Chris was tired of relationships when they met. There just didn't seem to be a the kind of girl out there that he was looking for. One that would understand his heart, that could feel what he was feeling. That felt right. So he wasn't out to impress anyone when mutual friends introduced him to Dena at the pool in Palm Springs. He didn't tell her he was a fireman. Instead, he wanted to see if she would still be interested in him if he had no uniform, like working for the water company. And this cute girl with deep brown eyes kept chatting with him. She kept smiling and laughing and listening to every boring detail about his fake job. So they chatted, and he smiled too. And then she gave him her phone number.
"Call me at the concert tonight," she said with a wink and a smile at the adorable water company employee she found incredibly charming and definitely not boring.
Knowing she might meet up with the great guy she met at the pool, Dena dressed up extra cute for a night out with her girls at the concert. This guy felt different to her. There was something so sincere and real about his personality, and even though it was a short conversation, she couldn't help but feel like something truly authentic lay deep beneath his adorable smile and strong eyes. She pulled on her best boots, complete with three-inch heels and a lot of sass. It turned into an evening of singing and dancing and laughing the night away – until one of her three-inch heels broke off. Lopsided and stumbling, Dena ran into the cute guy at the pool and (in her words) found exactly what each of them had always been looking for – she needed a piggy back and Chris was more than happy to offer her one.
This is what I love about my job – we get to meet so many amazing couples that have the HUGEST hearts, and Chris and Dena are definitely in the running for being some of the most authentic and real people we've ever met. I felt like they're hearts were meant for each other and even I was tearing up while hearing them talk about what they love about each other. Where he feels weak, she makes him strong. Where she falters, he picks her up. Or in this case, gives her a piggy-back ride. They just fit with each other, and that is the best kind of love that there is.
Friends and Family: To be notified when the rest of the images are online, please sign the guestbook here.
We met up with Chris and Dena to shoot their engagement session in the colorful and lovely historic district of San Juan Capistrano, and it didn't take long for our cameras to warm up to the complete gorgeous-ness that is Chris and Dena…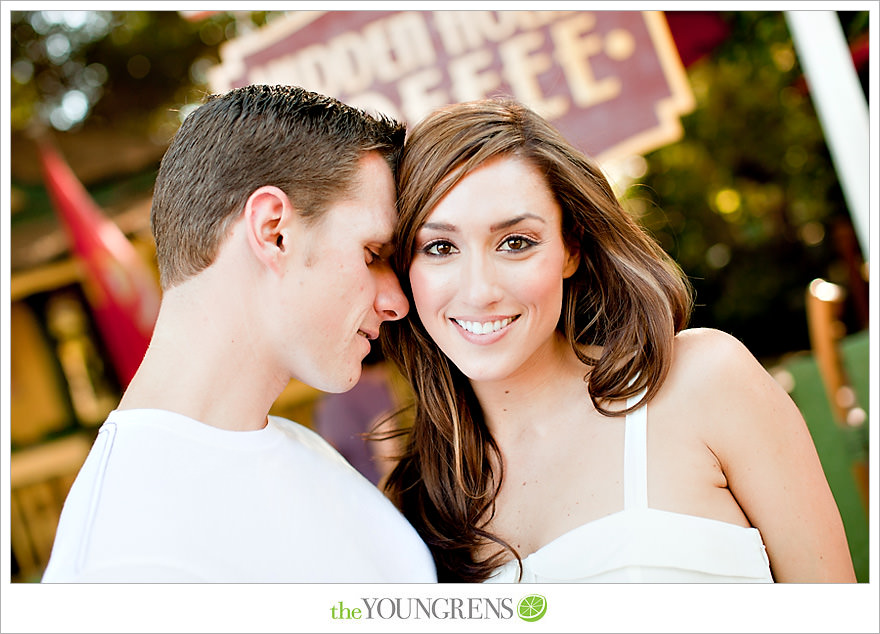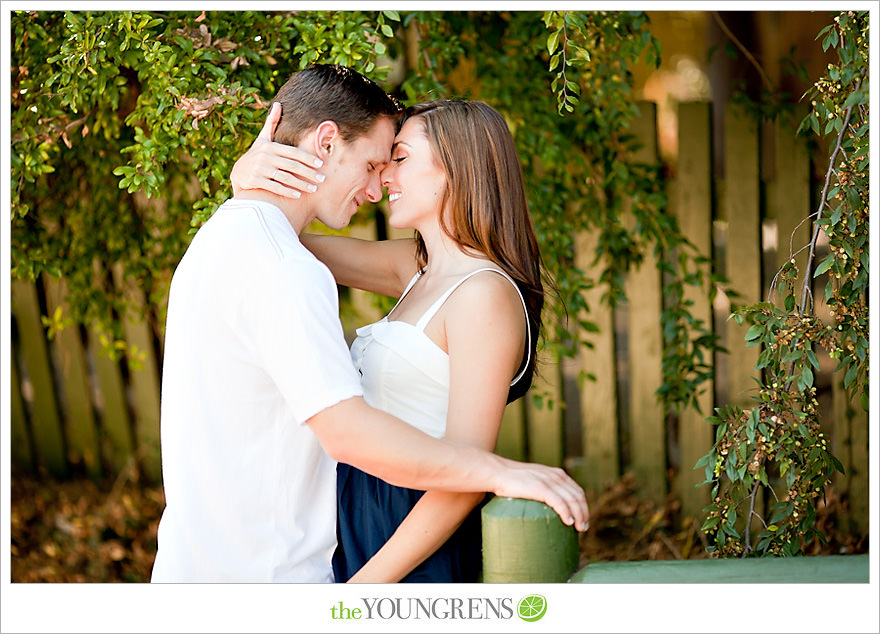 Chris kept saying that he had to keep up with Dena in front of the camera, but seriously, this guy wasn't lagging in the handsome department whatsoever!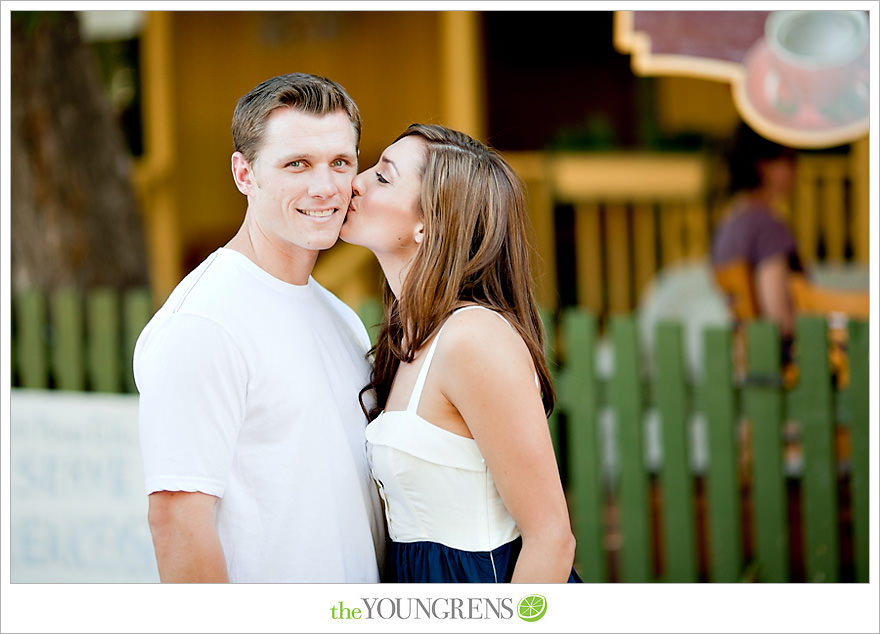 I'm loving the adorable shoes and Dena's dress from Anthropologie. Not gonna lie, I totally want to go buy it… oh wait, I totally did a few days after the session! Ha!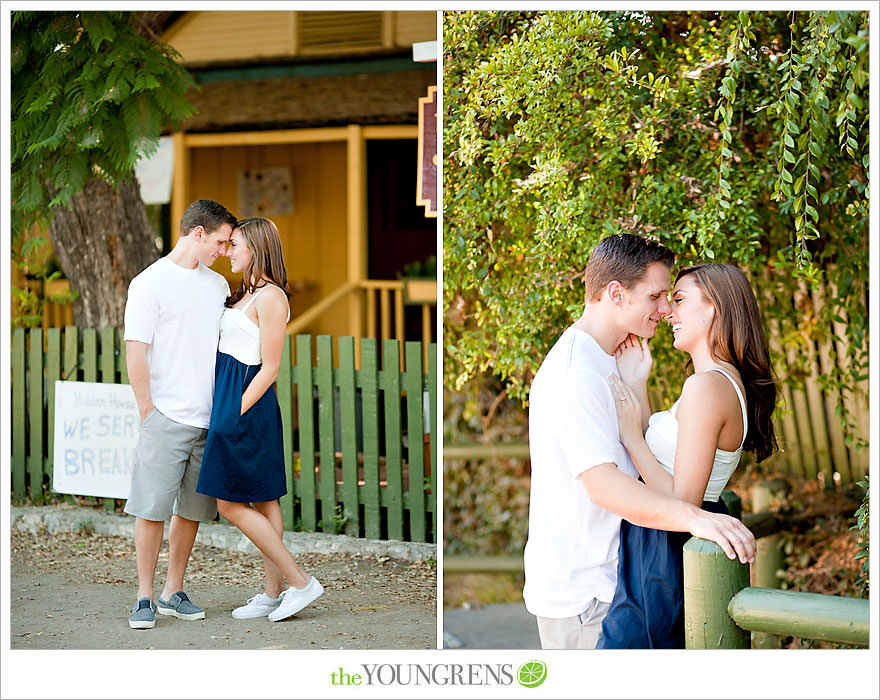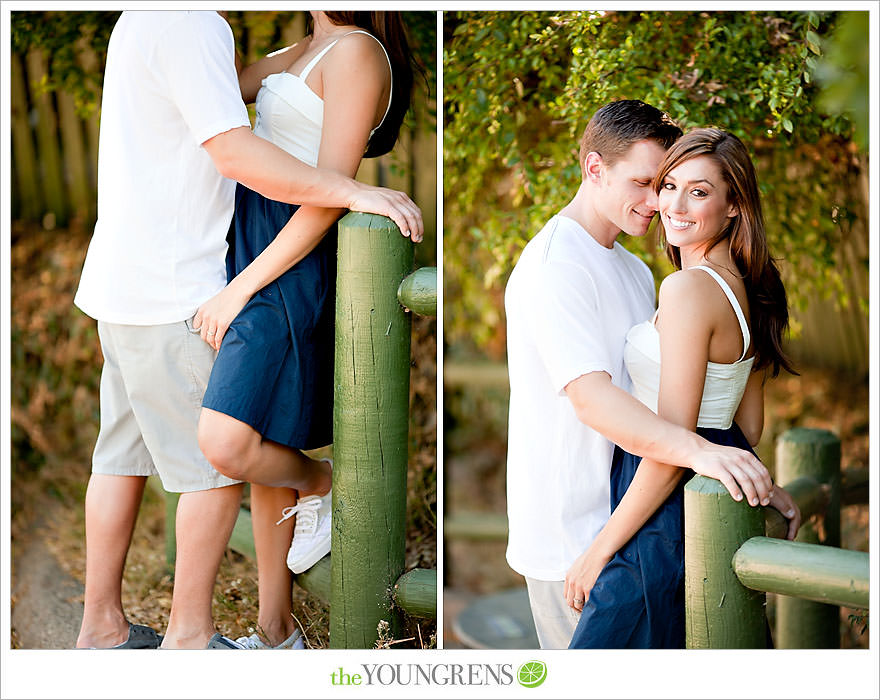 Seriously? So adorable!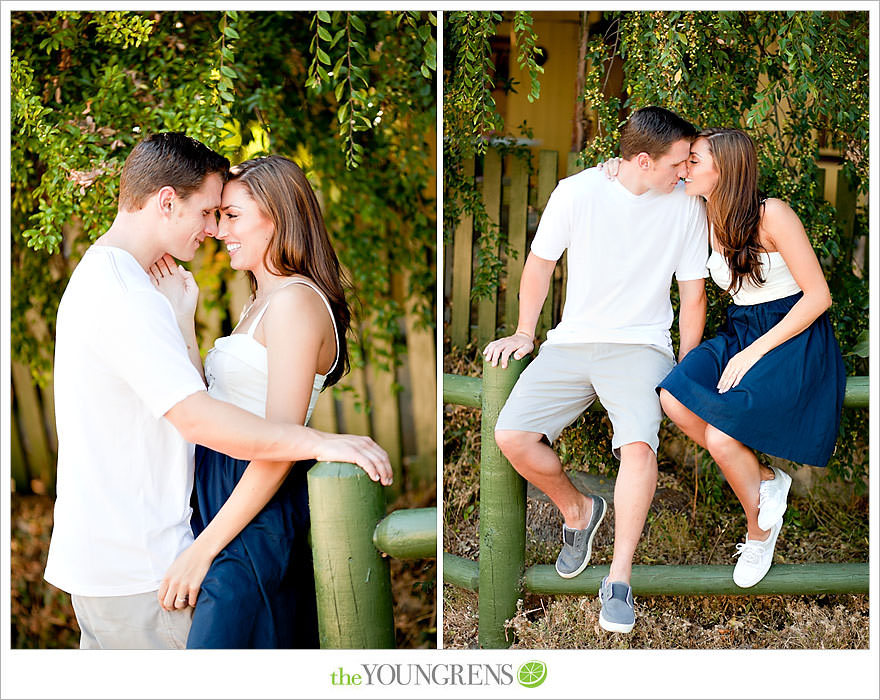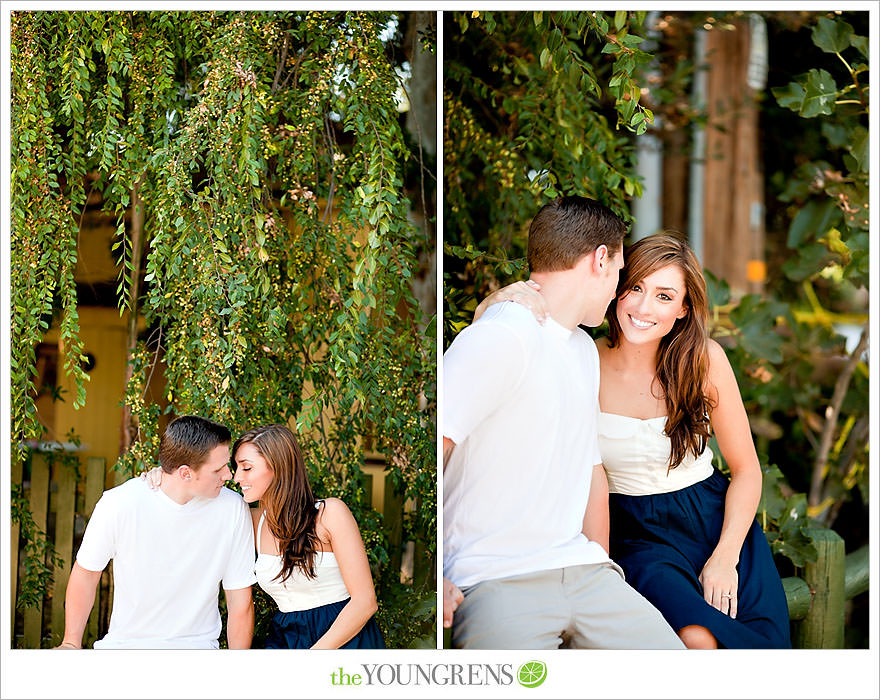 Ummm, could I get me some of that fabulous hair? Yeah, thanks…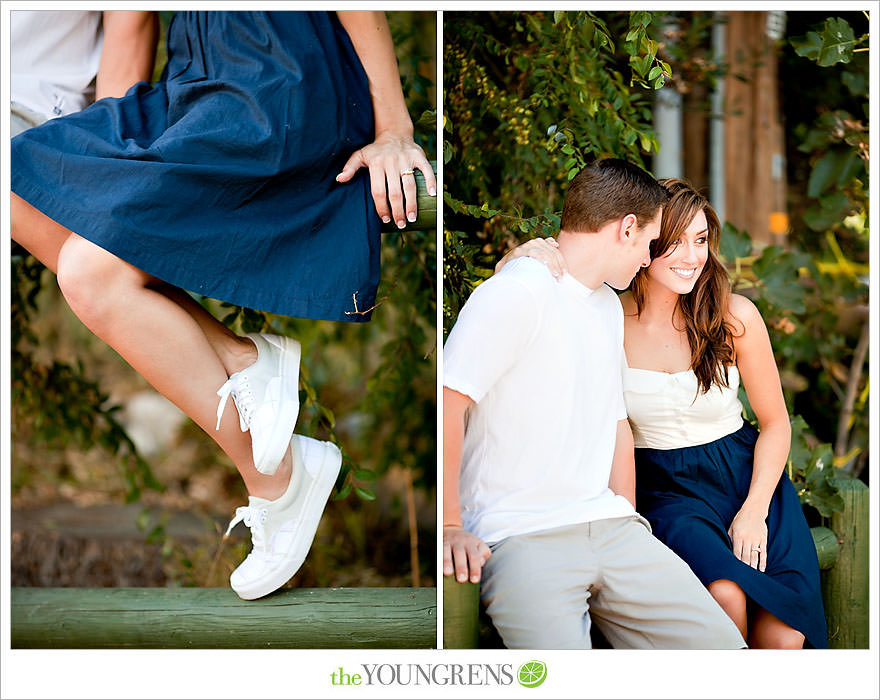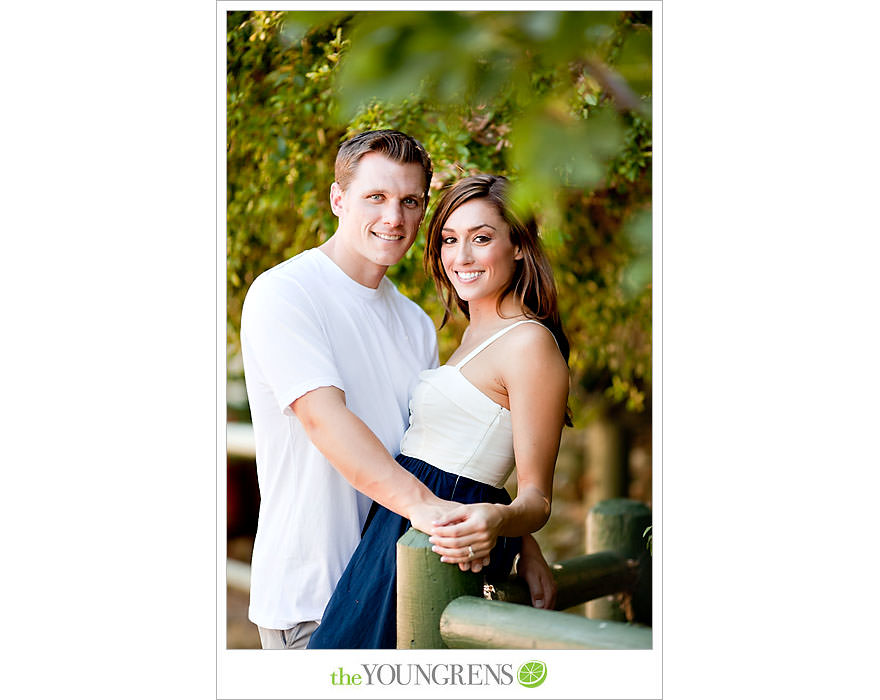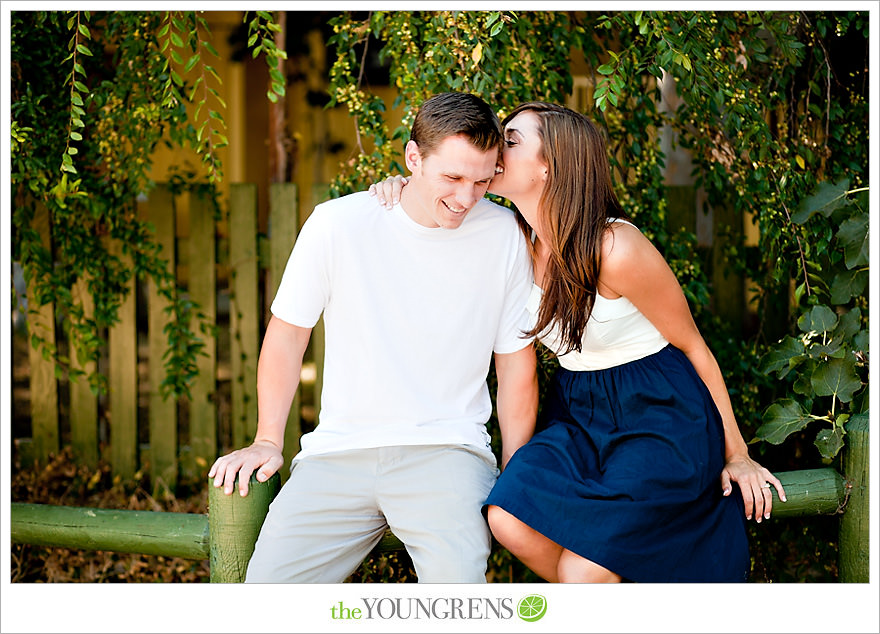 Lovin' Chris' smile…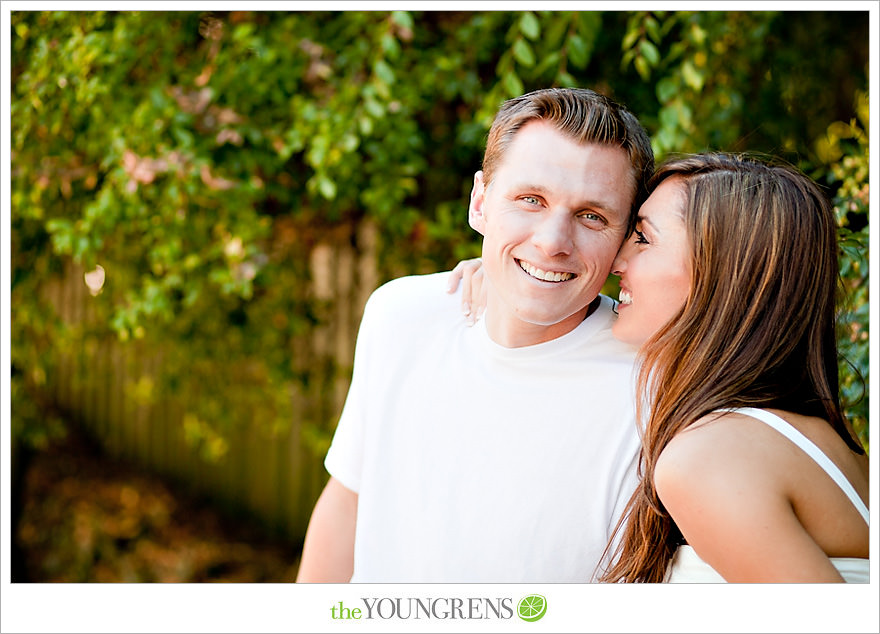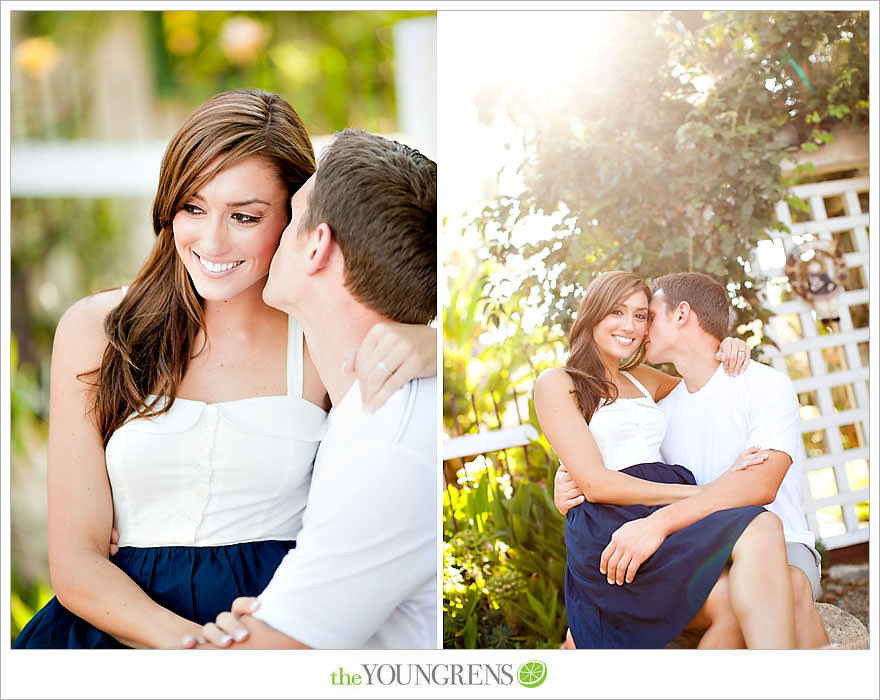 And Dena's eyes…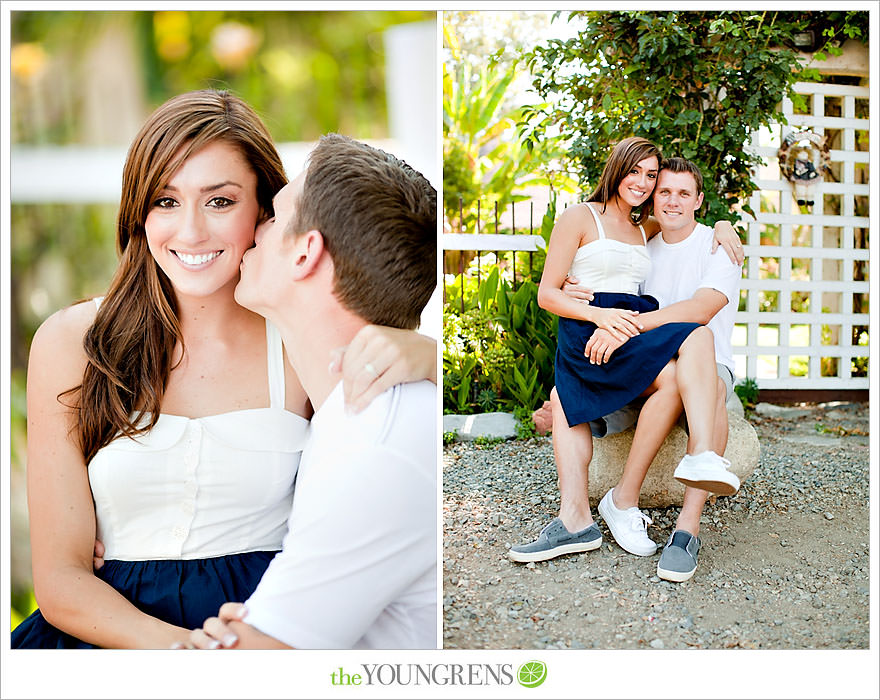 And those LASHES. Va-va-voom!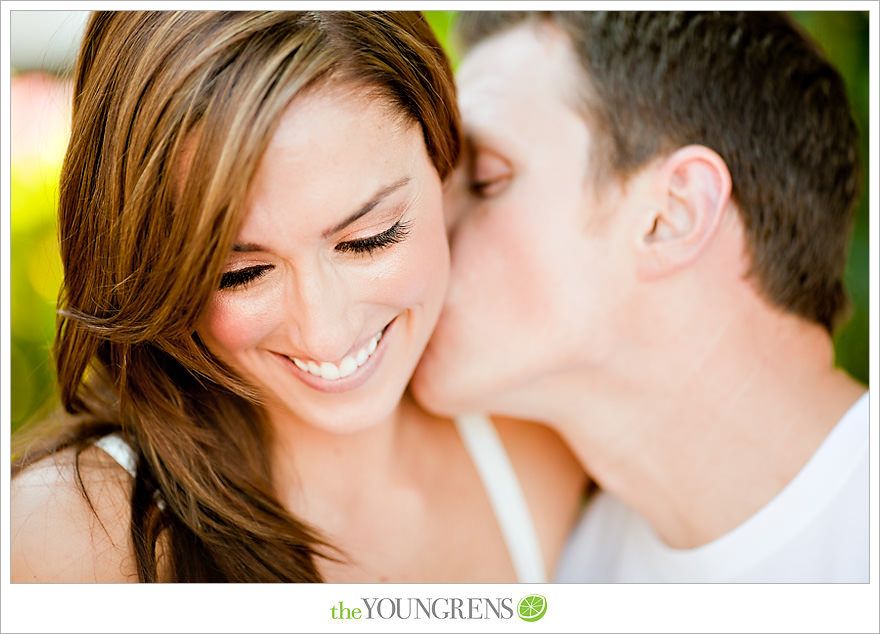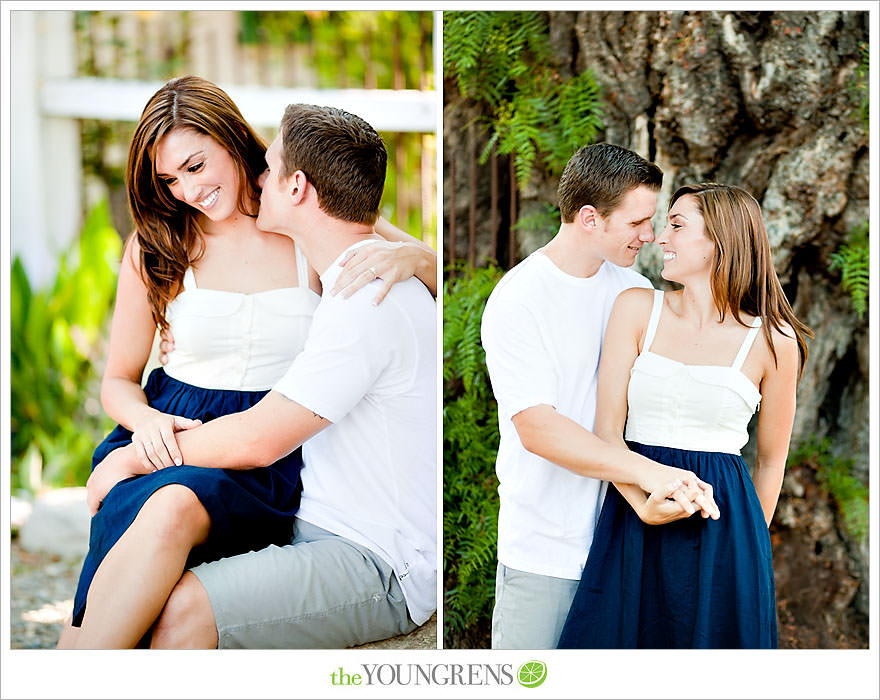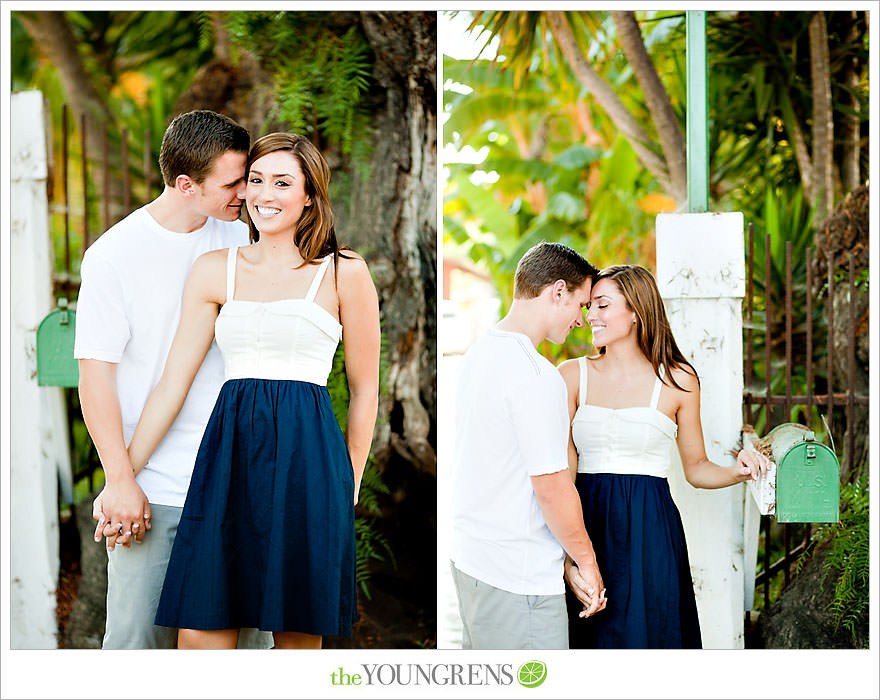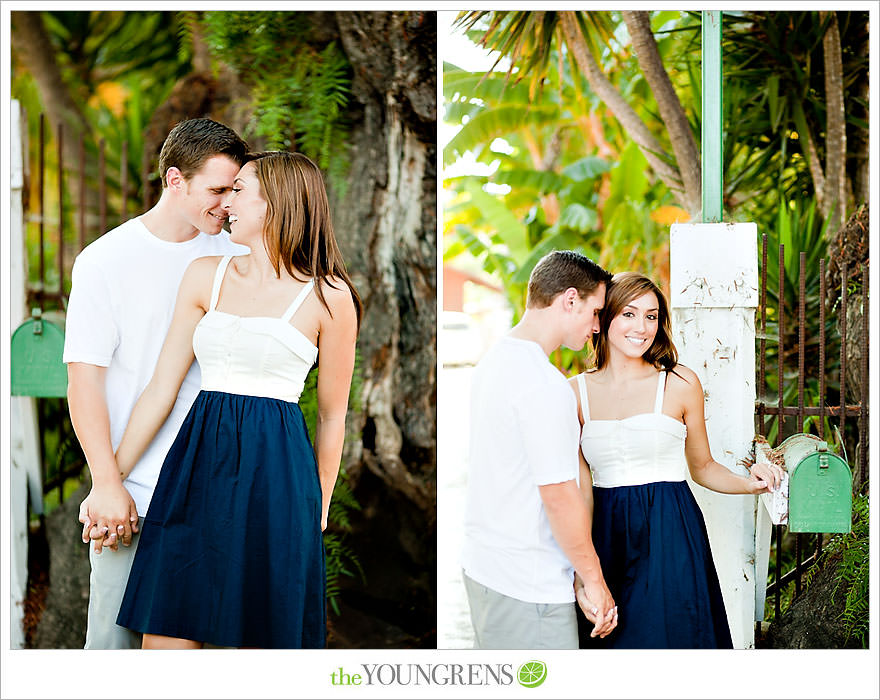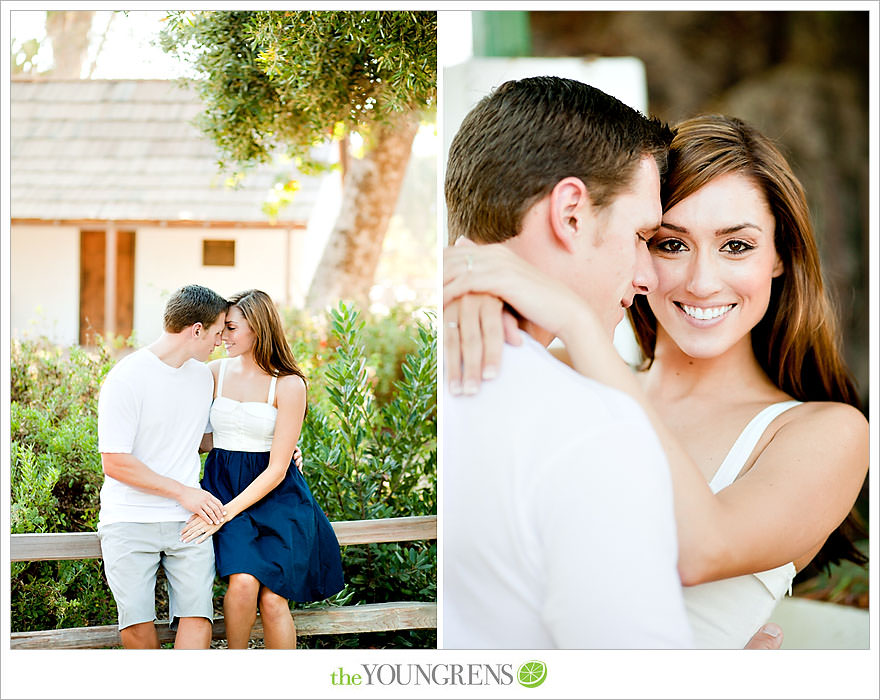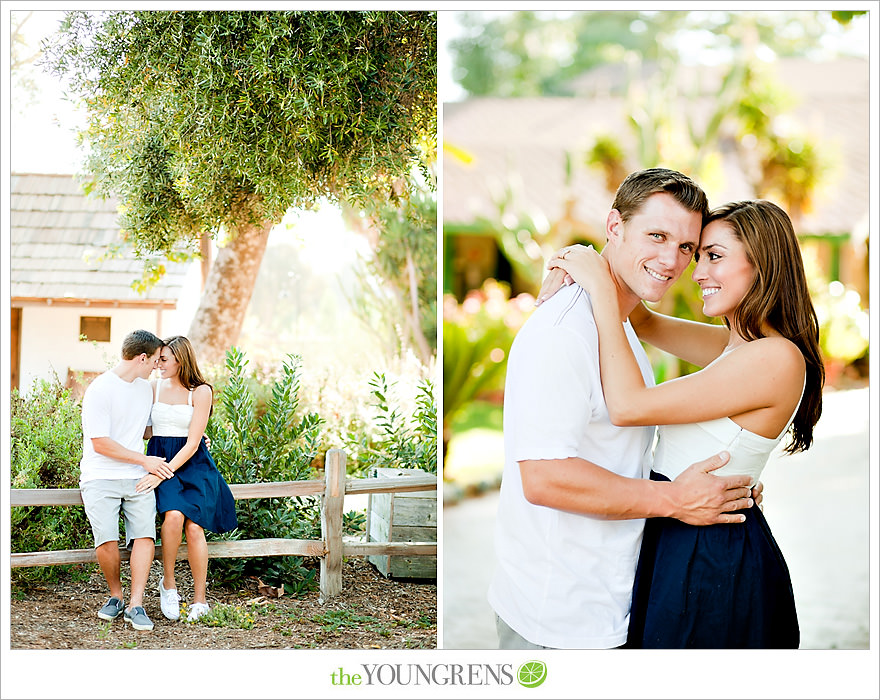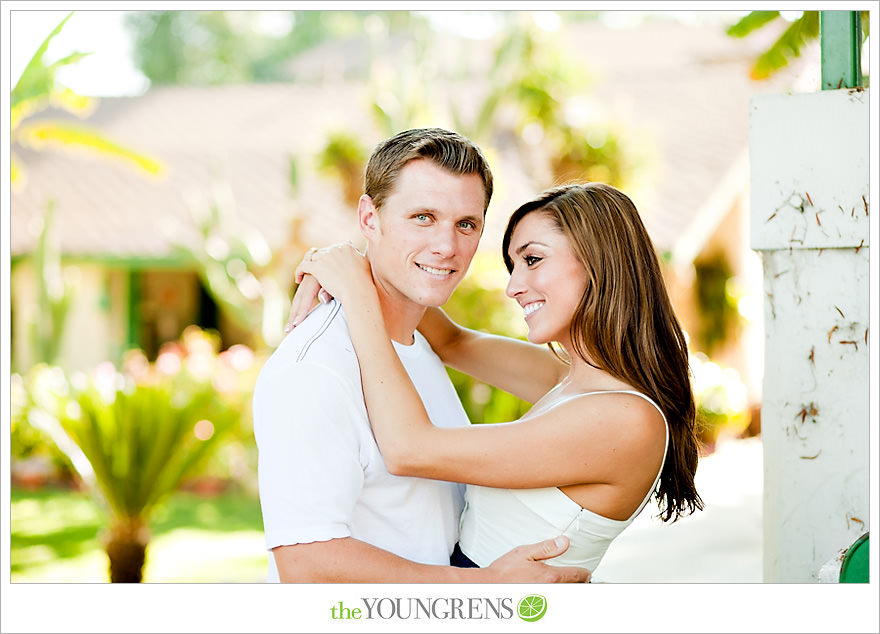 Cute, cute, cute.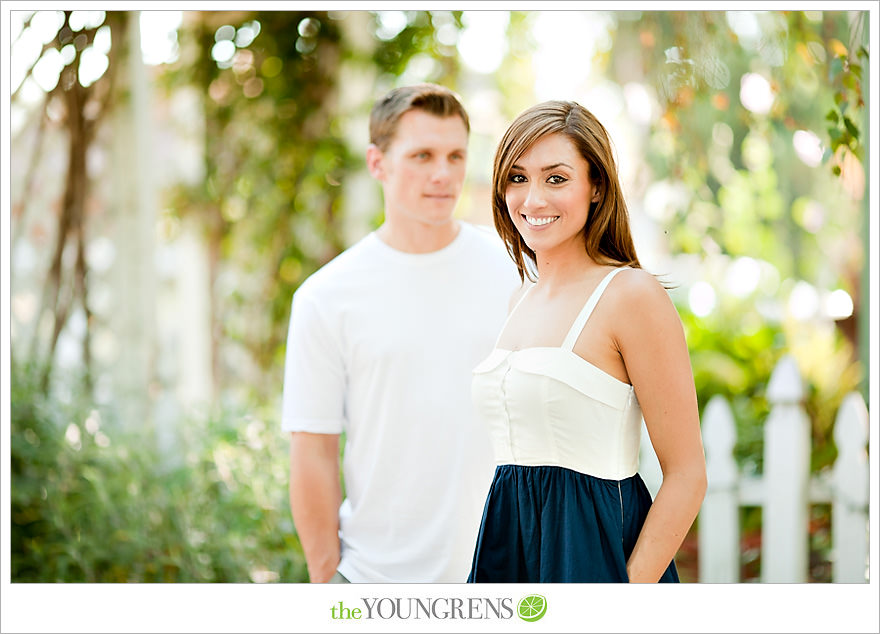 And more cute.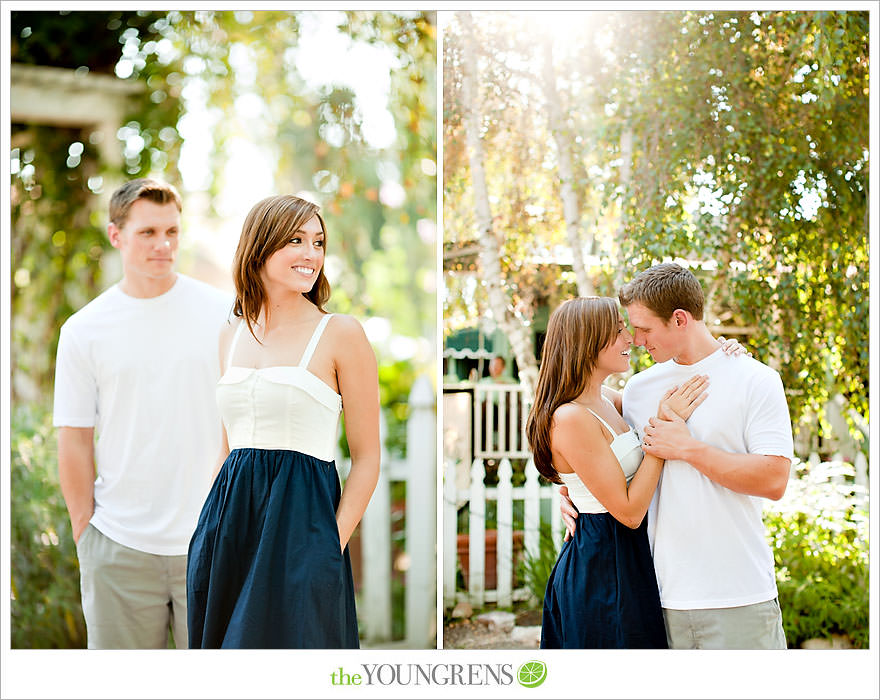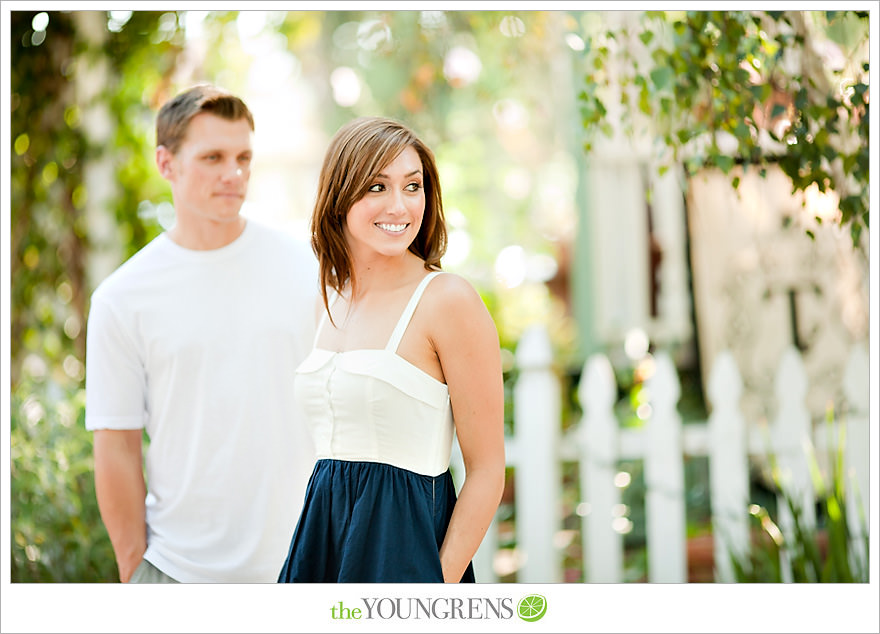 And then there was handsome as well.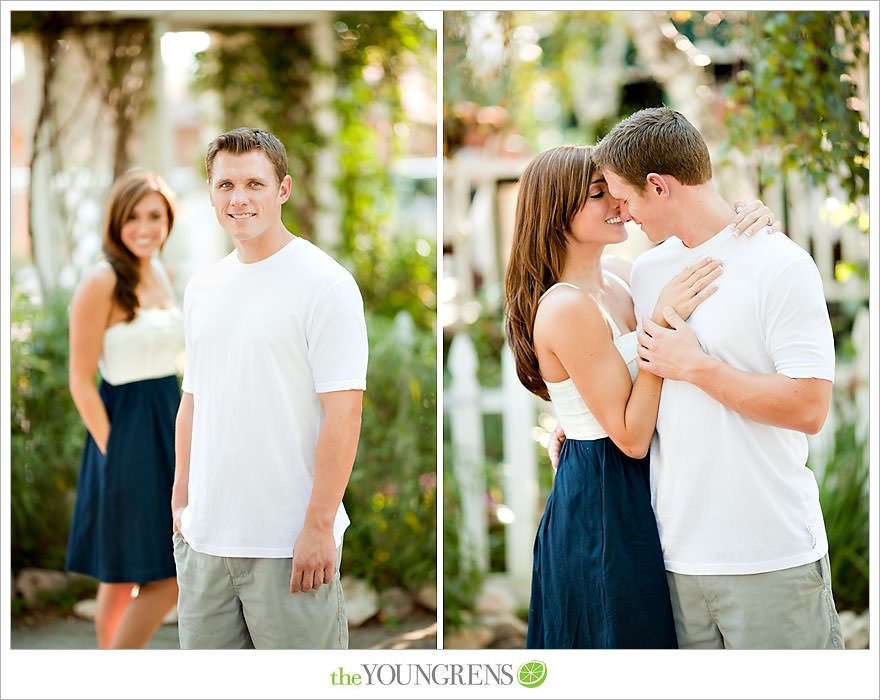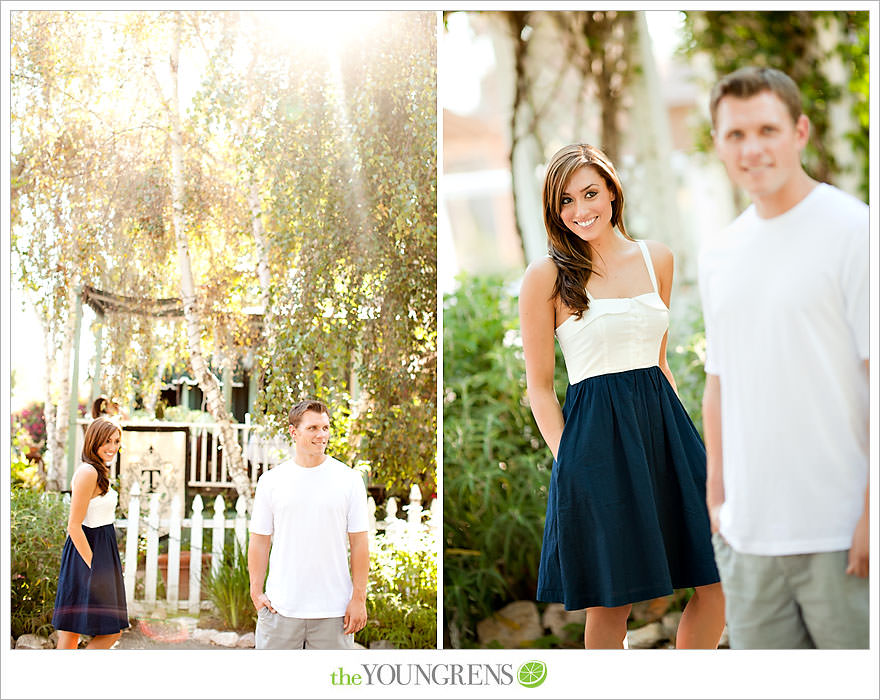 Dena, you crack me up!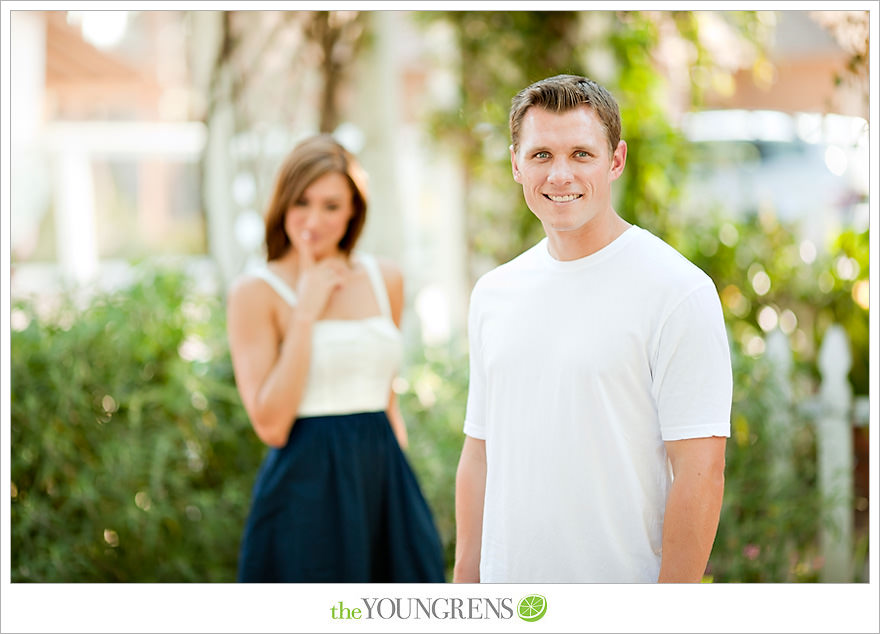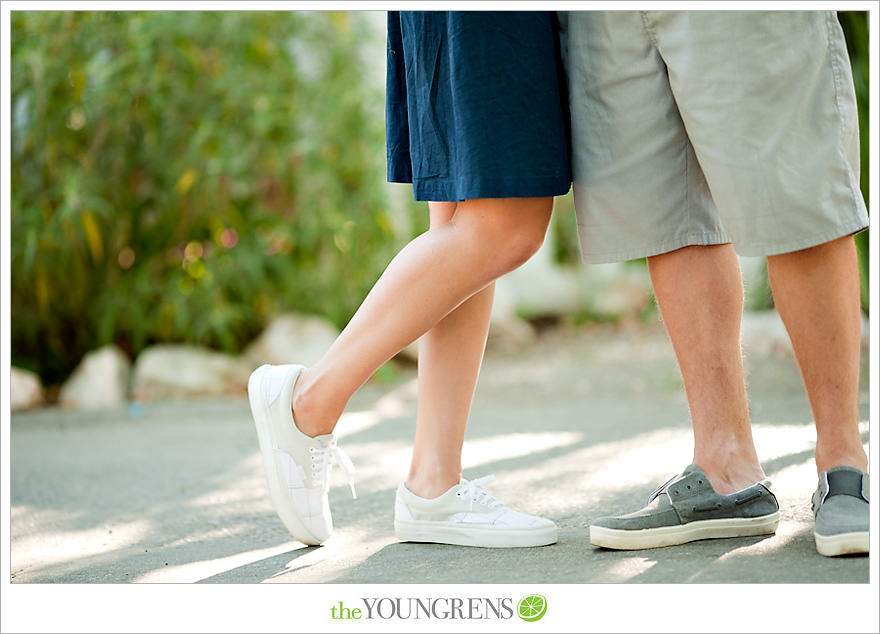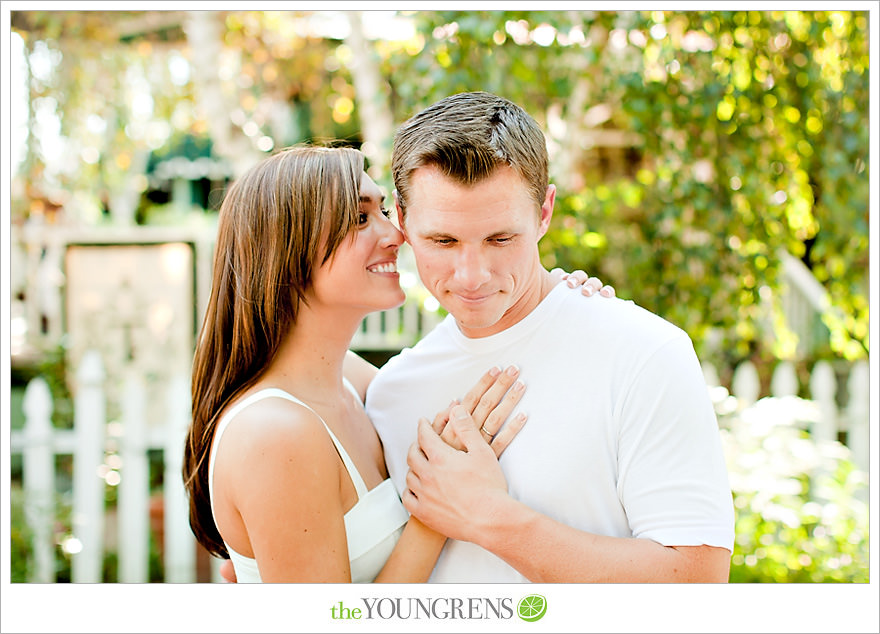 A few one-on-ones.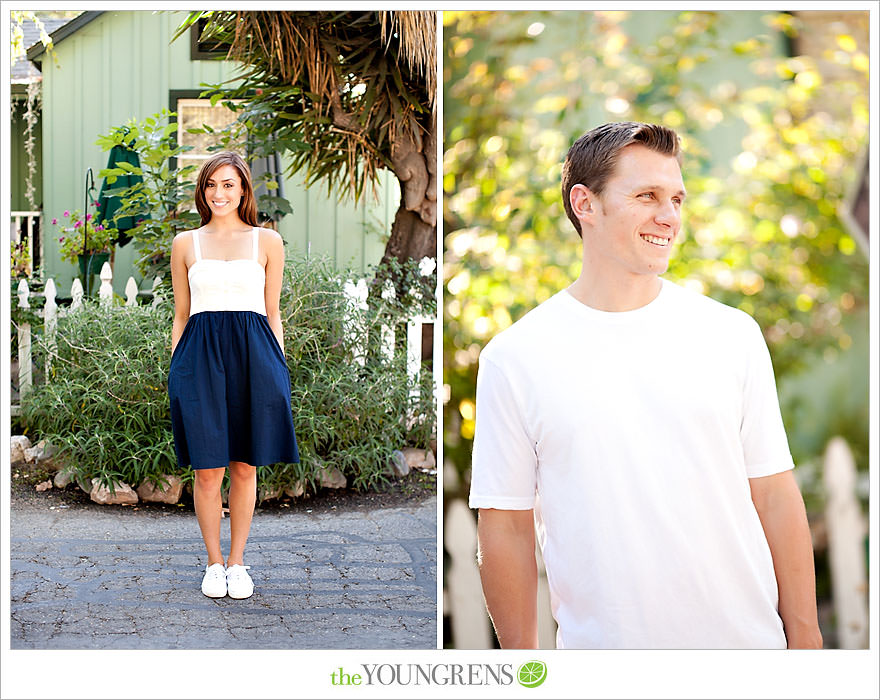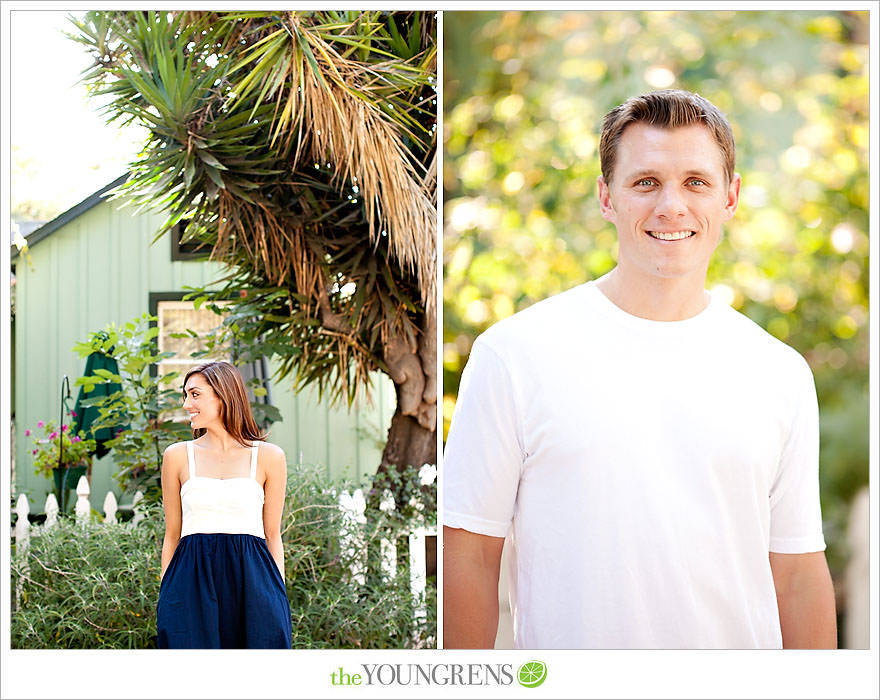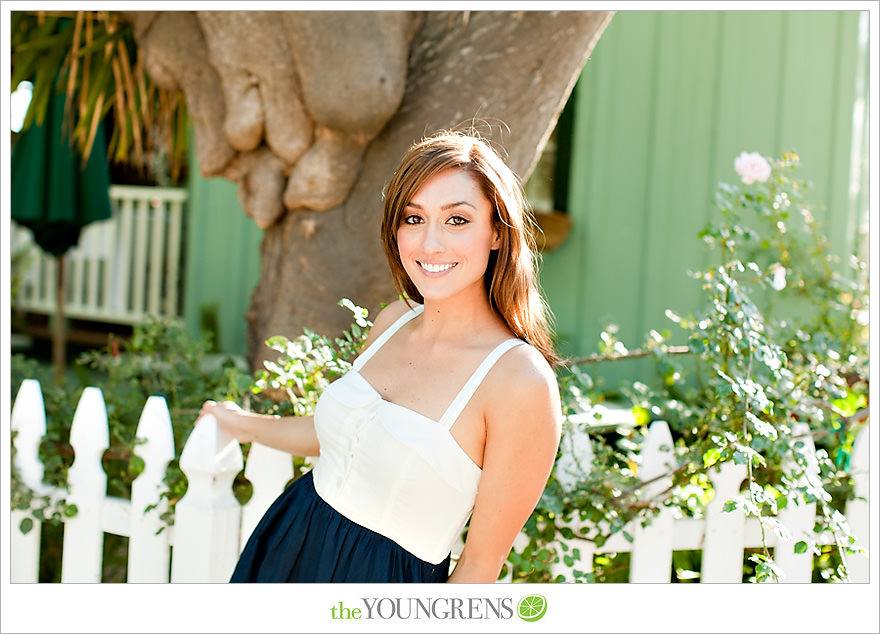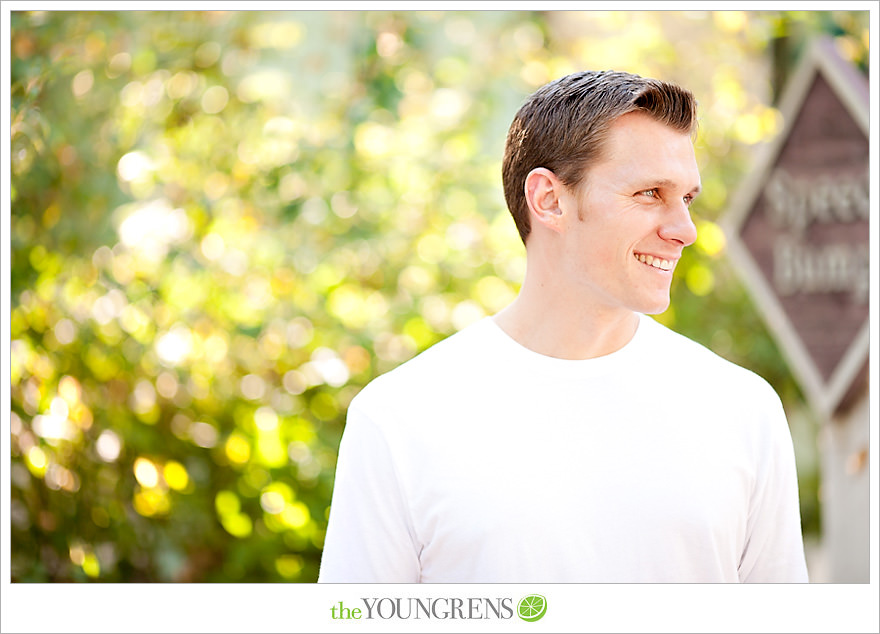 I know it's hard to believe, but my favorites from Chris and Dena's San Juan Capistrano engagement session are still to come, so don't forget to stop on by tomorrow too and give these fabulous peeps a holler. We'll see you tomorrow!