I sat in the middle of the circle and drank it all in. I was caught in a sweet mixture of girly laughter, warm light, thick air, family love, English phrases, and Spanish dichos. Laura had invited me to her bridal shower just a few days before her wedding in San Jose, Costa Rica, and I gladly came, toting my camera to capture some sweet memories. I sat in the middle of the circle of friends, roommates, sisters, cousins, aunts, and mothers, and snapped away, listening to their favorite stories of Chuck and Laura. I felt so happy in that moment. Between frames, I let me camera fall to my lap, and I thought of my favorite moments between Chuck and Laura. Granted I have only known them a few months, and most of that had been over Skype. But the day before the shower, Jeff and I got to hang out with just the two of them at Manuel Antonio National Park, a gorgeous preserve in Costa Rica filled with thick jungle, pristine beaches, packs of white-faced monkeys, and enormous lizards.
So if an entire day could become my favorite memory, it would be that one: the tenderness on Chuck's face as he pulled Laura close, the laughter in her eyes when he whispered a joke in her ear, and the tender love between them as they snuggled into each other, evading the guards as they told us to leave an hour before sunset (as if we were going to leave a gorgeous beach before the best light of the day – pshah!), almost losing Chuck's Rainbows in the swiftly rising tide, crawling over craggy rocks, running into monkeys, playing with crabs, and then running into the ocean. Yep, that one right there is the best memory of all. Watching Jeff tell Chuck and Laura to run at full speed along the beach against the crashing waves, and then watching them do it with the purest joy I've seen in a long time. Watching these two adventurous spirits forget about staying dry, forget that the park was closing, forget that they weren't supposed to look "unkempt" in photos, forget about everything around them – even the roaring wave crashing towards them – was the kind of memory that made me feel like sugar on the inside. Sticky, lovely, wonderful, sugar.
This is only the first installment of a glorious week of shooting with Chuck and Laura, so stay tuned tomorrow and next week for more from Manuel Antonio, their adorable wedding, and their Day After session in San Jose! I can't wait!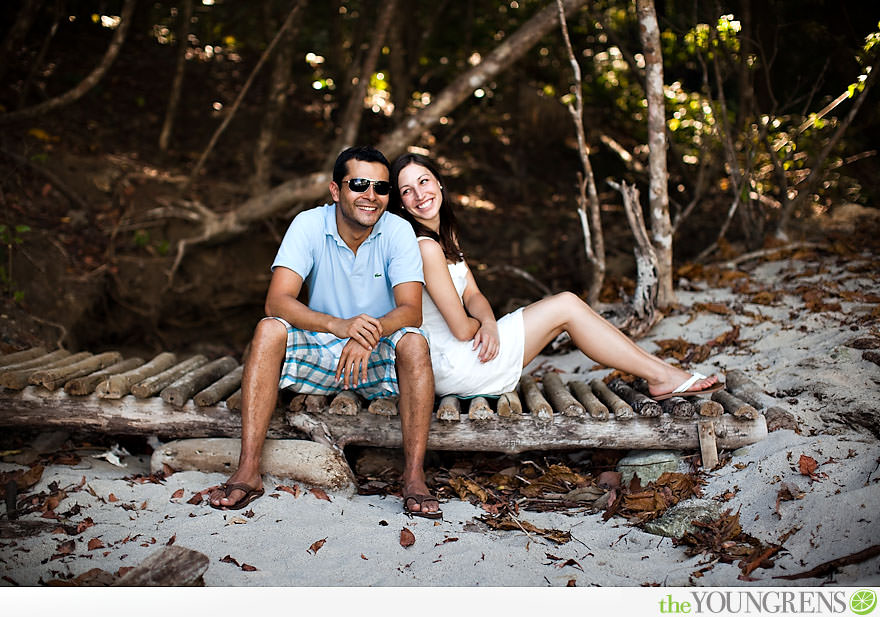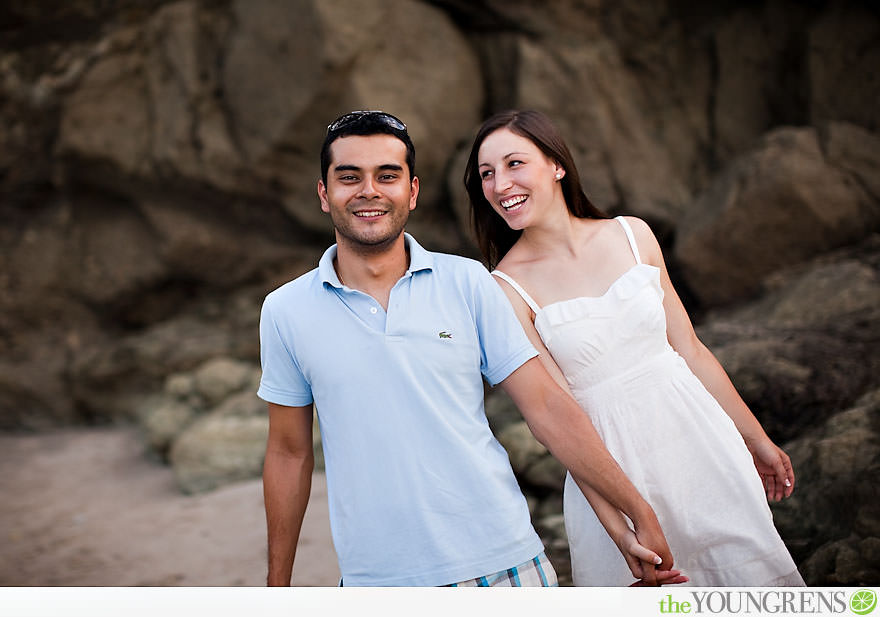 I love love love the roots and trees and rocks and textures that you can find in such a cool place like Costa Rica! Can you say "rainforest is awesome"??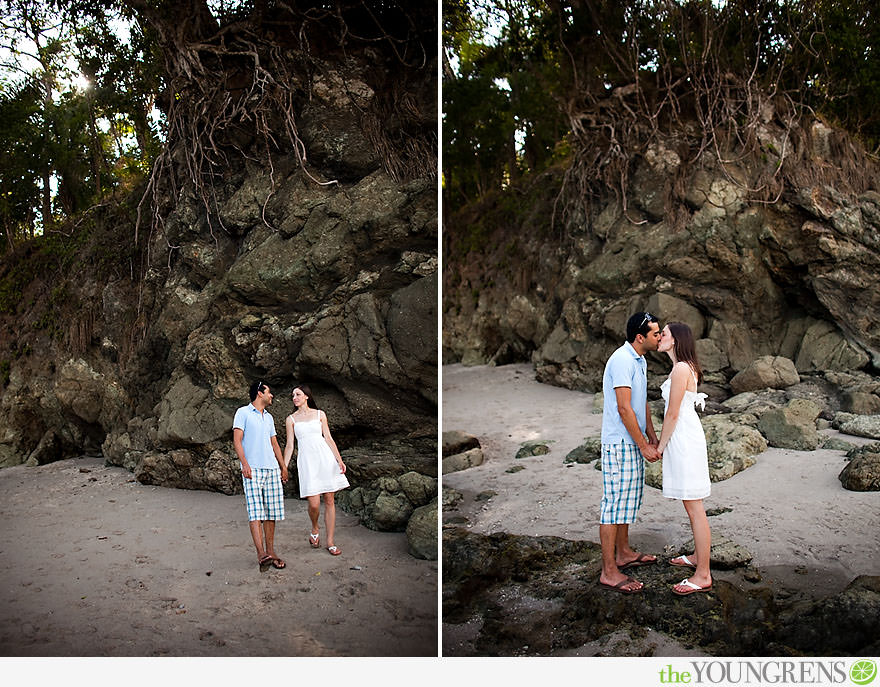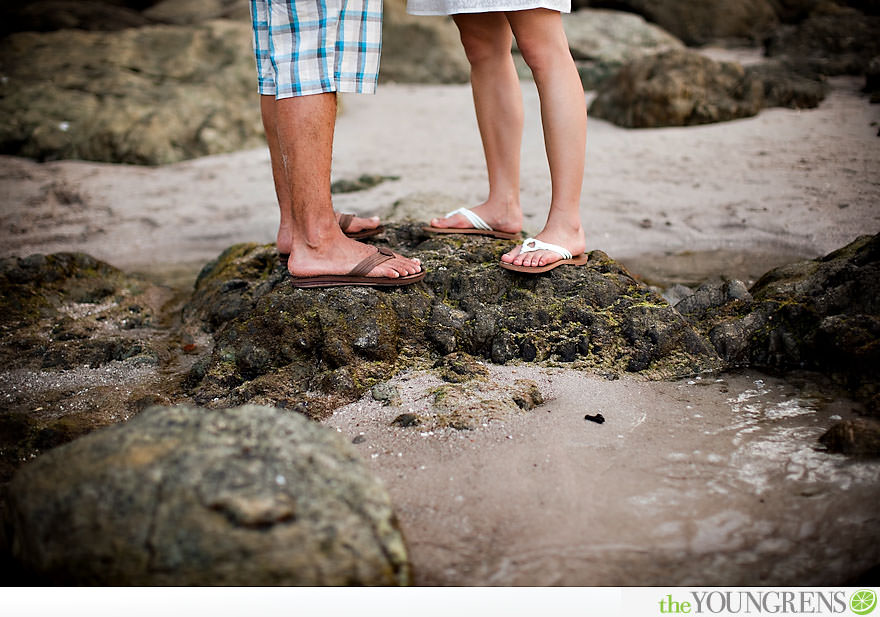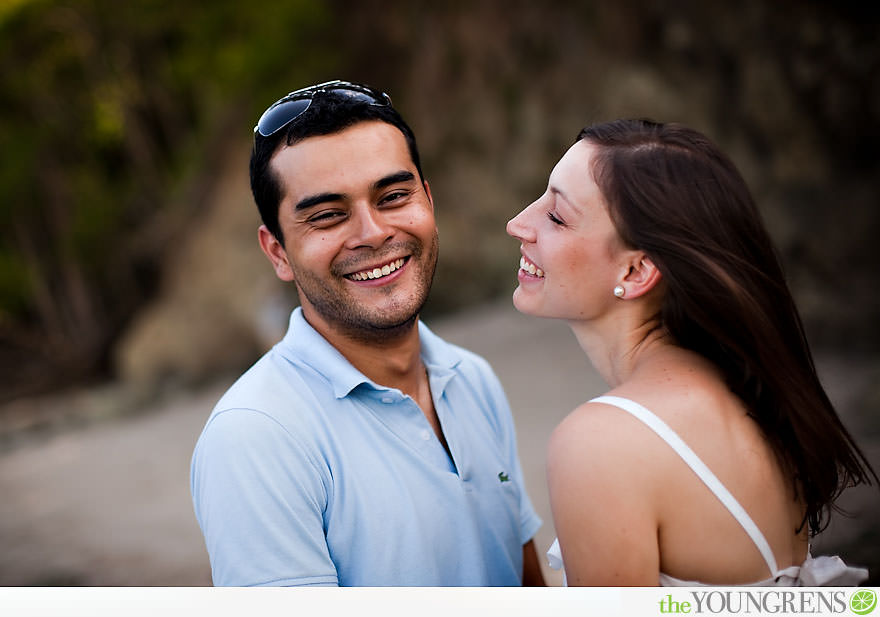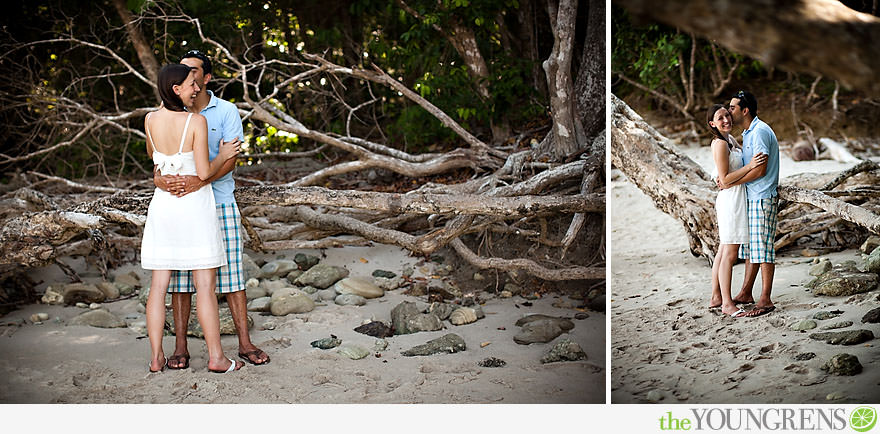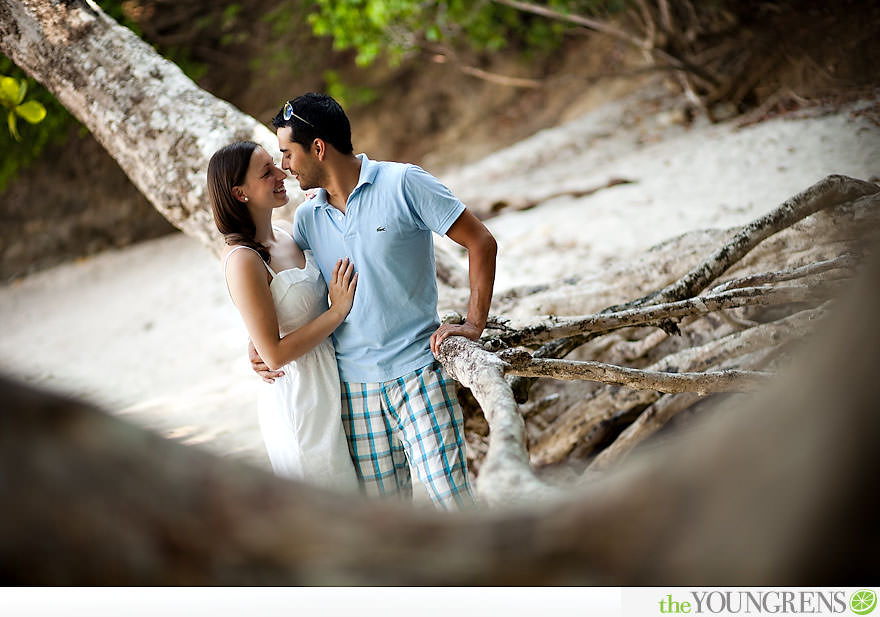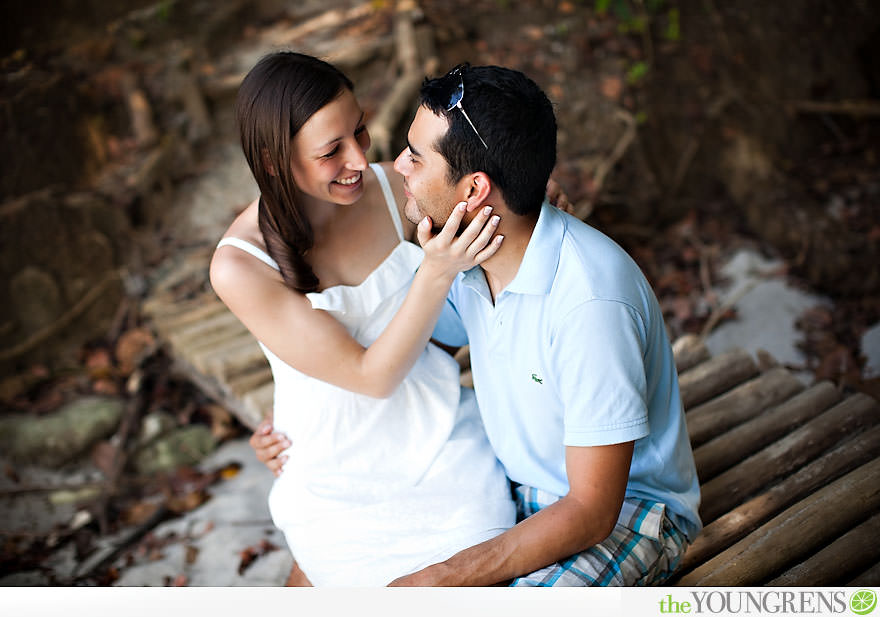 My favorite series of the shoot! I mean, really, a cute wooden bridge next to a gorgeous beach? Come on!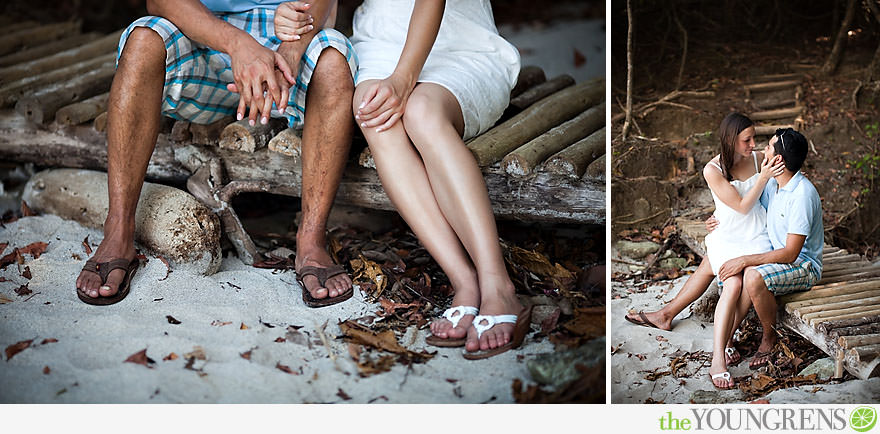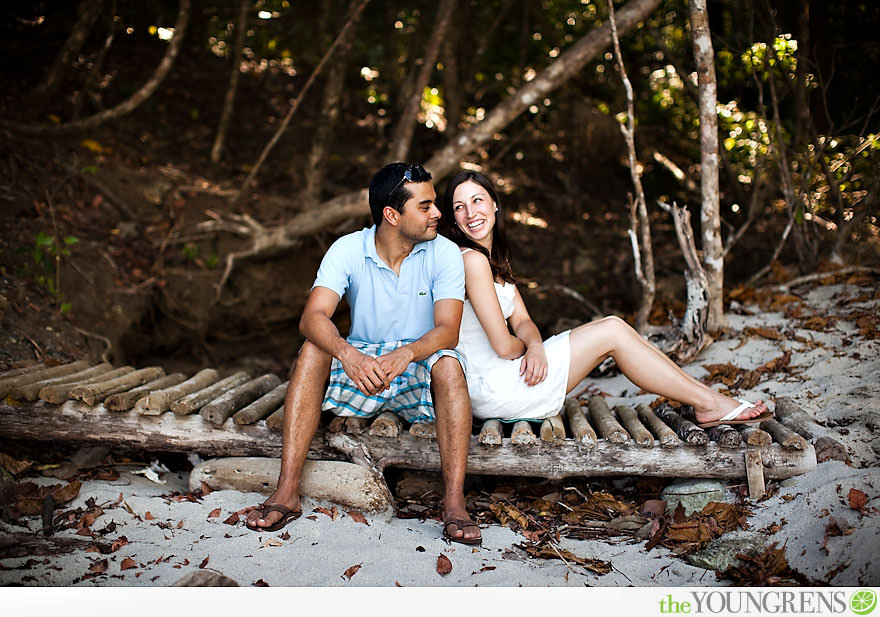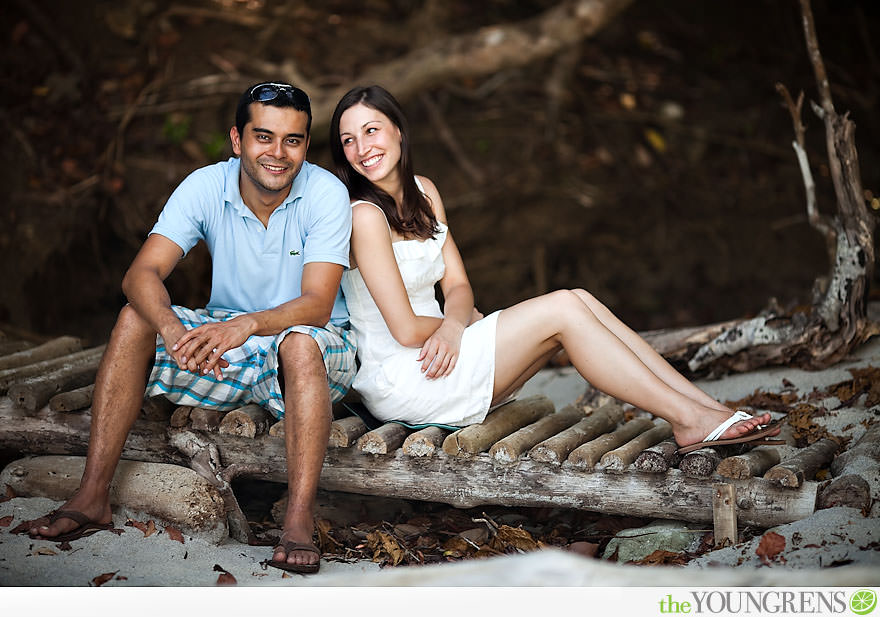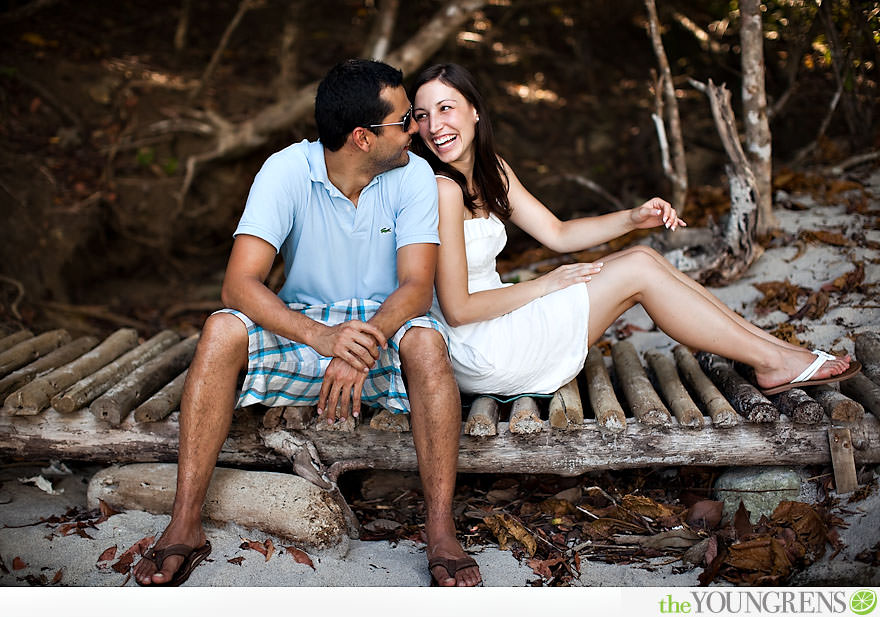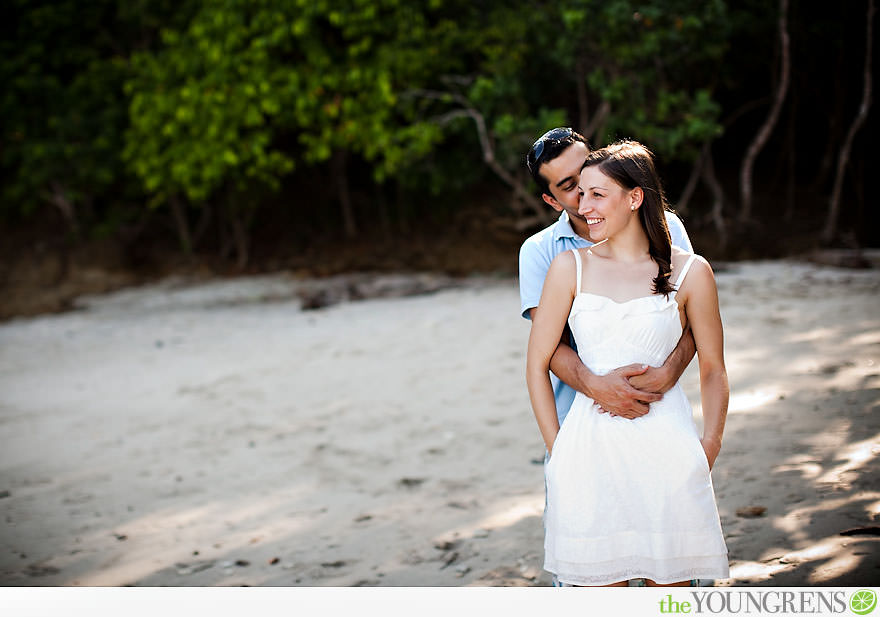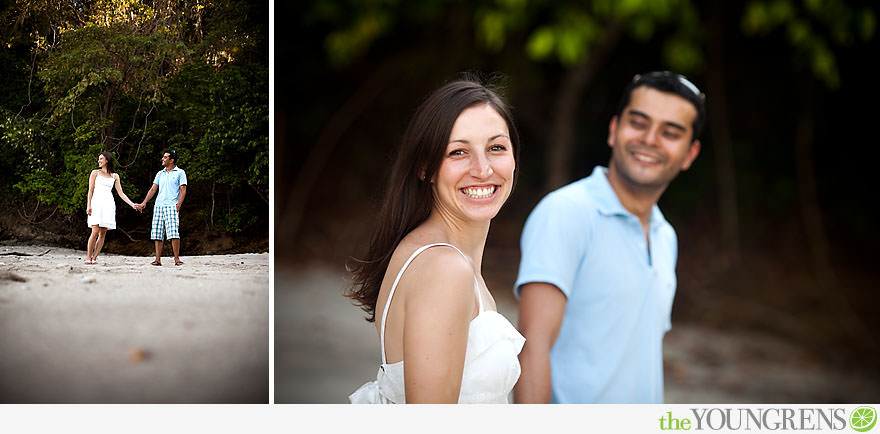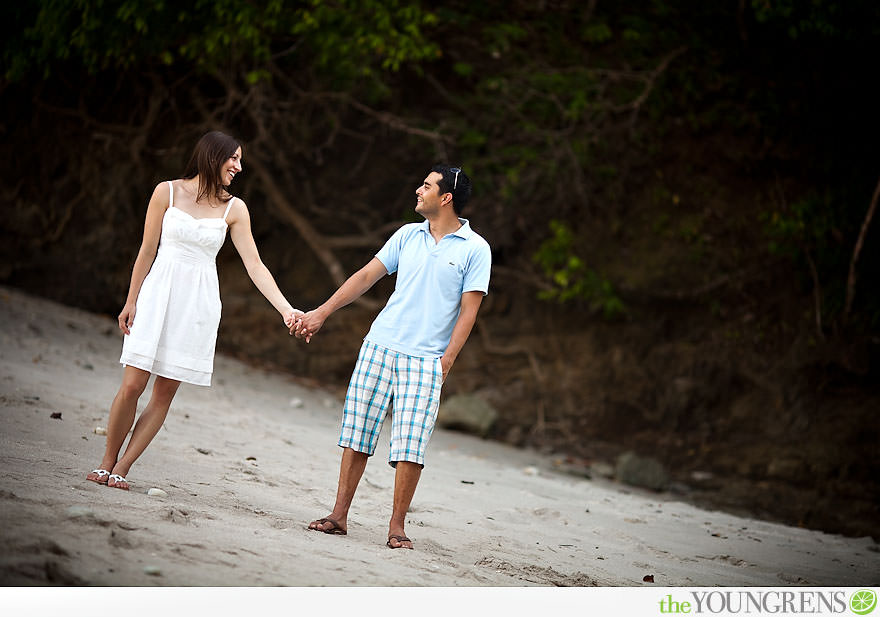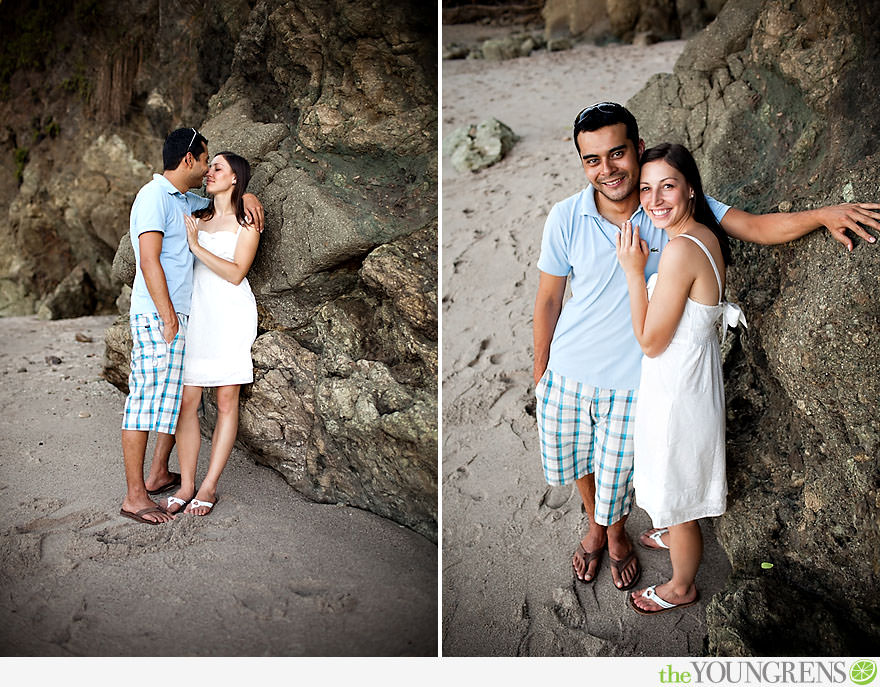 Um, yeah. Chuck is such a romantic and I LOVE it!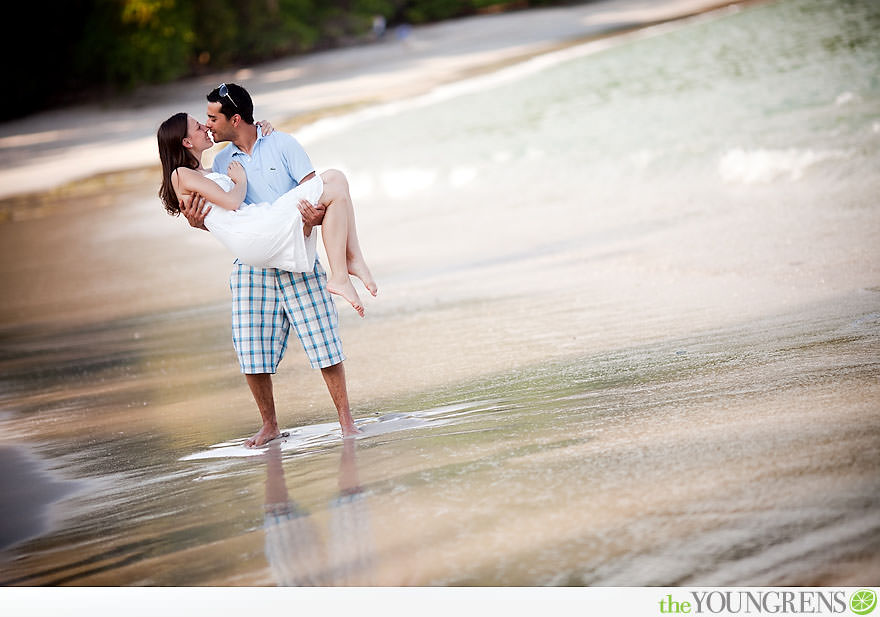 Cute, cute, cute, and more cute!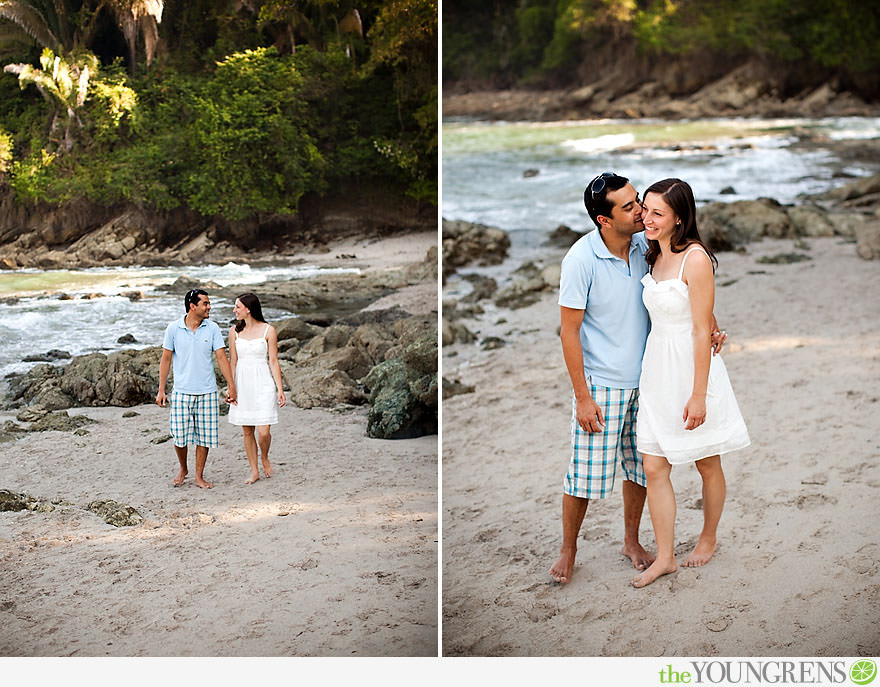 Between spots Chuck found a little hermit crab. Hermit crabs are kind of creepy, but also kind of cool! Kind of…
Sadly, we didn't take any pictures of the monos, but they were everywhere!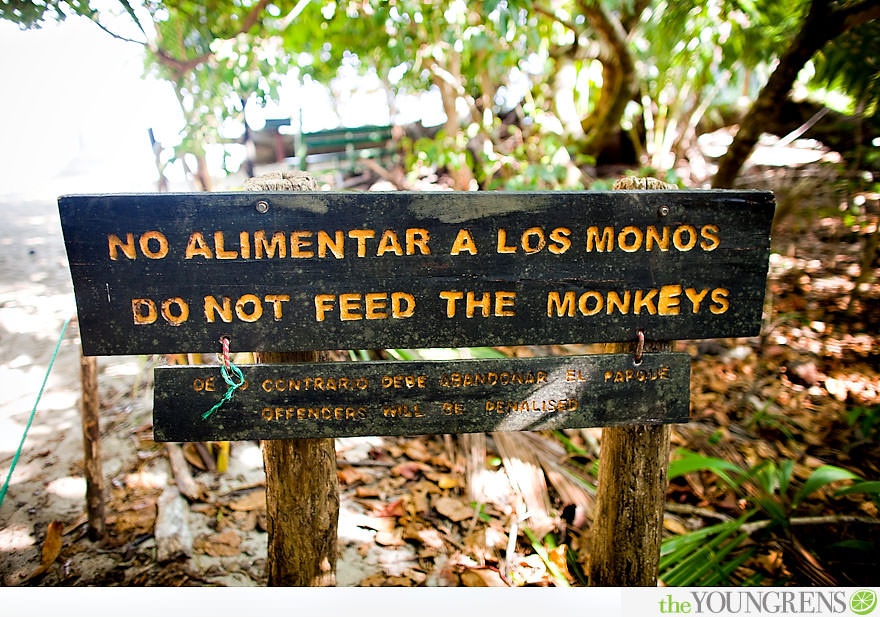 Tomorrow is the second half of Chuck and Laura's shoot at Manuel Antonio, including the crazy-beach-huge-wave-running images! See you then!