Welcome back to Part Two of Laura and Chuck's "day-before" session at Manuel Antonio National Park in Costa Rica. We took these two out for a casual lifestyle shoot a few days before their wedding in San Jose, the capital of Costa Rica, and it was so much fun! And as promised yesterday, we have the running pictures in this post…
To see the first installment of this shoot, check it out here.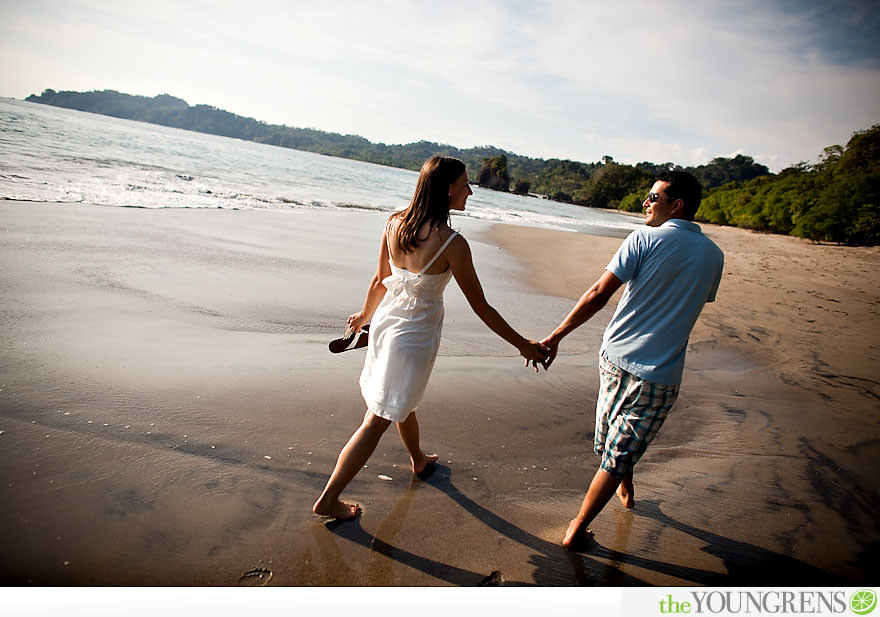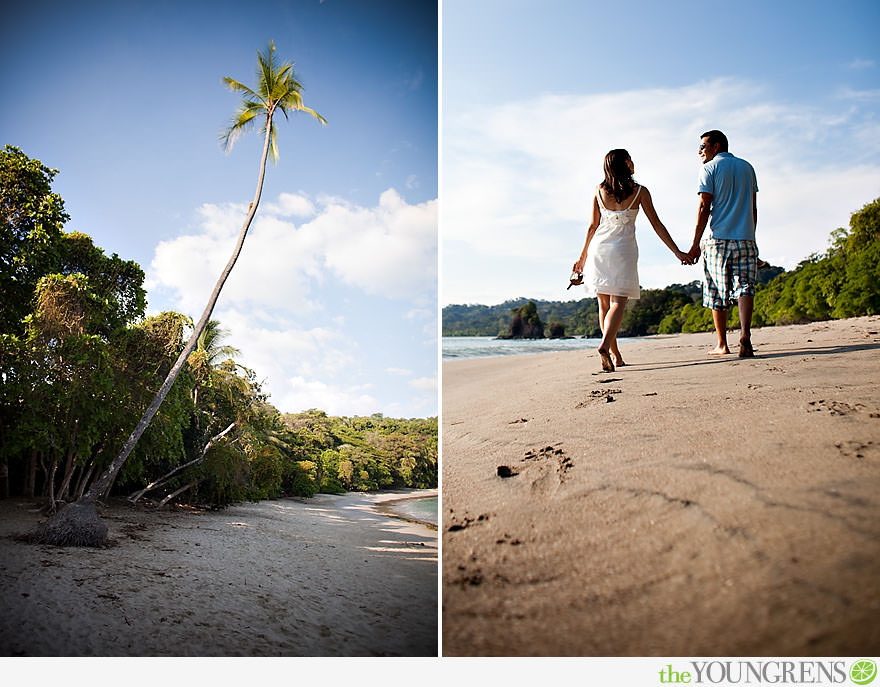 Alright you two, now run as fast as you possibly can towards the man with the big camera. And look absolutely cute while you're doing it. Ready? Go!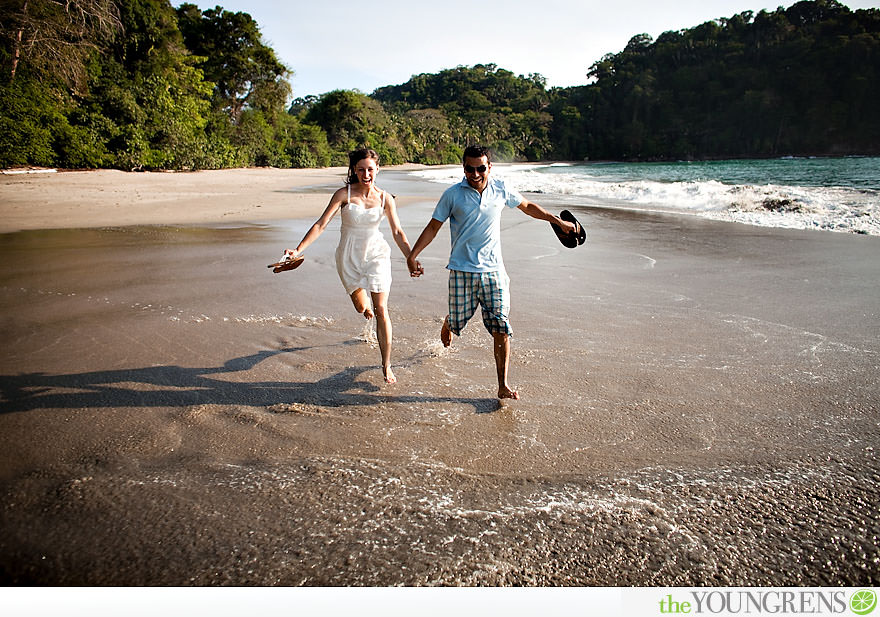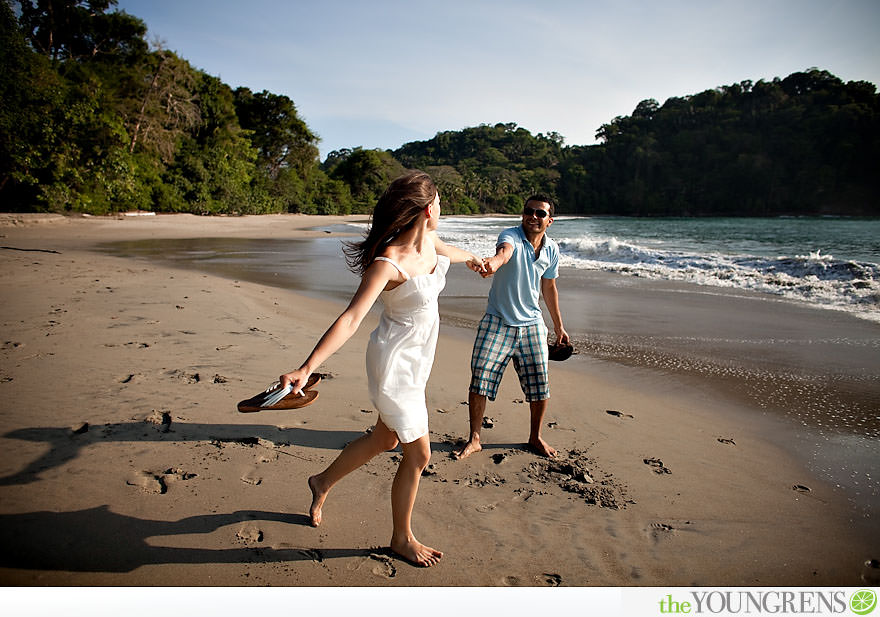 My FAVORITE! Chuck is almost mid-flight! I love it!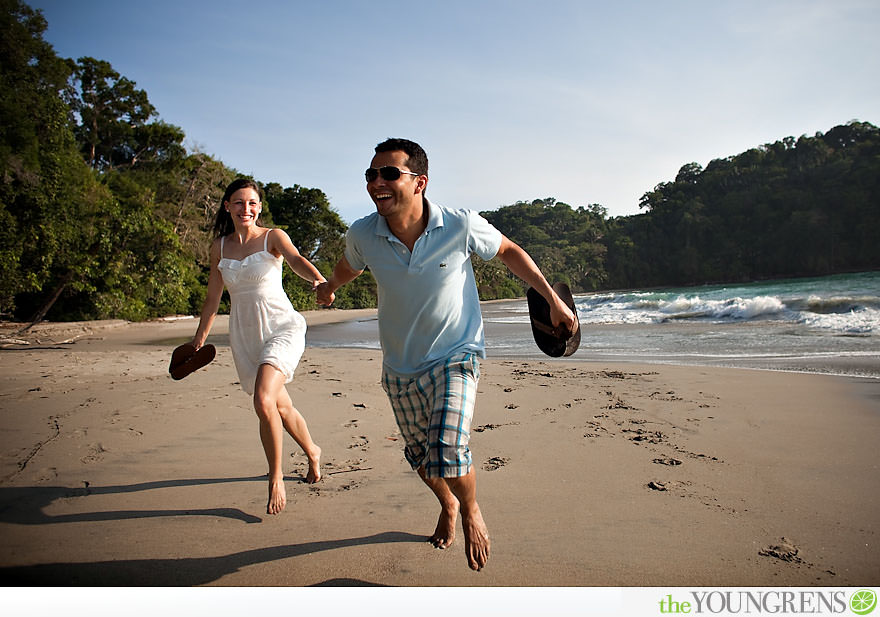 Ok, now rest and snuggle…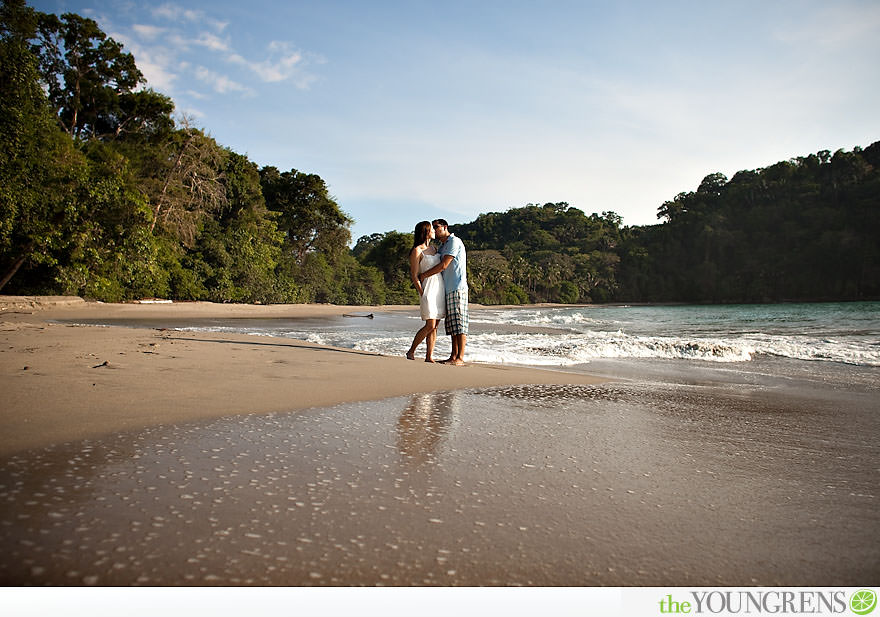 and go run some more!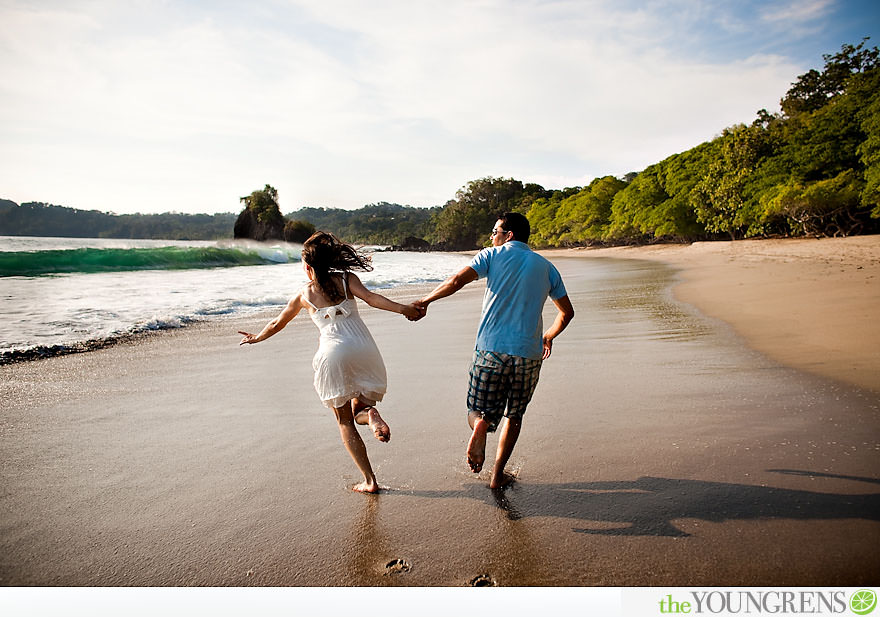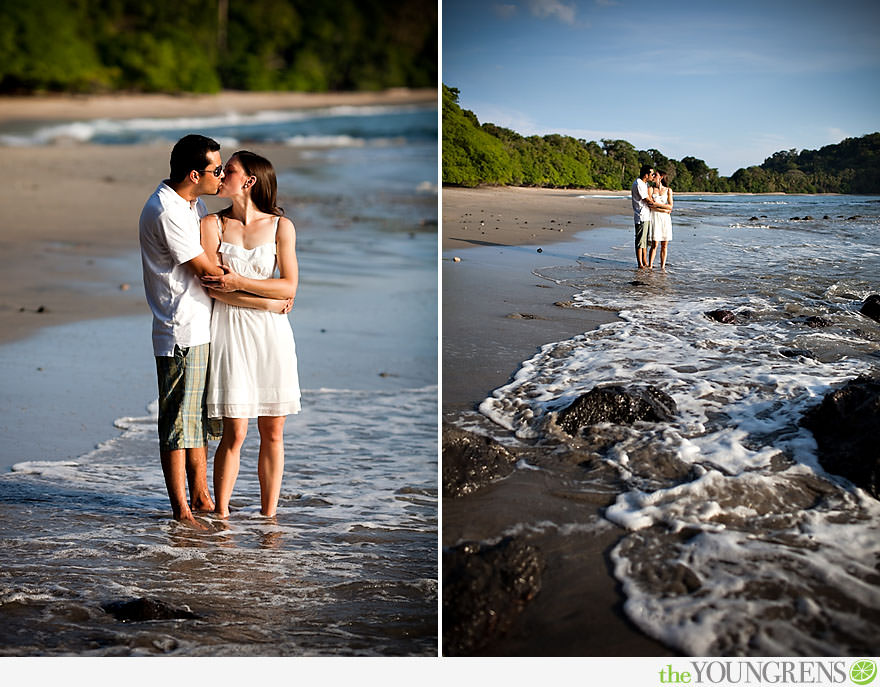 Luckily, Chuck had a change of clothes, cuz he definitely got soaked during our little *running adventures* along the beach.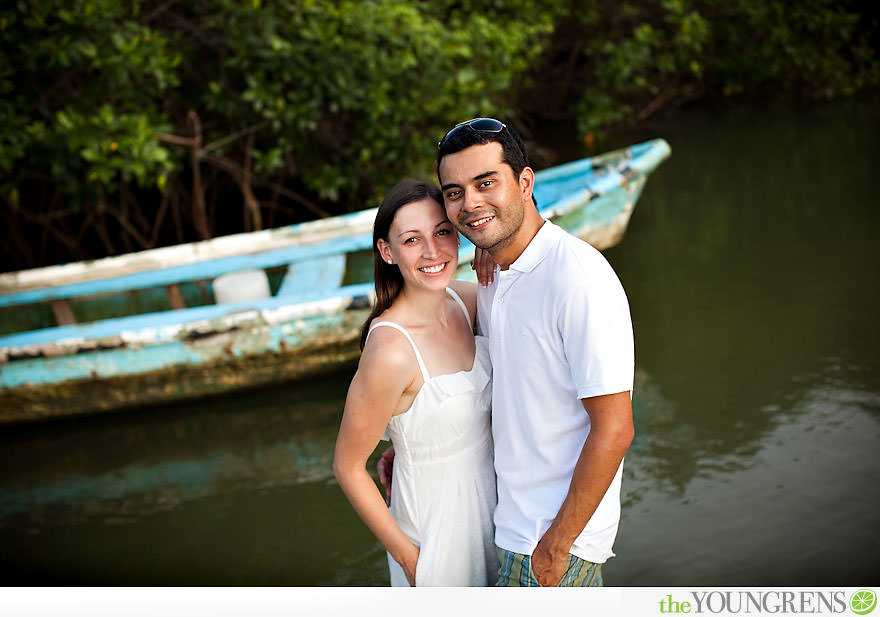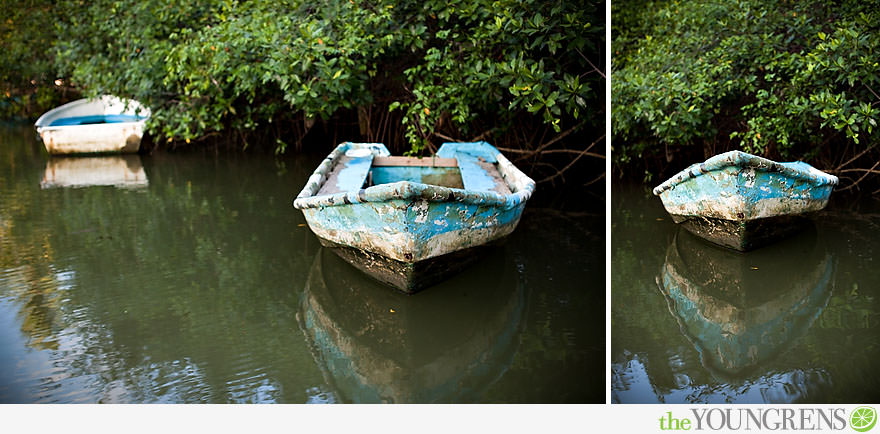 Love this boat we found at the exit of the park. Apparently when the water gets high, you have to take these boats out of the park to avoid the crocodiles… Don't worry, we kept a sharp eye out.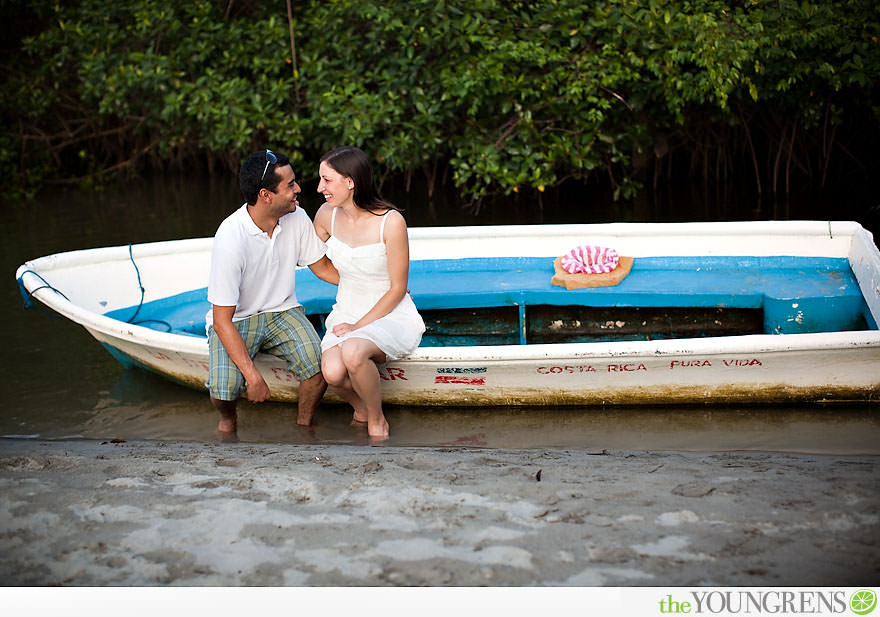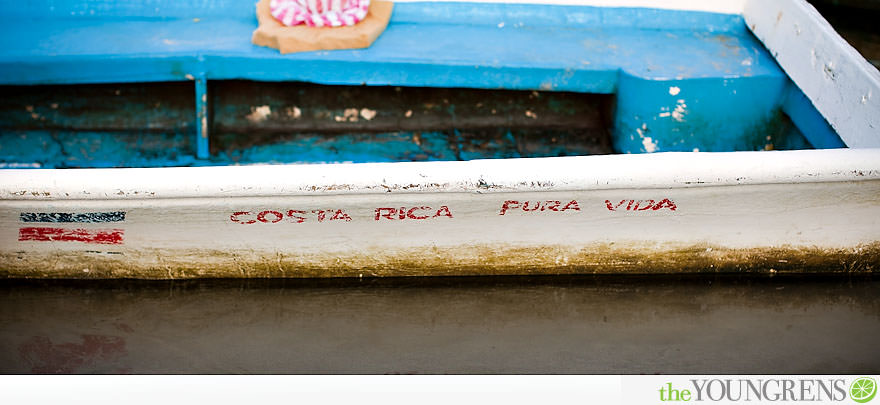 After shooting for a few hours and running all over the beach, we rested our poor sweaty bodies for a little bit and grabbed some Pepsi's (and a 7Up for Chuck) while we waited for the sun to get a little lower in the sky. We could tell it was going to be a pretty stellar sunset.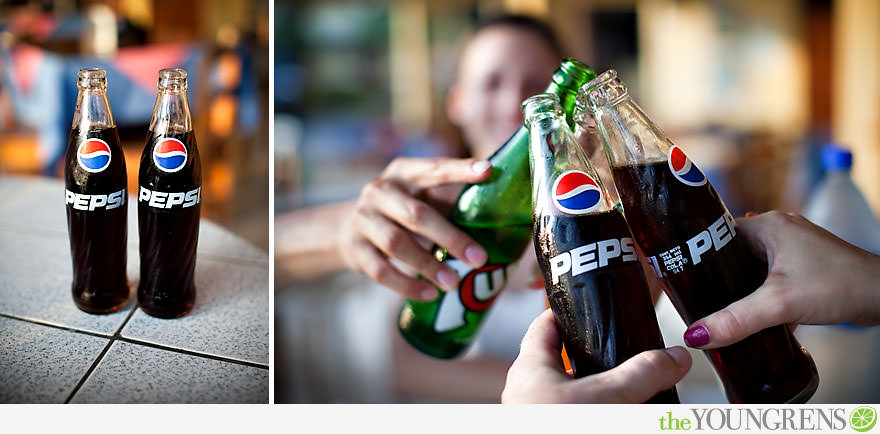 And it totally was.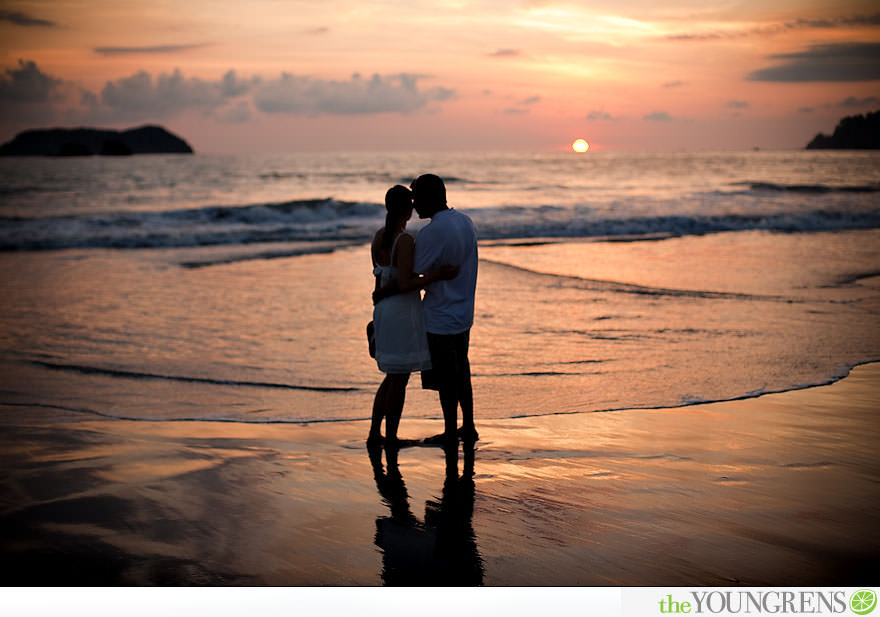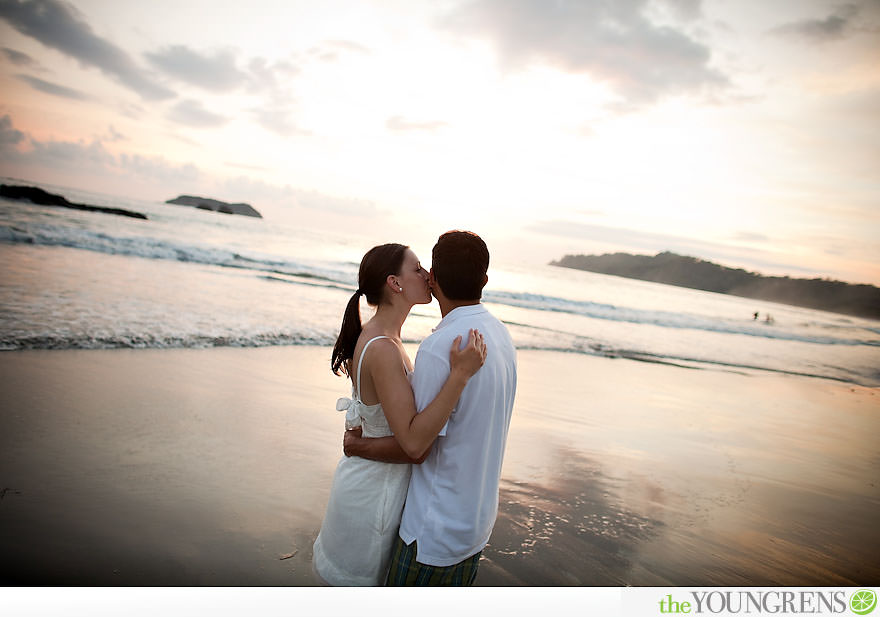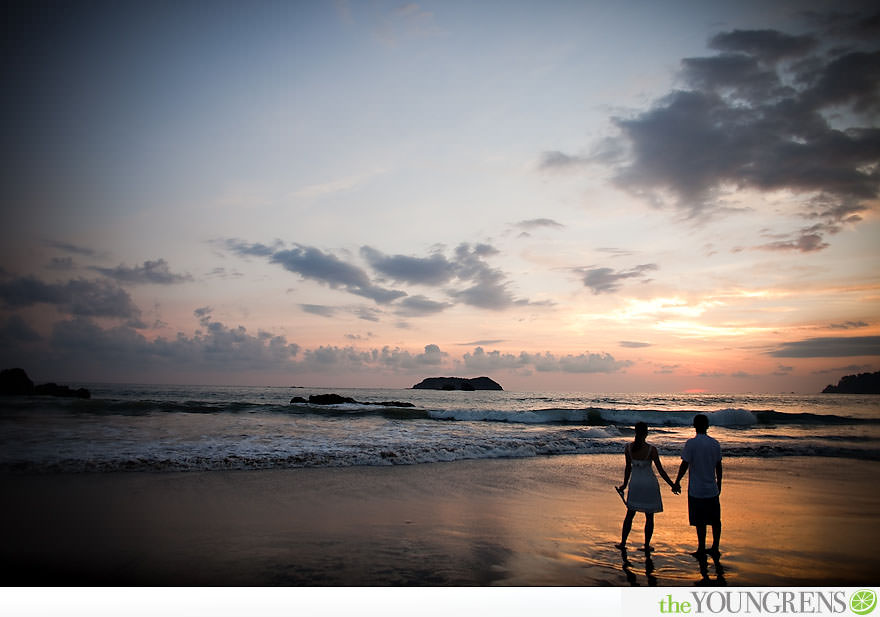 I love this black and white series.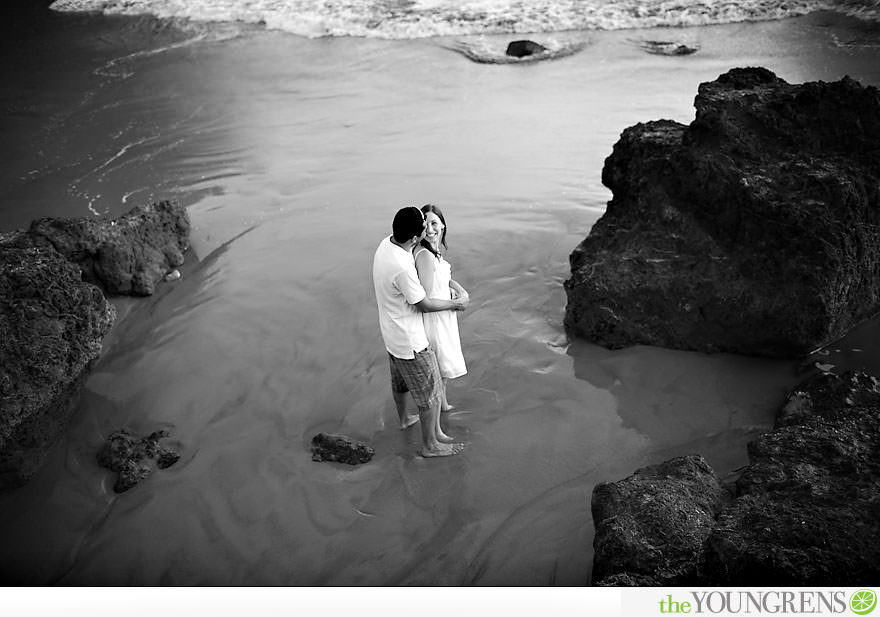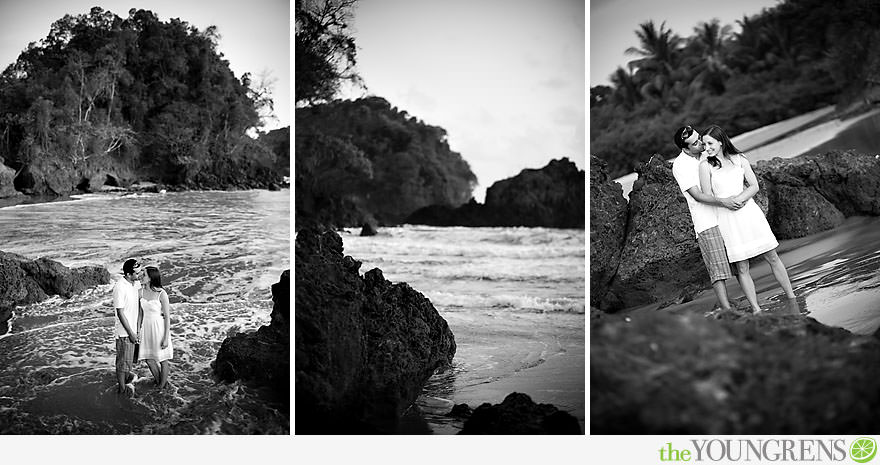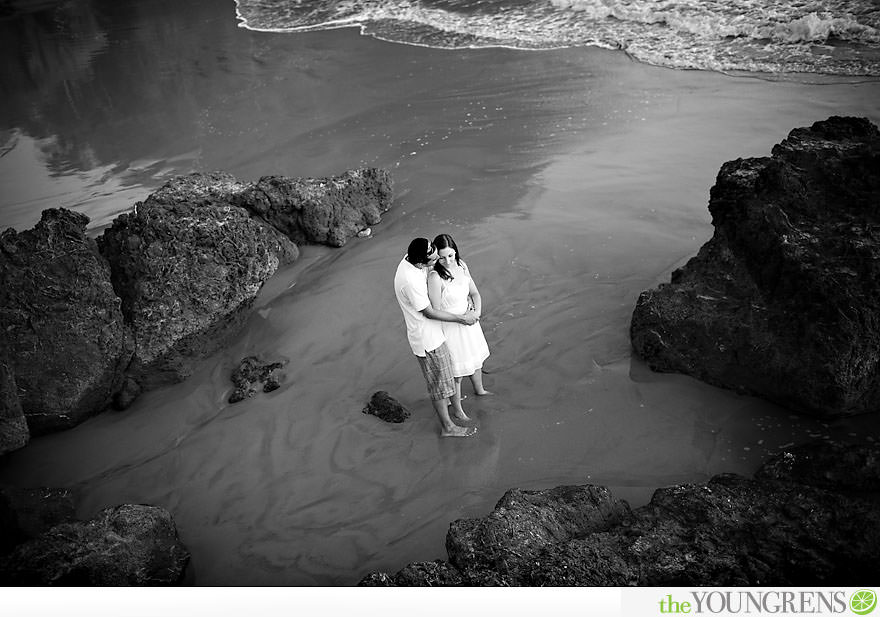 My favorite from the evening. What an awesome day!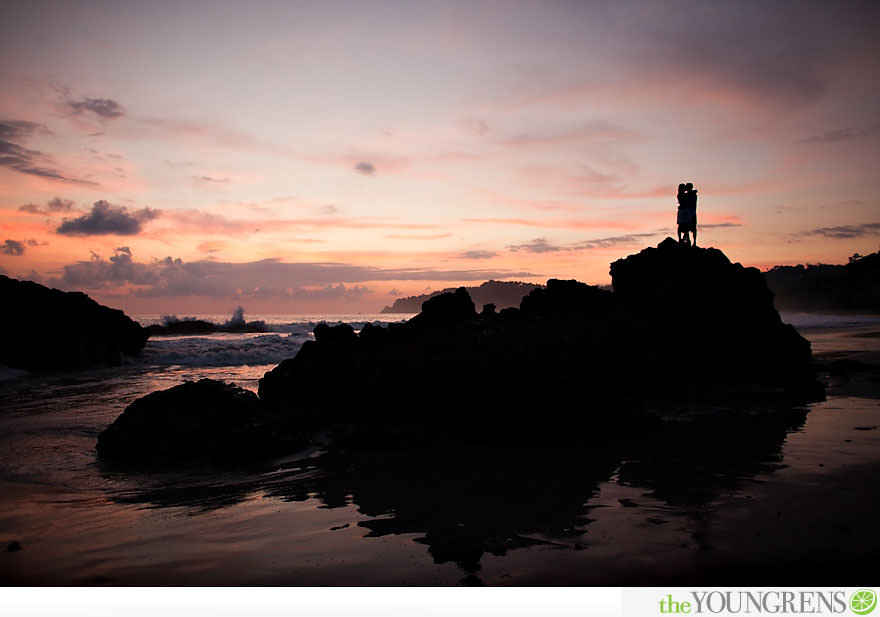 We have TONS more coming to the blog next week from their adorable Costa Rican wedding. Until then, we'll be seeing you over the weekend! Hasta manana! (See Chuck! I told you I would practice 'mi espanol' in San Diego!)