She couldn't believe that her friends did it. They had just shoved her, literally, towards the cute guy as he made his third pass by their little group. She was the coodinator of the event – he was the chef of the restaurant that just so happened to be sweet and adorable. He was in charge of the dinner, she was the coordinator that just so happened to be screamin' hot. She was instantly smitten, and her friends kept calling him over for pictures to try to shove them together. He thought she had amazing eyes and an awesome laugh, but he couldn't get up the guts to give her his number. They passed each other the entire night, feeling the butterflies build with each passing glance and quick touch as they brushed by each other.
So when her friends couldn't handle it any longer, they simply shoved Joanna towards Cody during one of his "nonchalant" pass-bys. As she stumbled towards him, she flashed the cutest smile she could muster, threw in a hair flip just for good measure, and prayed to the LORD that he didn't just see that. As she casually passed him her cell phone number – you know, for future business opportunities – he passed her his card with his home phone. You know, for any future events or dinners…
And ever since, they've been Cody and Joanna. It's the kind of story that we all hope for. It's the kind of love that we all dream of. And these two have found it in each other. And I think best thing about these two is that they have a deep love for those around them. Their friends and families are what matter most, and when you come across people that love each other and love their community, it's the kind of thing that makes you say, "They're Cody and Joanna. And we have all shared in their story." Even if that meant literally shoving them towards each other.
Friends and Family: To be notified when the rest of the images are online, please sign the guestbook here.
Jeff and I have been incredibly blessed by the friendship of these two. These two are getting married TOMORROW, and even though we're not shooting the wedding, we got to hang out with them in the warm sunlight and trees of Rancho Santa Fe for a quick session before their wedding. Not only are these two some pretty stylish, good-lookin' folks, but I absolutely love the connection they have with one another!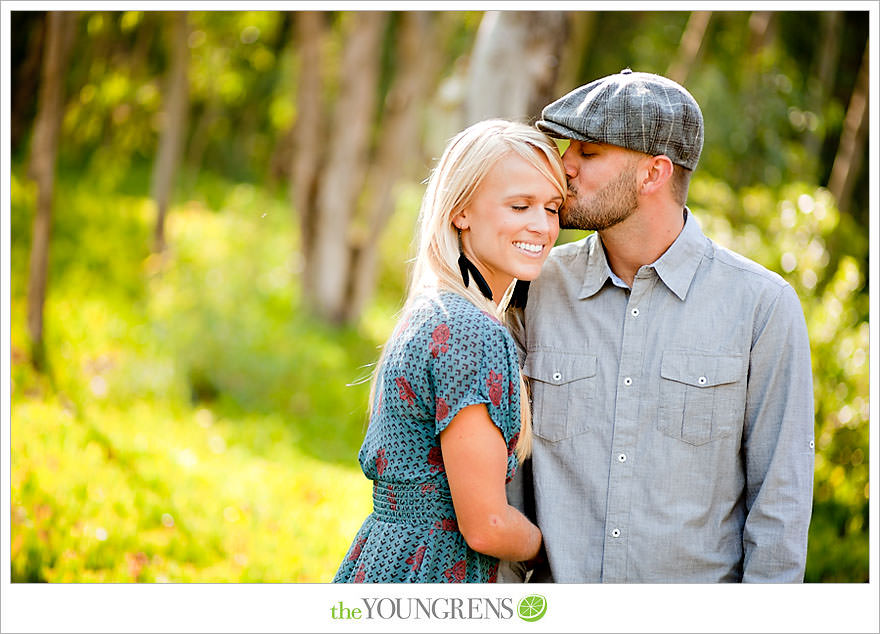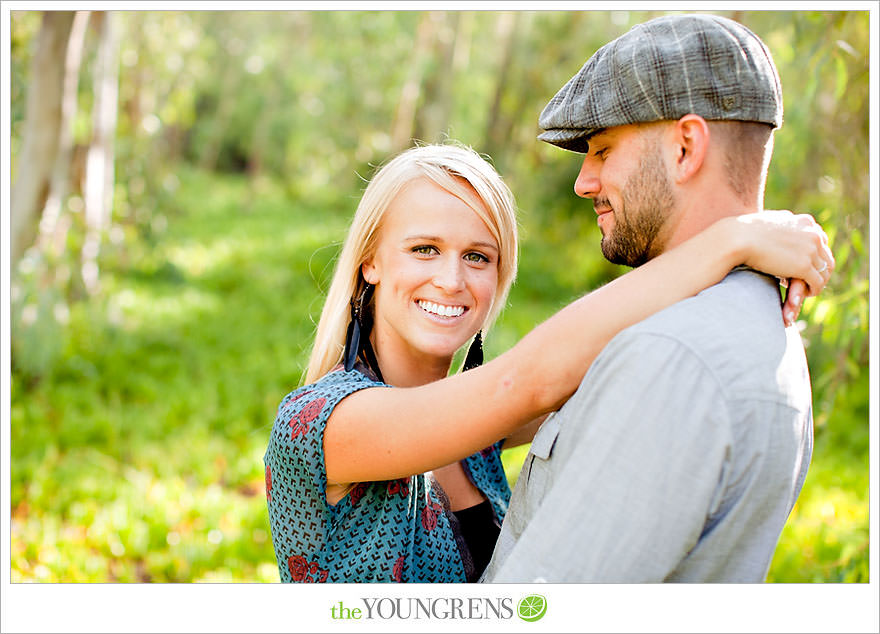 One of my favorites! This makes me want to wrap myself up in a warm blanket underneath the sun.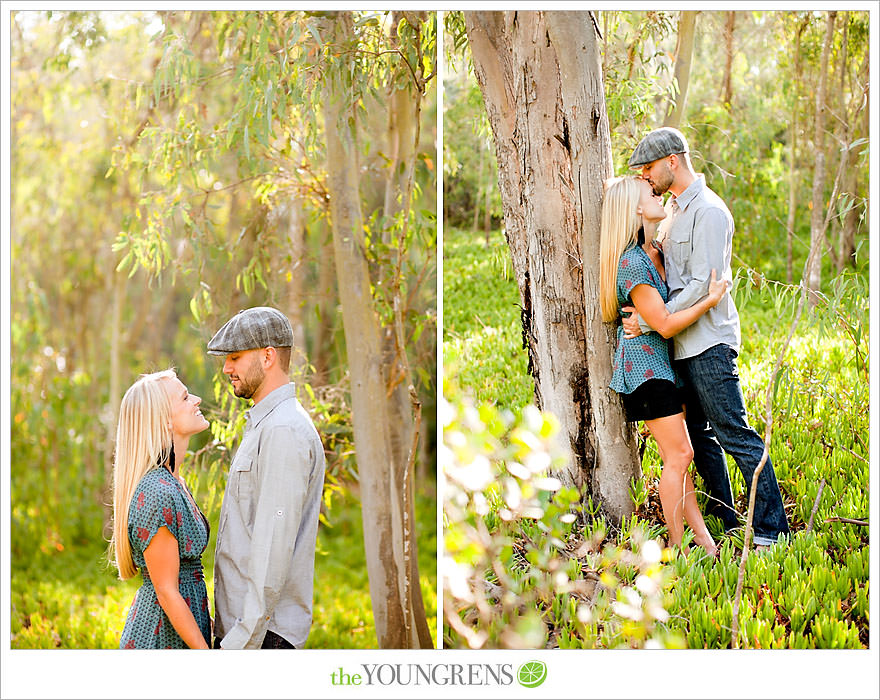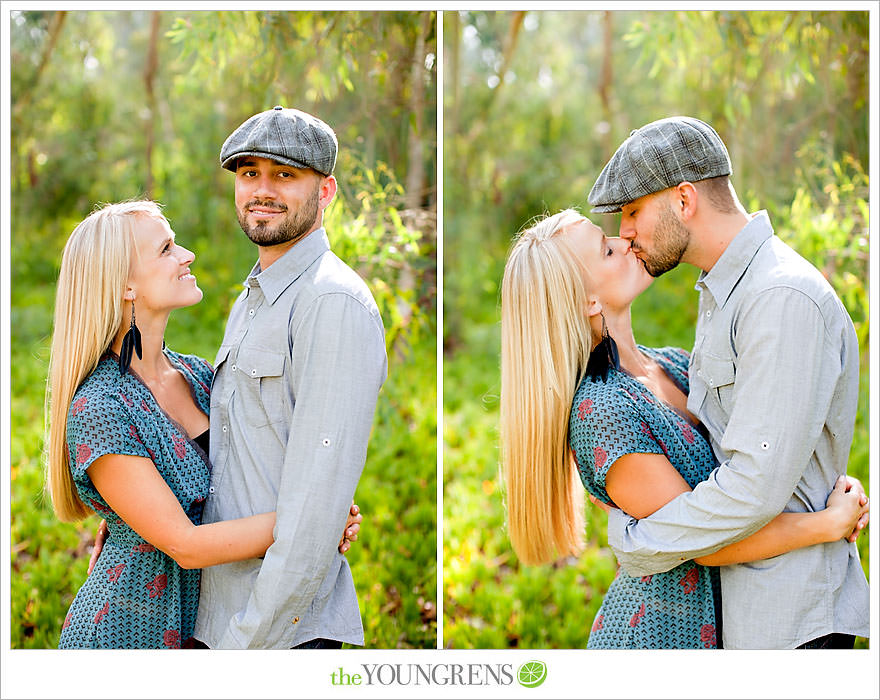 Cody, you're lookin' good!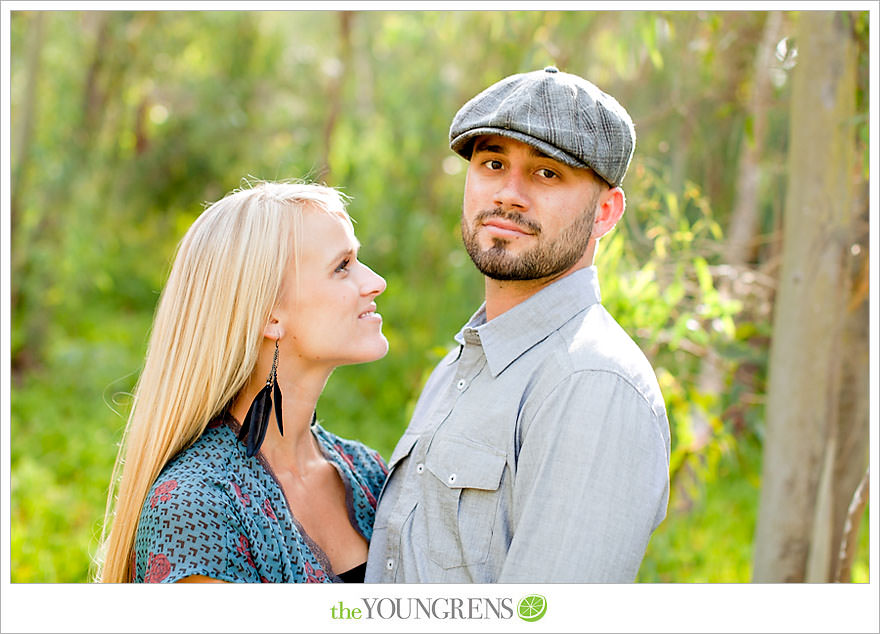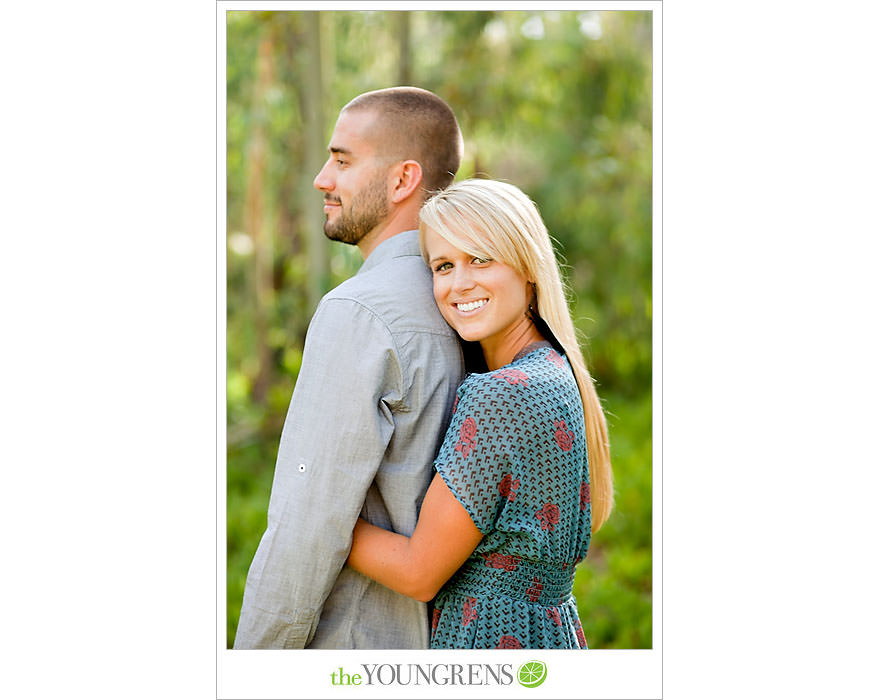 Jeff and I brought along my scooter just to have a little fun. Miss Rosy never looked so good! (Yes, I've named my scooter. She's a part of the family.)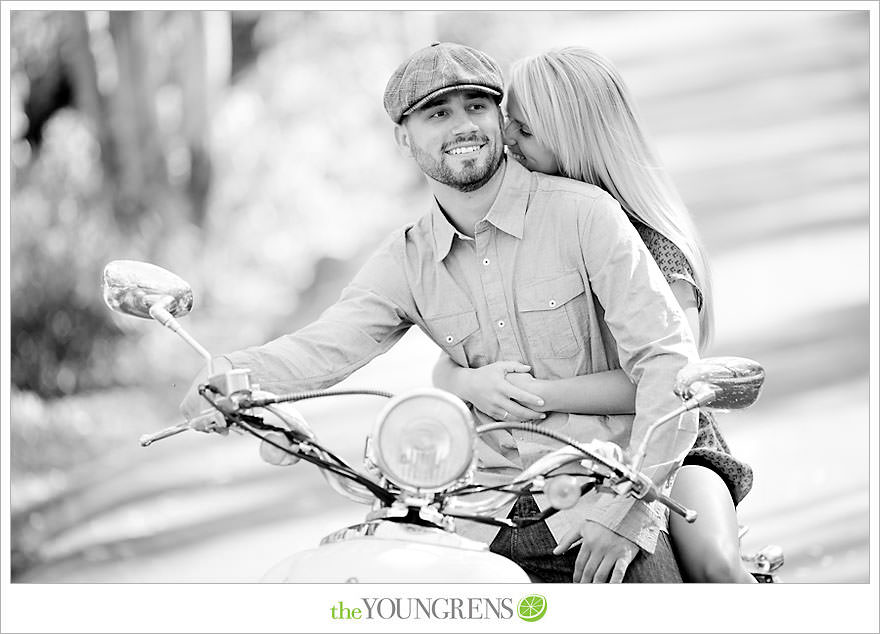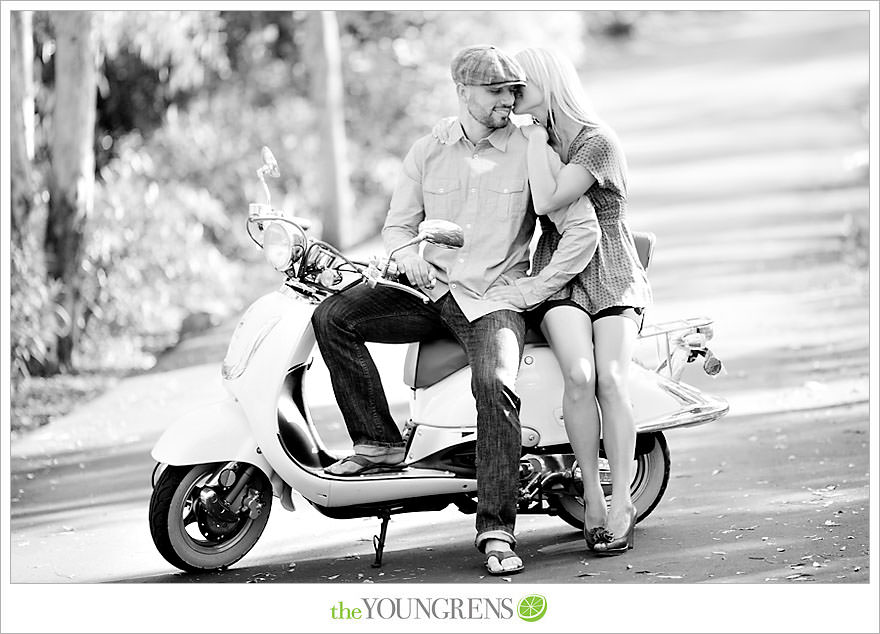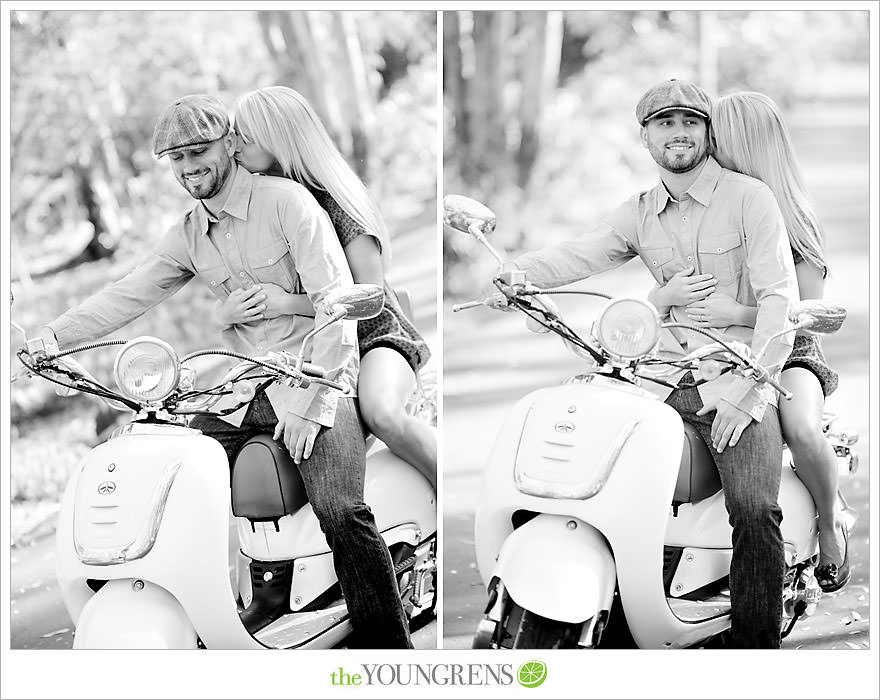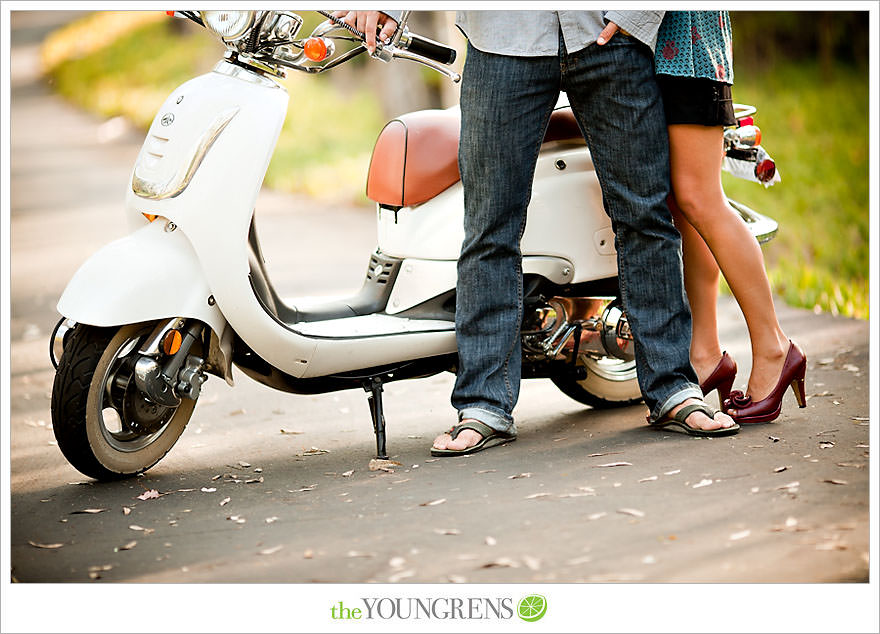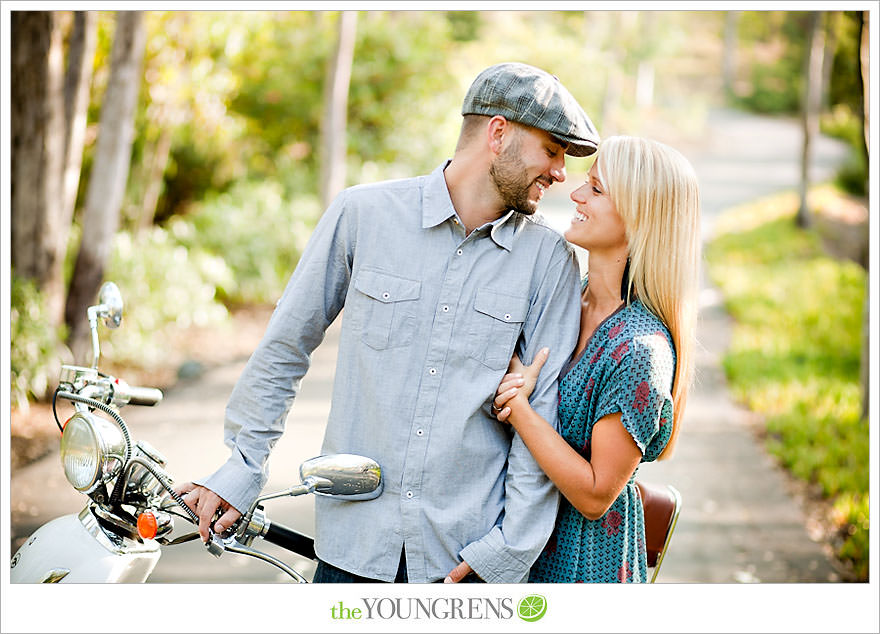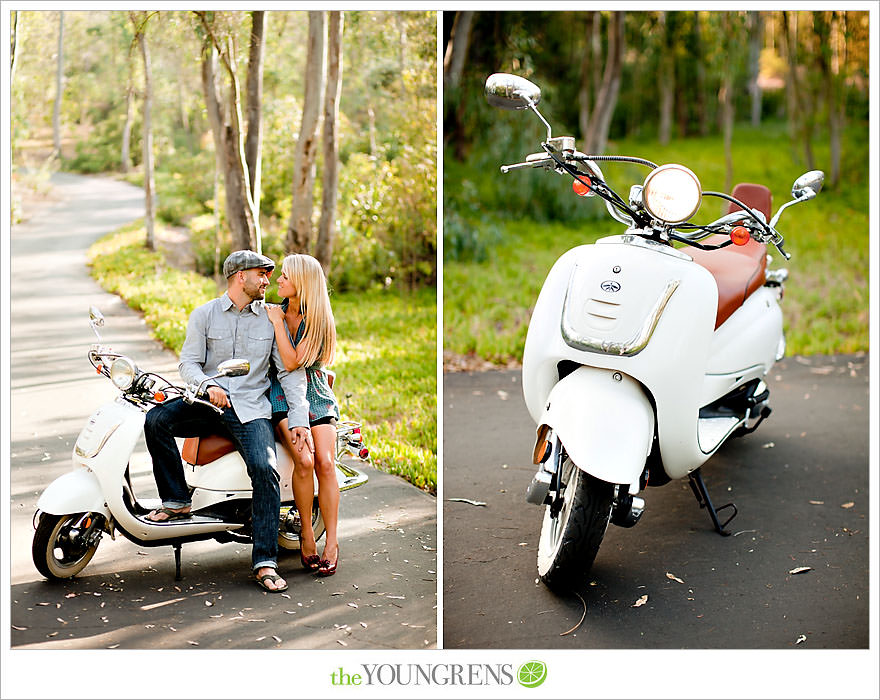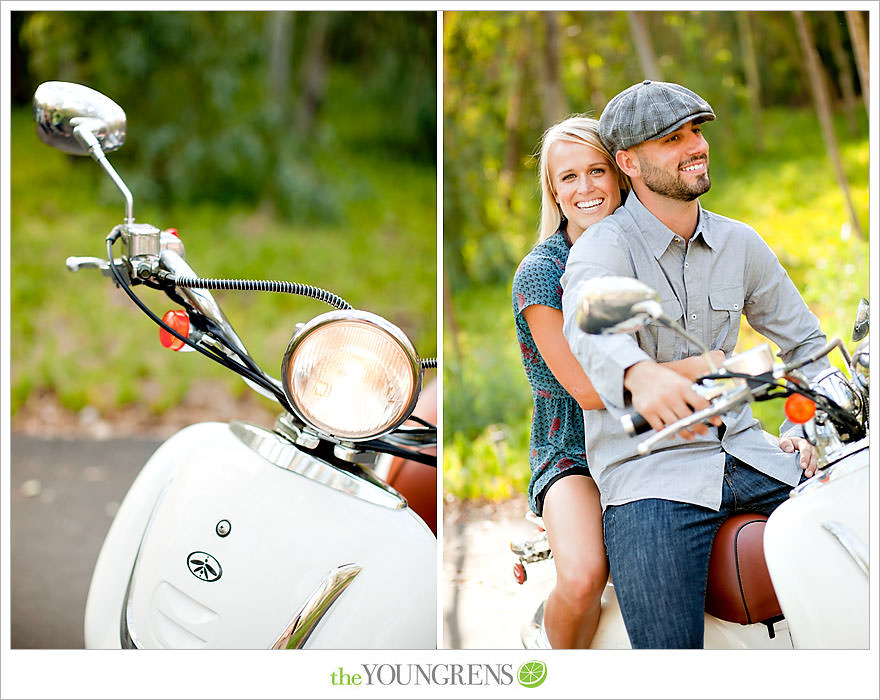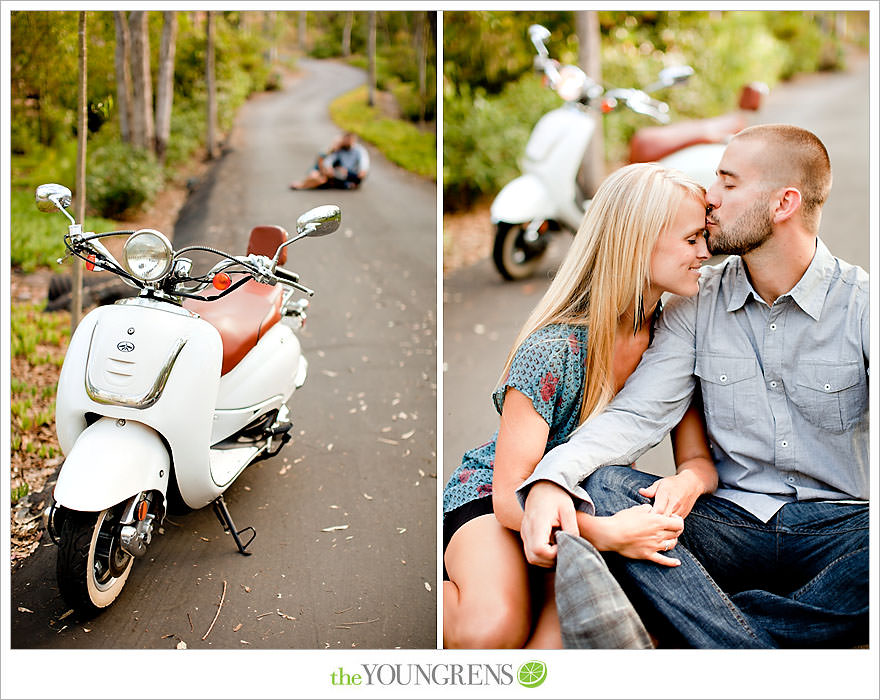 Love, love, love!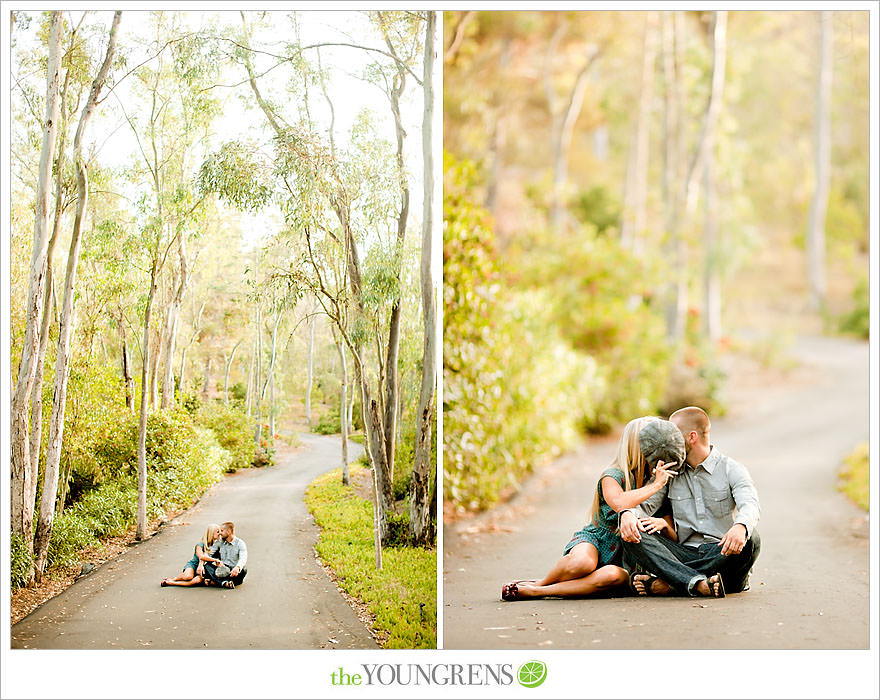 I take that back – these are my favorites!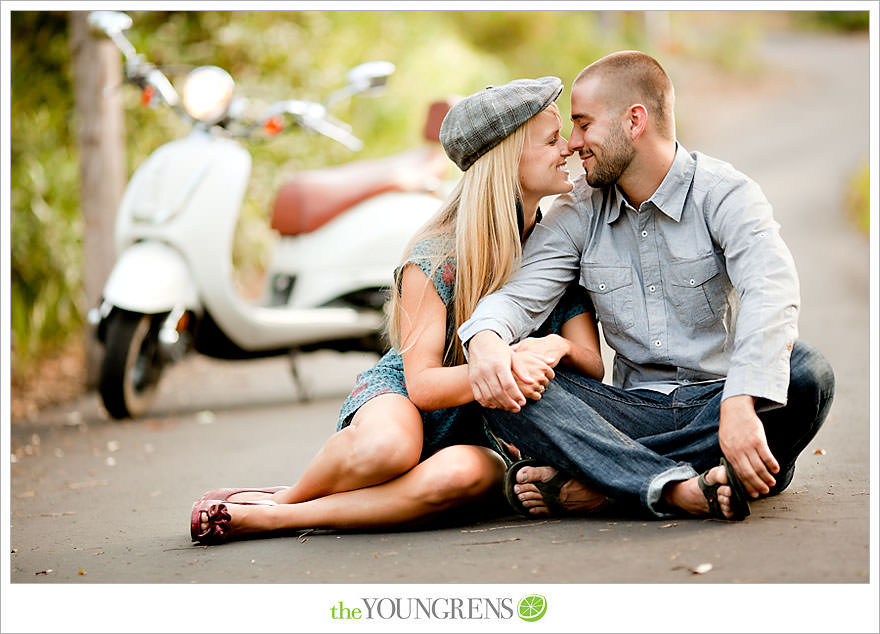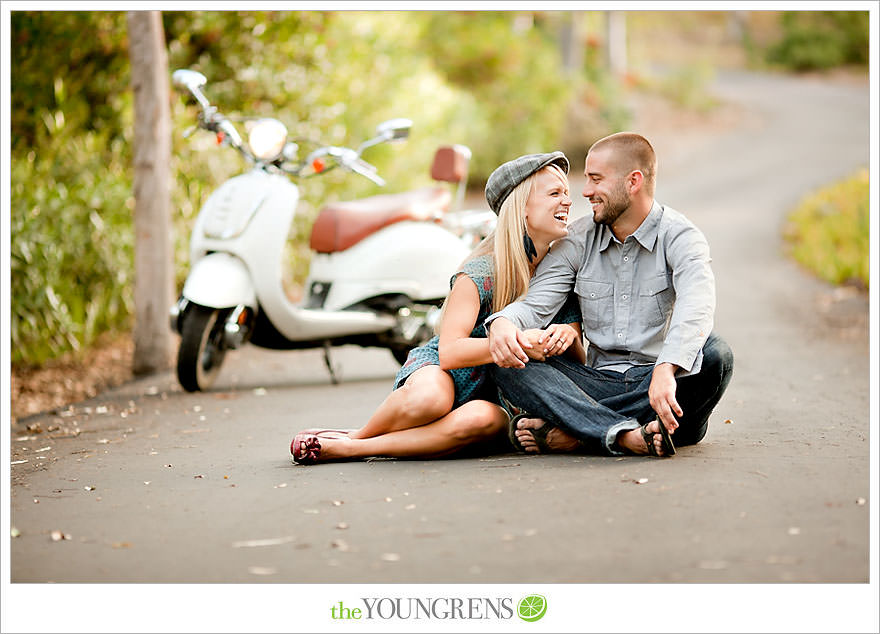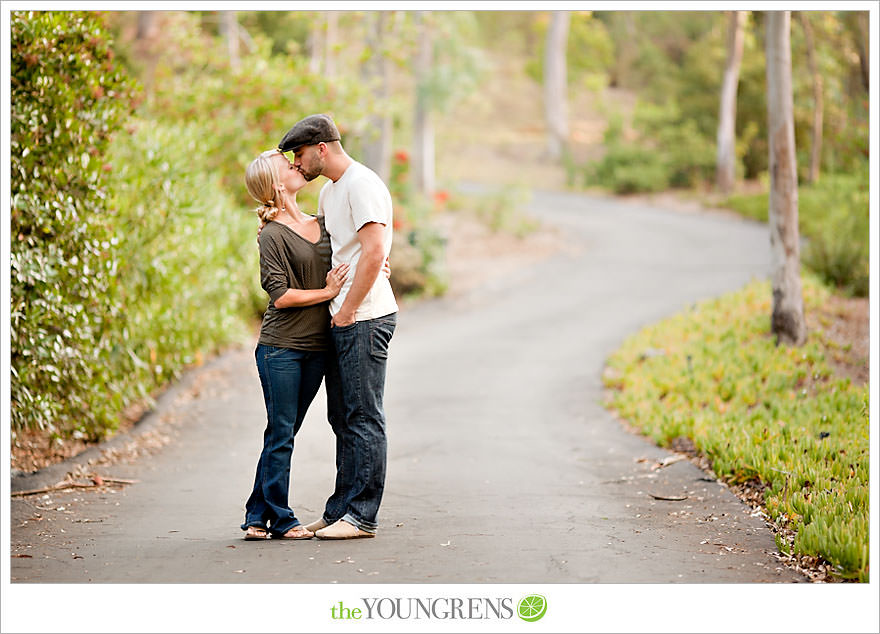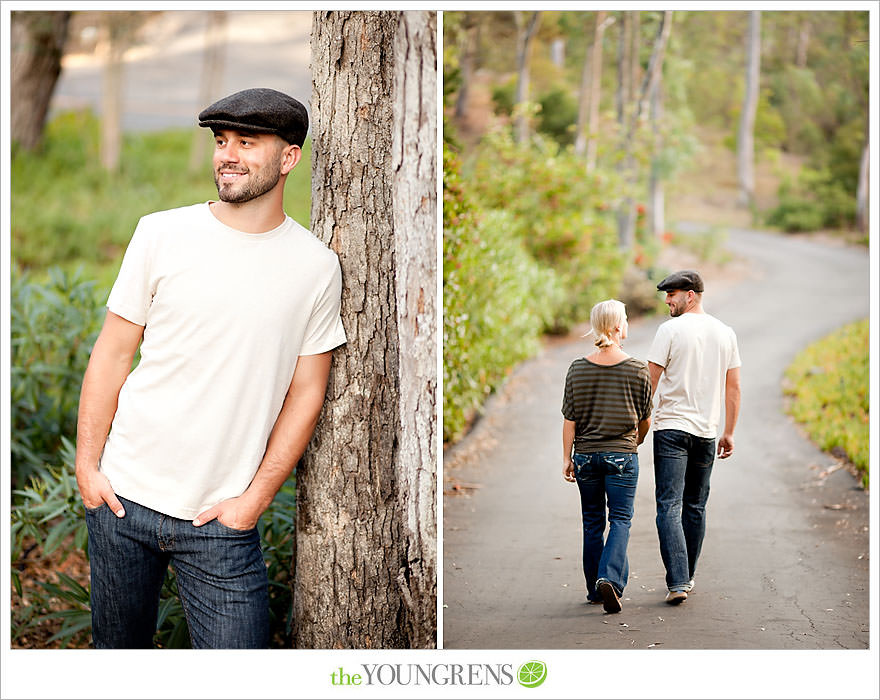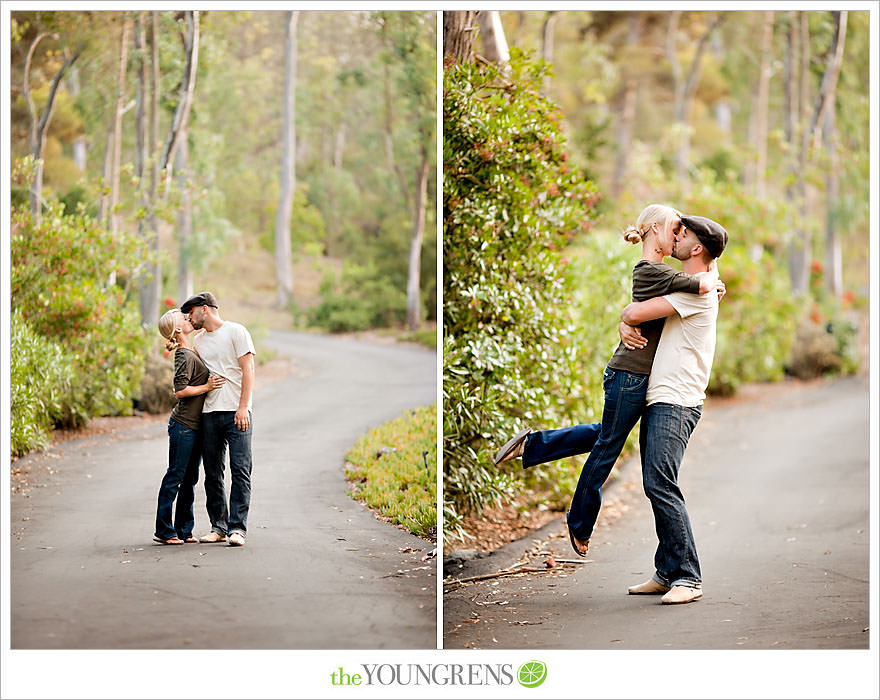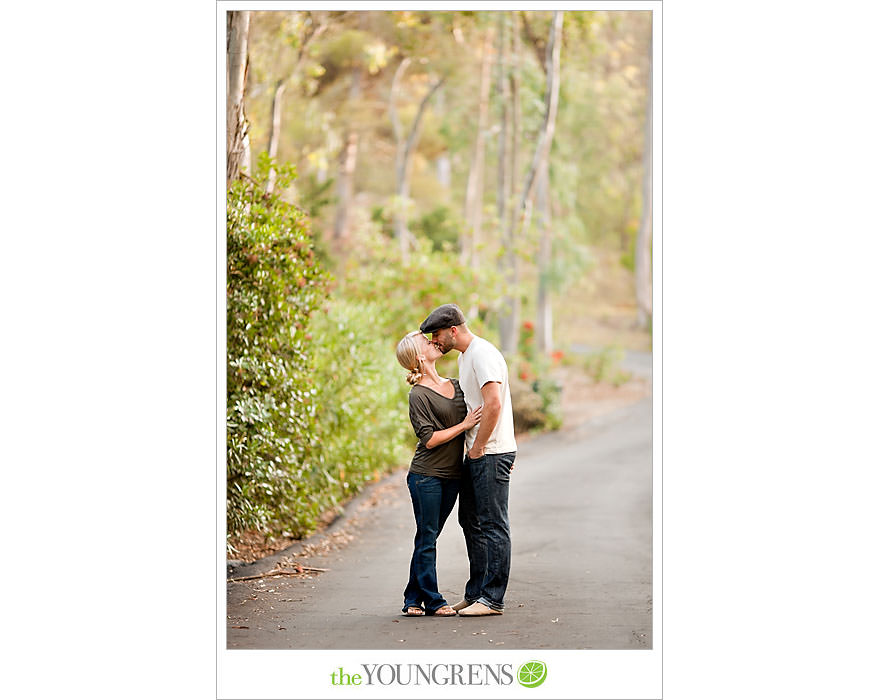 Major props for sittin' in the middle of the road guys!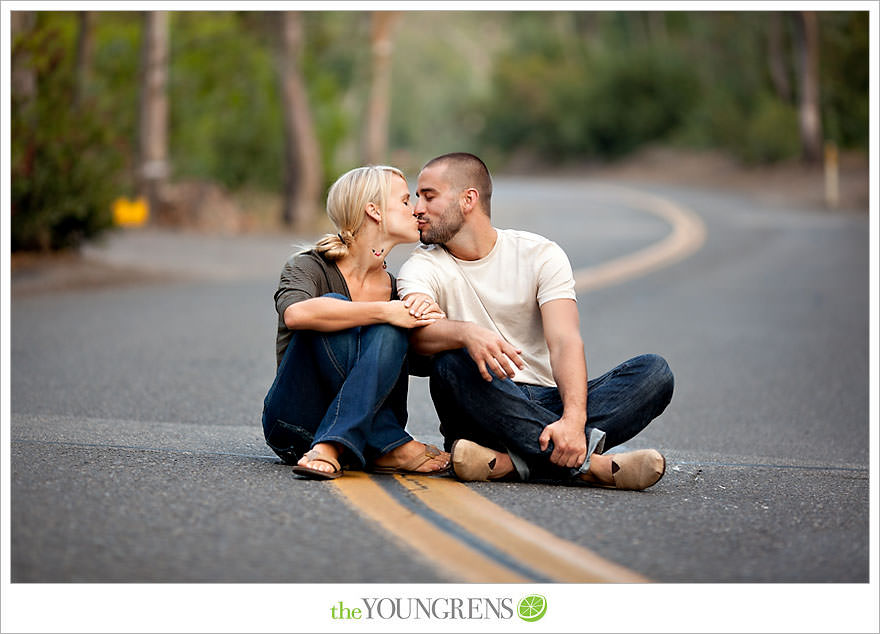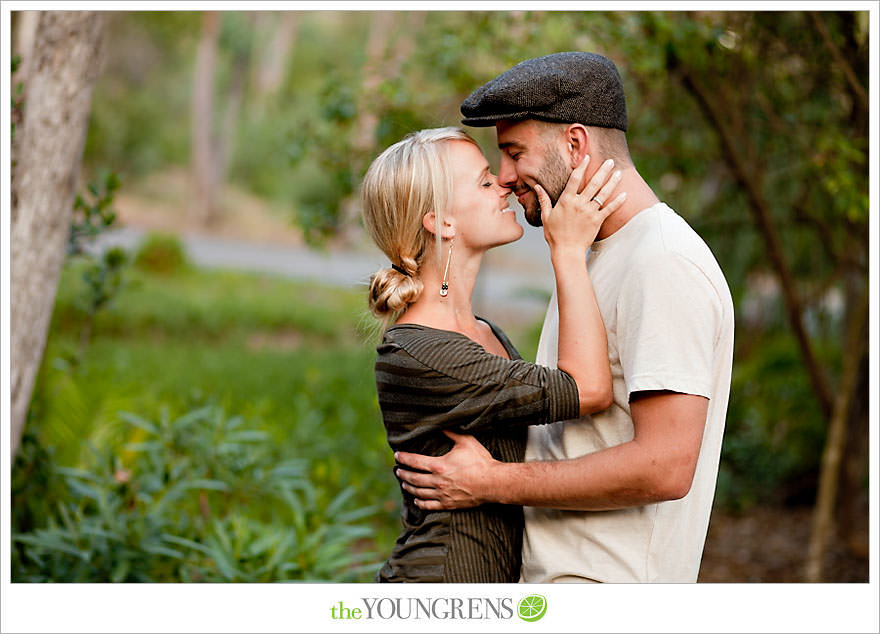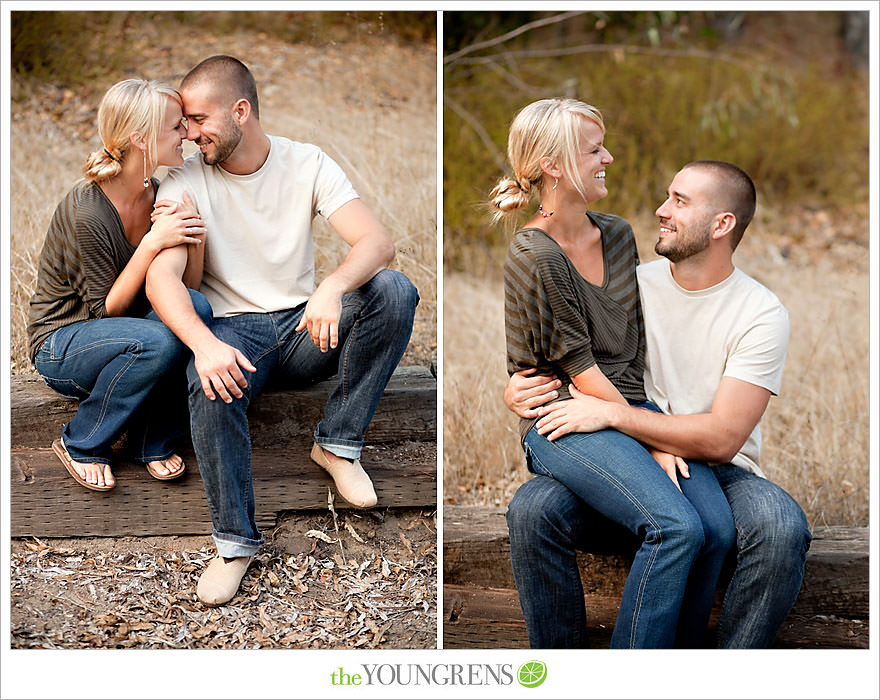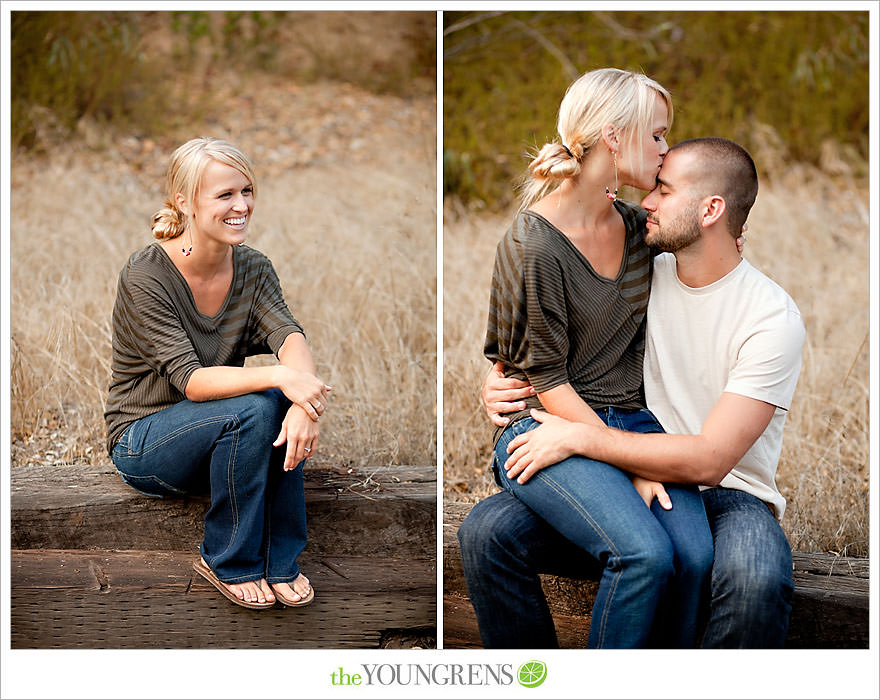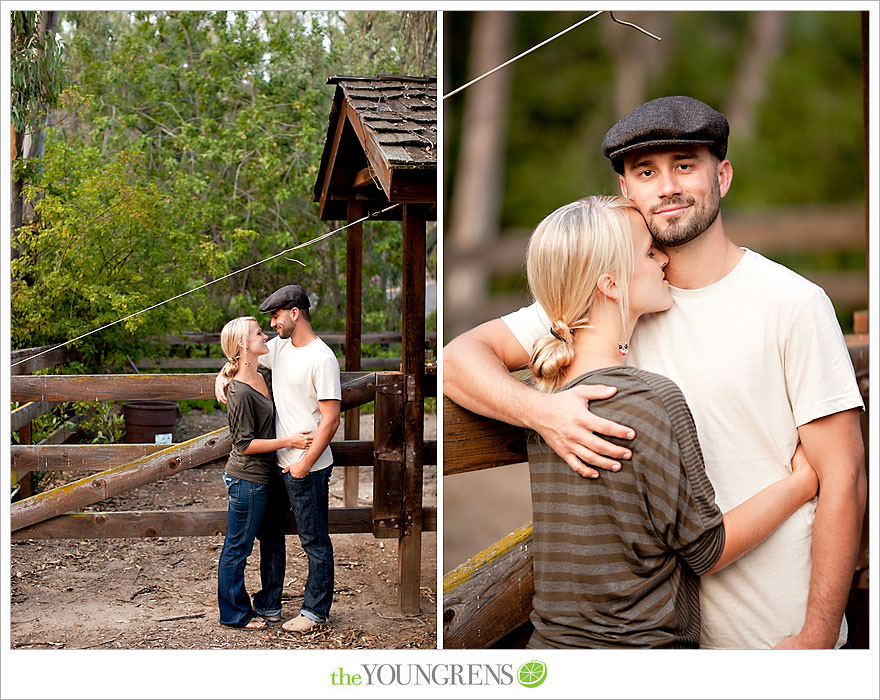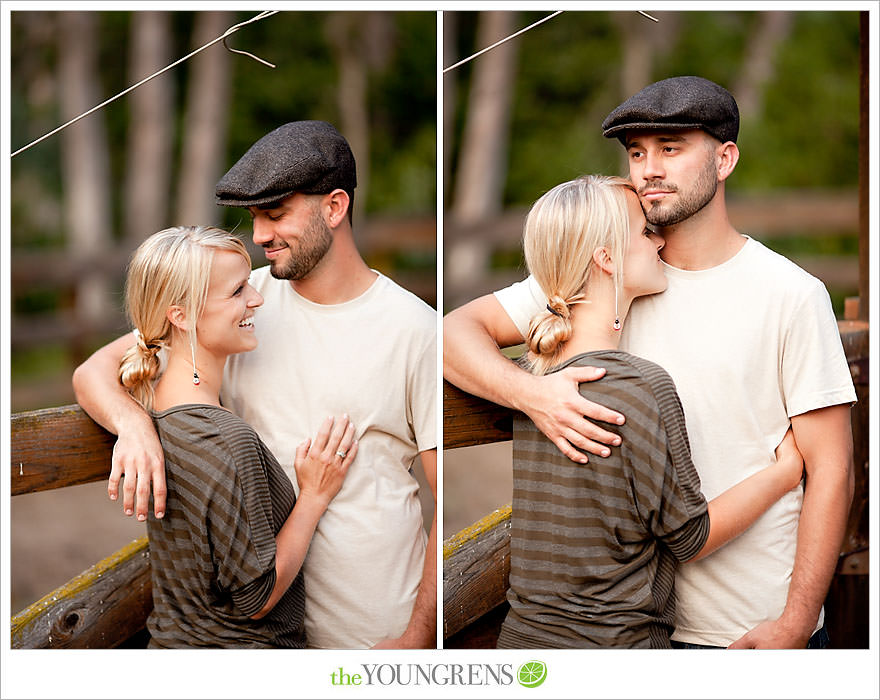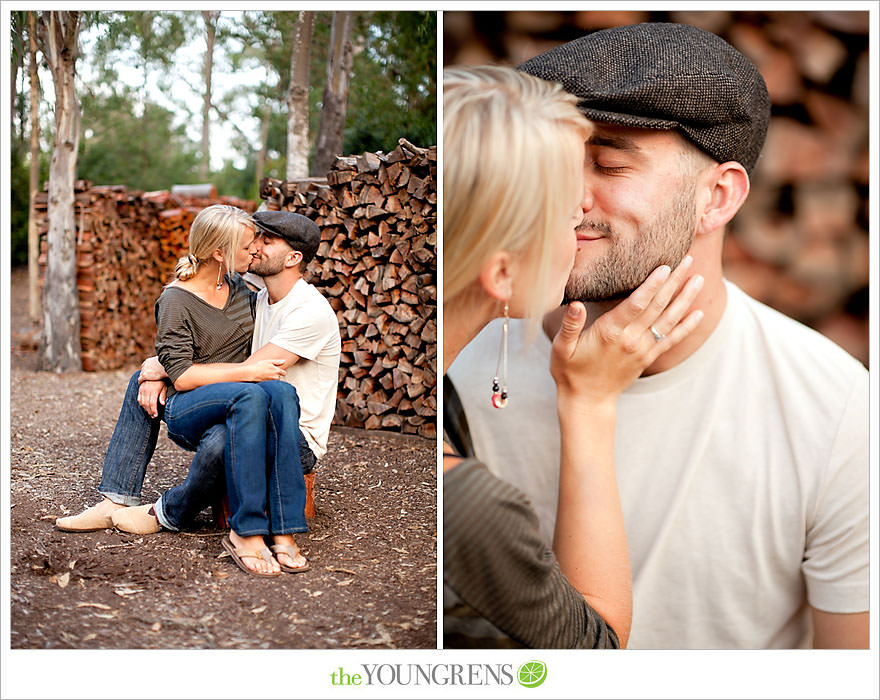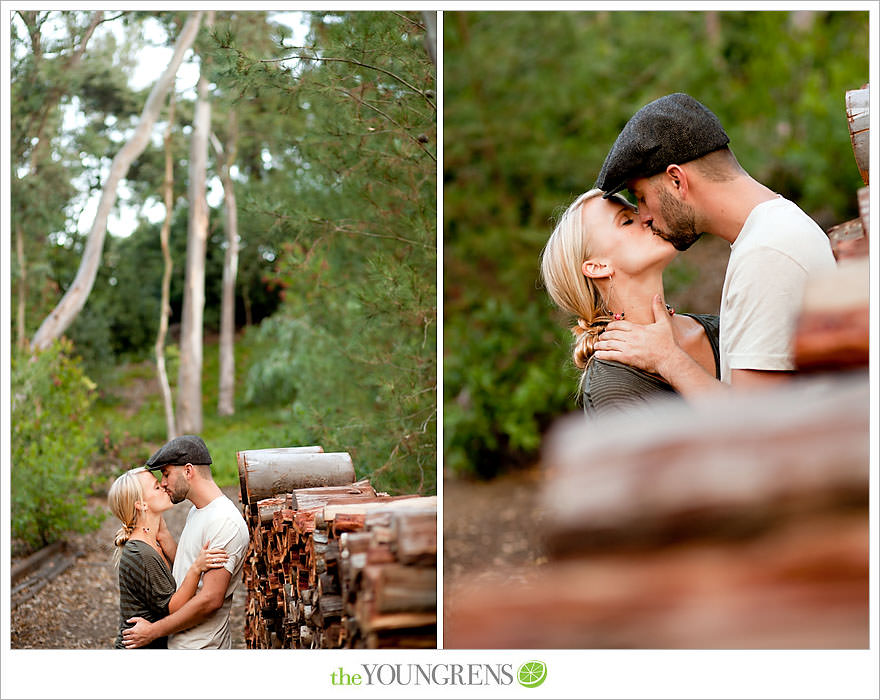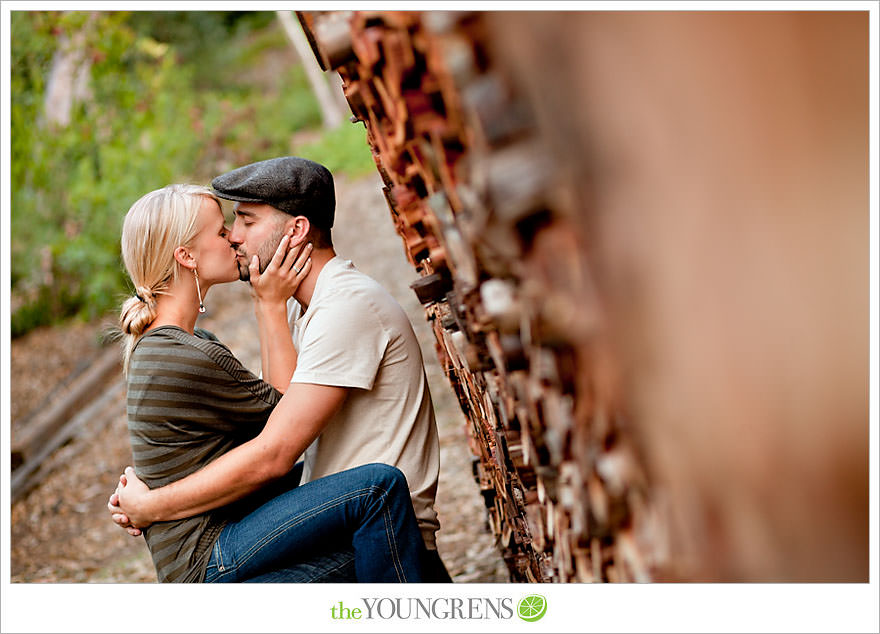 Cody and Joanna: Thank you SO MUCH for your friendship! You two are such an important part of our community and we're so excited to spend our lives together as married friends! Yay!