Hanging out with Michael and Jennifer is like a sweet afternoon tea. He's the bread, and she's the butter. He's the tea, and she's the sugar. He's the rock upon which she leans, and she's the life that sweetens everything up. They have the kind of connection that speaks through soft touches, little kisses, and deep sighs. And through laughter. A lot of laughter.
It's the kind of love that only comes around every so often. And Michael and Jennifer are just lucky enough to have grabbed onto it.
Michael and Jennifer love exploring San Diego together, so we met up at one of their favorite places in the city – the quaint and lovely Coronado. In the midst of a rainy week, the clouds parted, the sun broke through, and we had one of the most beautiful October afternoons that only San Diego can produce. And when we asked Michael to love on his girl and for Jennifer to cuddle into her man, these two took bought into that idea immediately. I love their sweet connection!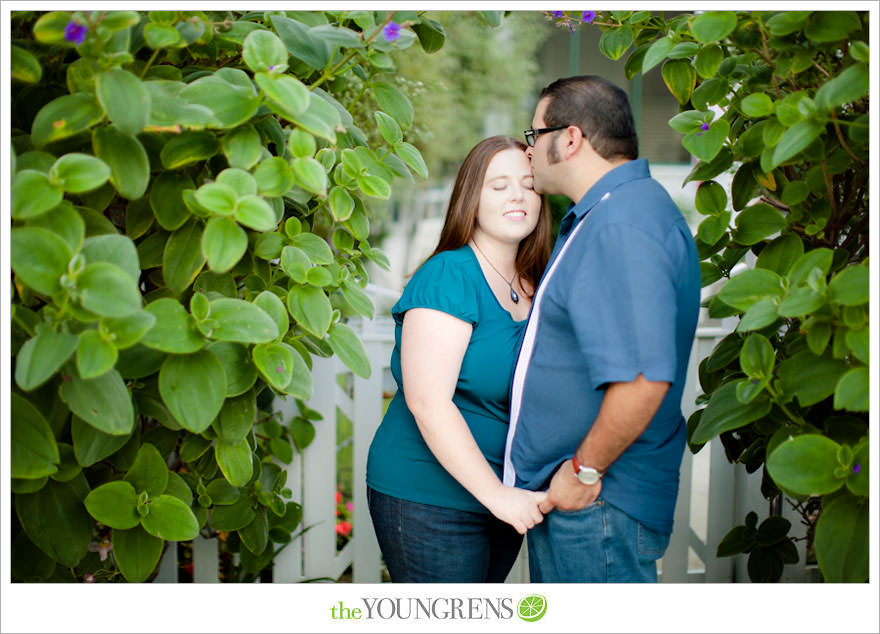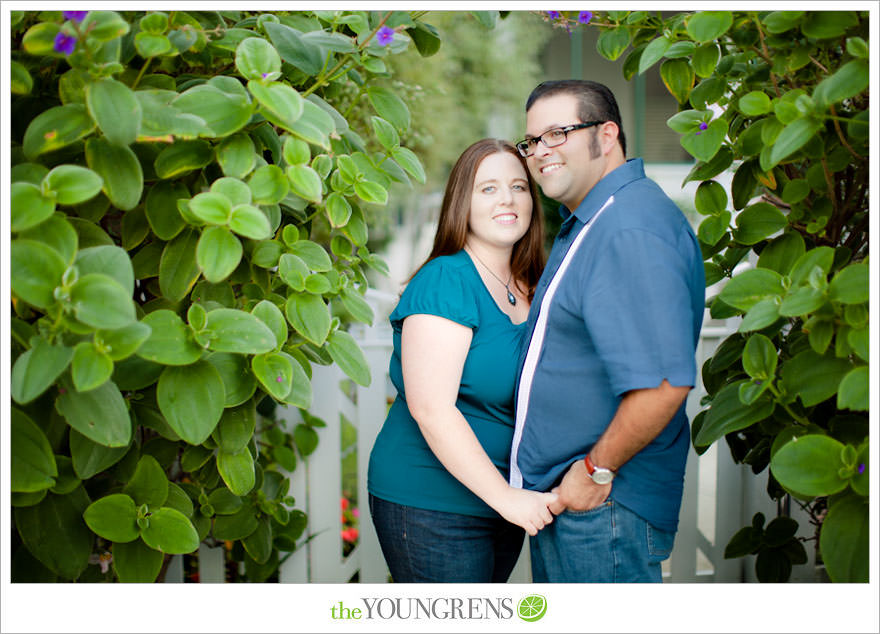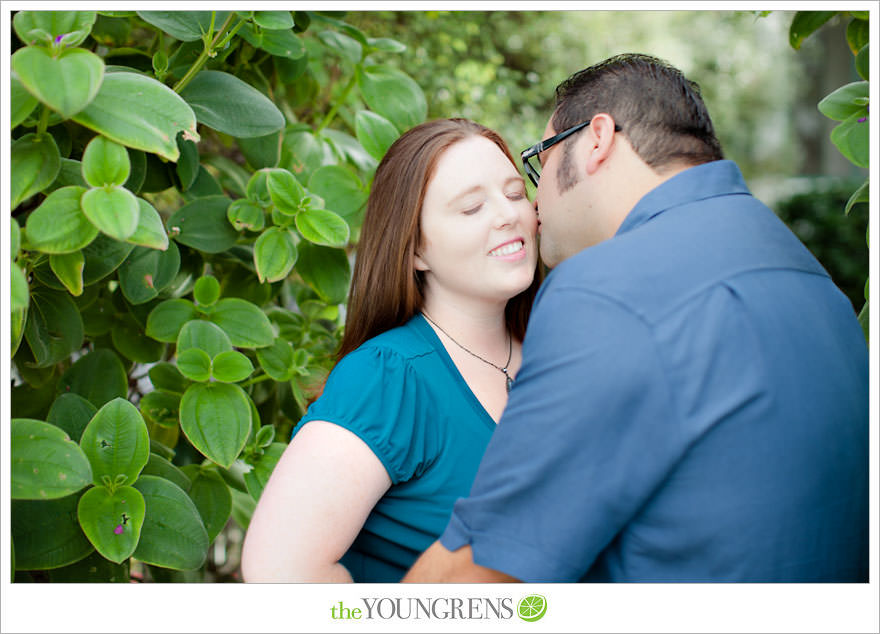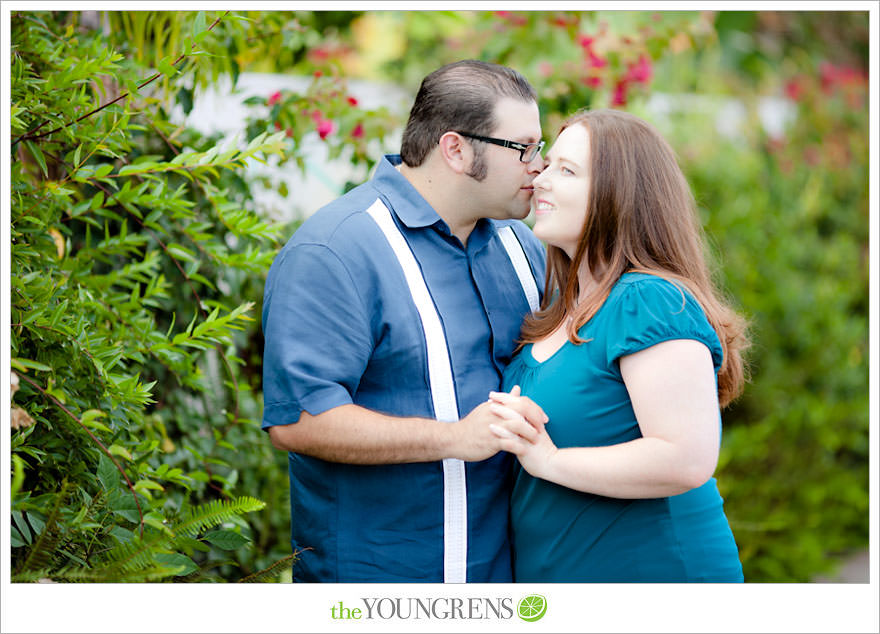 Michael has such a dynamite smile.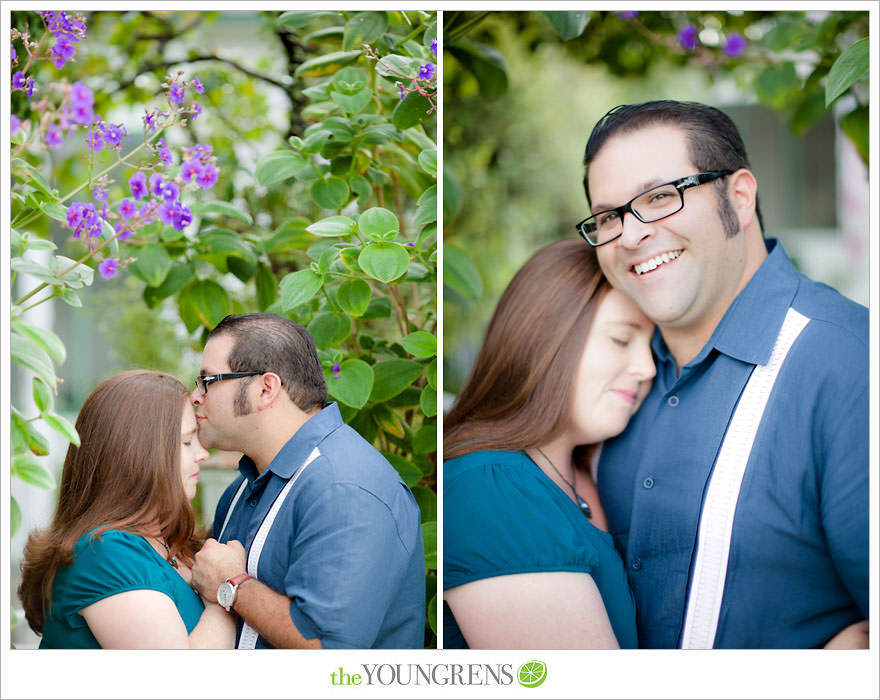 And Jennifer's blue eyes POPPED.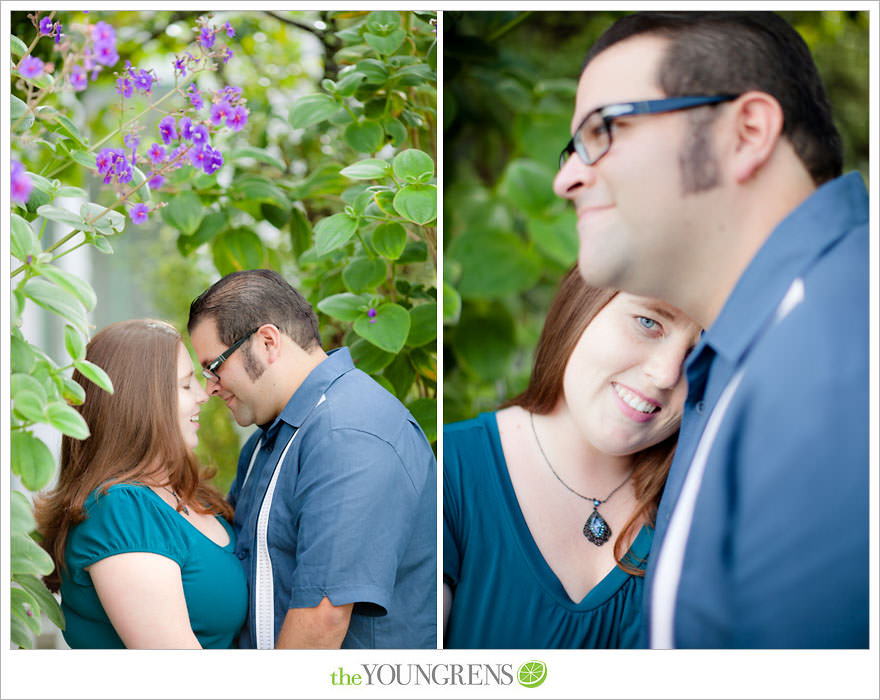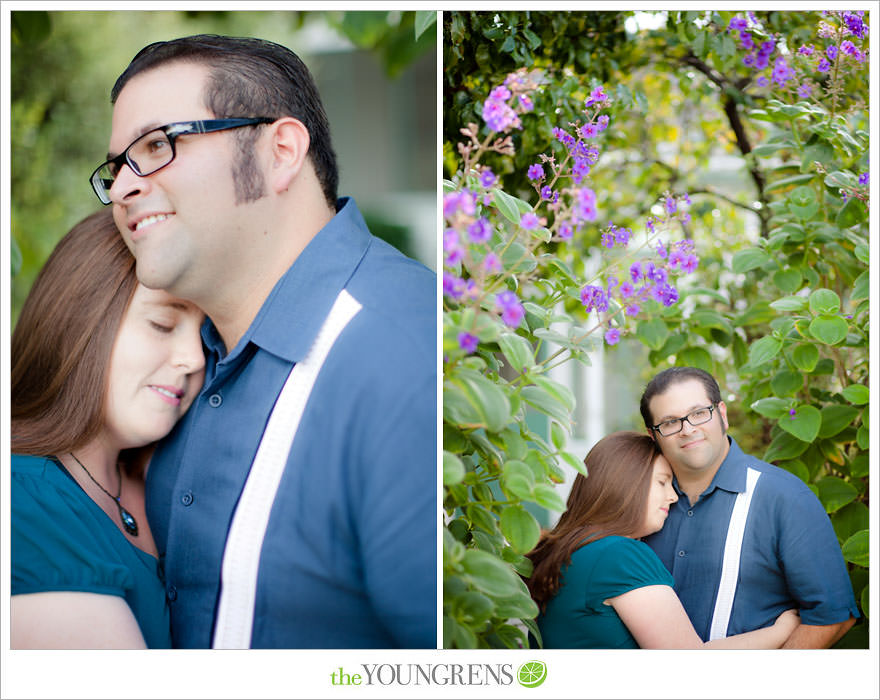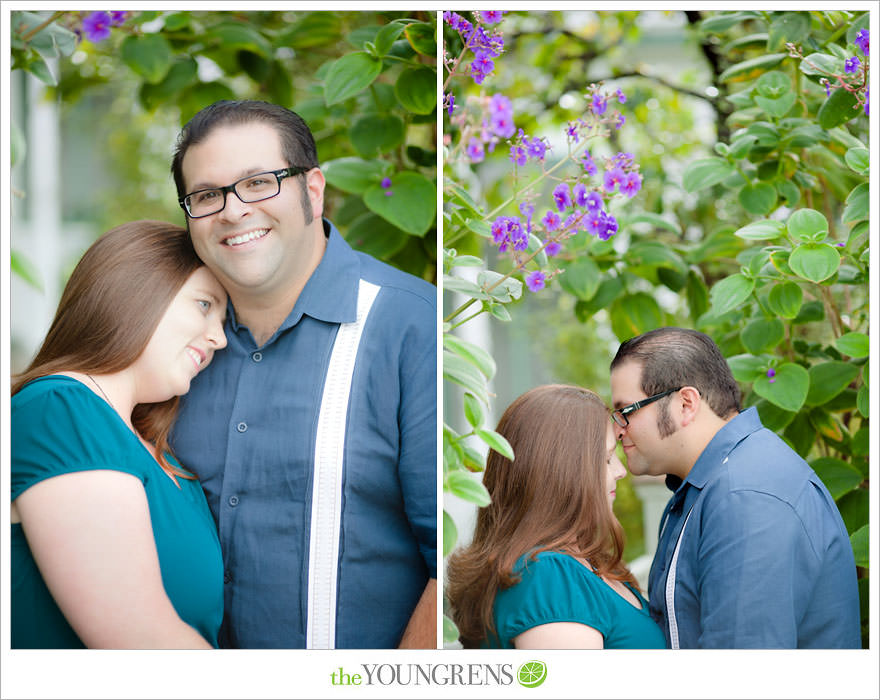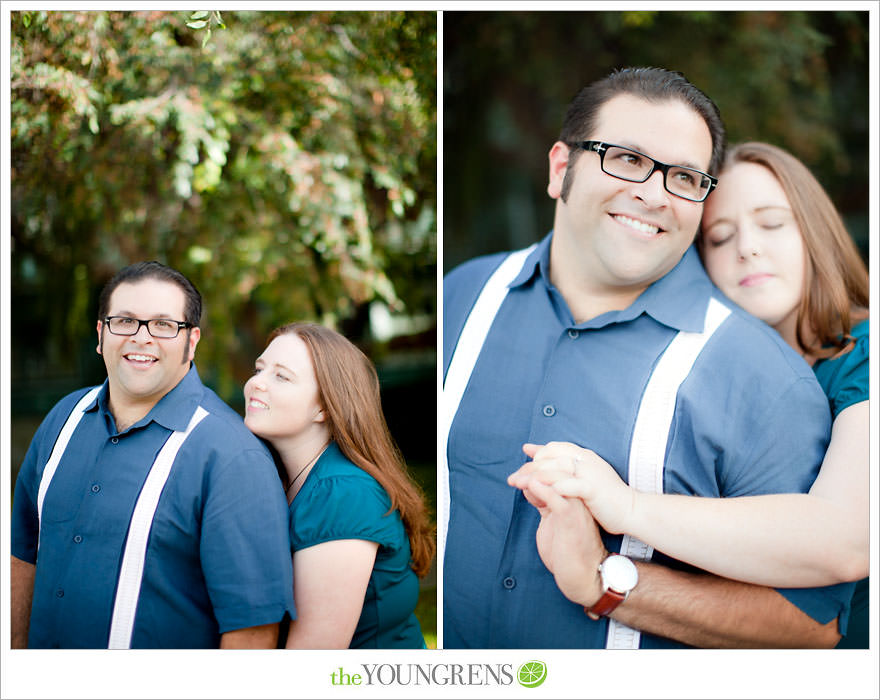 Once of my favorites! Love it!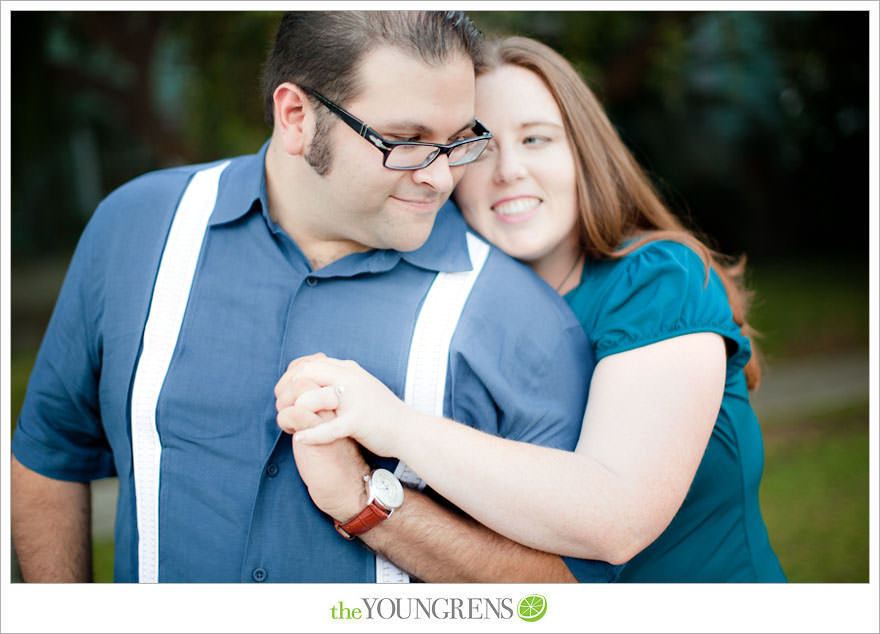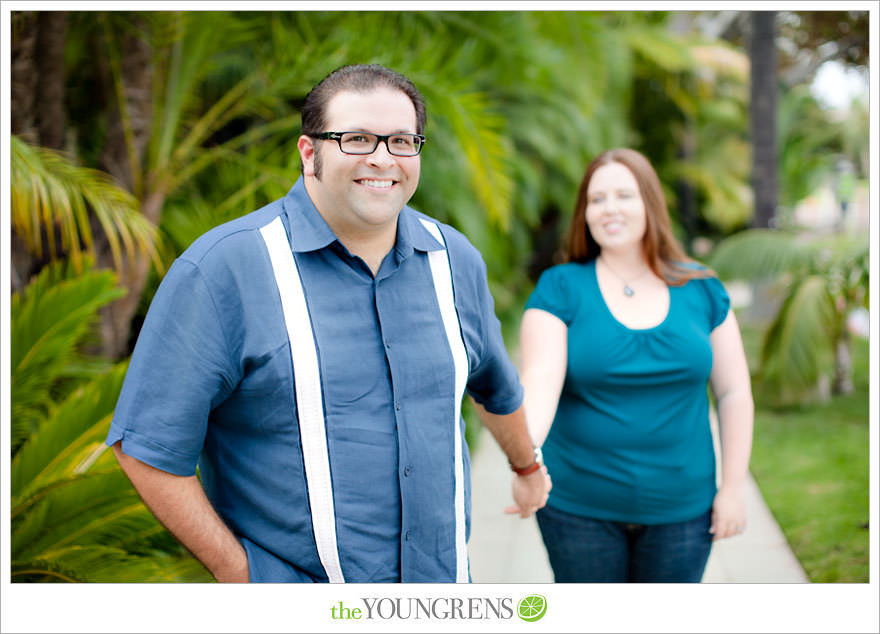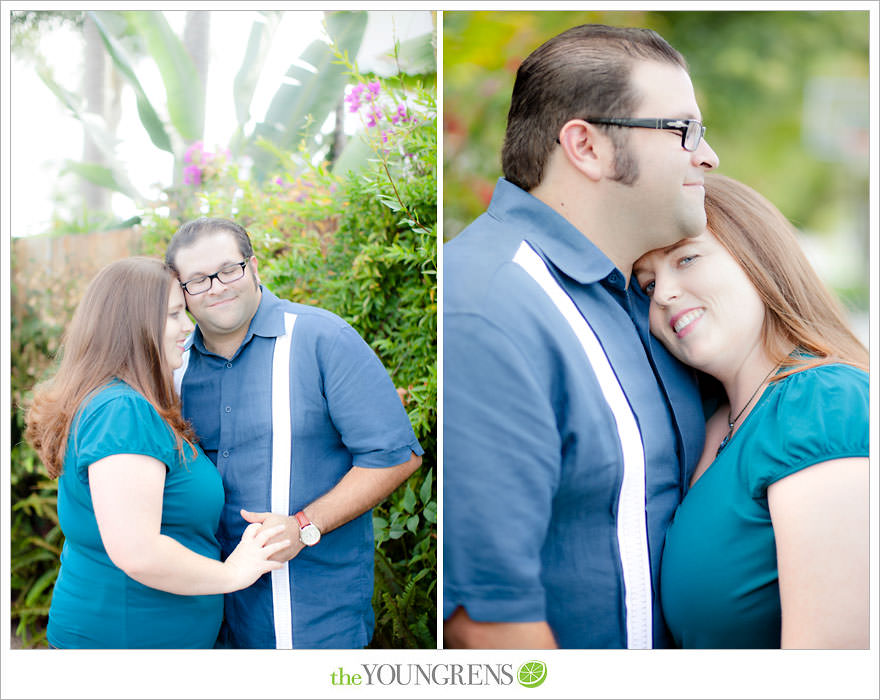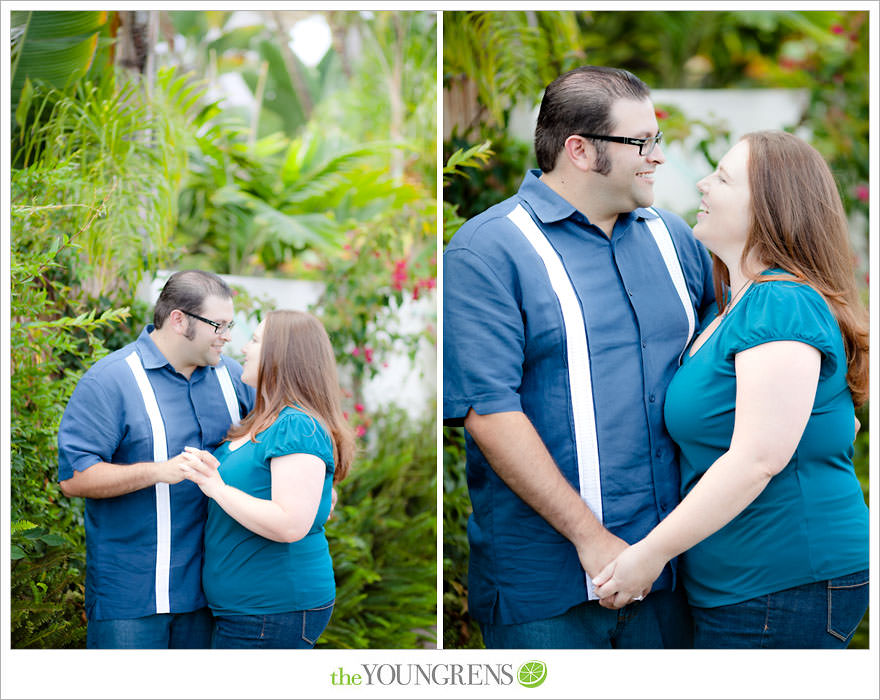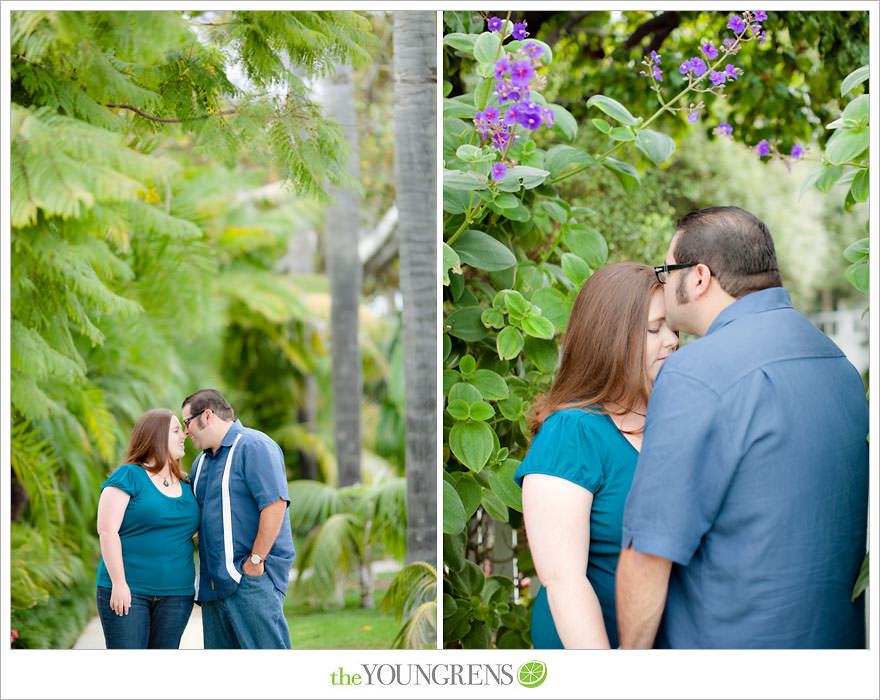 Michael can make Jennifer laugh at any moment! Perfect…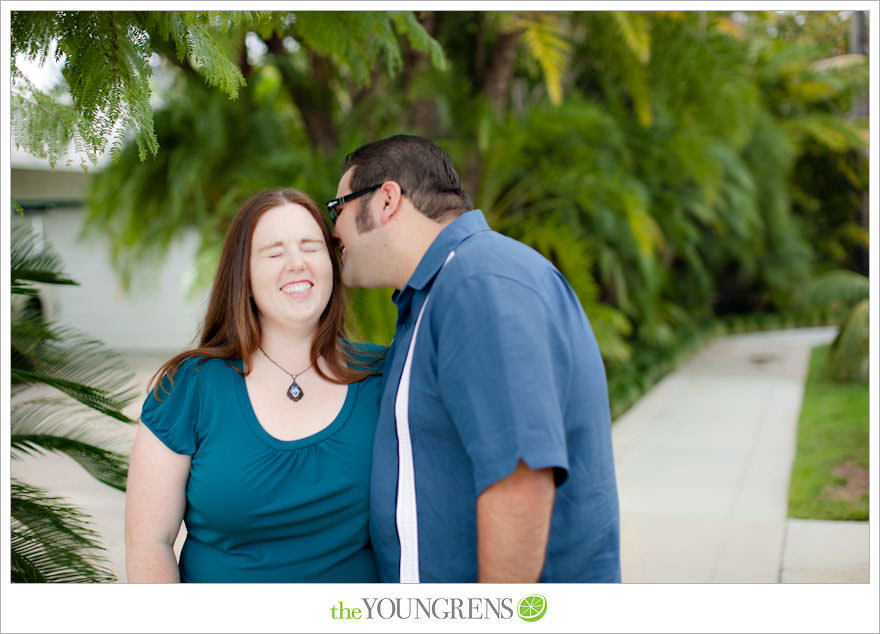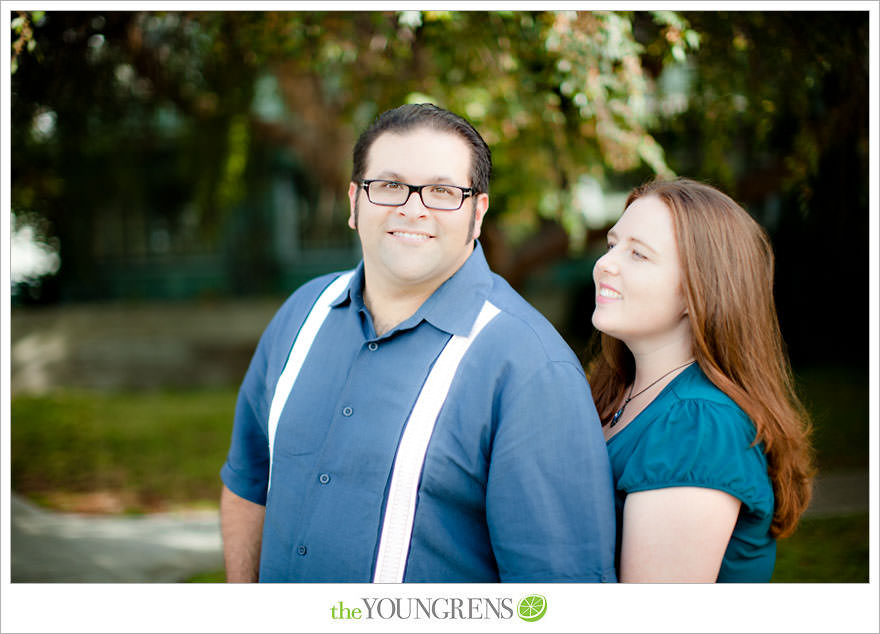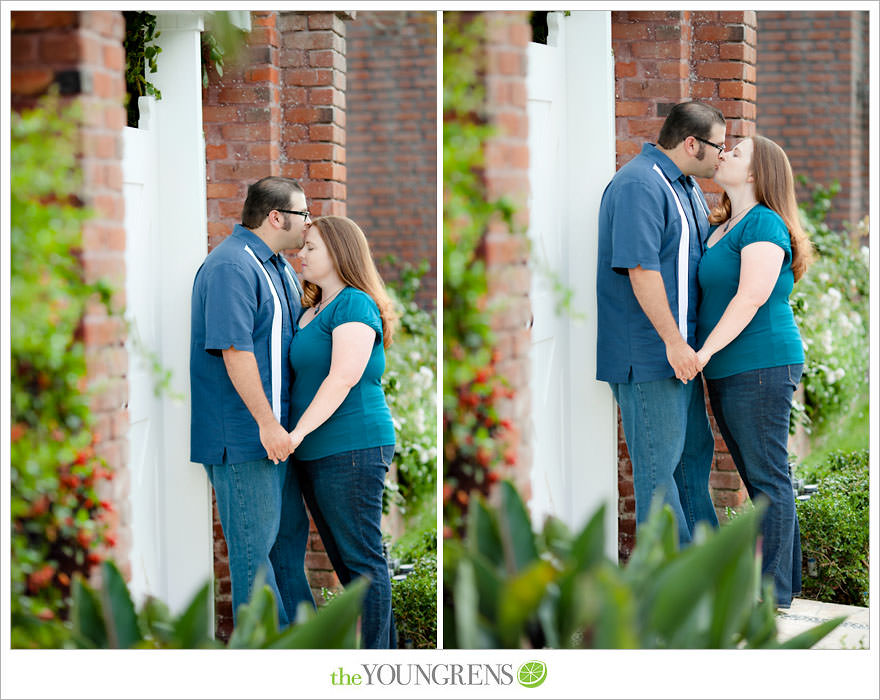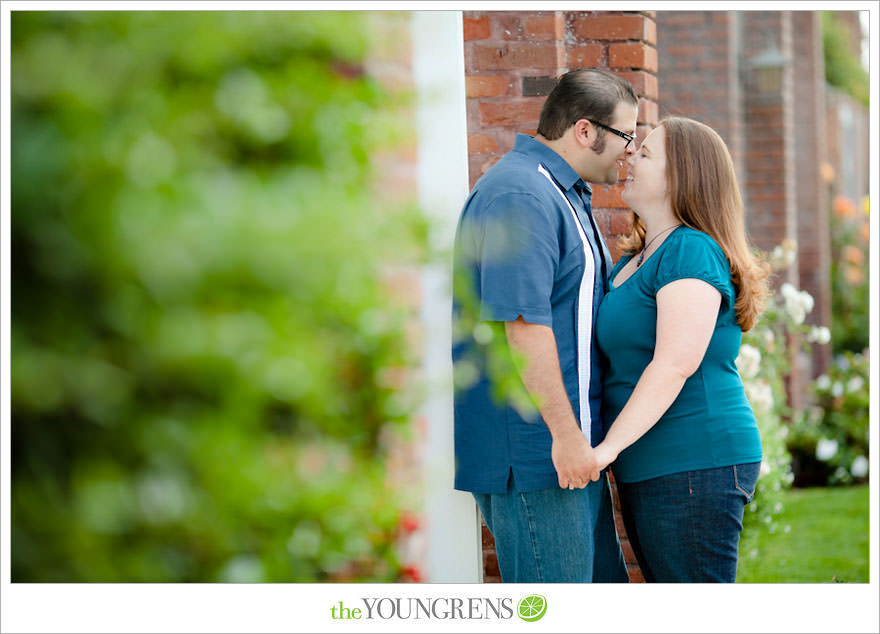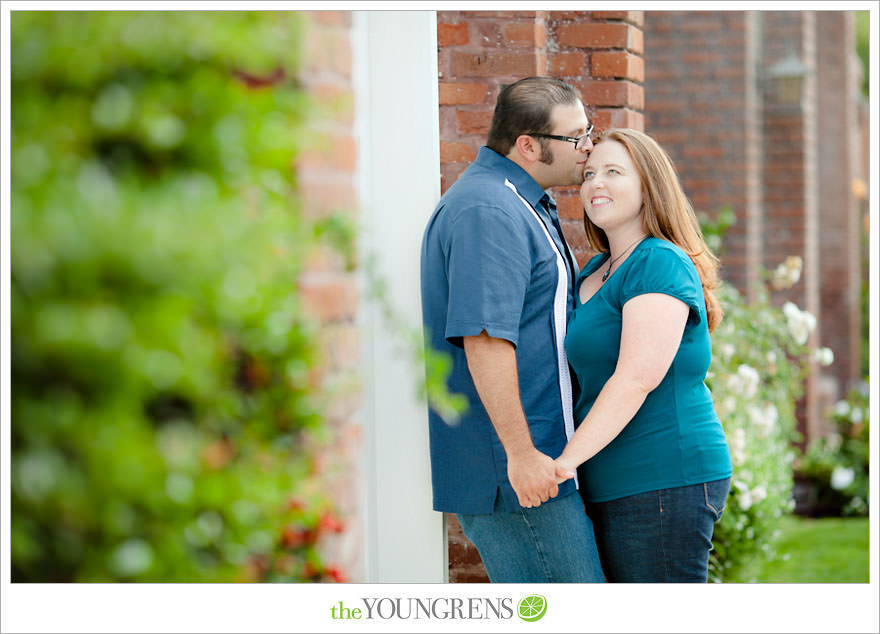 After wandering the streets of Coronado, we did a quick change and headed down to the beach where the sky was filled with enormous rolling clouds – which is so rare for the coast in San Diego. But even the ginormous clouds still couldn't come close to the awesome-sauce of Michael and Jennifer. I was totally loving Michael's fedora and Jennifer's sweet polka dot dress. What a PERFECT outfit!!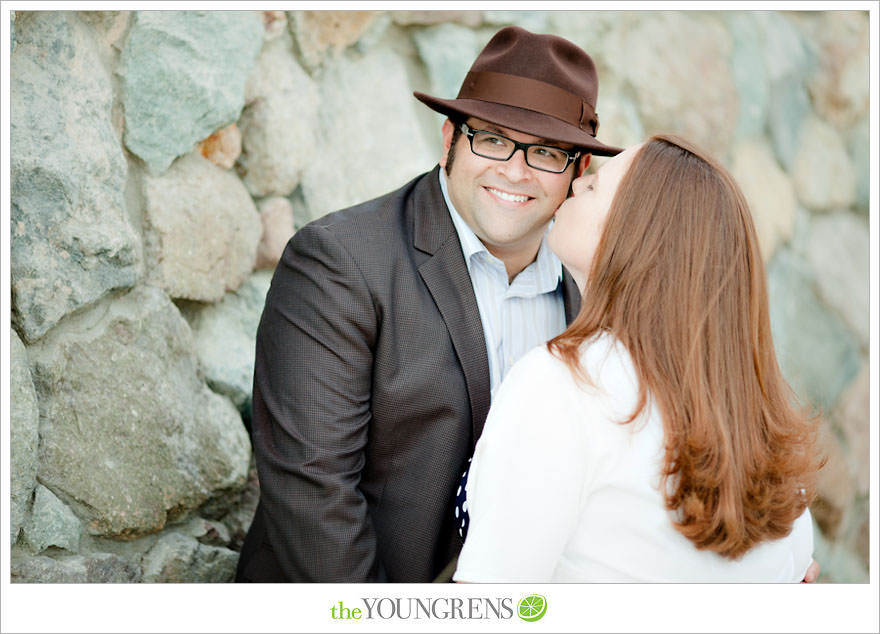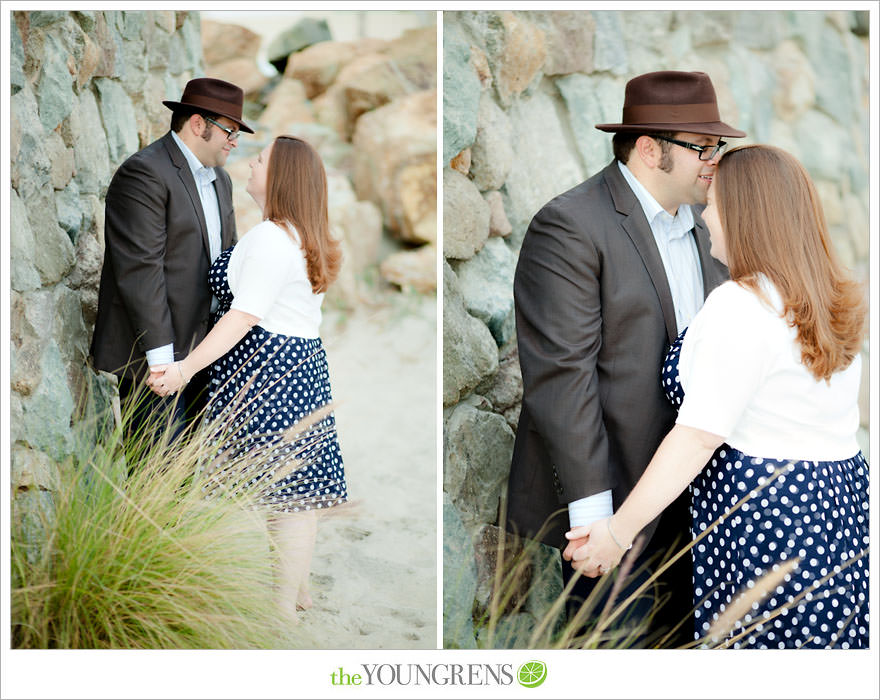 I have a fetish for beach grass… *love*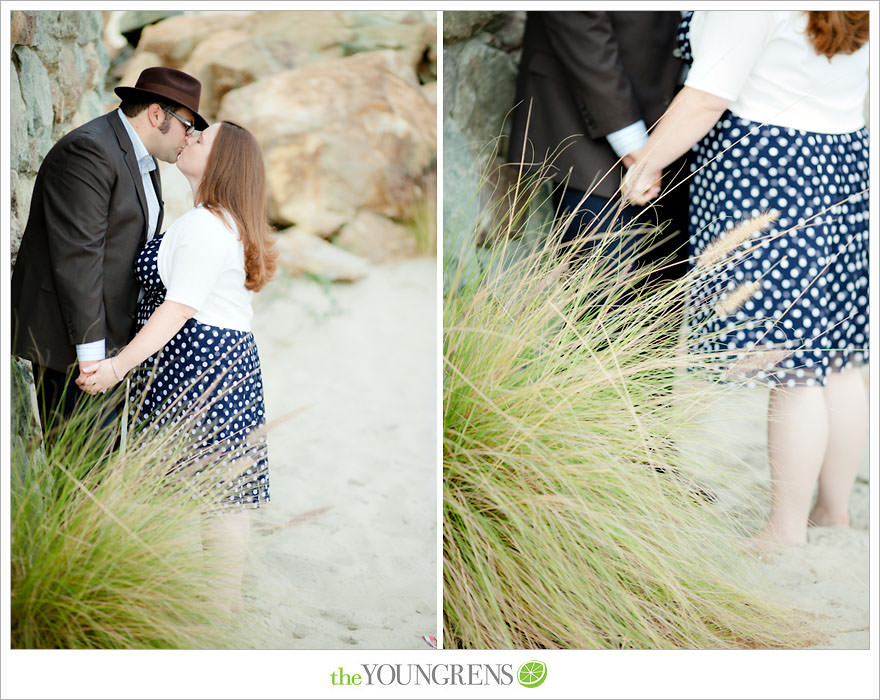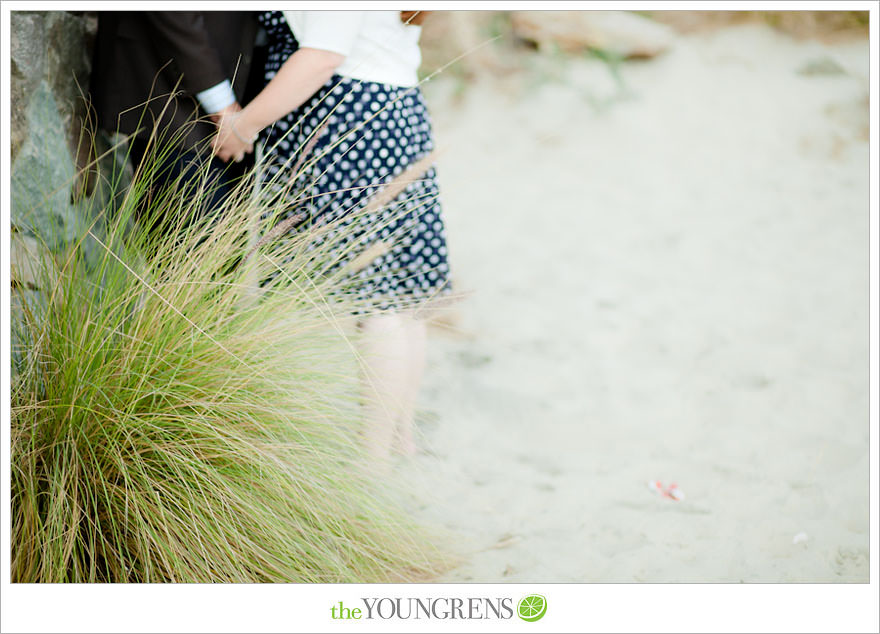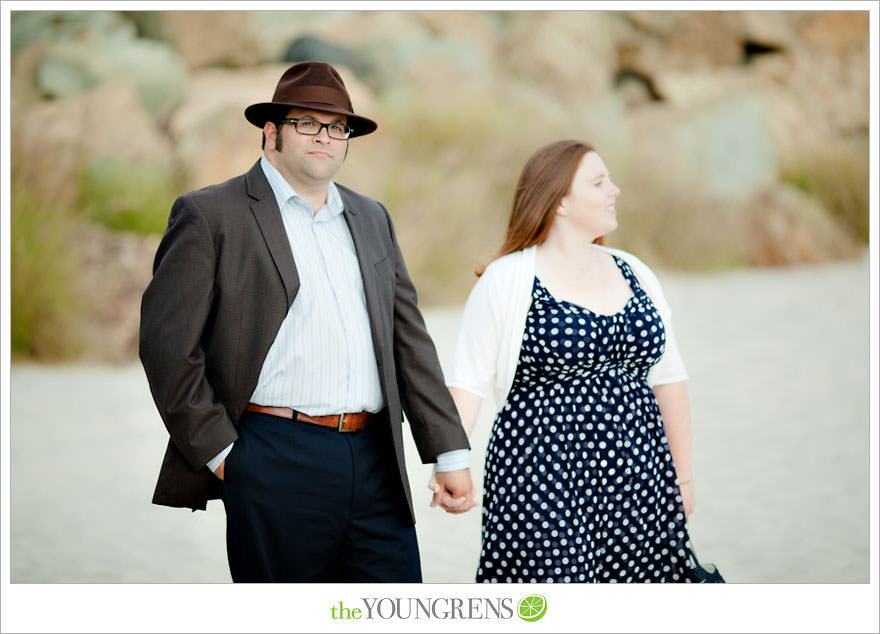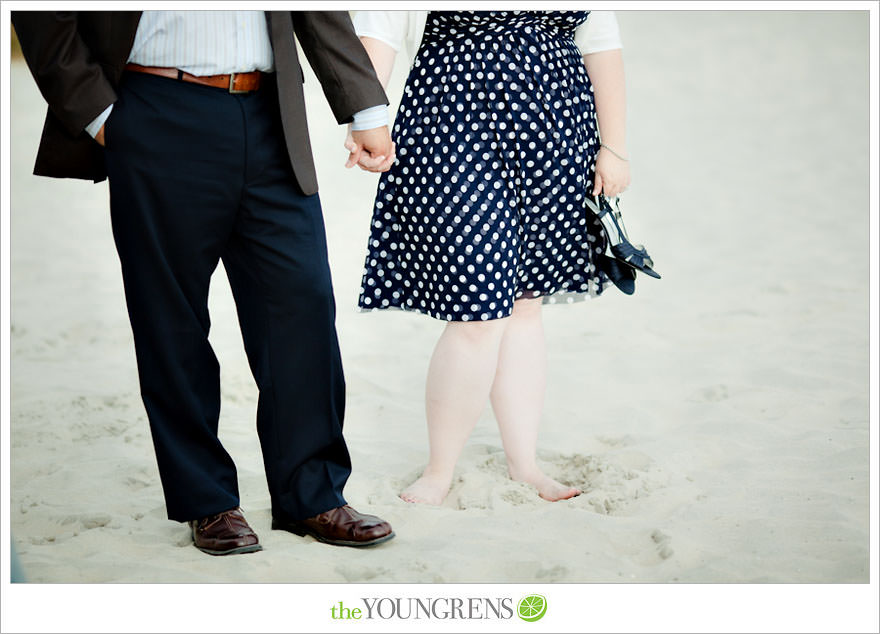 We've got the rest of Michael and Jennifer's Coronado engagement session coming to the bloggy-blog tomorrow with plenty more of this GORGEOUS afternoon at the beach. We'll see you right back here in the morning!
Hugs,
Erin