I am so excited to share the second half of Michael and Jennifer's beach engagement session in Coronado. It couldn't have been a more perfect day to shoot at the beach – rolling clouds, soft sunshine, calm waves and the perfect couple with an outfit that makes me swoon. You've heard me say it already, but Michael and Jennifer are so perfect for each other and their sweet love totally tugs at my heartstrings. I'm so excited for their wedding in April!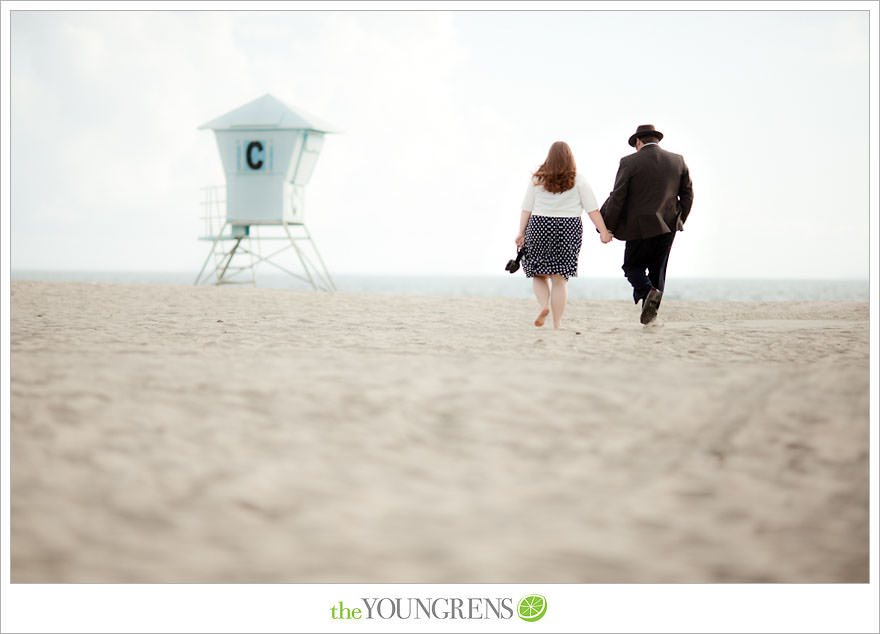 Totally my favorite from the session – LOVE!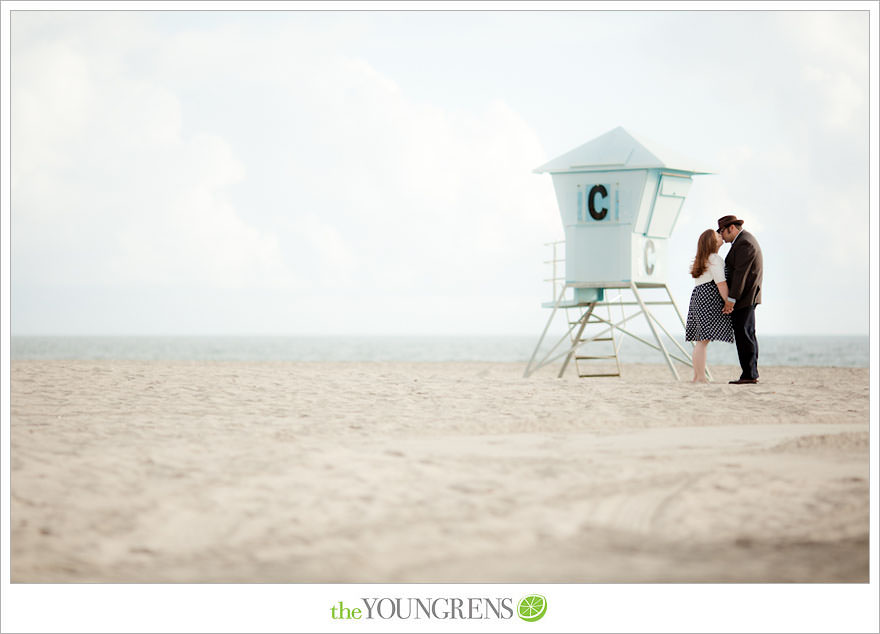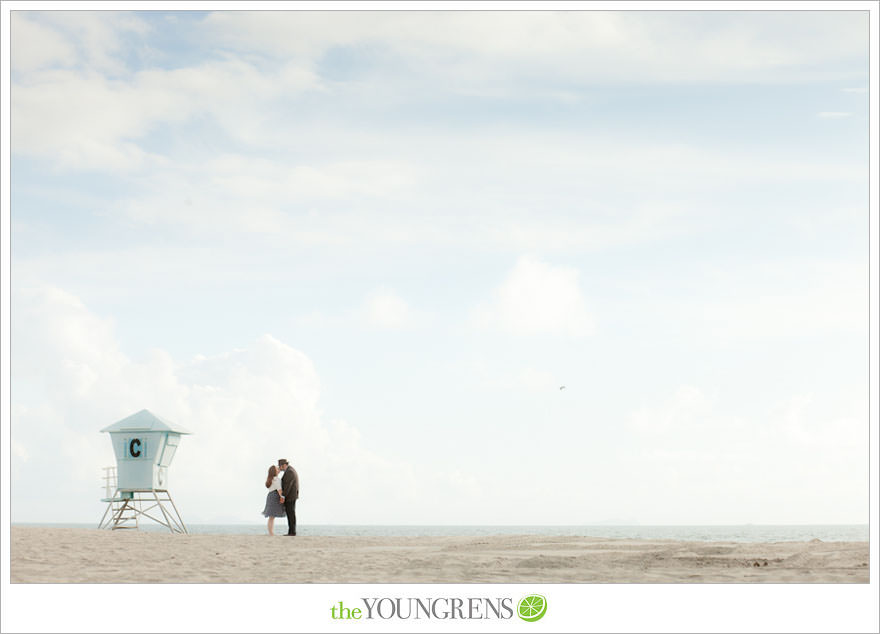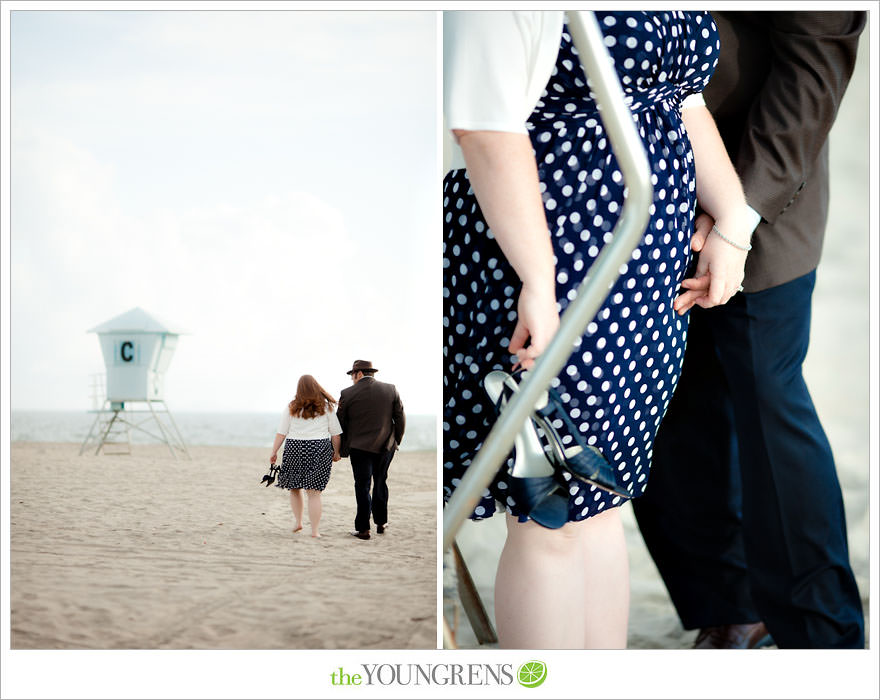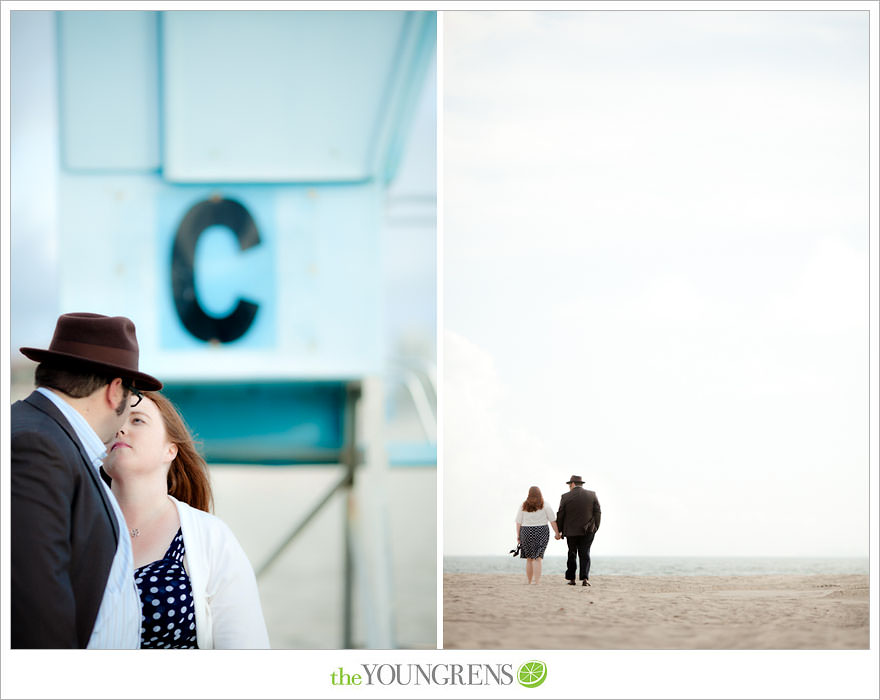 Such sweet smiles!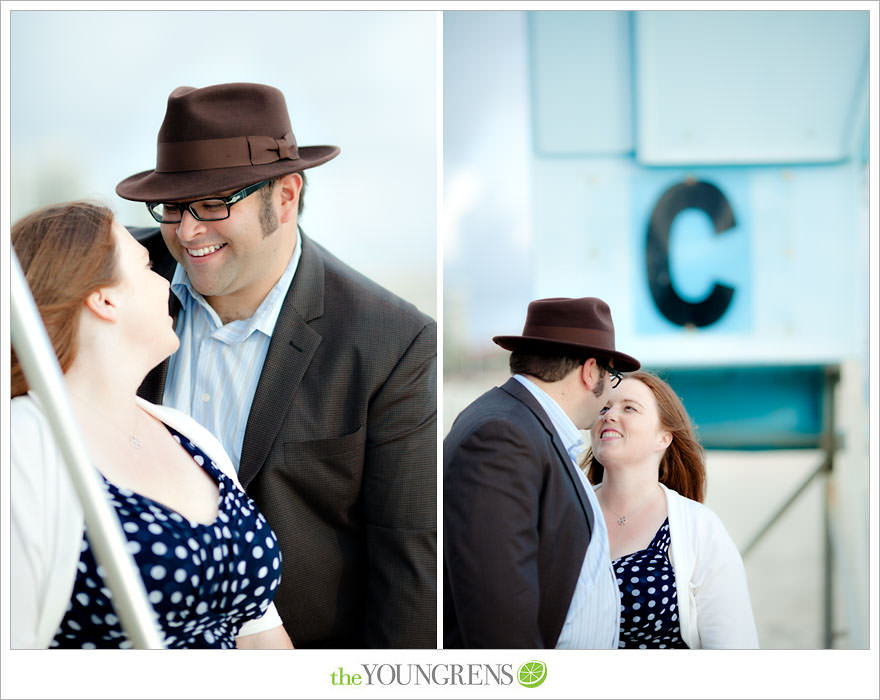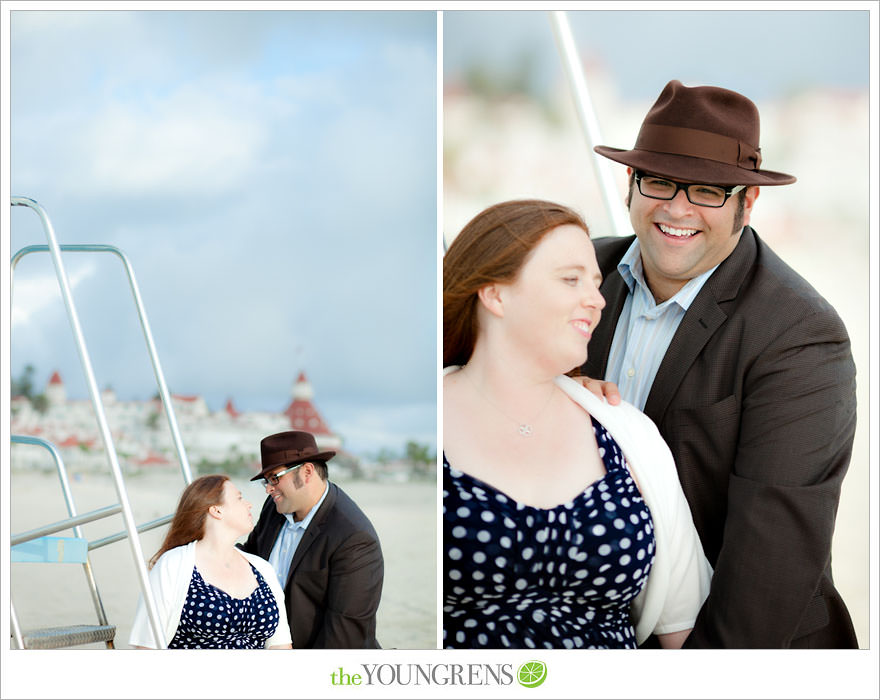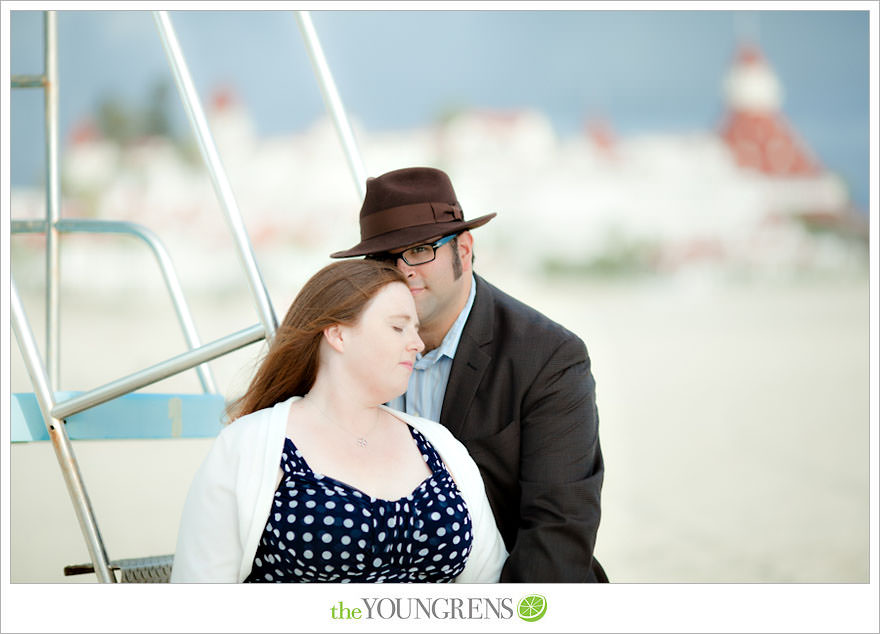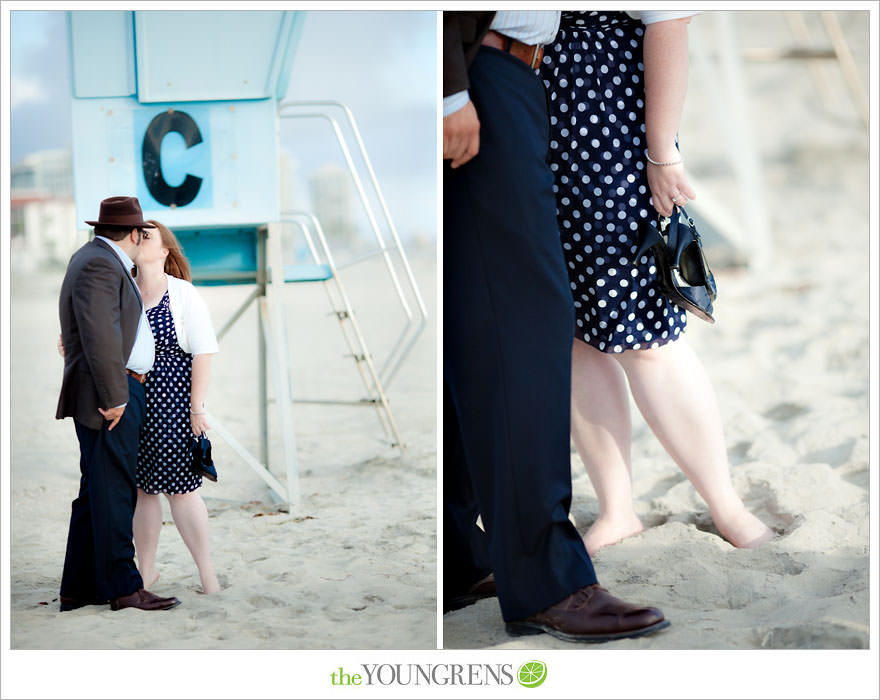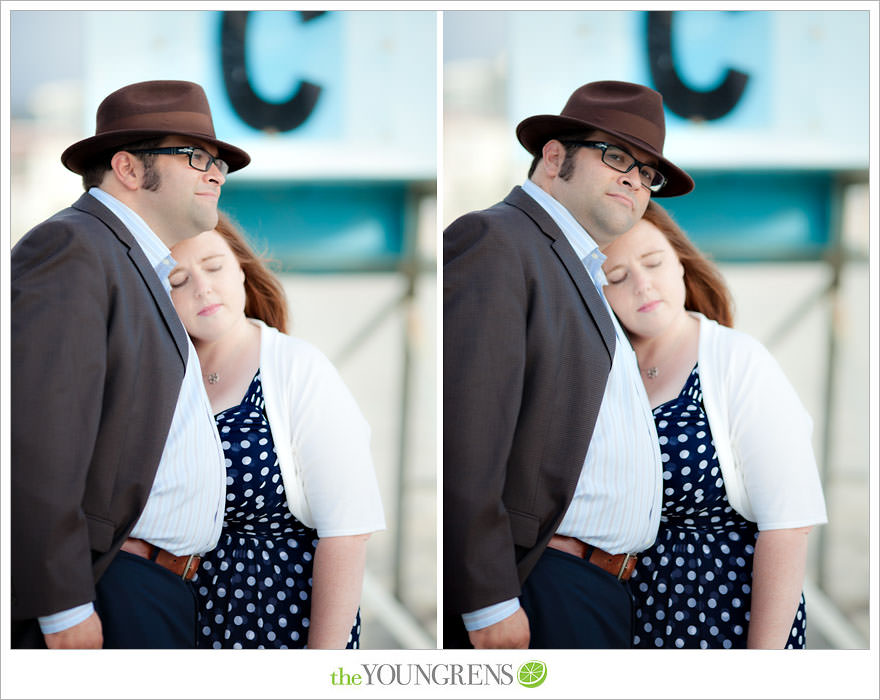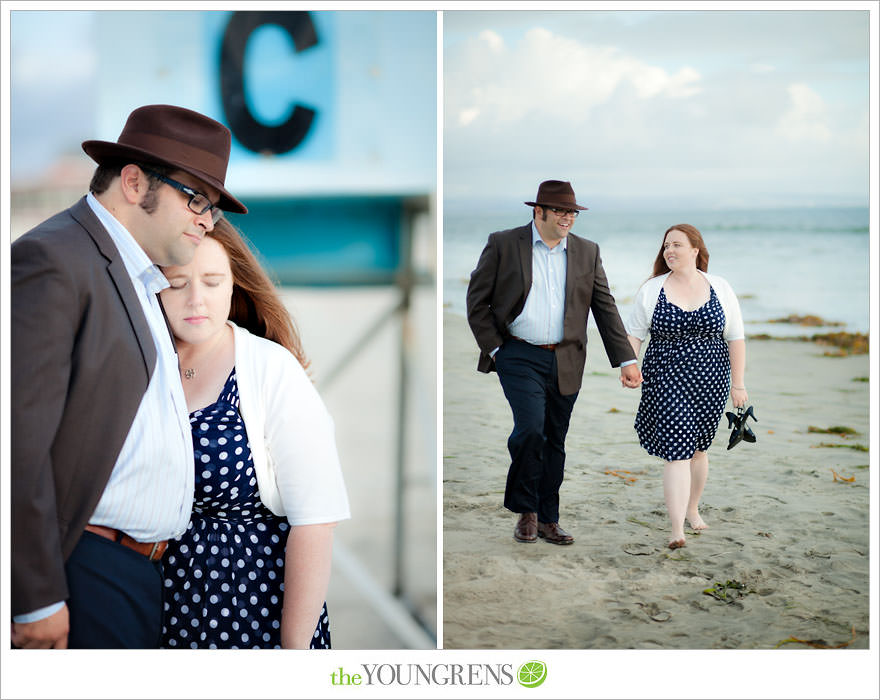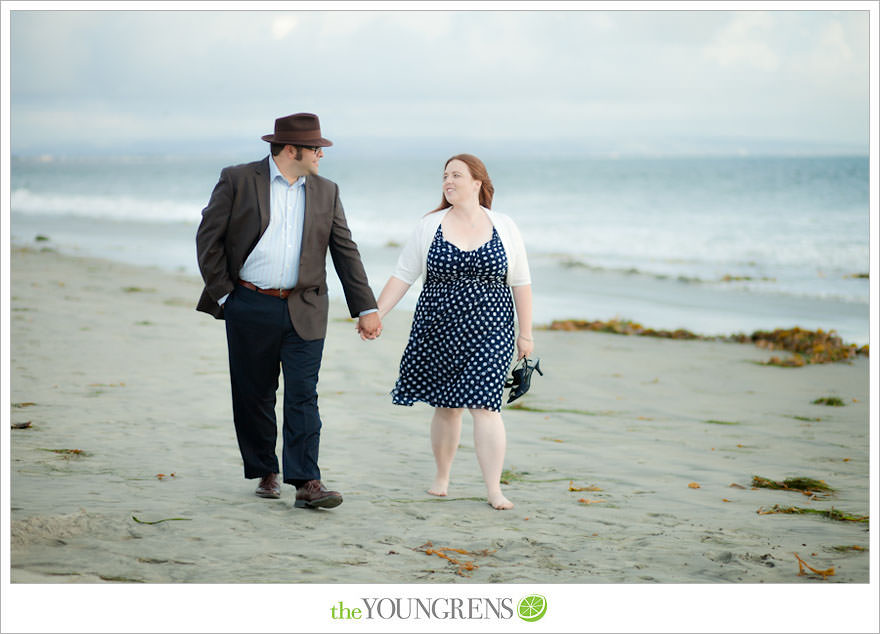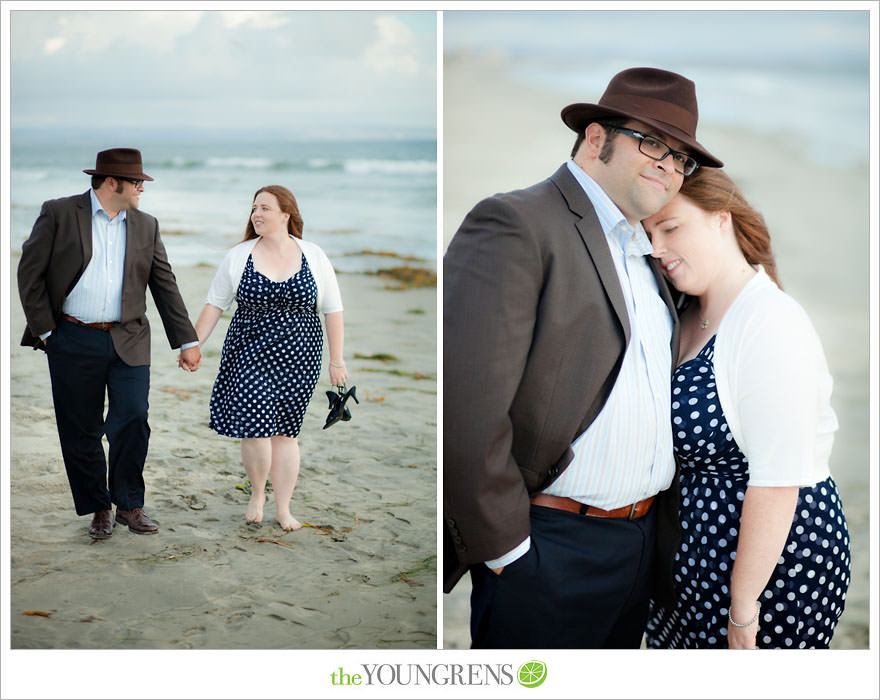 Awwww… so stinkin' cute!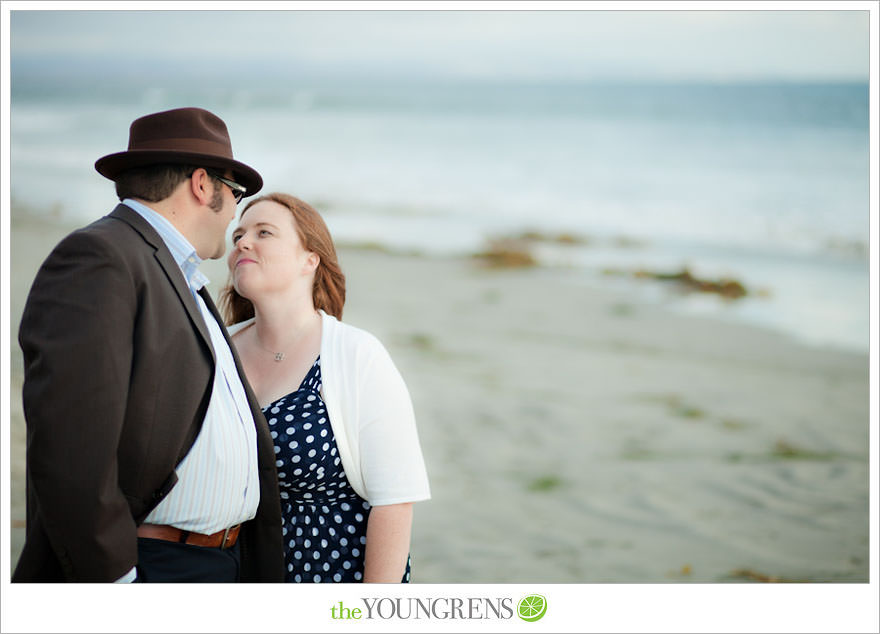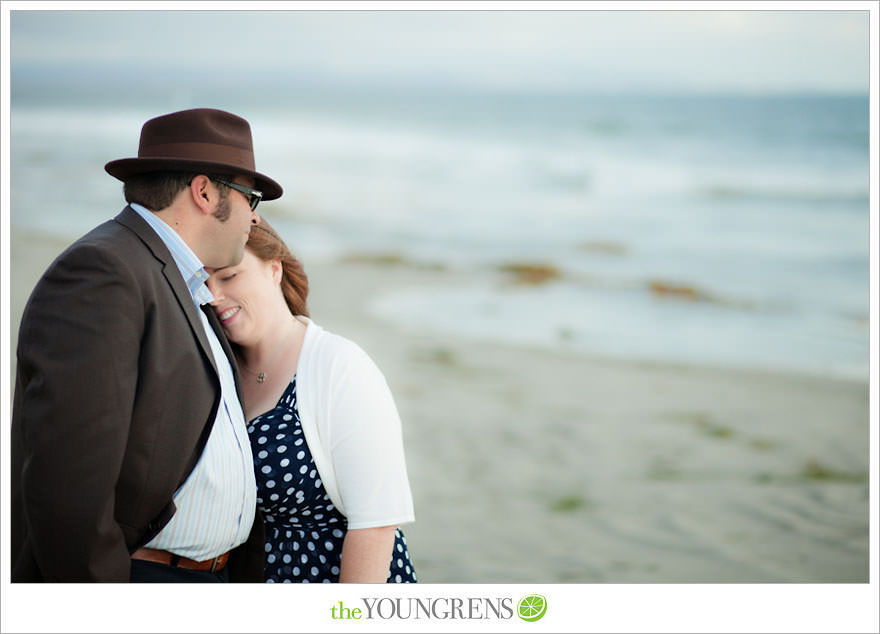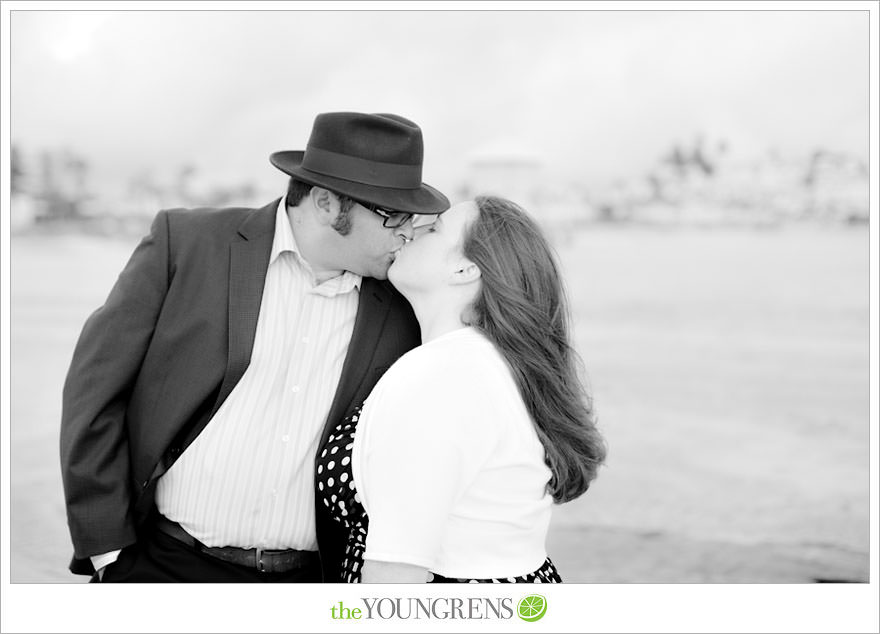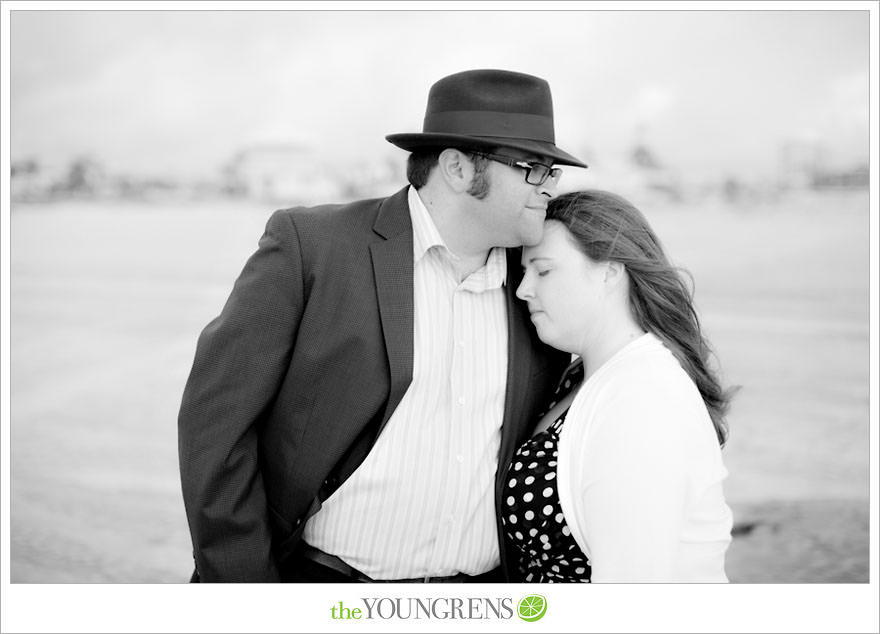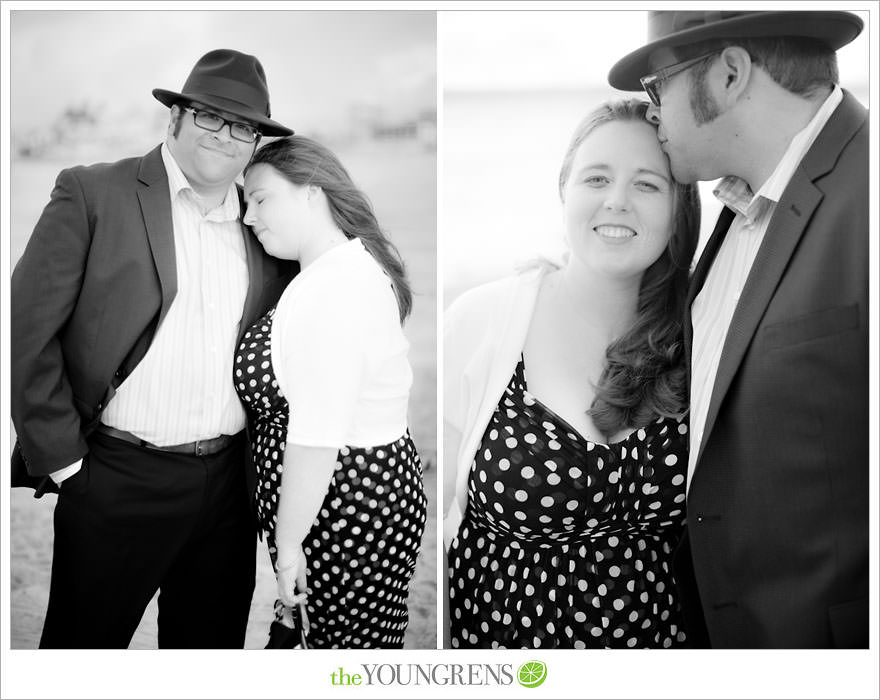 This last series is so romantic. I mean seriously – a soft sunset and a walk on the beach with the love of your life? Perfection.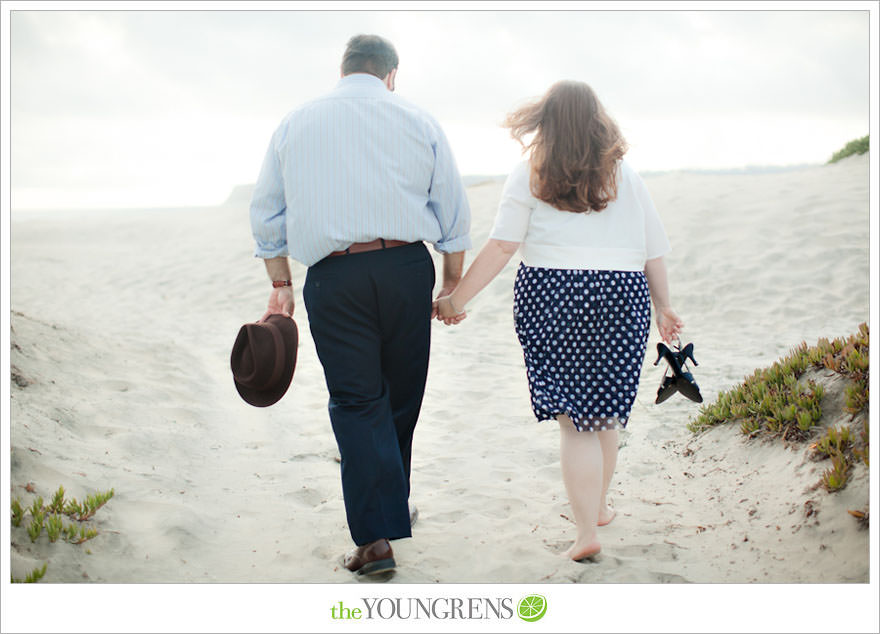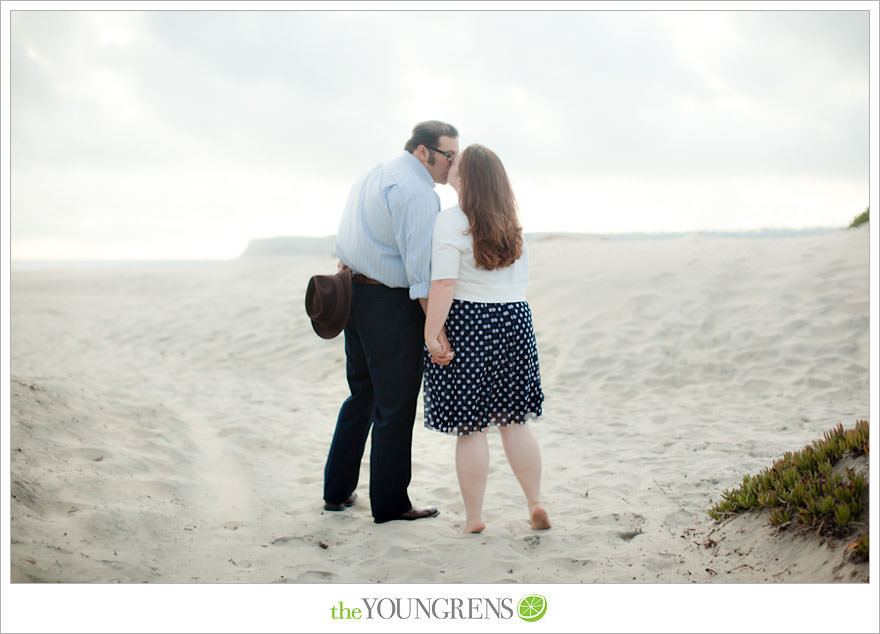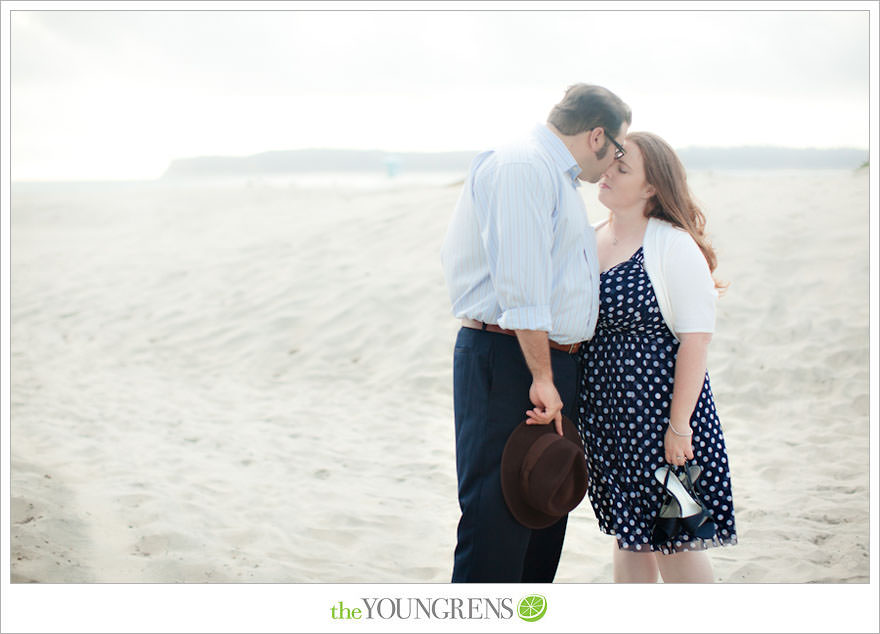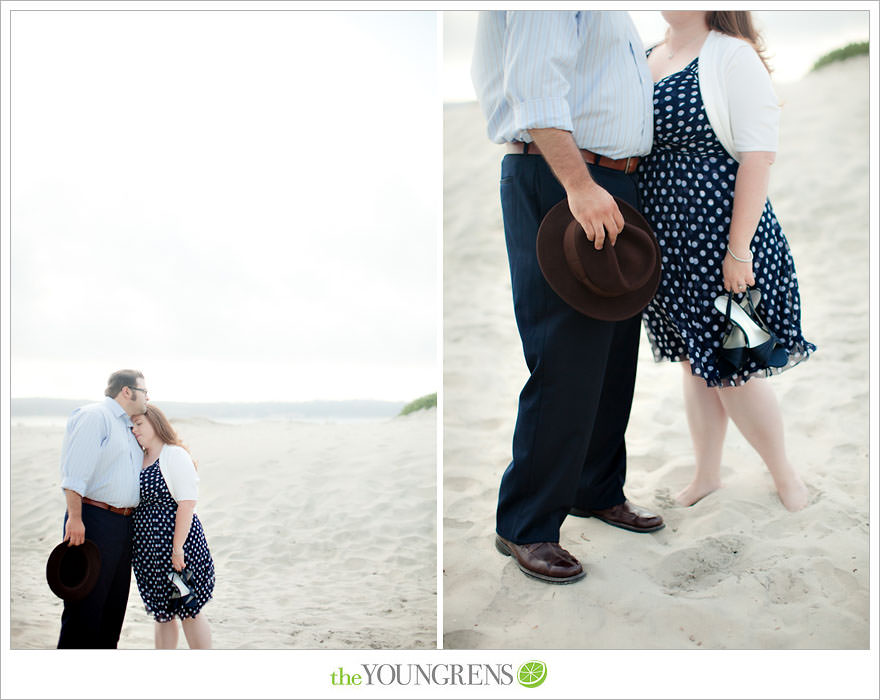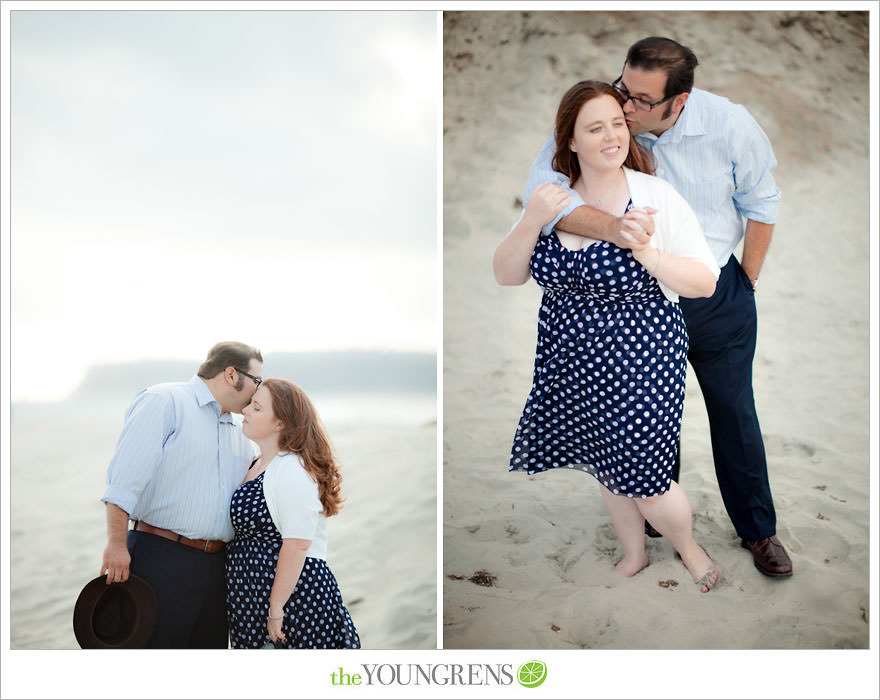 Ha! We were joking about how we just had to do the "kiss behind the hat" photo. But it's so cute, we couldn't resist!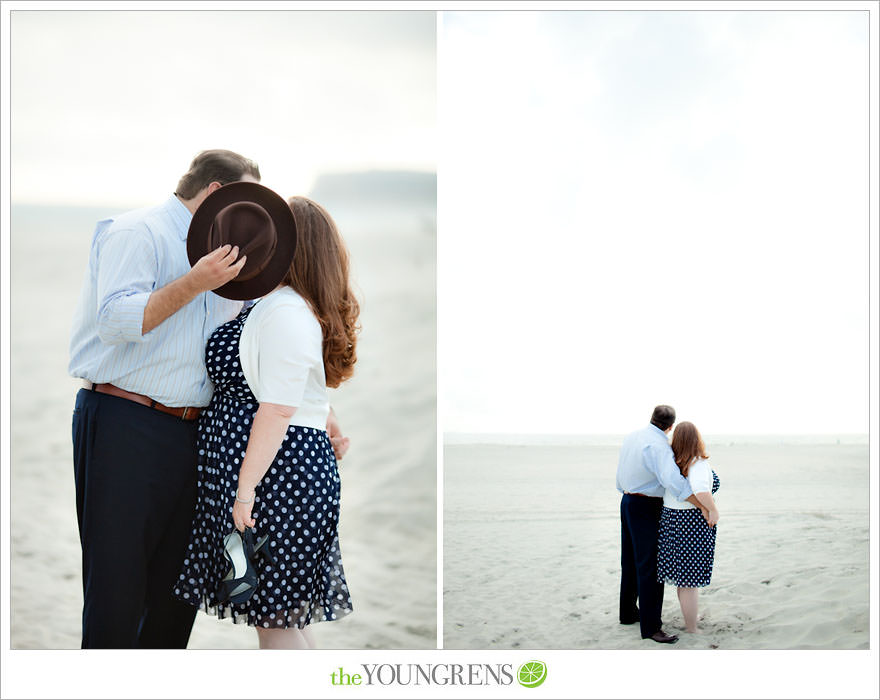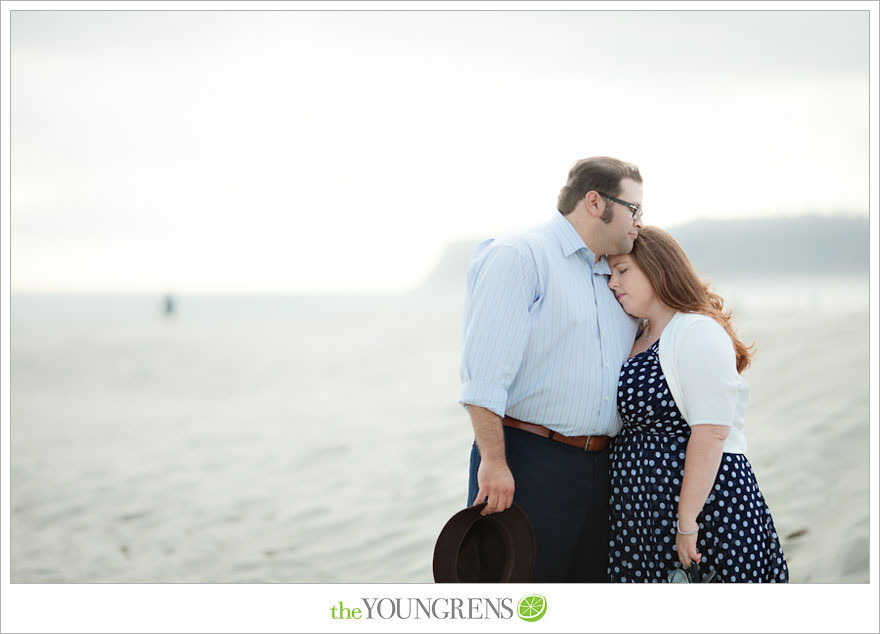 Michael is really into watches, so we had to capture one of his favorites.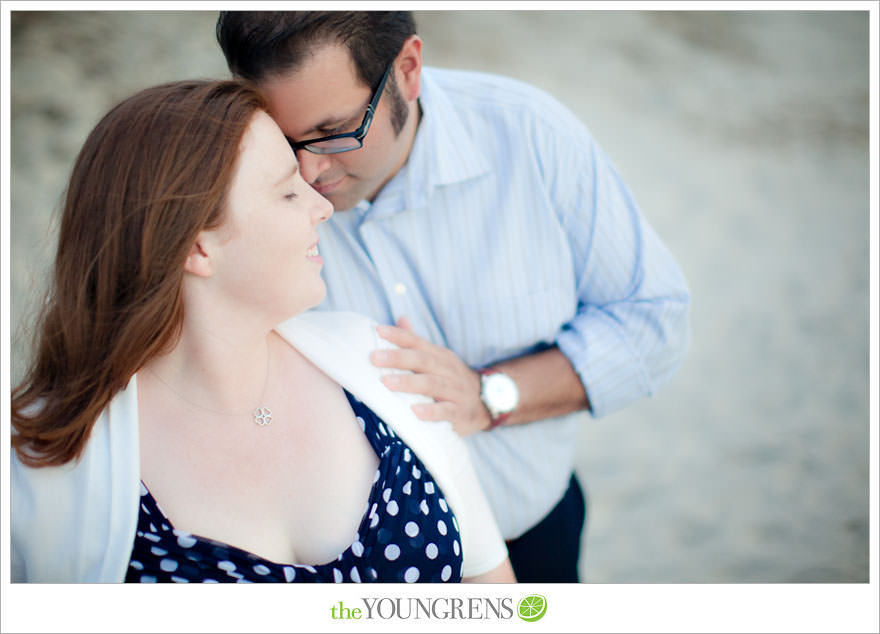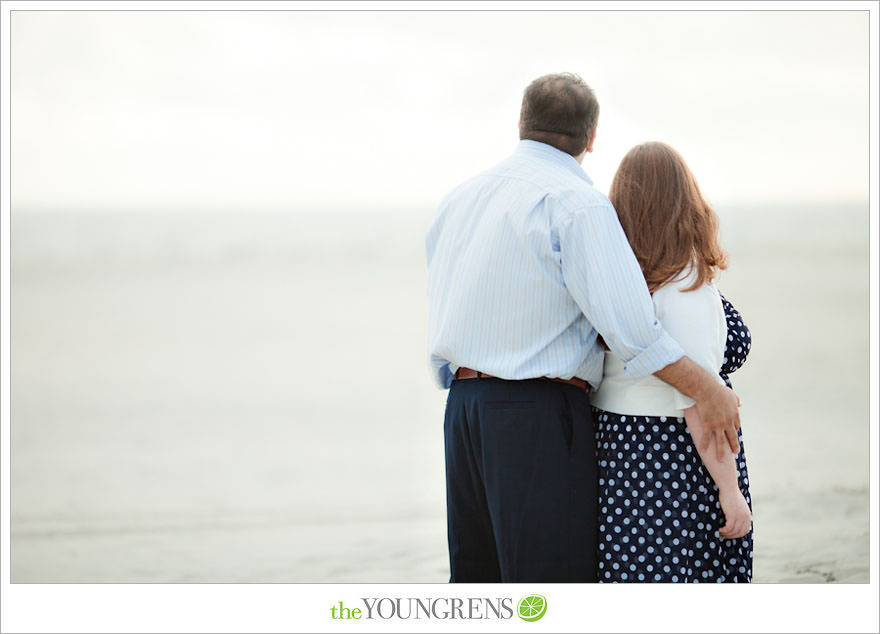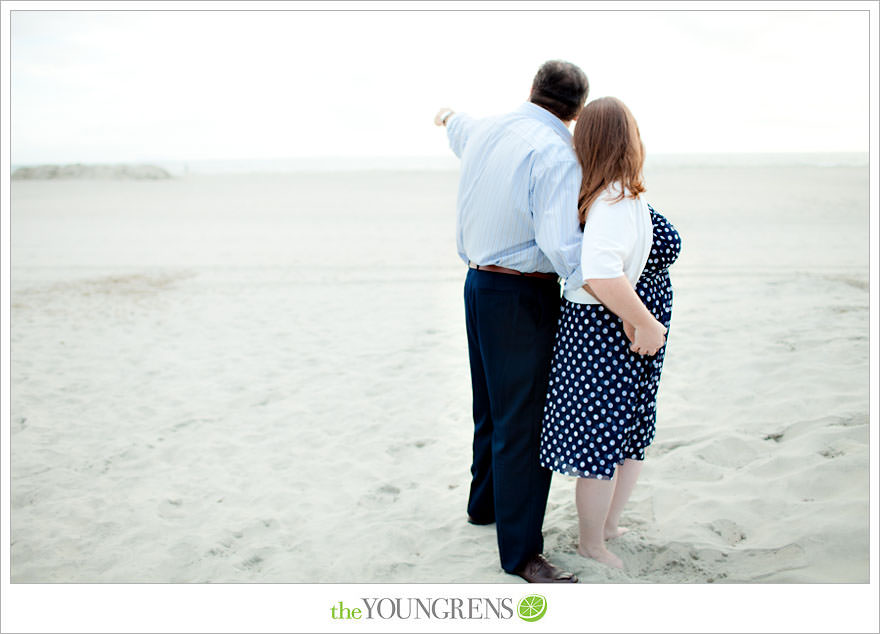 Michael and Jennifer: Thank you so much for being so sweet and awesome. Getting to know you guys has been such a thrill and we're going to have so much stinkin' fun on your wedding day. We're so excited to be a part of this journey with you – you guys are really something special and we love you like crazy!
Hugs,
Erin