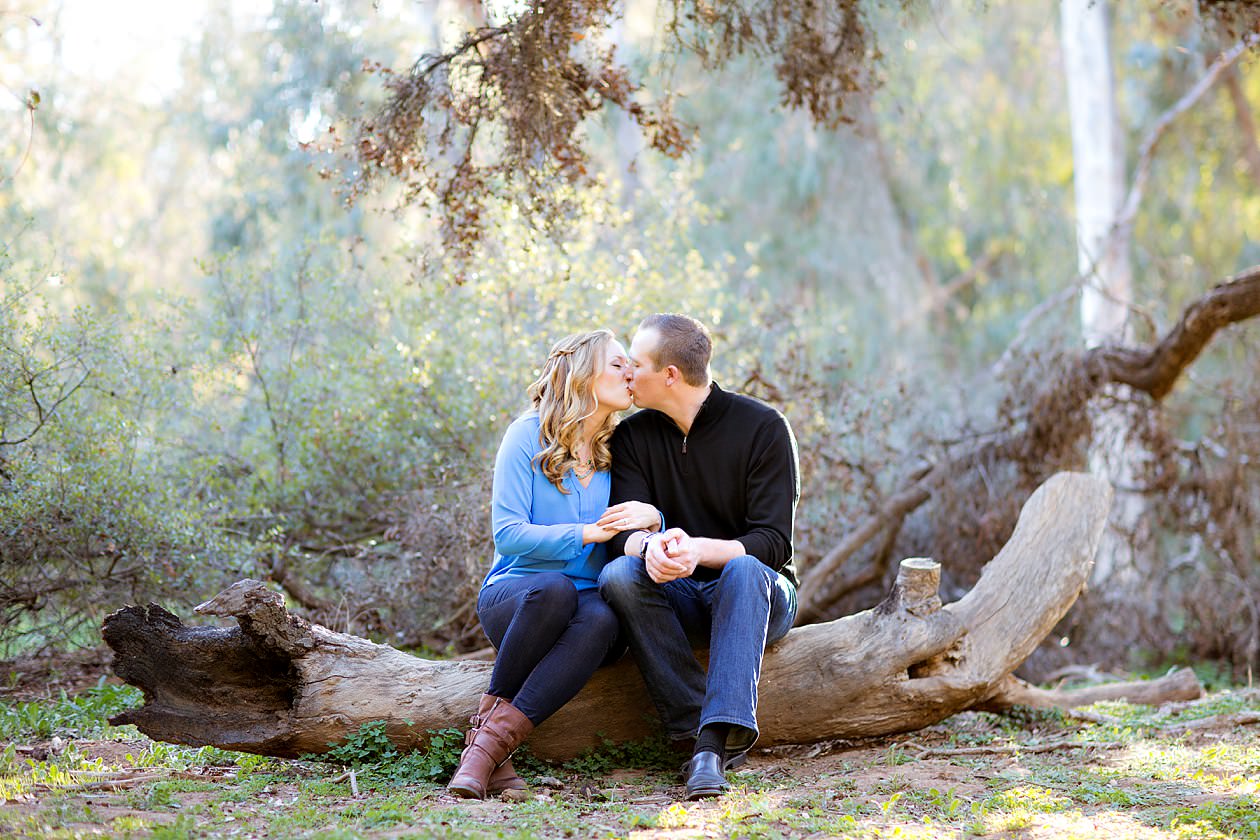 Del Dios Engagement, Part One |Ryan and Jen
Ryan and Jen like to awkwardly "close walk". It's the kind of walk when they have their arms around each other and their bodies are so close that they're awkwardly tripping over each other, but they refuse to pull apart because they like it that way. Jeff and I like to have our couples walk this way during our shoots because it's crazy cute, and when we asked them to do it for us, they said, "You mean the one we do all the time?" In fact, they walk this way so often that Jen calls out the foot that they're going to start with so their hips don't bump into each other – like a sweet blonde drill sergeant that's cuddled up in Ryan's arms. 
"Left foot. Ready – 1, 2, 3, left!"
But that's just the way they operate and from the very beginning they've been side by side just like this. Just after they started dating, she nursed him back to health after a terrible snowboarding accident, sitting by his side and showing up day after day, month after month. She finds safety in the strength of his arms, and he loves how she takes care of those around them. Always, their arms are wrapped around each other, Ryan looking ahead on the path and Jen calling out the rhythm of the pace. They walk so closely together that even when they trip up and bump and stumble, they will never pull apart. Why?
Because they like it that way.
Couples like Jen and Ryan strengthen our belief in love even more deeply, because you can tell that they are all about each other. We met up with them on Valentine's Day at Del Dios Community Park, and when we told them that the only thing they needed to do was be into each other, they totally ate it up! I am loving these images – the peaceful background, the beautiful faces, and the sweet connection. It couldn't be any more perfect!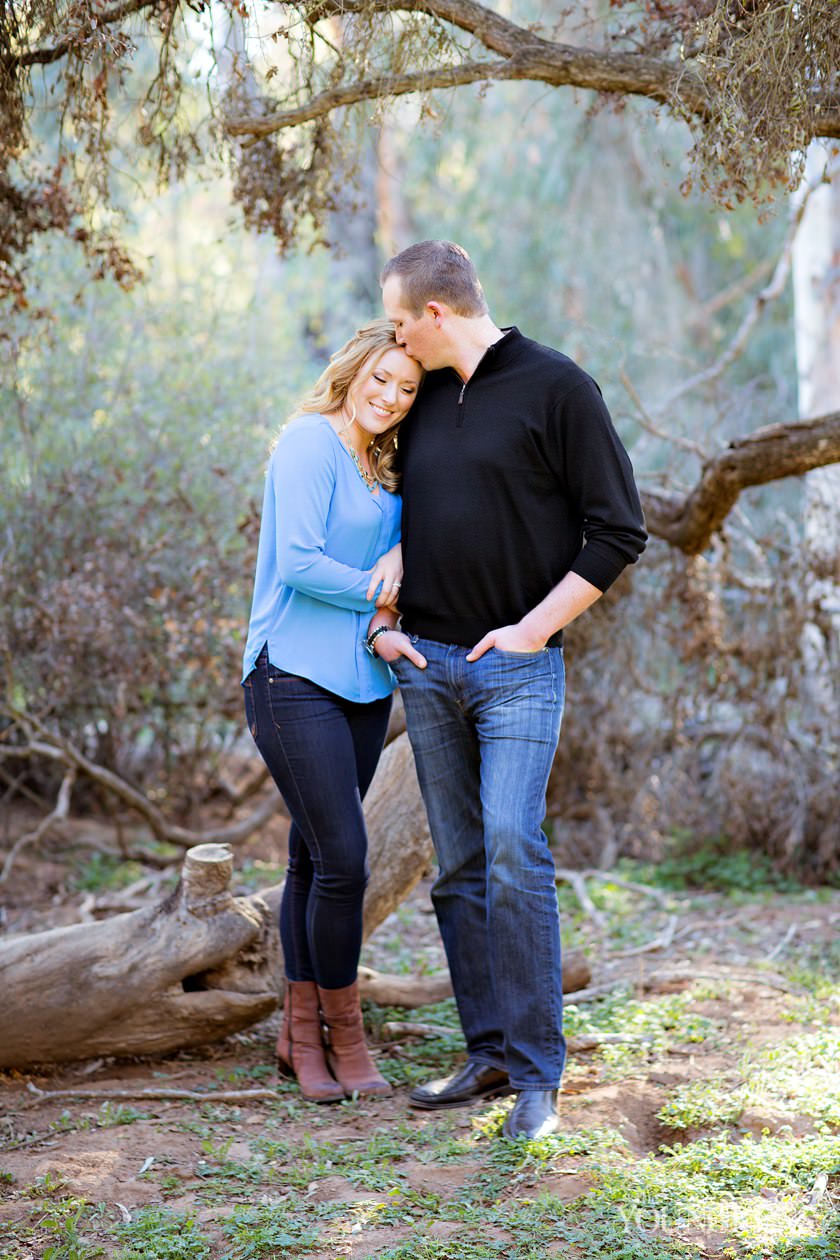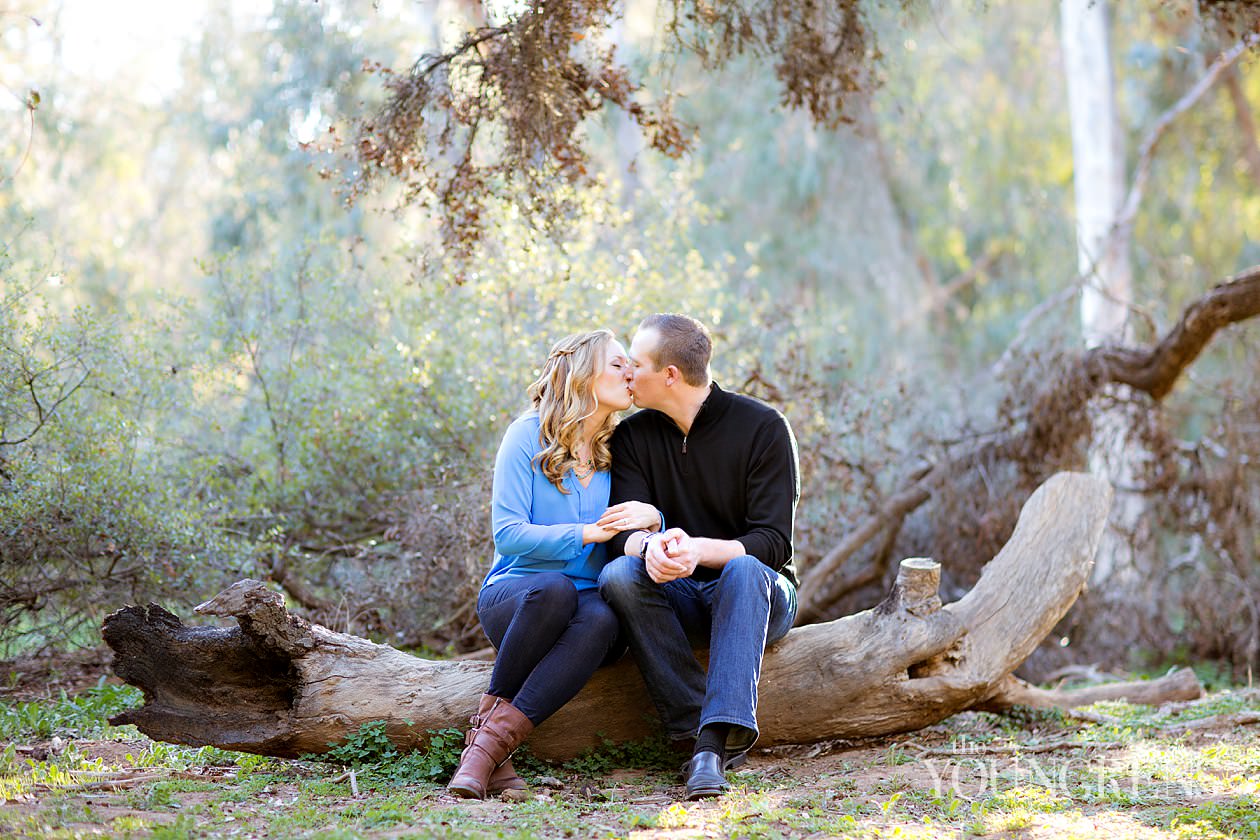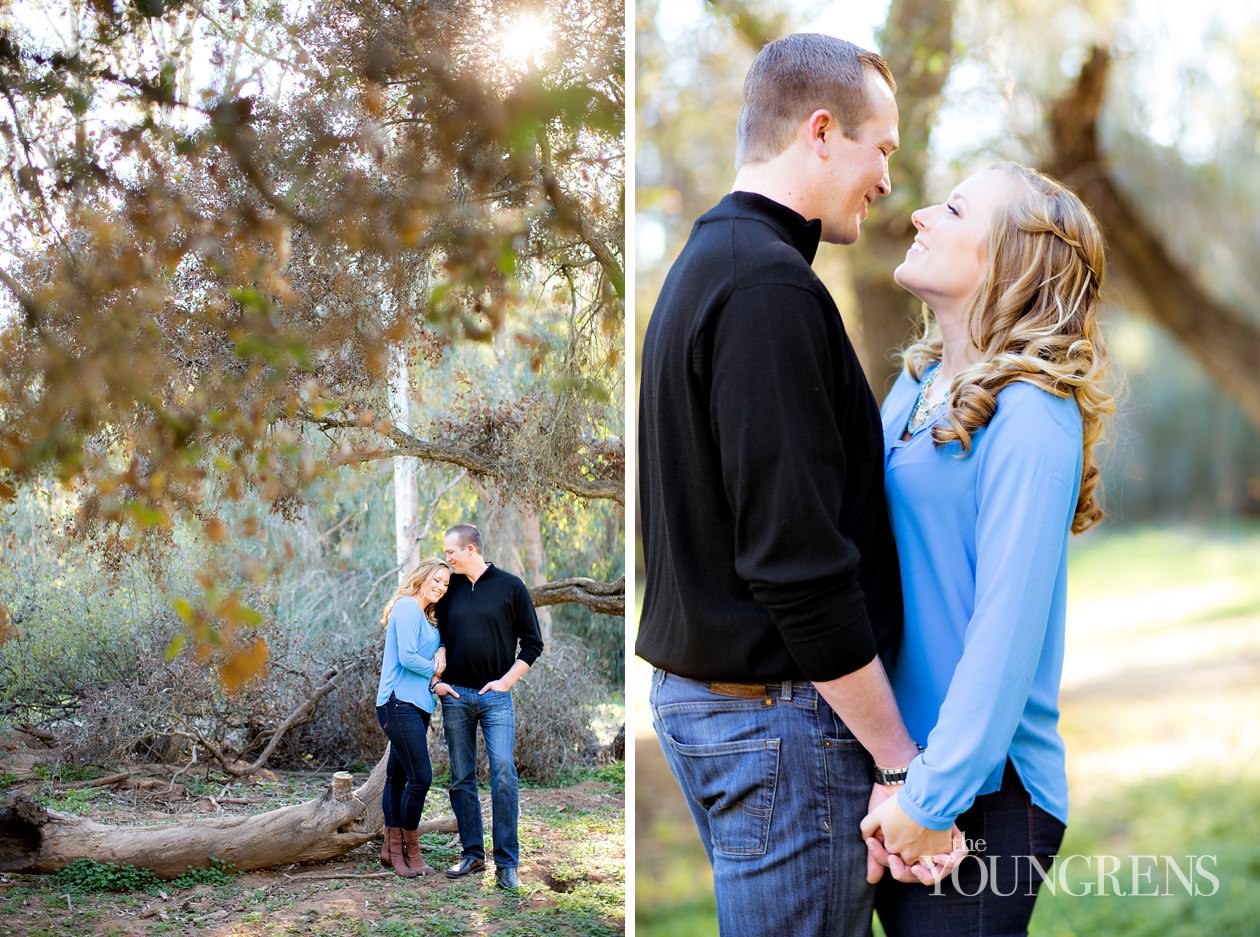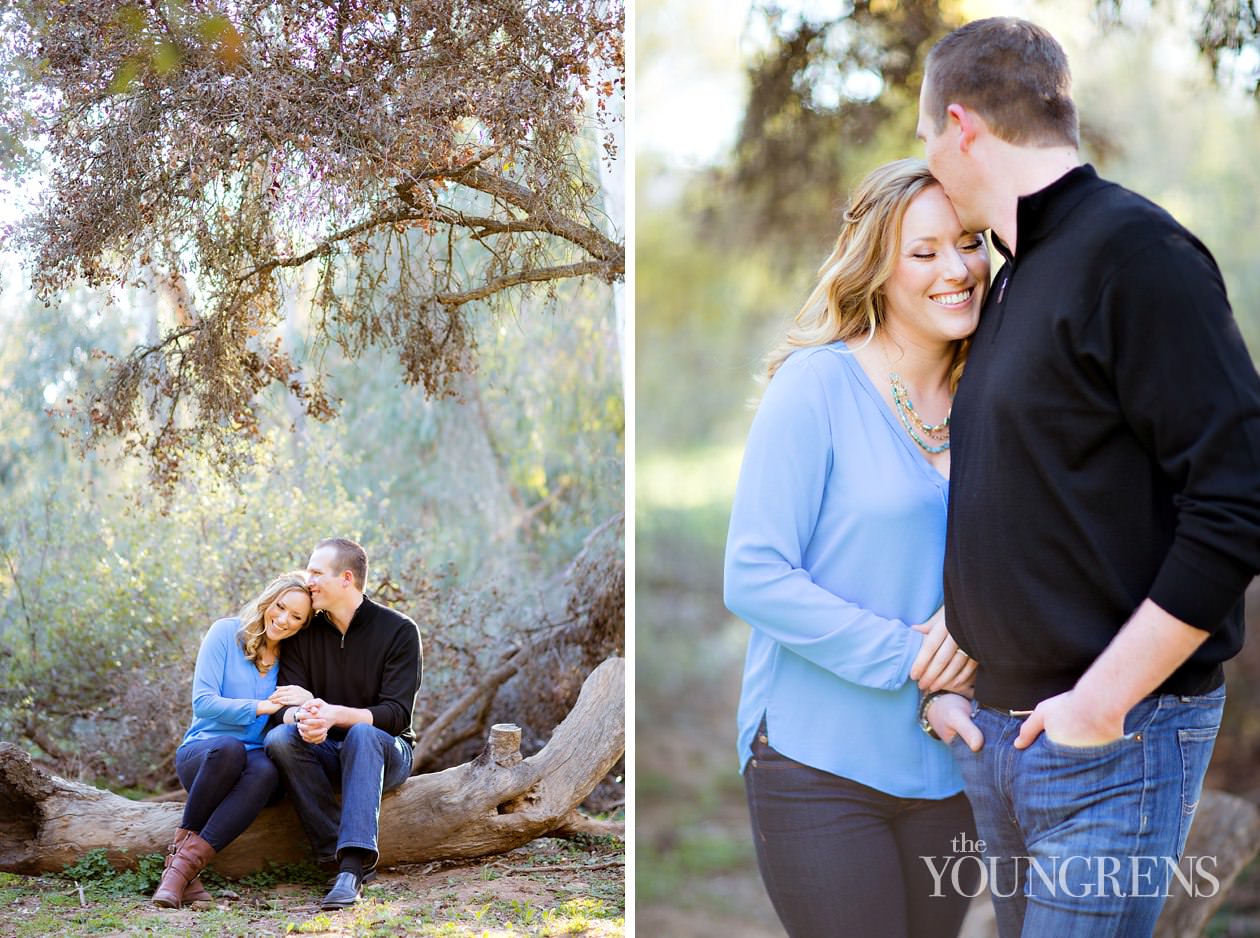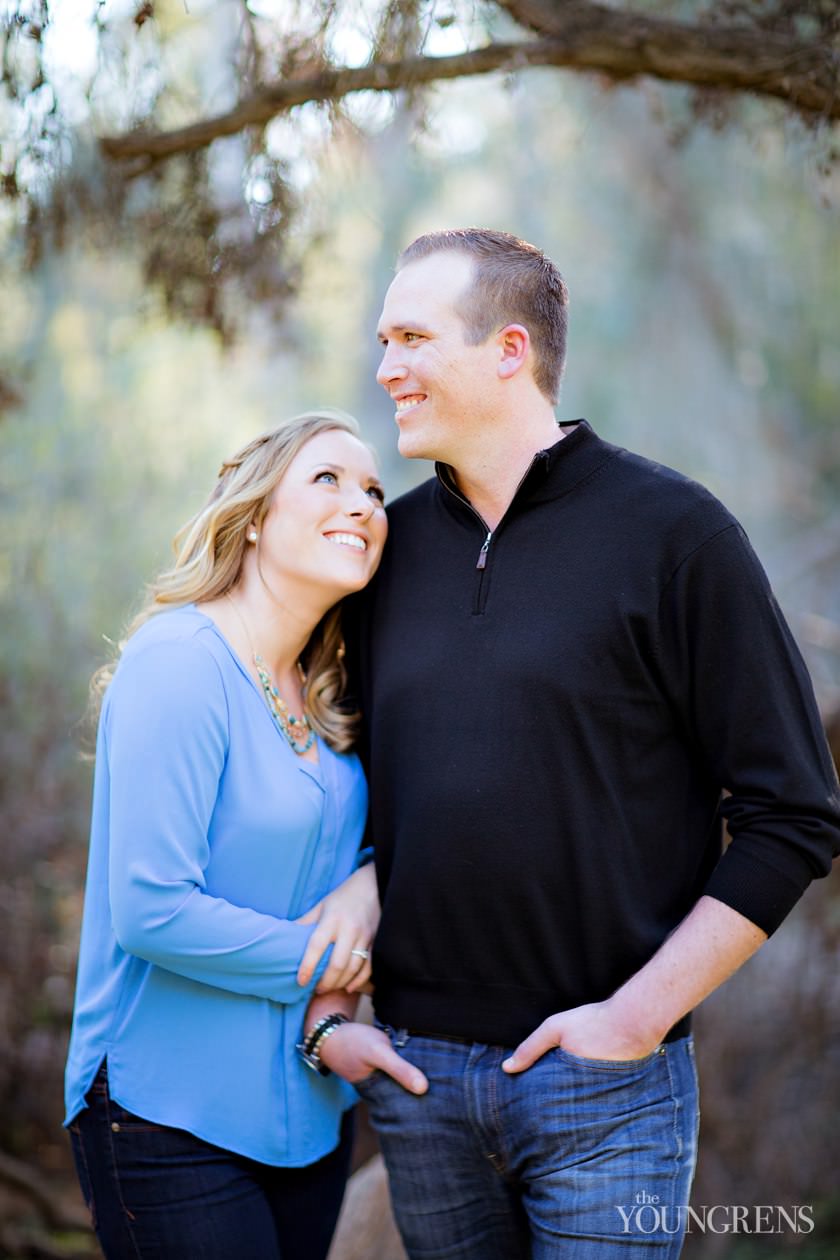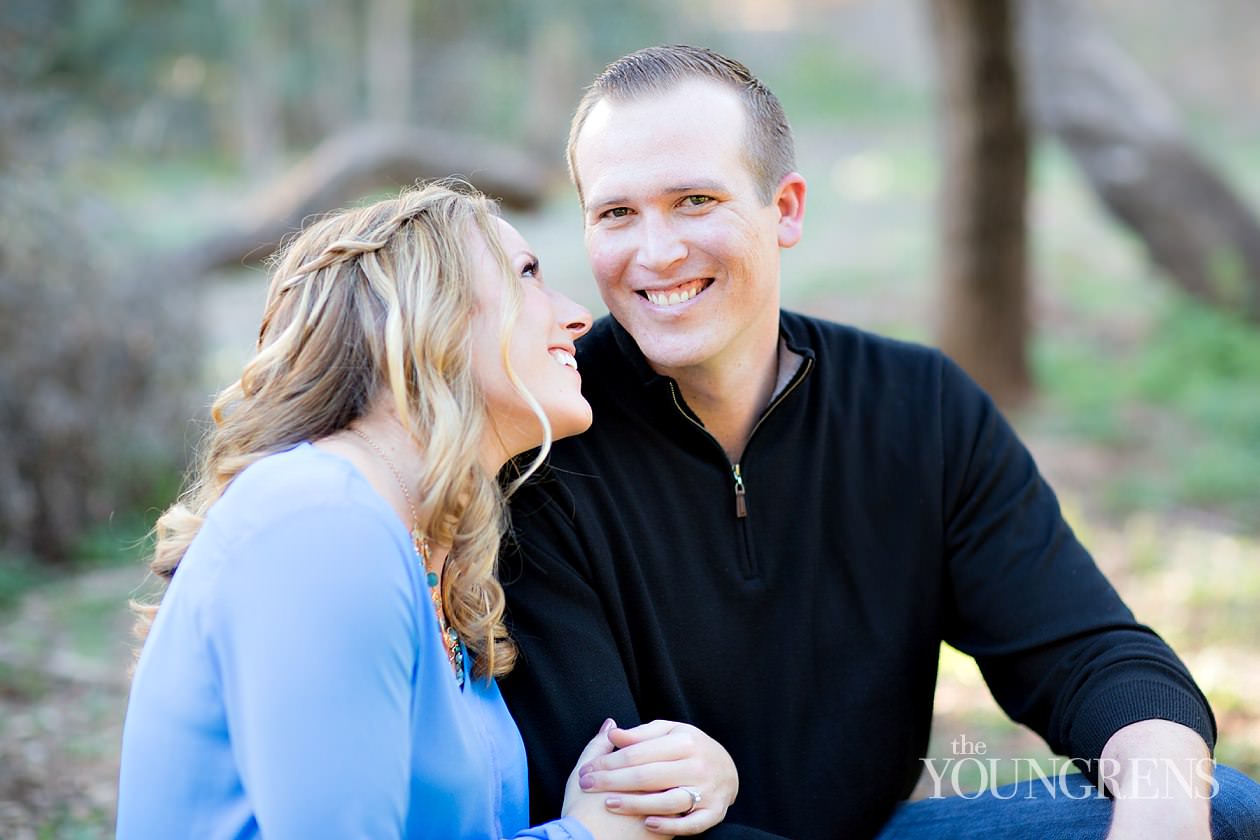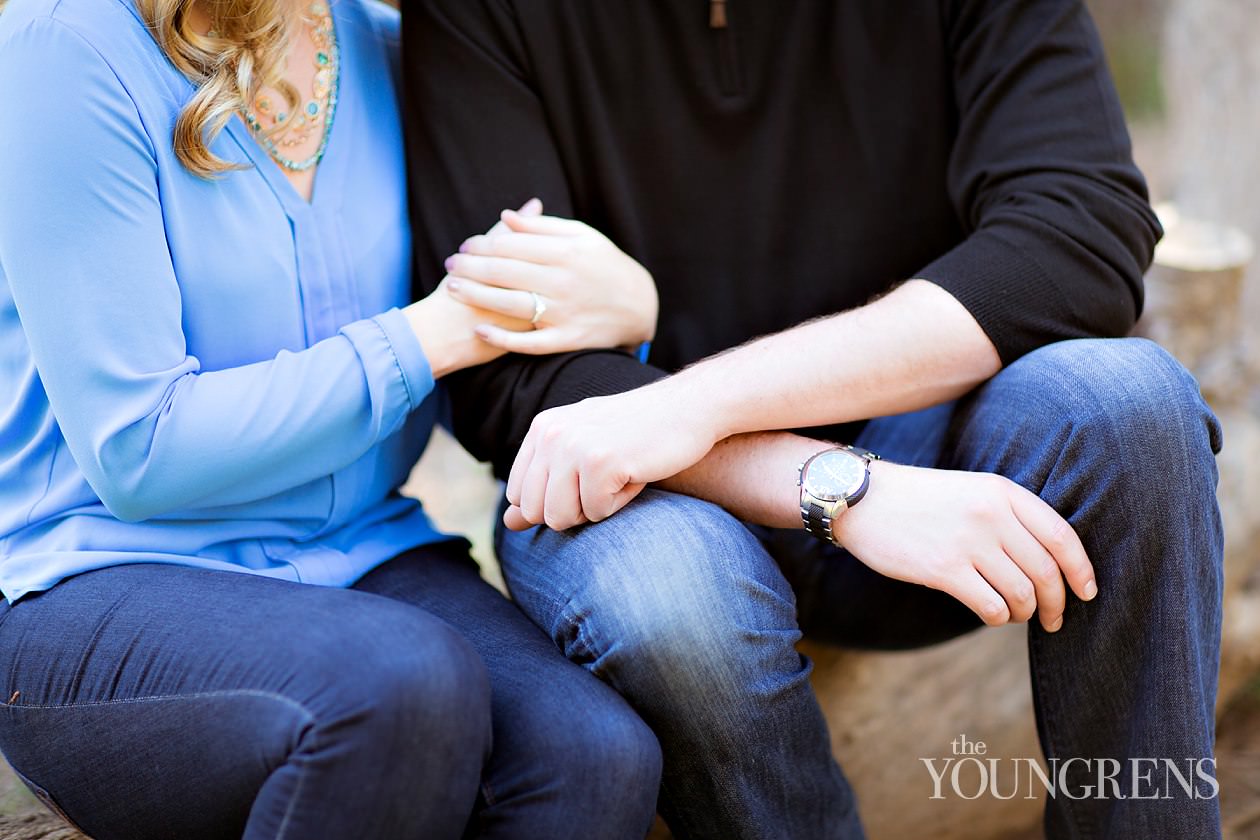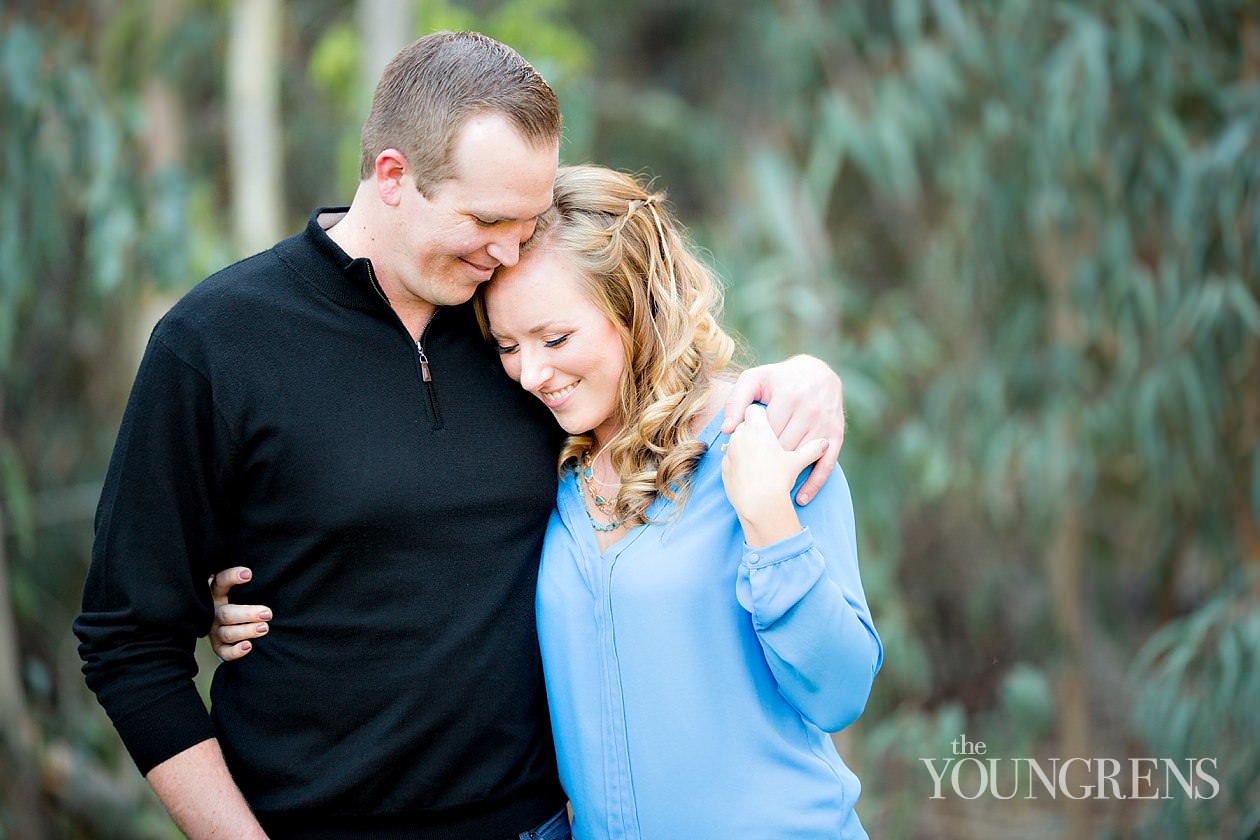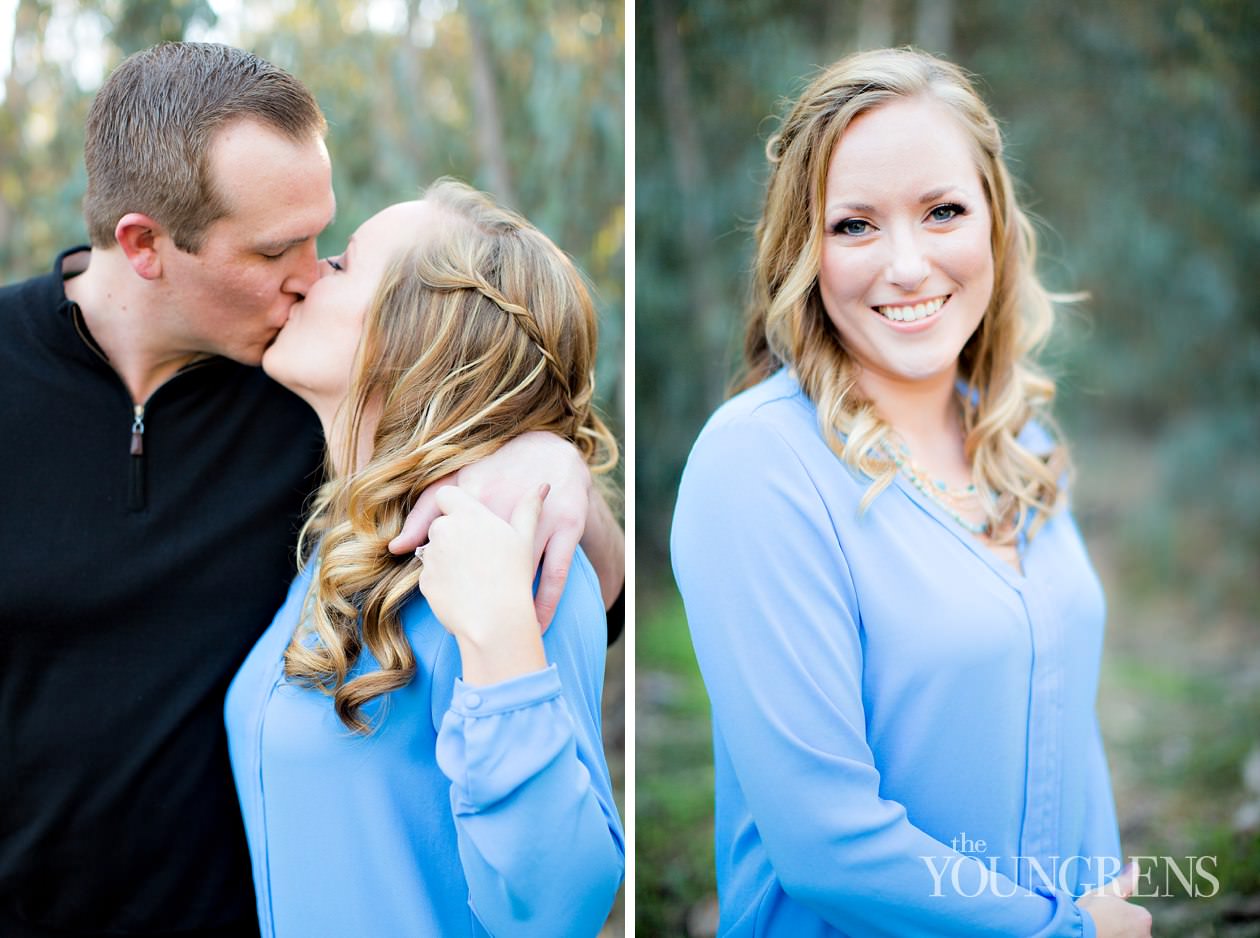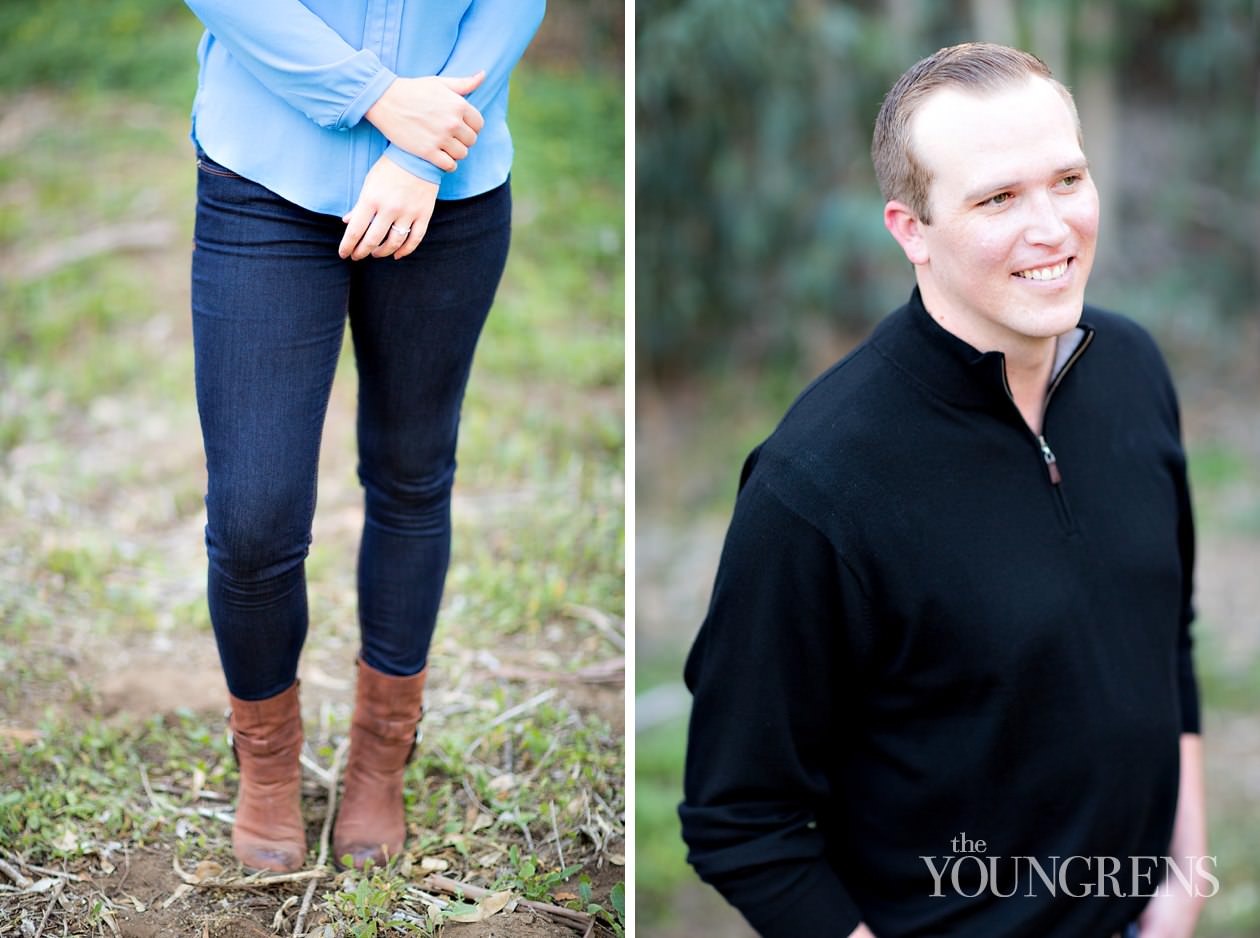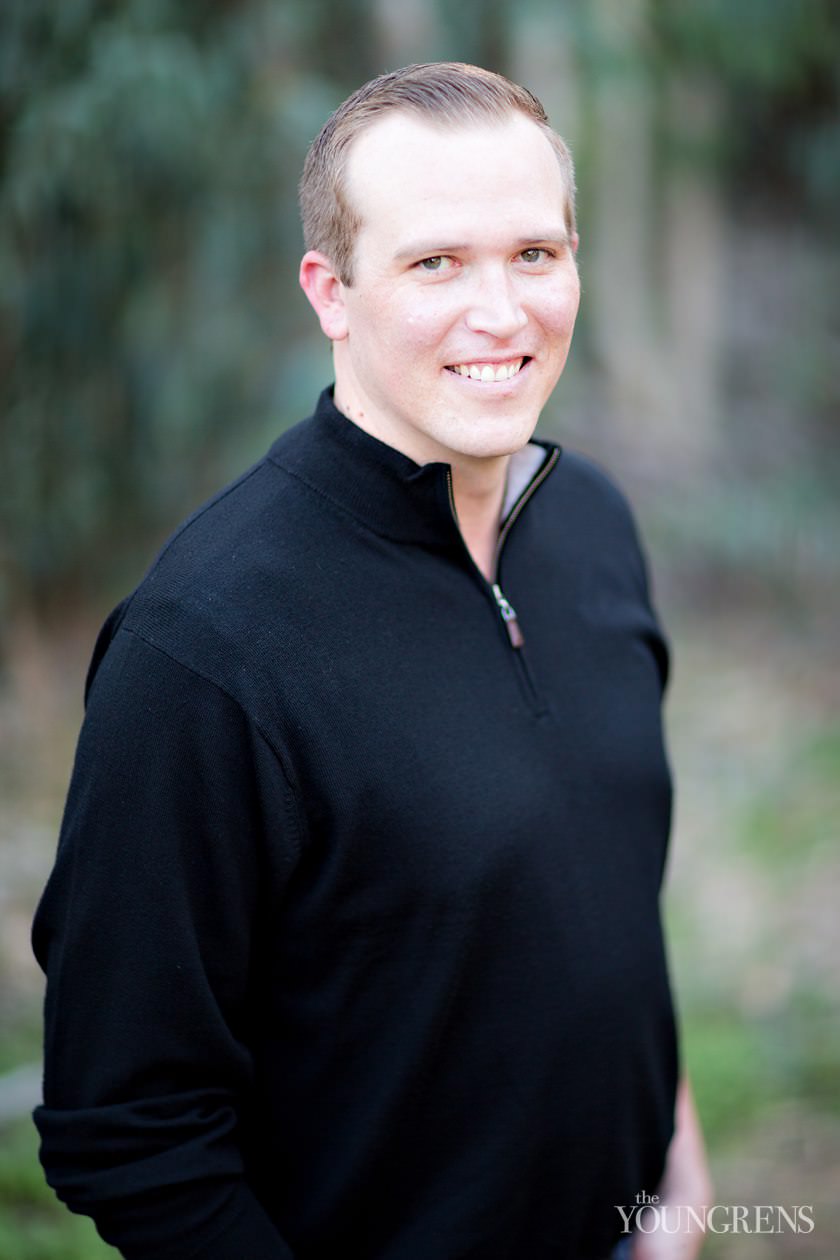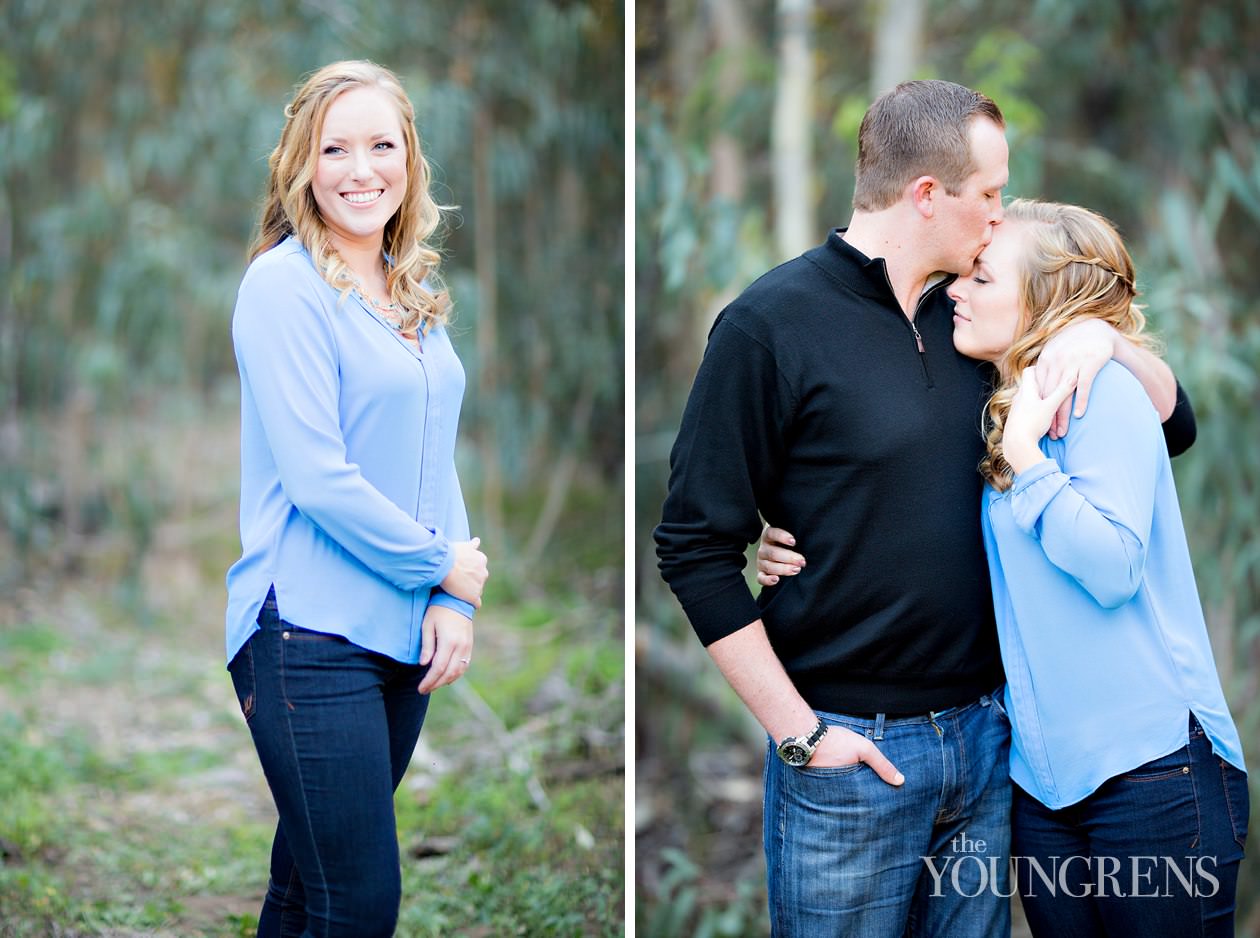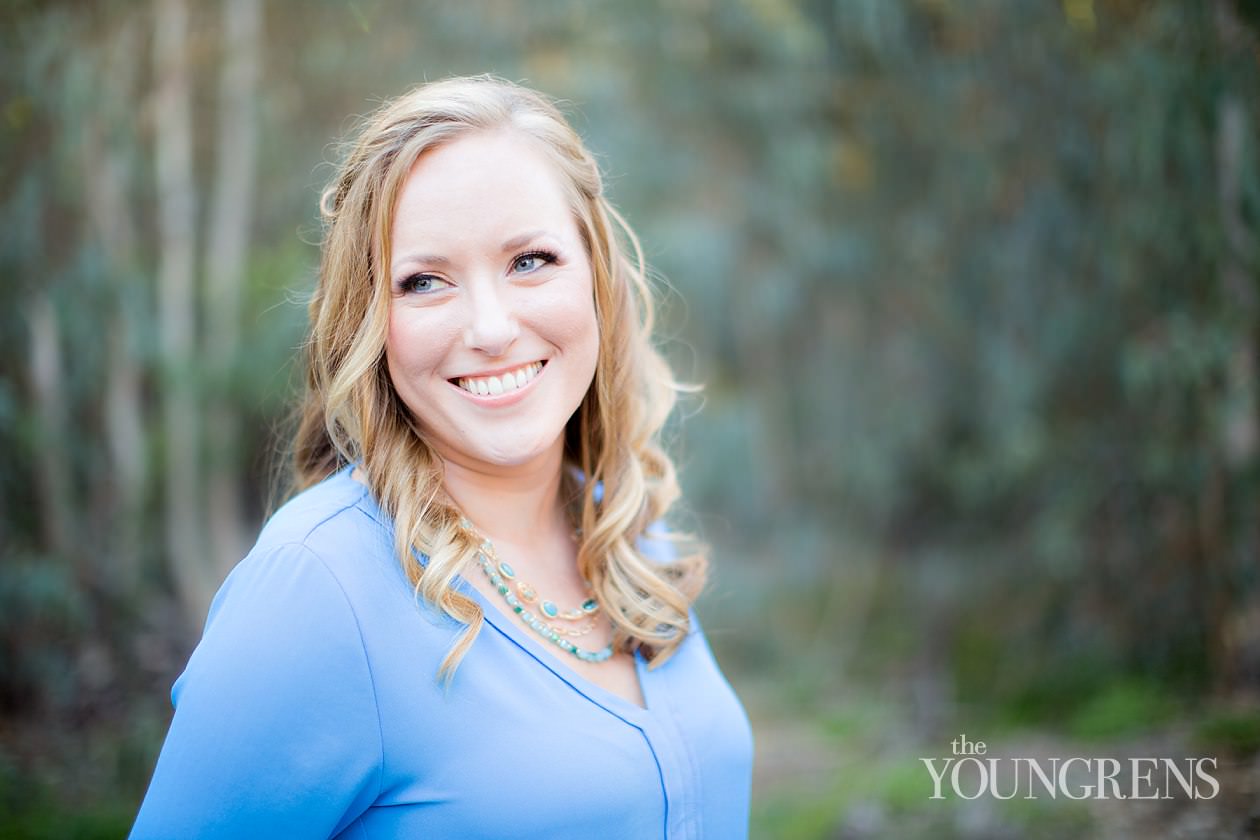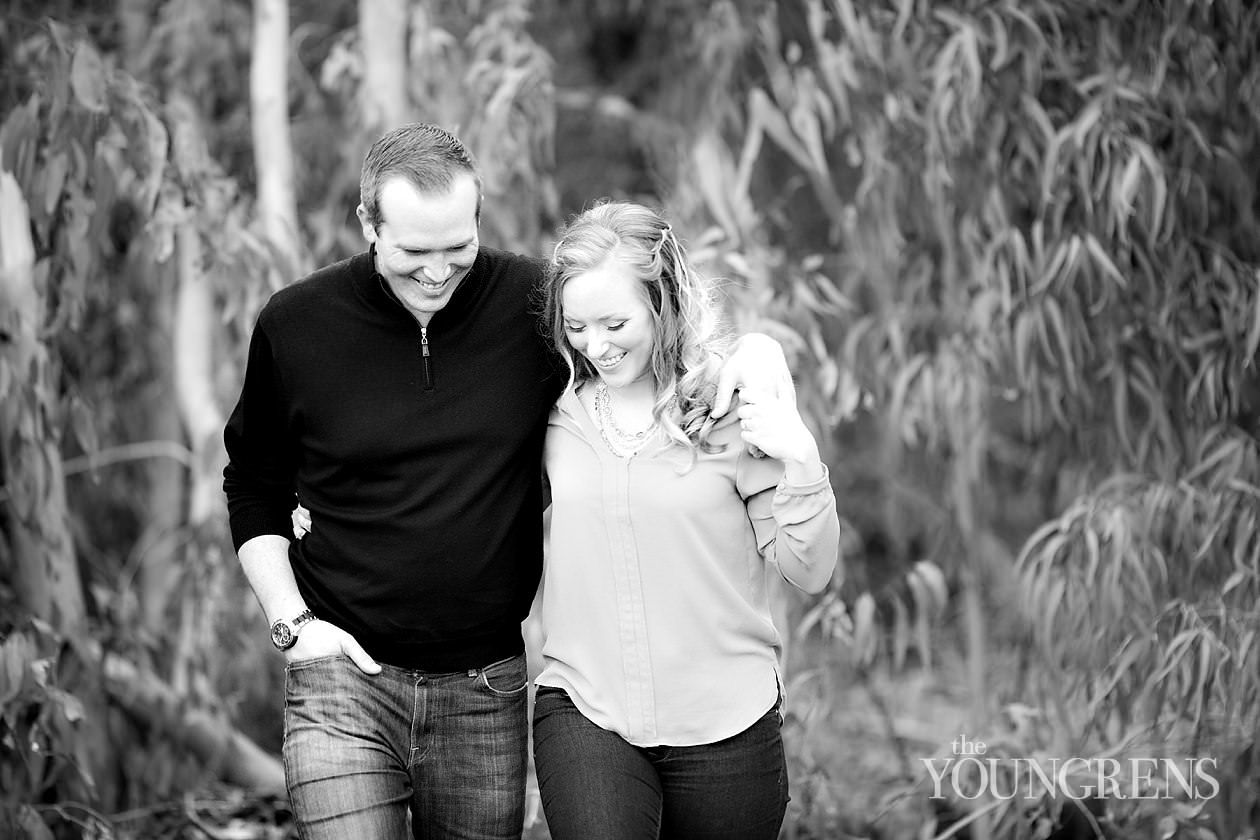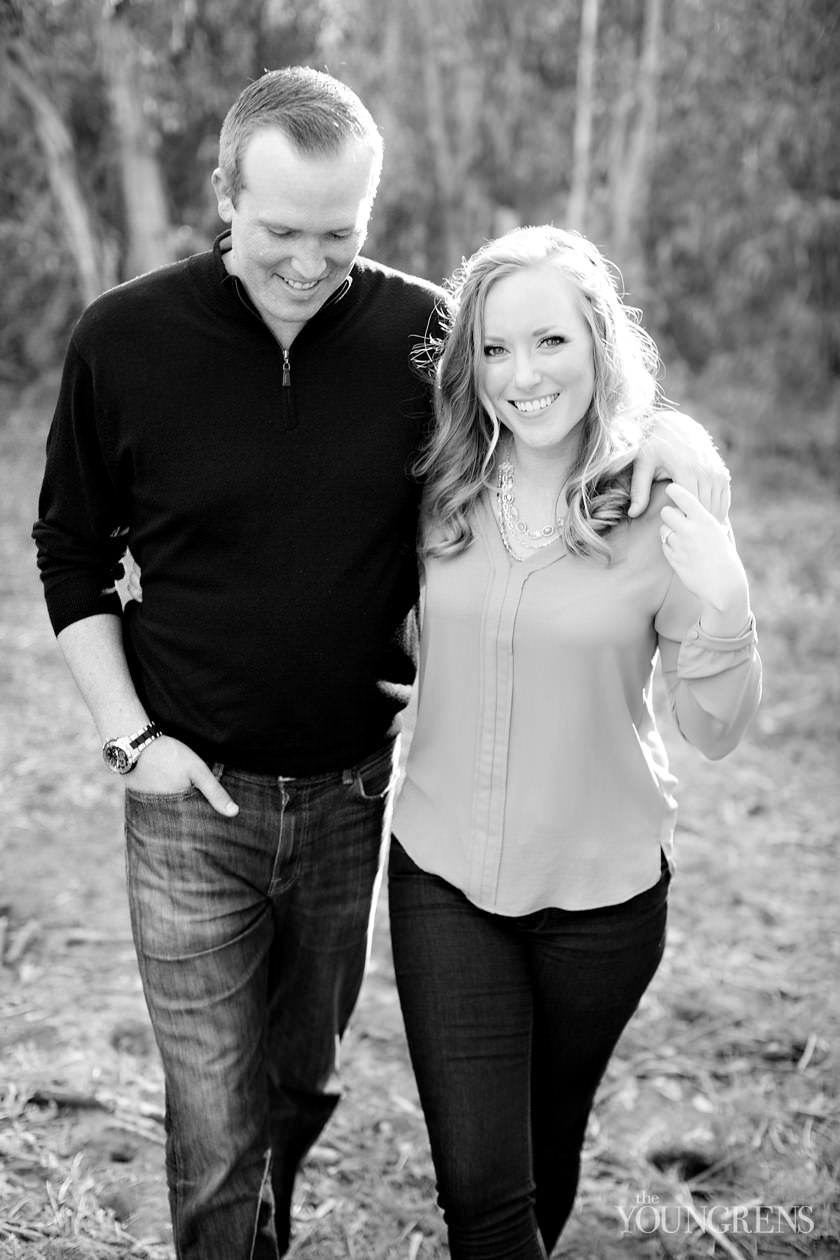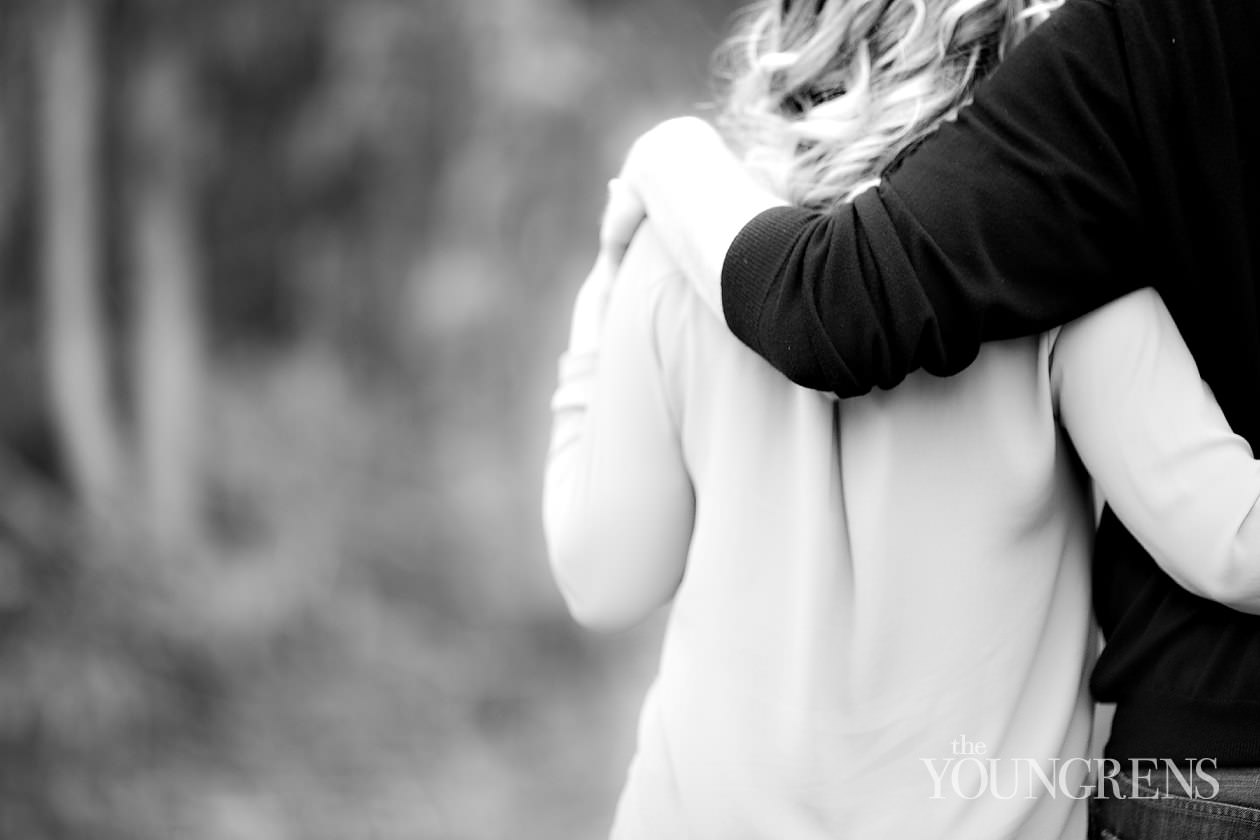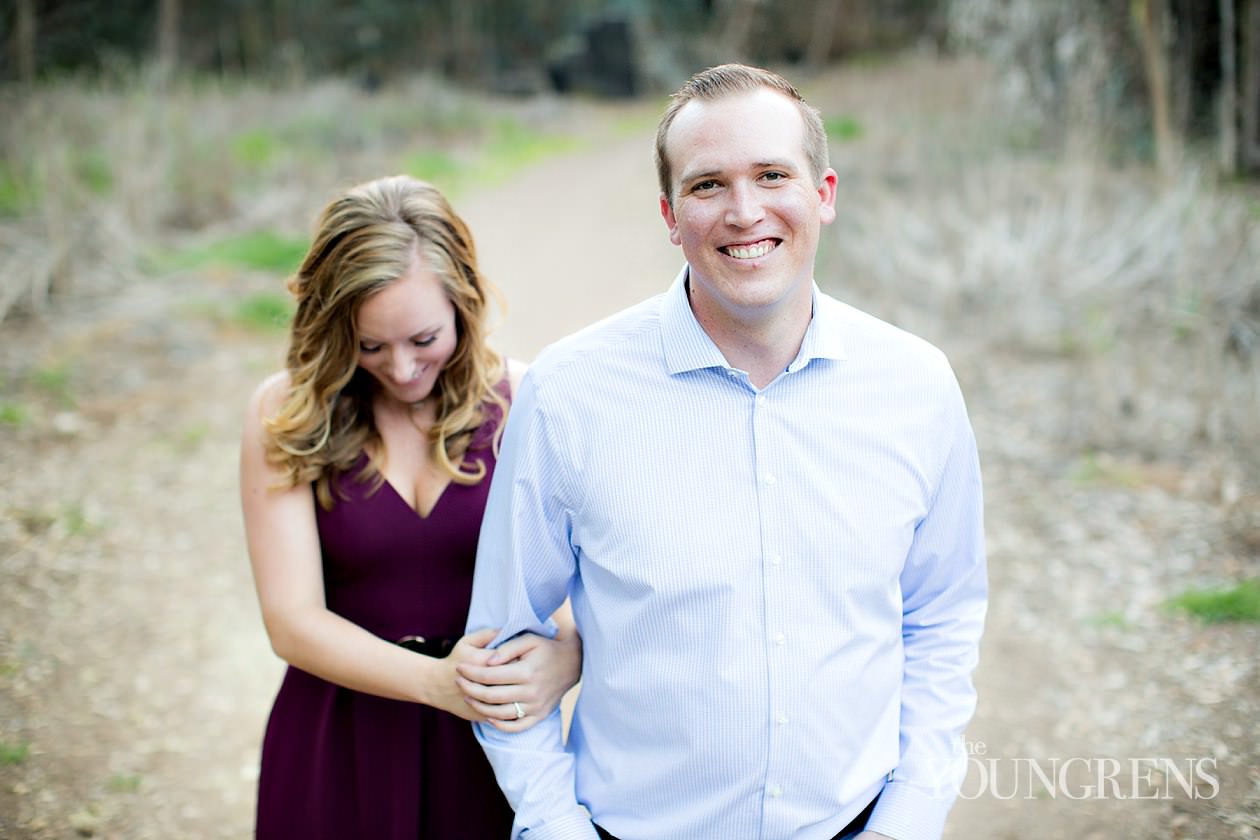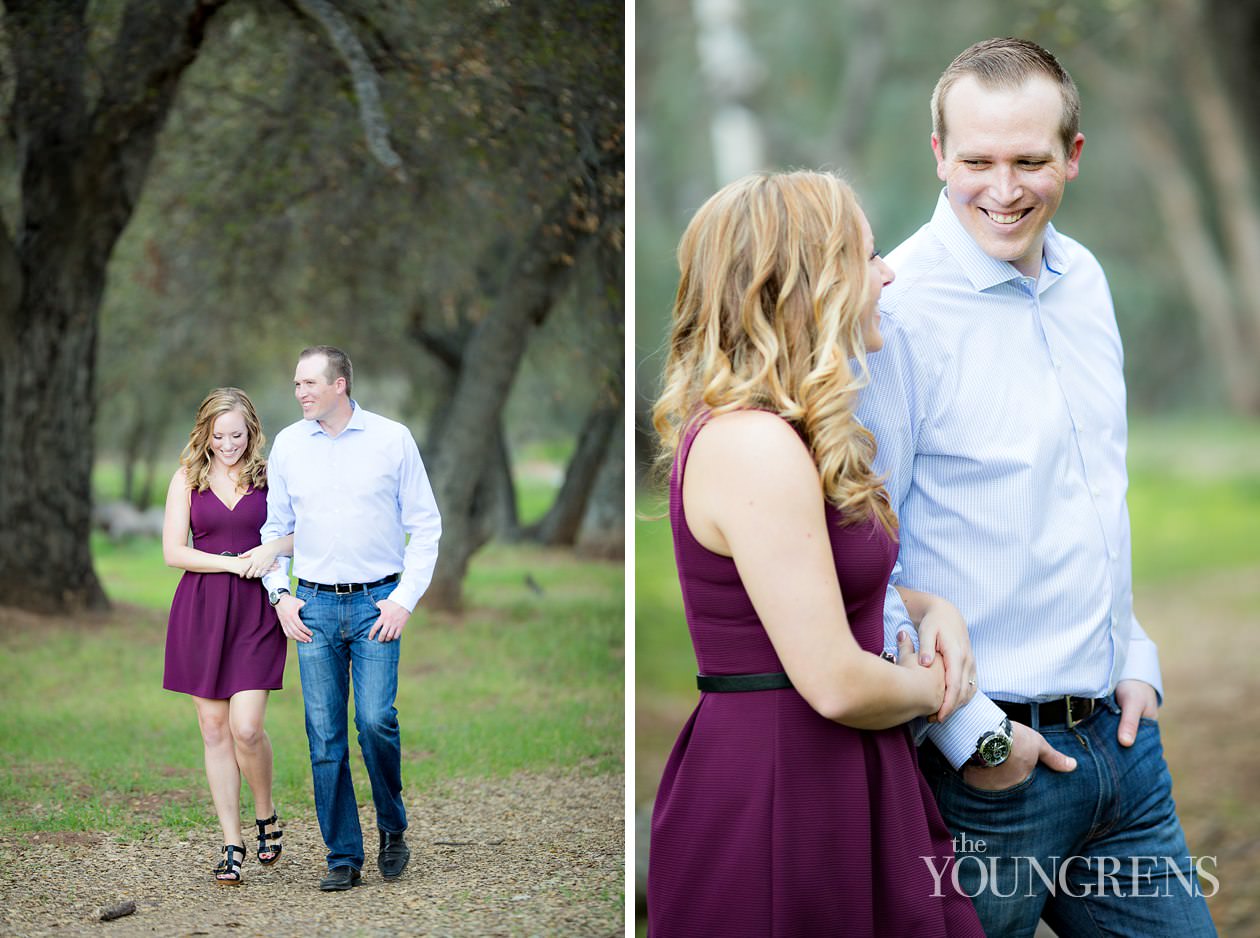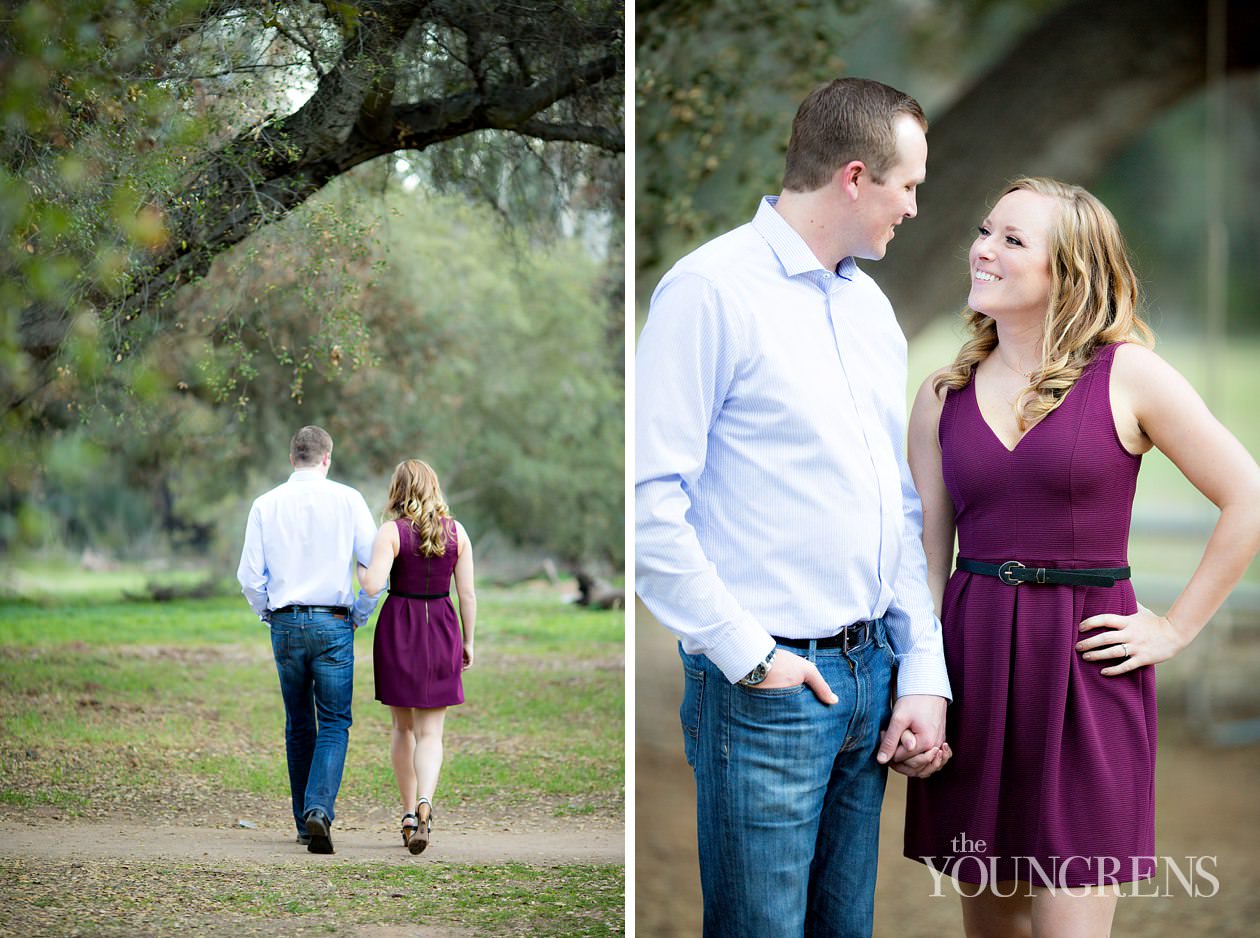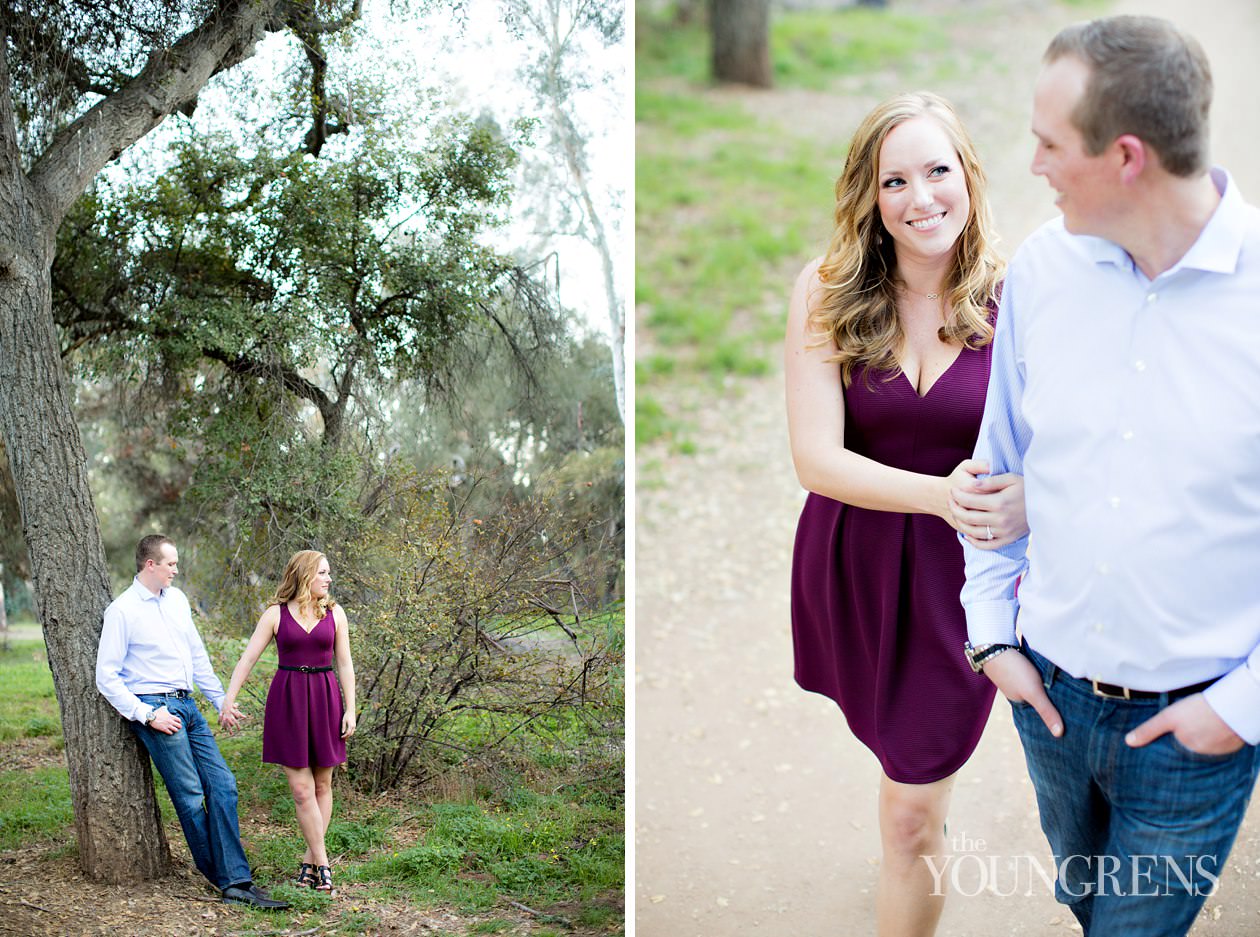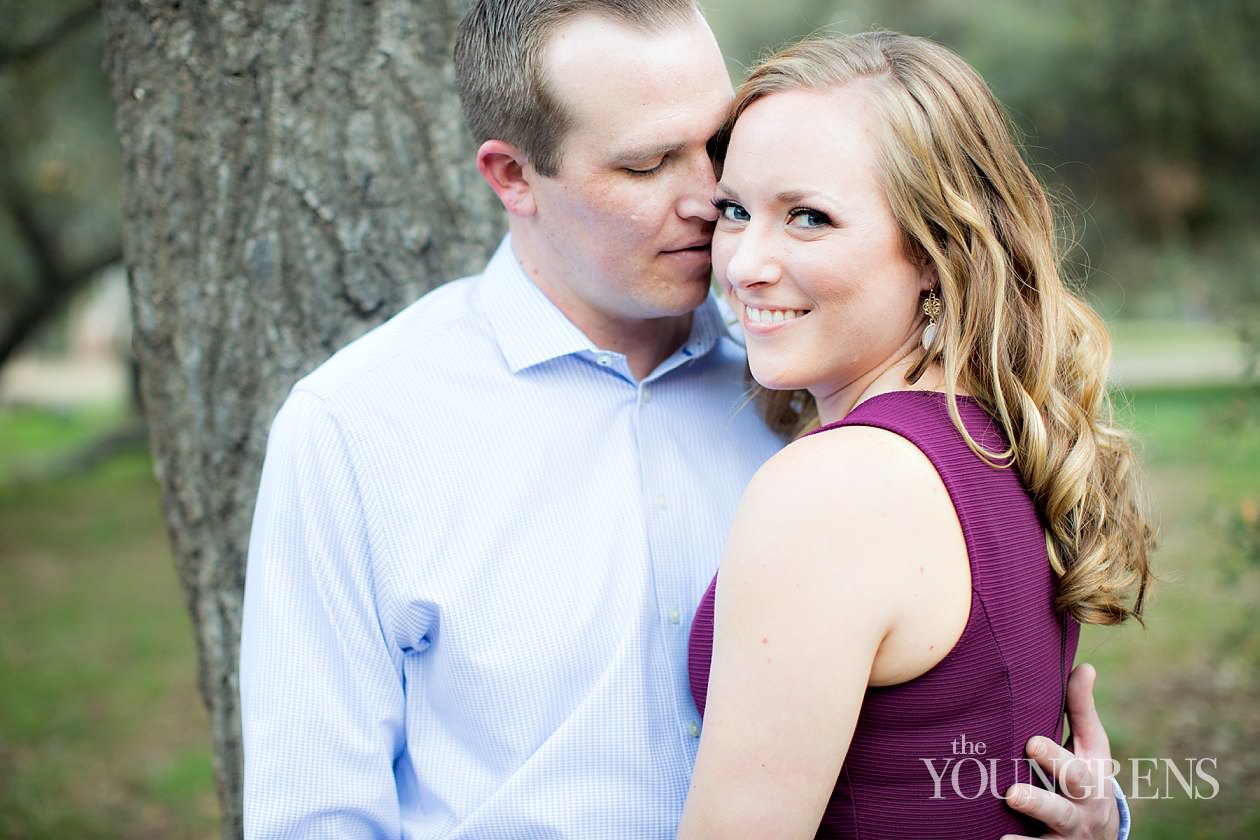 Ryan and Jen make my heart so happy, and I simply can't wait to share the second half of their engagement session at Del Dios Community Park tomorrow! Stay tuned for much more loveliness from these two!
Hugs,
Erin
OUR FAVORITE WEDDINGS
the portfolio
Loving our work? Check out our favorite weddings we've ever photographed
VIEW HERE
OUR MOST HELPFUL WEDDING PLANNING TIPS, STRAIGHT FROM THE EXPERTS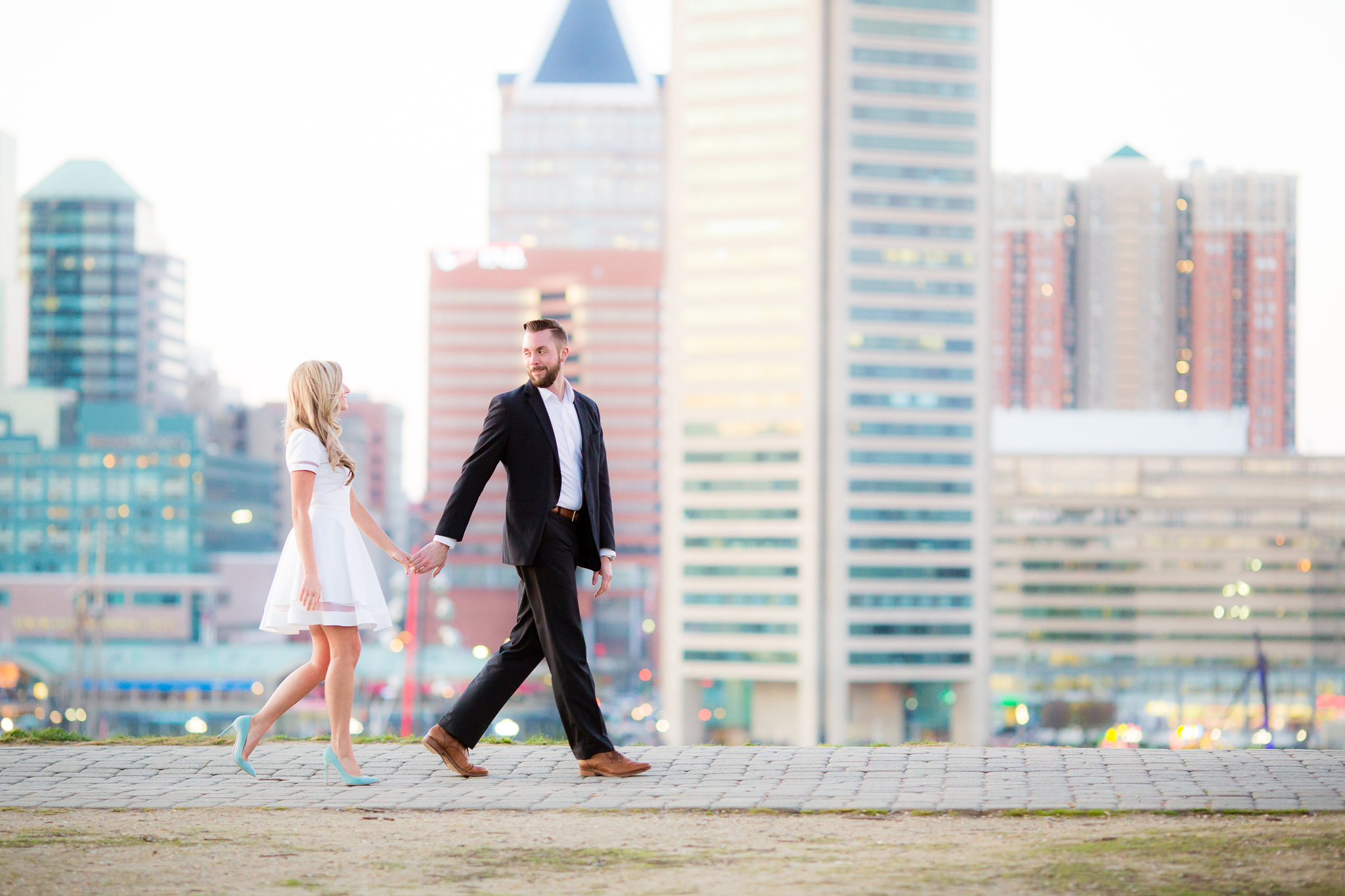 Our Formula for the Perfect Engagement Outfit
Picking the perfect outfit for a photo session can be one of the most difficult experiences BUT it doesn't have to be. I've seen enough outfits that work and don't work that I've cracked the ultimate code for our couples...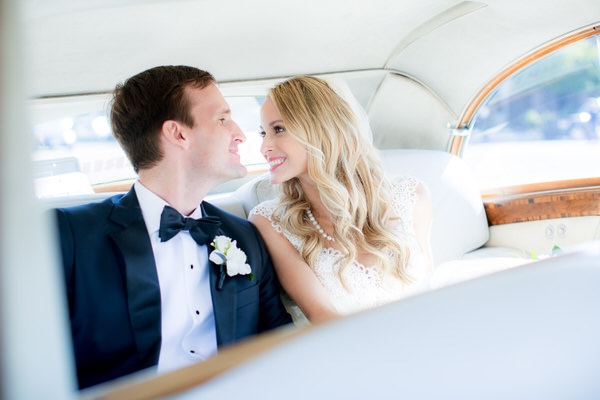 Our Stress-Free Wedding Day Timeline
There's nothing better than a stress-free wedding day when everything runs smoothly, your guests have the time of their lives, and you soak in the day with your sweetie. Though it sounds too good to be true, you can...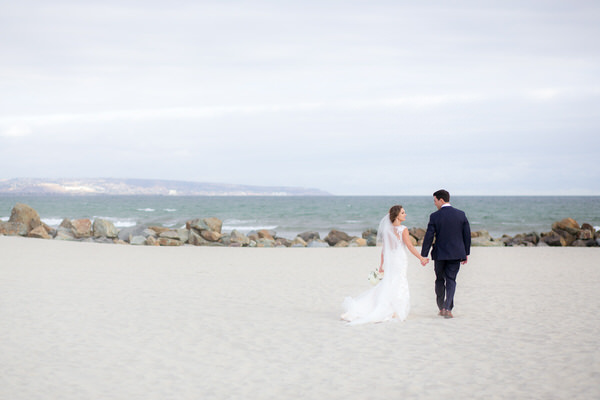 10 Foolproof Tips to Get Gorgeous Wedding Photos
It's the #1 question brides ask: What can I do to get the most amazing photos on my wedding day?
Having been through the in's and out's of countless weddings, I have loads of tips to share, so let's...
We're Jeff and Erin Youngren, a hubby and wifey team that photographs amazing couples and their incredible weddings. Hopeless romantics, BFF's, and mama + daddy to James, we're obsessed with traveling, podcasts, Oreos (Erin) and whiskey (Jeff).