For months, she wasn't sure if the decision she had made was the right one. She had moved across the world to Japan, leaving behind a boy. He was an amazing man, but they had only dated for a short while when she got the once in a lifetime opportunity to pursue life and career in a new place in the world. But the thought lingered in her mind while she was gone – would she regret taking the opportunity and leaving him behind?
But then life brought him to Japan as well, and even though she was overjoyed, new concerns cropped up. Would they still feel the same way about each other after being apart? Would things pick up where they left off, or would they fall flat? Was her heart crazy? Or did they really have something special? Her nerves built to a boiling point by the moment he arrived. She spent the day fretting over her hair, checking her makeup, fixing her bangs – she wanted everything to be perfect.
But as soon as their eyes met, the whole world melted away – including every bit of nerves. It only took a second, but when they saw each other, all of the time and distance disappeared, and they knew that they were meant for each other.
Matt and Holly are such sweet people that first met at Disneyland, and many of their relationship milestones took place strolling down Main Street with a handful of cotton candy while the fireworks burst overhead. So we headed back to the Happiest Place on Earth for their engagement session, which just may be our most favorite place to shoot of all time.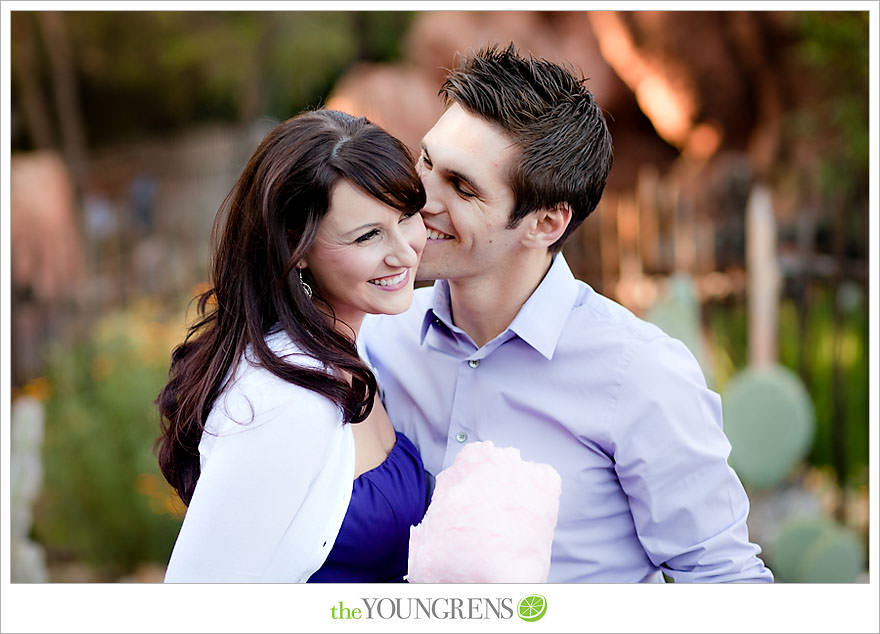 Ok – I have to say it. These two are sweeter than cotton candy…

And Matt is one amazing gentleman!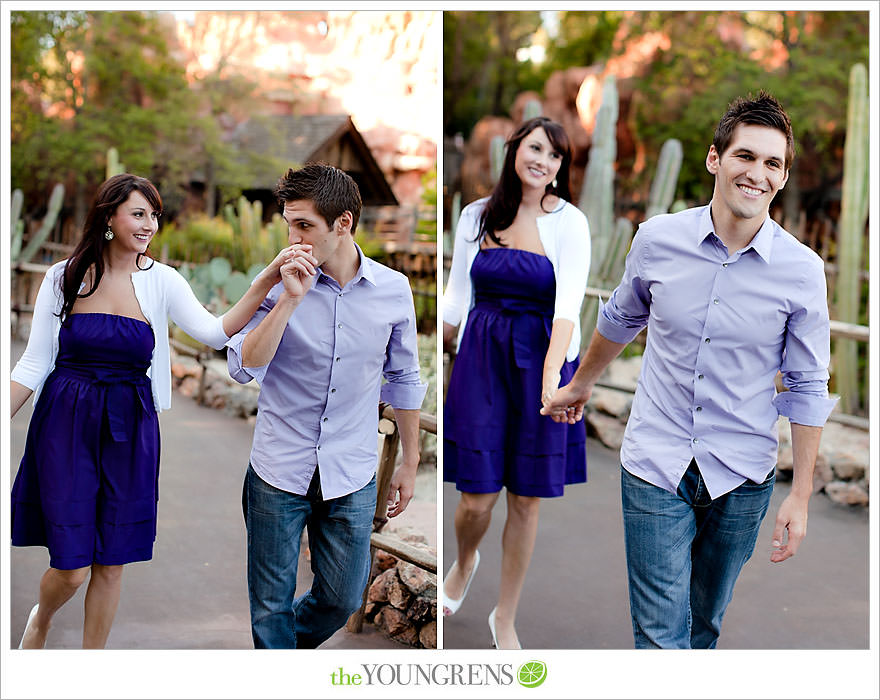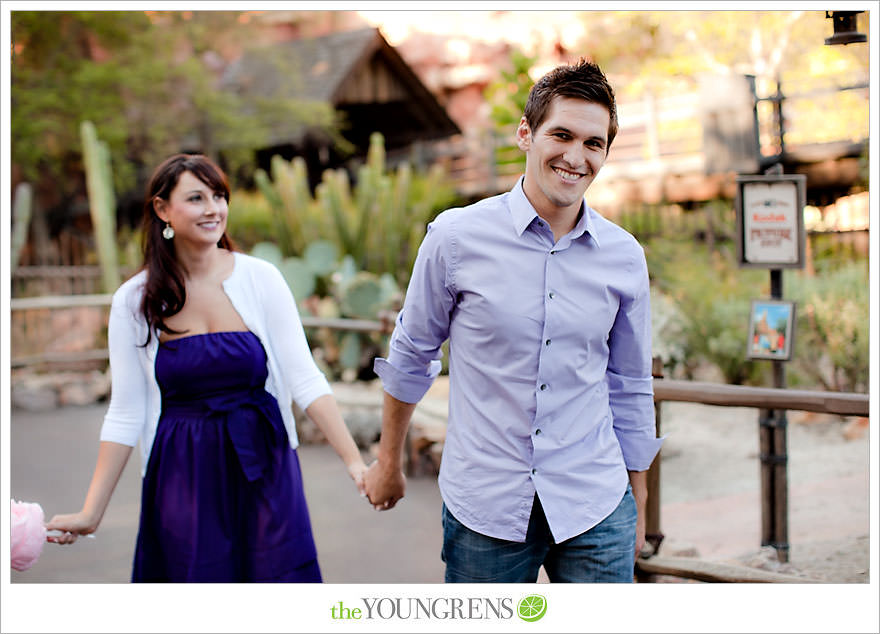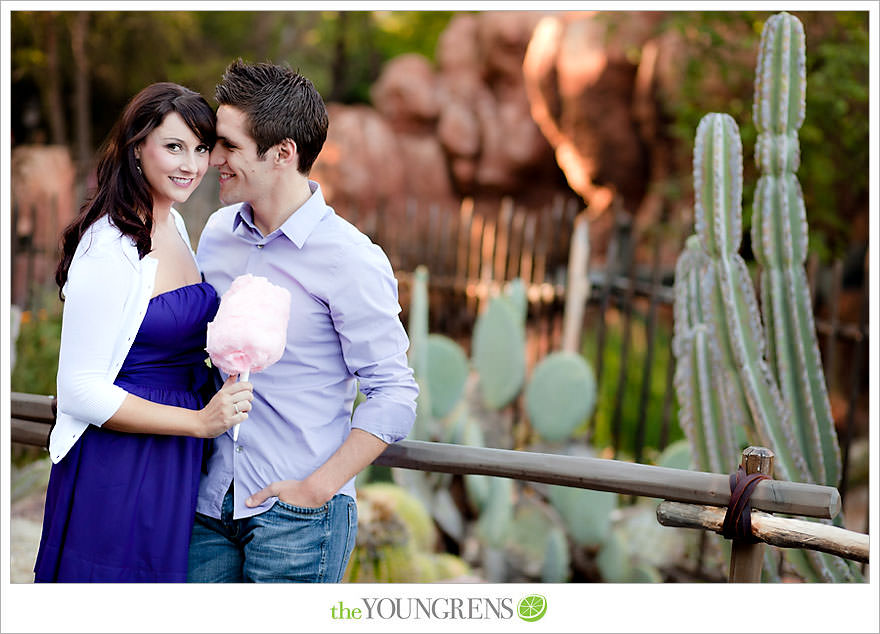 While these two are just plain beautiful in front of the camera, my favorite thing is how they constantly joke around with each other. They had us laughing NON-STOP.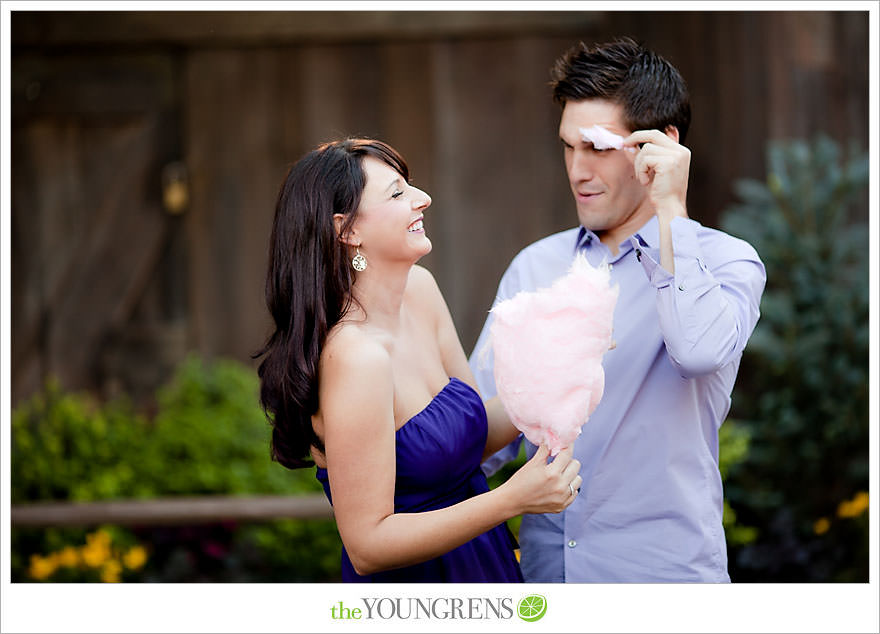 Holly makes everyone smile! Love her!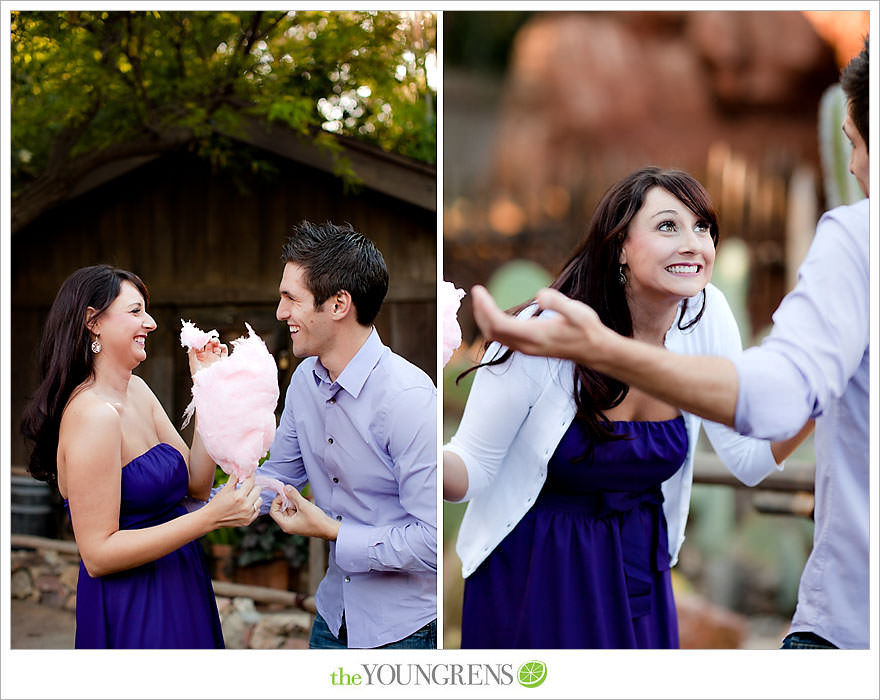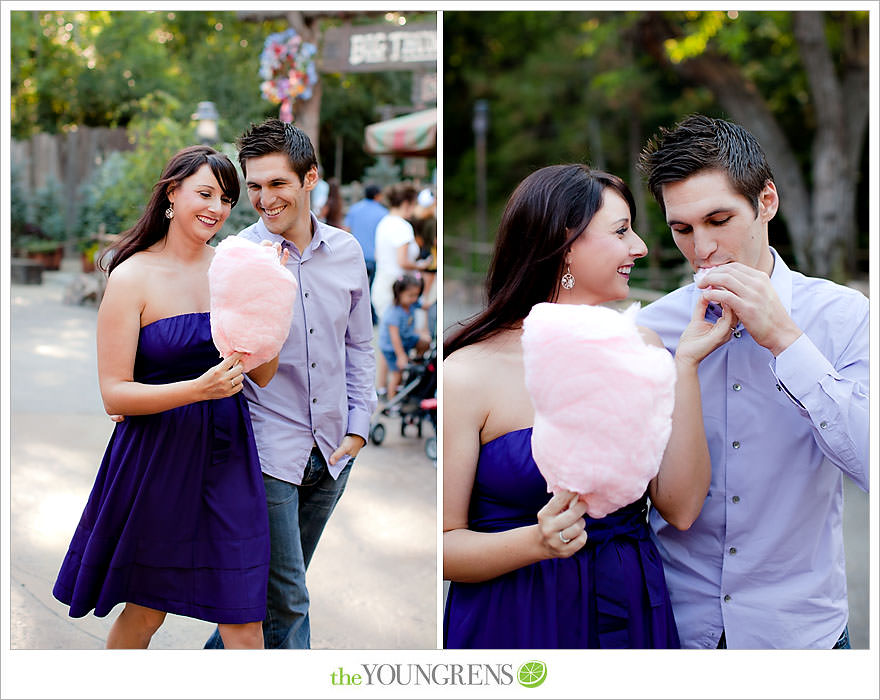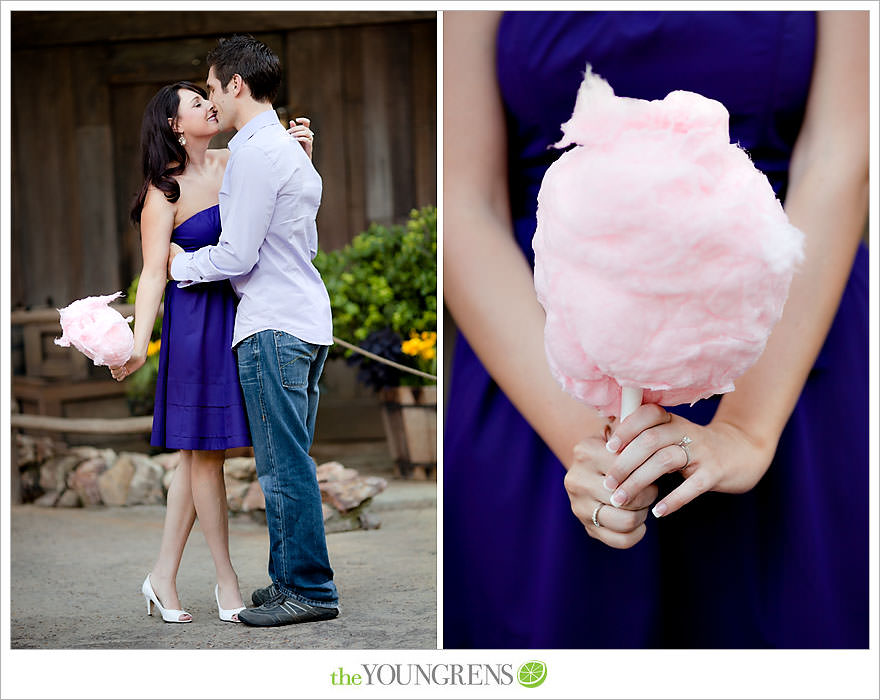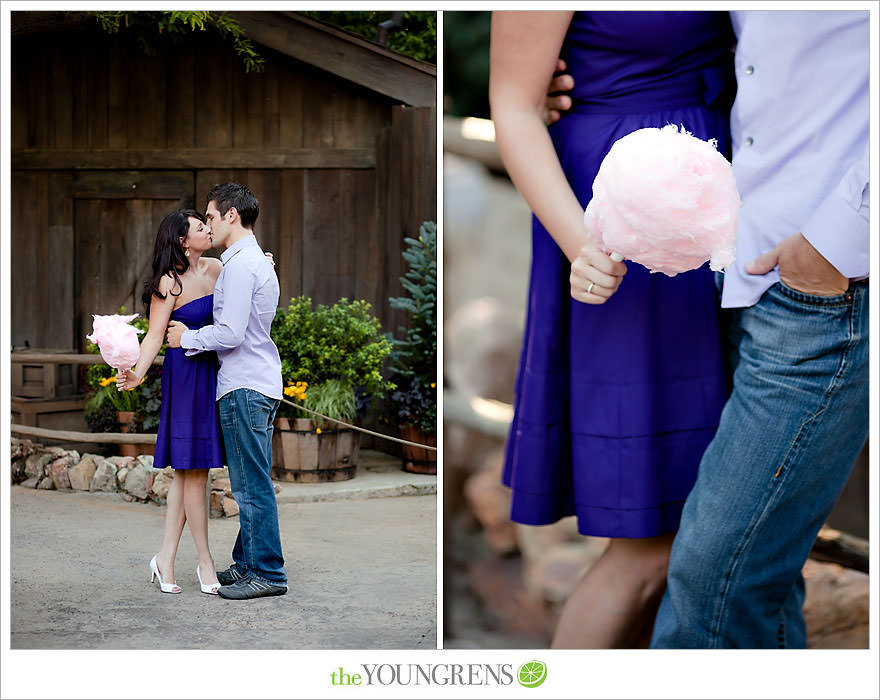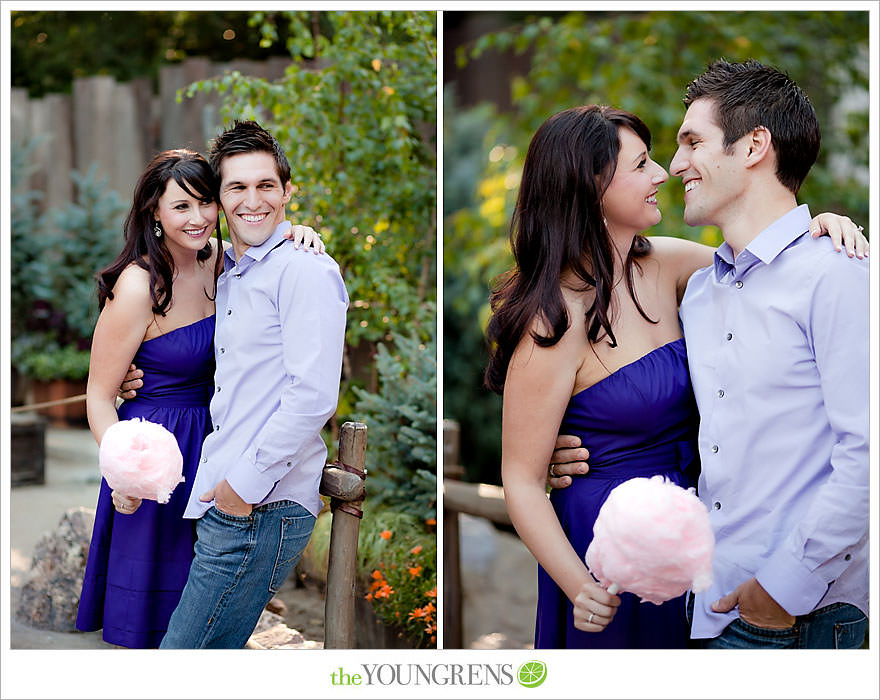 So sweet!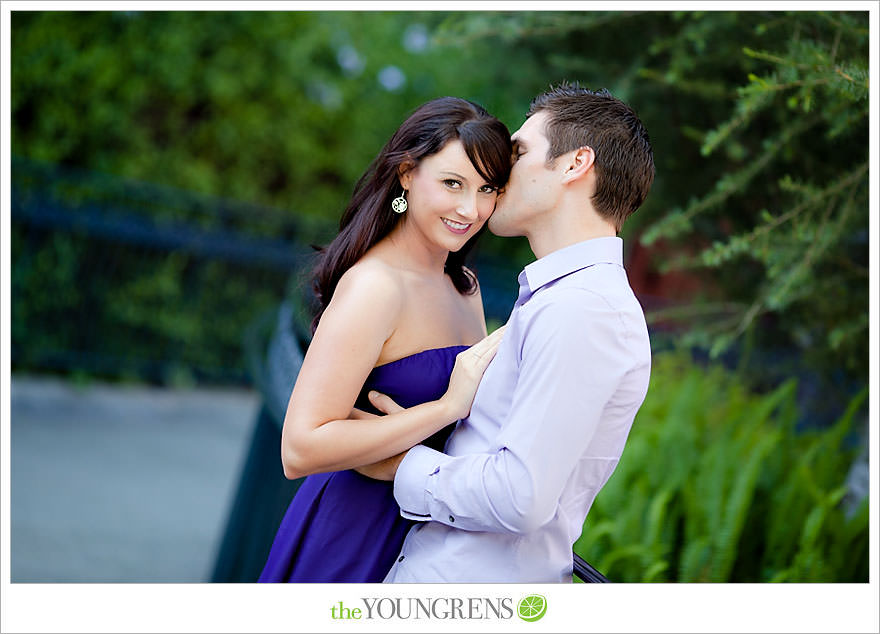 The best thing about Disneyland is all of the nooks and crannies to explore.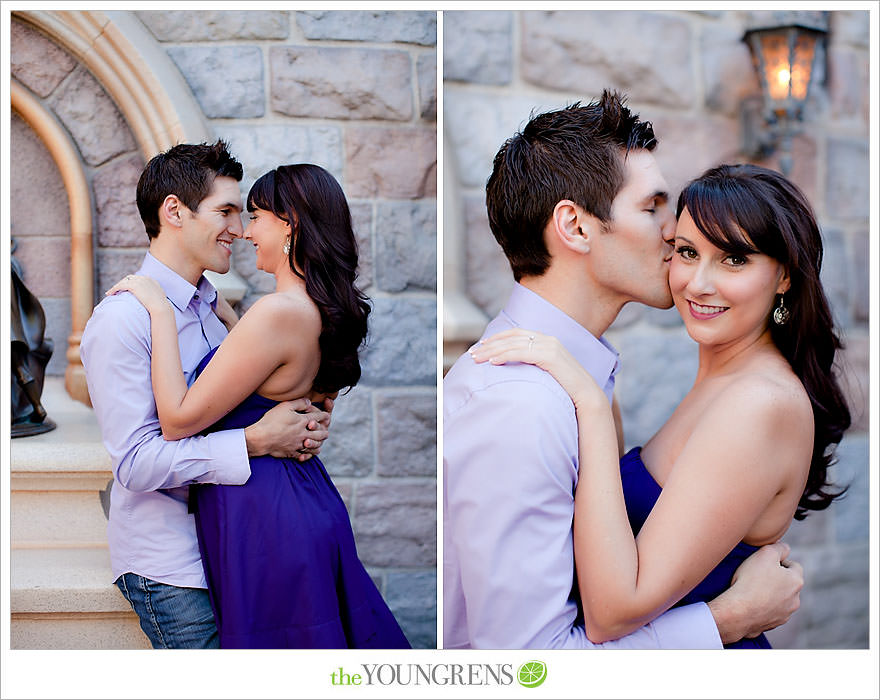 So Jeff and I have this running joke about how "Disney magic" just seems to happen to the two of us whenever we're at Disneyland. The last time we were there, we got hooked up with some VIP seating at the fireworks just because we were randomly picked out of a crowd. Magic. So we were trying to figure out how to grab some photos with Matt and Holly and the Mark Twain riverboat while it was shut down to set up for the evening Fantasmic! show, when one of the Disney Cast Members asked if we would like to go ON the boat while it was closed. Ummmm, yes please. Disney magic? Totally.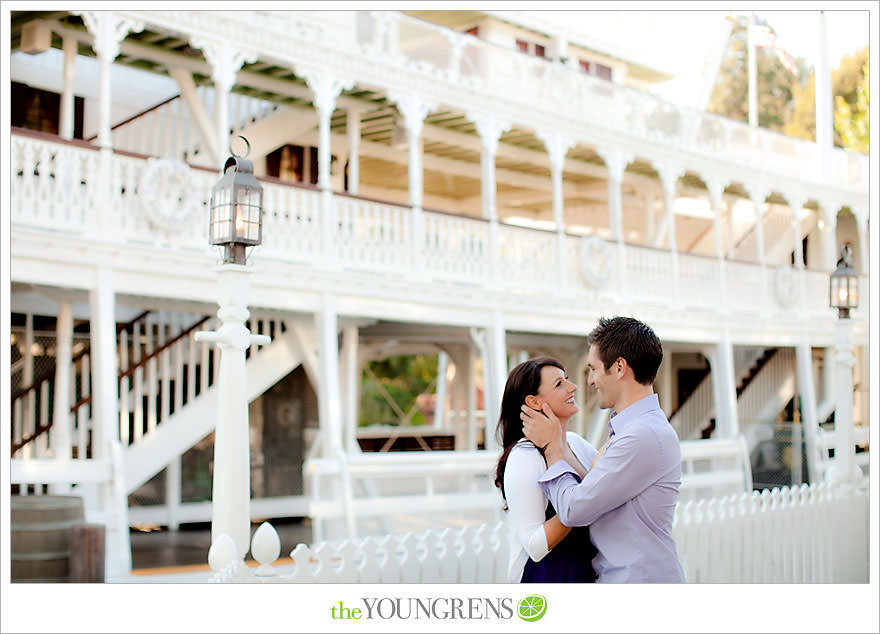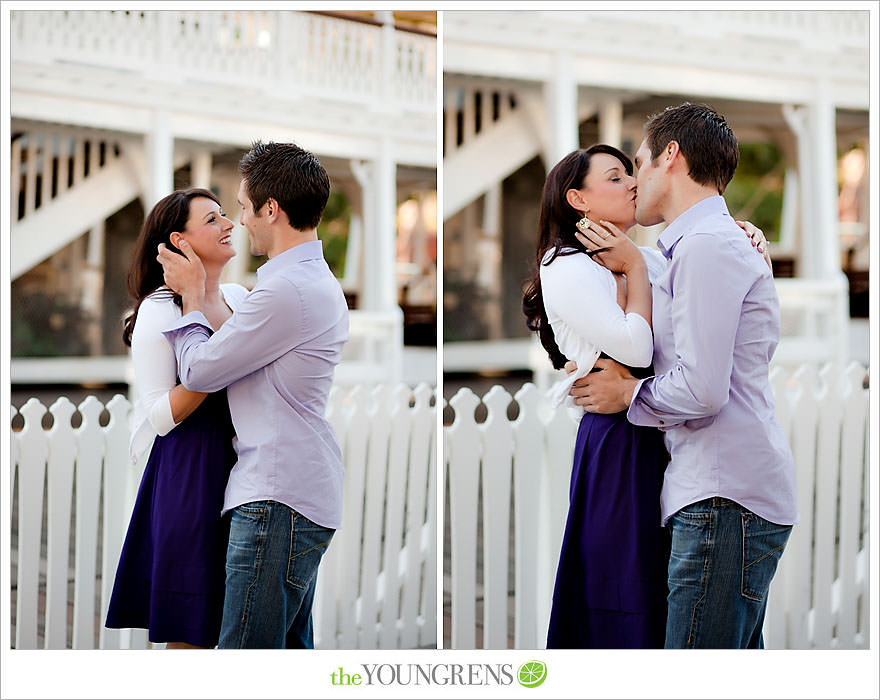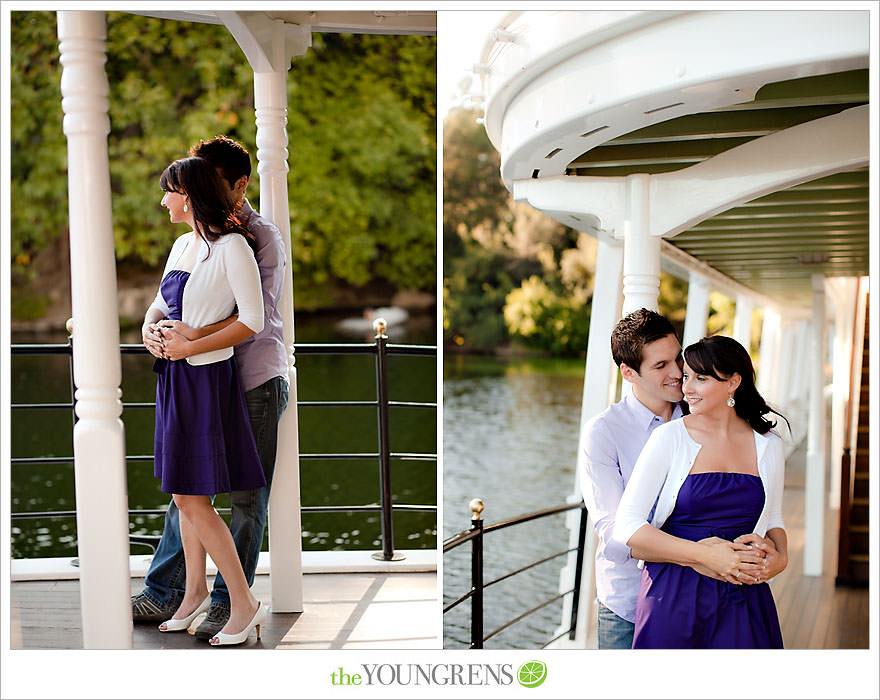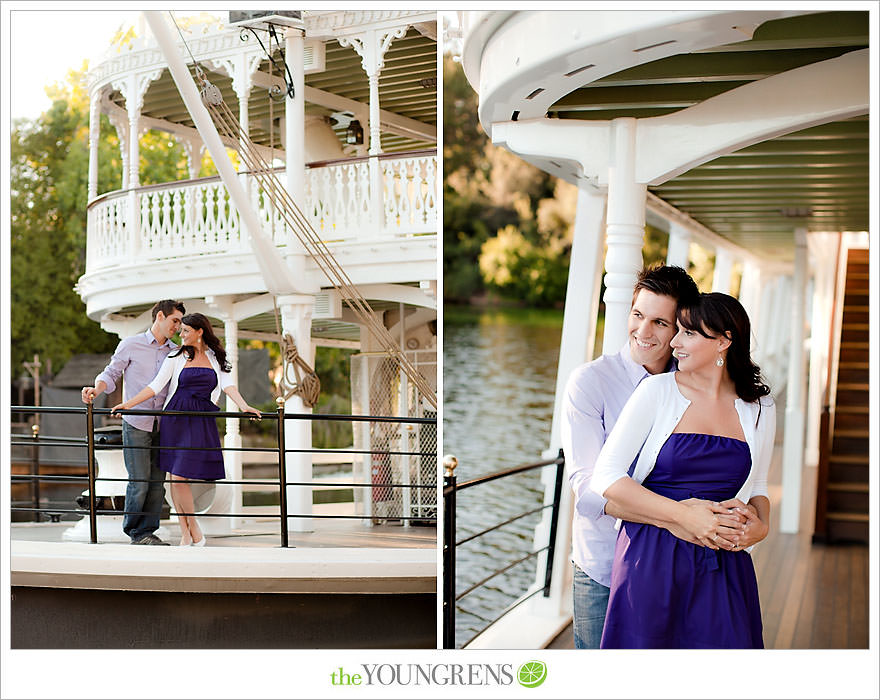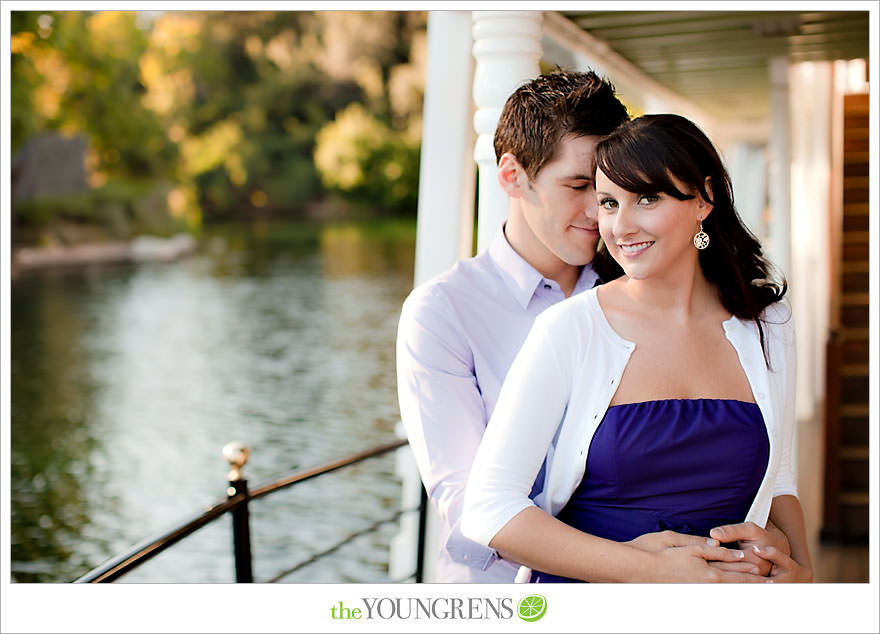 And then the cast member asked if we wanted to use the life preserver as a prop. Why not!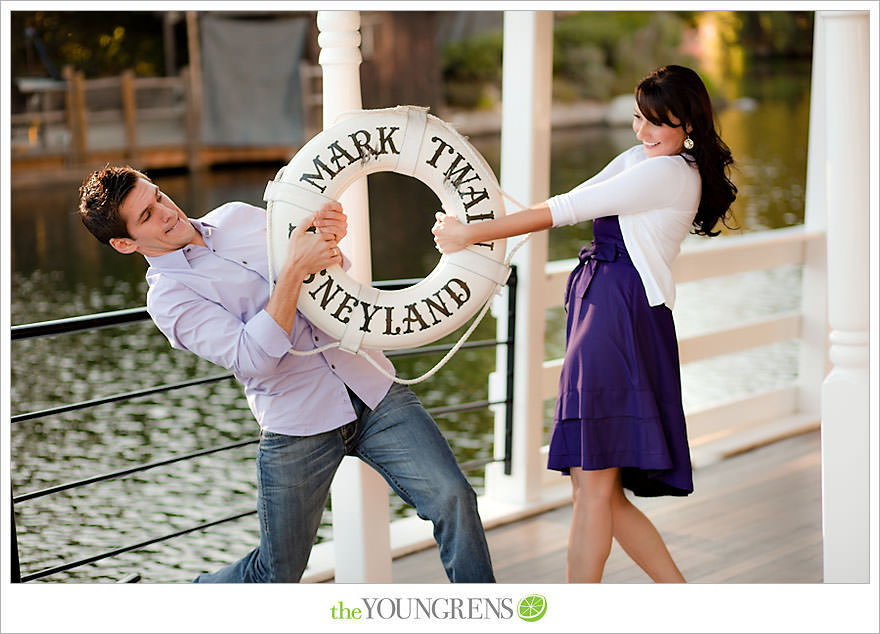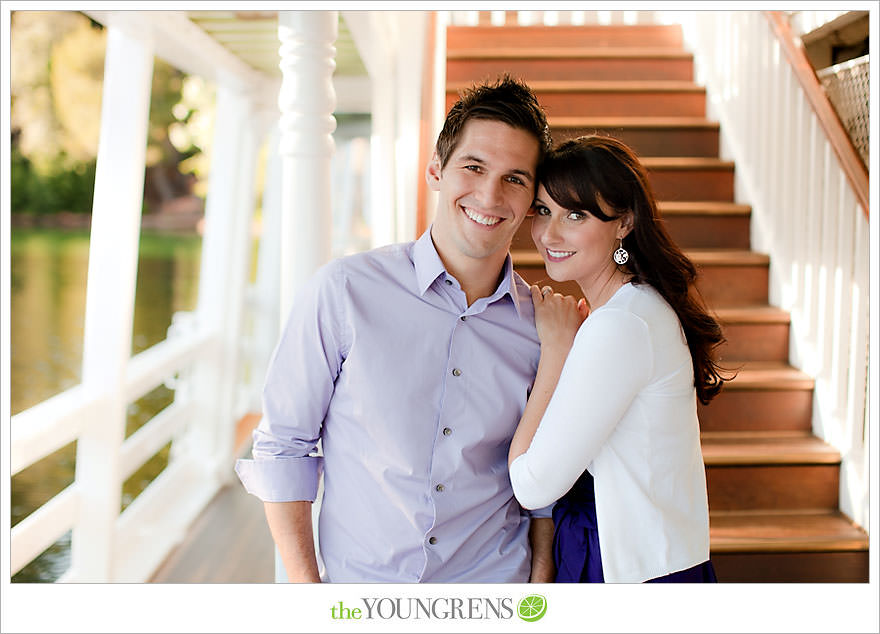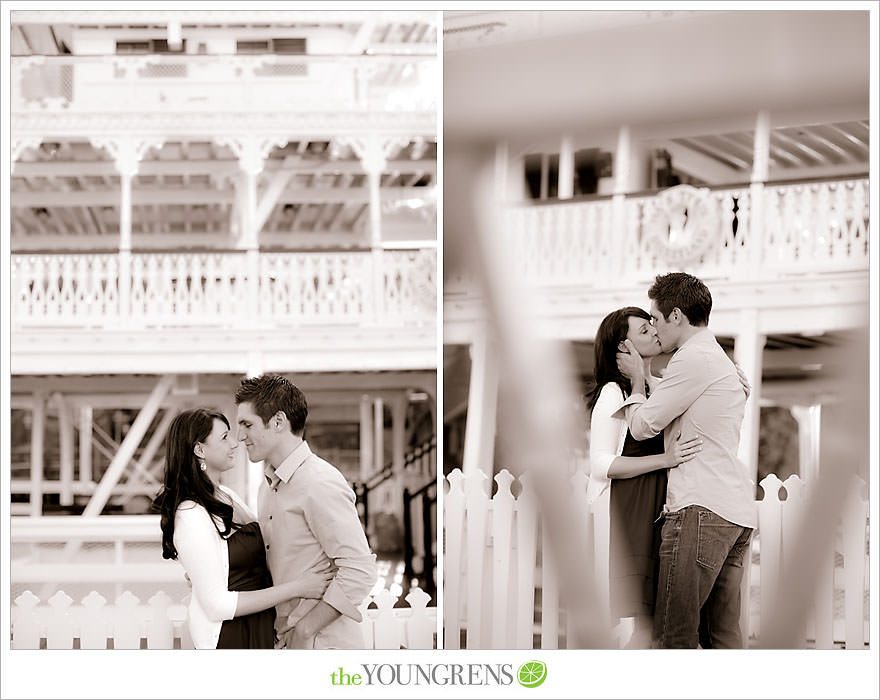 After the Mark Twain, we made our way to the classic Haunted Mansion.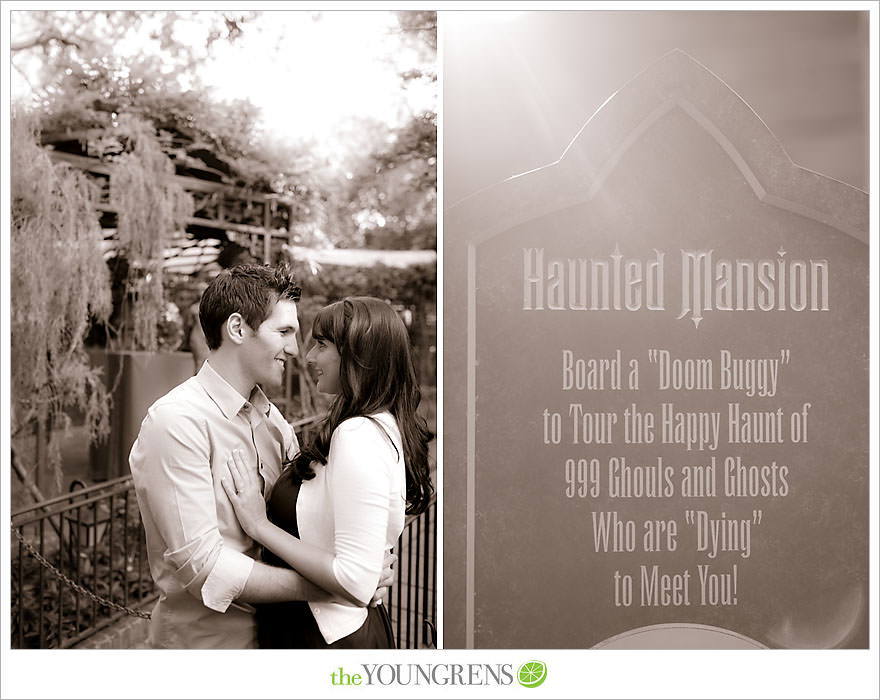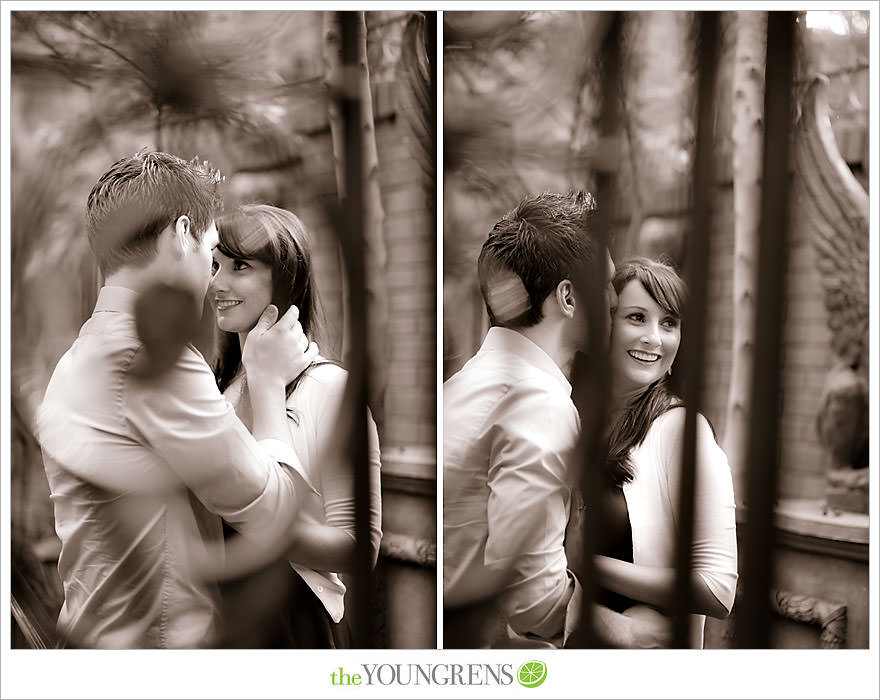 We still have plenty more to share from Matt and Holly's engagement session at Disneyland, including some of the best "Disney magic" ever! See you tomorrow!
Hugs,
Erin