Ned and Kim have a street corner that they call their own. It's near their house and it's on the way to their favorite bar. Whenever they stop and wait at the corner, they hold hands, smile, and say, "Look! We're being cute on the corner together!"
It's kind of ridiculously adorable.
So one night Ned asked Kim to walk with him and meet one of their friends at the bar. When they paused at the corner, Ned got down on one knee and asked if they could be cute together on their corner for the rest of their lives.
When we met Ned and Kim, we knew immediately that they've been together for a long time, because couples like Ned and Kim know one other. You can see it in the way they grin with their eyes and walk steadily beside each other, not touching but intimately connected. Which makes me believe that wherever they end up, they will always be cute together in their own little corner of the world.
Ned and Kim's deep connection made them crazy easy to photograph when we threw them on a rowboat at Dixon Lake and photographed them from afar. We told them to cuddle and they rode with it, making this an engagement session that will warm your heart for days!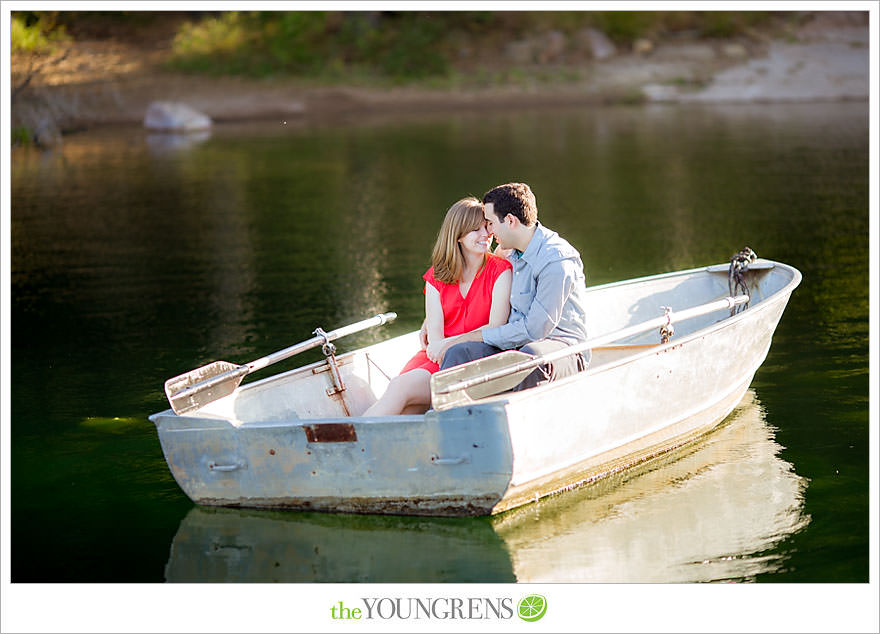 Ned was a champ for rowing his sweet girl around the lake for us while looking ridiculously handsome at the same time.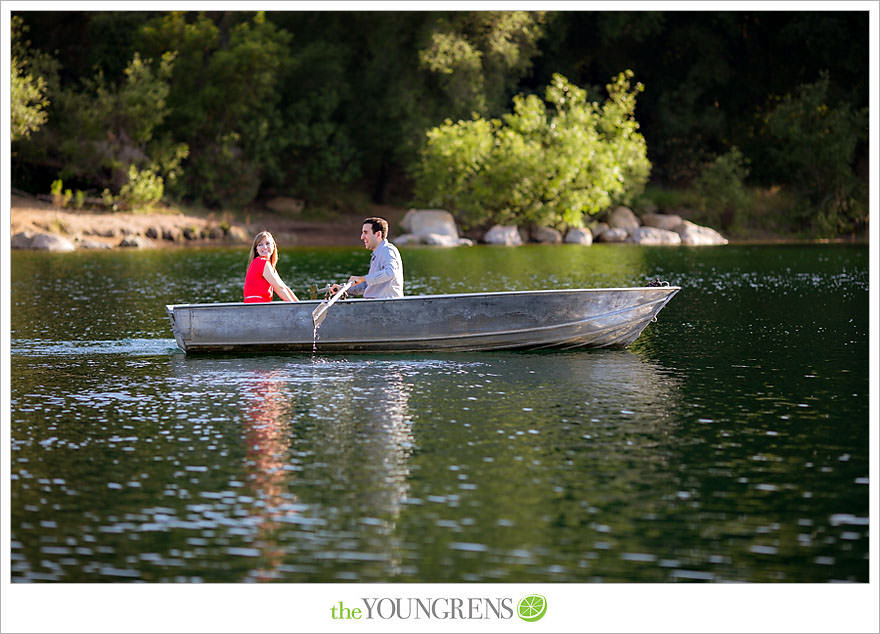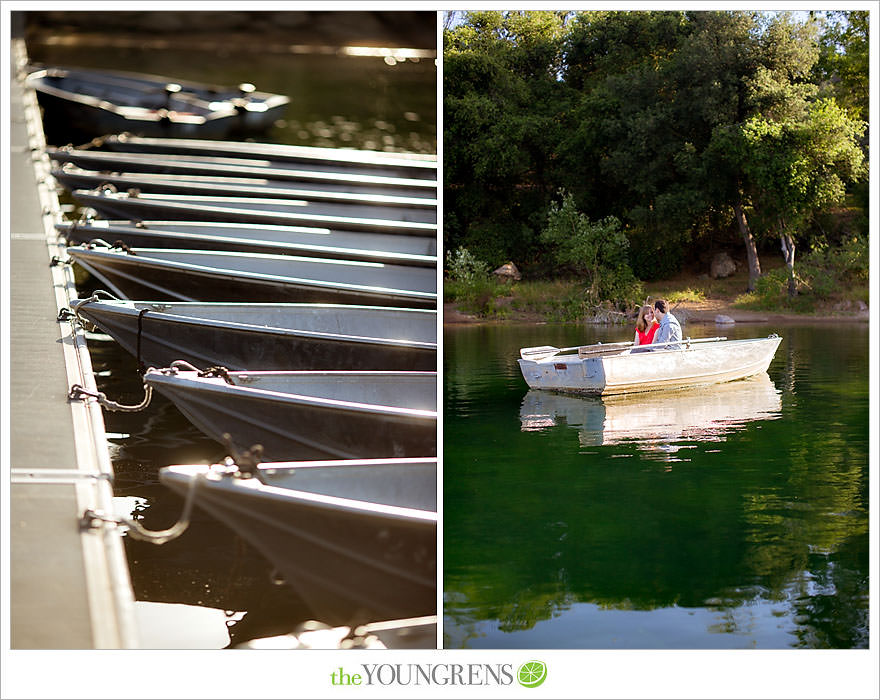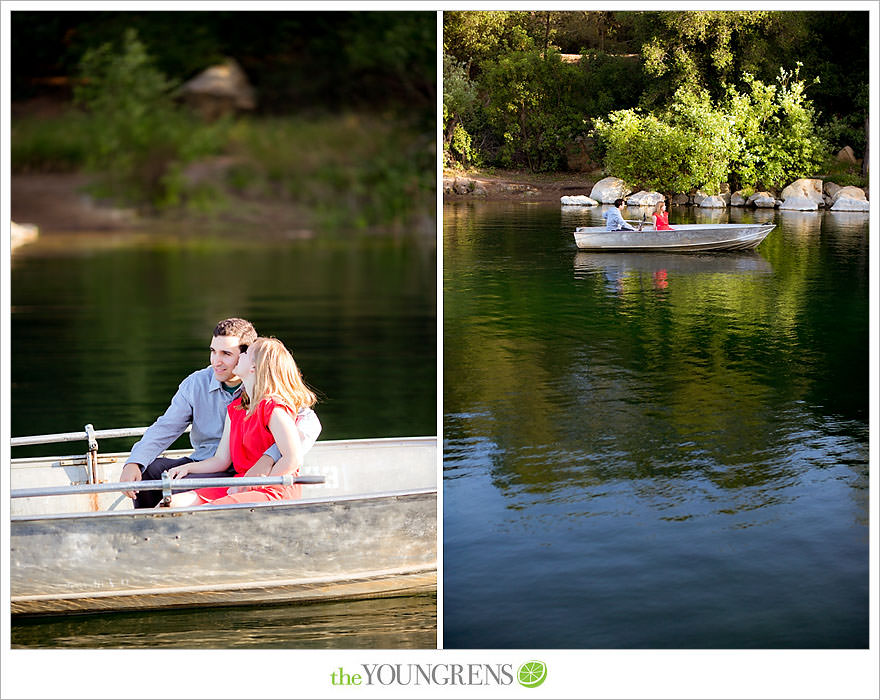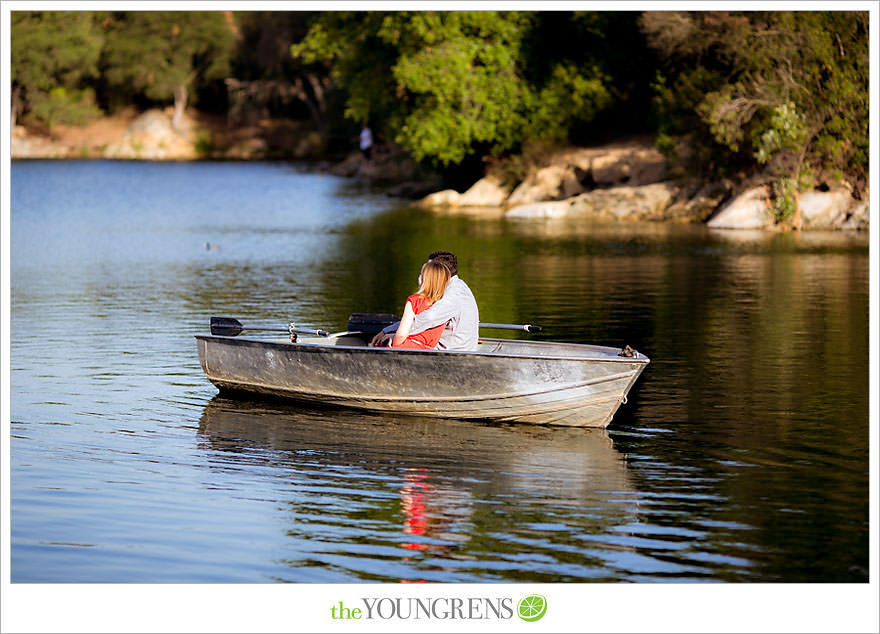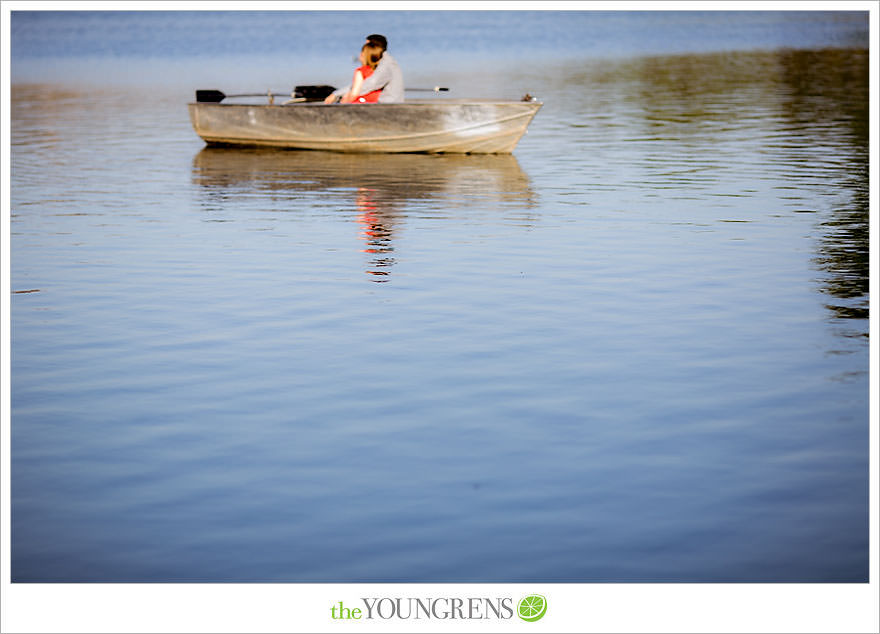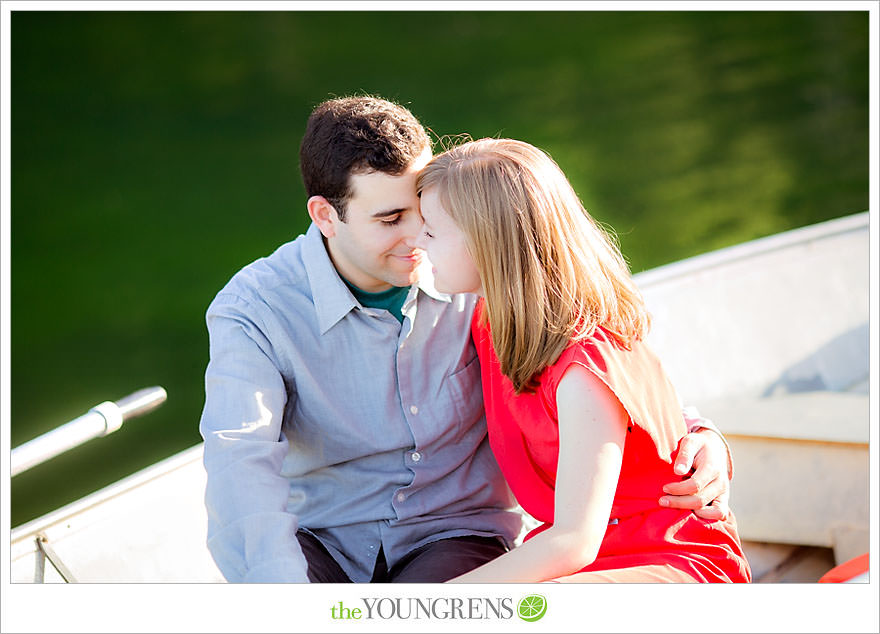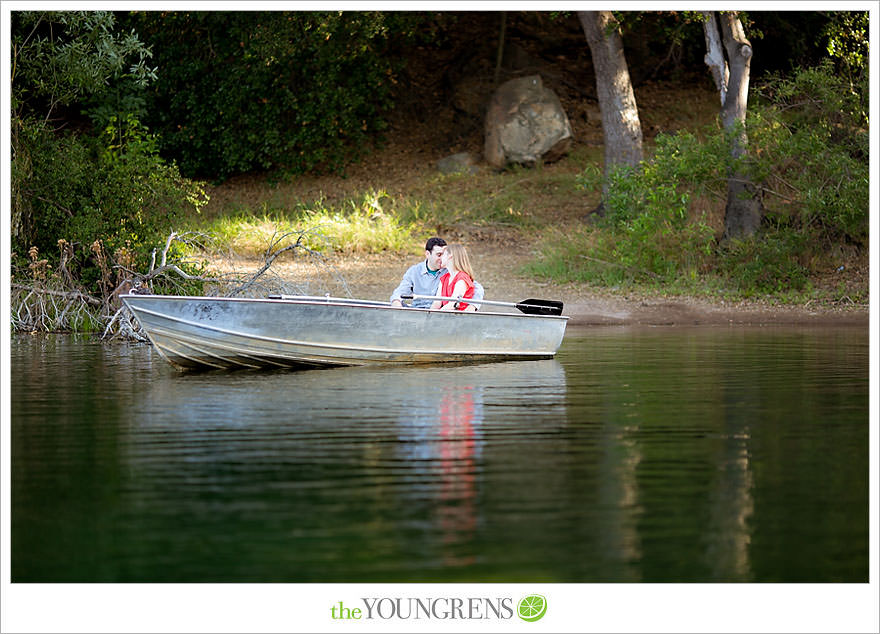 A boat, a lake, and sweet kisses – what more do you need?
I know what you're going to say and it's true – we did jump up and down with delight the entire session!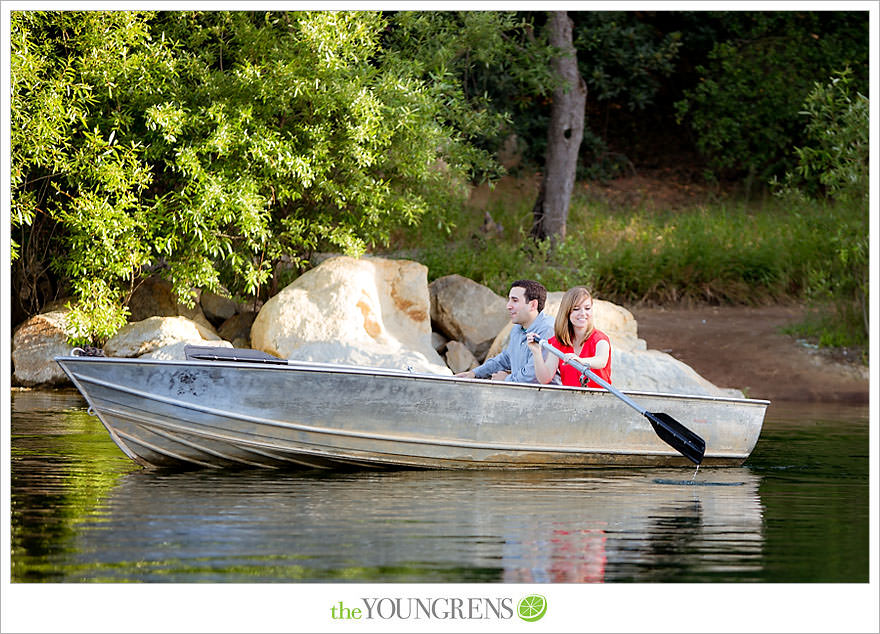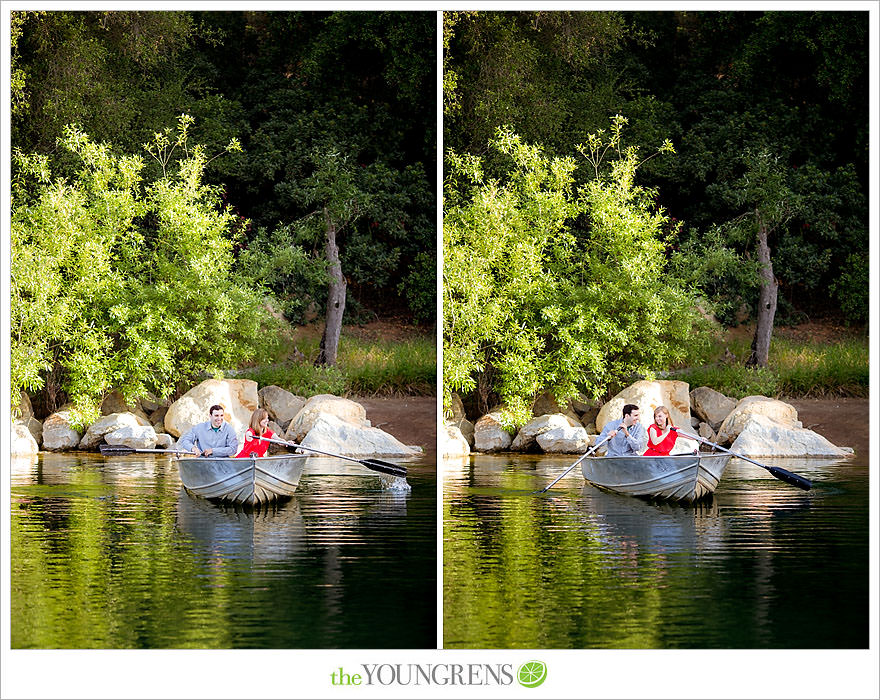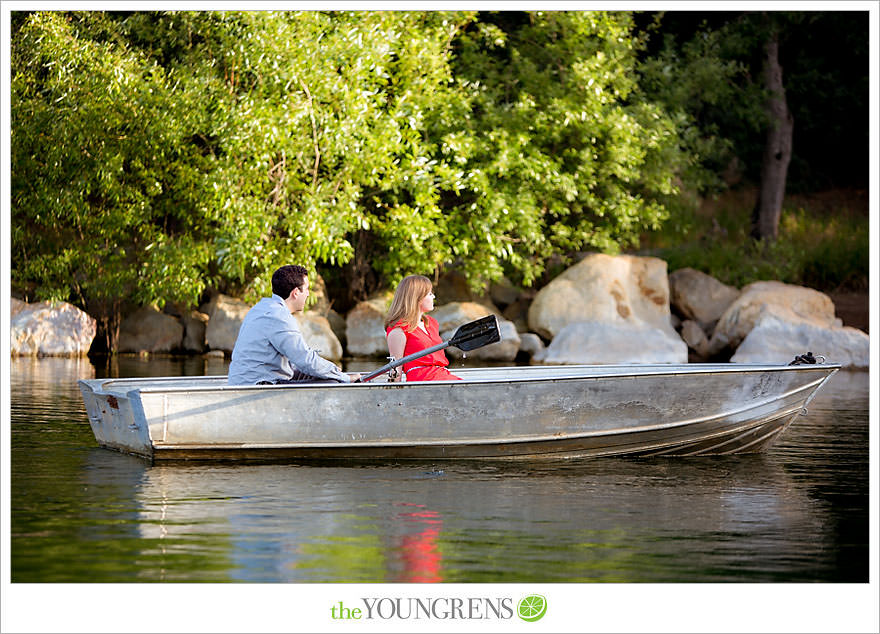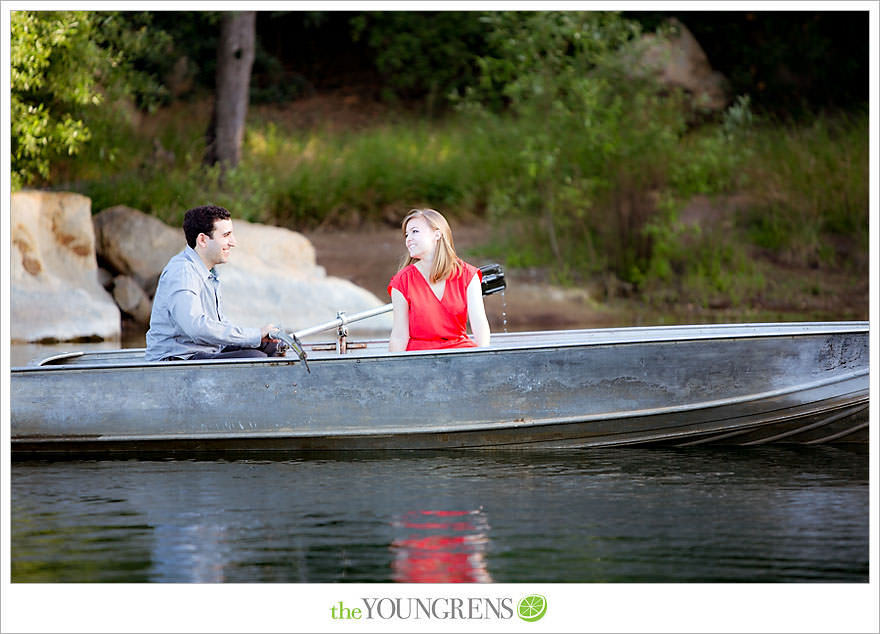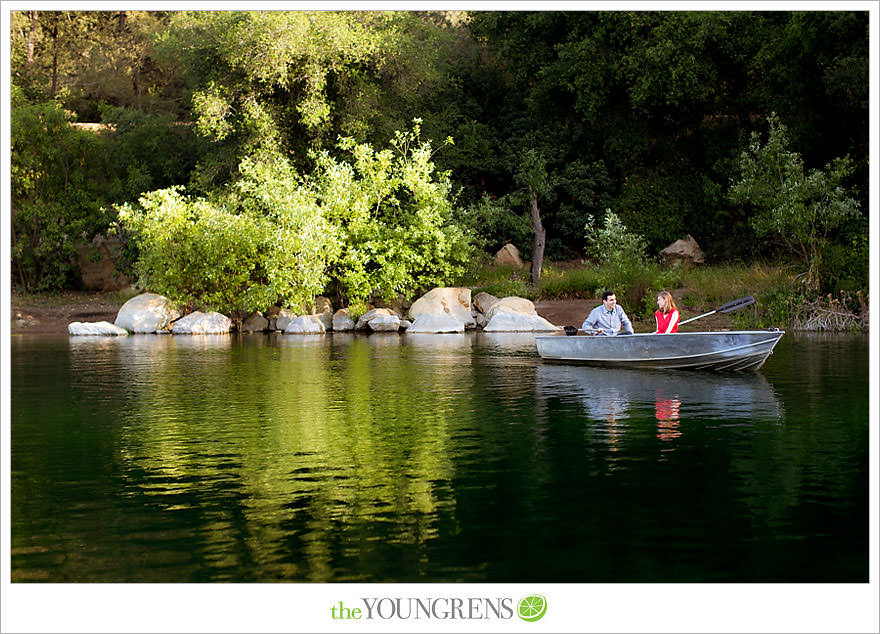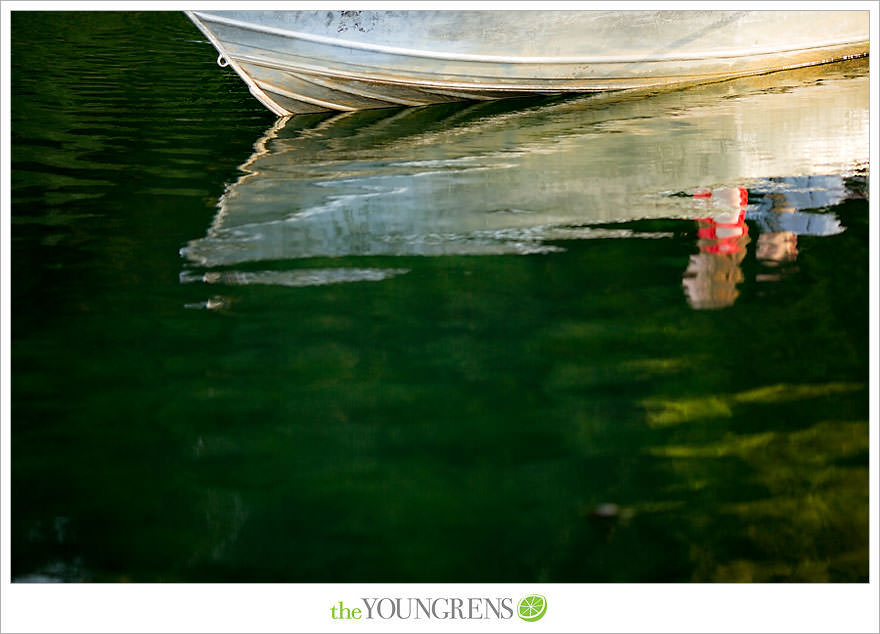 Ned brought along his ukele and gave Kim a quick lesson while in the rowboat. All of this cuteness was unprompted by the way. It's just THEM.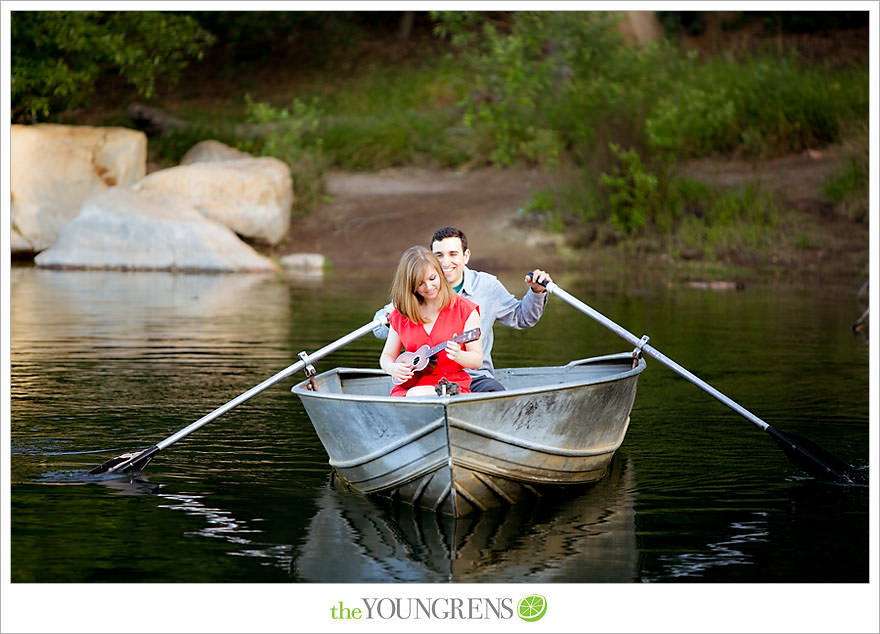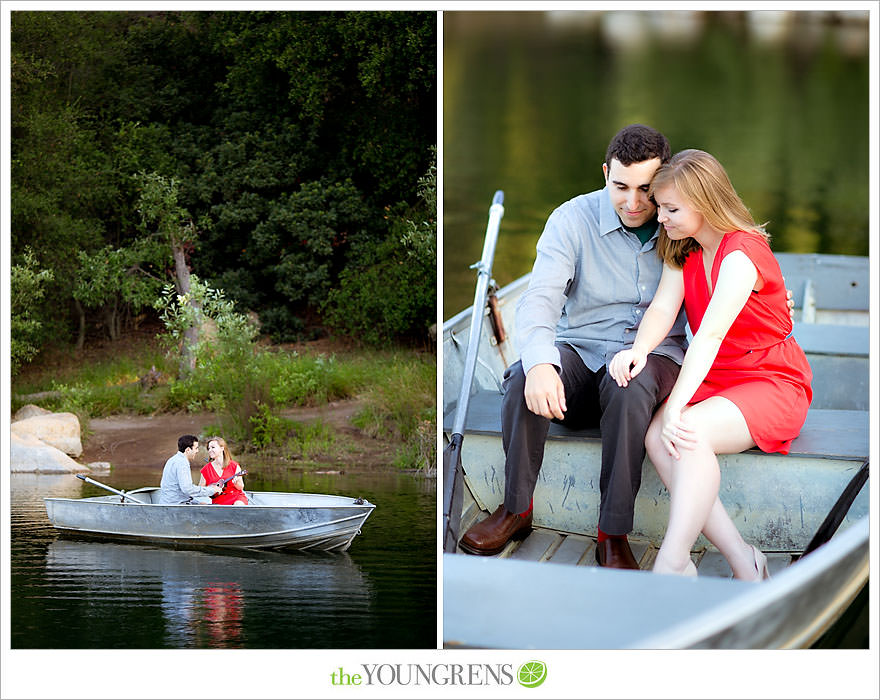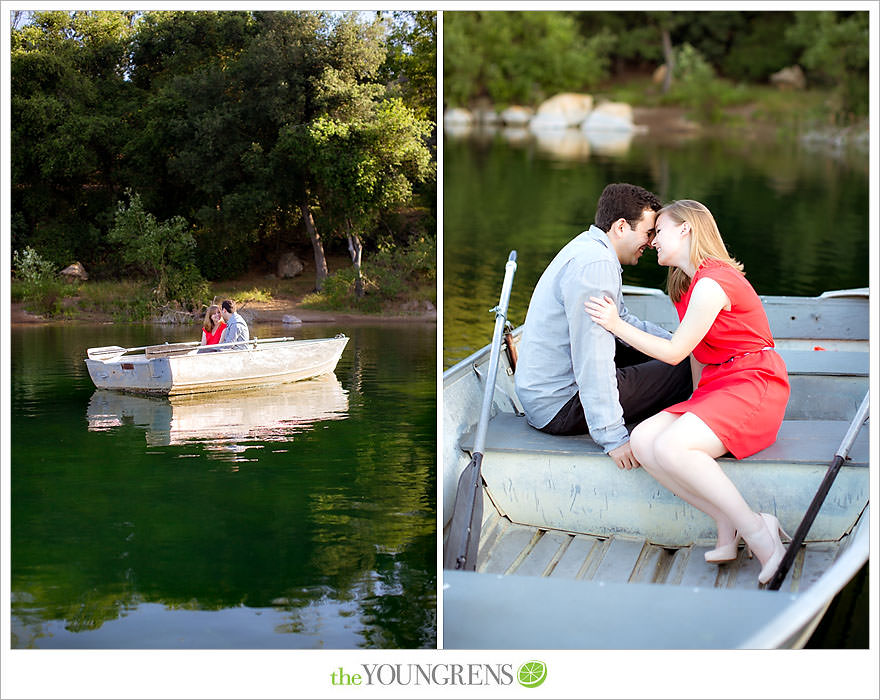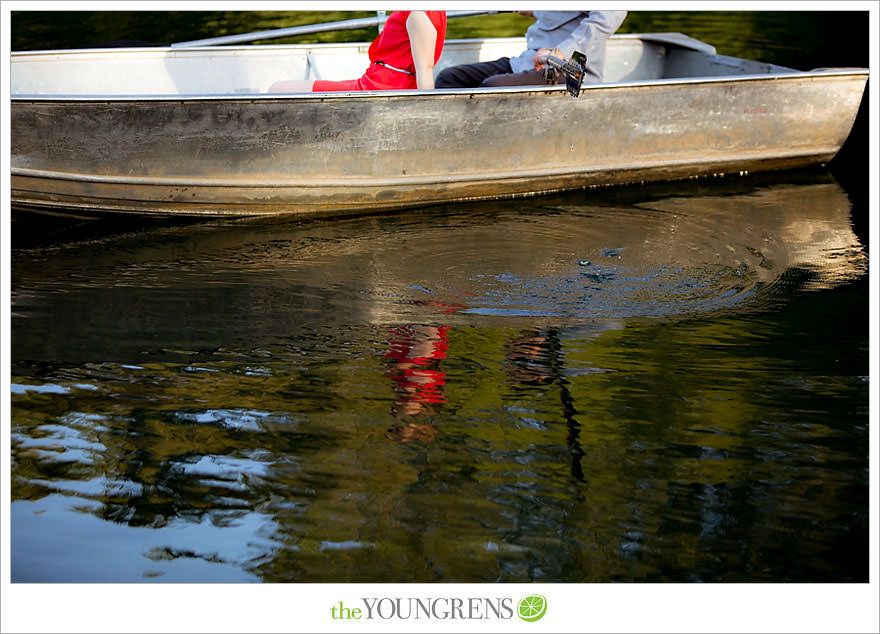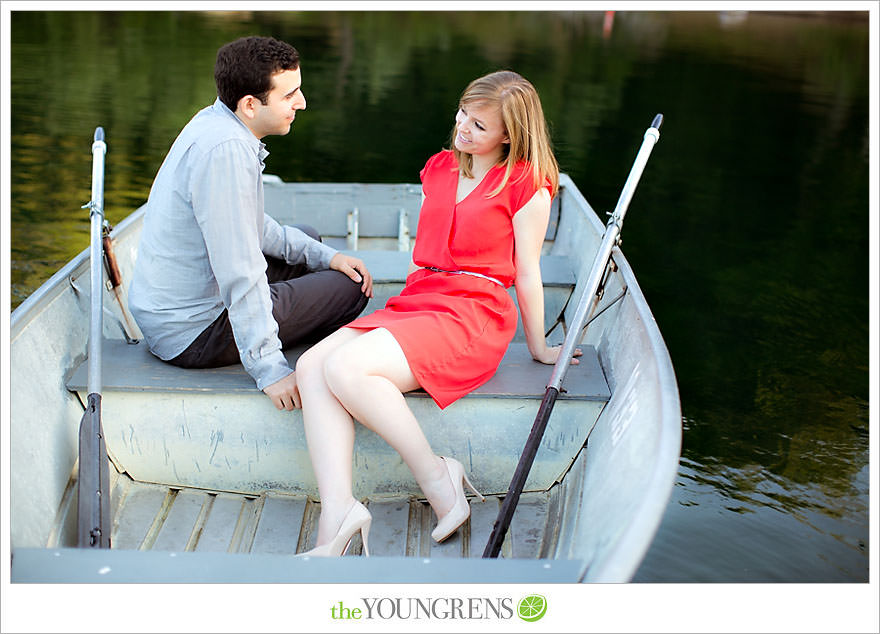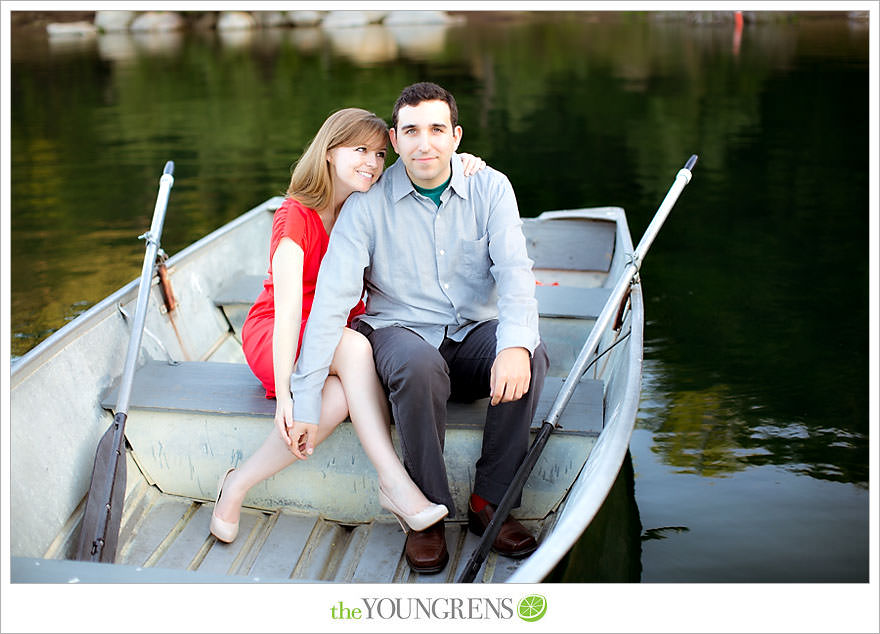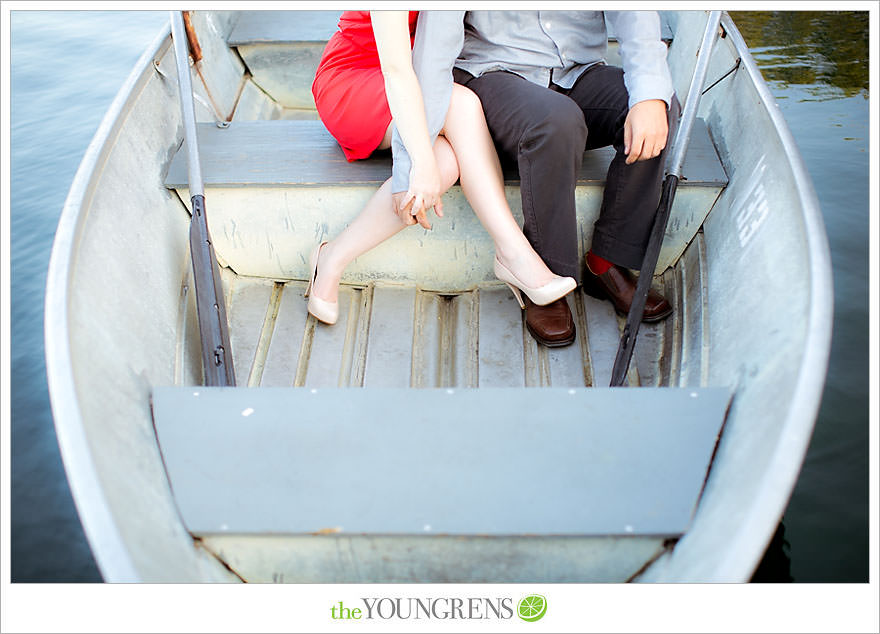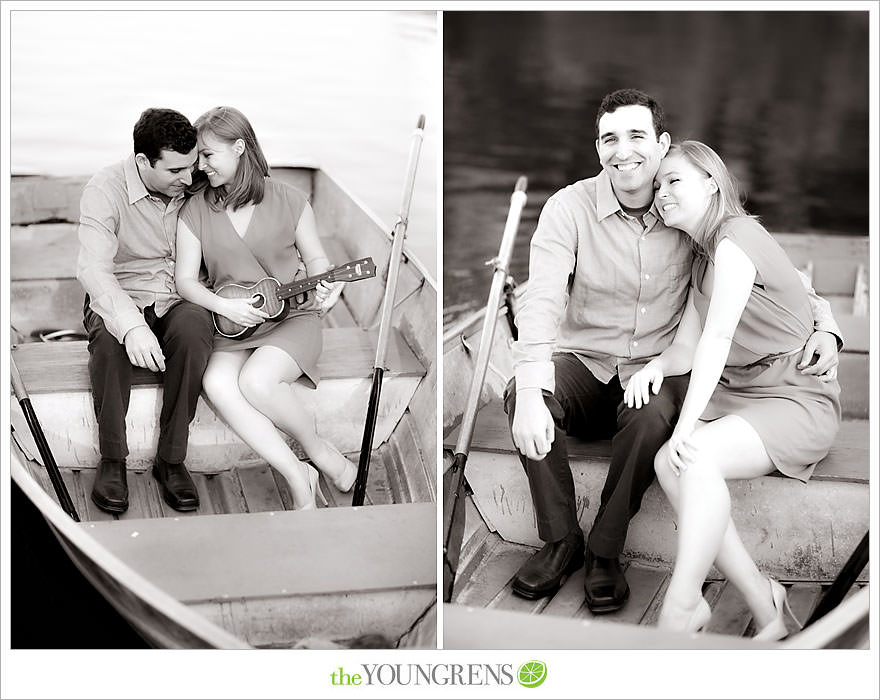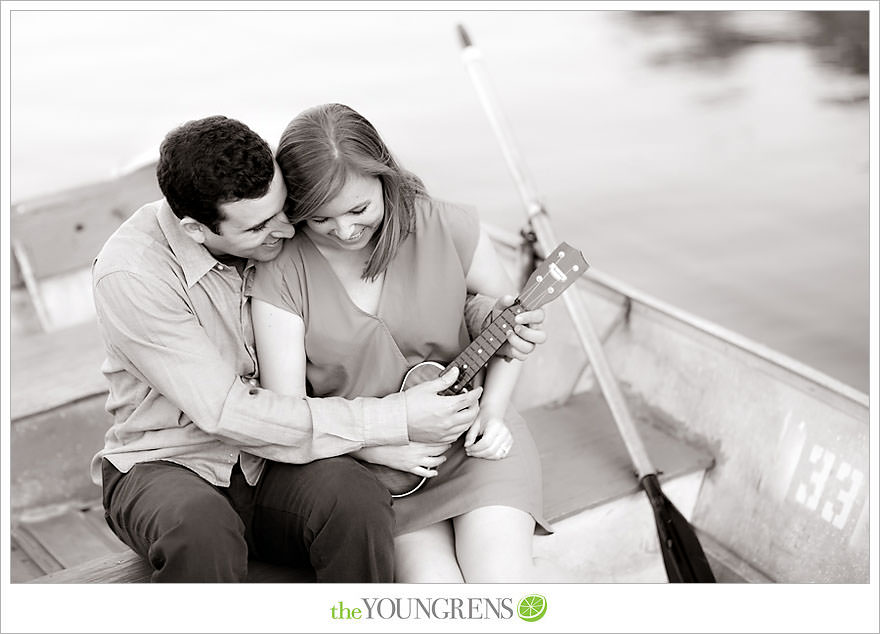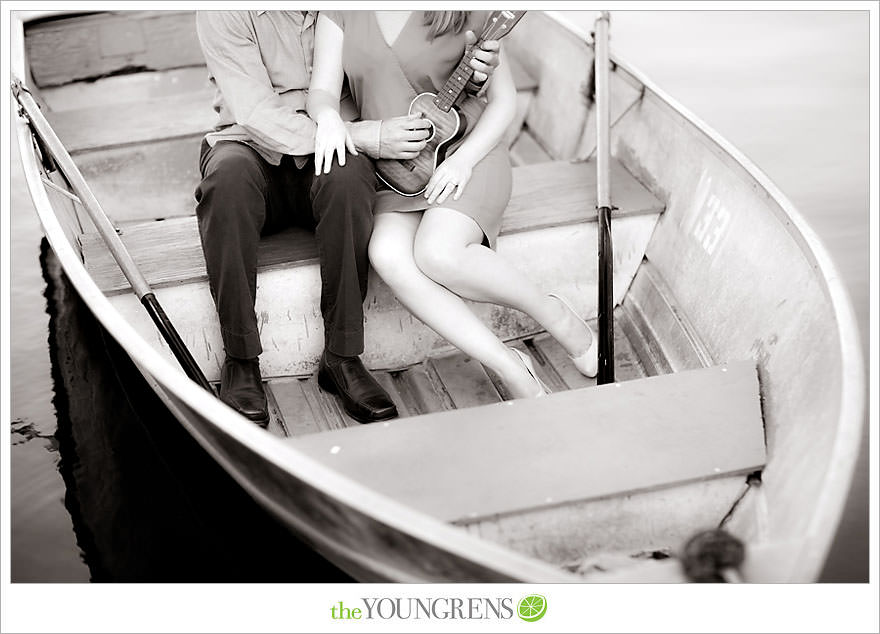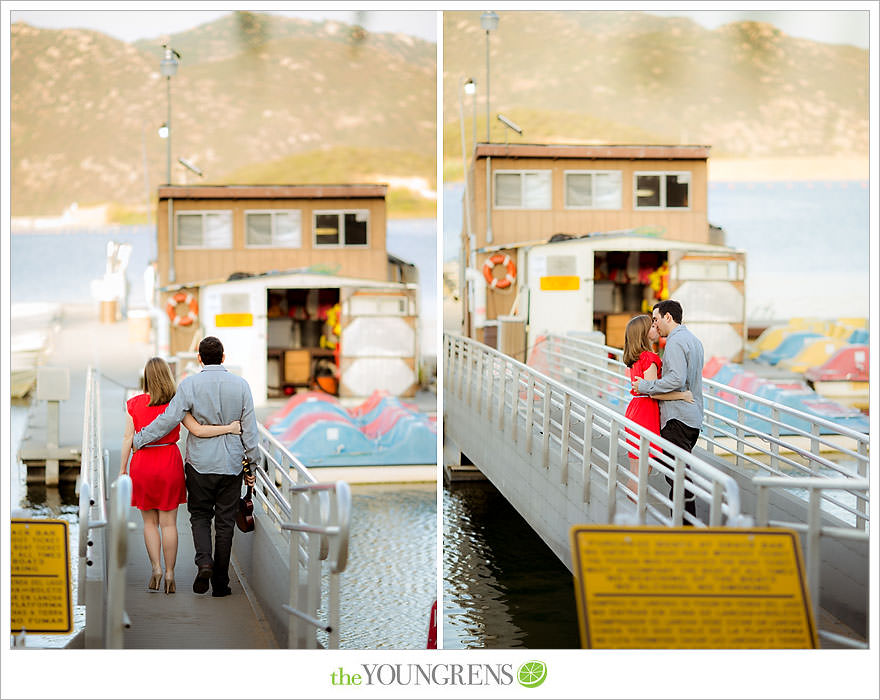 Prepare yourselves my dear readers because if you thought Part One of Ned and Kim's rowboat engagement session was magical then just wait until you see tomorrow when Kim dons a backless lace dress and Ned hops in a suit! It's killing me to wait but it'll be worth every ounce of suspense!
Hugs,
Erin