I have a feeling that this lovely engagement session at Dixon Lake is going to become a favorite simply because it makes my heart so happy! There's nobody sweeter than Ned and Kim and hanging out with them was simply a treat. After we hopped off the rowboat, these two got dolled up in a dress and a suit, and we strolled along the flowering lakeshore in the waning afternoon. Check out Kim's innocent-yet-sexy backless dress in pink lace – the only thing that made this outfit more fabulous was the sparkly gold heels she paired with it!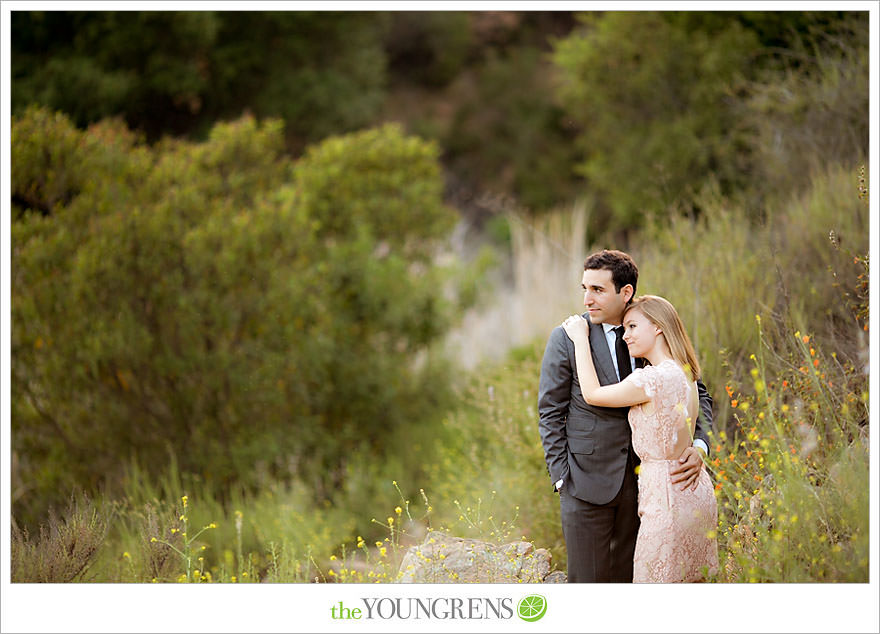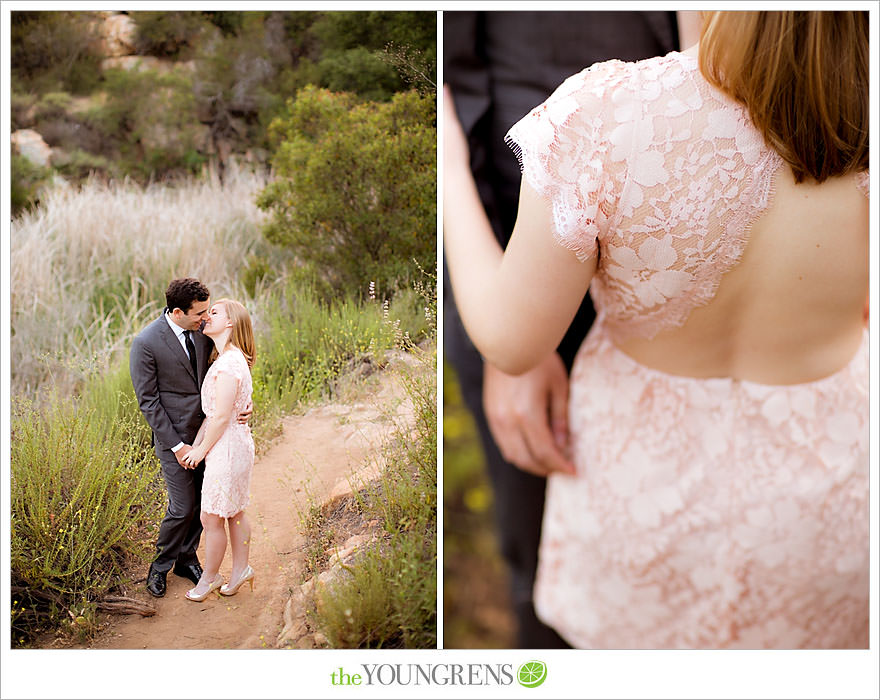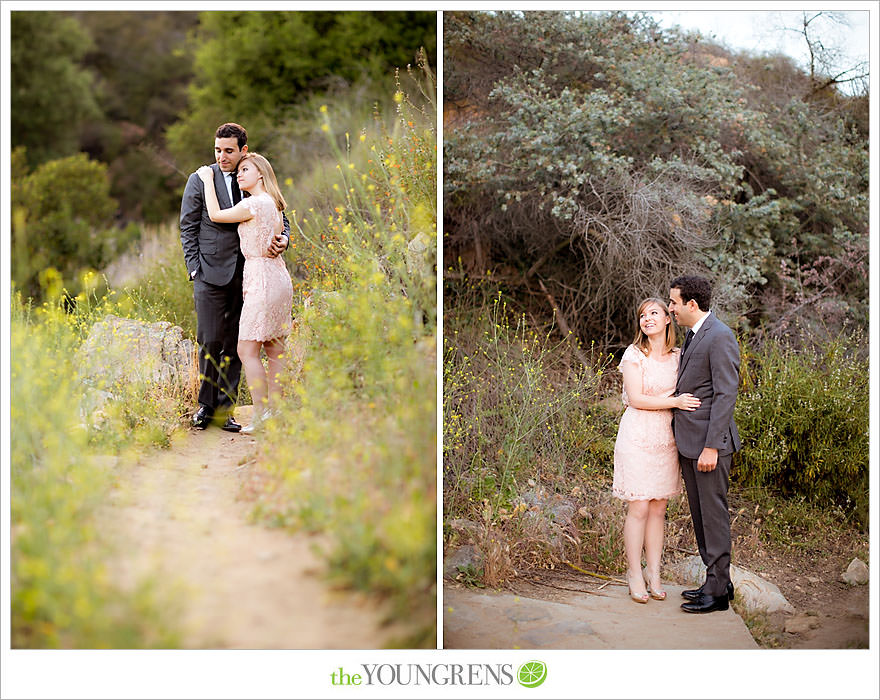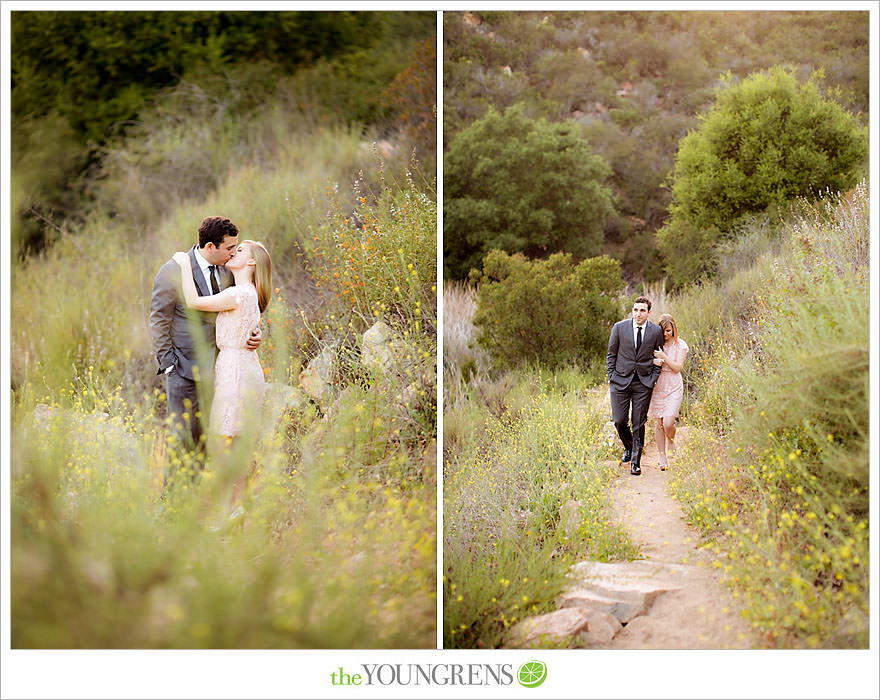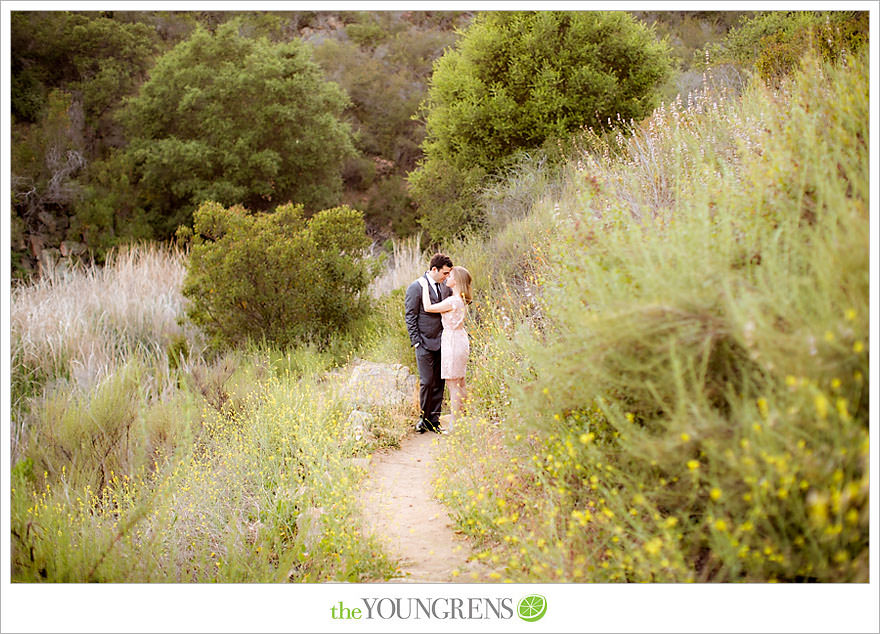 So lovely! I could look at these images all day long and never grow tired!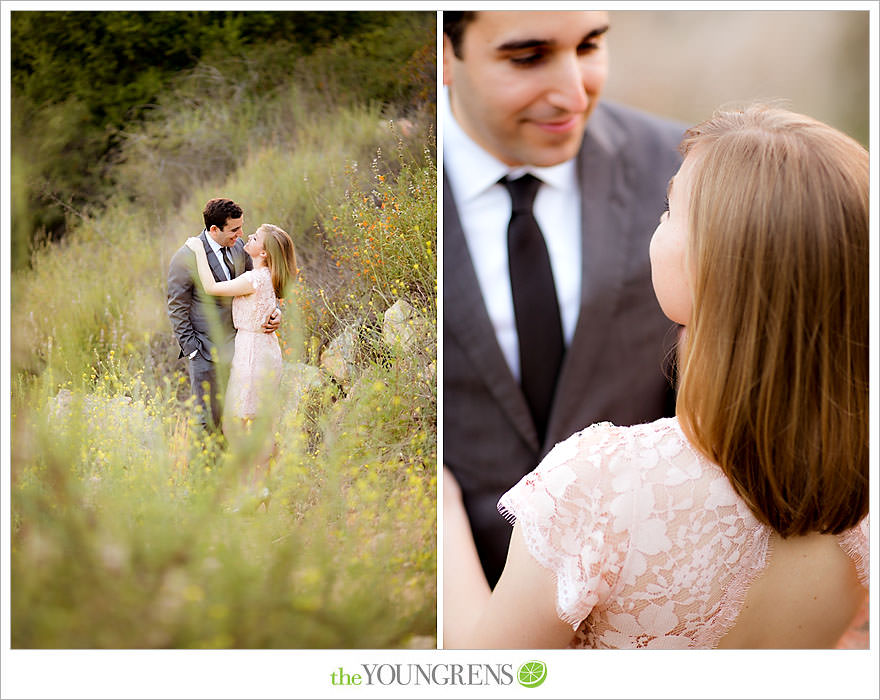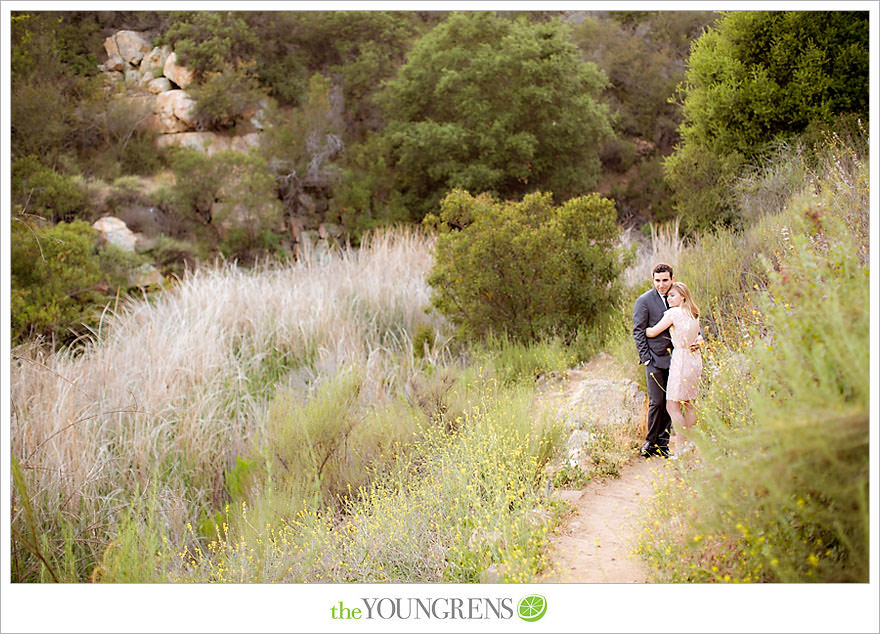 My heart just skipped a beat with these lovely black and white moments Jeff captured.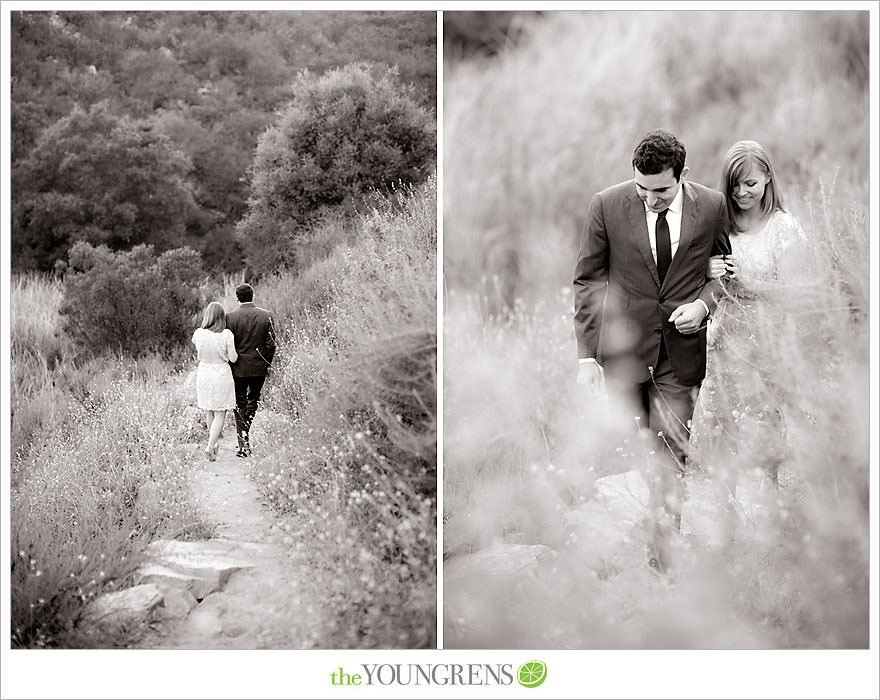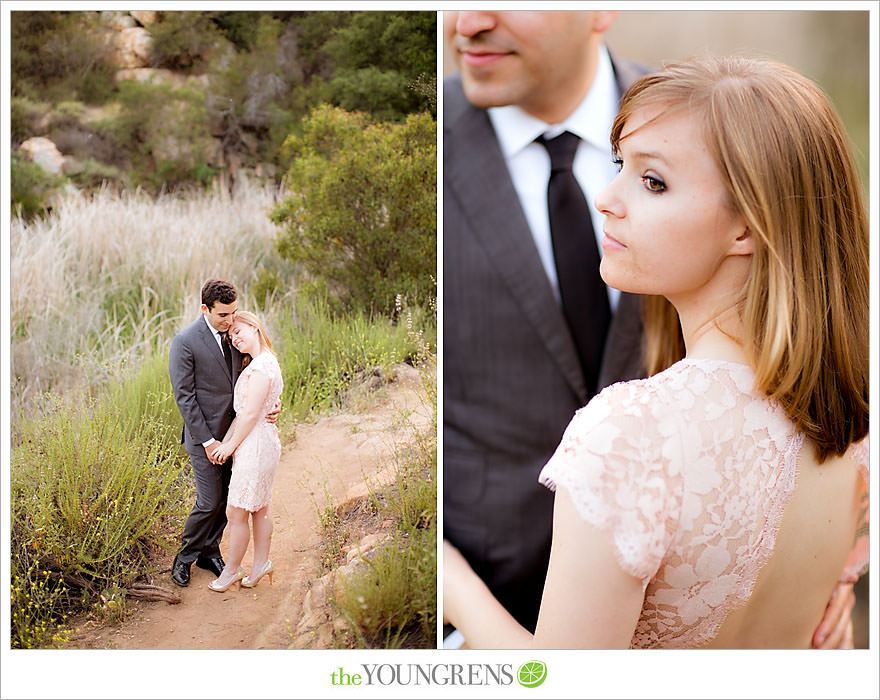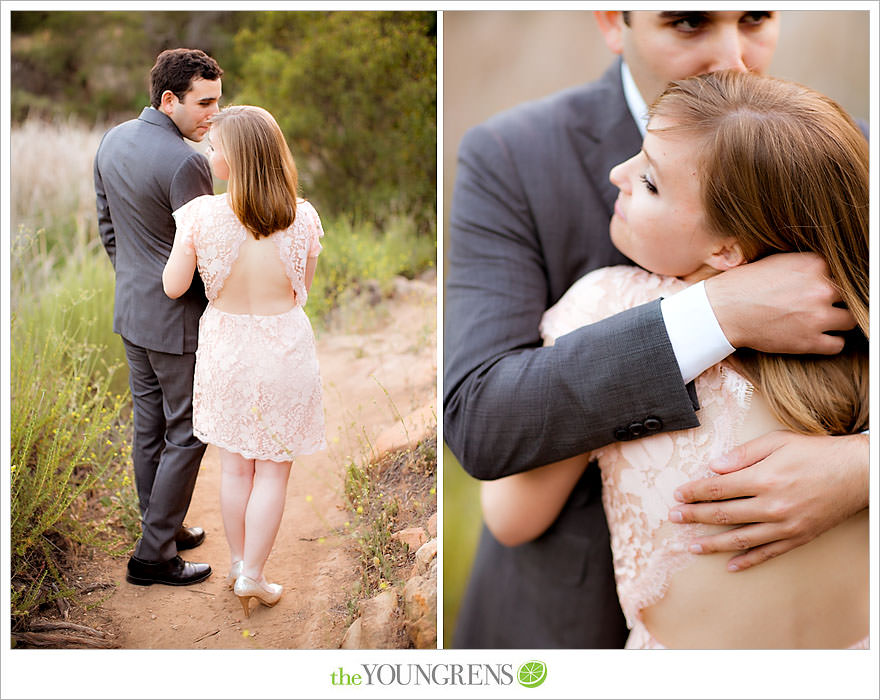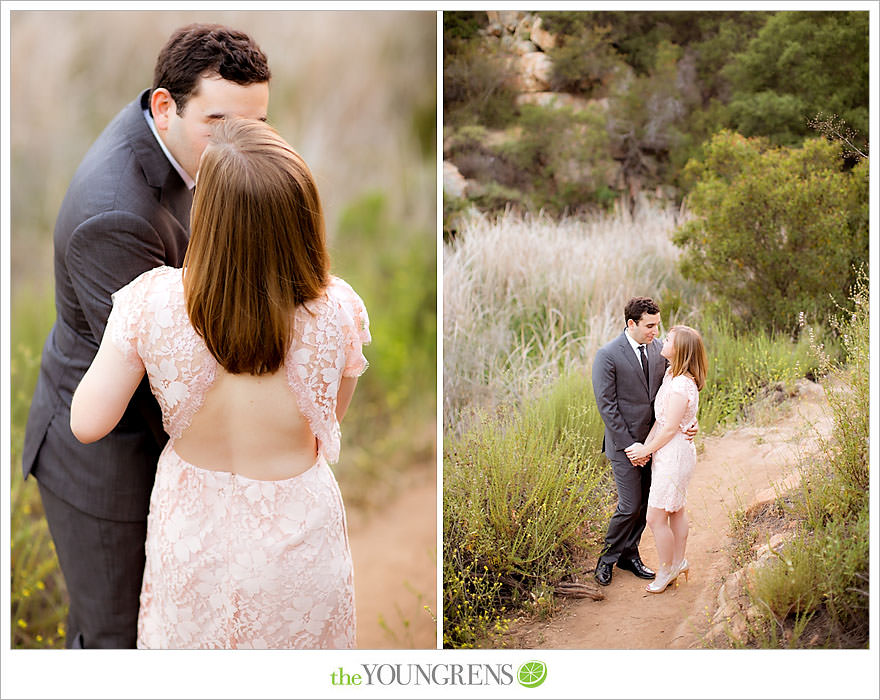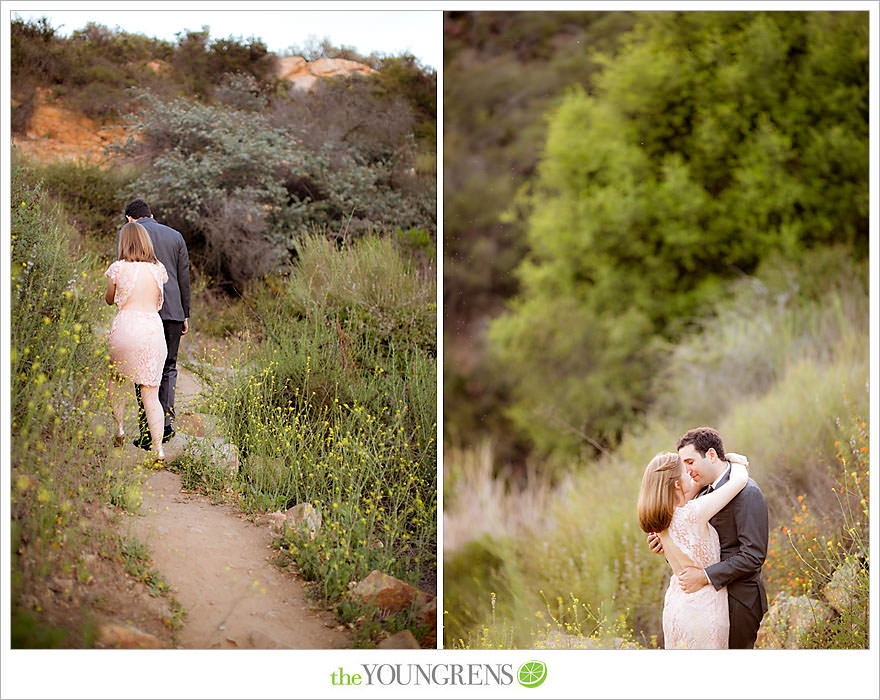 I'm absolutely in love with this photo! These little moments are what fill our lives with joy.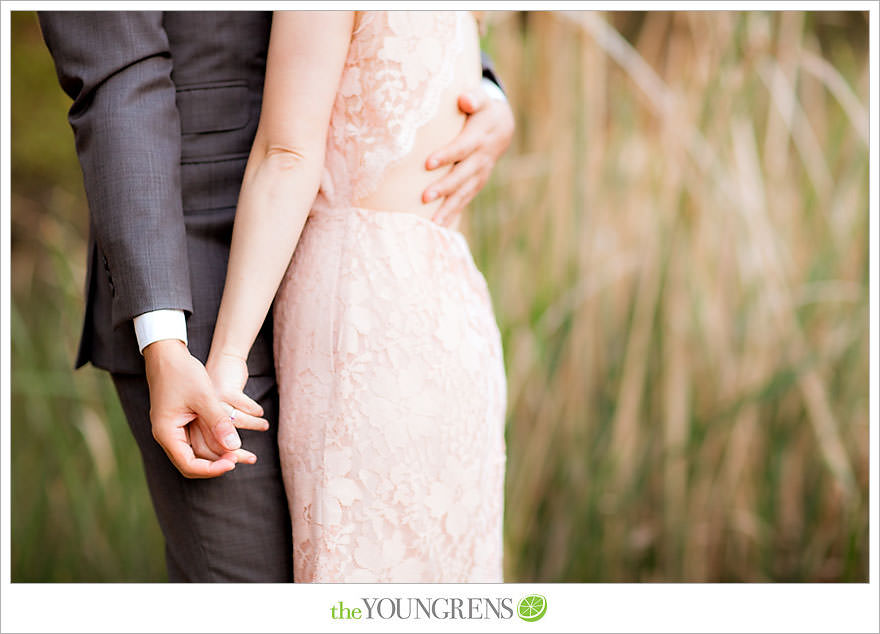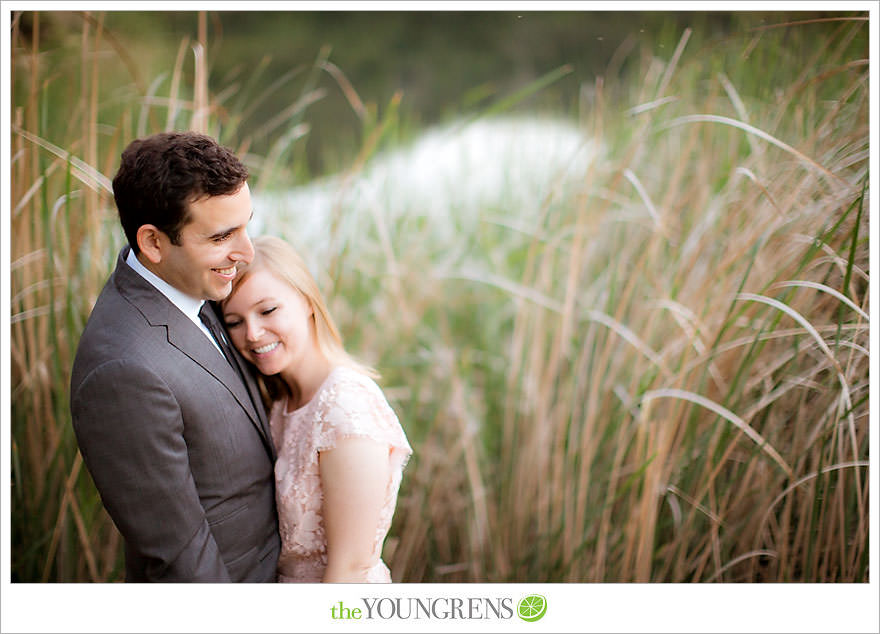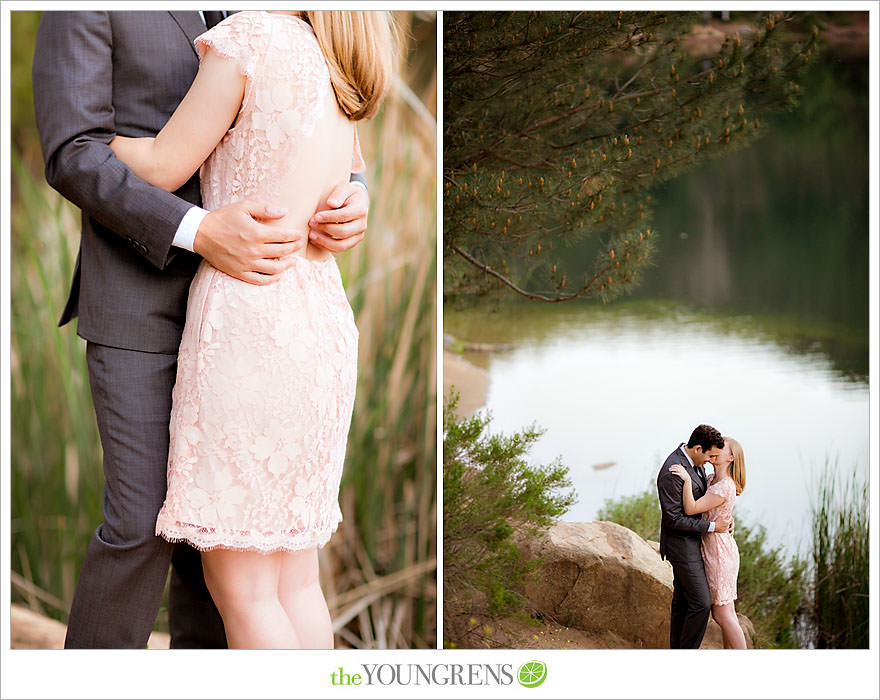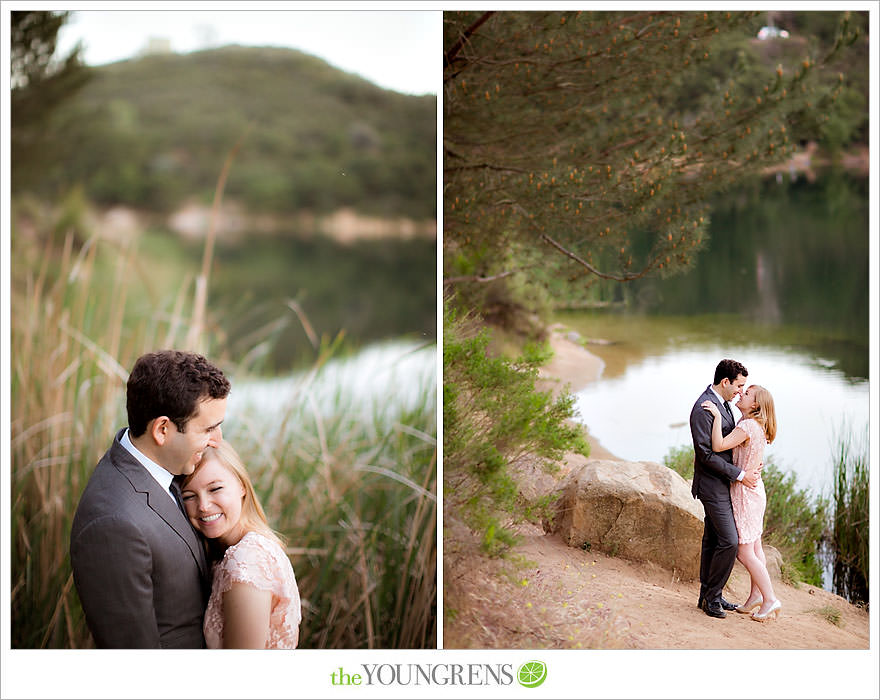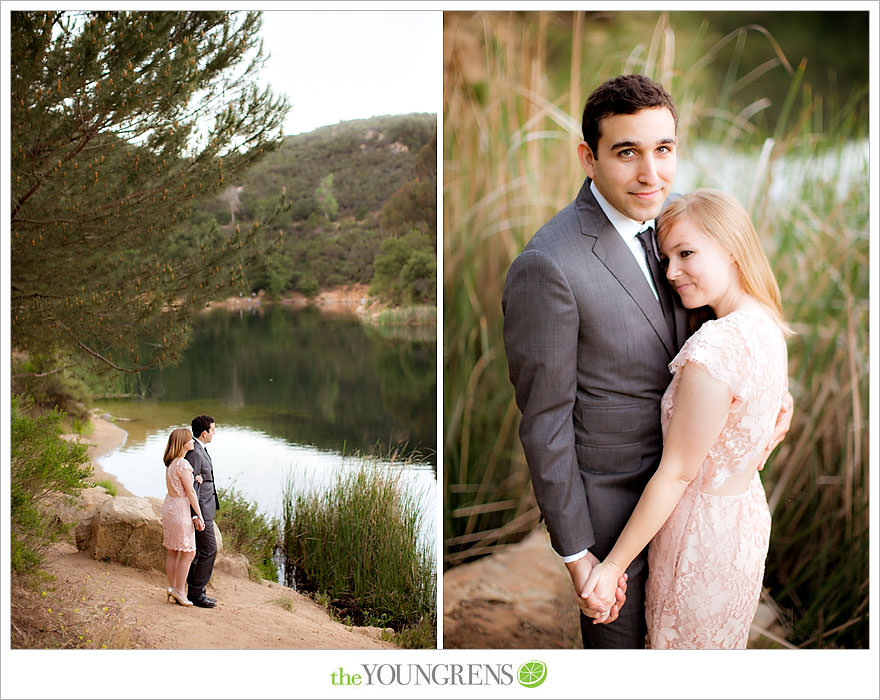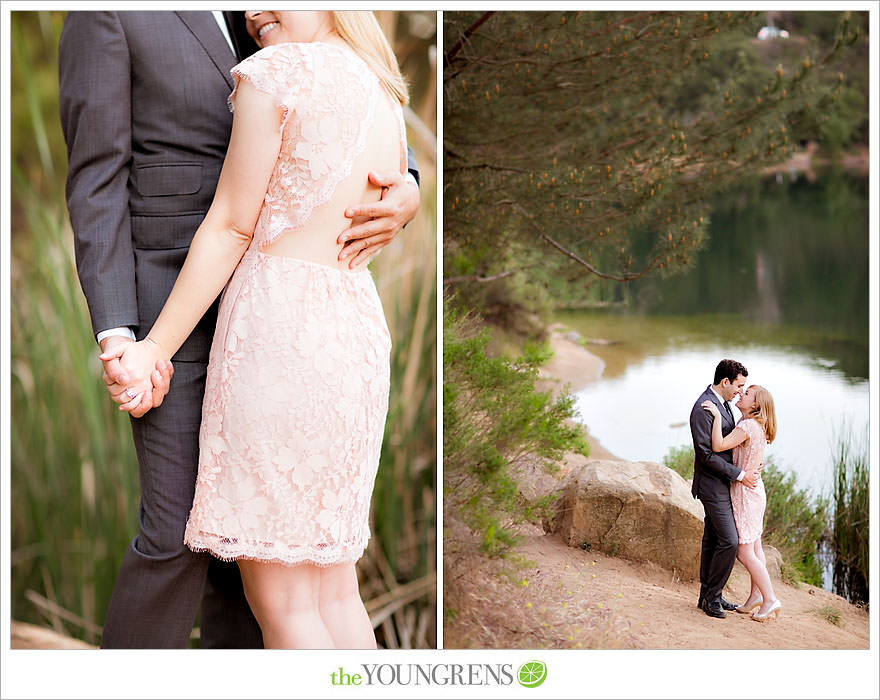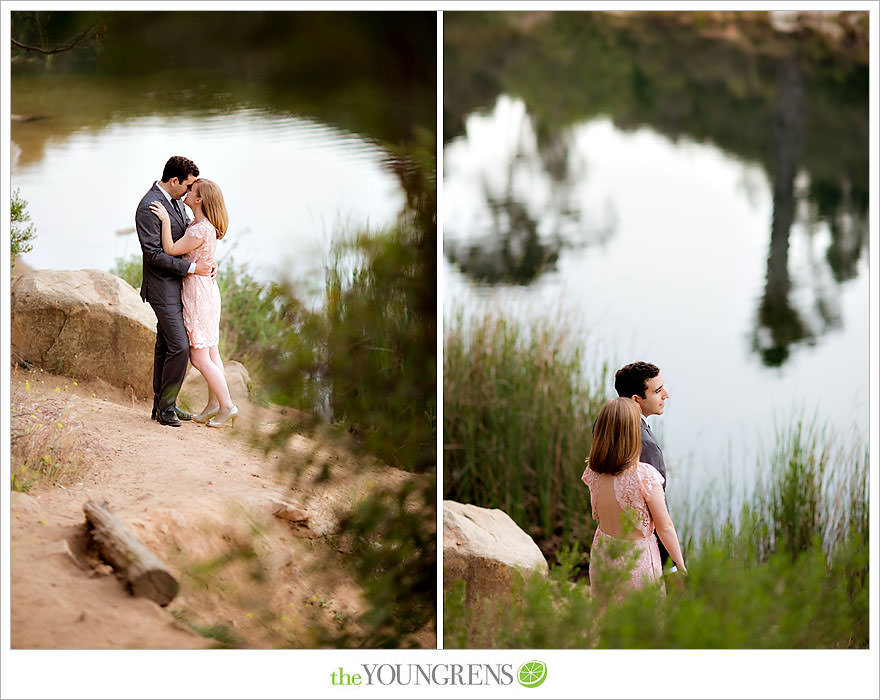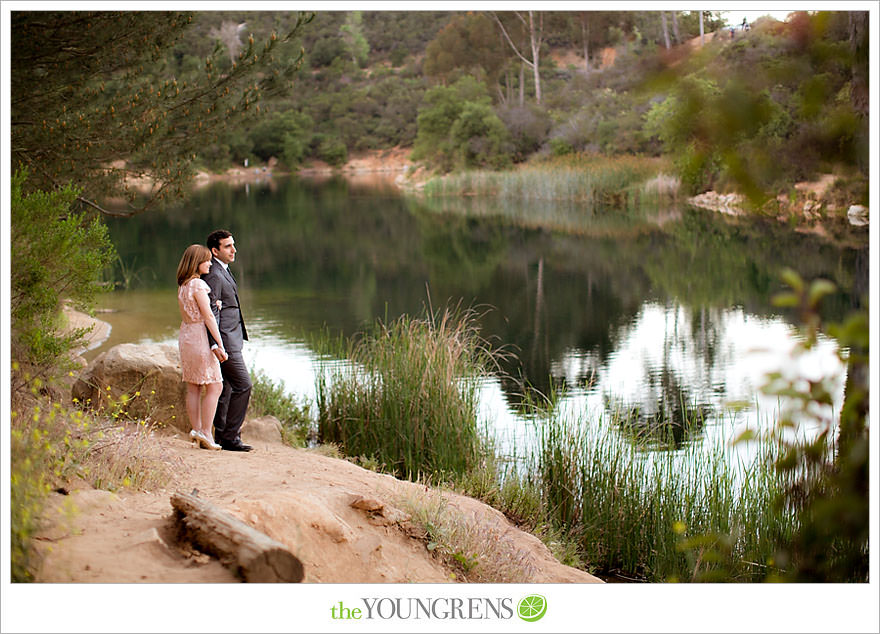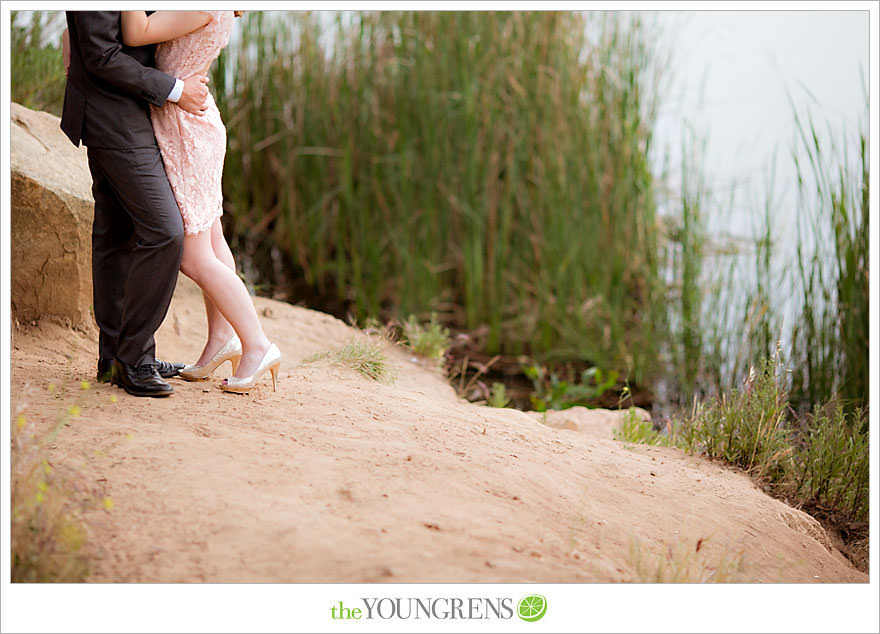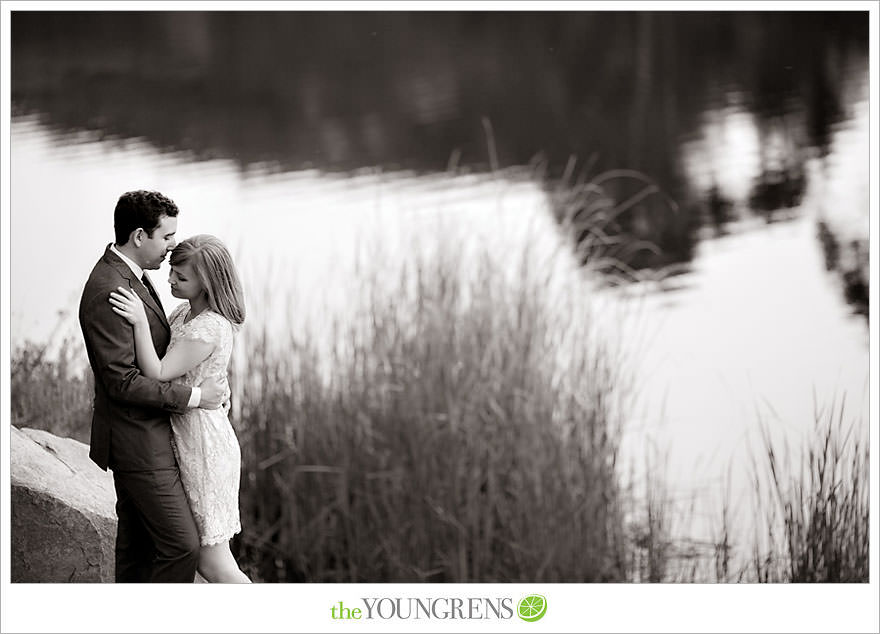 Perfect smiles – perfect couple!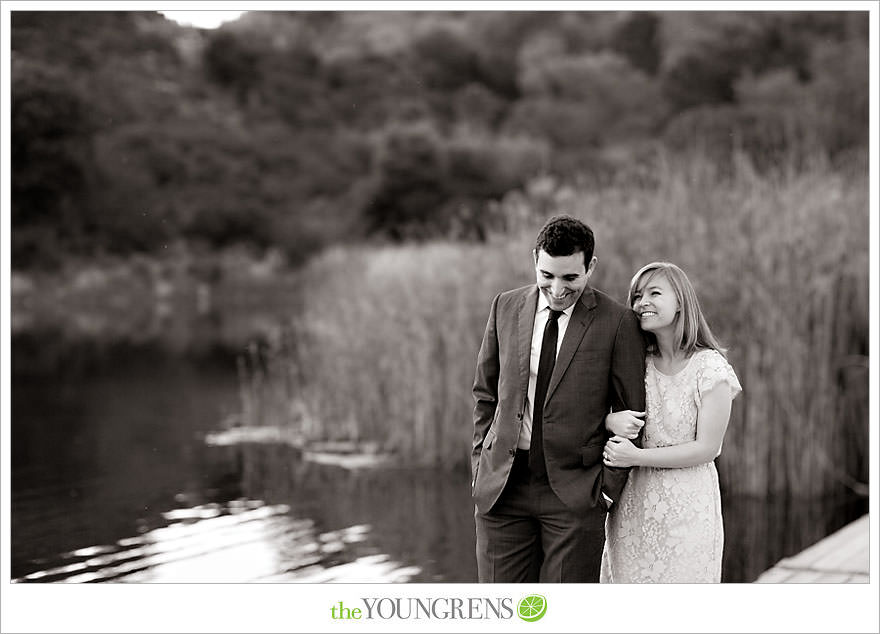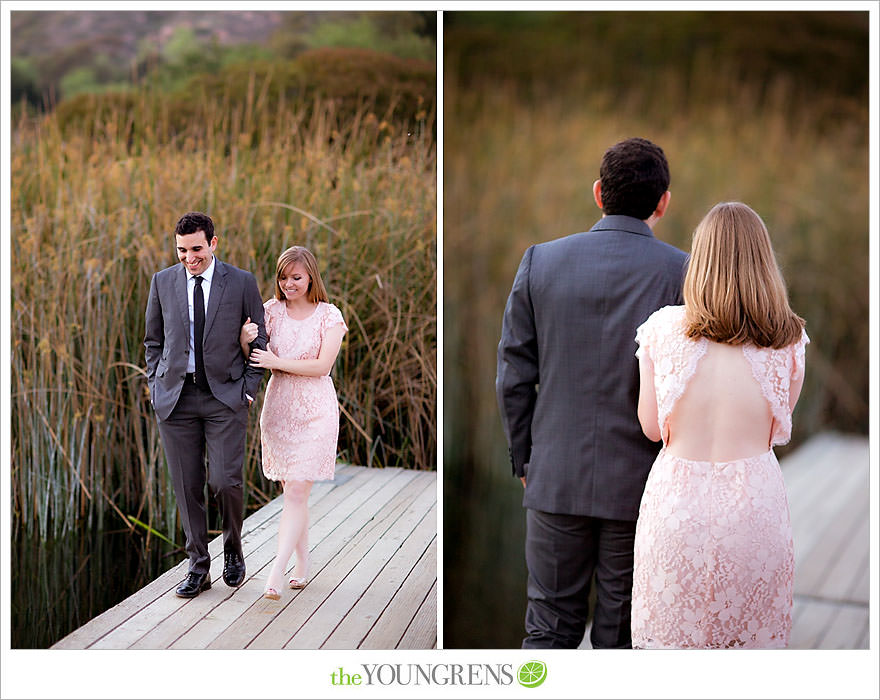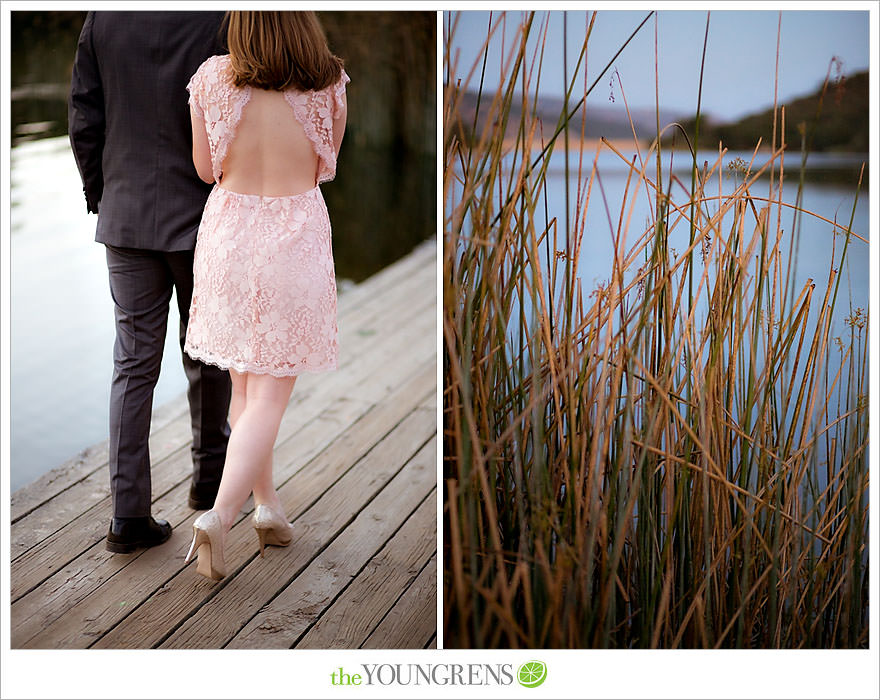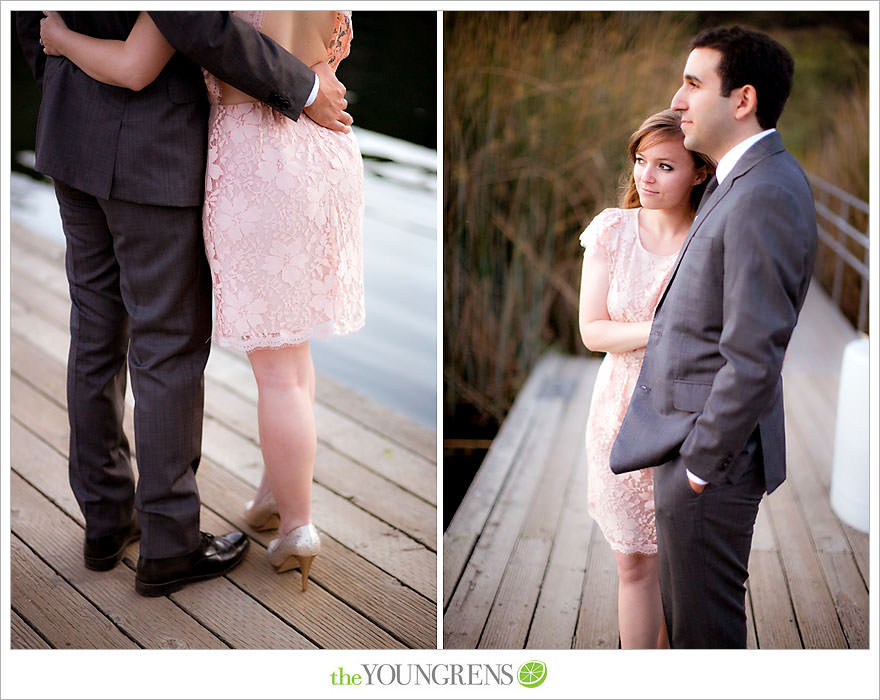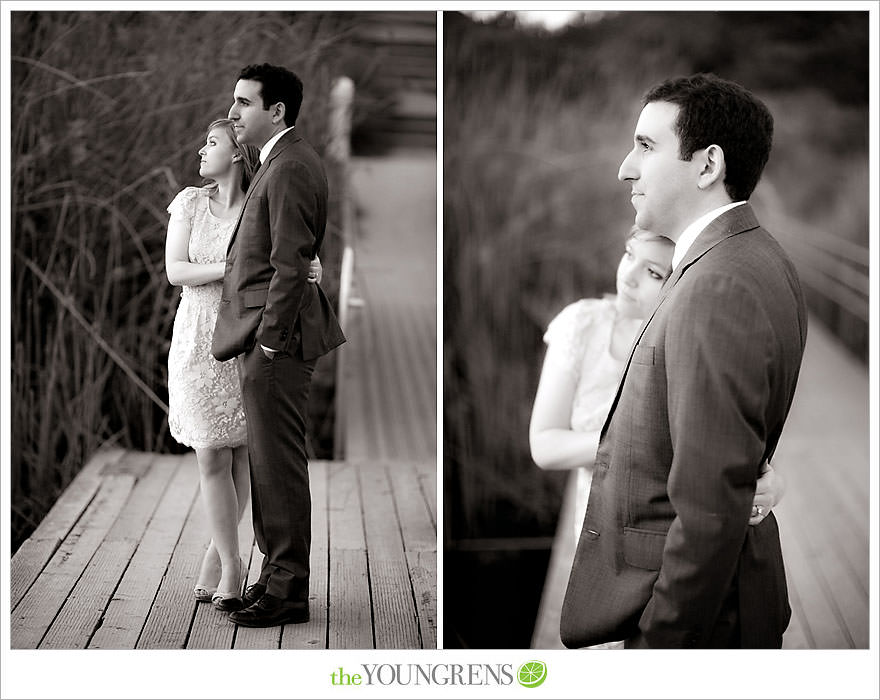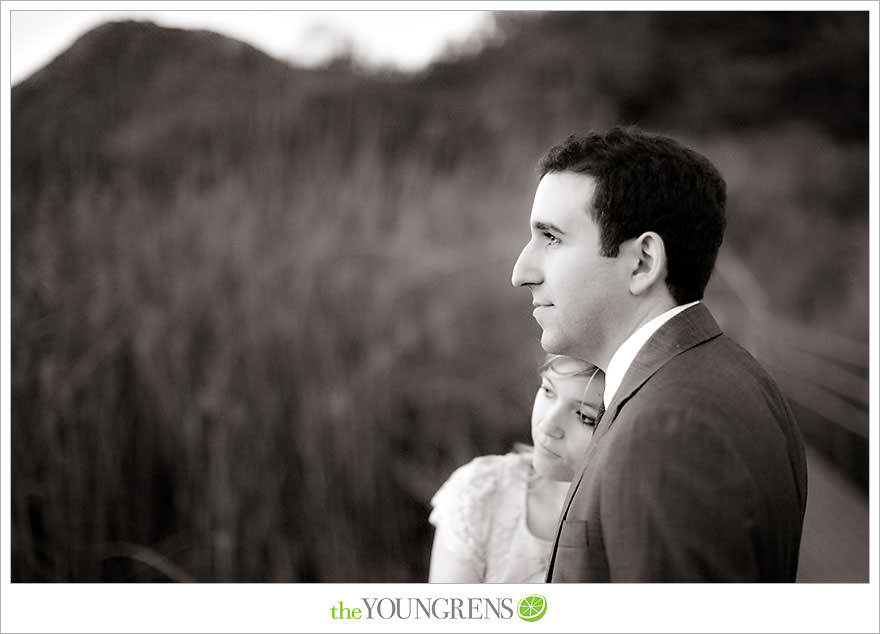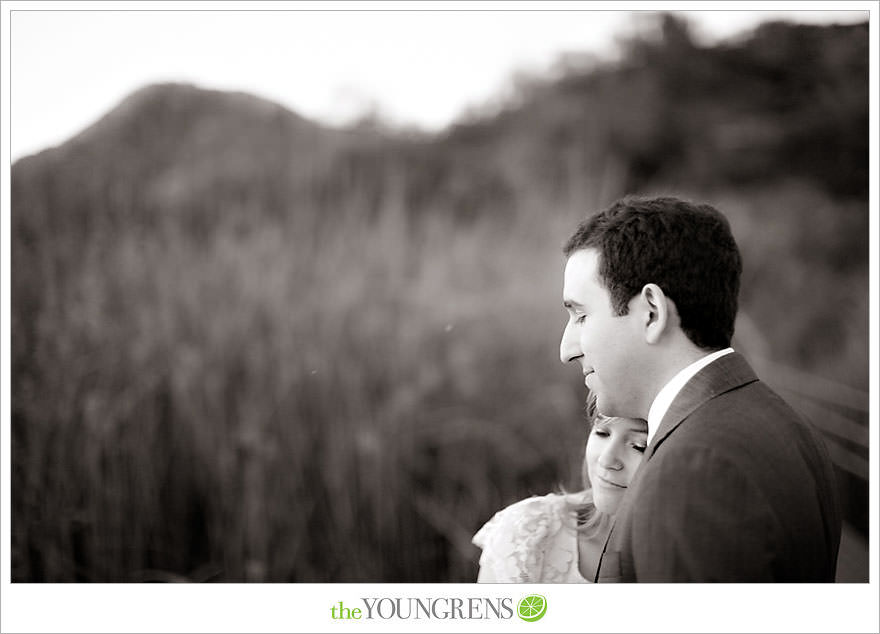 Ned and Kim: We were so full of joy after your session and felt like we had taken a deep breath of fresh air. Thank you for your kind spirits and honest souls. You may not realize just how happy it makes those around you!
Hugs,
Erin