Jeff and I have been shooting from rooftops quite a bit lately and today we get to feature Jason and Carissa's engagement session on top of the St. James Hotel! I love when a couple chooses a location for their engagement session that is both beautiful AND meaningful. The rooftop of the St. James Hotel has always been a special place for city-lover Carissa. For her, the bustle and noise of the city isn't distracting – it's incredibly relaxing. So sitting above the streets on the St. James rooftop was always a mental and spiritual retreat where she could go to escape the craziness of life. And now she gets to share this special place with the love of her life!  A huge thanks goes out to the St. James Hotel for allowing us to shoot up there and to Jason and Carissa for coordinating everything!
Isn't San Diego dreamy? The only thing more dreamy than the downtown skyline is Jason and Carissa's adorable connection.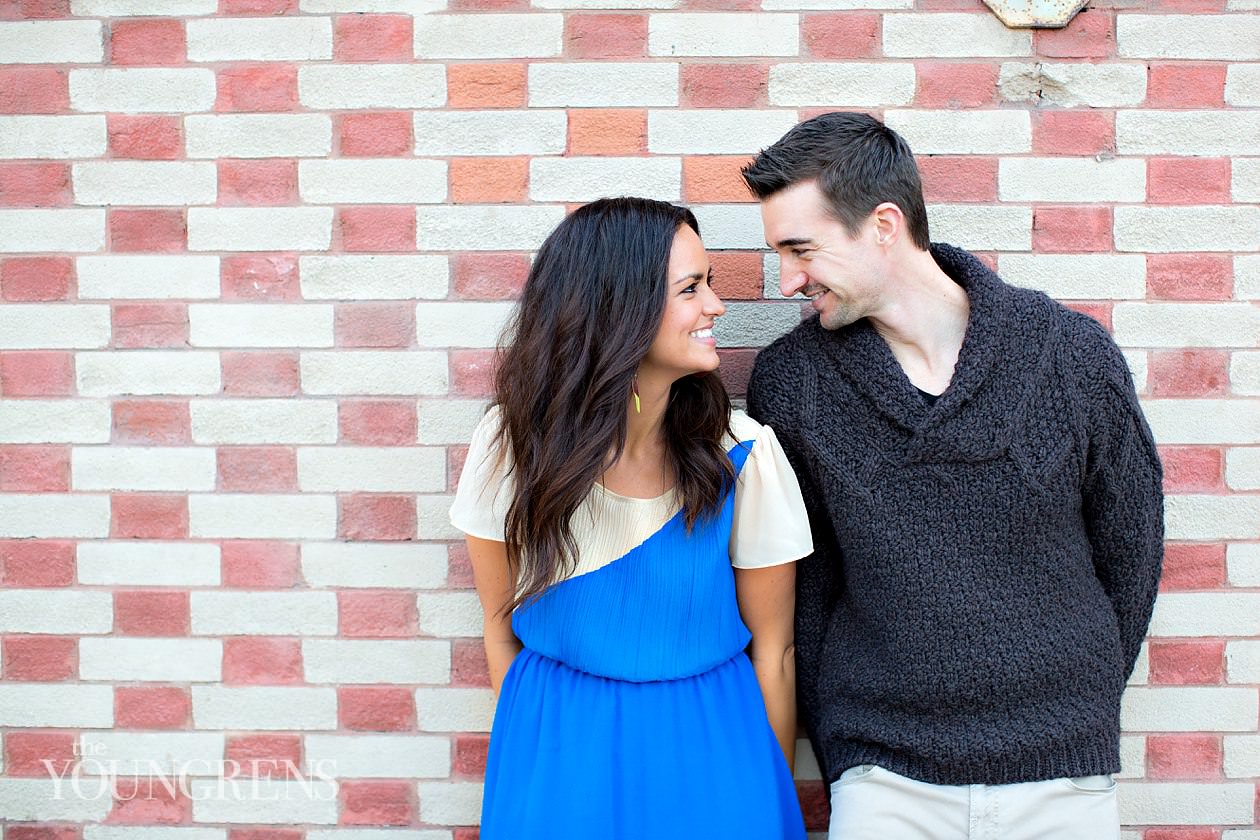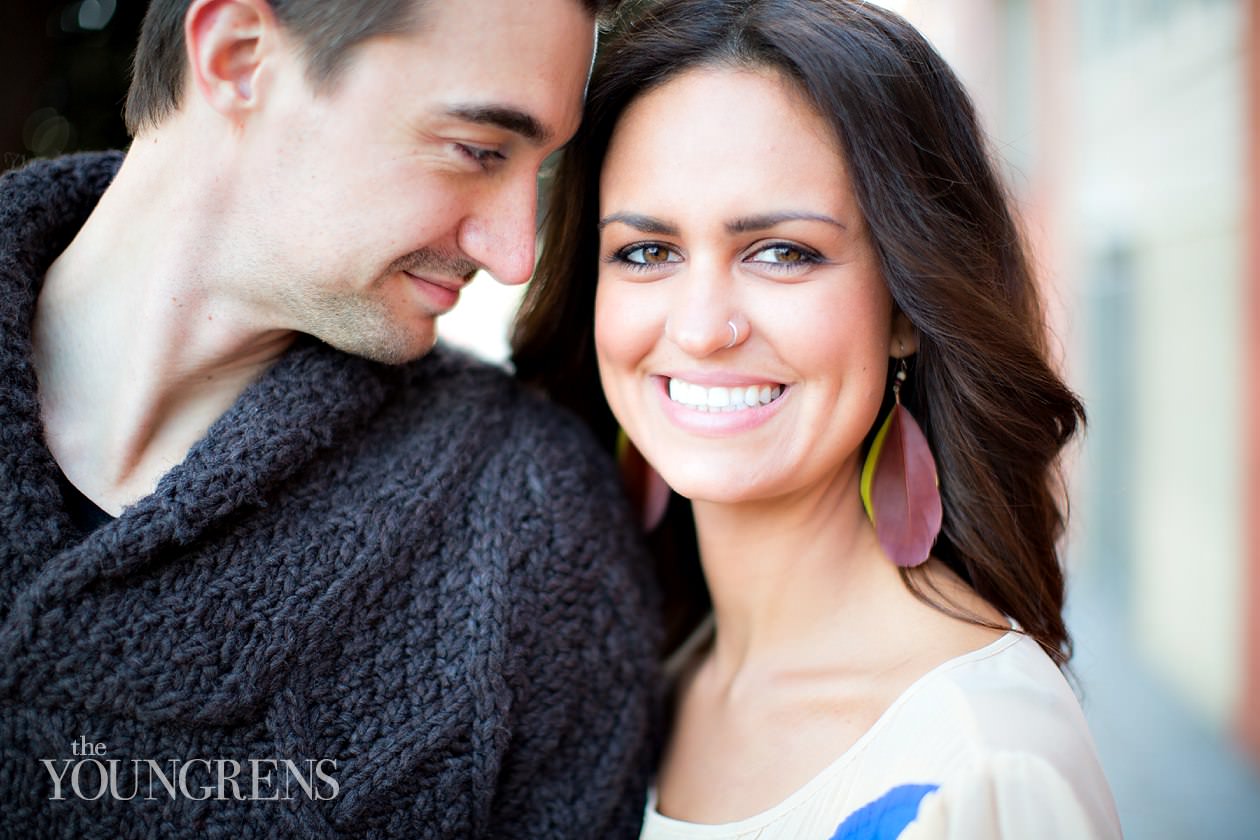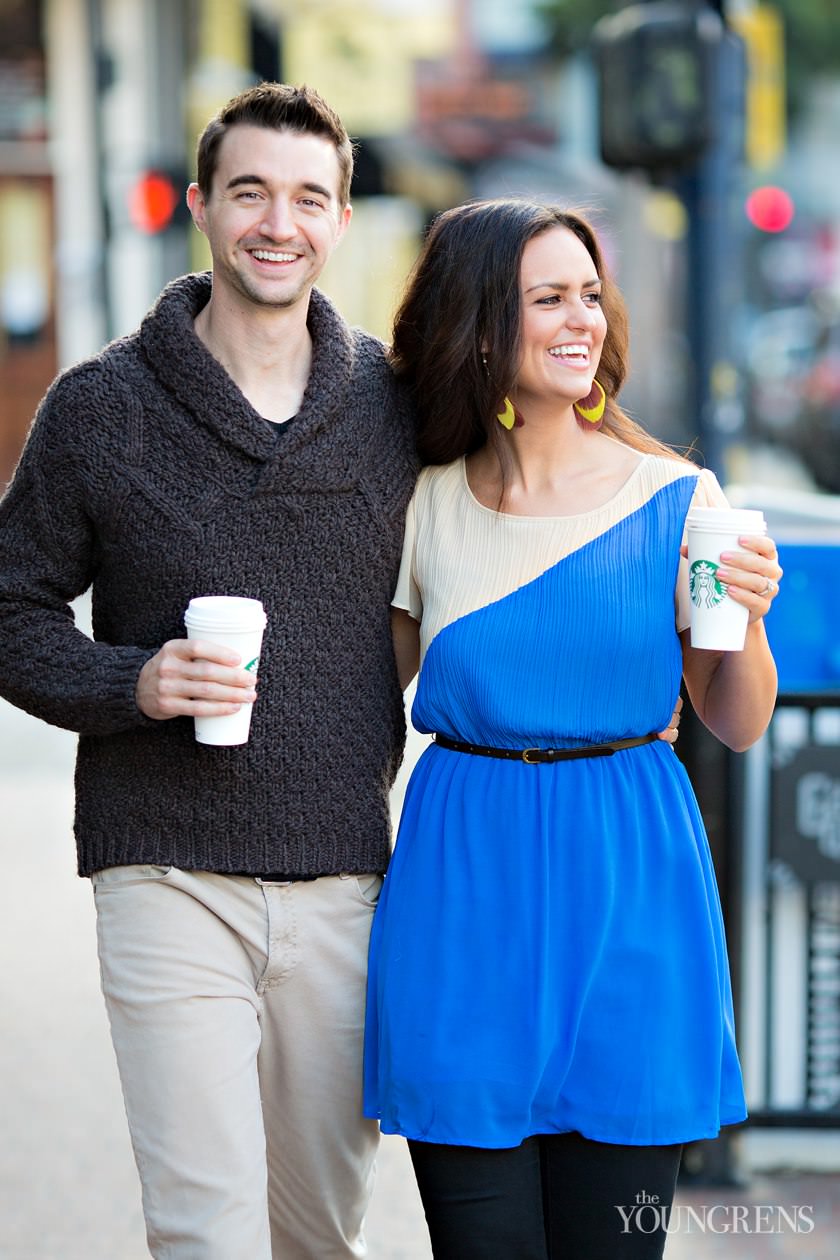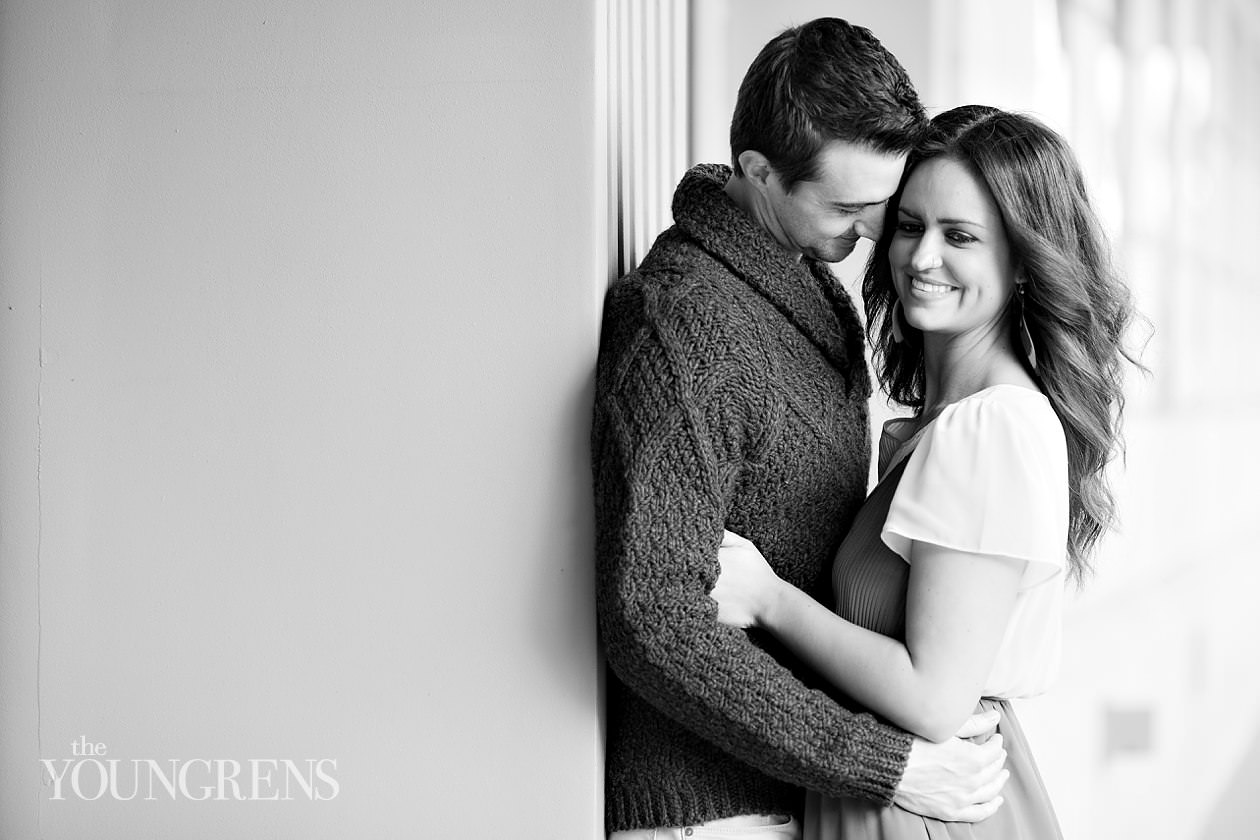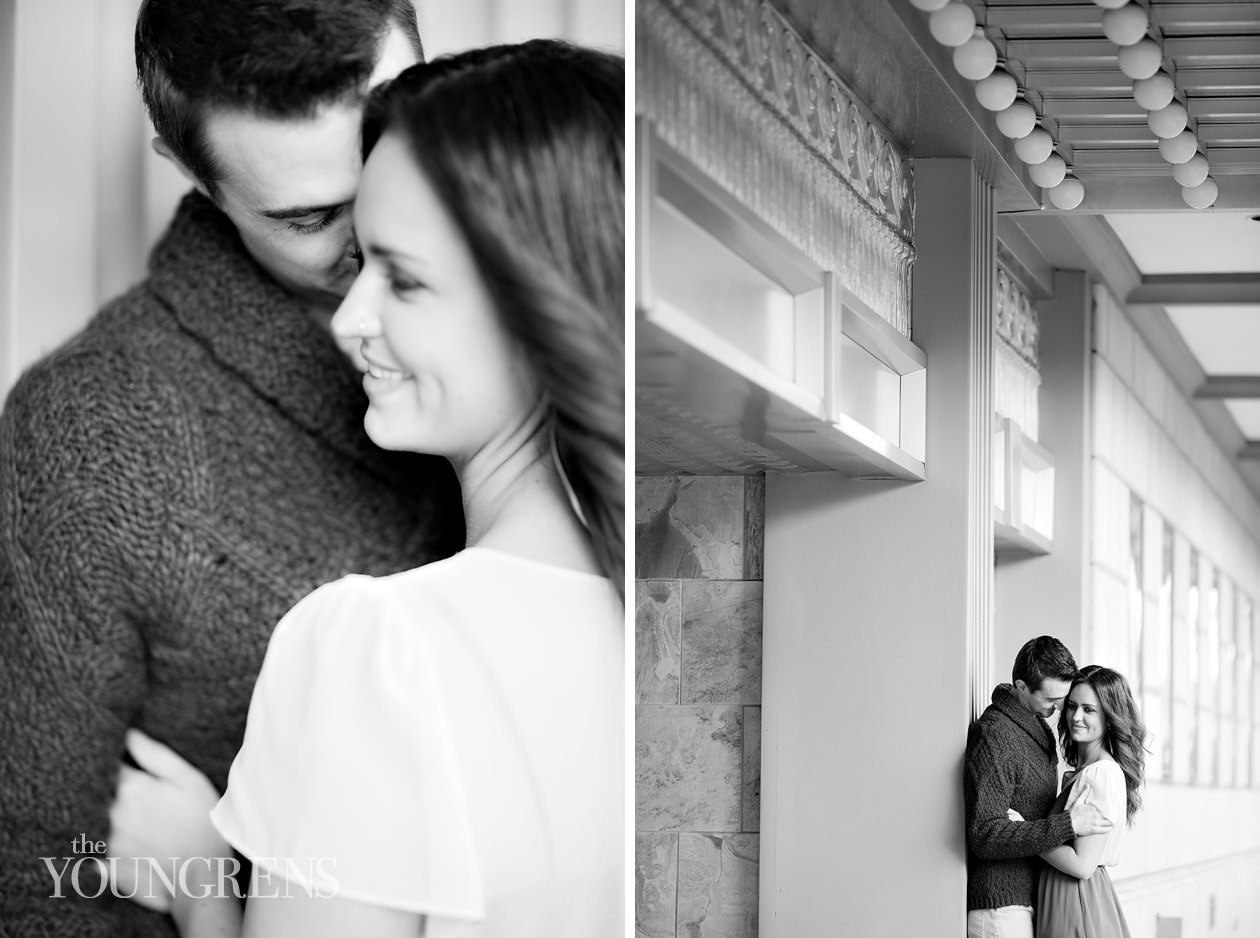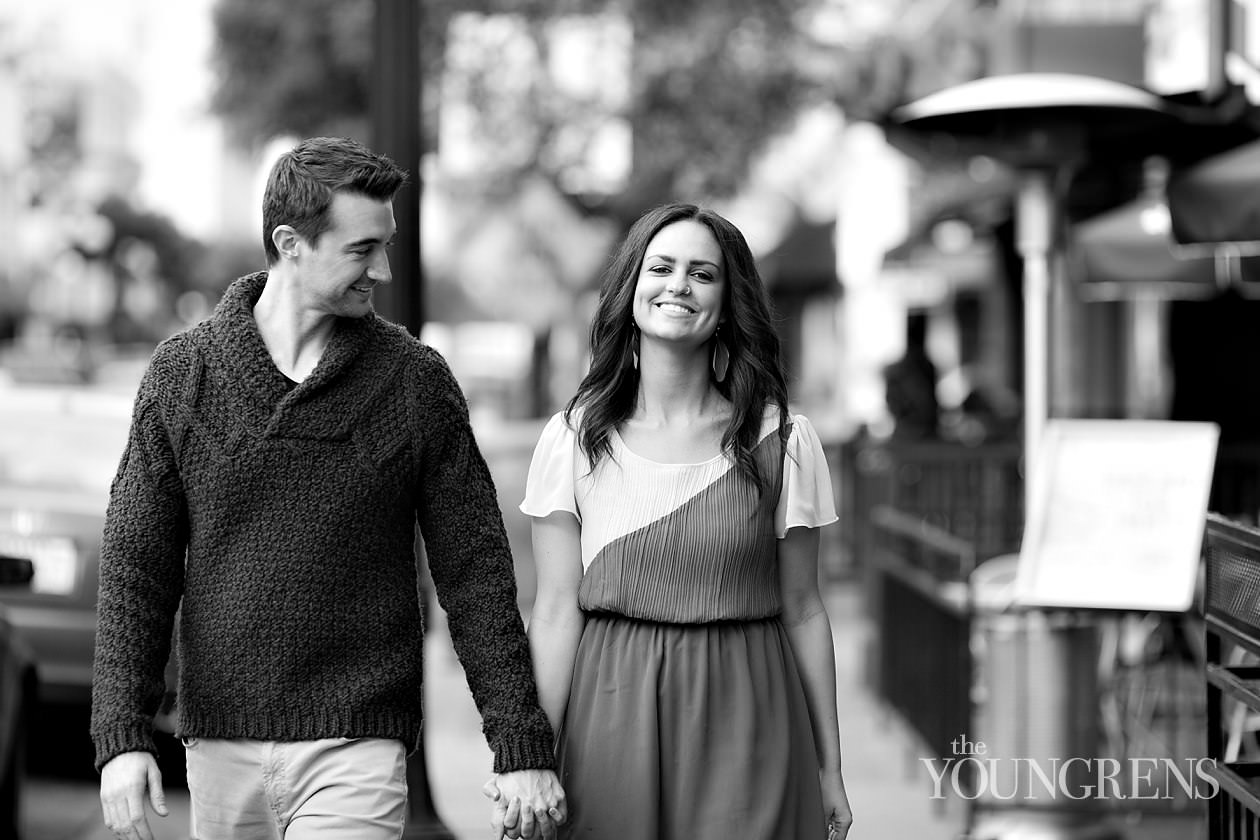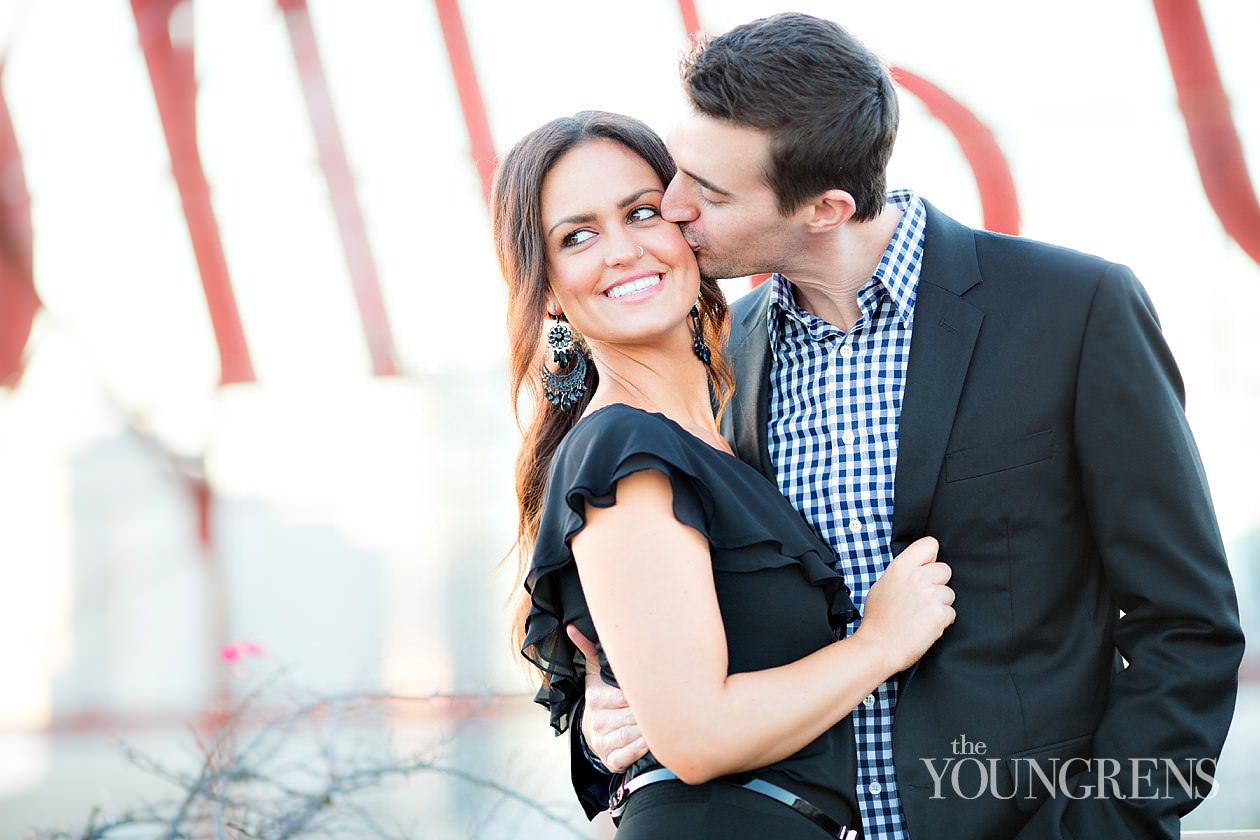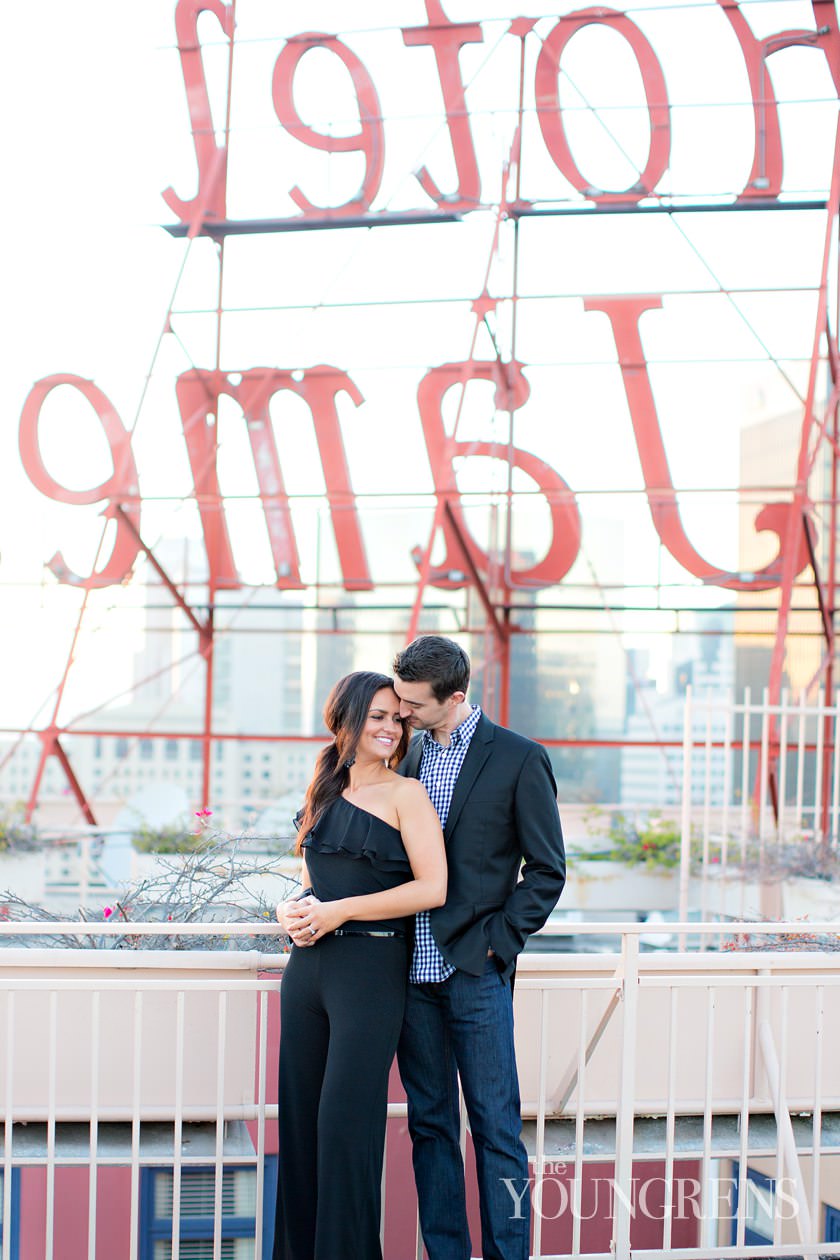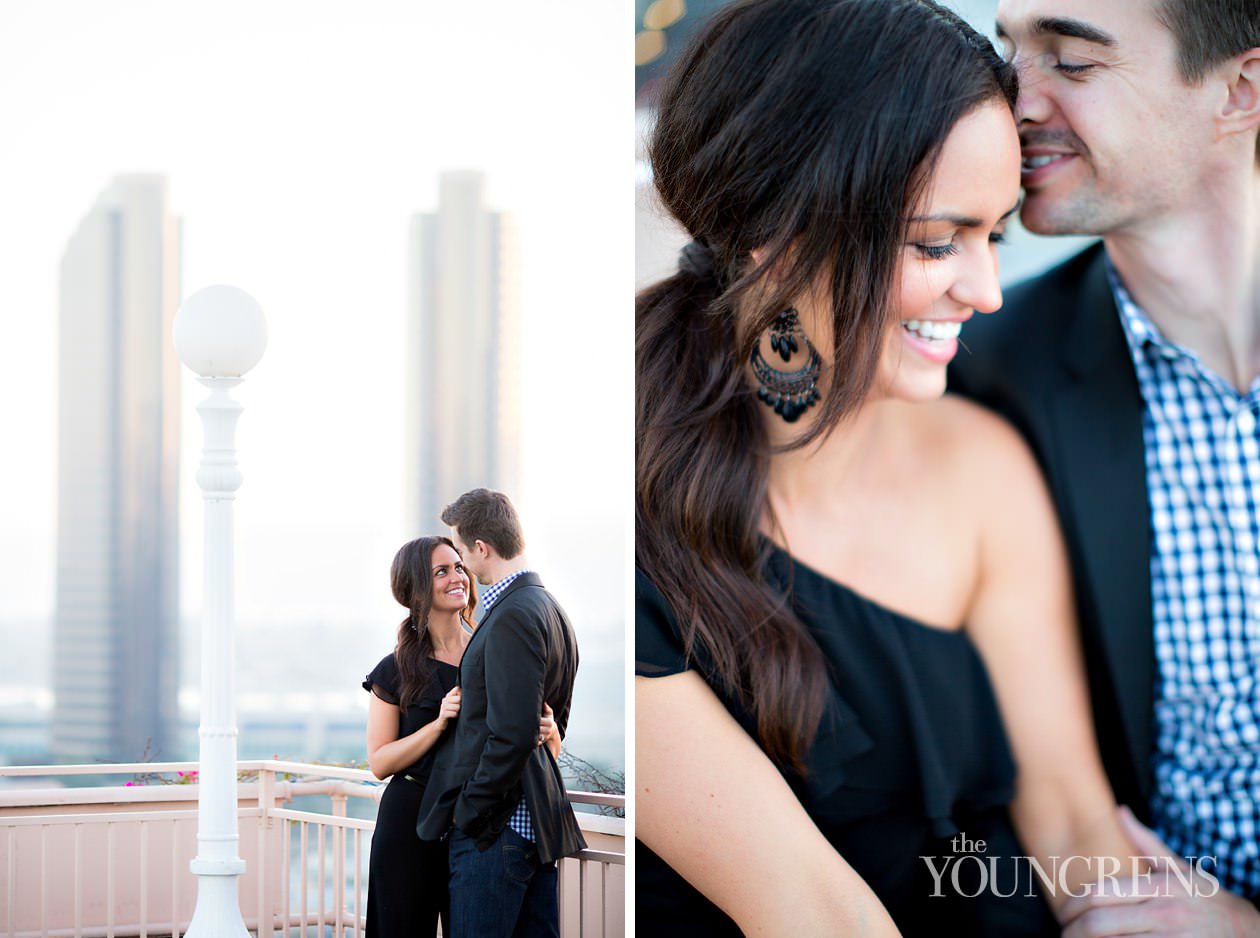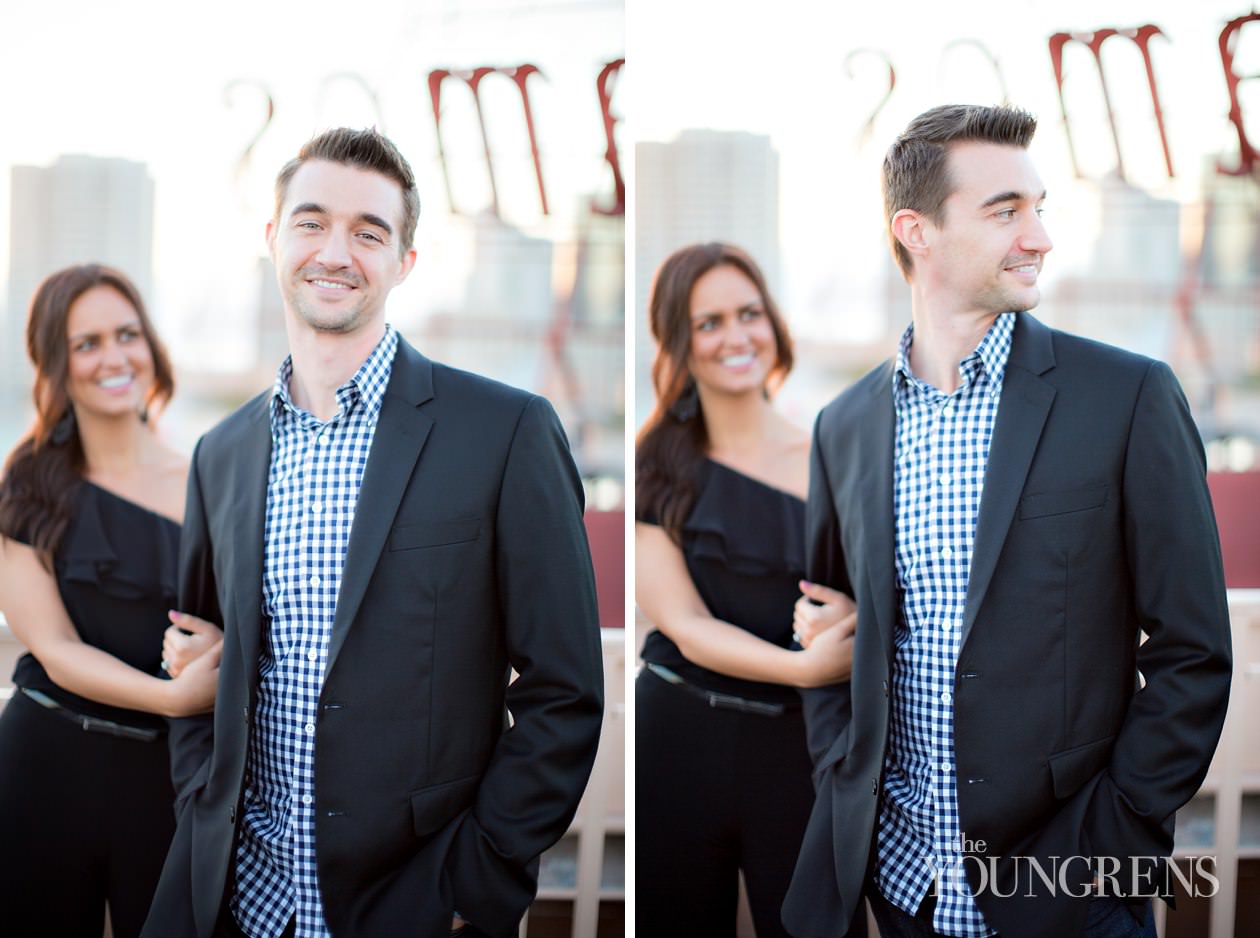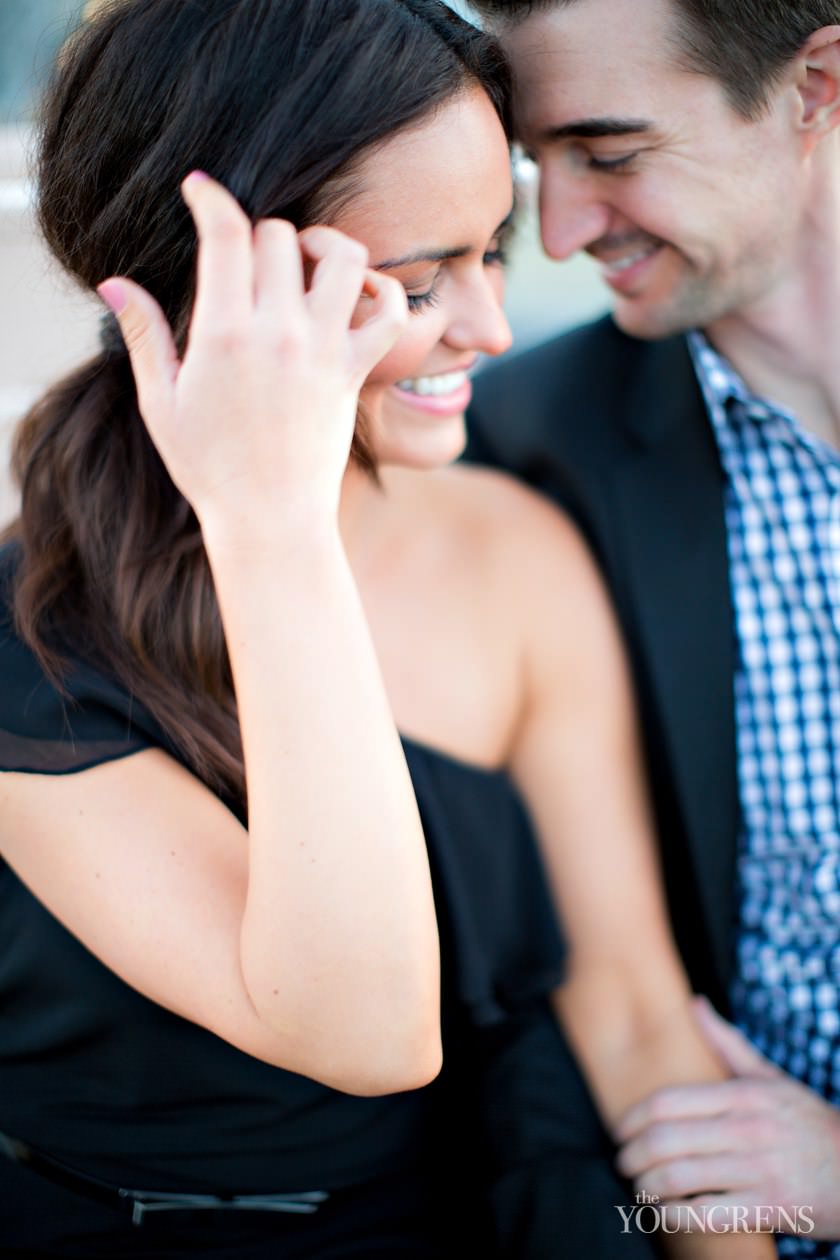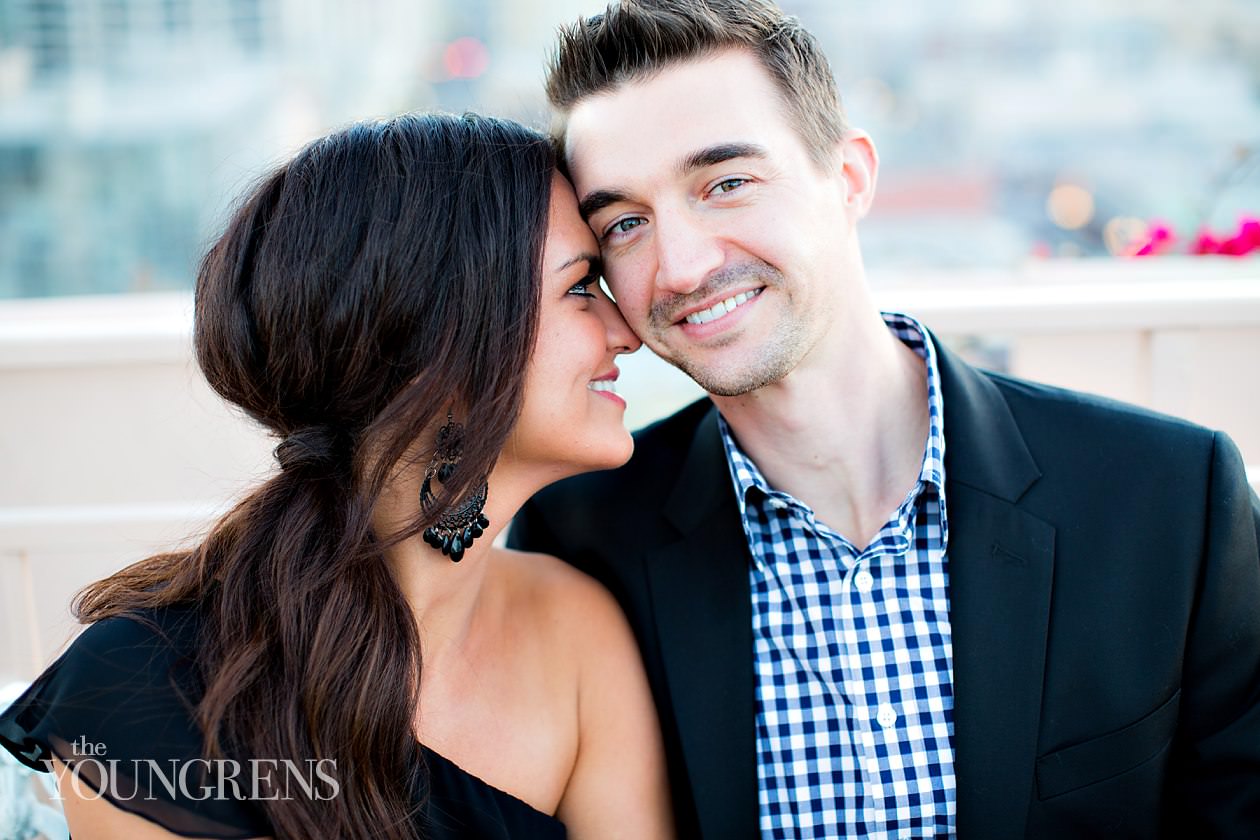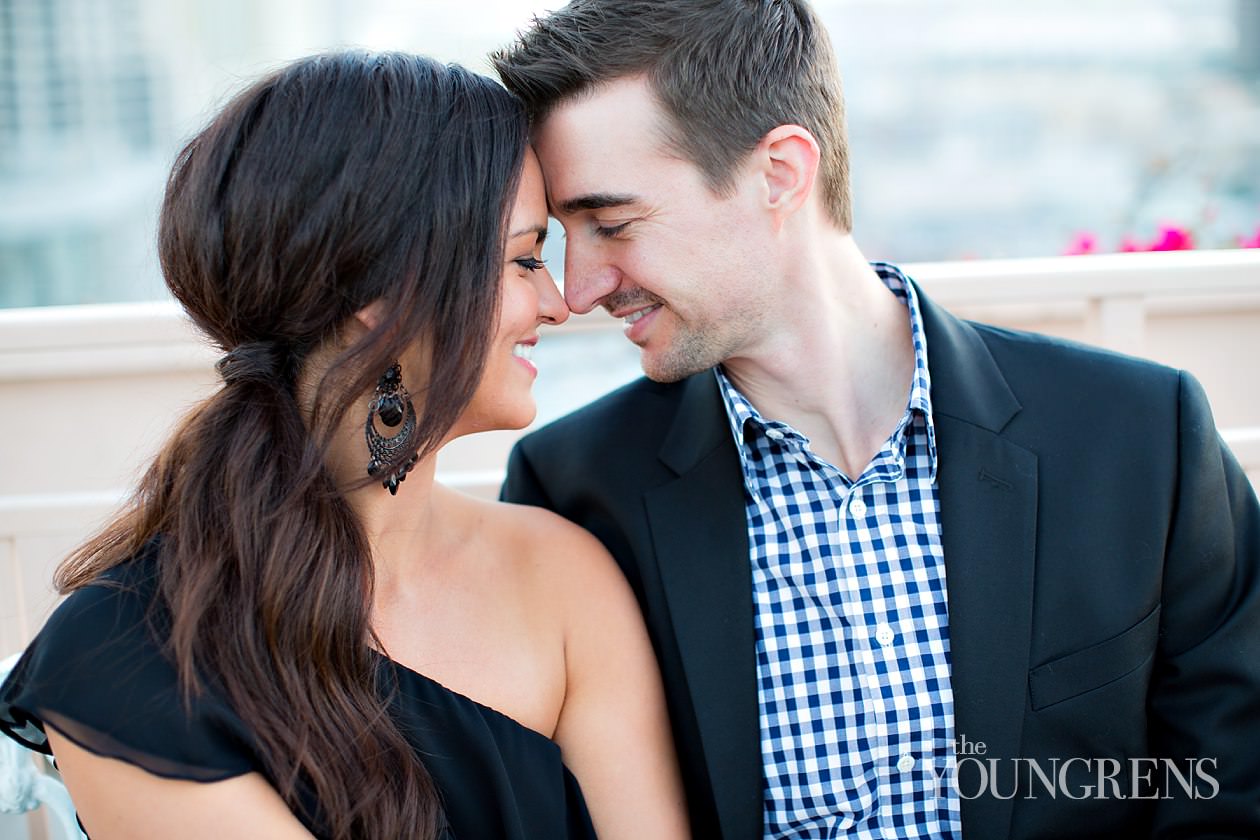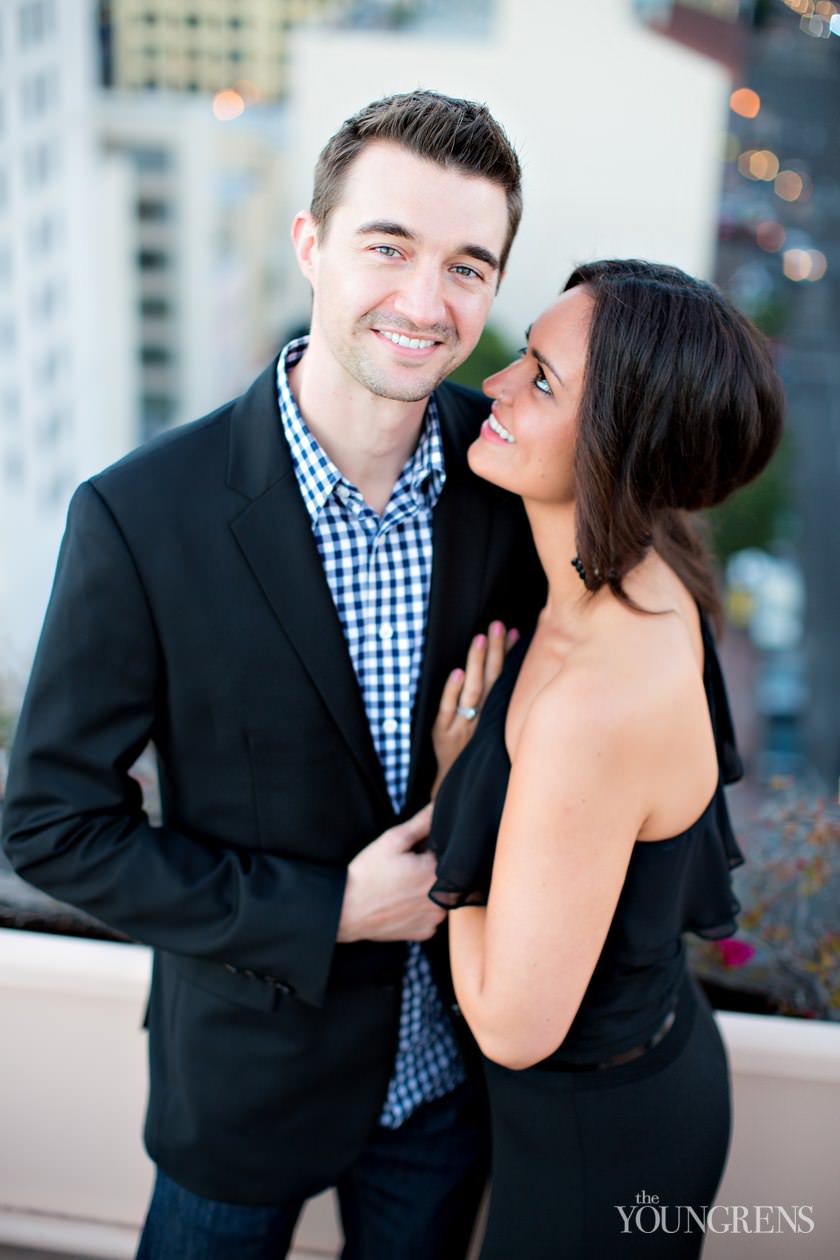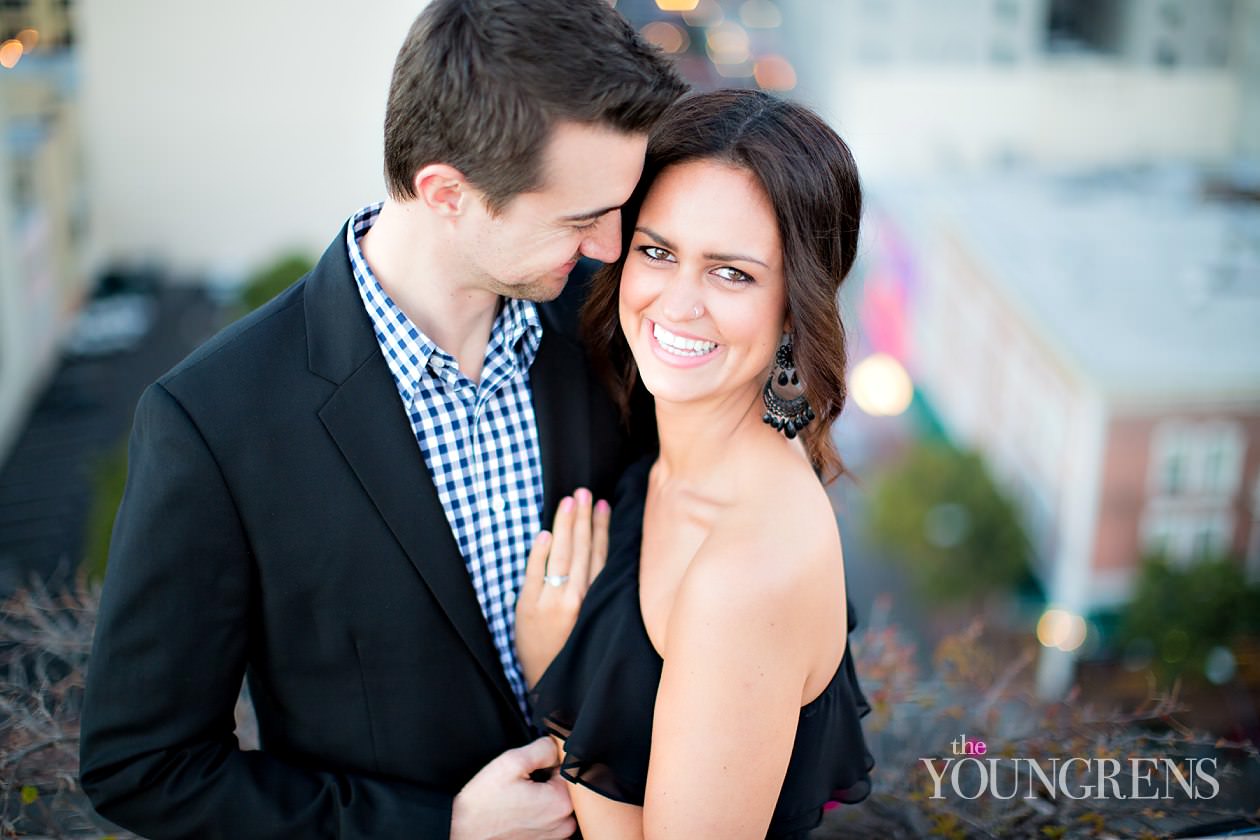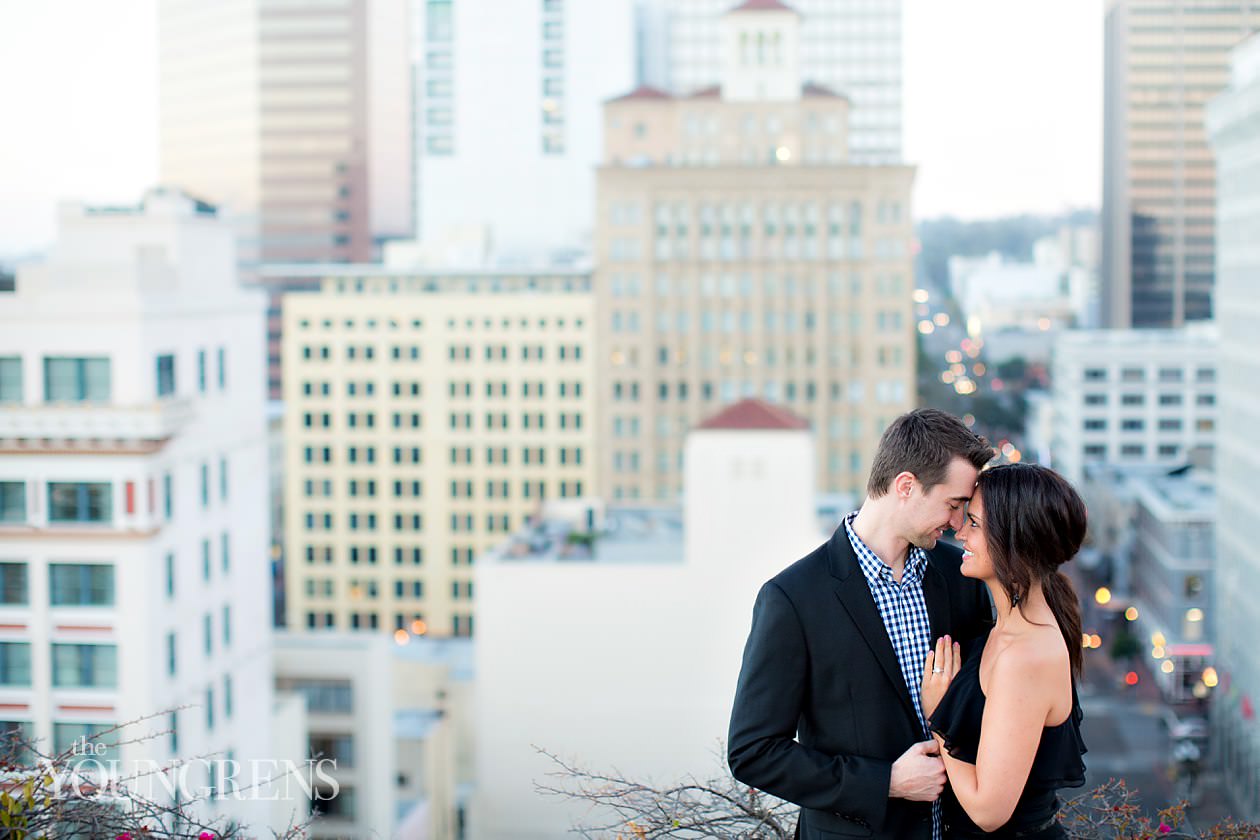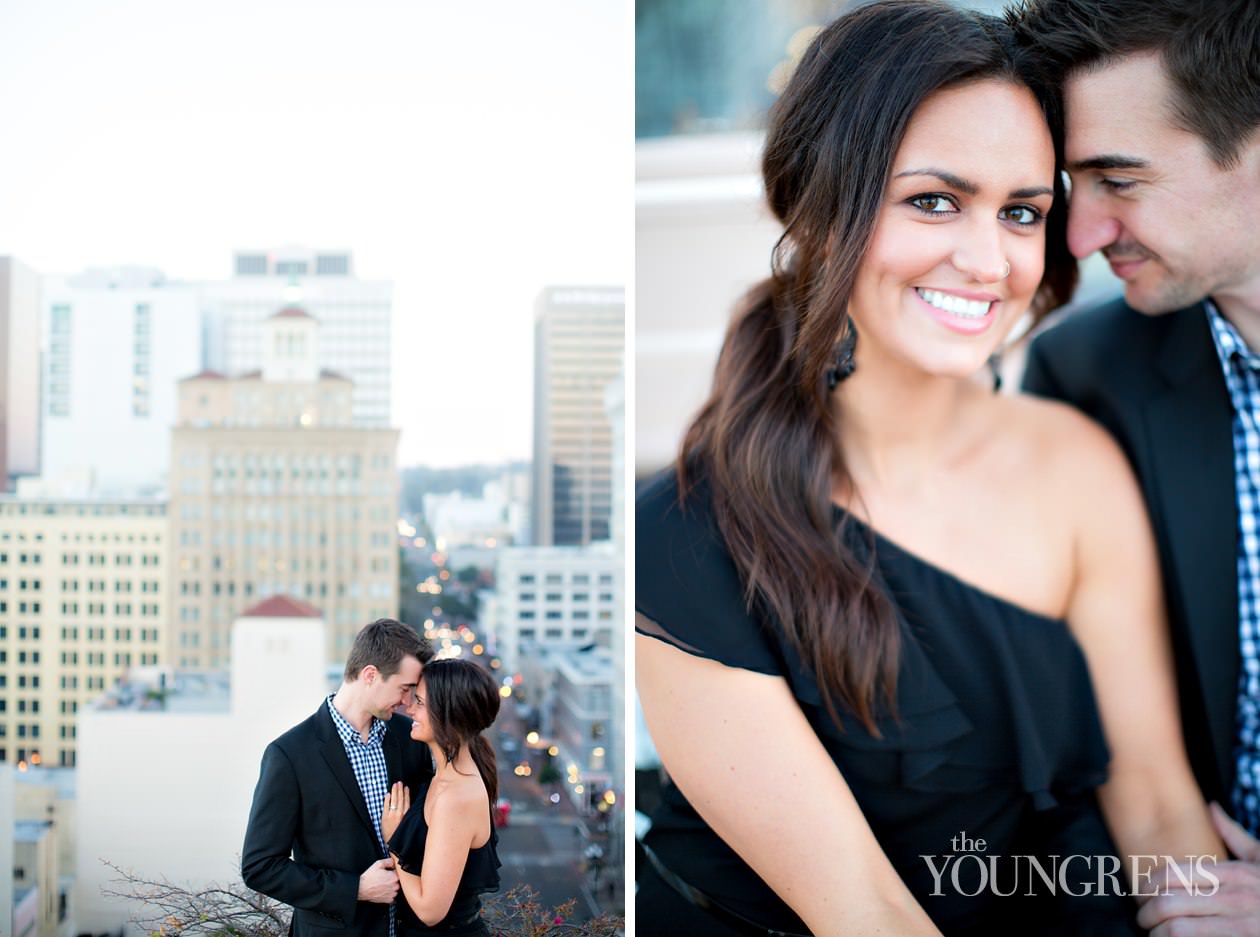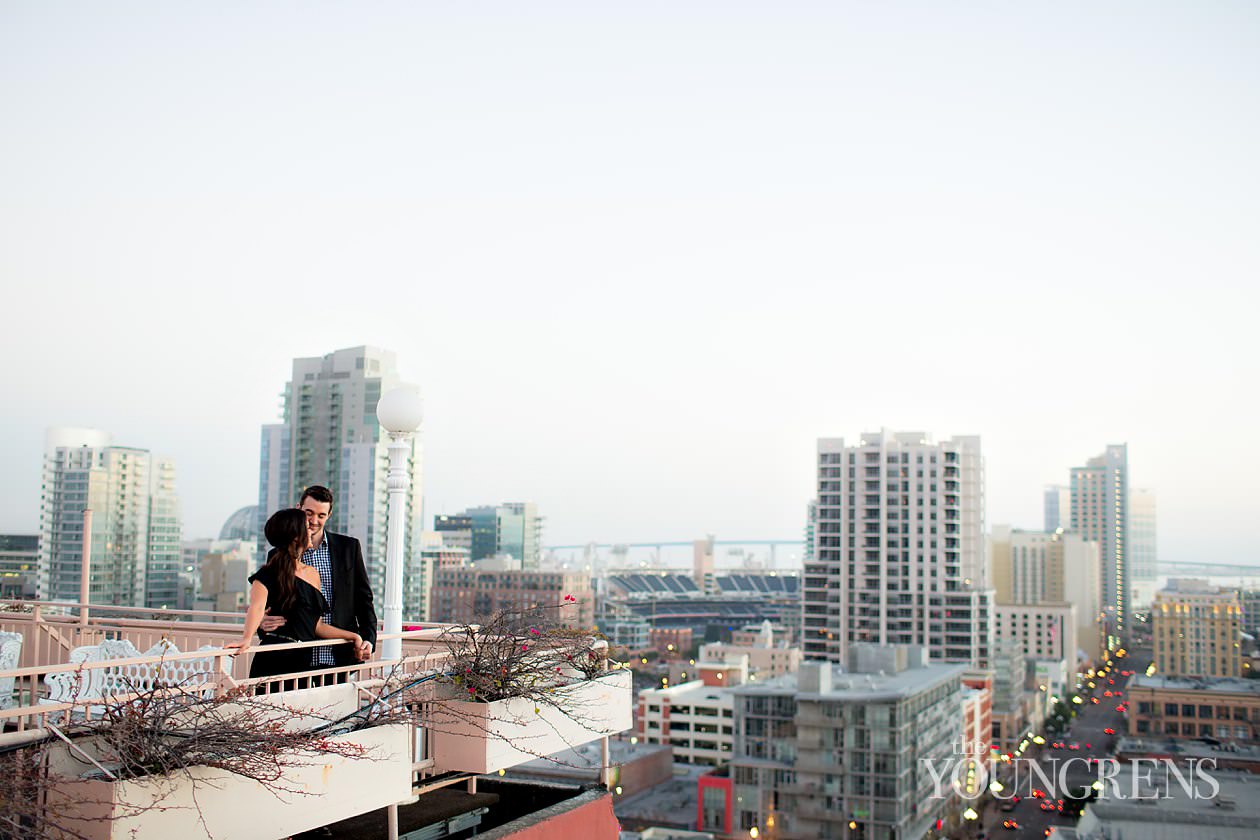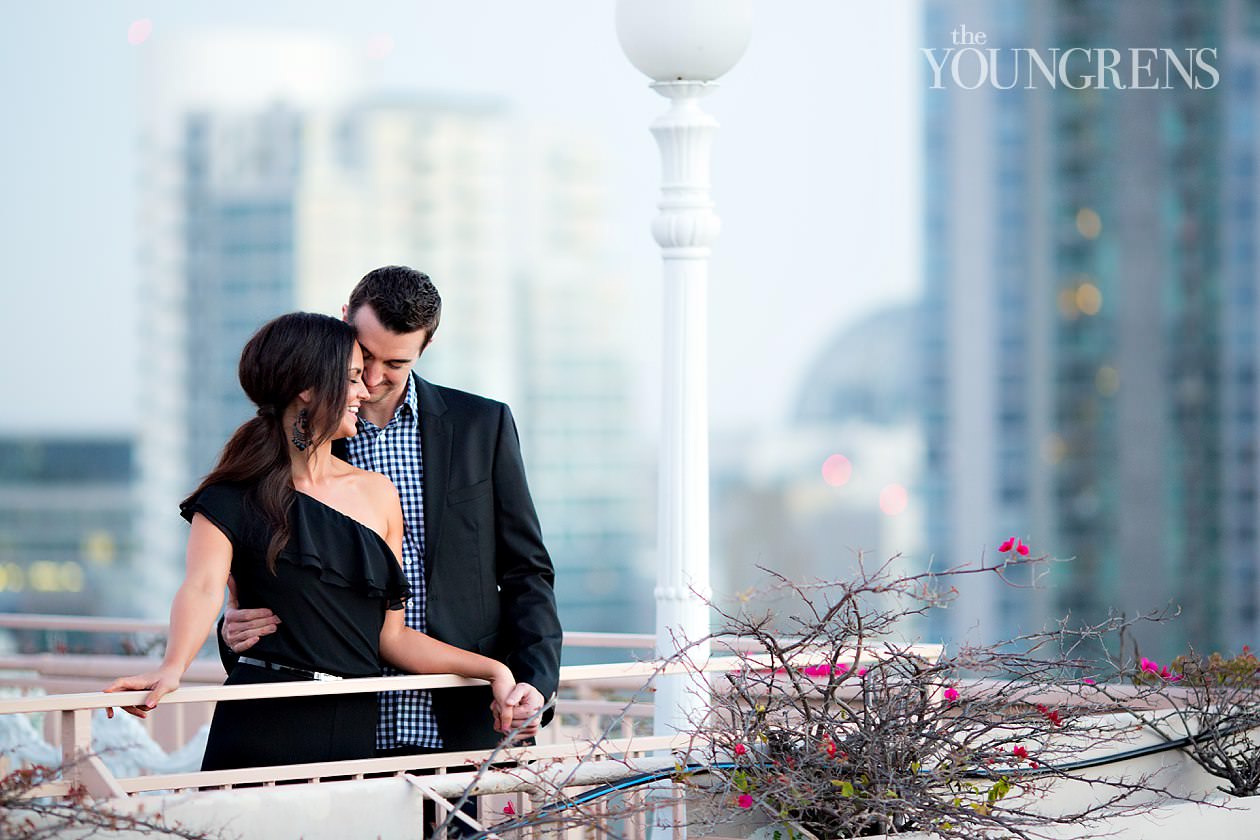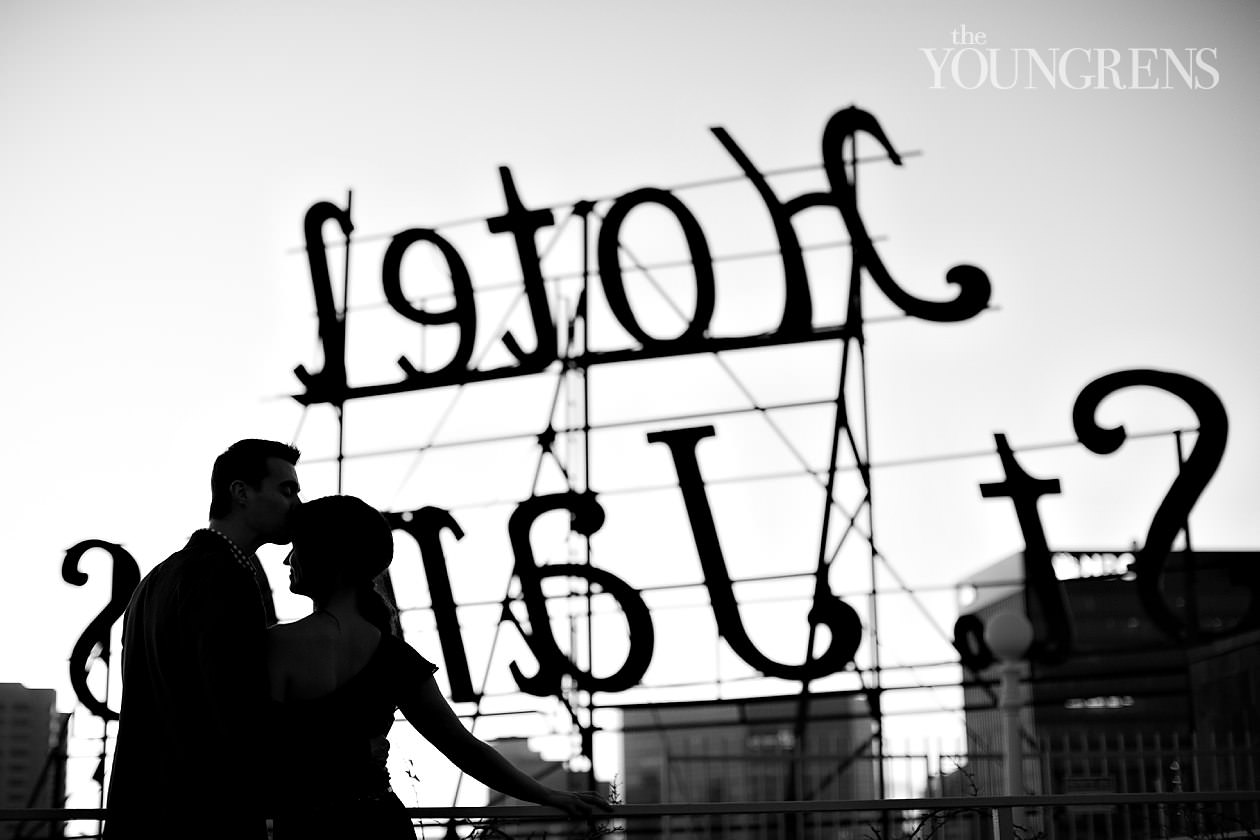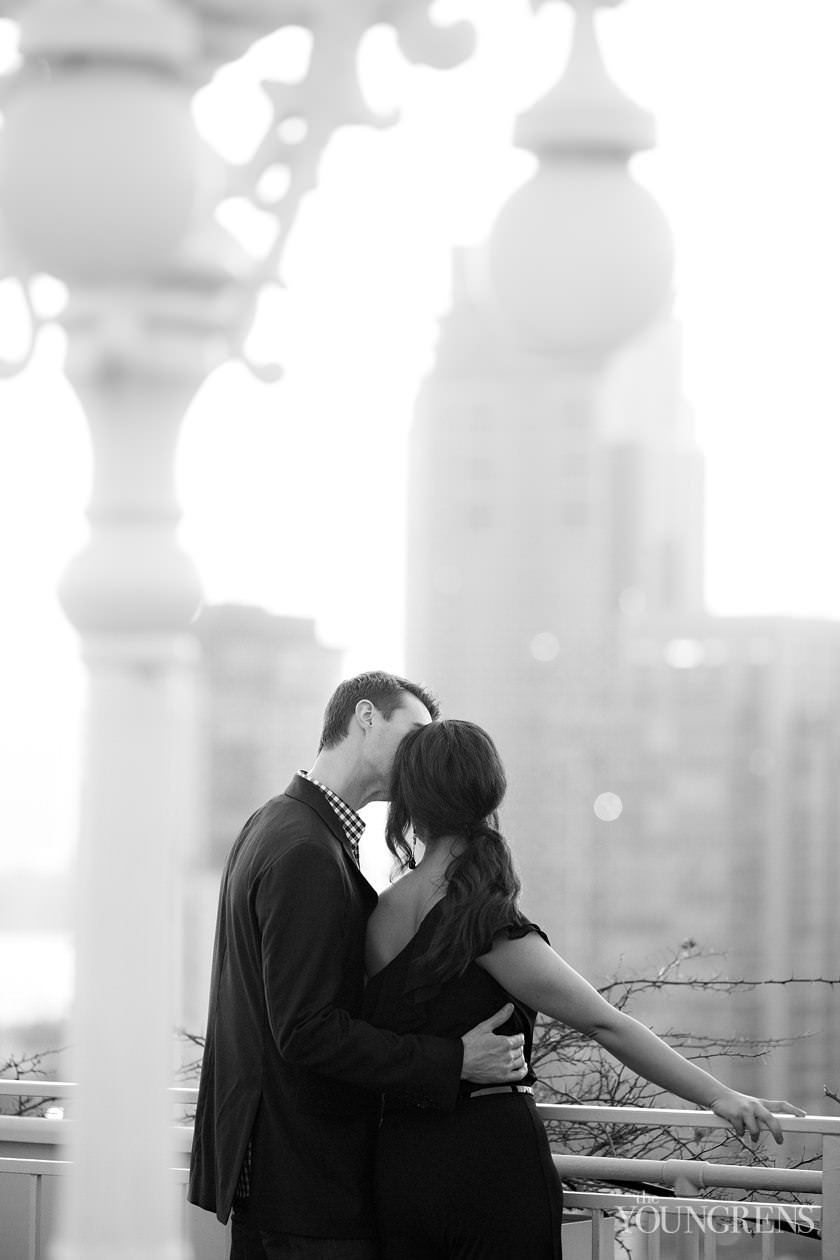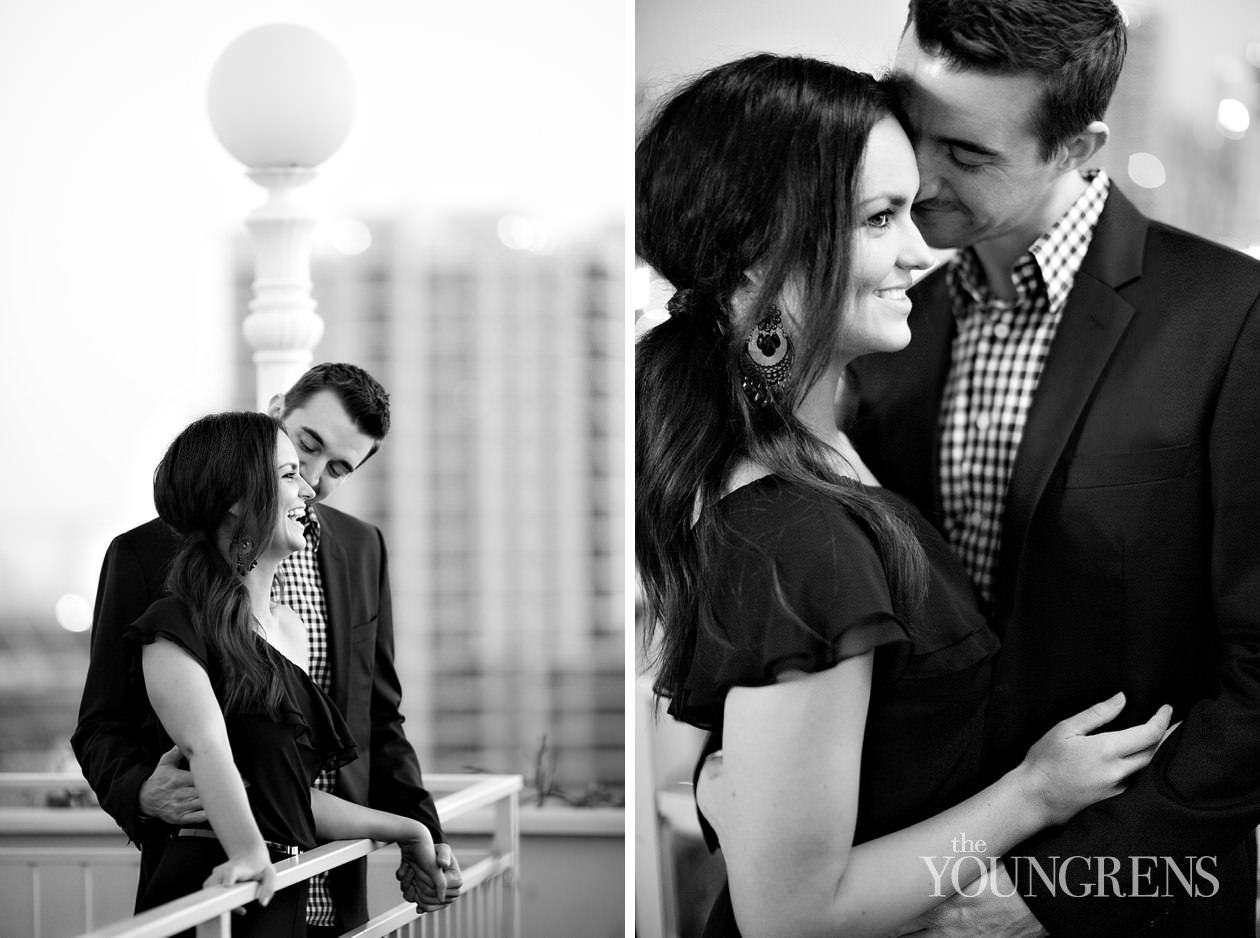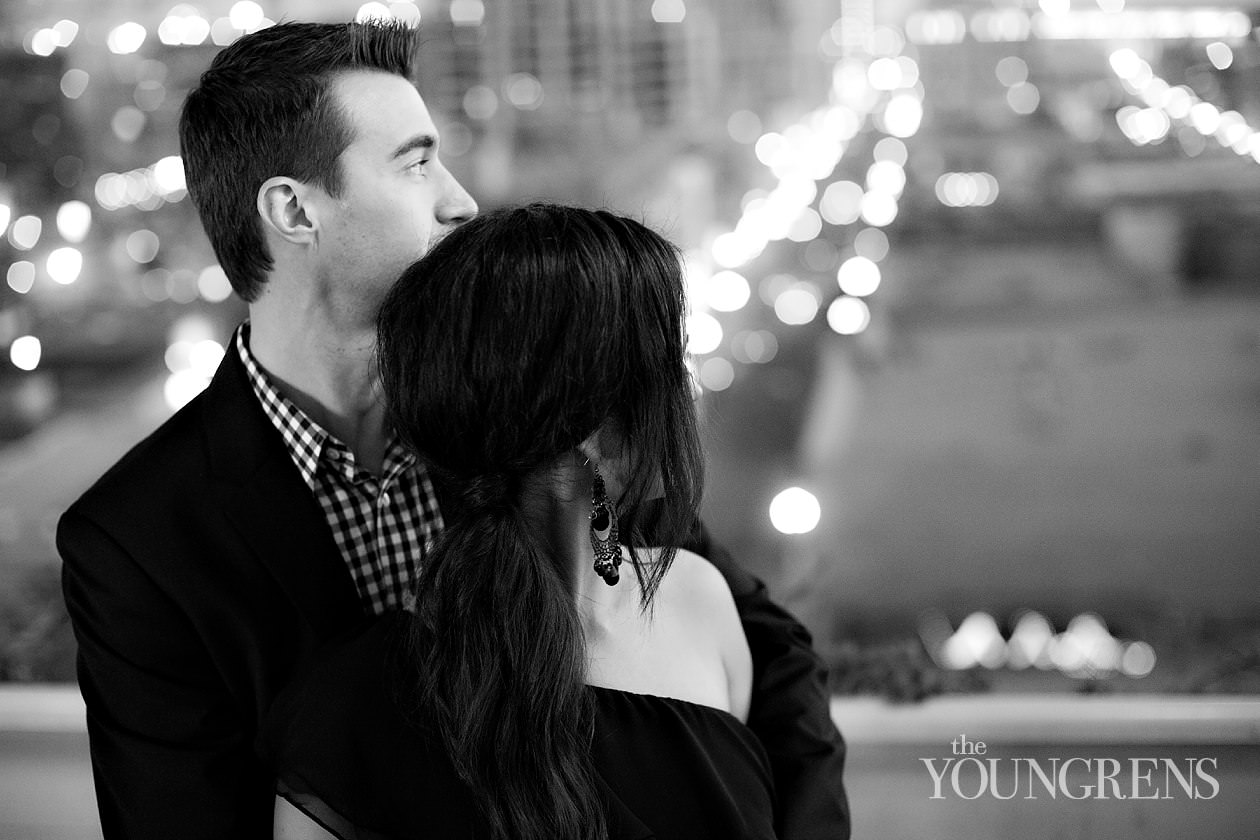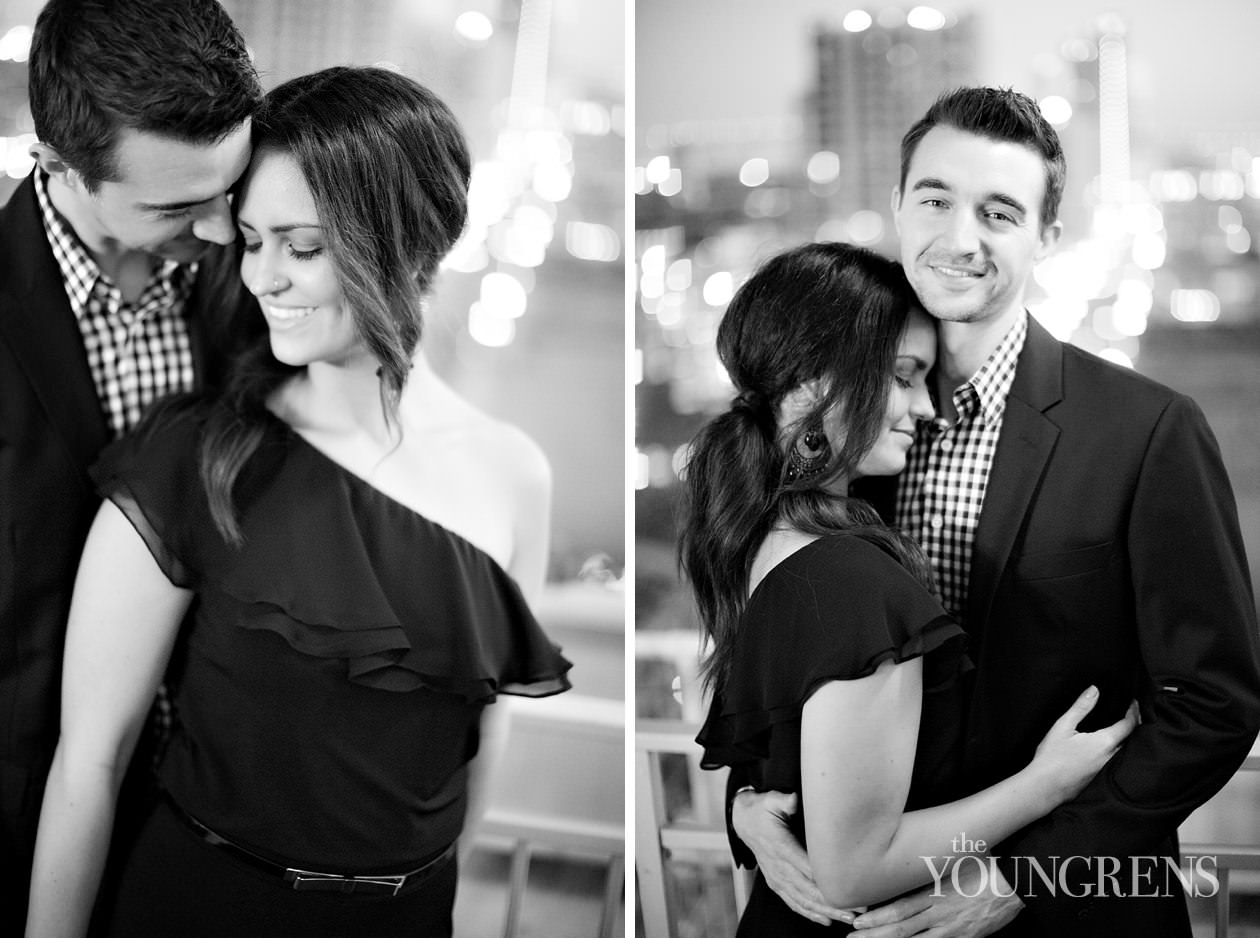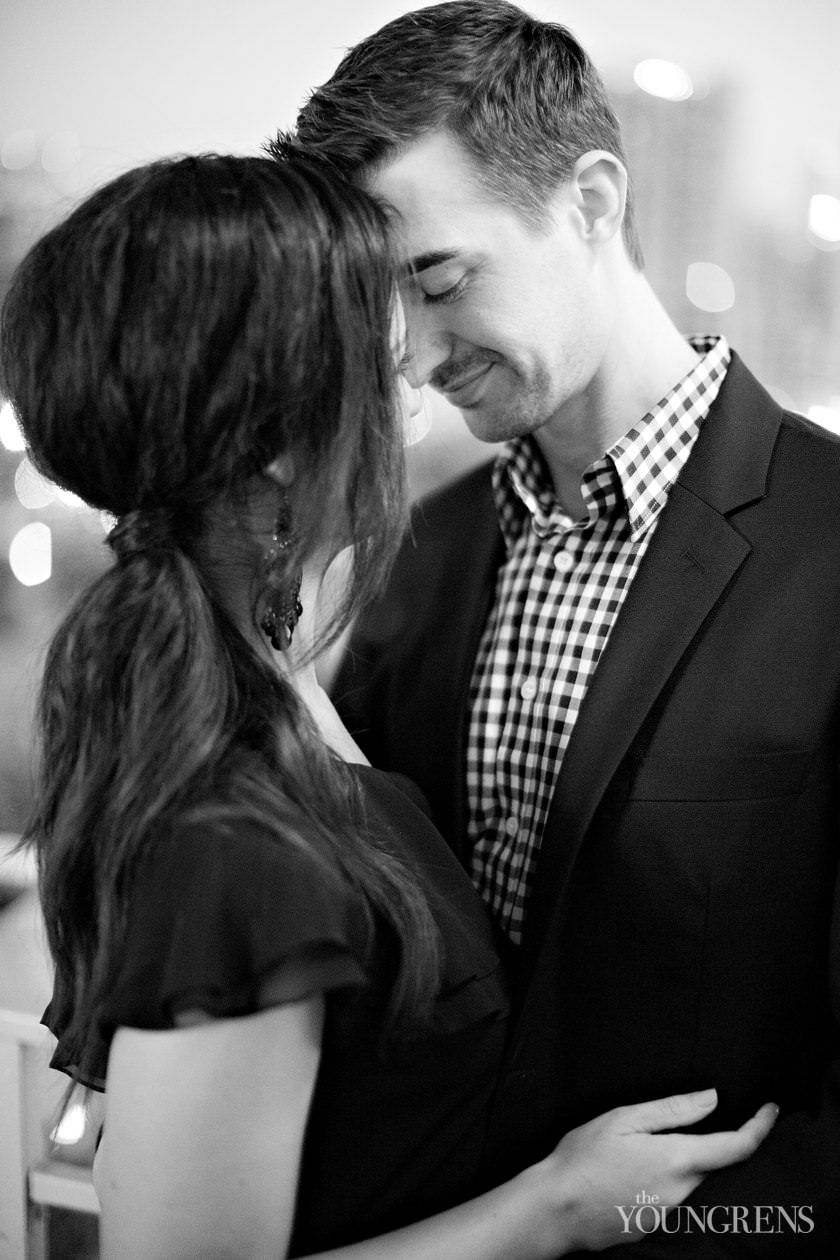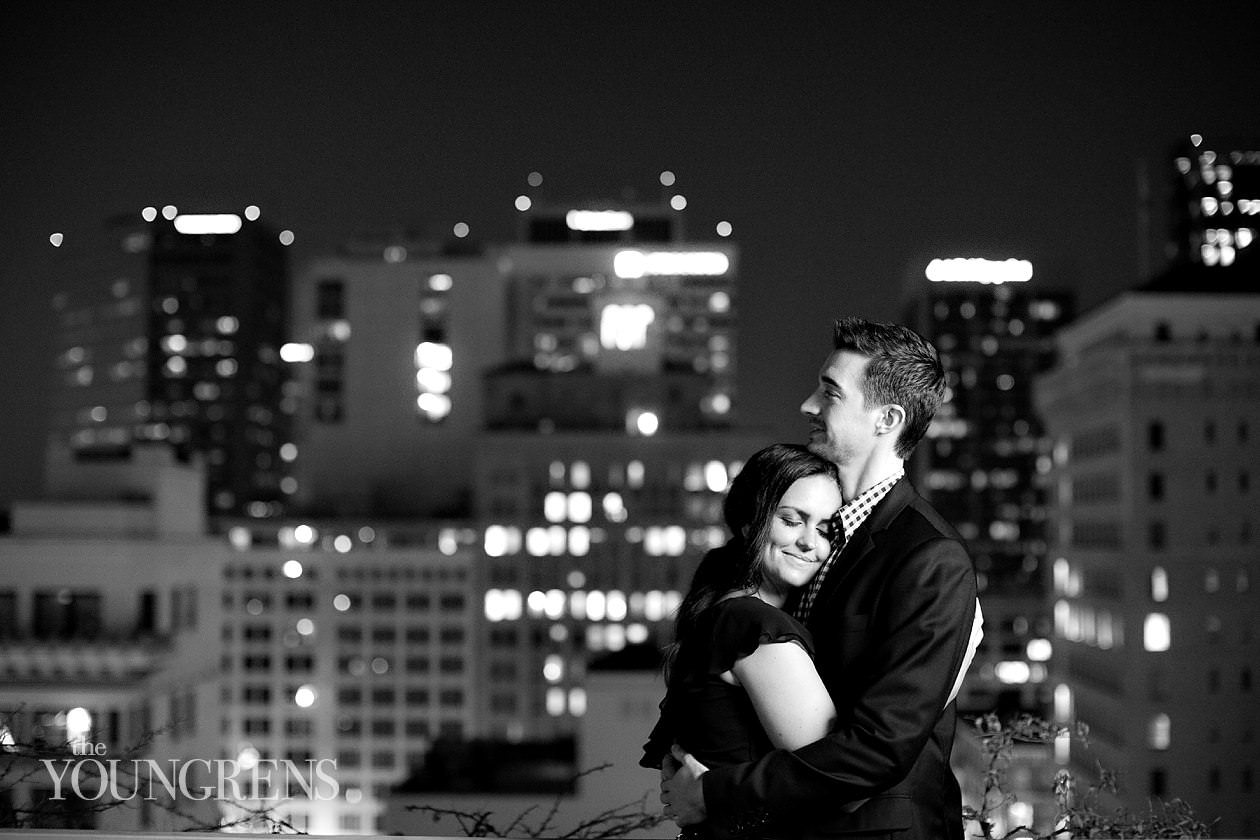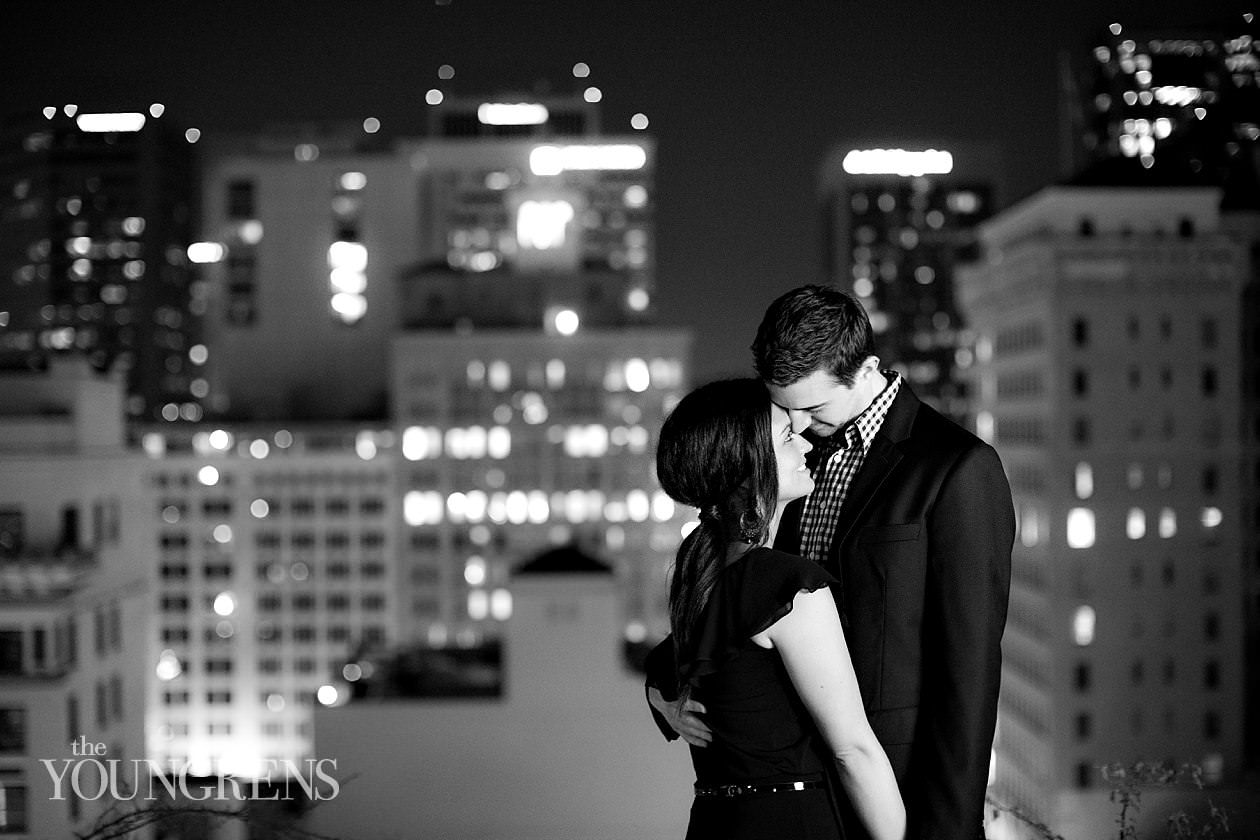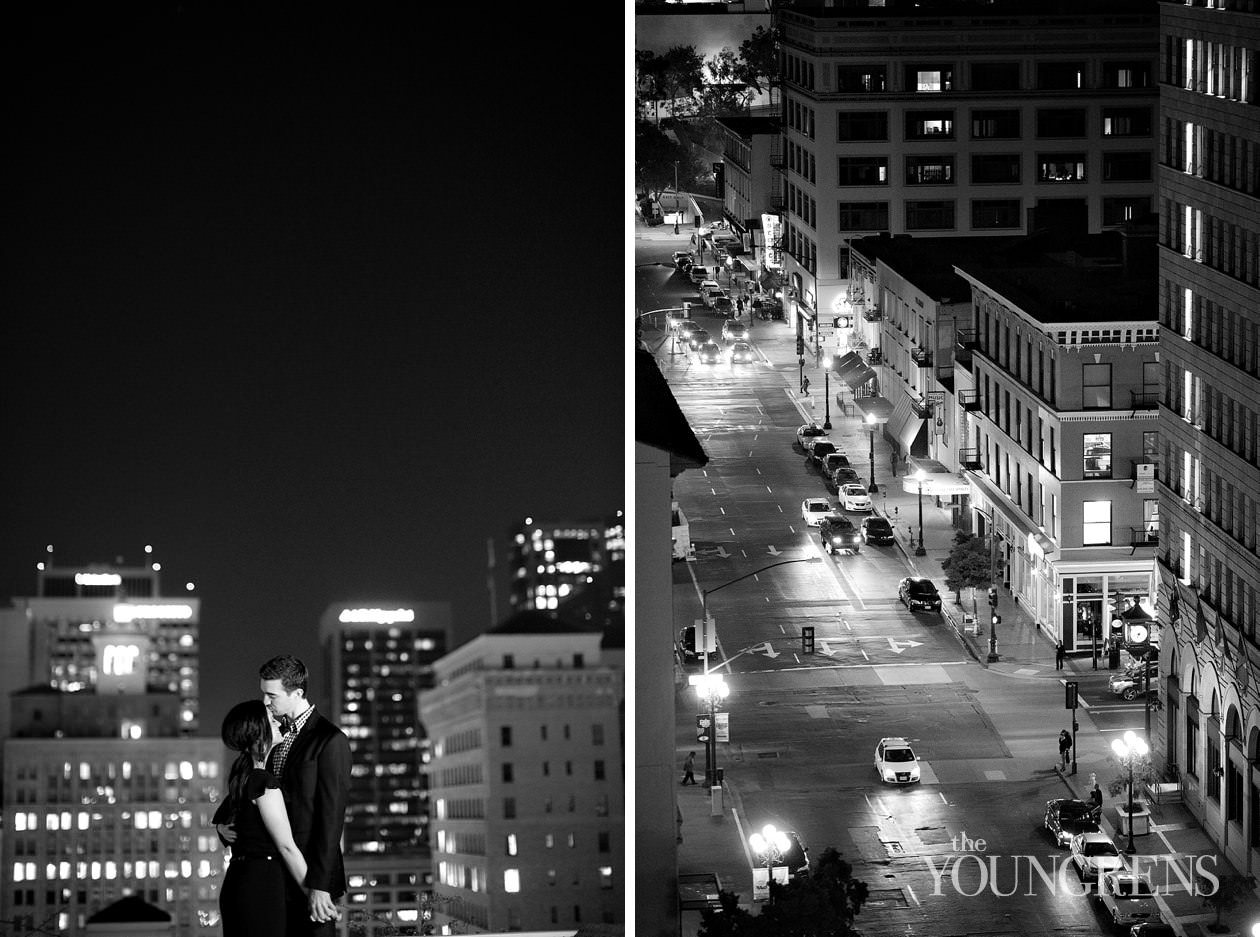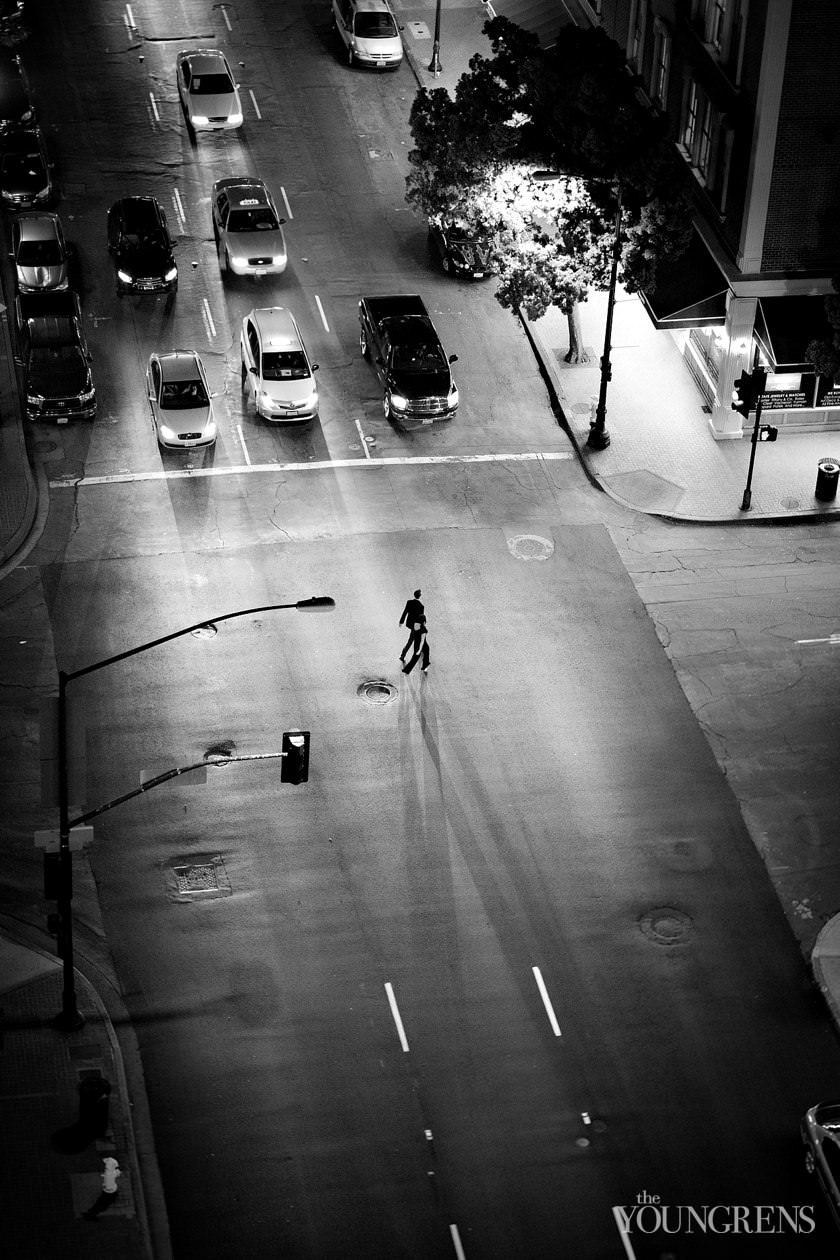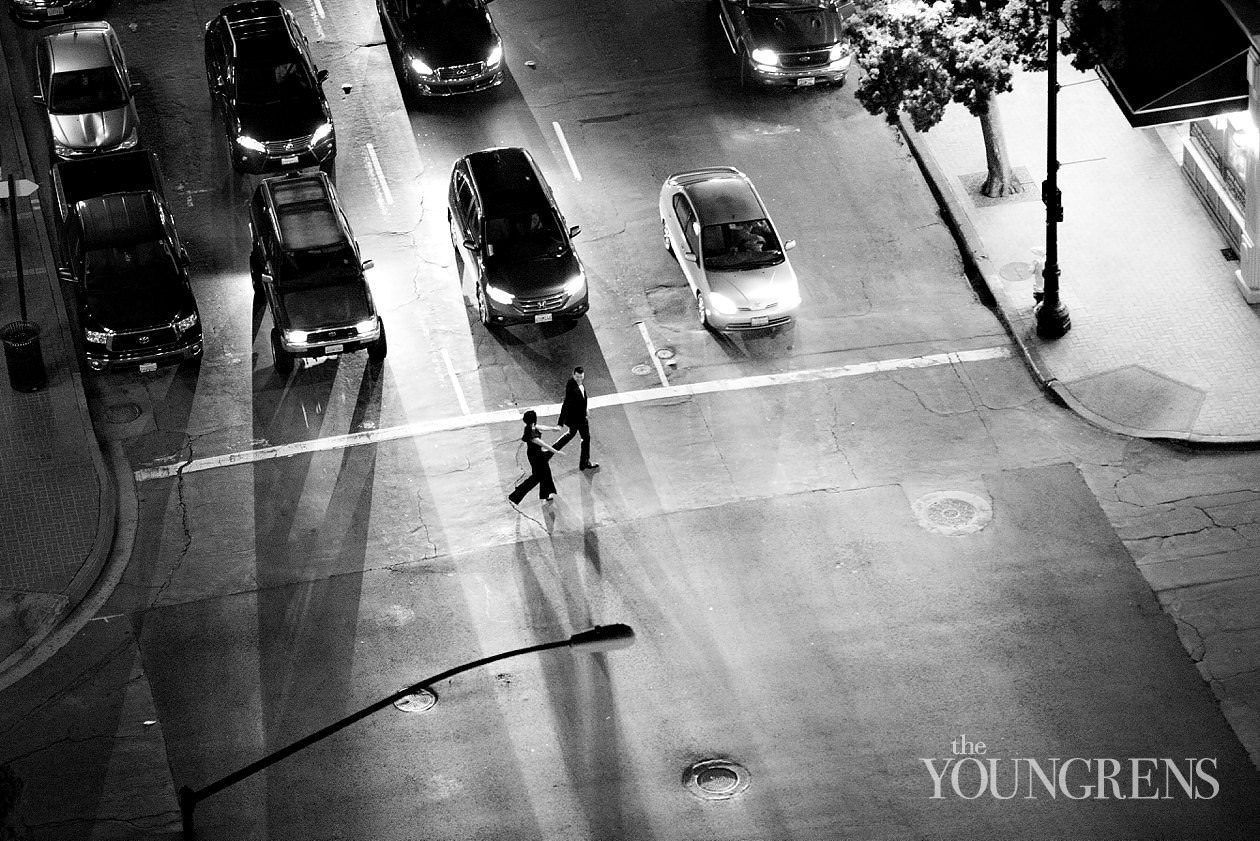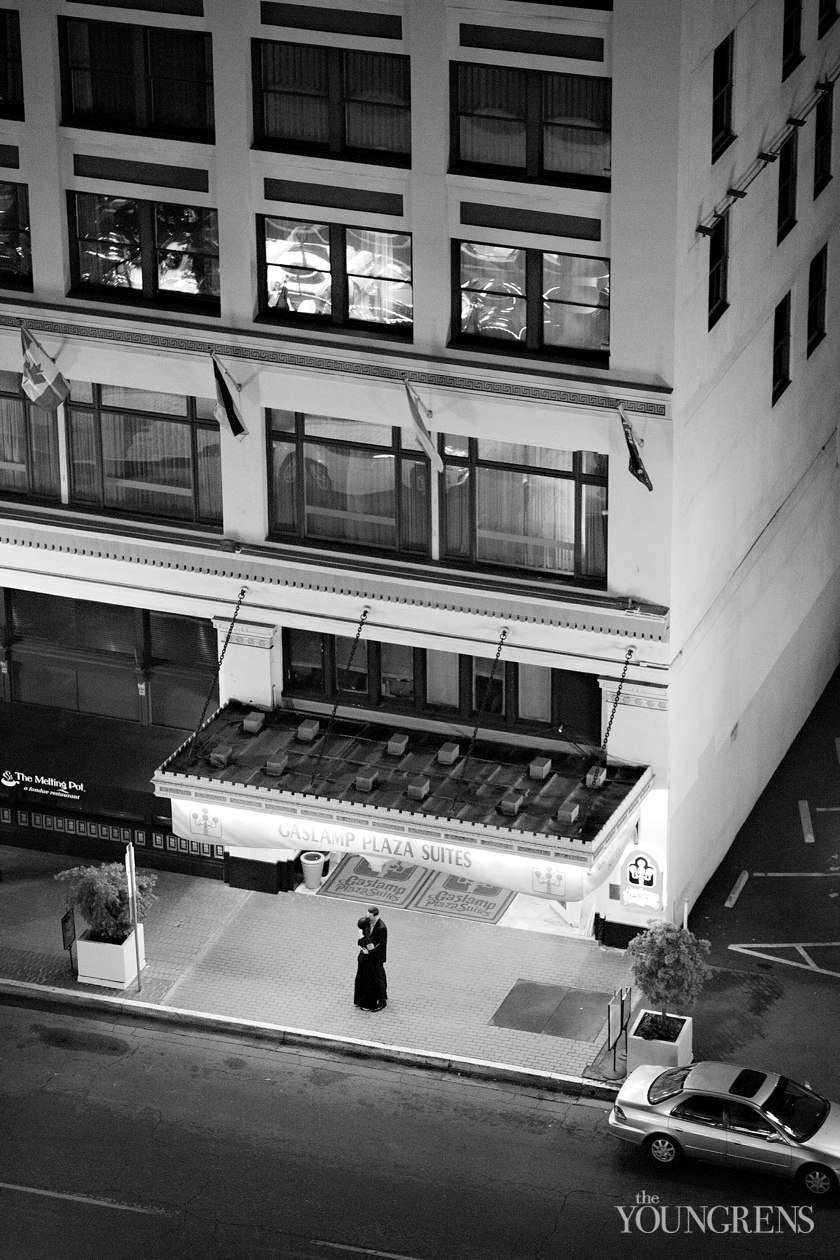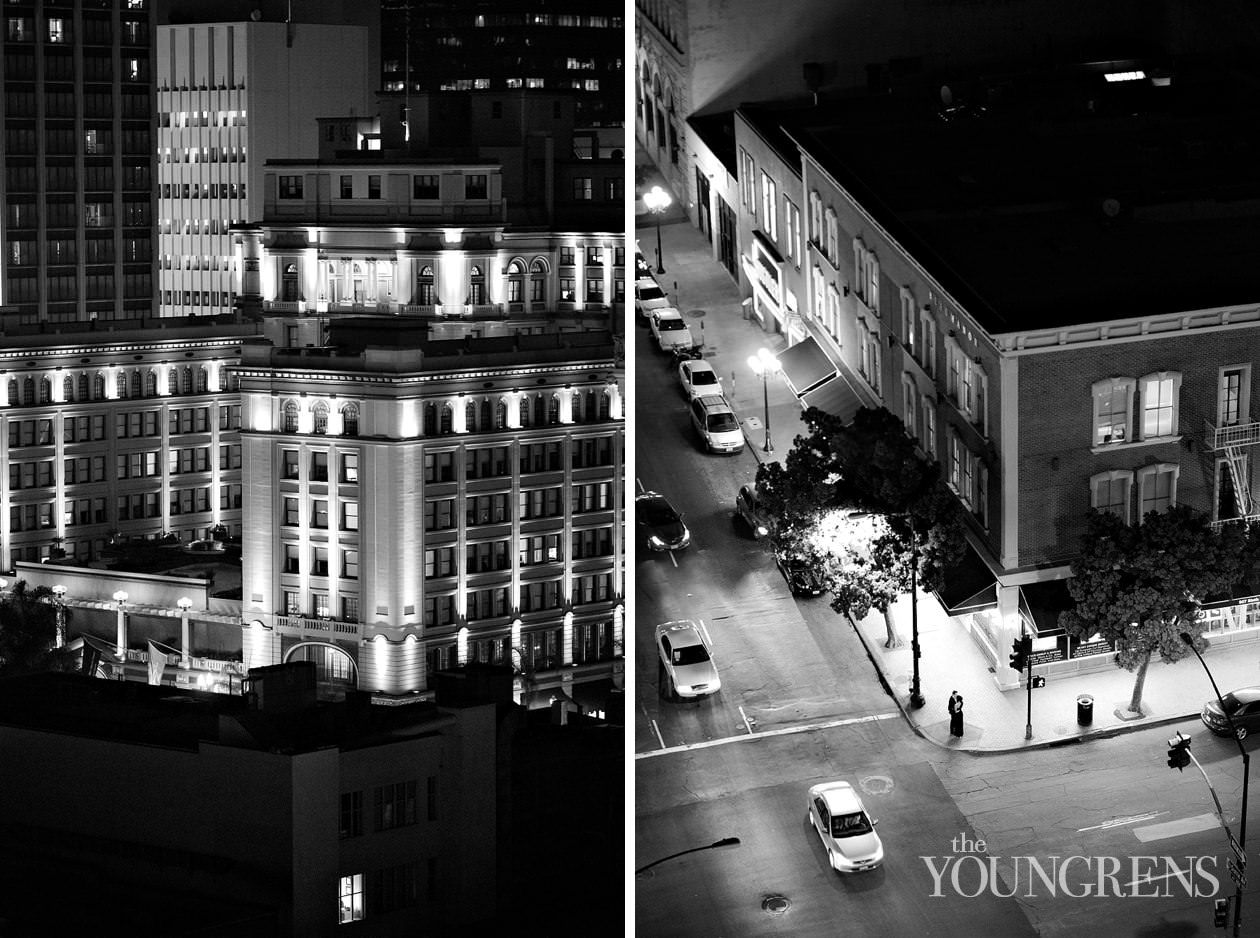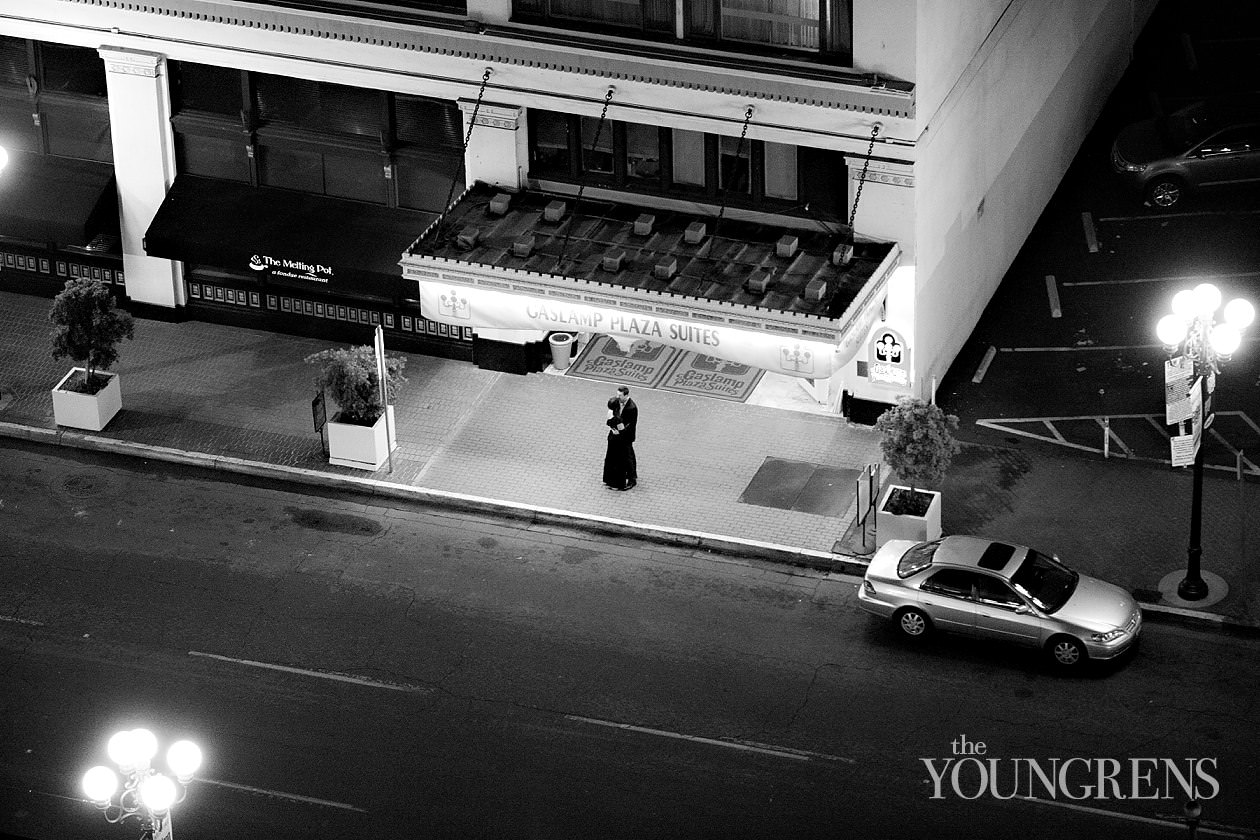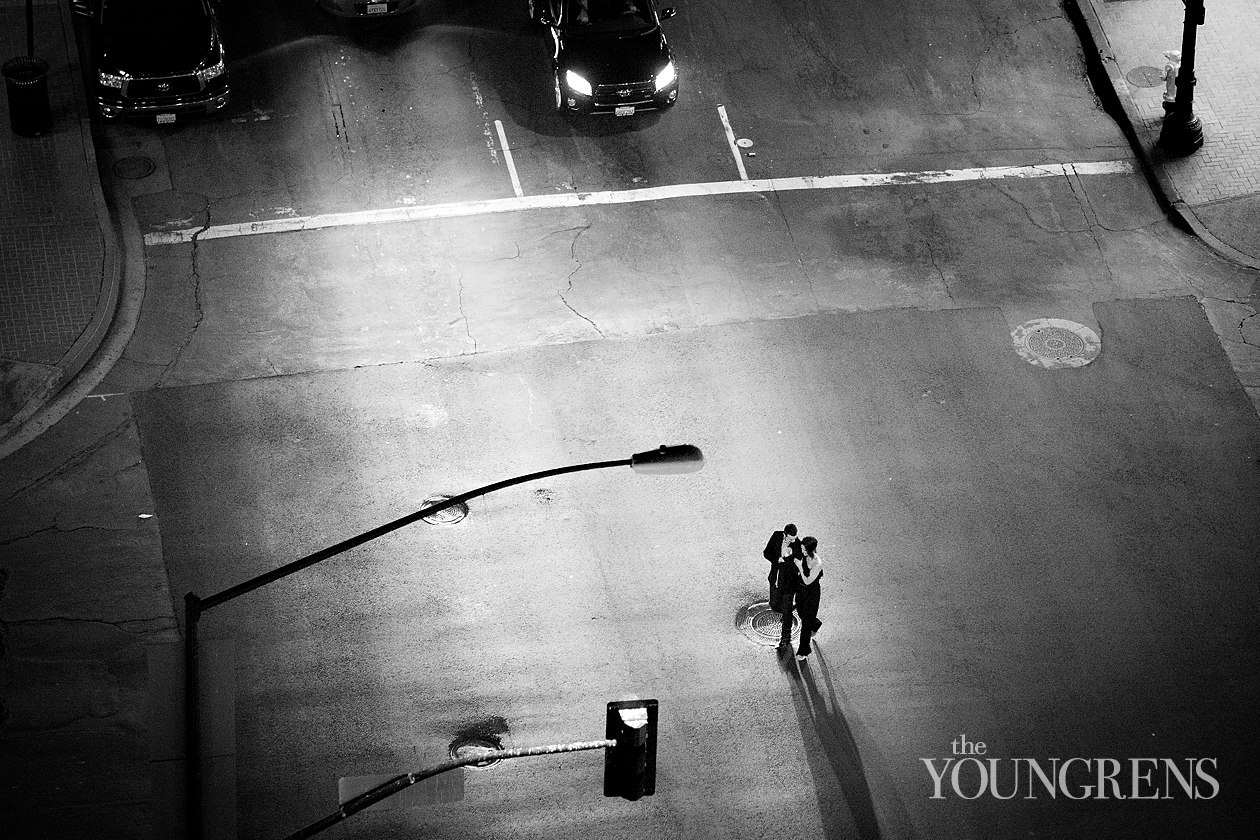 Jason and Carissa: Your confidence and strength are what made our time together so magical. Thank you for showing your true selves in front of our cameras and for speaking your hearts to us. Our time together was more inspiring for us than you'll ever know… and if the engagement session was this good, then the wedding is going to be off the HOOK!
Hugs,
Erin