Didn't you just fall head over heels in love with the adorable Steve and Michele in their coffee house engagement yesterday? Their smiles are so quirky and fabulous that I can barely stand it! After shooting at the location of their first date, Pannikin Coffee & Tea in Leucadia, we switched up the outfits and headed towards the beach. To avoid the crowds, we opted for the breathtaking surf spot, Swamis, down by the cliffs of Cardiff. Living and working in Southern California, we're no strangers to shooting on the beach, but this was seriously one of the most beautiful beach shoots ever!
On our way to the beach, we stopped for some bright urban fun, and just like yesterday, there was PLENTY of laughing!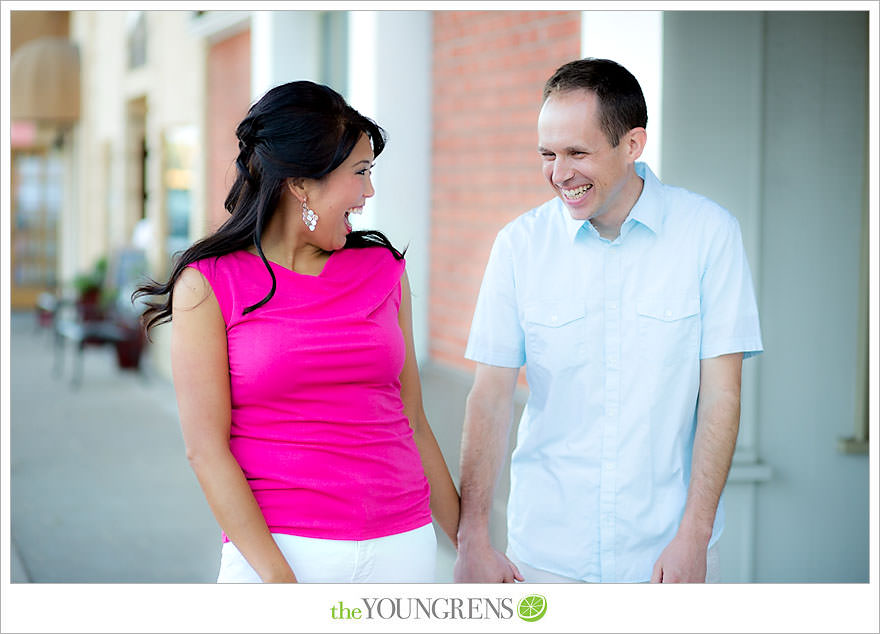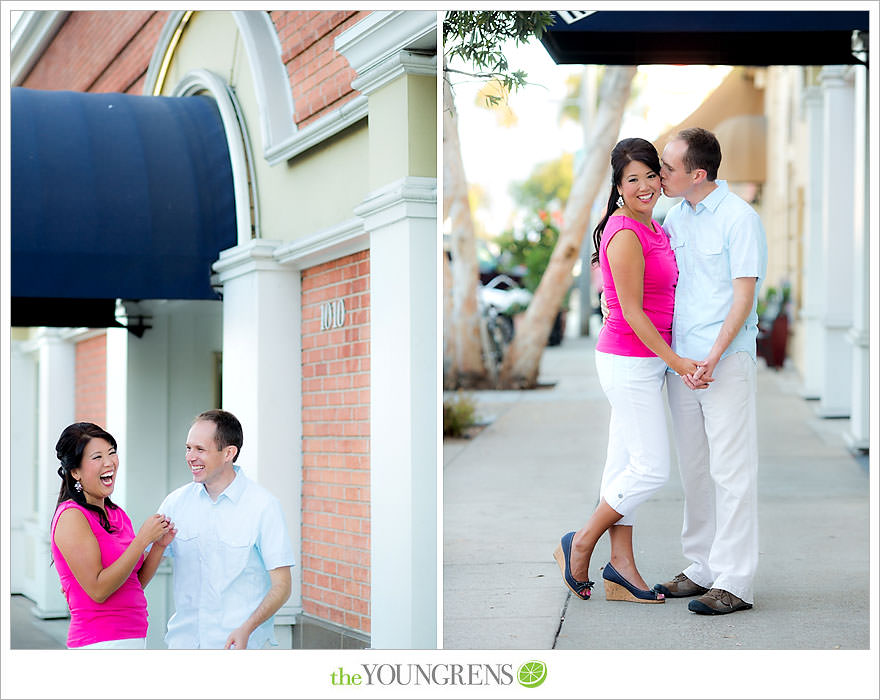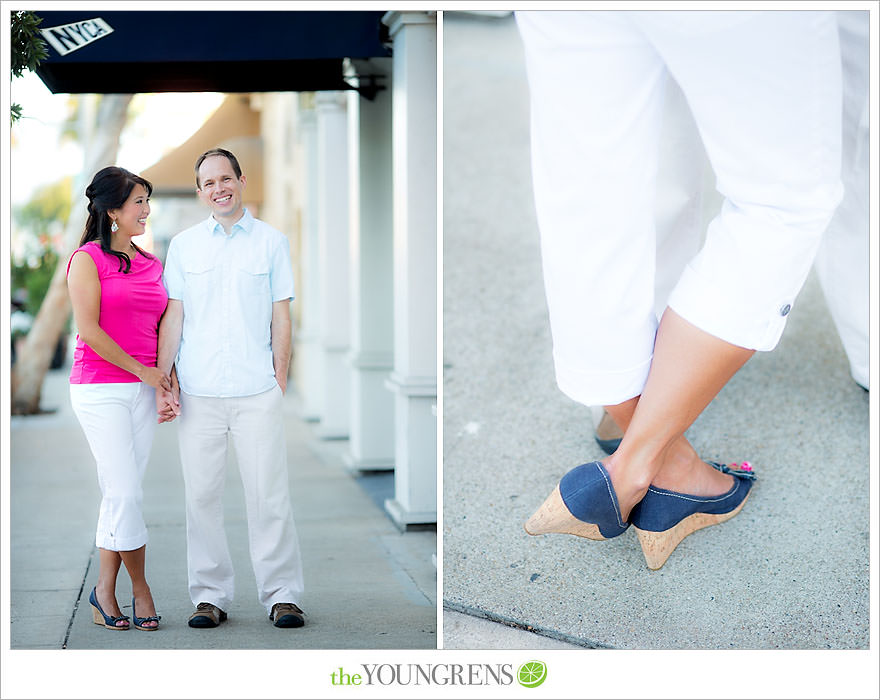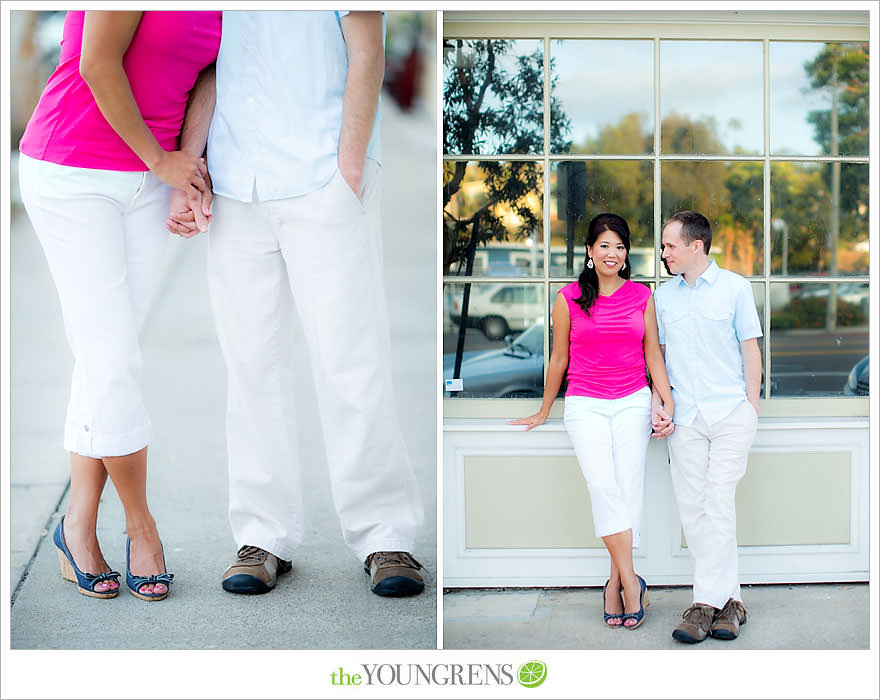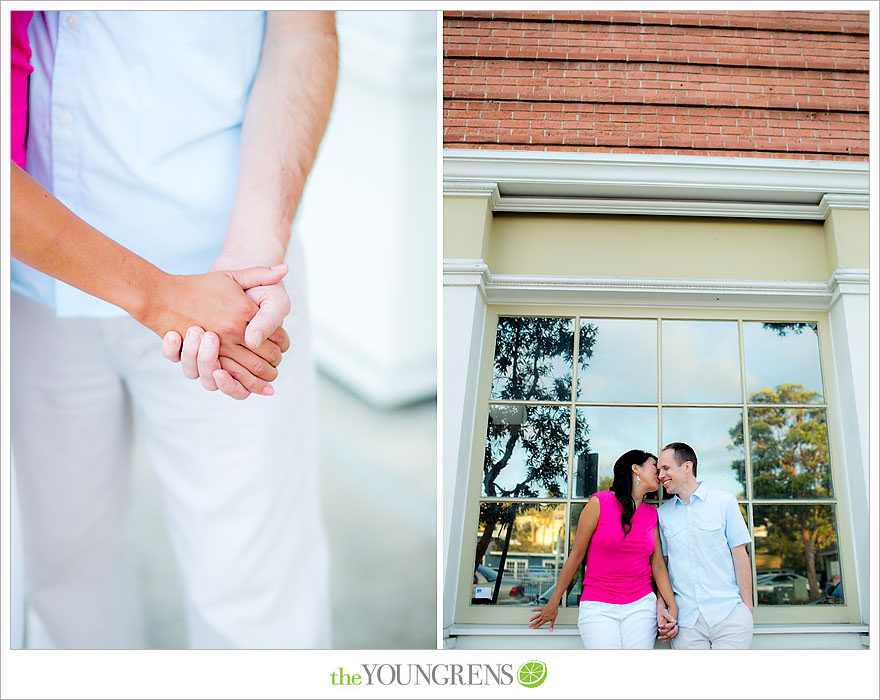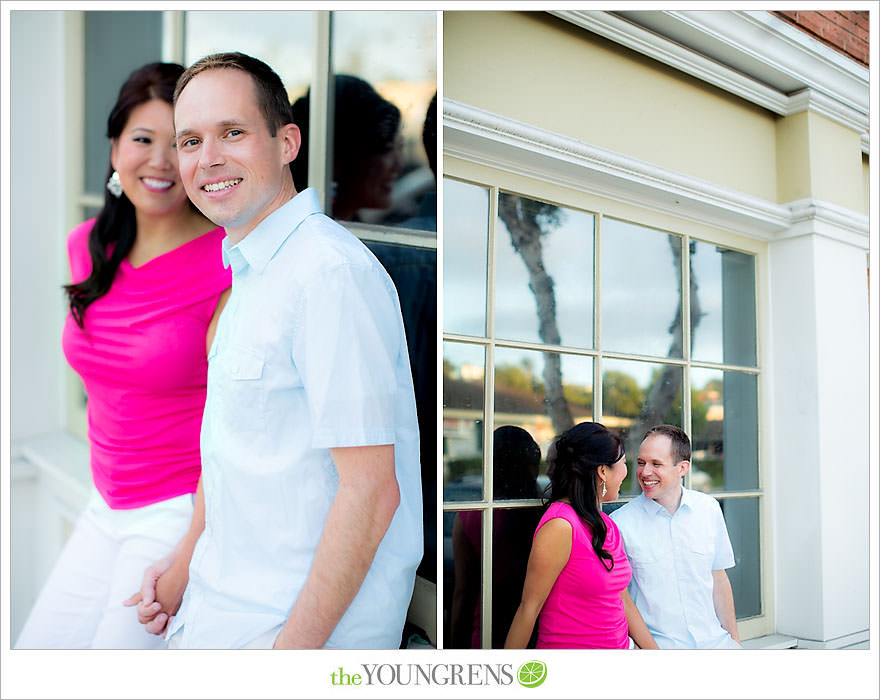 Wow. These are my favorite views and they're right in our very own city!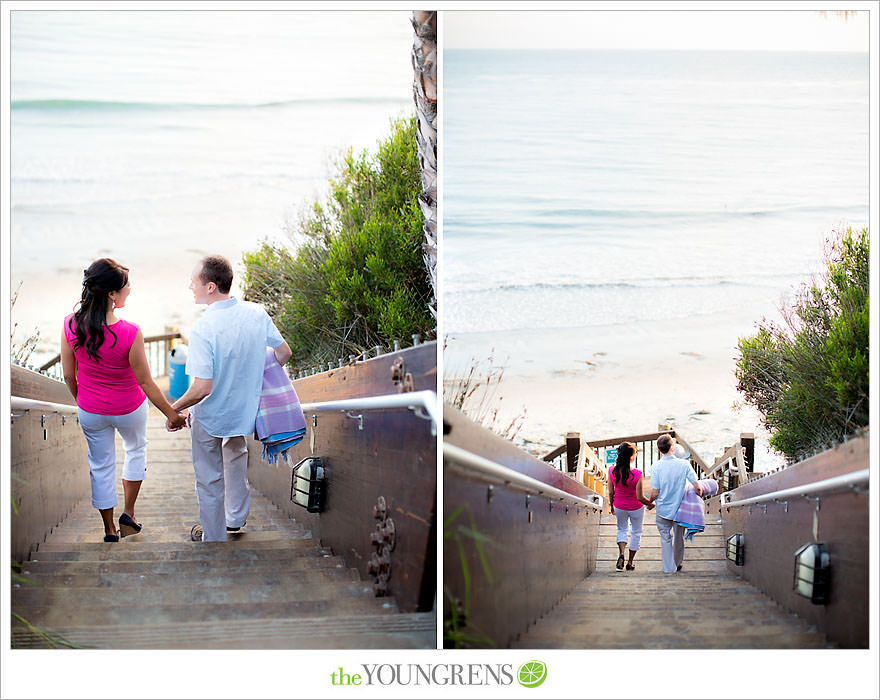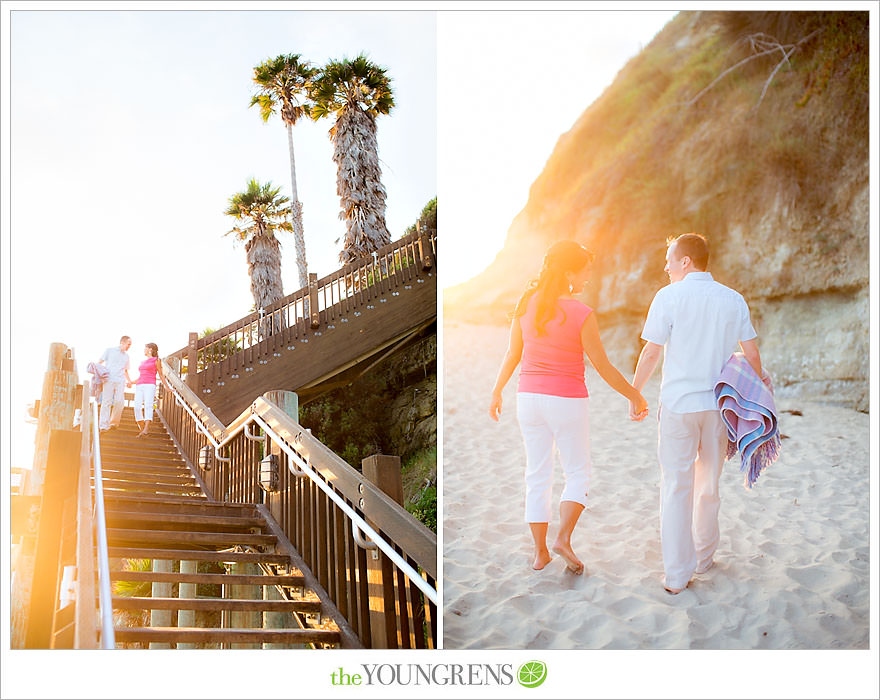 Love, love, love!! These two were up for anything and looked adorable doing it!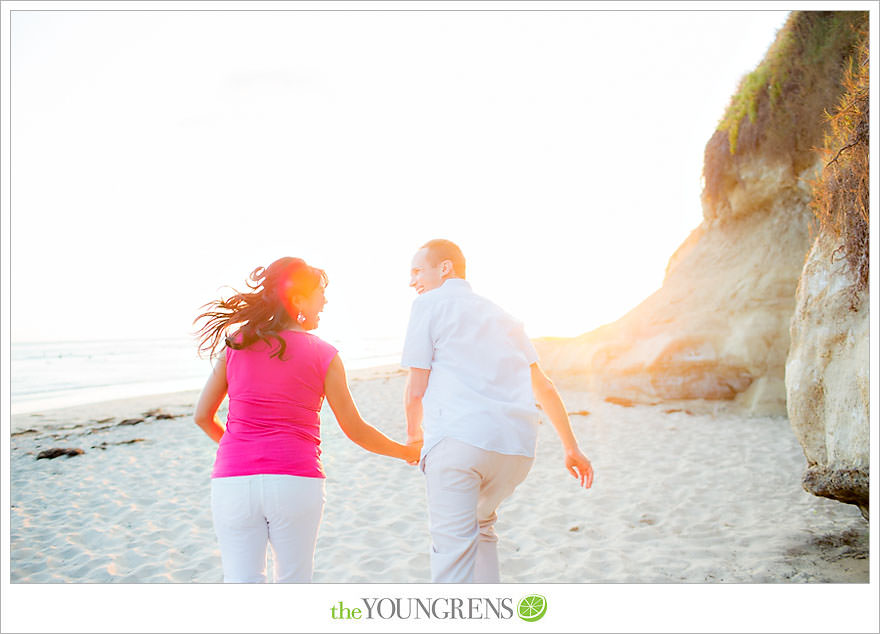 They brought along a cute blanket and the books that they're studying together.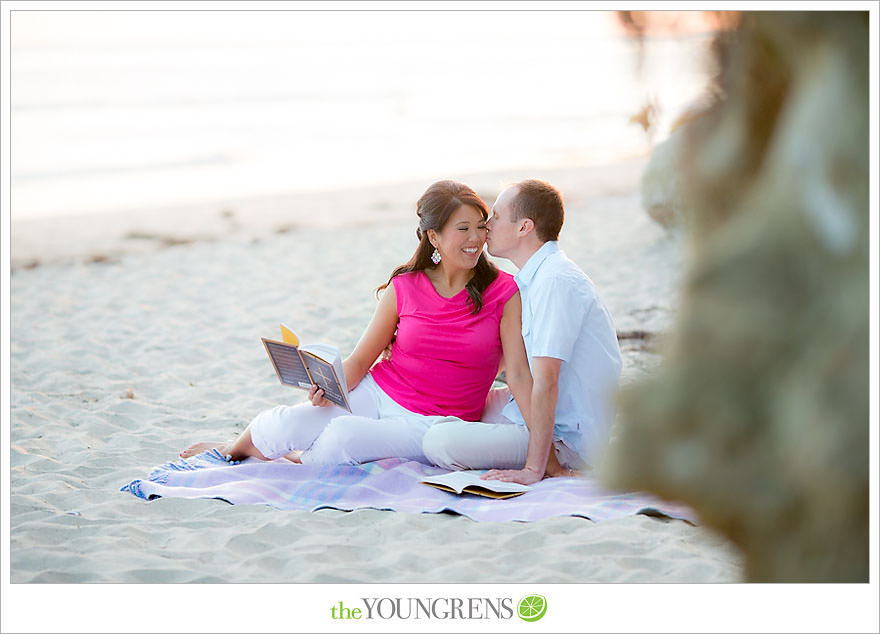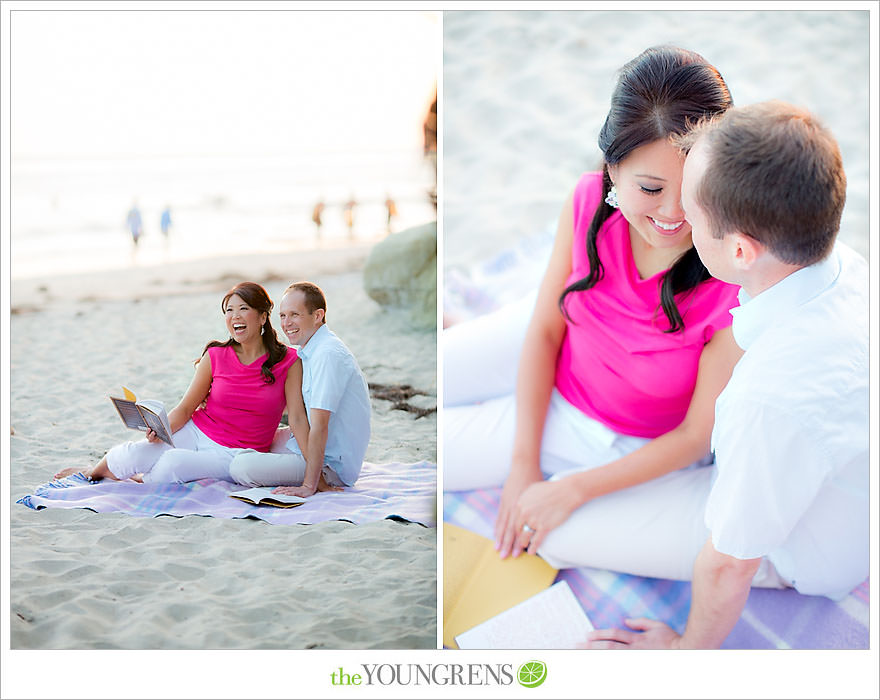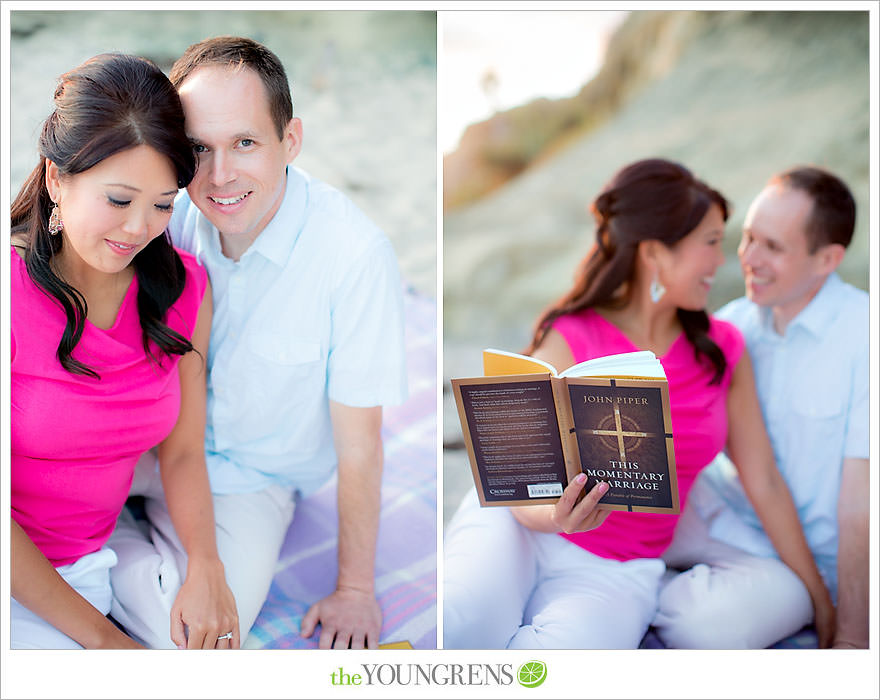 They wrote love notes in each other's books – awww!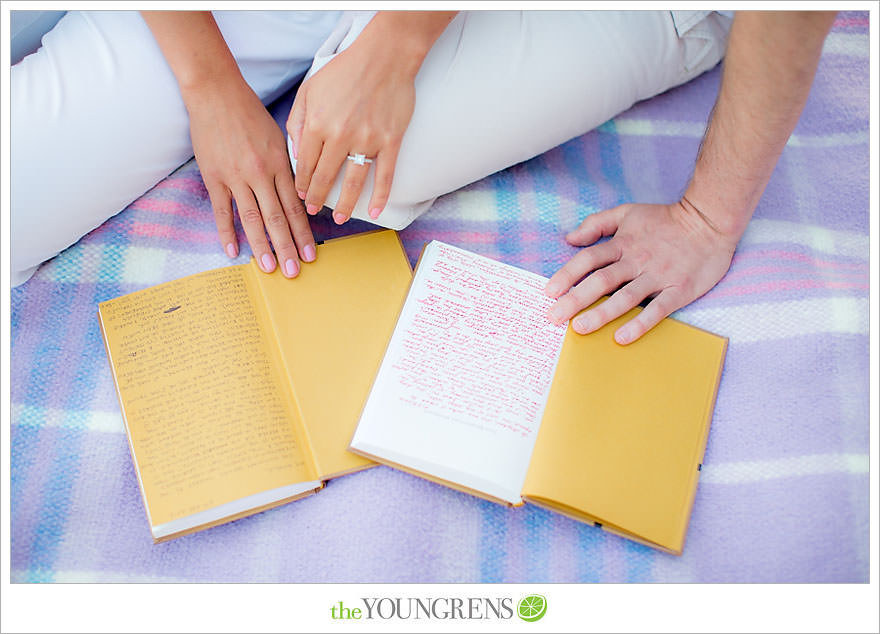 And then we whipped out their Smashball paddles! Woohoo! I LOVED how they didn't care about the cameras – they just played for the fun of it!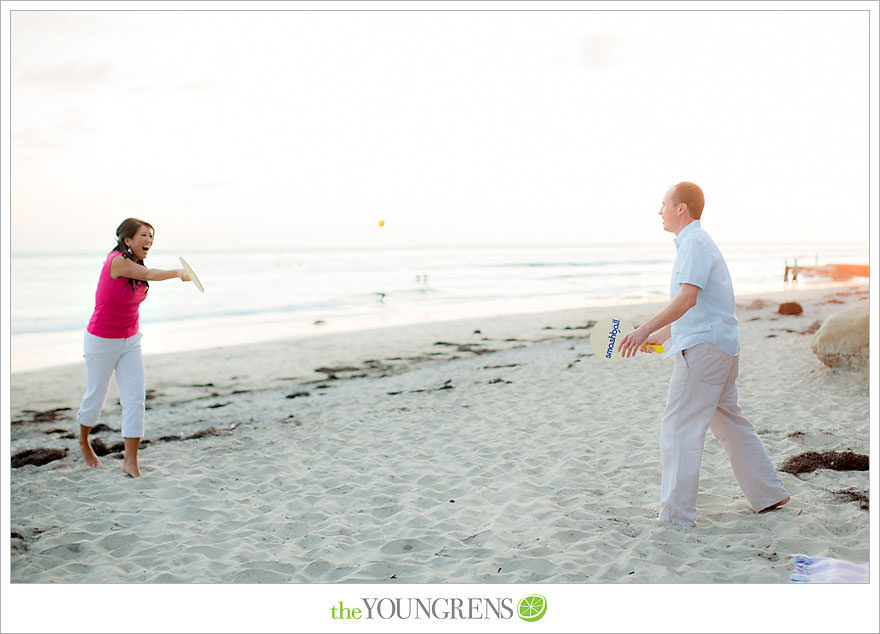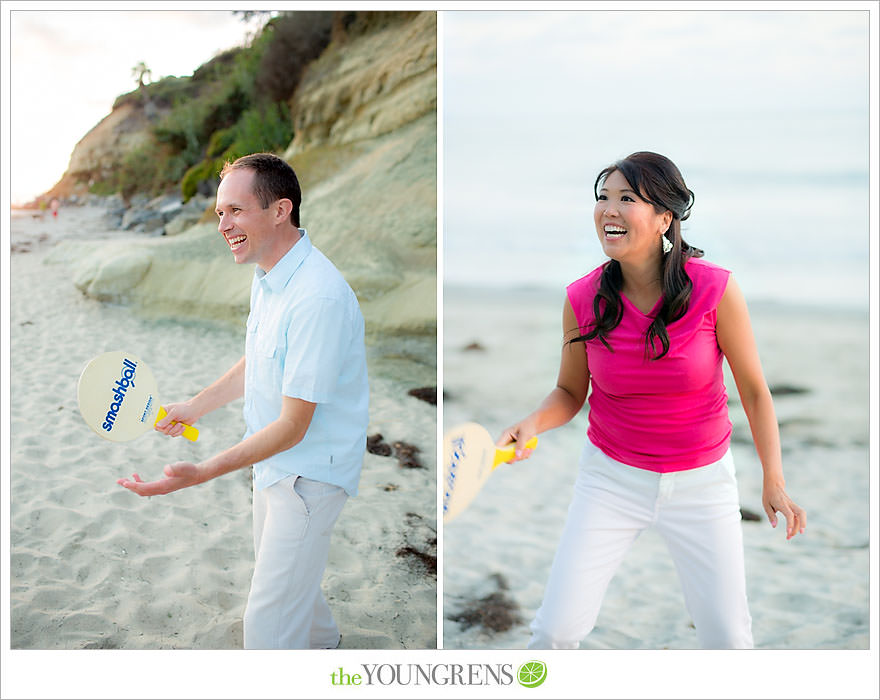 So awesome!! Love these guys!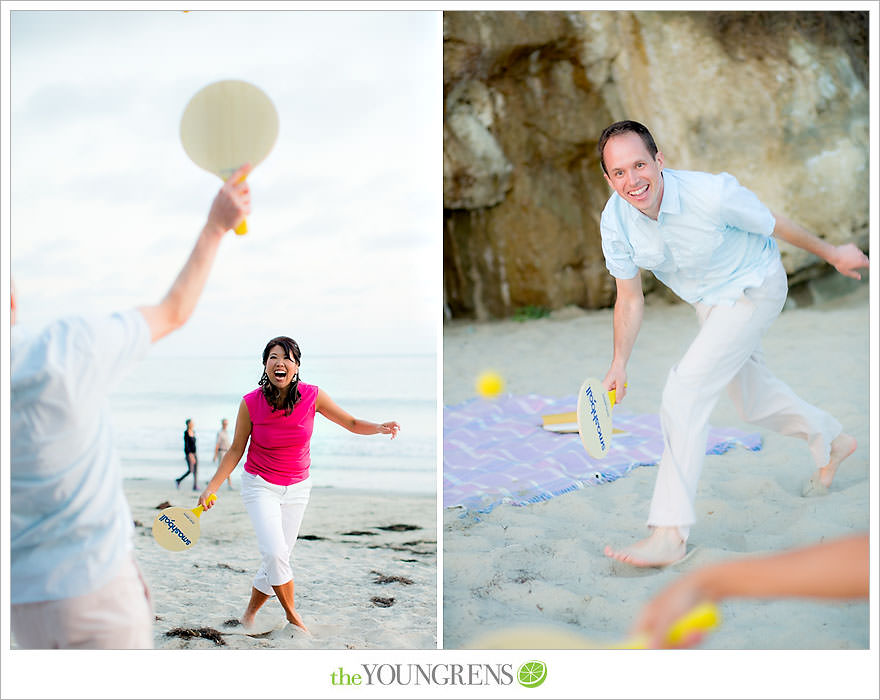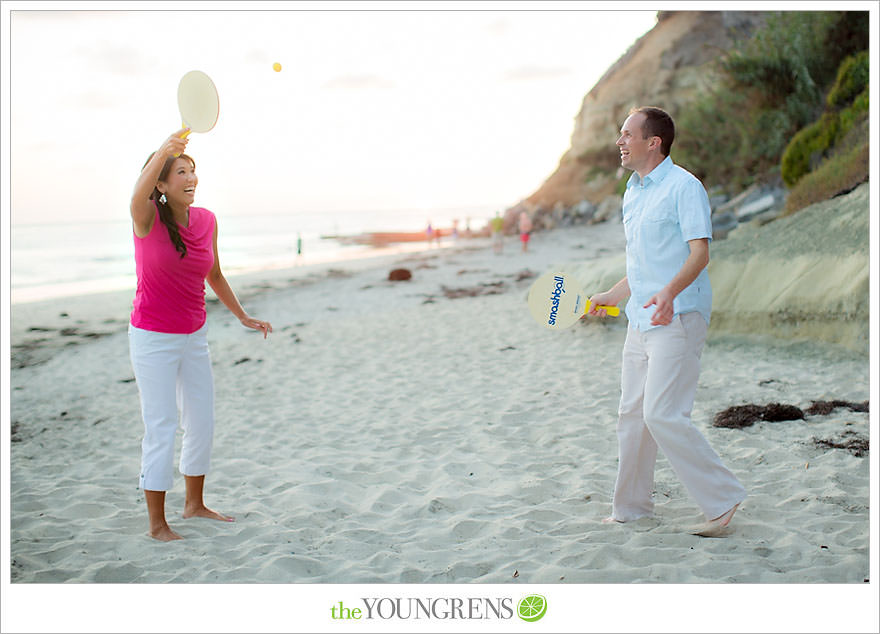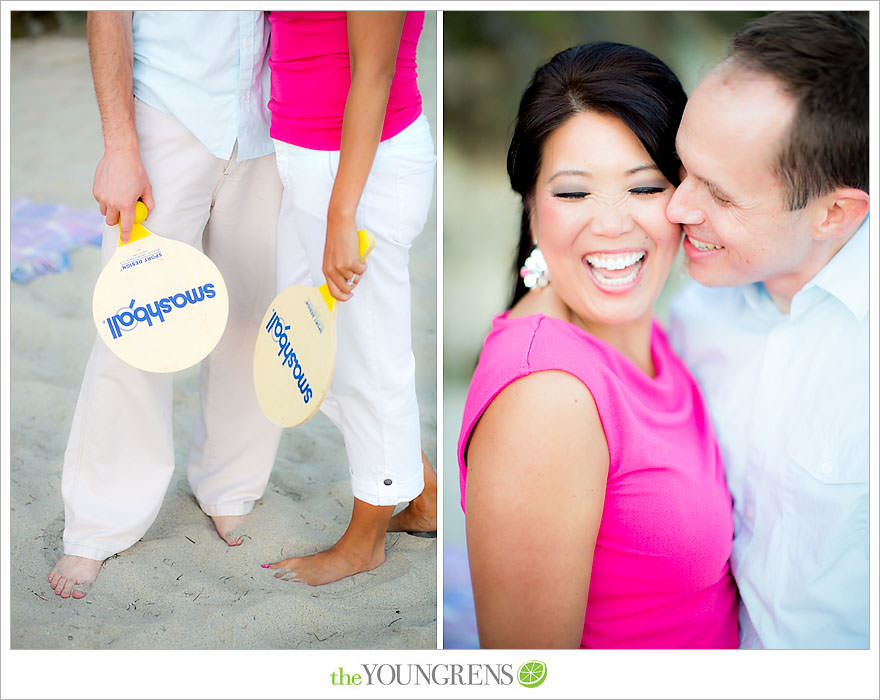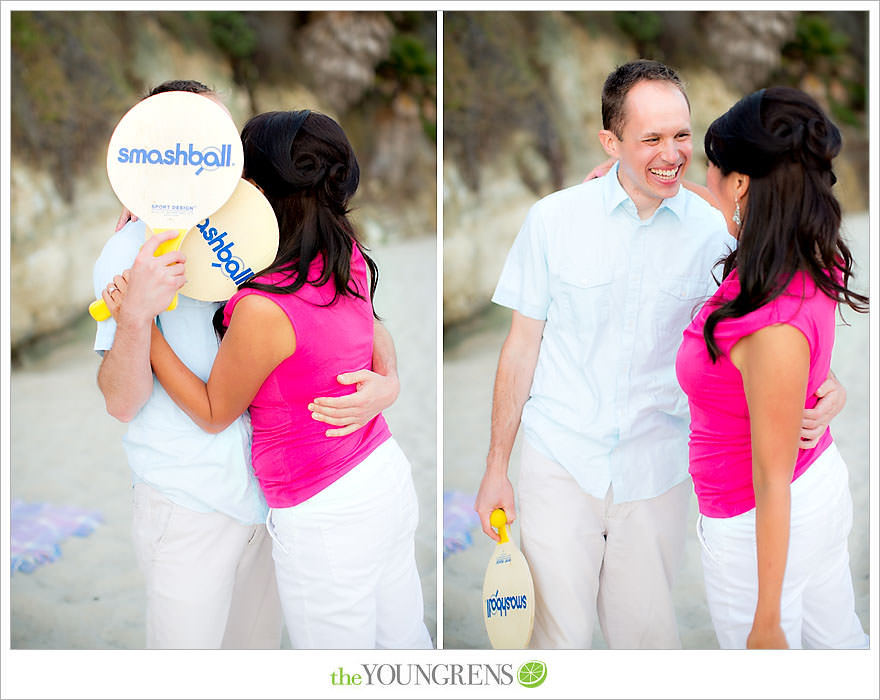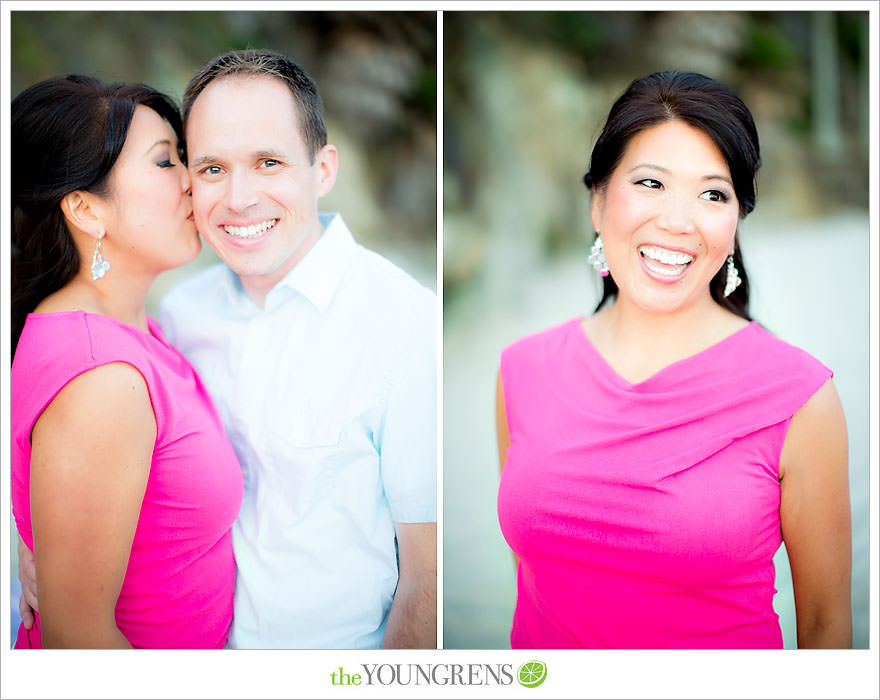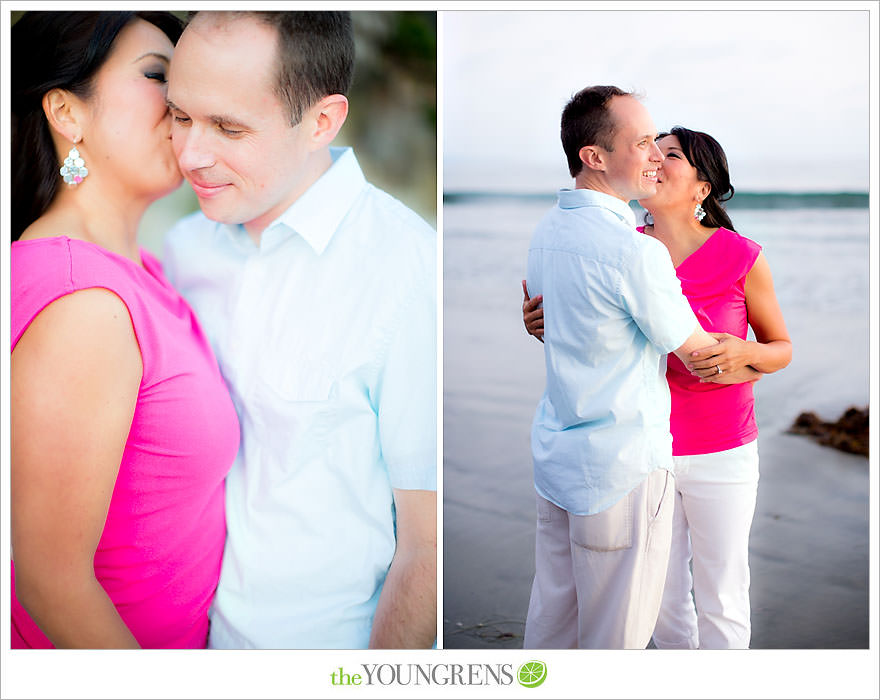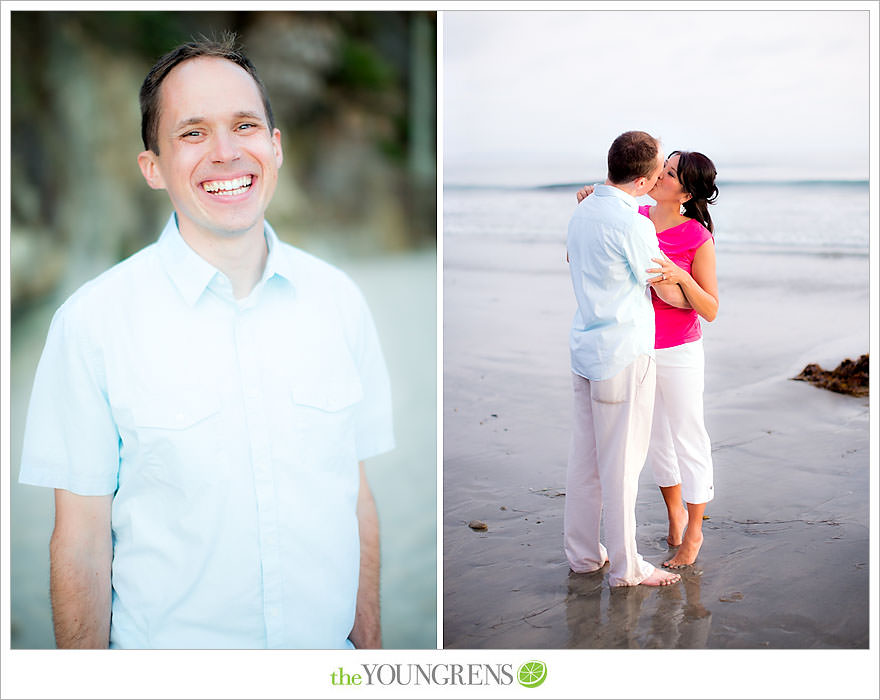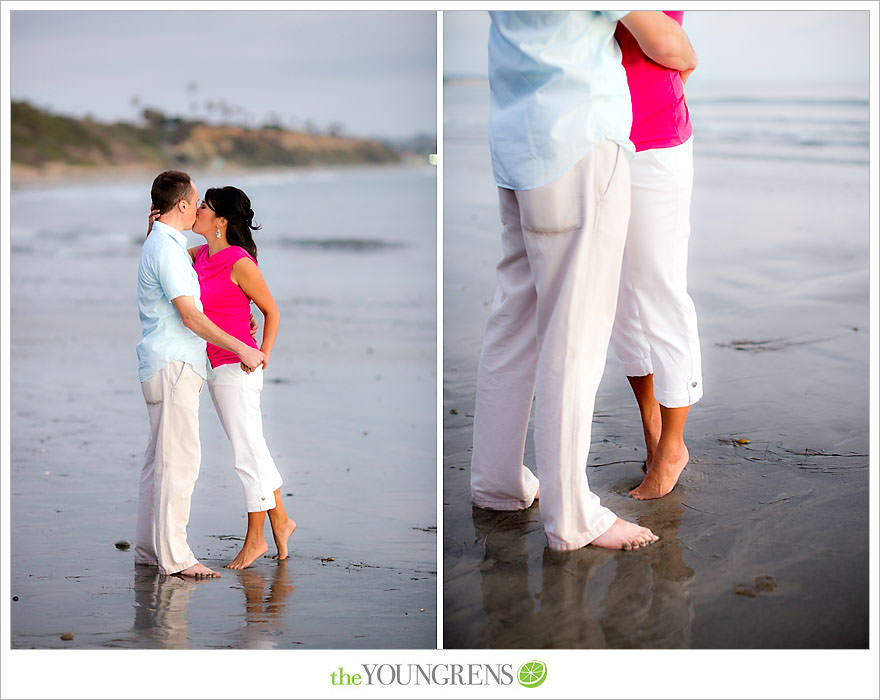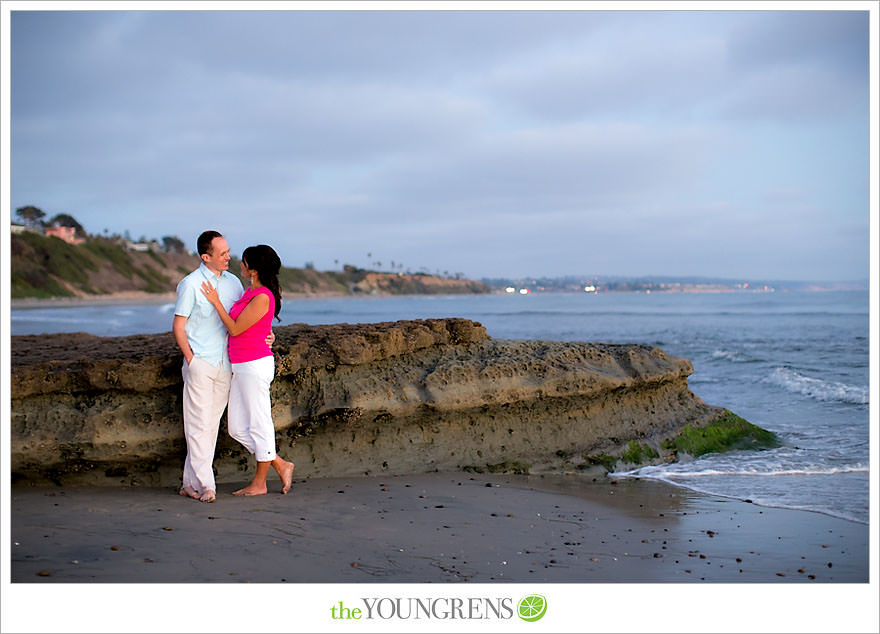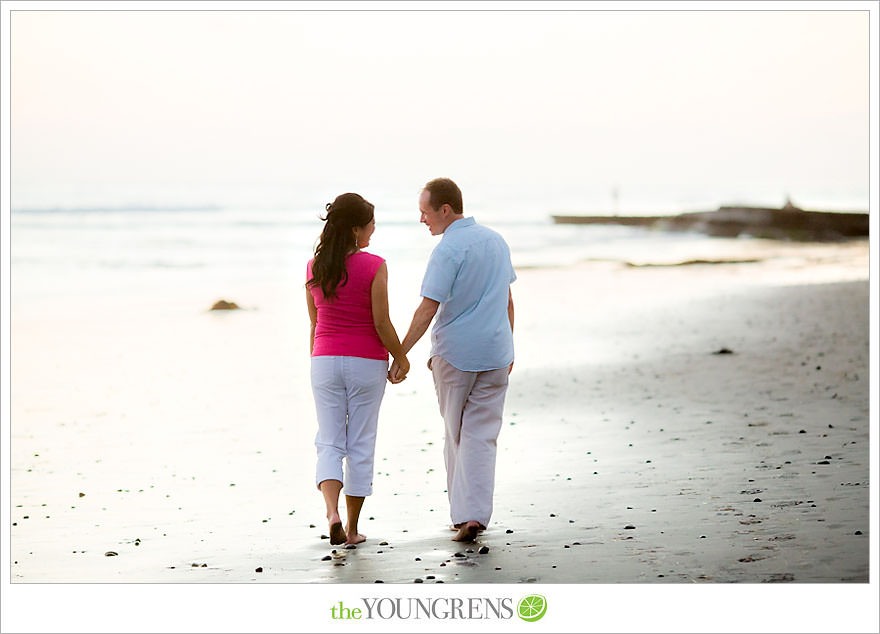 One of my favorites from the session shot at f/1.2.  *Photographer geek talk* Only on a 5D Mark III could I get this image sharp at f/1.2 and produce an emotional and remarkable image. Love these new cameras!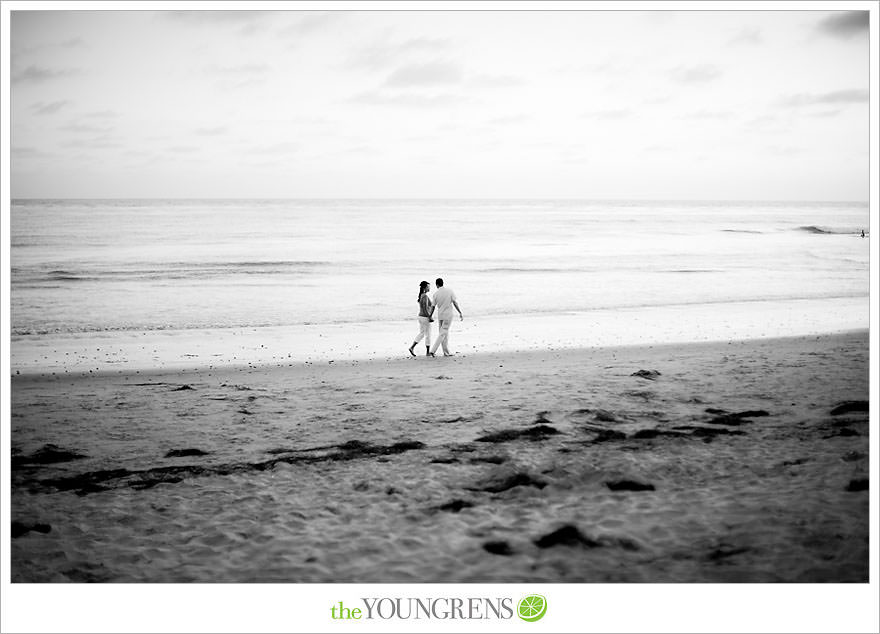 Steve and Michele: Thank you for being completely and honestly yourselves in front of our cameras. It's rare to find people that are so comfortable with their hearts and it was a sheer delight getting to capture your fun, upbeat selves. We're blessed to be a part of this journey with you and the wedding can't come fast enough!!
Hugs,
Erin