He can't believe that he got such an incredible girl. She's smart, she's adventurous, she's reflective, and she's drop-dead gorgeous. On the flip side, she can't believe that she found such a wonderful guy. He's strong, he's emotional, he's a gentleman, and he's heart-meltingly charming.
So when Corinne woke up one morning on their vacation in Hawaii with the sunrise beaming past the open curtains and Josh singing her a song on his ukulele, this incredible girl knew that she was about to spend the rest of her life with this wonderful guy.
Josh and Corinne are one of those cool couples that can easily hang with the hip crowds of LA whenever they feel like it, but they have a deep emotional side to them that makes my soul melt into a pool of buttah. When it's just the two of them, they can cuddle and laugh and chill with the best of them, which made their engagement session in Felicita Park in Escondido an absolute dream! This time of year, the grass and trees in San Diego are bright green, the sun is golden and warm, and the afternoons are deep-breath relaxing. So drop a beautiful couple like Josh and Corinne into the middle of it, and we've got paradise!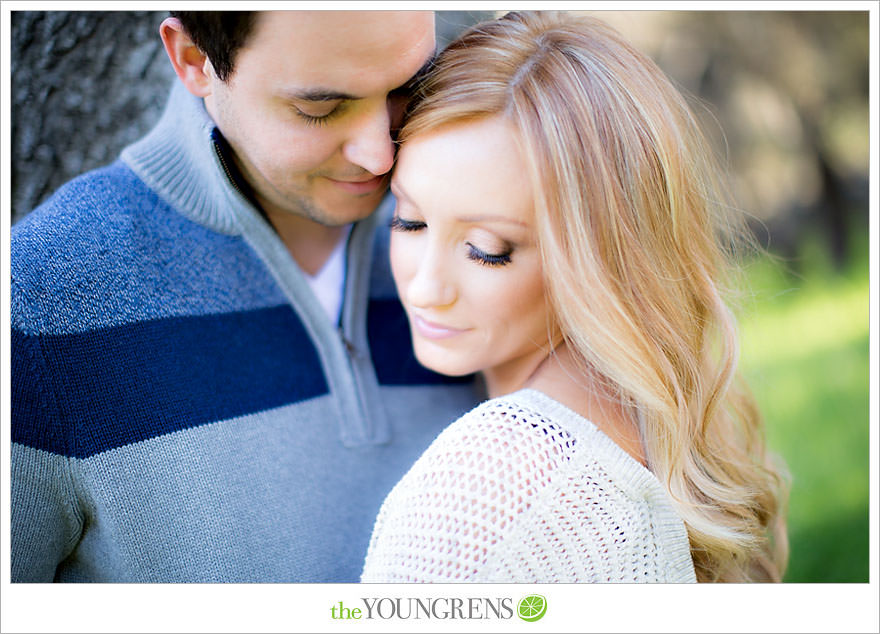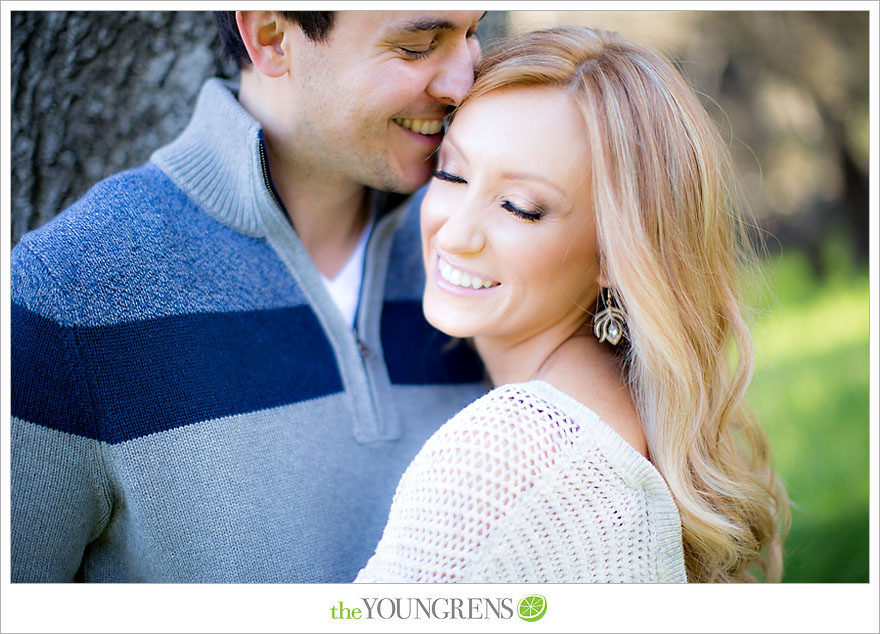 Riiiiiiiiight?? After just a few frames, we realized this session was going to be off the hook!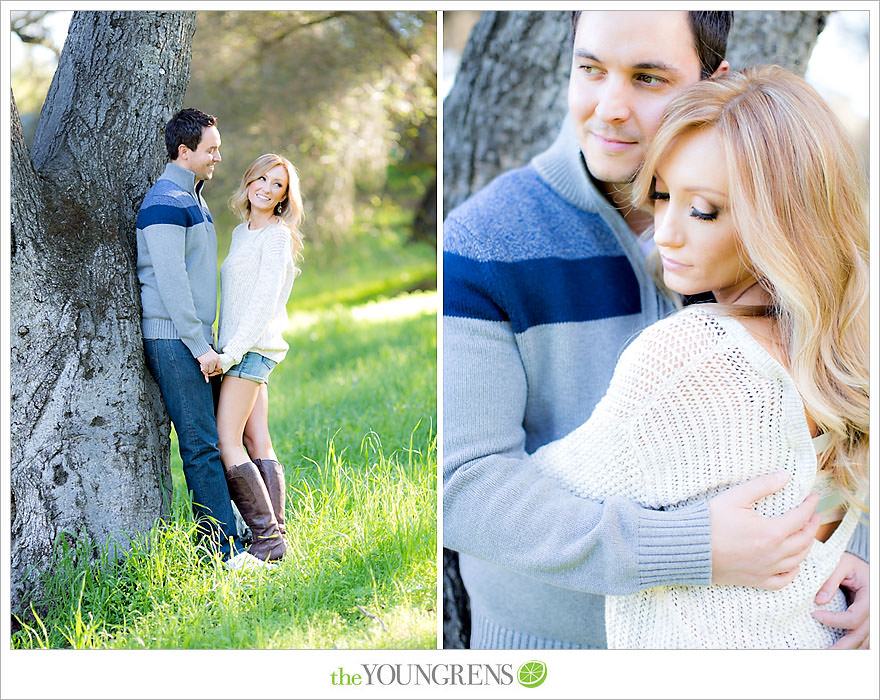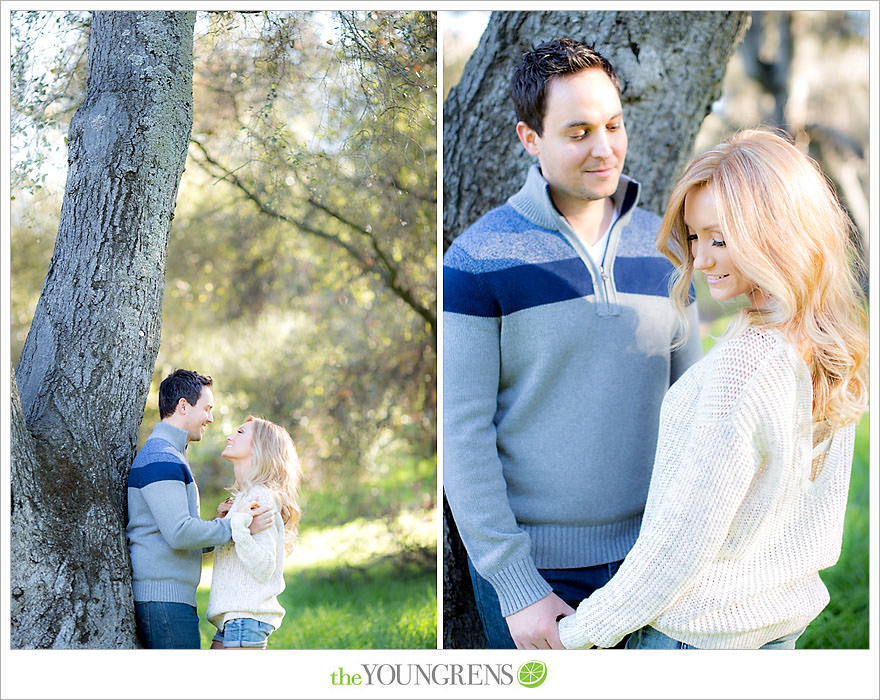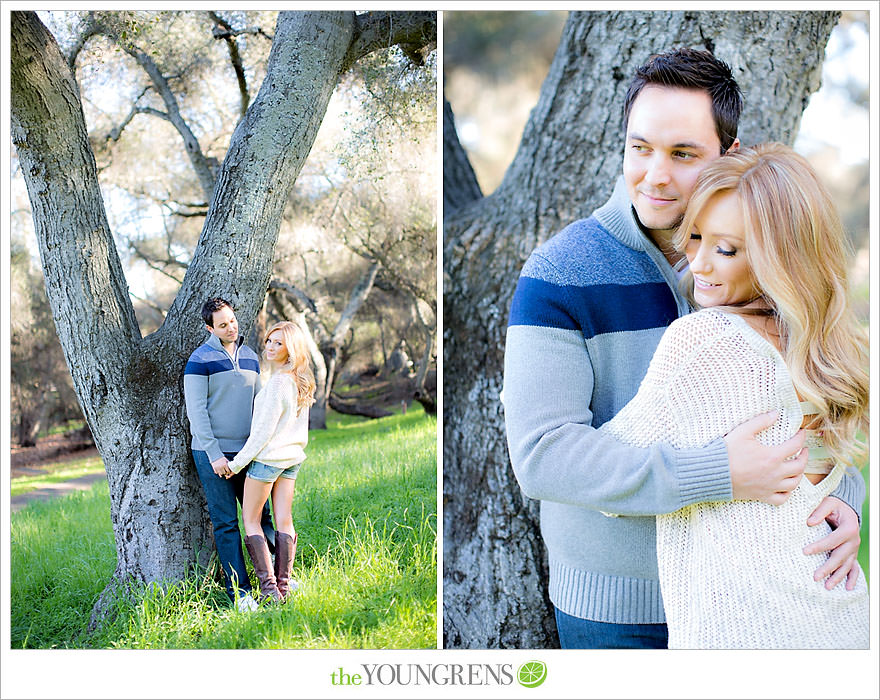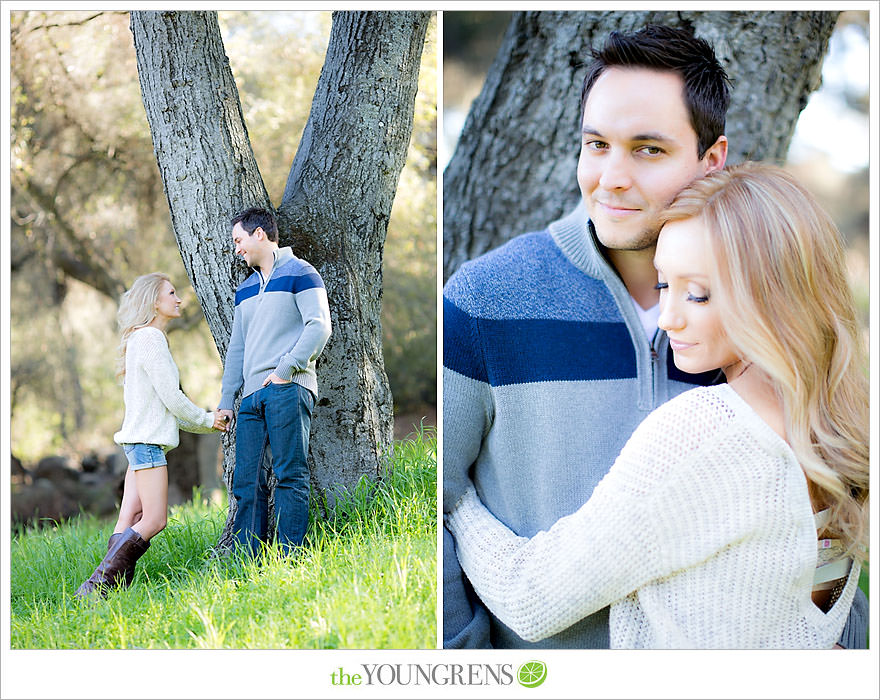 I'm in love with Corinne's hair and makeup – soft and natural with the perfect amount of punch.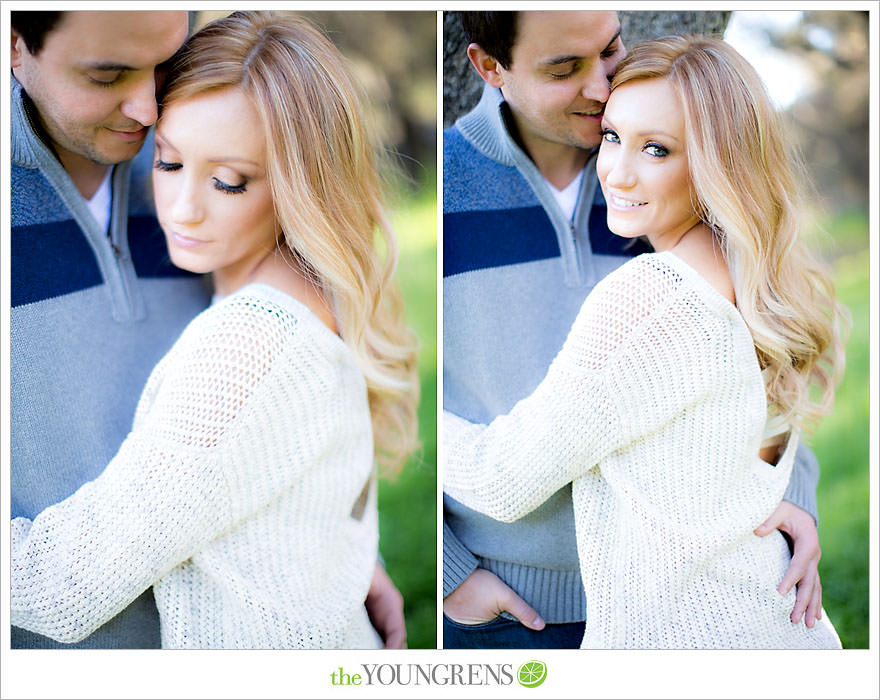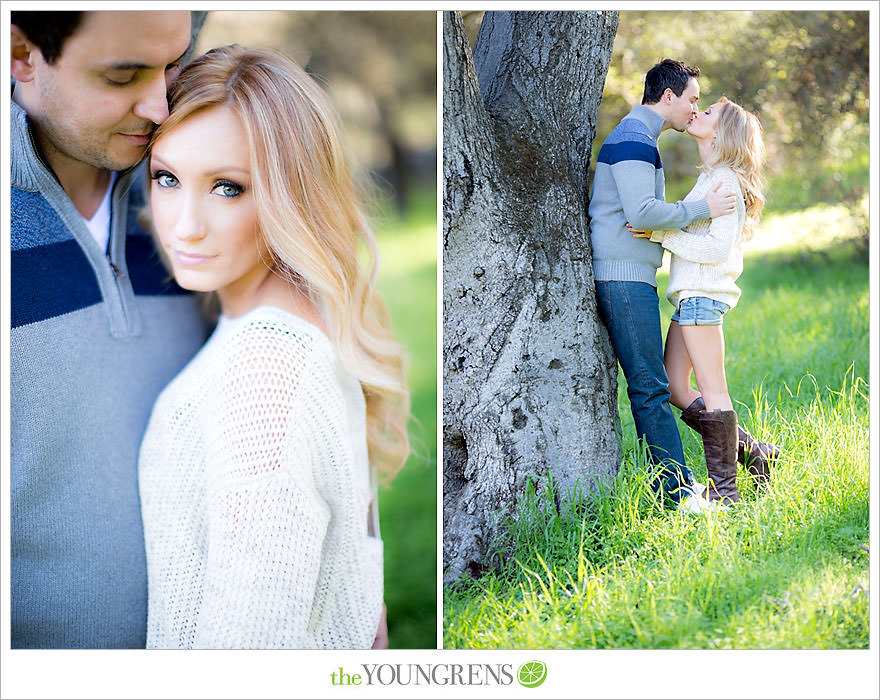 A couple that brings props is automatically awesome in my book. These two brought Josh's ukulele and their adorable cream bike to incorporate into the shoot.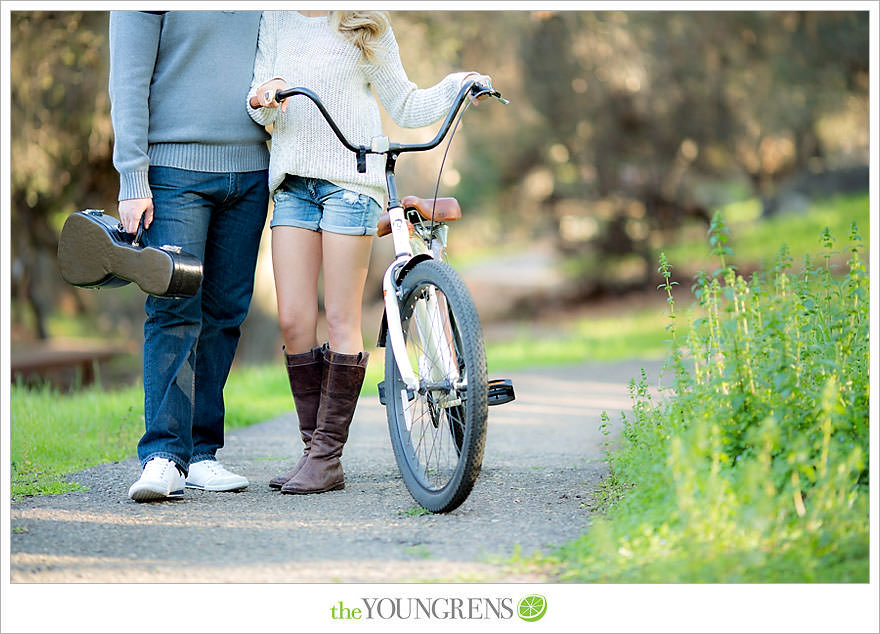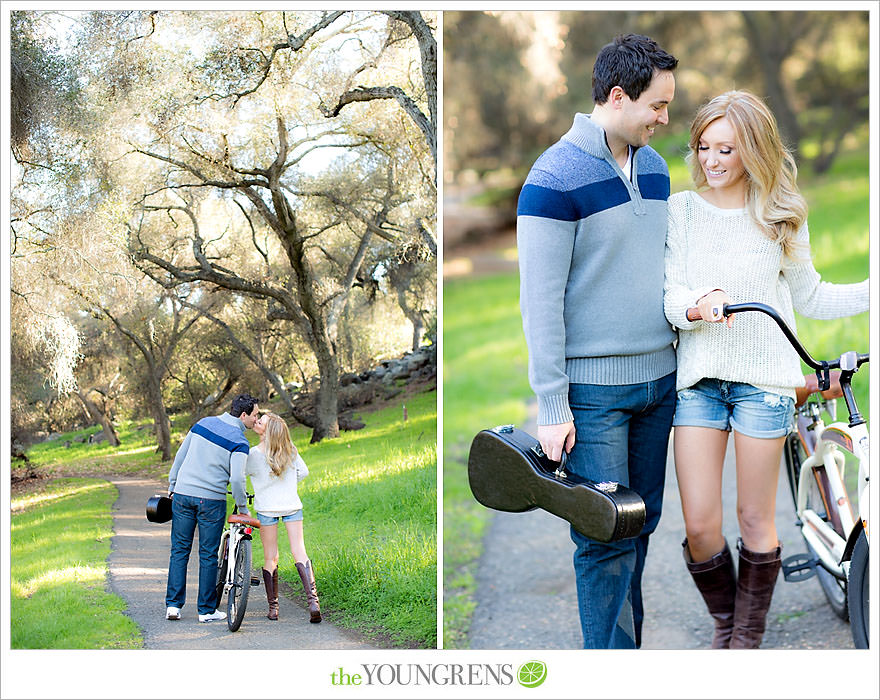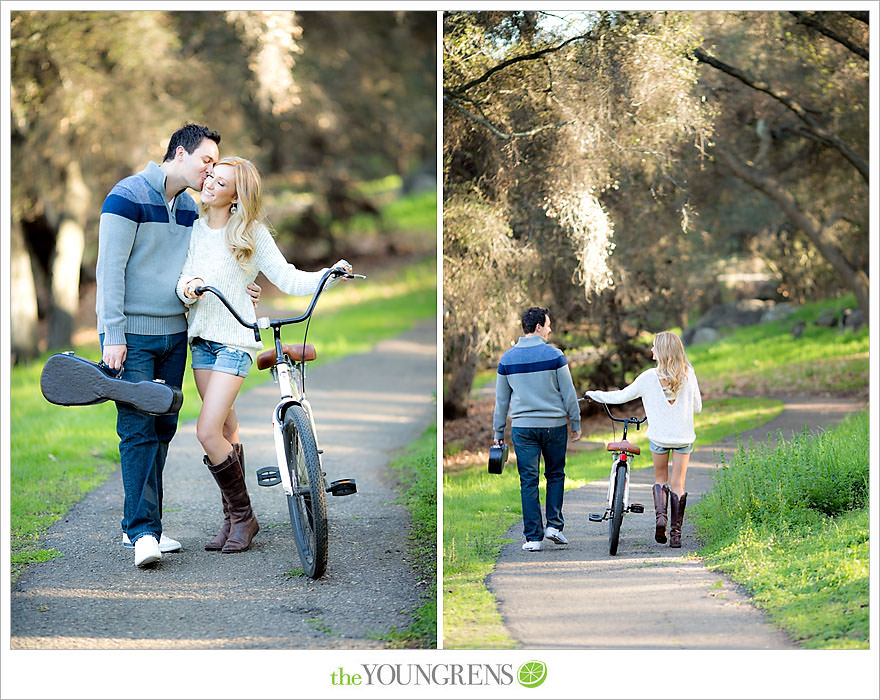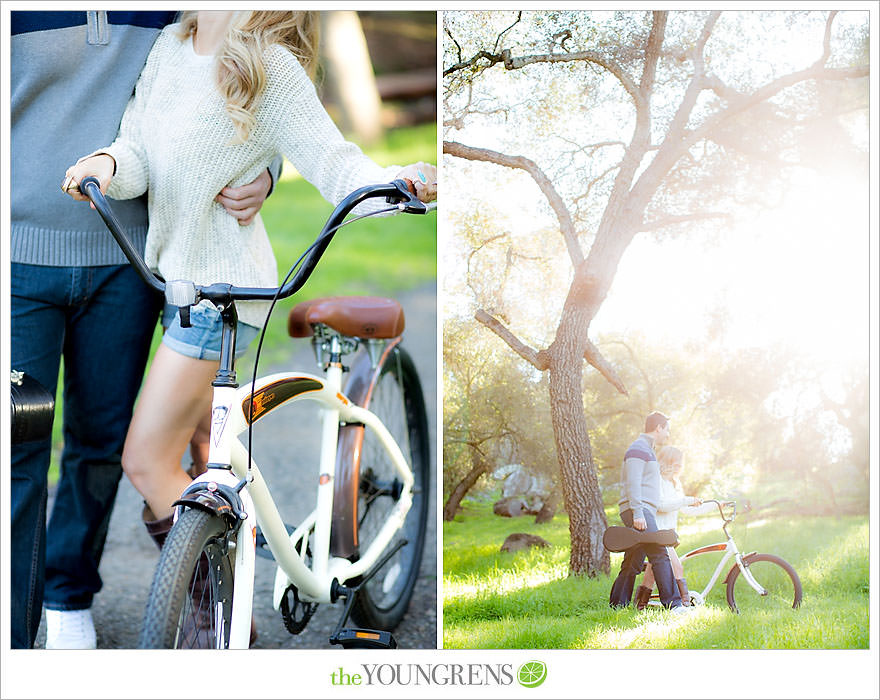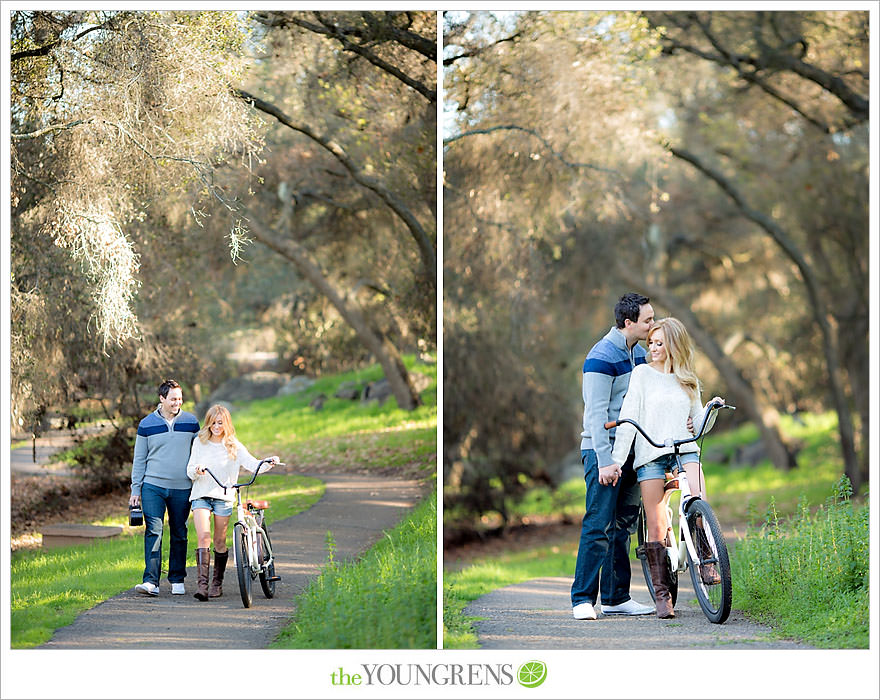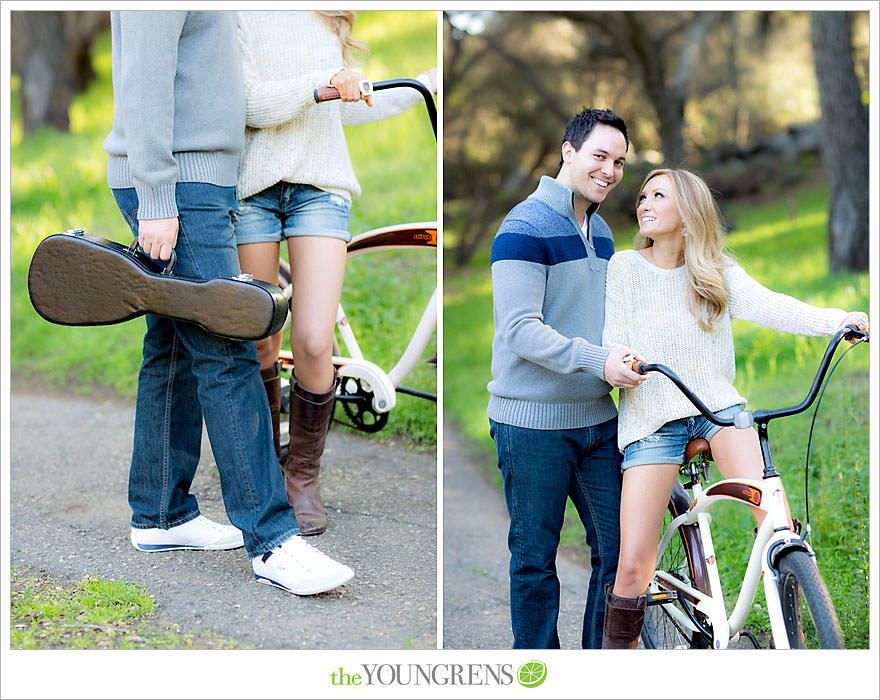 I loved Corinne's chunky rings to add pops of color to their cozy outfits.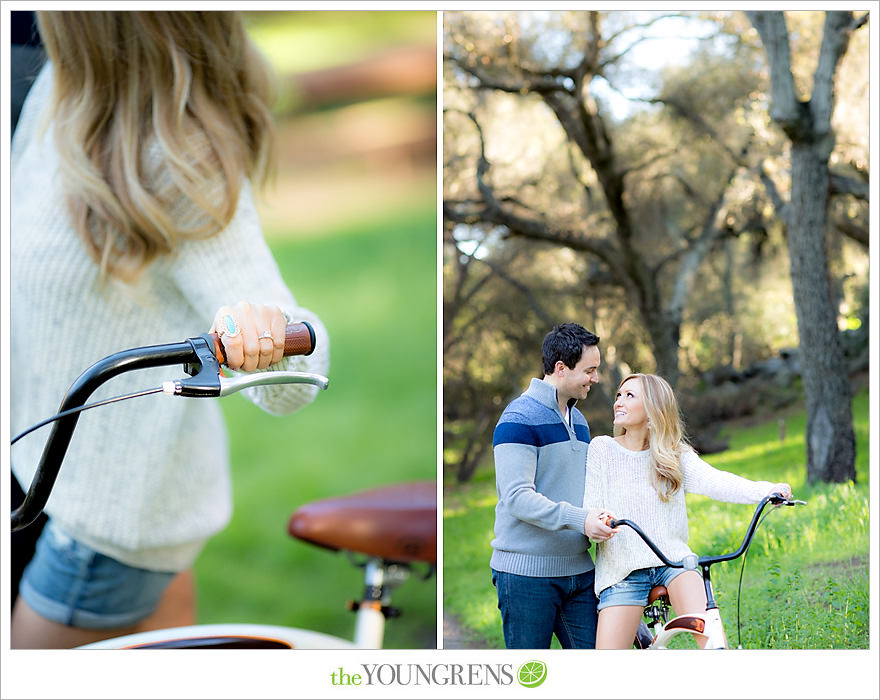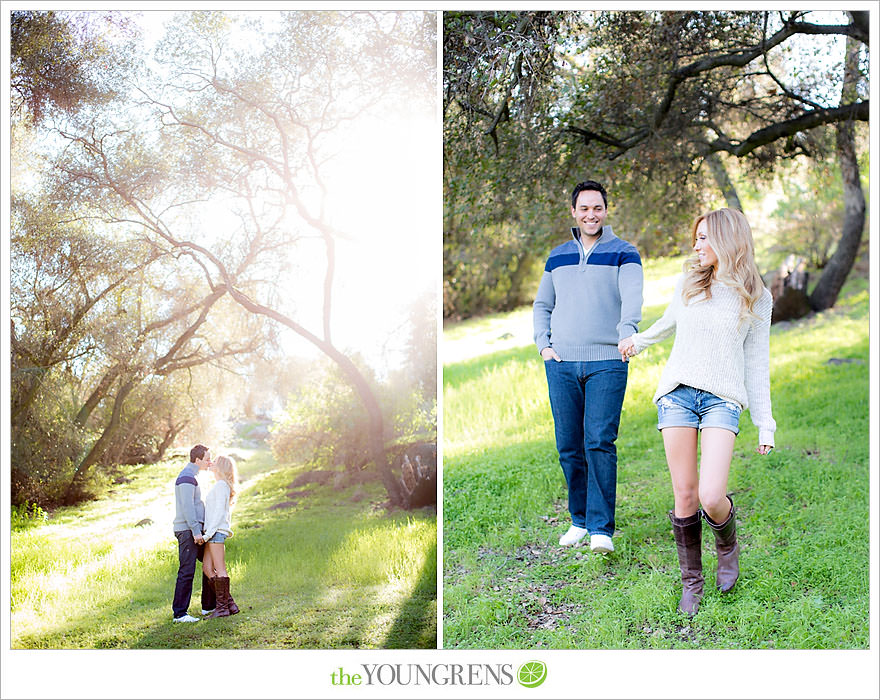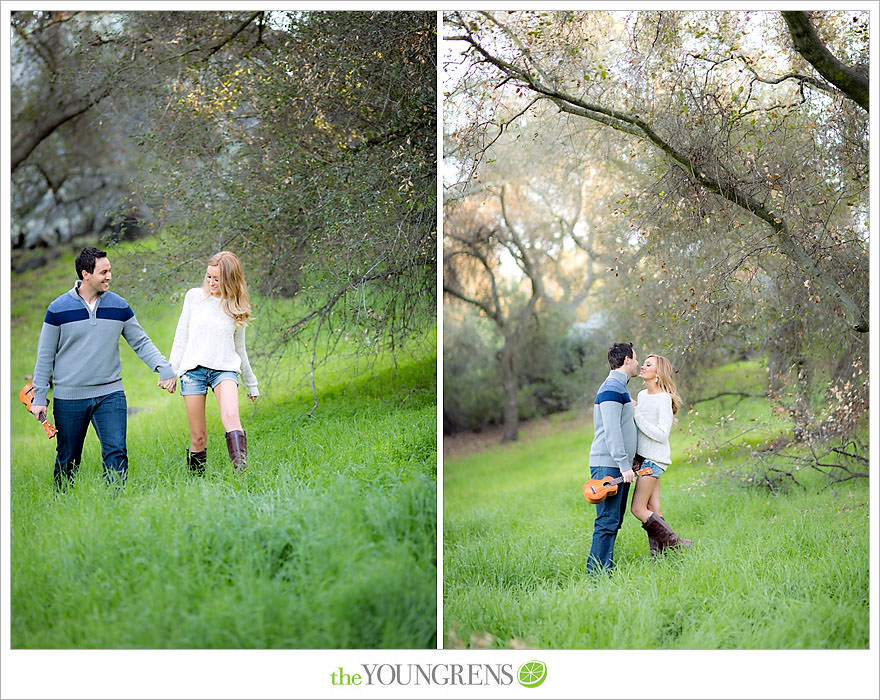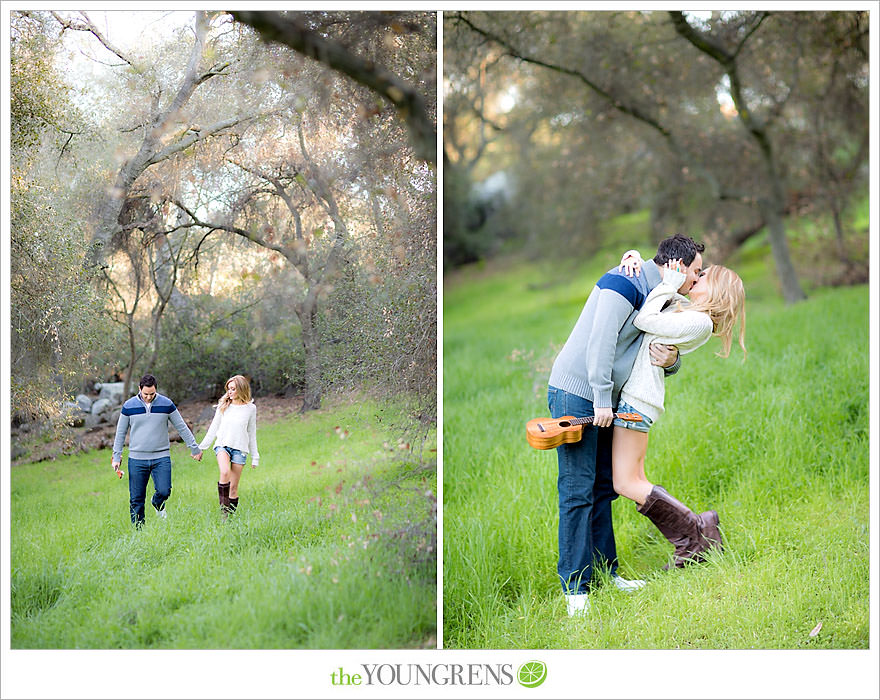 This session went to a whole 'notha level of chill when we sat them down in the tall grass and had Josh play is ukulele. I wanted to listen to him for hours.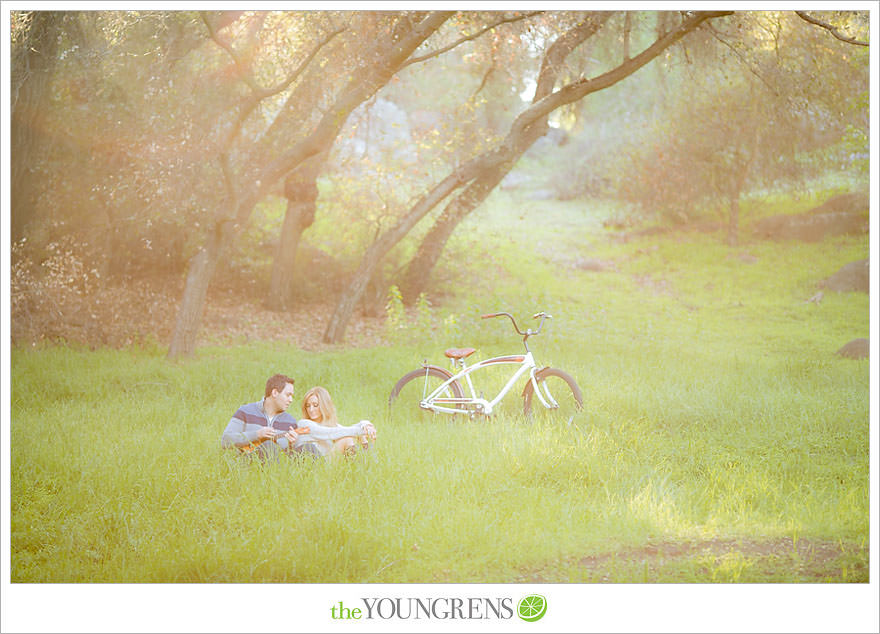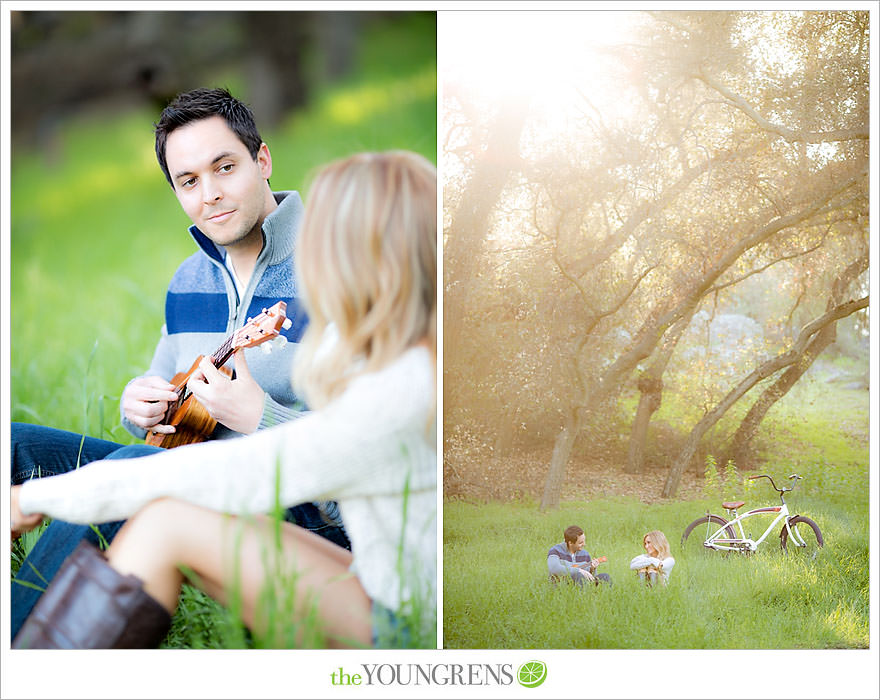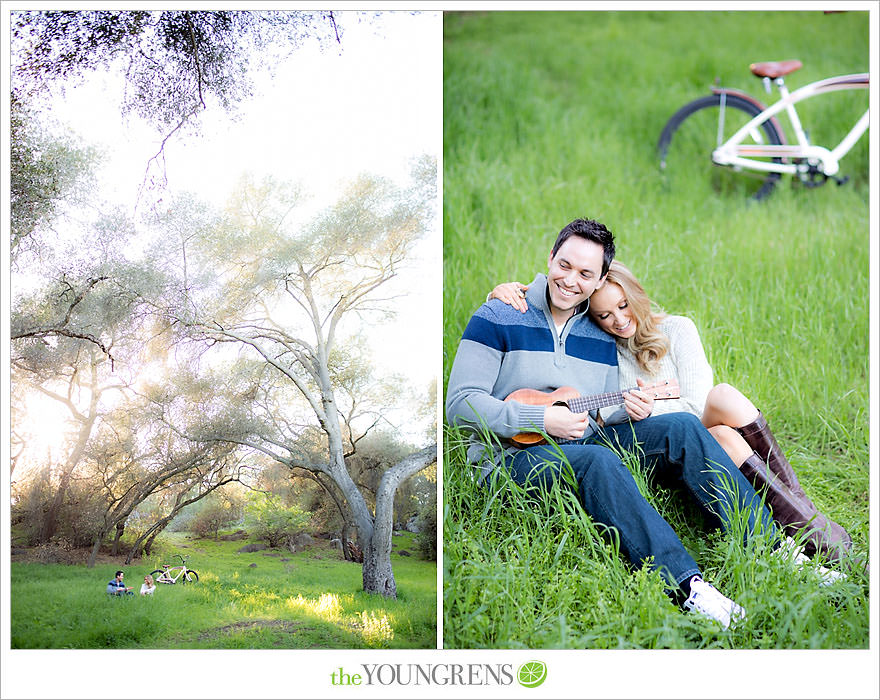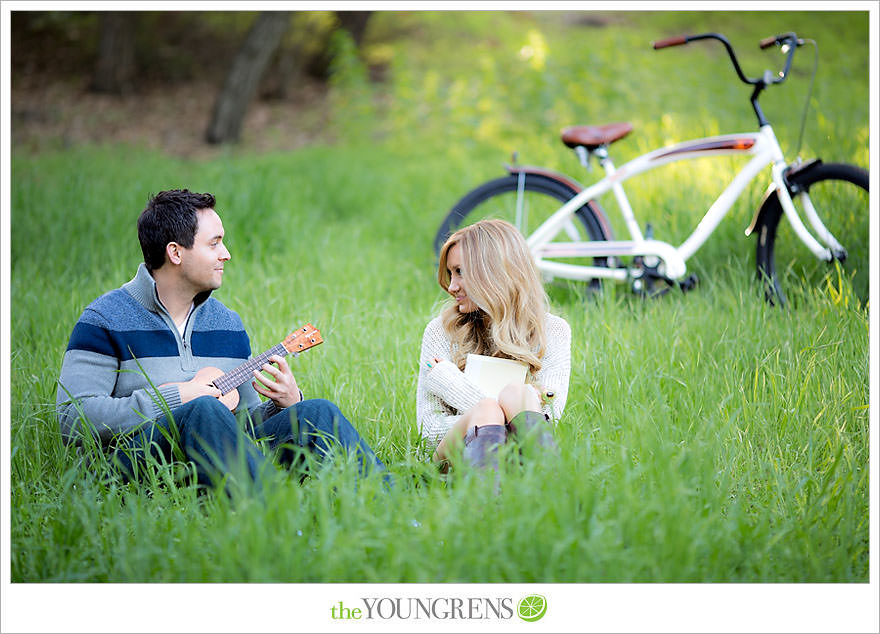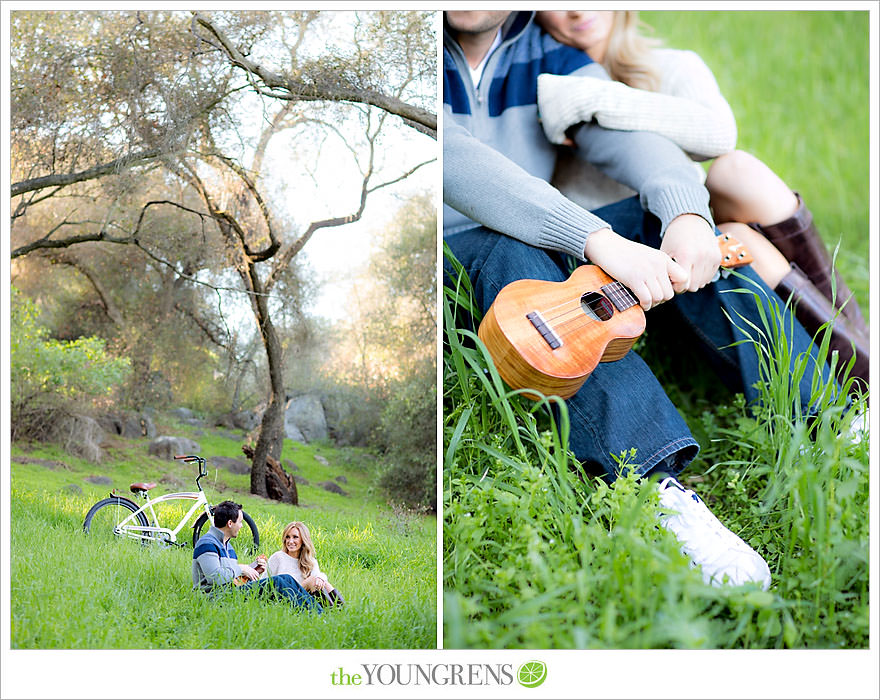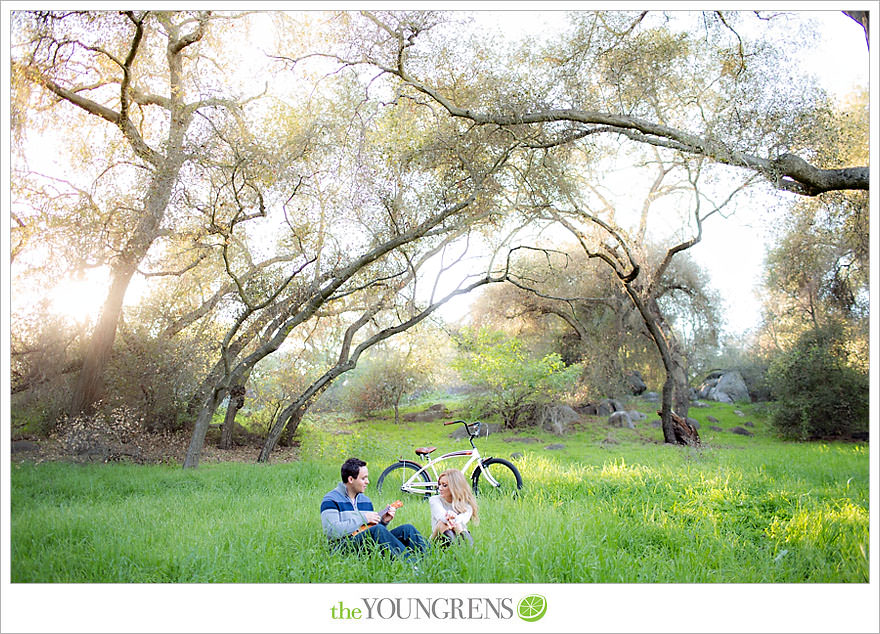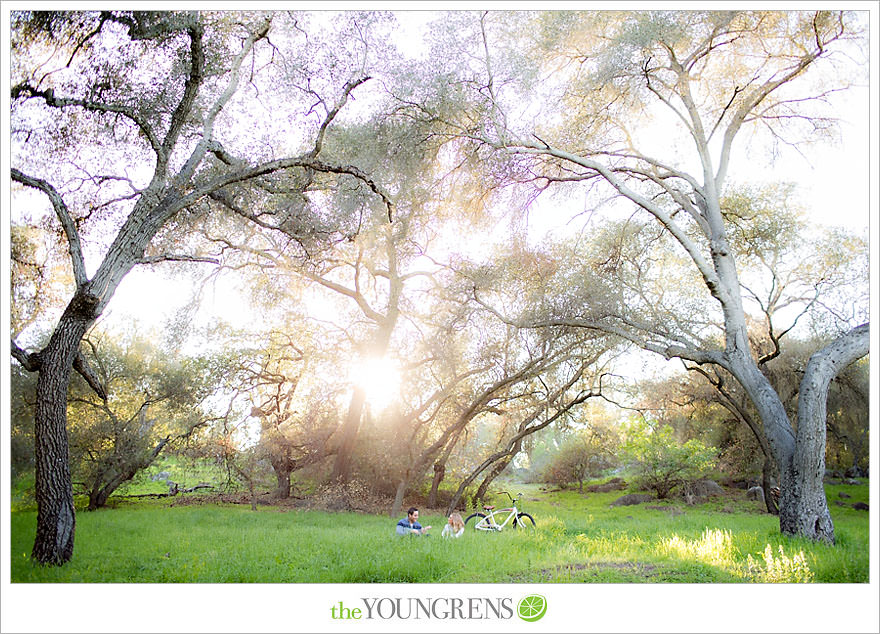 We've just gotten started with Josh and Corinne's golden engagement session in Felicita Park, so we'll see you right back here tomorrow to show off part two!
Hugs,
Erin