Before I begin, I must tell you that I've been there.
Pulling outfit after outfit from the closet, wandering the mall with a vague-but-vital picture in my head of the perfect 'look', bringing my hubby BACK to the mall and using what precious little time I have to outfit him before he tires of the shopping…
Jeff and I make sure that we get photographed once a year so that we can experience what it's like to be on the other side of the camera and be reminded of the joys and the 'difficulties,' so there is no shortage of sympathy from me as I help our couples pick the best outfits for their engagement session with us. It's part of how we learn to serve our couples even better, and the outfit selection portion of the photo session experience can be one of the difficulties.
BUT it doesn't have to be. I've seen enough outfits that work and don't work over the years, that I believe I've cracked the ultimate code for our couples.  In fact, I've finally come up with my 'formula' that any of our couples can follow so that they'll be perfectly outfitted for any shoot with us:
Girls: Cocktail dress + one cute accessory + heels = STUNNING
Guys: Tailored Suit + one great accessory + nice shoes = CLASSY
If you follow these basic formulas, you'll be in perfect shape to land in front of our cameras with grace and style, because Jeff and I LOVE classy outfits on the dressy side of the spectrum. We creatively connect with outfits that allow you to feel stunning and timeless, because let's face it – your love story itself is stunning and timeless.
Of course, there's so many variations on this formula, that you can use your particular taste and personality to make the shoot feel like 'you guys,' so I've picked some of my favorite outfits that our couples have donned for their engagement shoots to give as examples.
First, Jimmy and Vivian looked STELLAR in their dressed up look for their engagement session at the Gliderport. I loved Vivian's lace dress and heels that showed off her gorgeous legs and Jimmy's charming vest and bow-tie. Love!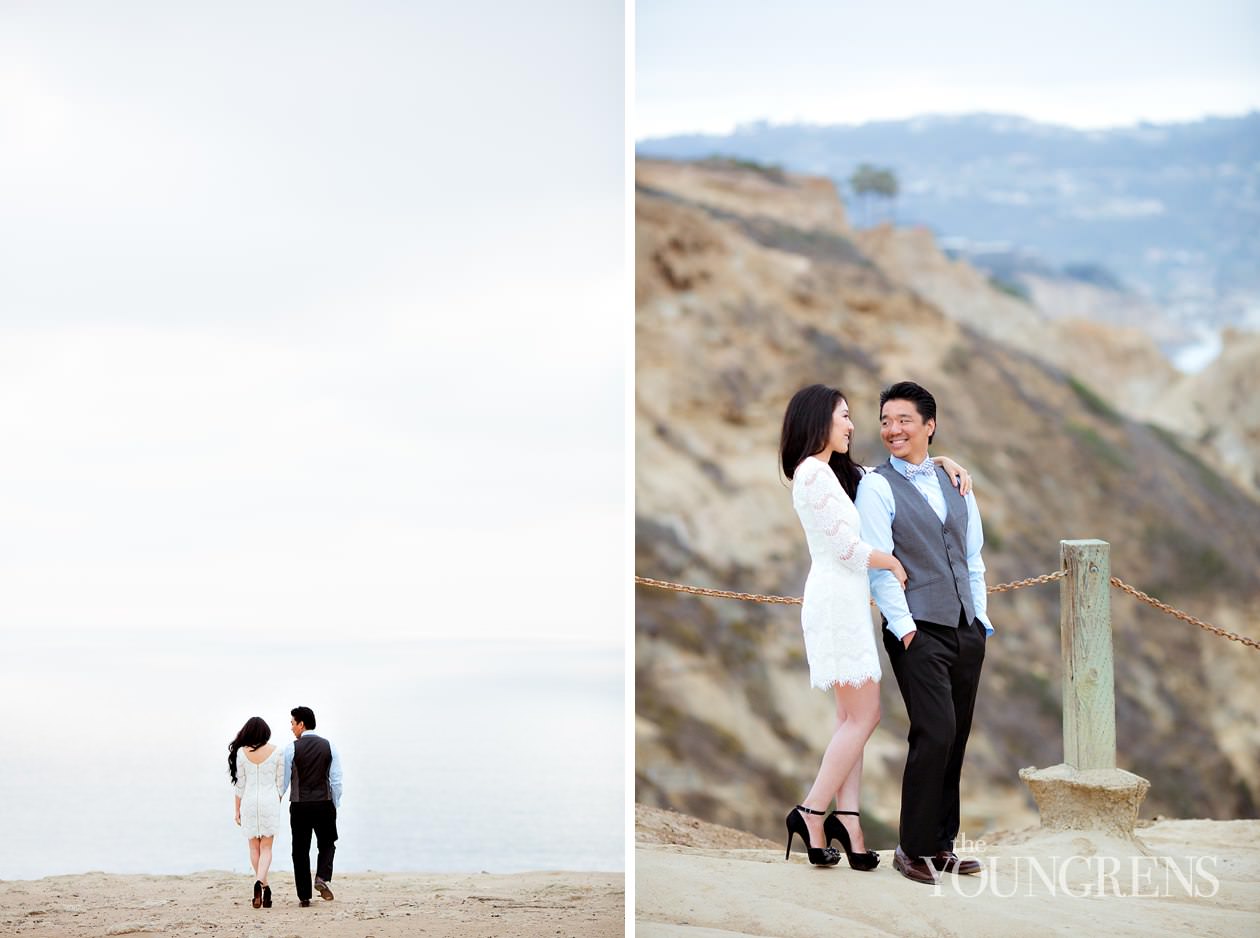 Ned and Kim followed the formula perfectly too, and upped the anty with a backless number and mid-century-esque suit for their engagement session at Dixon Lake. And remember – we love mixing classy with natural, so be prepared to wander the hills, cliffs, meadows, and alleys in your rockin' heels! Dressy looks good at any location we photograph!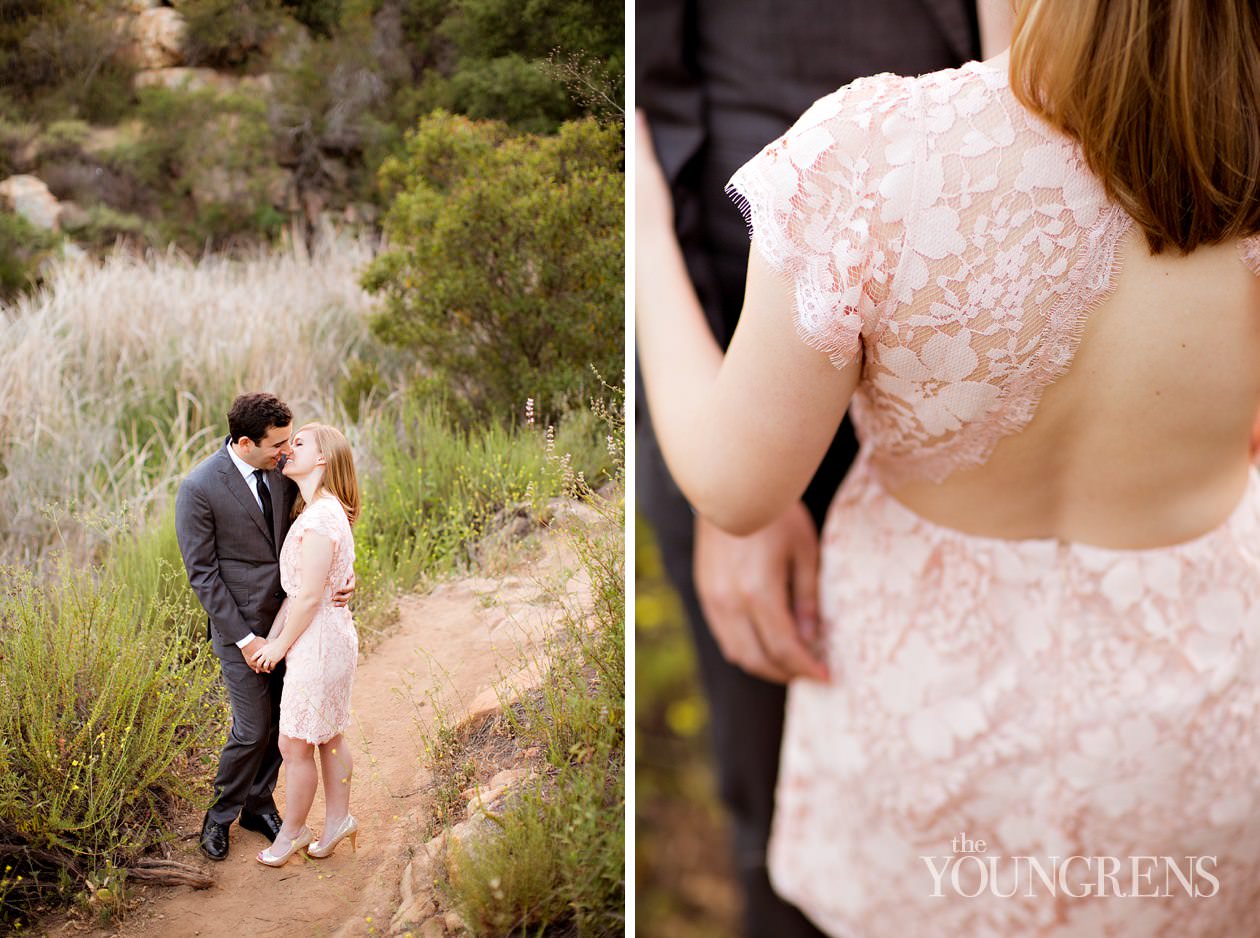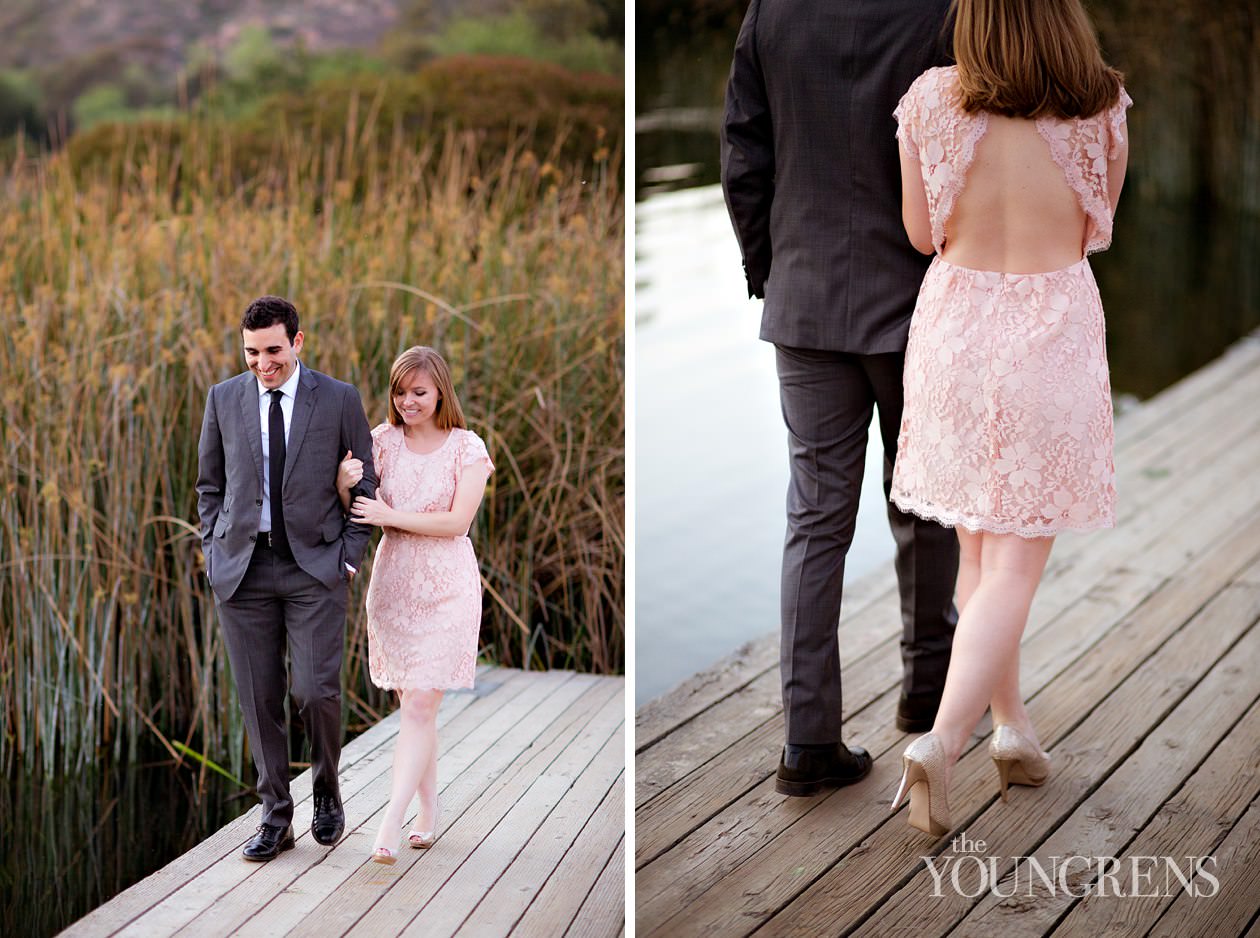 If you'd like to incorporate a bit of color and pattern into your look, just stick to the same formula, and you'll be set. Alan and Annette are two stylish souls with a love for vintage fashion, and they picked the perfect tailored outfits for their engagement session at Griffith Observatory in LA. (Check our Annette's blog, A Vintage Splendor, for tons of fabulous vintage fashion!)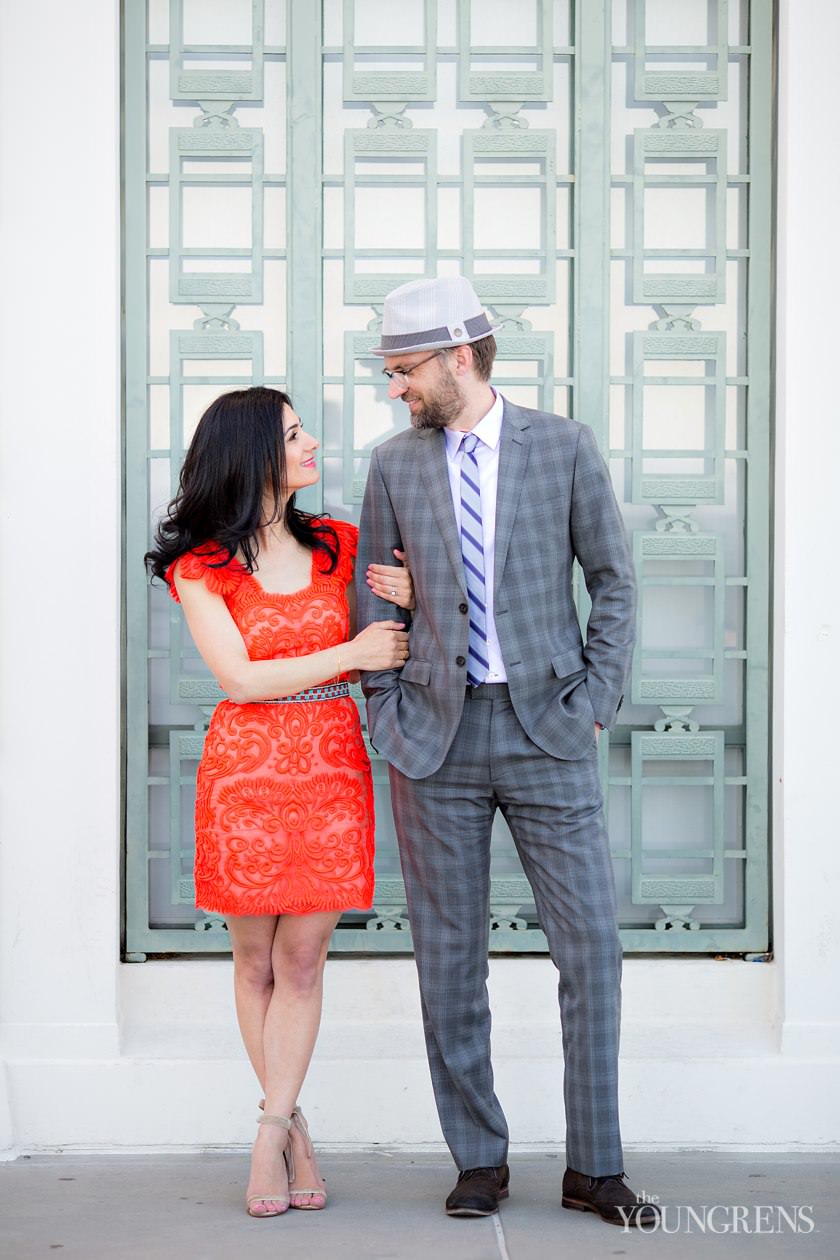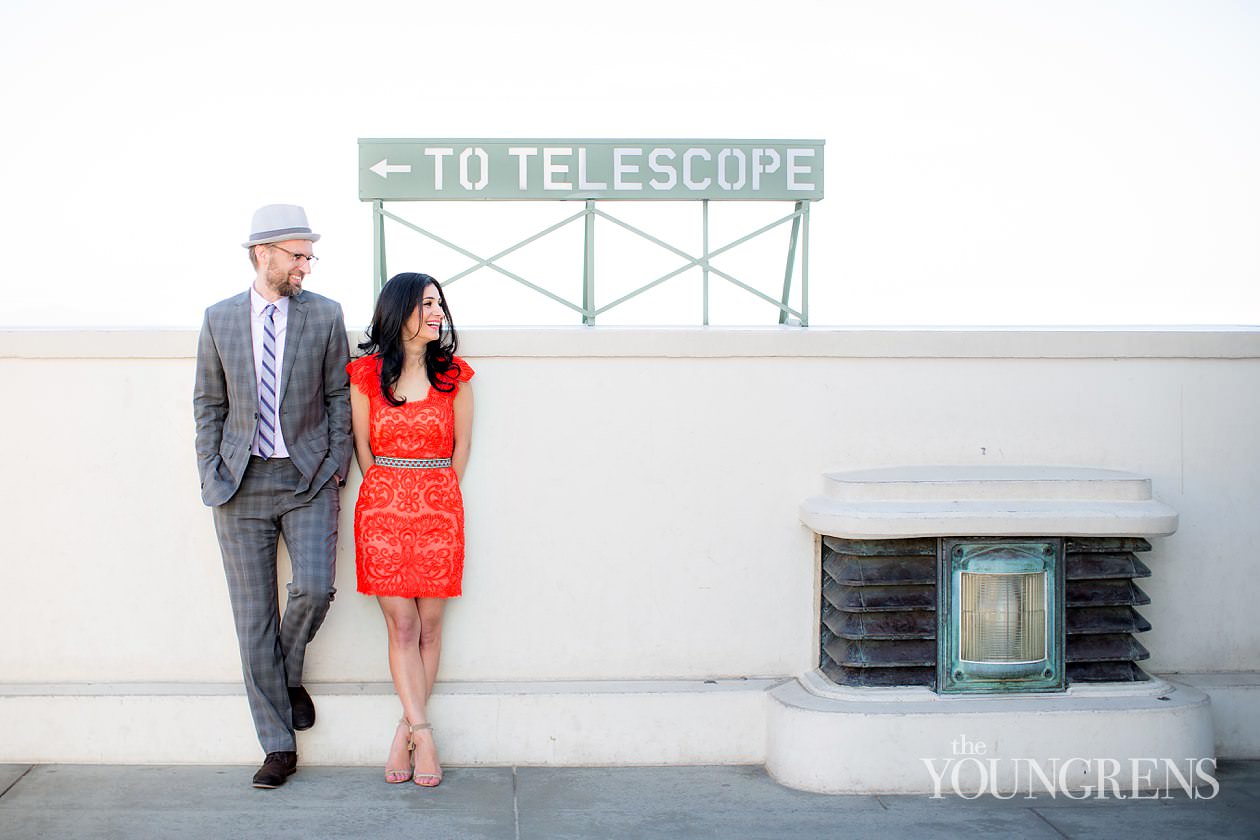 Casual isn't all bad if you're not looking to go super dressy with your engagement outfit, but incorporate the same overall rules to make sure you look great. Carissa's heels and cute feather earrings were just the right amount of 'sexy,' while Jason kept it simple and stylish with a nice sweater, great fitting jeans, and awesome shoes.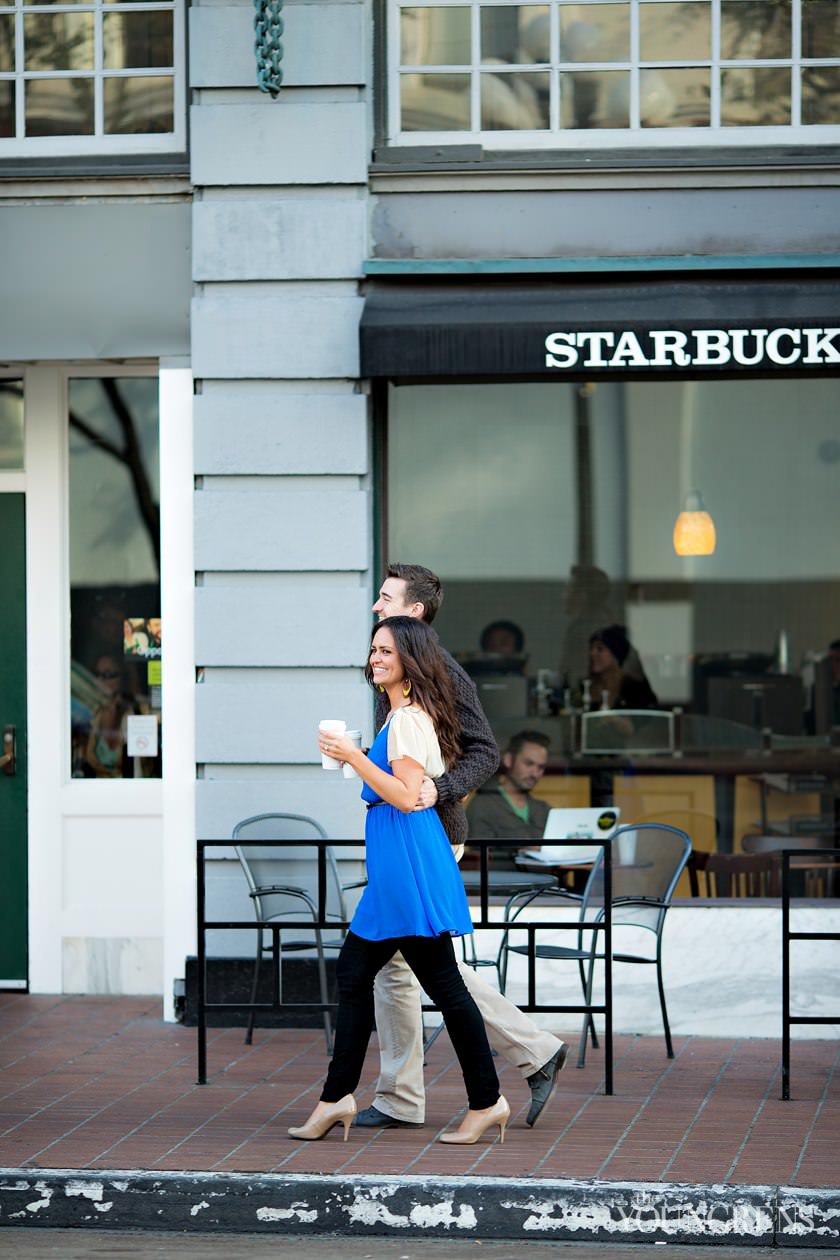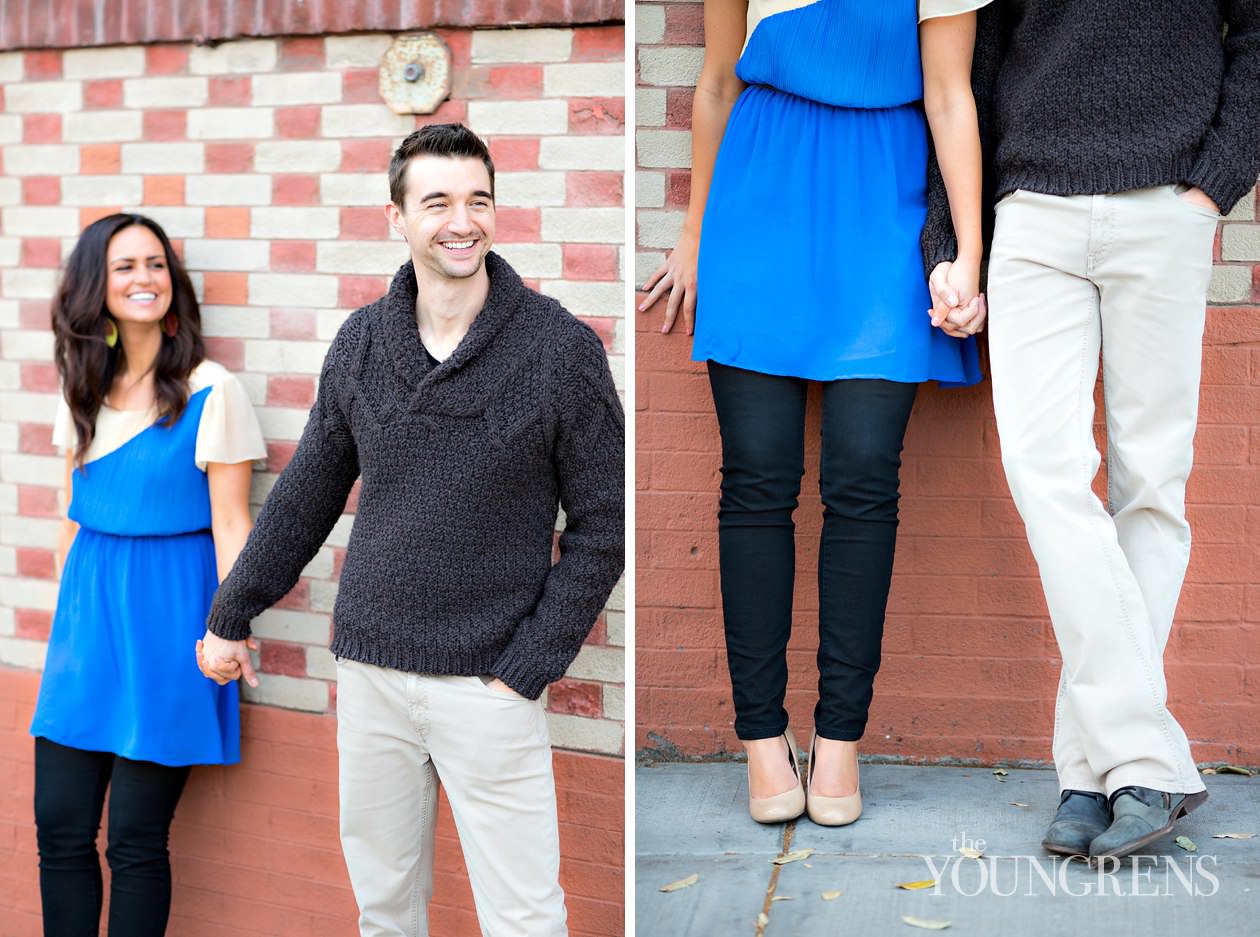 Then they both dressed it up for our rooftop portion of the engagement session at Hotel St. James. Love!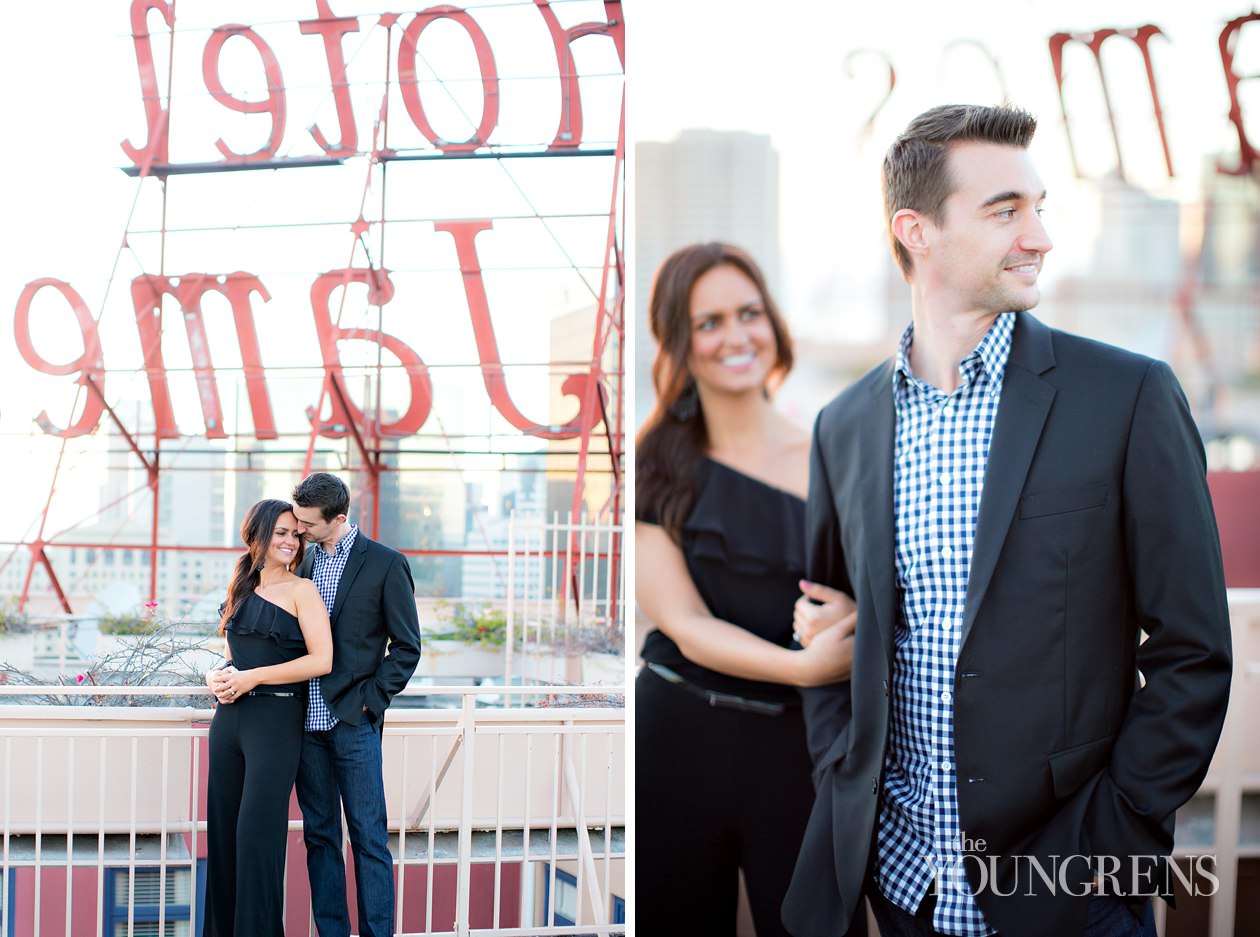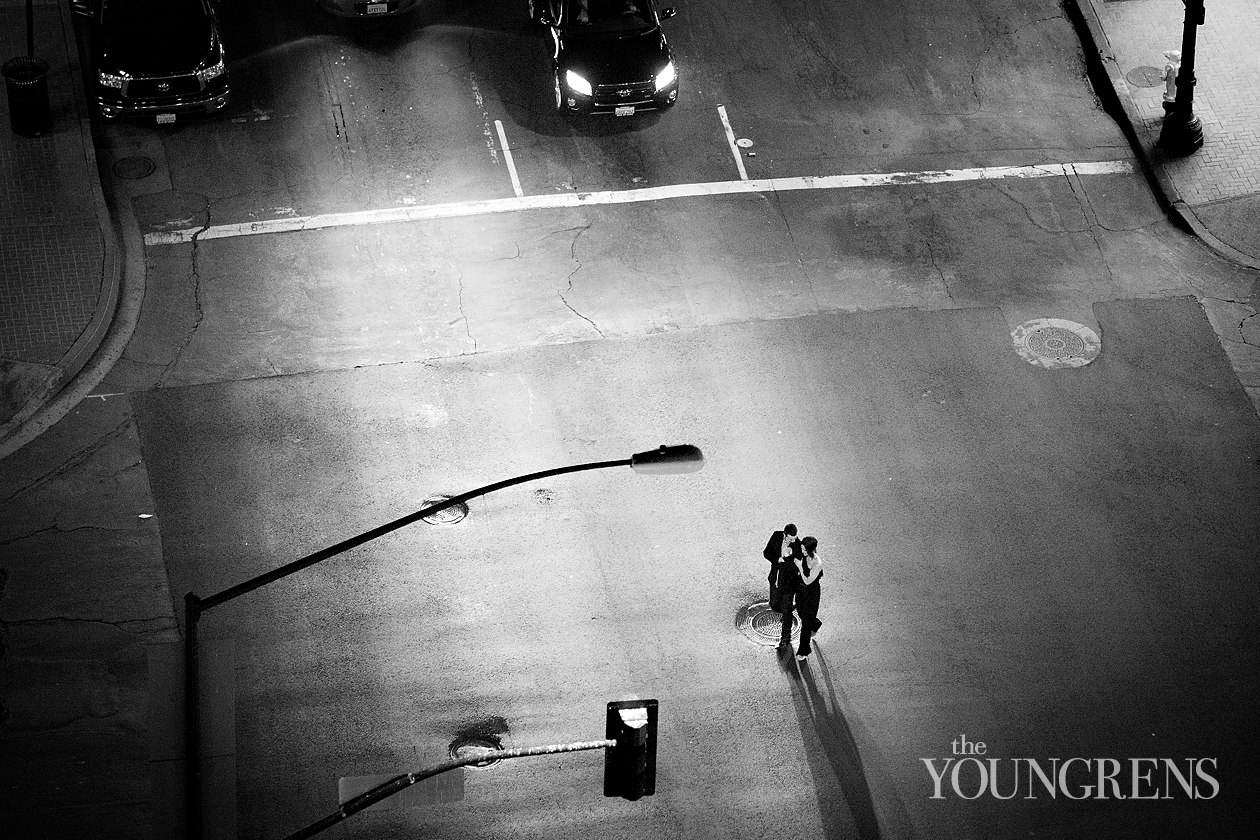 I LOVE BLACK. There's a reason black has been a staple for decades – it's the most timeless and classic color that exists. It works well for anyone, and looks dynamite in photos, particularly black and white images which we love to shoot. If you can't decide what color to pick or what's going to work with the shooting location, you can always land on black and know that you'll be great. I love Ivette's little black dress at their engagement session at UCLA.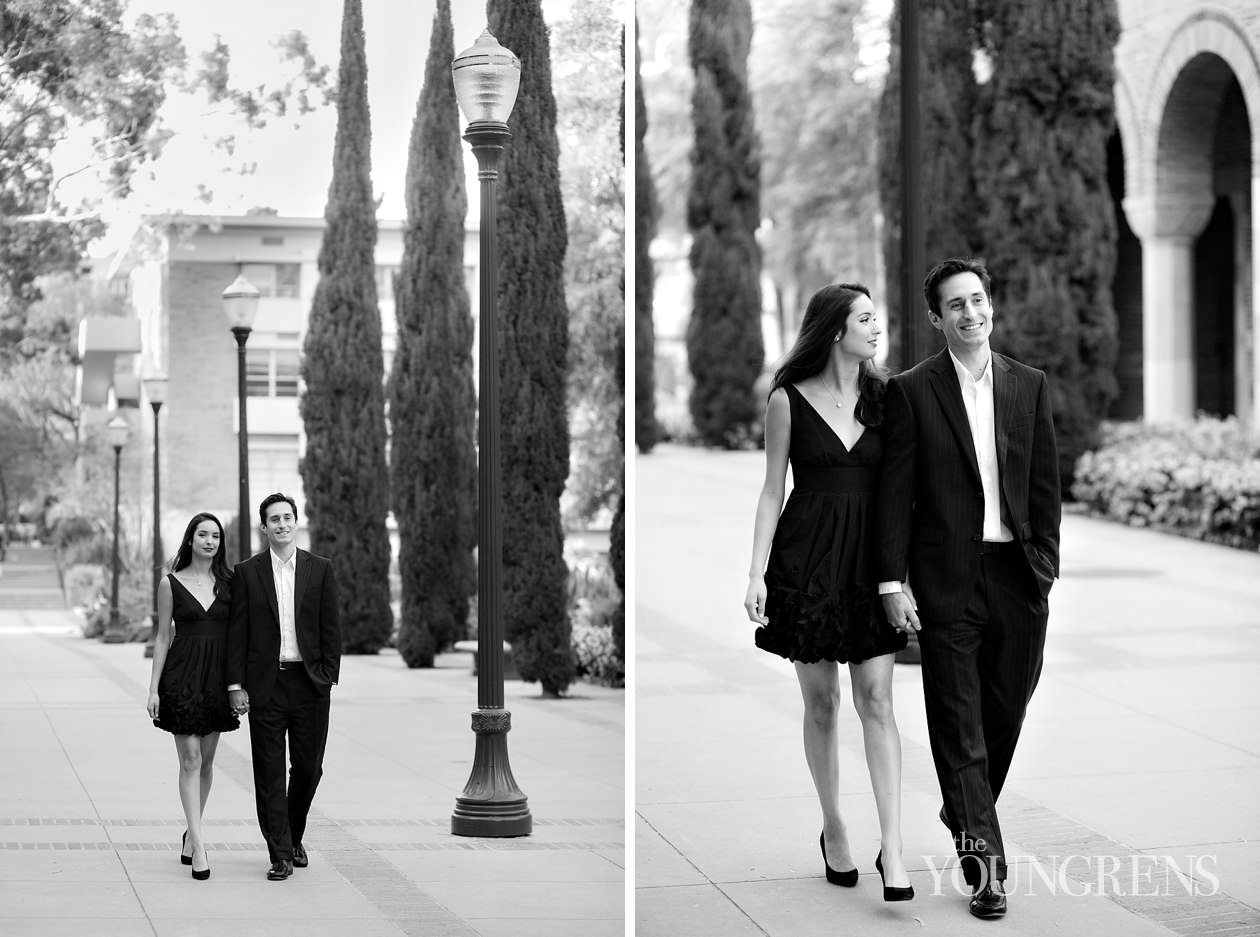 Morgan and Stefan looked equally as dapper at their Pepperdine engagement session.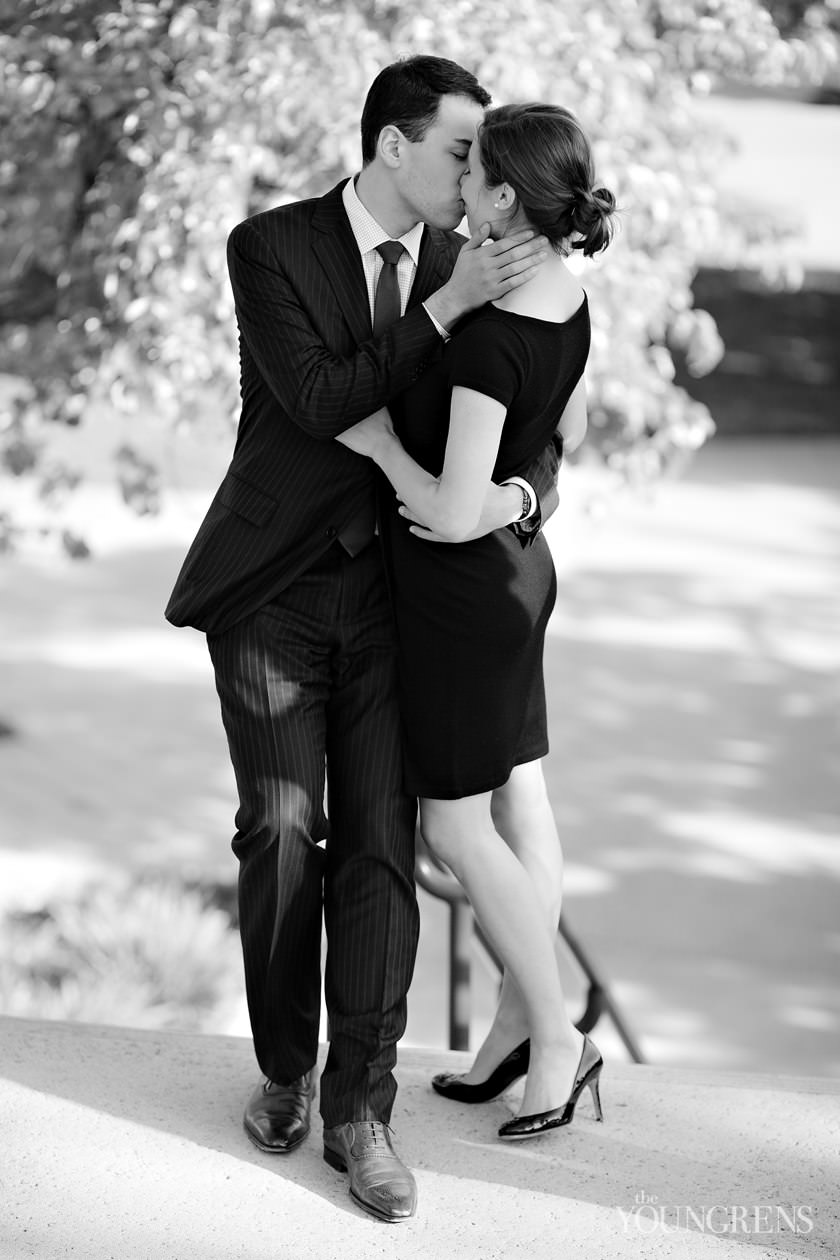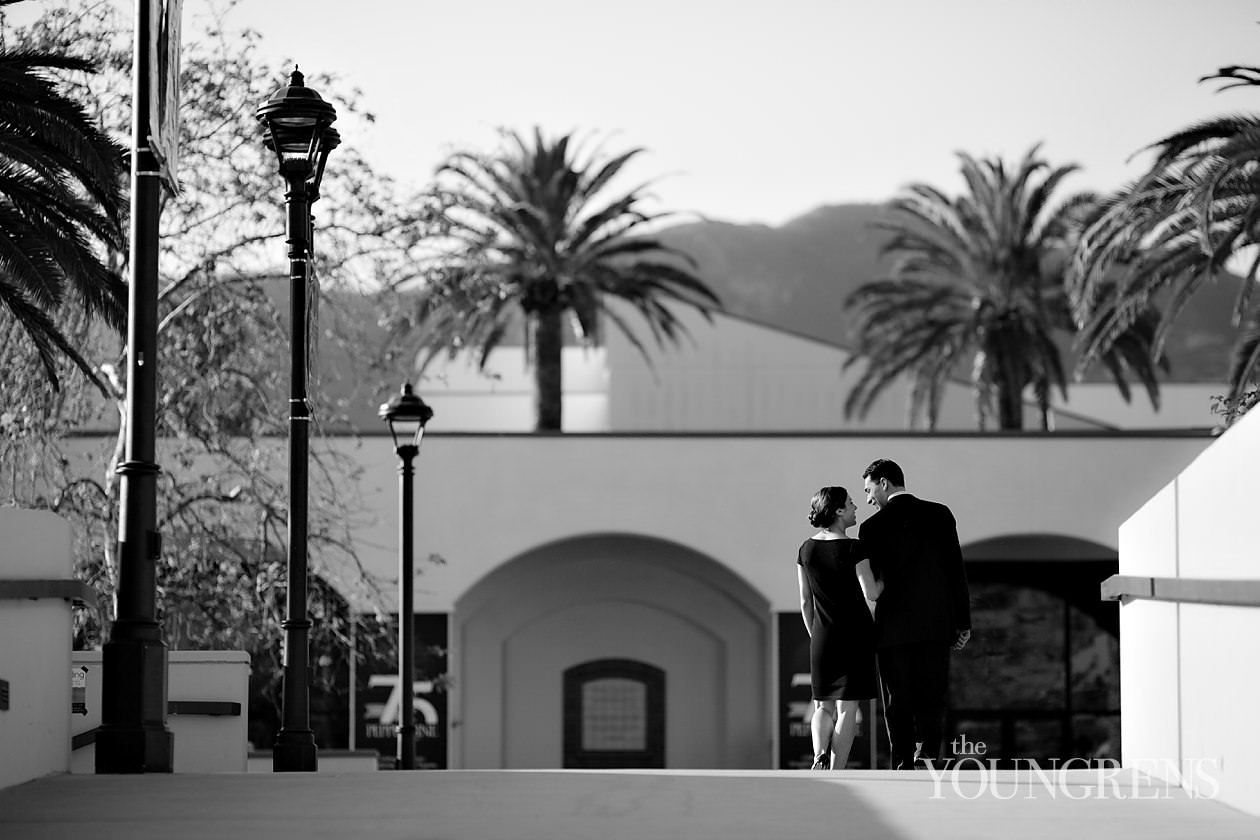 Hugs,
Erin