Their first date wasn't supposed to be a date at all. They had met at an elegant party in LA. She thought he was funny; he thought she was cute and smart. So they decided to meet up for drinks after work, but just as friends. They didn't dress up. They didn't let on that this was anything more than new friends at a bar. But halfway through the evening, Taryn found that this funny guy across from her had a sensitive soul that made her feel safe and comforted in the chaos around her. And Justin realized that this cute, smart girl loved cars, loved life, and her spirit filled the air with an electric energy that went straight to his heart. This casual evening had rather unexpectedly become something much more than just friends at a bar – it had become a first date. And when Justin left that night, he realized that he didn't want any more first dates. He wanted to spend the rest of his life with this cute, smart girl that had captured his heart.
Justin and Taryn have the kind of intimate connection that feels like old souls. They laugh constantly, they finish each others sentences, they tell stories in tandem, and they are absolutely-without-a-doubt best friends. It's like their hearts have been holding hands for an eternity, but they have finally met in person.
Besides each other, these two have a few other loves in life: Long Beach and cars. Justin has been involved in the Grand Prix of Long Beach for years, so when he met a girl that loves race cars as much as he does, it was a match made in Grand Prix heaven. So we hinted that an engagement session with one of those gorgeous cars just might be the perfect fit for them, thinking that it would be a long shot to actually secure a car for the shoot. But there's no underestimating Justin and Taryn. Not only did they get access to one car, but TWO, which means that they may have officially won The Youngrens Award for coolest engagement session props EVER.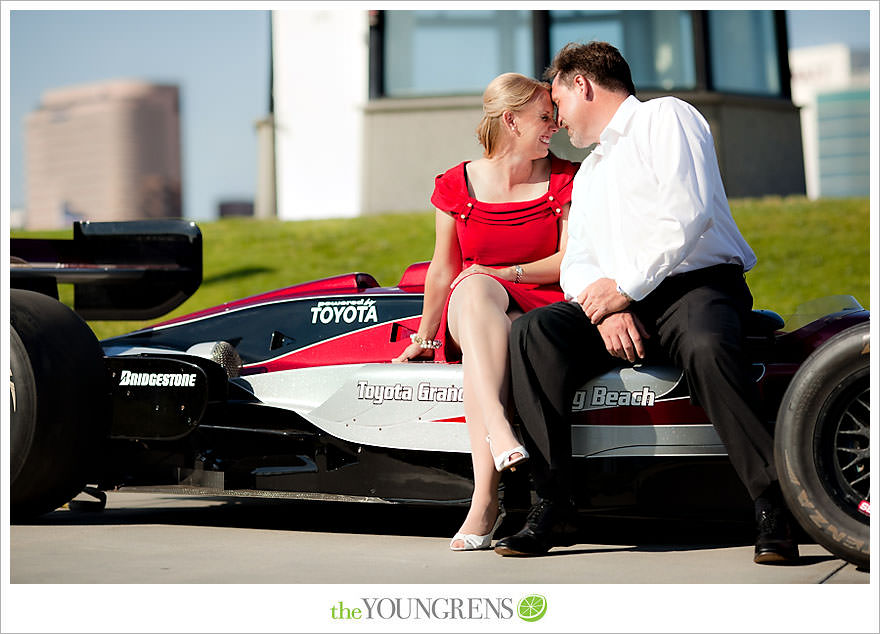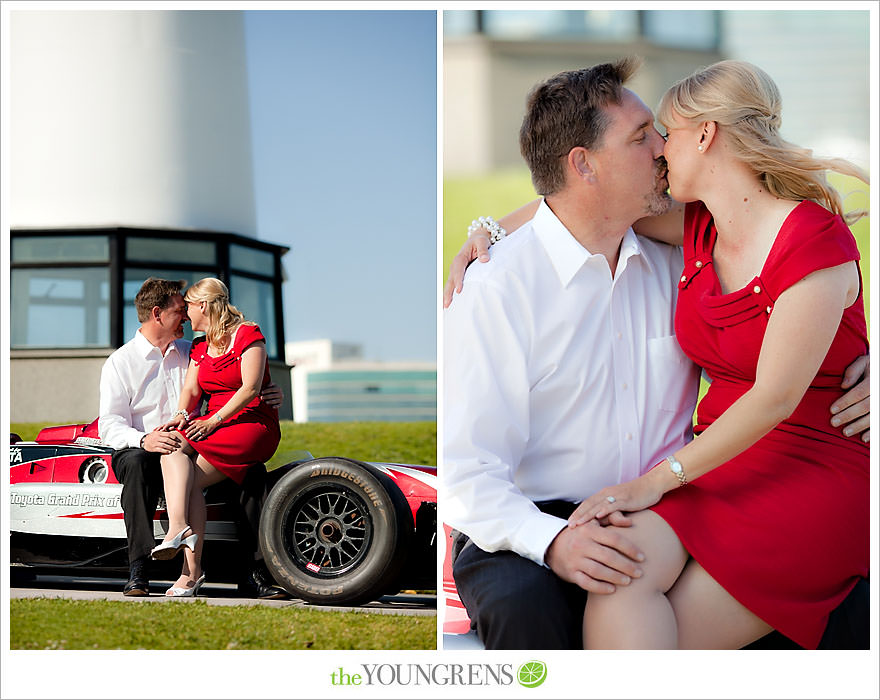 It was a perfect summer day in Long Beach and these two couldn't get any cuter!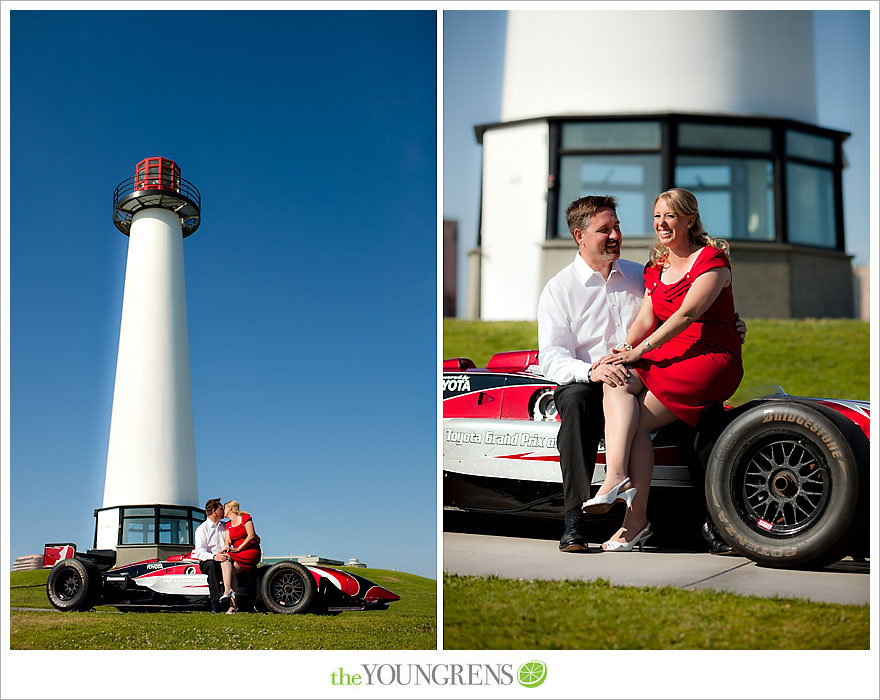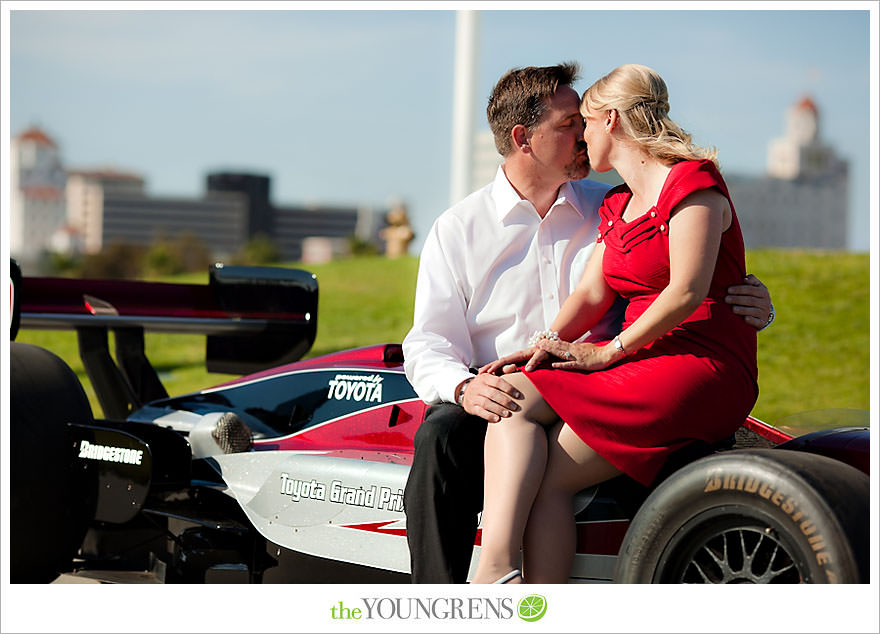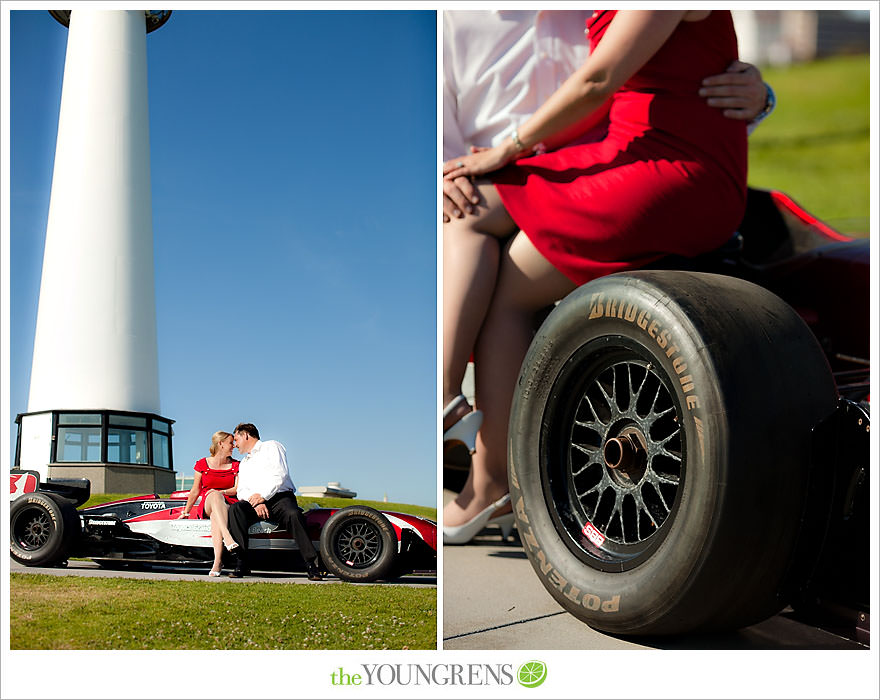 Love, love, love!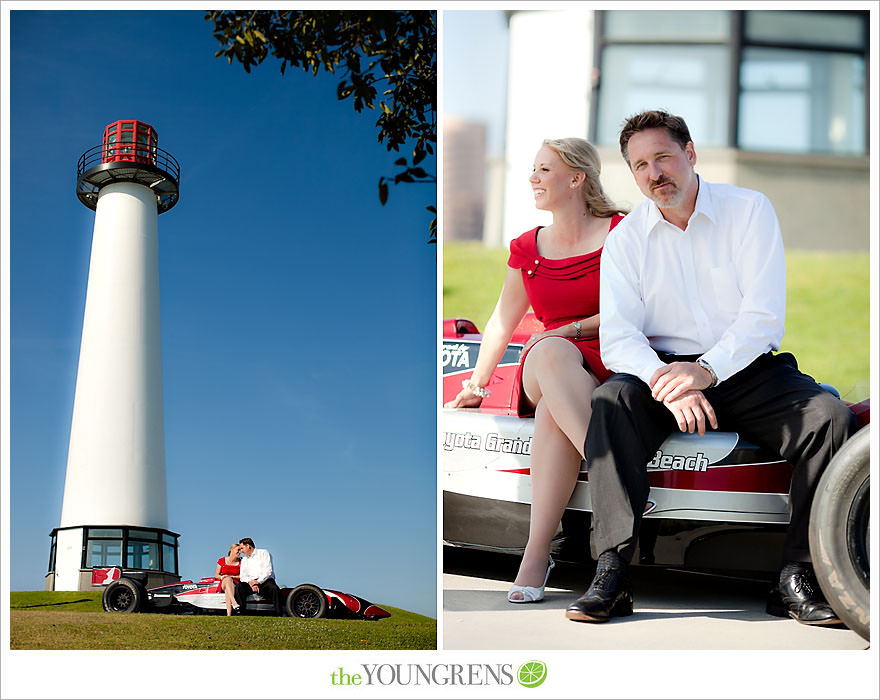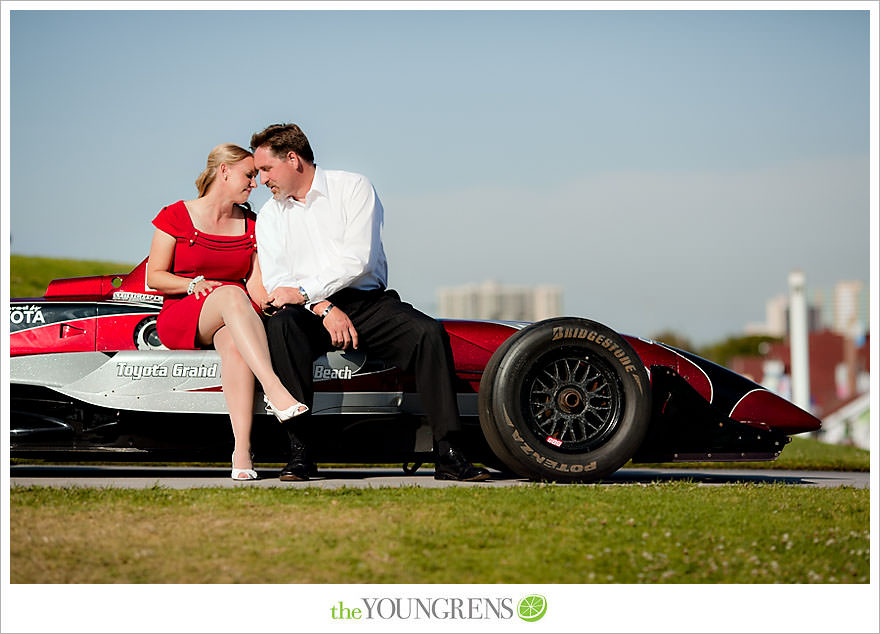 They brought along their favorite pacecar as the second option, which was perfect!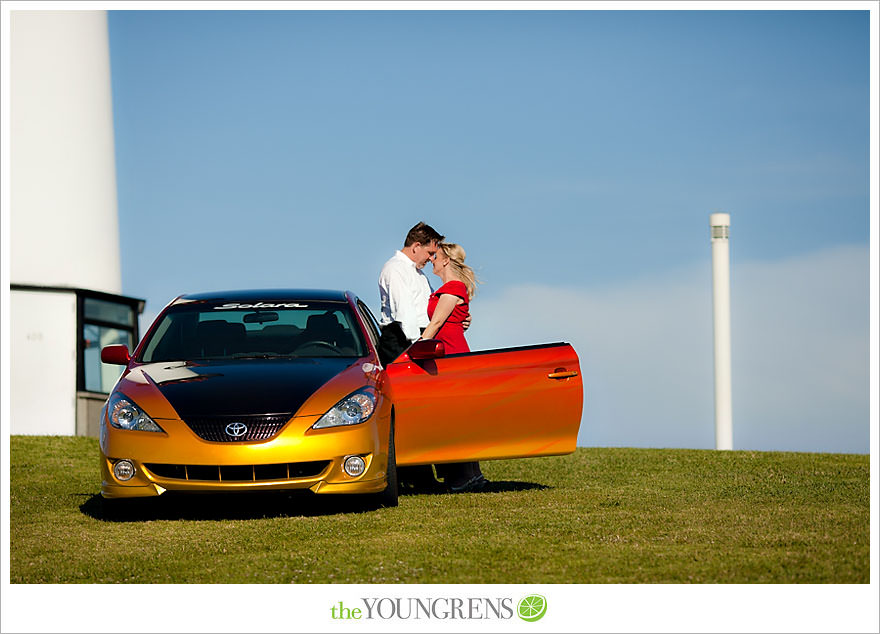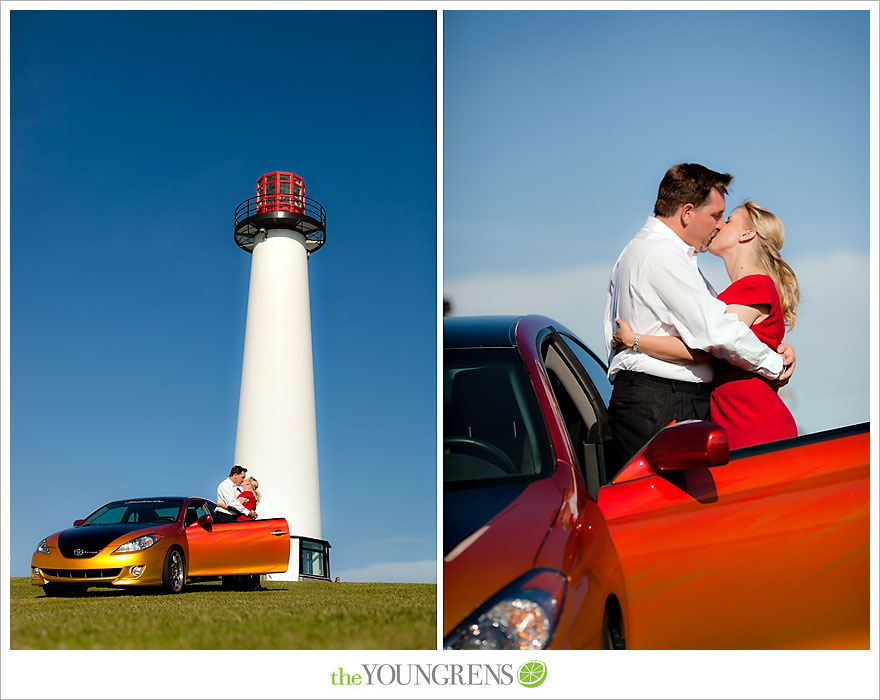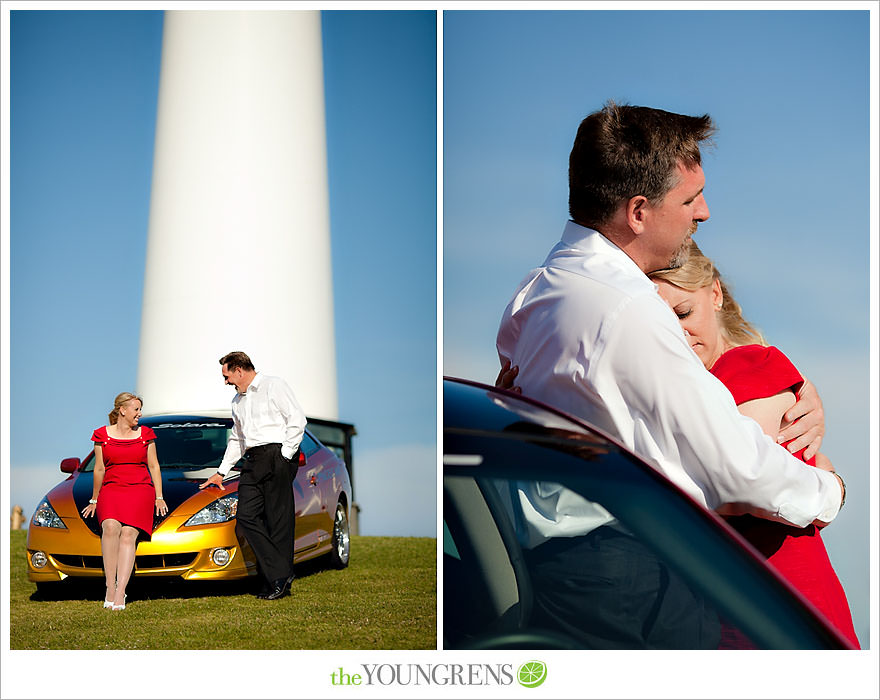 After having a blast with the cars, we cooled down in the marina for a little bit. I love Taryn's adorable laugh!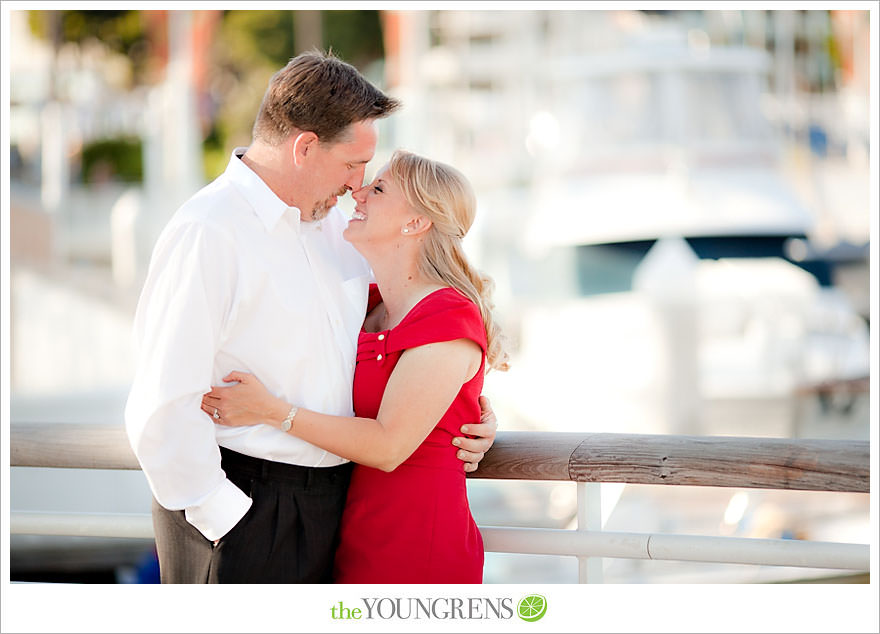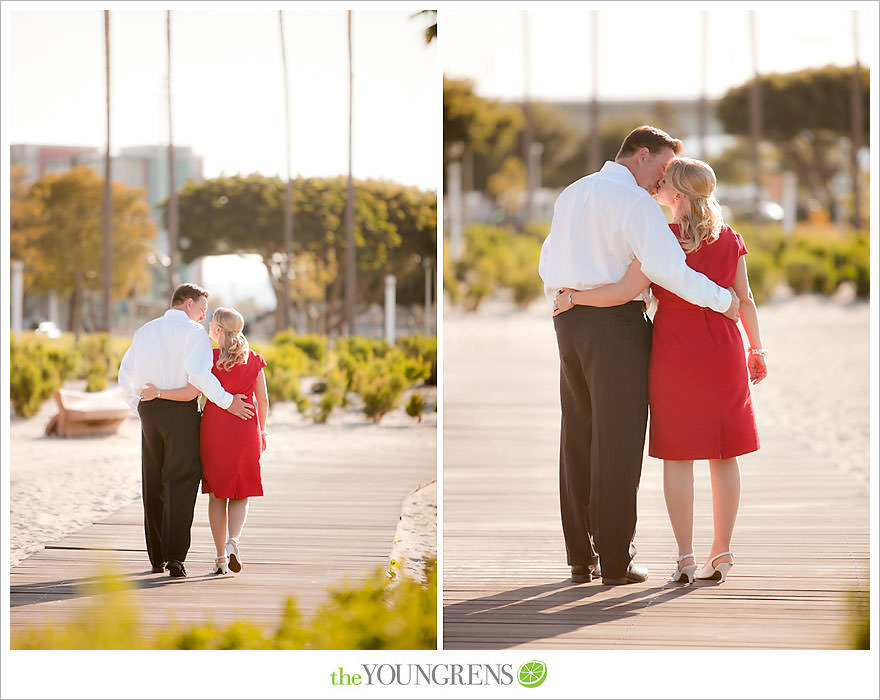 Taryn – you are the CUTEST.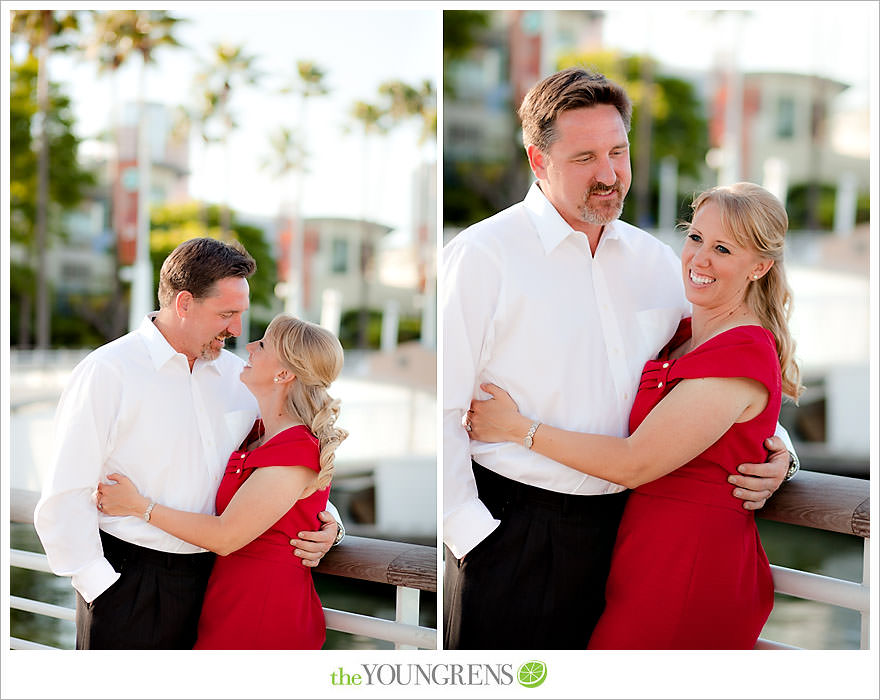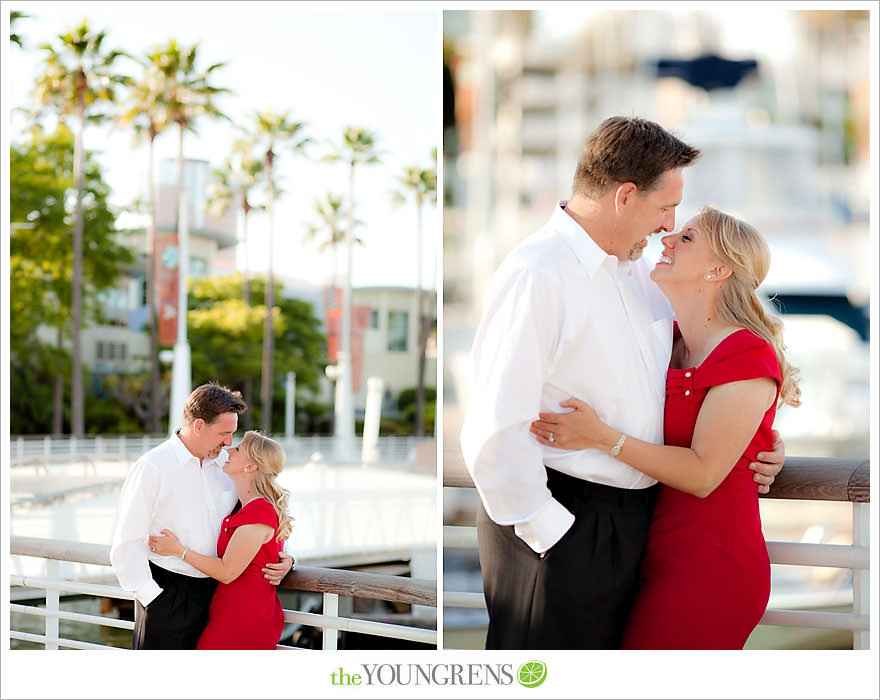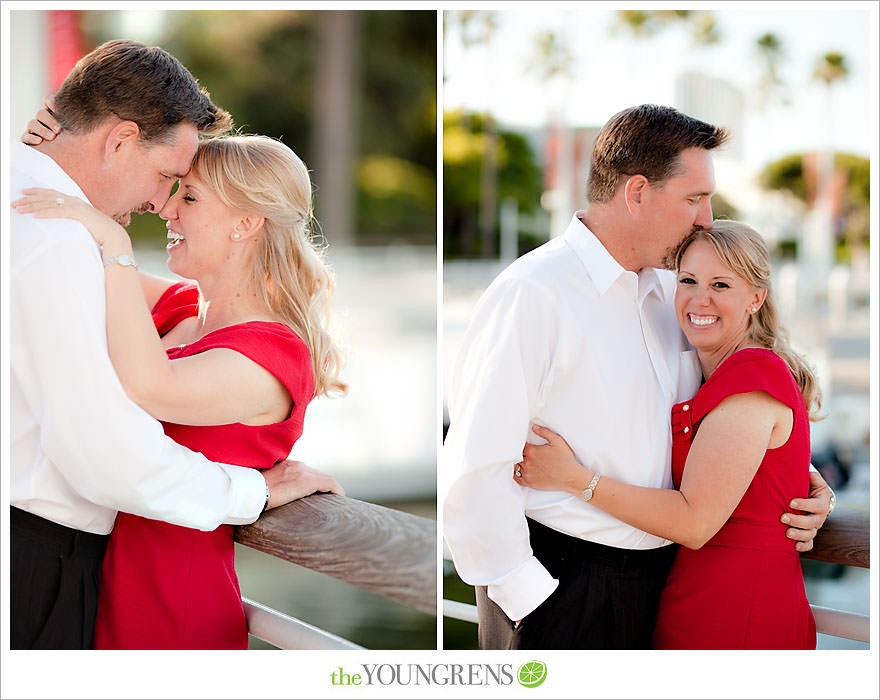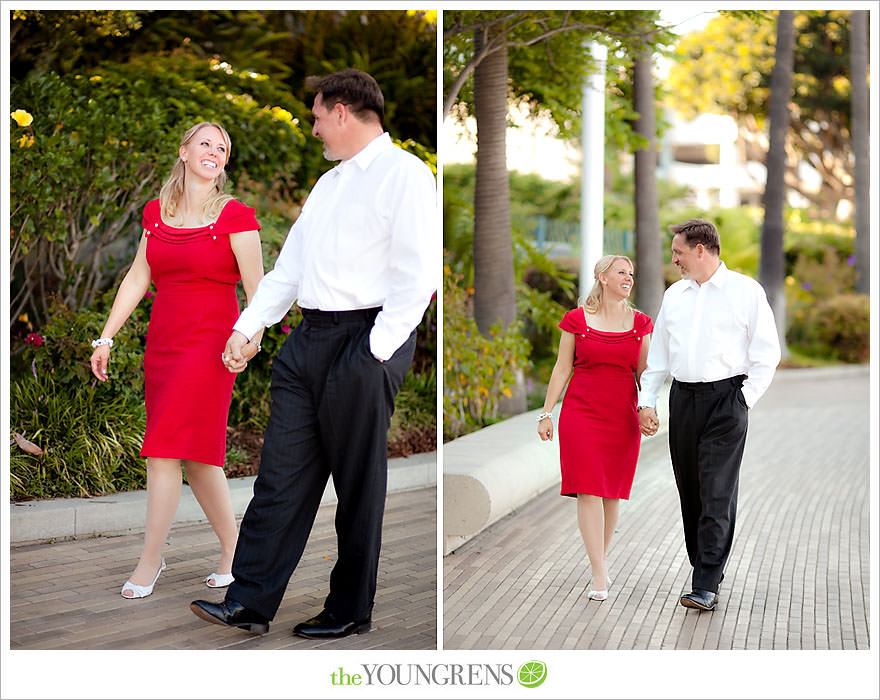 Love these ones! I have no idea what Justin was saying to Taryn, but I love that he makes her laugh so much!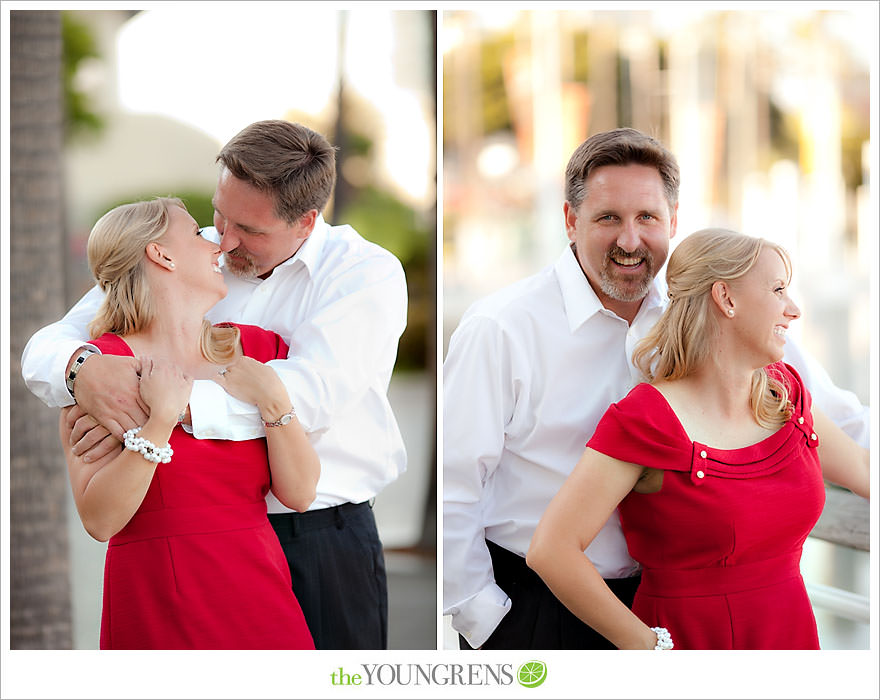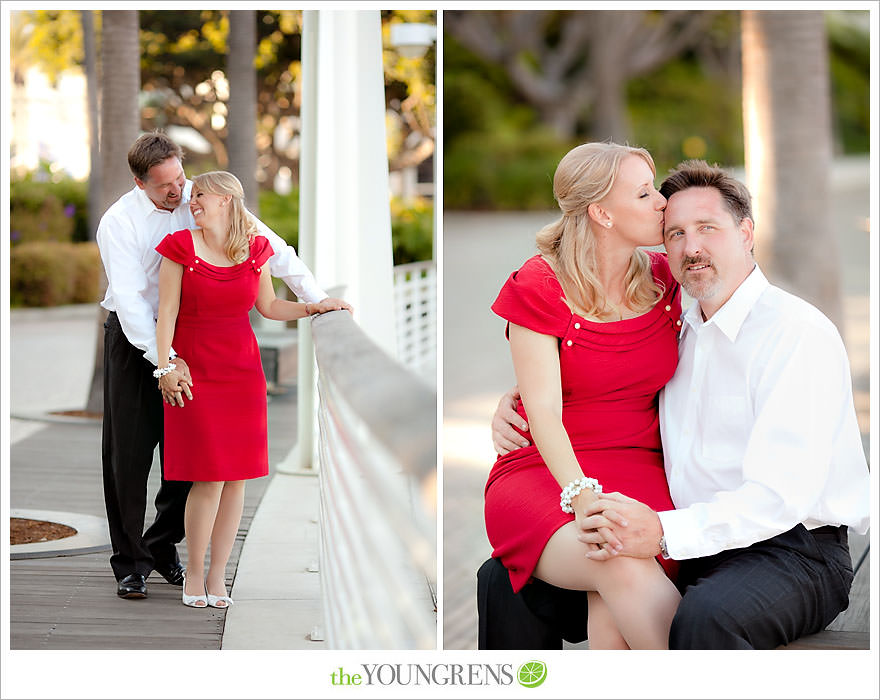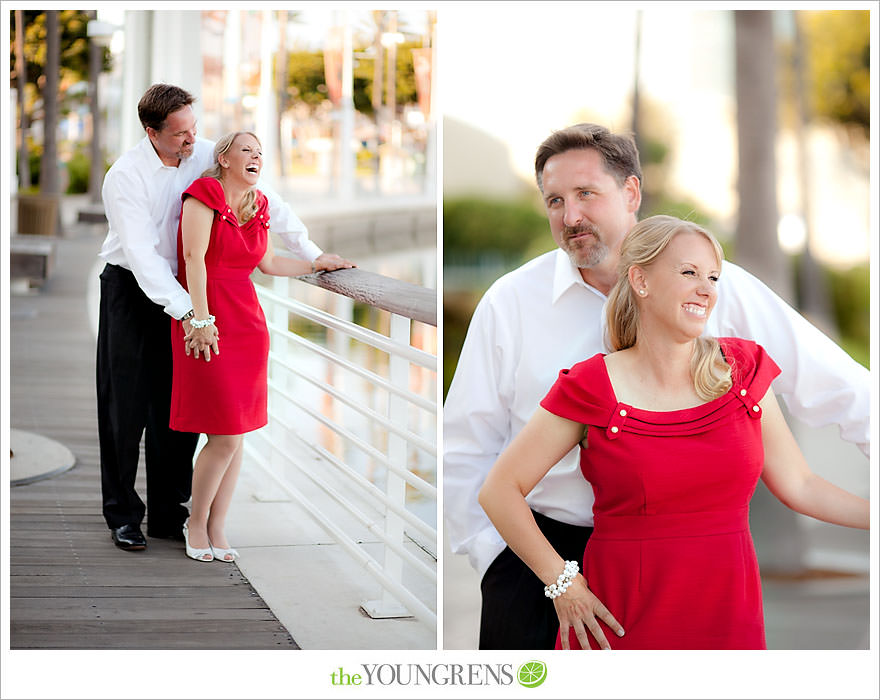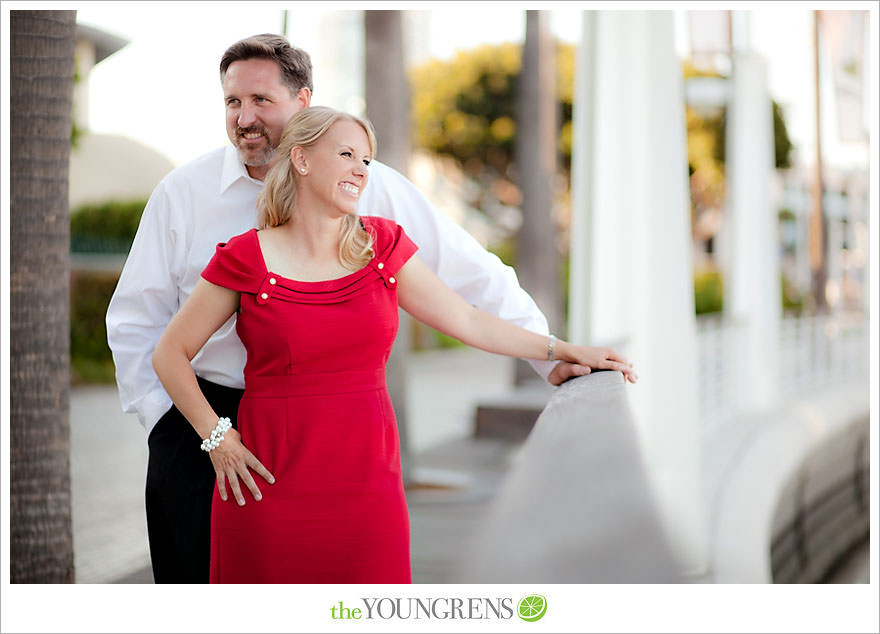 We have more of Justin and Taryn's Long Beach engagement session coming to the blog tomorrow, along with more Grand Prix goodness! See you then!
Hugs,
Erin