It all started when he became the new "Bob." A coworker in Annette's office had recently left, and Alan took his place, and when Annette saw Alan she thought it wasn't too shabby of a replacement. It wasn't too much later when they had to work together on a project, and they instantly bonded over their shared love of art, design, architecture, food, fashion, and wine. At first, their office went out for happy hours after work and they would talk well after everybody left, not realizing they were the only ones there. Soon they were strolling through the LA Art Walk, sharing fine meals, and connecting over long walks around Griffith Park.
In fact, they were spending so much time together that a friend finally asked if they were dating. Annette smiled and said no, not sure of what to say. But to her delight, Alan smiled and said yes.
Alan and Annette are fab, fun, stylish, and smart. They both have the coolest jobs ever (yes – even I'm saying that!). As the city's in-house architecture guru, Alan curates the architectural design for the city, while Annette works on implementing art into public spaces (riiiiight? So cool!). But not only are these two wickedly smart art curators, but they're passionate about vintage fashion, particularly Annette who runs a sweet fashion blog, I Heart Vintage Couture. If you love fashion even a teeny bit, then check out her chic vintage outfits. They're seriously da bomb!
I knew that with an art loving LA couple like Alan and Annette we would have a seriously awesome time. And these two didn't disappoint at all when we met up at Griffith Park for their engagement session. I am still drooling over their fab look with Alan's tailored suit and Annette's neon coral dress.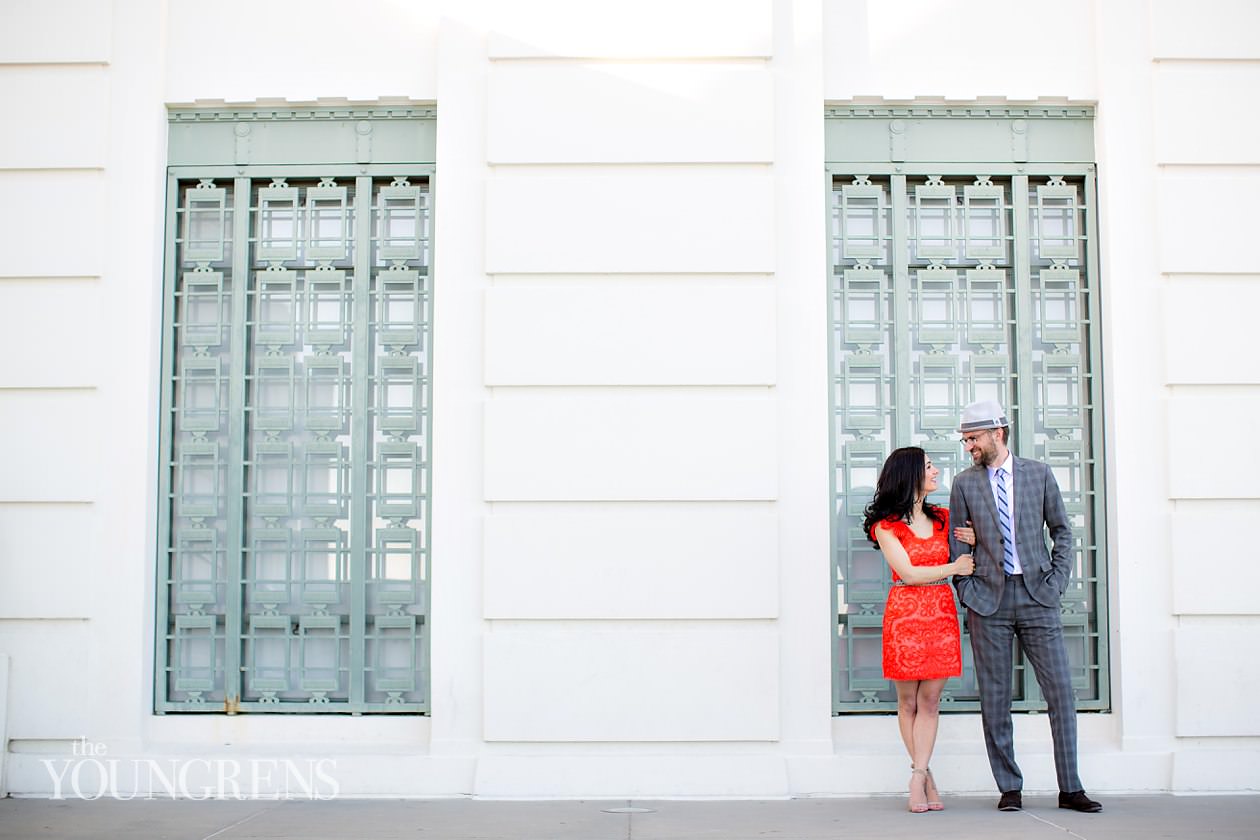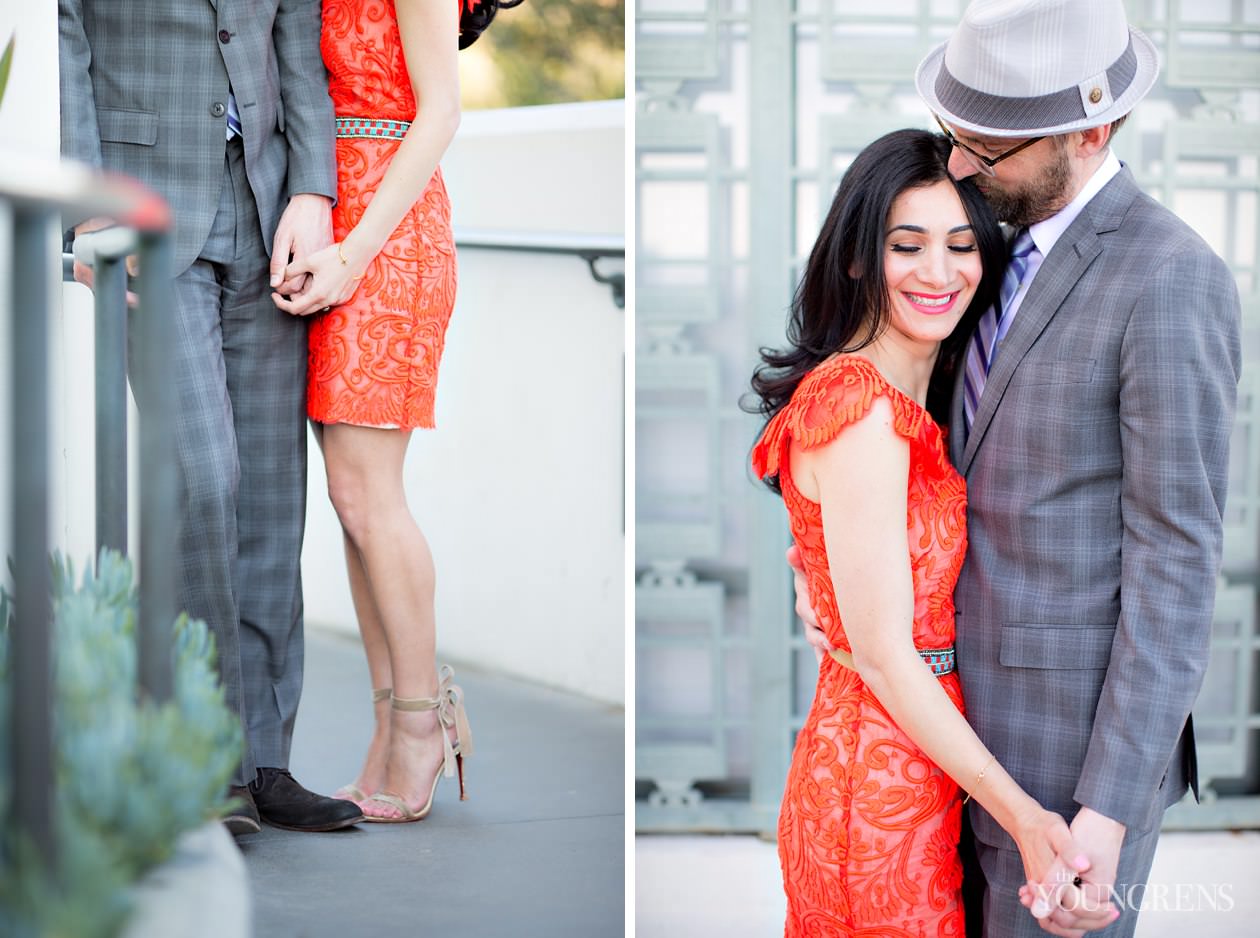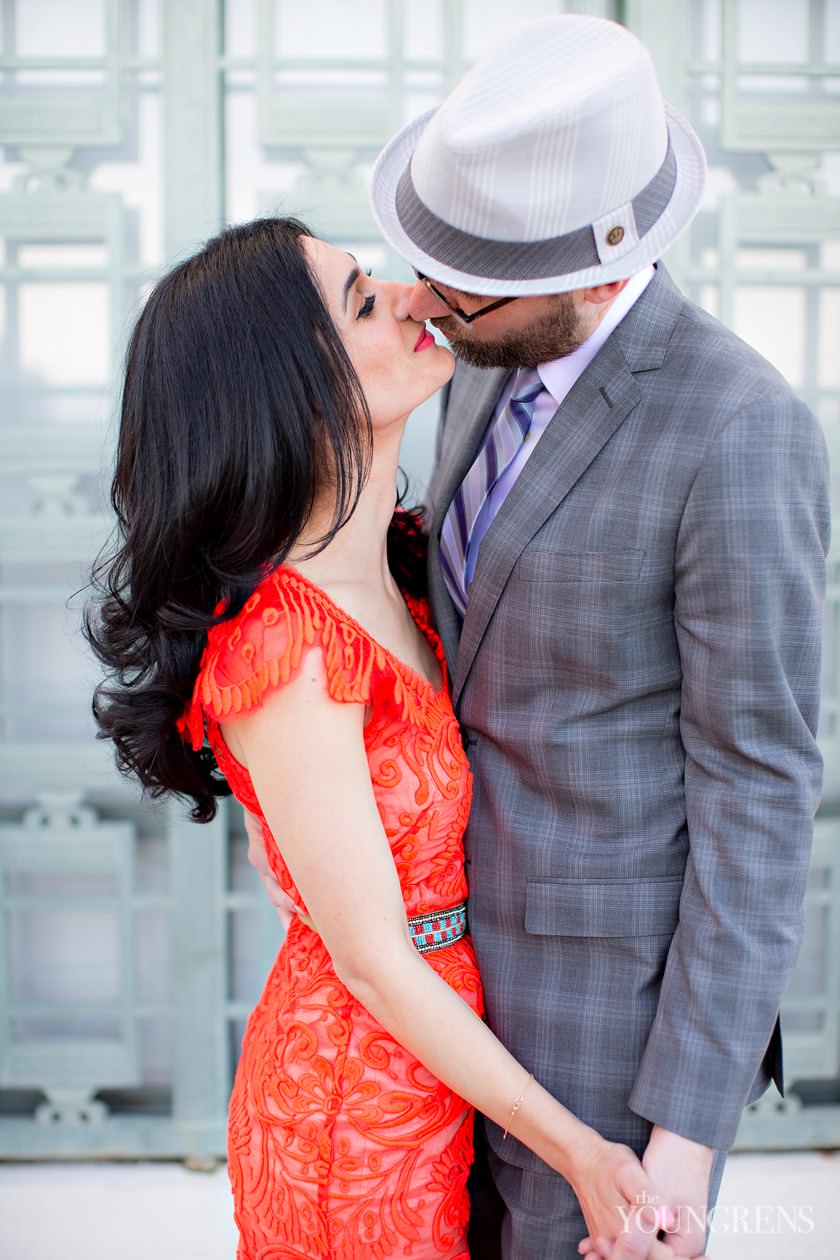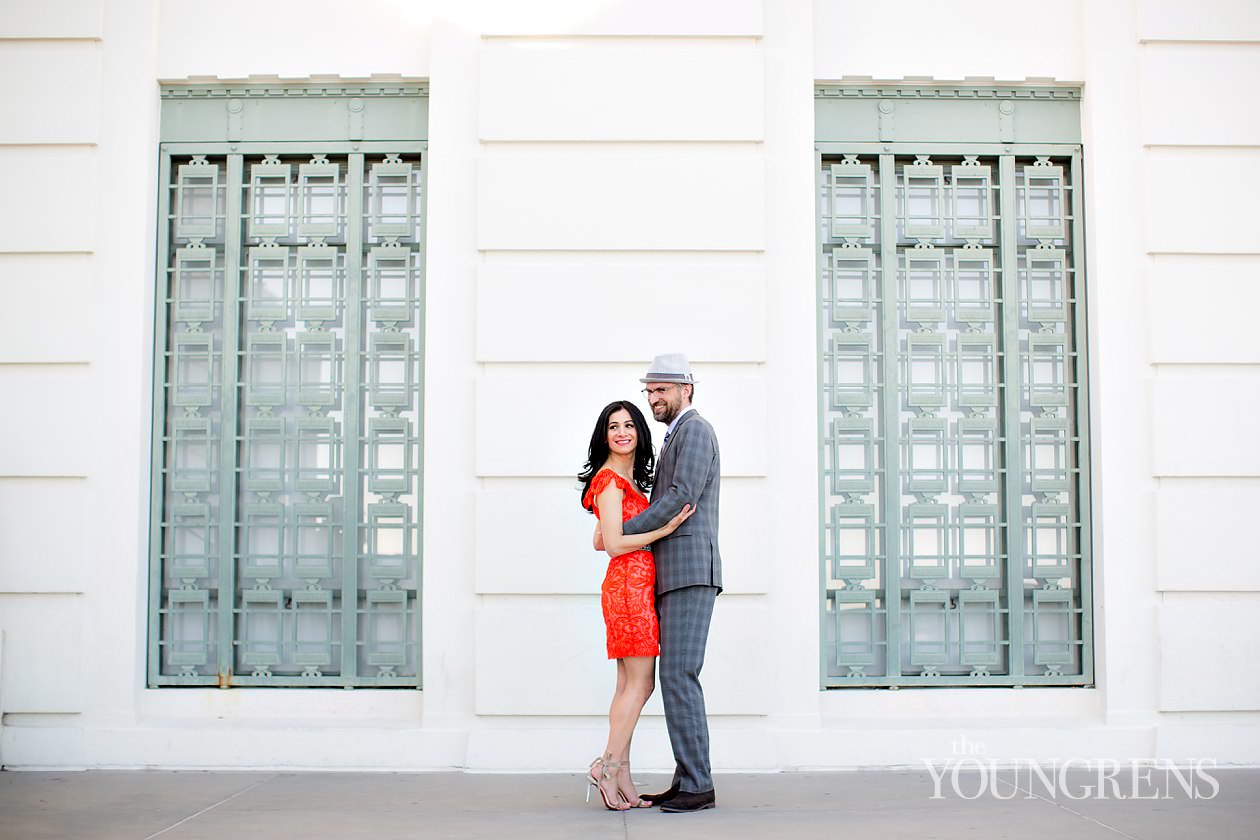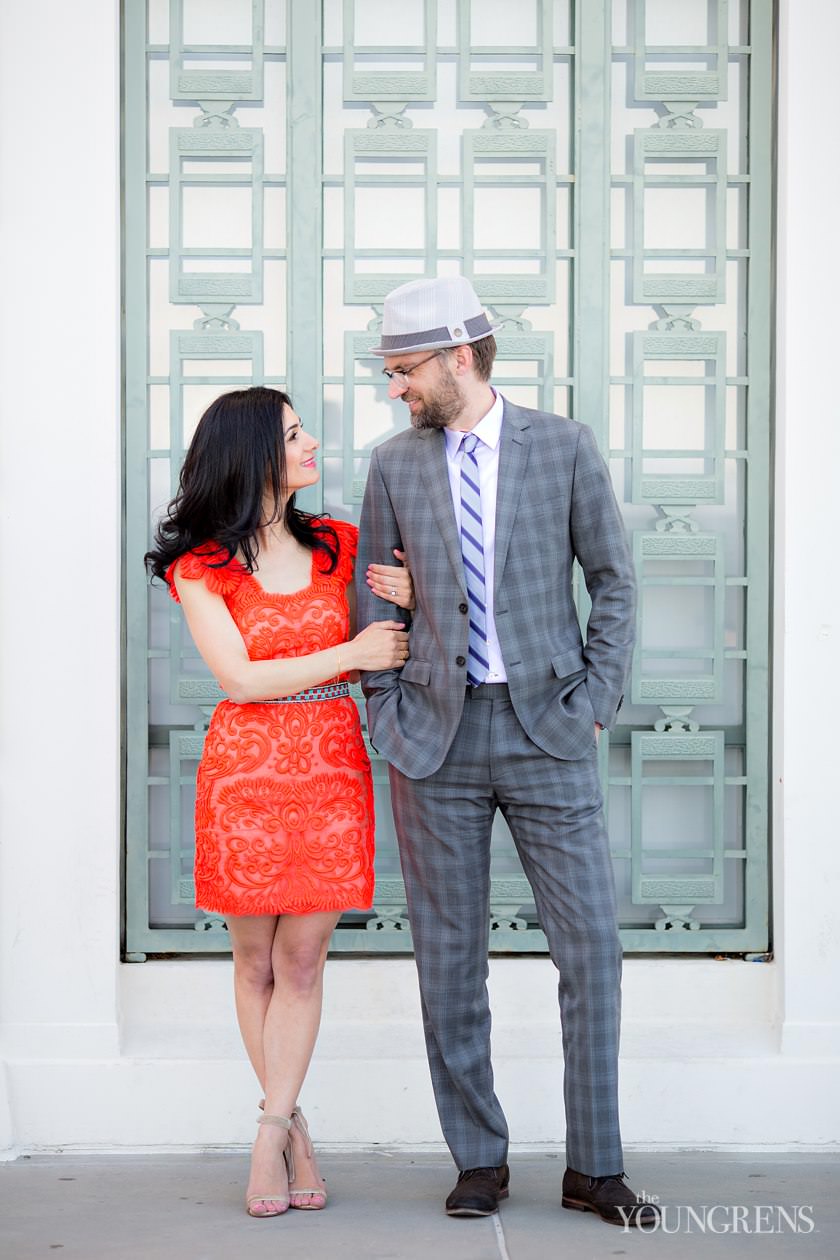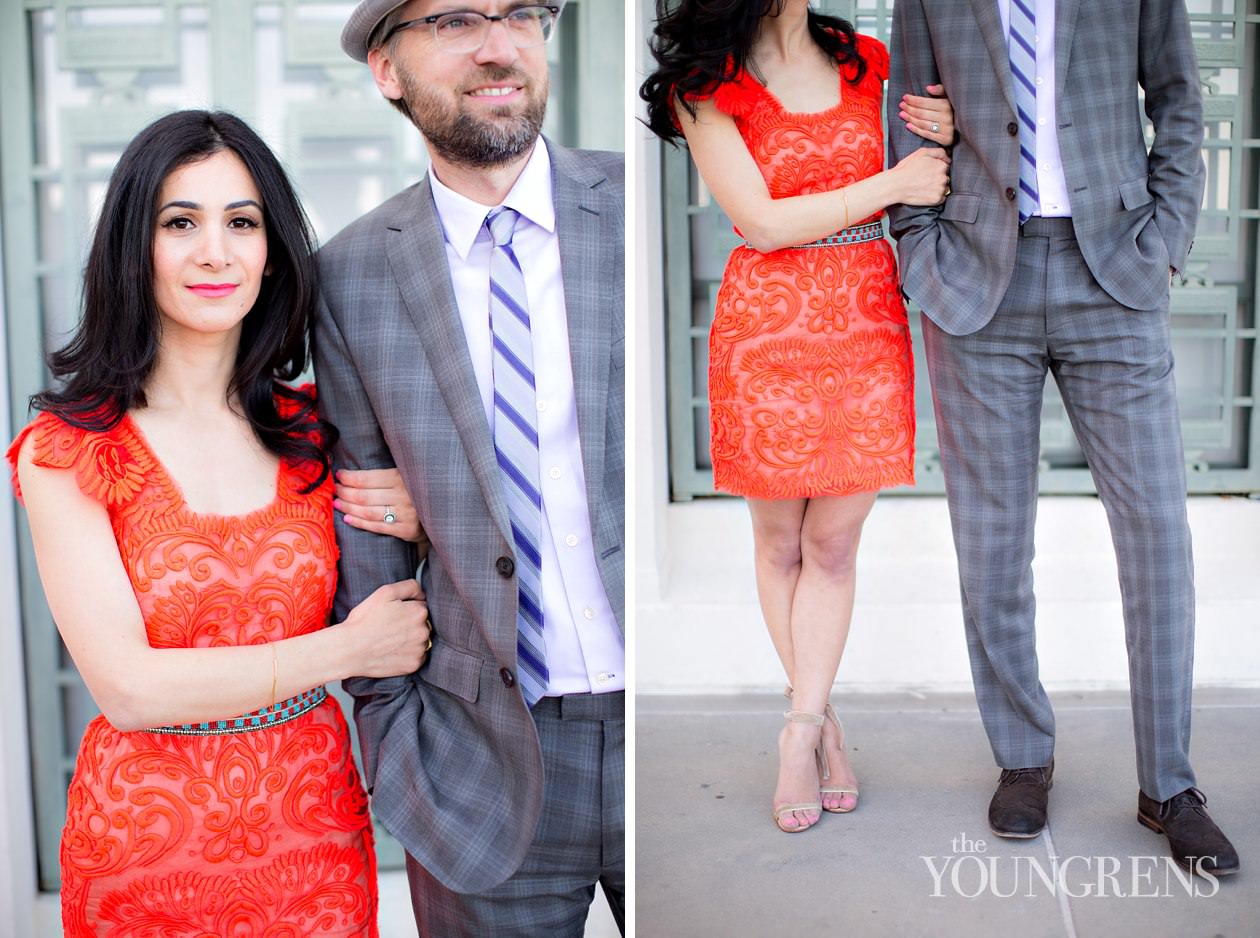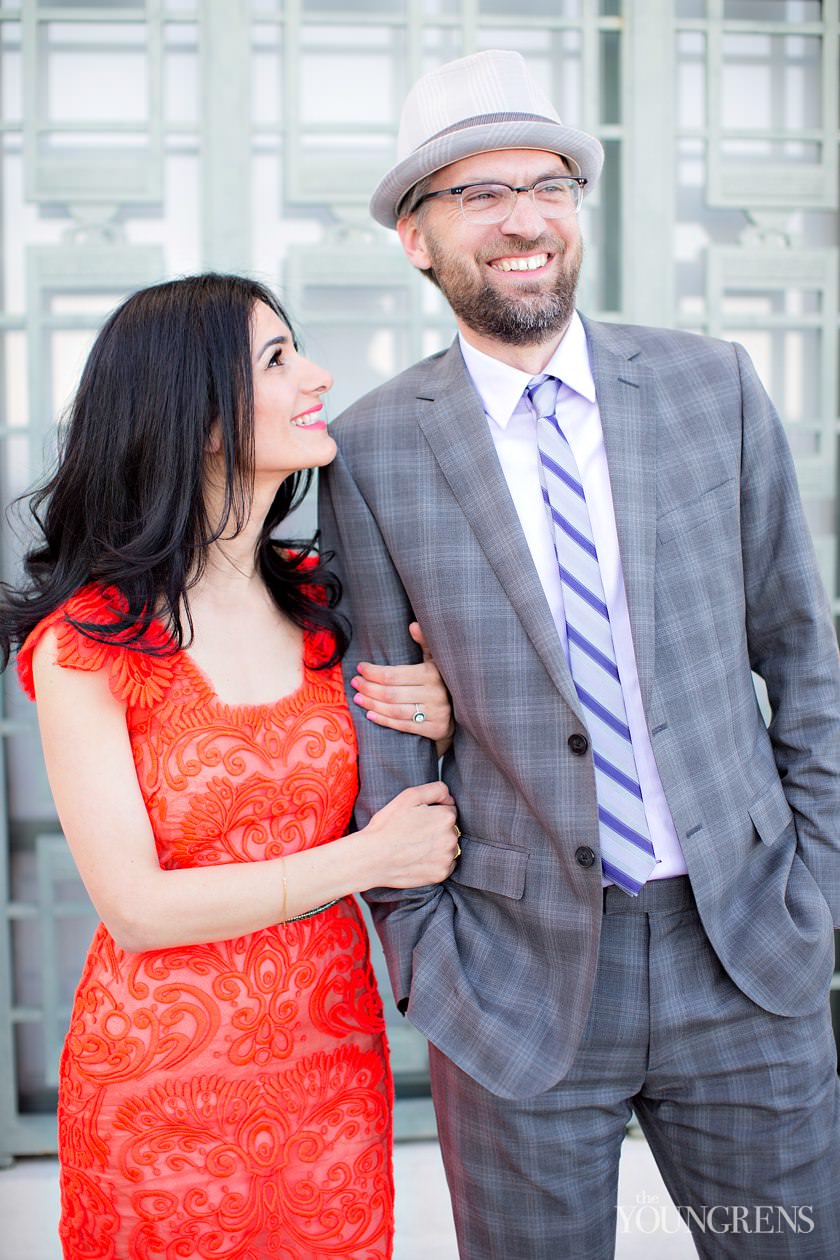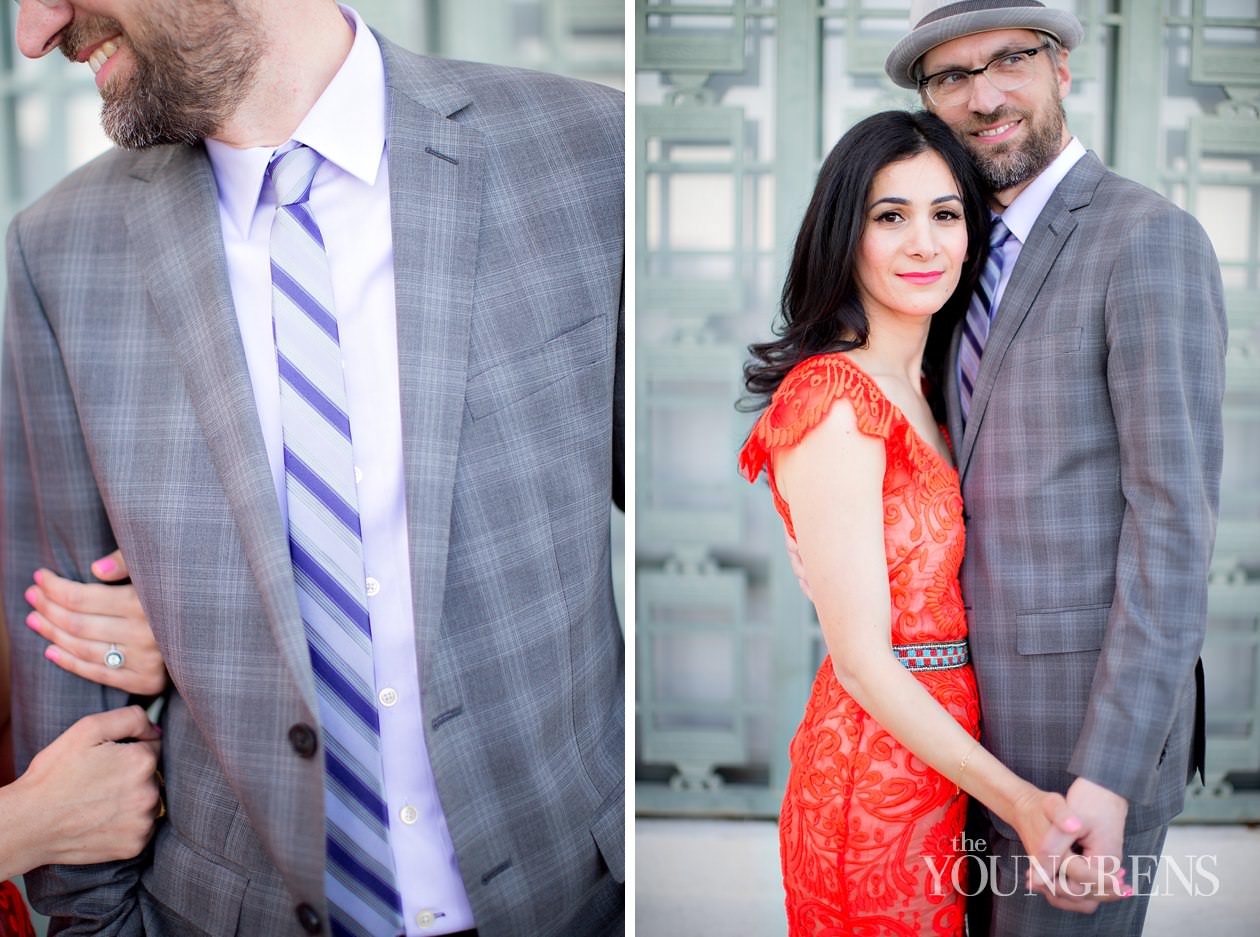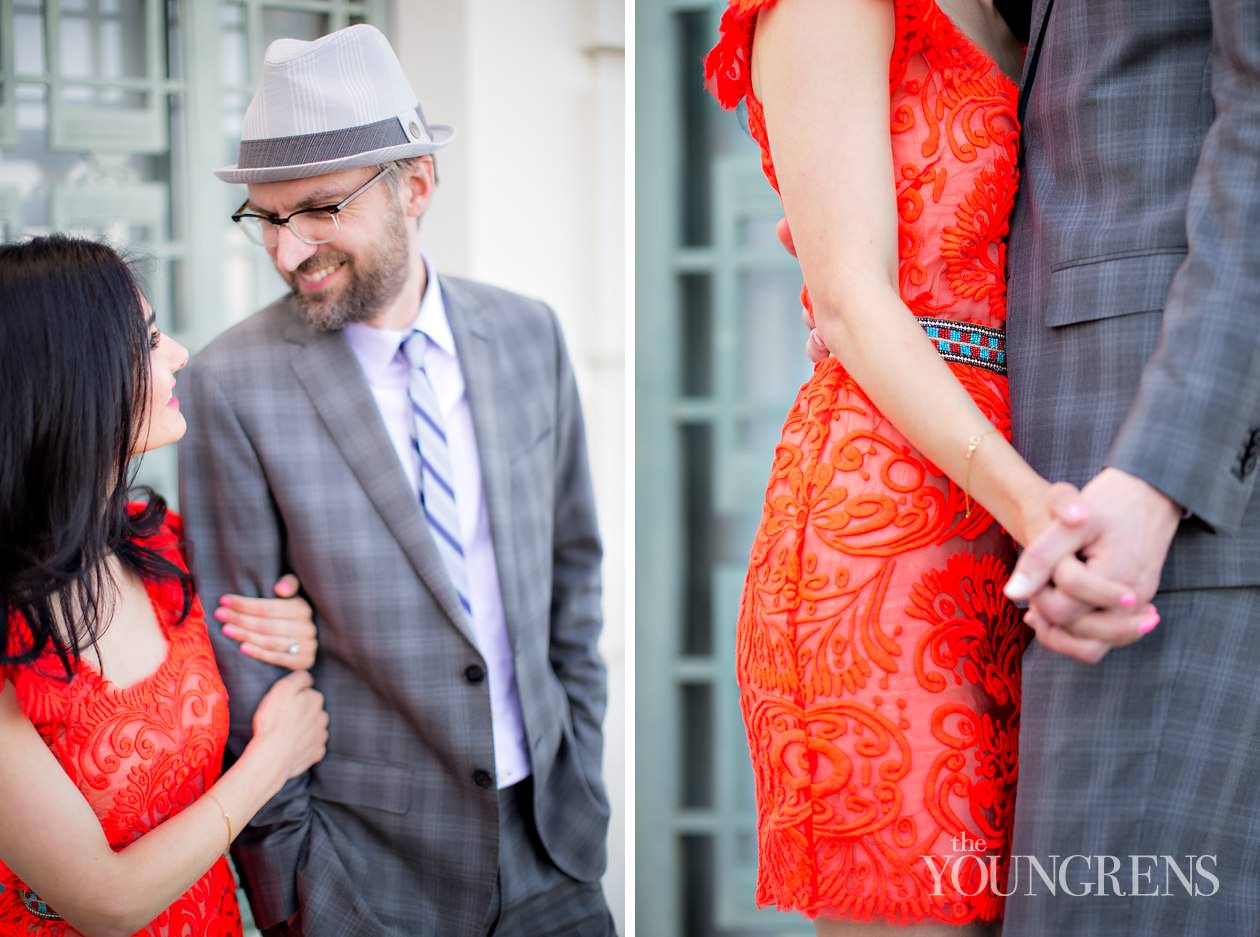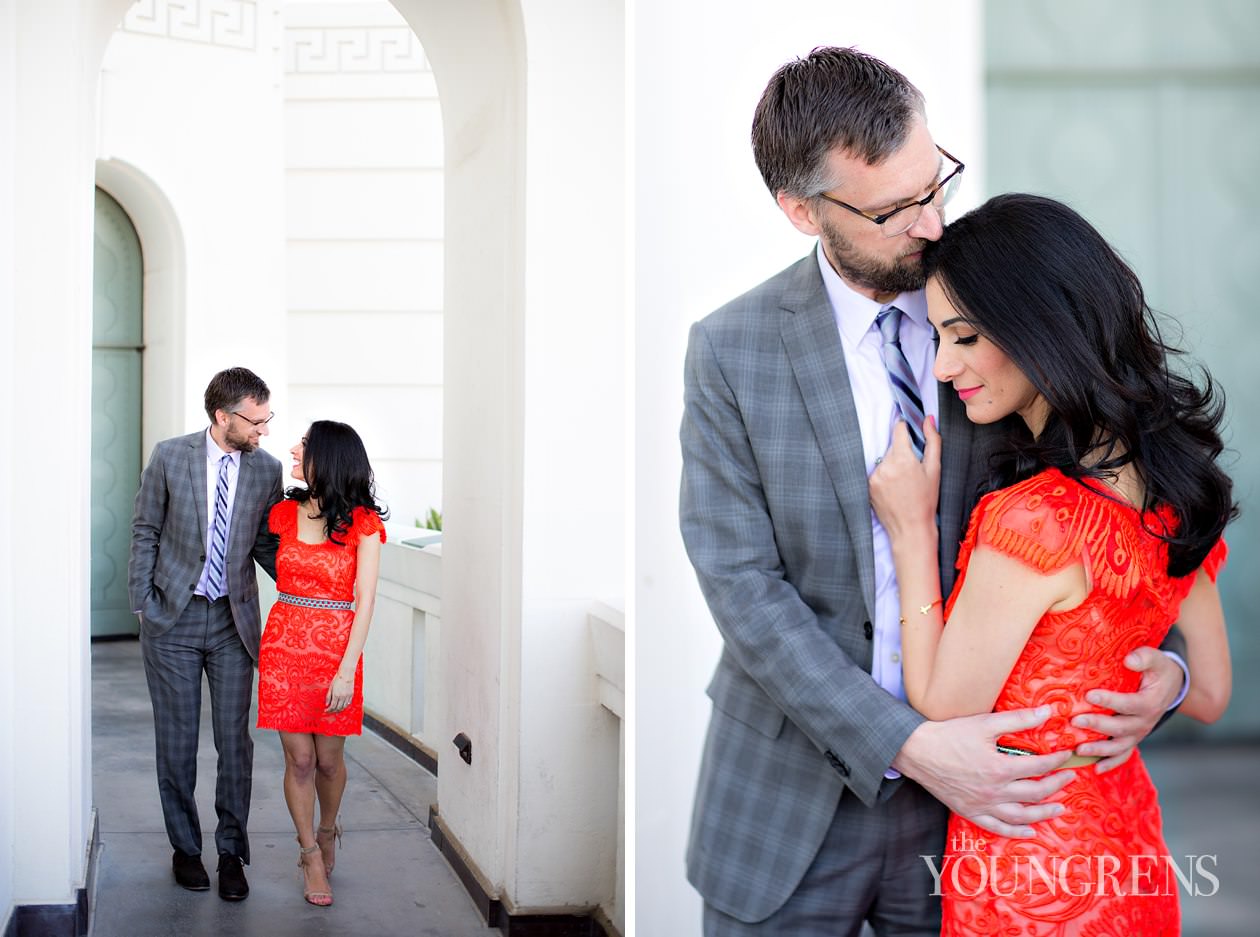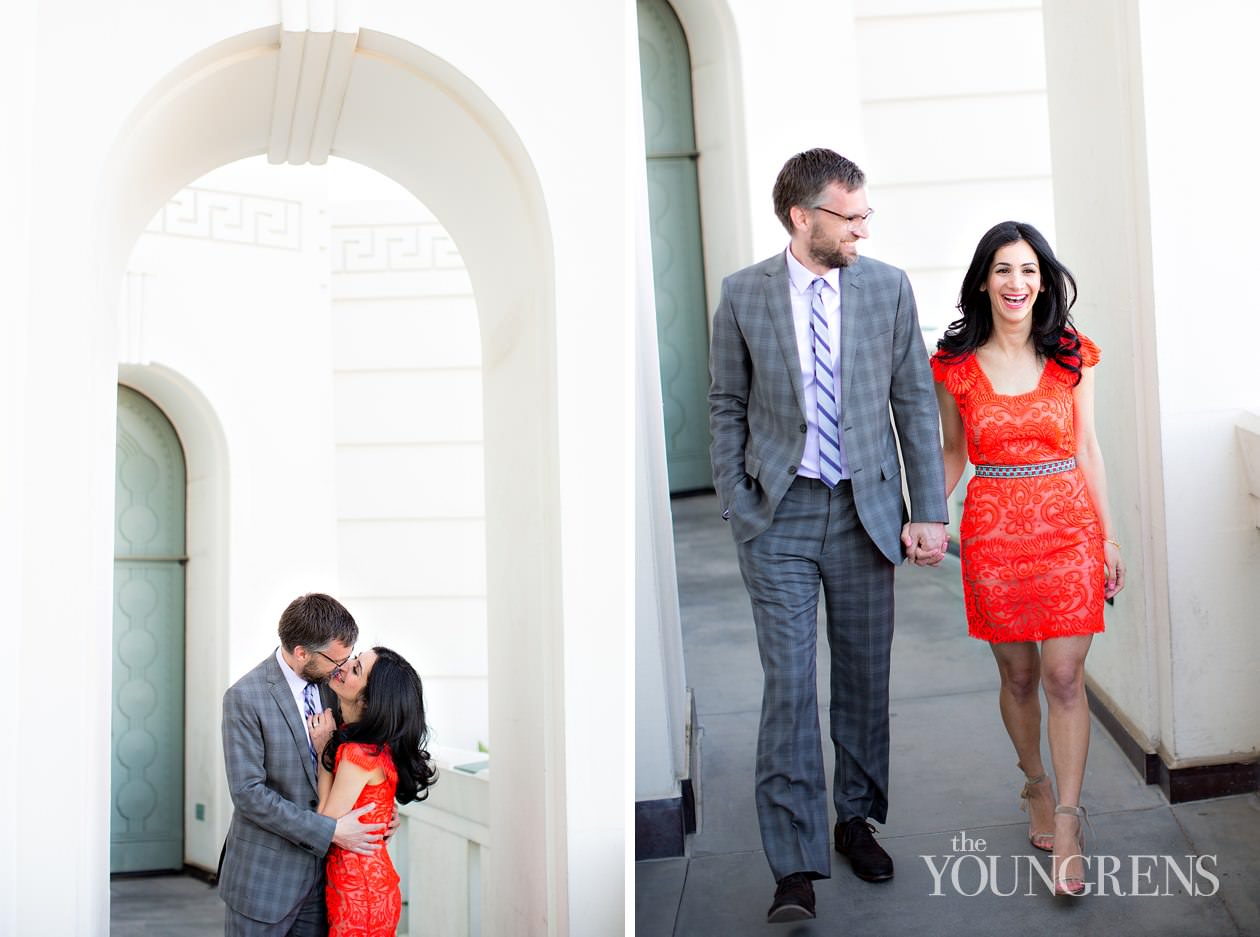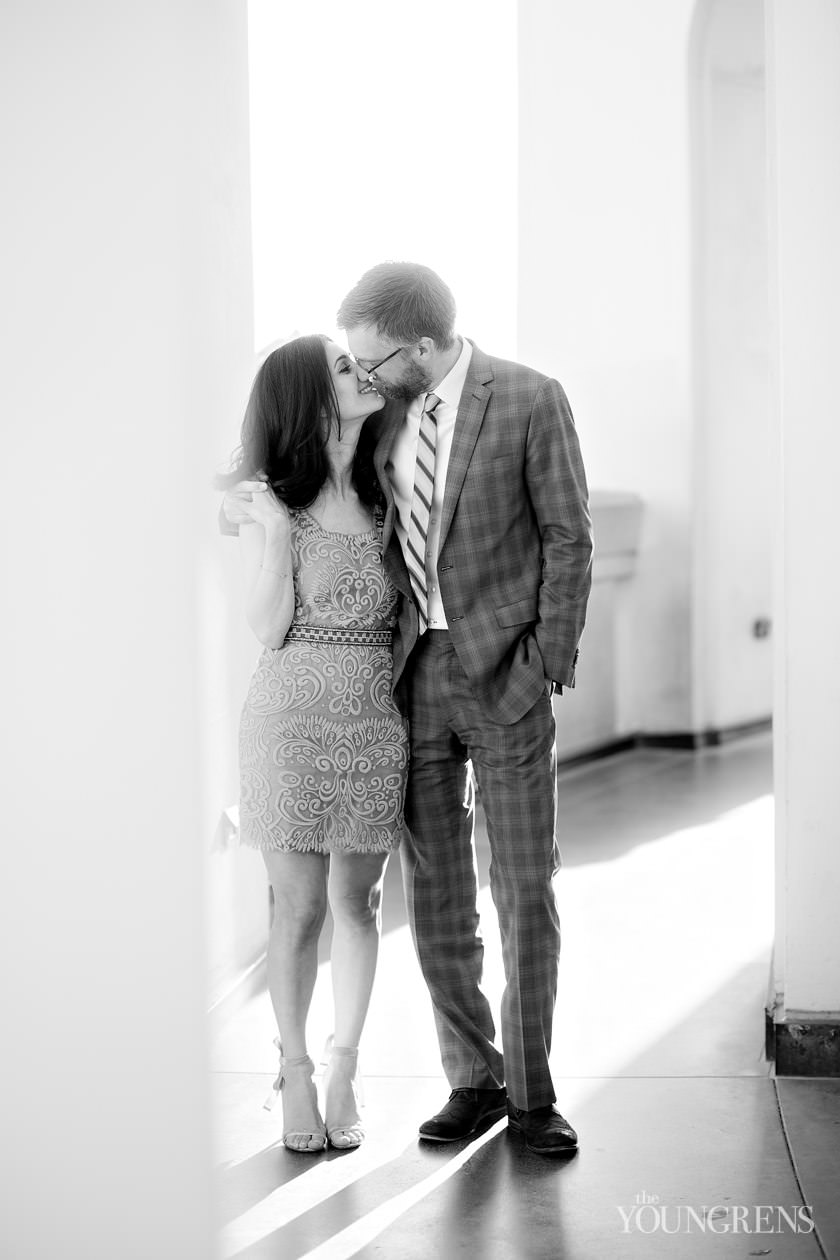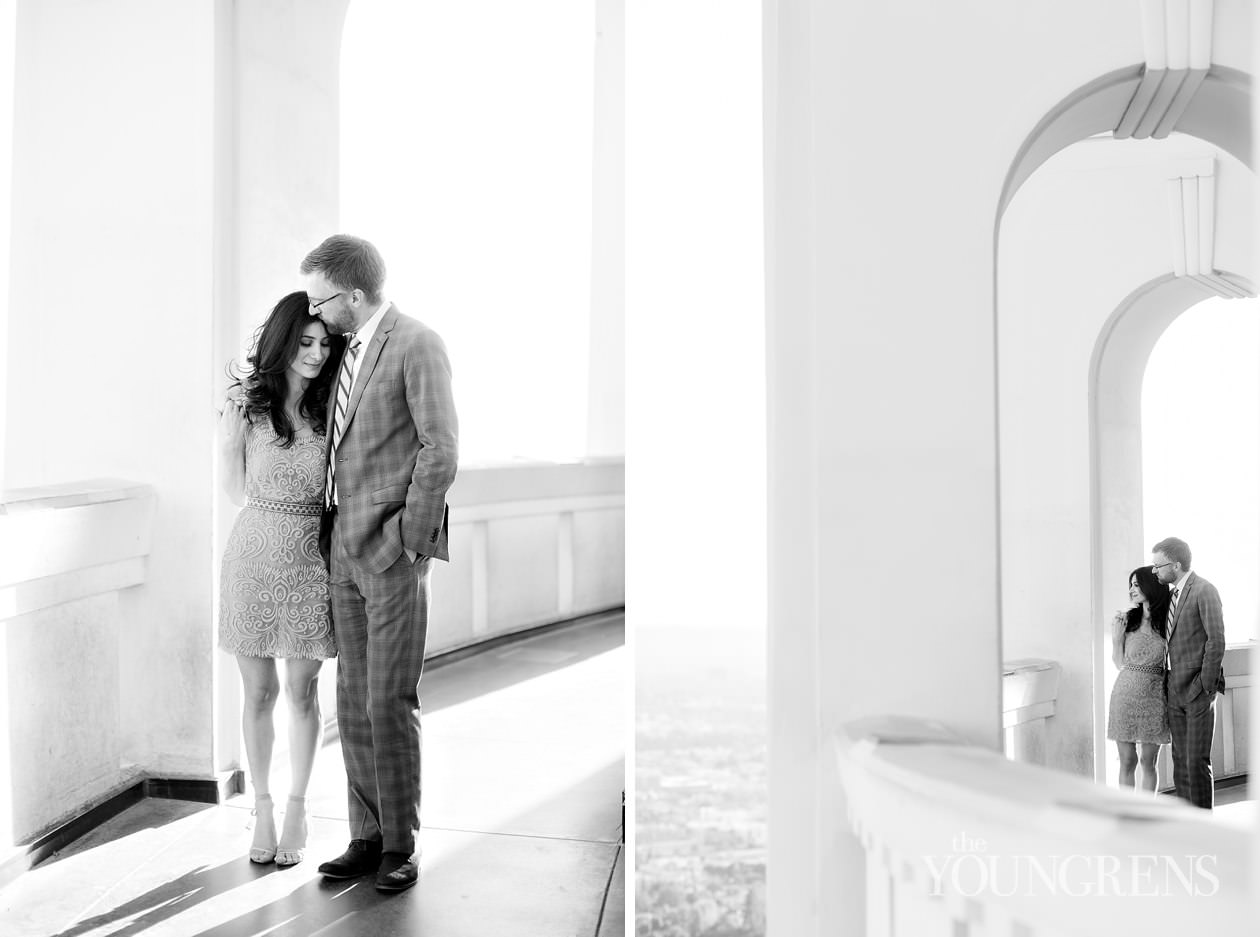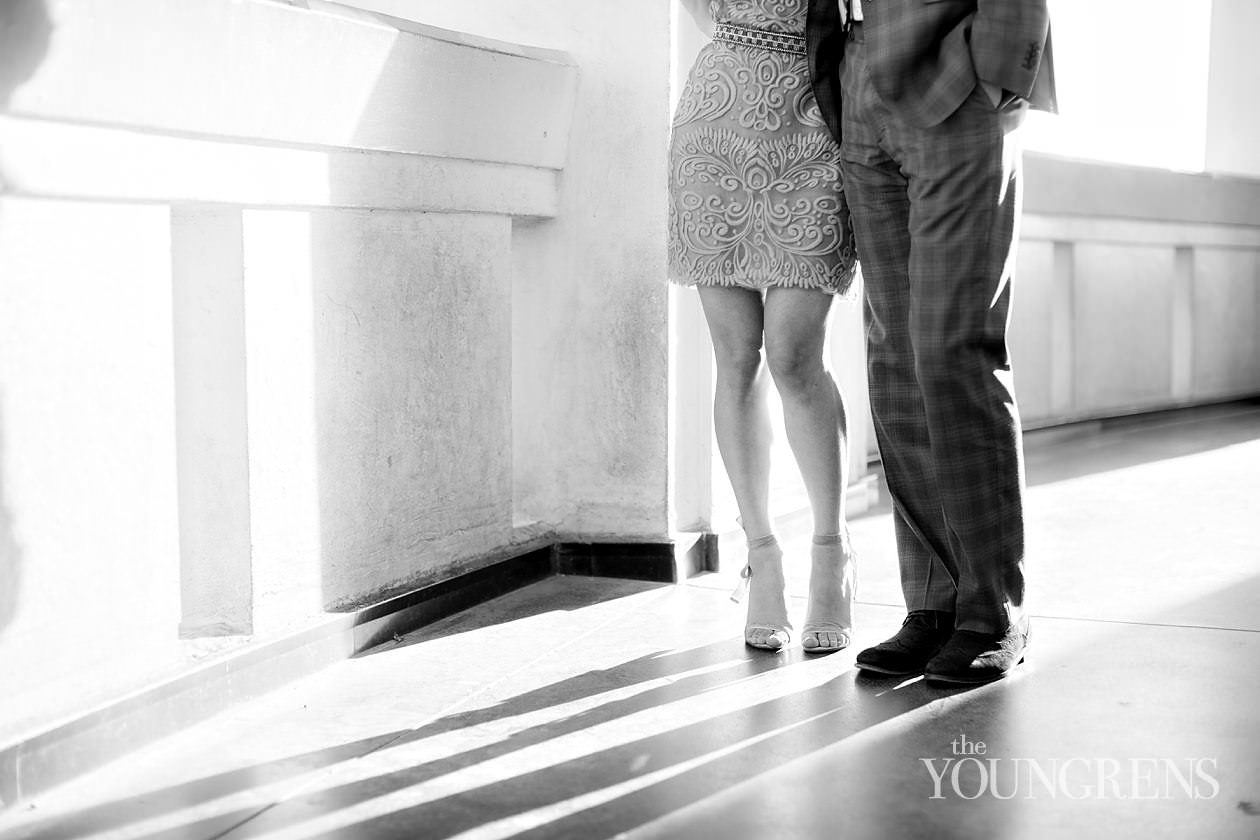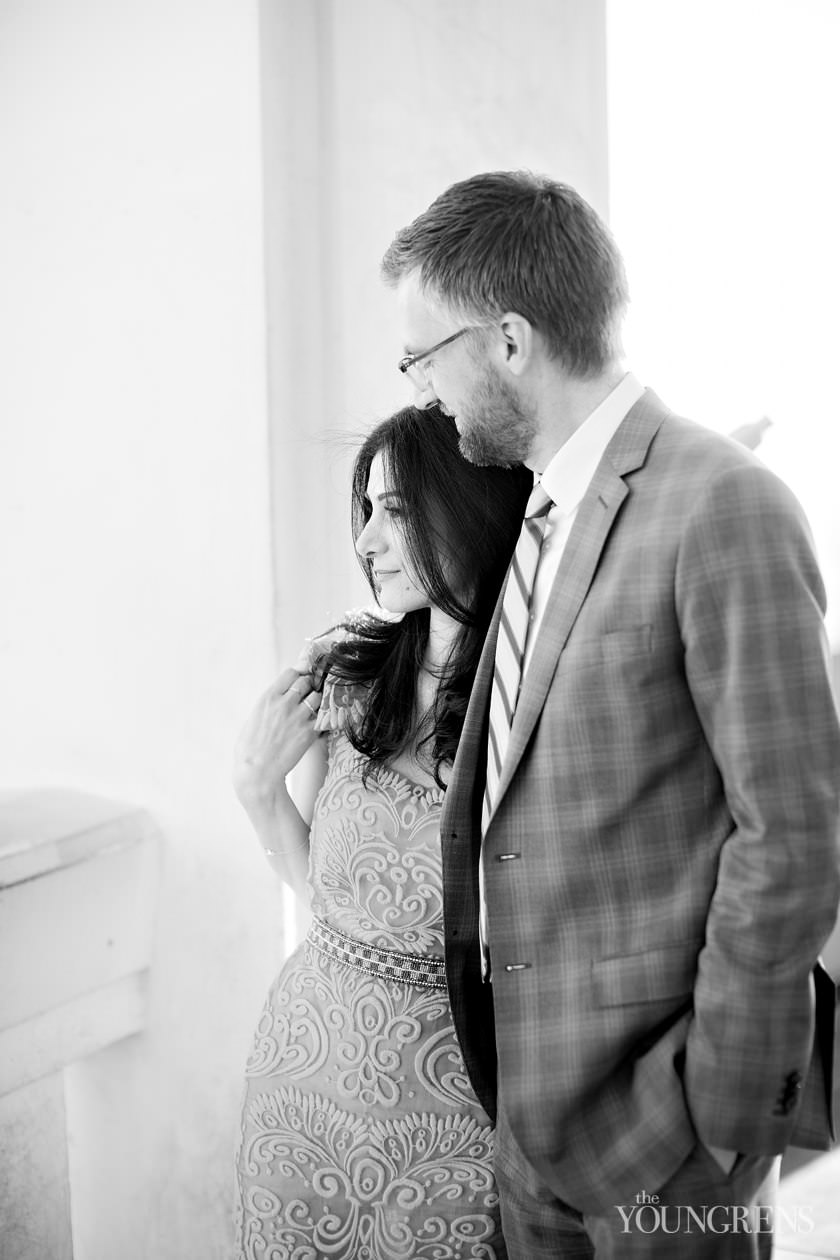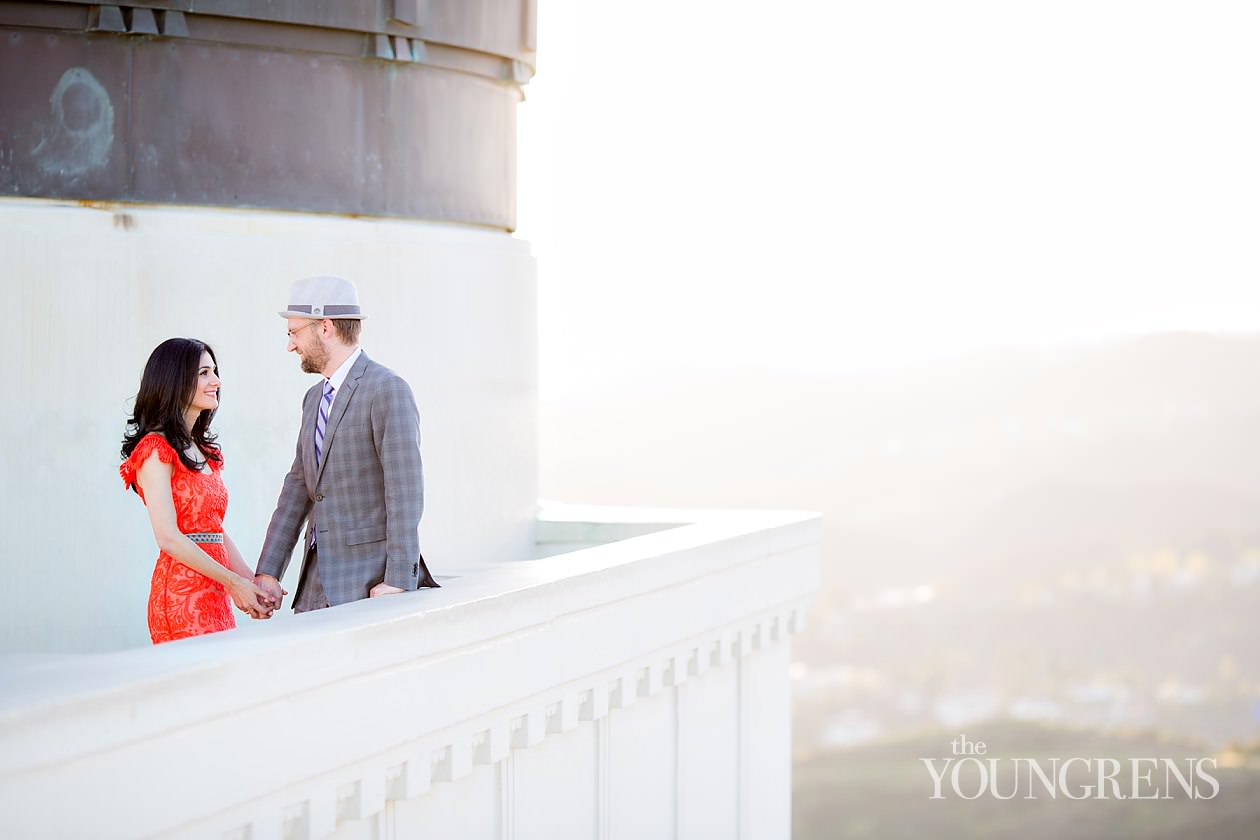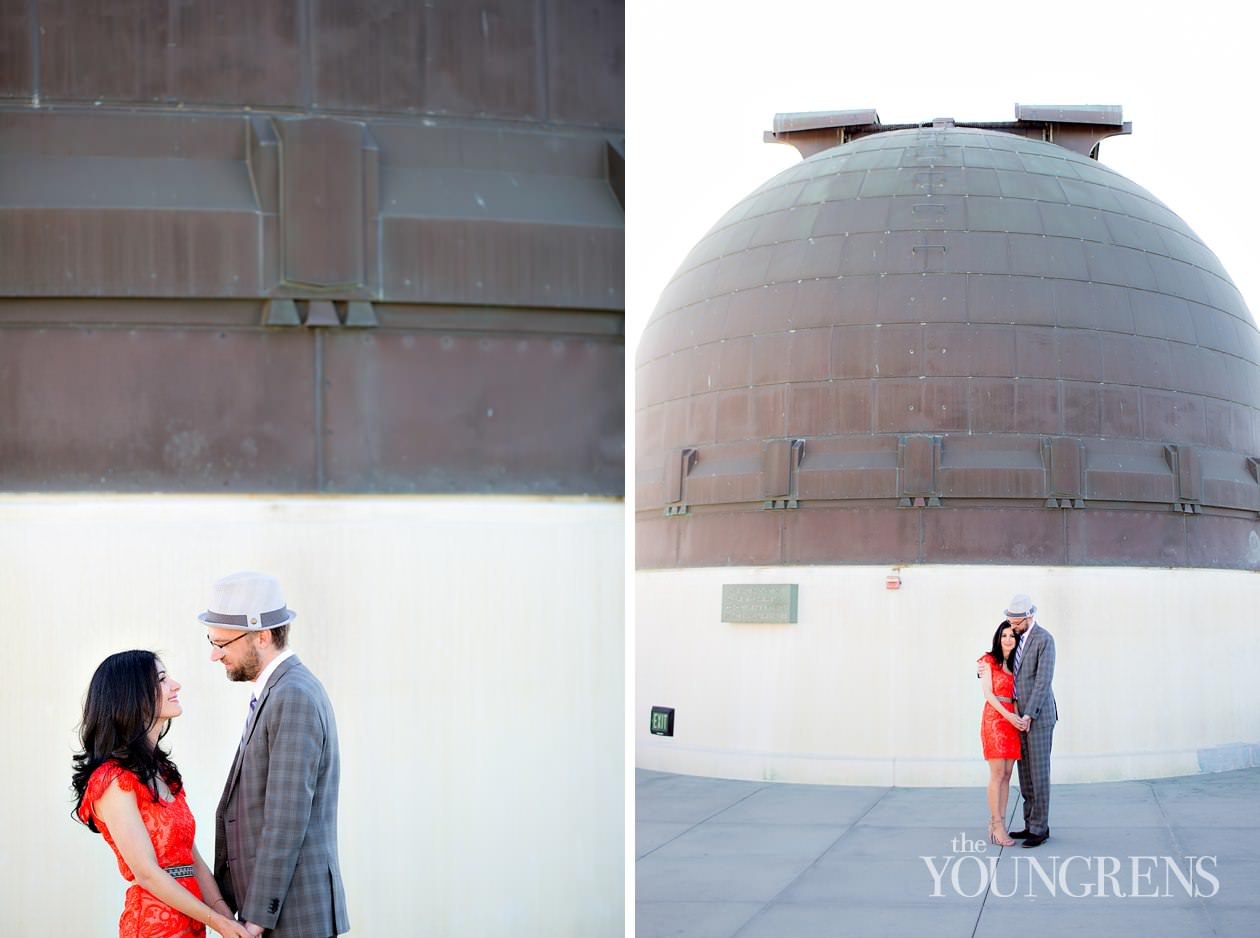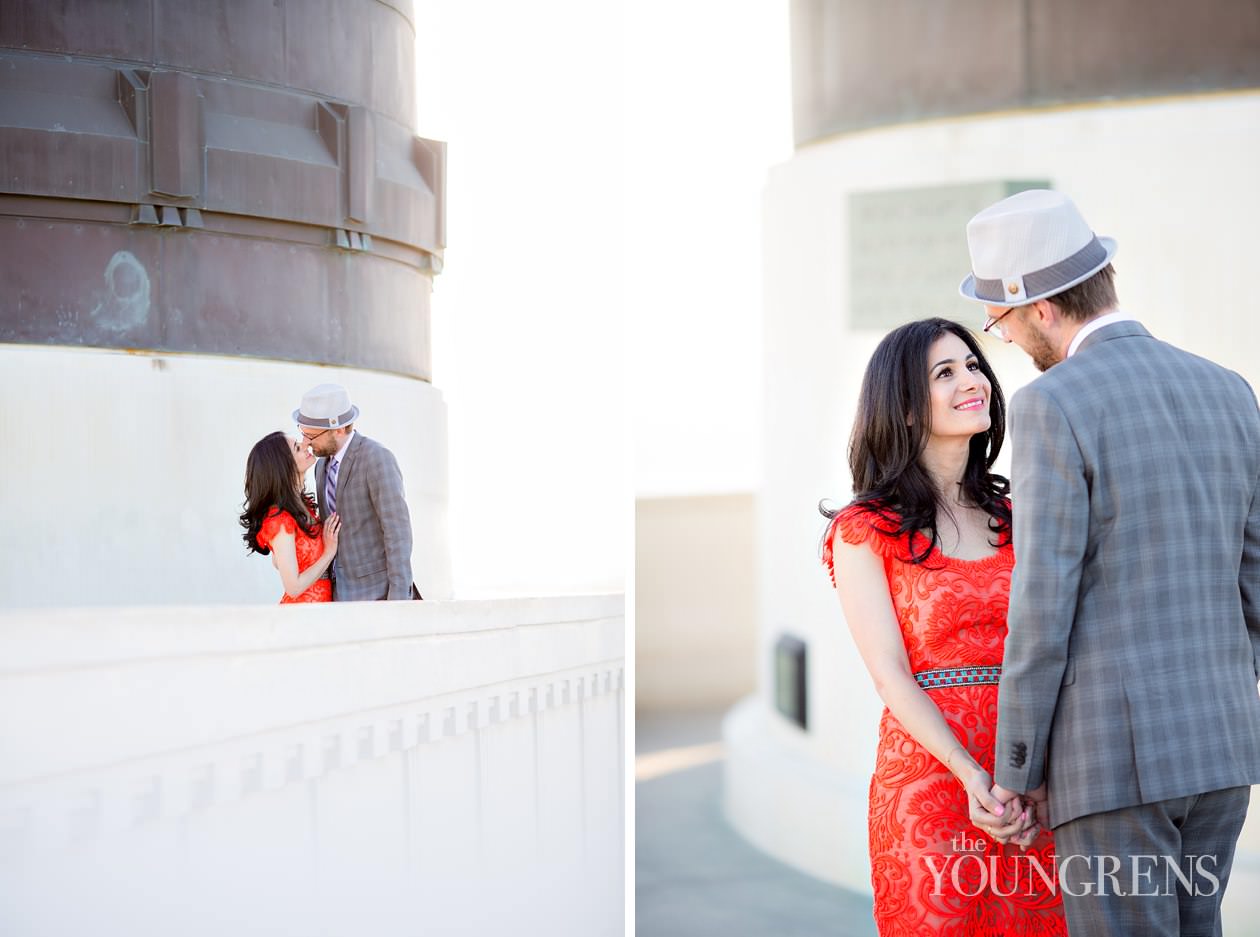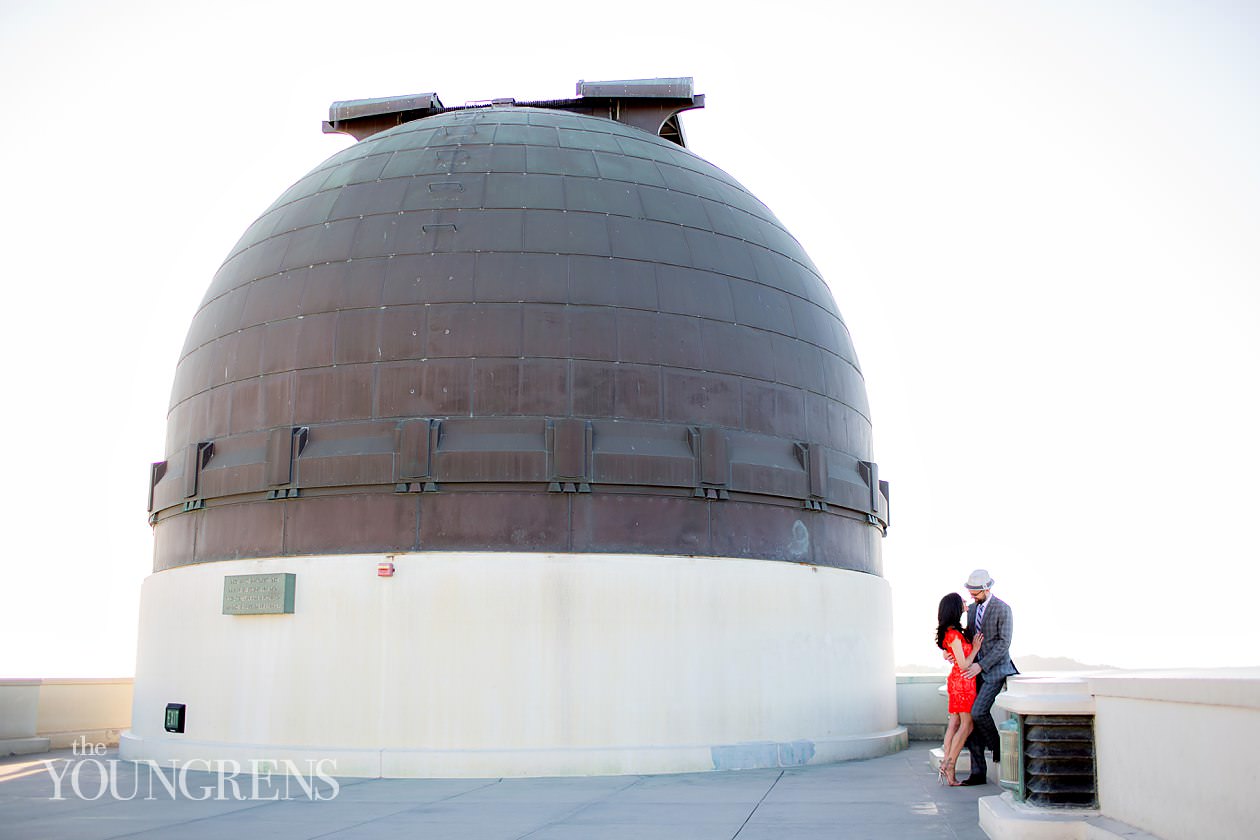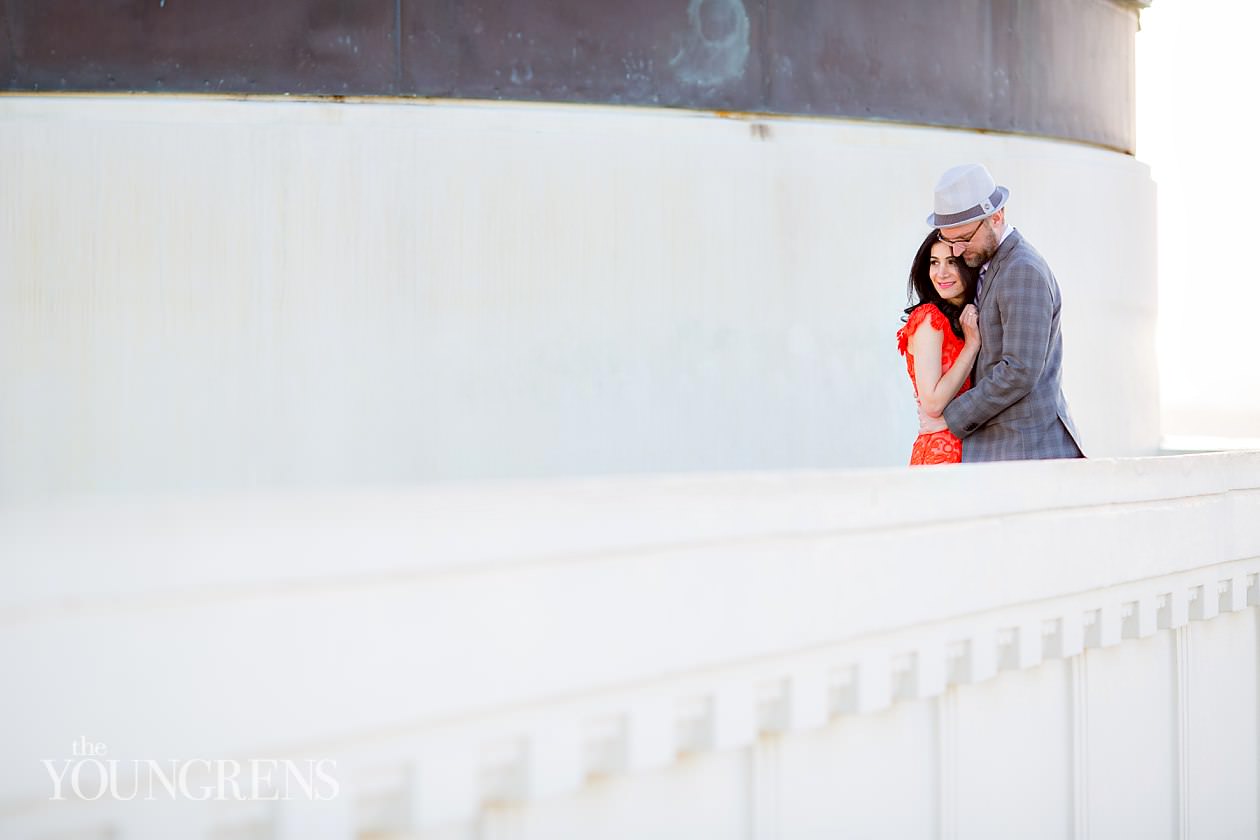 Alan and Annette's feature is just getting good, so stay tuned for more to come tomorrow when we finish up our engagement session at the Griffith Observatory and head down into the hills of the park for a sunset picnic. See you then!
Hugs,
Erin