It was meandering along the art galleries in Laguna Beach that Jenny realized they weren't so different after all. She was the only girl at school that wouldn't give him the time of day. He was a cute and popular guy, but she wasn't interested. She was the president of her sorority, led a busy life in college, and honestly thought that Chris wasn't the kind of deep, romantic person she was looking for. He was just another charming college guy and she had things to do and places to go. But her thoughtful eyes and firm ideals intrigued him, and Chris persisted after this beautiful, insightful woman with countless appeals until she finally agreed to a date.
So walking along the beach, stopping in the galleries, and chatting through the night, Jenny quickly found that this cute, charming guy had a reflective soul that loved everything about art. He was a natural leader with a creative mind. In fact, he was exactly the kind of deep, romantic person she had been waiting for her entire life.
Chris and Jenny didn't meet until college, but they both grew up near each other in Huntington Beach, a place near and dear to their hearts. So we met up with them on a gorgeous day to wander through this picturesque little beach town, and I love how cute these guys are when they get all gussied up!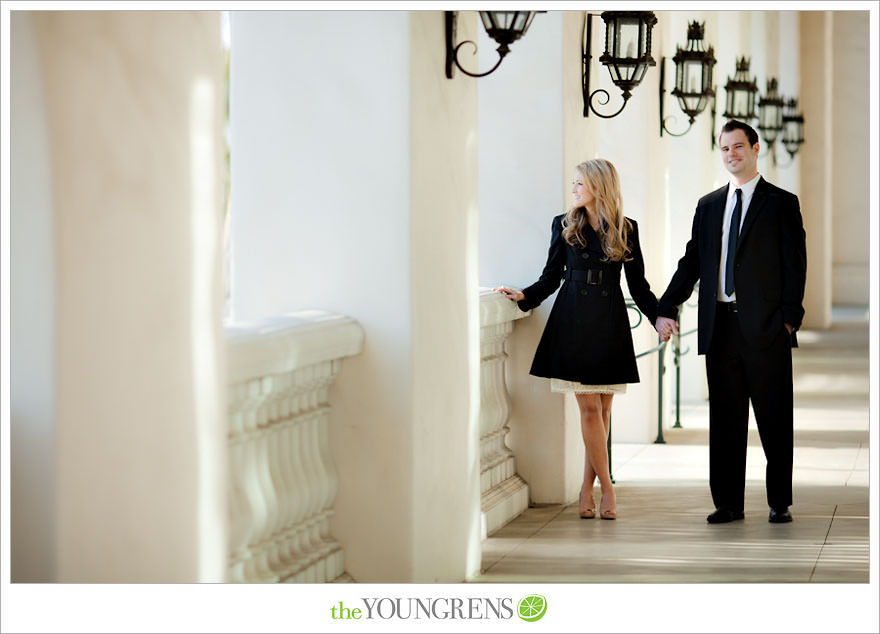 These guys were adorable with the first click of the shutter.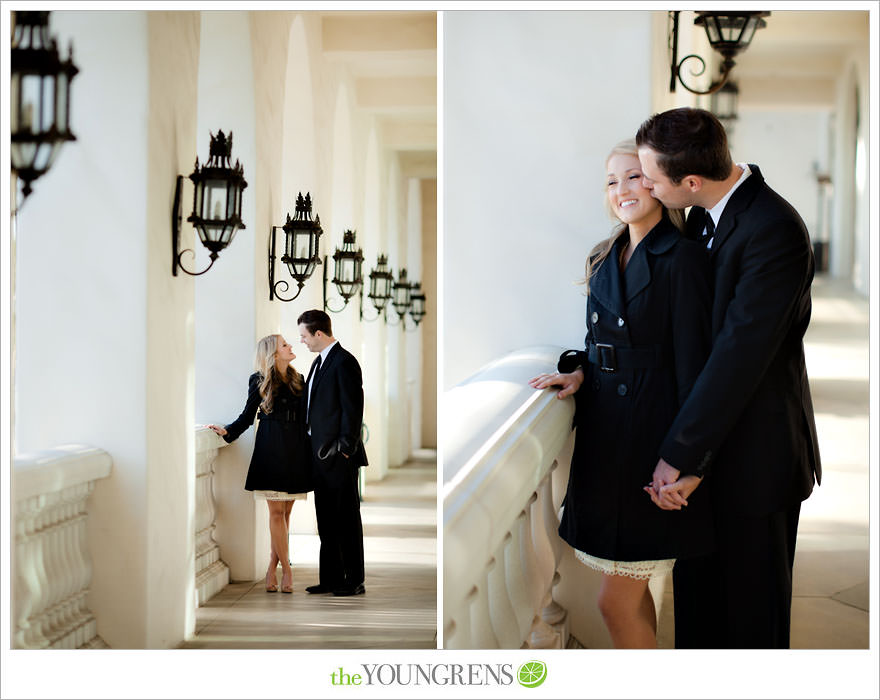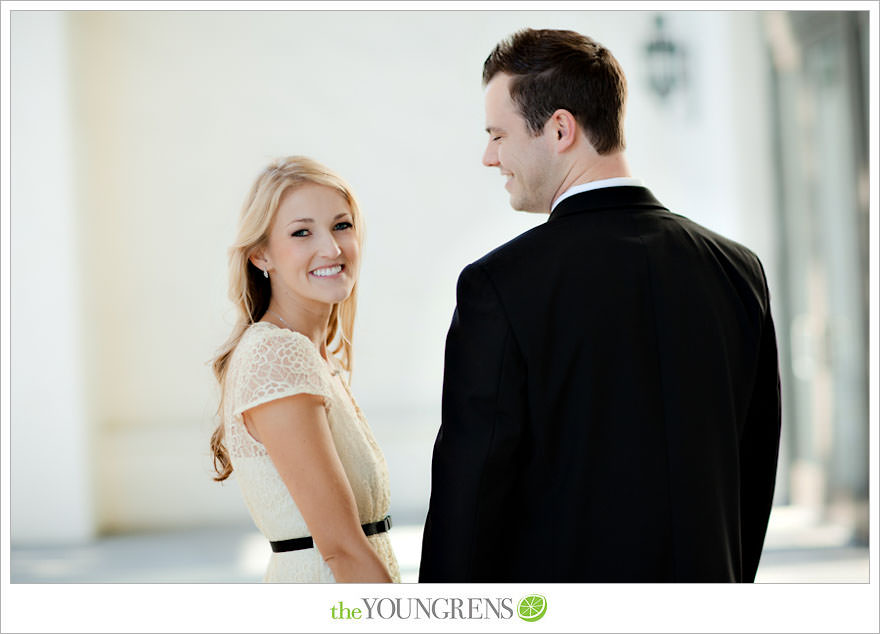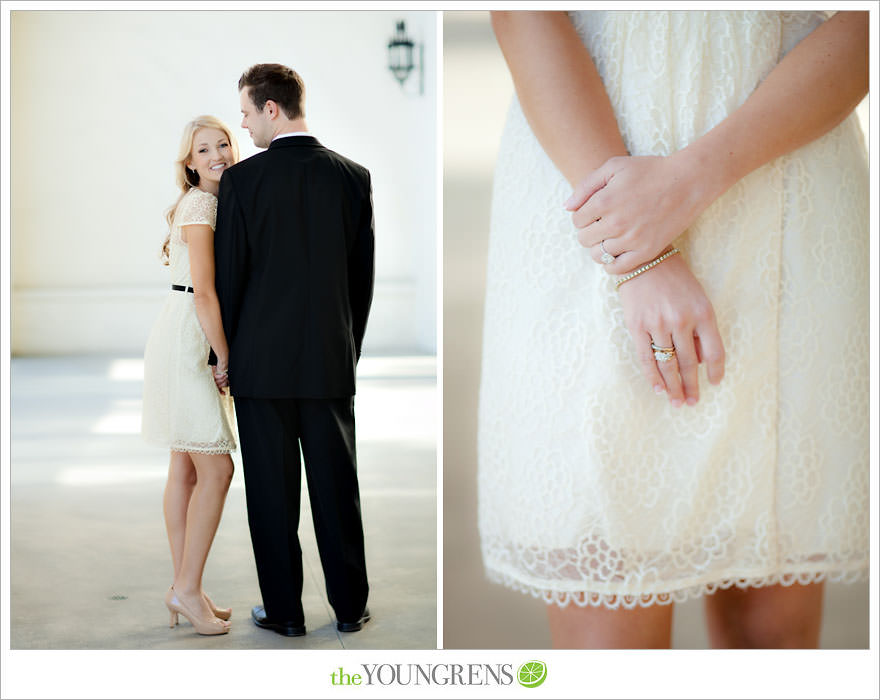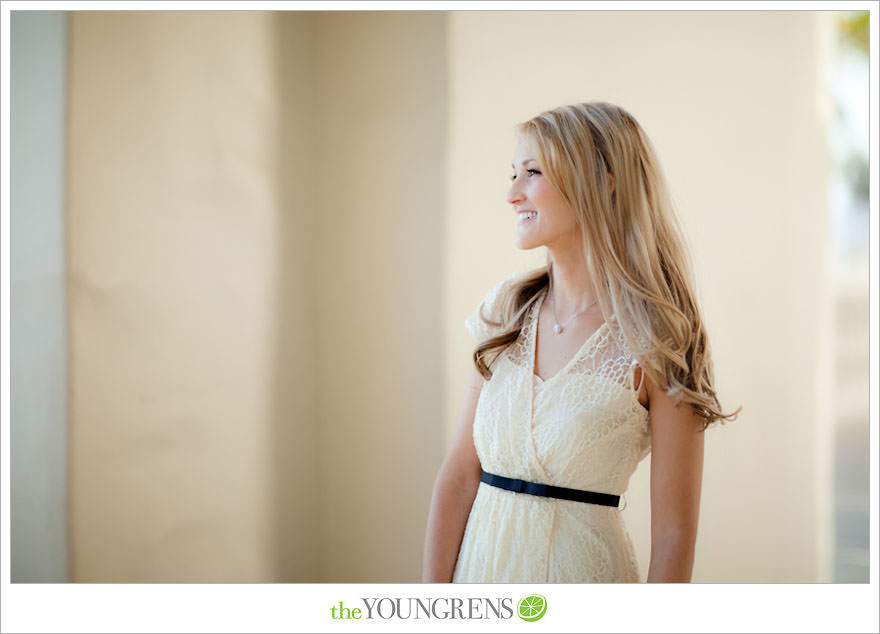 Some of my favorites!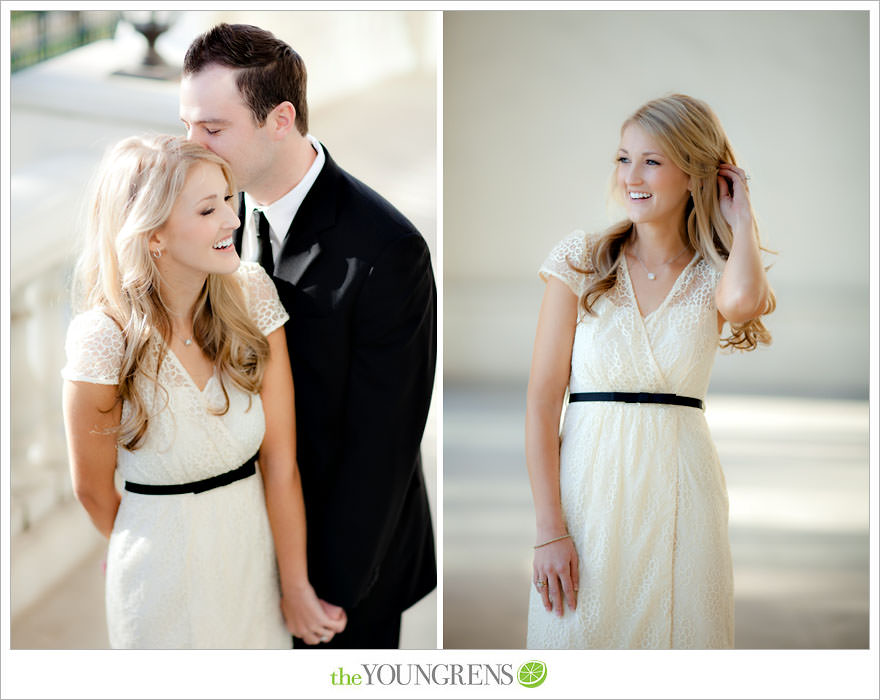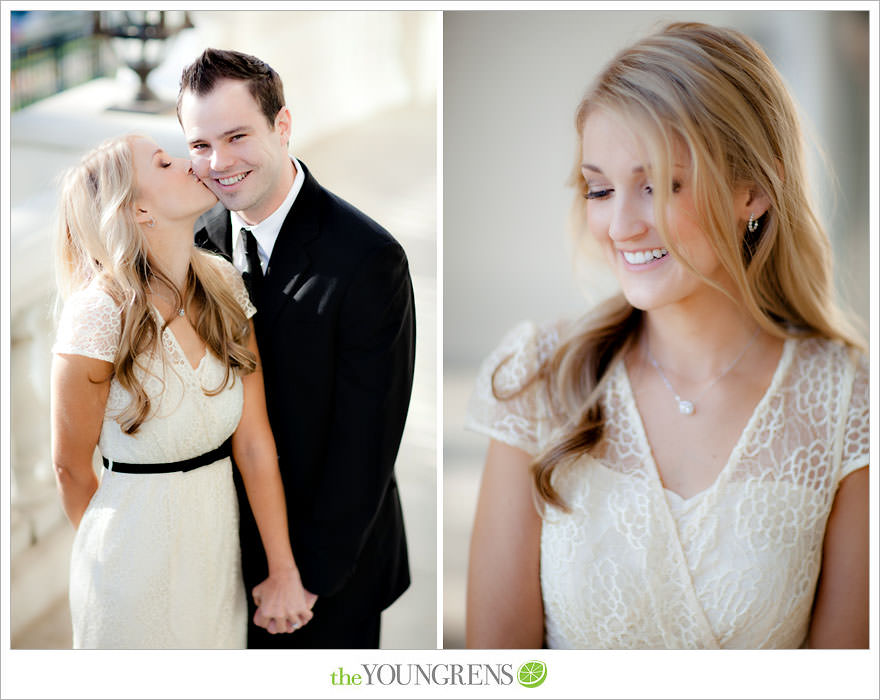 I could seriously shoot in this hallway for HOURS.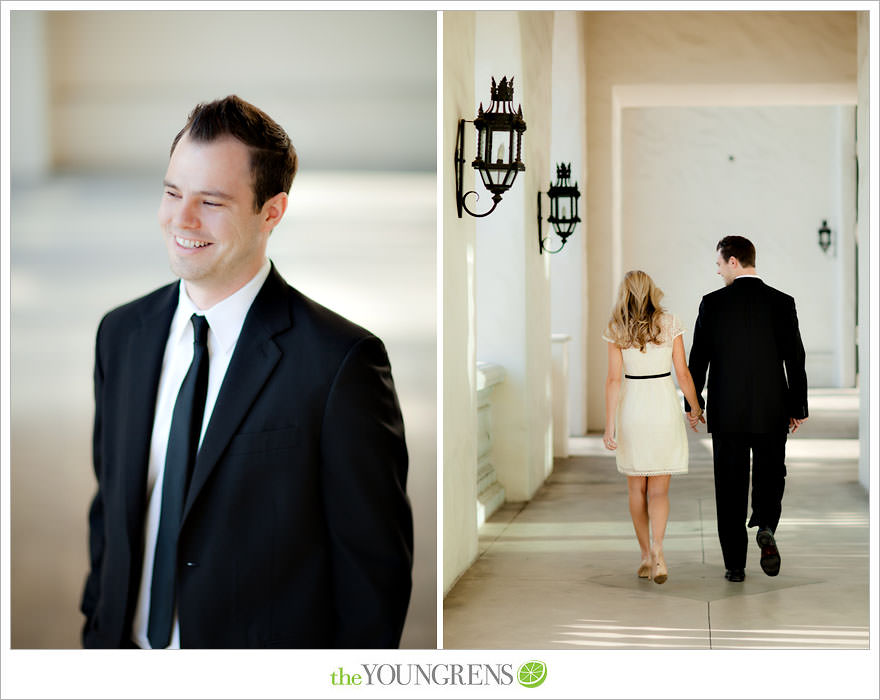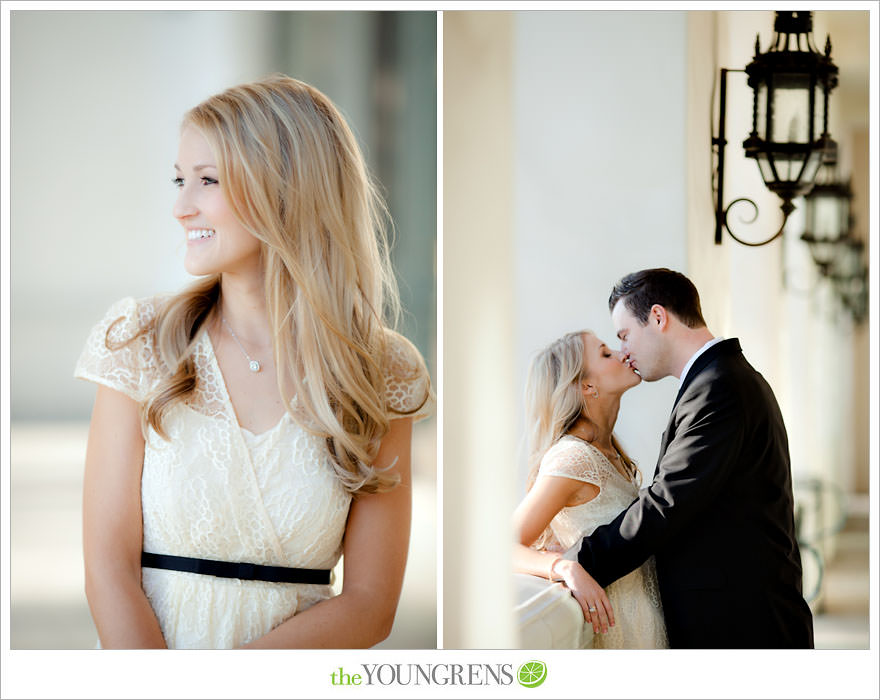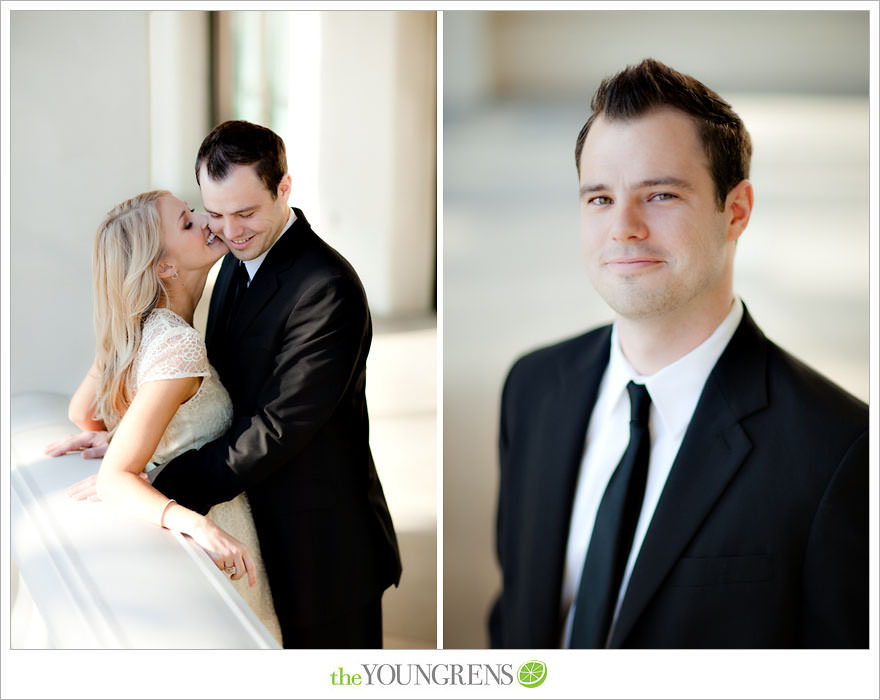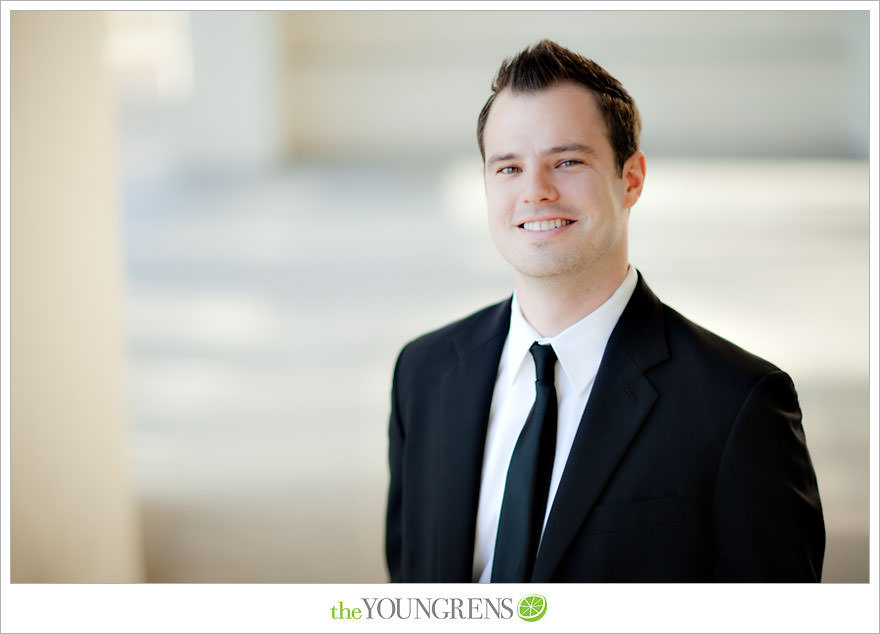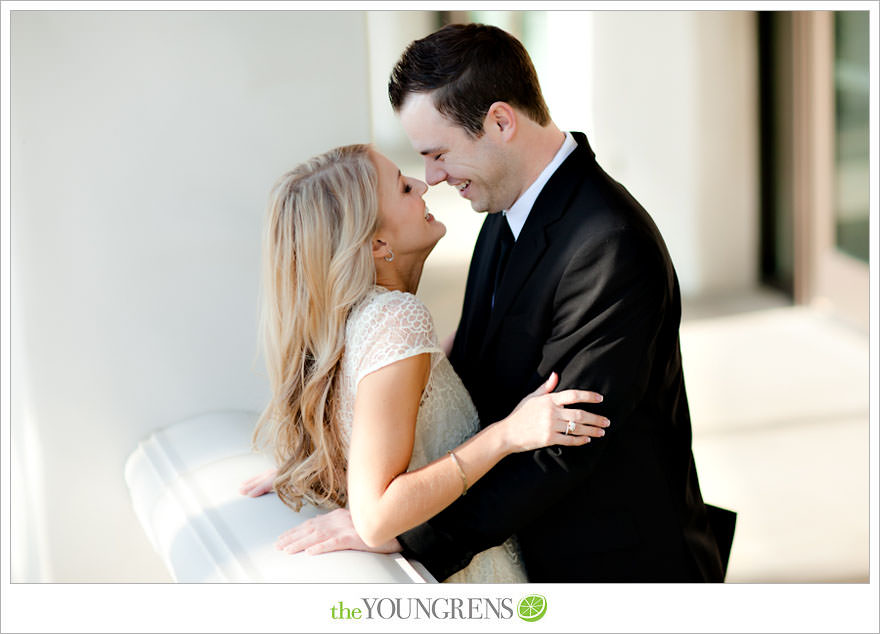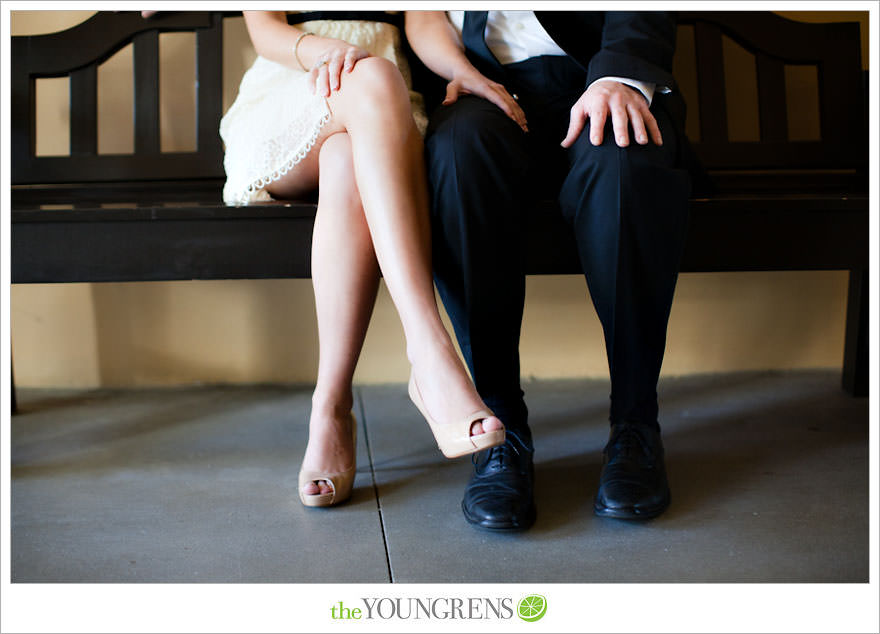 Love this image that Jeff captured.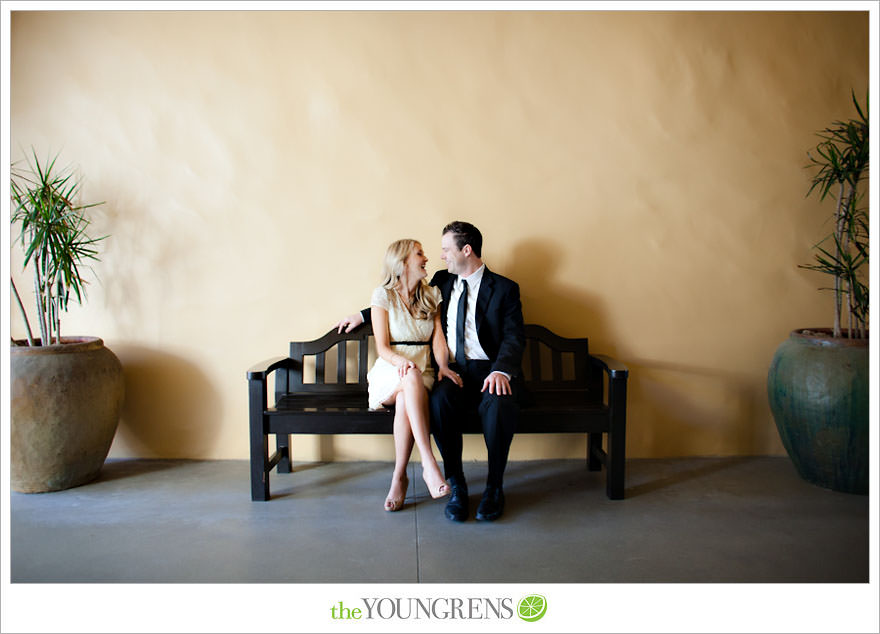 Check out those ruby blue eyes!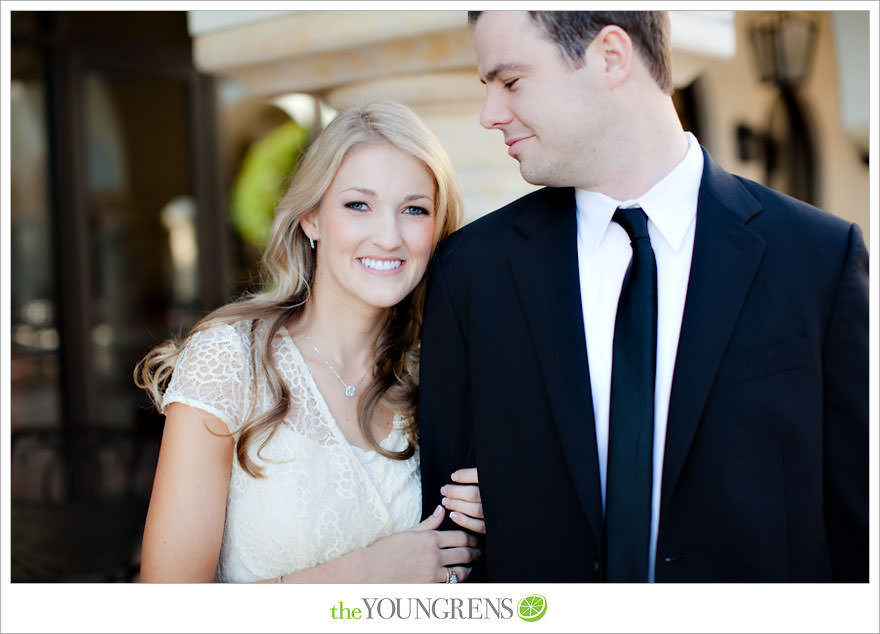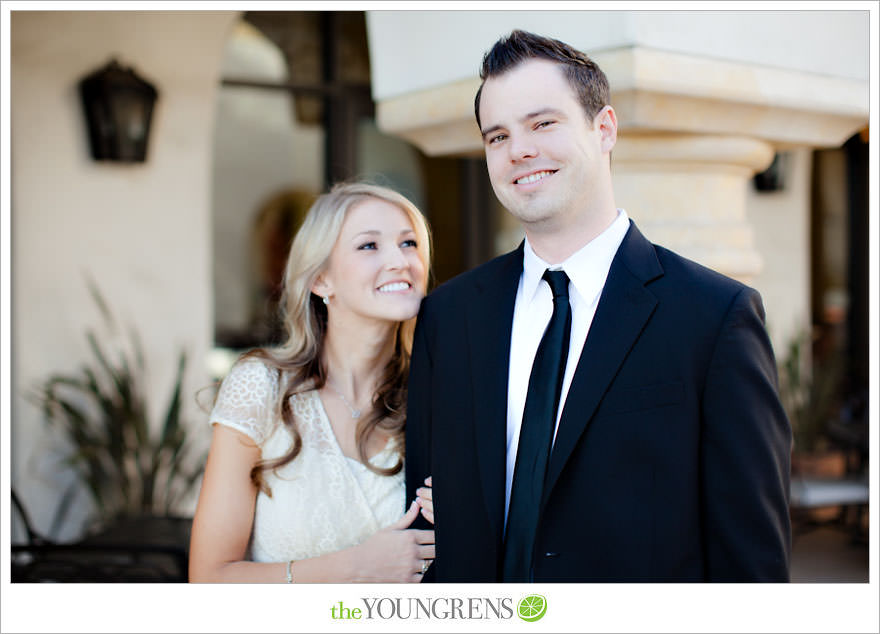 Love these two – so sweet and perfect!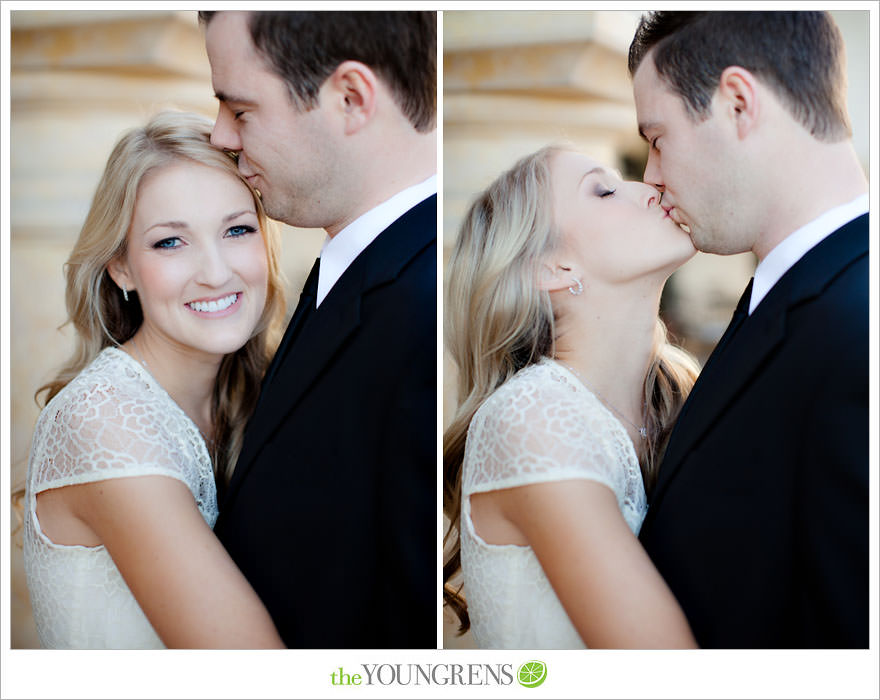 Their adorable rating is totally off the charts. Sheesh.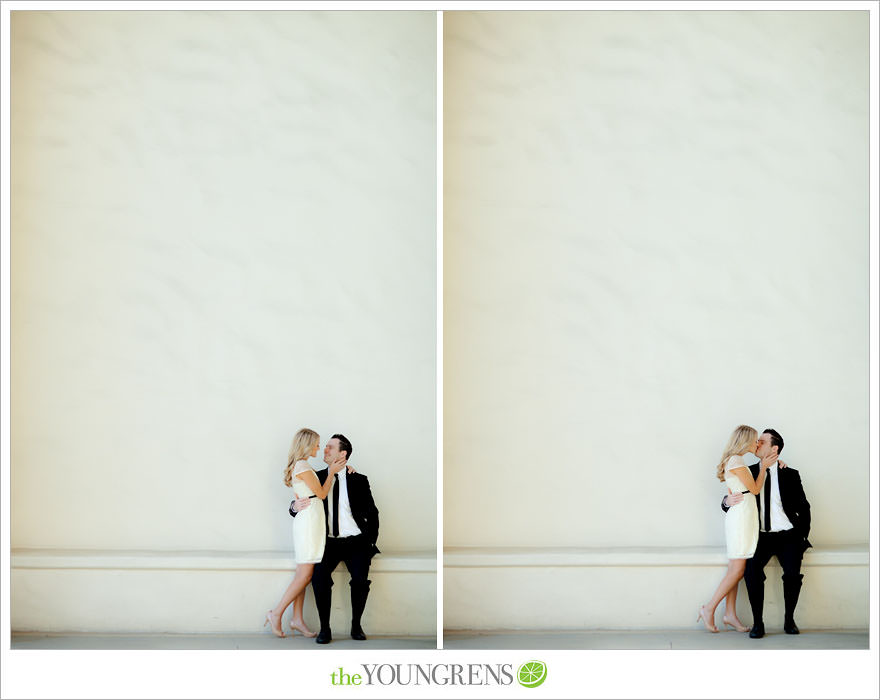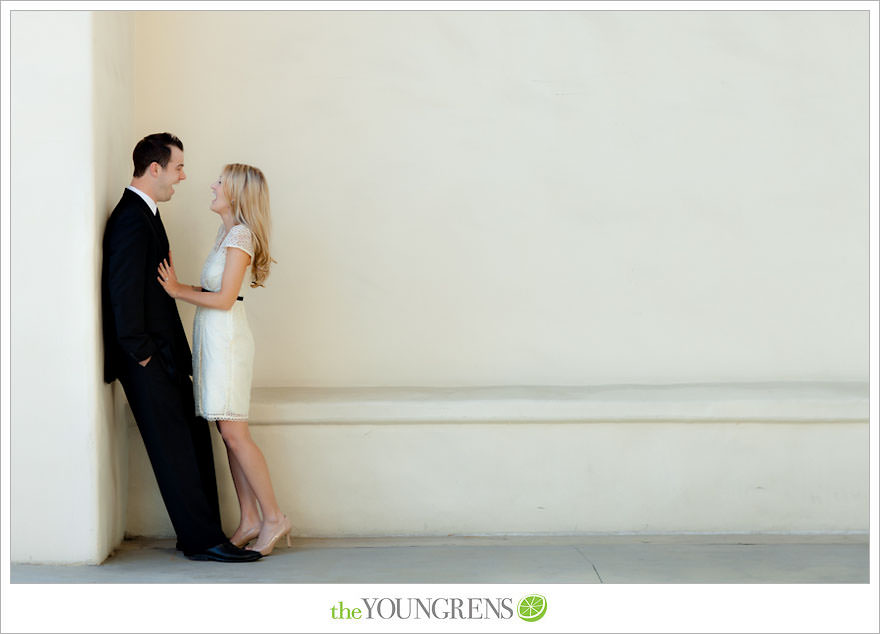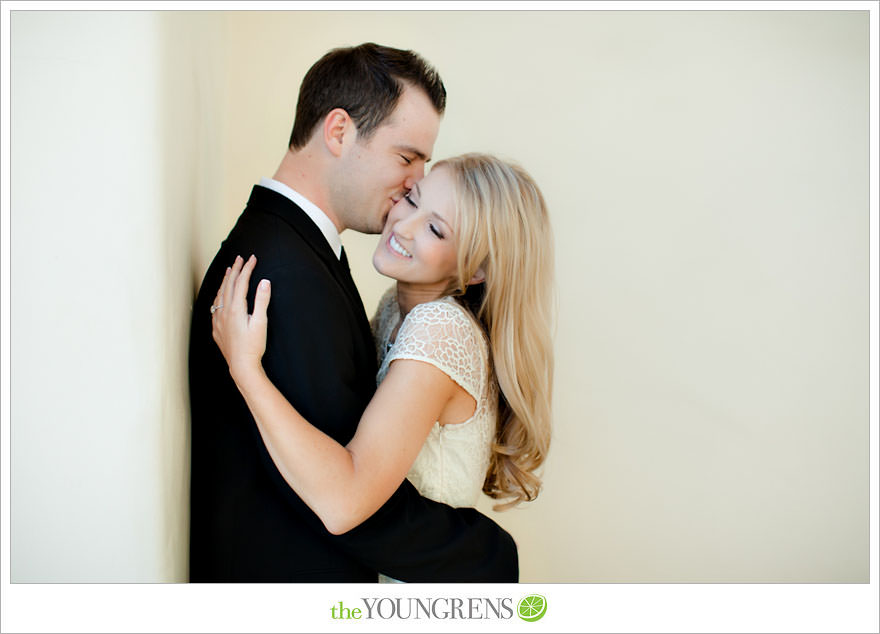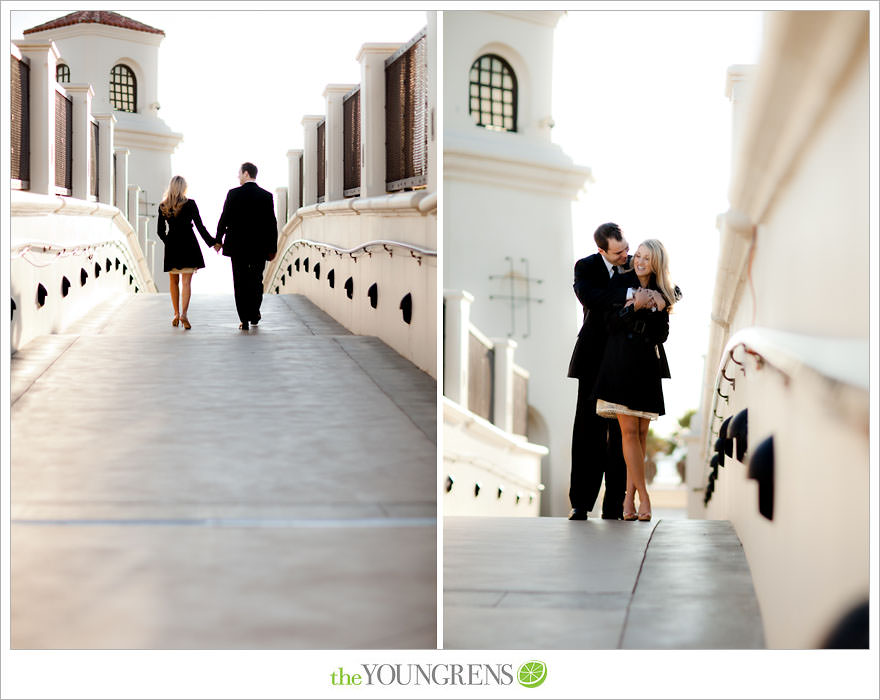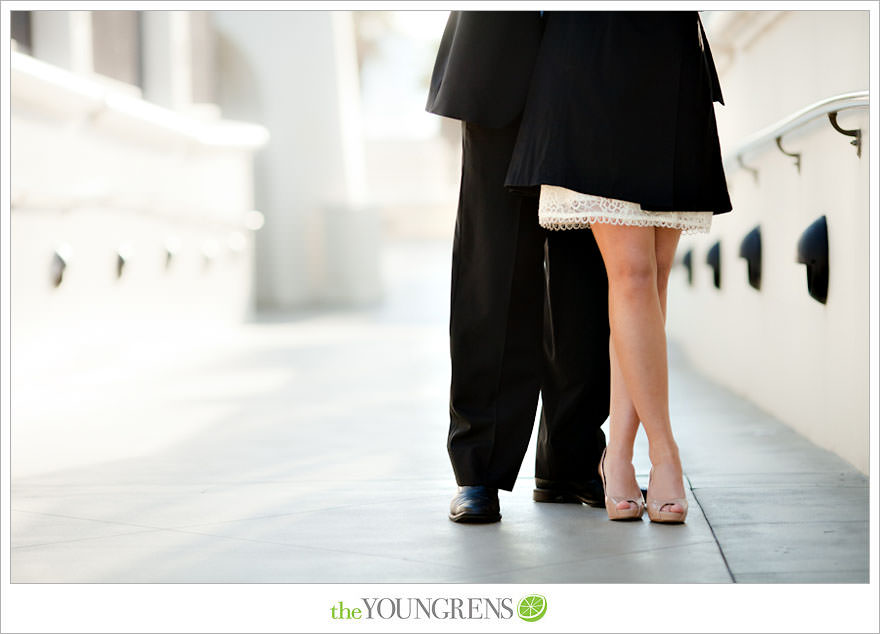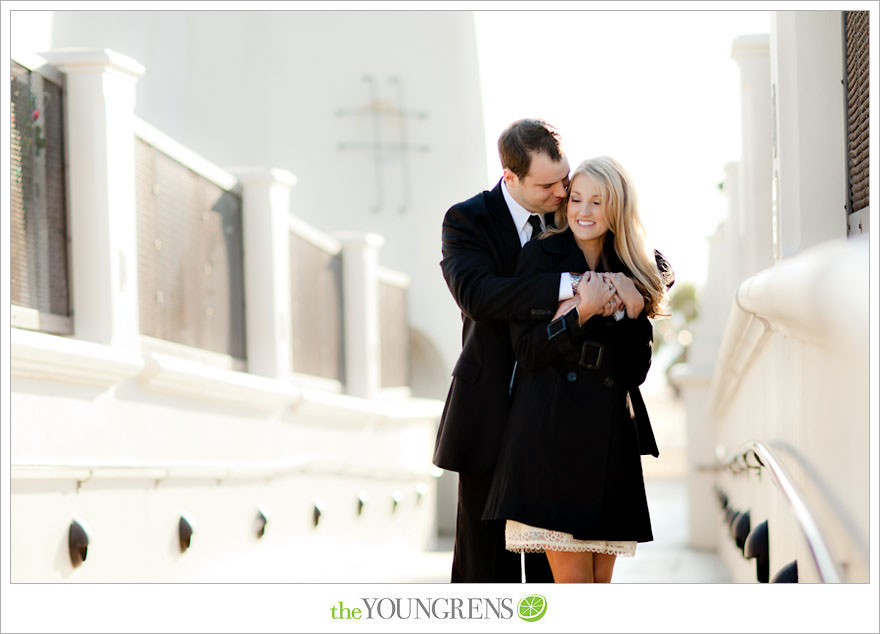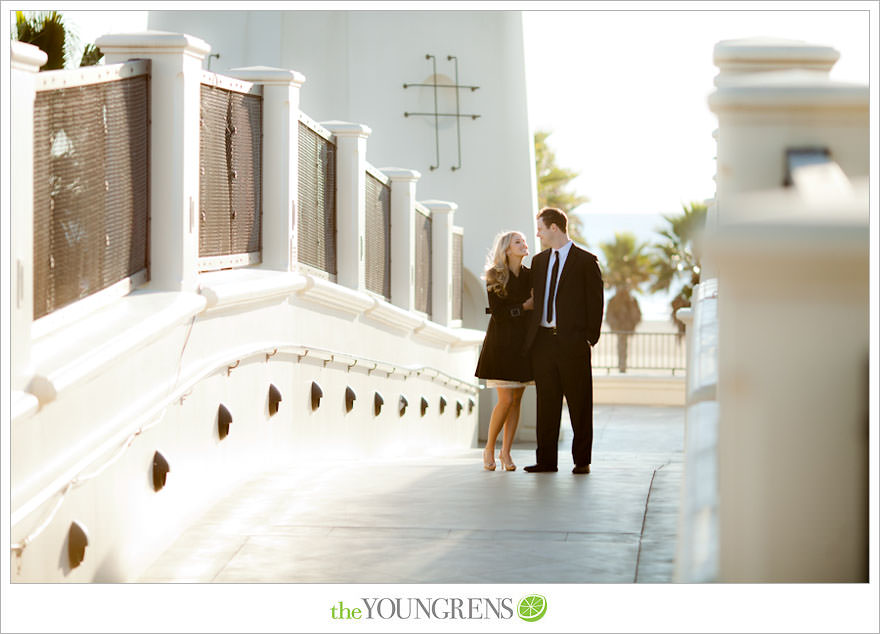 We wandered towards downtown Huntington Beach and Jenny did a quick jacket and shoe change for a different look. I love a girl that comes prepared with plenty of fabulous options!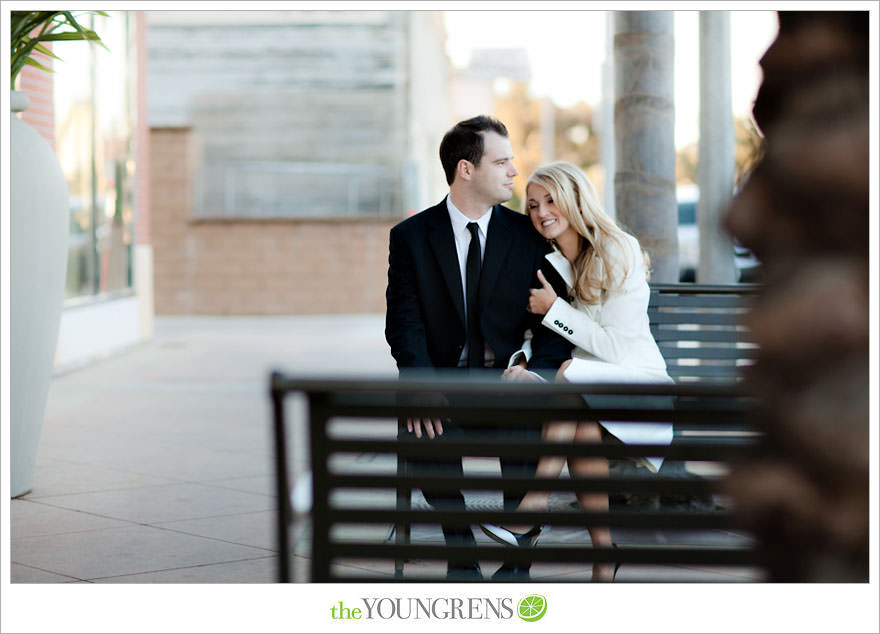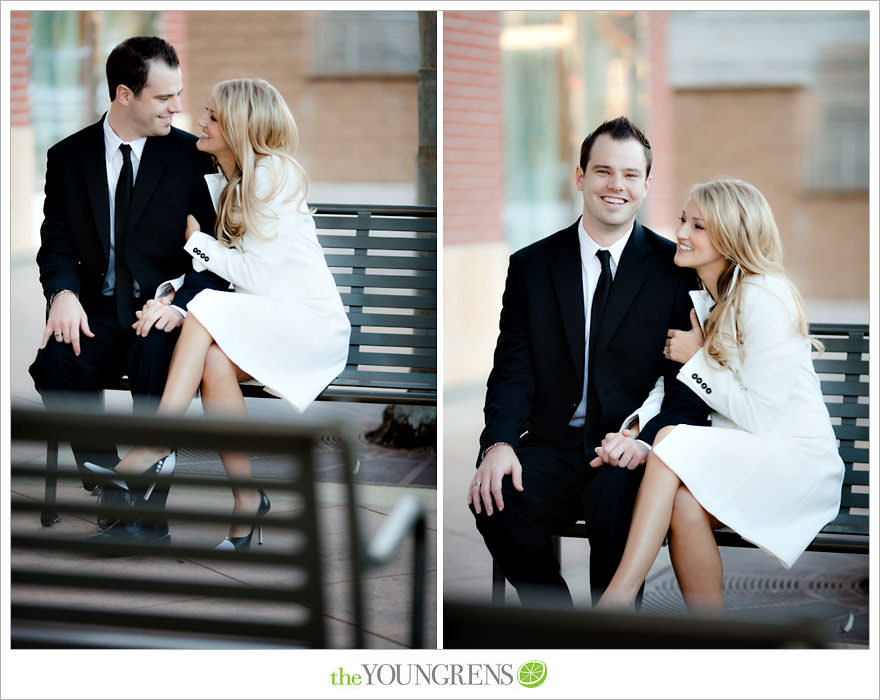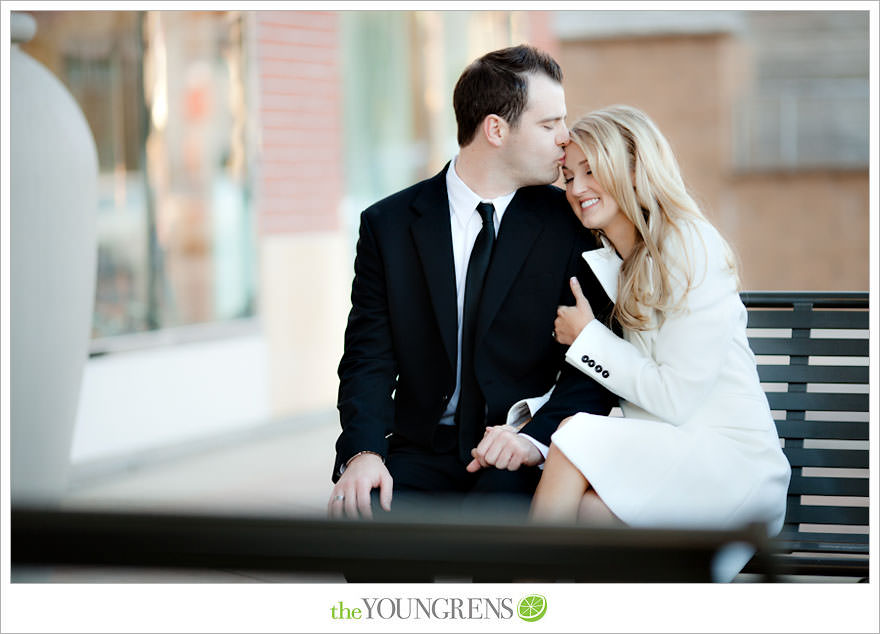 How fab are those heels??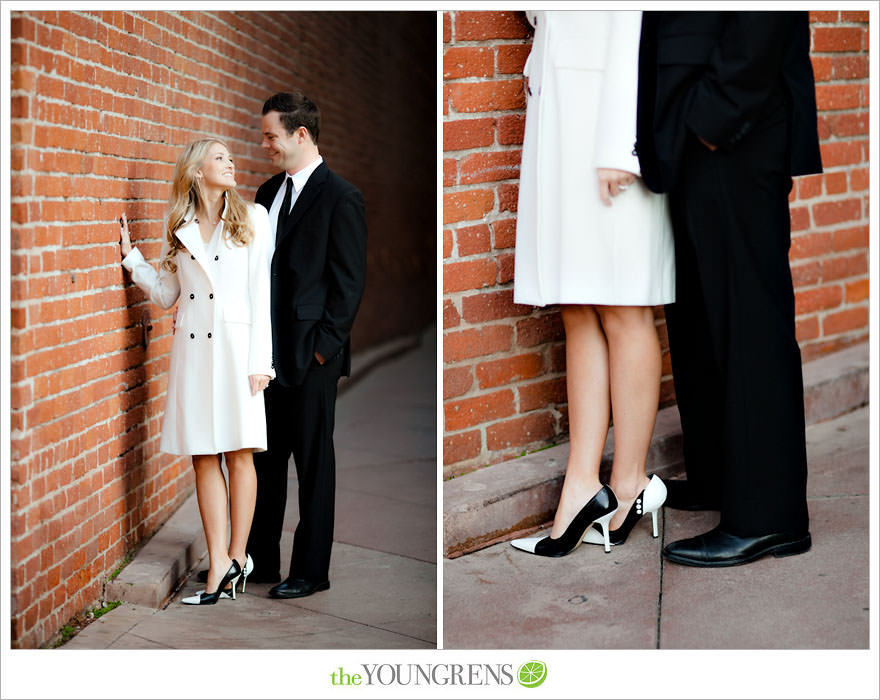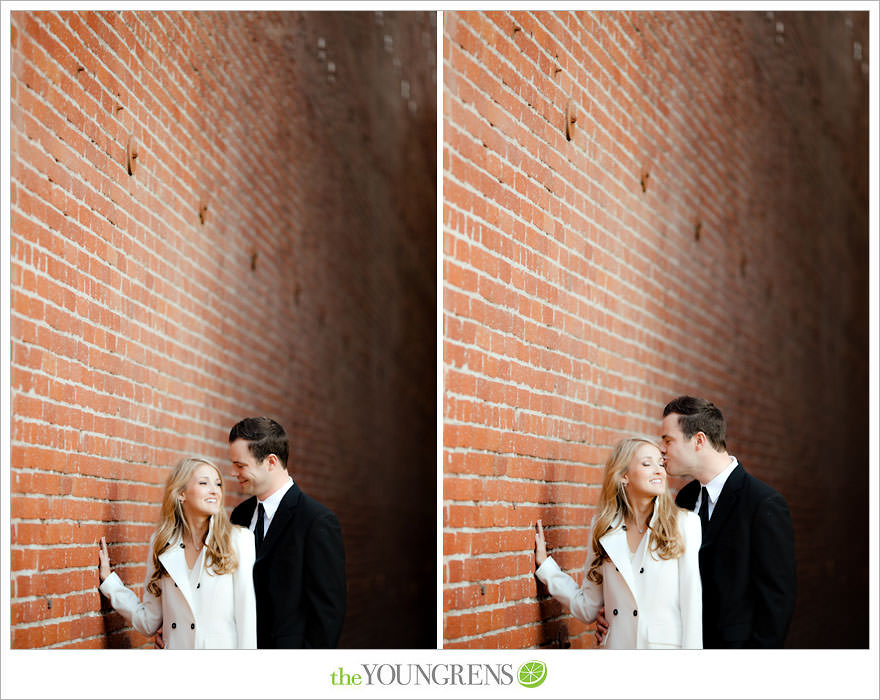 These two are cute and fabulous the whole way through – and tomorrow is going to be off the charts! I can't wait to share more from this crazy adorable engagement session in Huntington Beach! See you then!
Hugs,
Erin