It was the best and worst first date they could have ever imagined.
Instead of sending flirtatious glances over a romantic dinner at a swanky restaurant, Jared and Kathryn ended up spending their first date at the local dumpy pizzeria. So it was over a plate of garlic-infested pizza instead of champagne and calamari that they talked about their faraway hometowns and the things that brought them to Wake Forest University. Their smiles were lit by flickering flourescent bulbs instead of warm candlight as they laughed about how they met a few nights before at a campus party. How Kathryn had become utterly smitten with the cute Texan boy who had just come back from studying abroad in London.
According to all of the dating rules, it was supposed to be the worst first date possible. But for Jared and Kathryn, over garlic pizza and paper napkins, it became the night they fell in love.
Kathryn is the most adorable Southern California girl that Orange County could ever produce, and Jared has the winning smile and gentleman soul of his Texan roots. So what do you get when you put a couple of sweethearts from two different worlds together? You get a fabulous engagement session with boots, a hat, and a gorgeous beach.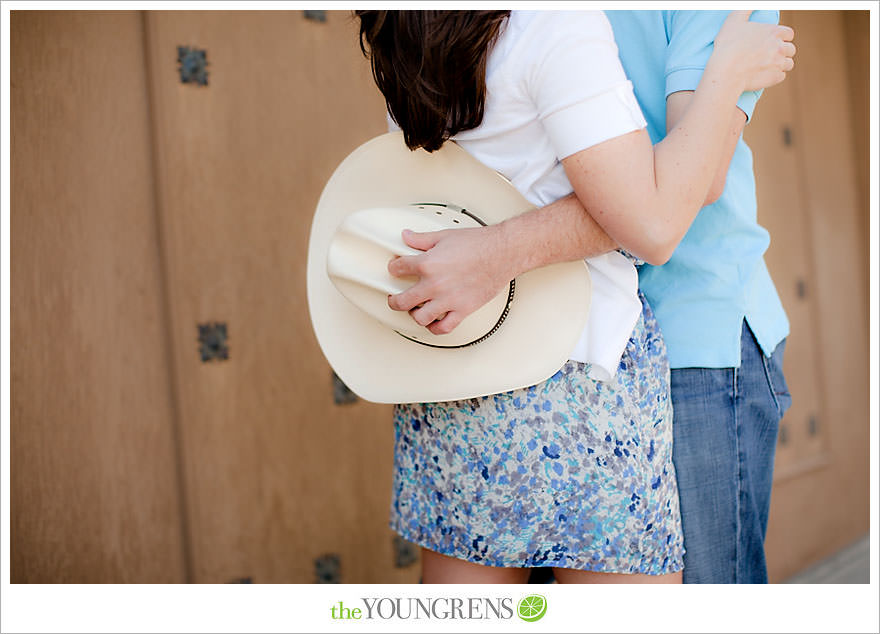 I LOVE that Jared and Kathryn got creative and brought along some boots and a cowboy hat to reflect their current hometown of Dallas, TX. These kinds of personal touches make our jobs so much fun!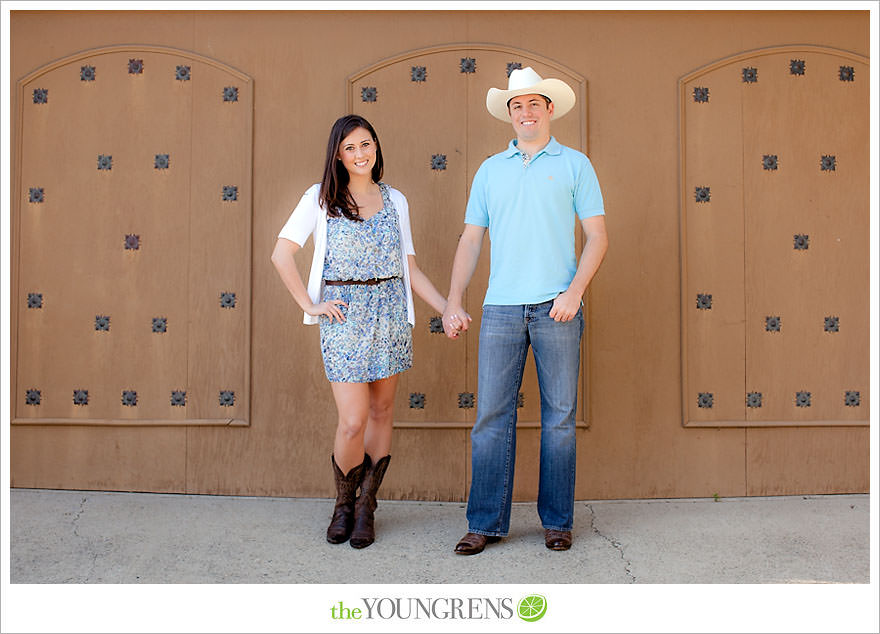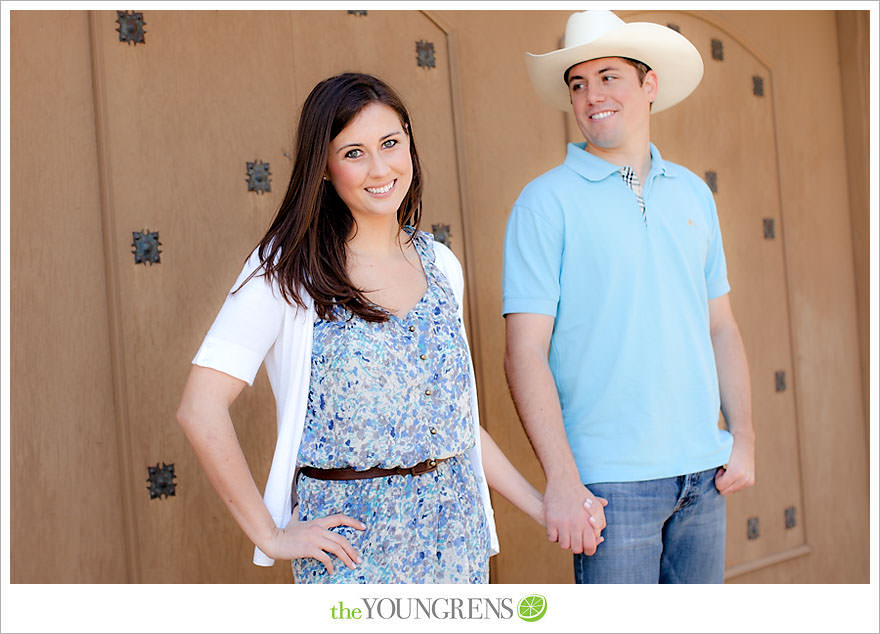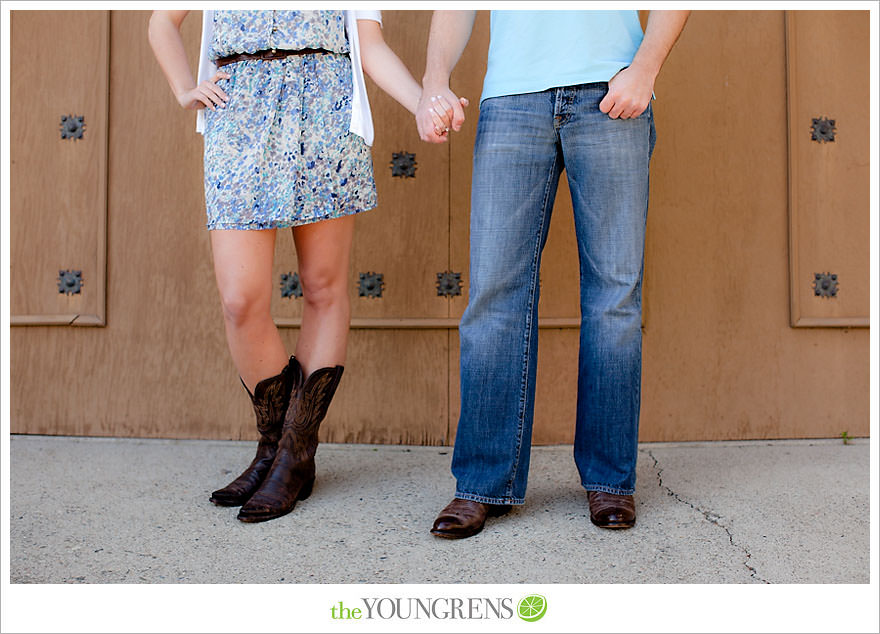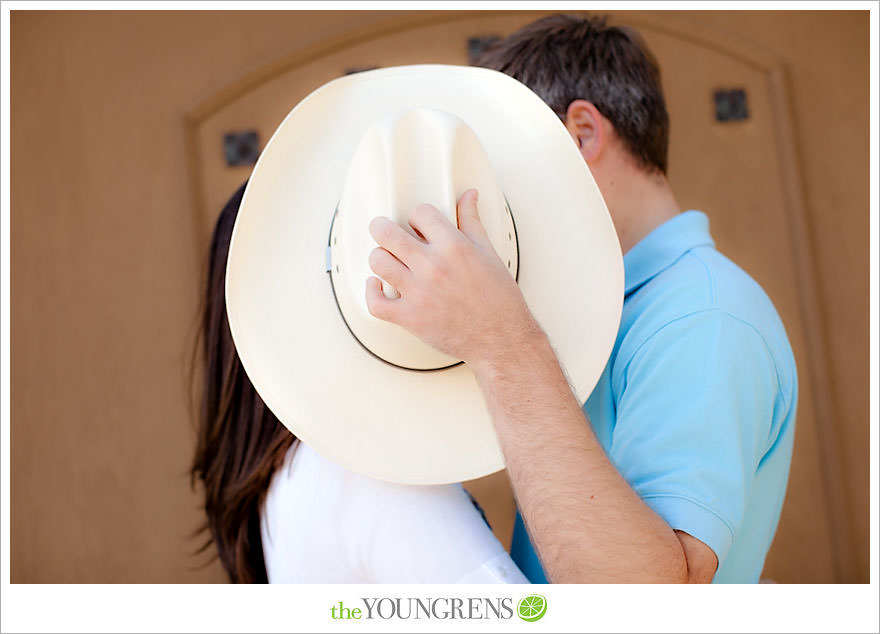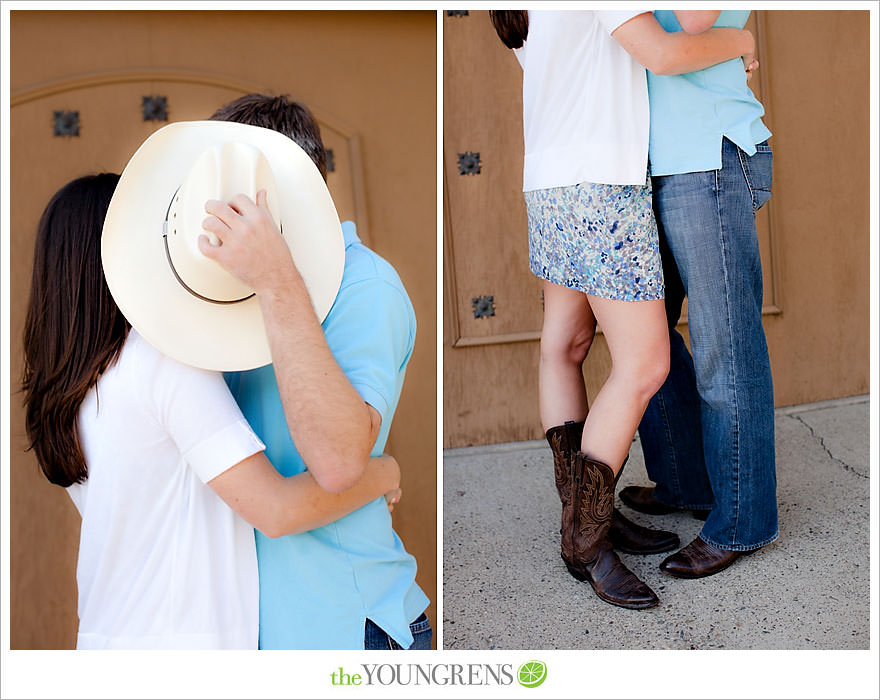 Kathryn is GOR-GEOUS!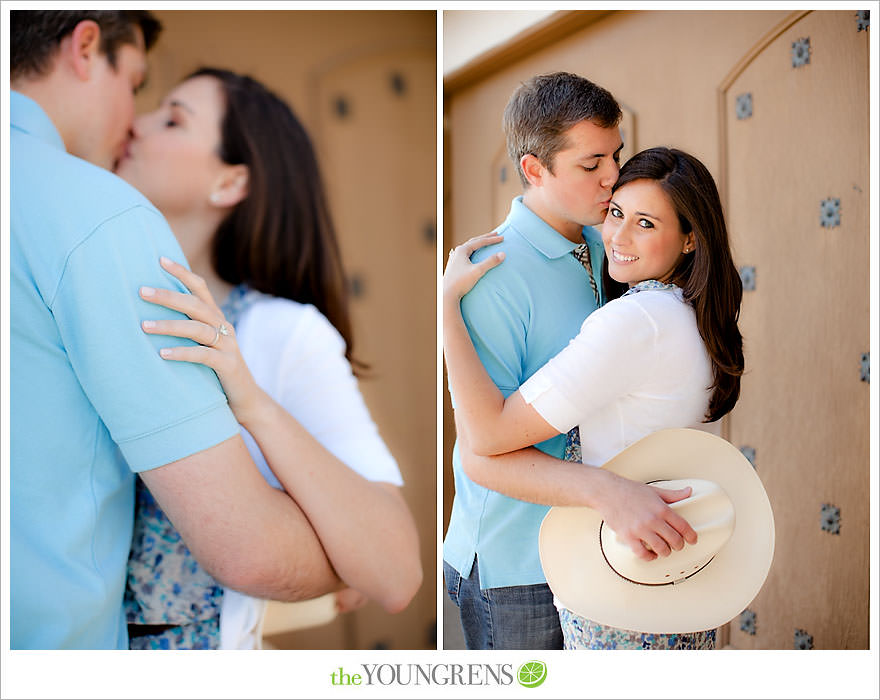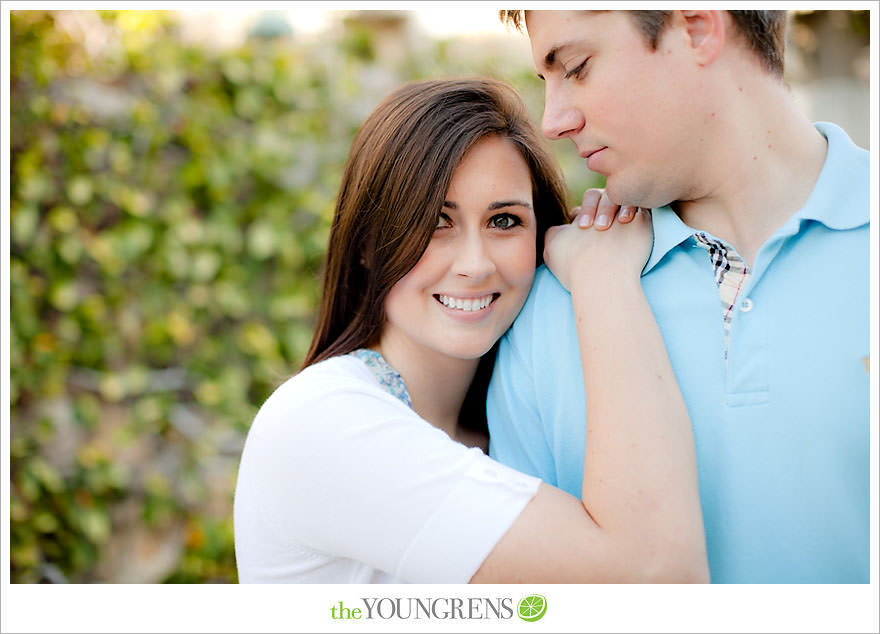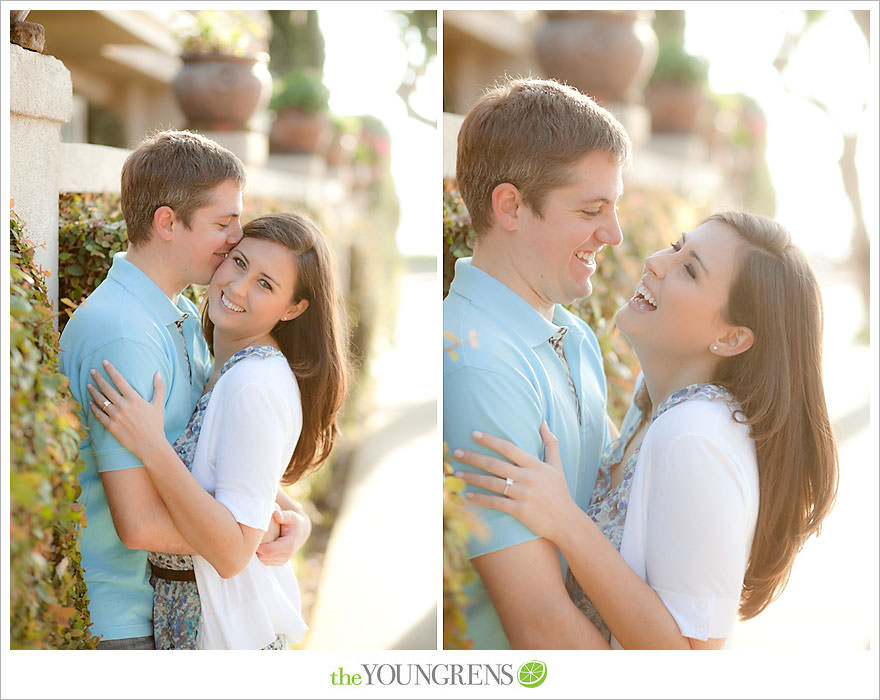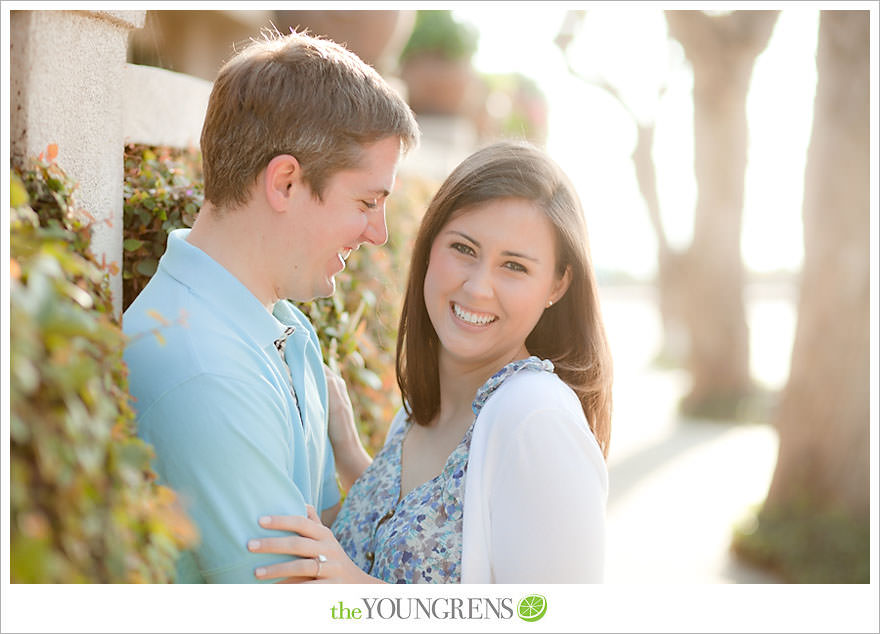 Talk about FIERCE! Those eyes and lashes are killah!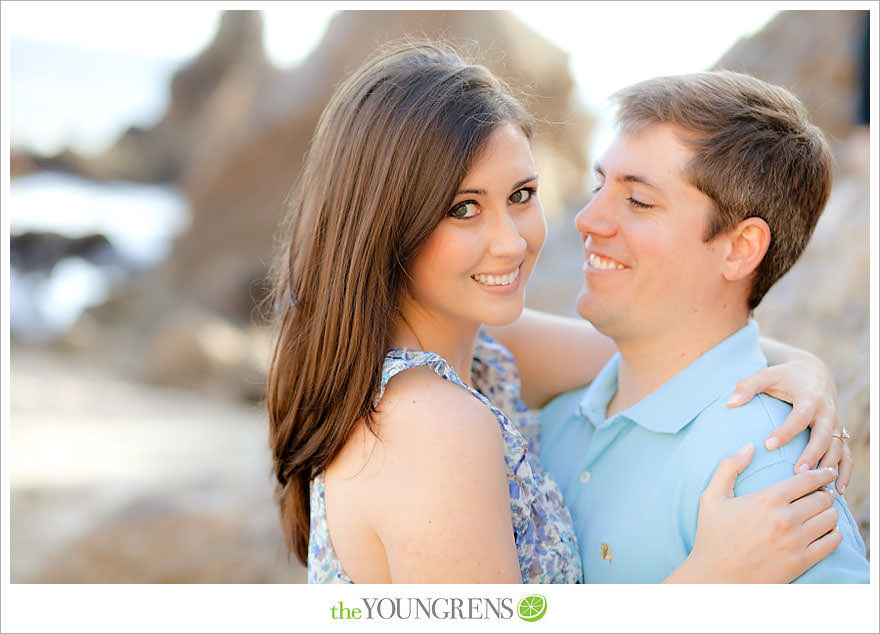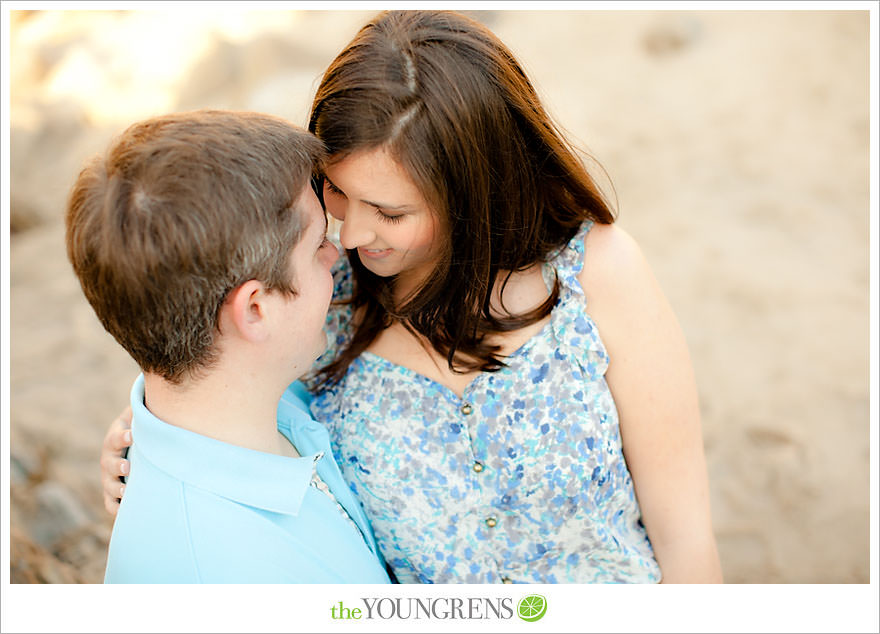 And Jared is one good-lookin' gentleman! This guy told us that he was super nervous for photos, but he was a HAM in front of the camera! Total natural if you ask me…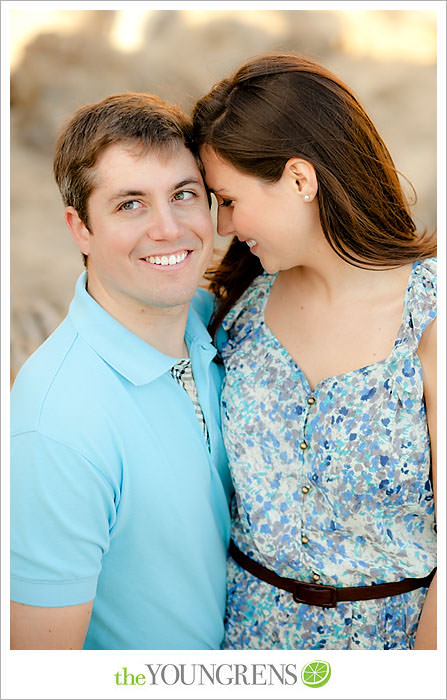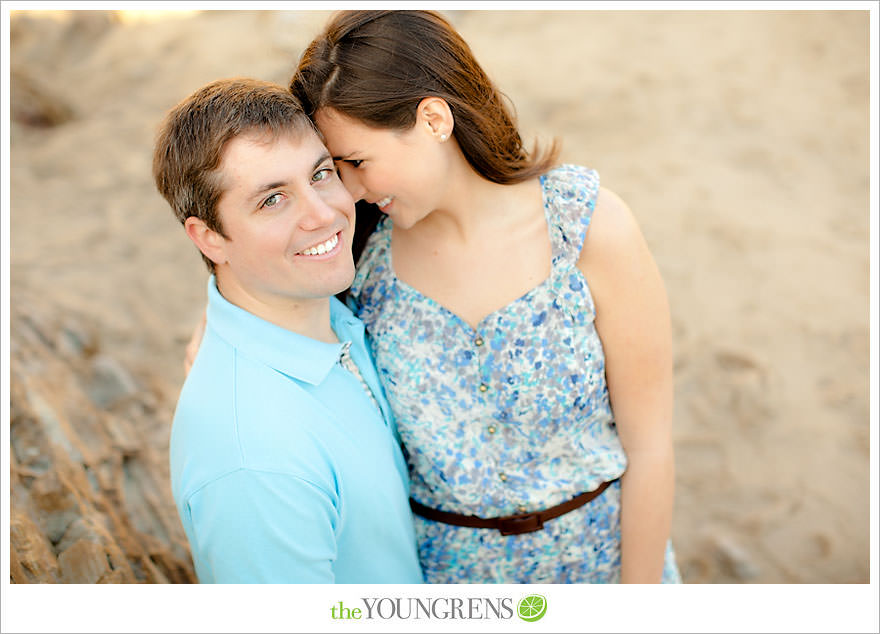 The theme for the session: Cowboys on the Beach. Love, love, love.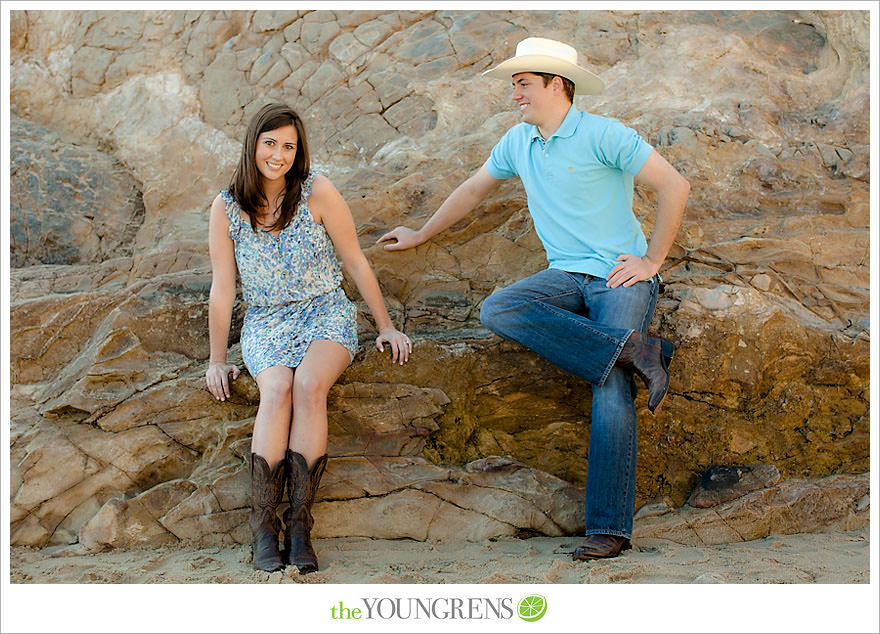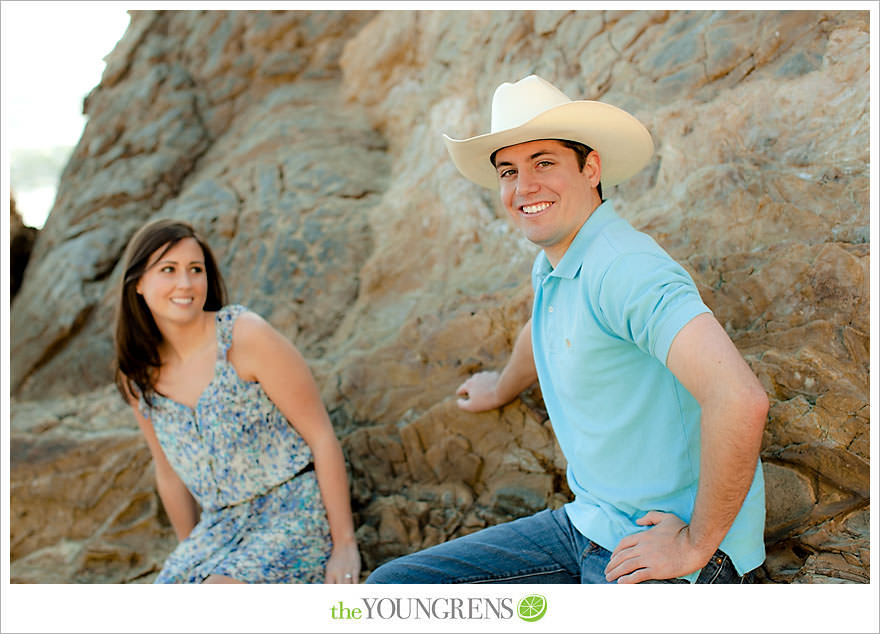 This is Jeff's view…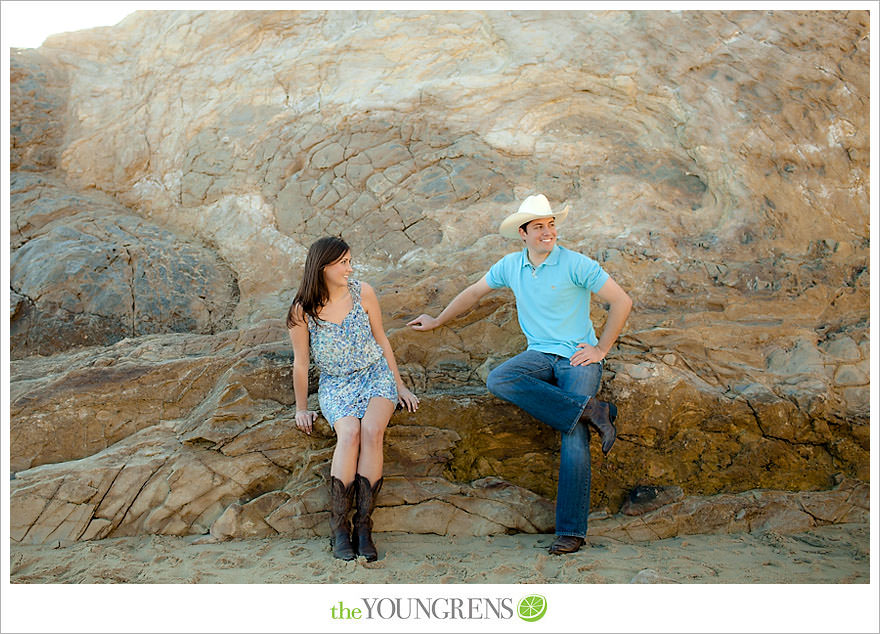 And this is my view. It also happens to be one of my favorites. Funny how that happens…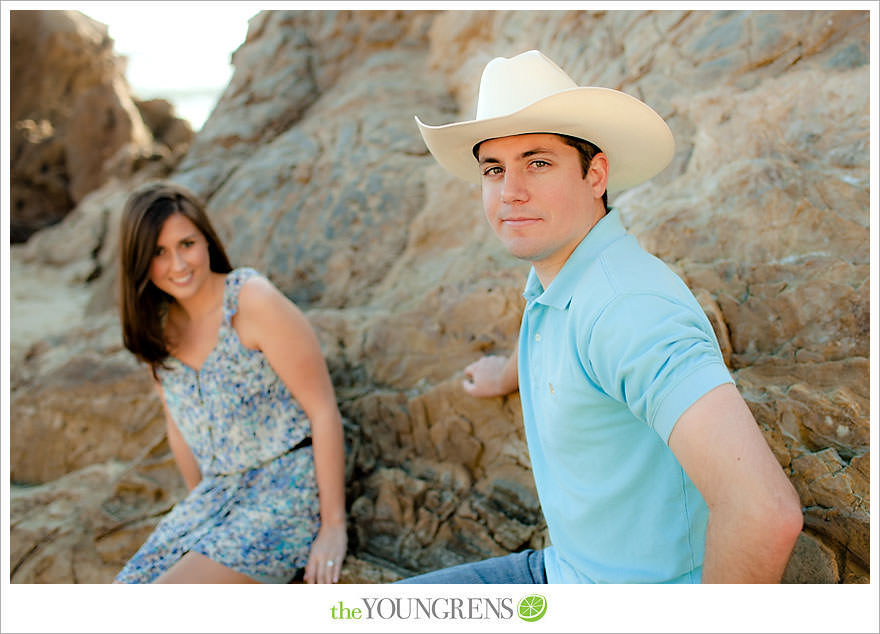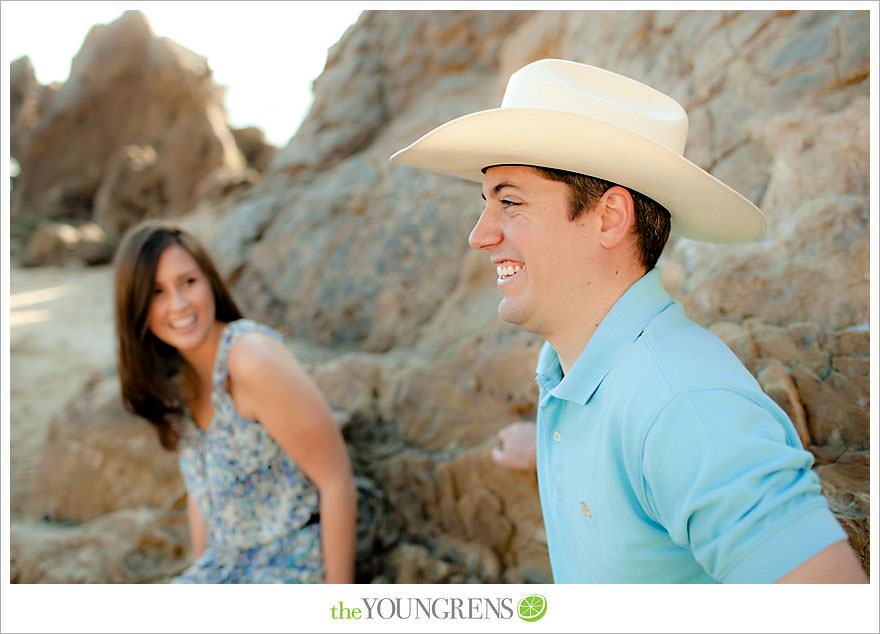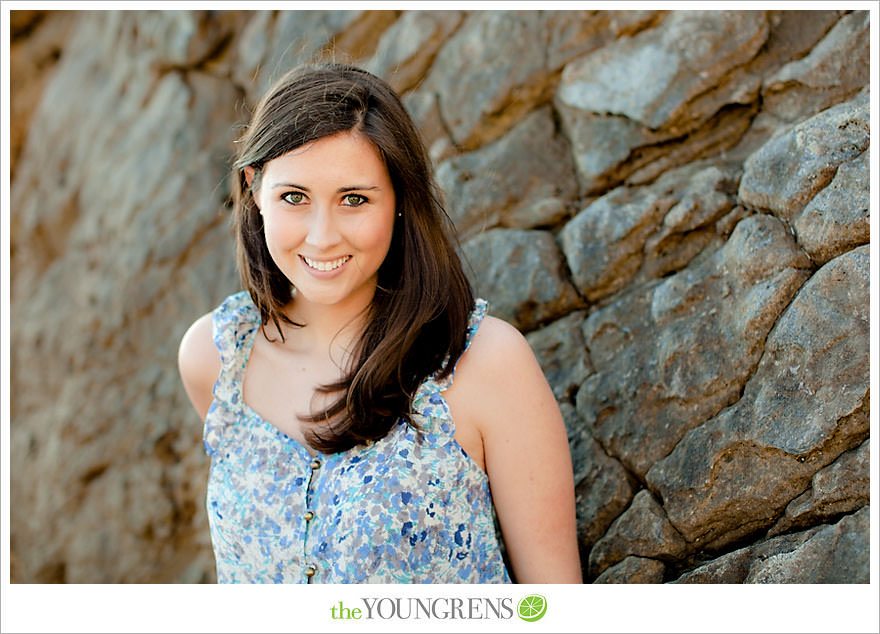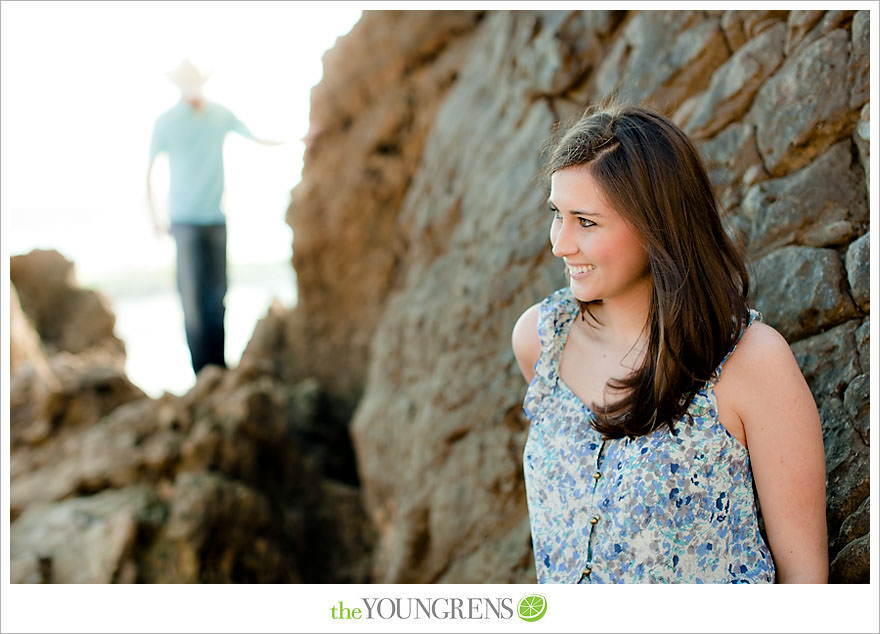 Their kids are going to be super-humanly gorgeous.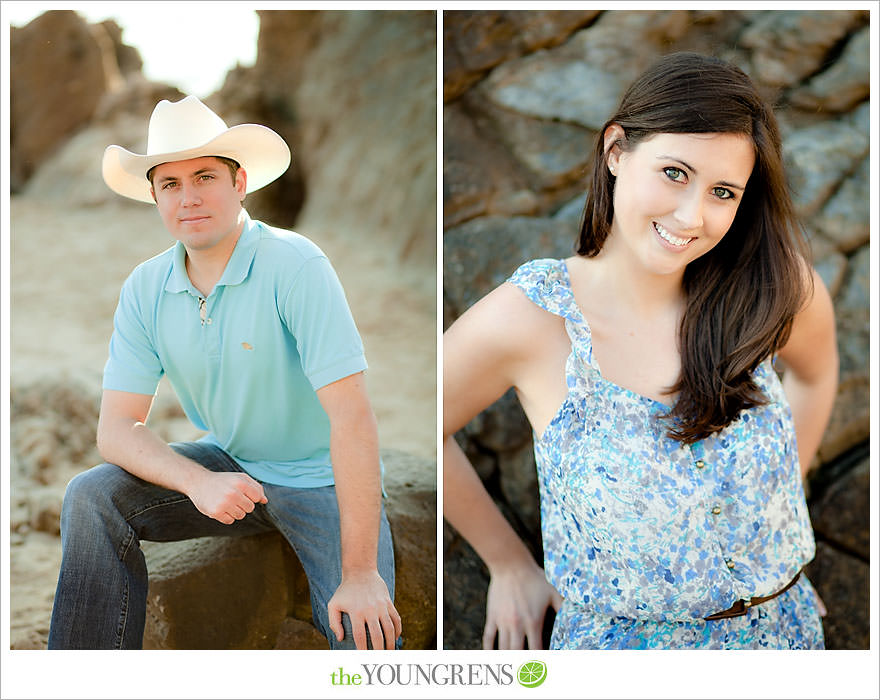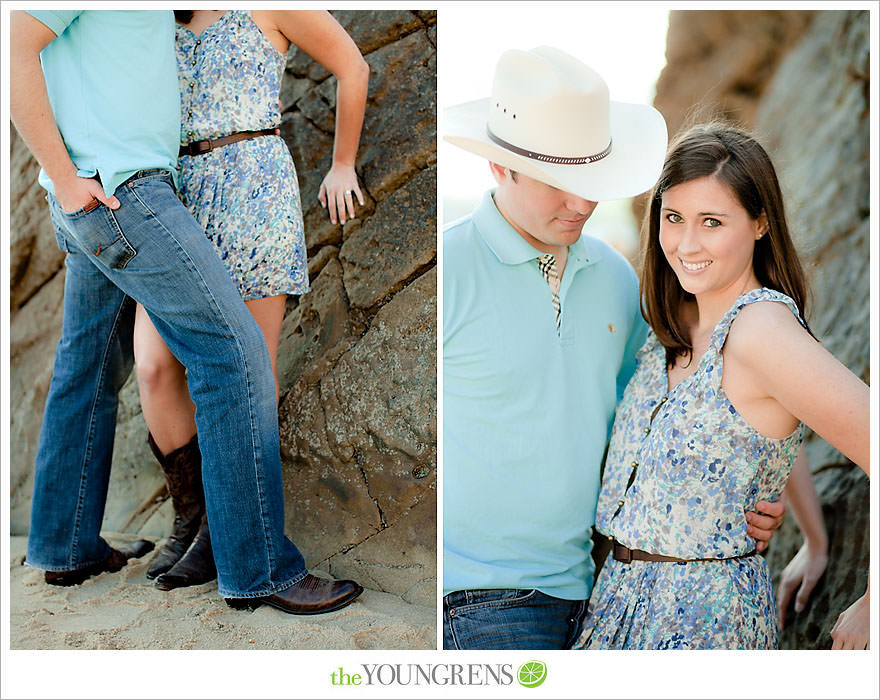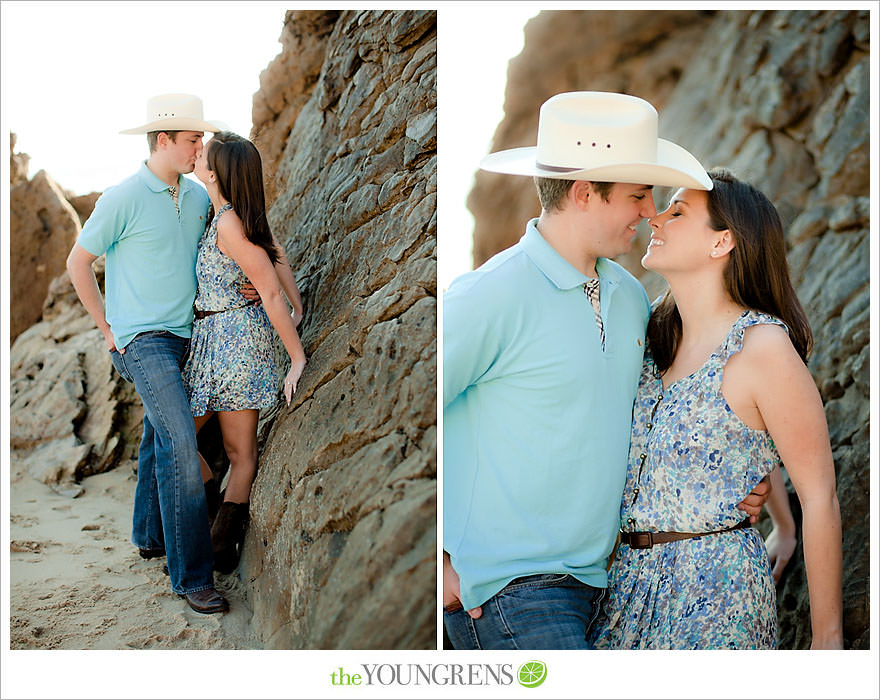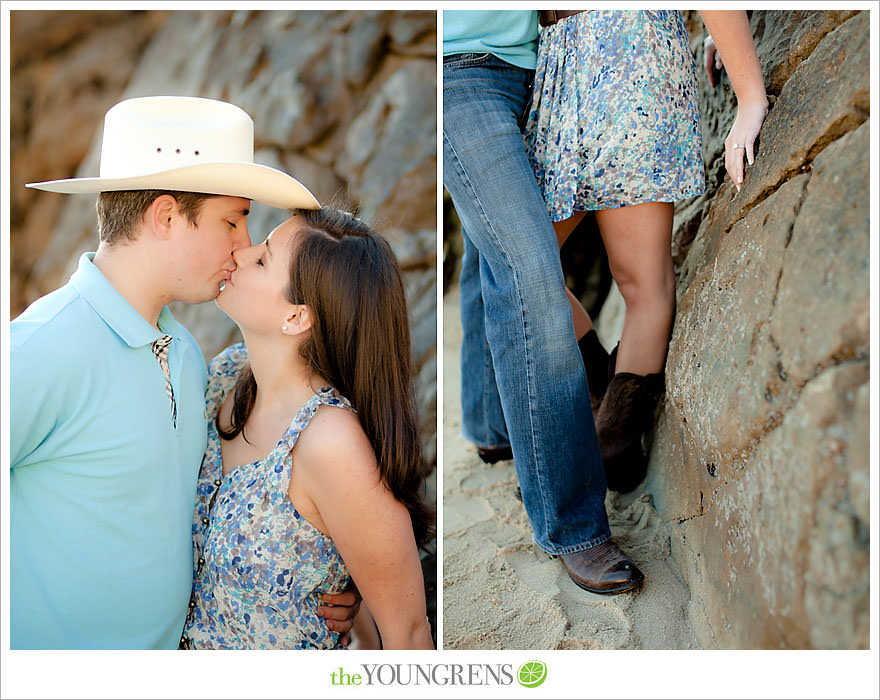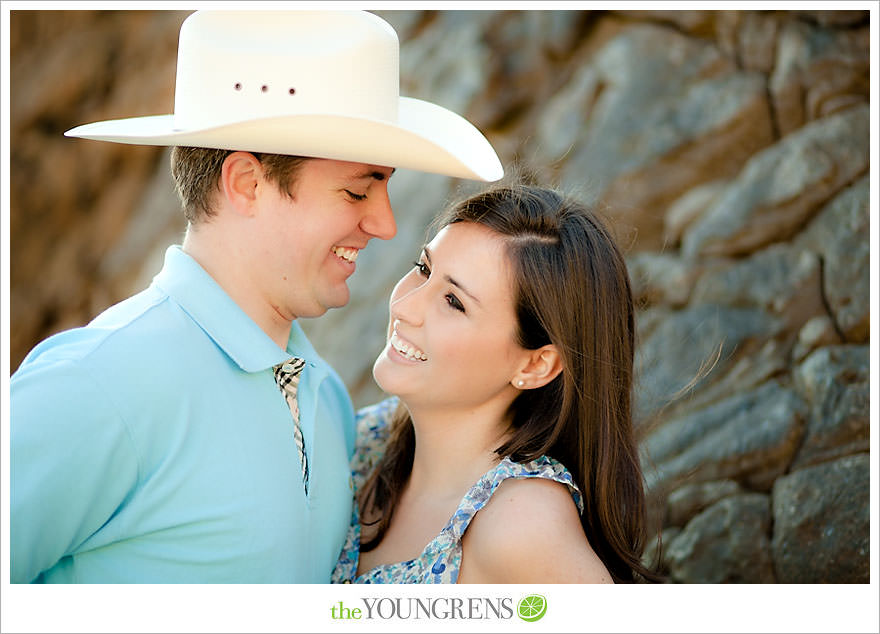 I caught them during the 'in-between' – when we were about to switch things up and Jeff said something funny. Probably something inappropriate.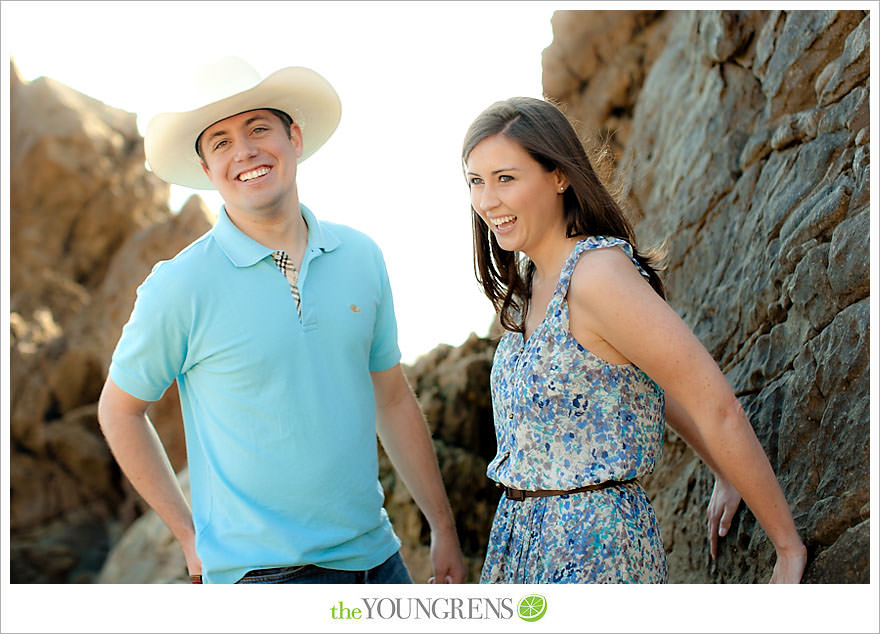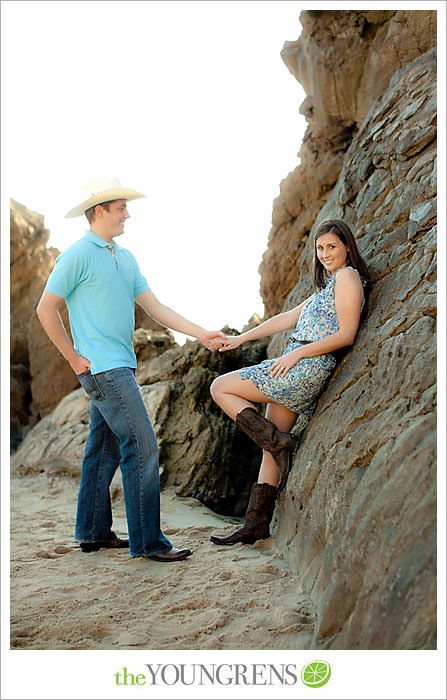 A favorite.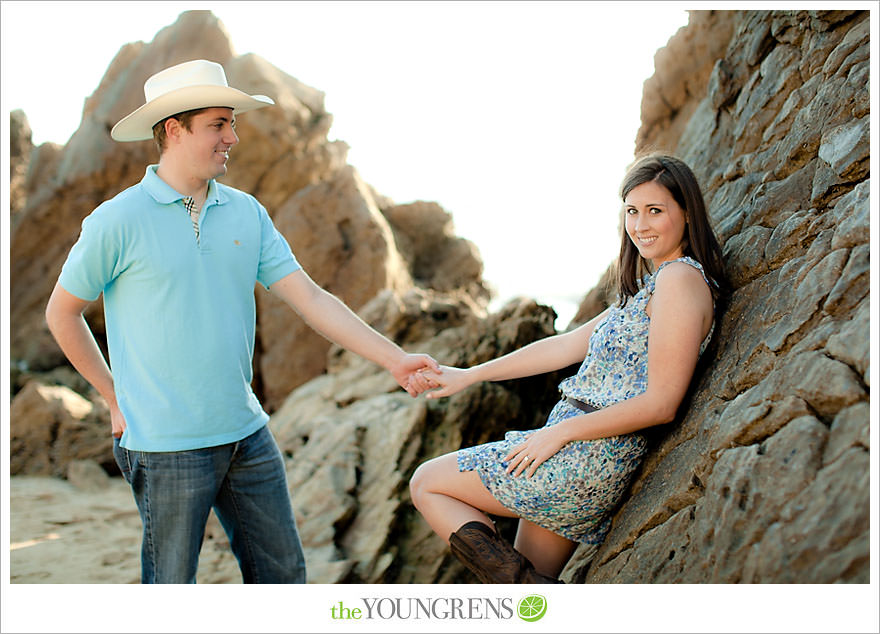 BOOTS!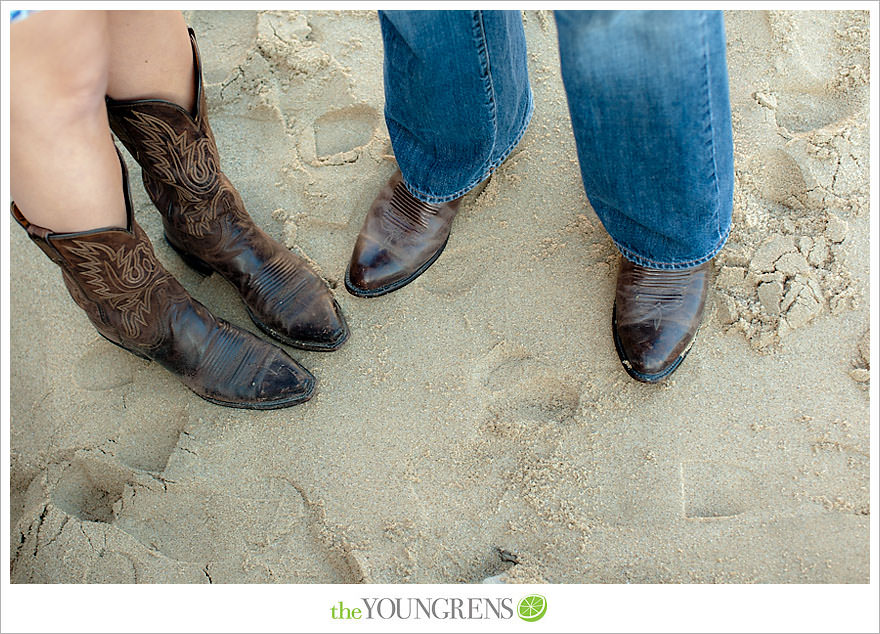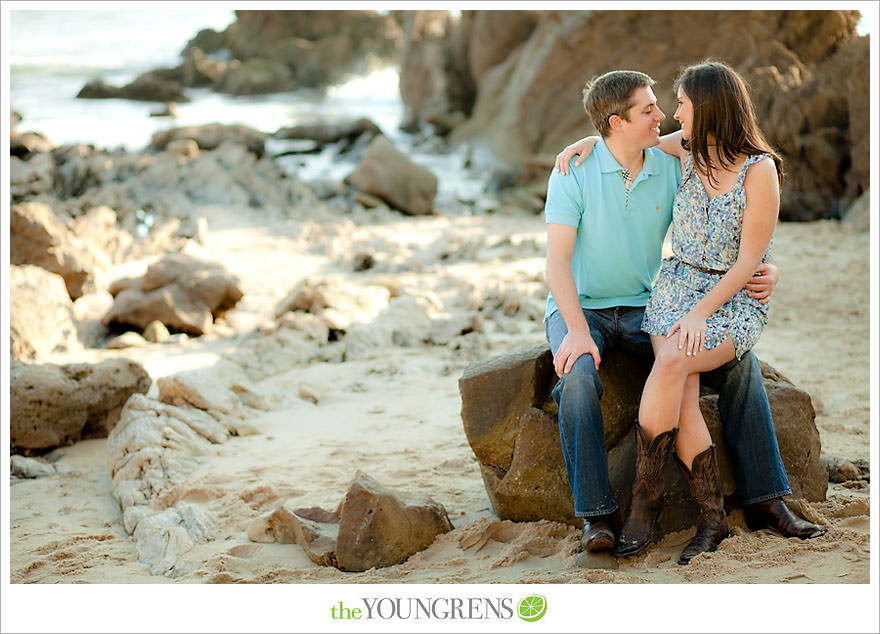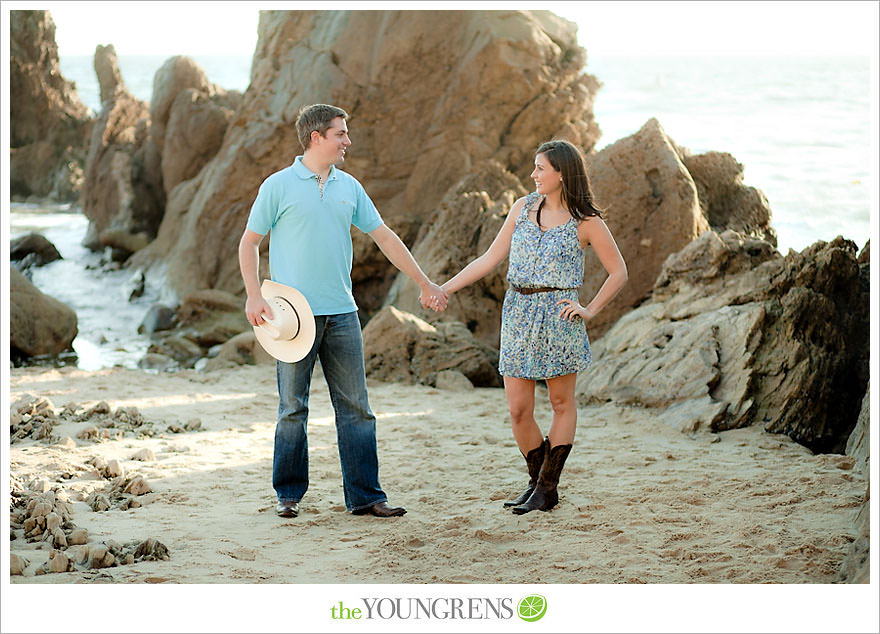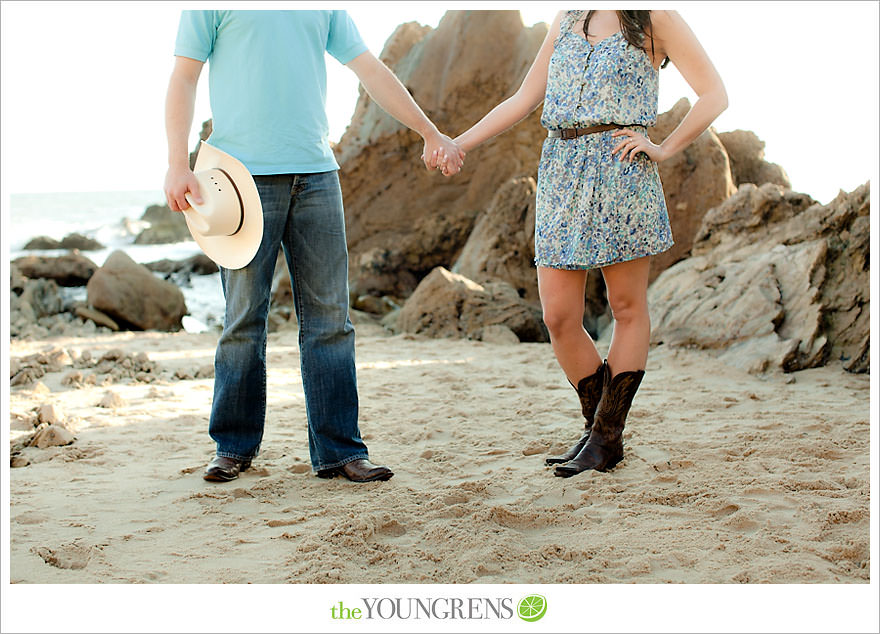 We've got the second half of Jared and Kathryn's beach engagement session at Little Corona Del Mar coming to the bloggy-blog tomorrow. If you thought today's feature was good, just wait for tomorrow…
Hugs,
Erin