It's walks around the block or flights around the world. It's trying that new Korean restaurant or enjoying the same old tacos at home that you love. It's picking up Thai food from a stall in Bangkok, or grabbing a burger from around the corner. It's driving along washed out dirt roads for an eternity just to watch the starry night in the middle of the Australian outback. And it's about doing it together. Life is not just about falling madly in love, it's about falling madly in love with your best friend. The person that totally gets you. That understands your awkward sense of humor. That knows exactly what kind of greasy food you feel like eating at 3am – and goes out to get it for you. That can tell when you're feeling scared when no one else knows. It's the person that after a full two weeks of driving around New Zealand in a tiny camper van still wants to hang out with you some more. And even when you're tired, or angry, or grumpy, or nervous, they still love you no matter what.
Yes, they're names are Jeff and Erin – I SWEAR I'm not kidding – and the similarities between us and these two don't stop there. These guys are living the dream. They love to travel, they love to eat, and they love to experience all that life has to offer them whether it's in their backyard in Sydney or across the ocean in Asia. But most importantly, they love to live life together. When people say that you should to marry your best friend, I couldn't agree more. And to witness the kind of love and friendship that these two have is truly remarkable.
Friends and Family: To be notified when the rest of the images are online, please sign the guestbook here.
Jeff and Erin are two Americans that after years of studying abroad and traveling the world, decided to settle down in Sydney, Australia, for a few years – you know, just for the heck of it (that's how stinkin' cool these guys are). Jeff and I are photographing their wedding in downtown Los Angeles later this fall, but first we got to join them in Sydney for our first Australian engagement session, and it was such a blast getting the grand tour of this gorgeous city with these two lovers of life and food. We had yummy Thai, fiery cocktails (literally), juicy dumplings, and the kind of Italian that makes your soul melt into heavenly goodness. But between eating ourselves senseless and laughing through travel stories, we took a few days for their session and I'm so excited to share it with everyone! We started in the old part of Sydney called The Rocks, and this quickly became our favorite part of the entire city. The only thing made this neighborhood better, was photographing such incredible people like Jeff and Erin in the middle of it!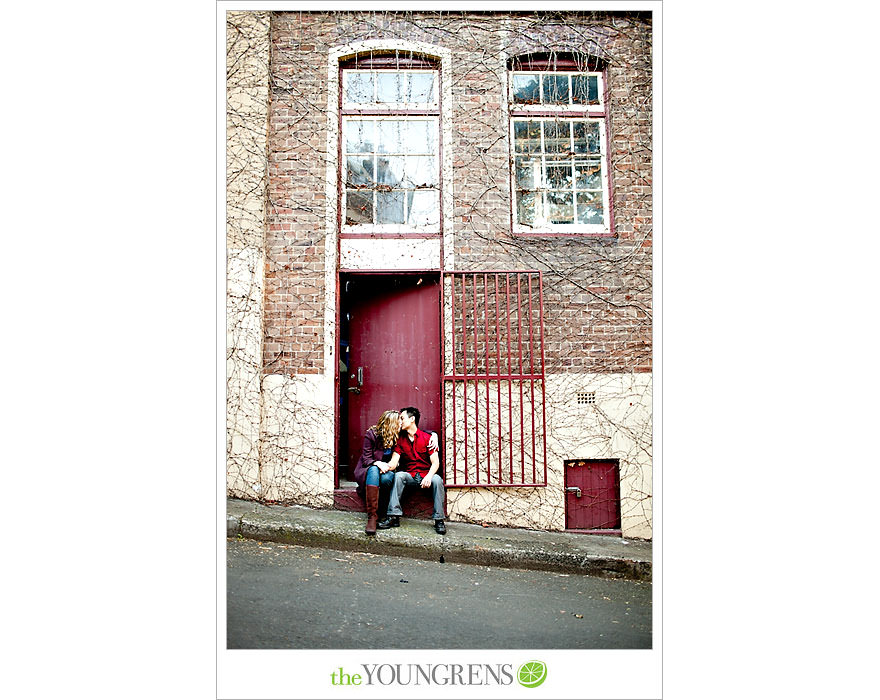 These guys are a big 'ol pile of cute, adorable, and fabulous all rolled up into one!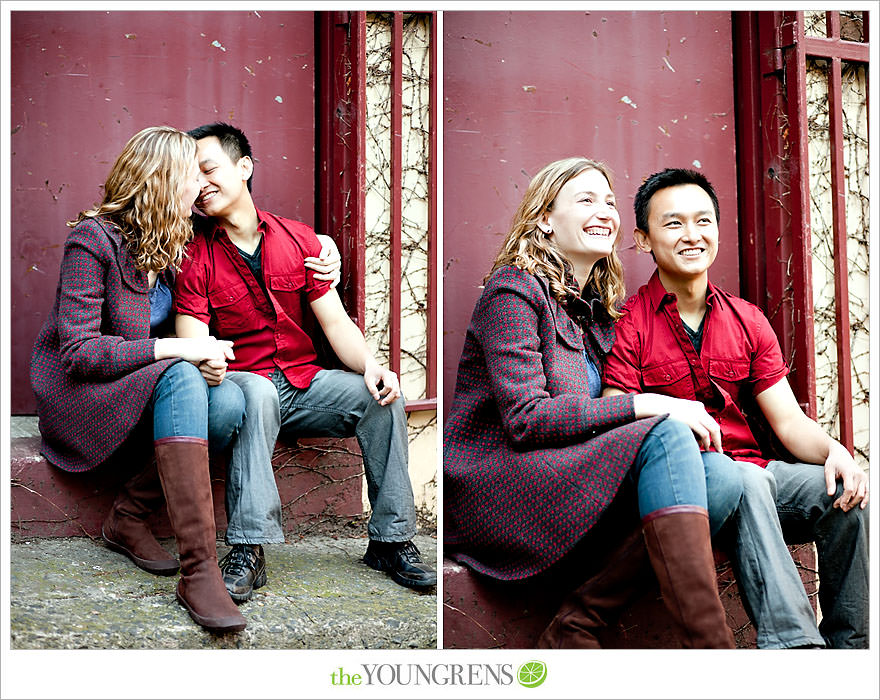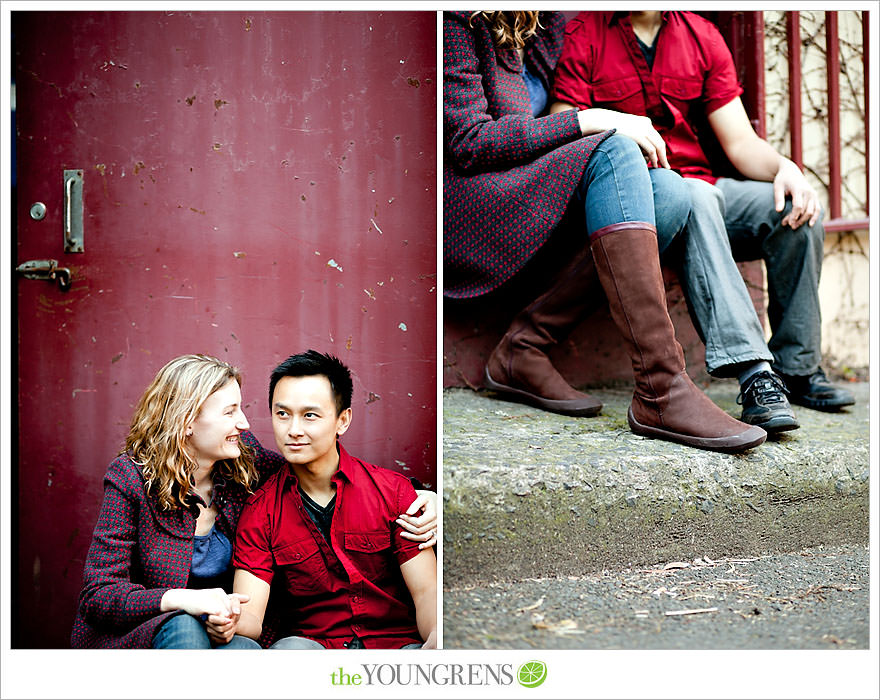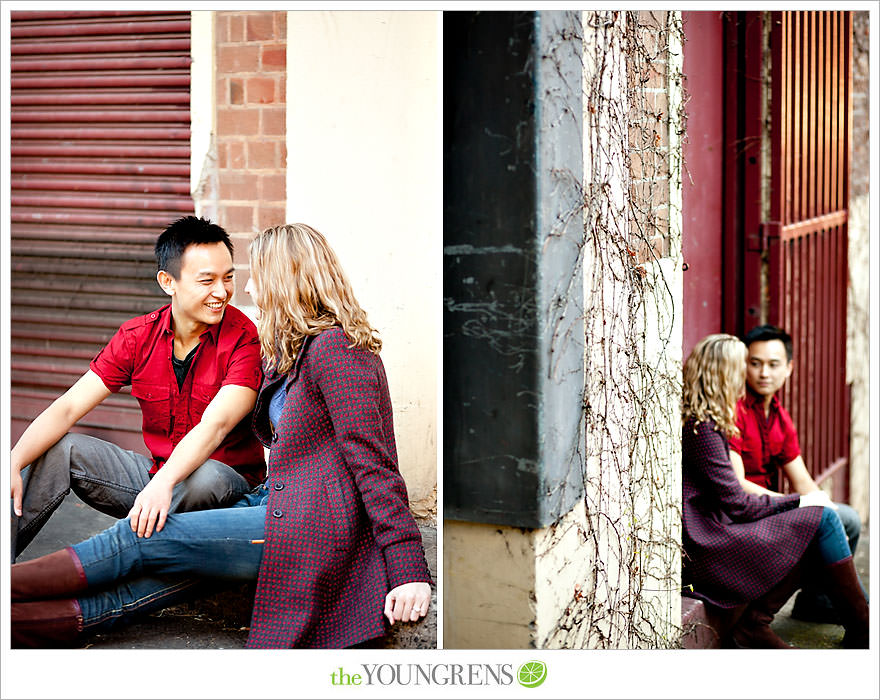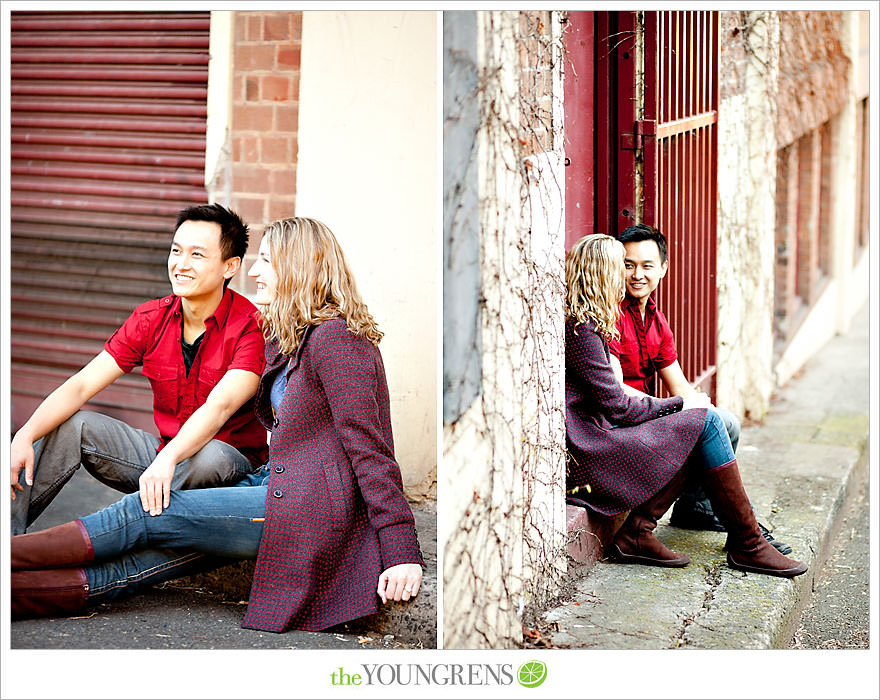 Love it!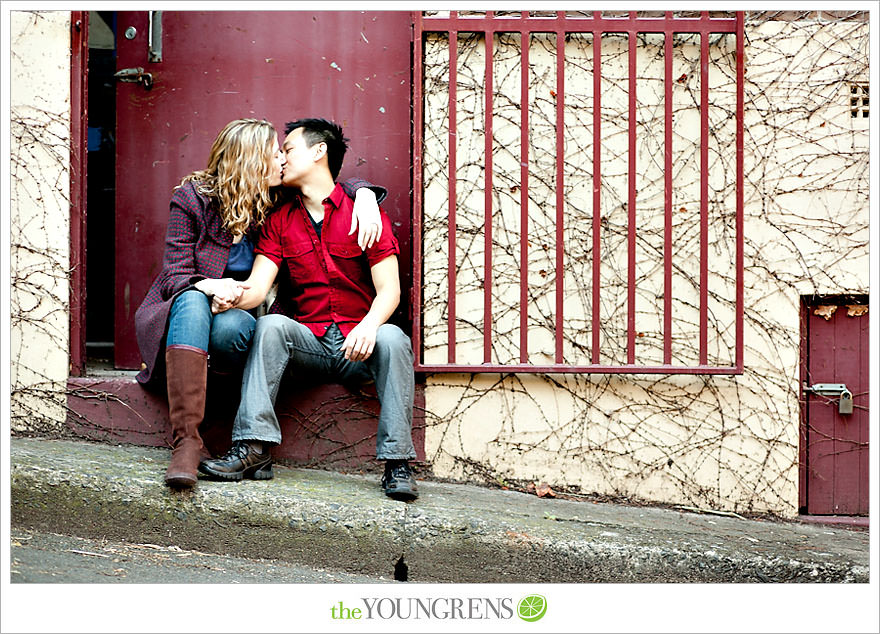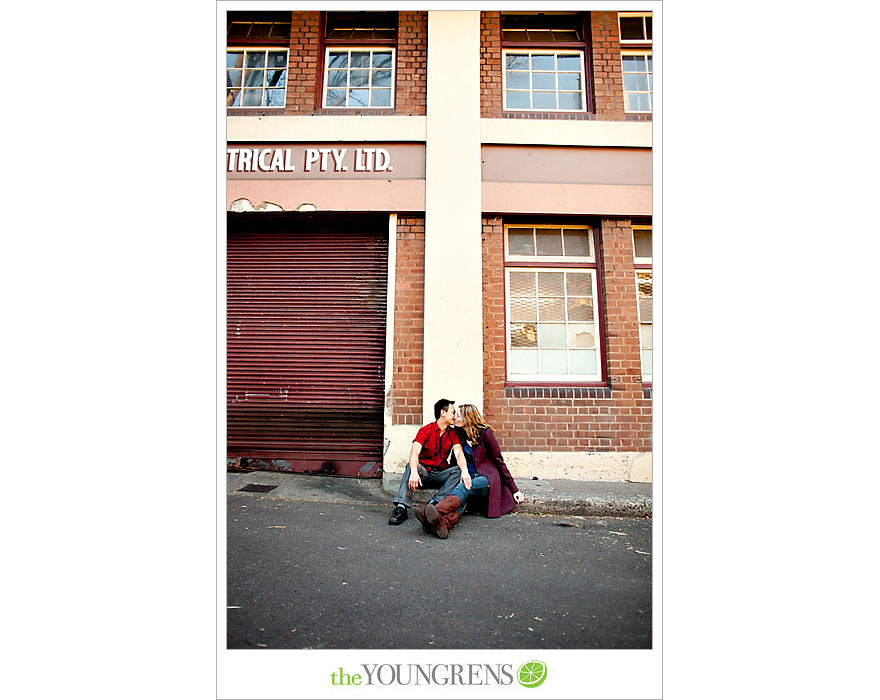 I love how these two just get each other. They made each other laugh constantly!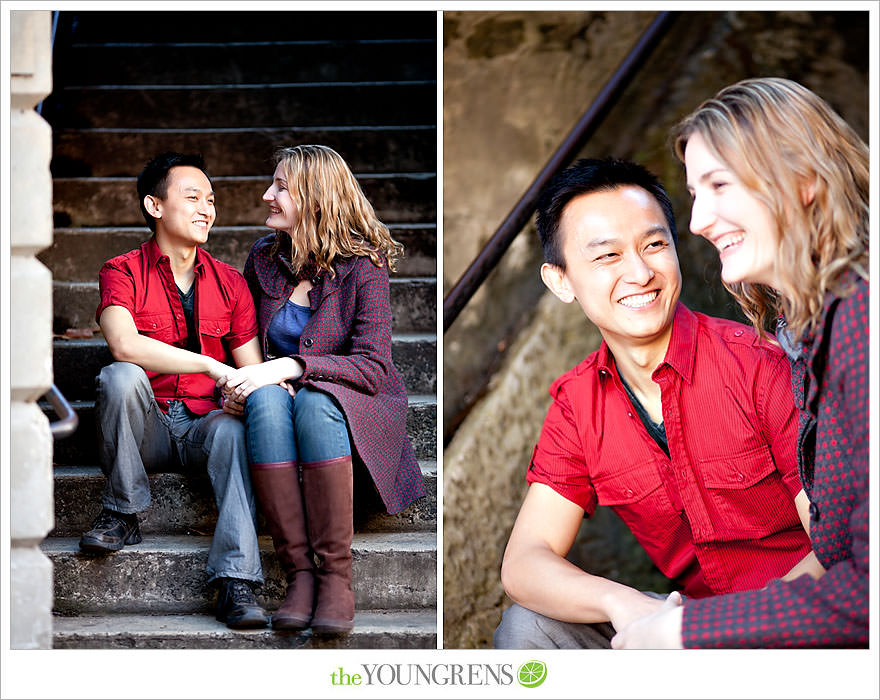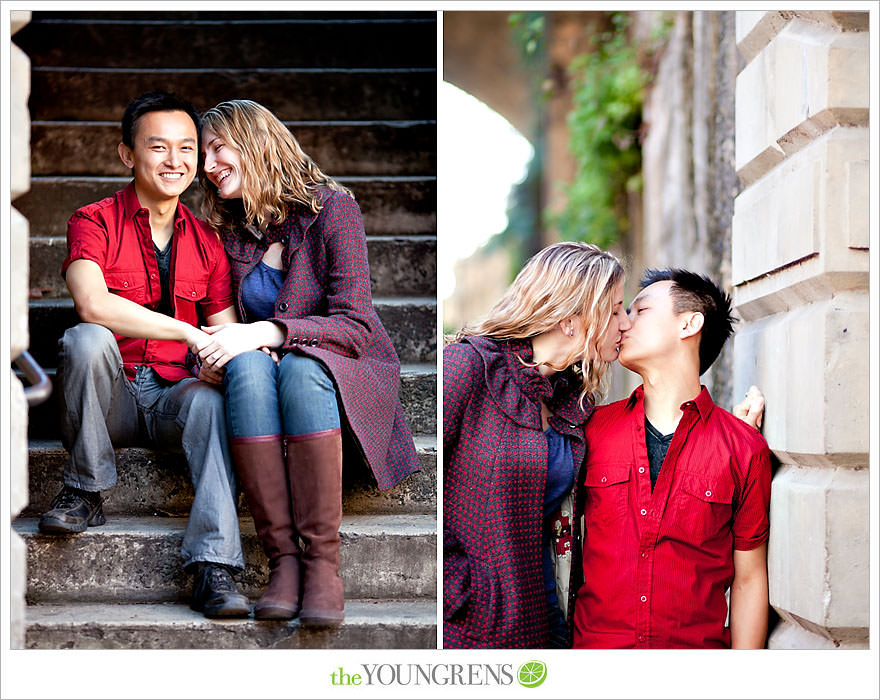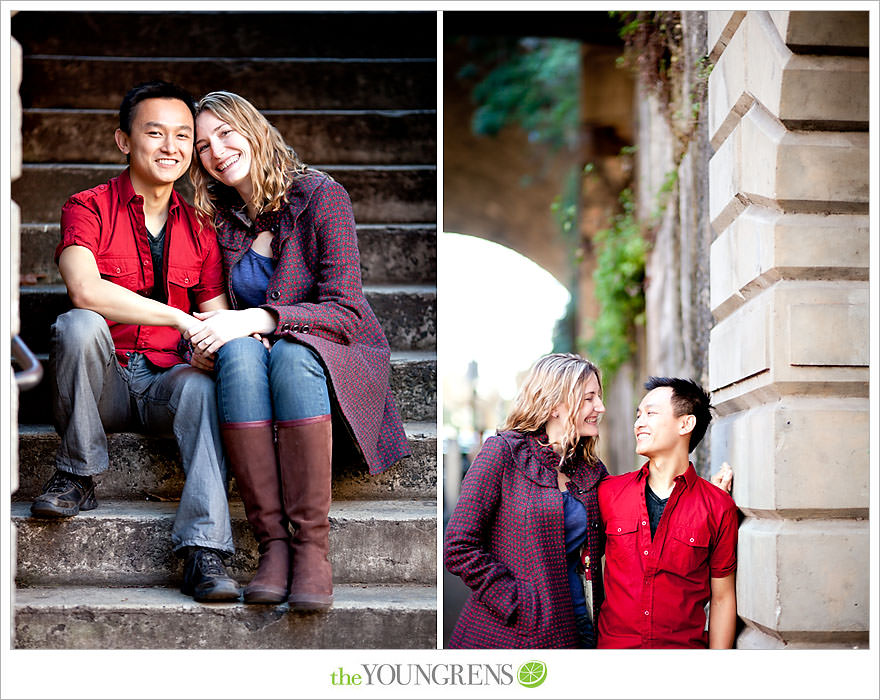 This is definitely one of my favorites.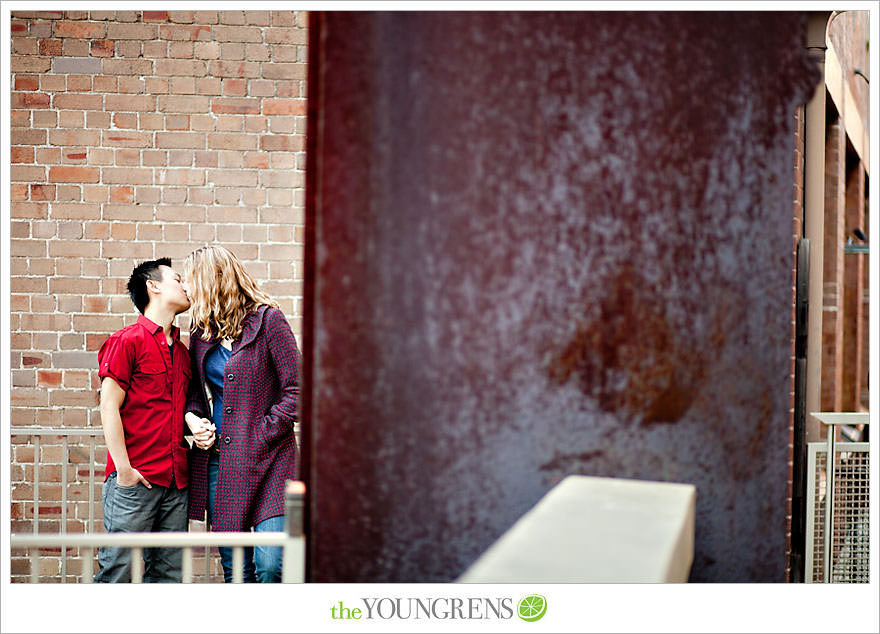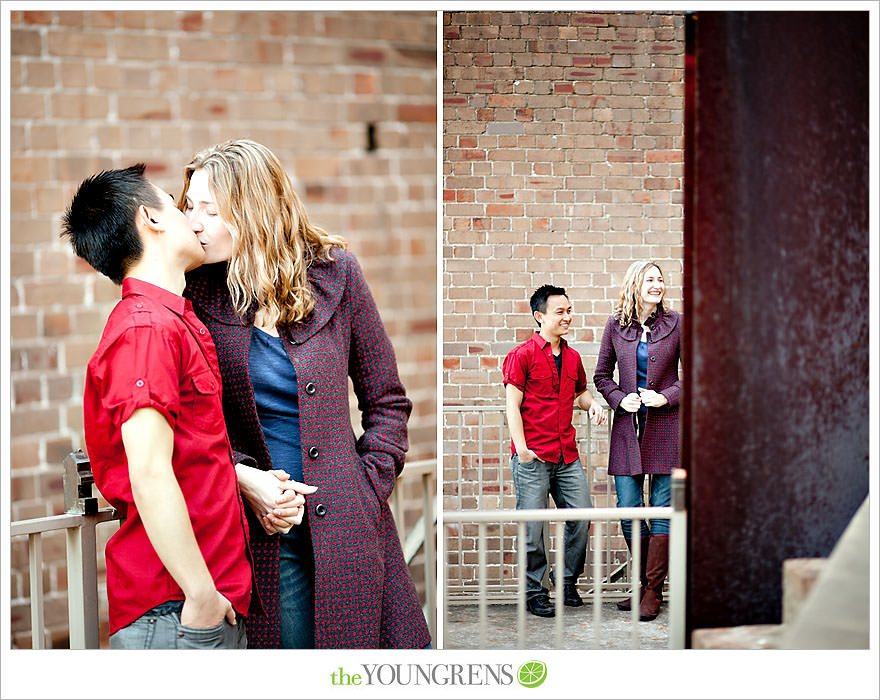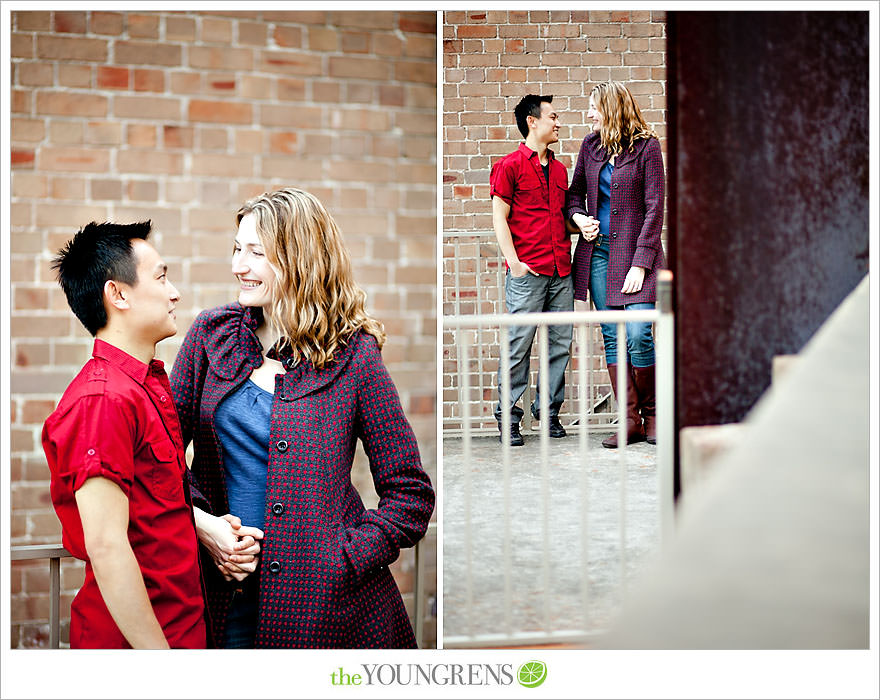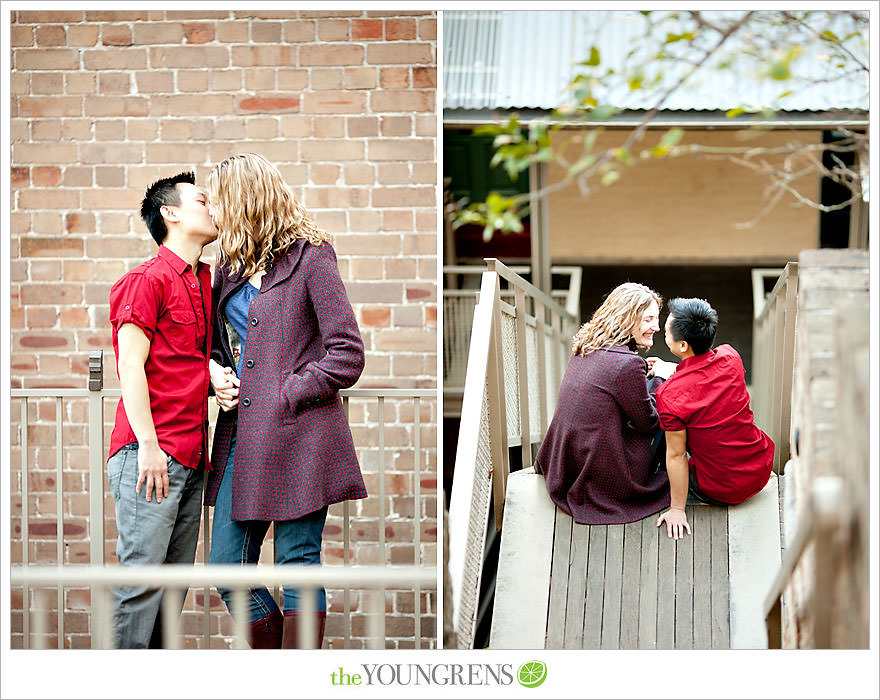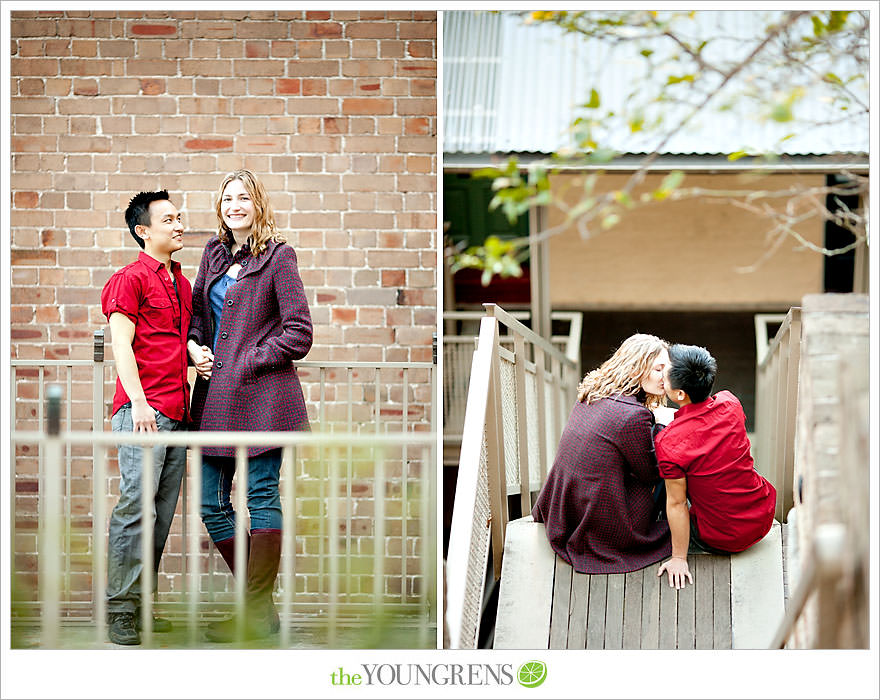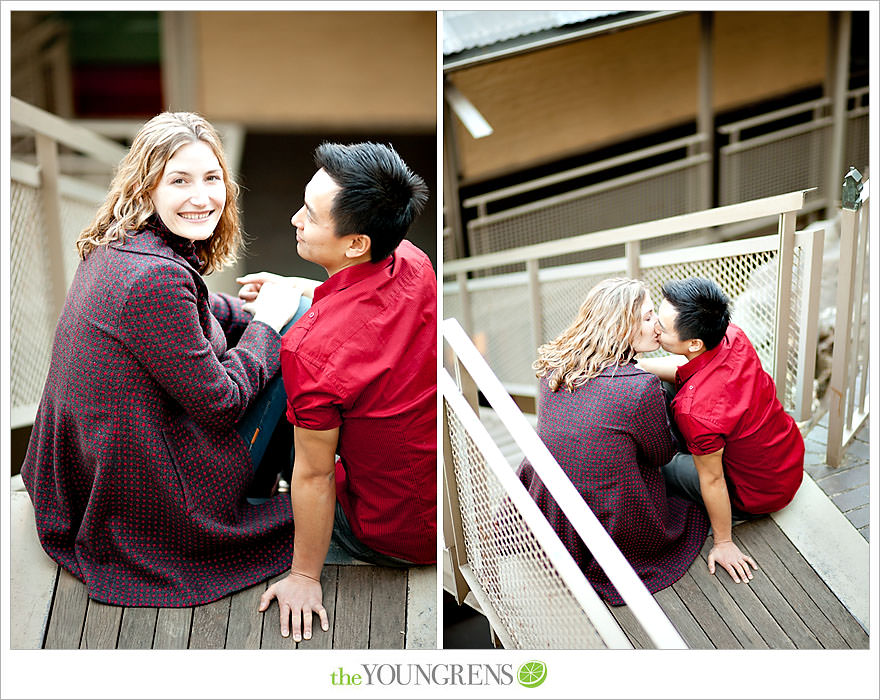 Actually, this one is in the running for my favorite too… I can't decide!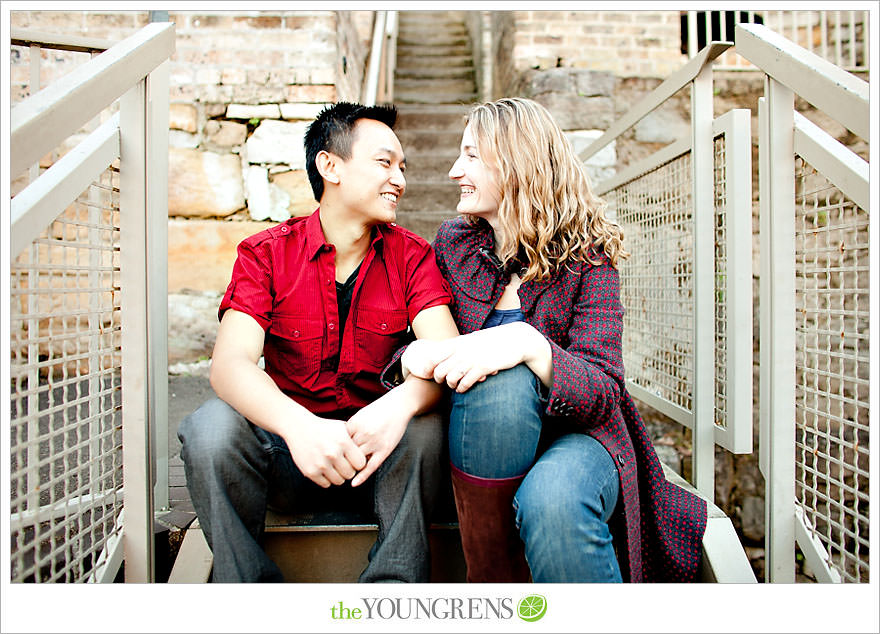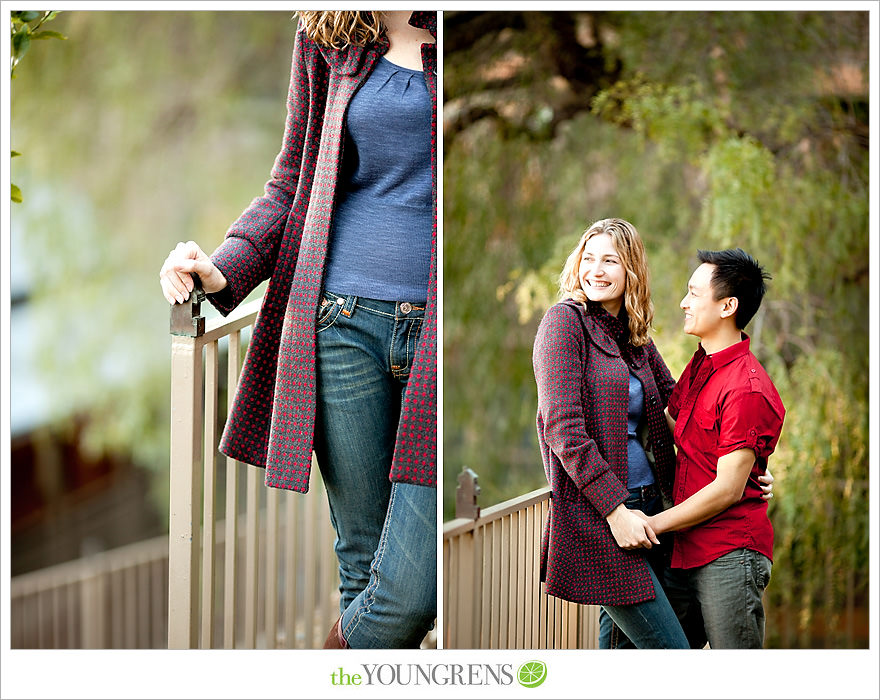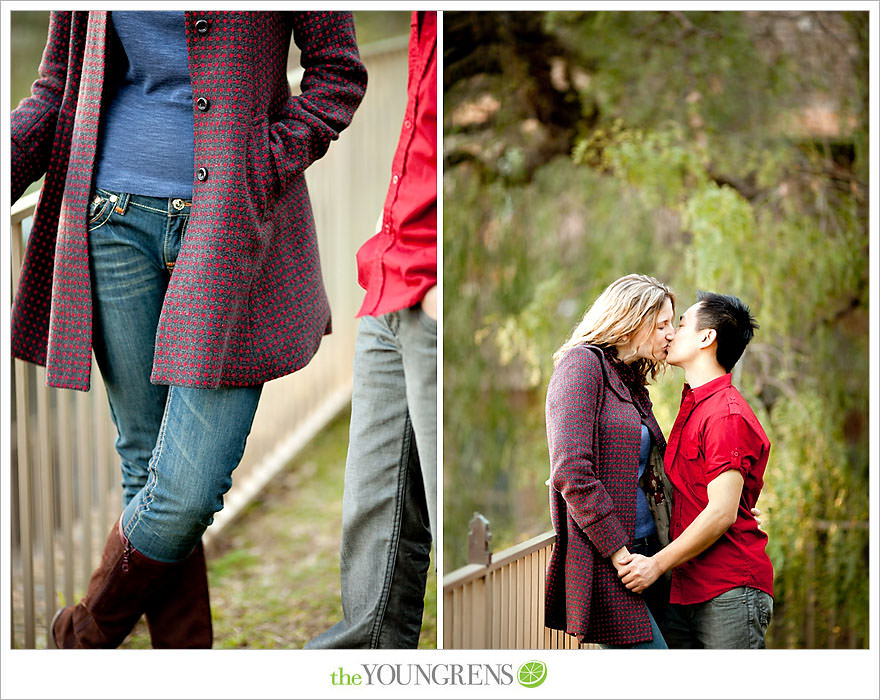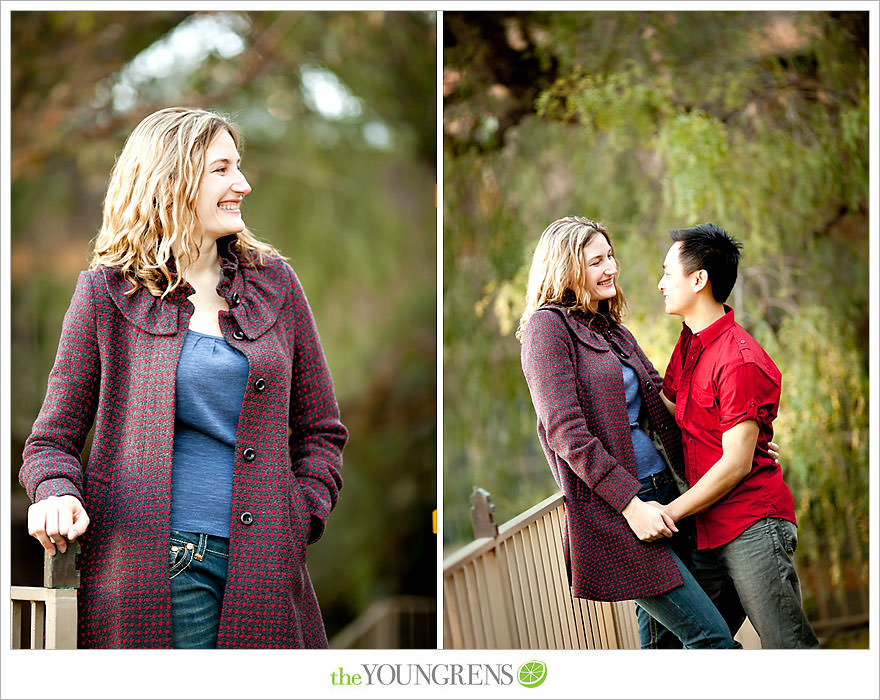 The Rocks is the original part of Sydney, and it falls right underneath the Harbor Bridge. It's chock full of cool restaurants, old bars, and tiny alleyways. That's definitely my kind of neighborhood!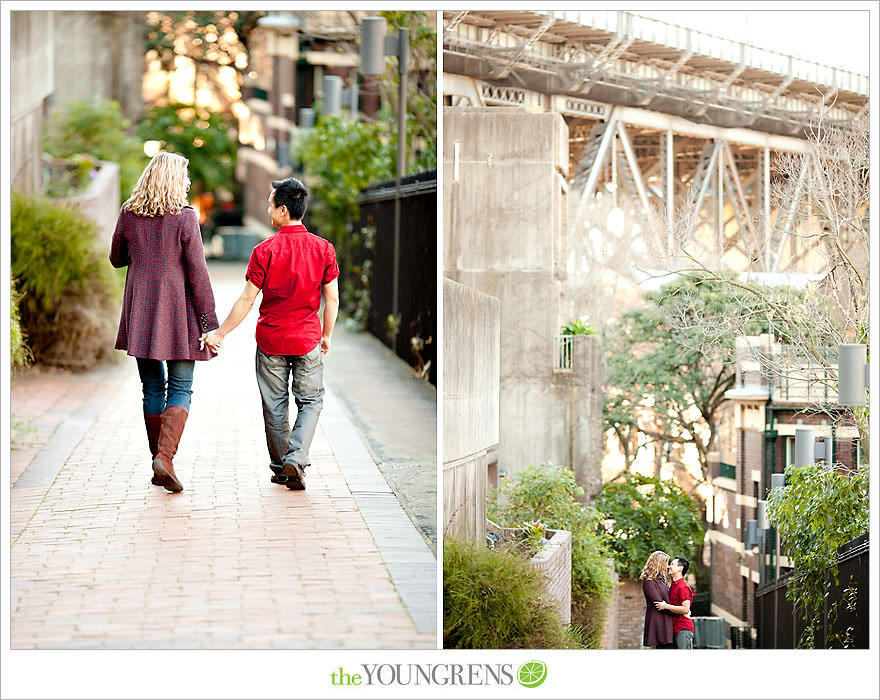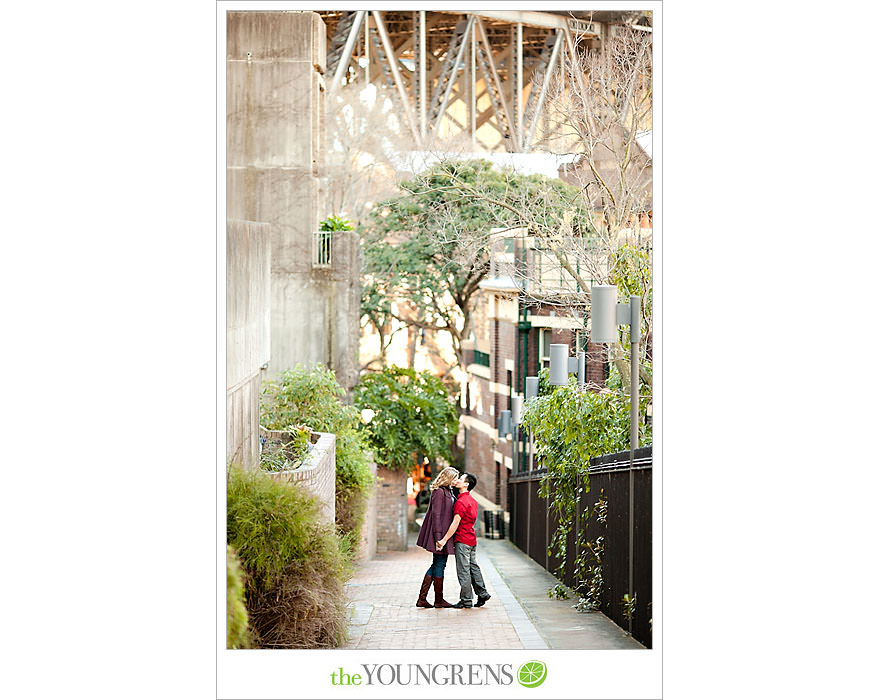 After exploring The Rocks for a while, we emerged out into the harbor and made our way towards the ferries – with a few detours of course.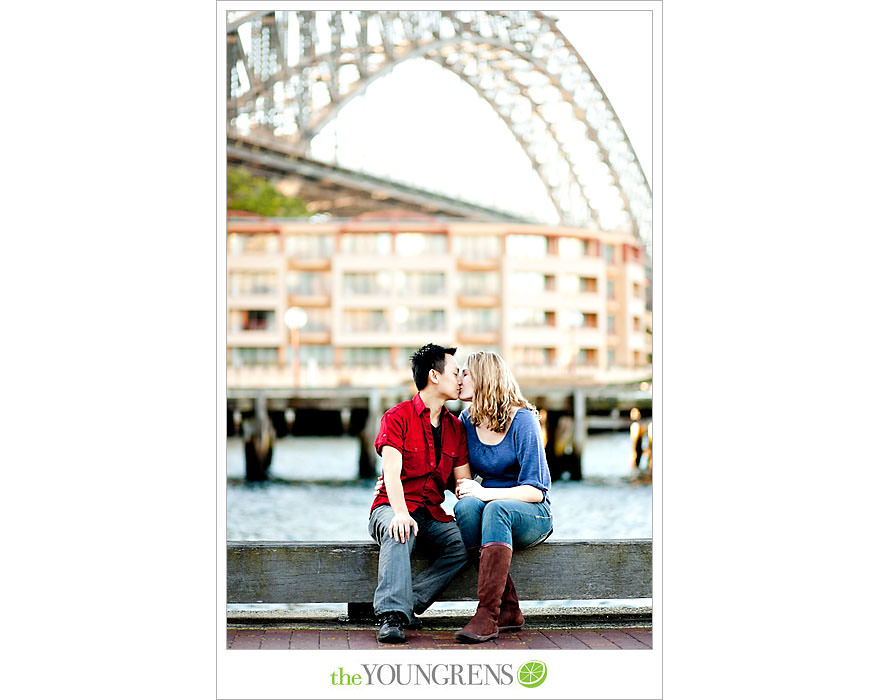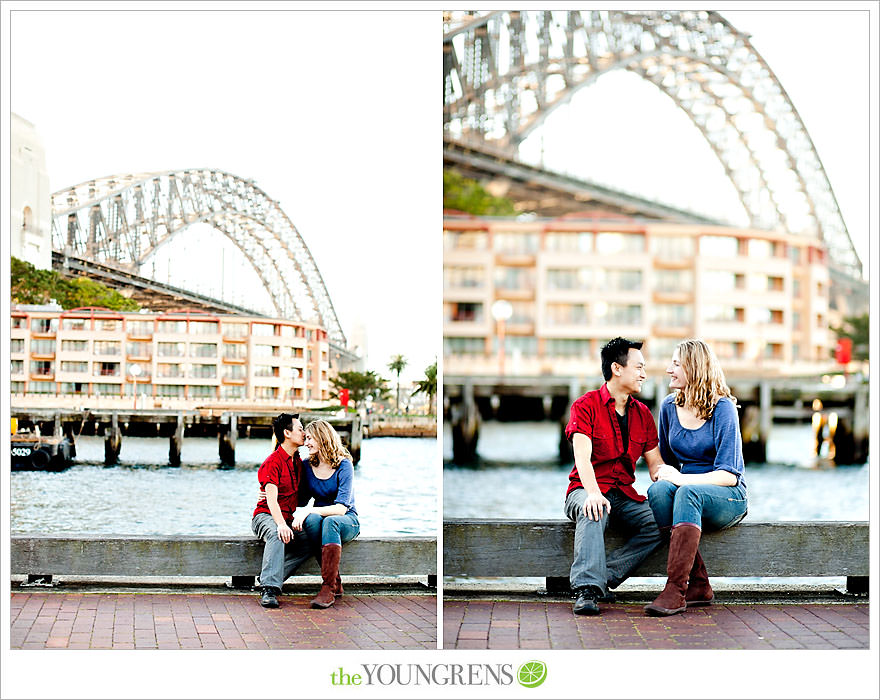 We couldn't have asked for a more gorgeous day in Sydney! We hit the beginning of springtime, so the sun was just starting to come out after a rainy winter. Perfect!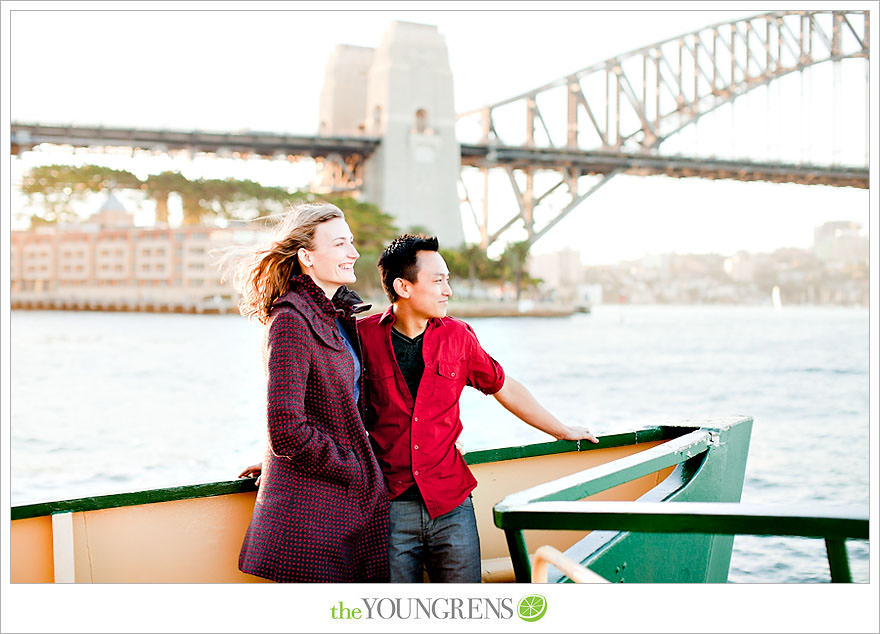 Another favorite! We couldn't pass up a ferry ride across the harbor with the bridge in the background.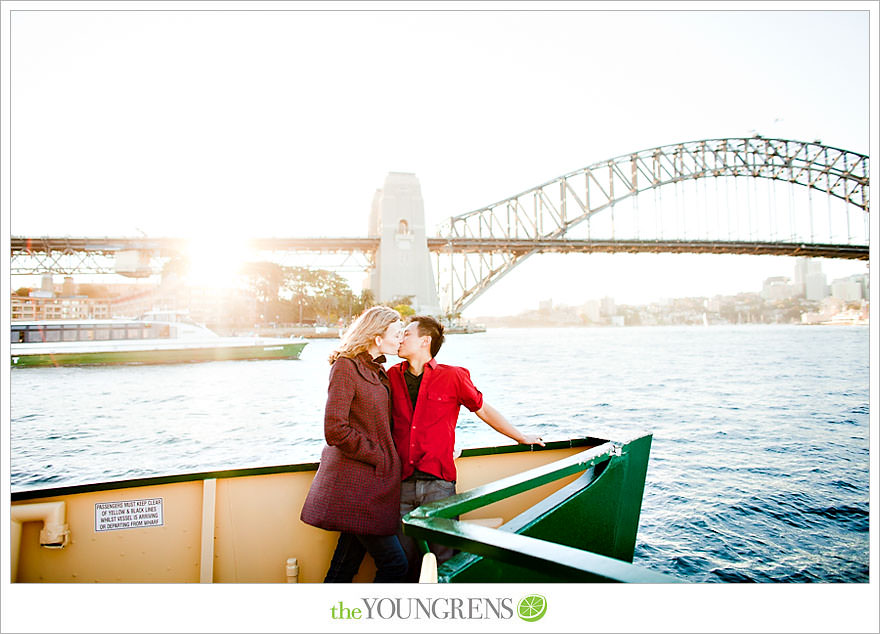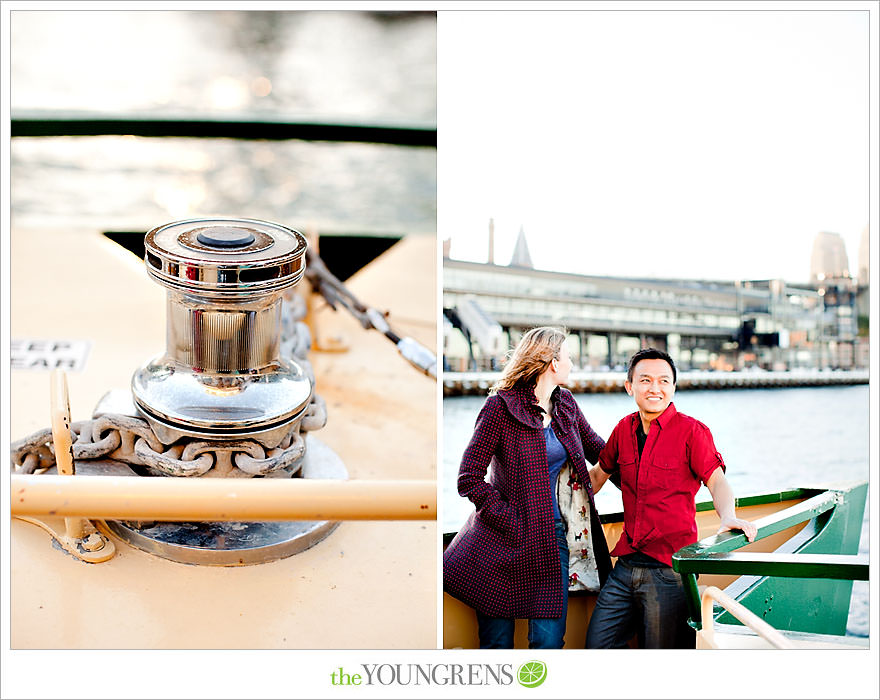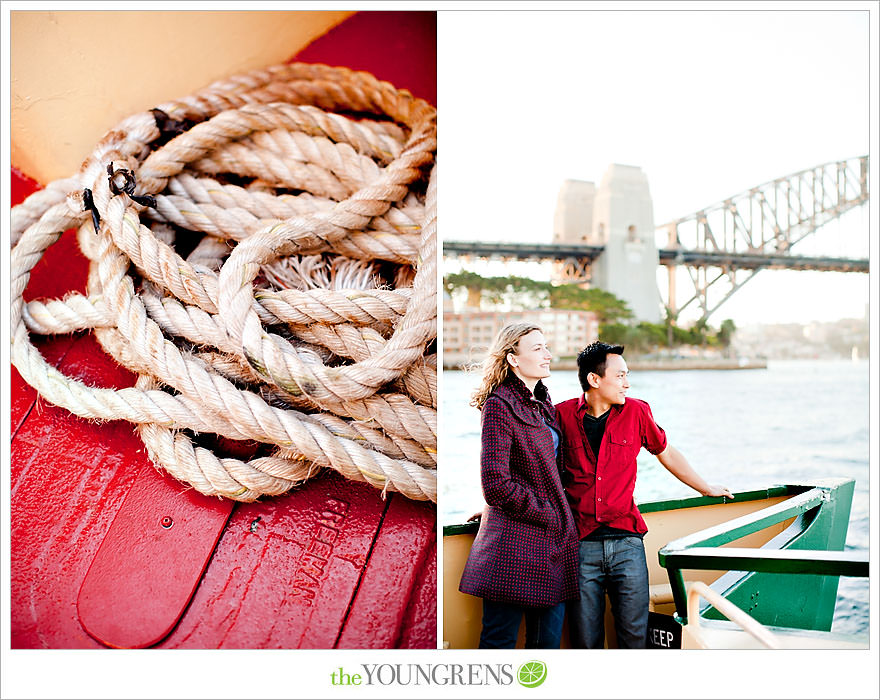 Gorgeous!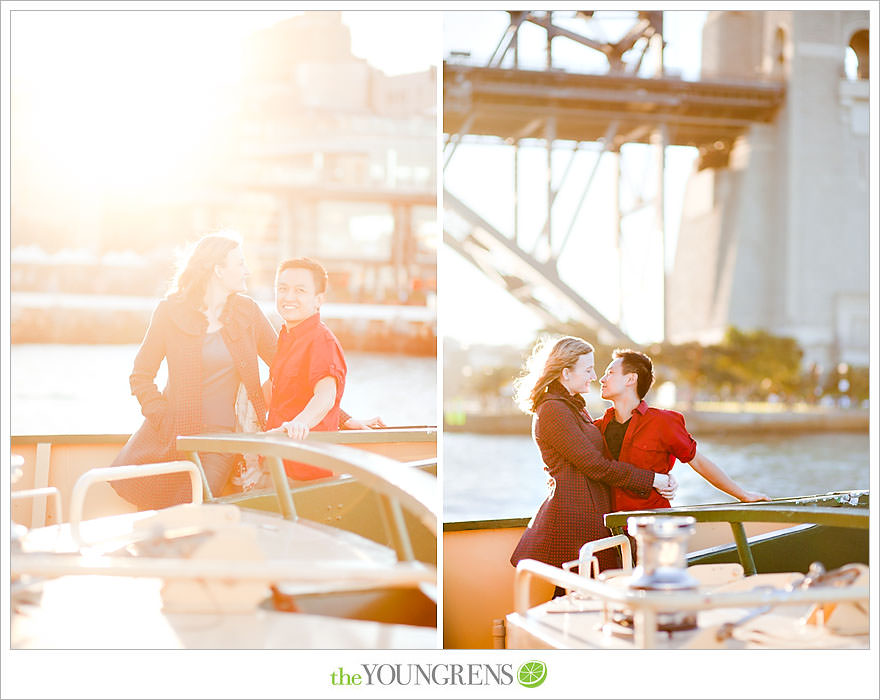 Erin – you are so fun and fabulous! It must come from that amazing name…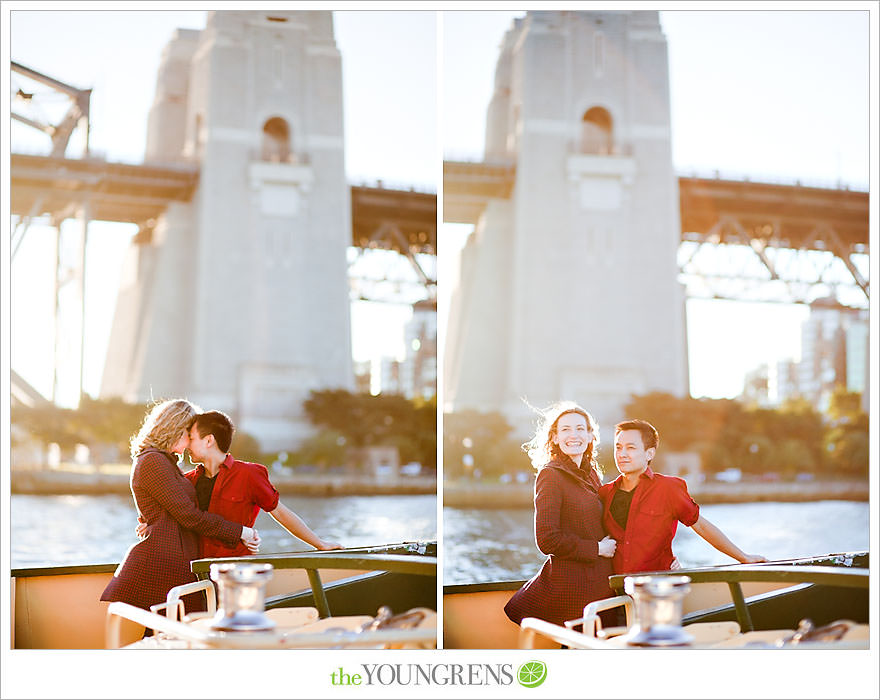 And then there's the handsome Jeff, which definitely comes with the name!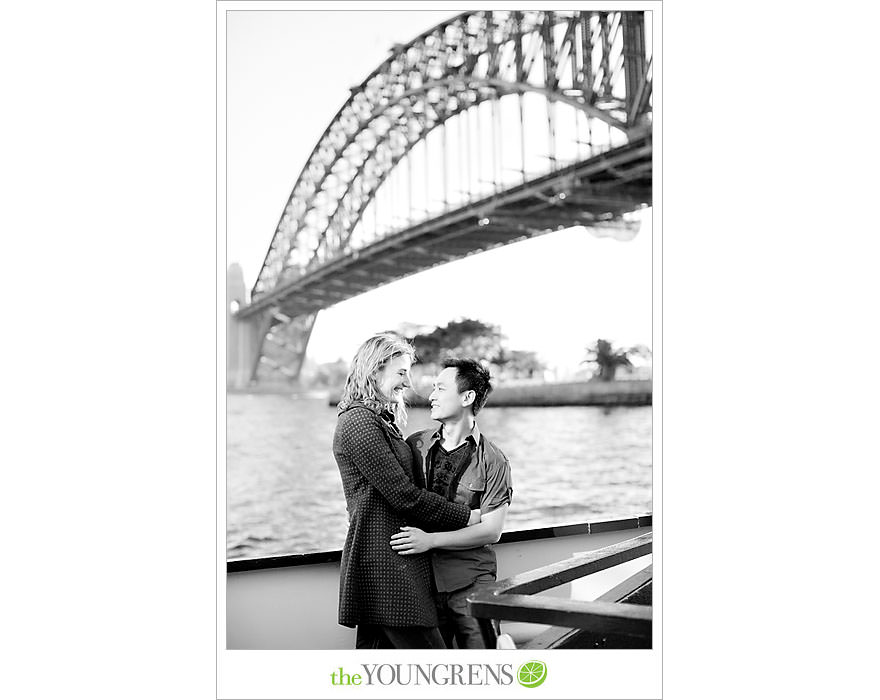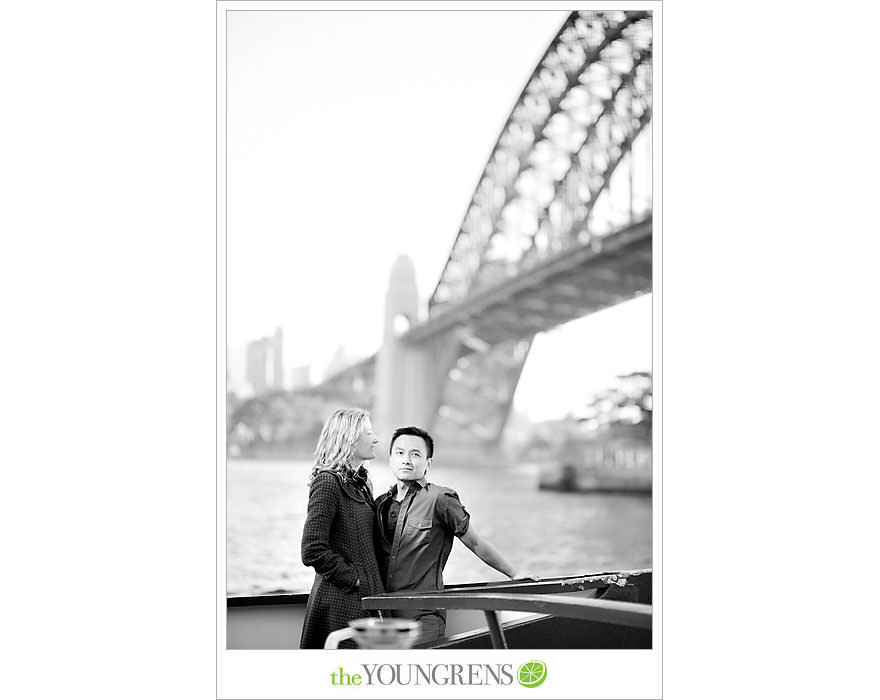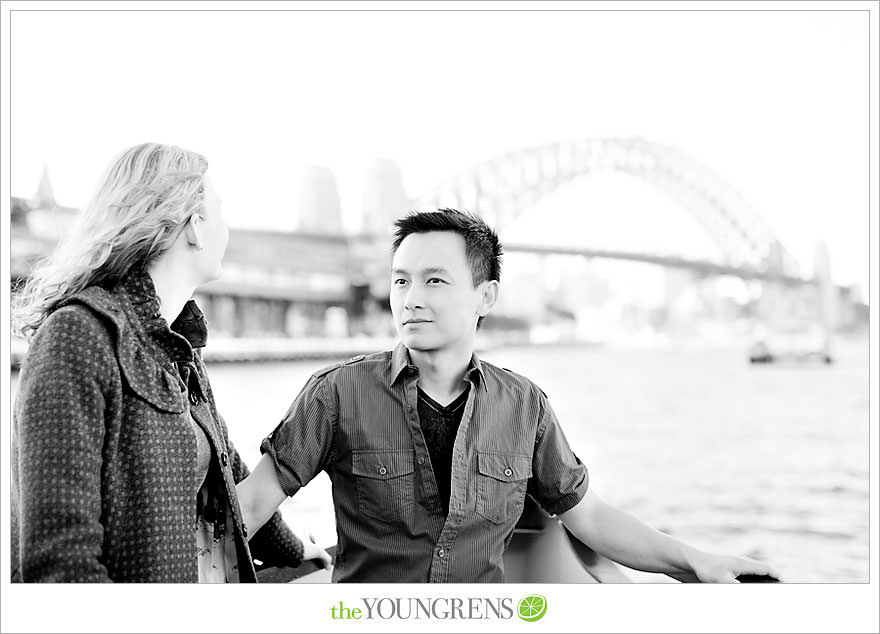 Once the sun sank down and the city lights began to glow, we couldn't pass up the view of the Opera House.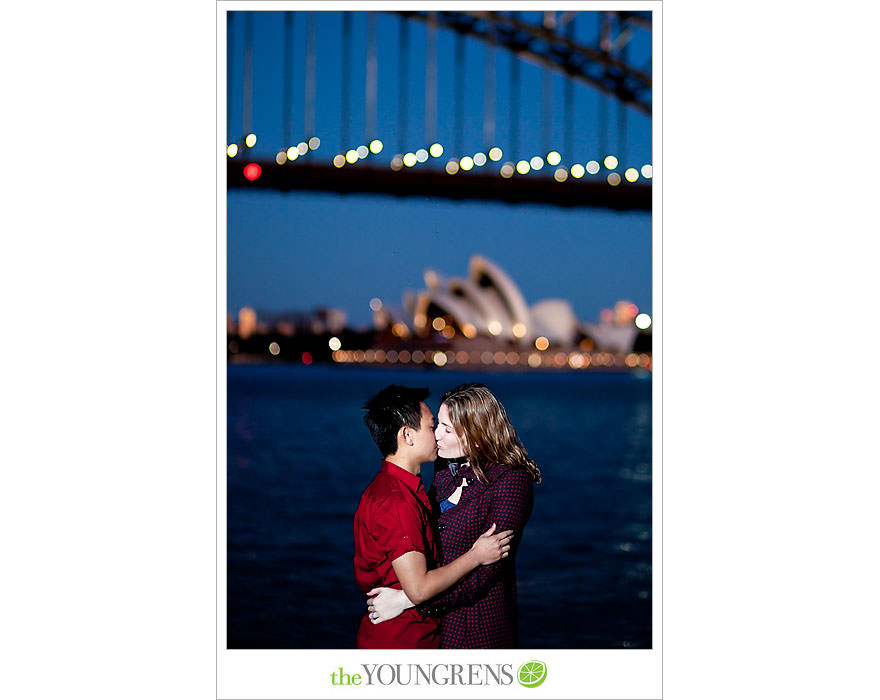 What a romantic city…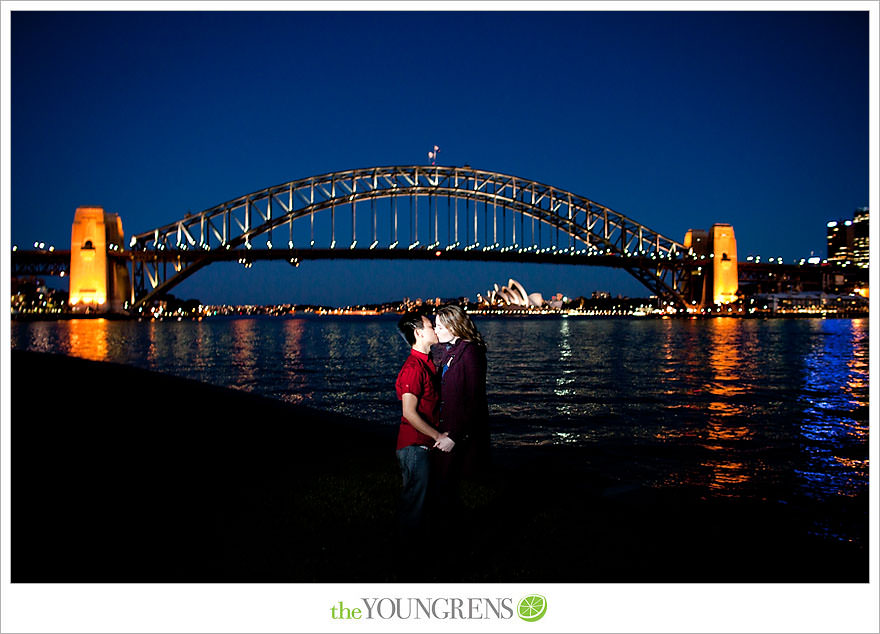 Ummm, could I put this up on MY wall? I mean, their names are Jeff and Erin too…

So if you thought the views of Sydney were fabulous, just wait until you see the rest of Jeff and Erin's Australian engagement session on the blog tomorrow. I'll give you three words: Kang-a-roos. And lots of them. Ho boy. See you then!