As we watched the sky turn from pink to purple over the scrubby, rolling hills of Julian and listened to the cows off in the distance, the four of us took a moment to separate ourselves from the demands of life and insert our hearts into the moment at hand. We were at the end of Garrett and Megan's engagement session which Jeff and I have been scheming ever since Garrett told us about this cute girl he met on his summer trip to Greece at the beginning of his internship with us. We have been privileged to walk with these two through their budding relationship, through Garrett's proposal to Meg (which was featured on Style Me Pretty this week), and through the wedding planning process.
As we pryed ourselves away from the picturesque scene, Garrett grabbed his girl and said, "We're not very good party planners, but we're really good at being in love."
Garrett is the positive life of the party with an emotional soul. Sound like anybody you know? My husband and Garrett are two emotional peas in an extrovert's pod. Megan is a darling sweetheart and although I can't say that about myself, I do know that we cling to our emotional men because they breathe a sweet dimension of life into our crazy worlds.
But unlike anybody else that I know, Garrett and Megan have this mature ability within their young relationship to grab hands and stand in protection of each other. They already have each other's backs which is something that takes years for most of us knuckleheads to learn. Which is why I totally agree – they're pretty stinkin' amazing at being totally, helplessly, remarkably in love.
Garrett now works for us here at The Youngrens and it's such an honor to be a part of their wedding. Jeff and I have seriously been waiting on pins and needles for Garrett to put a ring on Meg's finger so we could shoot them already! Ha! So the day finally came and we spent an incredible afternoon up in Julian with two of our favorite peeps.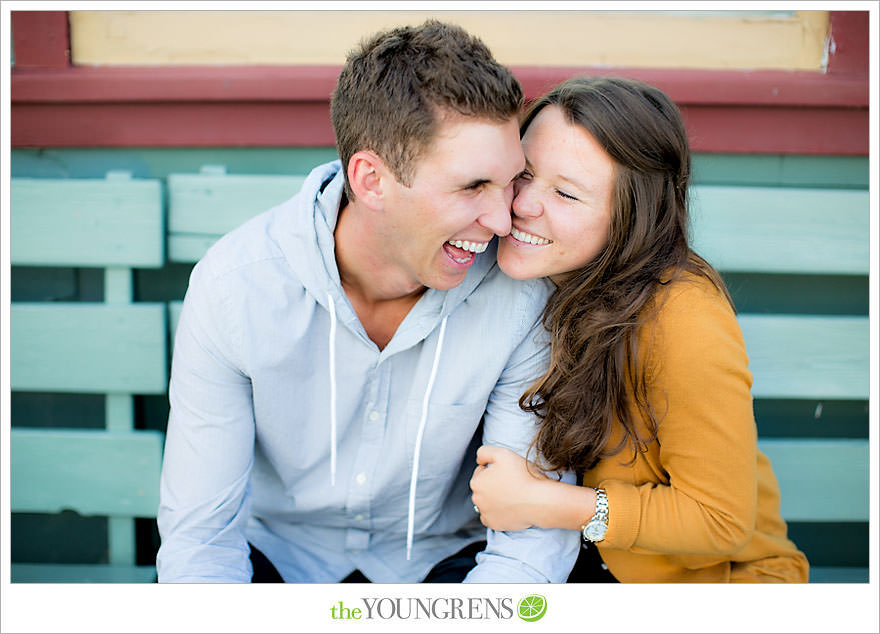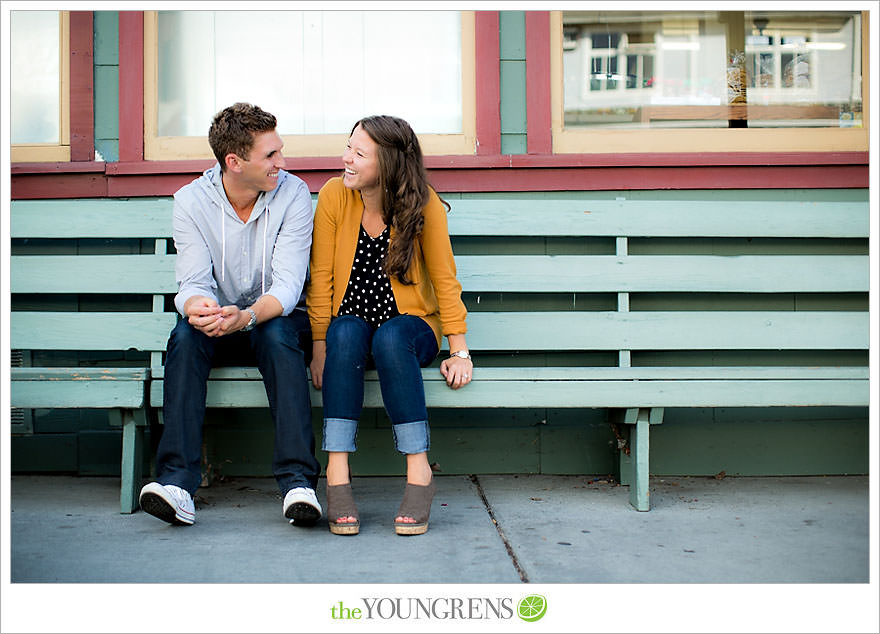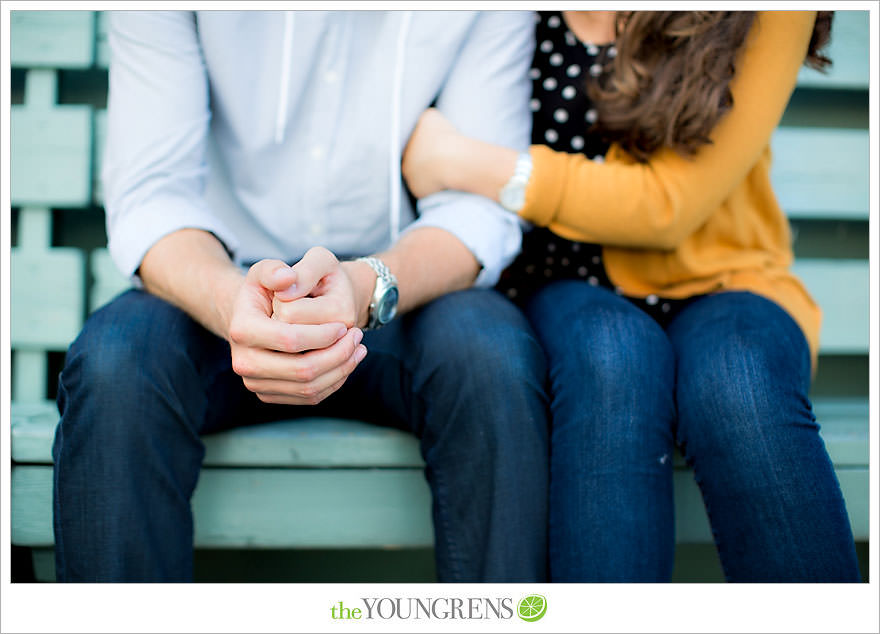 Two things you need to know about Garrett and Megan. One, they love to laugh. A lot. Two, they love to cuddle. A lot.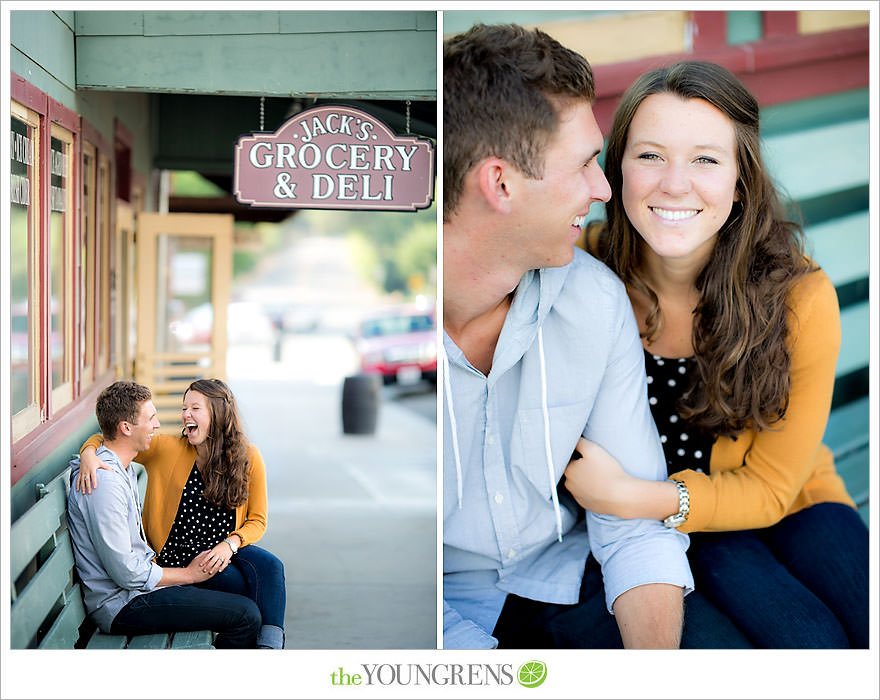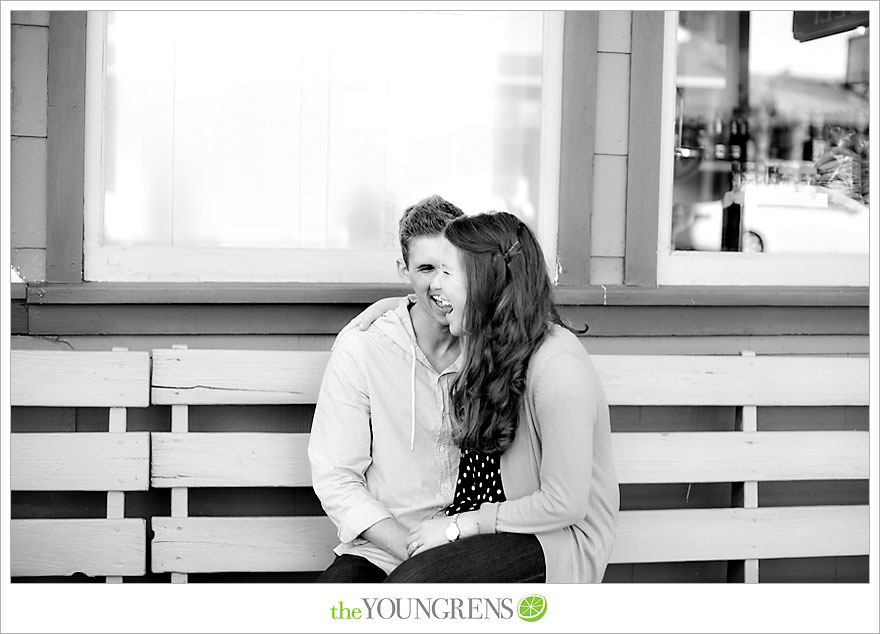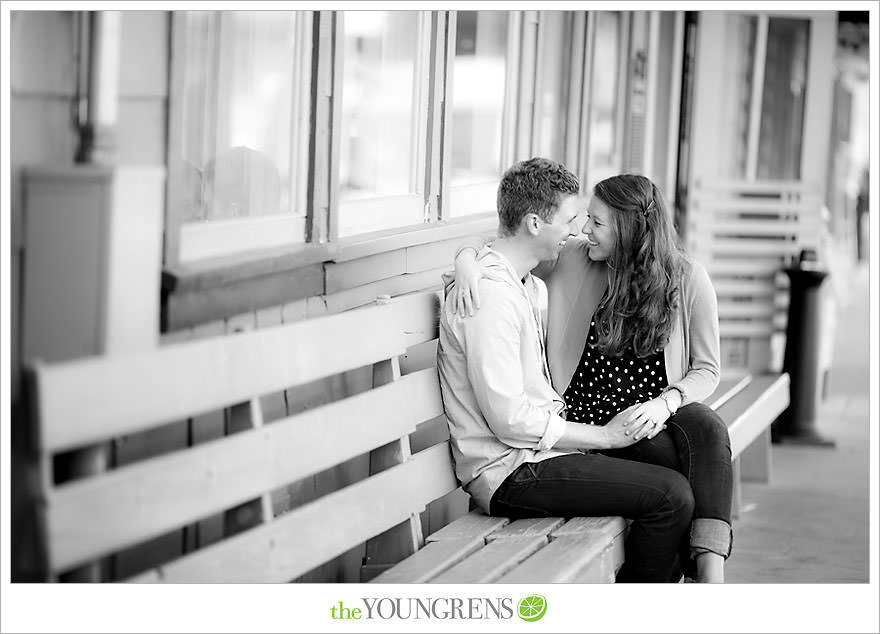 Love the shoulder kisses!!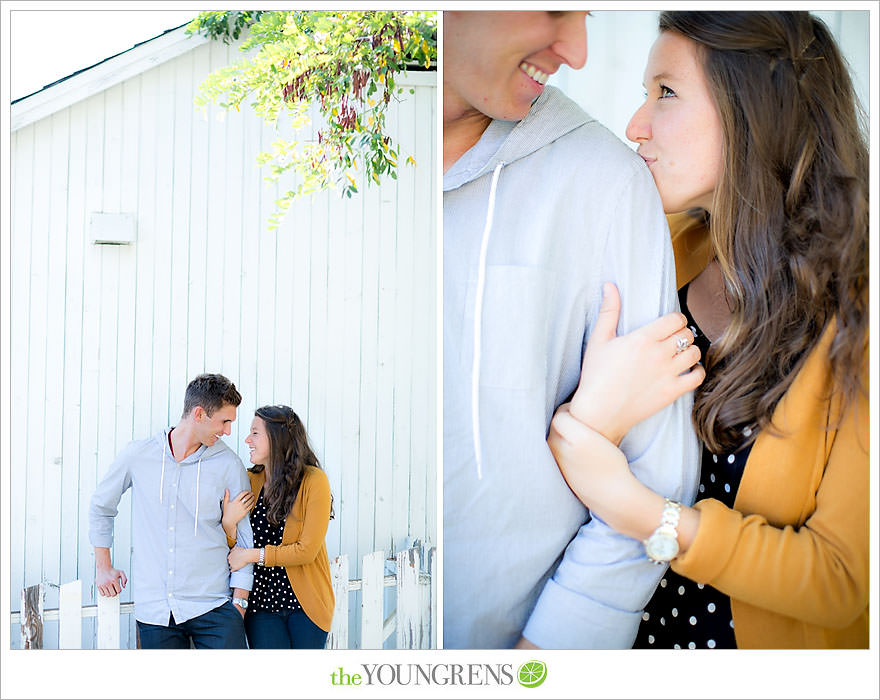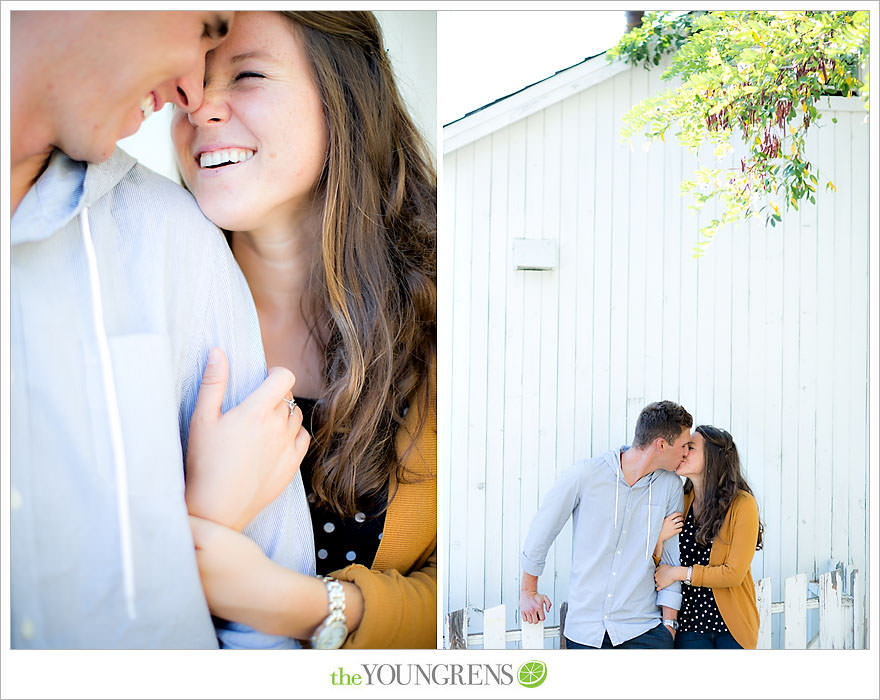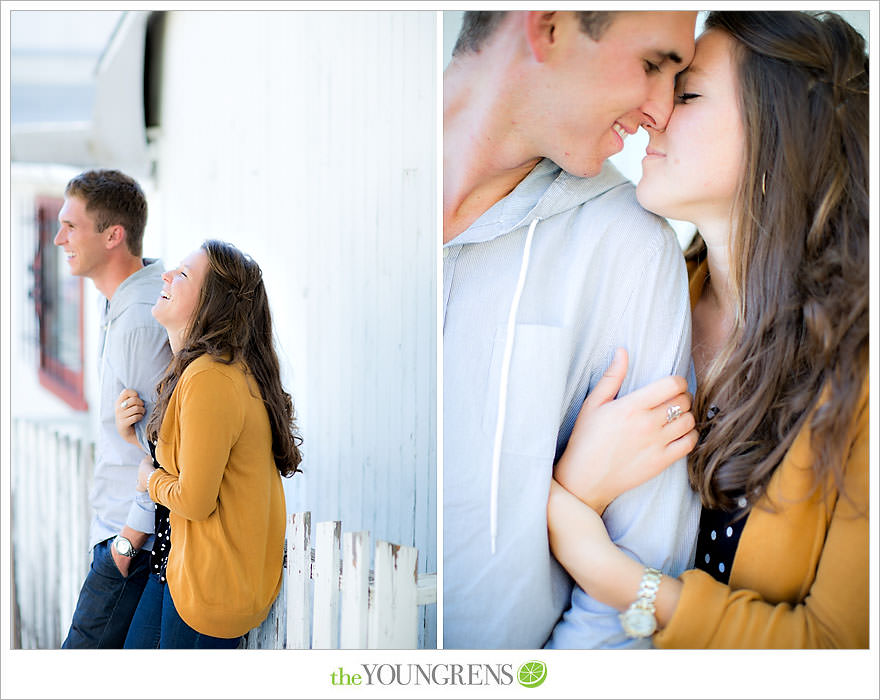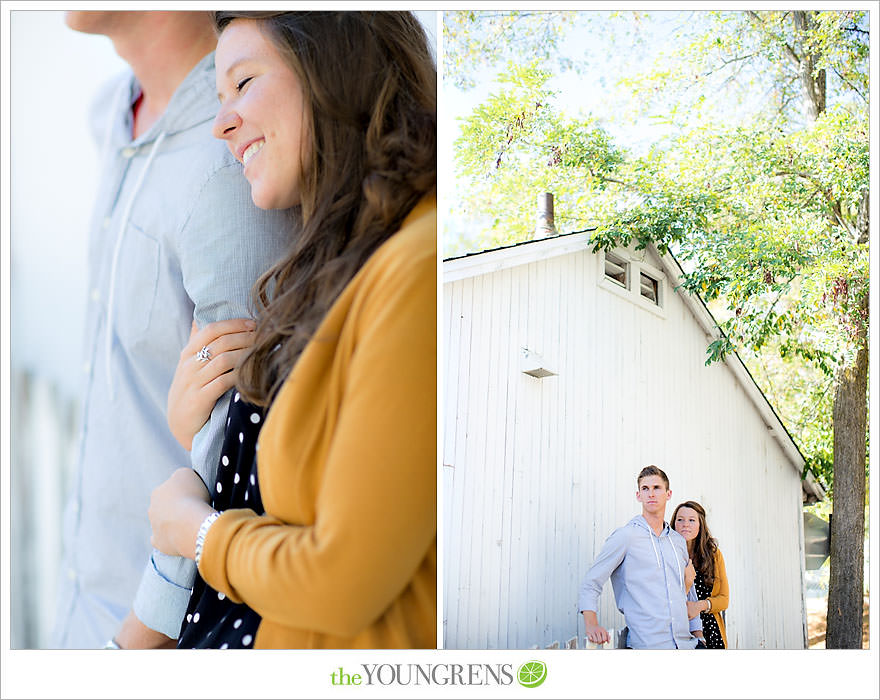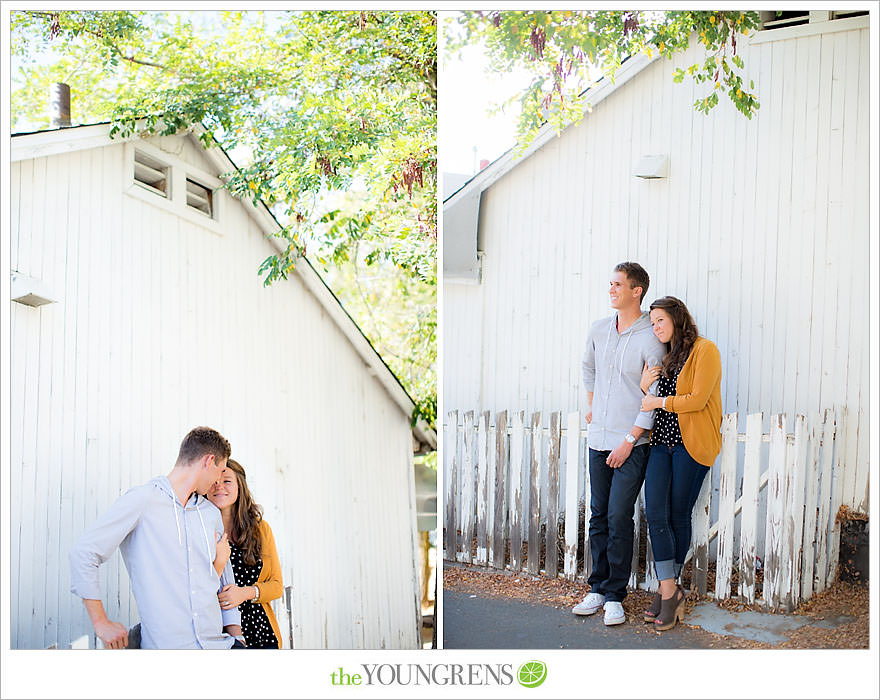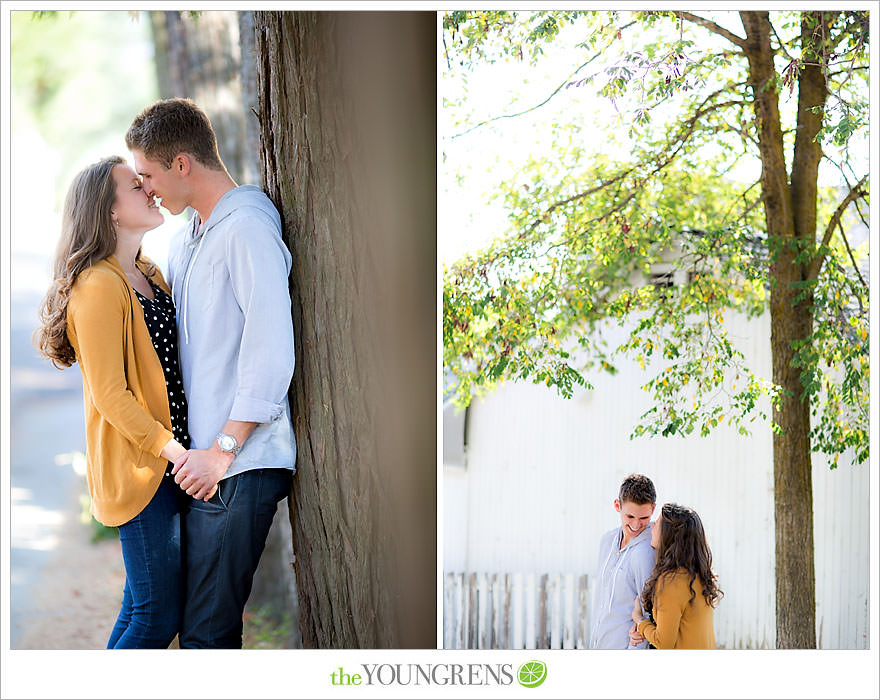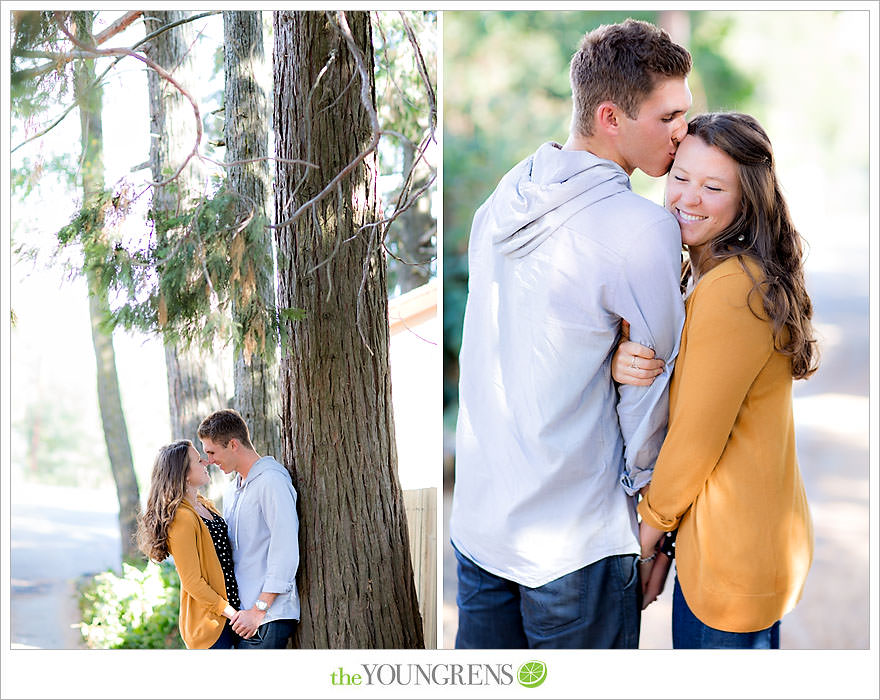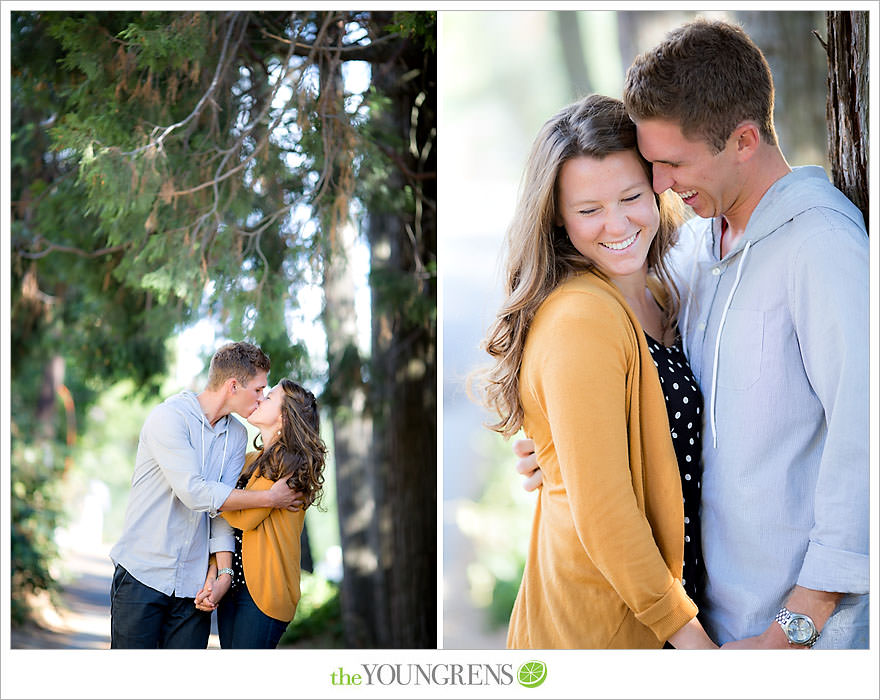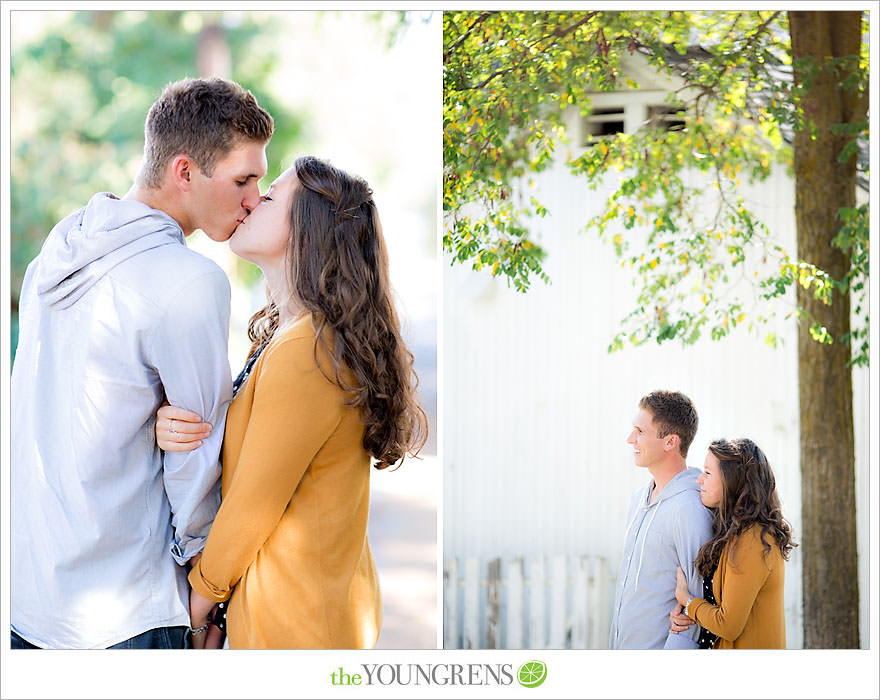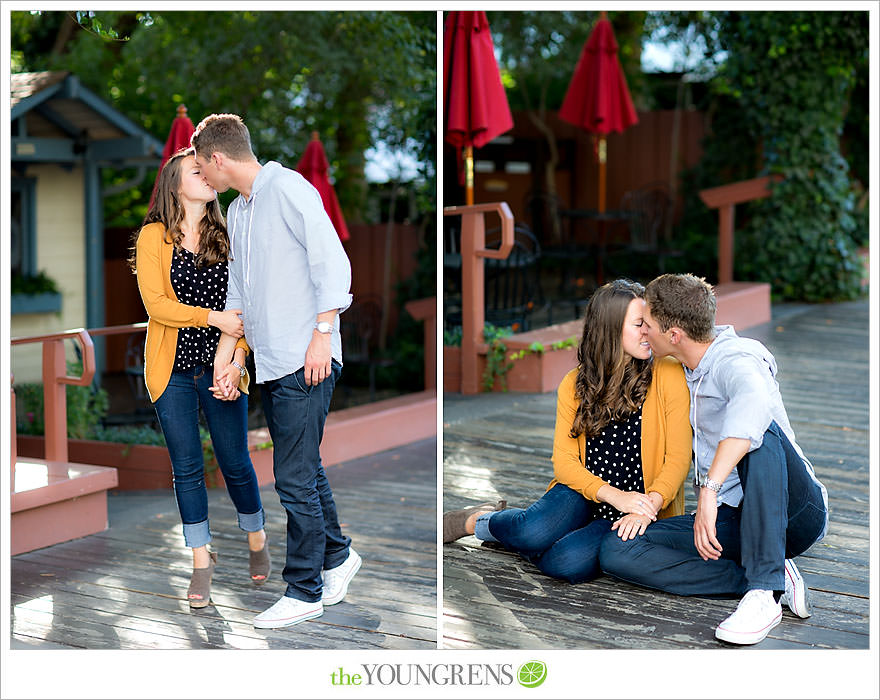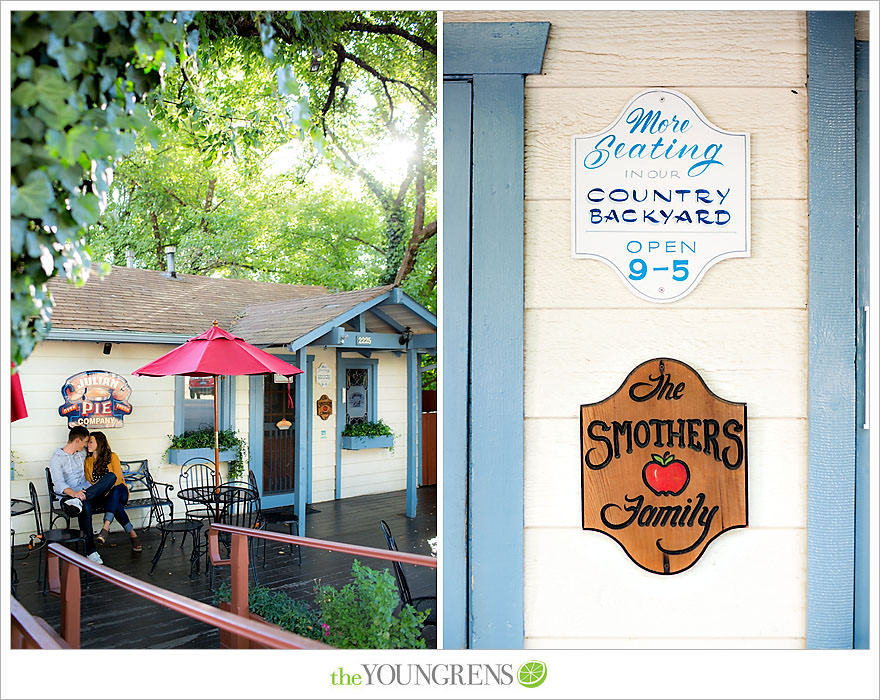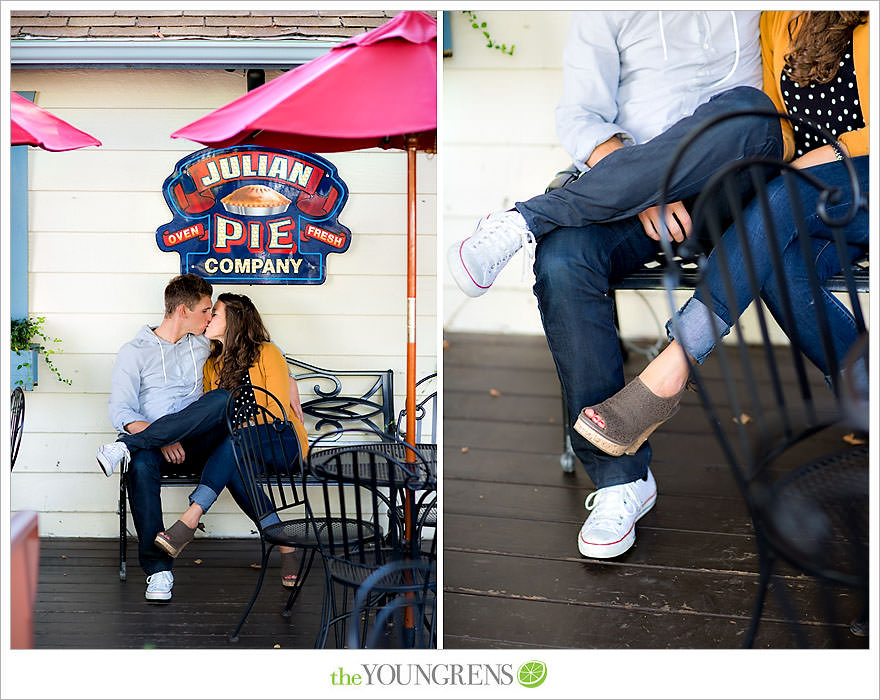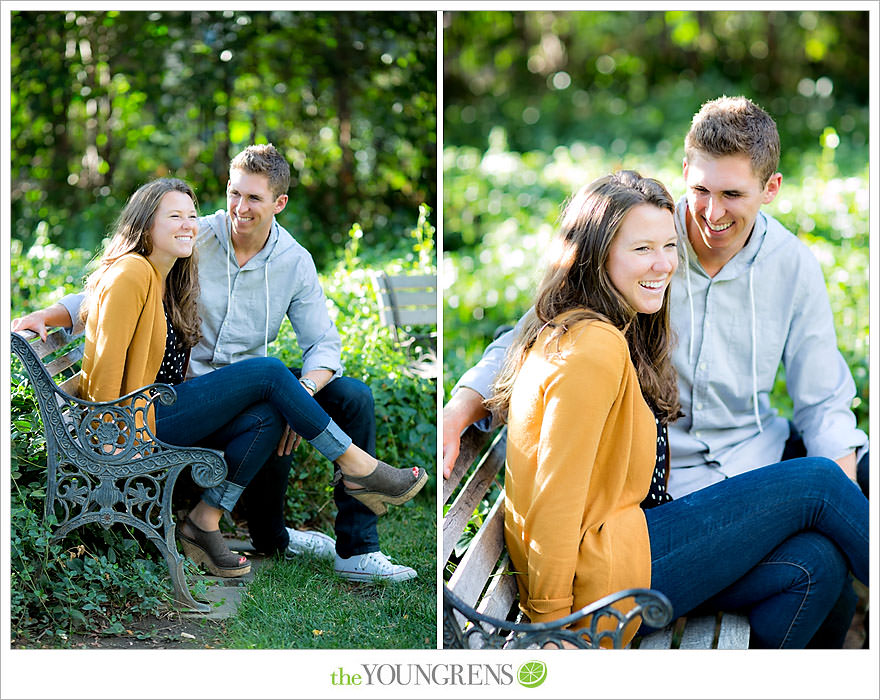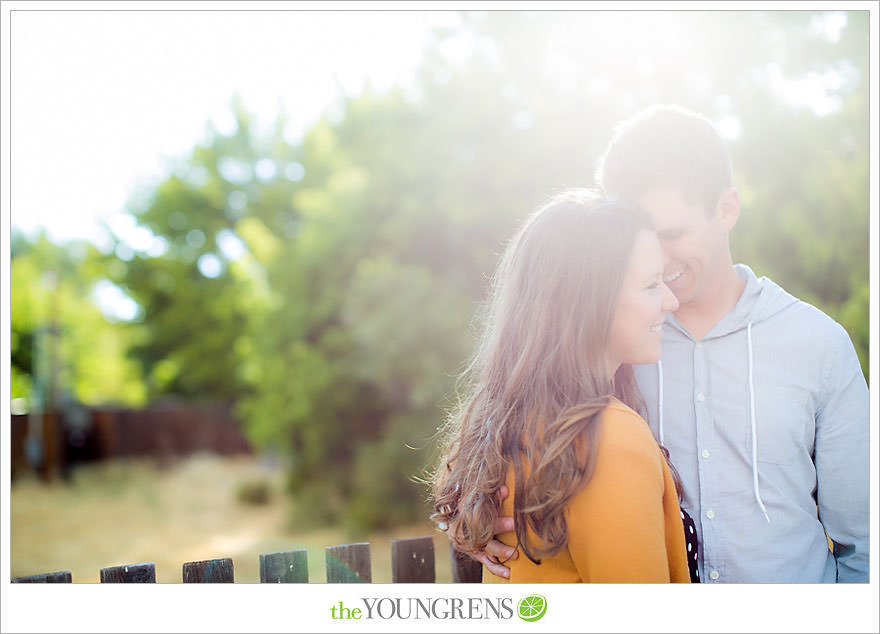 Gotta love them shoes! I'm such a sucker for bows and wedges…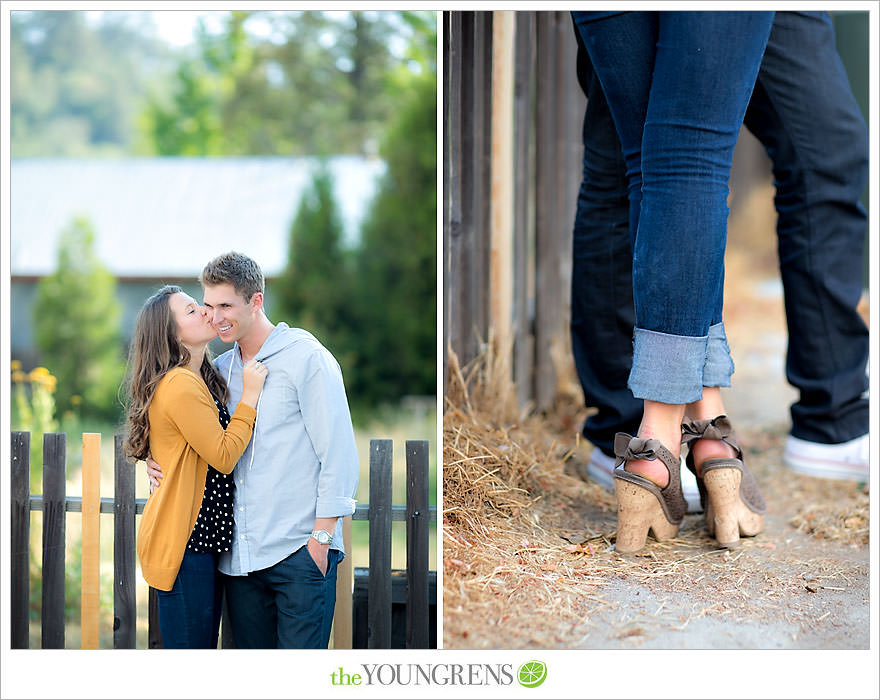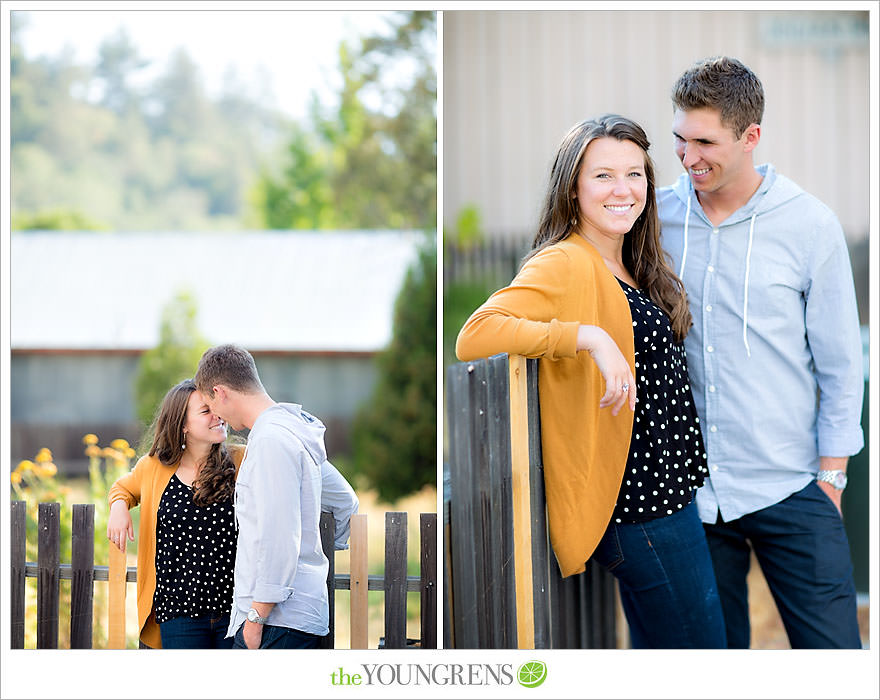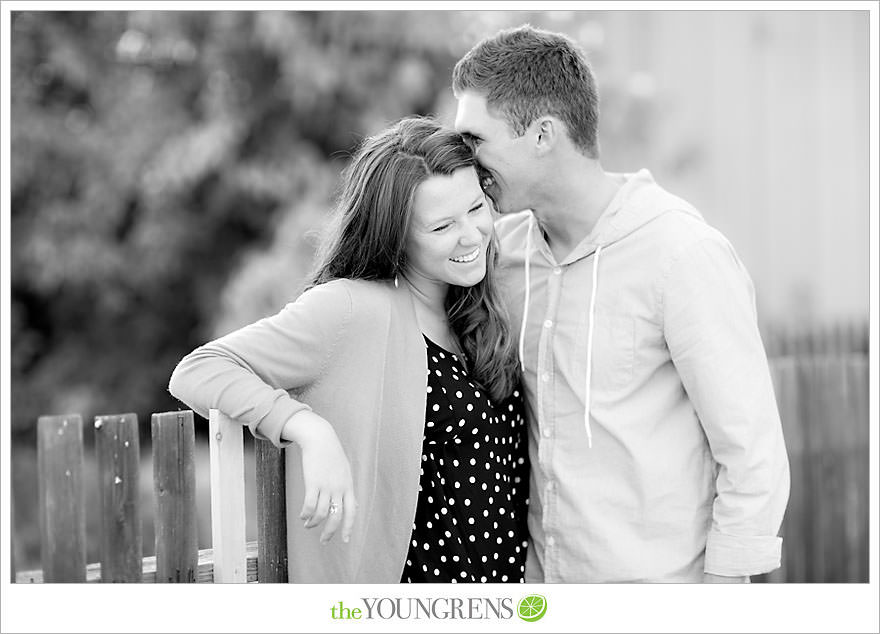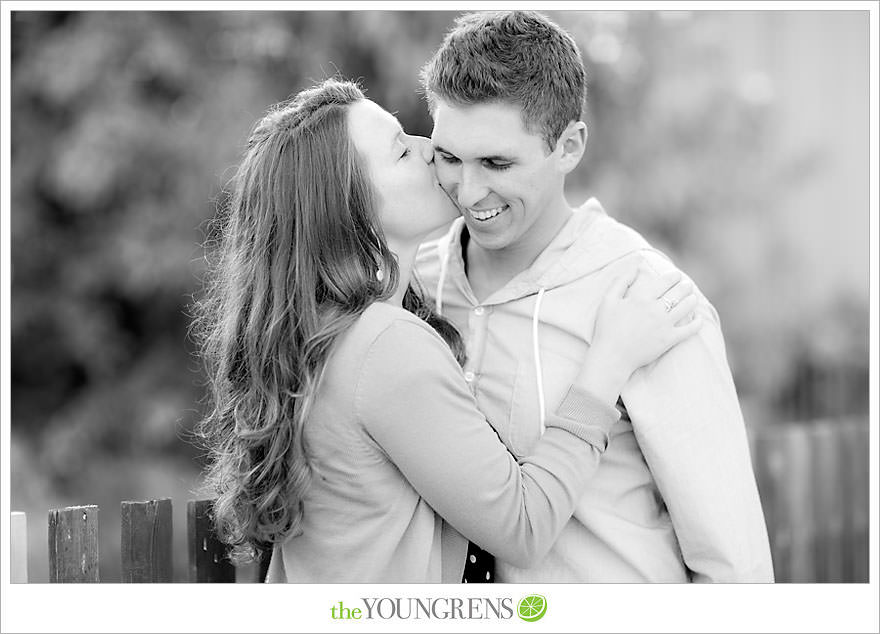 After wandering around the picturesque downtown Julian, we switched up the outfits and headed out to the meadows of the countryside.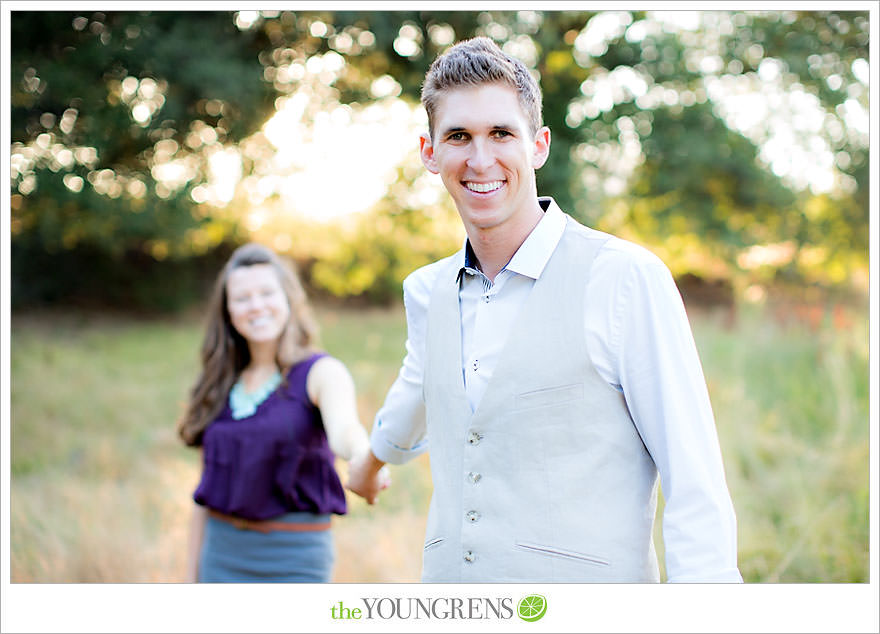 Aren't these two lookin' good??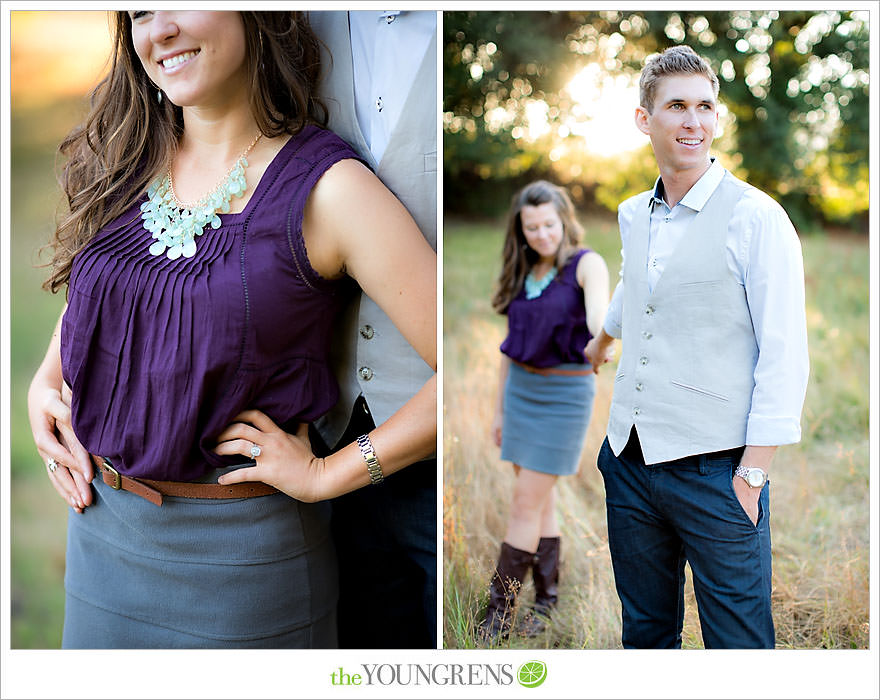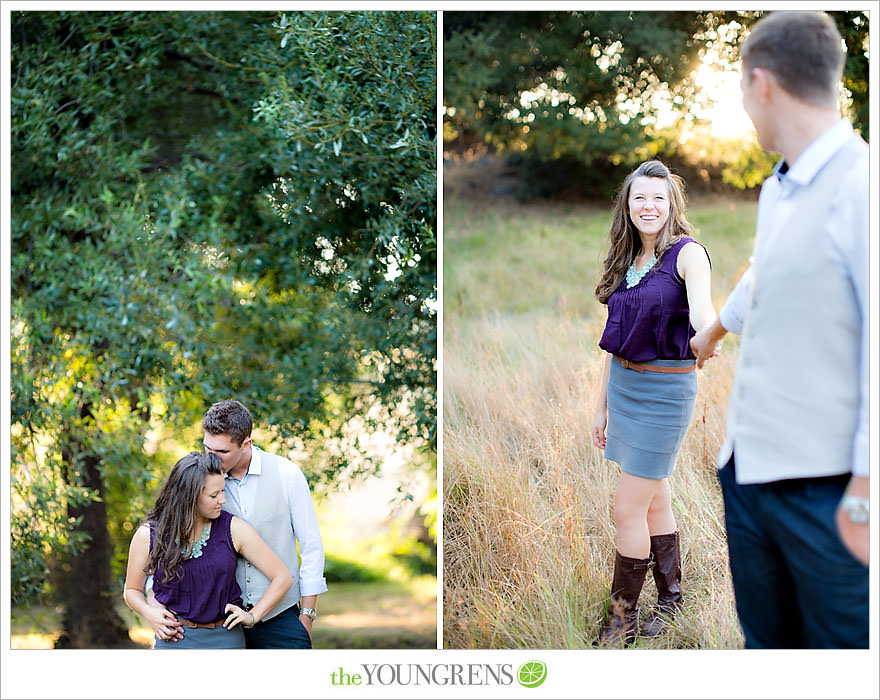 The golden sunlight, the cute couple, the perfect field – oh my! This is getting goooooood.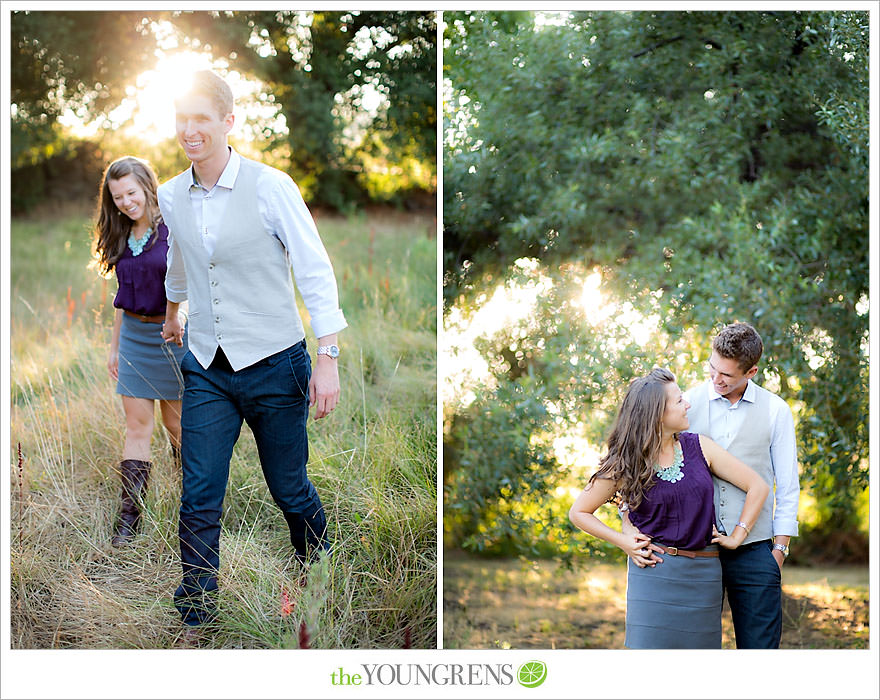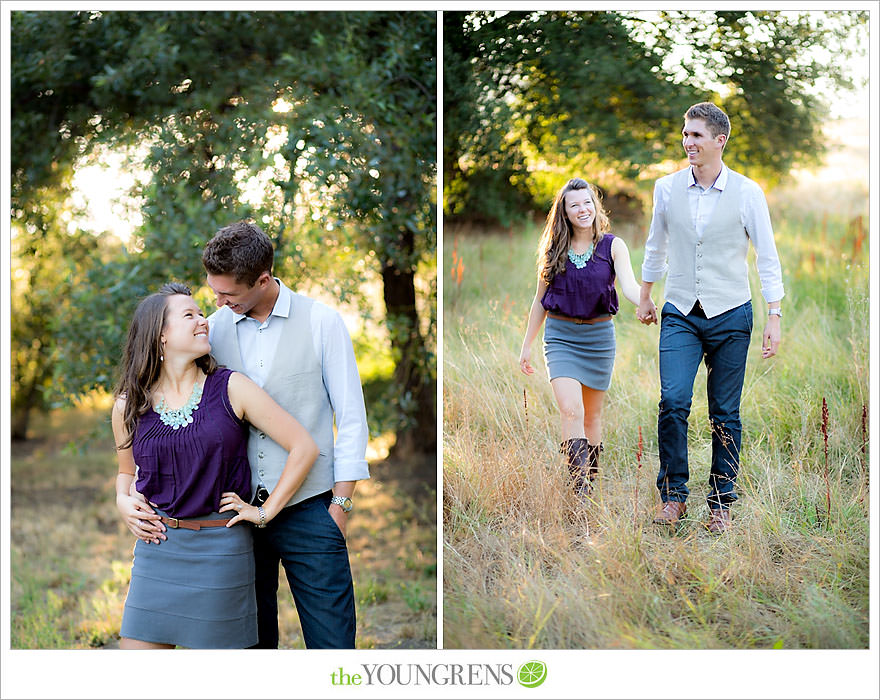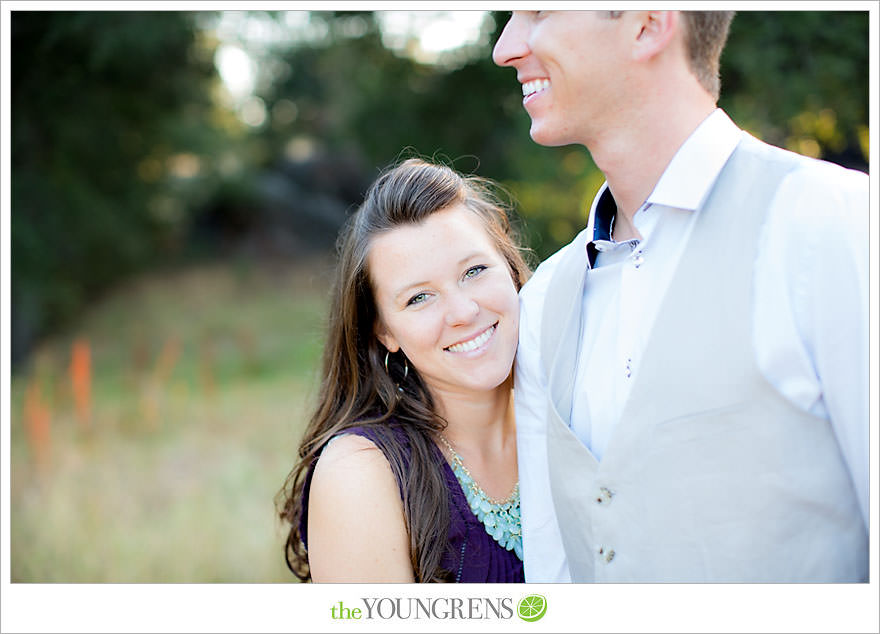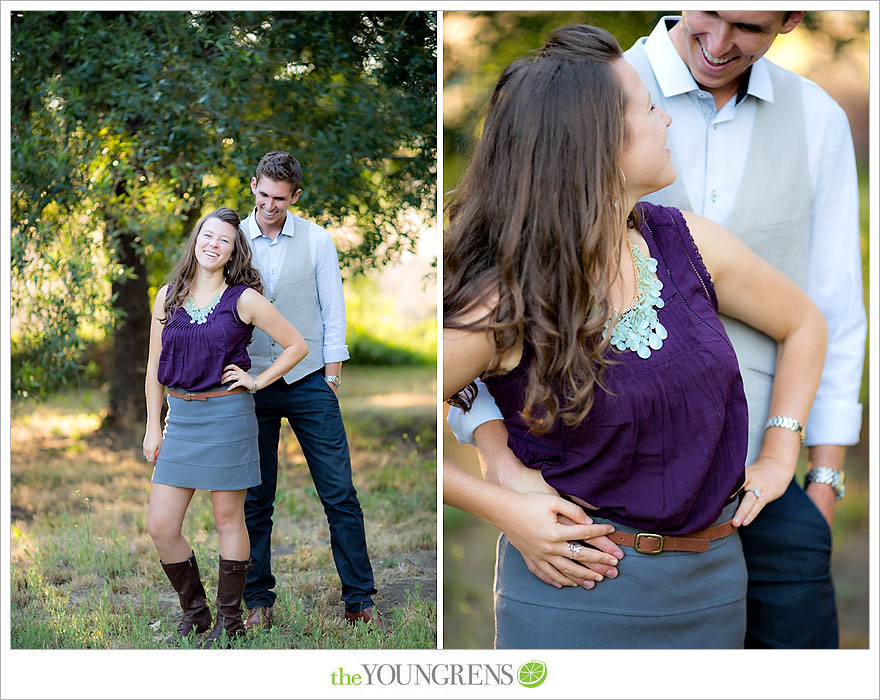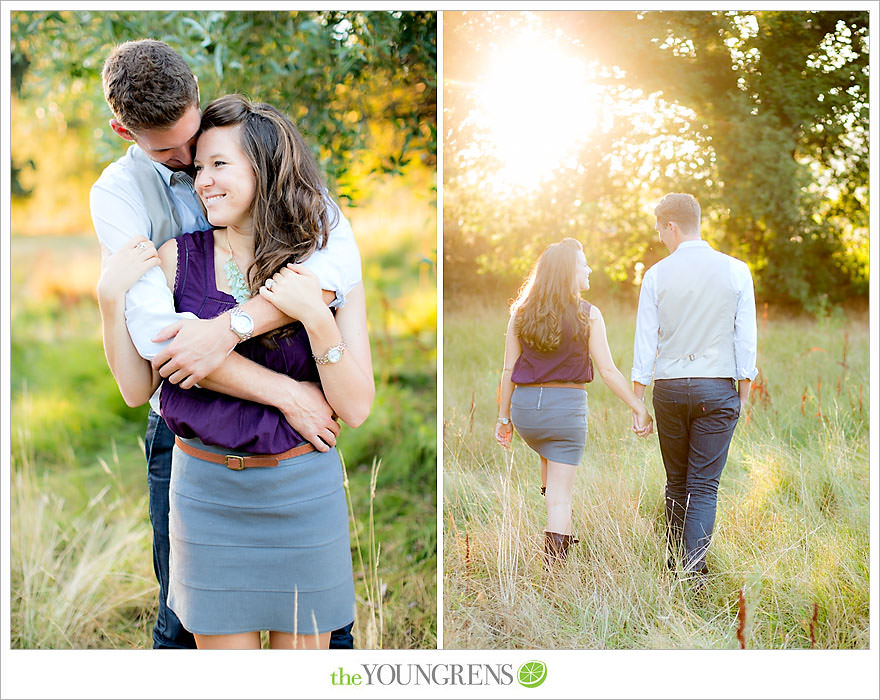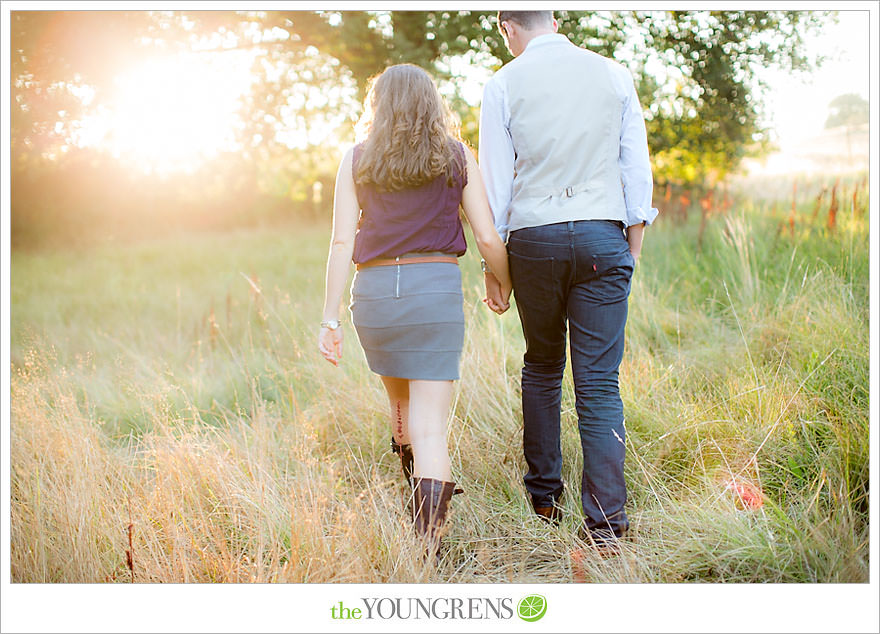 Ho boy – that was just a little taster of what's to come! Buh-lieve me! There's so much more to share from Garrett and Megan's epic Julian engagement session so sit your booty right back down here tomorrow 'cuz you're not gonna want to miss what's coming in Part Two!
Hugs,
Erin