It was one of those Saturday night coincidences. She decided to give it a shot on Match.com, he was helping his friend set up a profile. She just wanted to have a little fun and meet some new people. He was tired of a long string of dates that went nowhere. He was ready to throw in the towel with online dating, but then a cute girl's picture popped up on his screen…
Maybe it was her voice over the phone, or the way she could keep up with his wit and banter over email. Or the way she walked into the bar for their first date, and how their quick meet-up for drinks turned into hours of warm conversation and laughter. And how that amazing evening turned into a year of falling in love. A year that would end with a ring outside the very same bar where they met.
Friends and Family: To be notified when the rest of the images are online, please sign the guestbook here.
Jeff and I flew up to San Jose to hang out with Keith and Janine, which just so happened to be a weekend filled with crazy Keith and Janine awesomeness. First of all, Jeff and I fell in love with the bay area, because it contains places like Los Gatos and Palo Alto. And second, Janine put together the cutest picnic-themed engagement session at Foothills Park in Palo Alto.This place was a mini utopia for Jeff and I – there was a huge lake with tons of meadows and trees and grass and whole HERDS of deer running around. Yes, herds, as in adorable wildlife creatures walking right up to you – you definitely can't find this kind of scenery in San Diego! And you also can't find Keith and Janine in San Diego, so that's definitely a big 'ol check mark in the "pro" category for San Jose!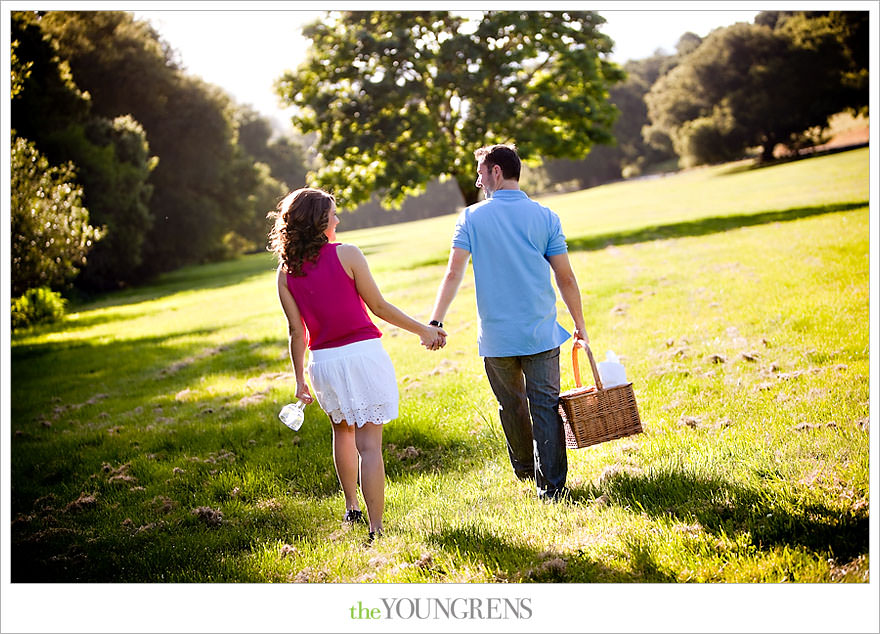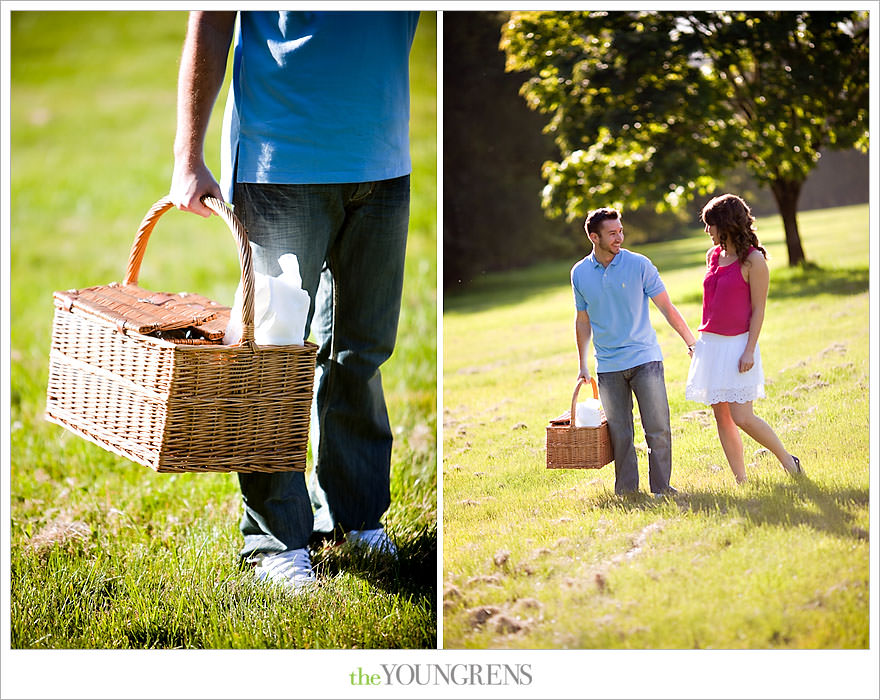 If these guys were a food, they would be sweet sauce. Or something like that. Because they're stinkin' cute.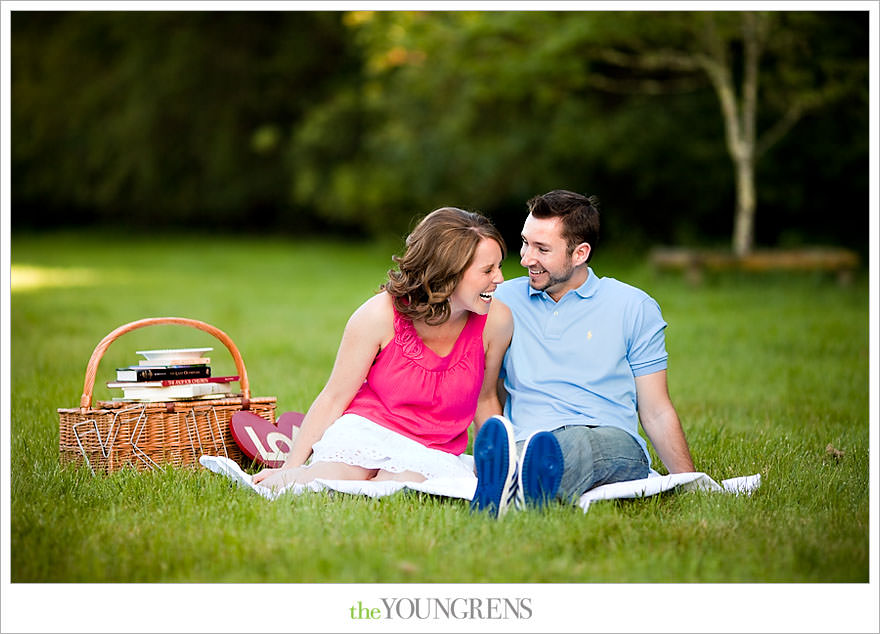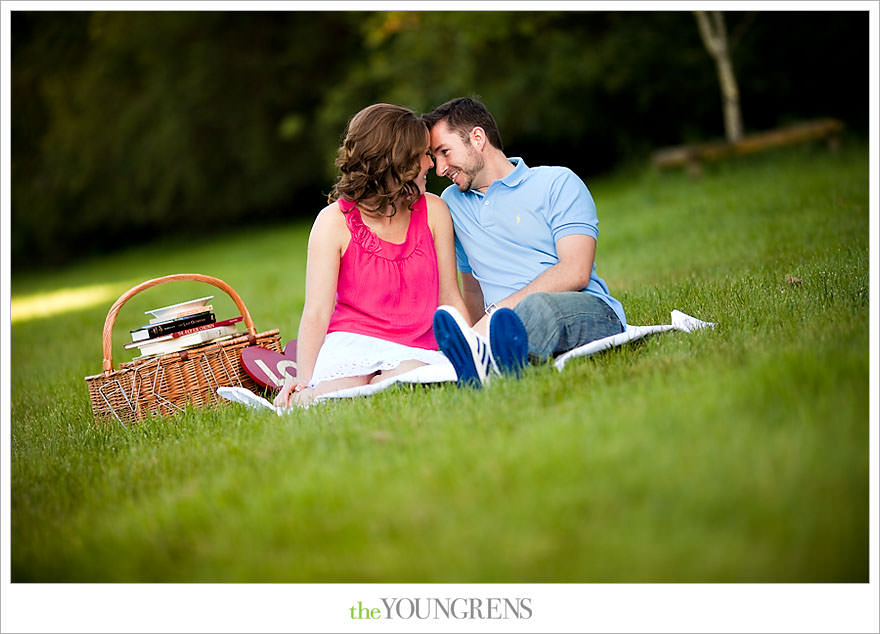 Get it? JK? We had a good laugh over that one.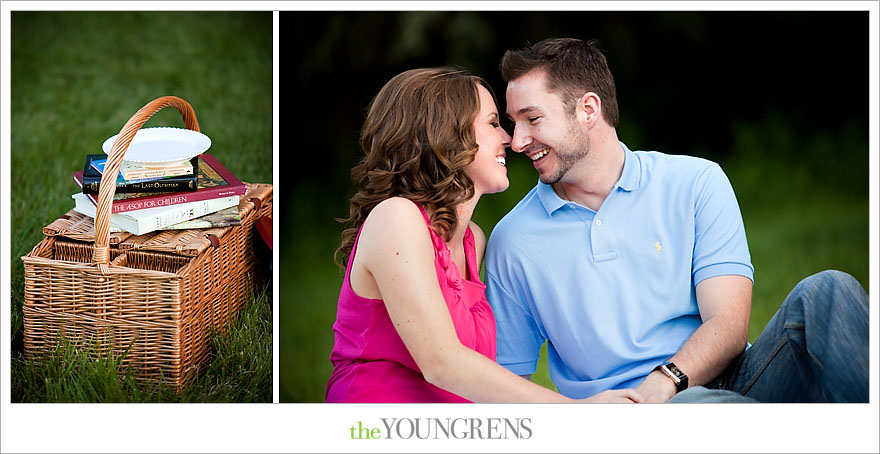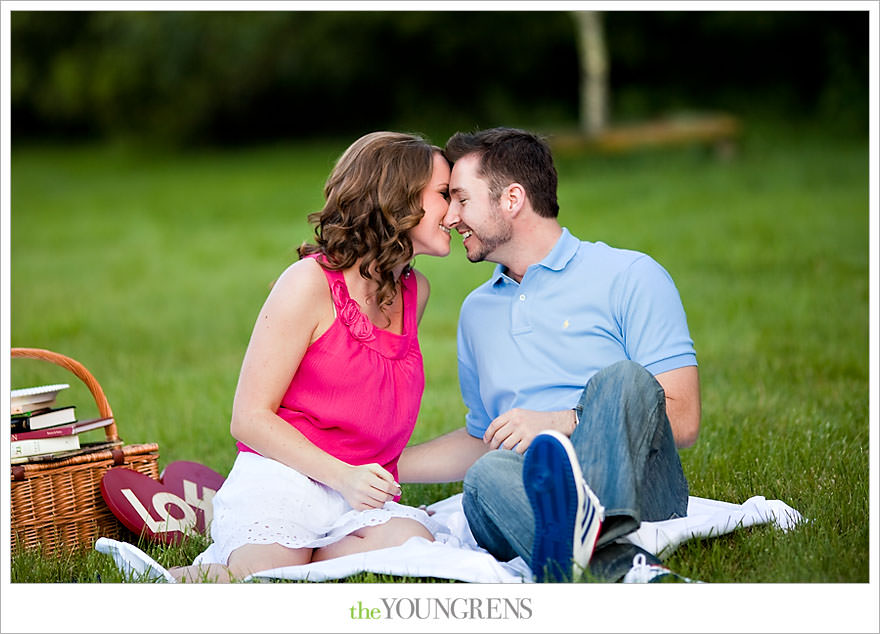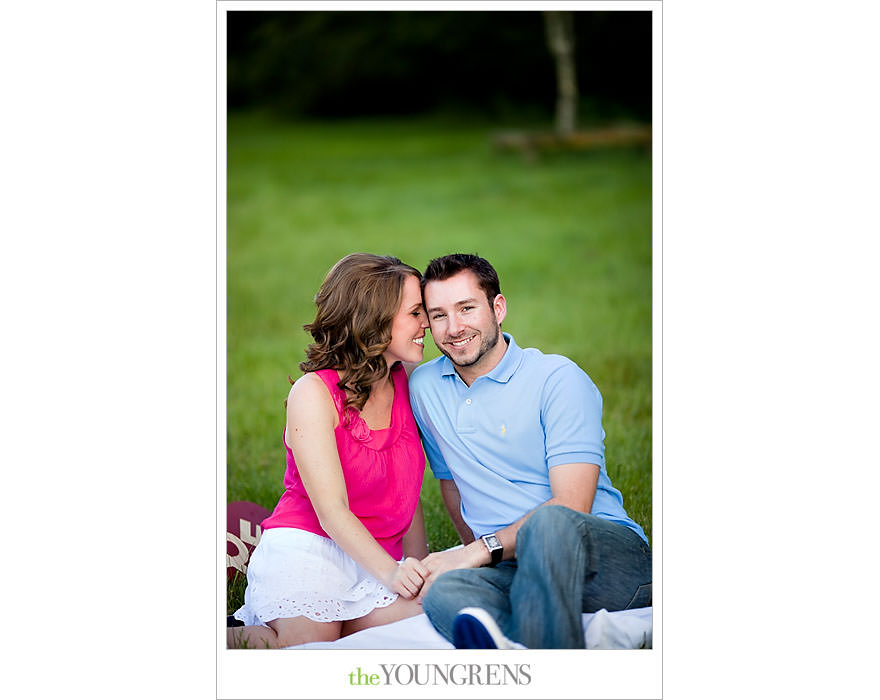 Keith and Janine are both school teachers, so Janine brought along some books and chalkboards to incorporate into the shoot. My favorite part of this series is Keith's handwriting!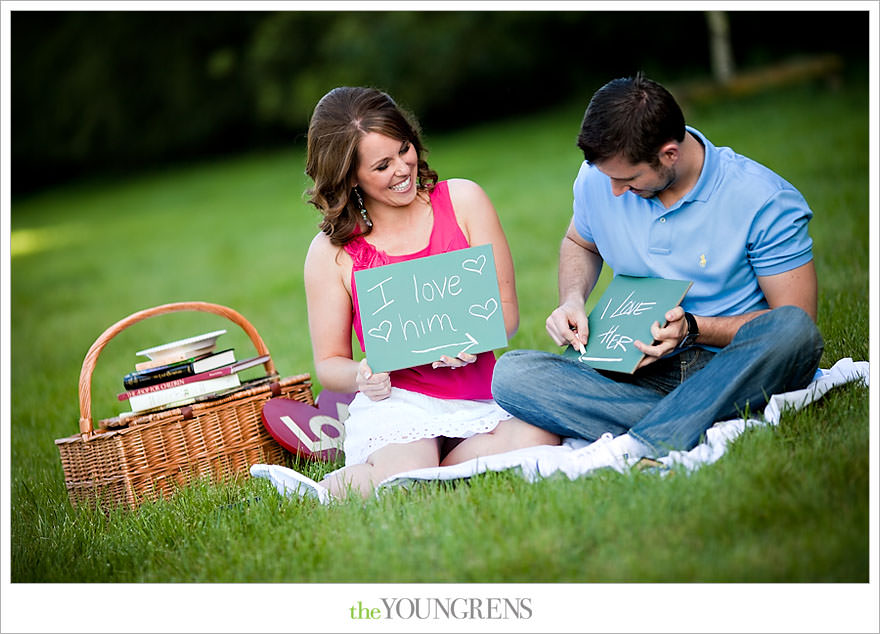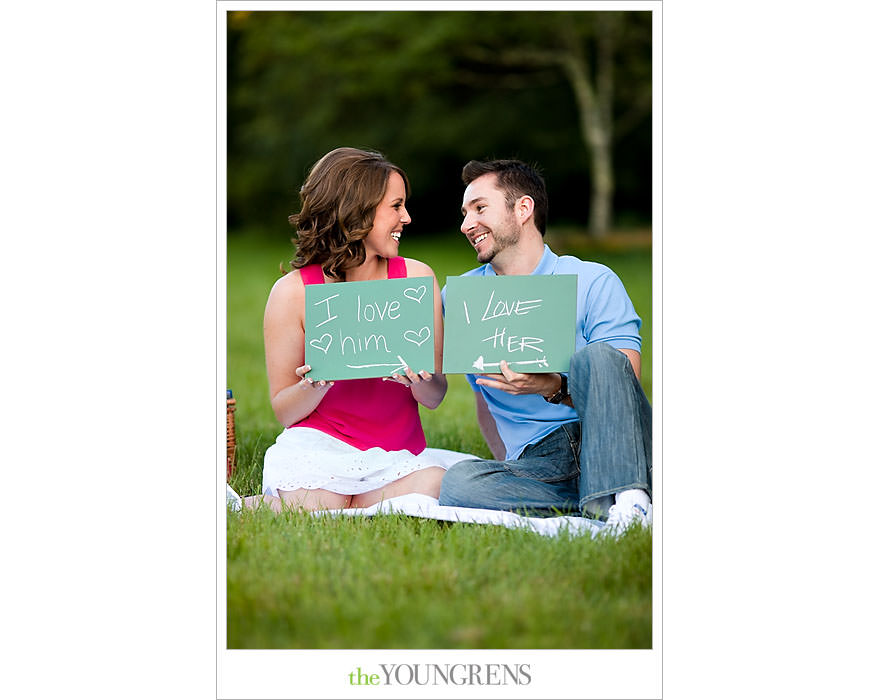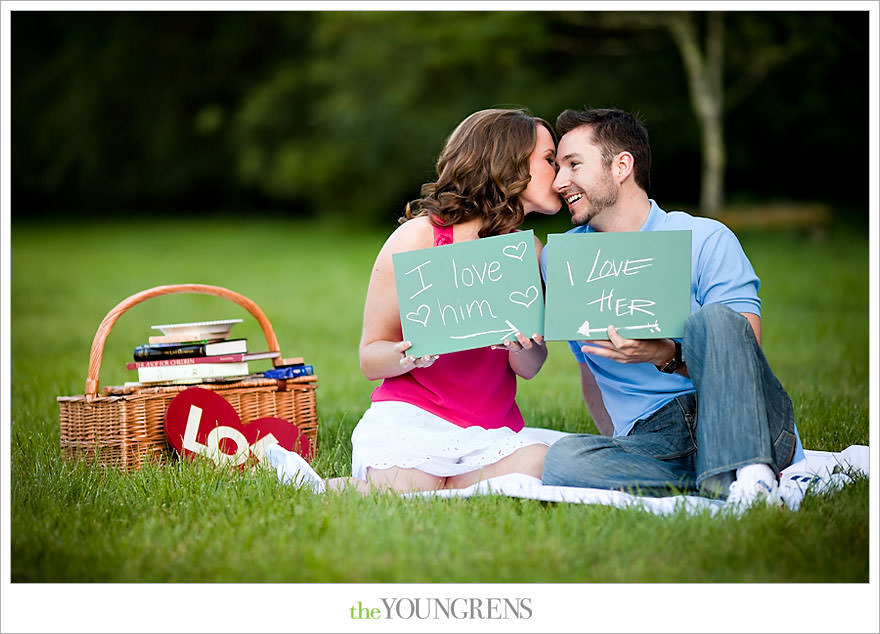 LOL. I LOVE these guys!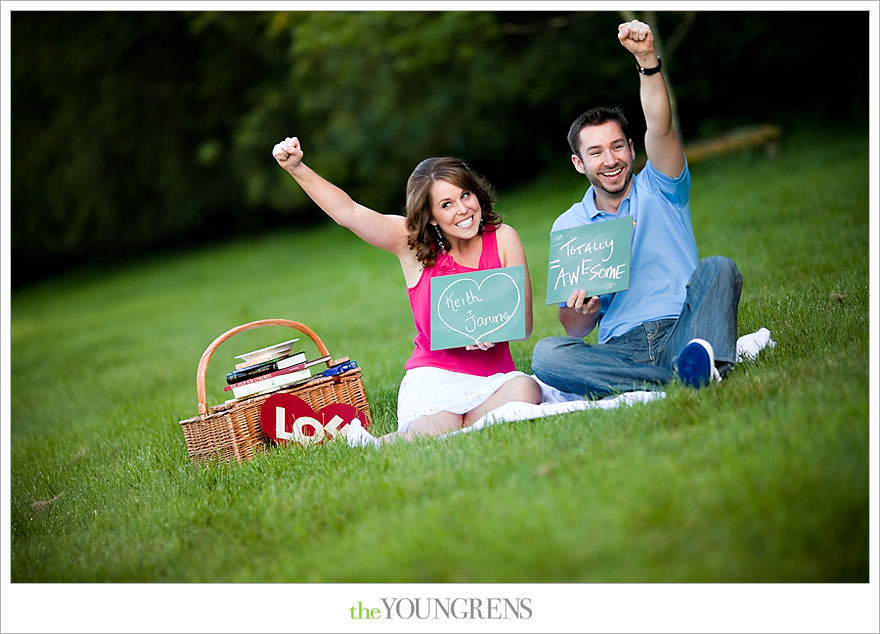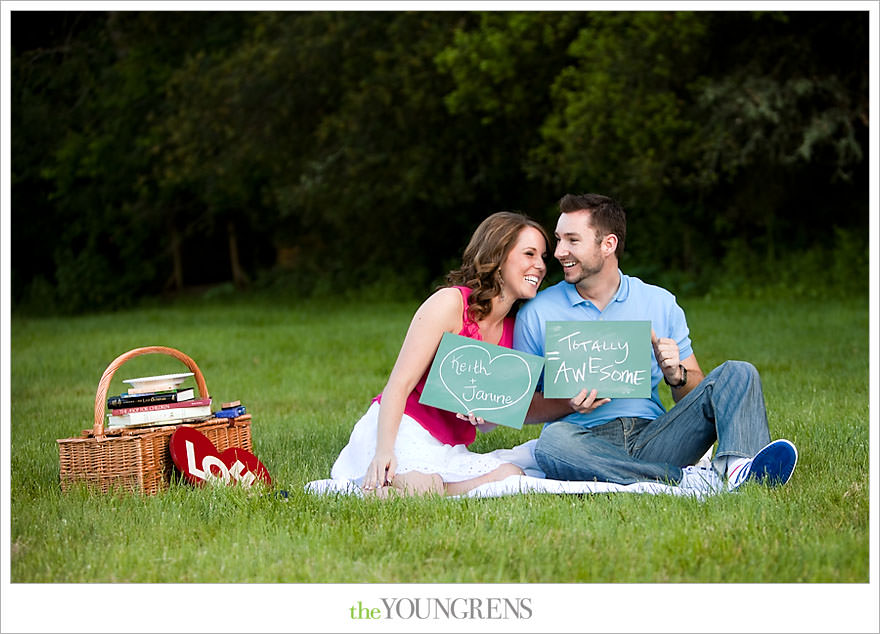 A little six shooter action…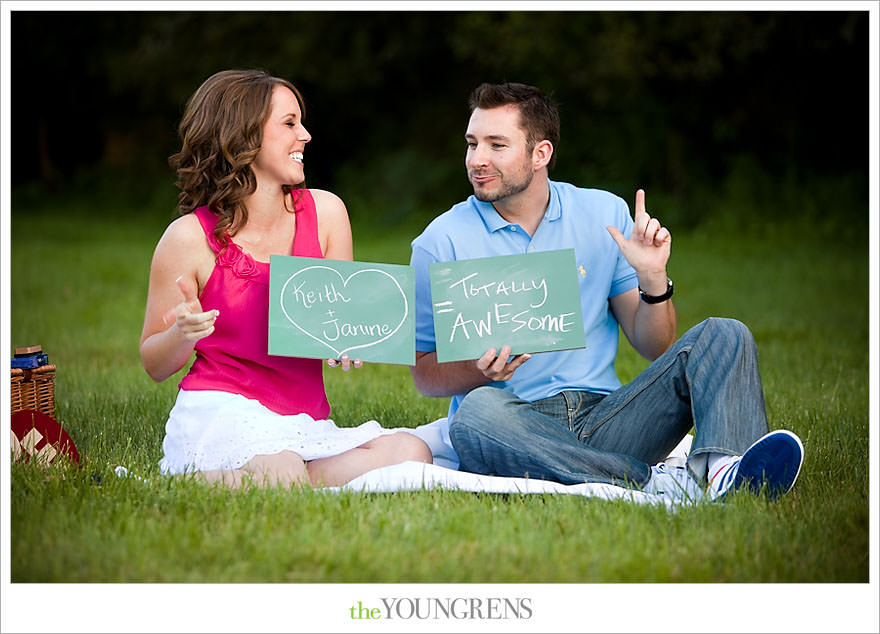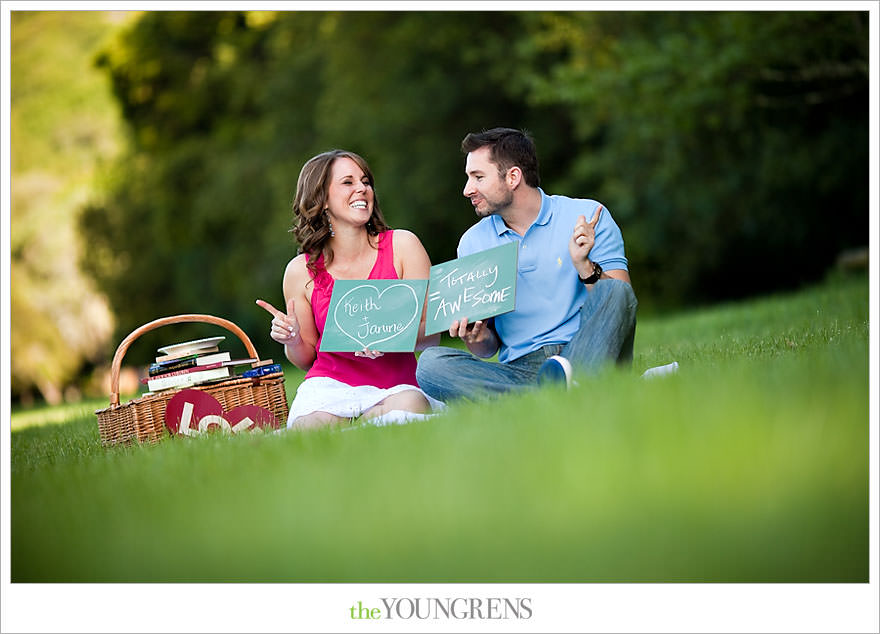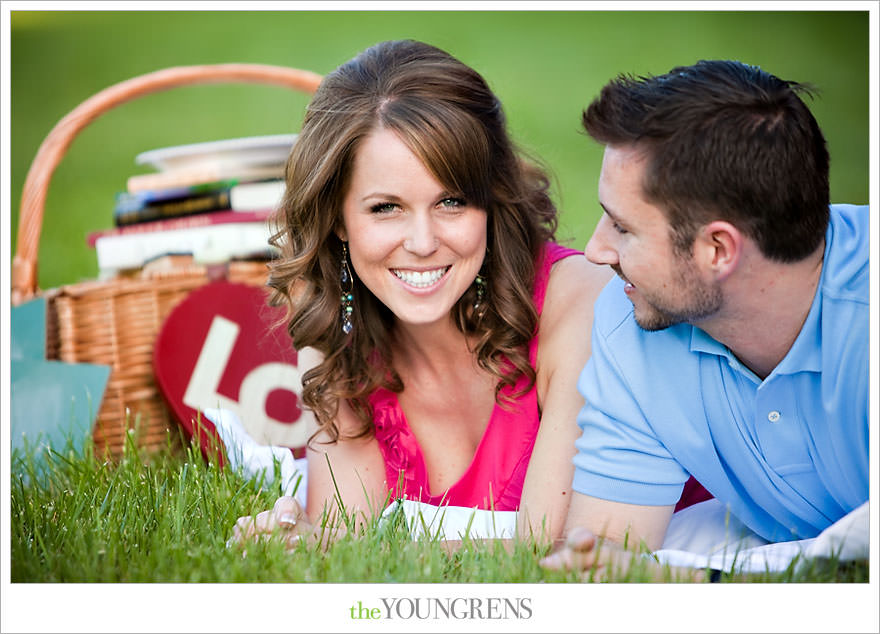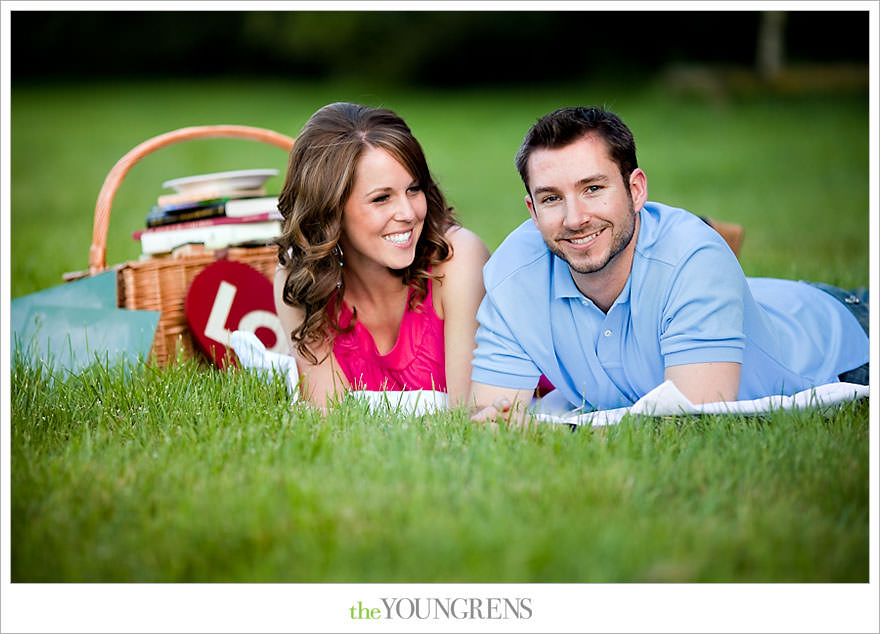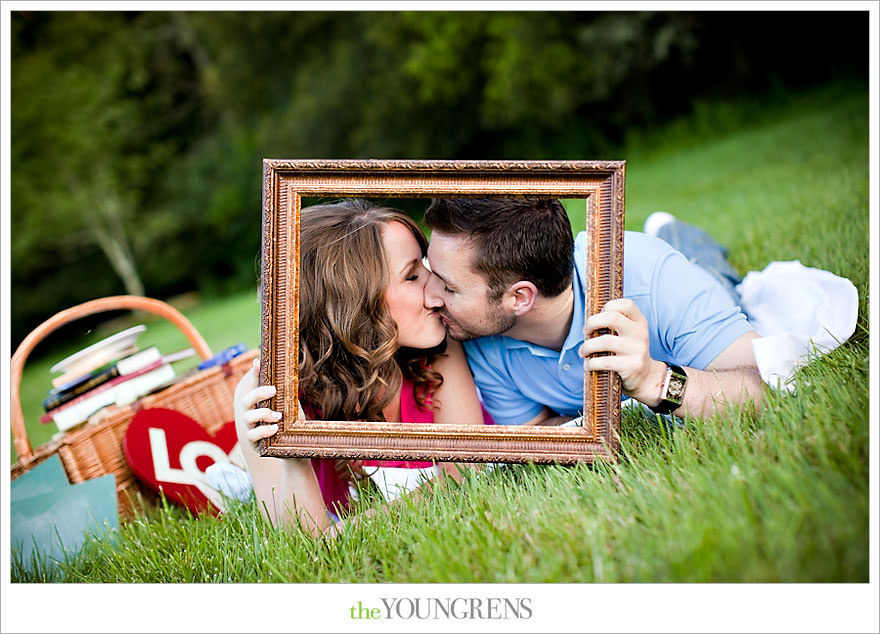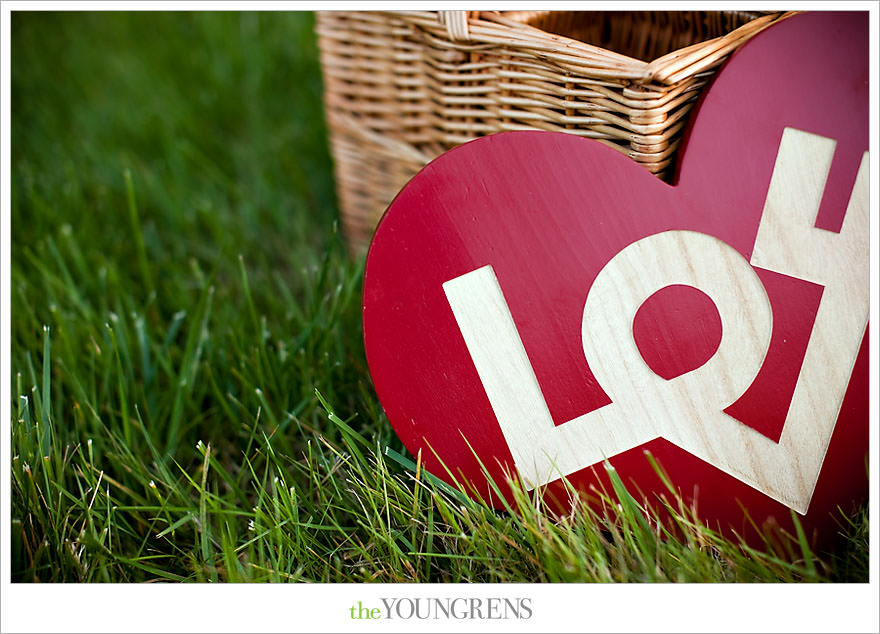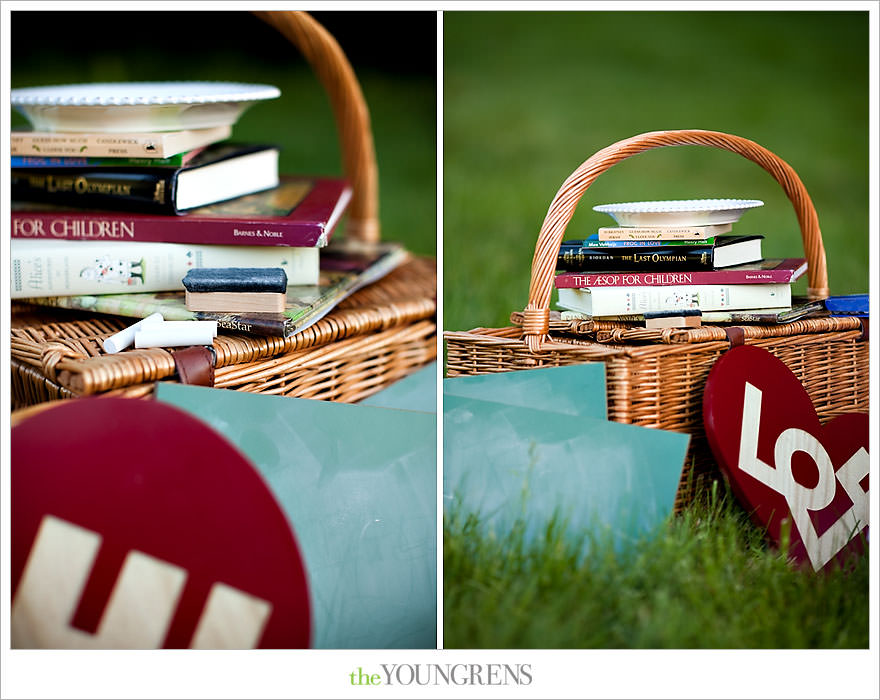 Way to rock the intensity you guys…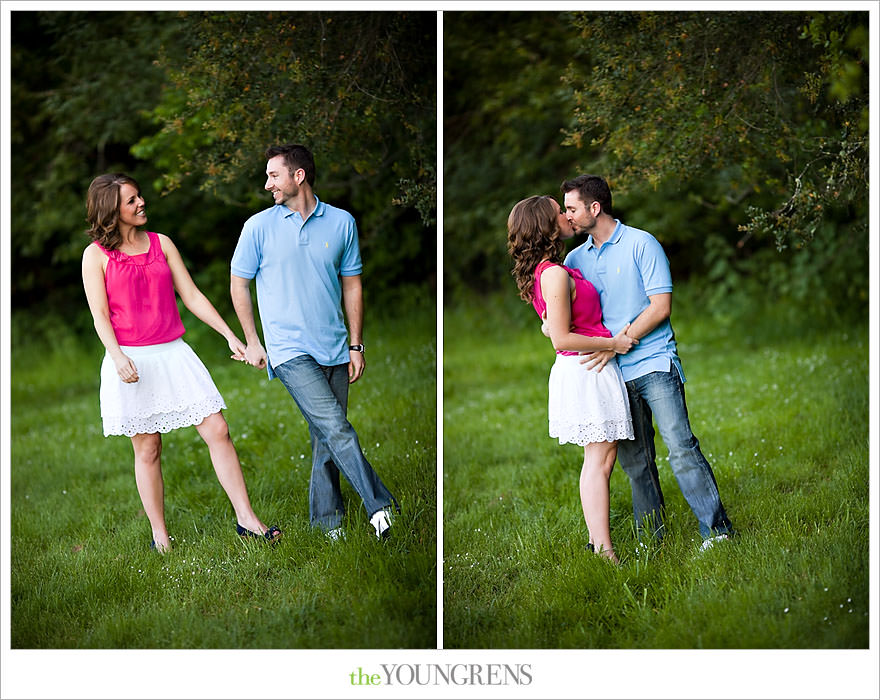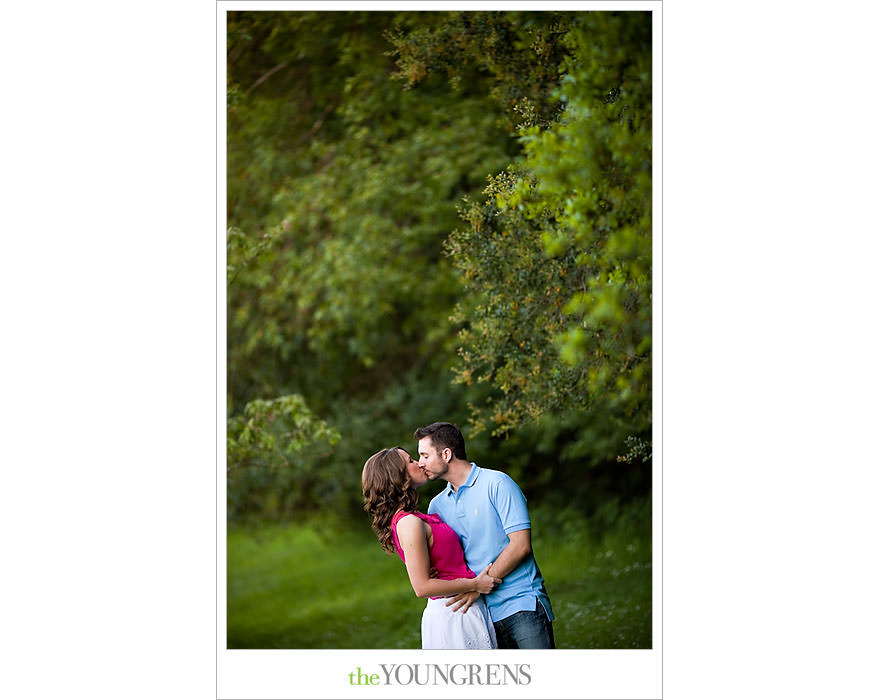 How cute are they??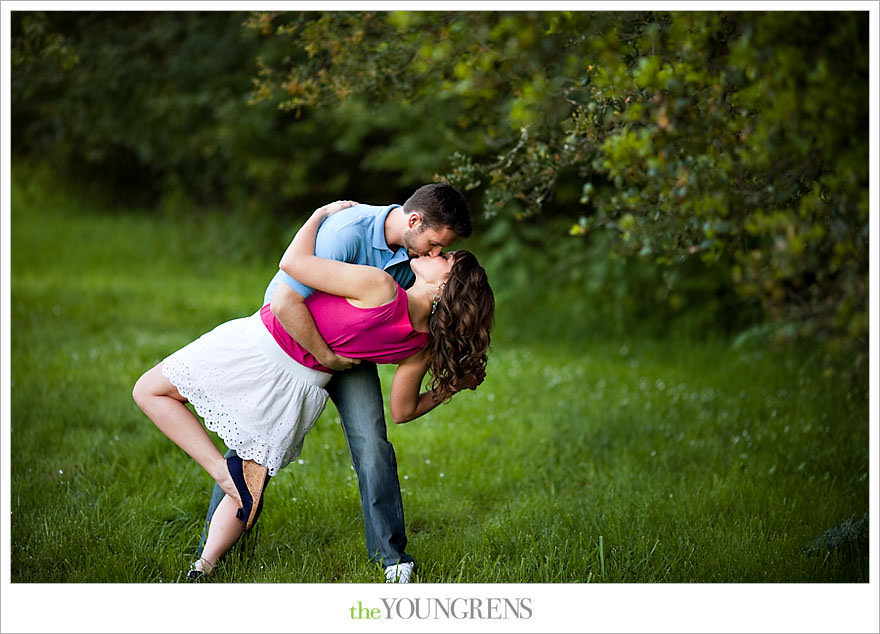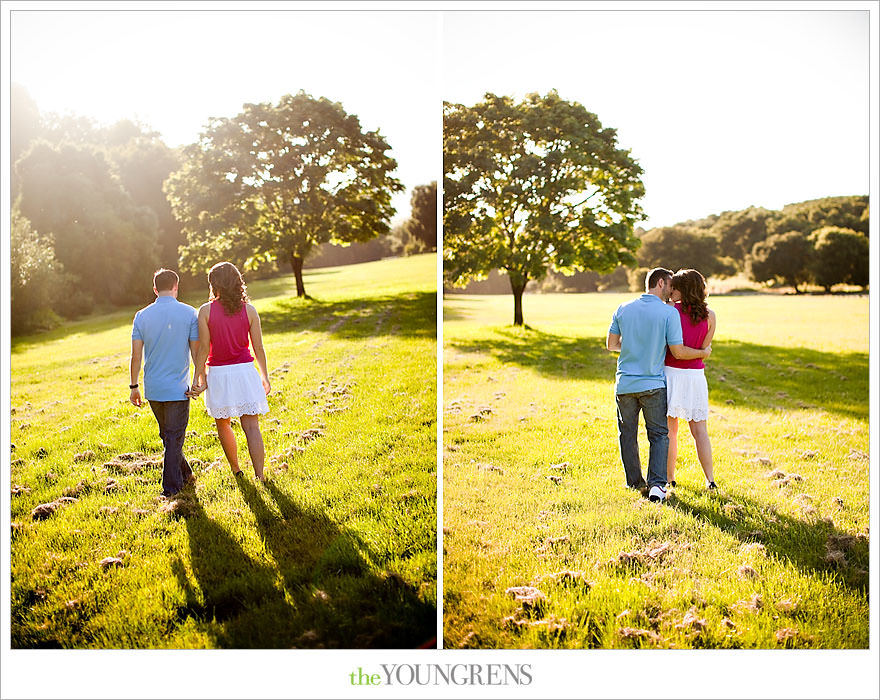 Allergies aside, I love the little bits of stuff in the air. So stinkin' romantic.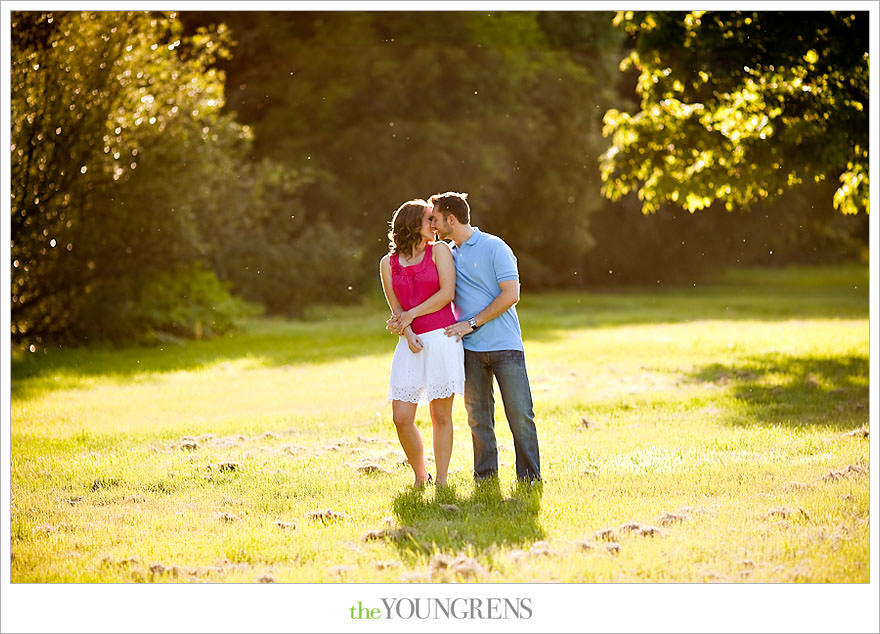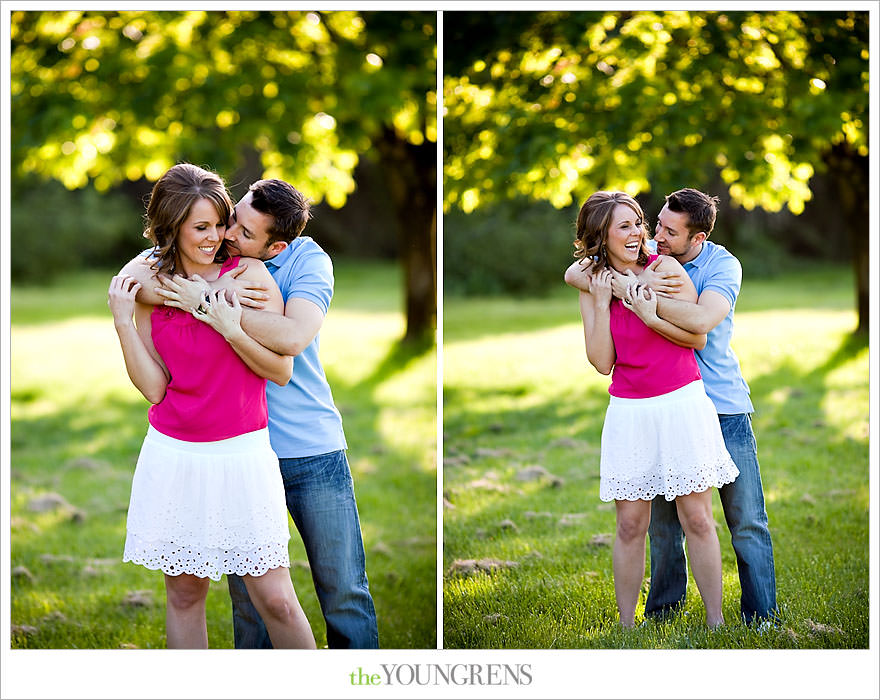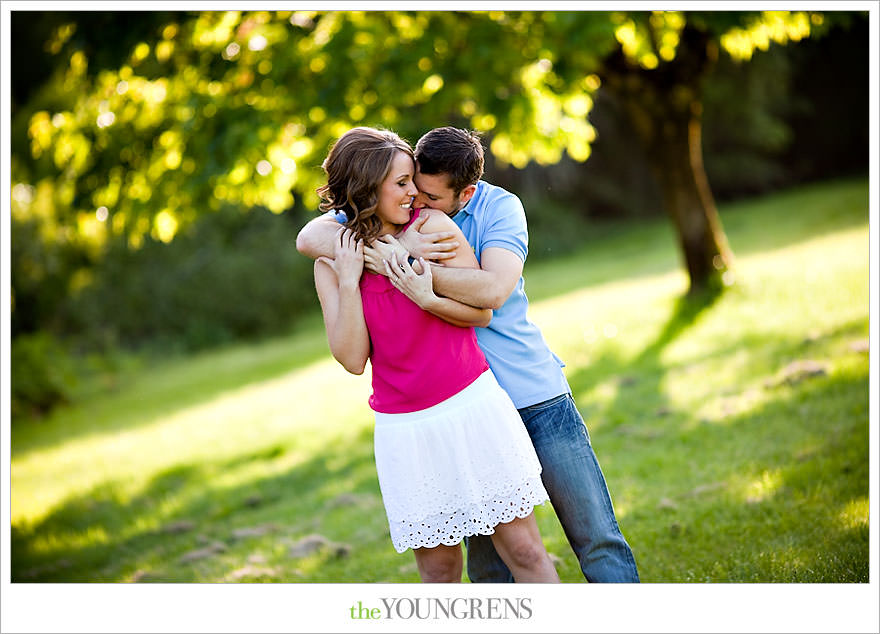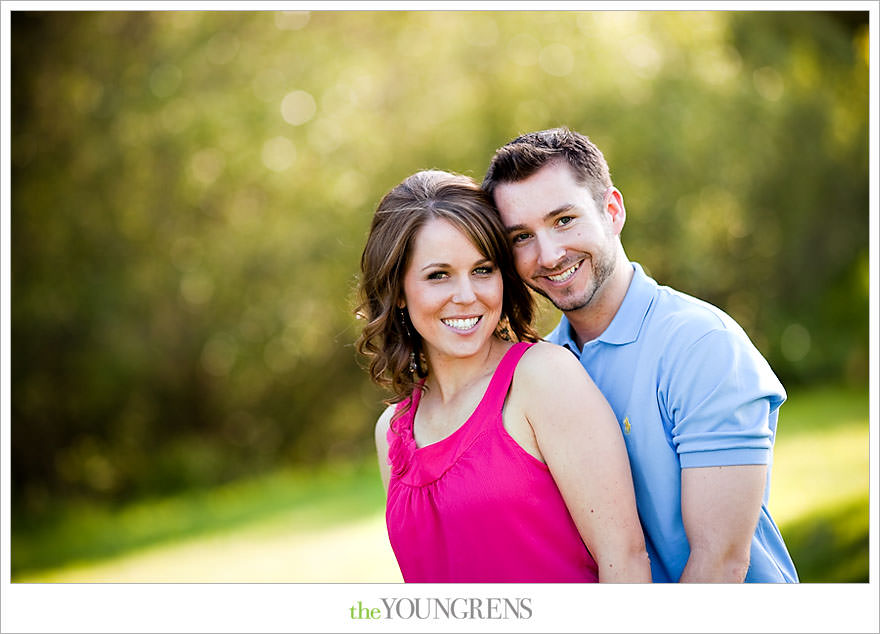 Squishy nose!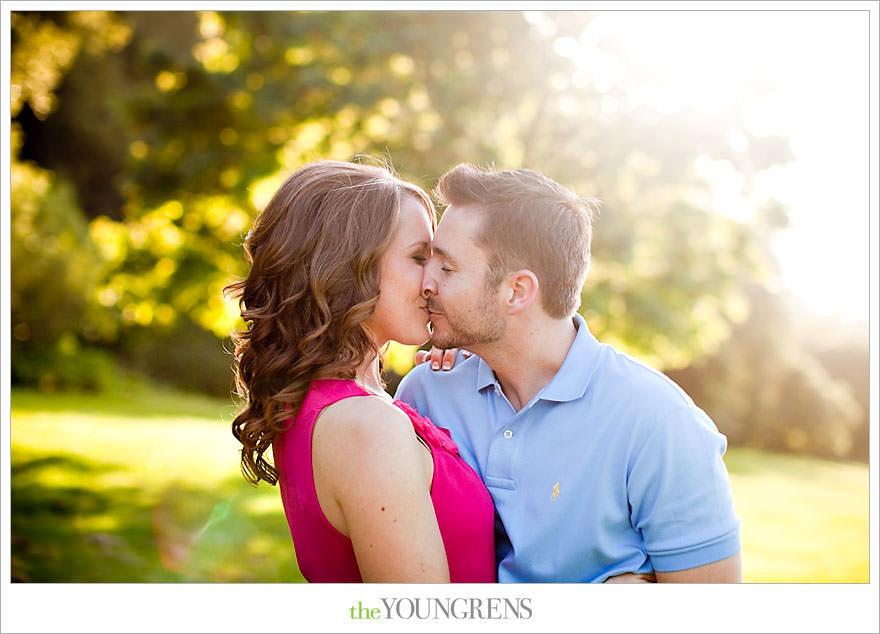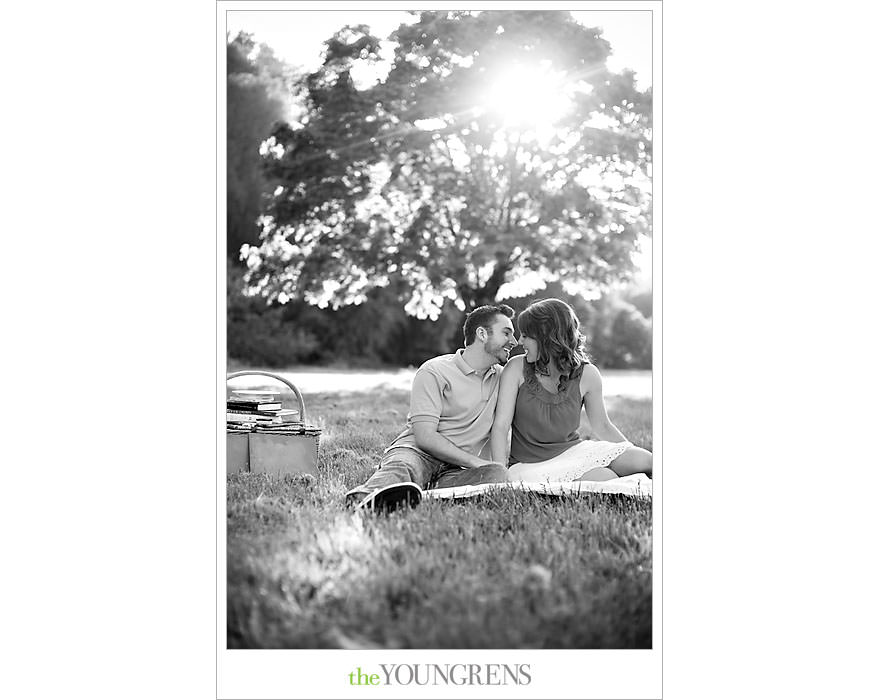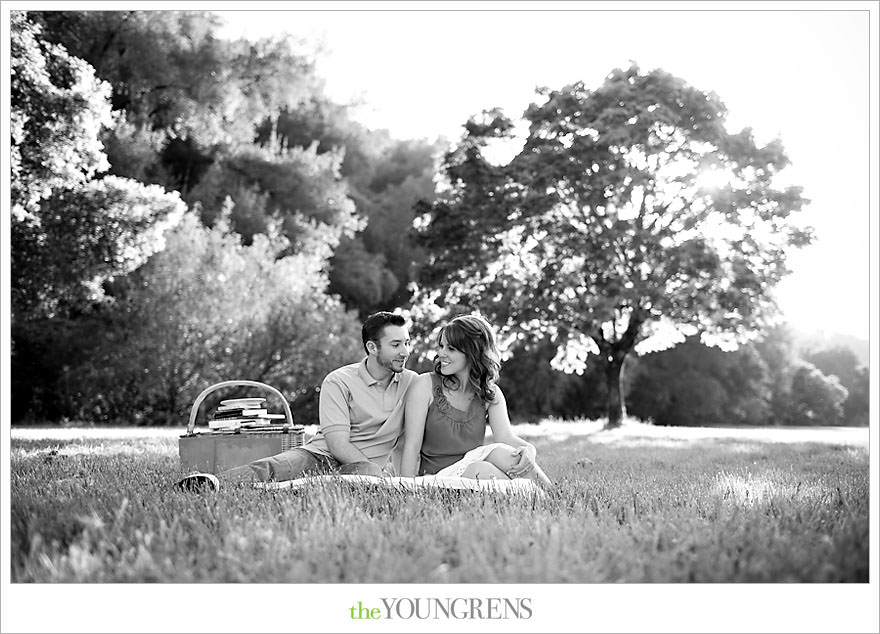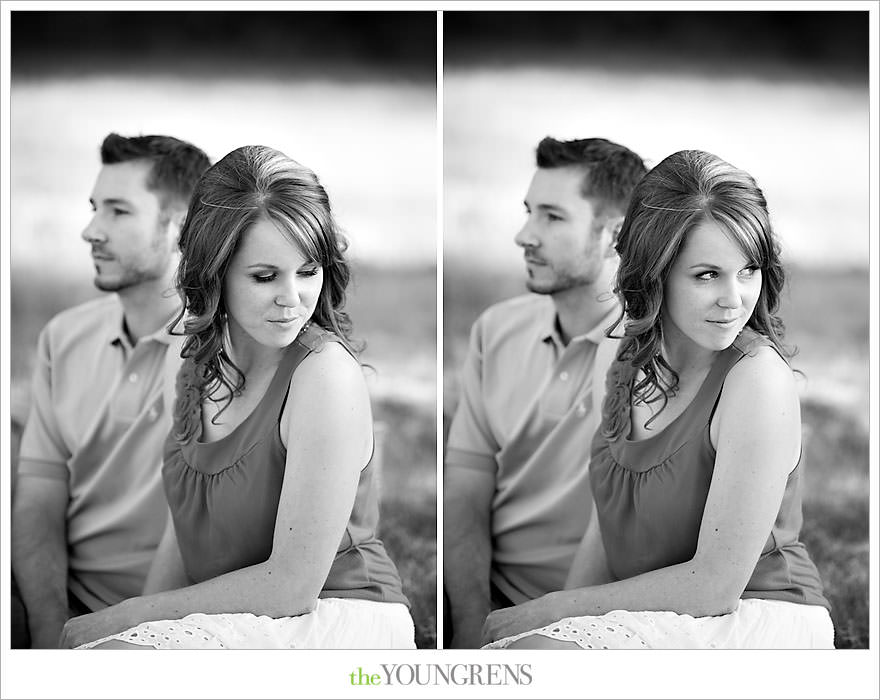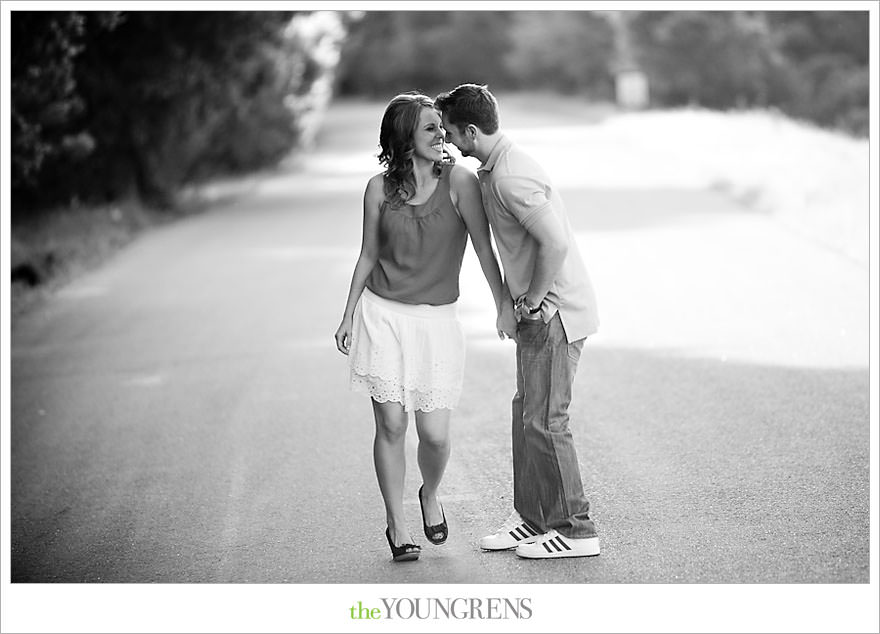 We've got tons more to share from our time with Keith and Janine, so stay tuned for more tomorrow! I can't wait!