The second half of Kent and Jacqueline's Newport Beach engagement session was all about telling the story of their favorite weekend activity – grabbing some champagne and hanging out with friends on the Newport harbor. So we did exactly that – Kent went out and bought Jacqueline's favorite champagne while she slipped into her favorite dress and we headed down to the neighborhood docks. And the neighborhood docks? Yeah, they were basically gorgeous.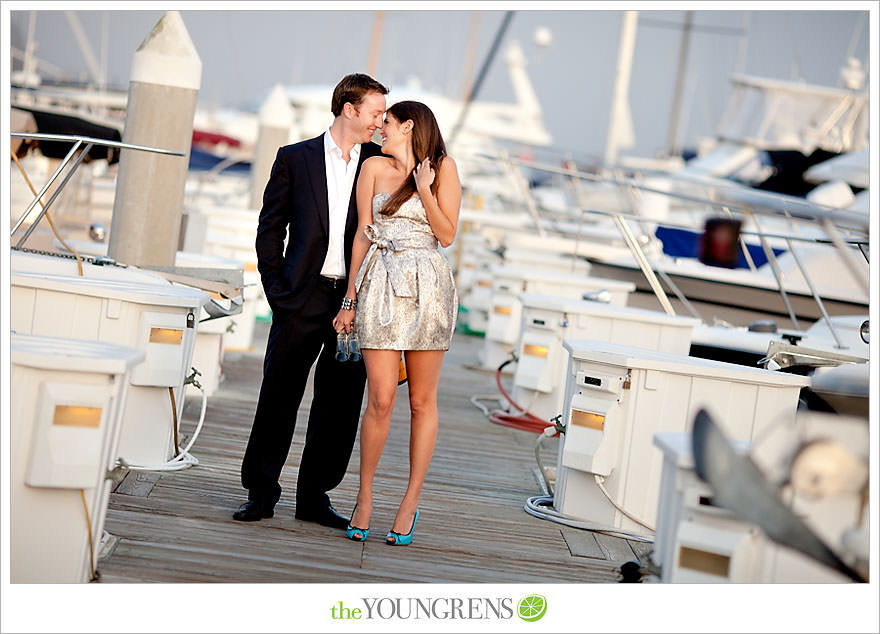 There was whole lot of workin' it…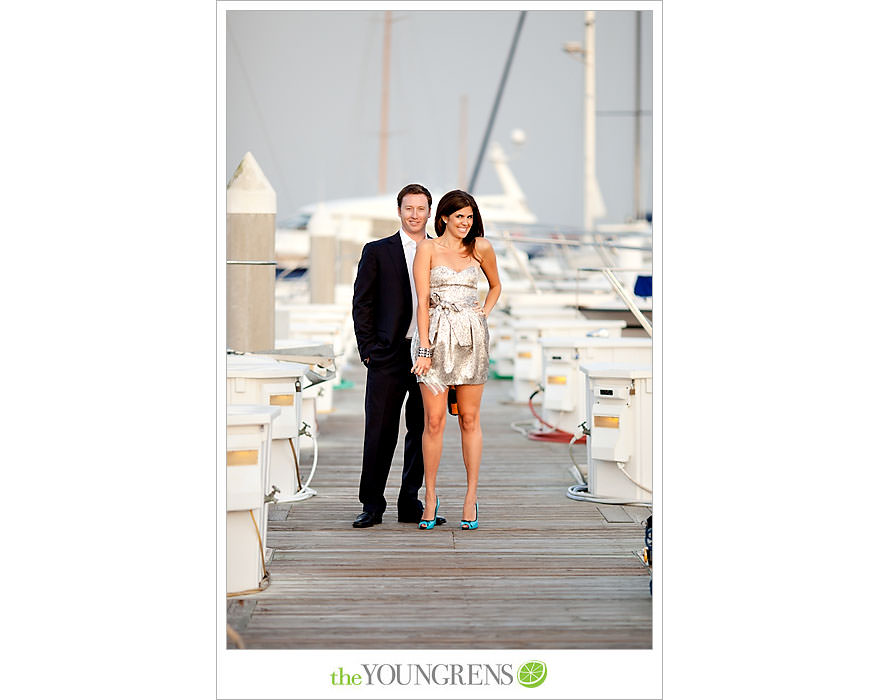 And lots of laughter…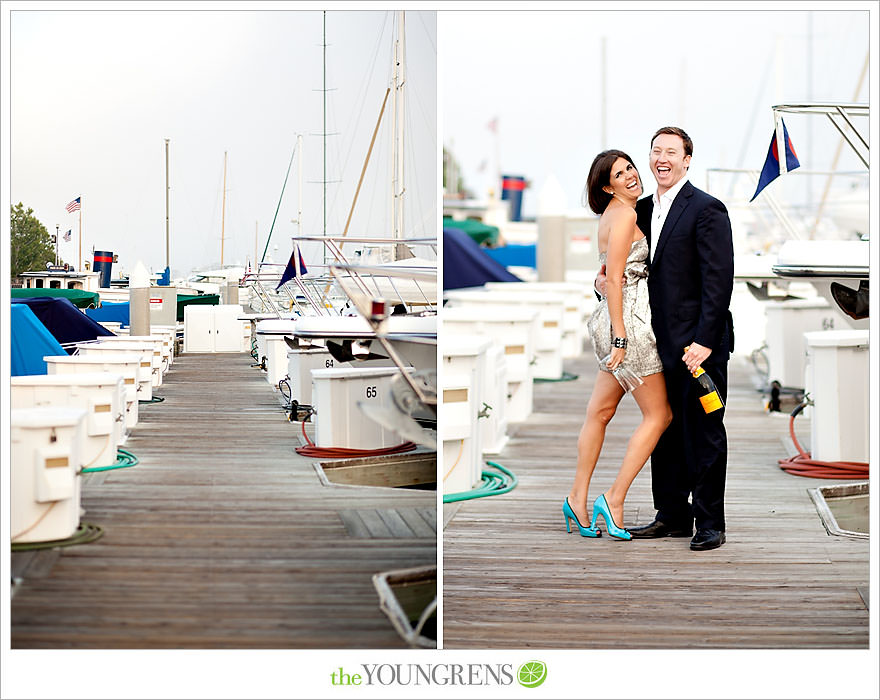 And lots of those fabulous heels that we all fell in love with yesterday.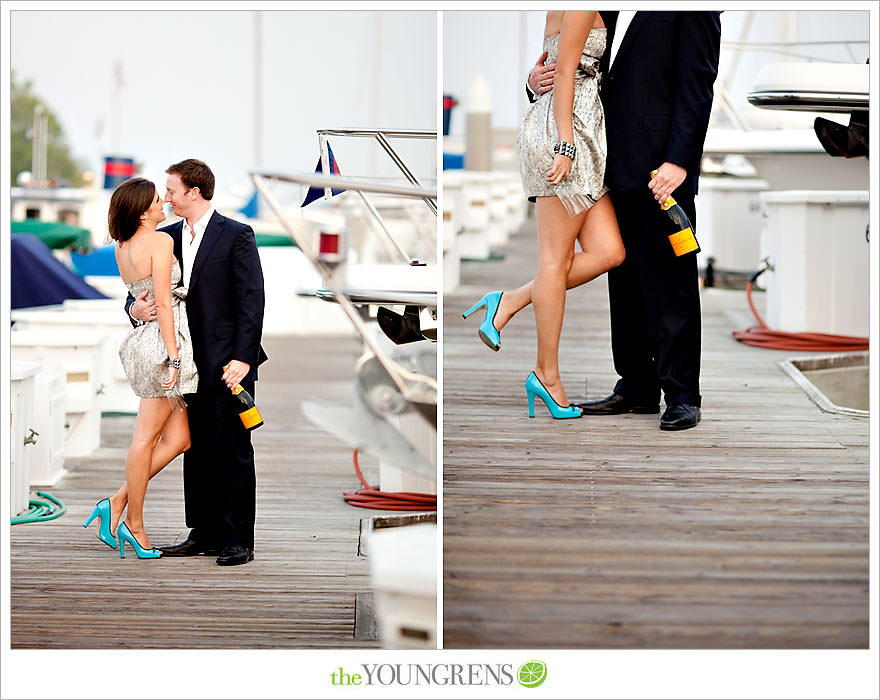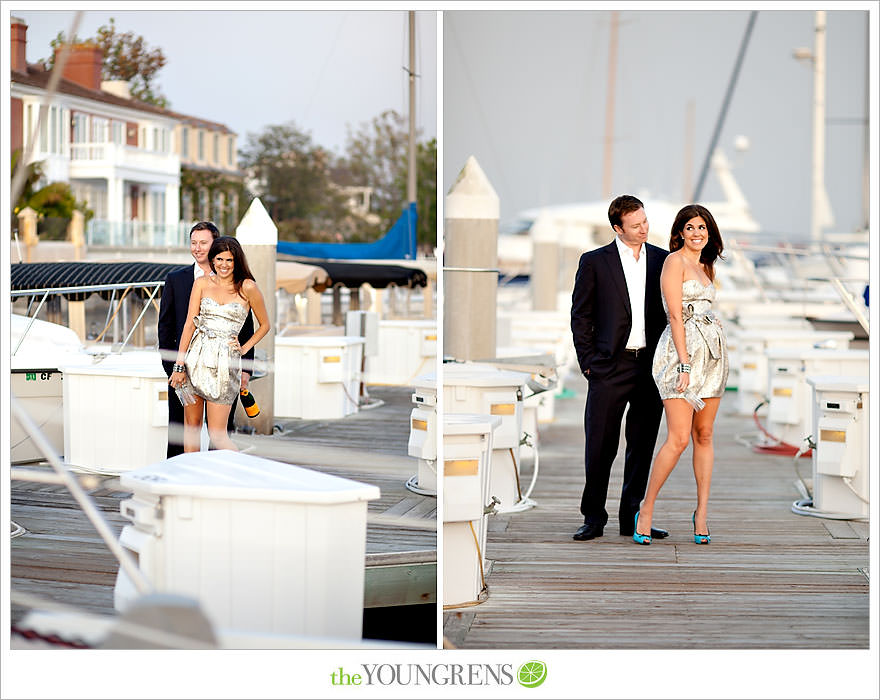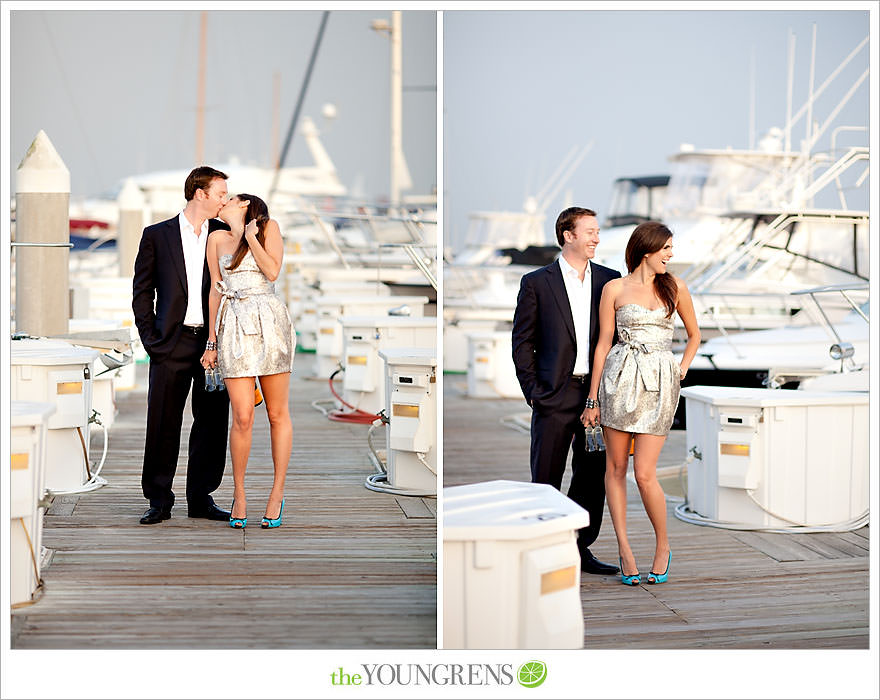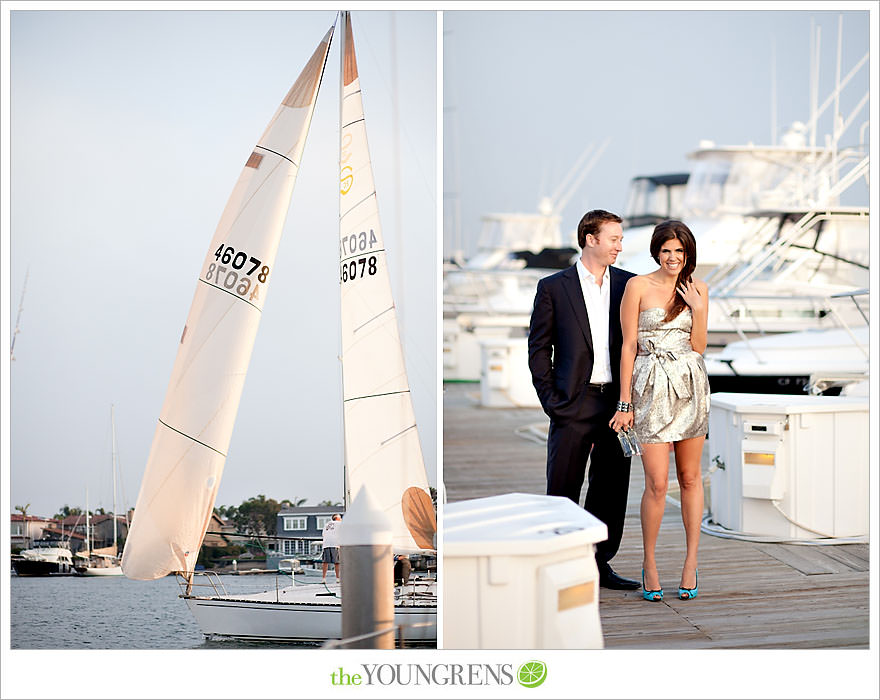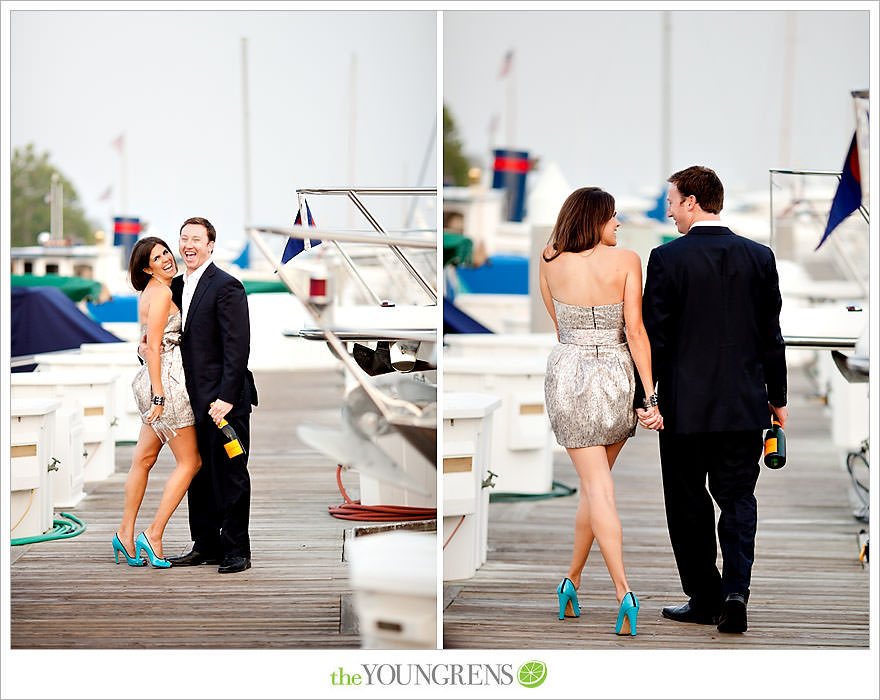 As we headed towards Kent's boat, we hopped on a yacht for a little fun.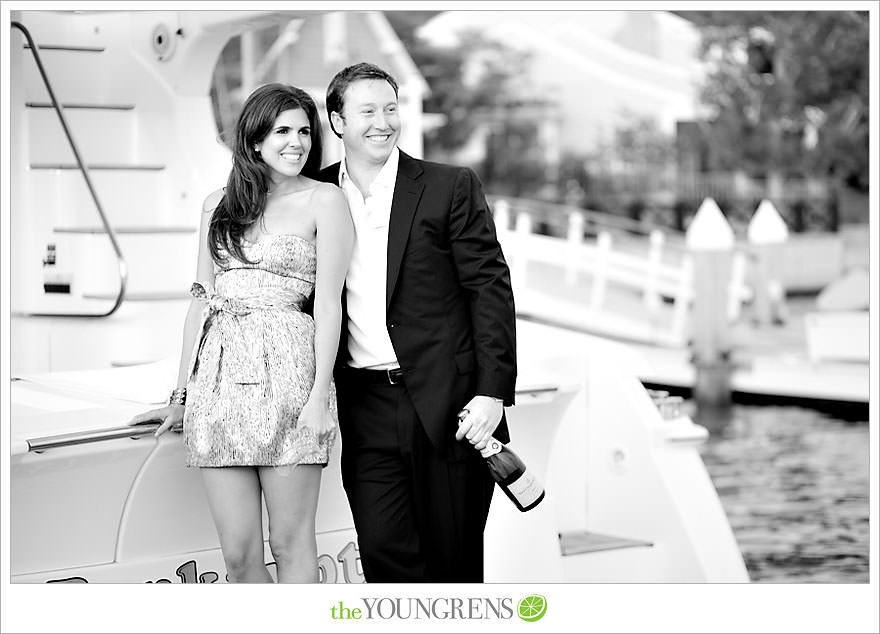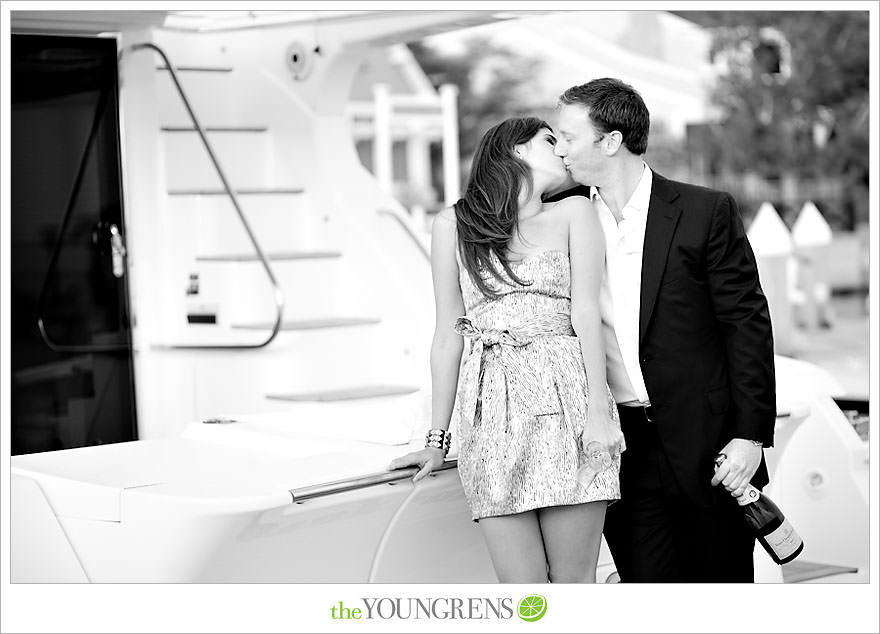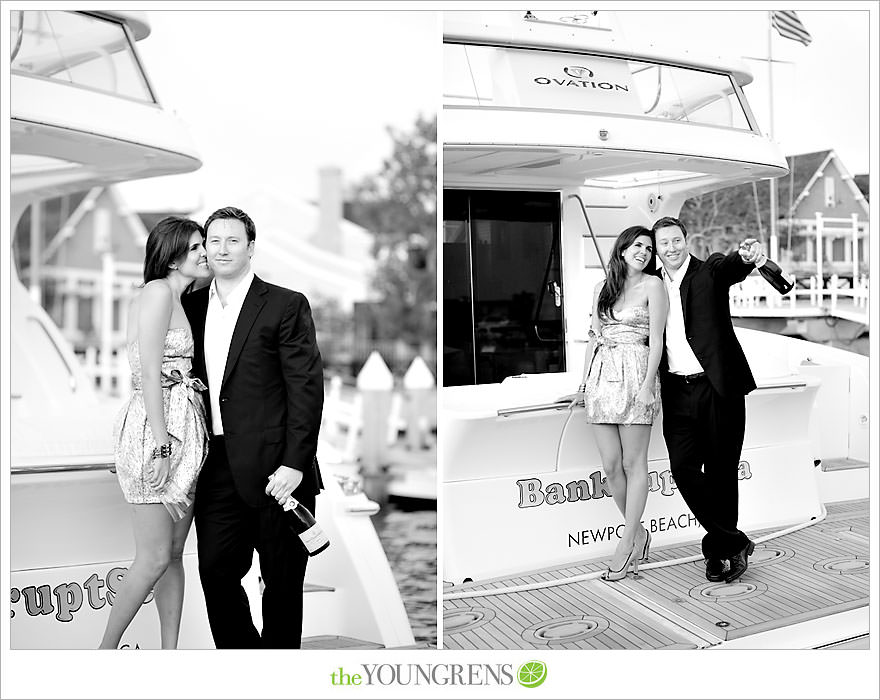 Then we were distracted by this cute little setting and the sailboats floating by on their way to the beer can races.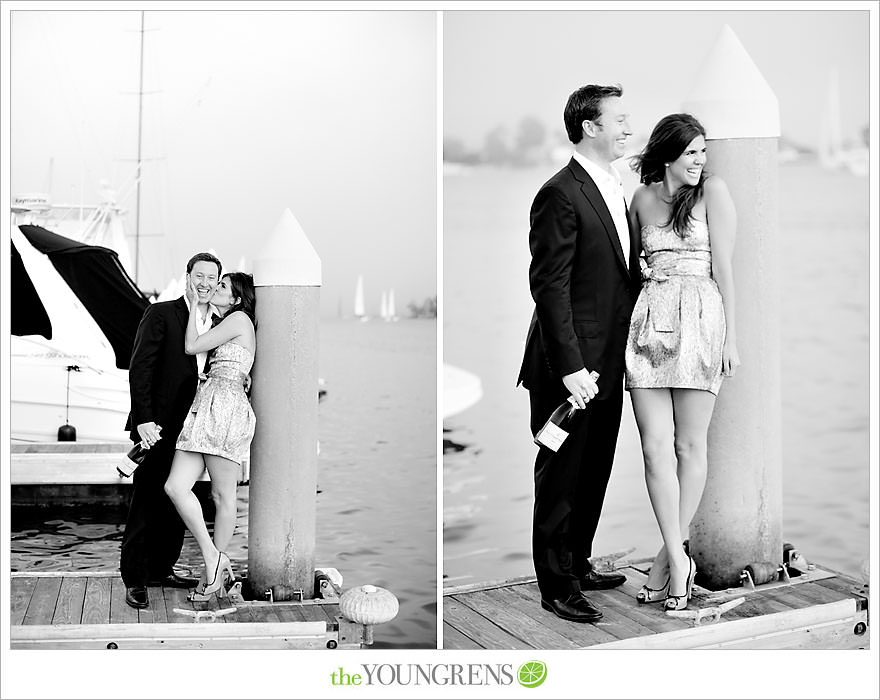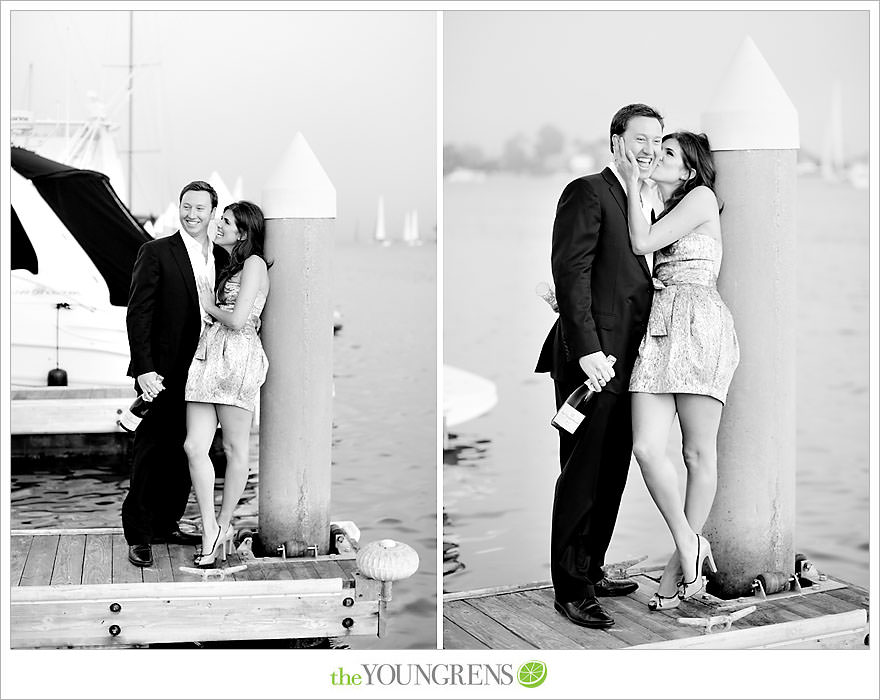 And we finally made it to the boat!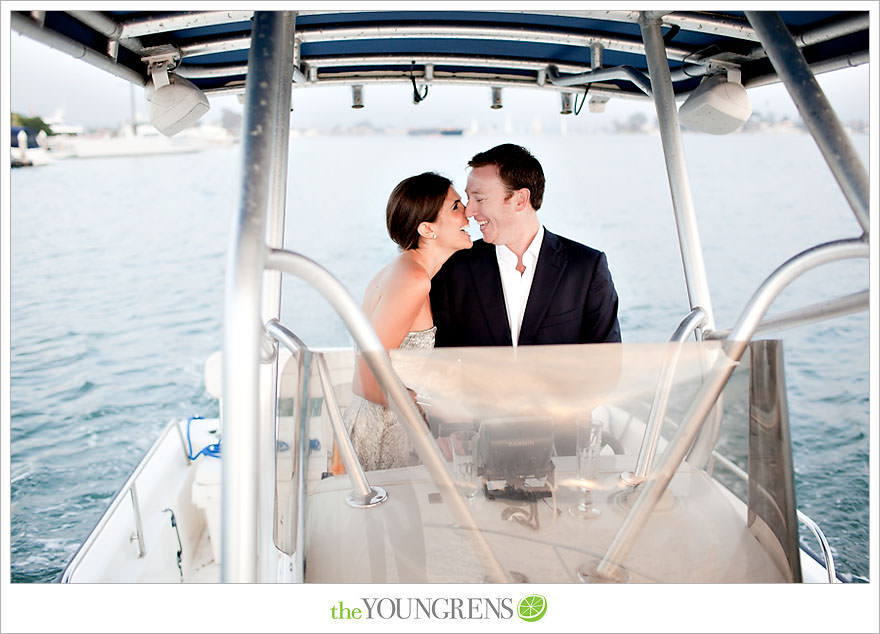 I can see these two doing this exact same thing in 50 years.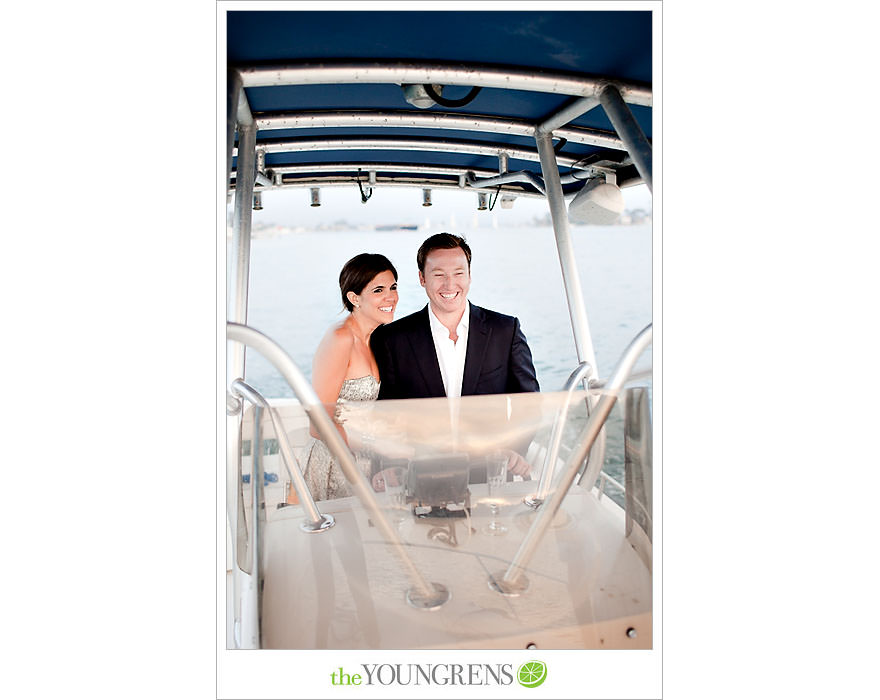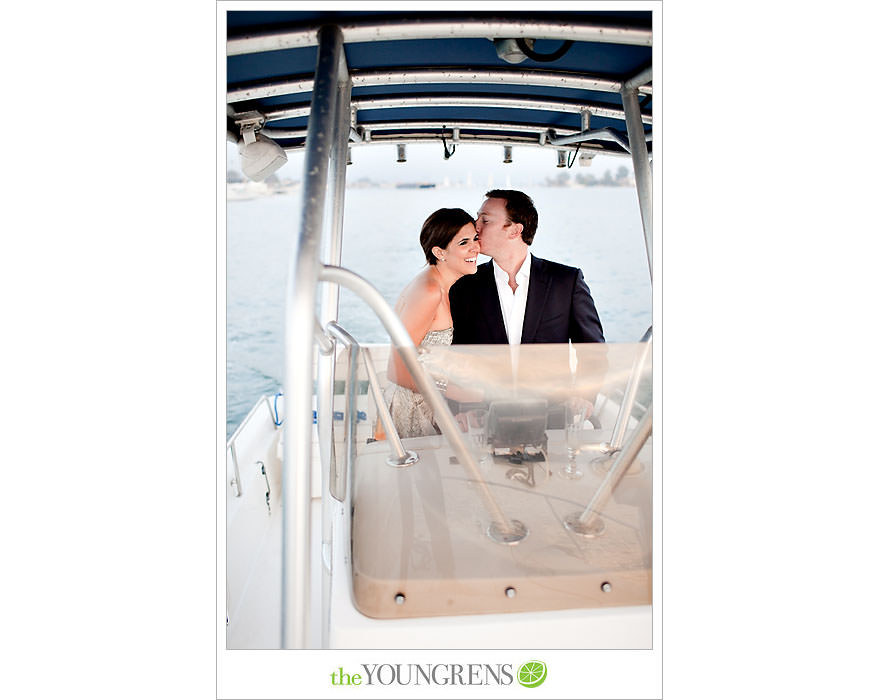 We made our way to a favorite spot of theirs and popped the champagne – yeah!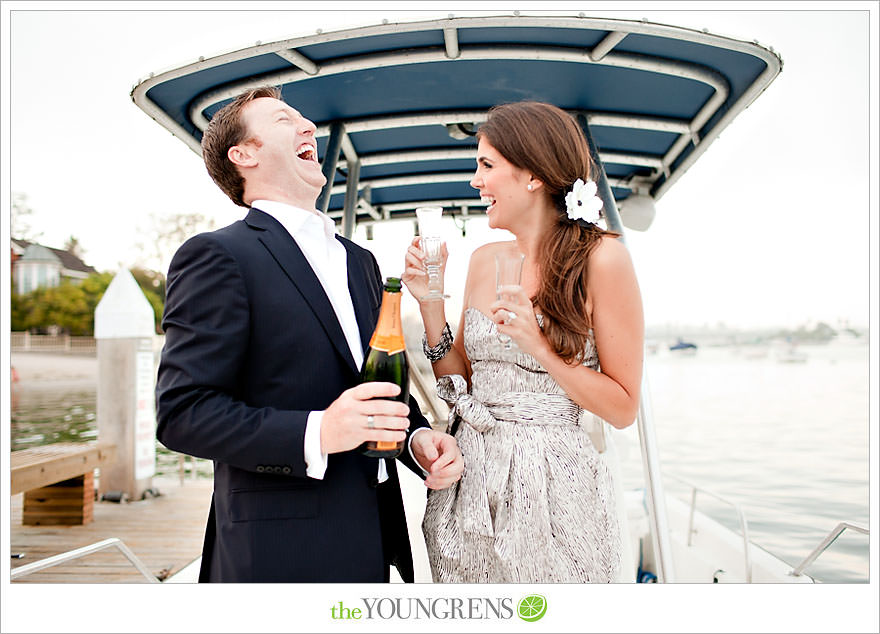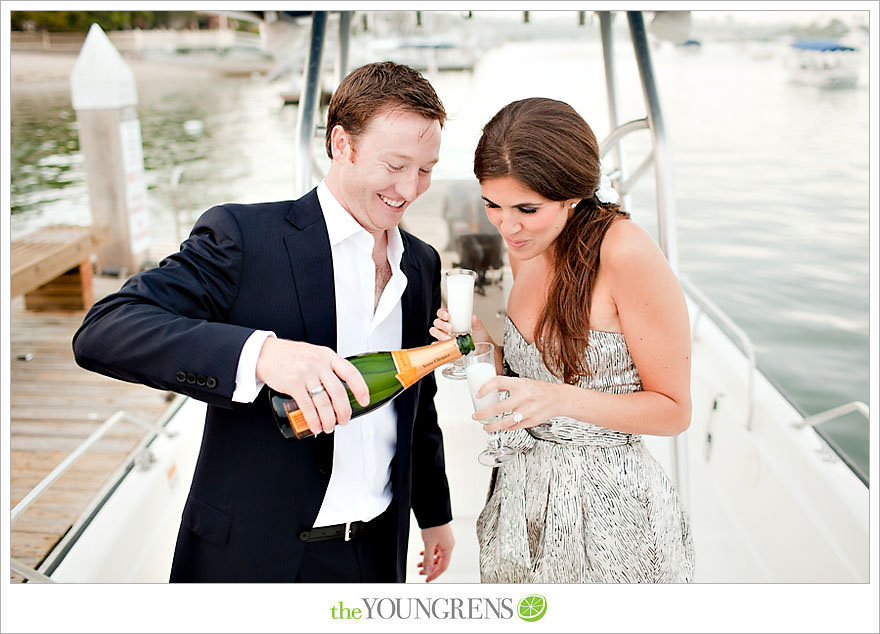 Cheers!!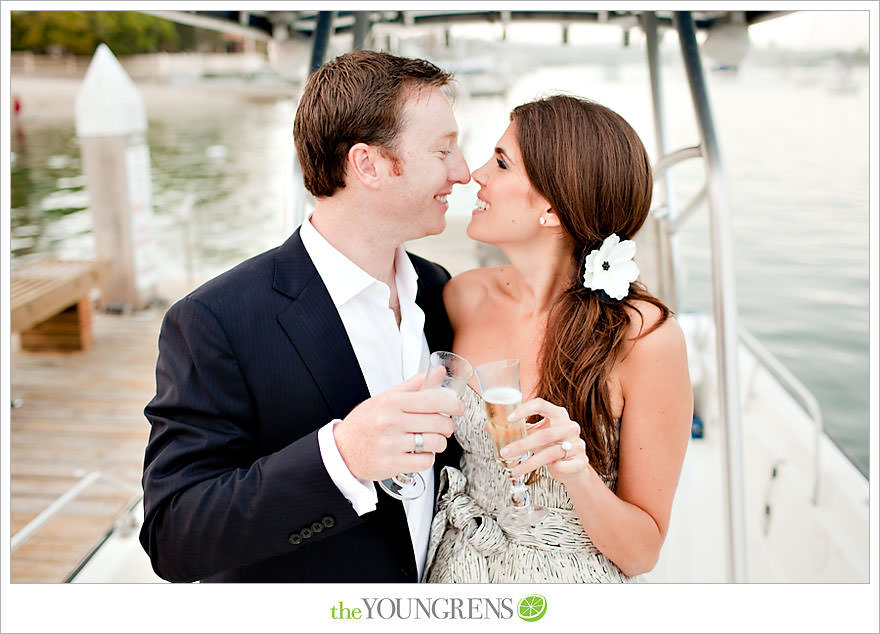 So cute!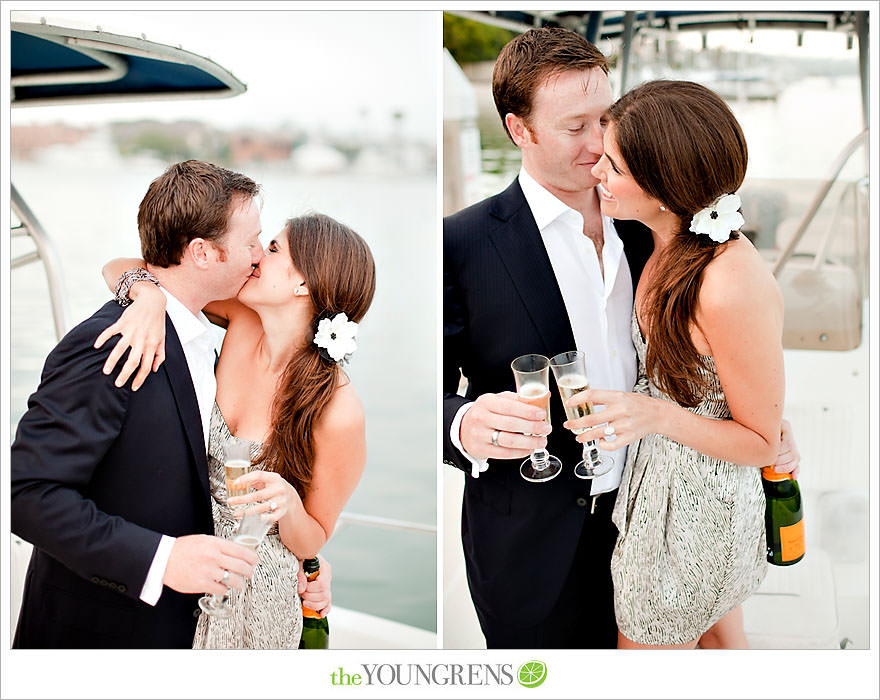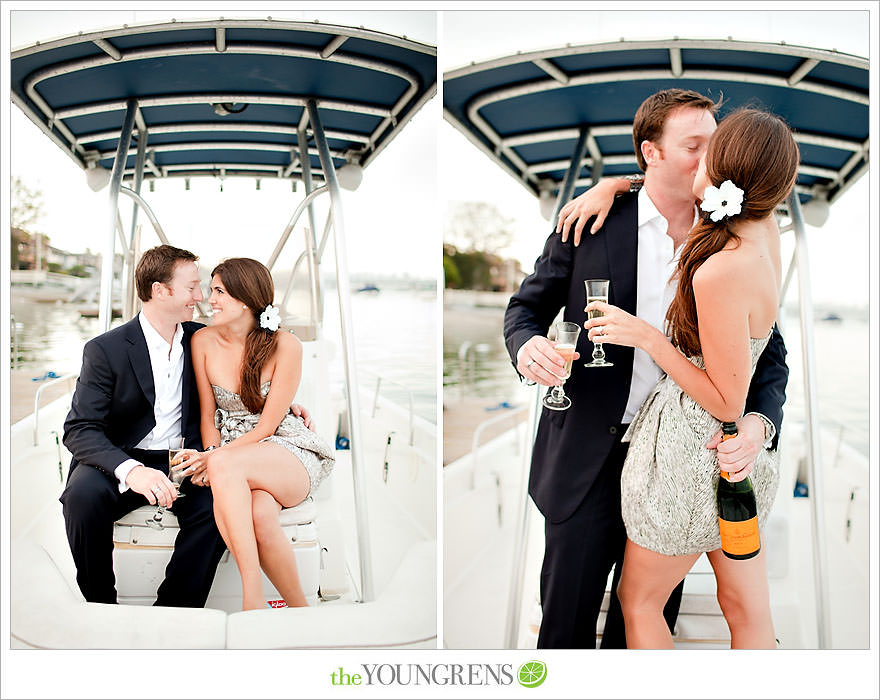 I love this next series – it all seems so soft and elegant and fun at the same time.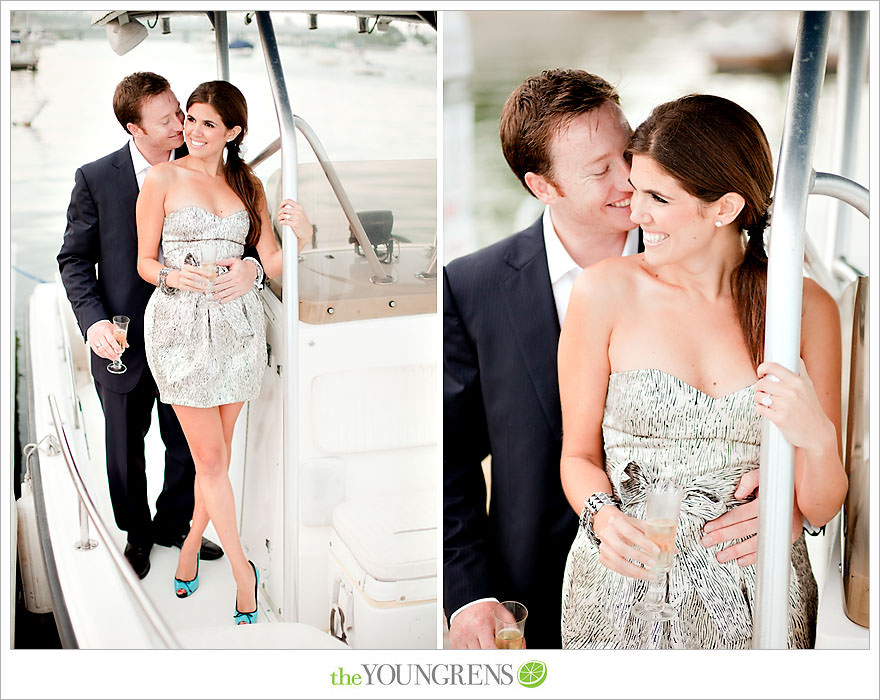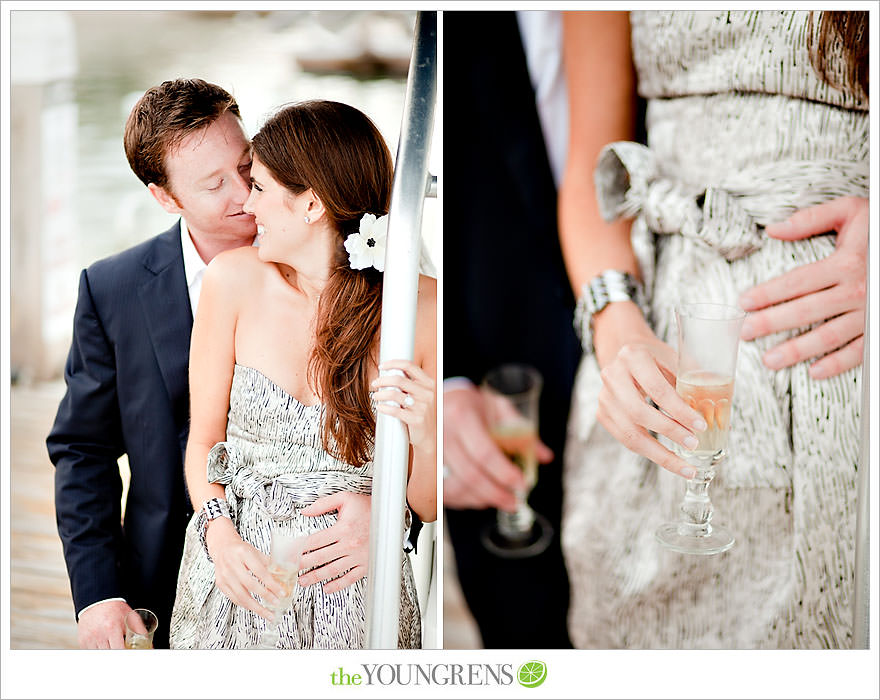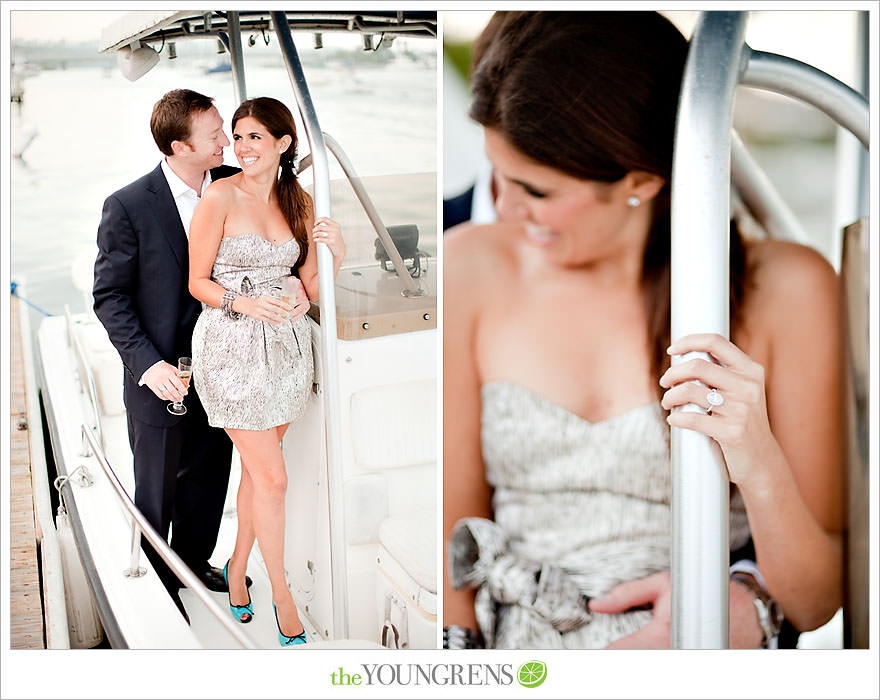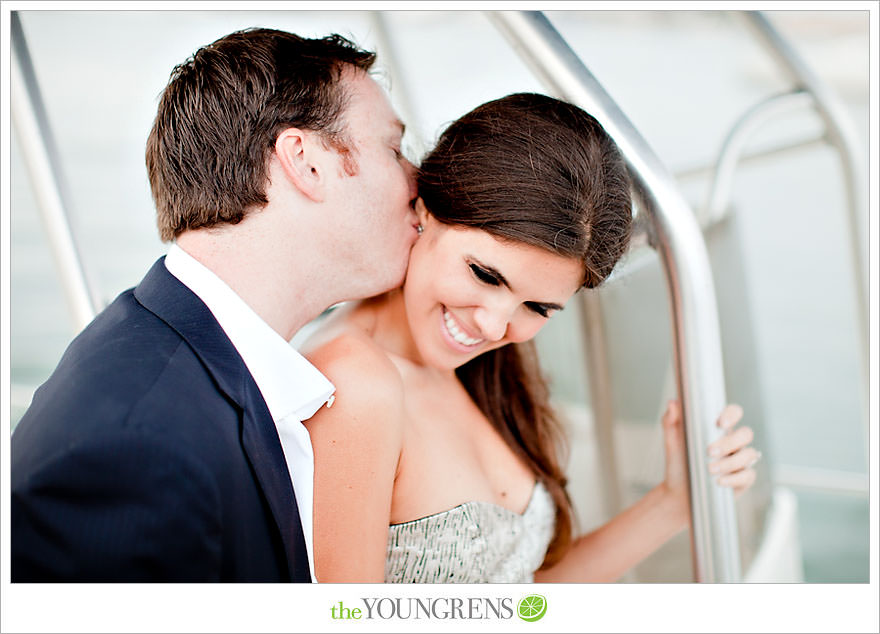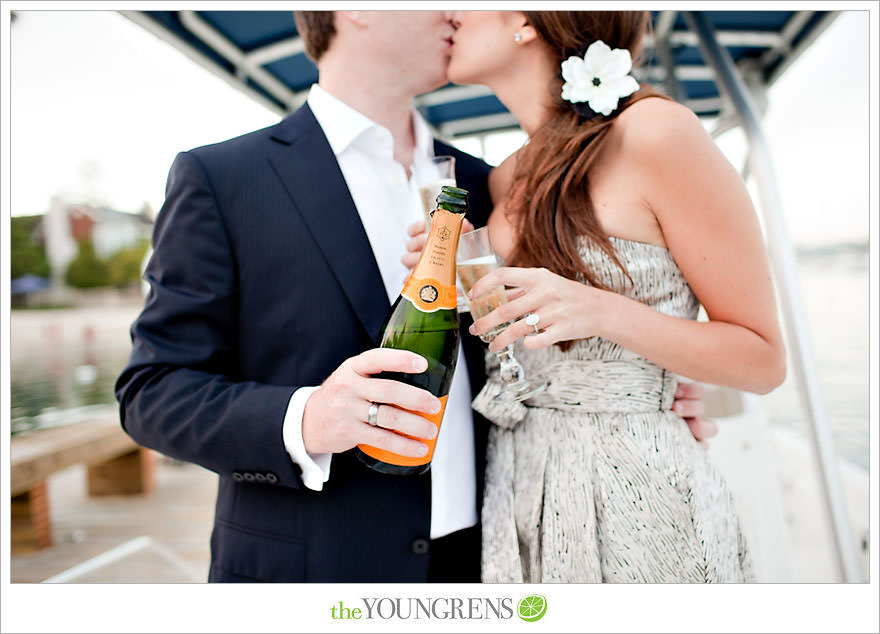 I loved how peaceful the harbor became as the evening wound down.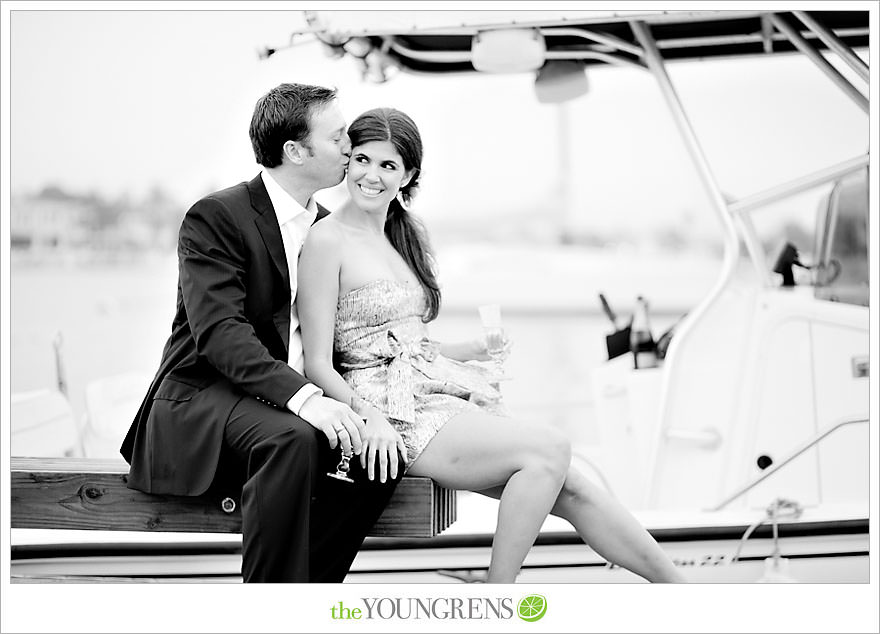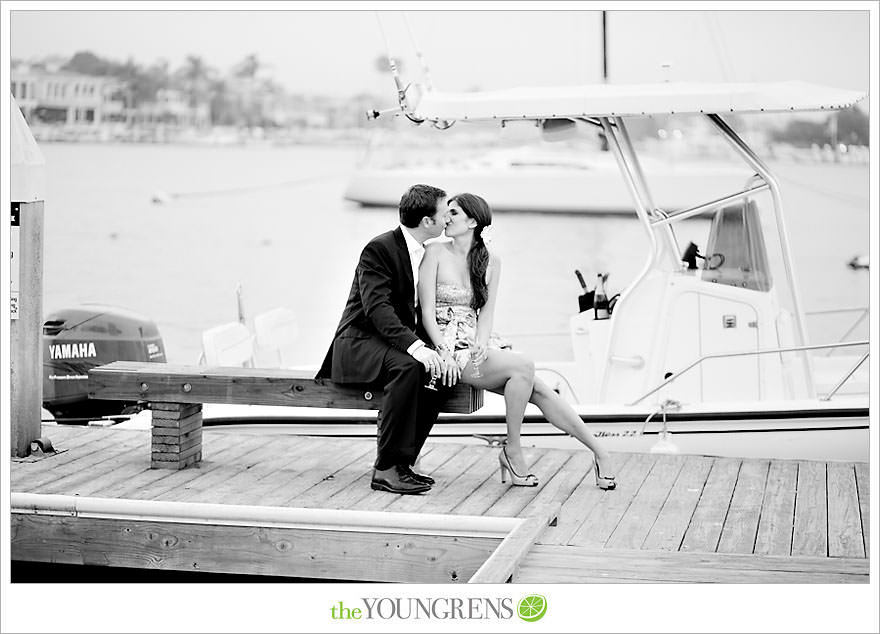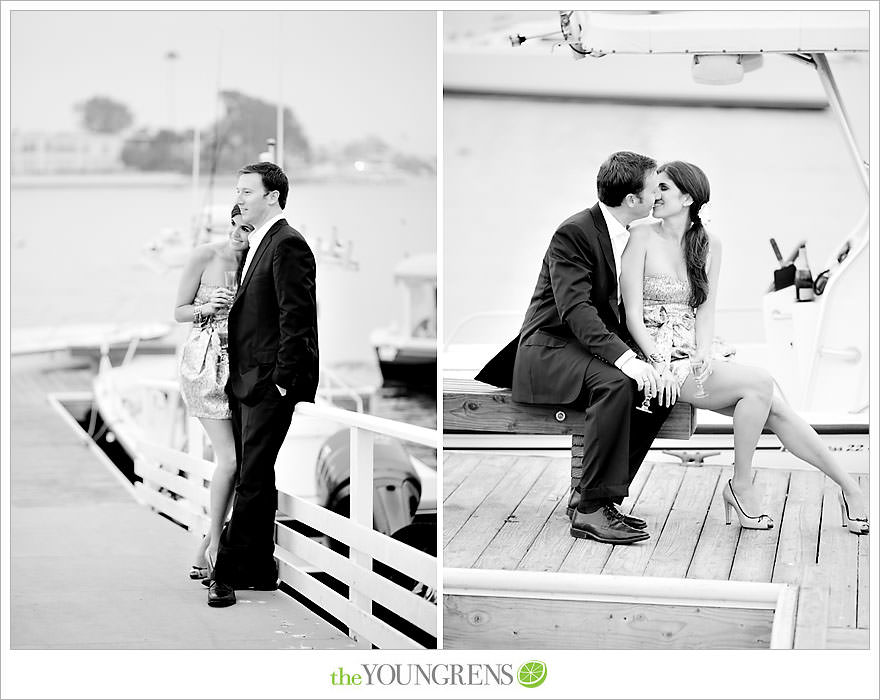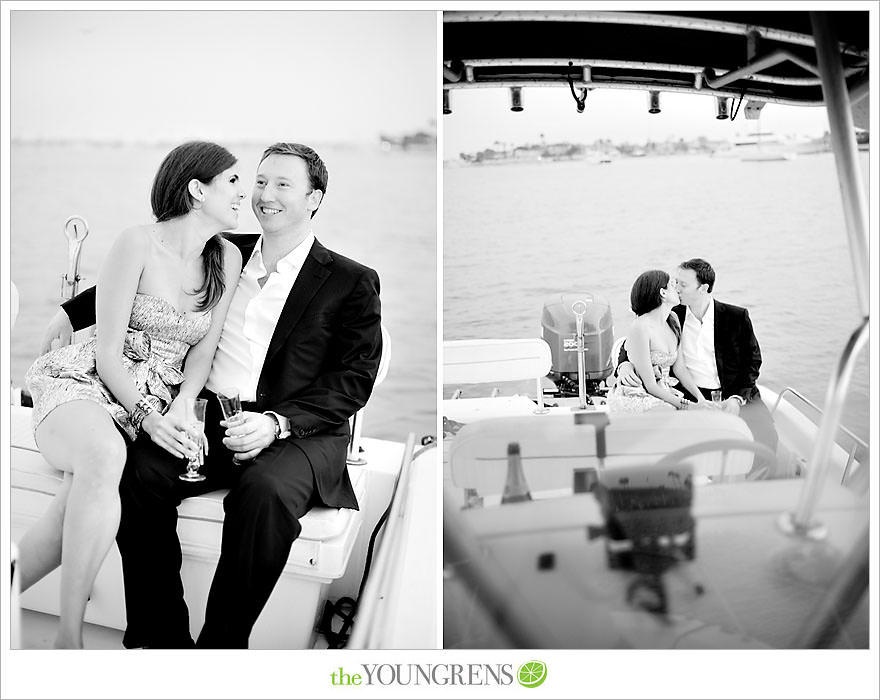 Wanna know why these two are laughing? Because in order for Jeff to grab this wide shot, he had to sit on the very tip of the boat, and I had to curl up beneath him and between his legs so I wouldn't show up in it. It was quite an amazing feat – if I do say so myself…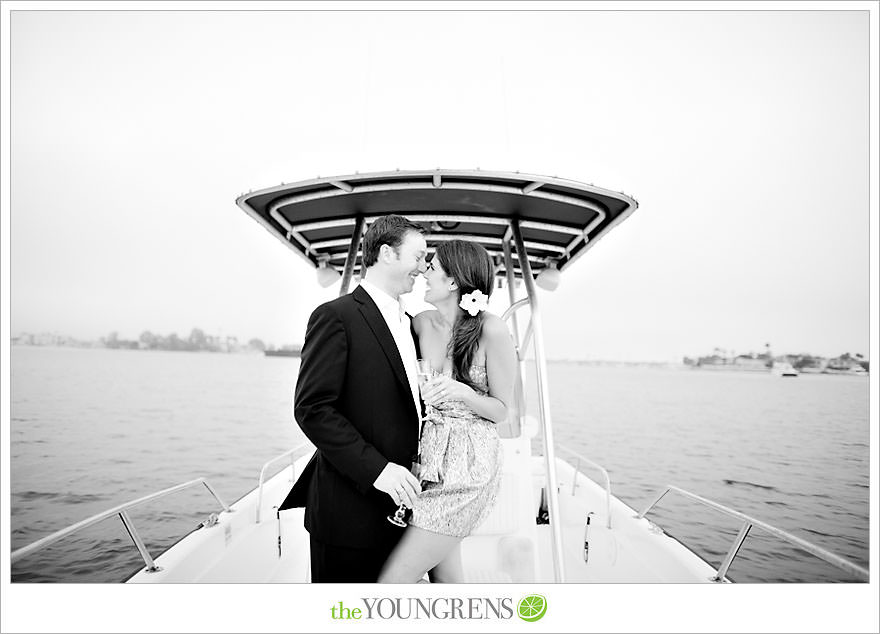 I loved the last little bit of light as day turned to night.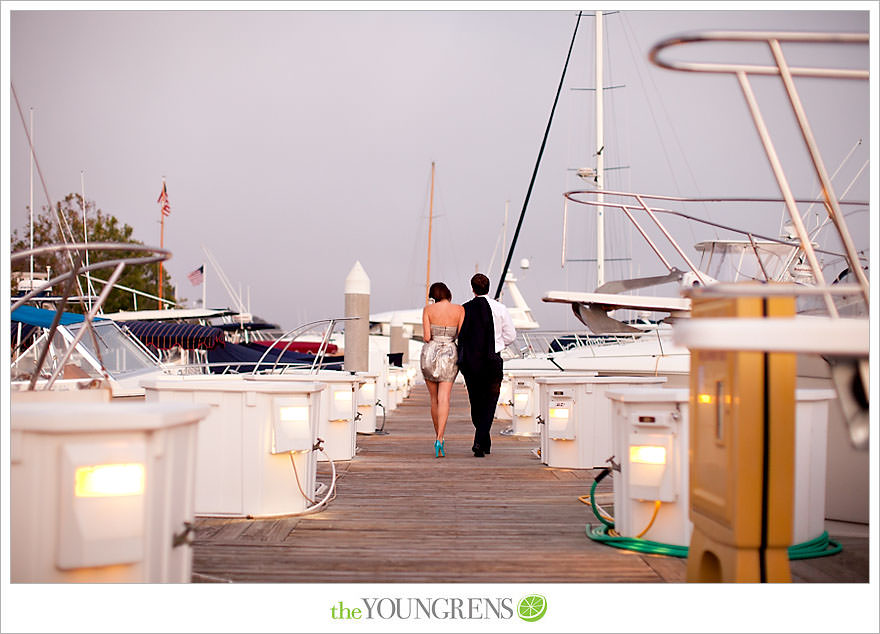 When we got back to the house, they showed us the gorgeous backyard and we just couldn't resist. The perfect sky, creamy twinkle lights, and an adorable couple? Umm, yes please.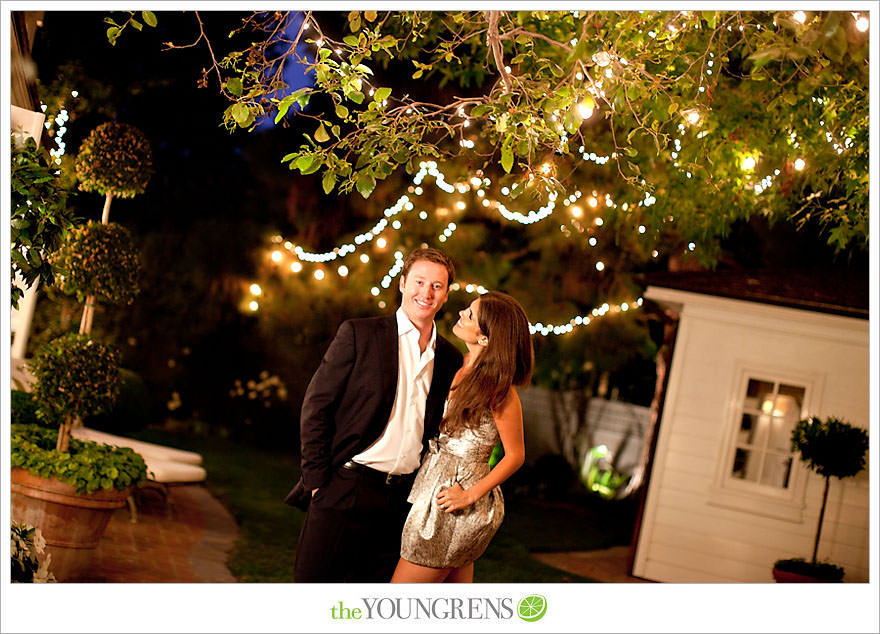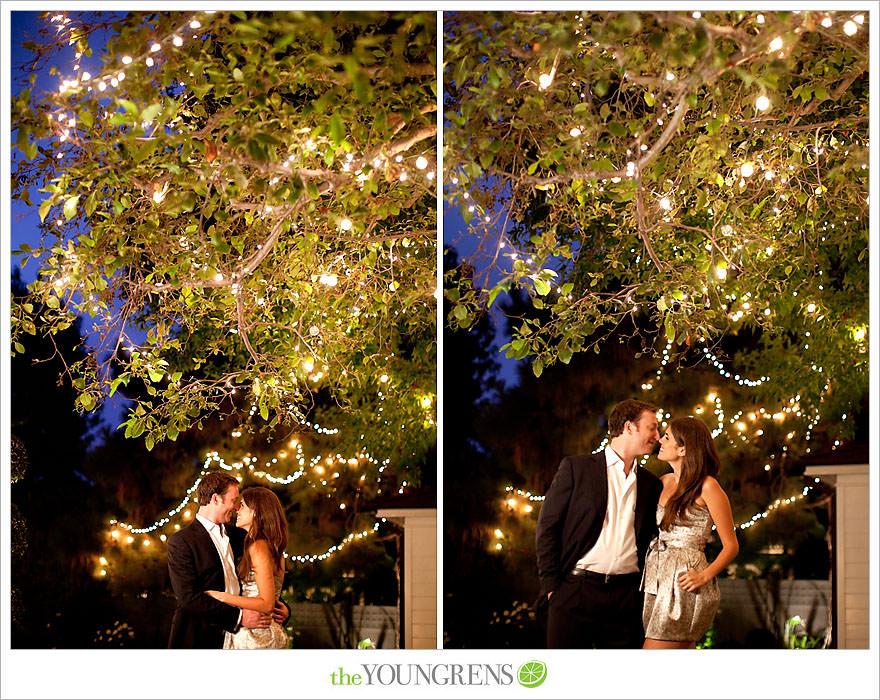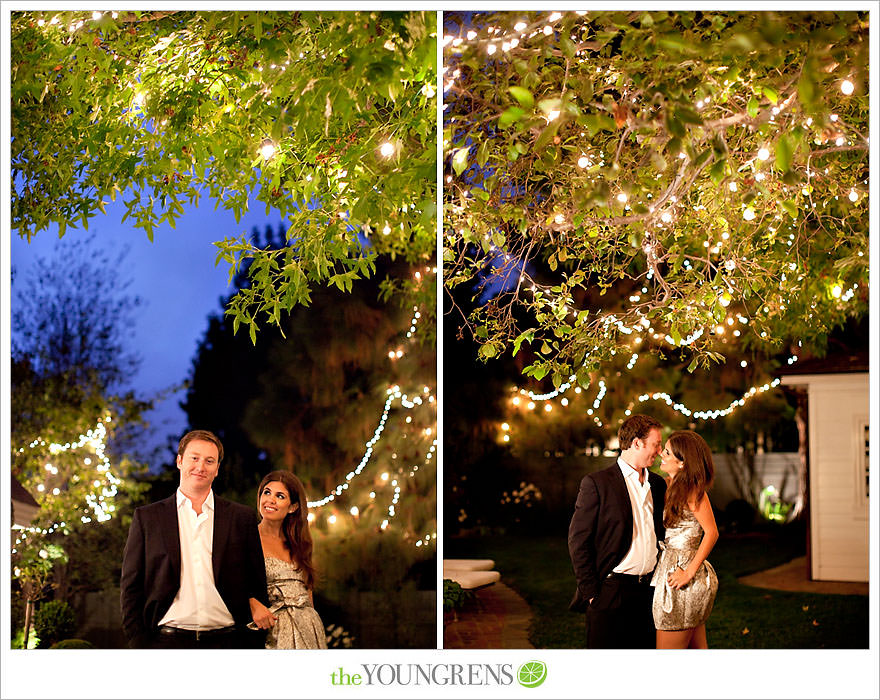 My favorite part is that Shady wanted to play with us so badly!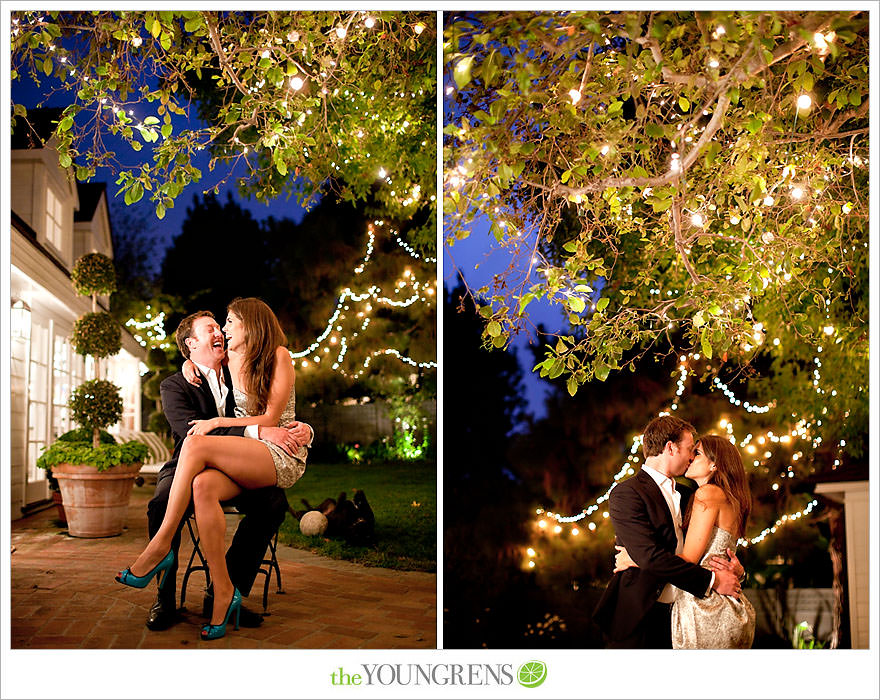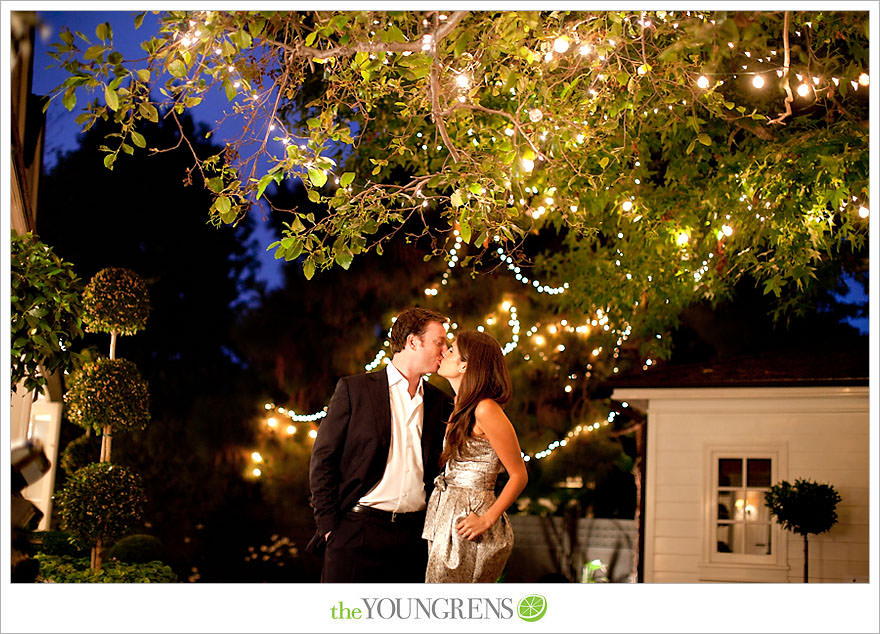 Kent and Jacqueline: You guys are pretty much the greatest and if this session was any indication, the wedding day is going to be epic! We're so excited to hang out again – until then, know that you guys are seriously loved by The Youngresn!