It wasn't out of the ordinary for Justin to take her out on a boat at sunrise – for the two of them to delicately skim across the glassy lake through the thin morning fog as the sky lightened over the summer mountain ridges. They had done this same thing the first year they met, when everything surrounding their sweetheart relationship was put into motion. It also wasn't unusual for Justin to stop in the middle of the lake, put the oars aside, and hand Alexia a poem that he had written just for her. All of this was just like Justin. Sweet, romantic, charming Justin.
A girl couldn't get any luckier.
As Justin watched Alexia read through the poem and listened to the forest wake up around them, he knew that there was something very different about this particular poem and this particular morning. They had decided long ago that they would only say 'I love you' to one person, and as Alexia read the last few lines and looked up to see him holding a ring, he told her that she would be the only one he would ever love. Kind, generous, lovely Alexia.
A guy couldn't get any luckier.
These two remind us of Jeff and me when we were hopelessly in love and getting married at a bright-eyed young age – they're darling, sweet, and gaga for each other! And the best part is that they get to spend so much of their lives together, which is something I'm eternally grateful for. Since so much of Justin and Alexia's seriously romantic story has taken place in the mountains, we jumped at the chance to photograph their engagement session in Lake Tahoe while we were visiting this past week. And like any true SoCal folks, we were giddy to shoot in the SNOW!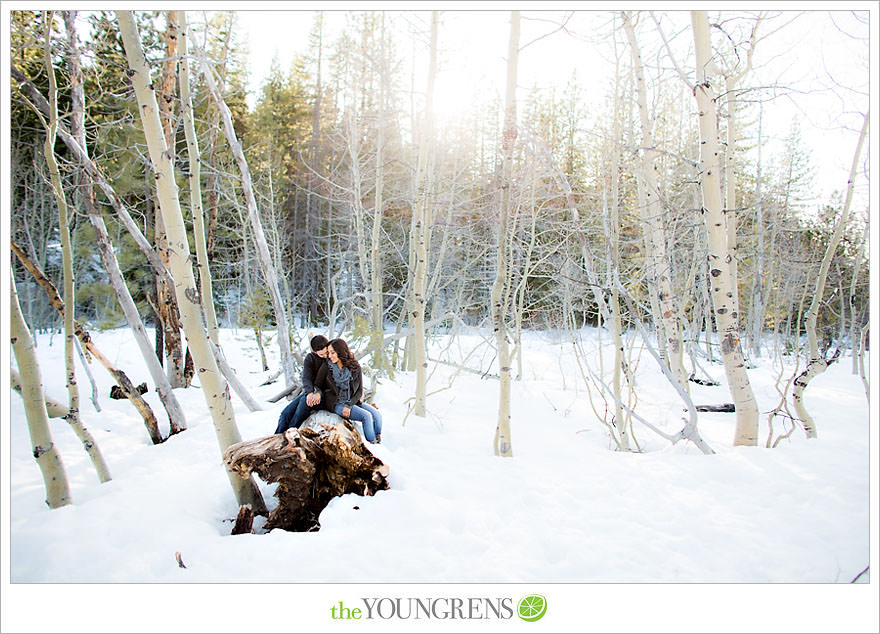 Getting to tromp around in a snowy aspen grove with a doe-eyed couple like Justin and Alexia basically made our year!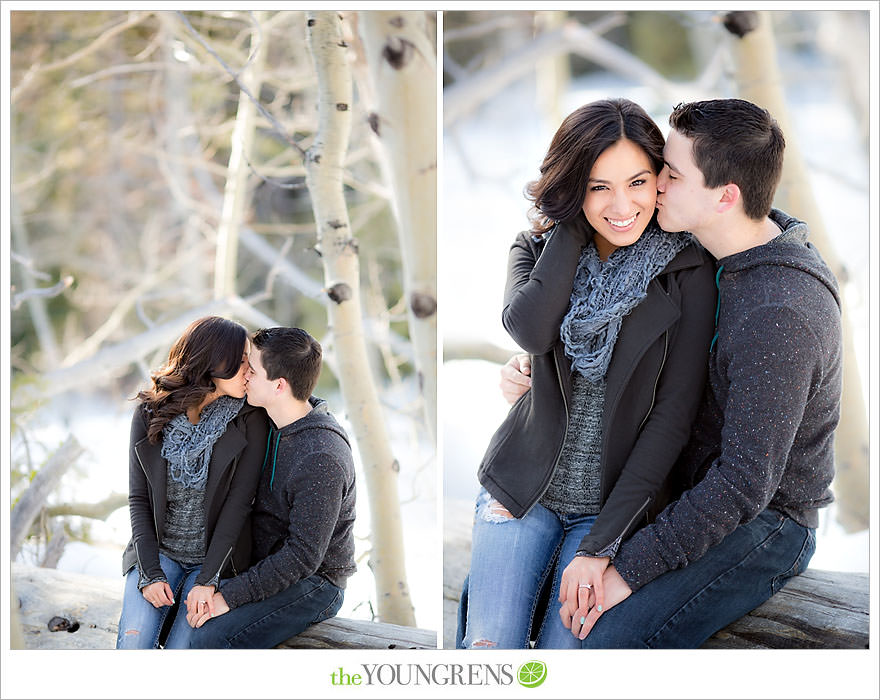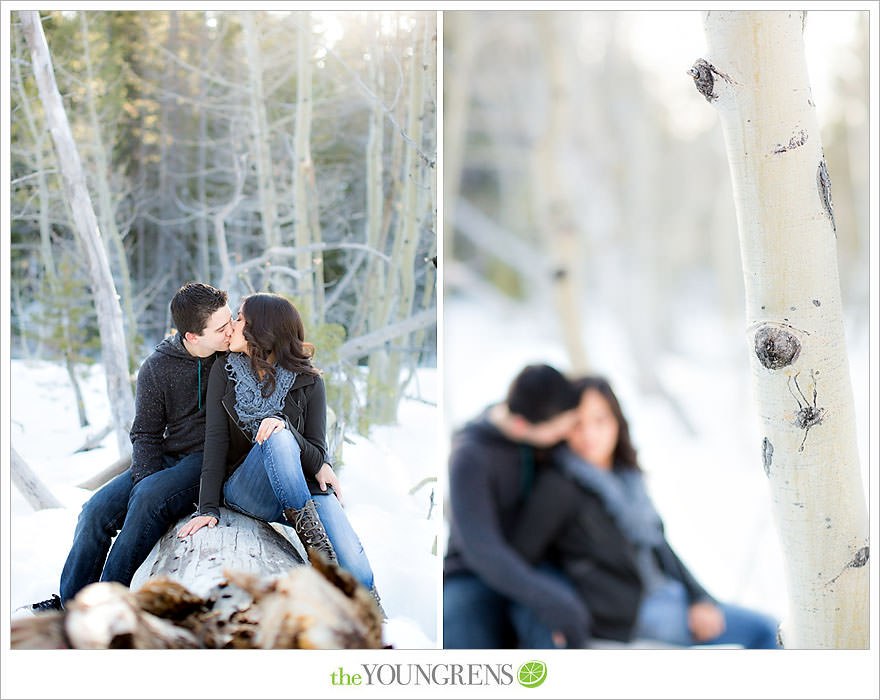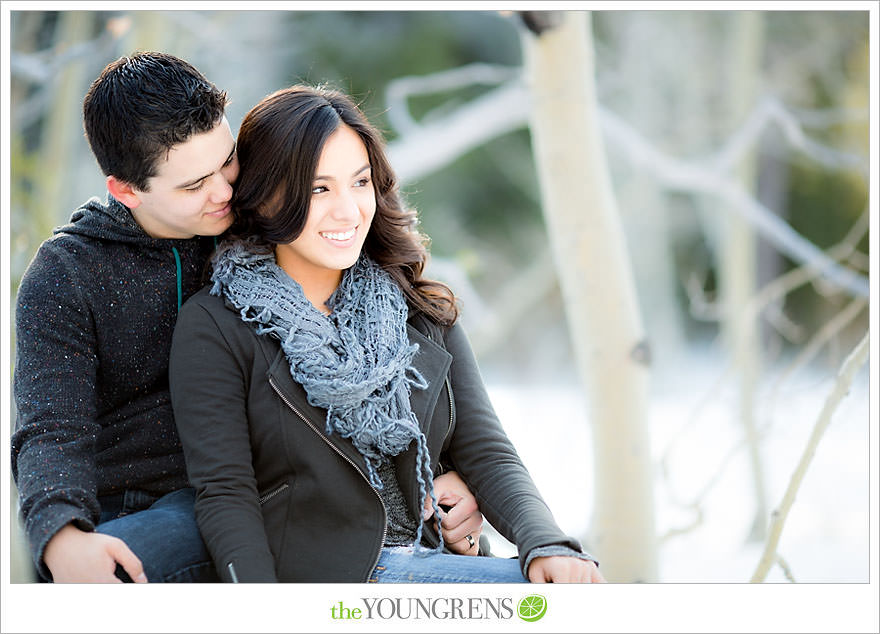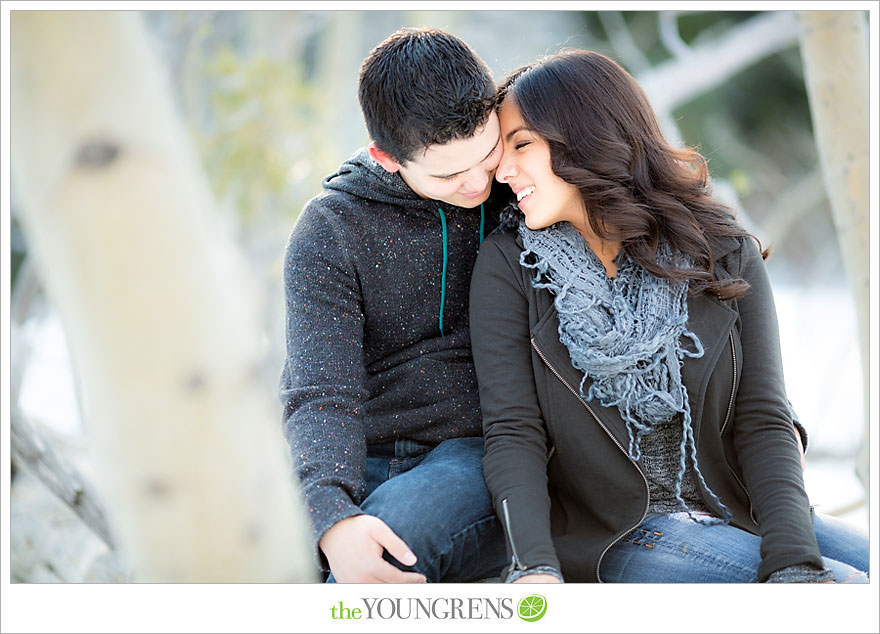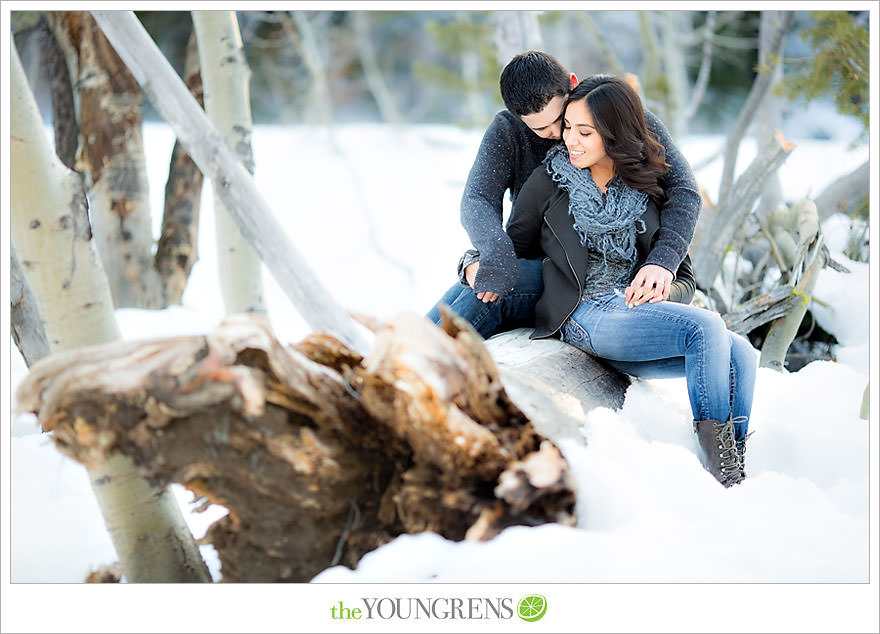 The style that Alexia put together was perfect for the shoot with her textured scarf and lace up boots.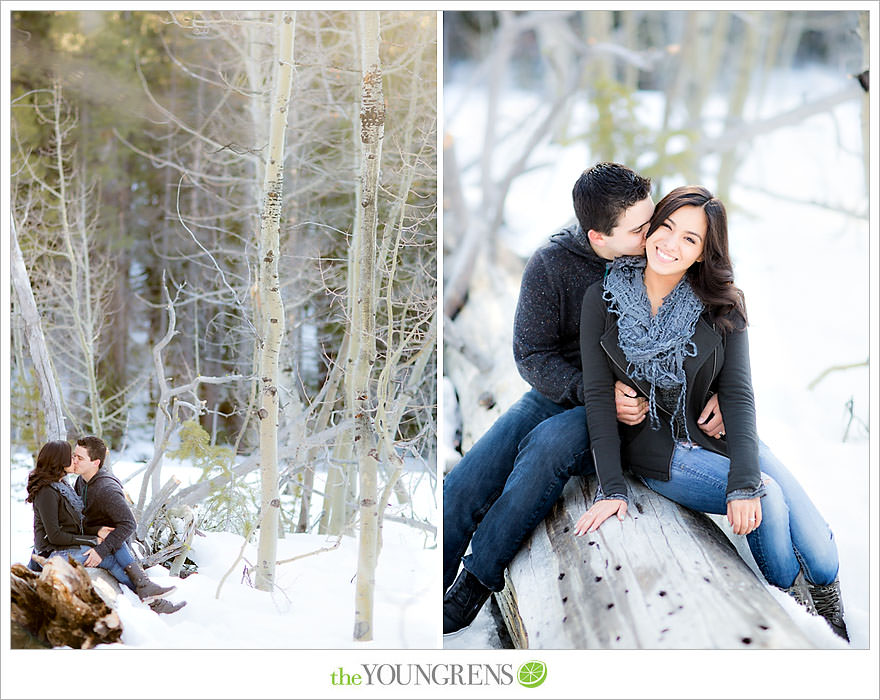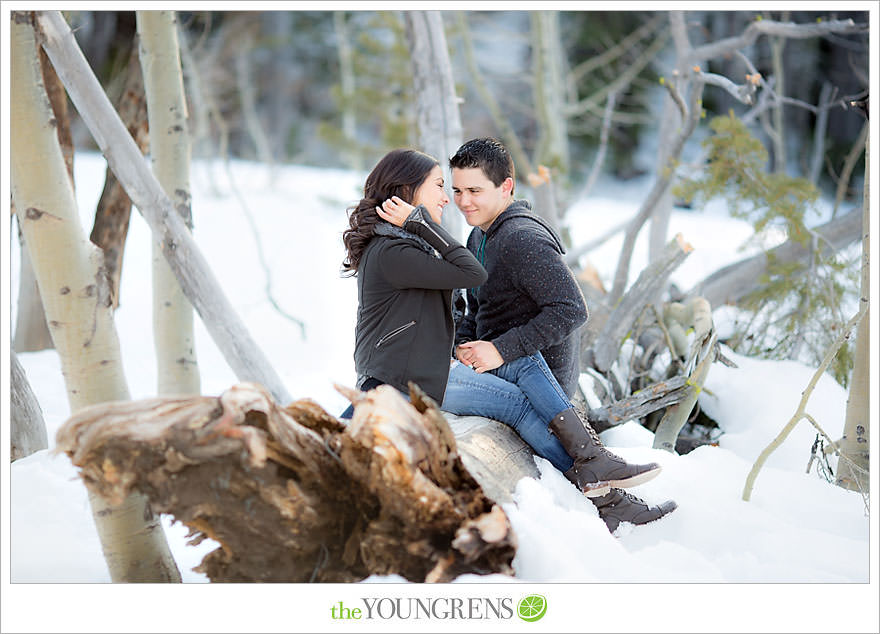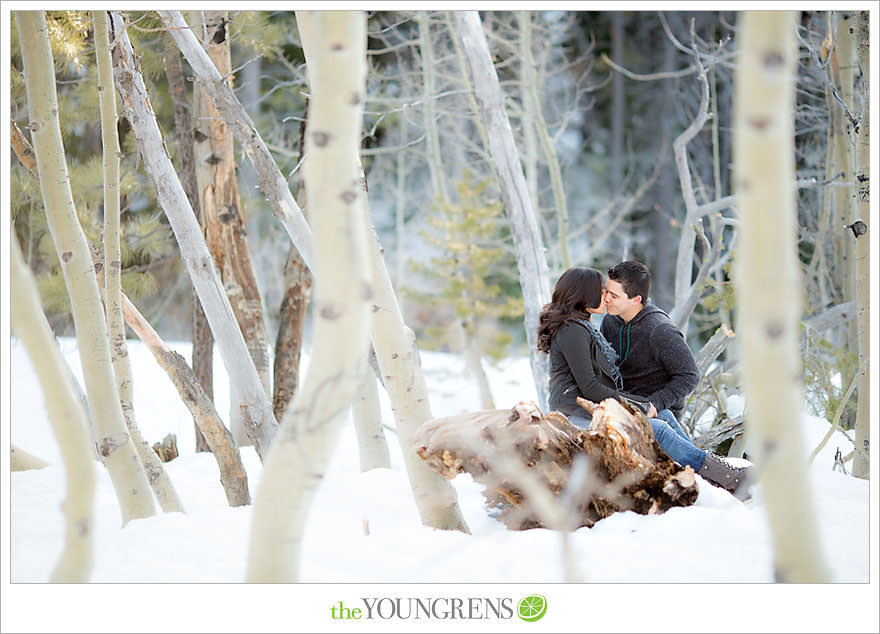 We also flipped over the random shack in the meadow surrounded by empty white branches of the aspens. This place ROCKS in the winter!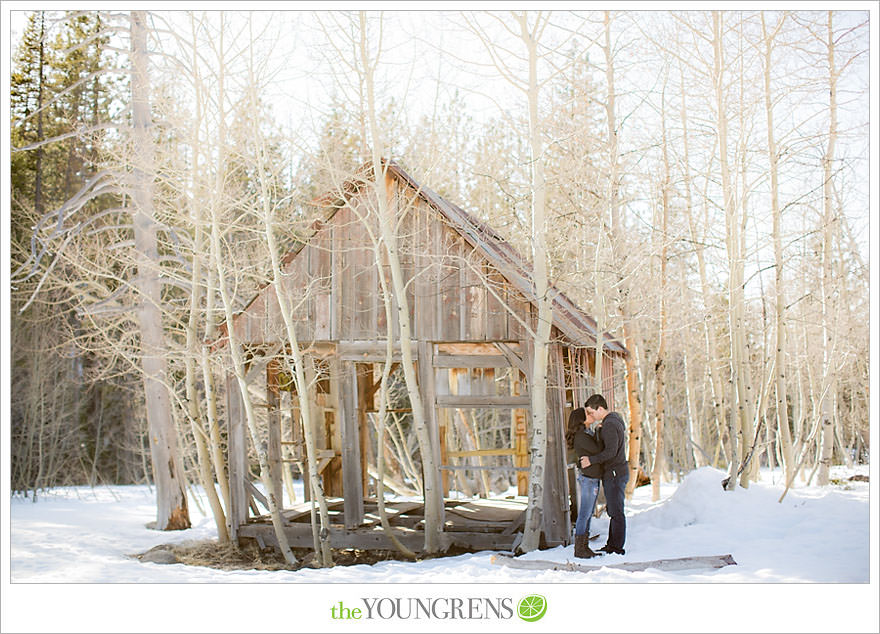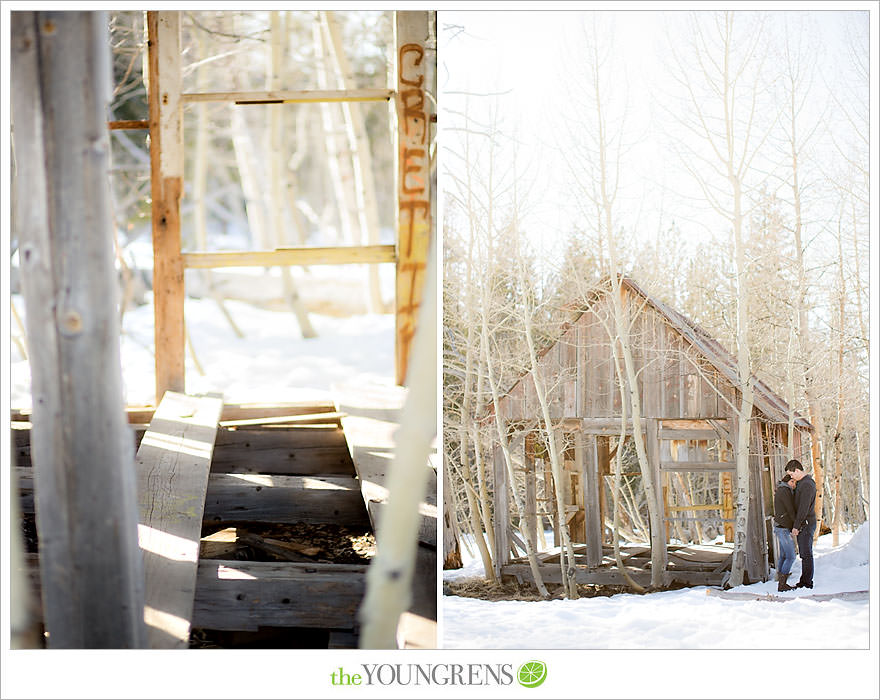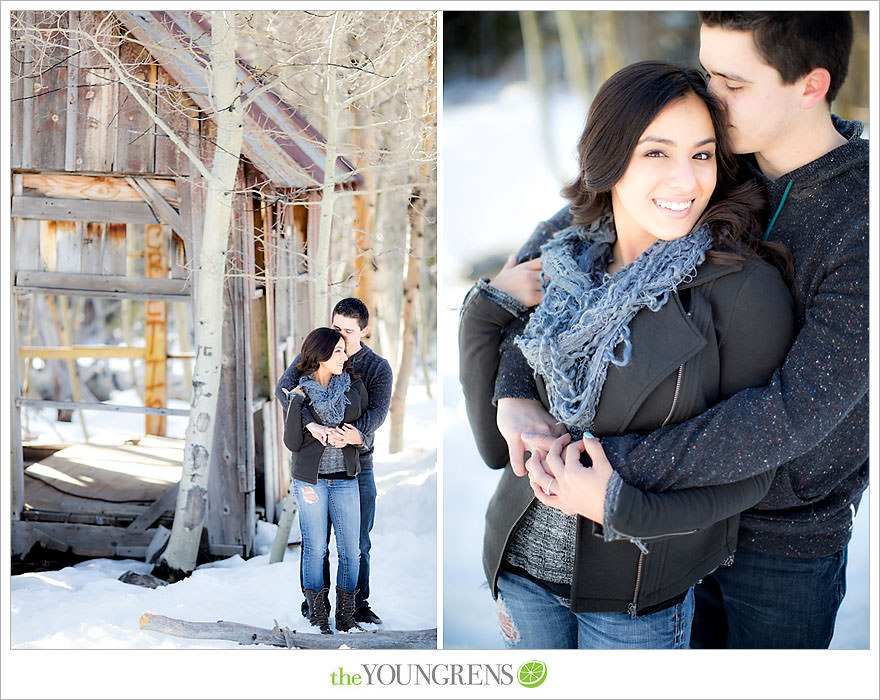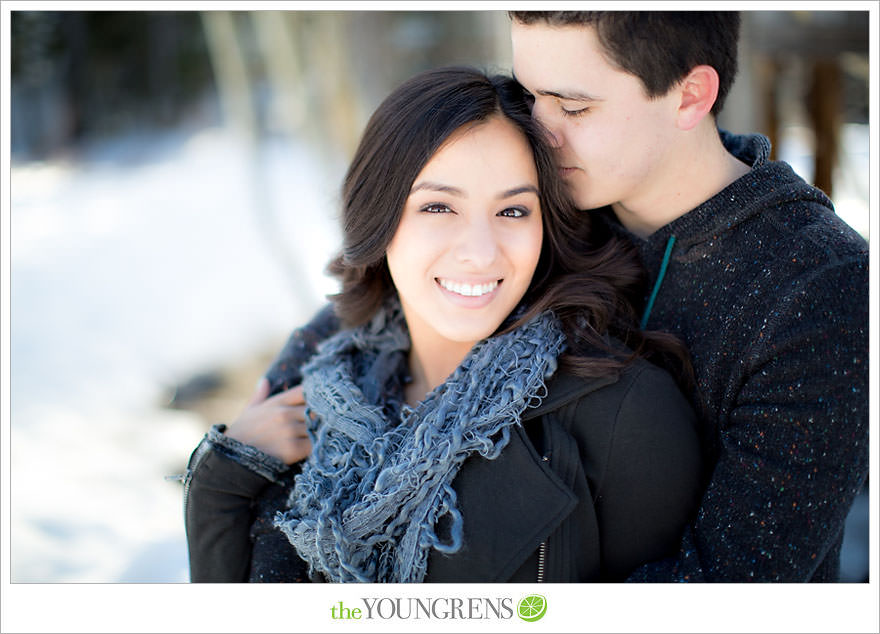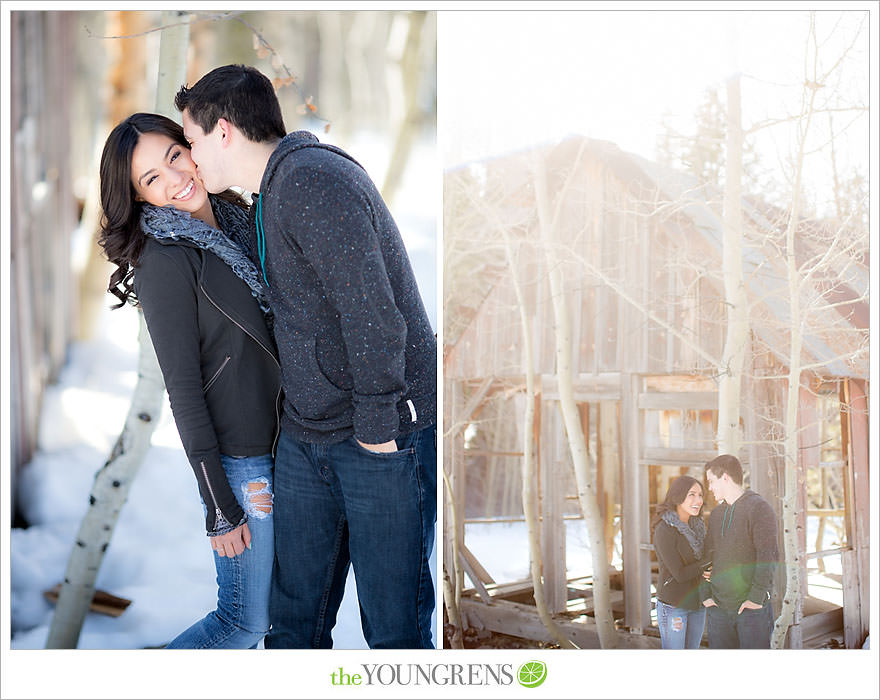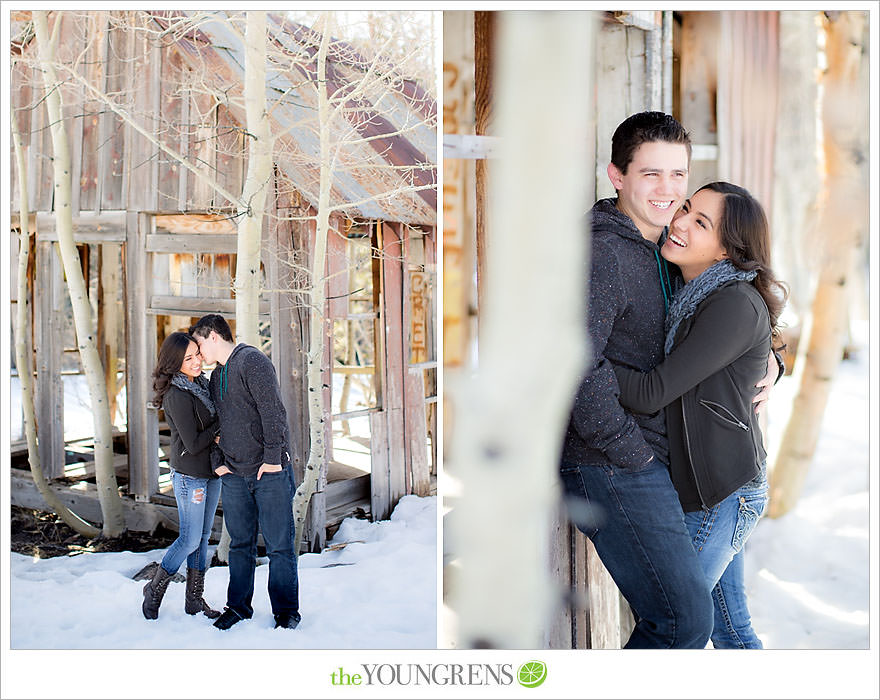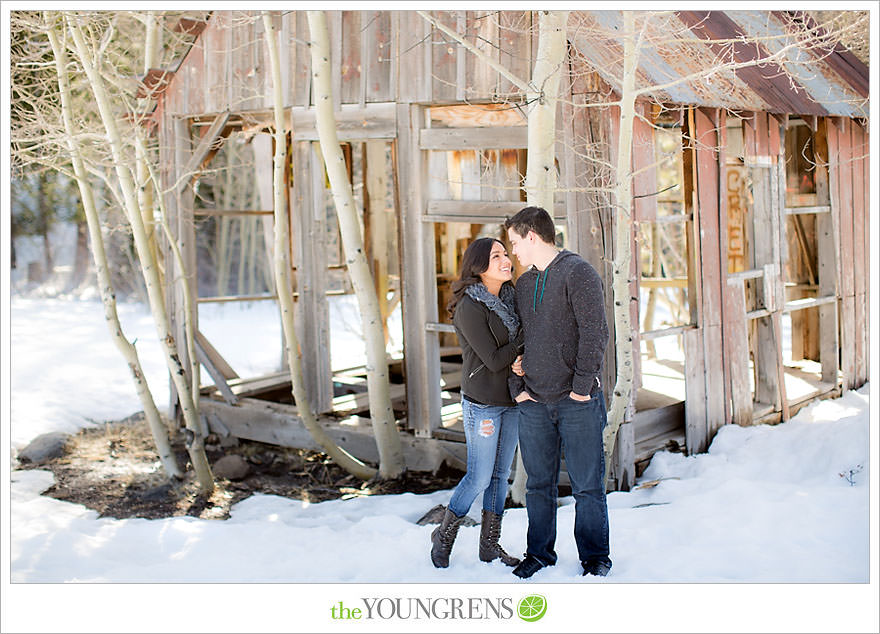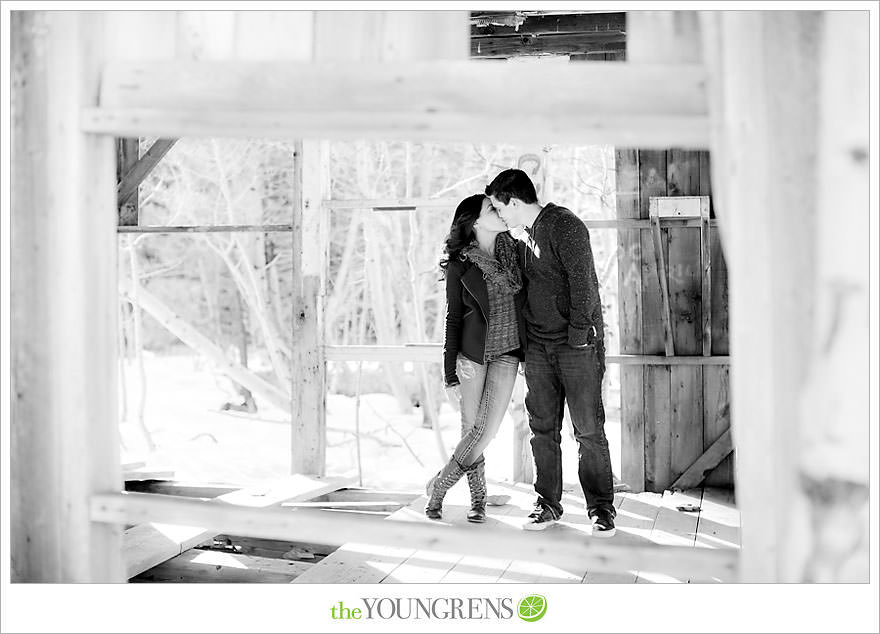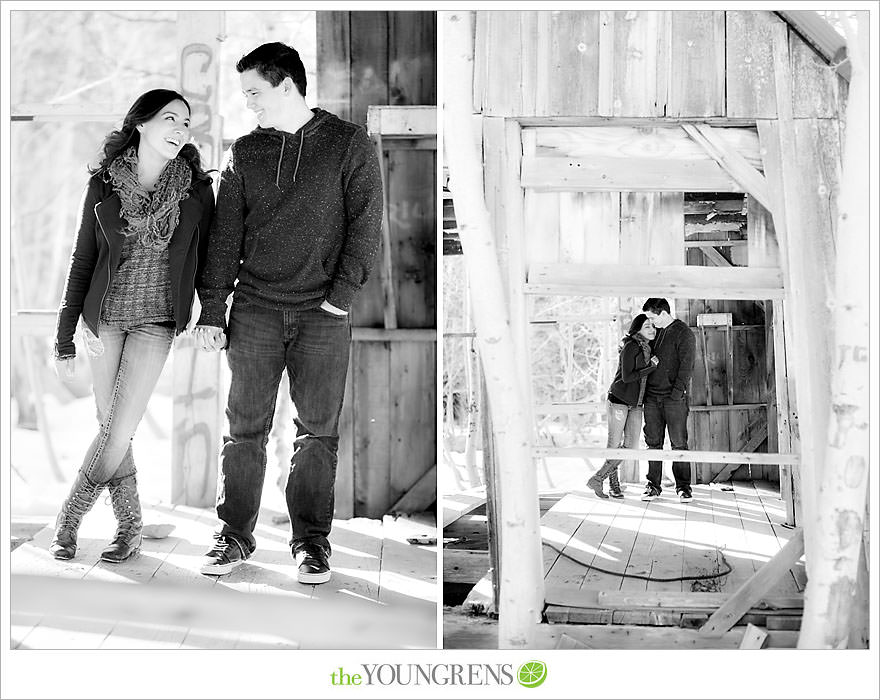 Hellooooo sunshine! It's like we were in San Diego… only waaaaaaaay colder!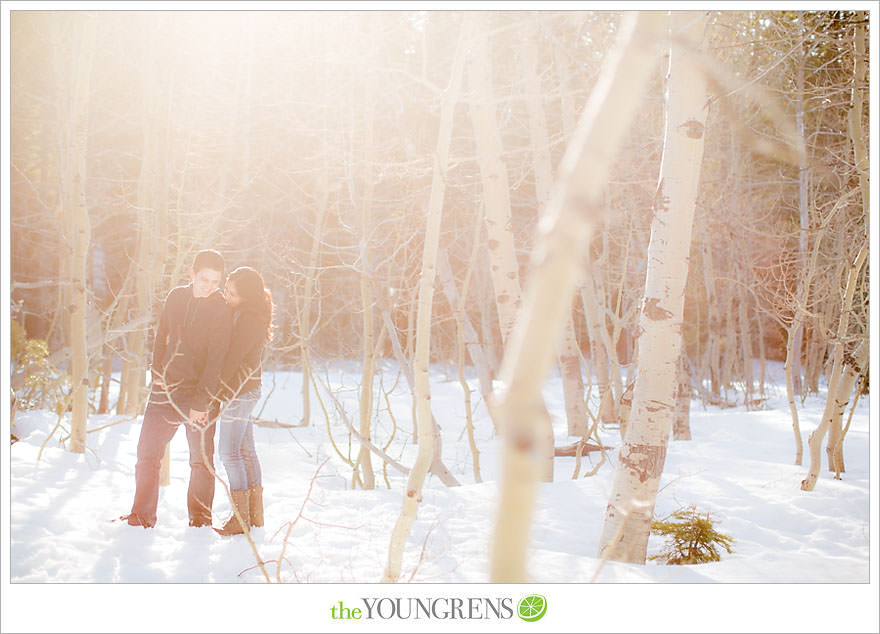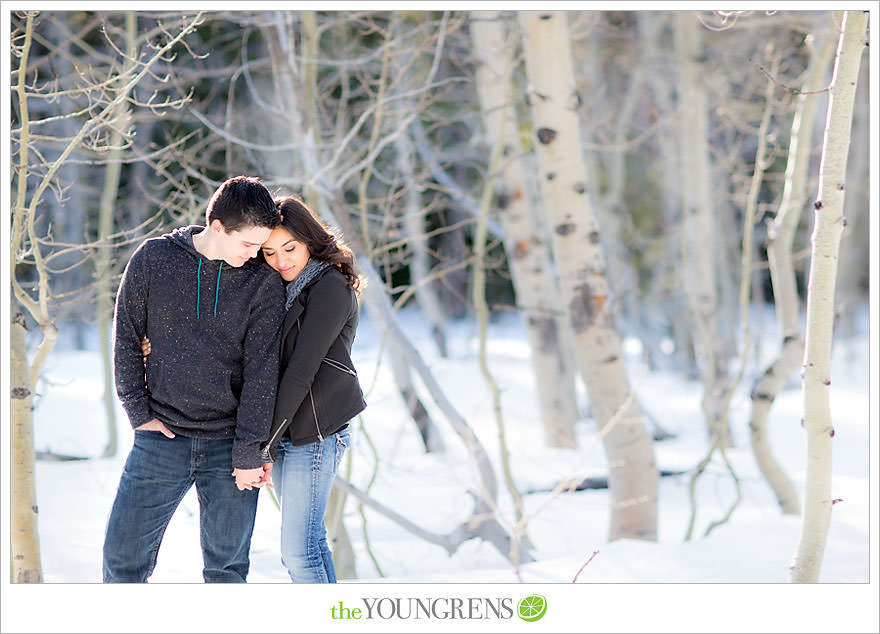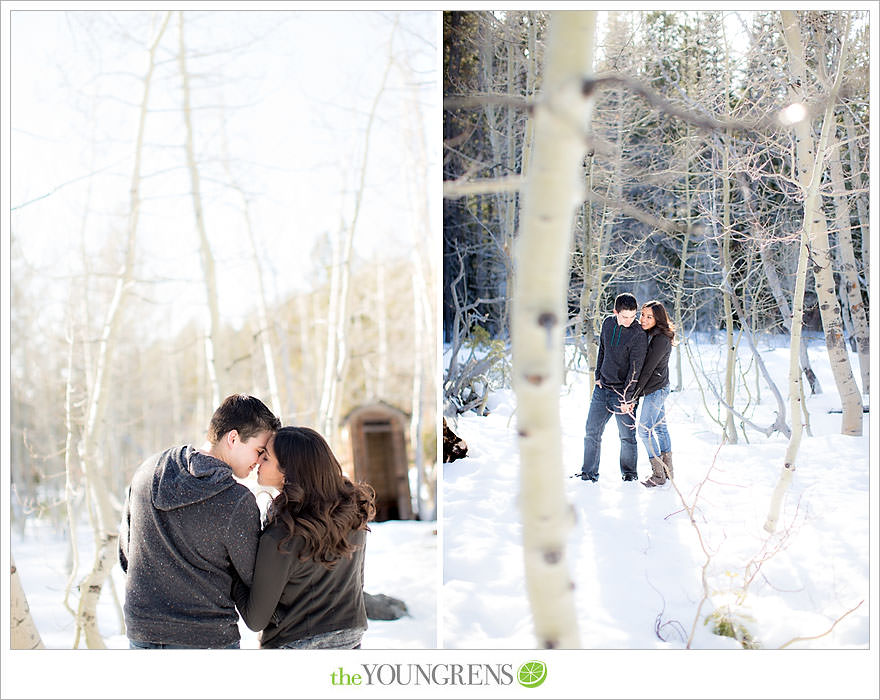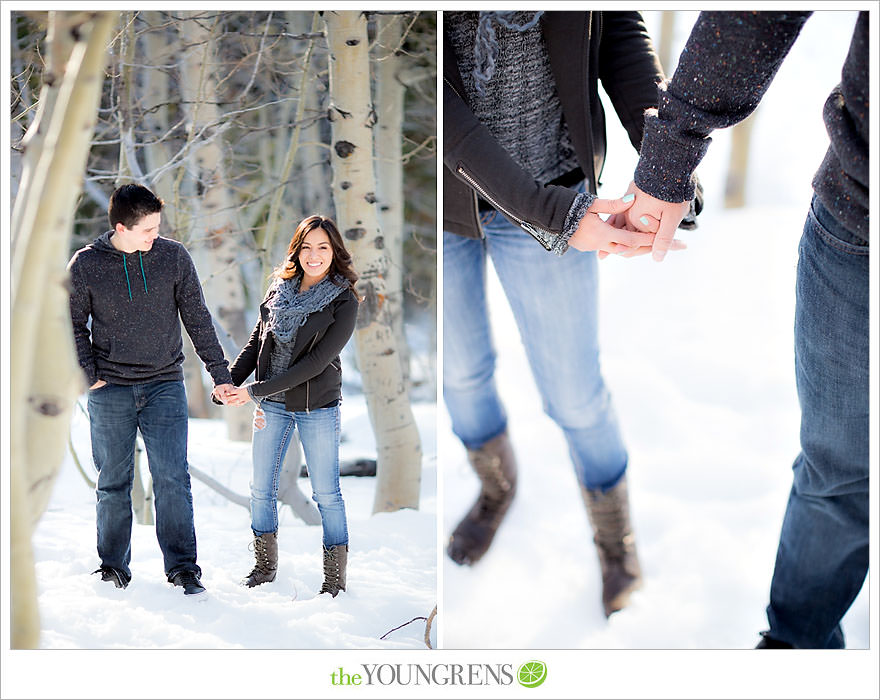 We really have to give these two major props for tromping around in the snow for us, which at times went up to our knees. The things we put our couples through… but it's always worth it!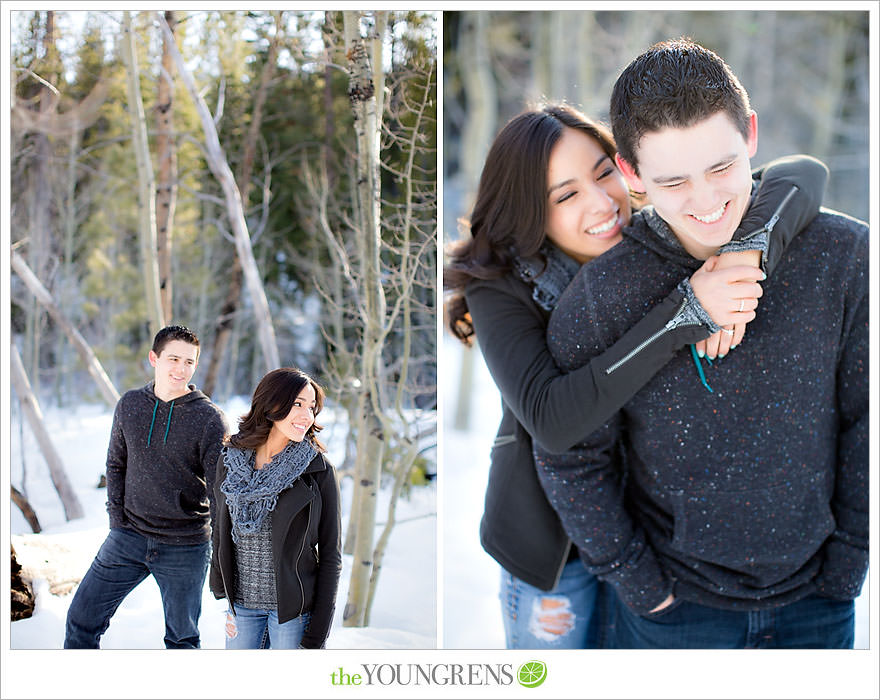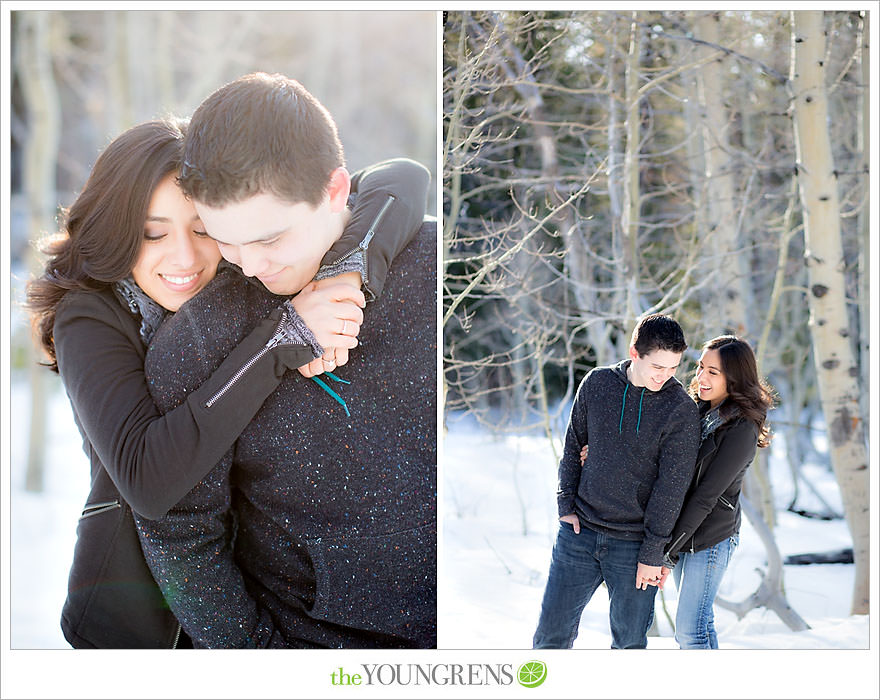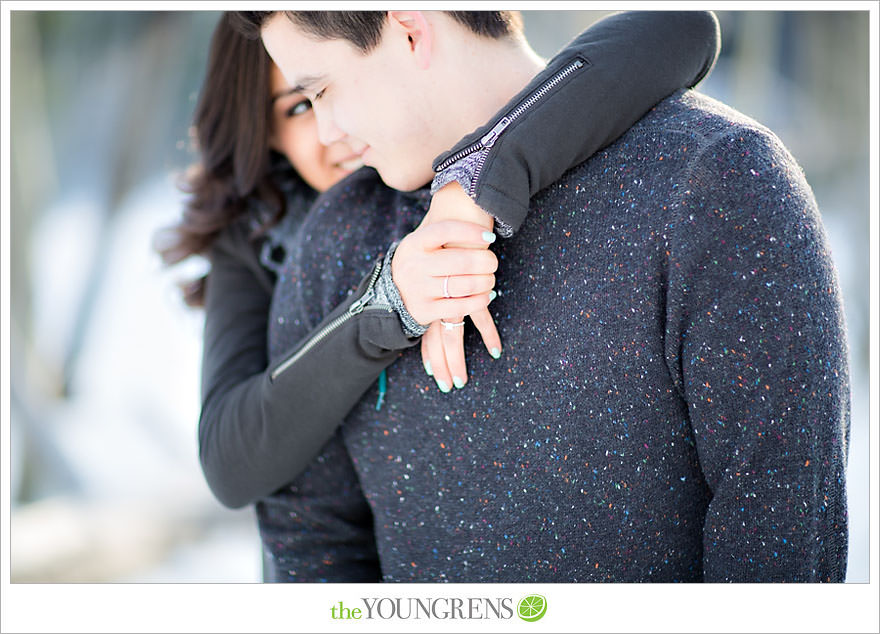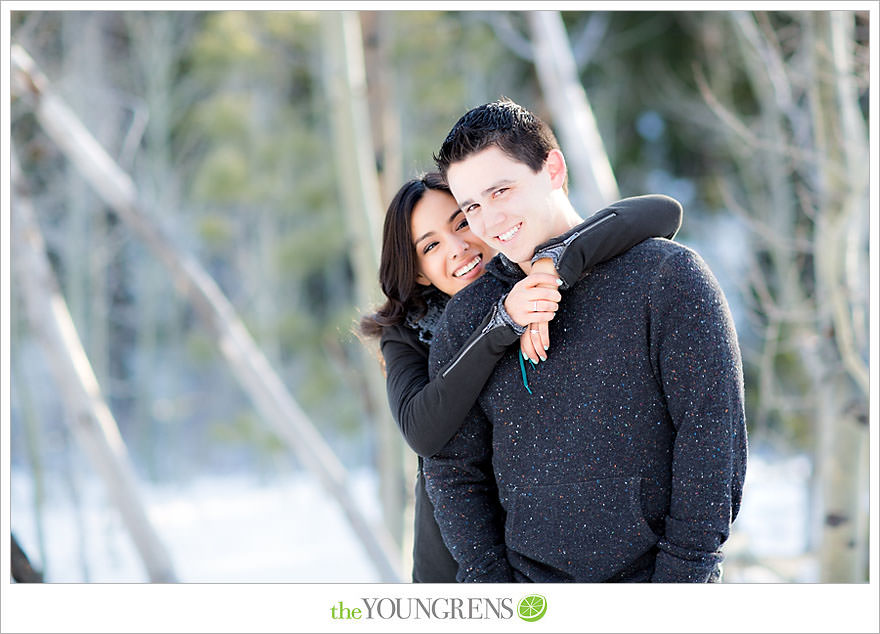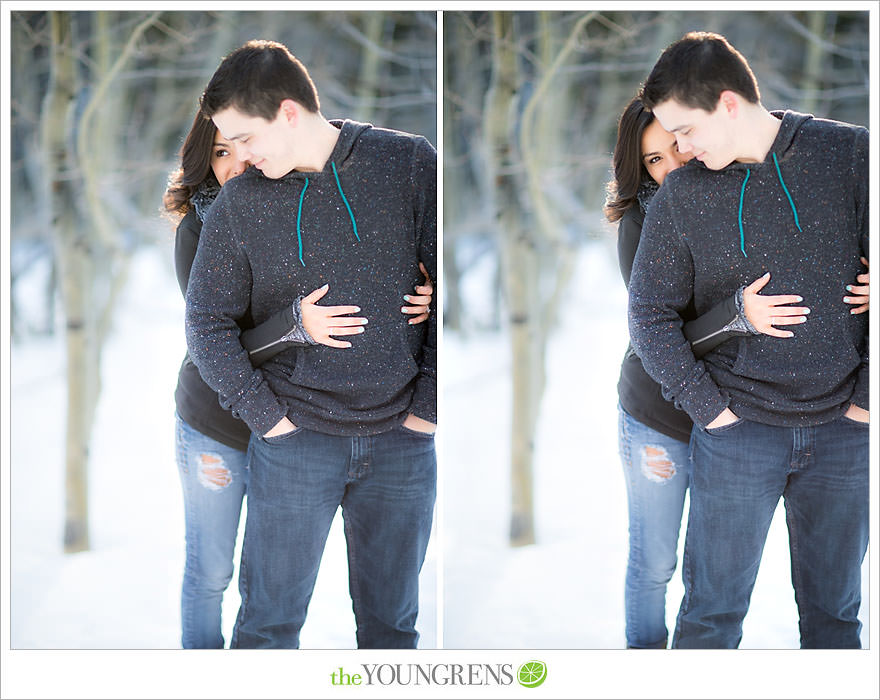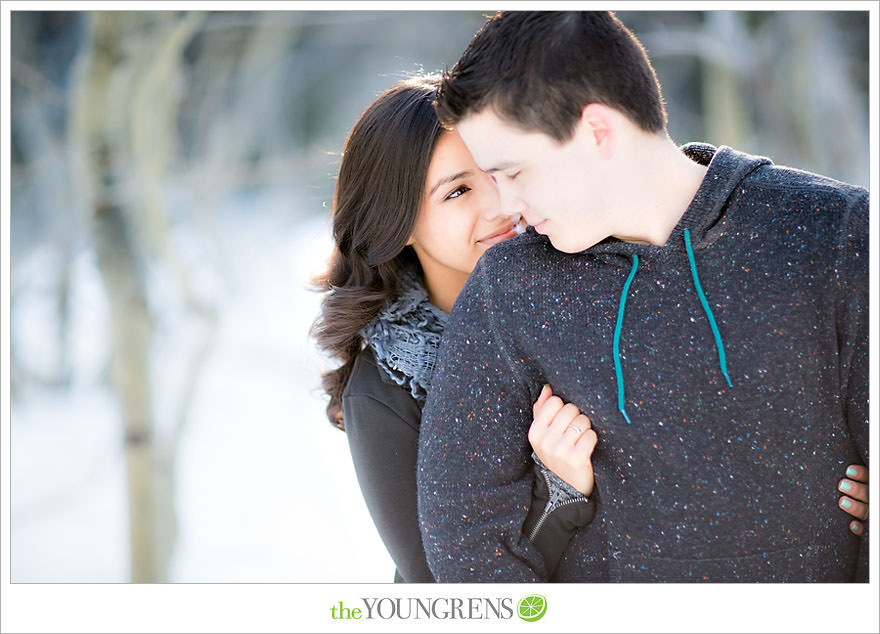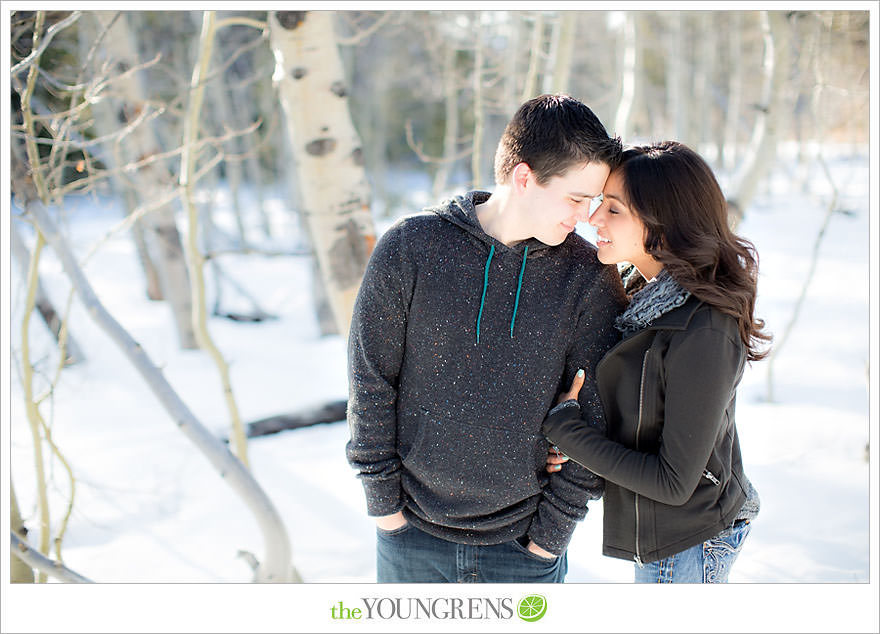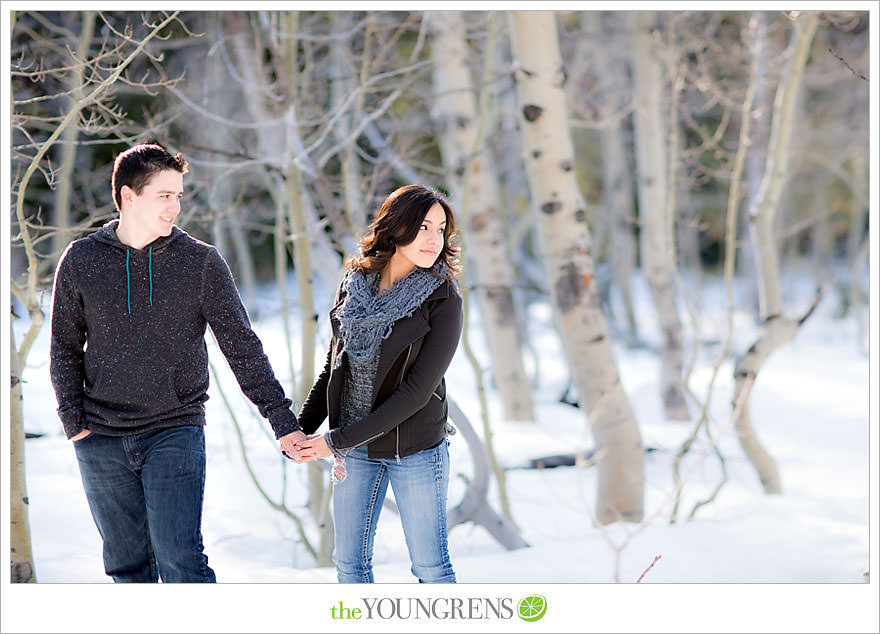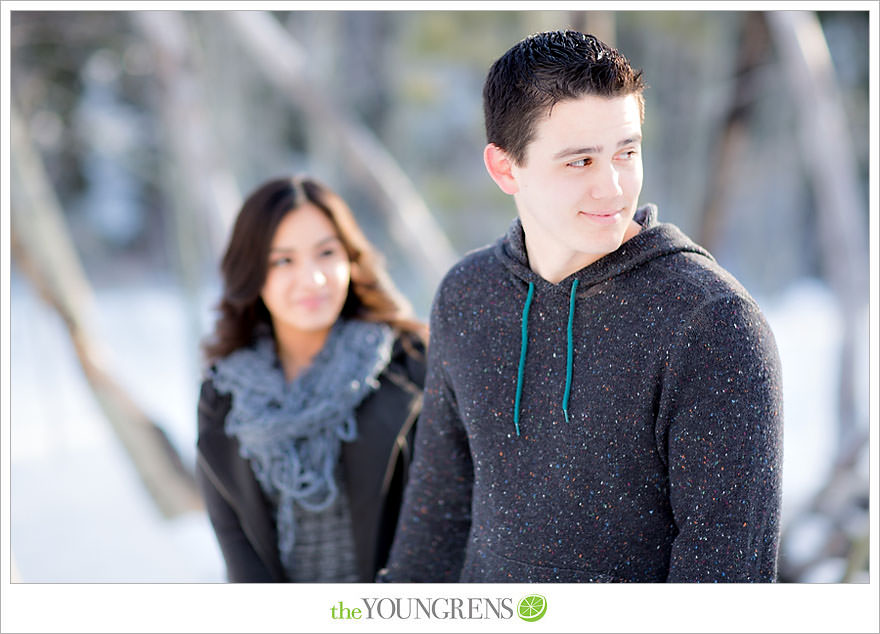 I know that I always say this, but just WAIT until you see Part Two! Seriously, it gets unbelievably epic with the second half of Justin and Alexia's engagement session in Lake Tahoe when they get a little bit dressed up… in the snow!
Hugs,
Erin