He was just one of the guys to her. He hung out with her group of friends, but she had never thought to look at him as anything different. He was funny. And kind. And kinda cute. But then a friend mentioned to her that he was a catch, and suddenly she saw him as just Brian – not Brian-one-of-the-guys. She saw a man with a big heart and a big smile. A guy that made her laugh – hard. And a guy that was sweet and sensitive all at the same time.
Brian and Elise are CUTE. I don't mean cuddly, soft, oh-so-adorable cute. I mean big smiles, enormous hearts, and laugh-till-your-sides-hurt kind of FUN cute. Jeff had a blast chatting it up with Brian who's an electrician at LAX, so my airplane obsessed hubby was in chatty heaven during their engagement session while Elise and I just grinned and rolled our eyes at our kids-at-heart men.
We met up at Shoreline Park in Long Beach for their engagement session, and I want to send a big shoutout to Annette of Glisten Creations for Elise's gorgeous makeup. I always recommend that our brides get their makeup done for their engagement sessions so that their skin and eyes will look creamy and perfect for photos. And Elise definitely looked perfect! Wouldn't you agree?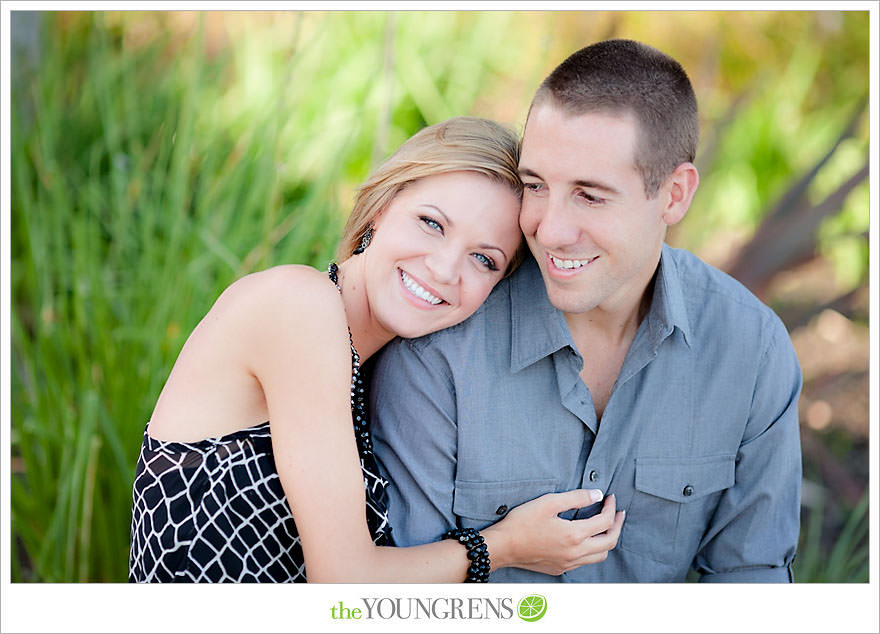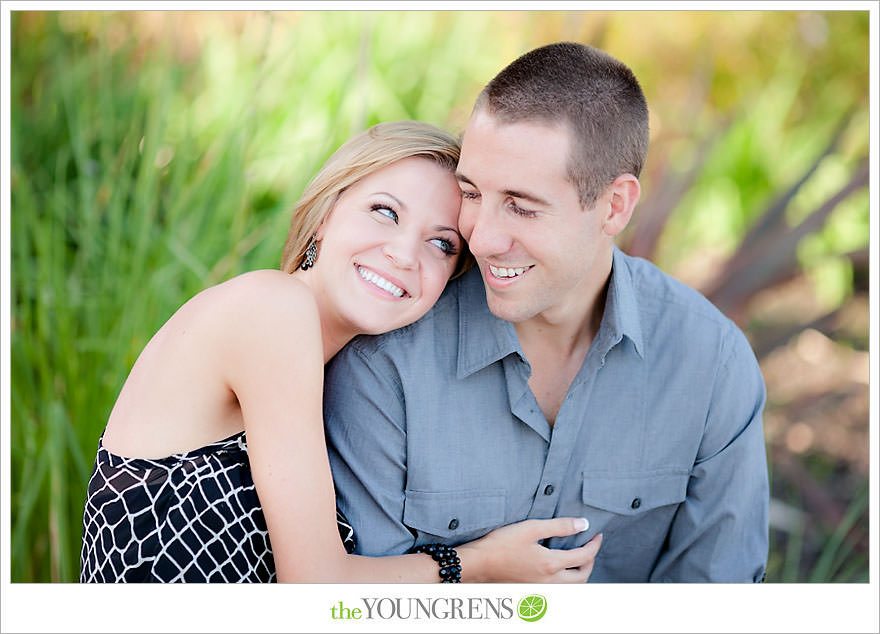 Like I said, these guys are beyond cute.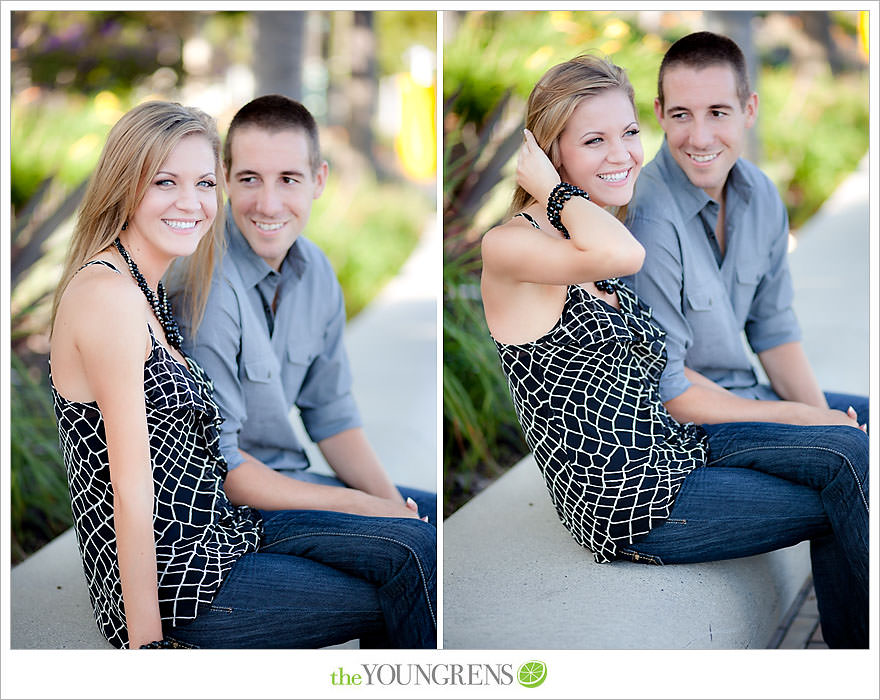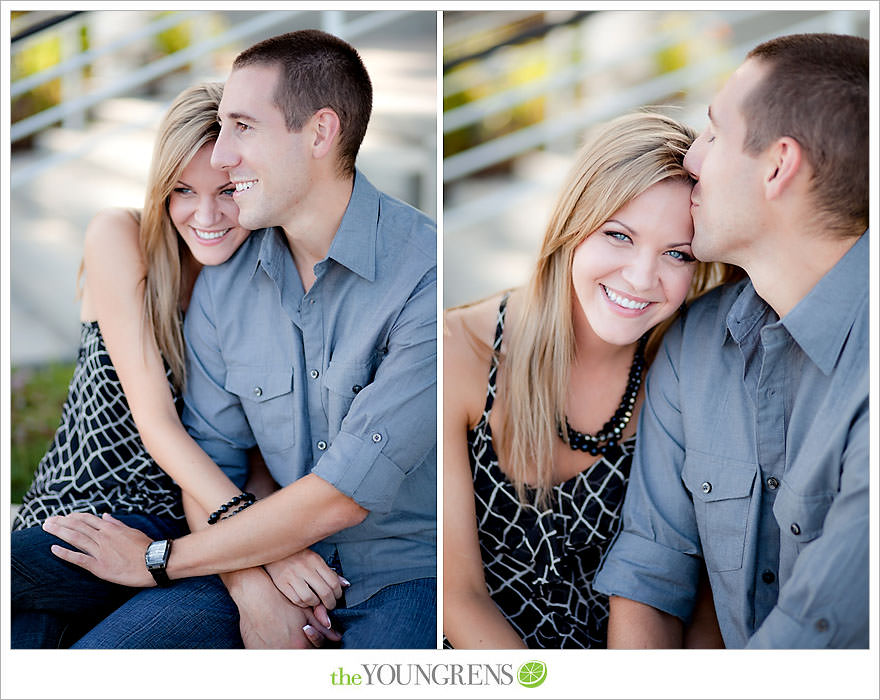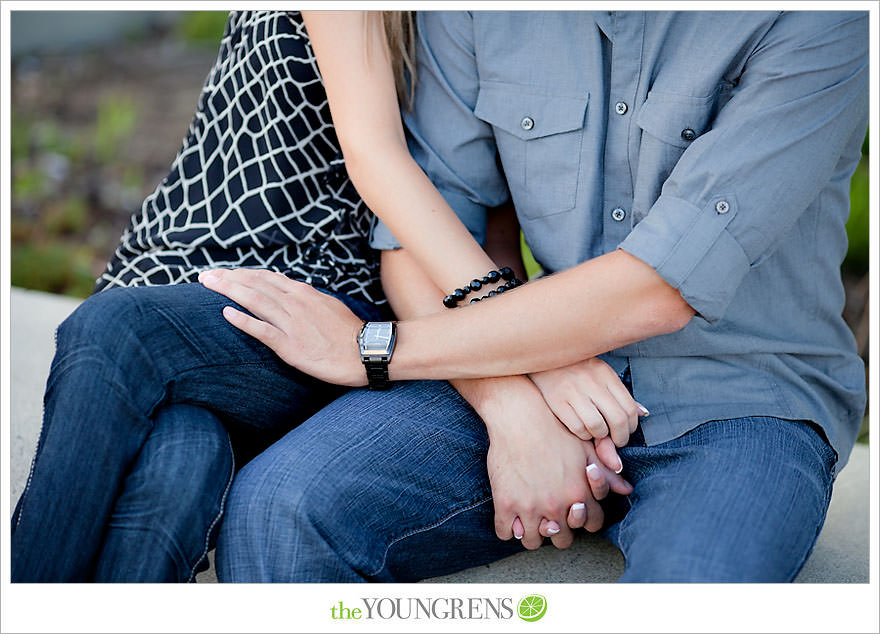 Love this shot of Brian – what a handsome guy!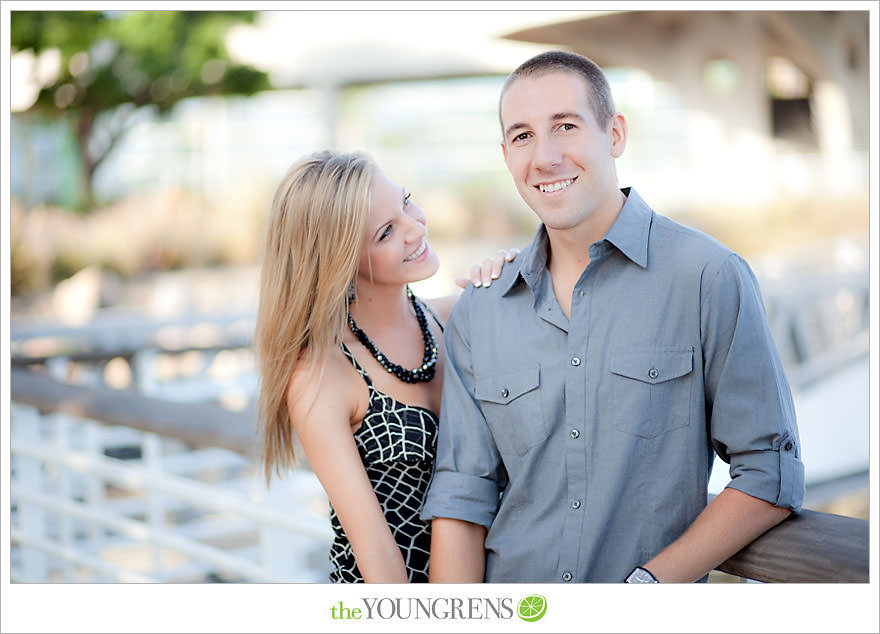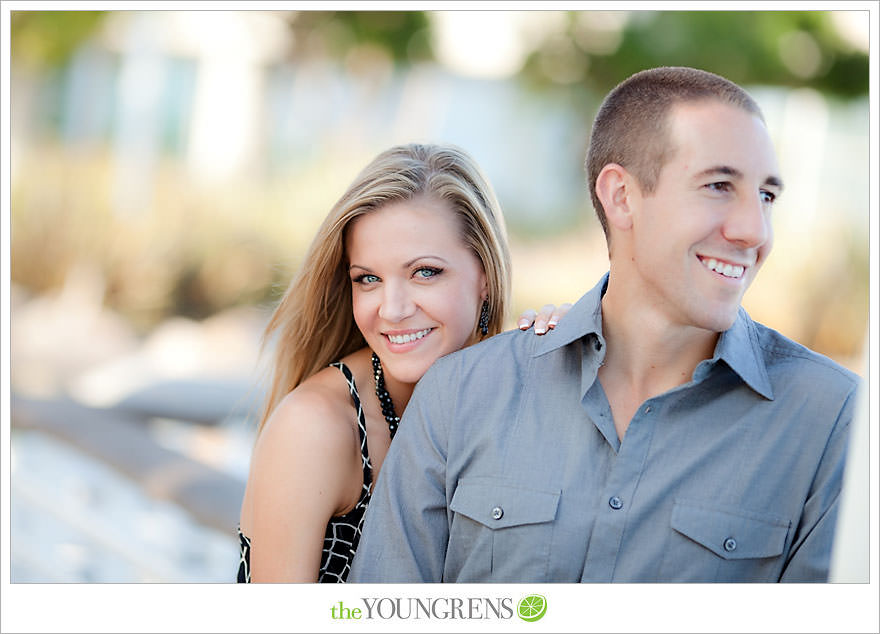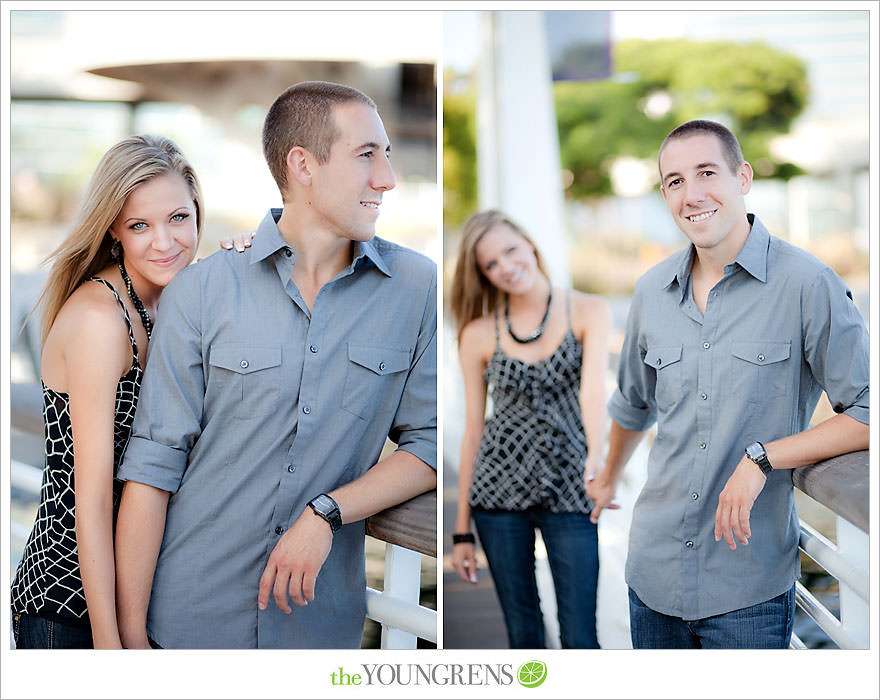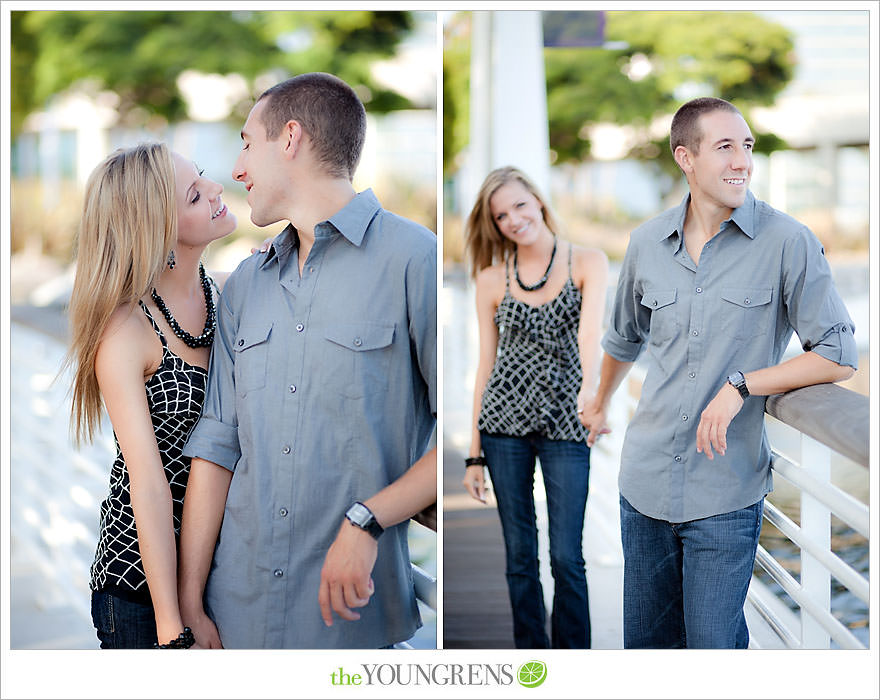 Cuter than cotton candy!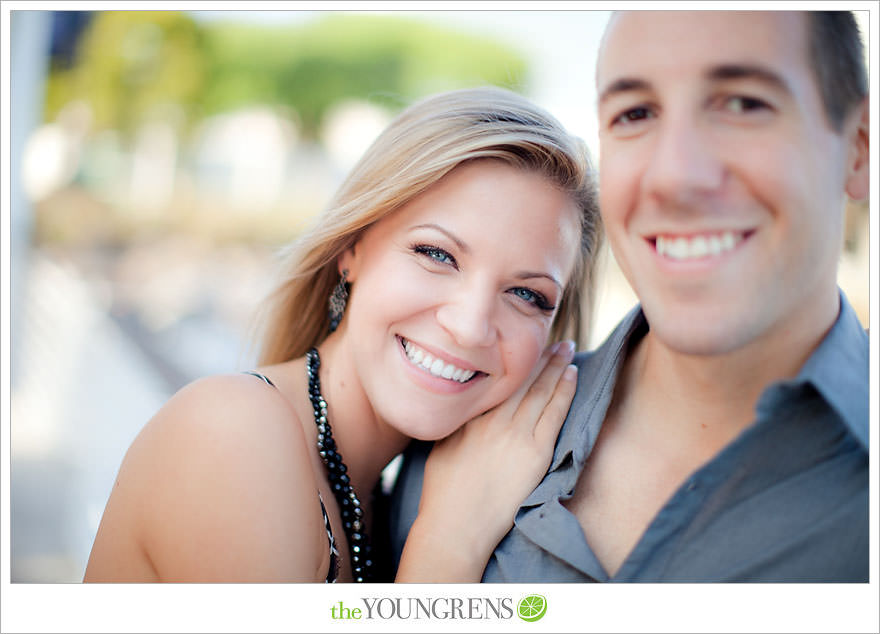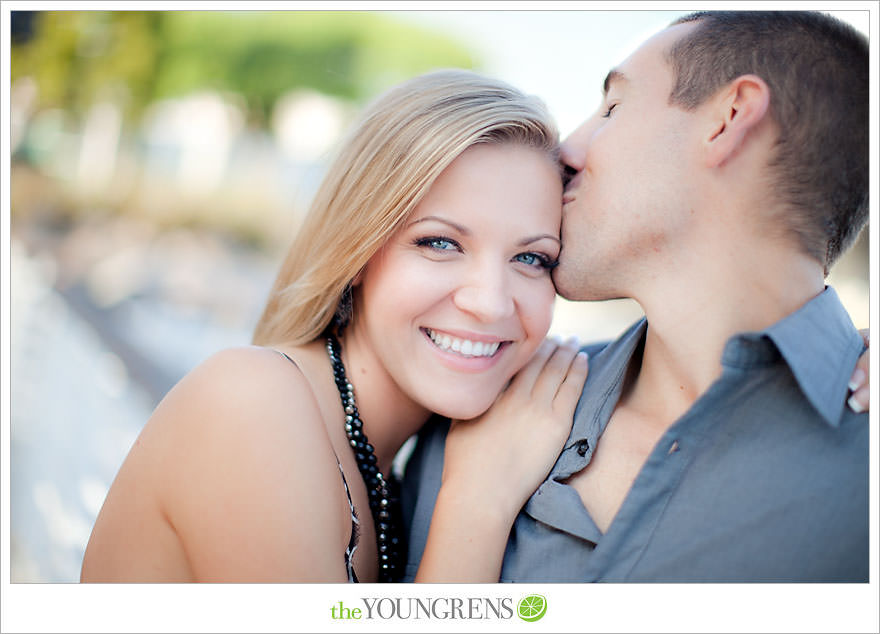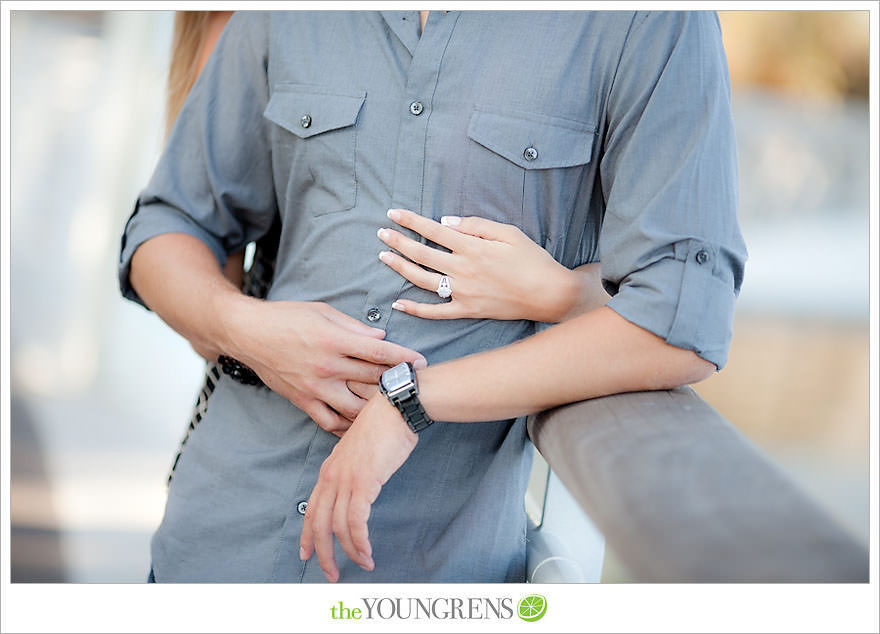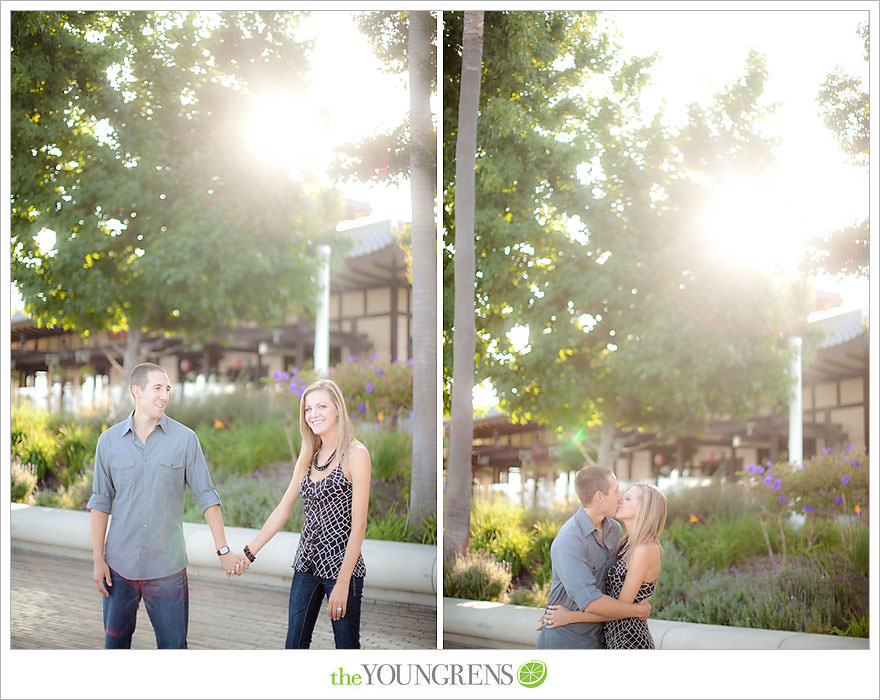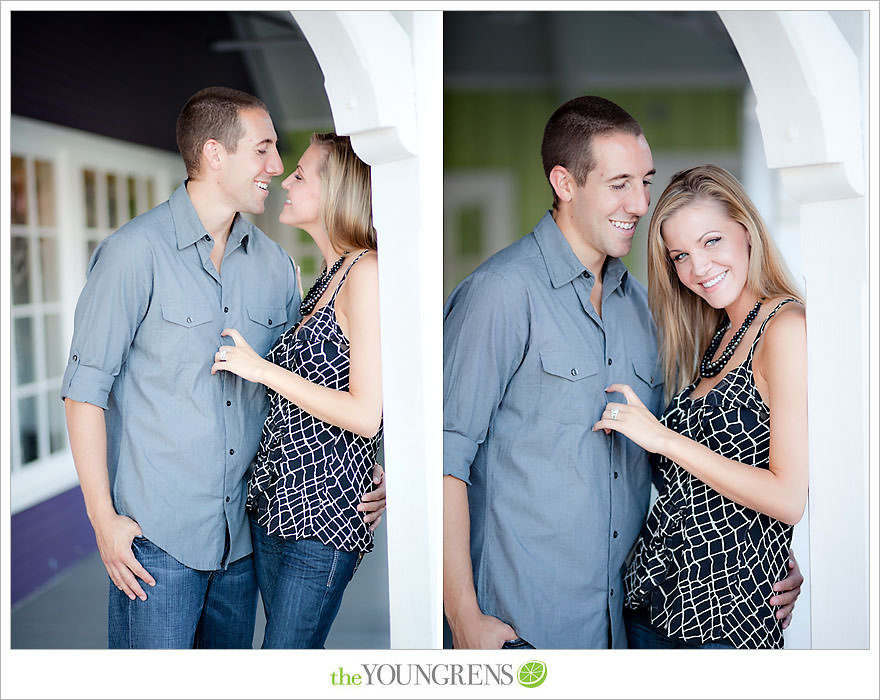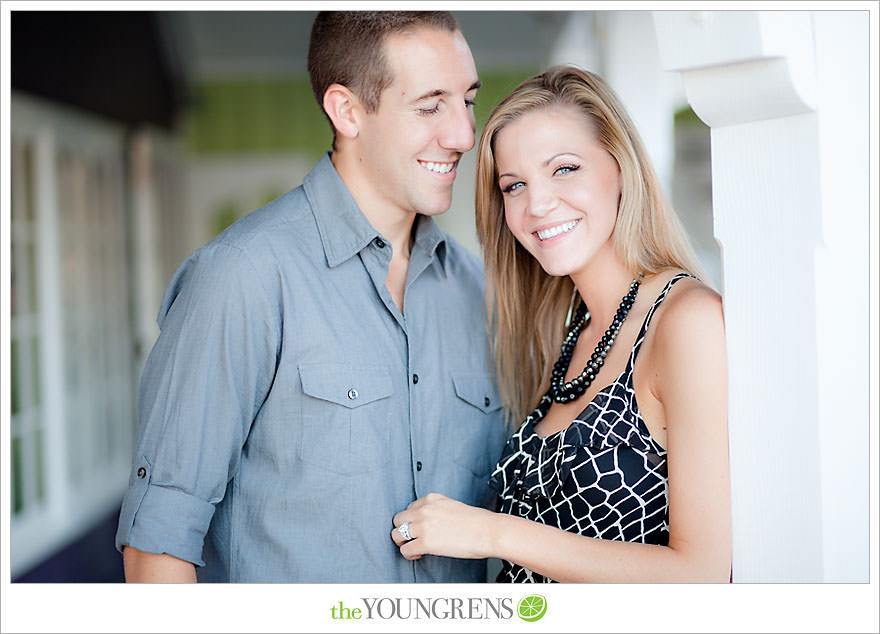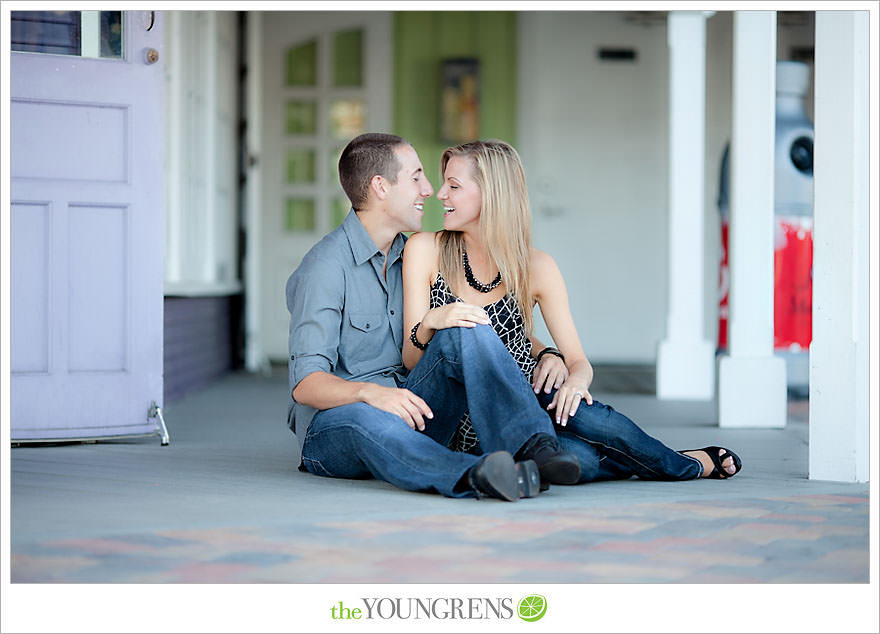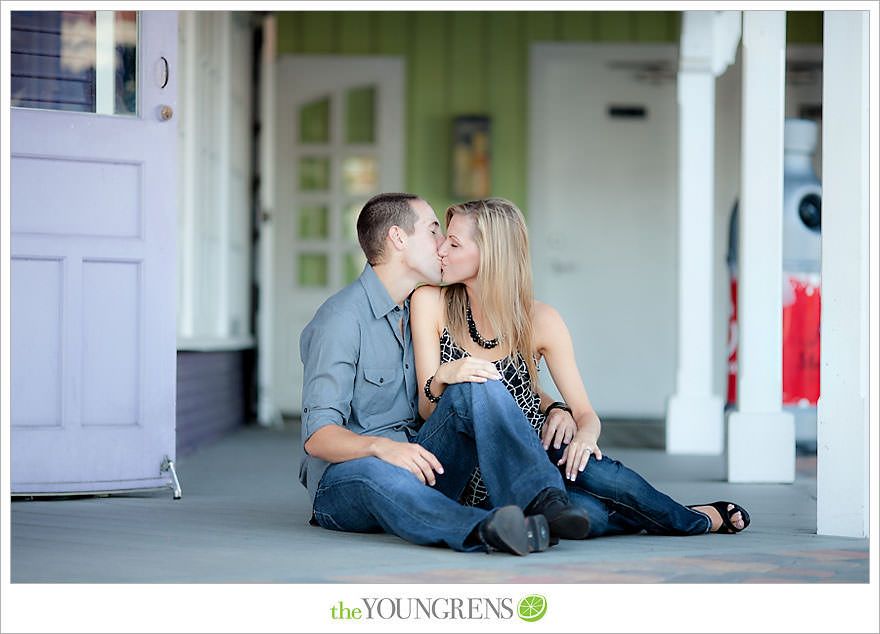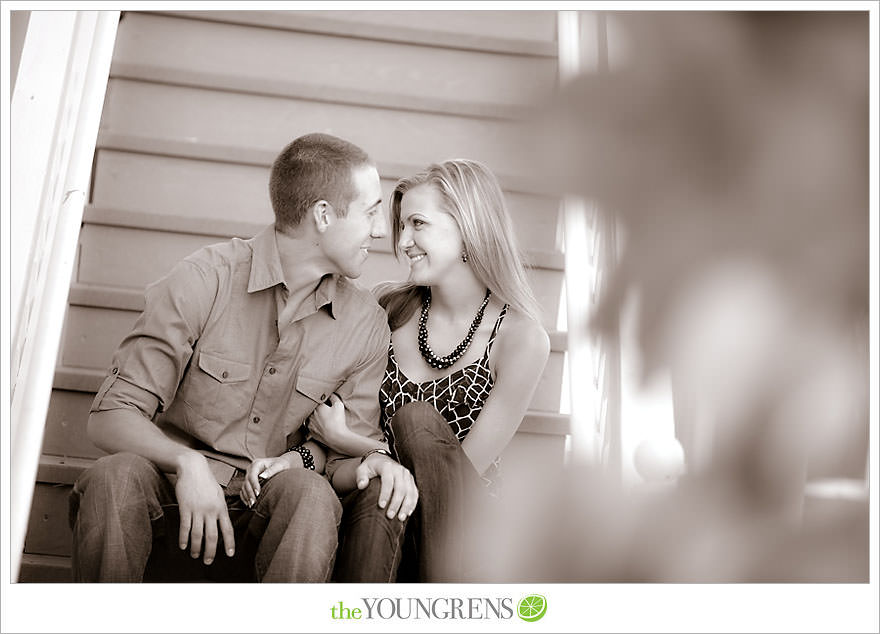 Ummm, can I have those gorgeous eyes? Pretty please?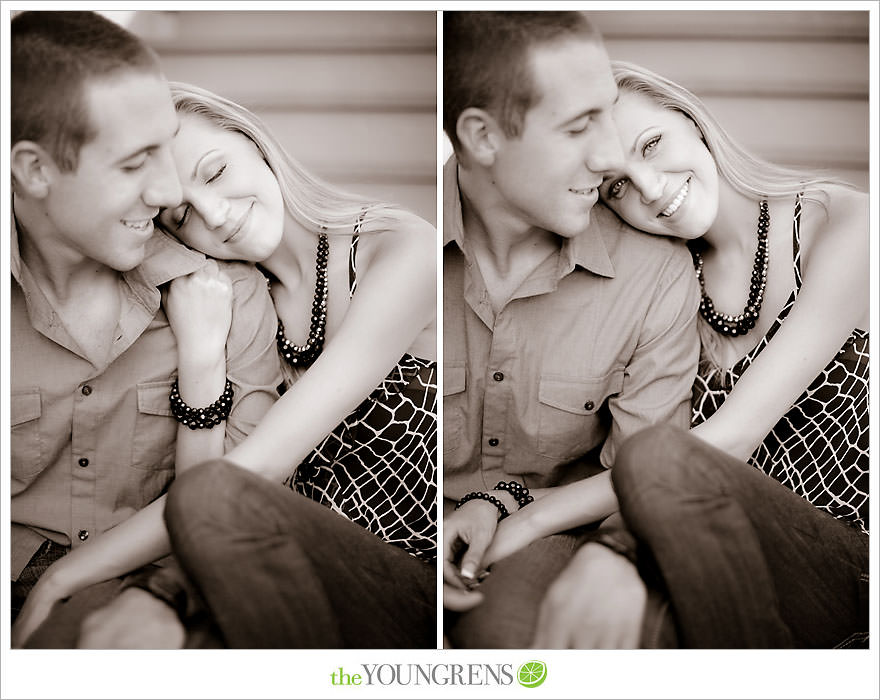 Stay tuned for part two of Brian and Elise's engagement session at Shoreline Park in Long Beach coming to the bloggy-blog tomorrow. I love part one, but I love part two even more! Can't wait!
Hugs,
Erin