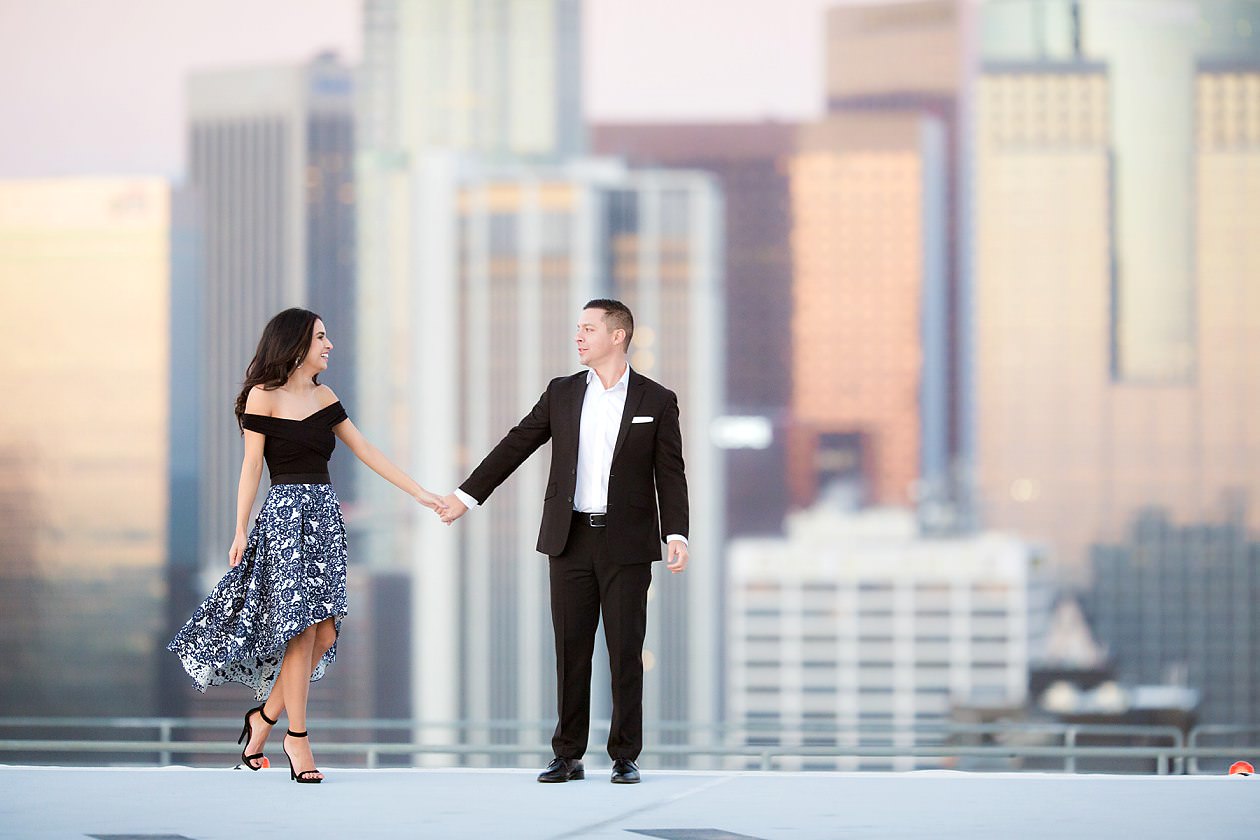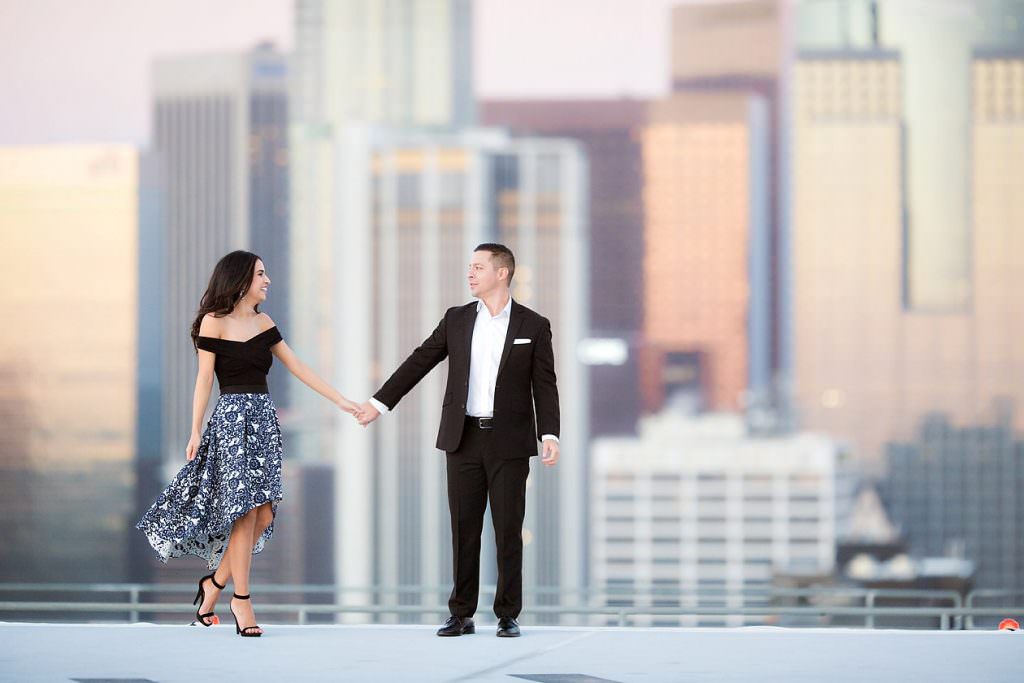 Los Angeles Helipad Engagement
Adrian and Valerie
She trumps everything for him.Adrian is a go-getter personality with a ton of demands on his time and his days, but when it comes to Valerie, she's the top.The world slows down for this gorgeous girl, and when he's looking at her, you can see that there is nothing else in his atmosphere than her beautiful smile.And he trumps everything for her, too.Valerie excels at her demanding career with grace and poise, but when she's in Adrian's arms, there's nothing else in the world than him.Jeff and I met up with Adrian and Valerie in downtown Los Angeles and it was
immediately
obvious how much these two connect. Their busy lives are full and ambitious, but when they're together, they laugh. A LOT.Which made their engagement session go from a 10 to a straight up 30… 30 floors that is!After roaming the streets of DTLA, we flew up the elevator of the South Park Center and spent the rest of our evening on top of the helipad!! Whaaa???We always ask our couples to think outside the box with their shoots, and these two DELIVERED. We took in the views of the city, shot our hearts out along the LA skyline, and watched the sun set with the perfect dreamy sunset.Perfection?? Ummm…. I think so!And throughout it all, these two never stopped laughing. Even on top of a downtown skyscraper, they were the ultimate down-to-earth peeps!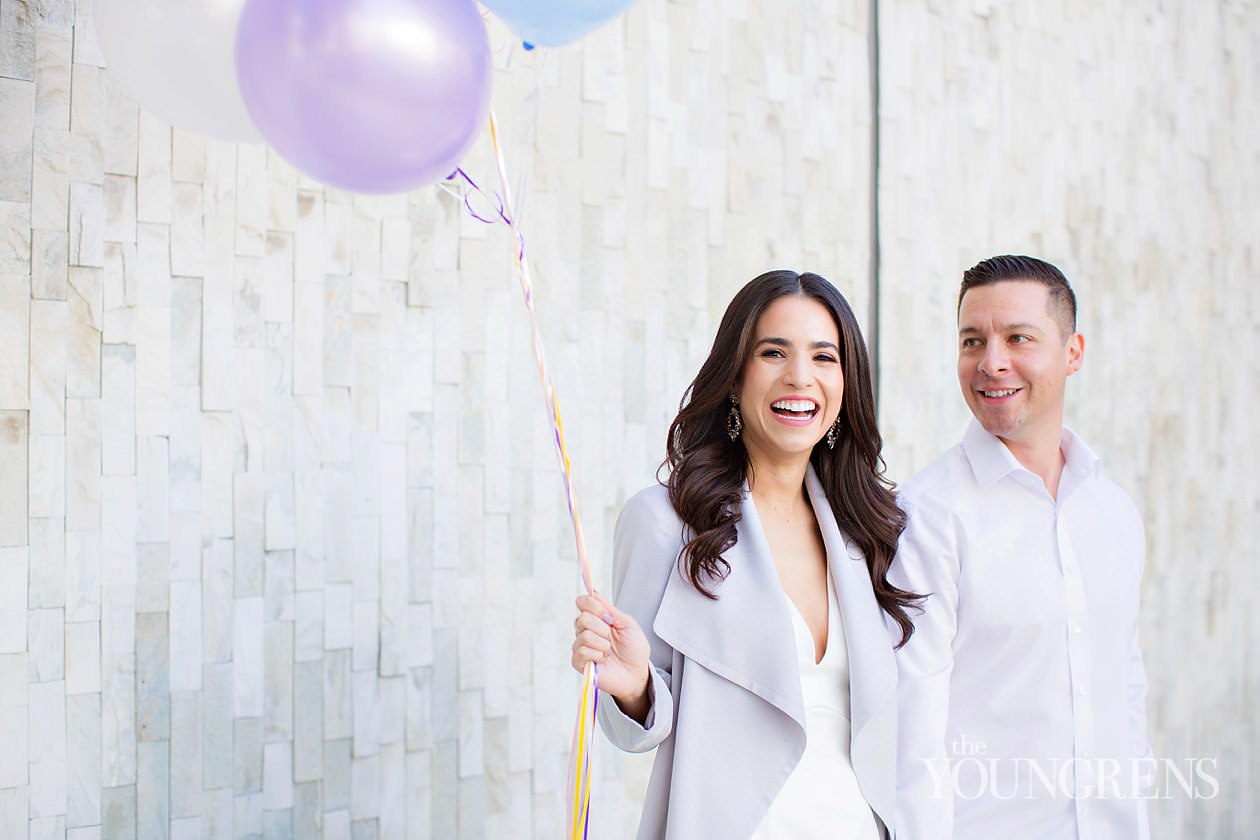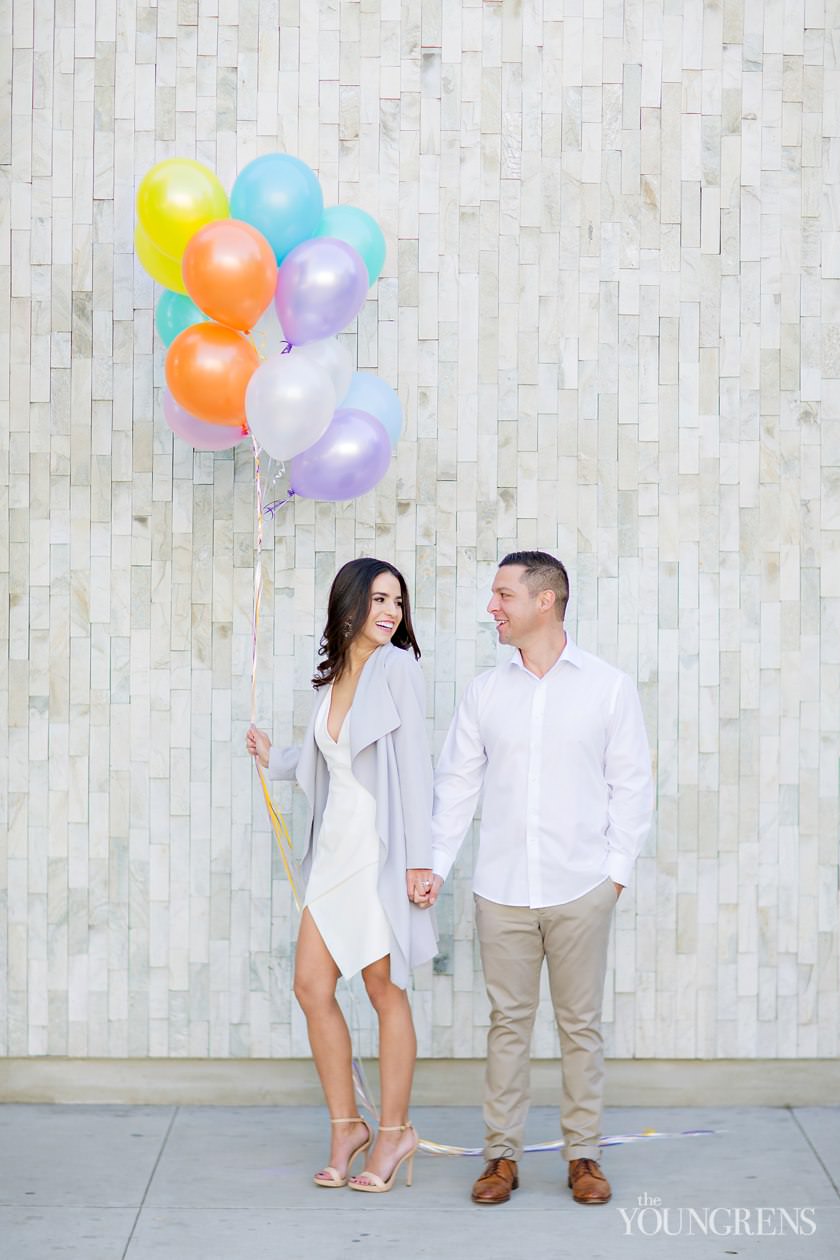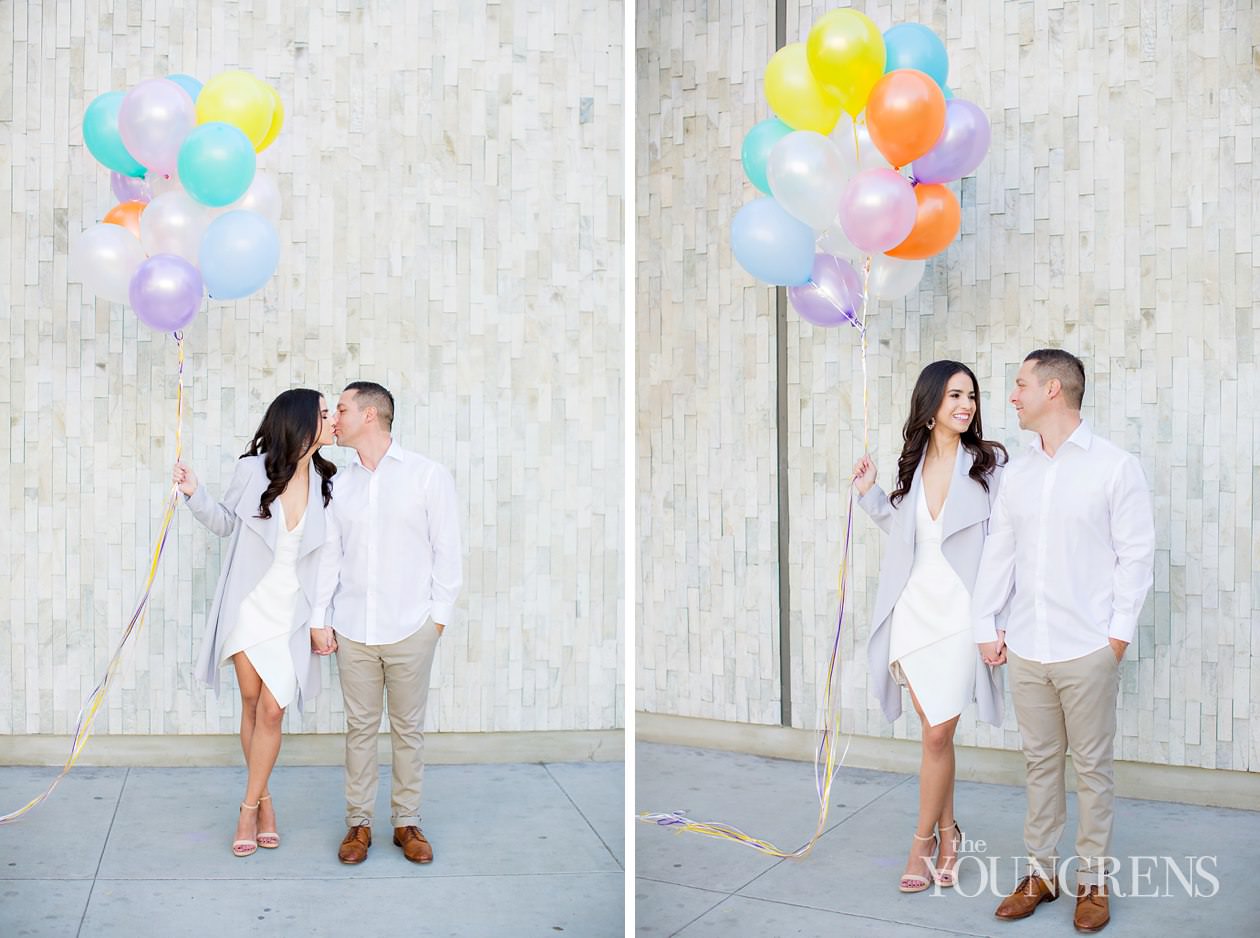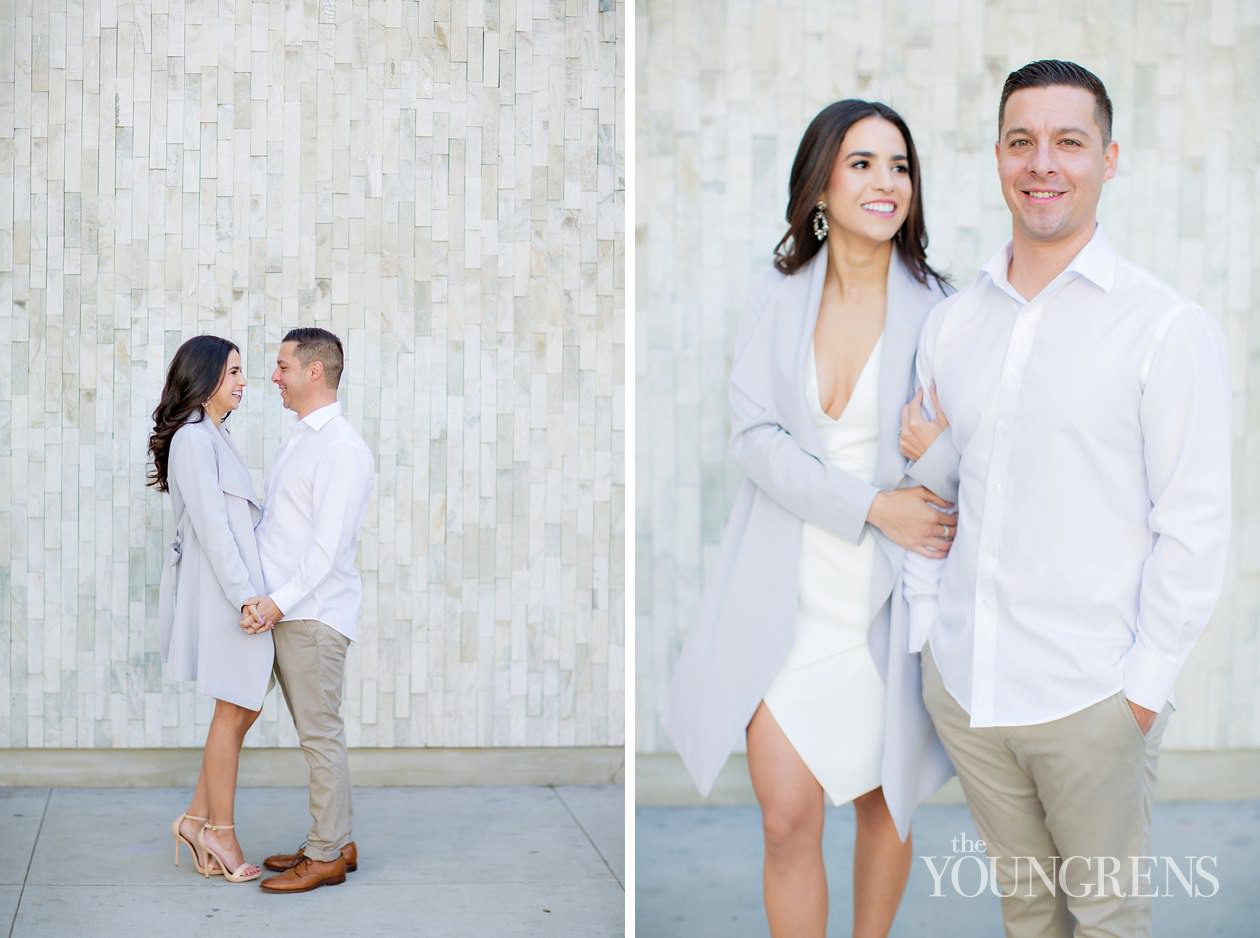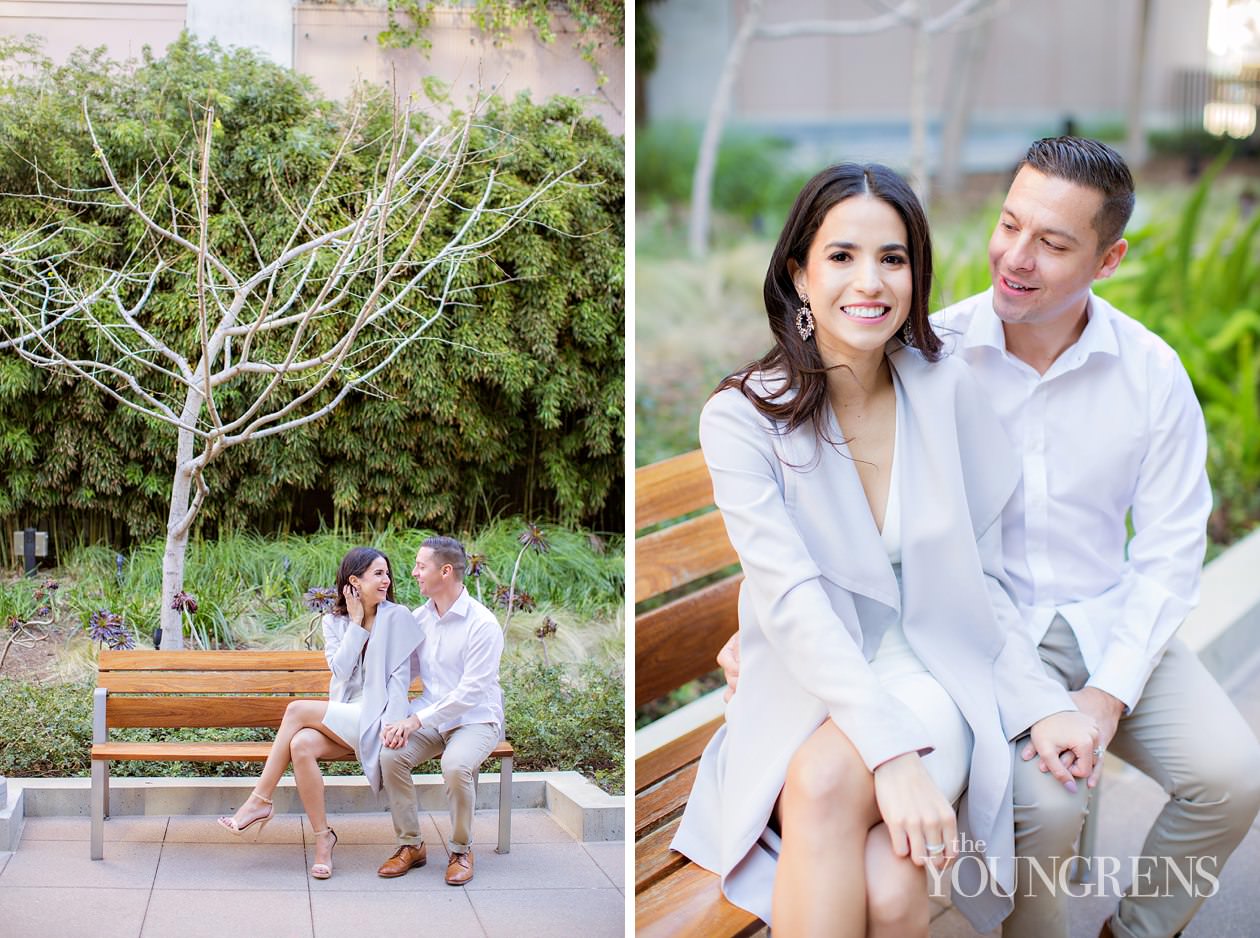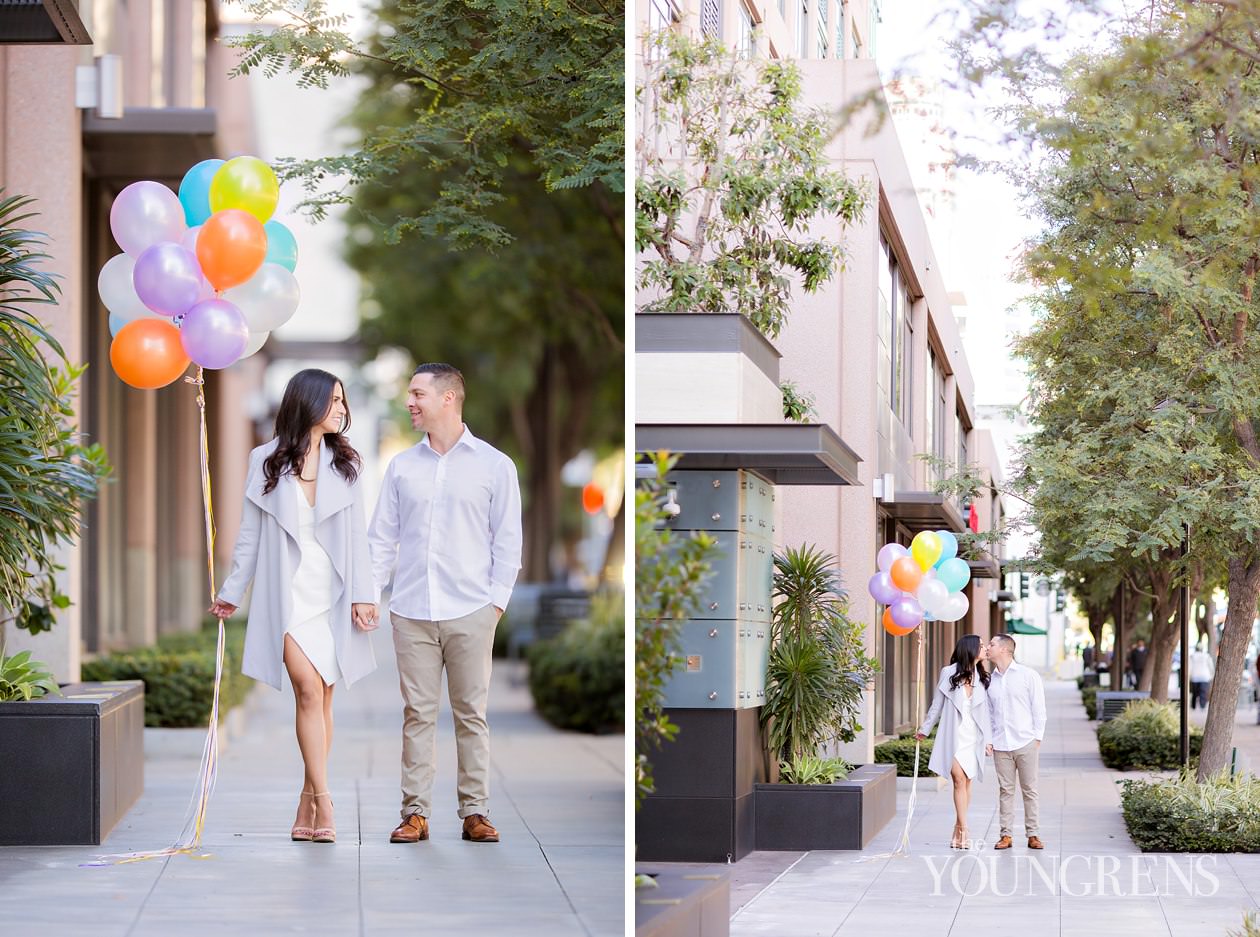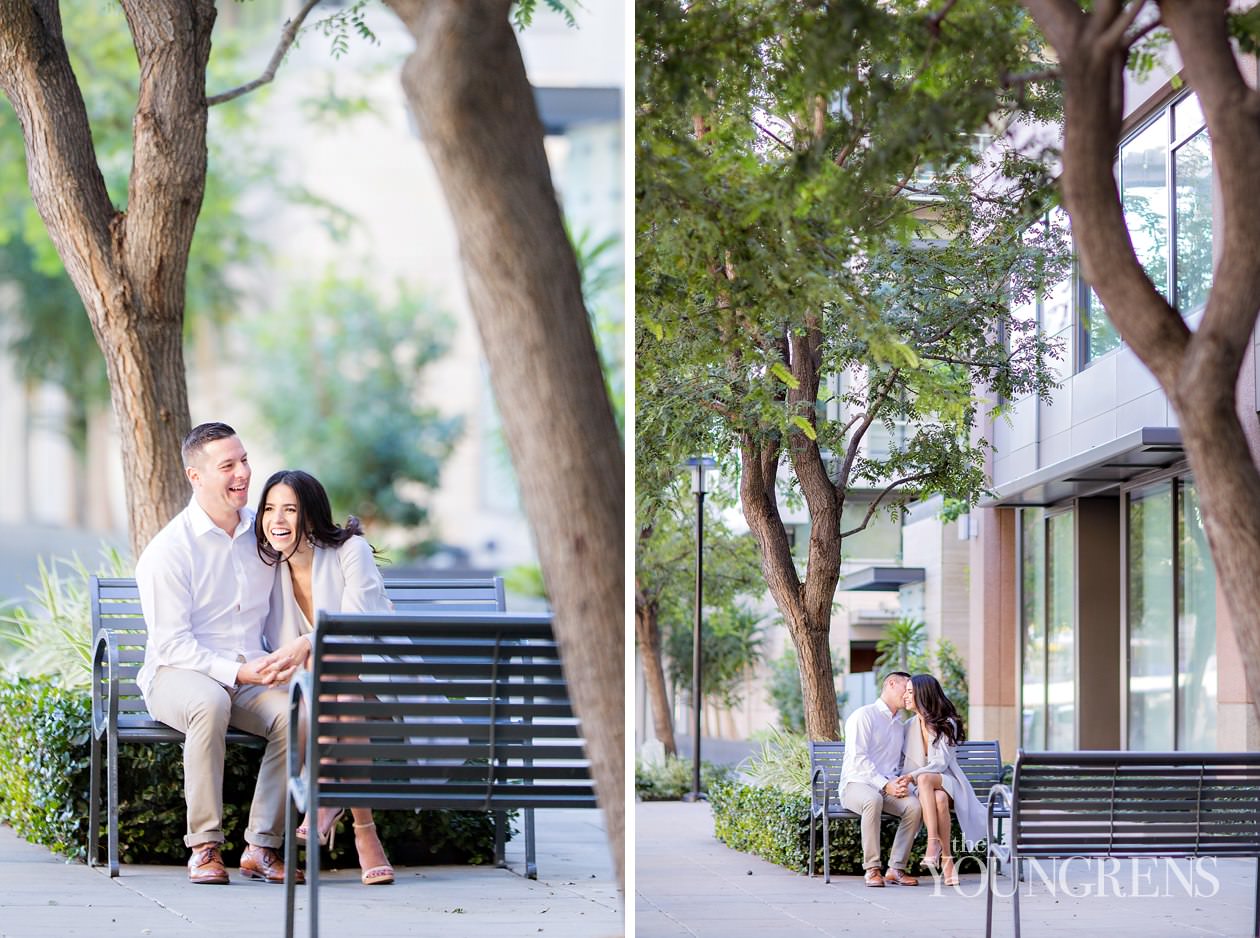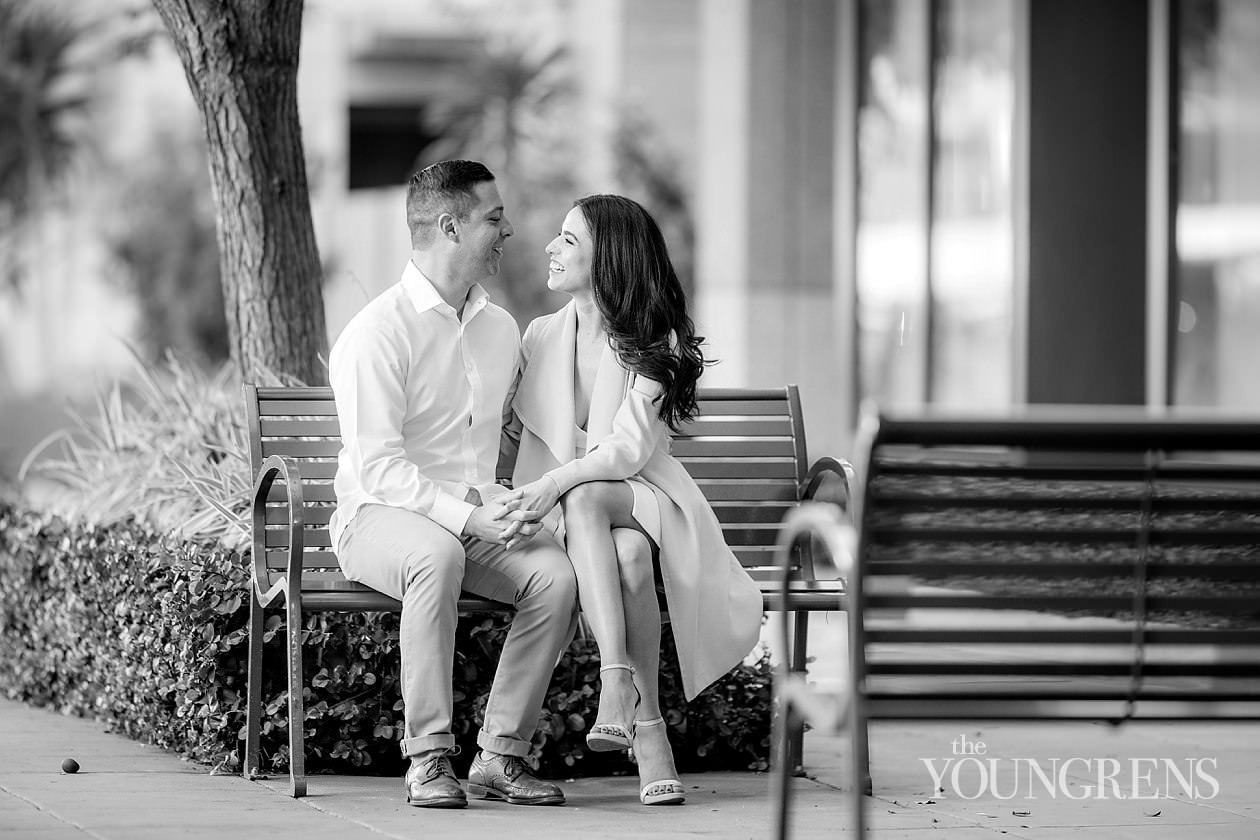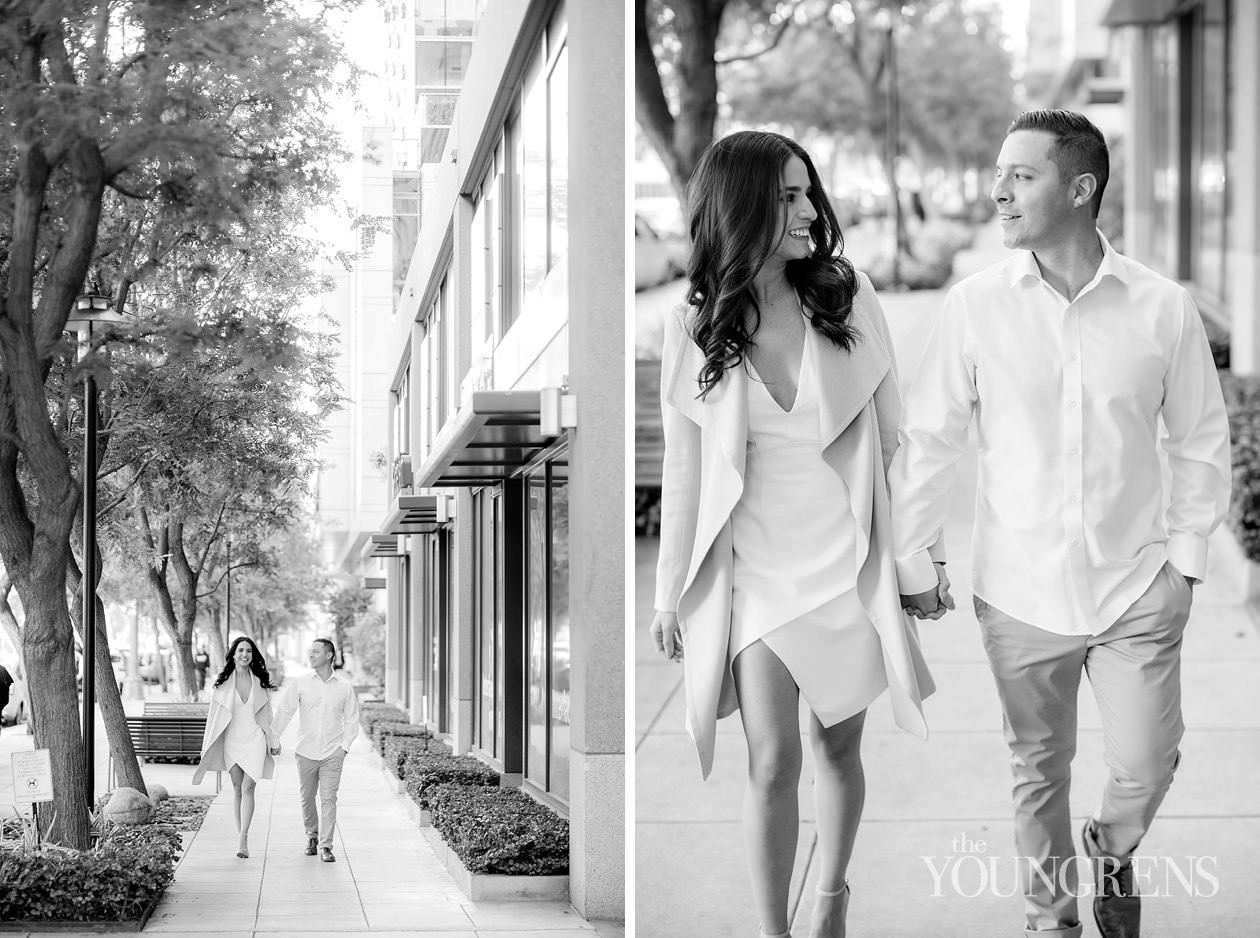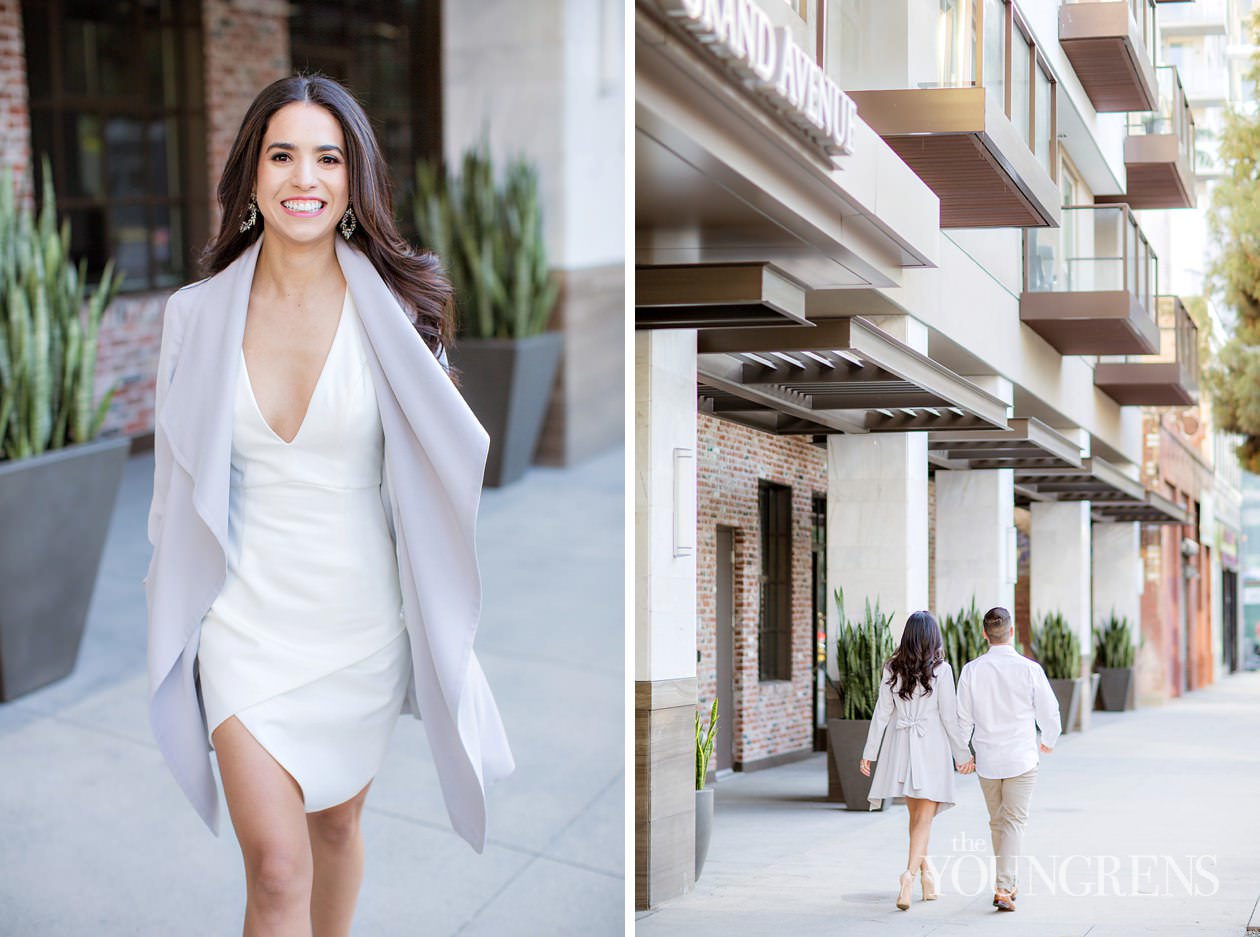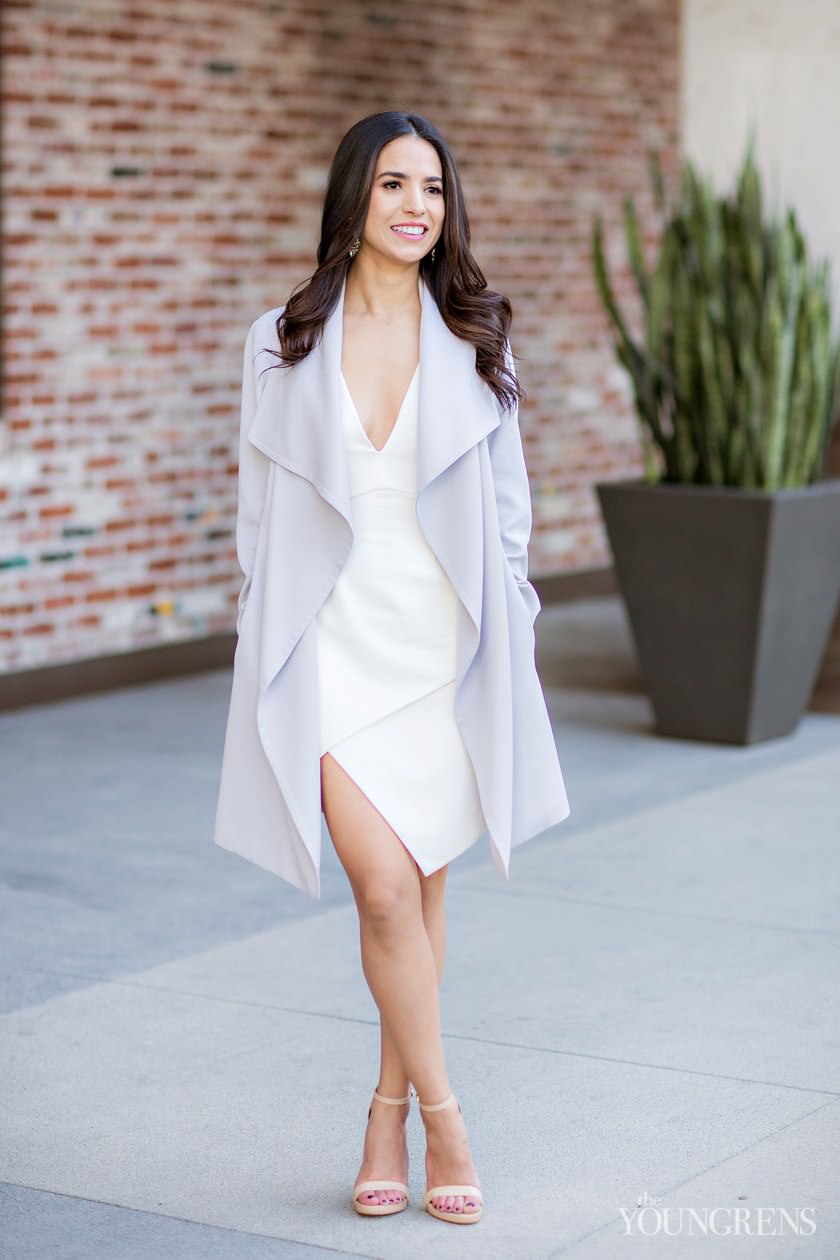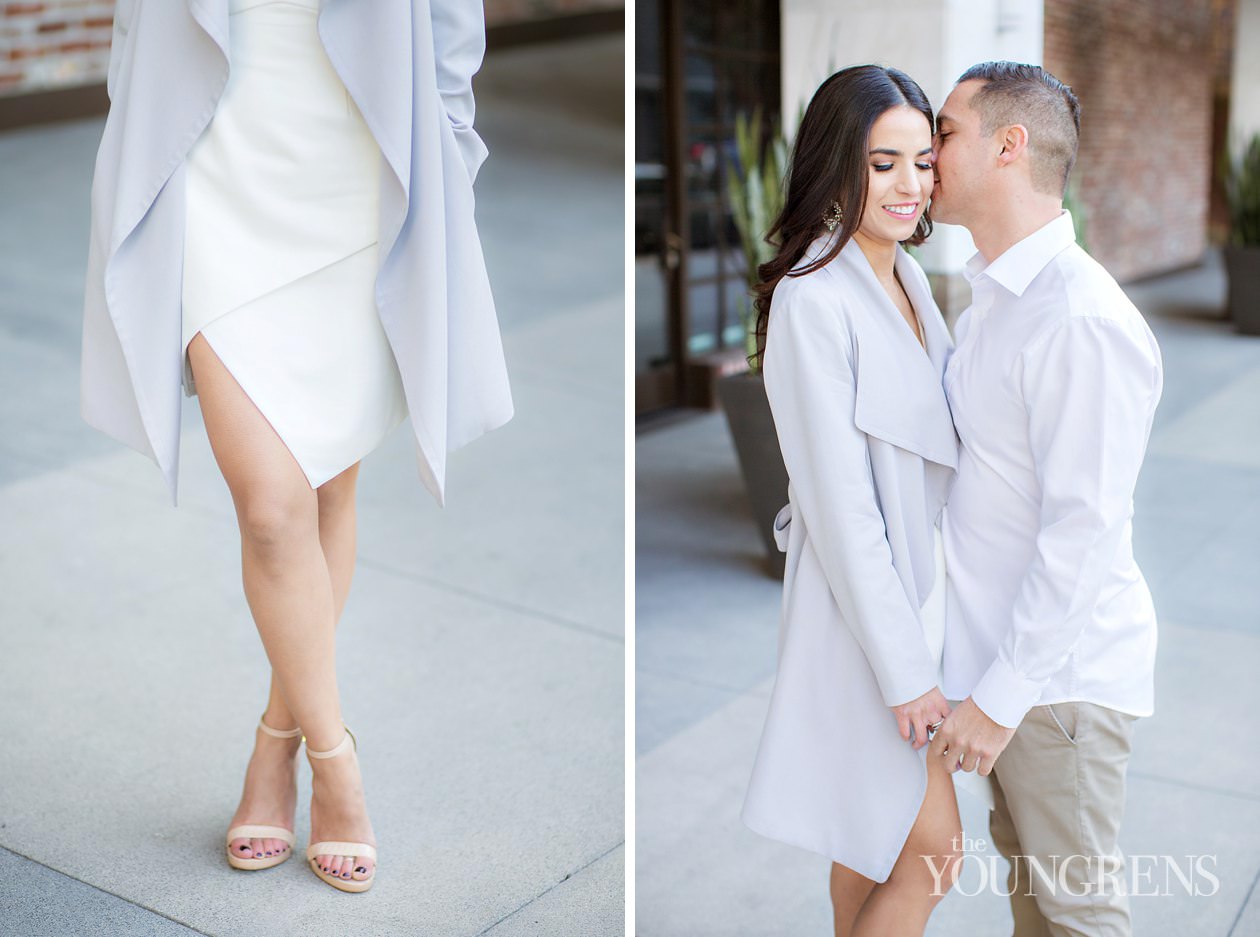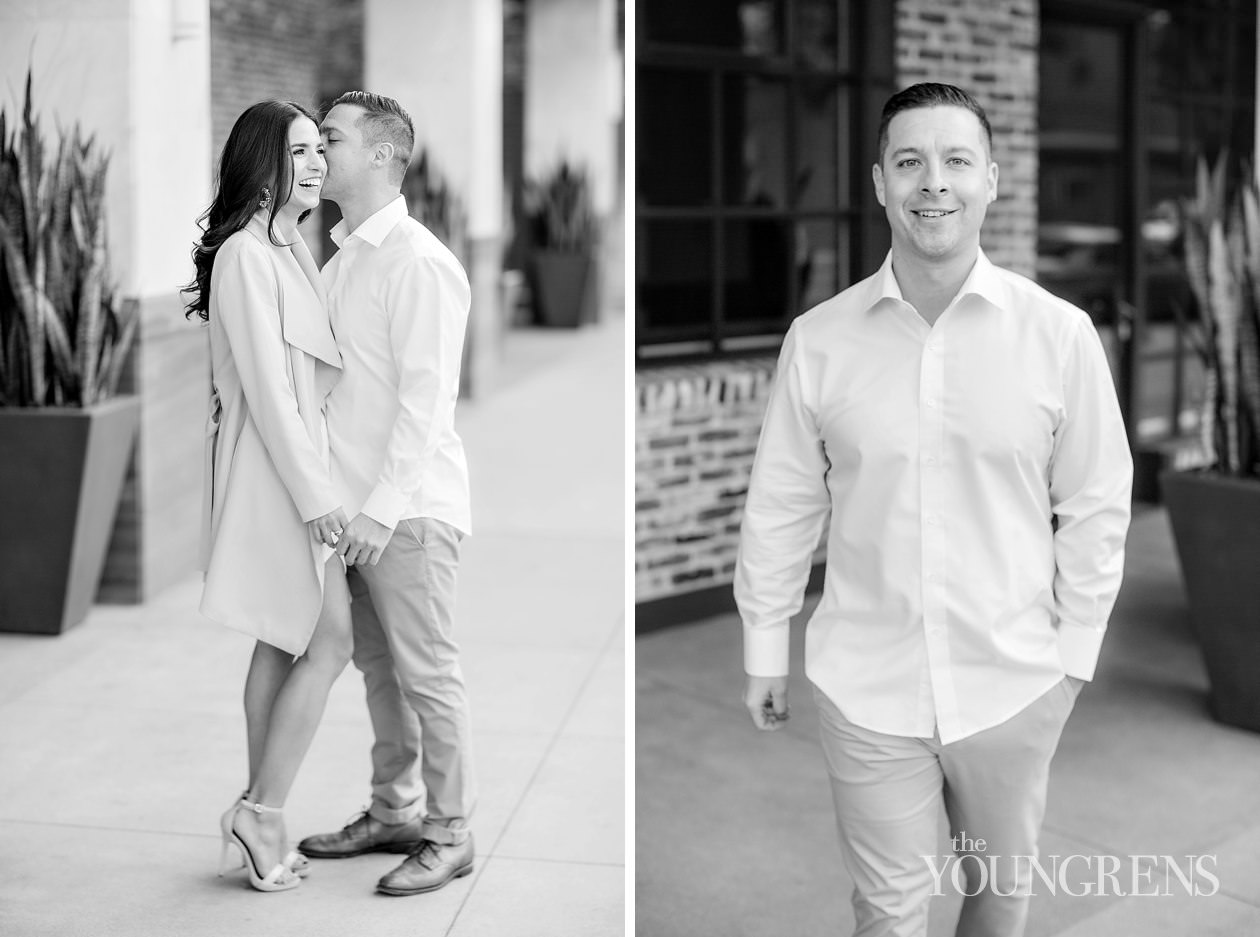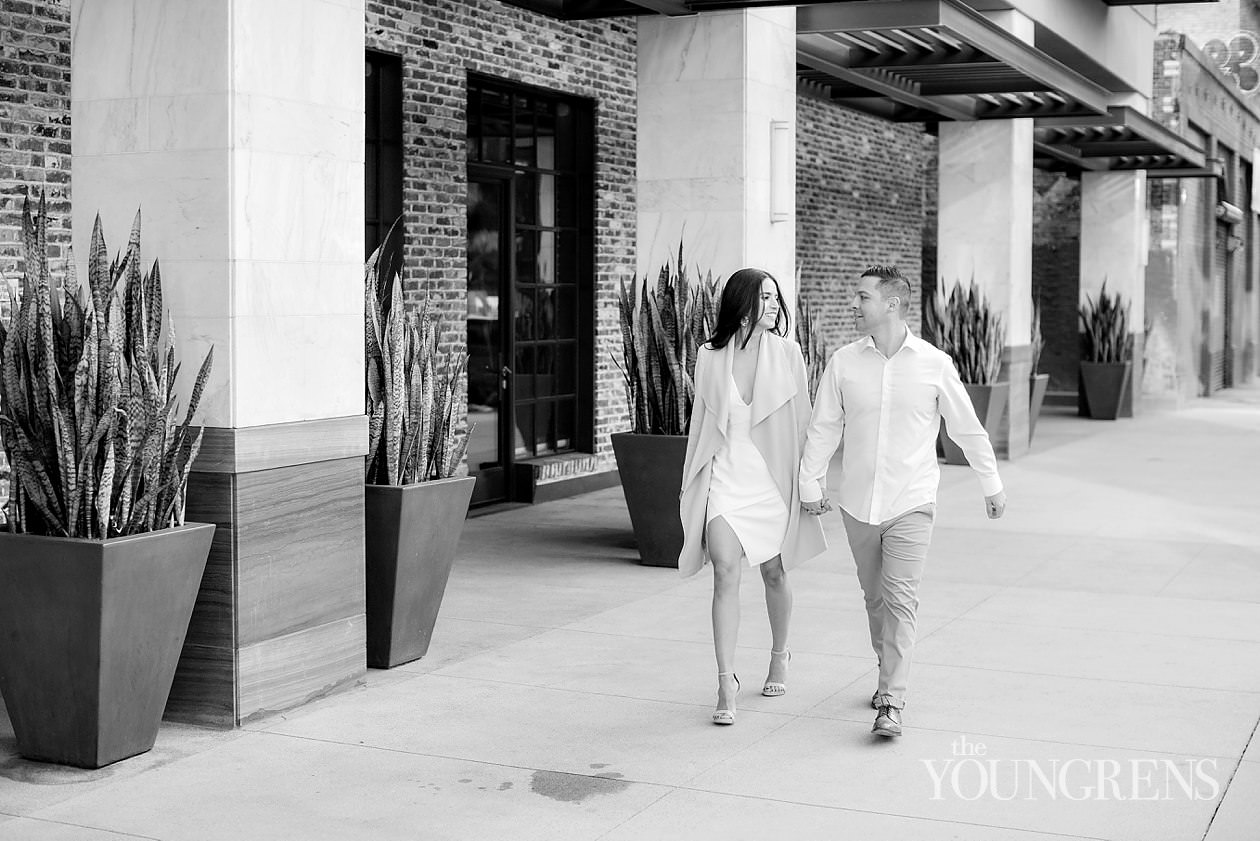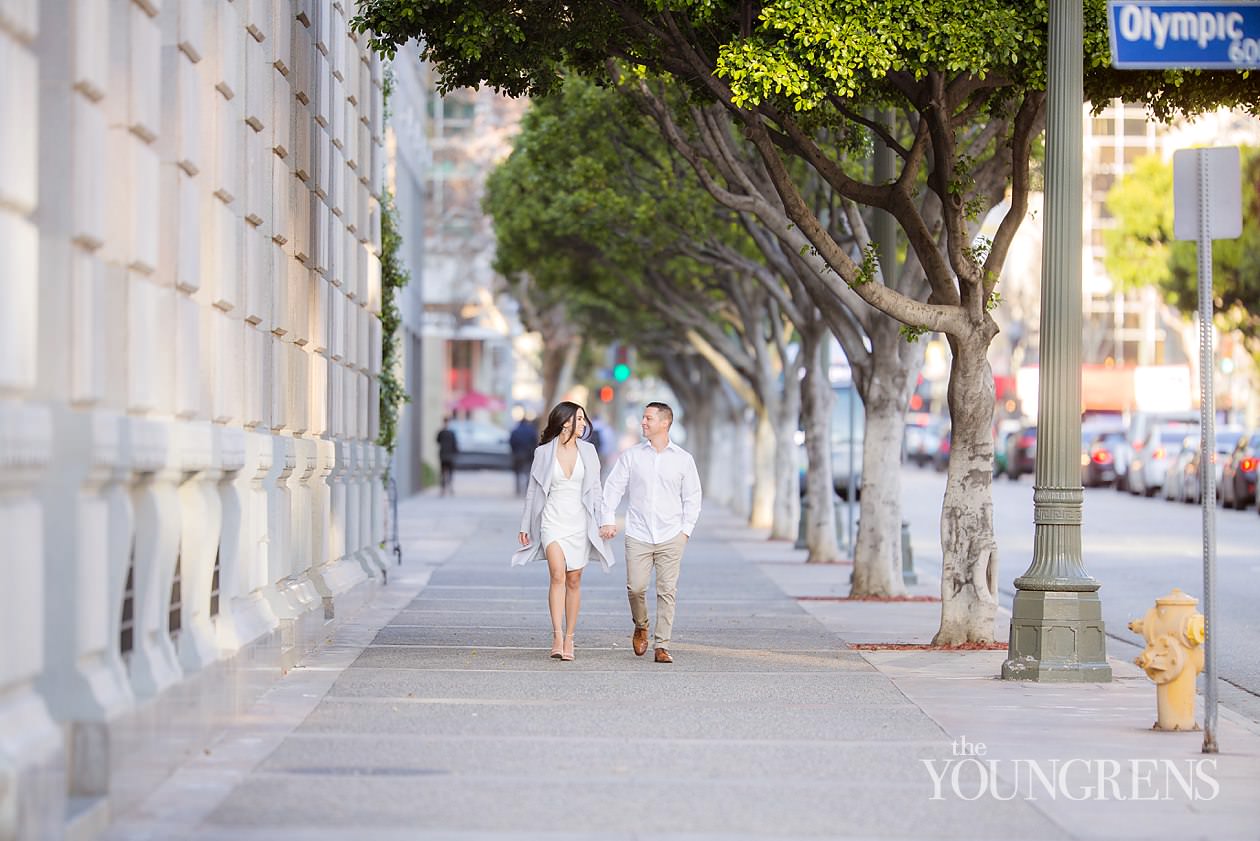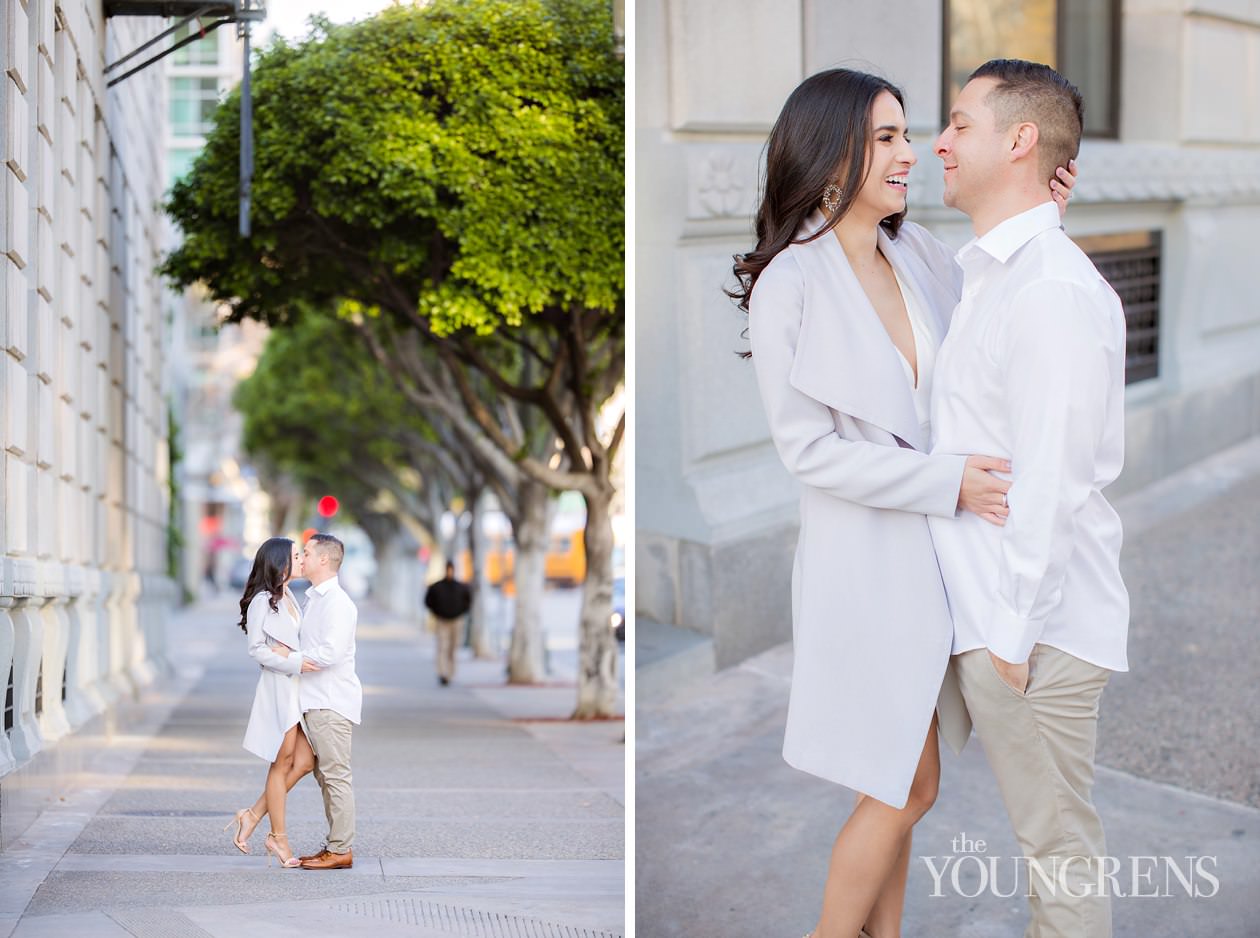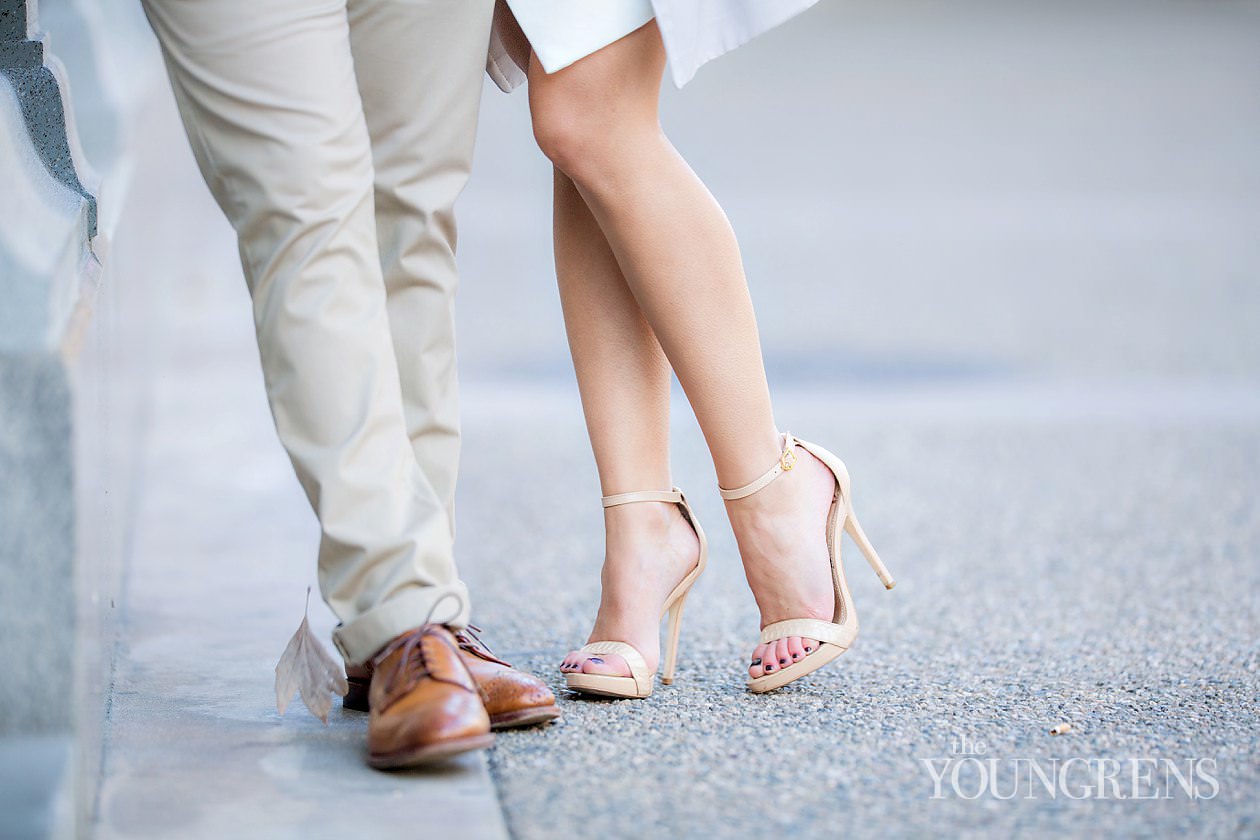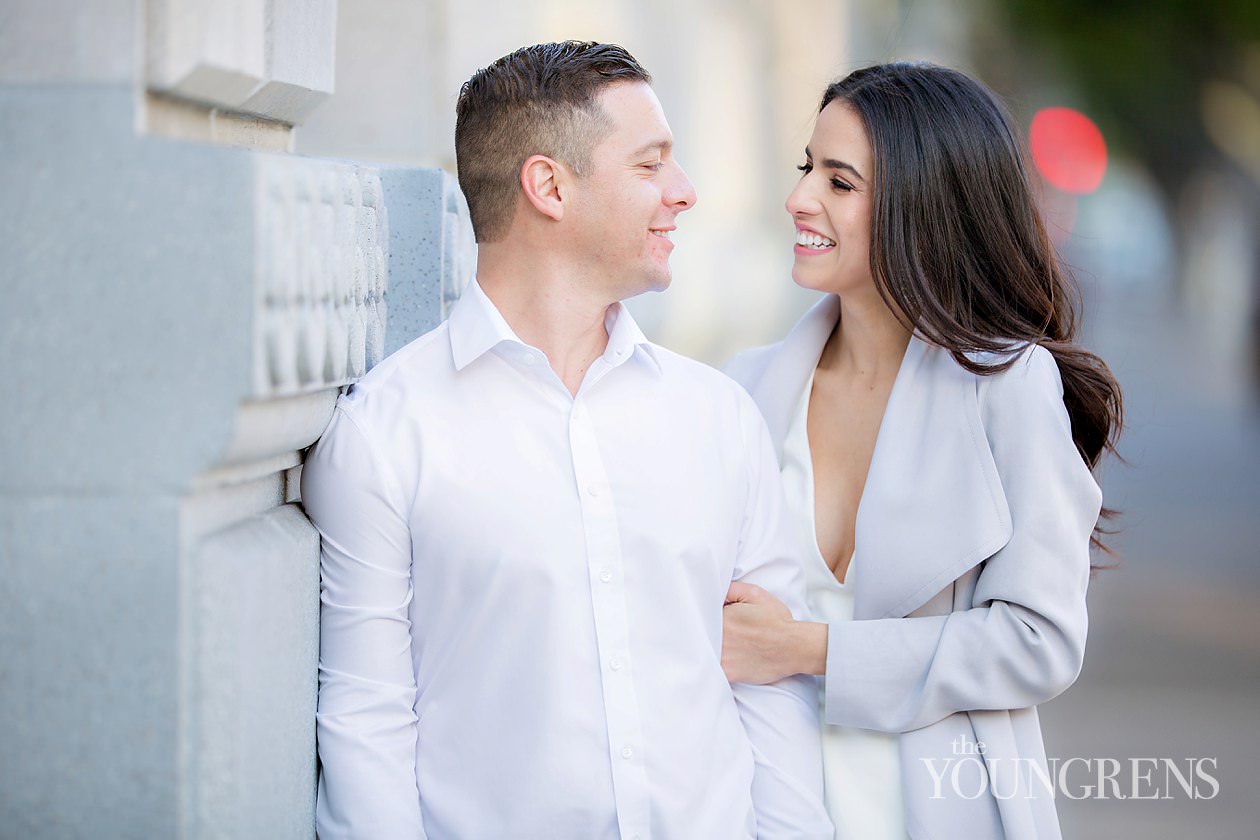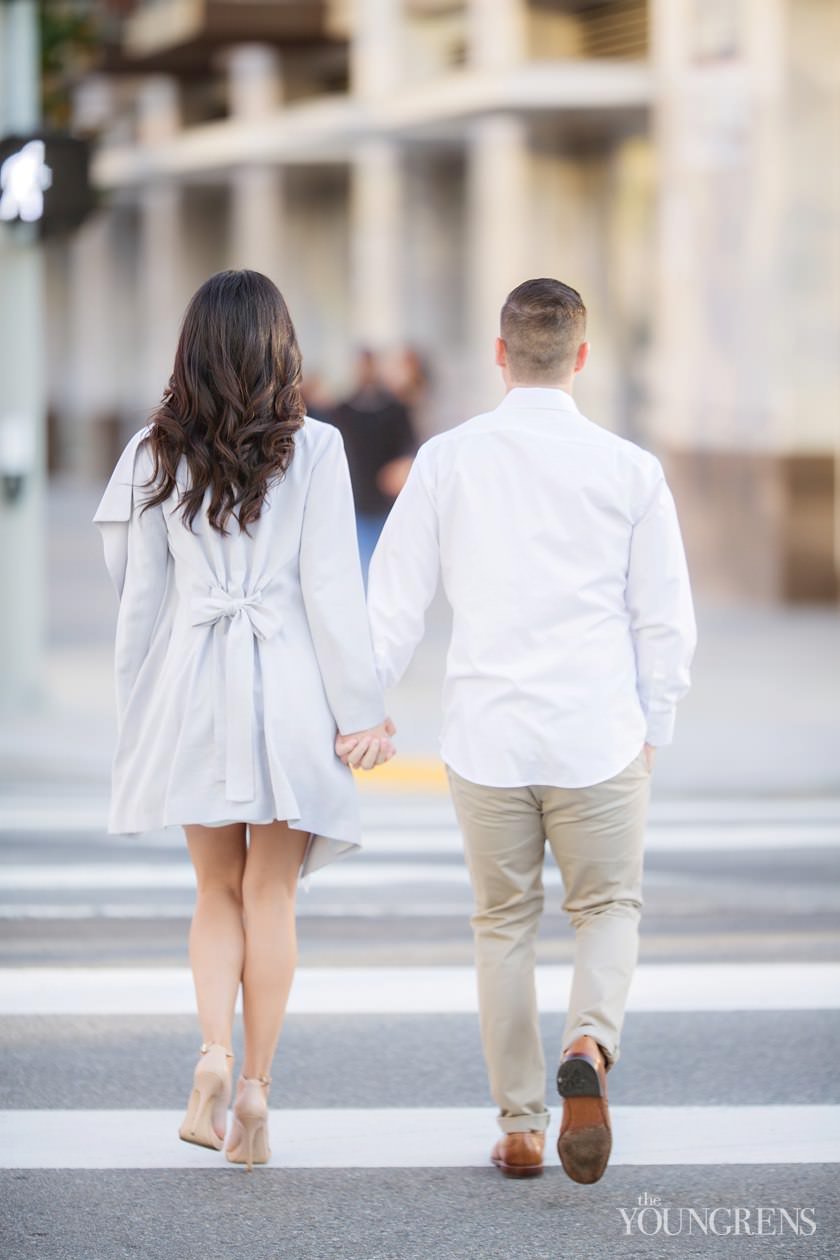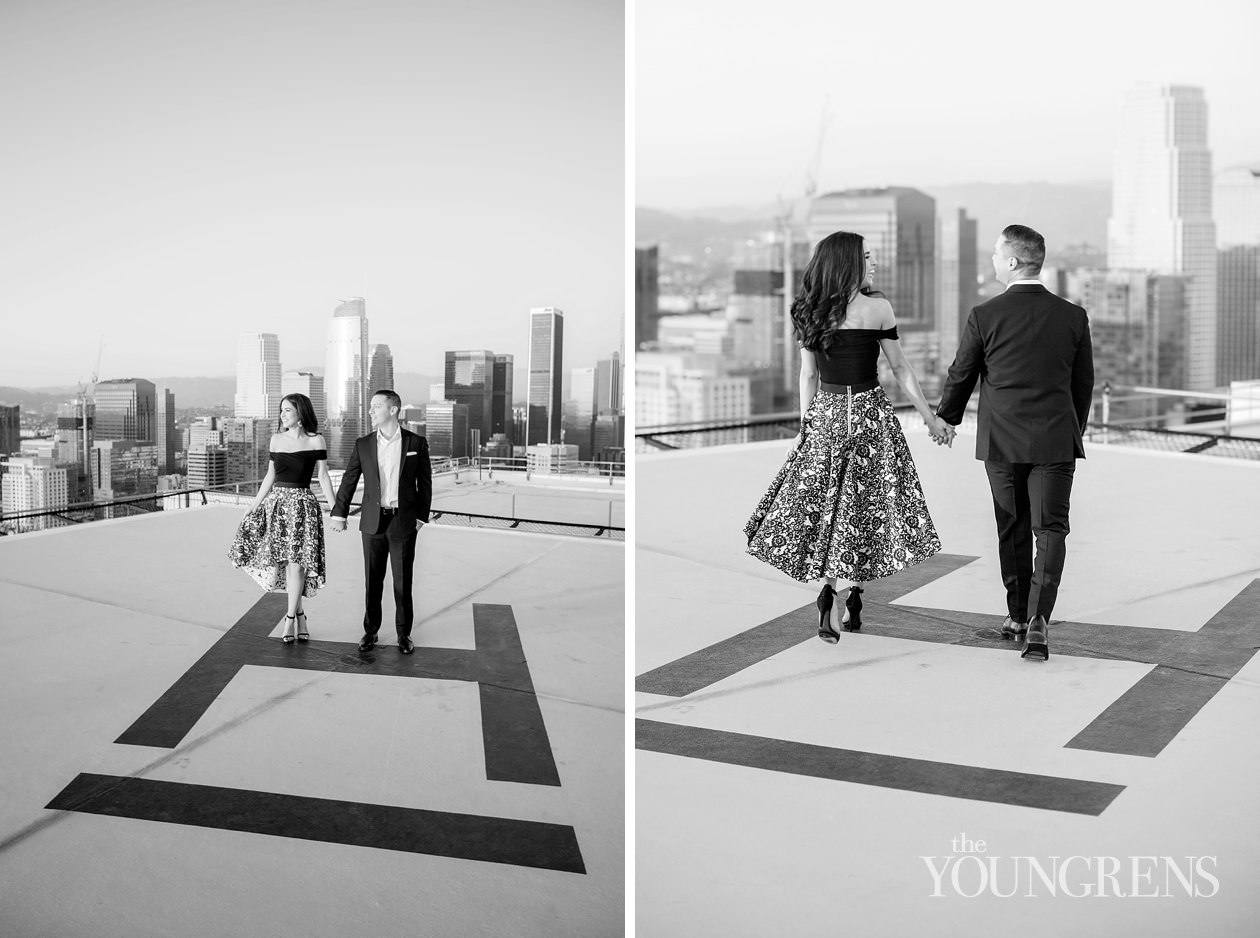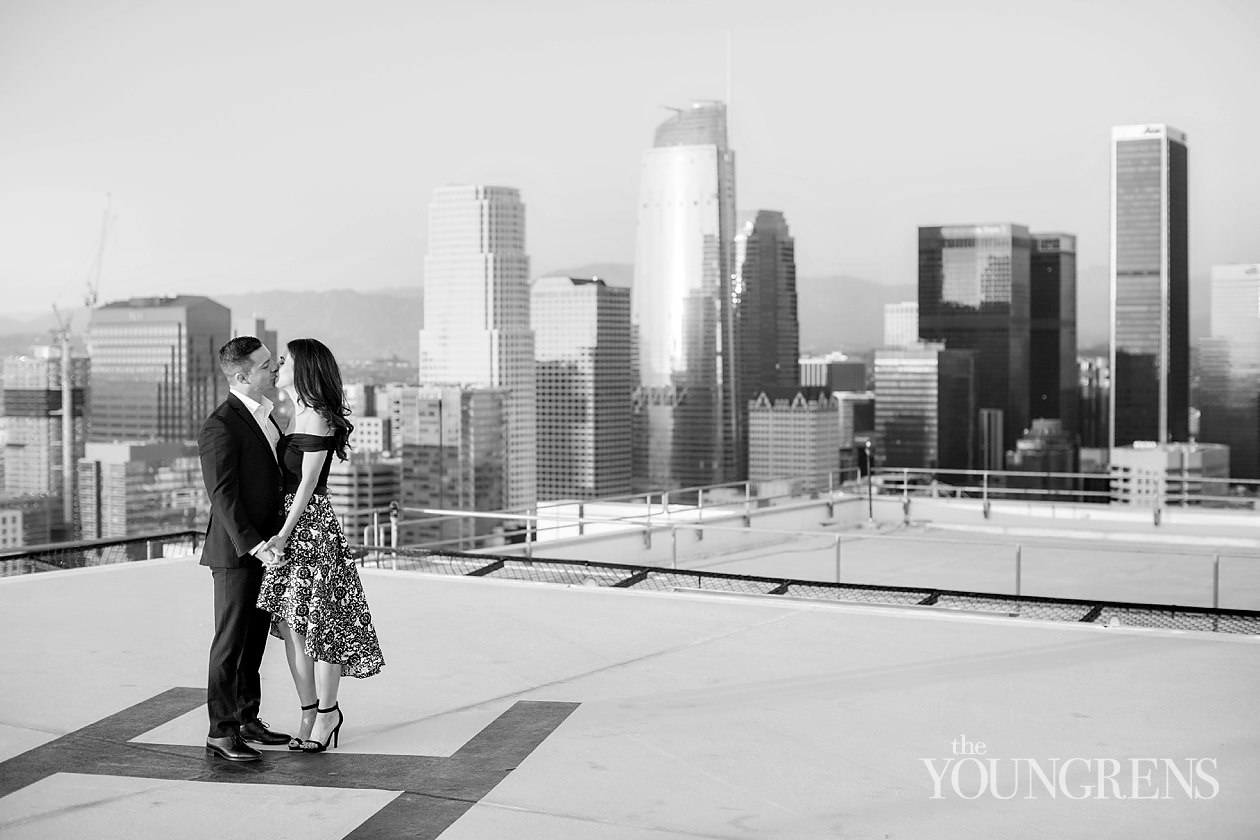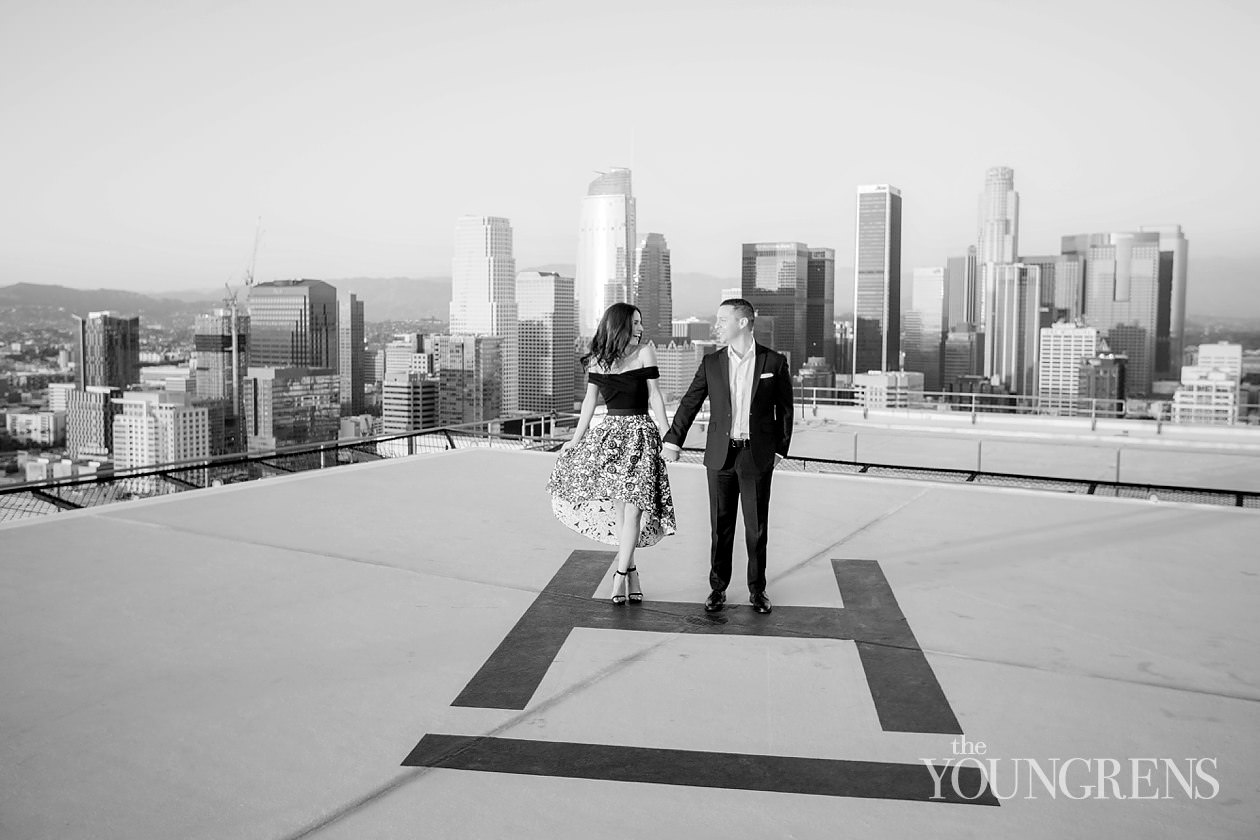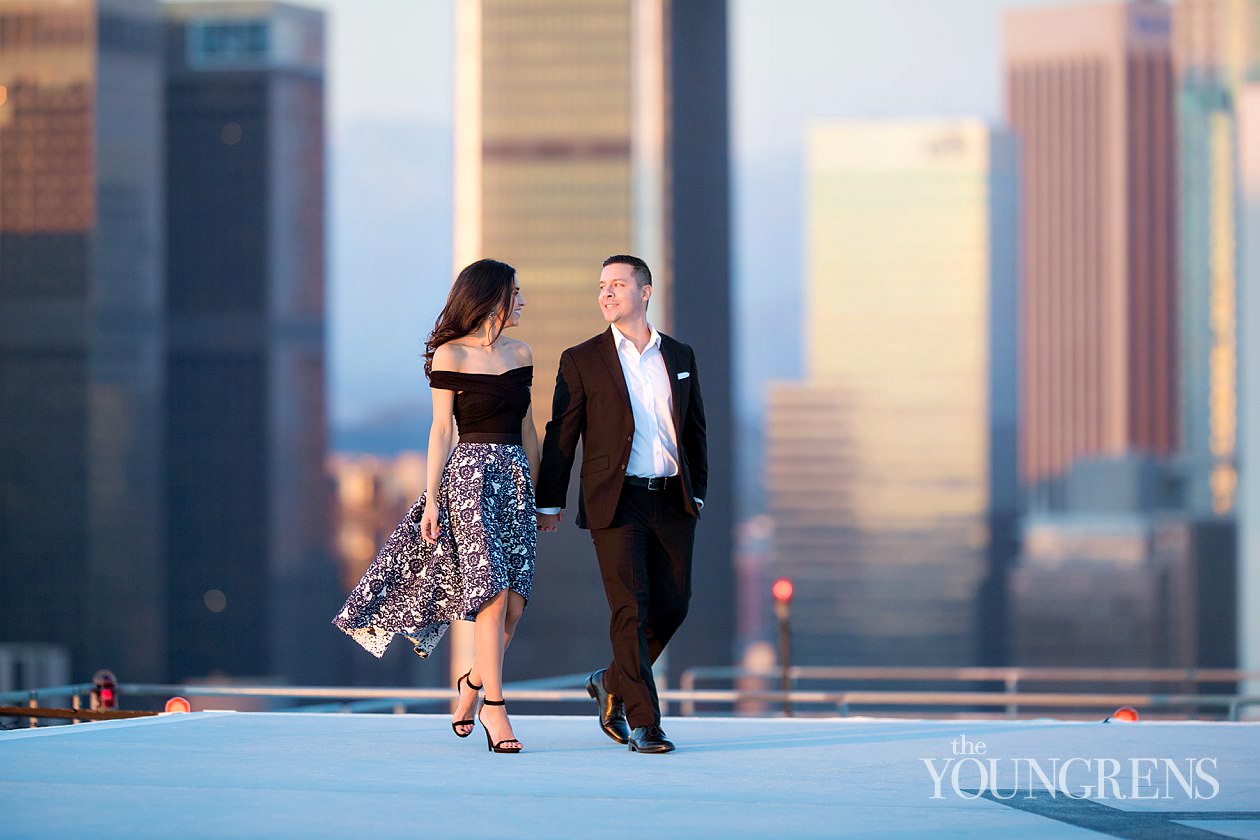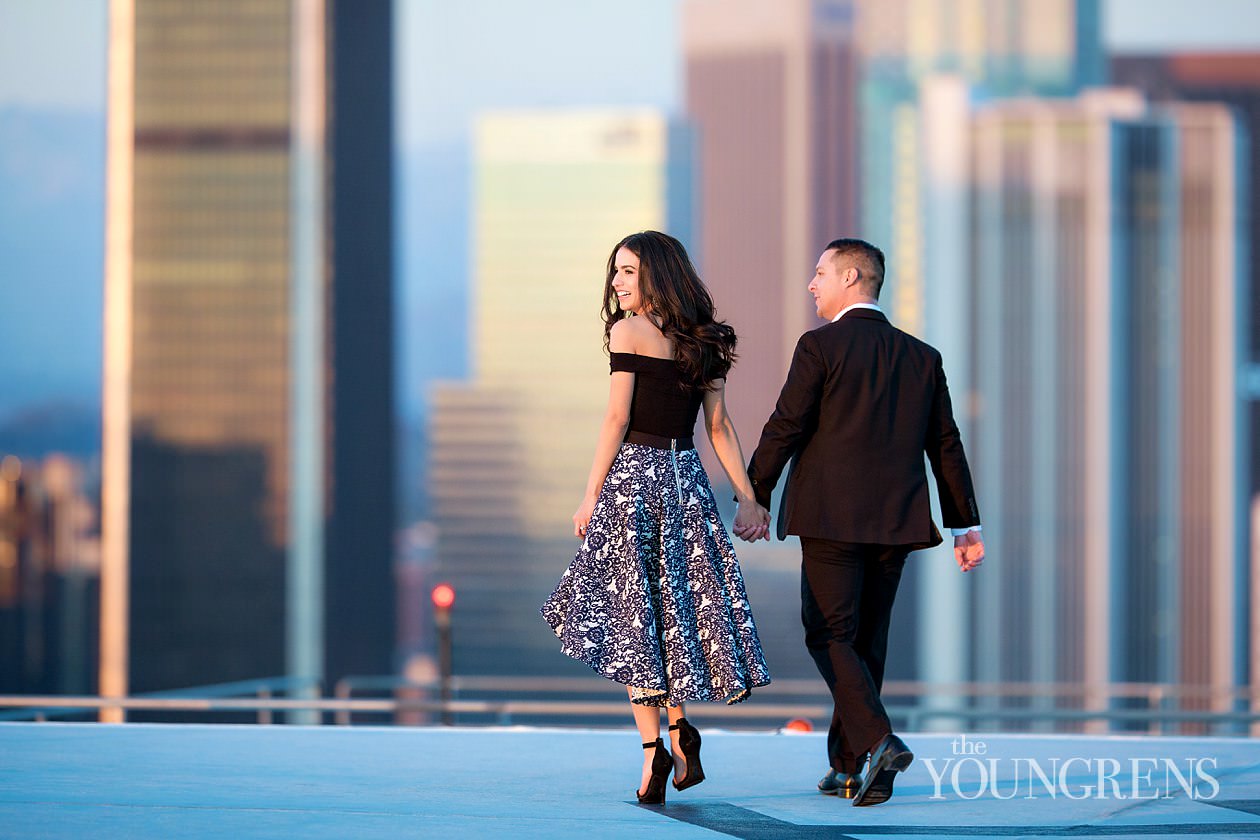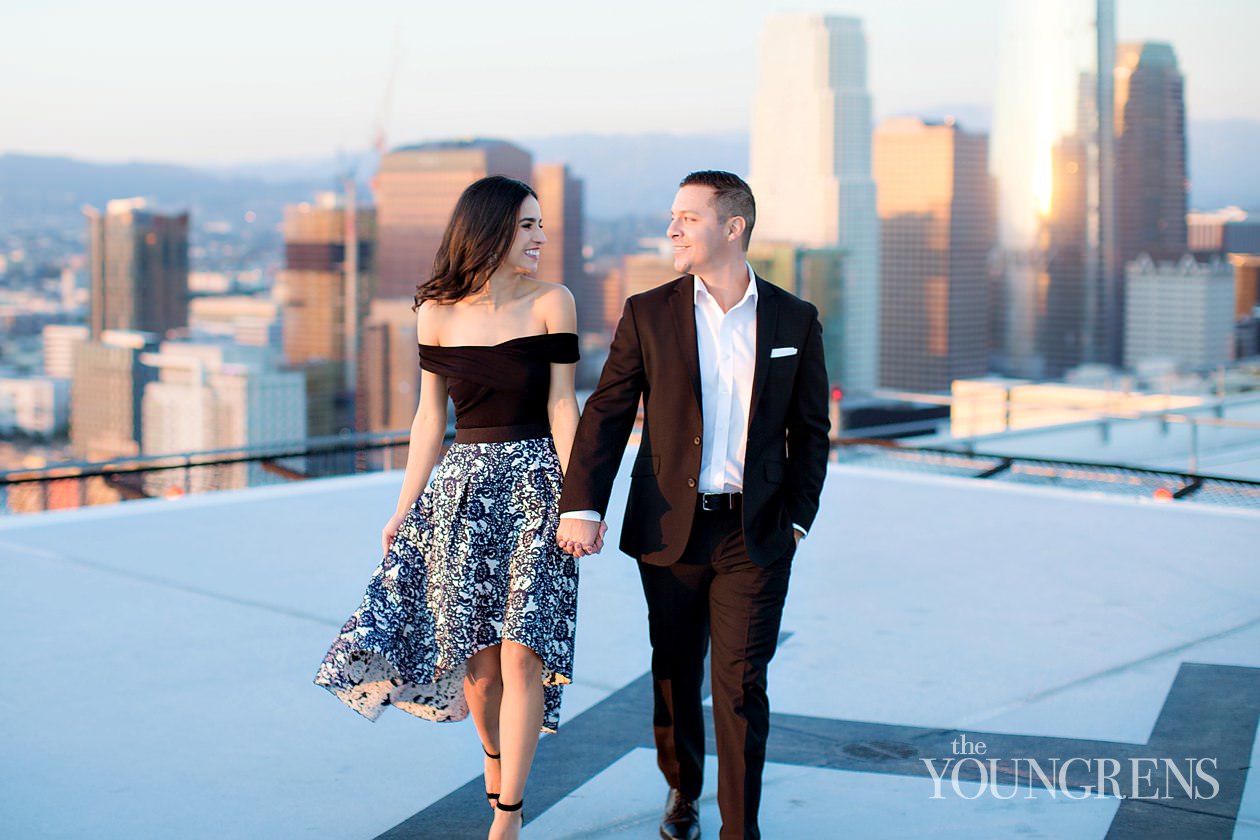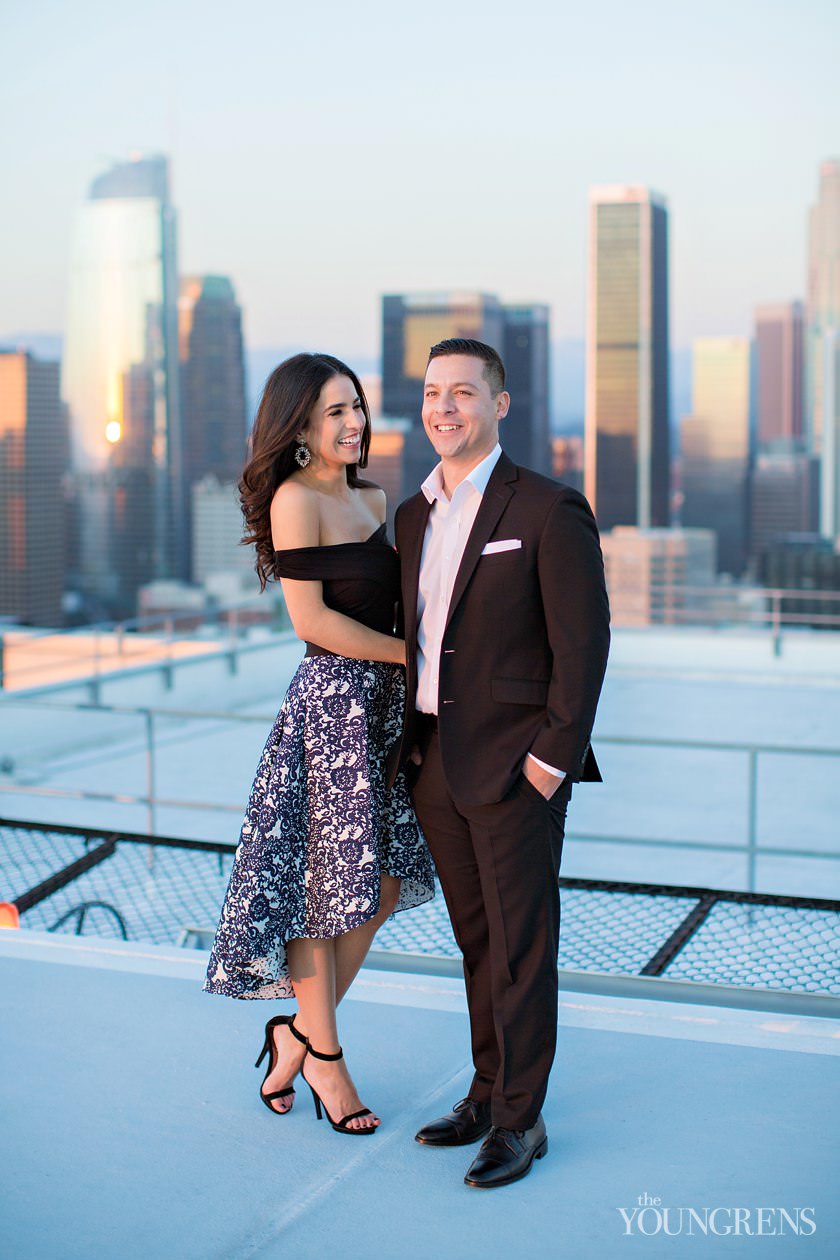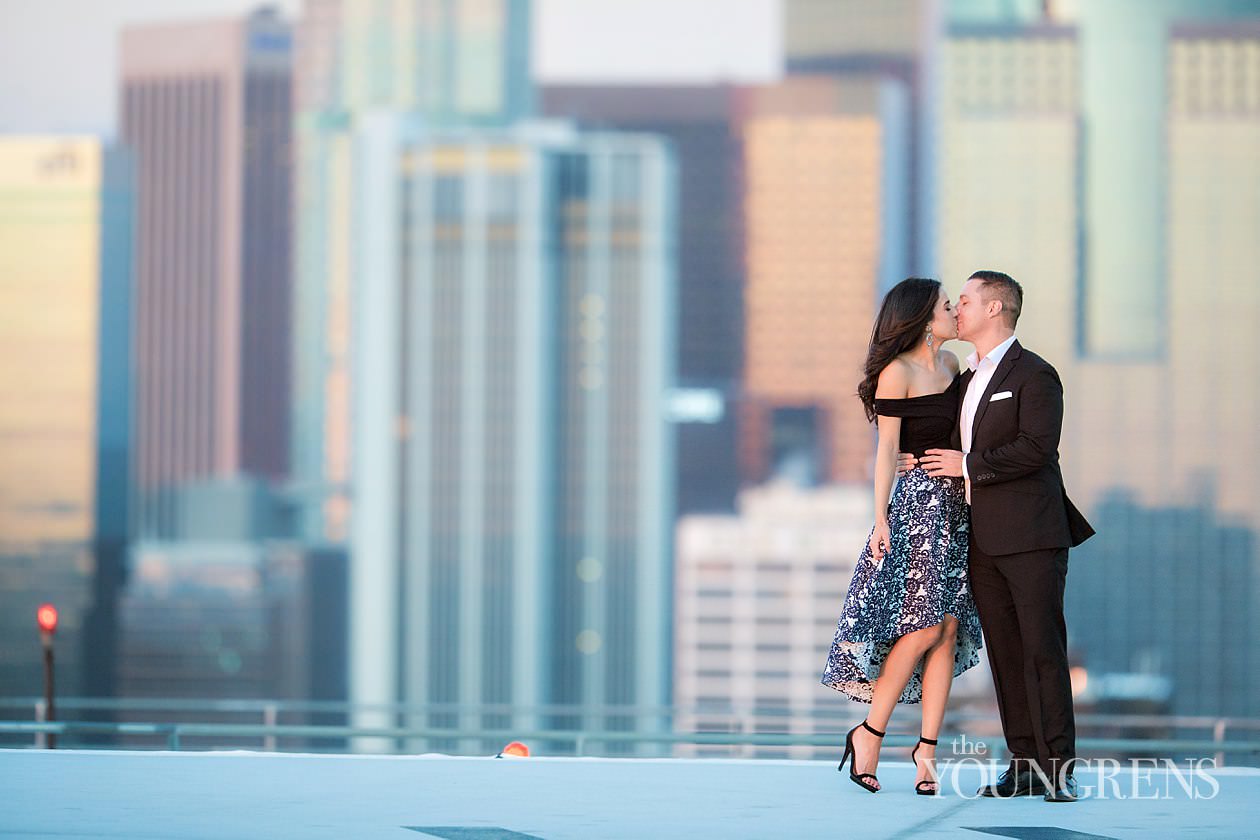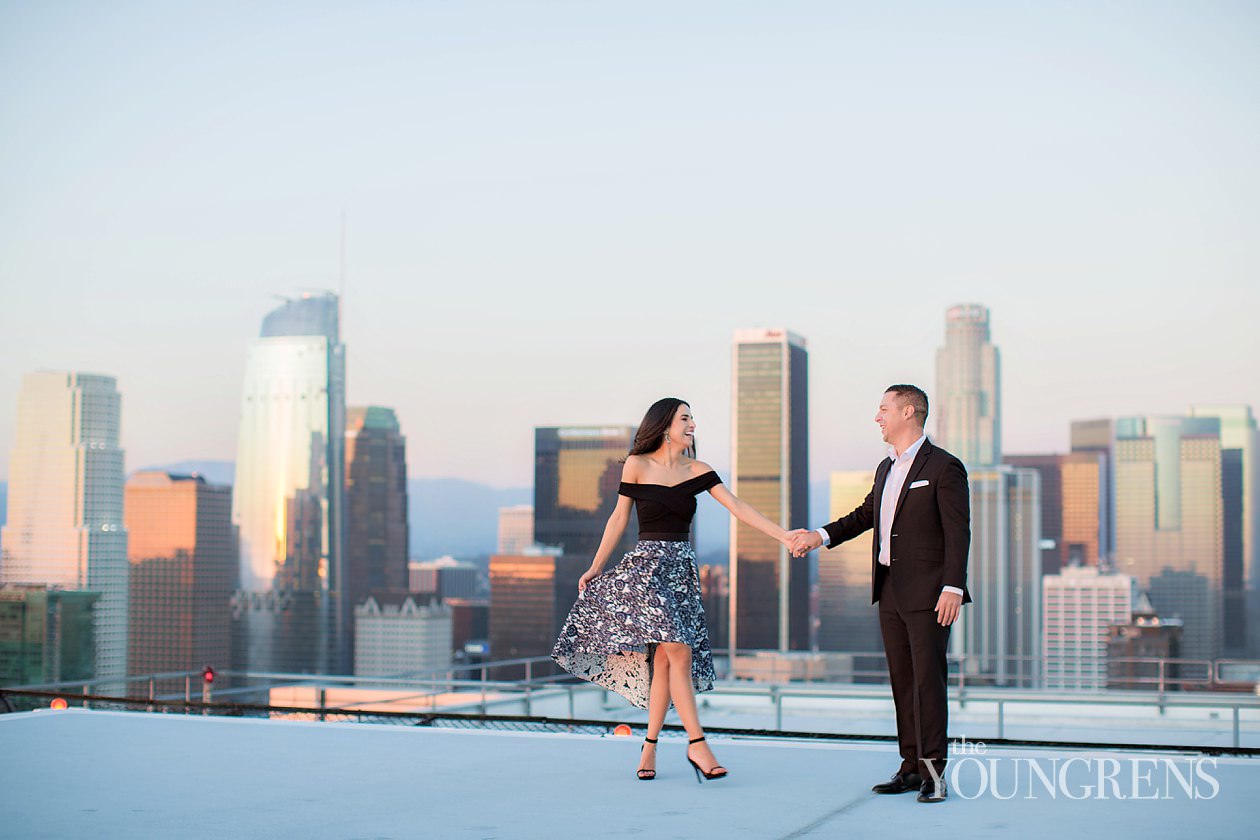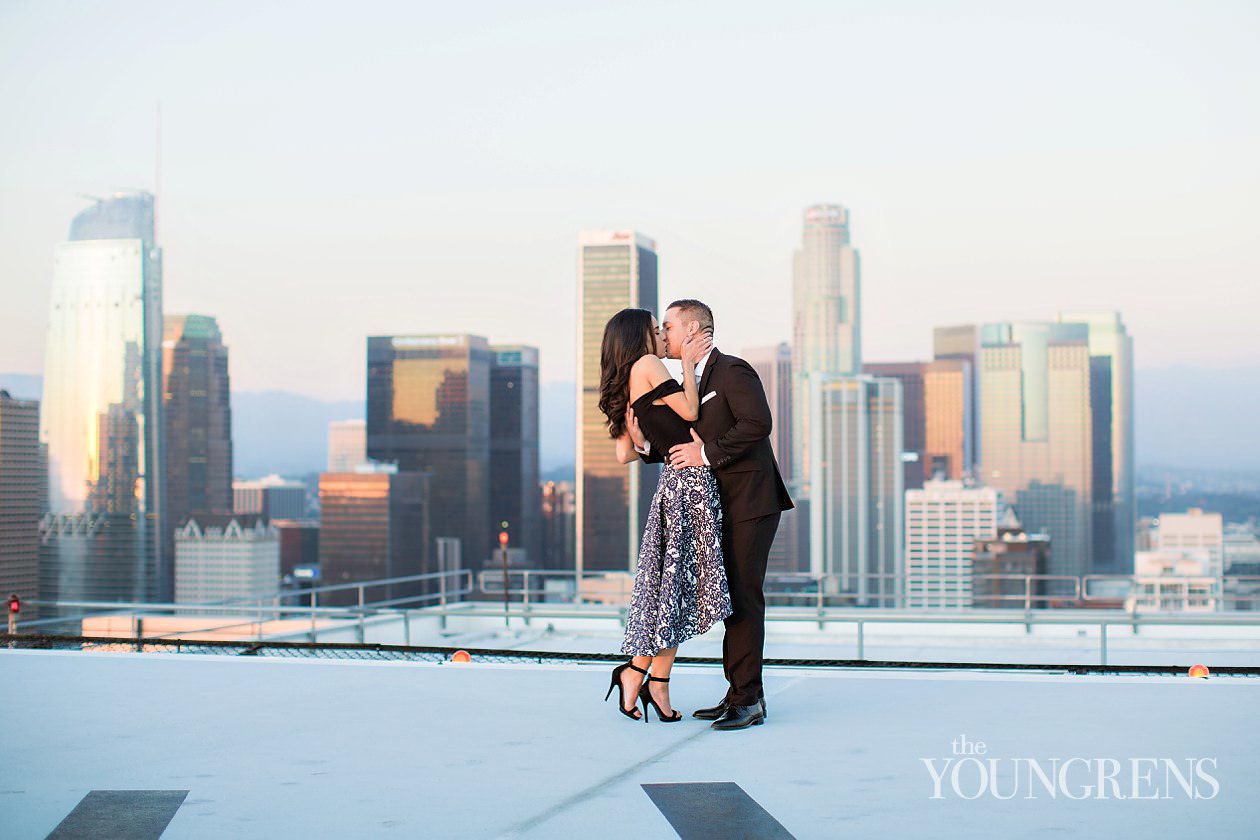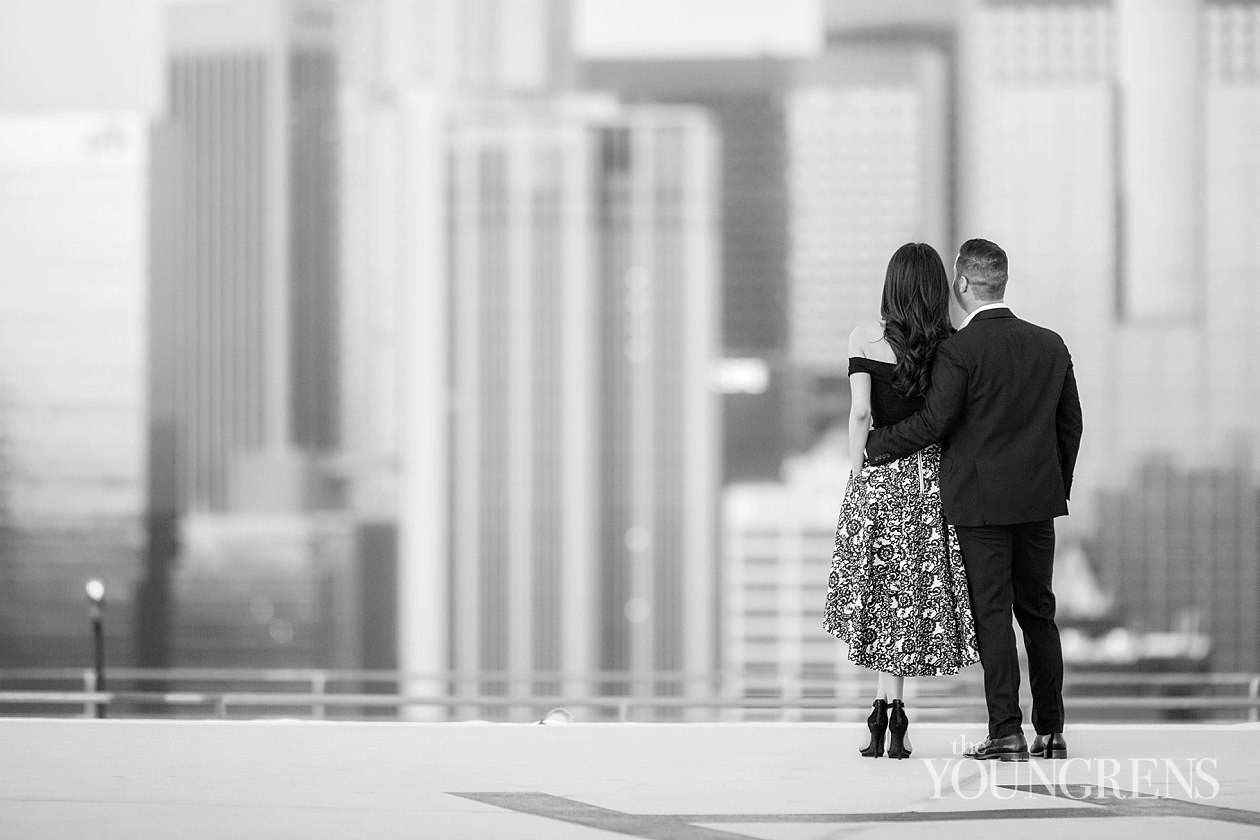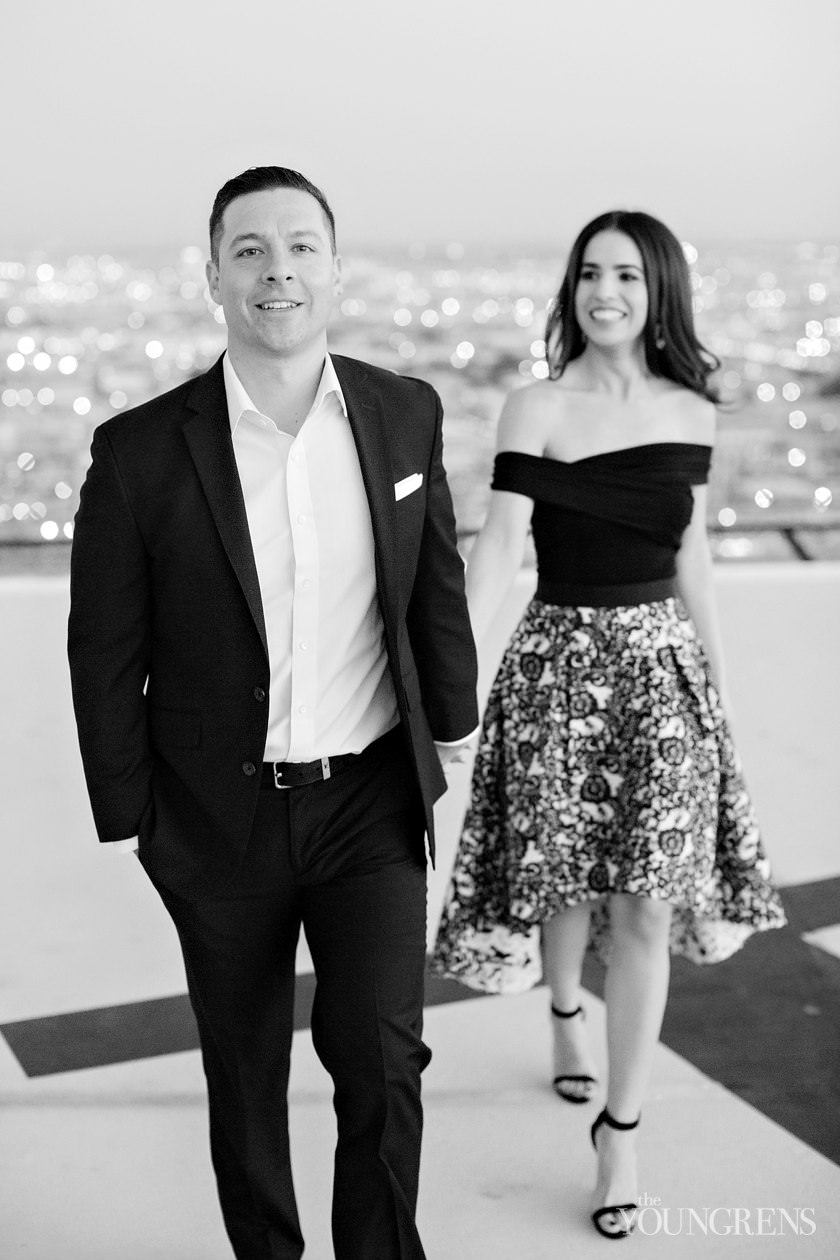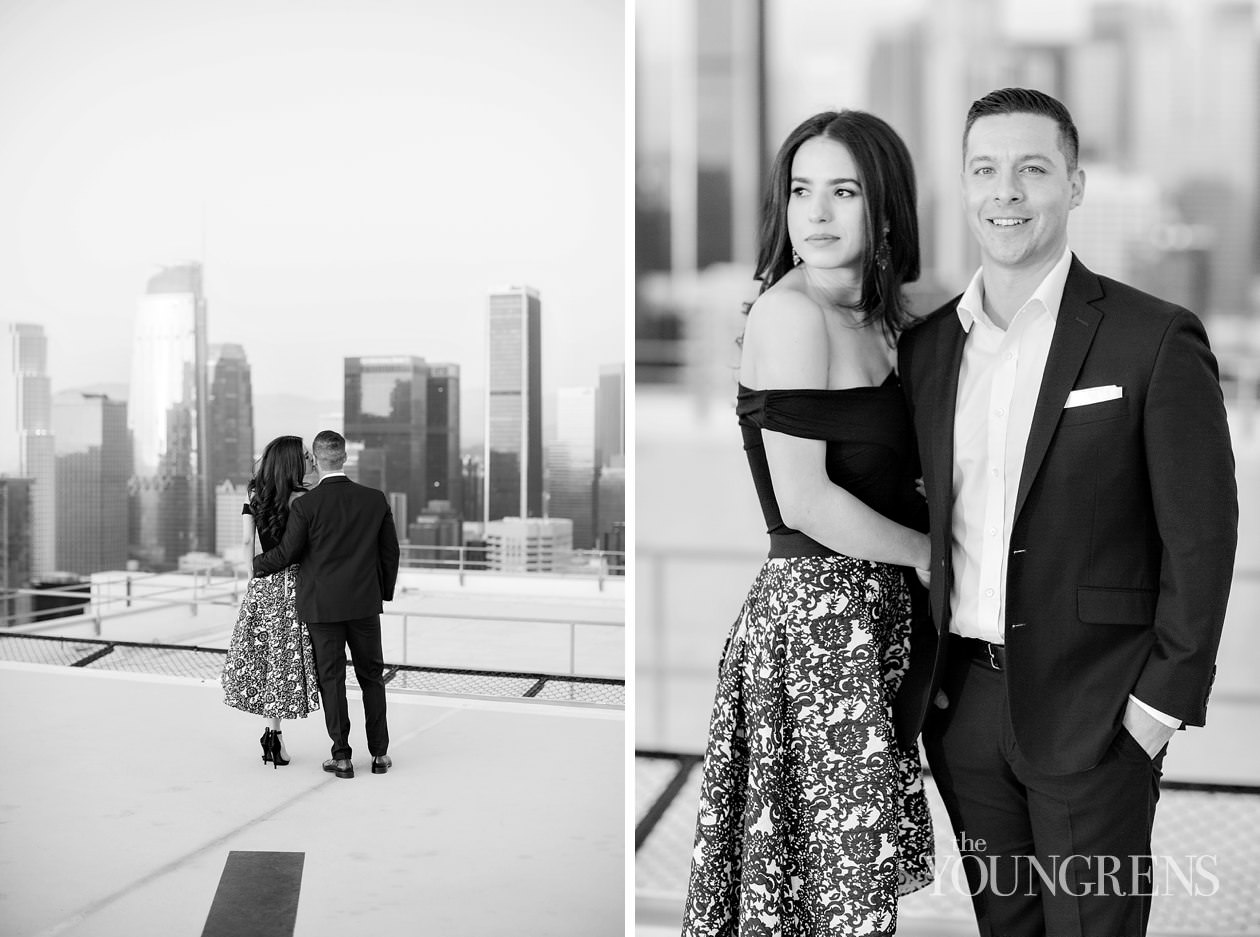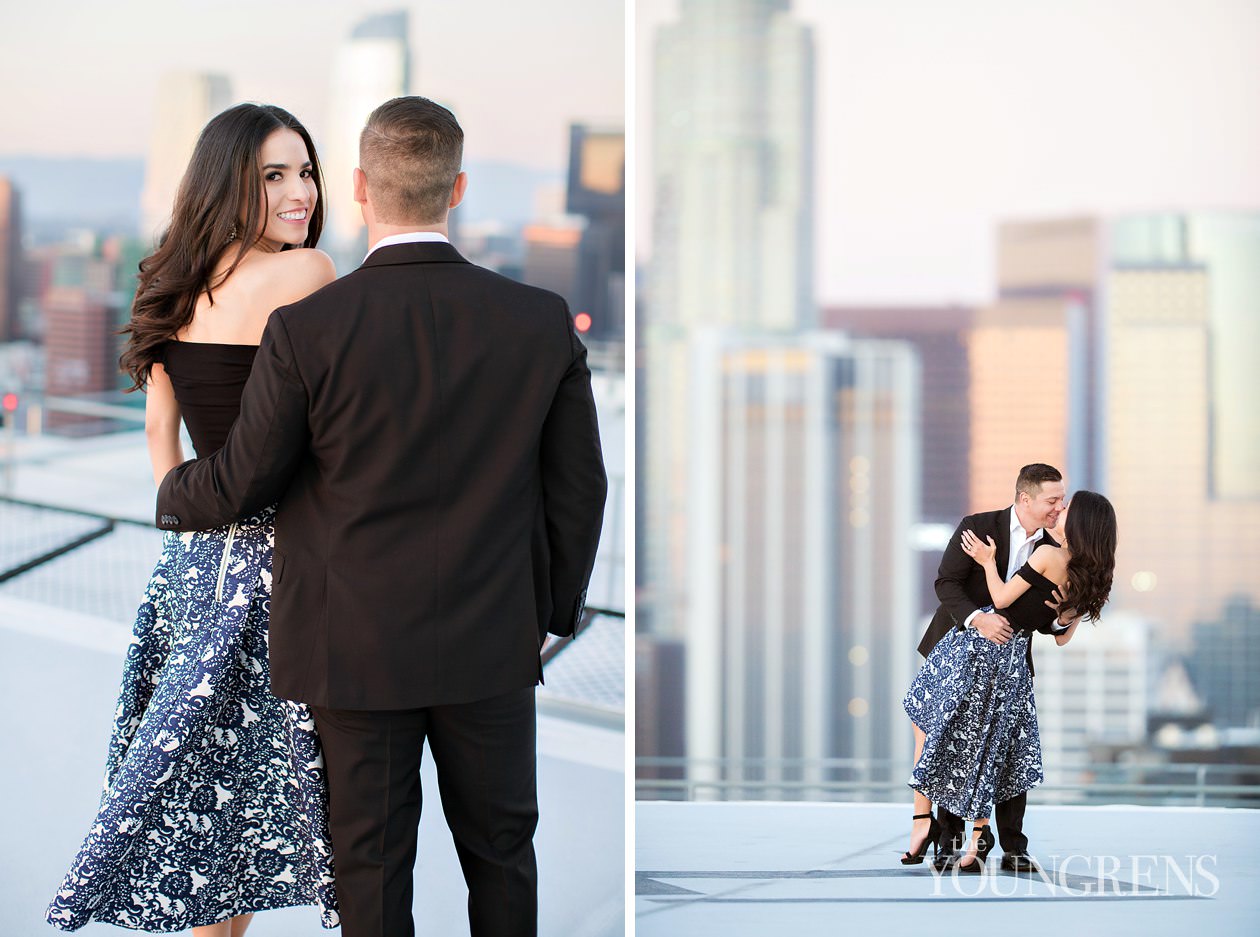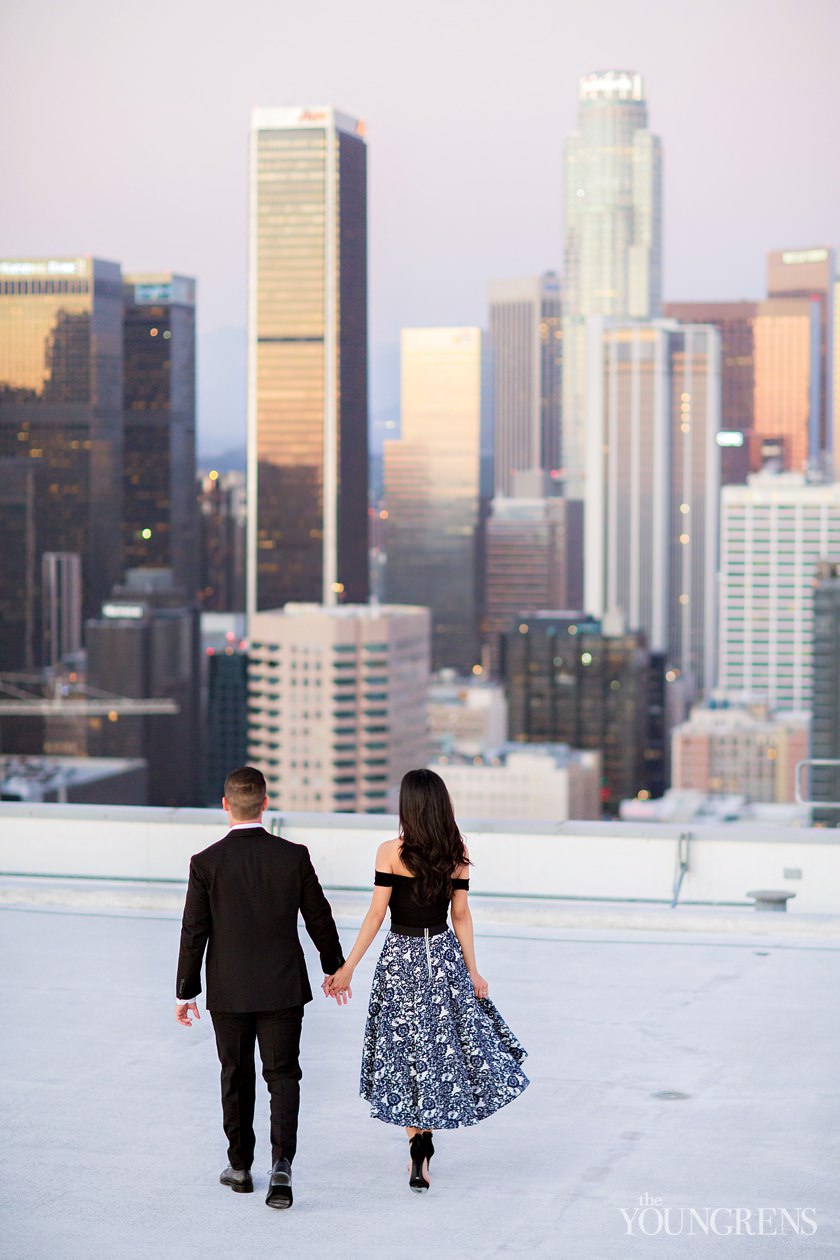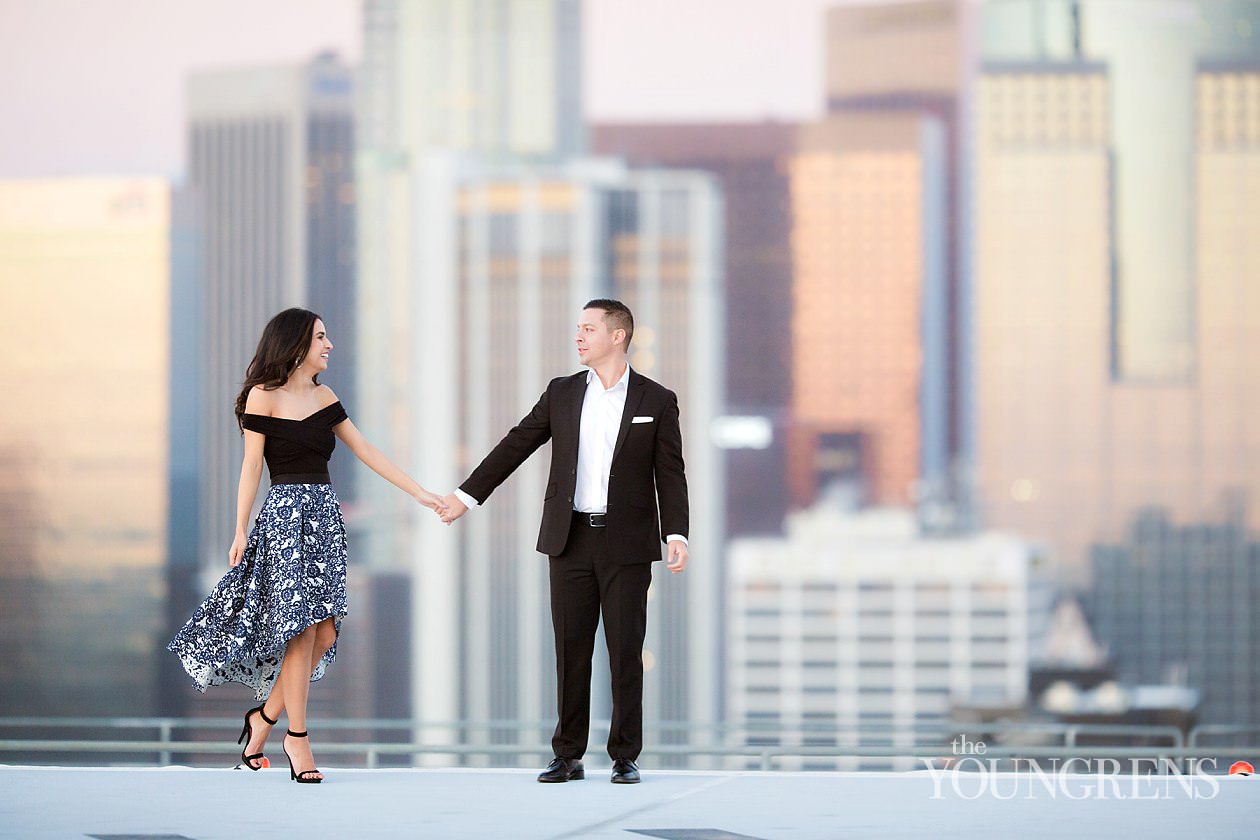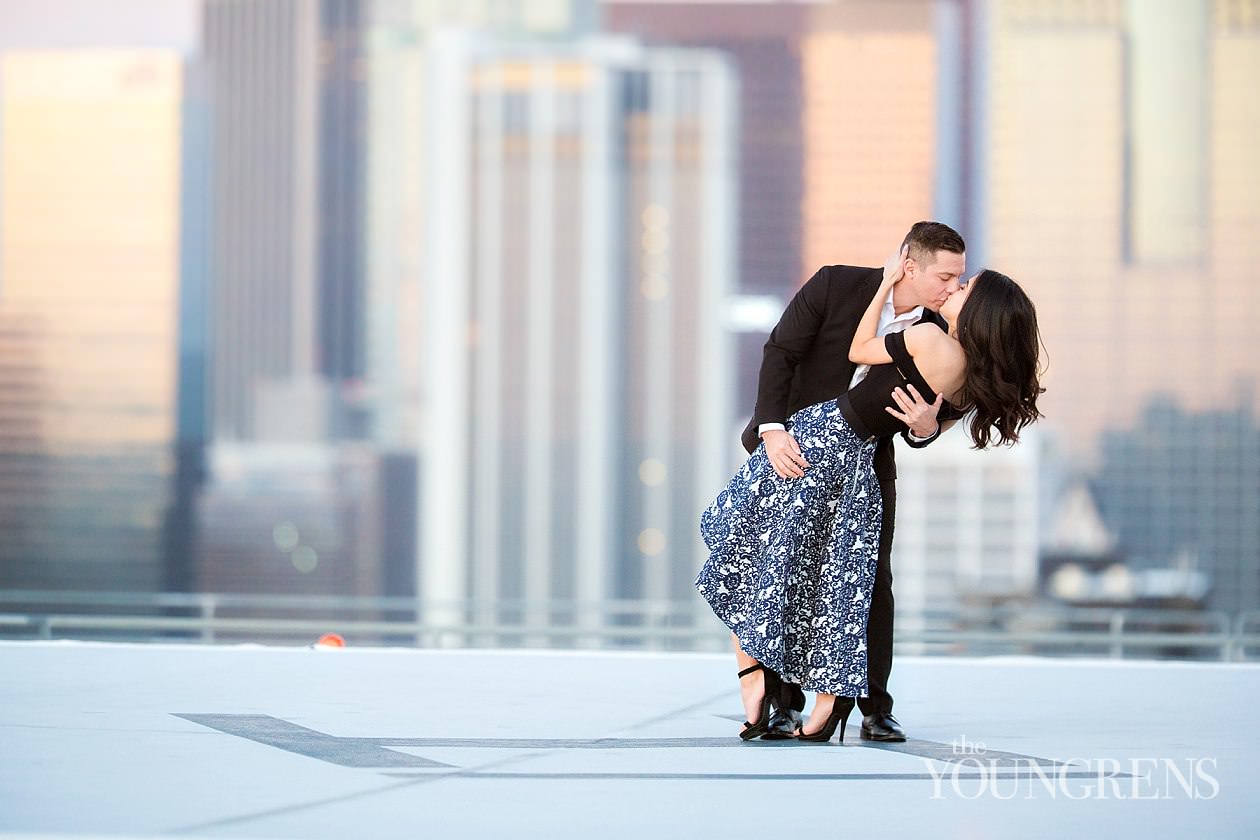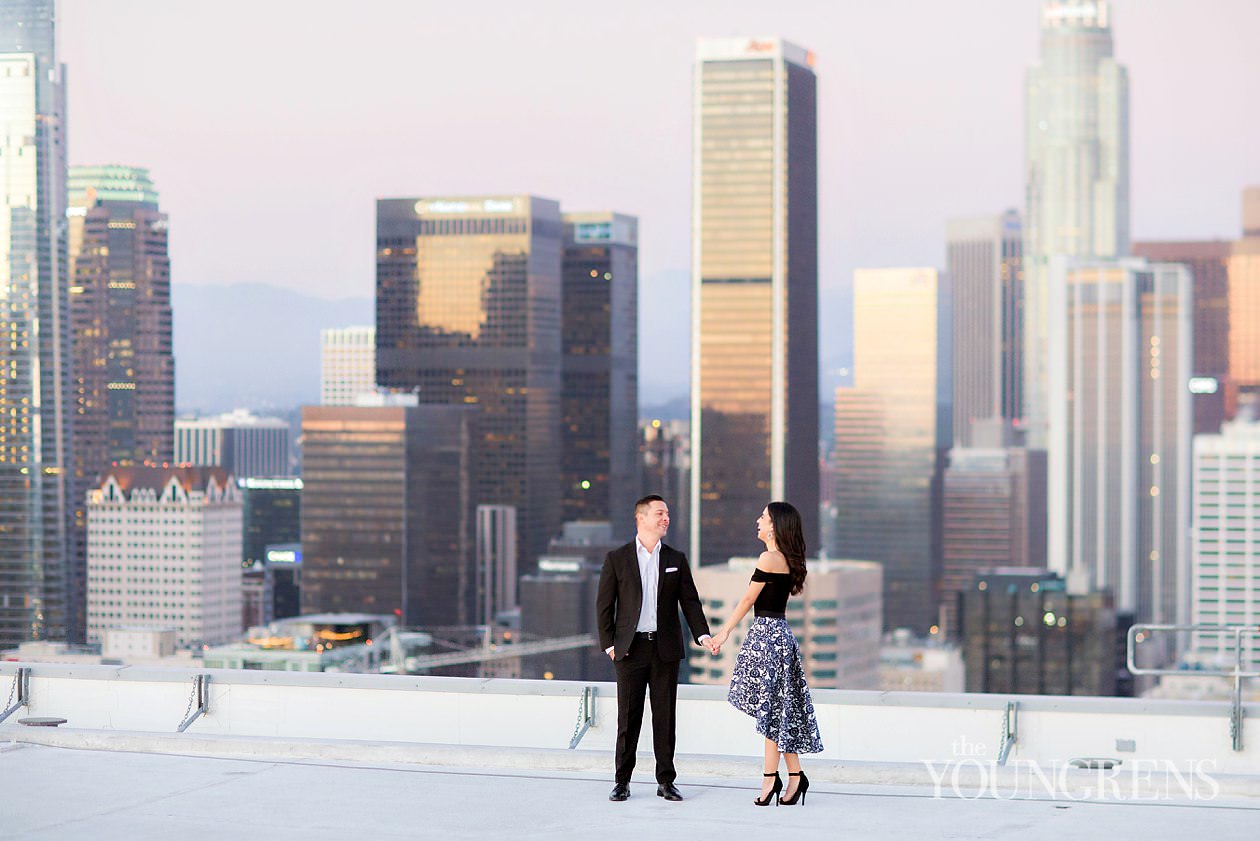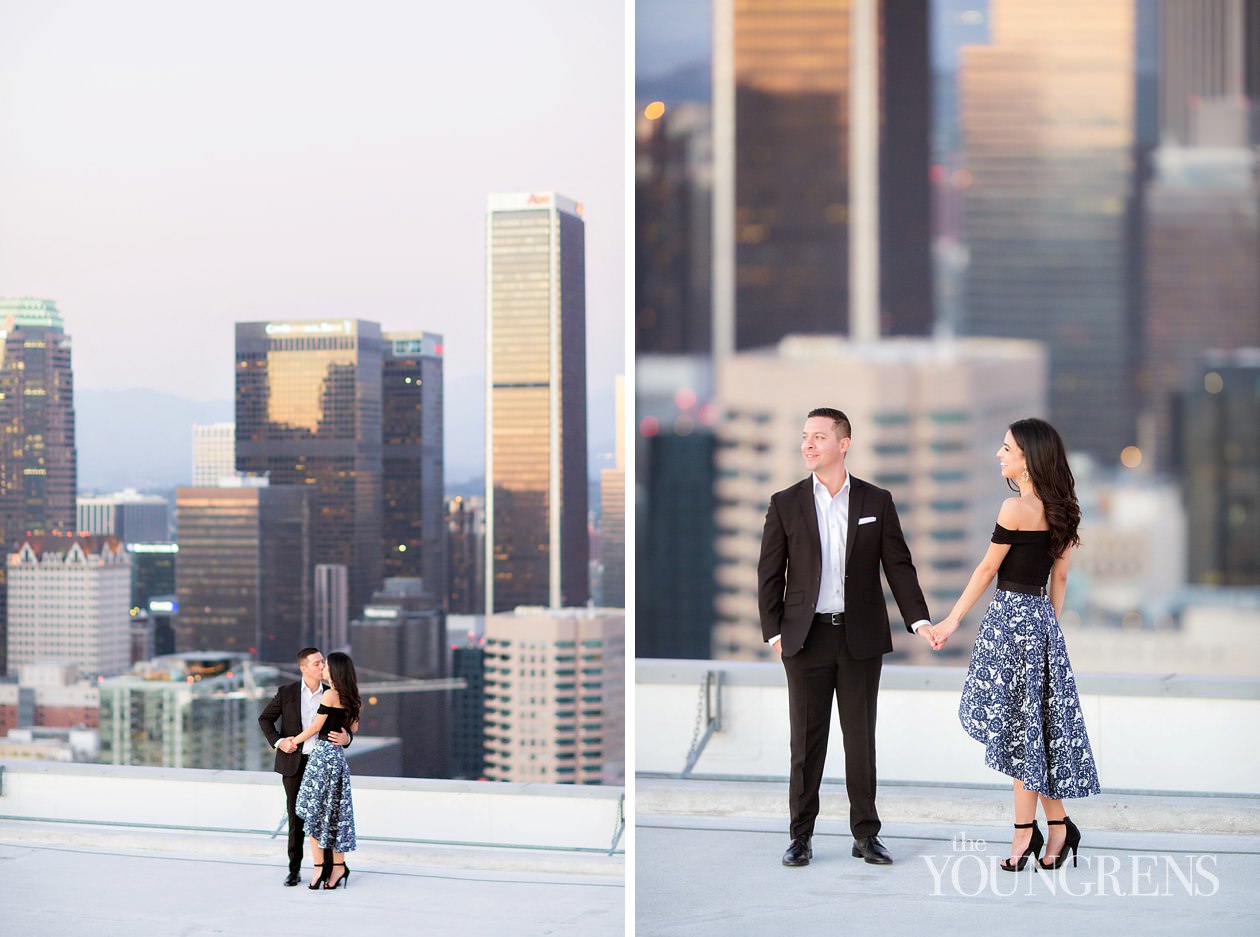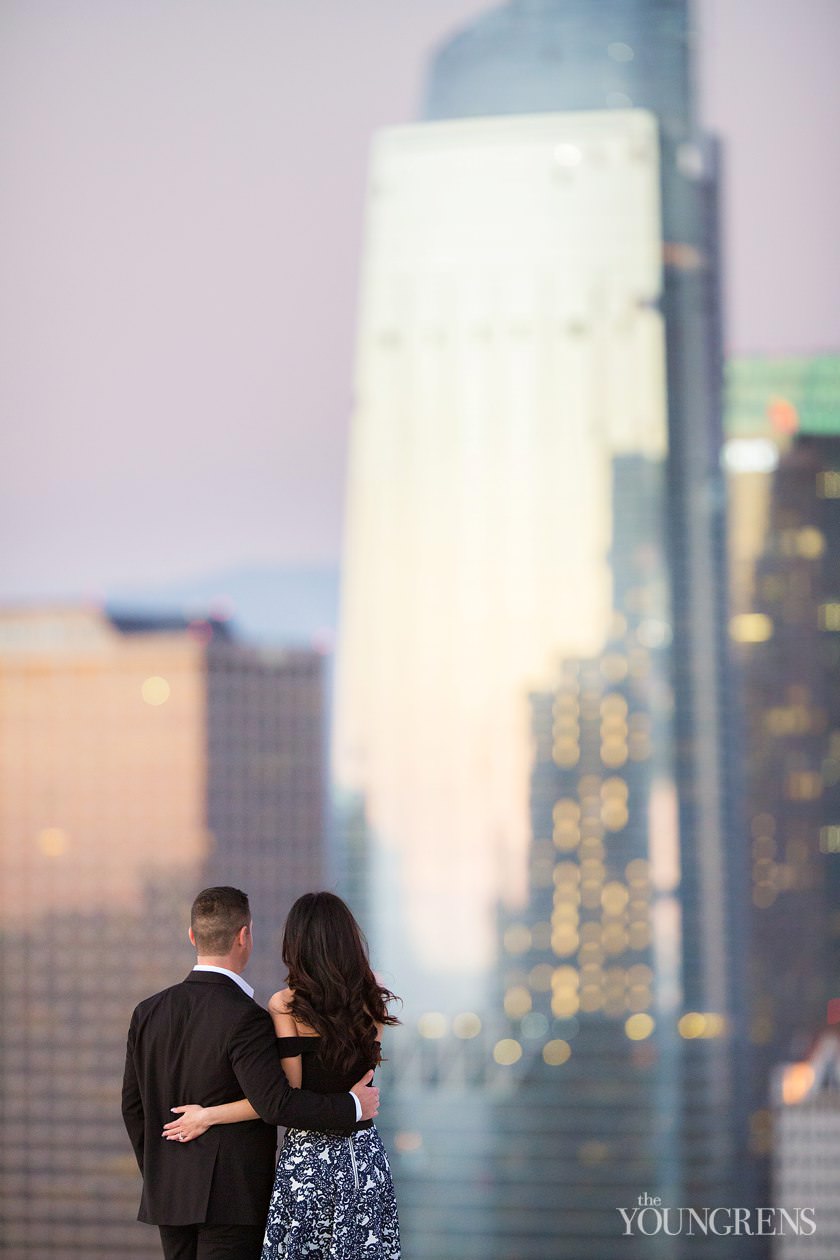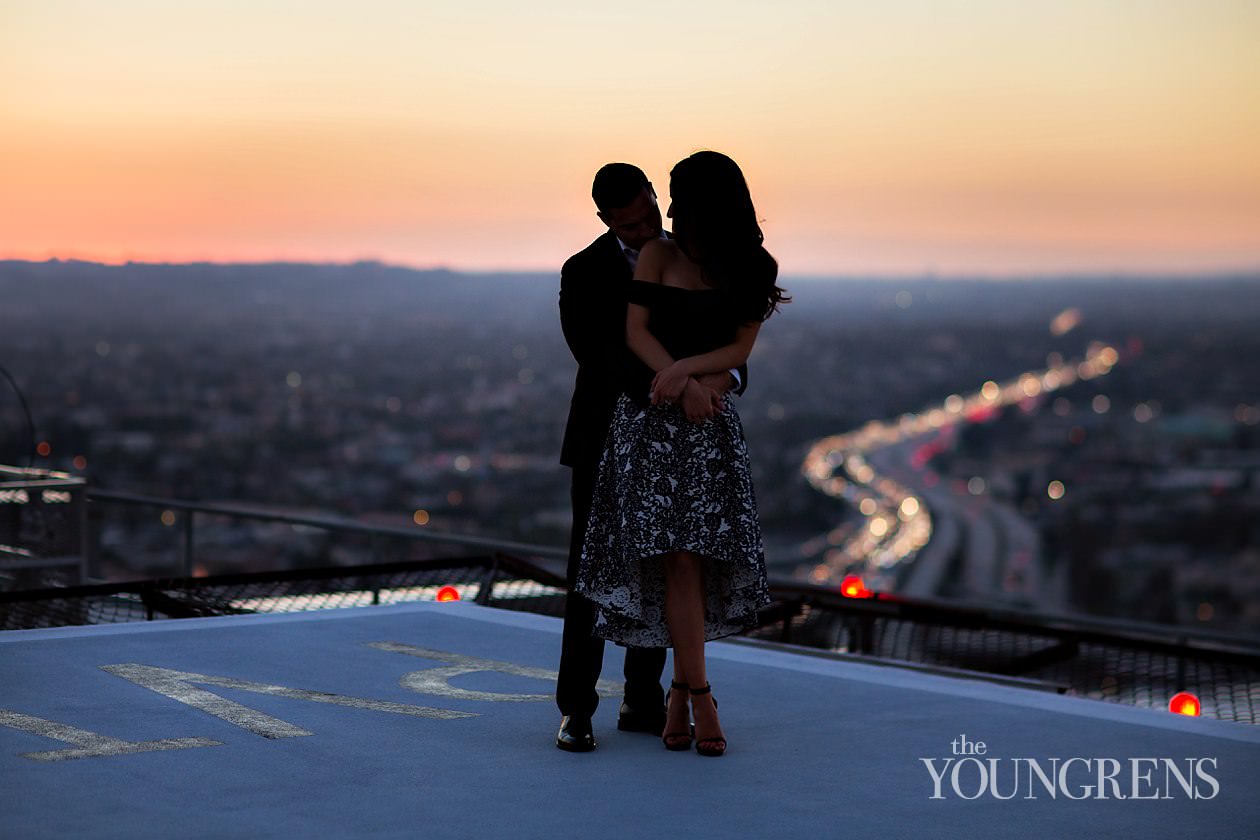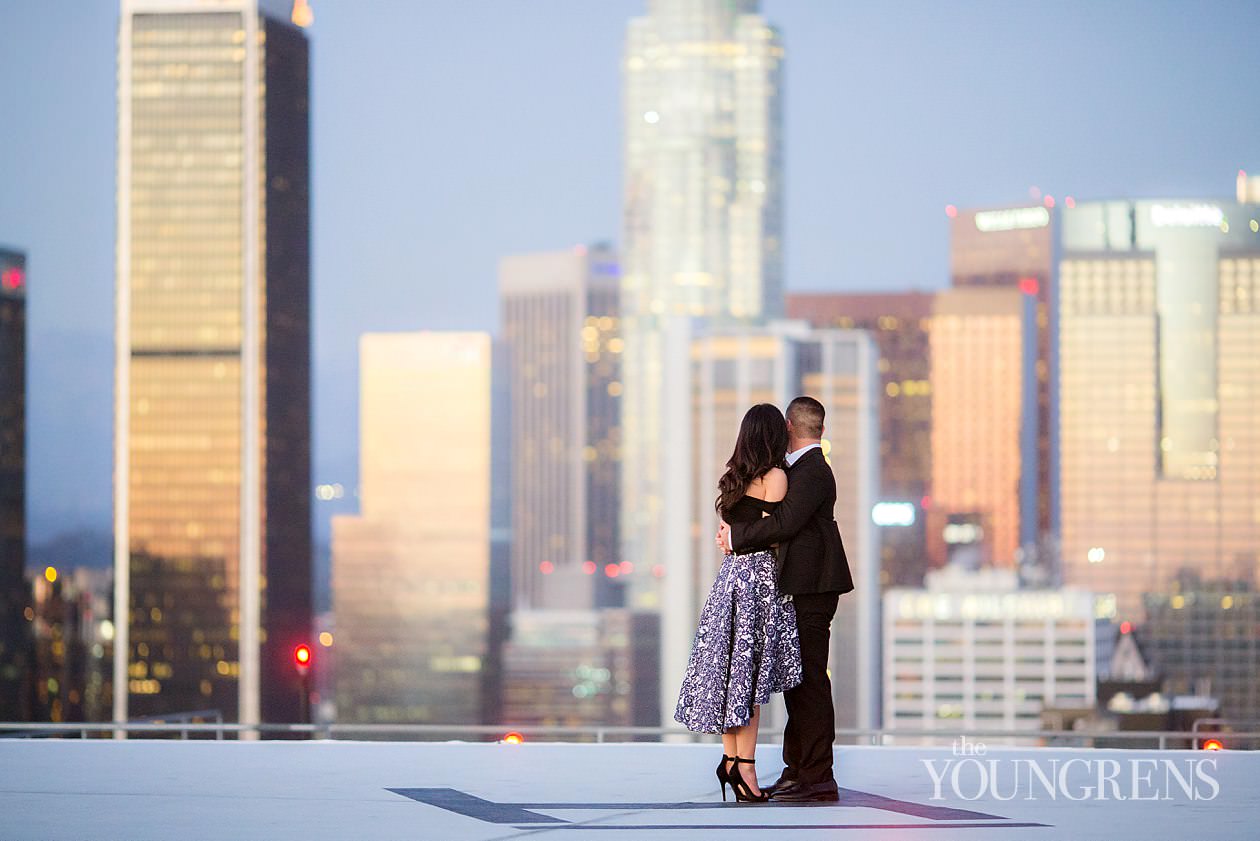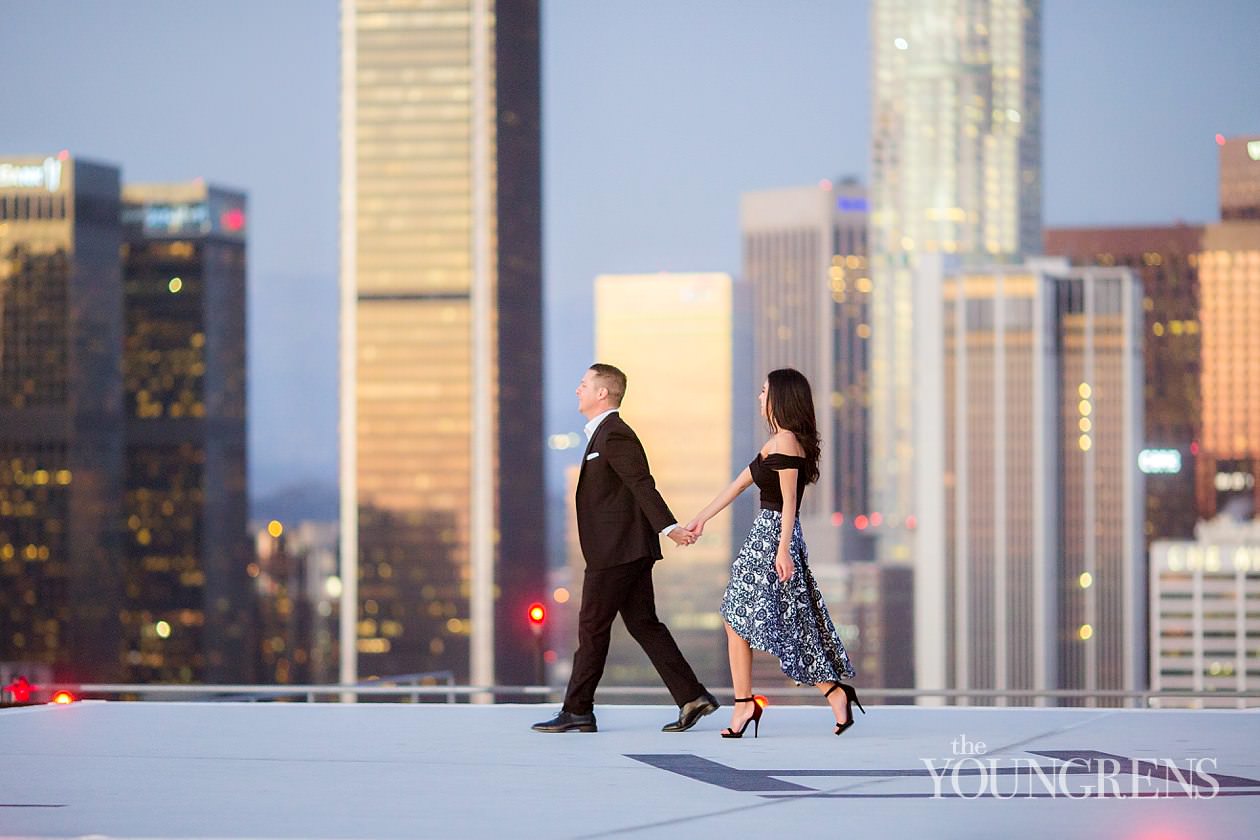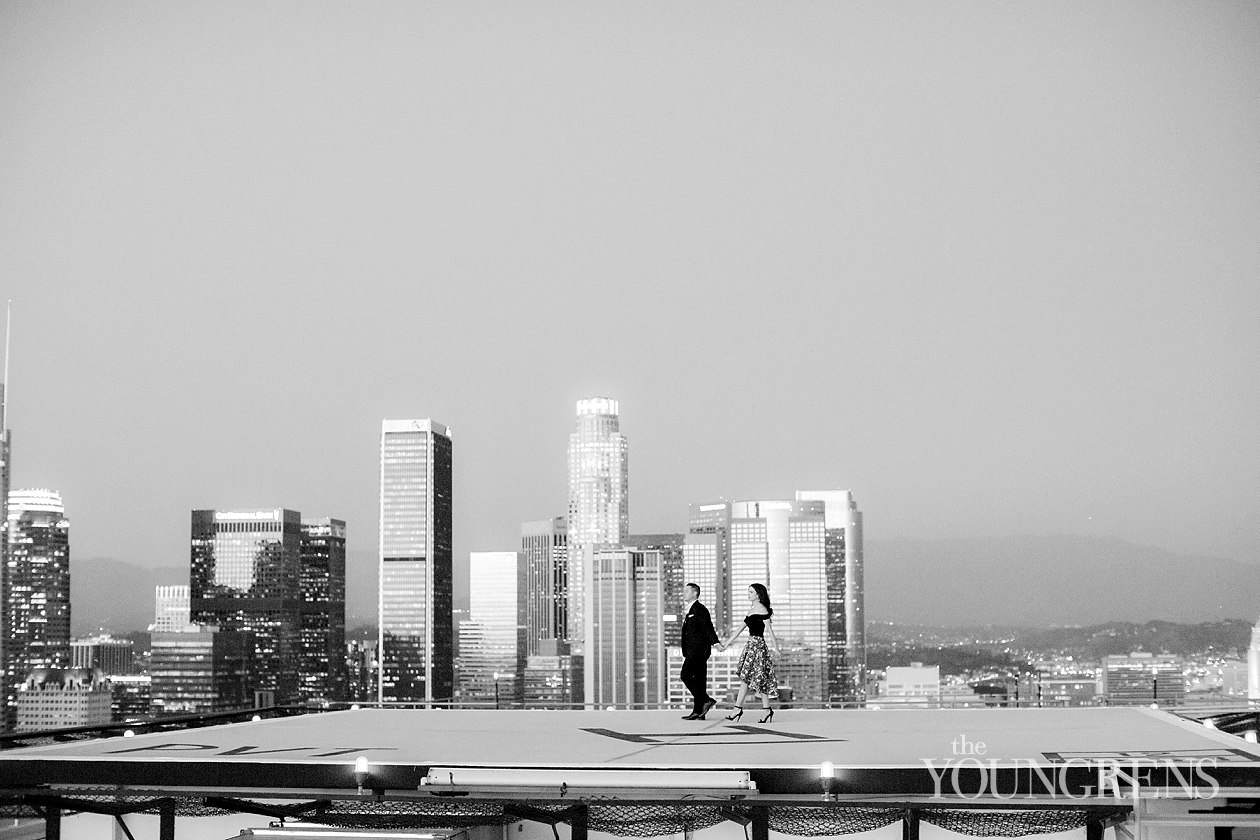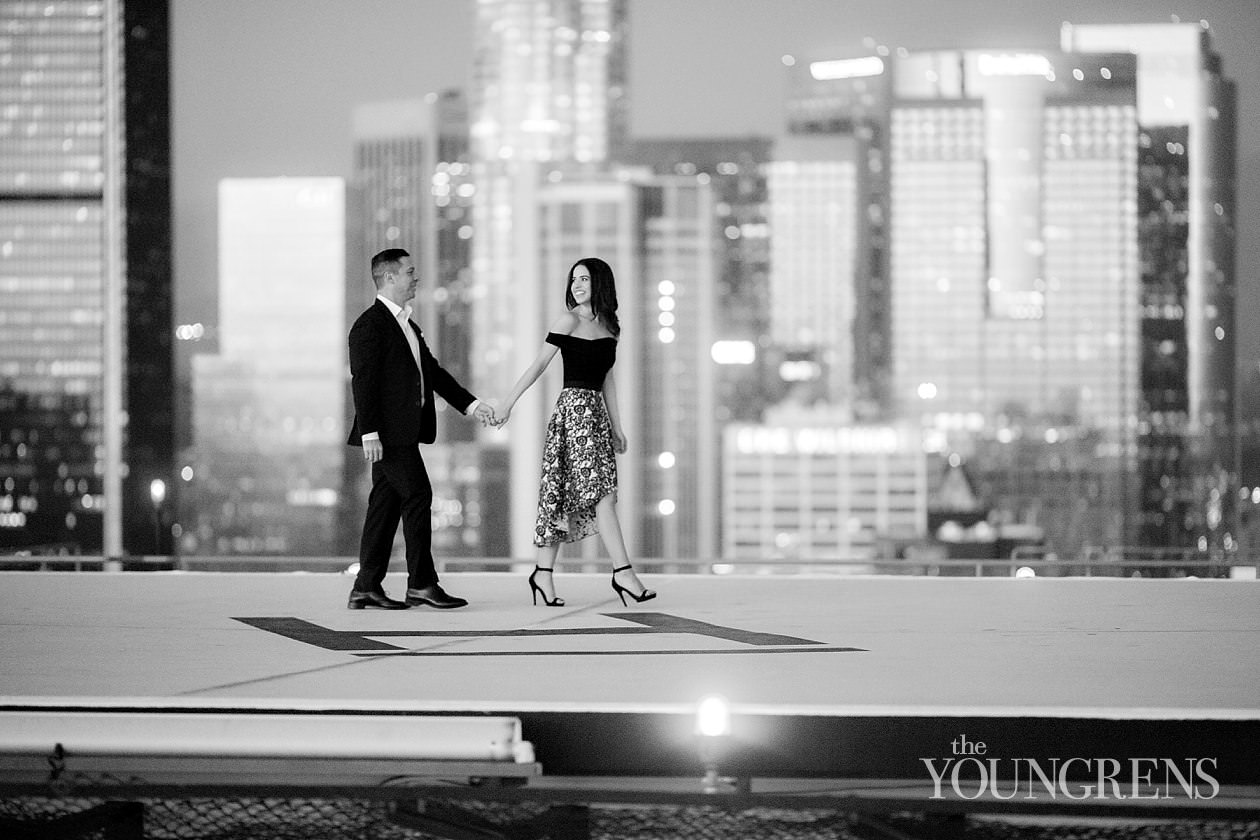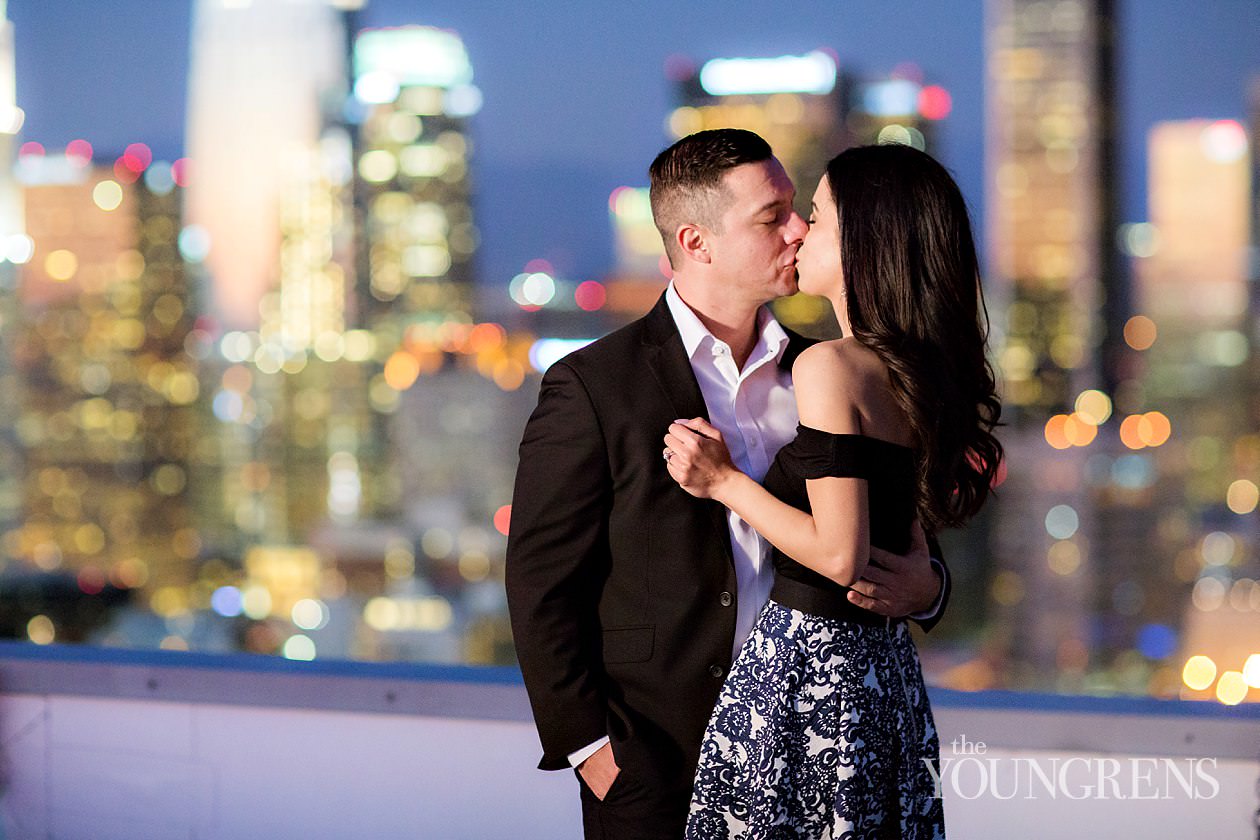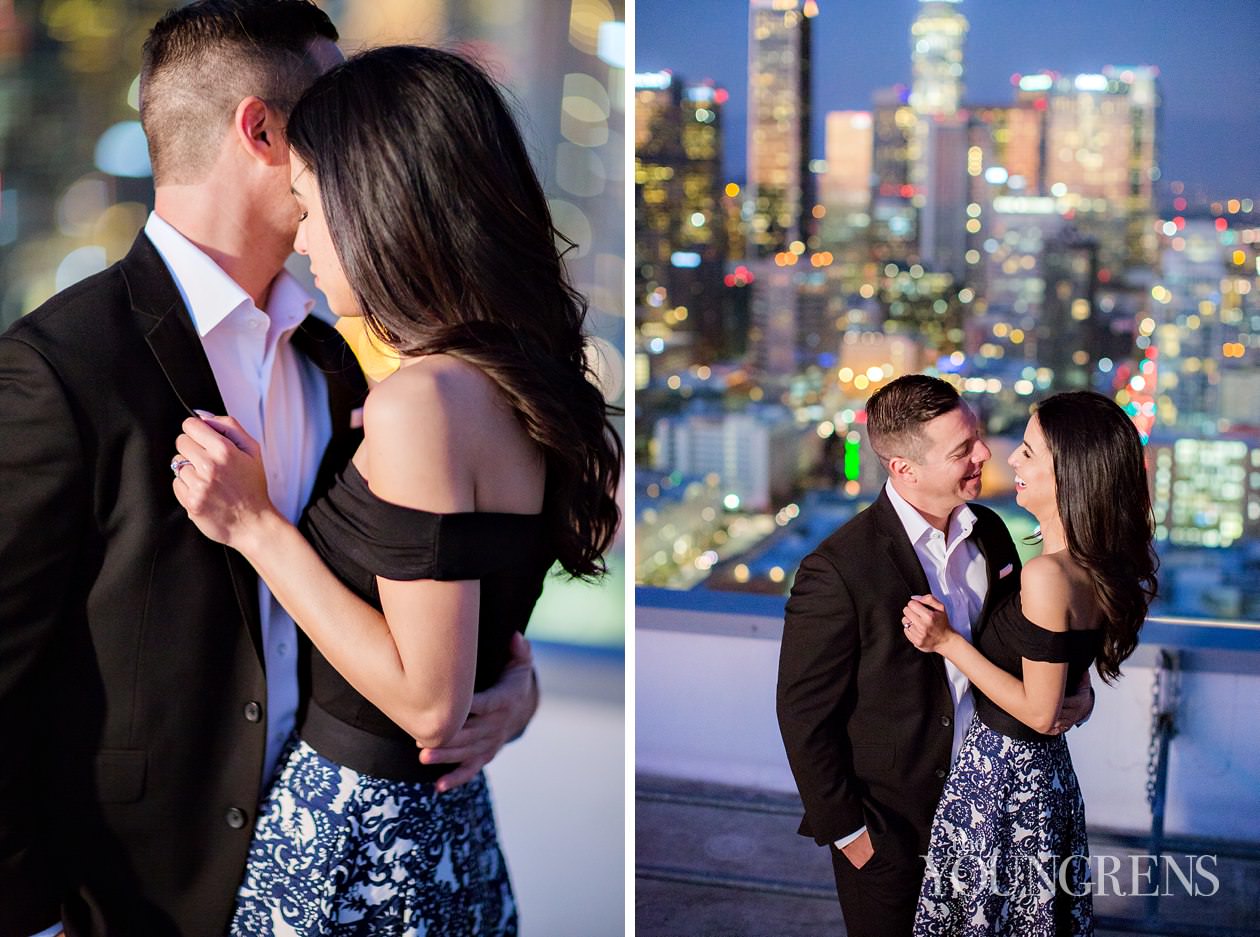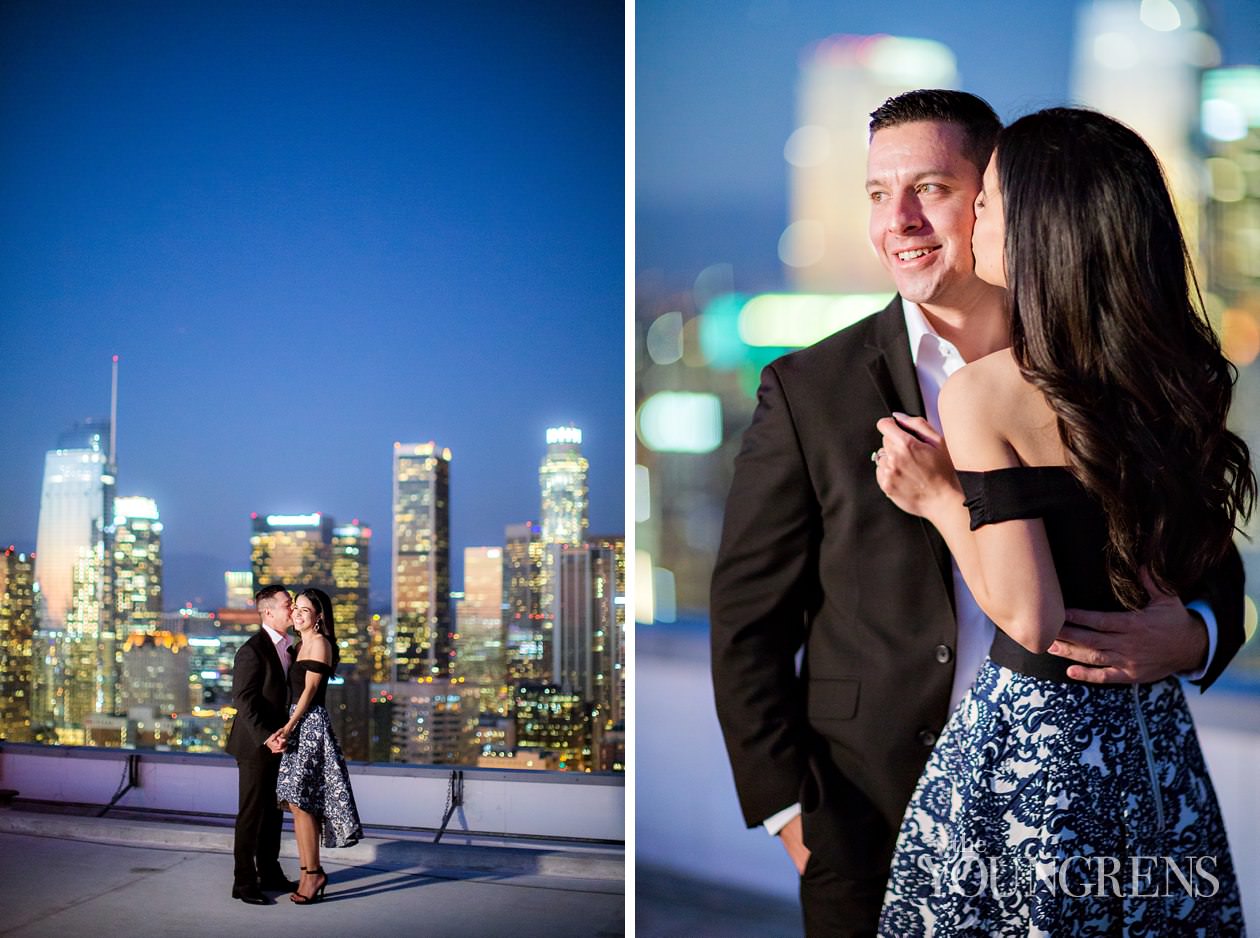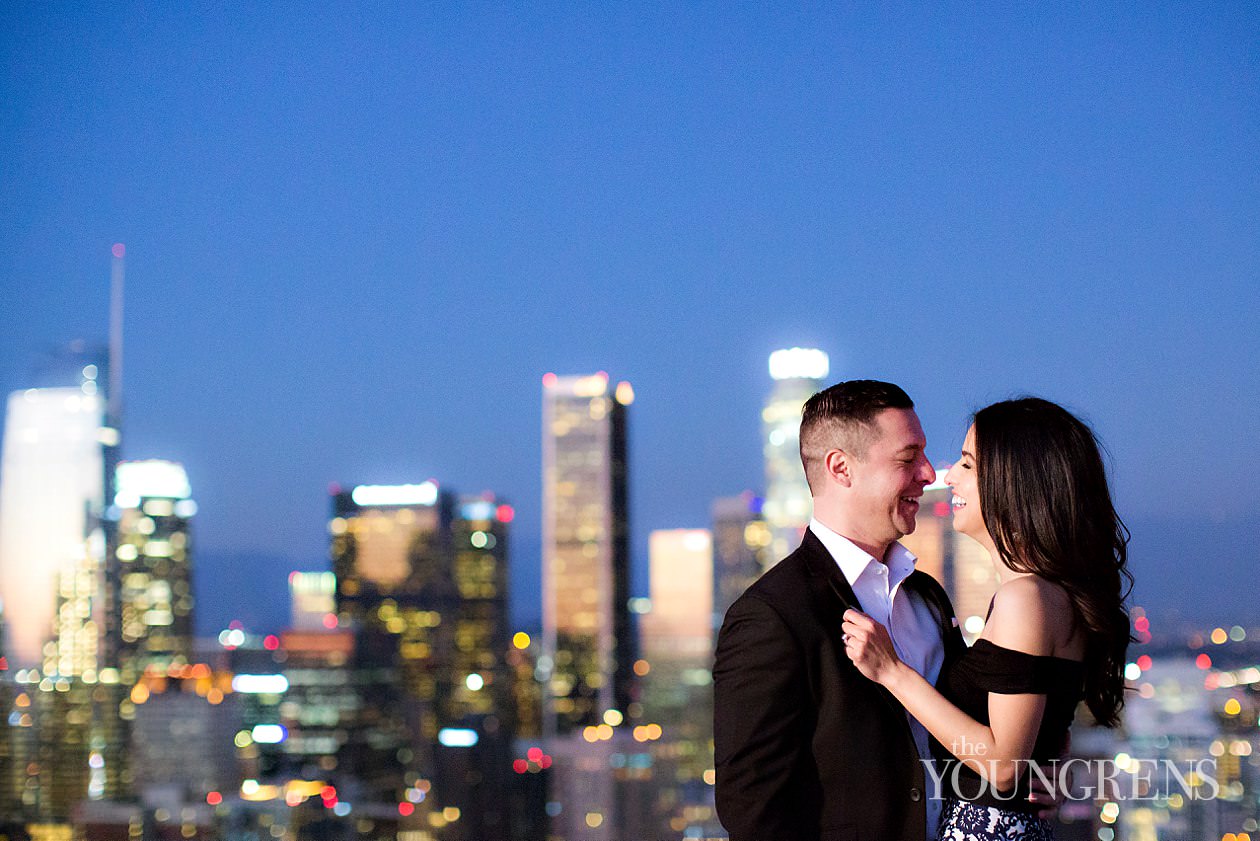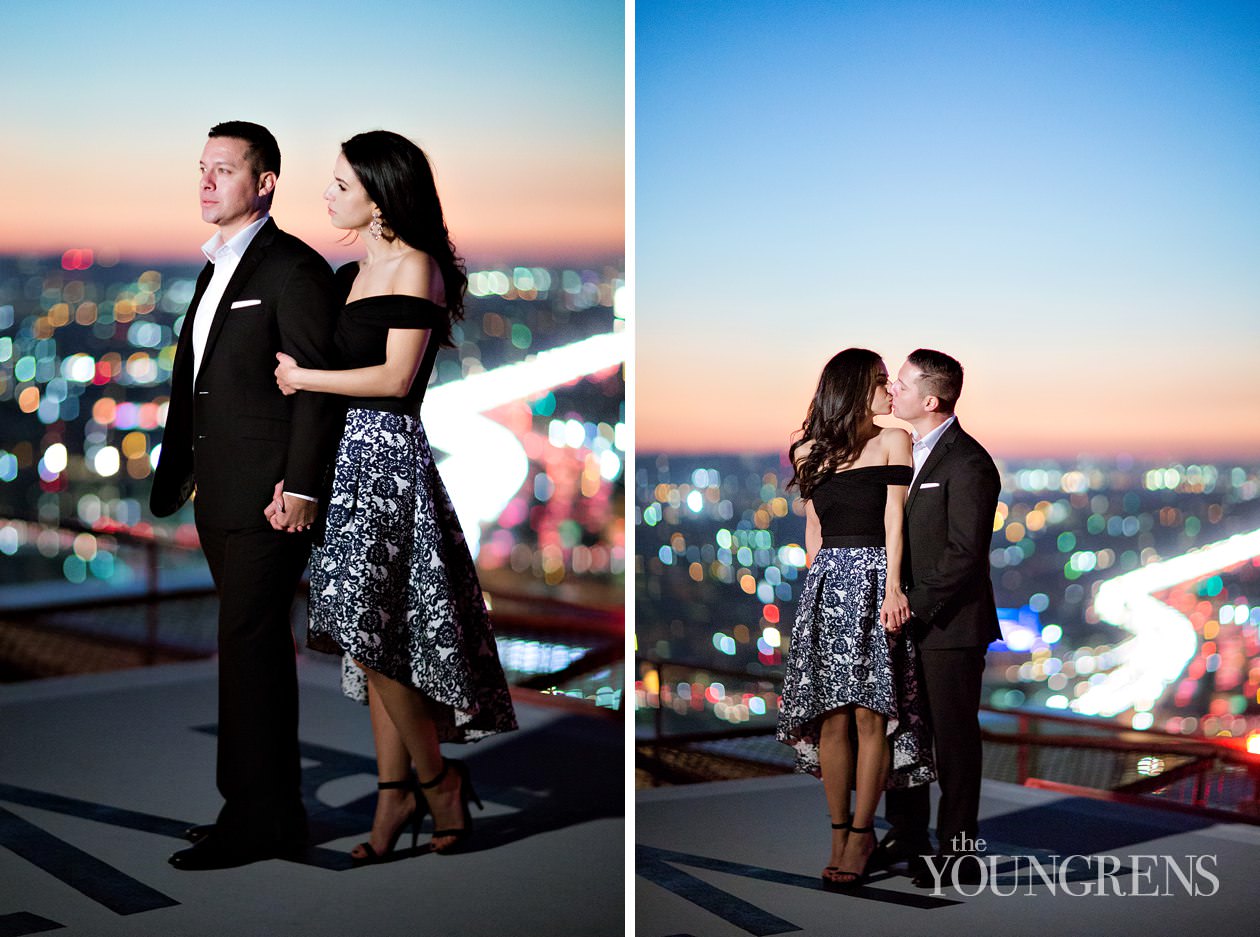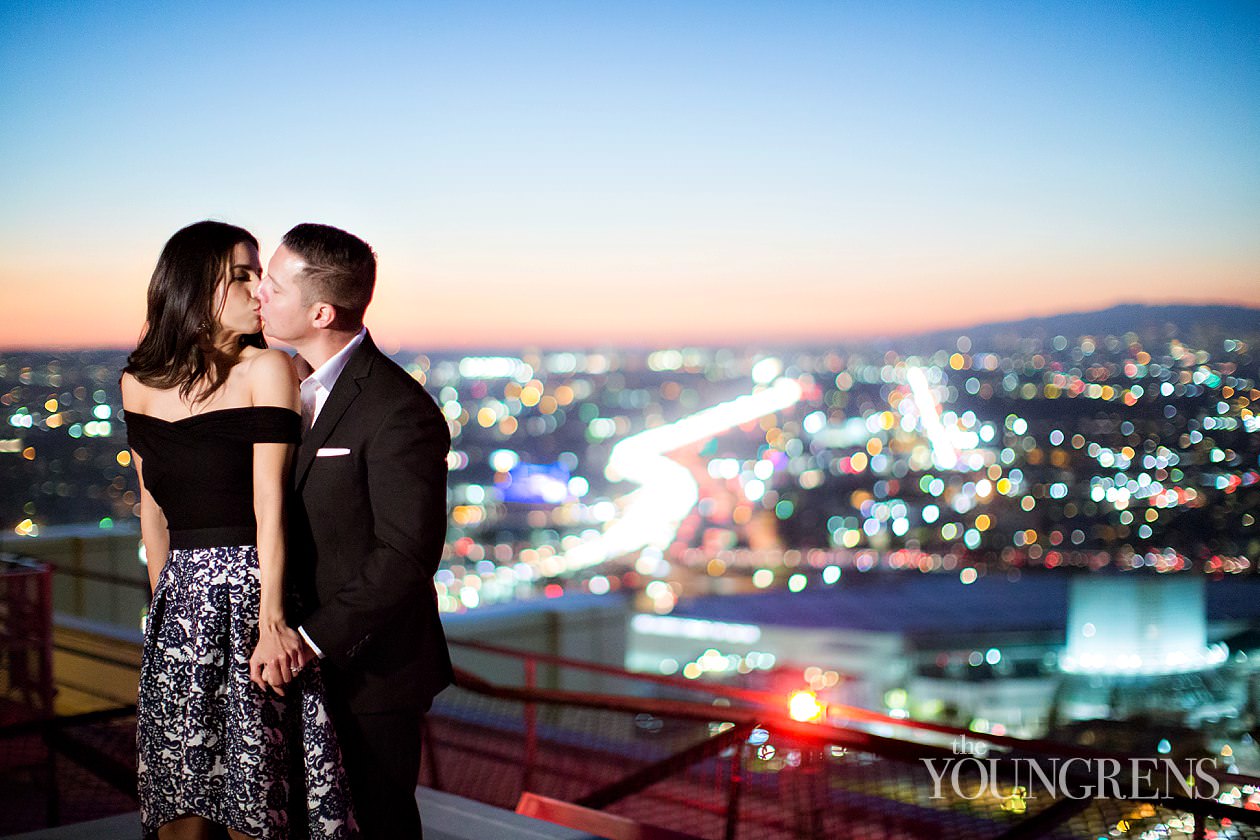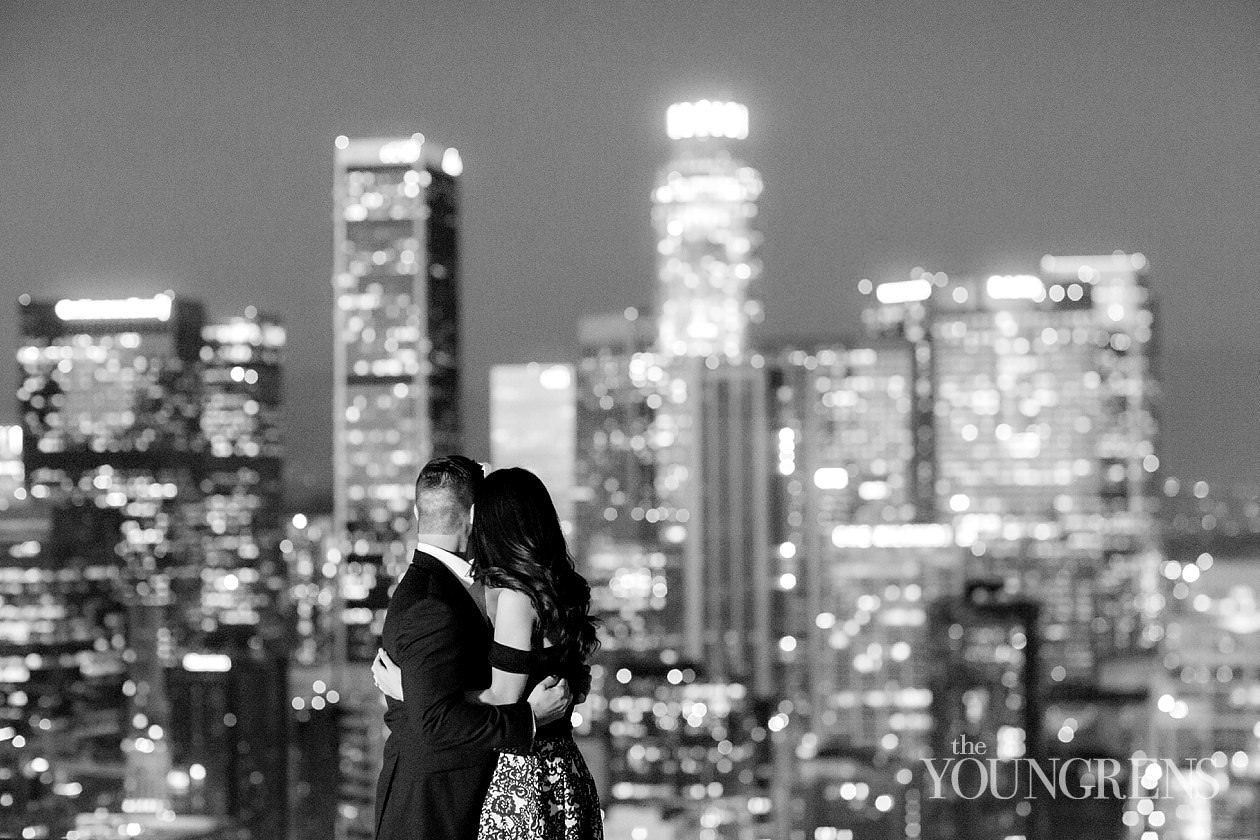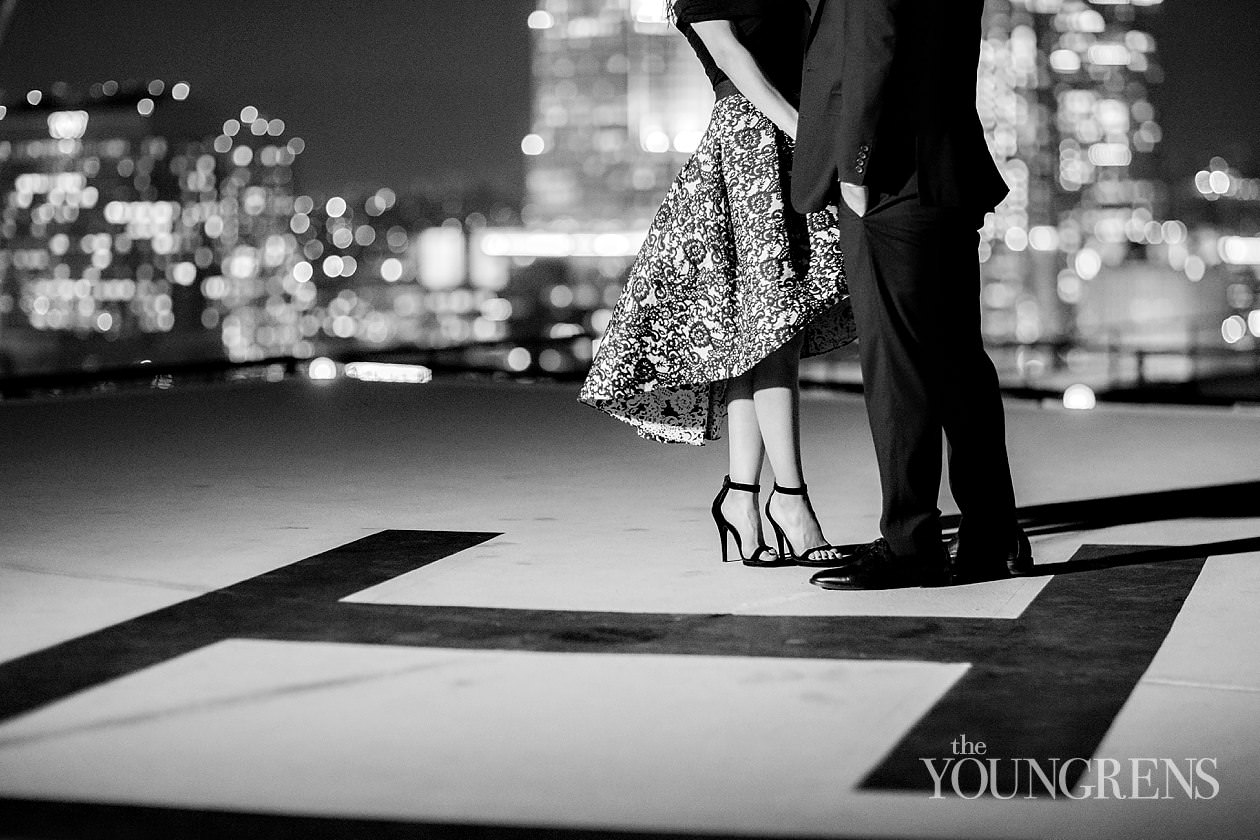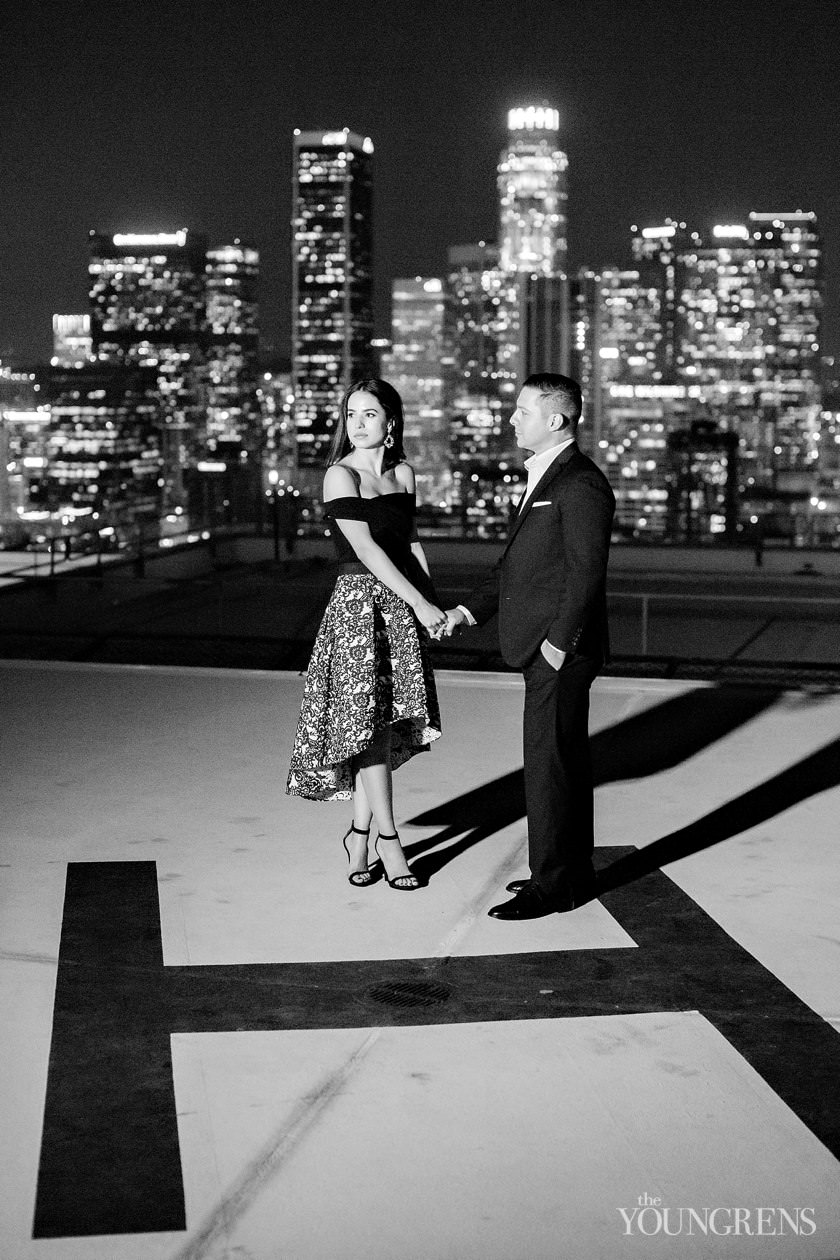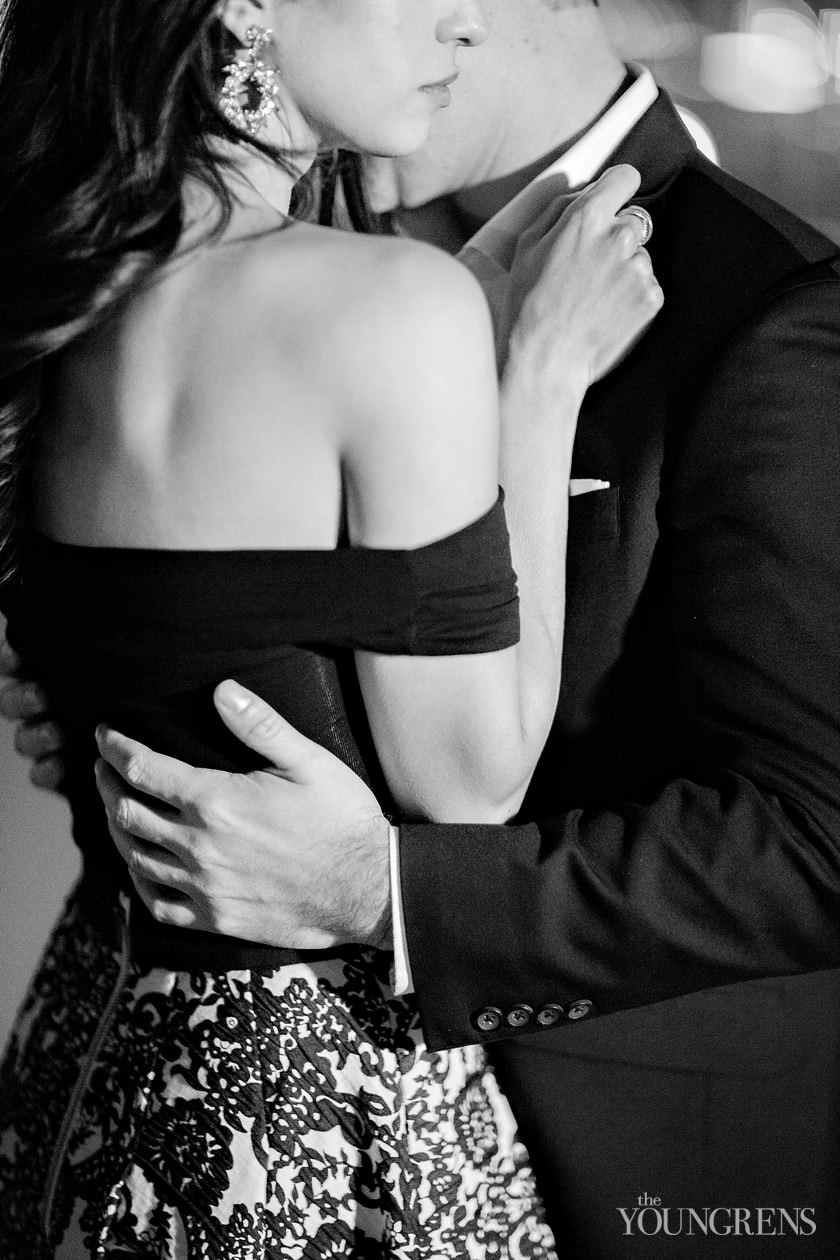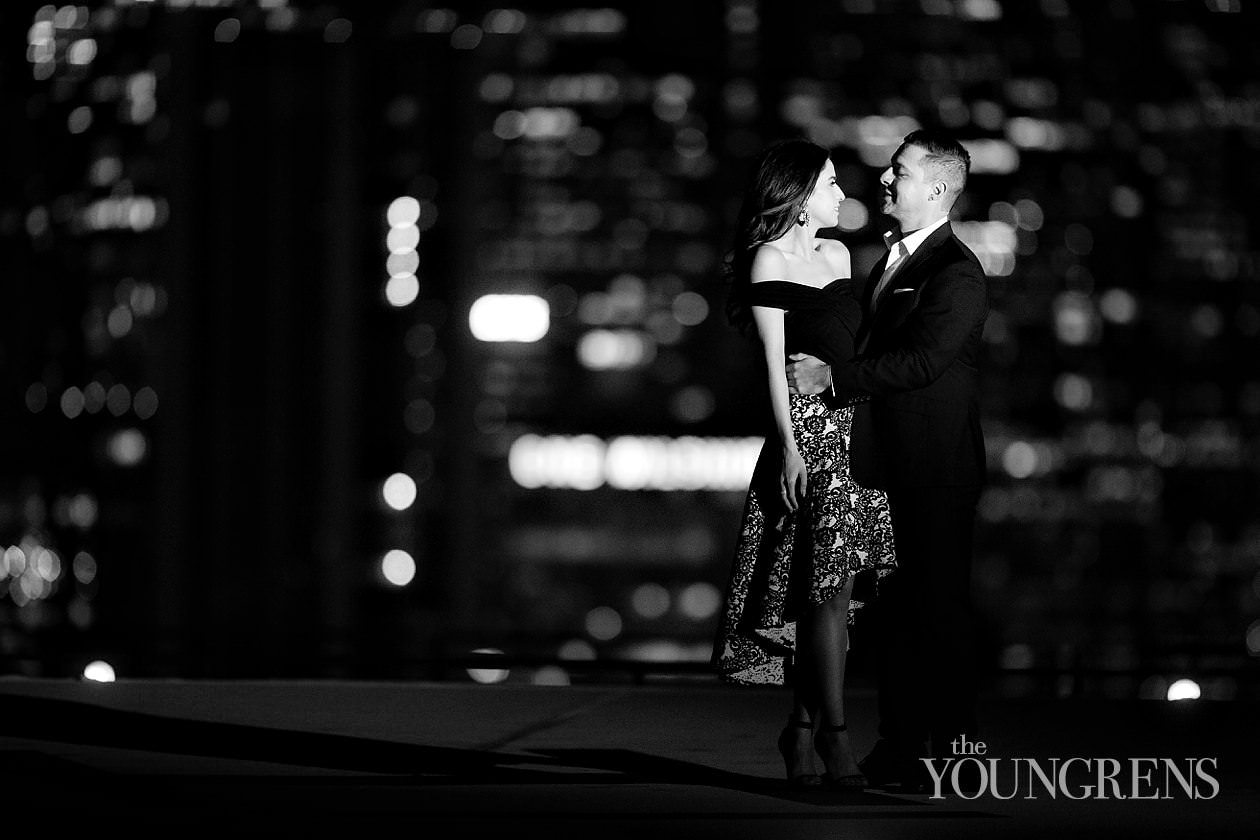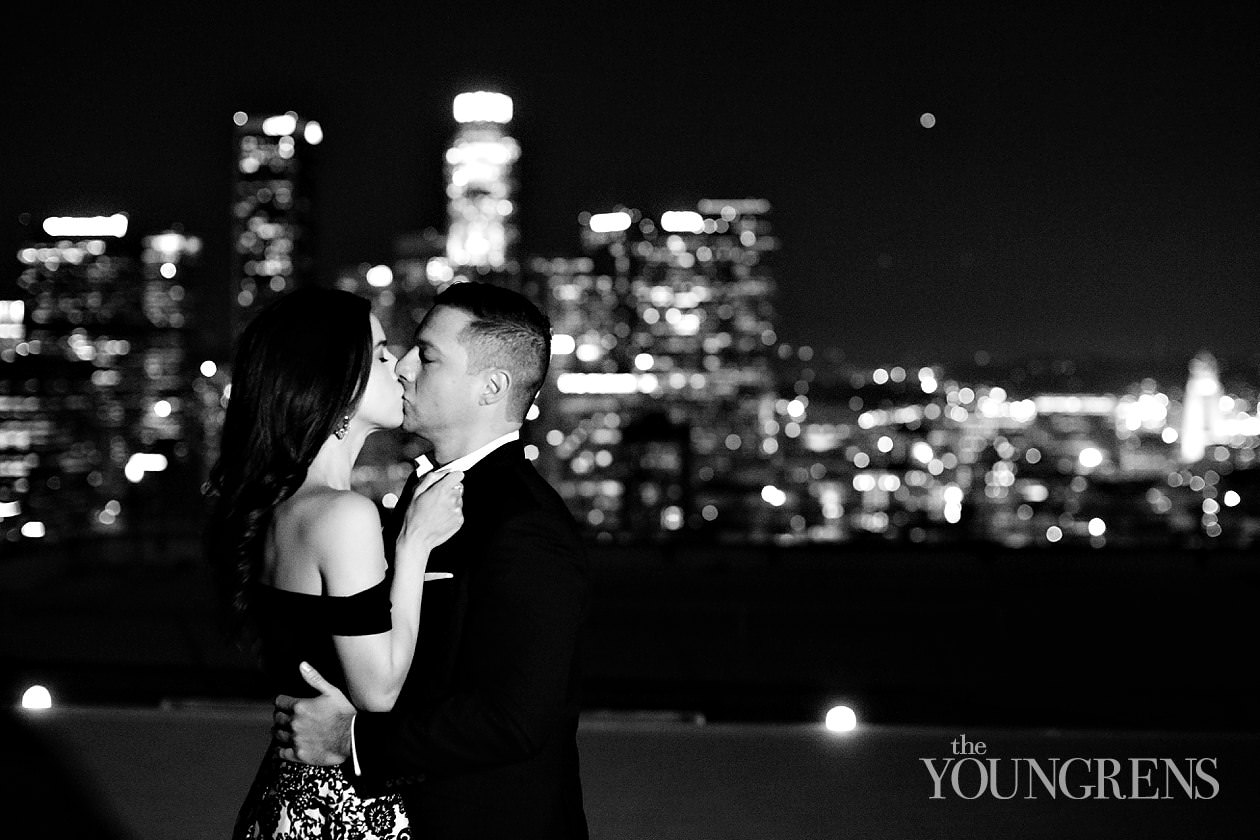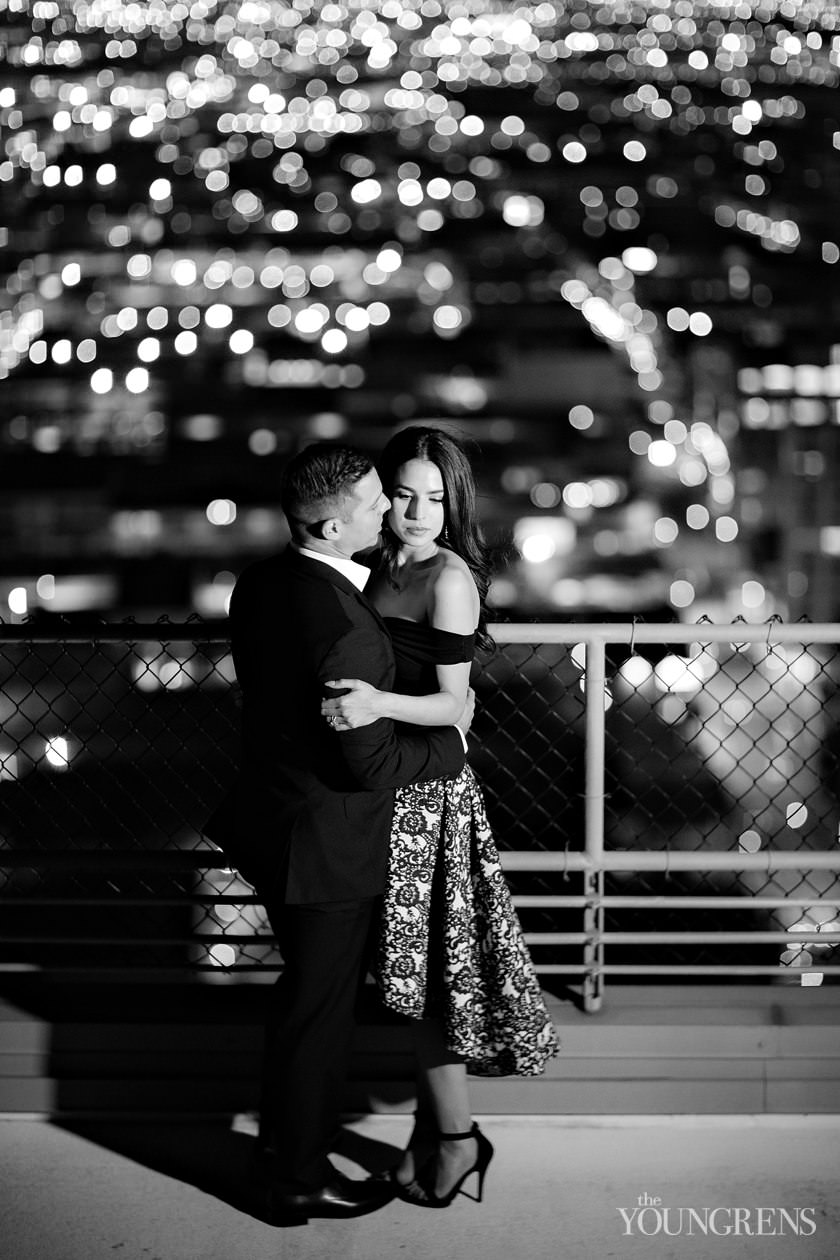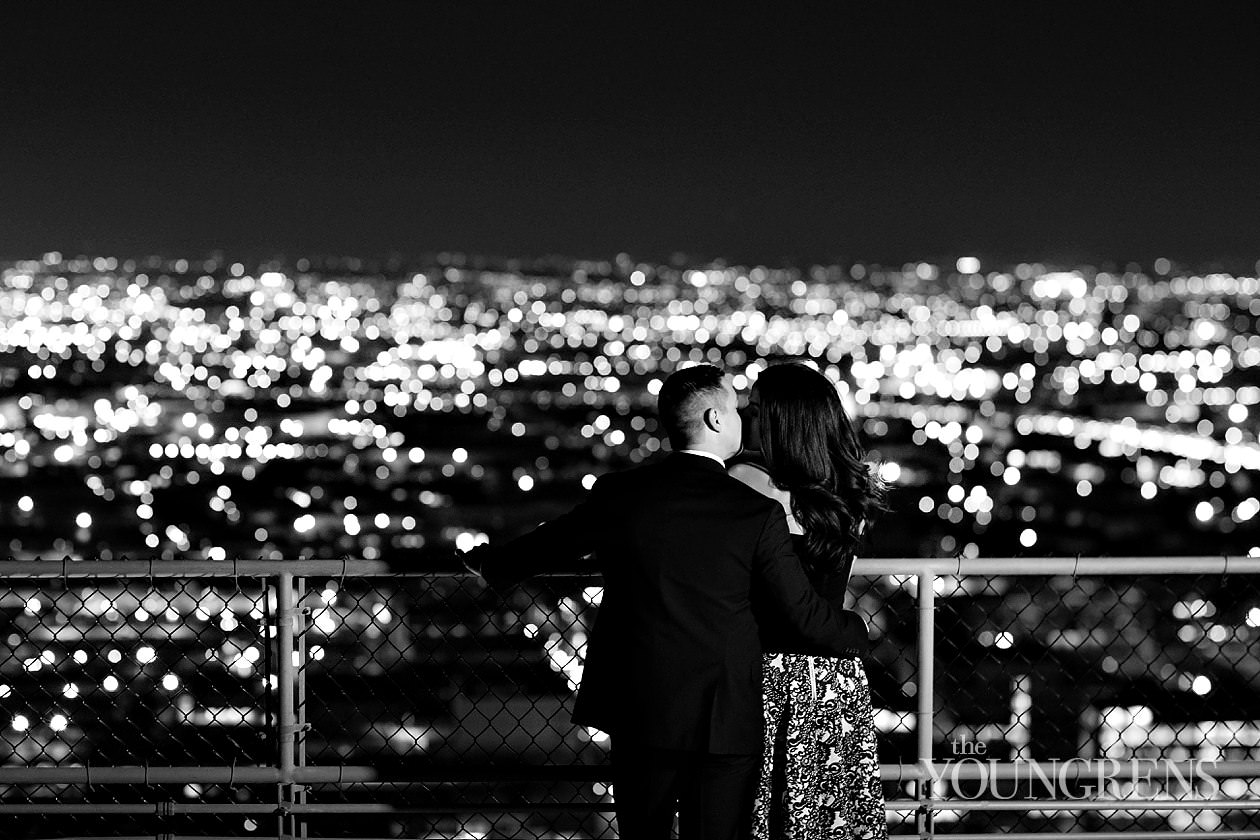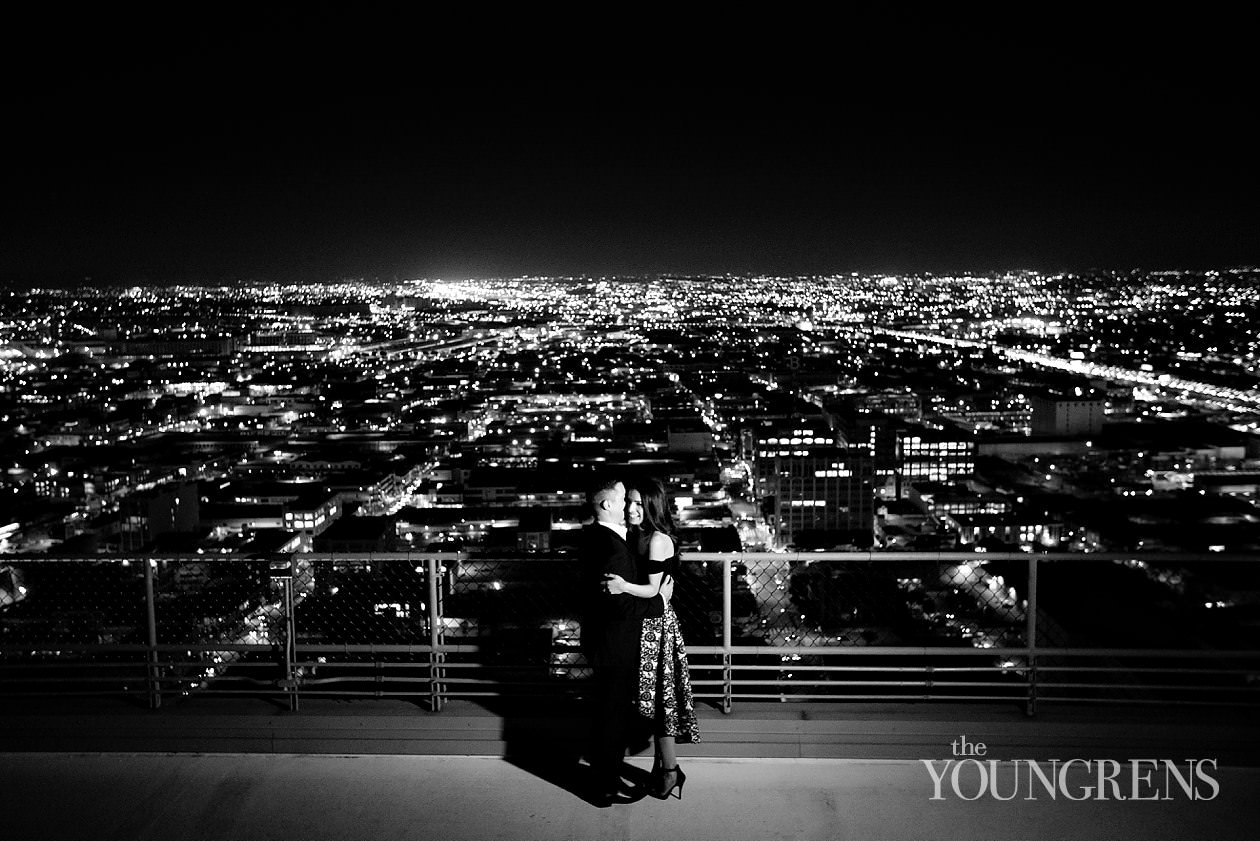 Adrian and Valerie: You two are simply the COOLEST. We laughed our butts off with you two, and I've never had so much fun romping around a helipad! I'll never forget the sunset views over LA with you two, and I can't wait to take in even more beautiful views on your epic wedding day!Which by the way - can that be tomorrow?? Pretty please?Hugs,Erin
OUR FAVORITE WEDDINGS
the portfolio
Loving our work? Check out our favorite weddings we've ever photographed
VIEW HERE
OUR MOST HELPFUL WEDDING PLANNING TIPS, STRAIGHT FROM THE EXPERTS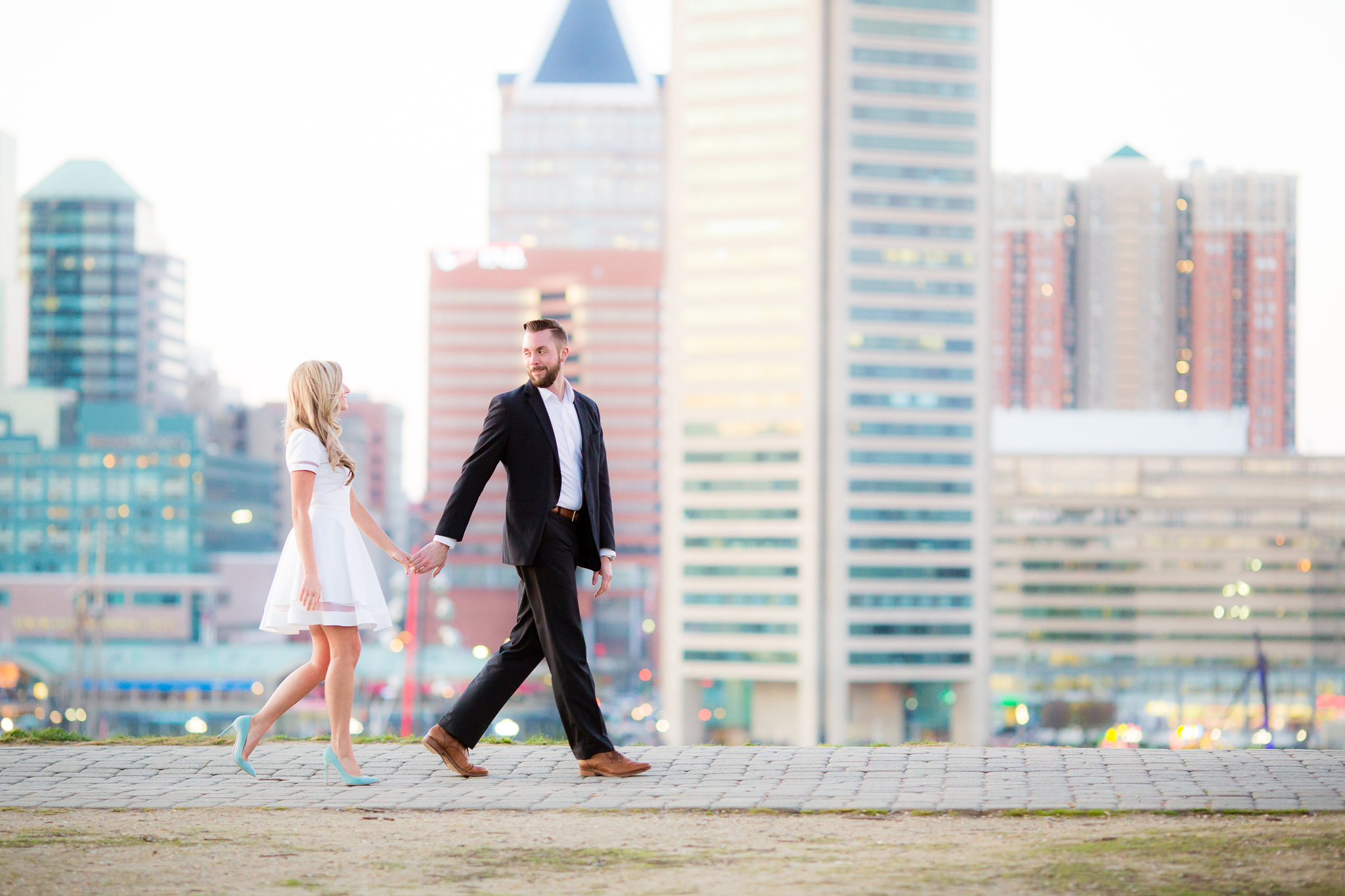 Our Formula for the Perfect Engagement Outfit
Picking the perfect outfit for a photo session can be one of the most difficult experiences BUT it doesn't have to be. I've seen enough outfits that work and don't work that I've cracked the ultimate code for our couples...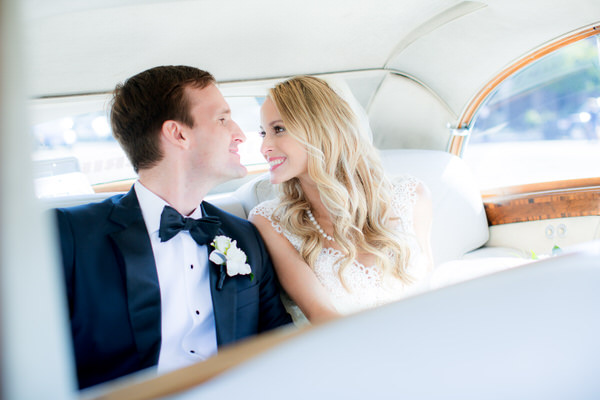 Our Stress-Free Wedding Day Timeline
There's nothing better than a stress-free wedding day when everything runs smoothly, your guests have the time of their lives, and you soak in the day with your sweetie. Though it sounds too good to be true, you can...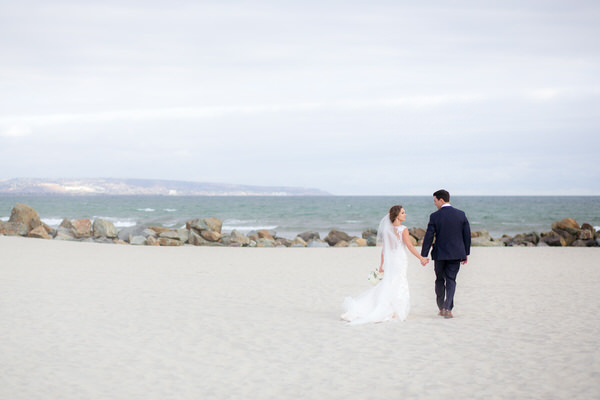 10 Foolproof Tips to Get Gorgeous Wedding Photos
It's the #1 question brides ask: What can I do to get the most amazing photos on my wedding day?
Having been through the in's and out's of countless weddings, I have loads of tips to share, so let's...
We're Jeff and Erin Youngren, a hubby and wifey team that photographs amazing couples and their incredible weddings. Hopeless romantics, BFF's, and mama + daddy to James, we're obsessed with traveling, podcasts, Oreos (Erin) and whiskey (Jeff).