Goodness gracious – when I look at these images I feel like I've stepped back into the golden ages of LA. Perhaps it's Lacey and Eric's classic style. Or the romantic LA Library and it's Tuscan gardens. Or maybe it's just my Ella Fitzgerald Holiday station crooning from my Pandora. In any case, I can't help but sit a little taller and hold my pinky a little higher while sipping my peppermint tea and browsing Lacey and Eric's lovely downtown LA engagement session.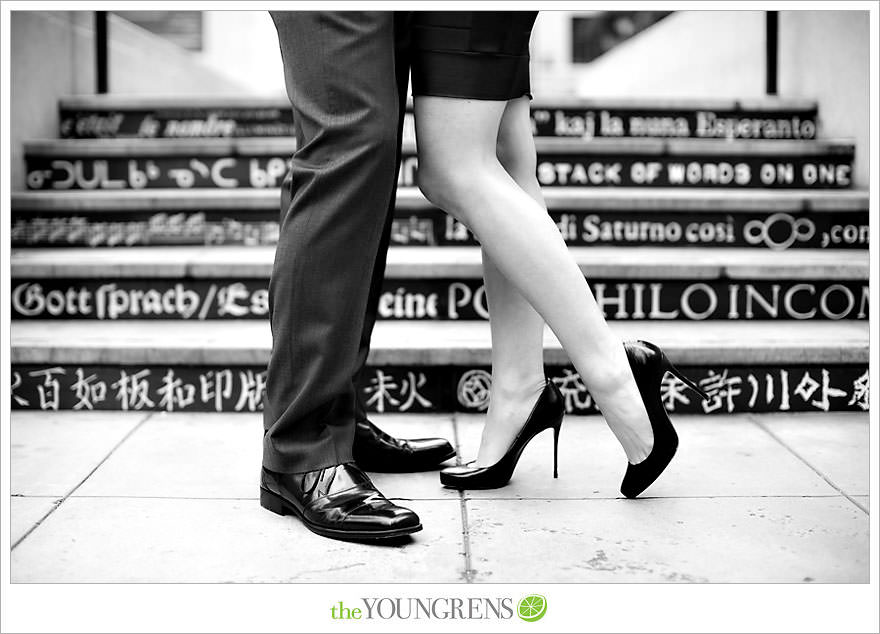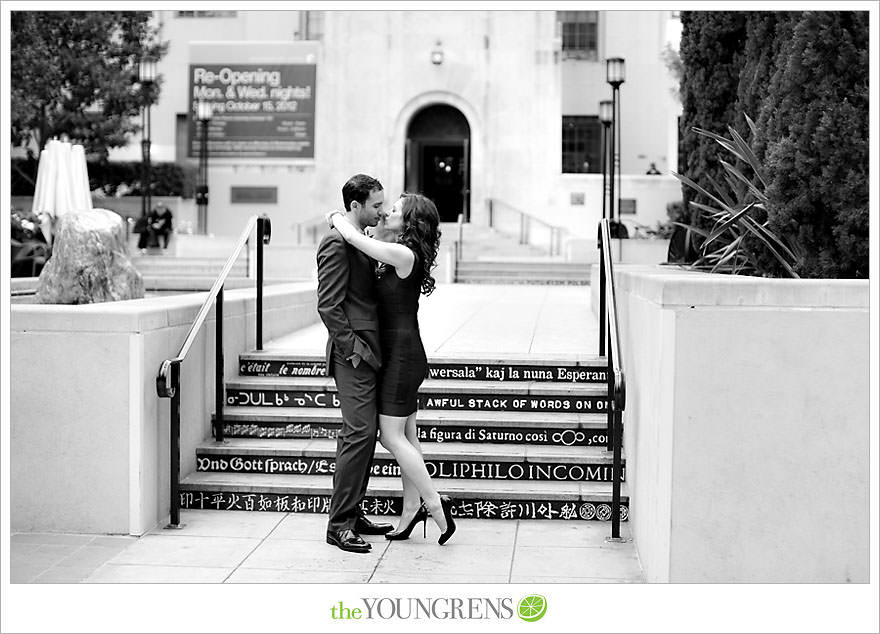 It's as if these two are stepping straight out of Vogue.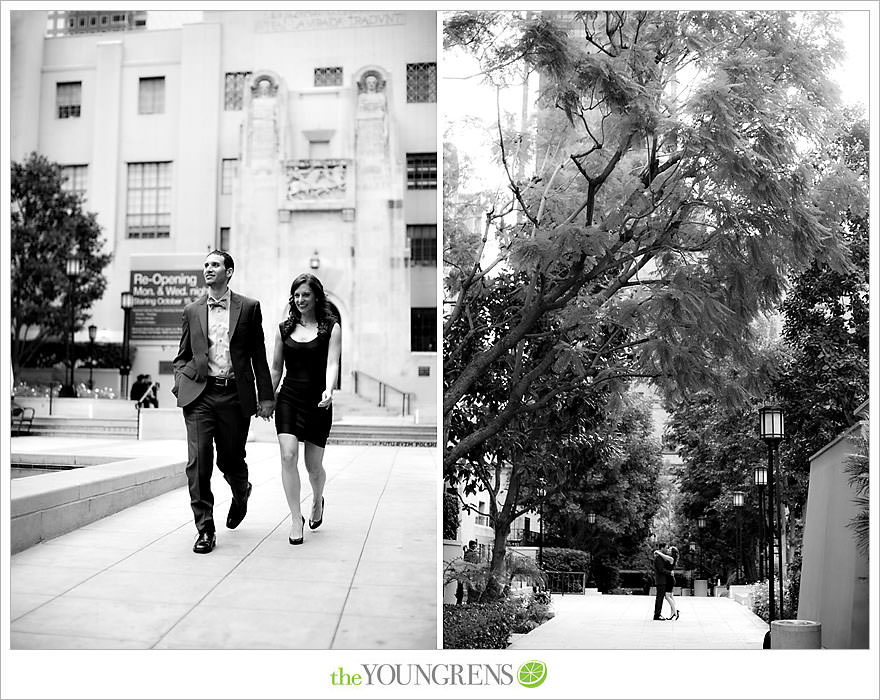 lovelovelovelovelovelovelove!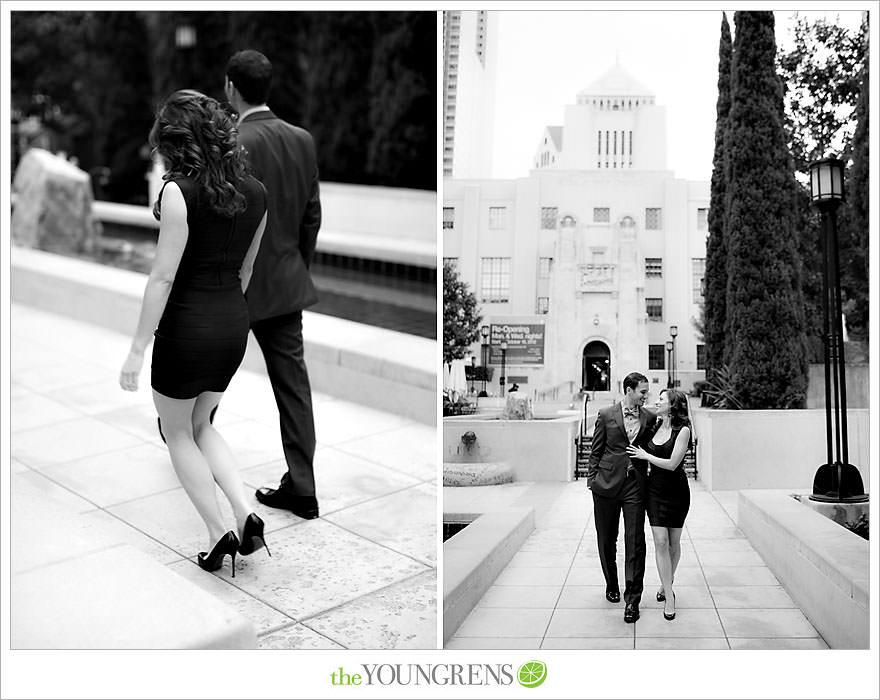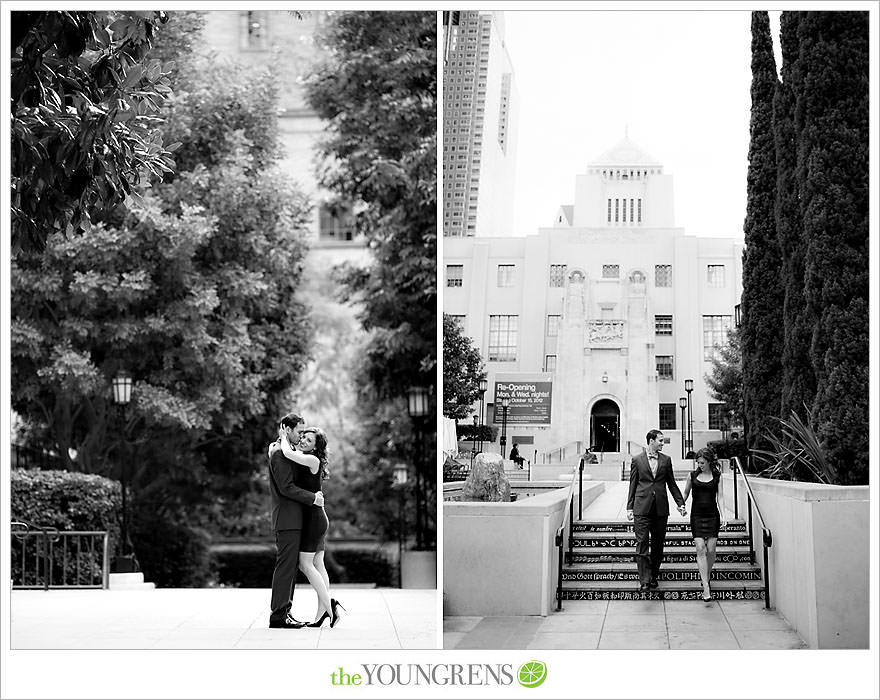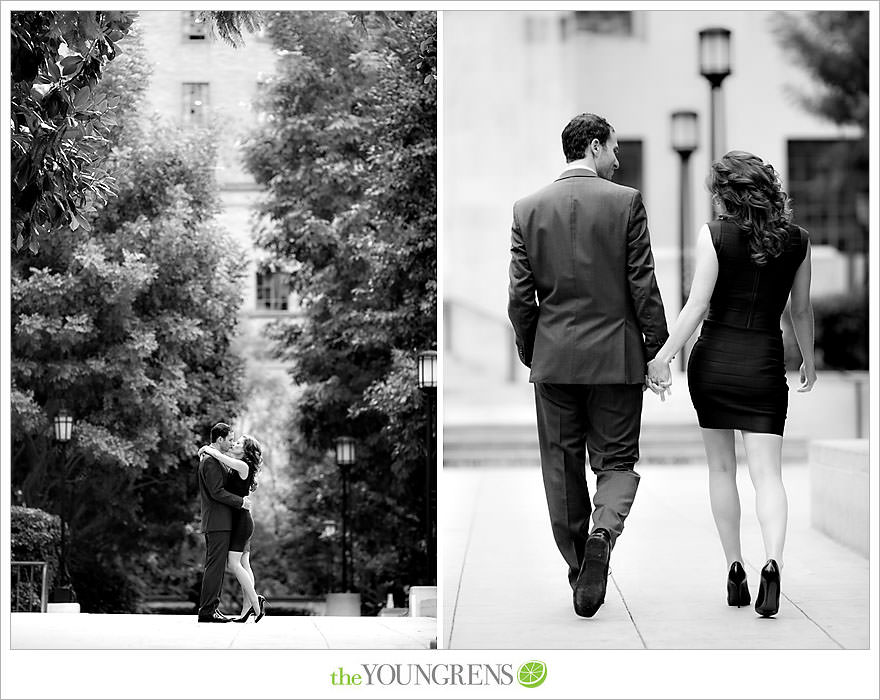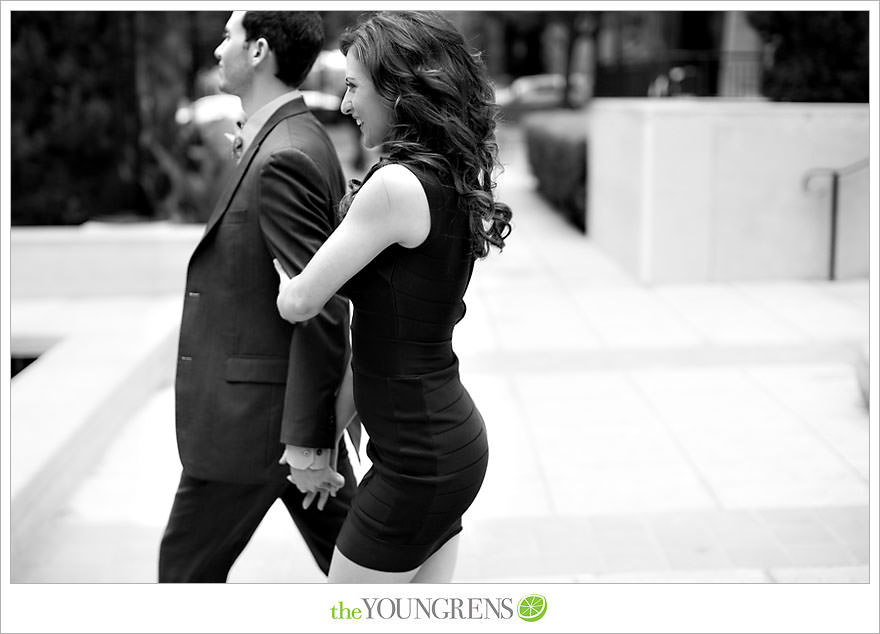 Seriously – Lacey and Eric have got some serious inner-model action!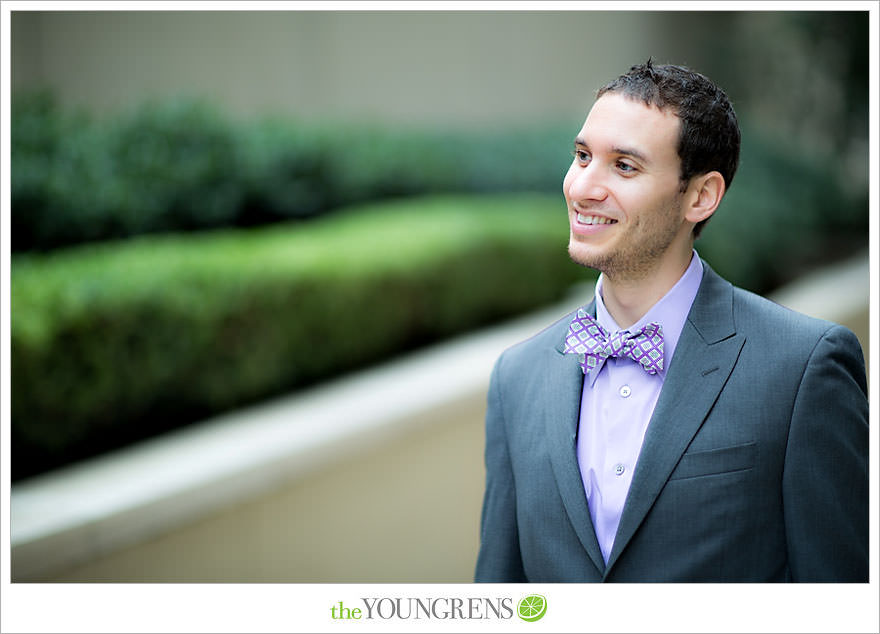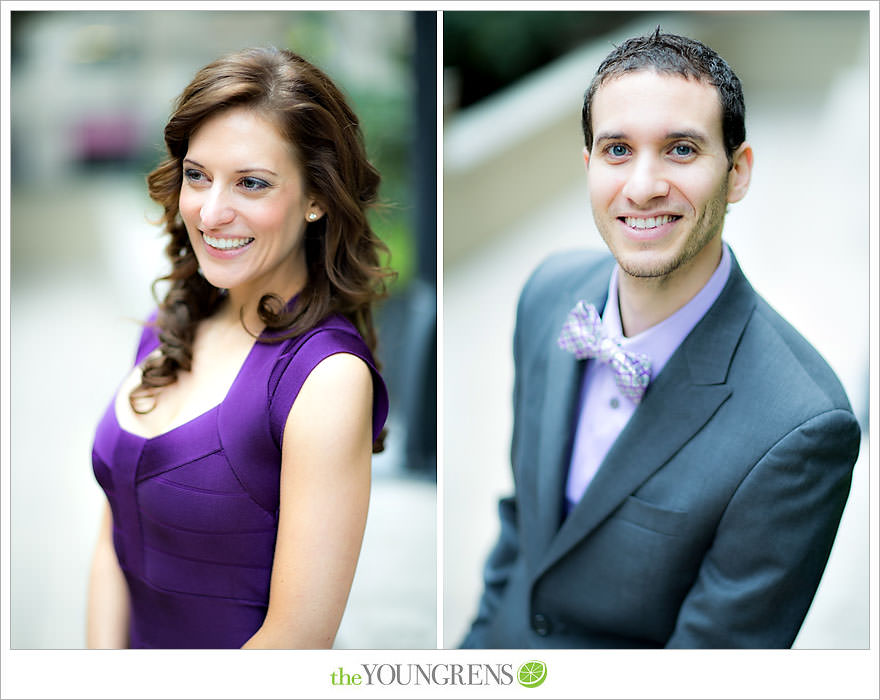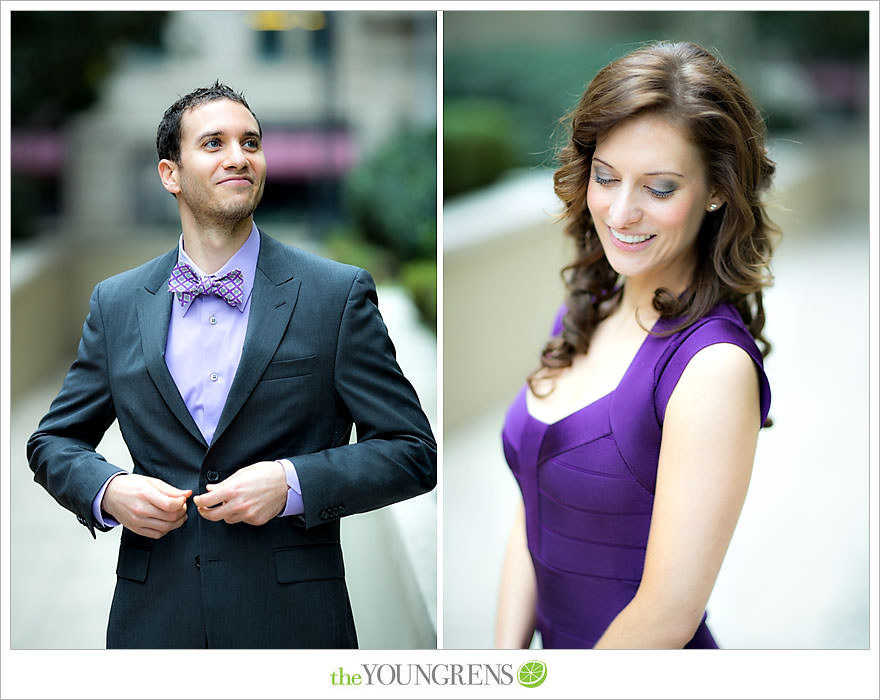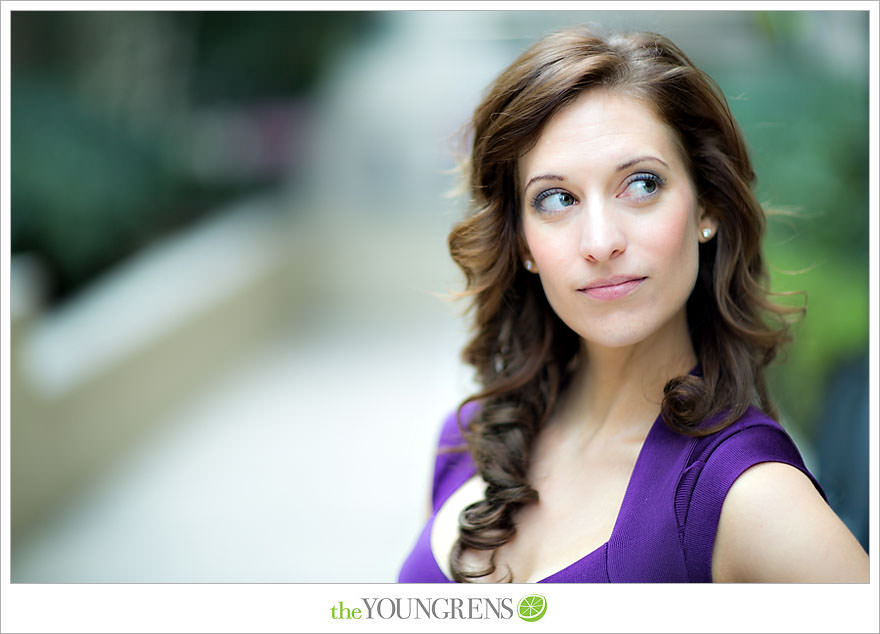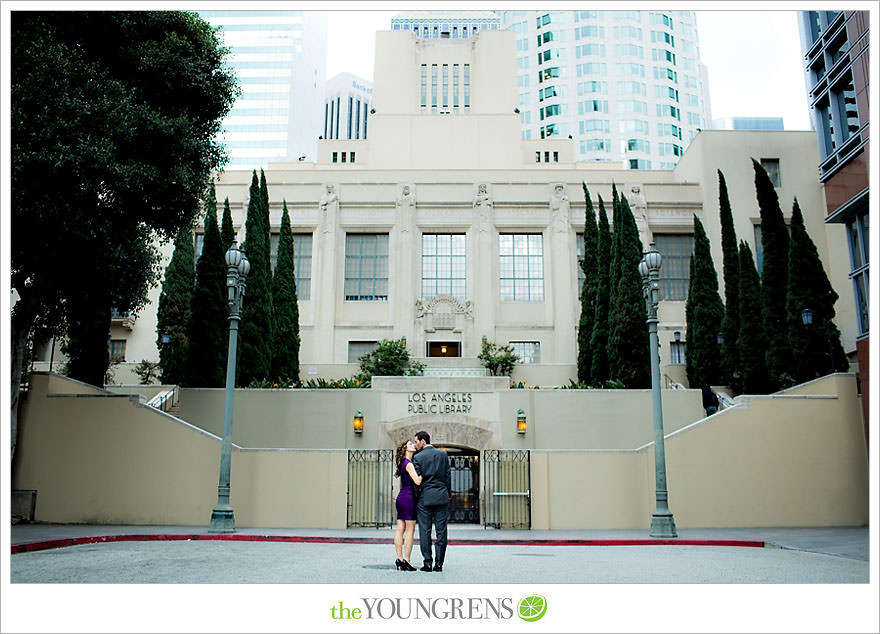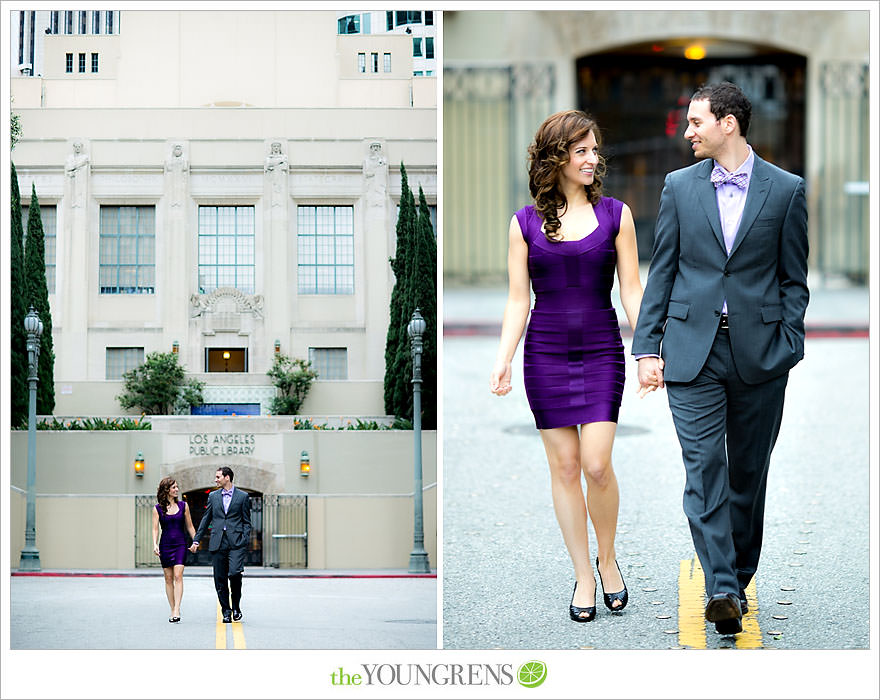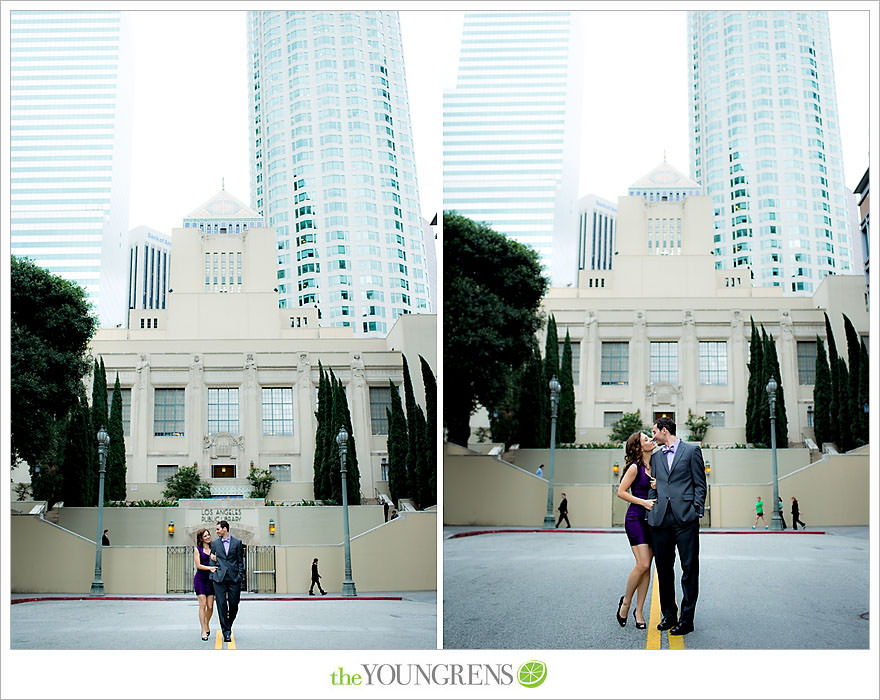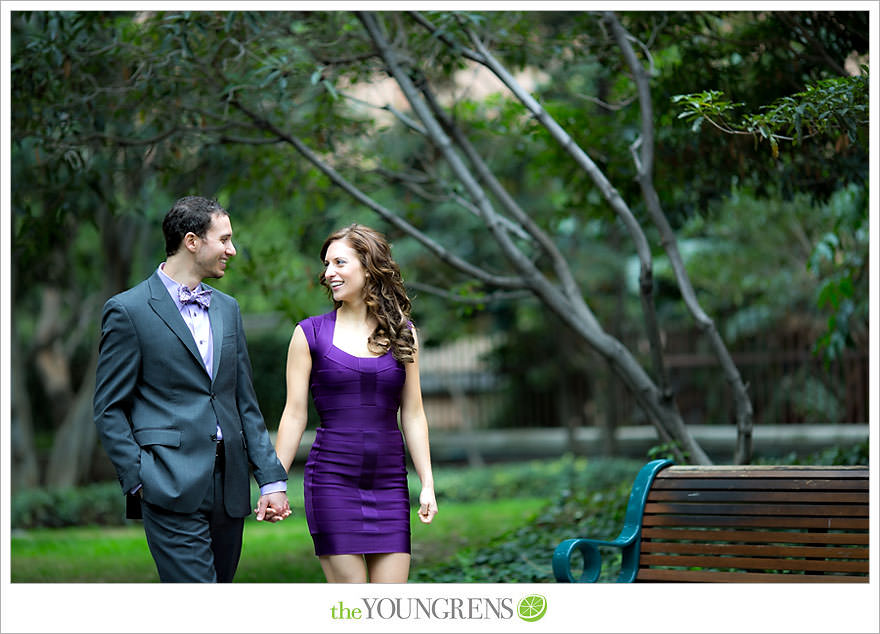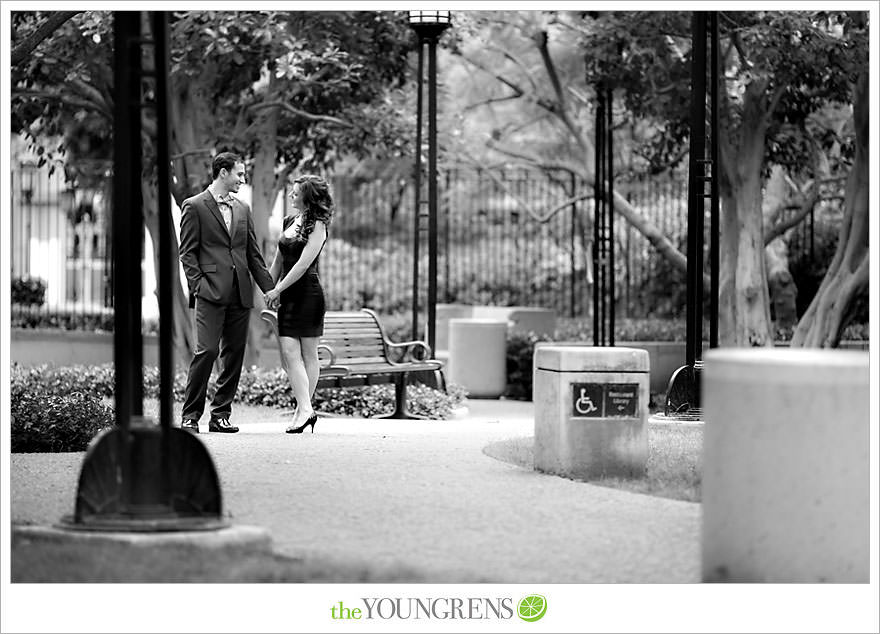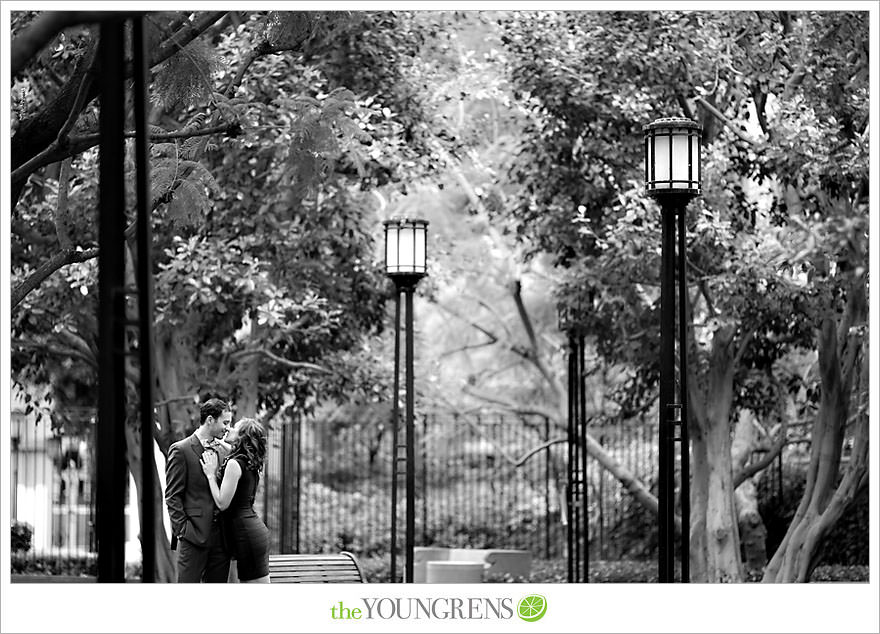 This one is totally a fave. I love how candid and real it feels.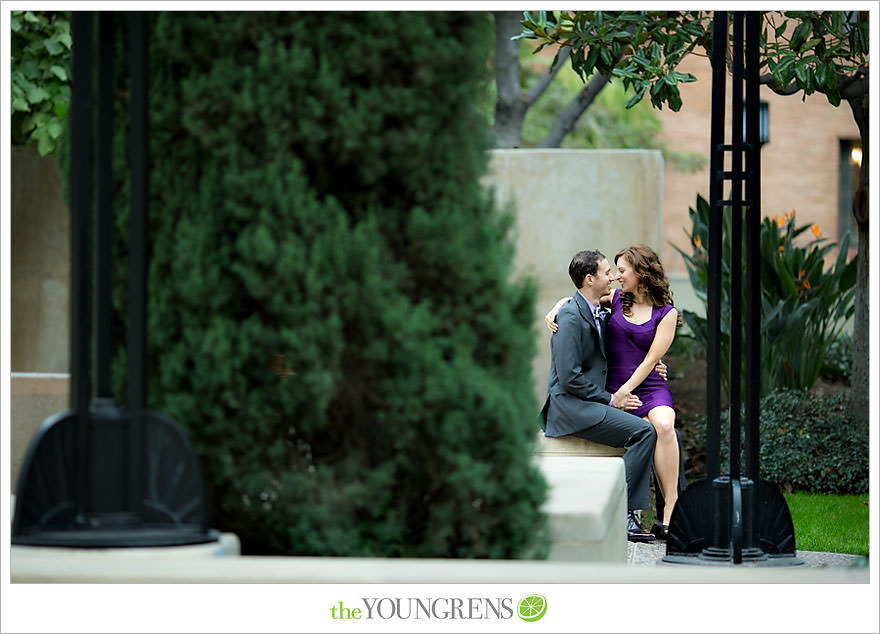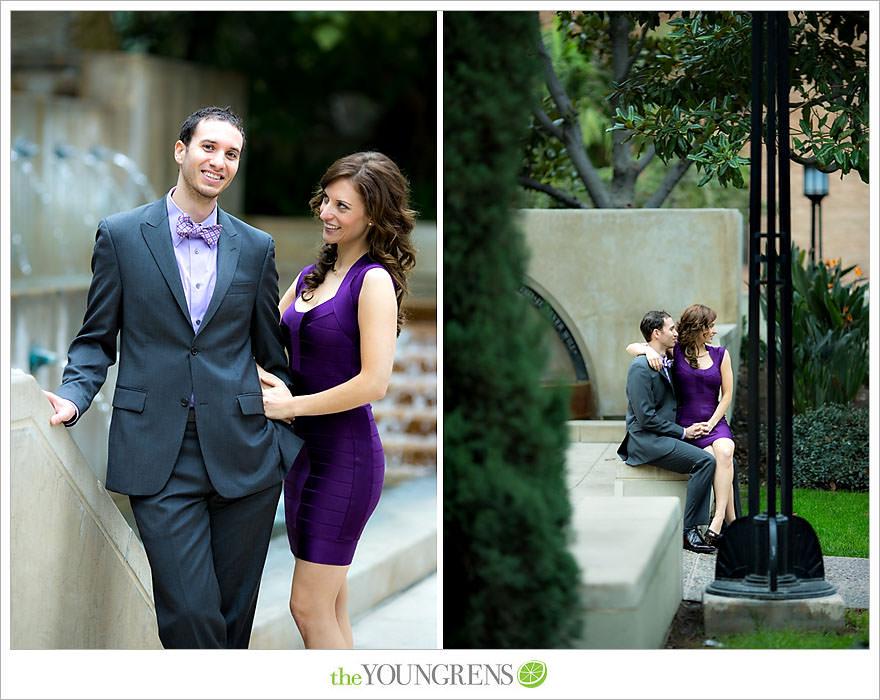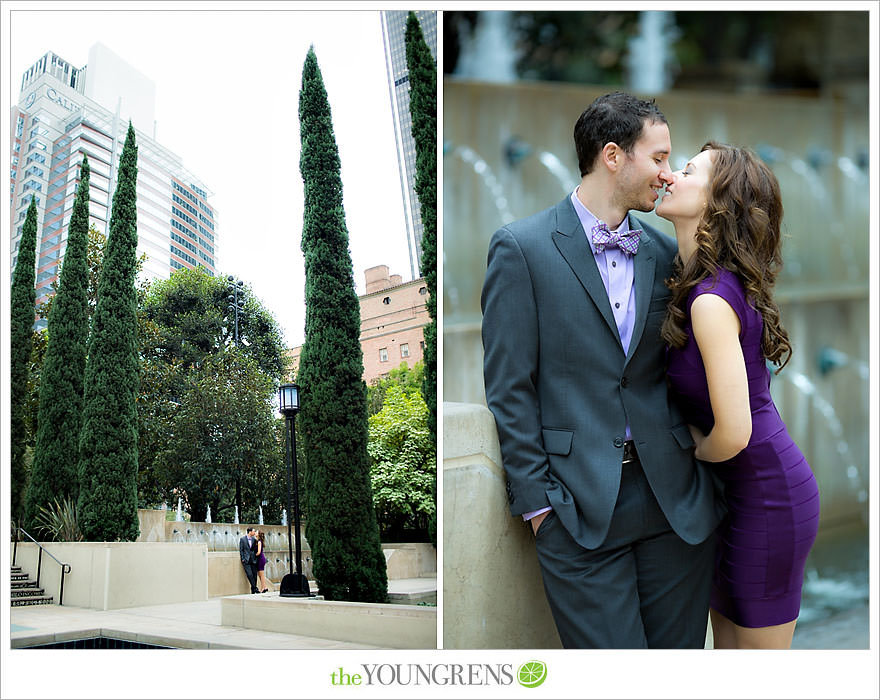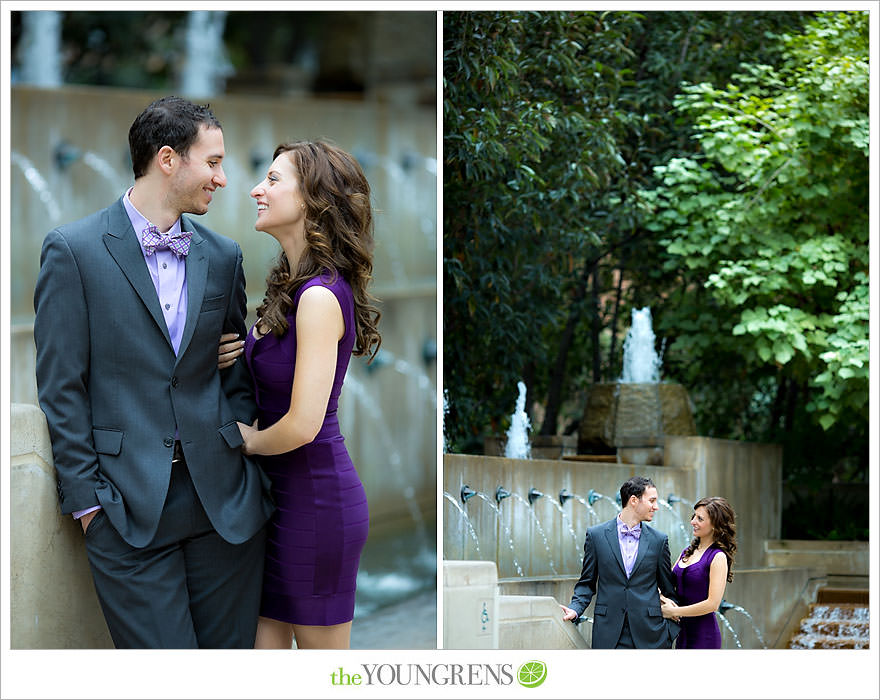 To end the session, we crossed the block for some city street action. I'm DYING with how seriously fab these two look!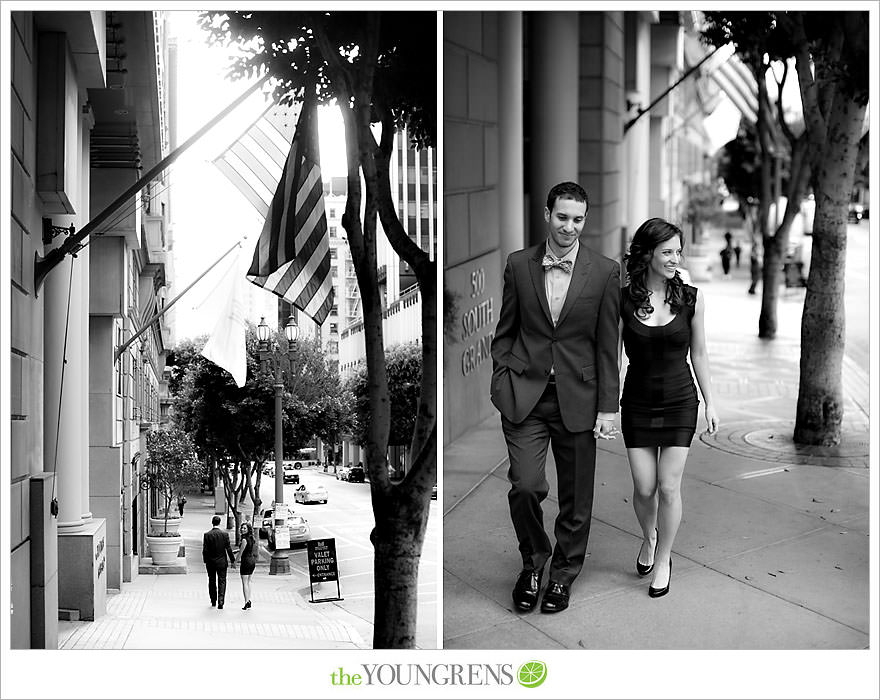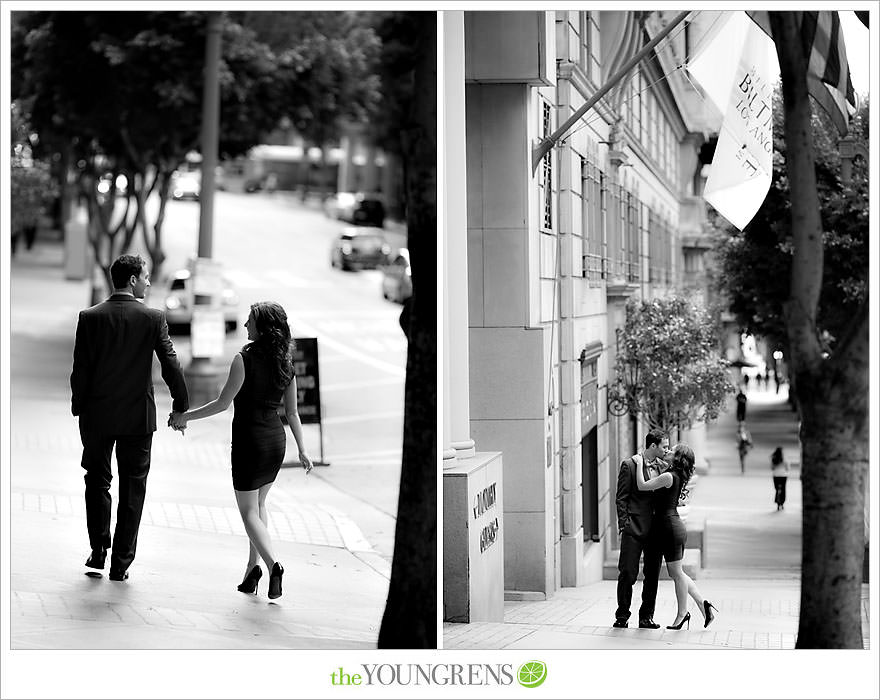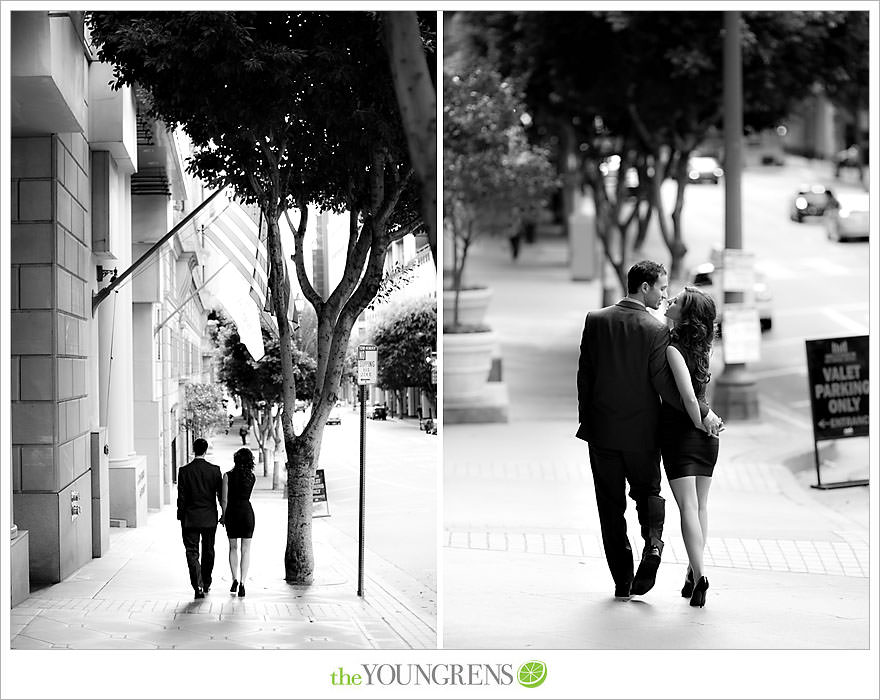 Lacey and Eric: Thank you guys so much for hanging out with us and for being totally yourselves in front of our cameras. Your opposite personalities fit more perfectly together that I could ever imagine and it makes your love incredibly unique – and inspiring!
Hugs,
Erin