The piece of copy paper only had one line of text on it – just a random mix of letters at the top left corner. The rest was blank, as if someone had scrambled at their keyboard and pressed print. Confused, Delshad watched it come out of the machine wondering who would print off such a strange thing. Half a second later, Matt came hurrying around the corner, slowing nonchalantly as he approached the printer and picked up his paper, the one with just a random mix of letters.
Delshad looked down at her stack of copies, a smile spreading across her face. She had to walk past Matt's office to get to the printer, and lately he always seemed to show up just in time for her to pick up her copies…
Matt and Delshad's adorable copy machine office romance has been going strong for seven years now, and it's no wonder why they fit together so well. Delshad is a bubbly, high energy, real deal type of girl that's always up for a good time. Matt lives life at a more slow and steady pace, taking in the moments and the people around him with a smile on his face and his beautiful girl by his side. They compliment each other like cake and ice cream – they make each other better and they're always found at a party.
And when I say that these guys are up for a good time, I mean they're up for ANYTHING. One of their favorite things to do together is enjoy the San Diego sunshine out on Mission Bay on their boat, so it only made sense to take our cameras out to the water!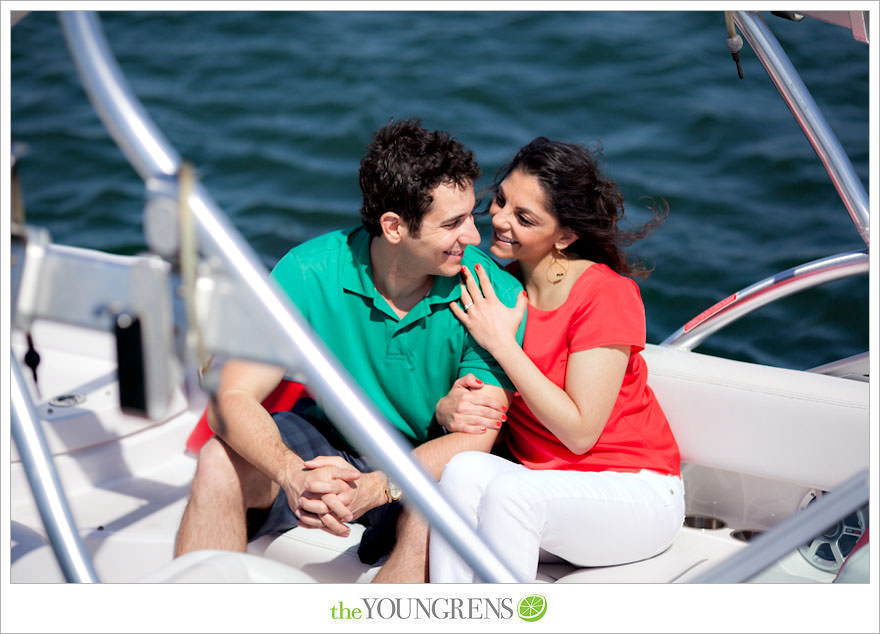 Boat shoes ready?? Ready!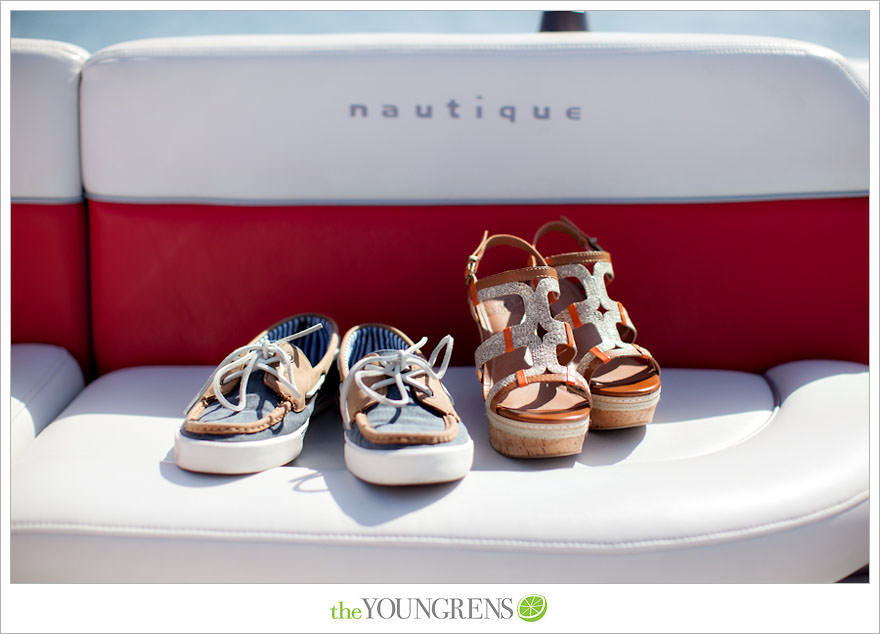 I couldn't believe what a beautiful day it was! Bright, sunny, warm, and perfect for the water. A big thanks goes out to Matt and Delshad's buddy, Ernie, for letting us shoot from his boat!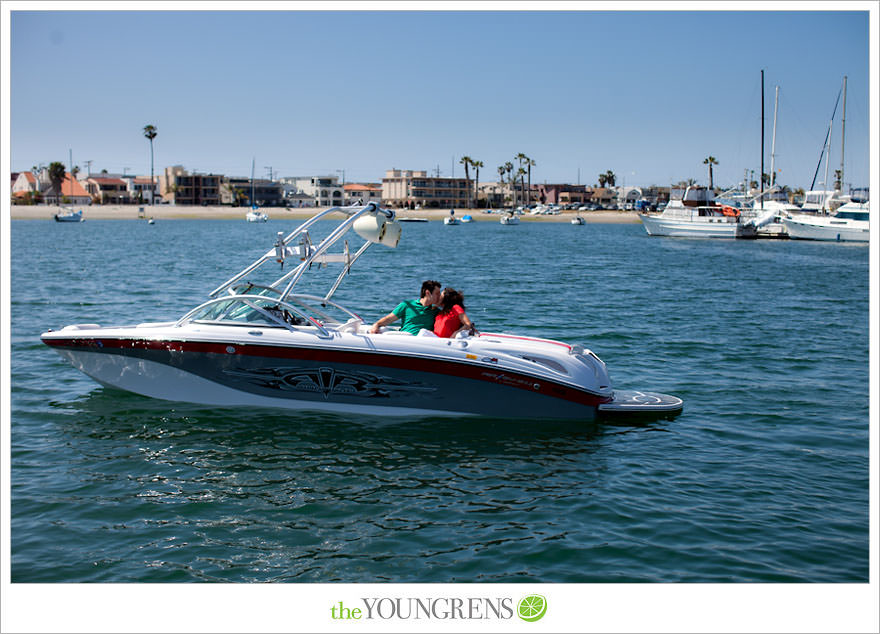 I absolutely adore these two. They're just so incredibly sweet together!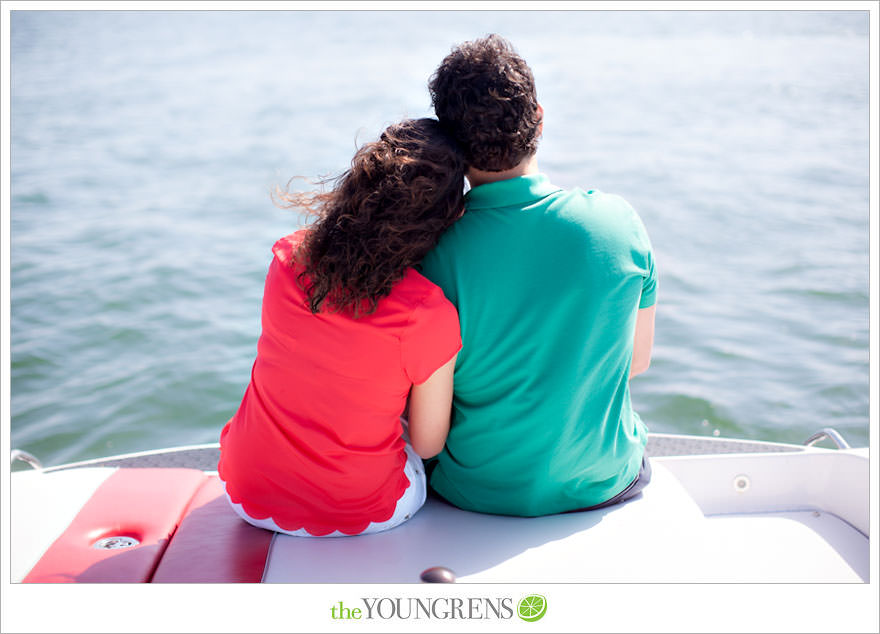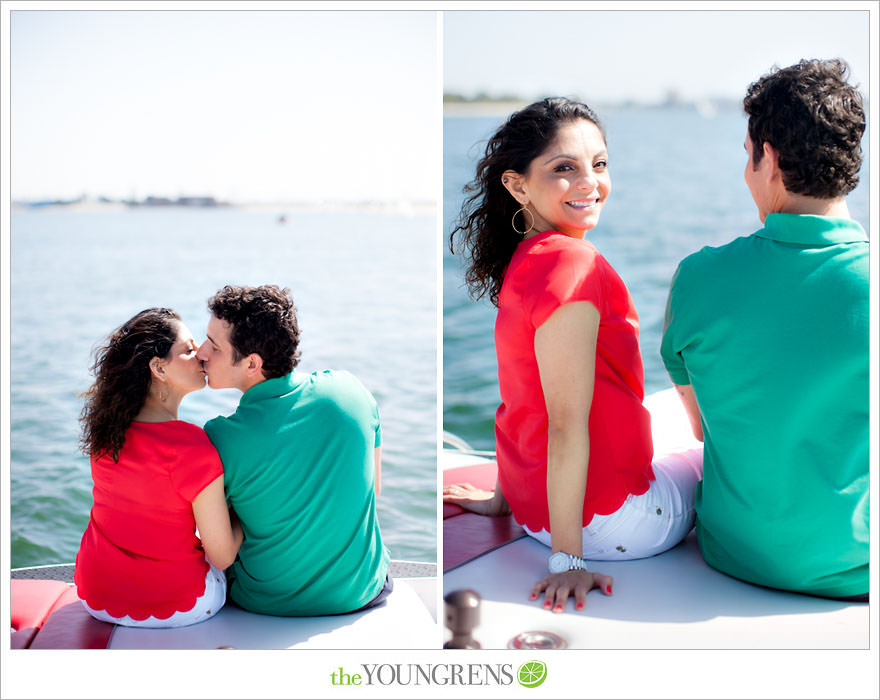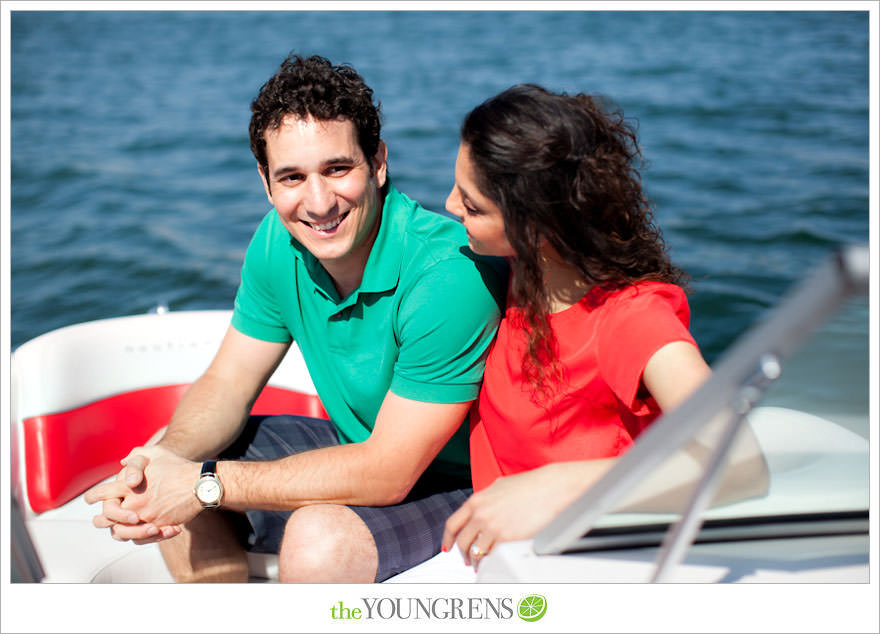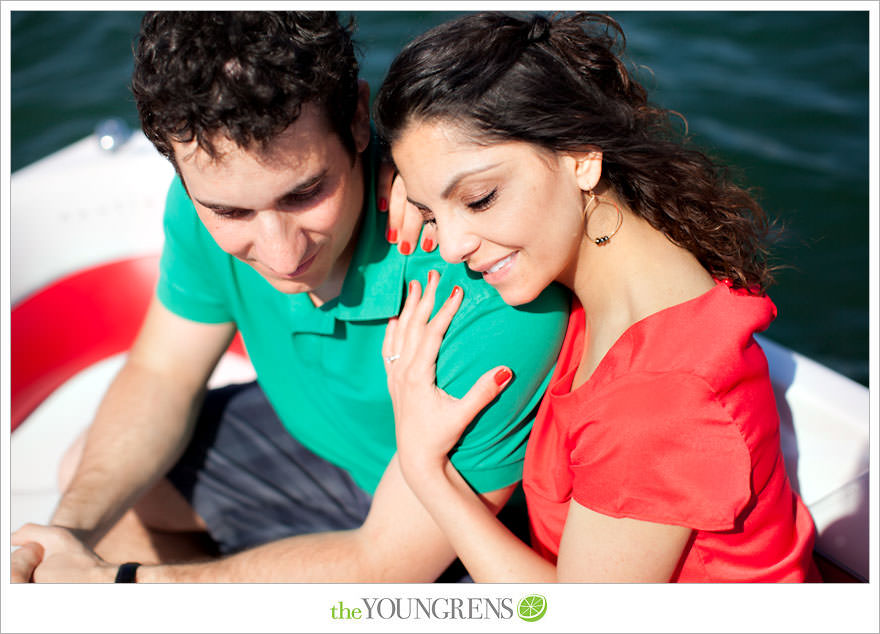 These guys get so many bonus points I don't know where to start. They picked the perfect outfits with amazing colors (check), they were up for anything with their session (check), and they were perfectly adorable and cute during our not-so-normal shooting (double check)! These two basically rocked our socks off!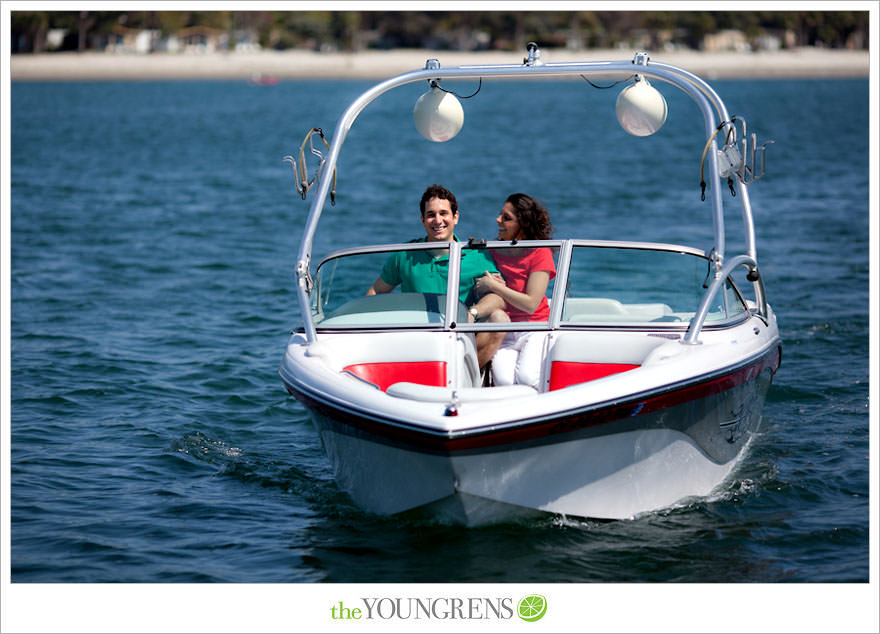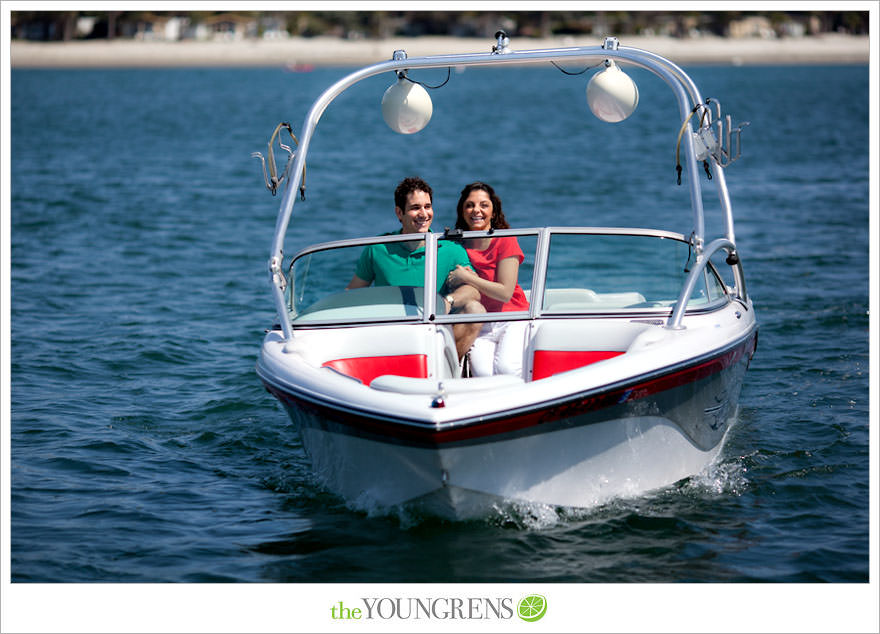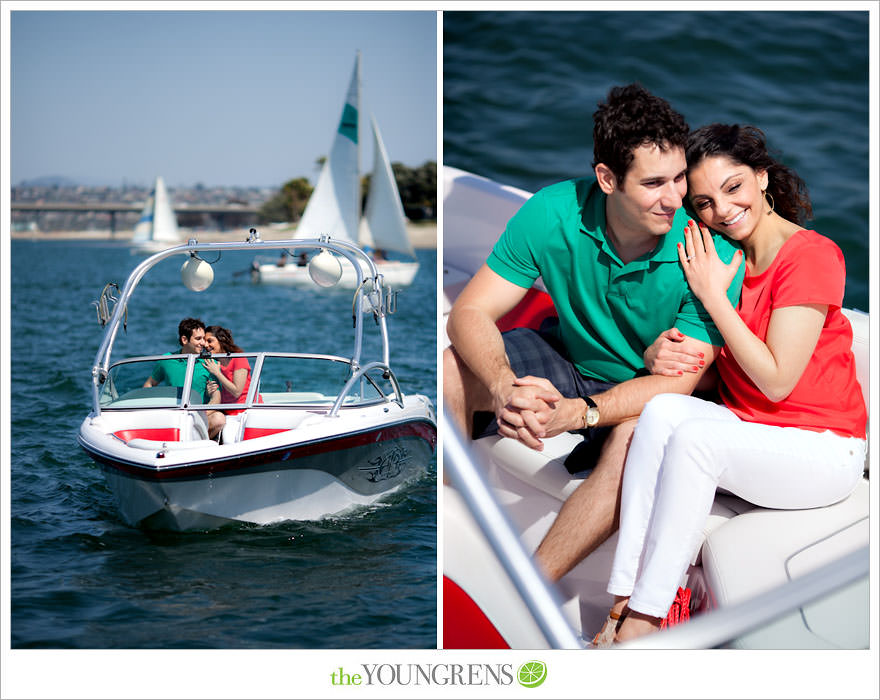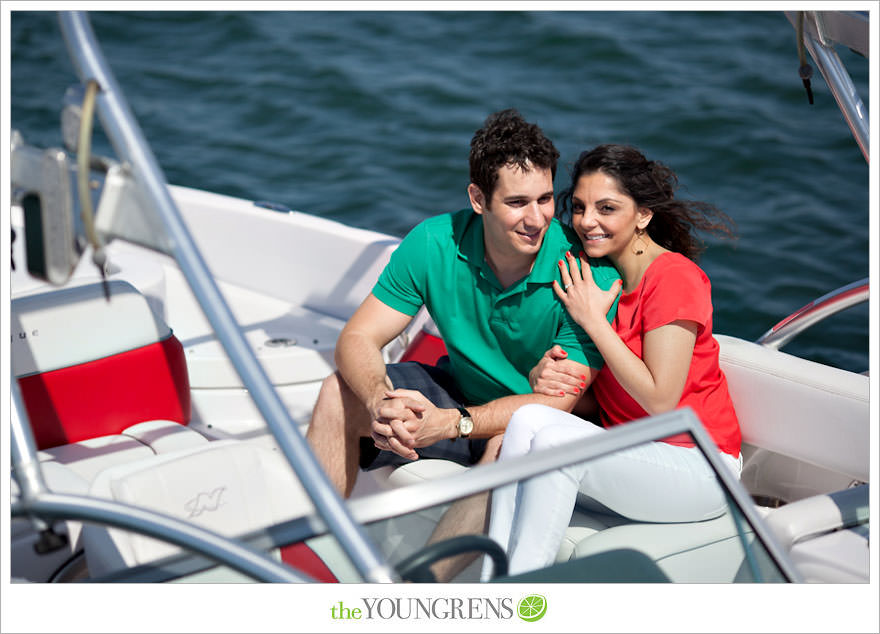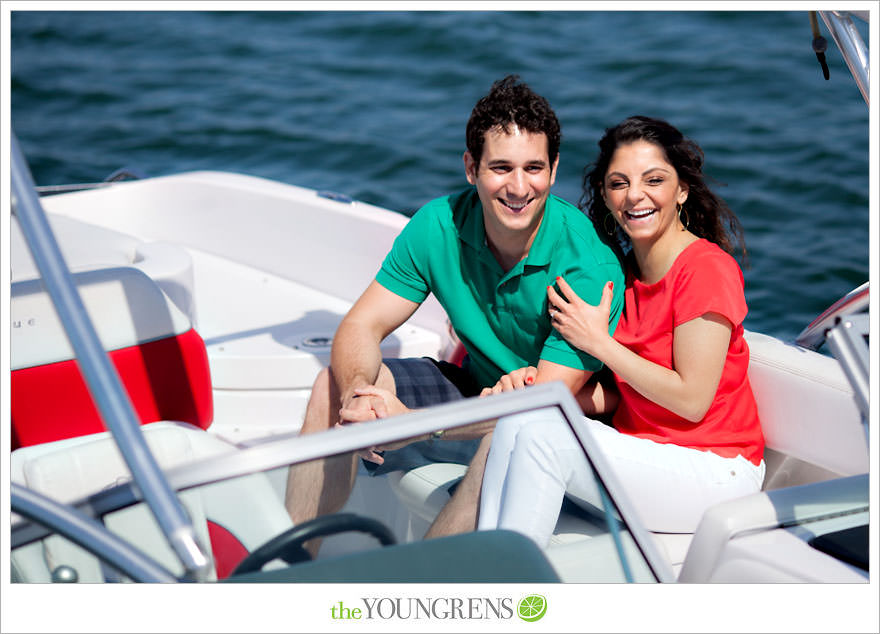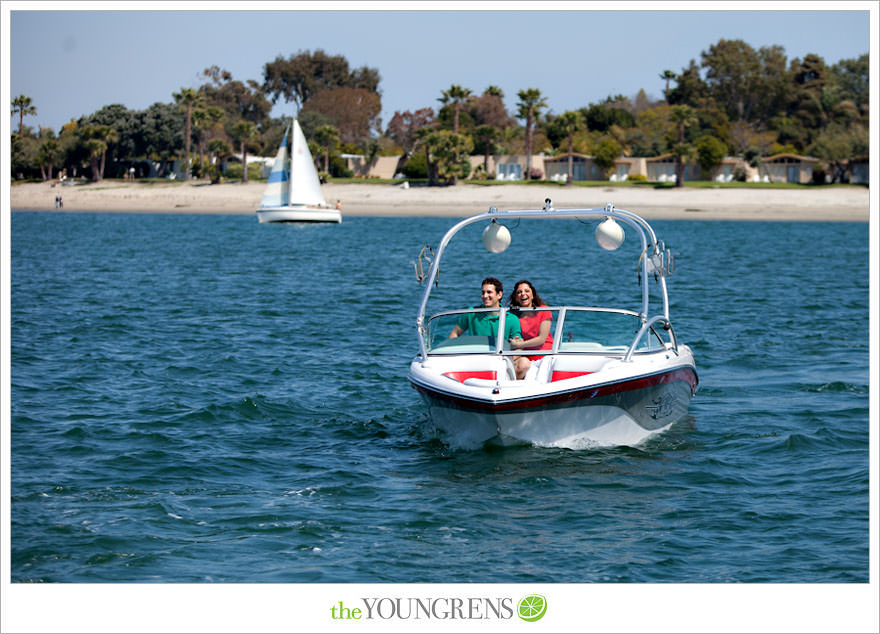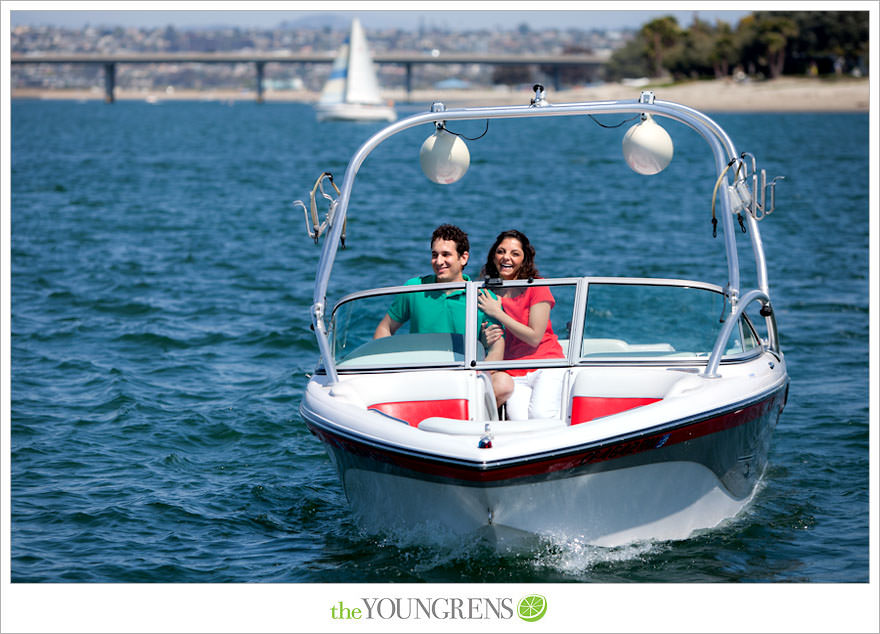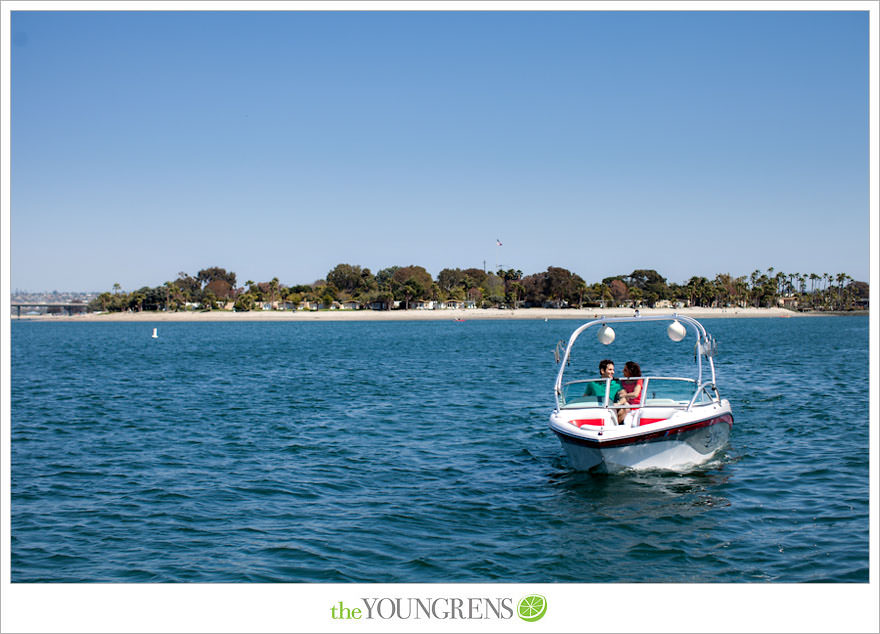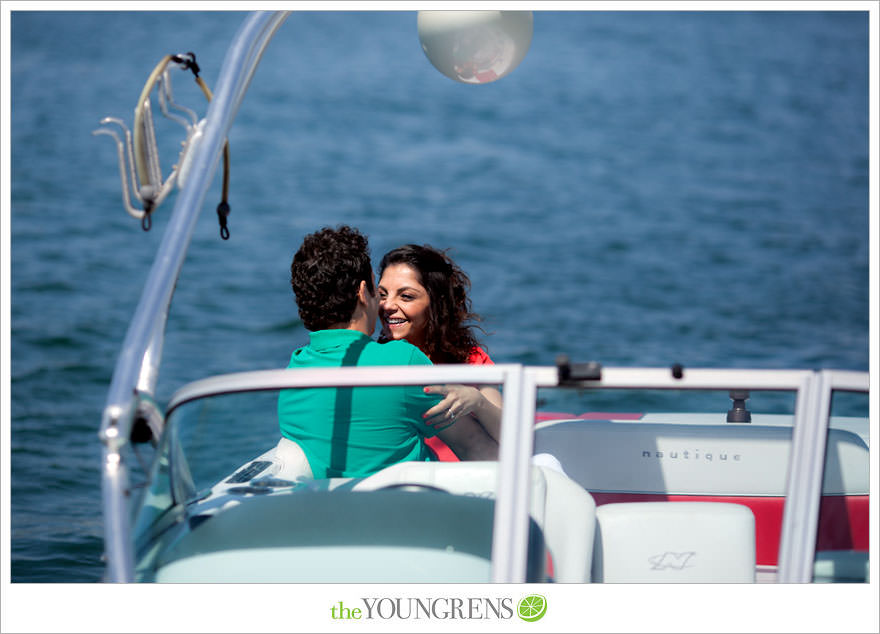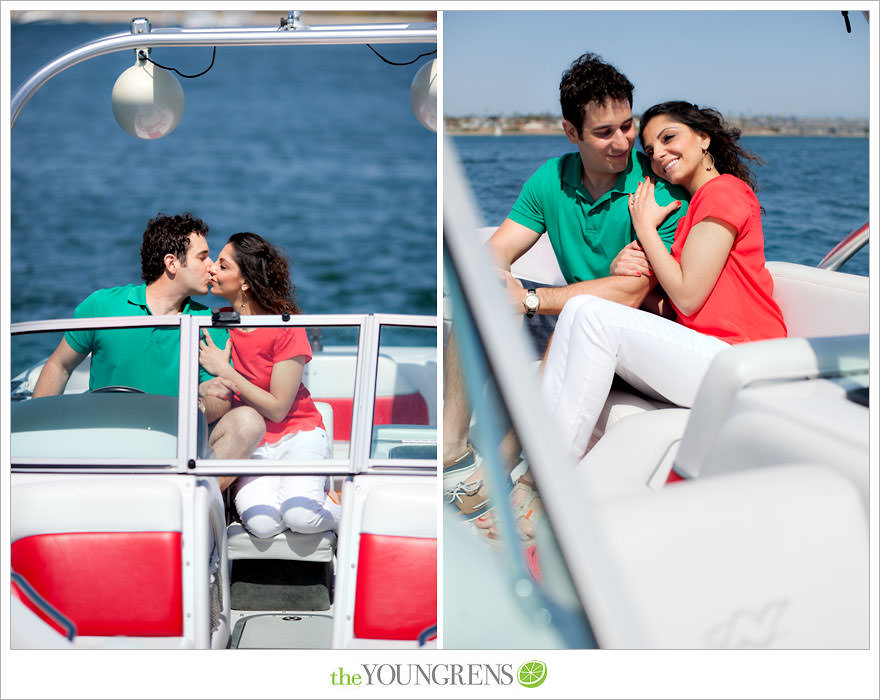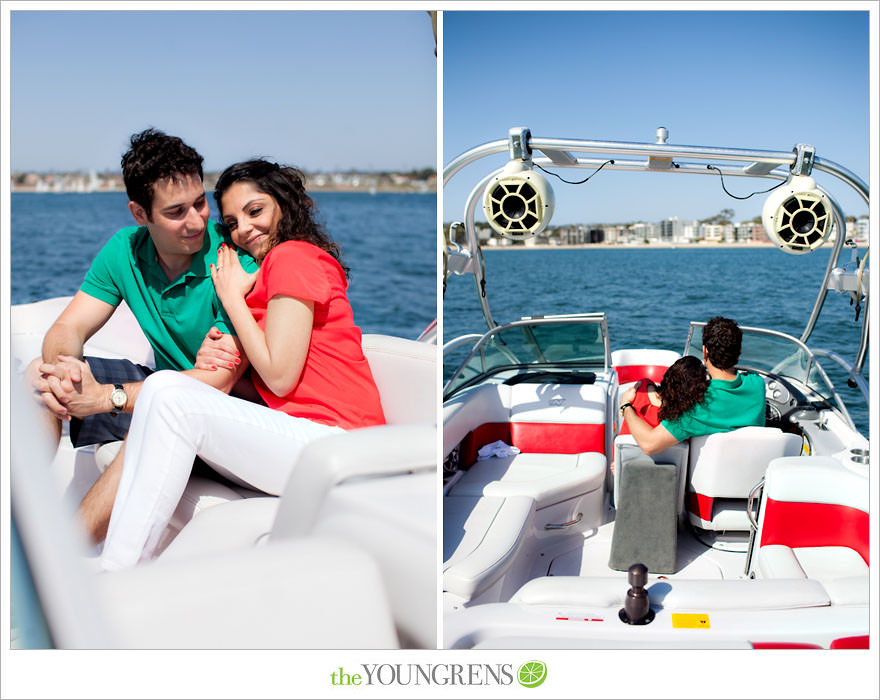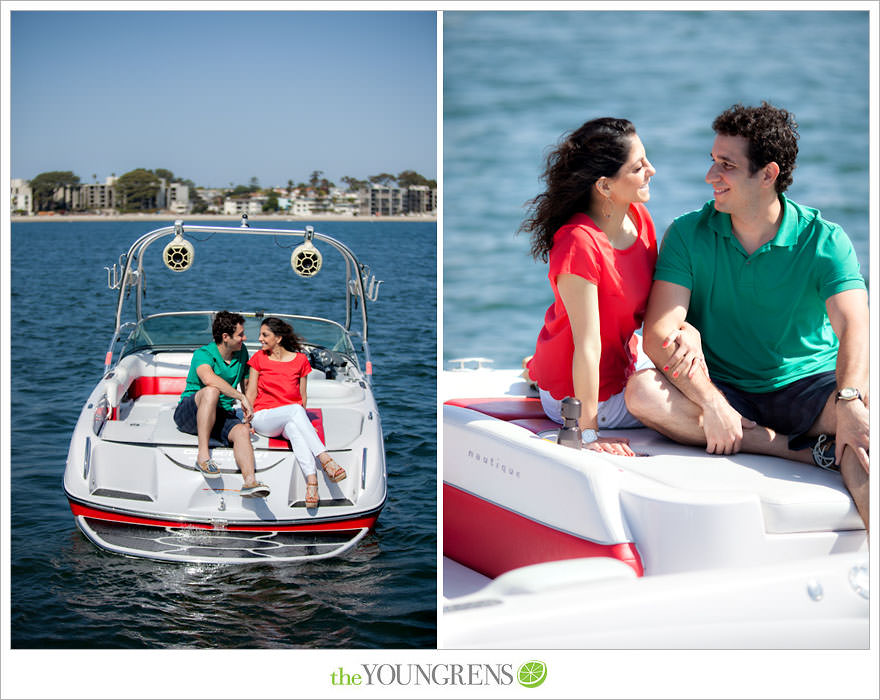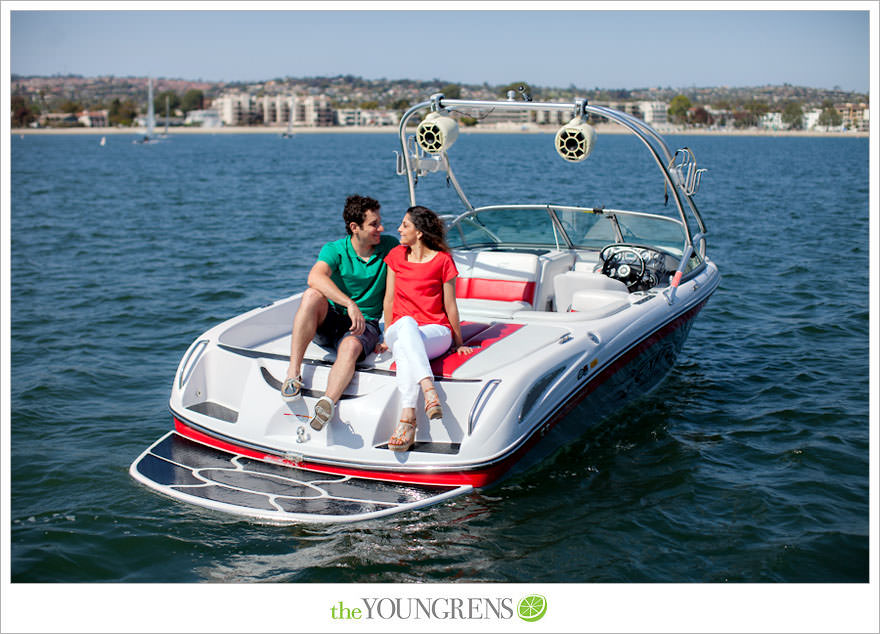 Some of my favorites…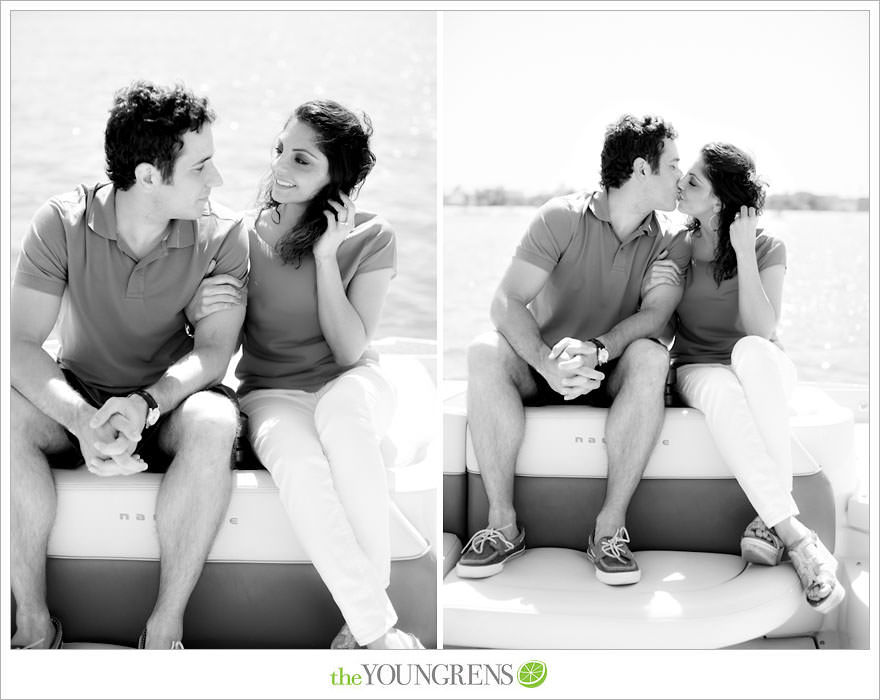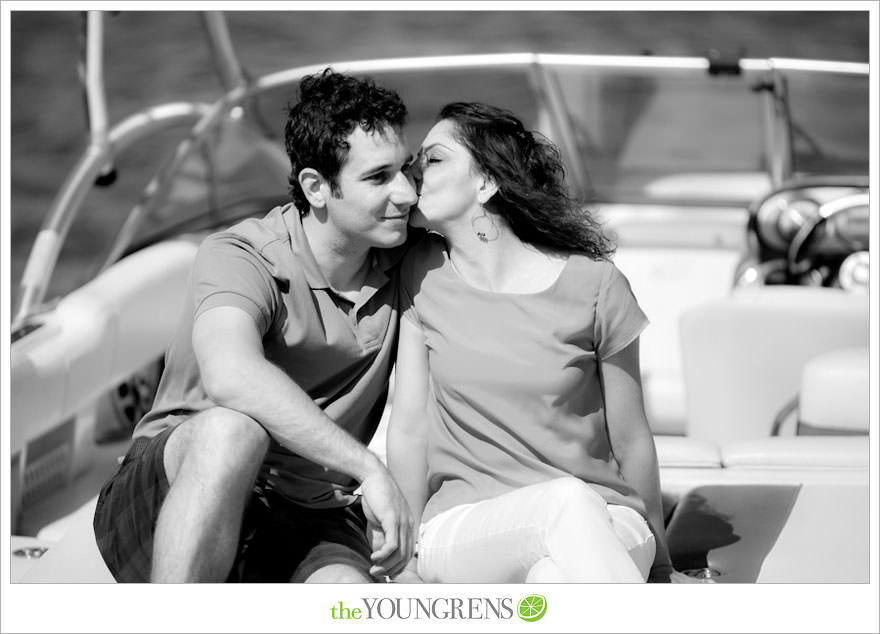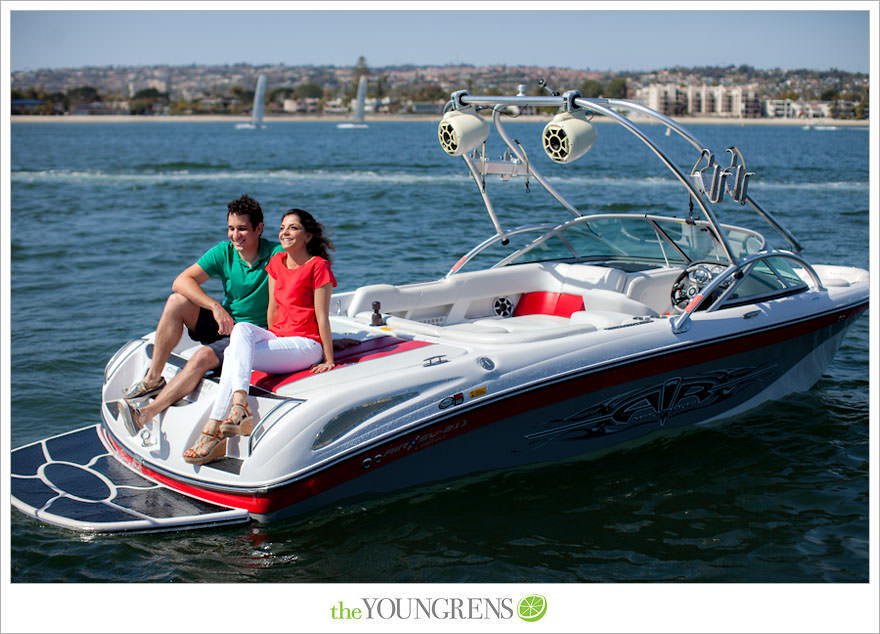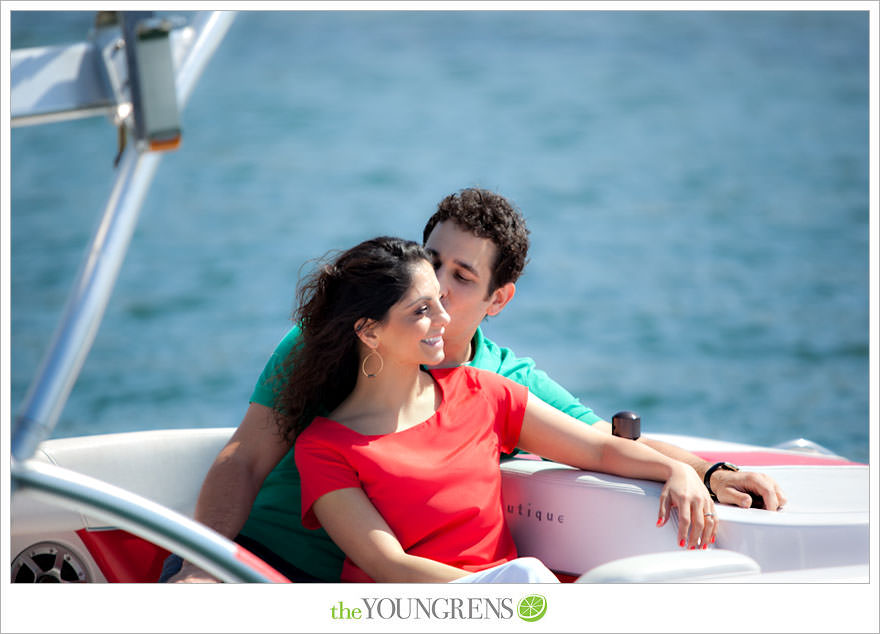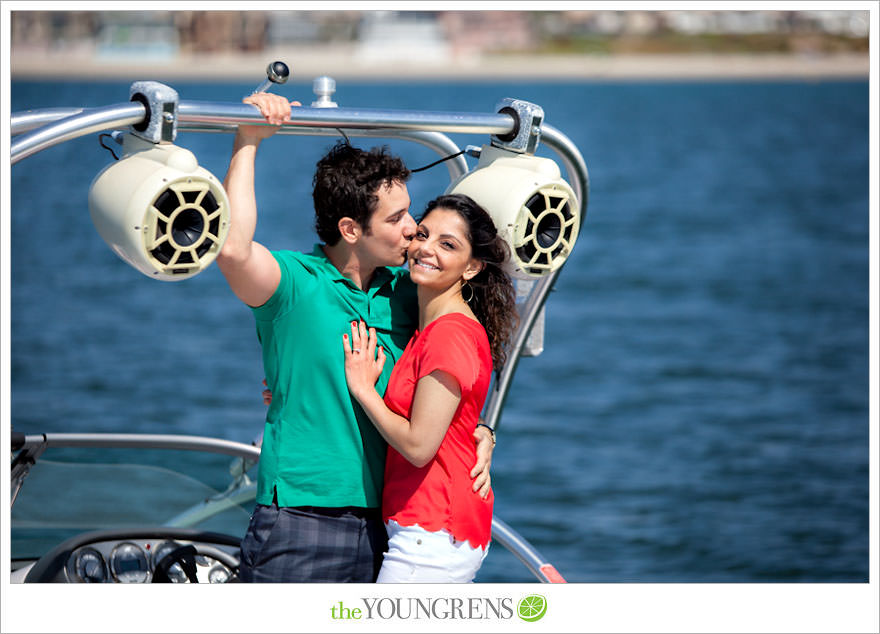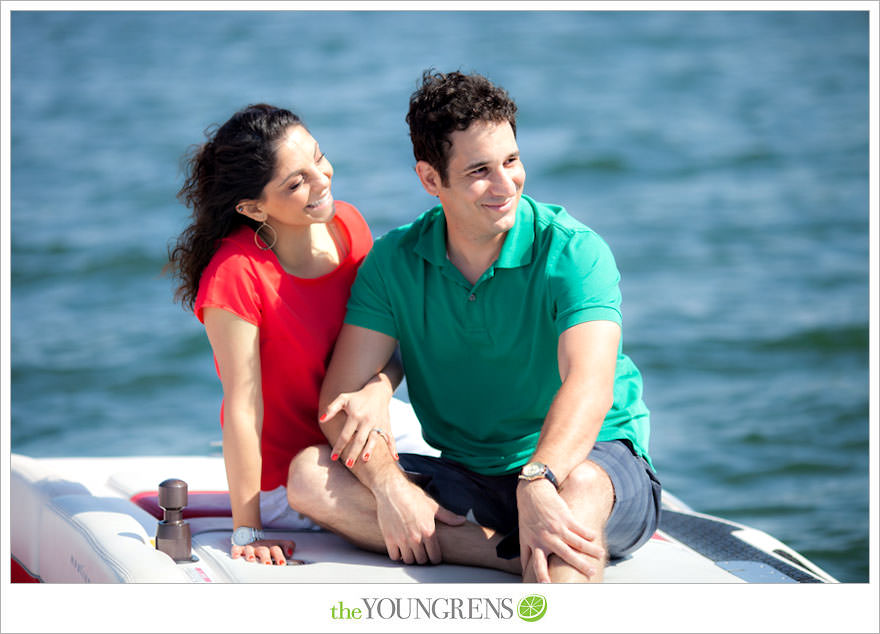 Matt showed me a photo of this maneuver and I totally thought he was joking about trying it for the session… But then they totally pulled it off! I was seriously squealing from delight AND anxiety!!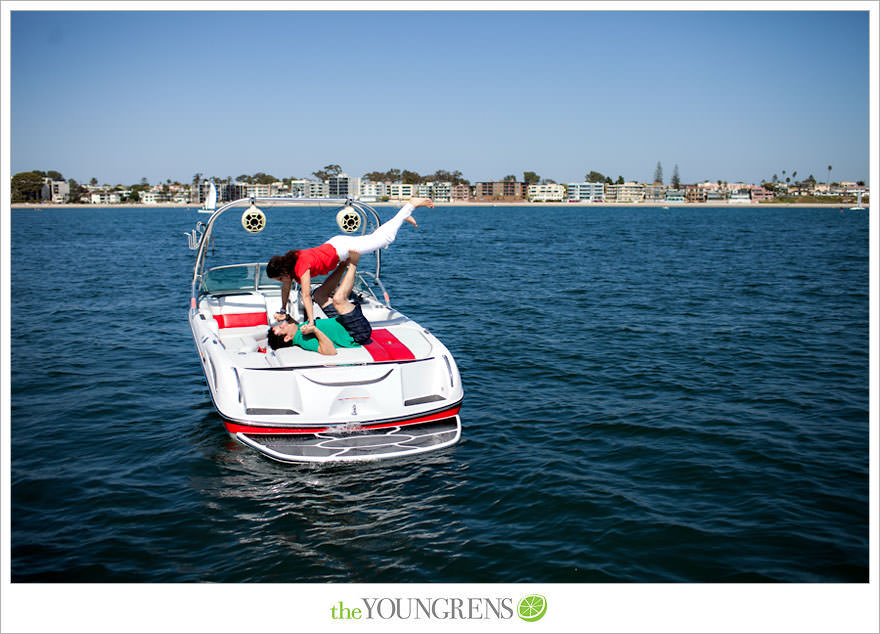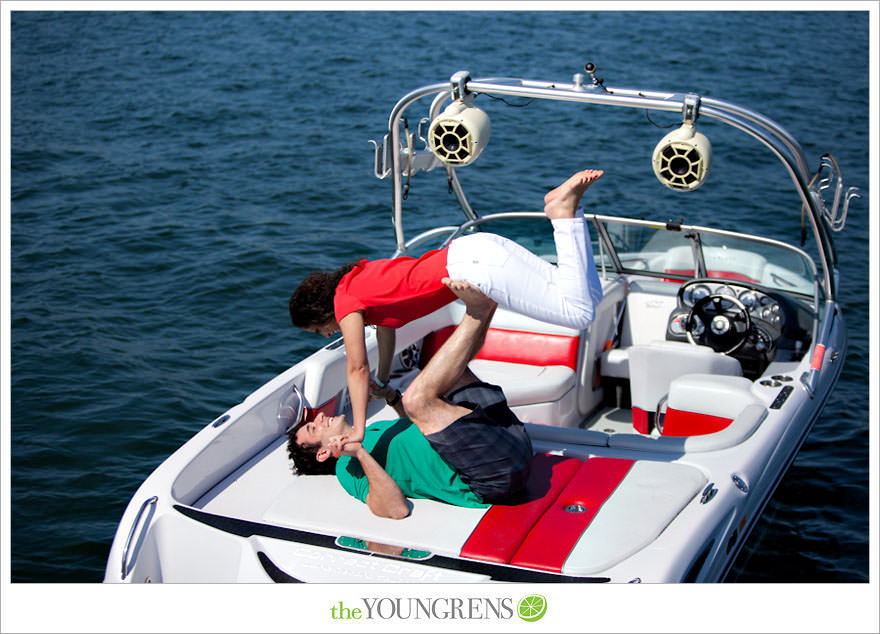 Aaaaaaand then he kisses her – are you kidding me?? These two have been doing P90X hard core for a while now and it definitely paid off!!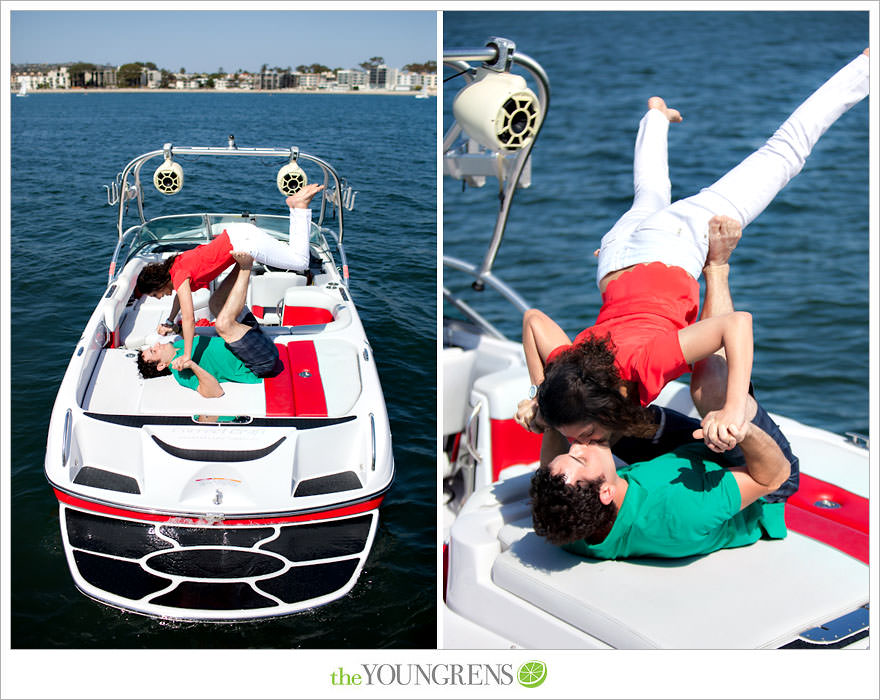 See what I mean about being up for anything? These guys know how to have fun together!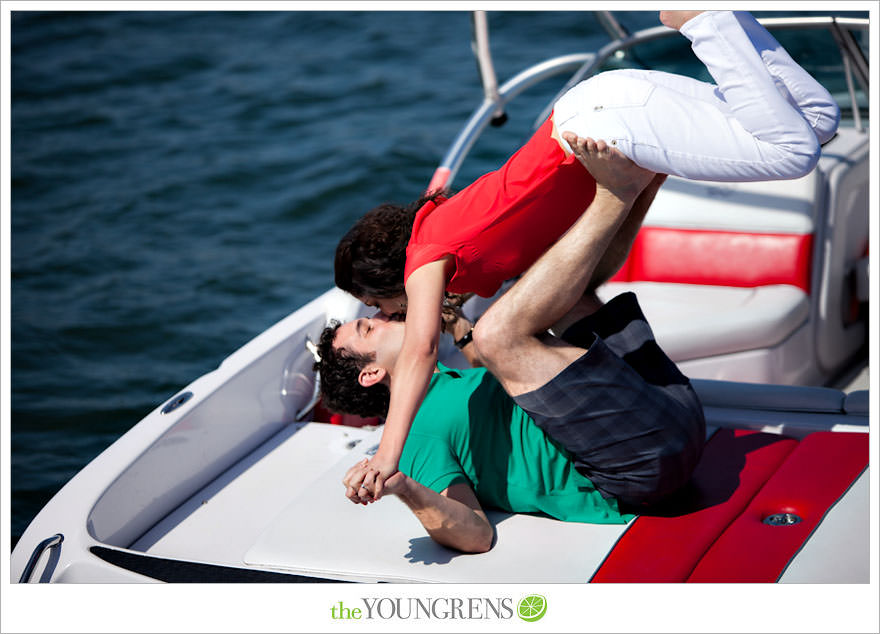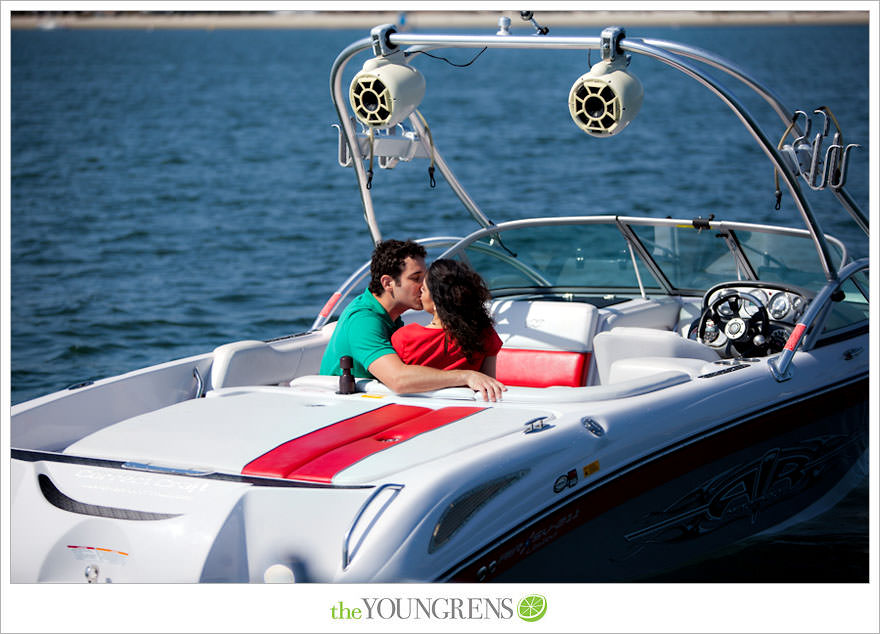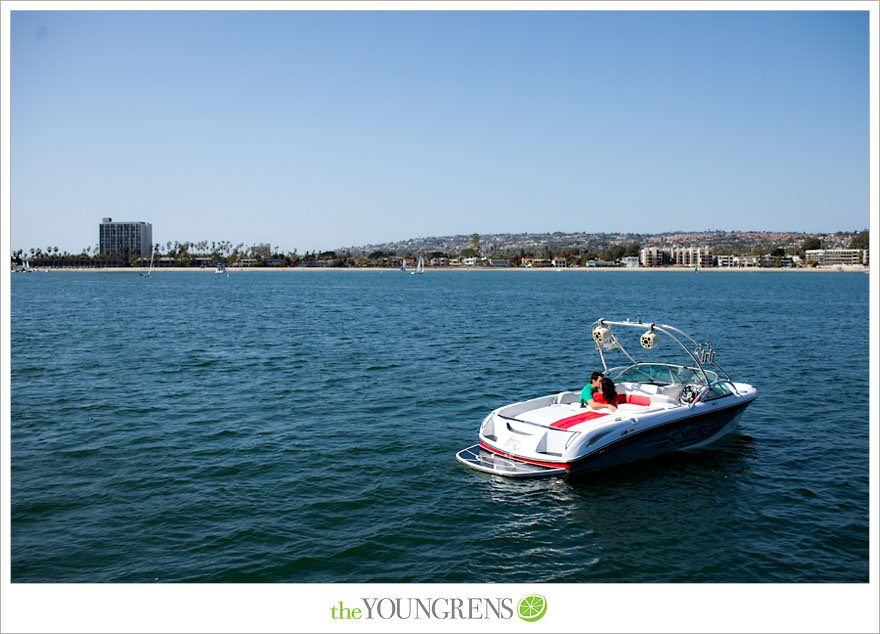 What a perfect day…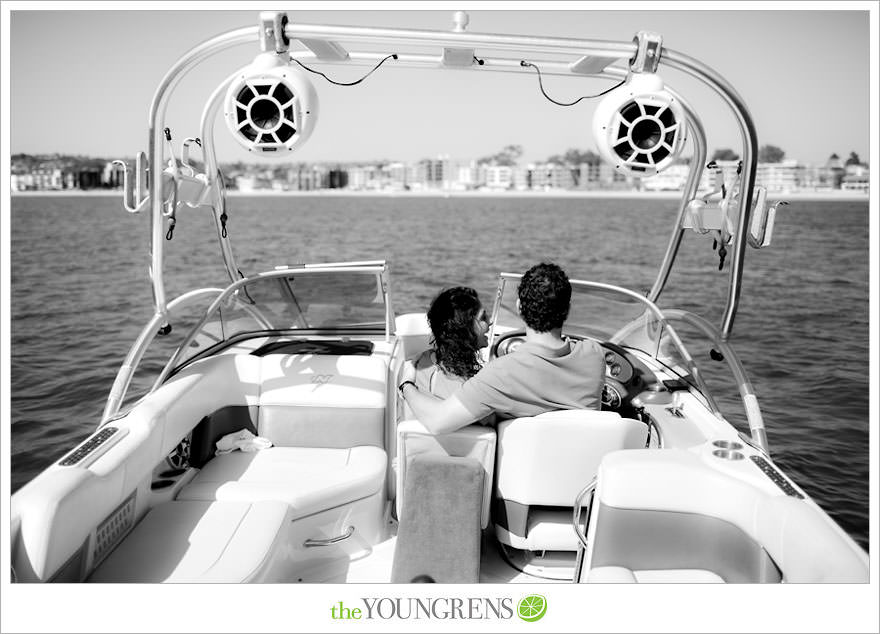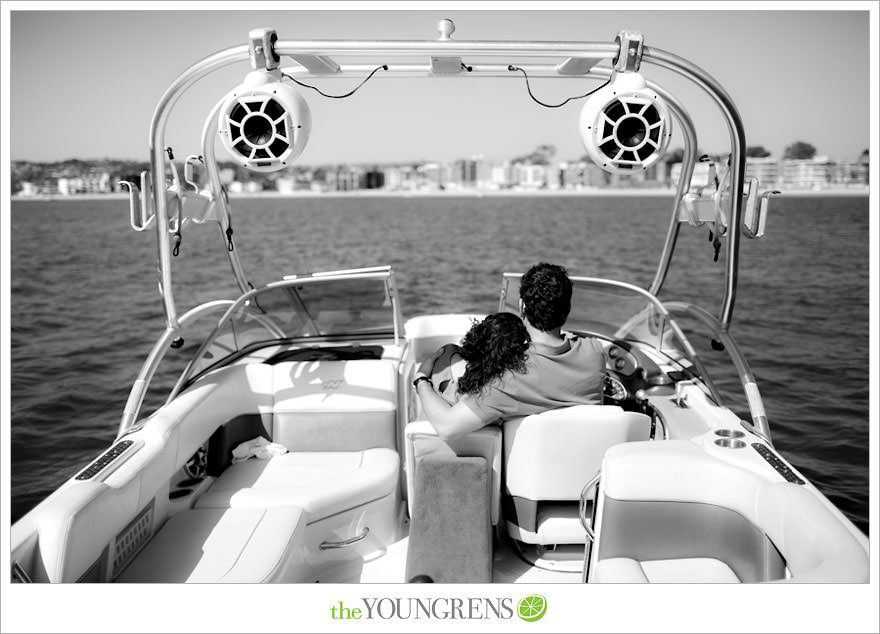 Alright folks, if you thought Mission Bay was cute and adorable, just wait until tomorrow. We'll be switching gears from the water to the city, and when these two get dressed up to go out, they DRESS UP. See you then!
Hugs,
Erin