Paul is a thinker. He tends to get wrapped up inside his head with his thoughts. When it comes to making an important decision, he takes a very long time. He's been known to wait years before making a choice. He's one of the smartest, most interesting people I've ever met, and this deep thinking quality is the best thing about him. The fact that when Paul makes a decision, he's sure. He's more sure than anybody I know because by the time he makes a decision, his mind has taken him through all of the dark corners, back alleys, and endless hallways of his soul until there's nothing left to explore.
So when it comes to matters of the heart, he wanted to be sure. He wanted to be certain that this sweet, funny girl he had fallen for really was the love of his life. They went on eight dates in the first two weeks of knowing each other. They connected in a way he had never known before and they fell deeply in love. But was it really enough? Then one morning, Paul woke up and knew. There was no more thinking. There was no more mulling around in his head. His heart had spoken, and that day – without any plans or thinking or notice – he took his beautiful girl to end of a jetty at their favorite beach and asked if she would be the most important decision he has ever made – if she would spend the rest of her life with him.
Paul and Siri are two introverted people like myself that are HYSTERICAL and perfect for each other. Paul is a lawyer/philosopher/thinker/world traveler, and Siri is an intelligent/sweet/funny/candid girl that wants nothing more than to spend her life with this kind, quiet man. They're proposal story is so romantic because it was one of those moments when Paul acted completely from his heart, and they were an absolute joy to hang out with during their engagement session at Mission Beach, the place that Paul proposed on the fly one gorgeous early morning.
I want to start with this series of black and whites, because these guys connect with each other so deeply, which makes the photos so beautiful and meaningful.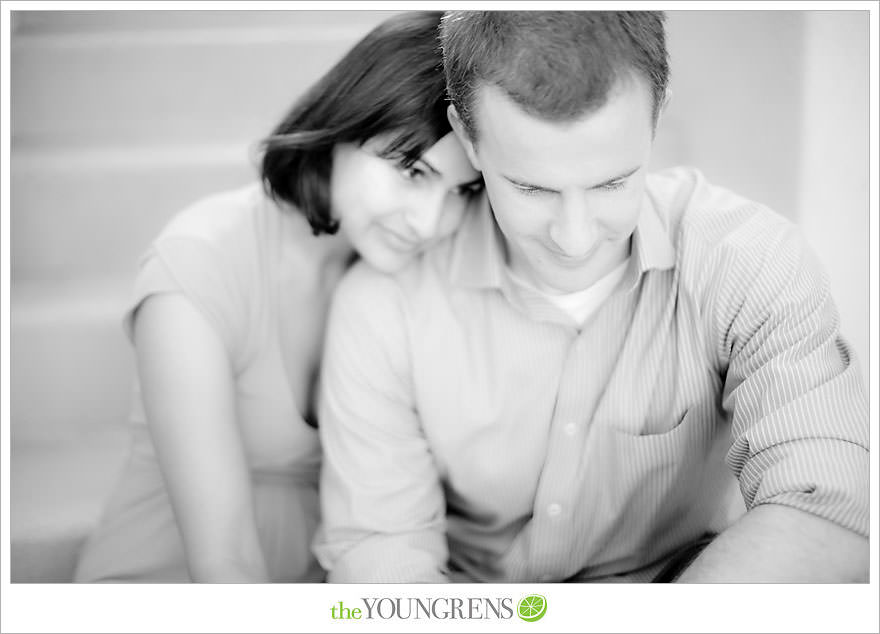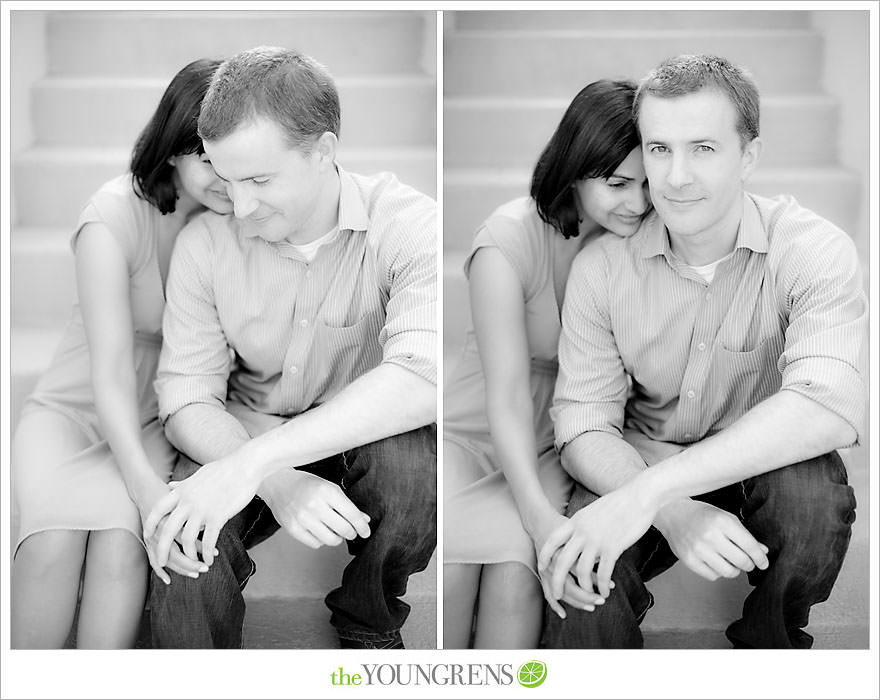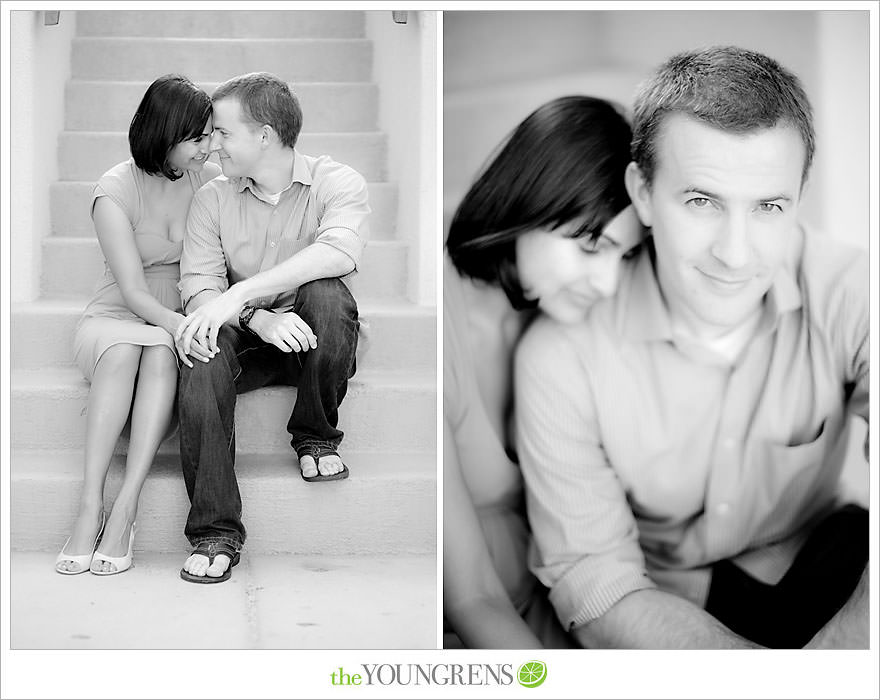 So stinkin' cute!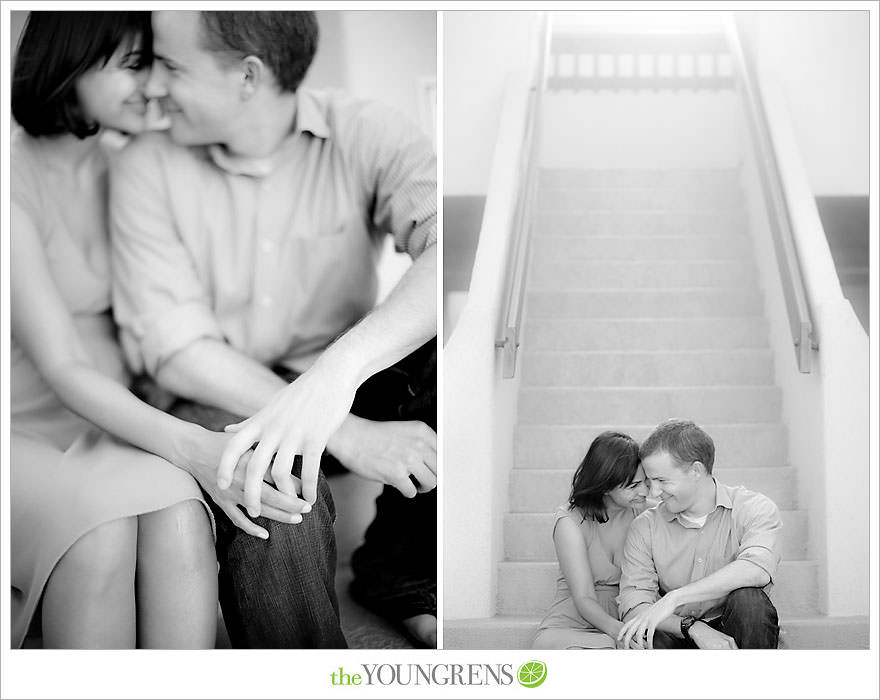 I love when our couples think we're funny. It makes me feel good.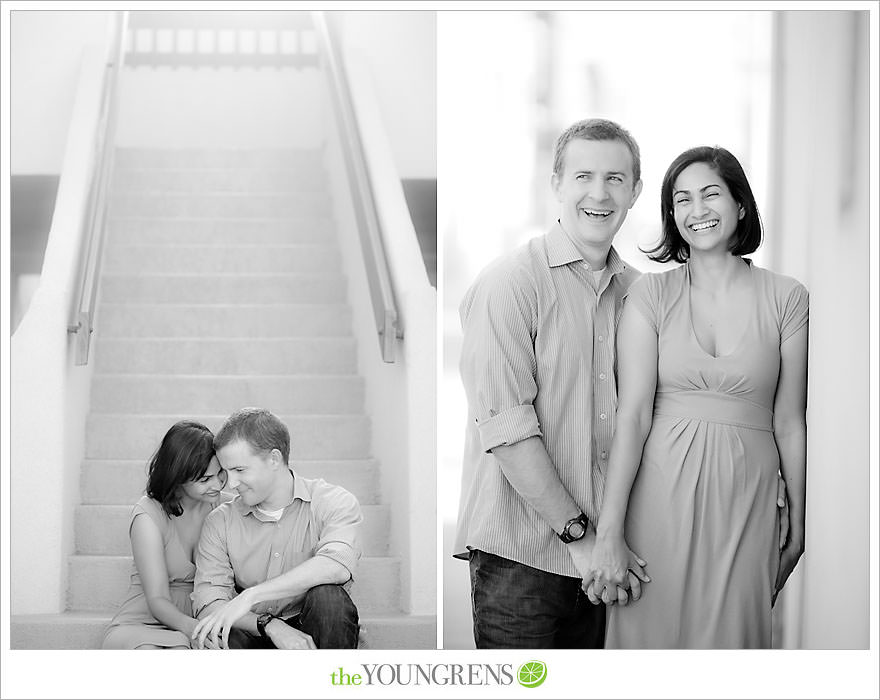 Siri, you are so stinkin' gorgeous, it's really kind of ridiculous.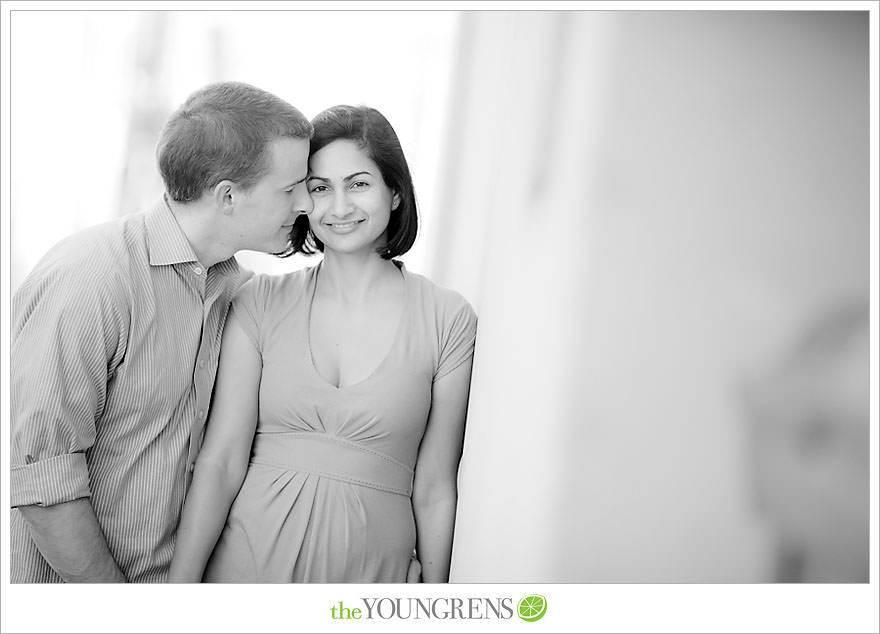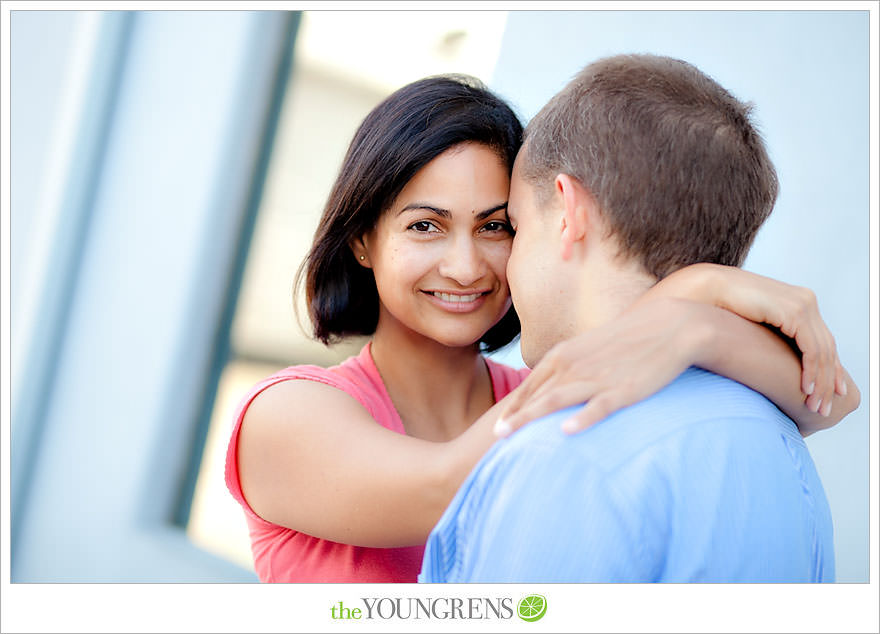 Love this smile!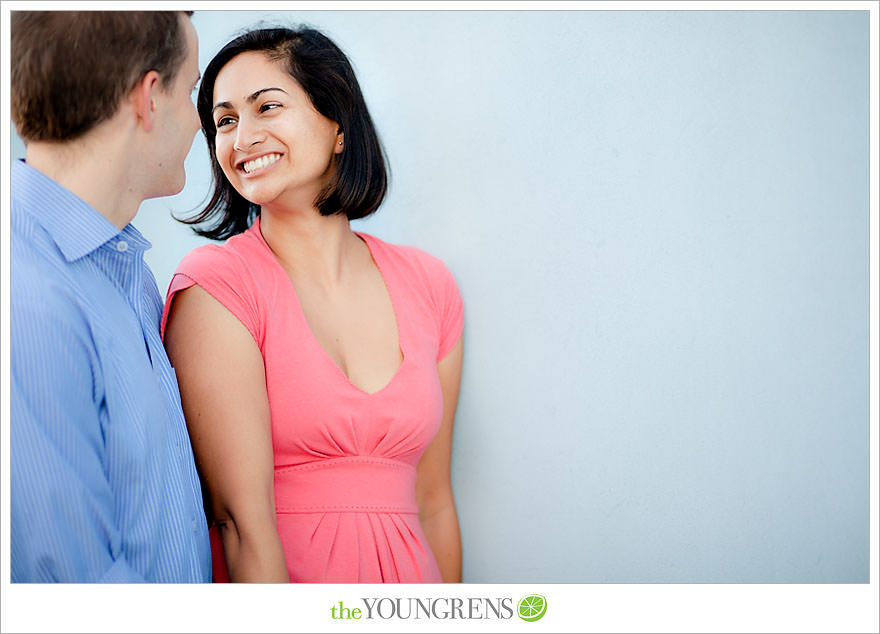 I think Paul is whispering sweet nothings into her ear. Or maybe just making her laugh. Both are totally fine with me.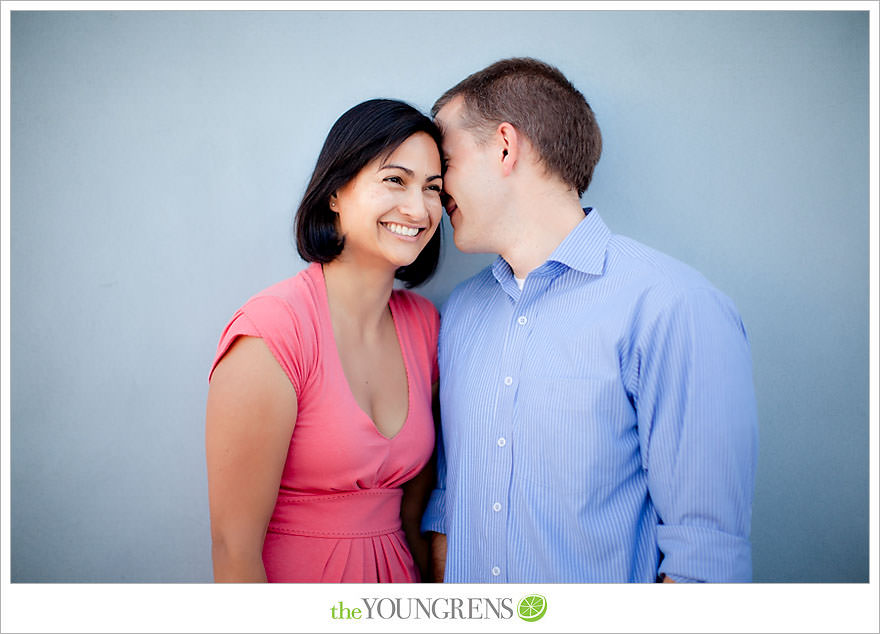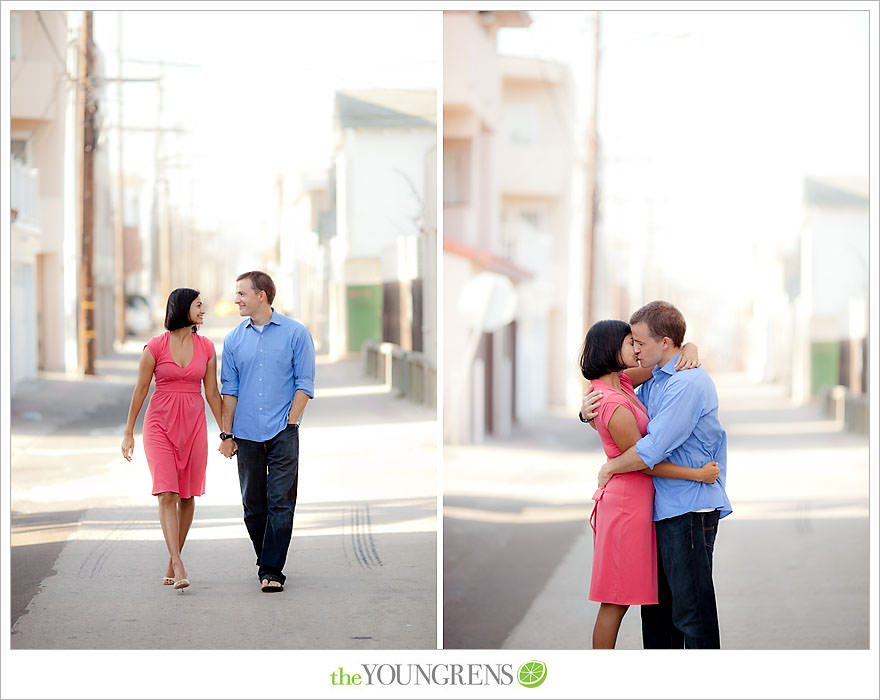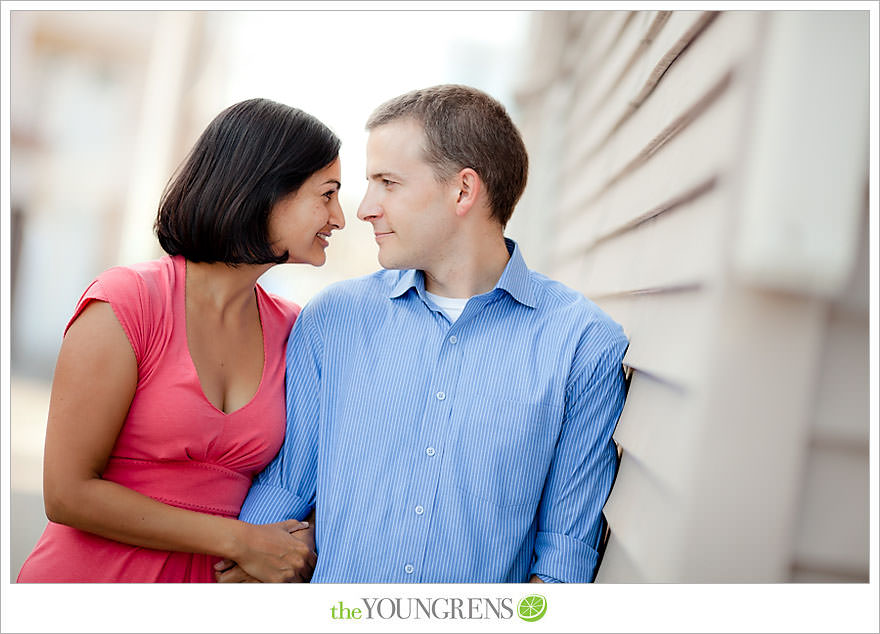 One of my favorites.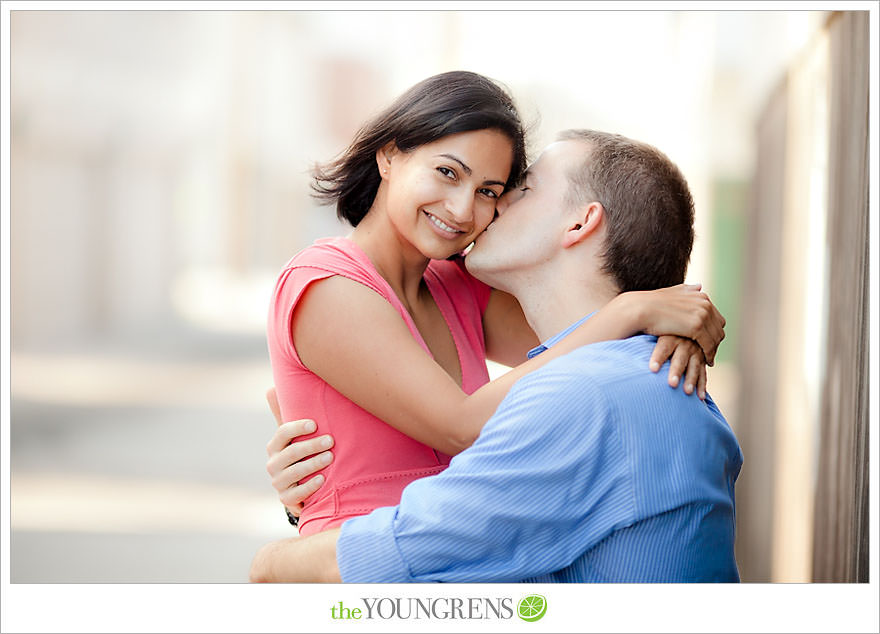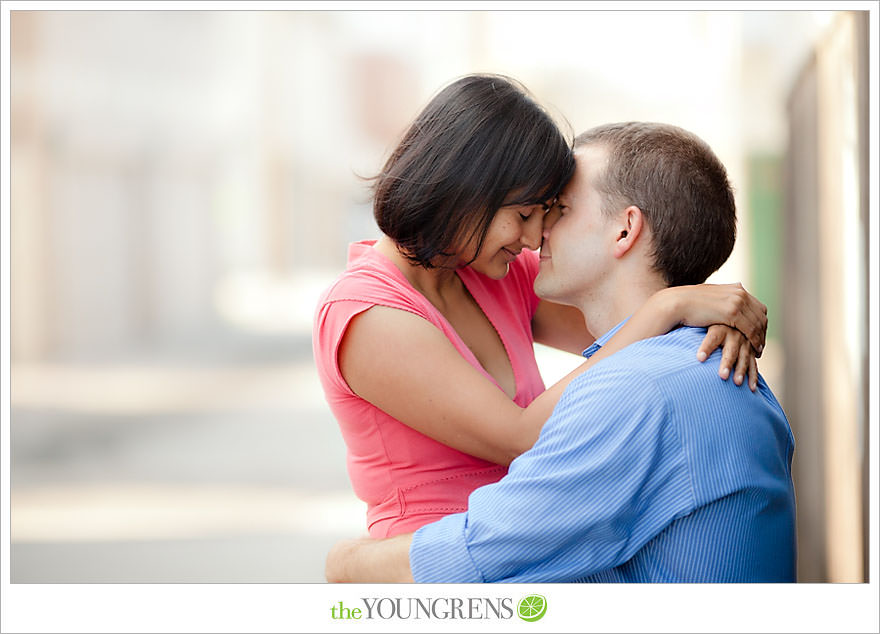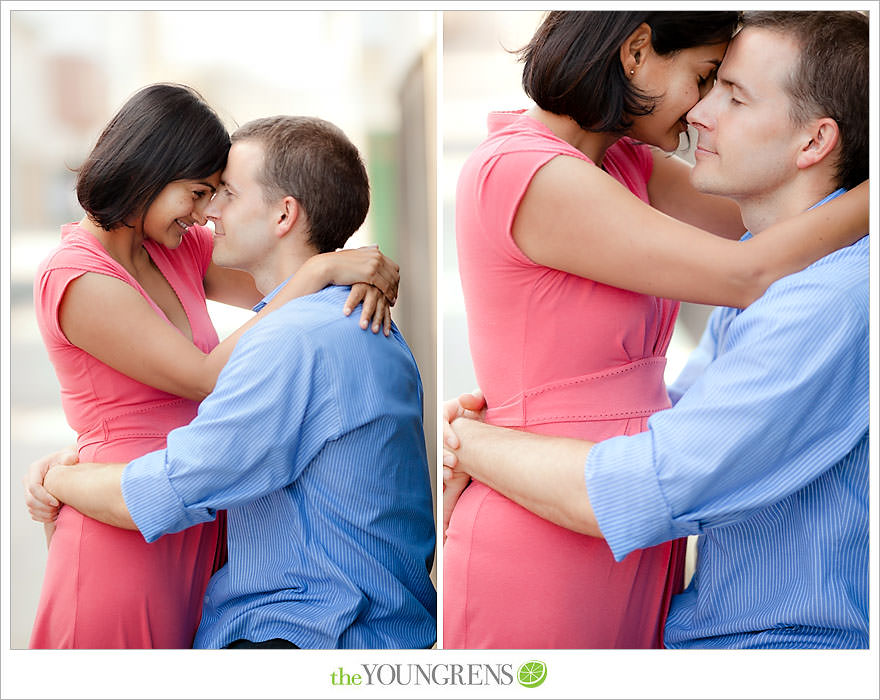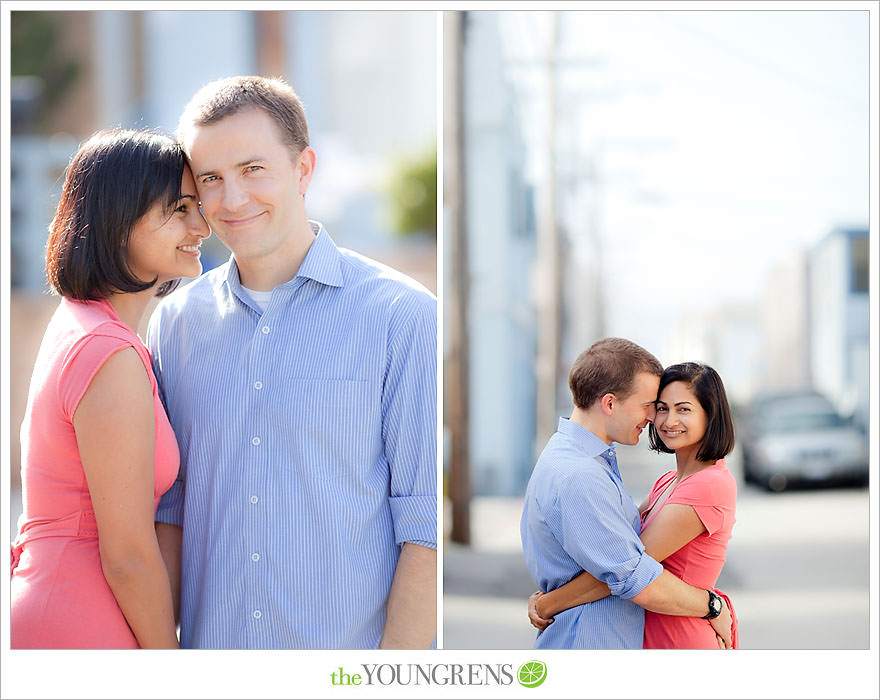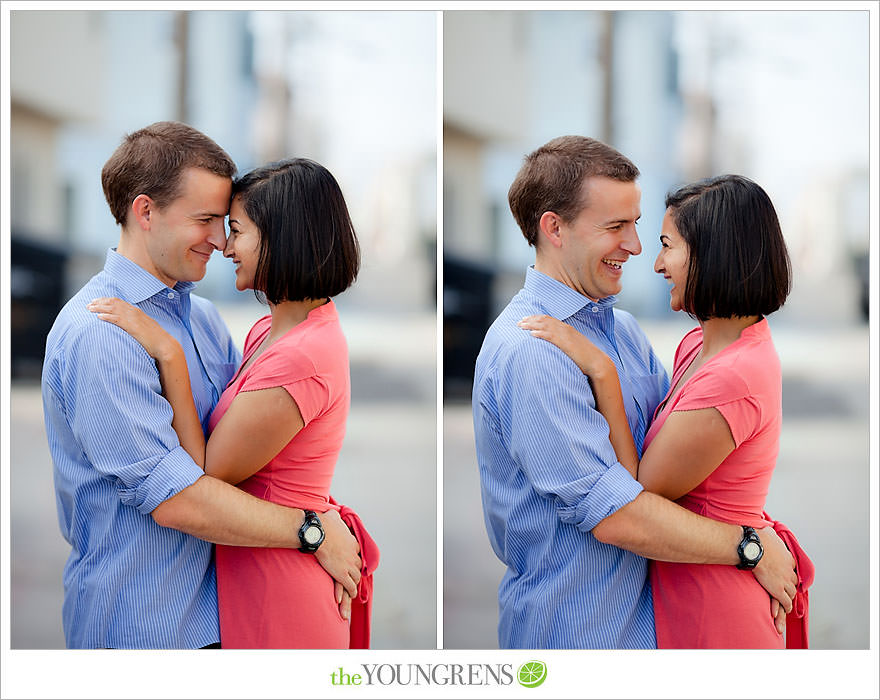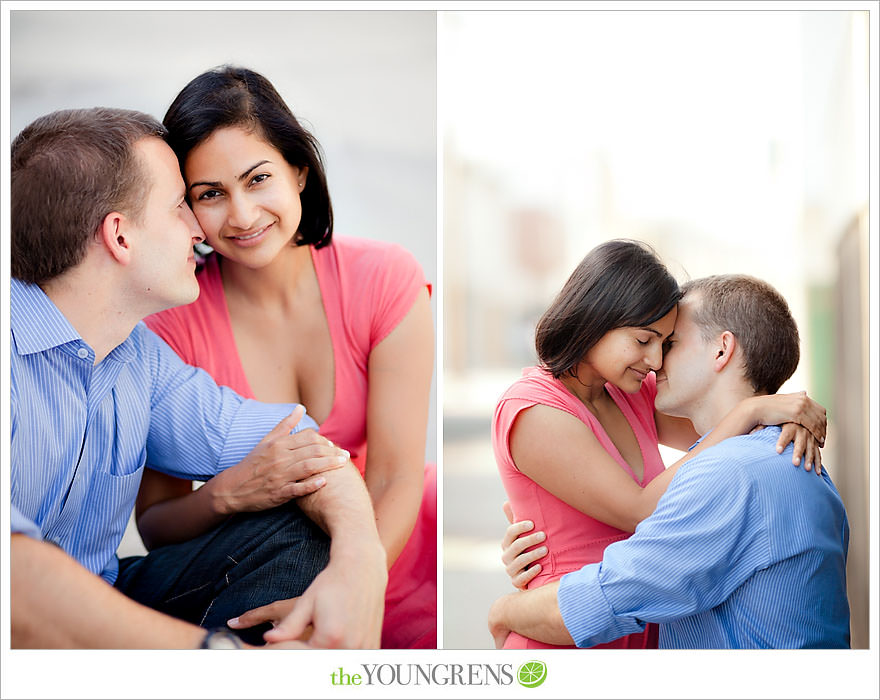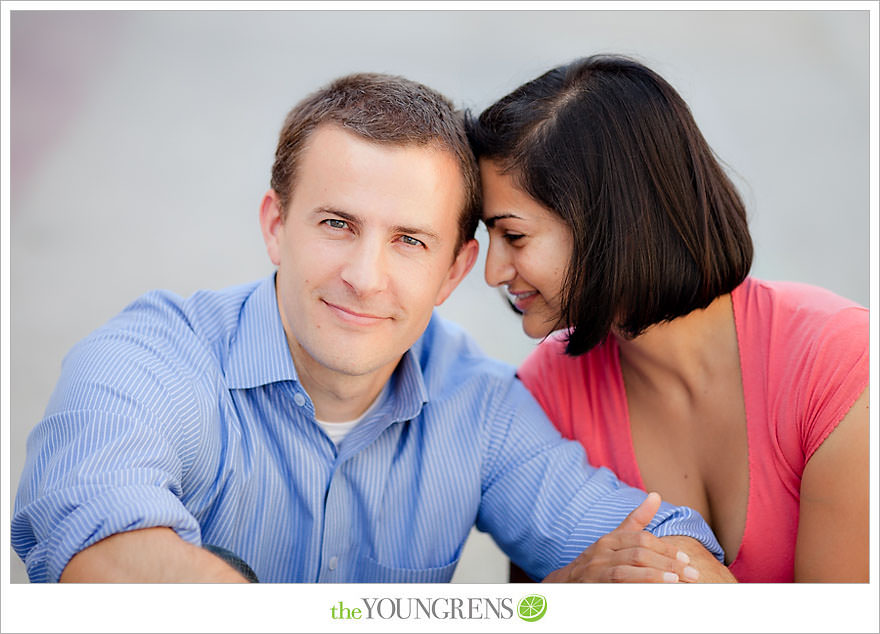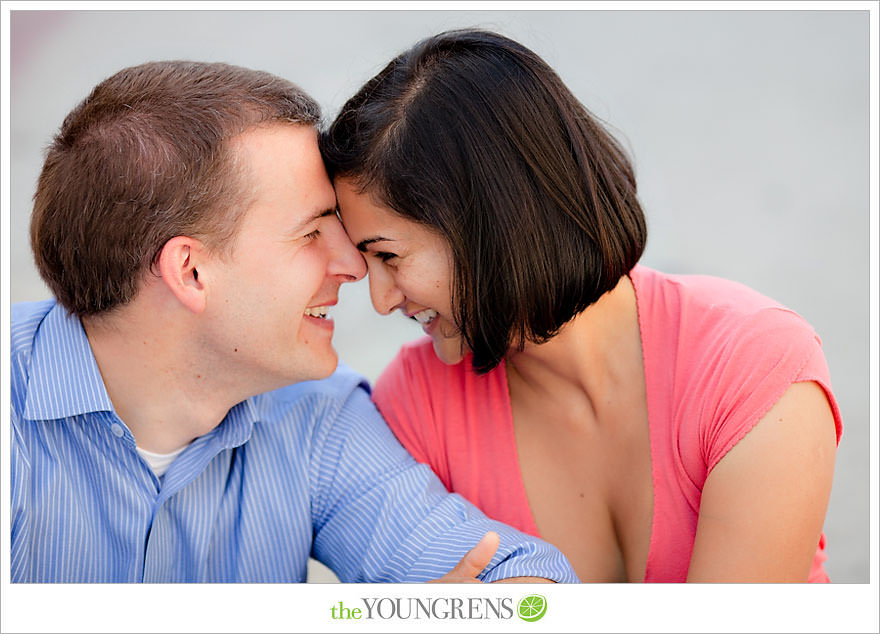 We have so many more favorites to share from Paul and Siri's engagement session at Mission Beach, including some beautiful photos at the jetty where they got engaged. See everyone right back here tomorrow!
Hugs,
Erin