Welcome to Part Two of Paul and Siri's engagement session at Mission Beach in San Diego. After spending some time wandering the alleyways of this little beach community, we took a stroll down to South Mission where the sun was setting and the day was winding down. I love the colorful dress that Siri picked out – so fun and fabulous for such a cute shoot!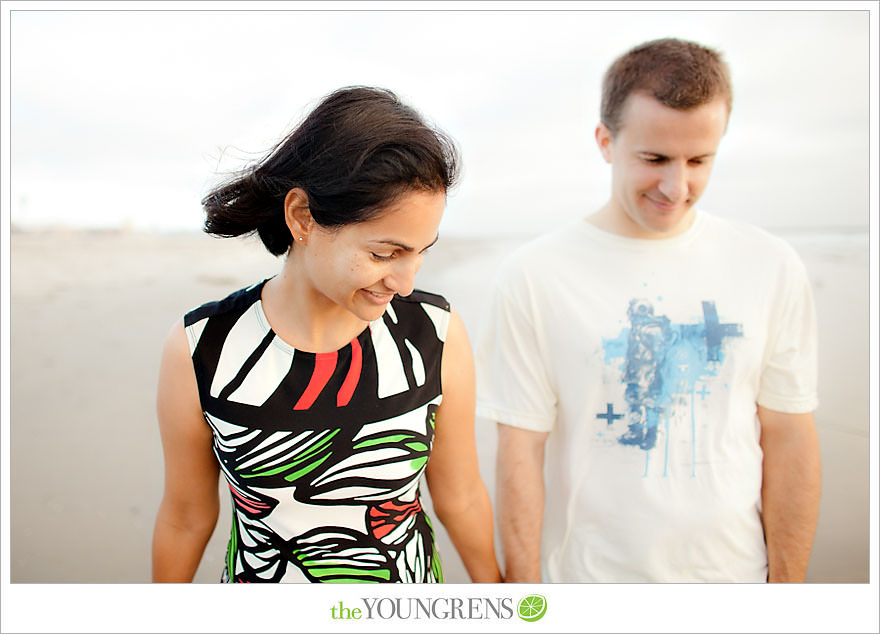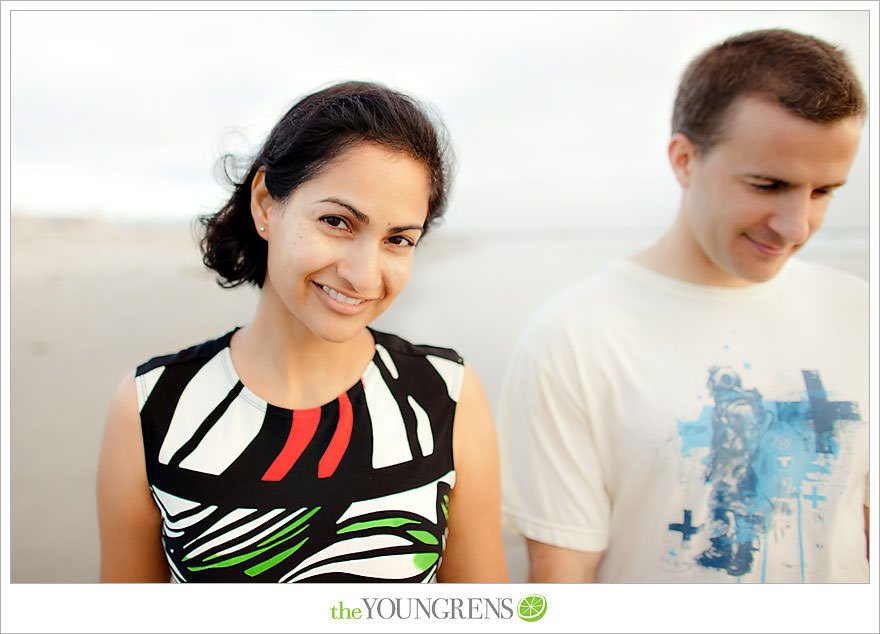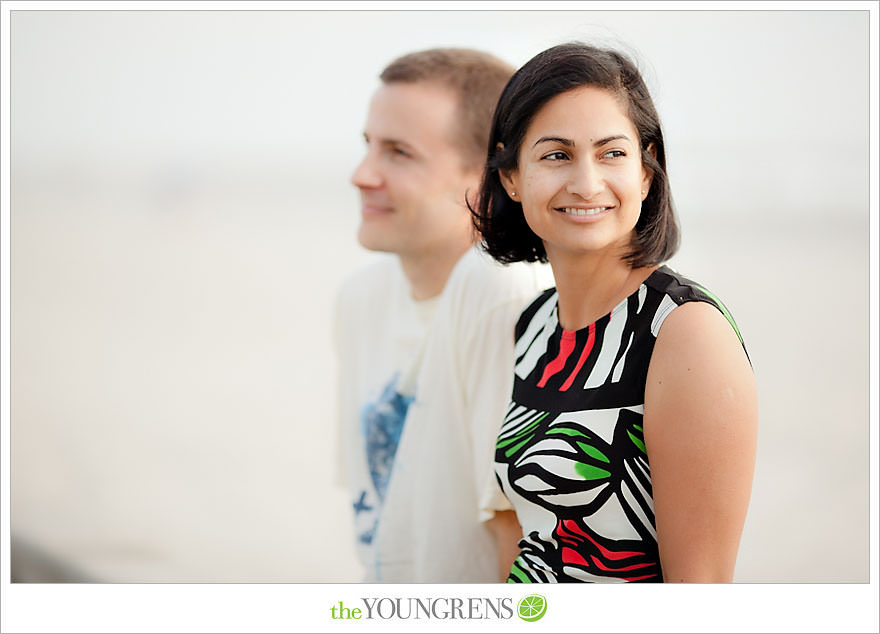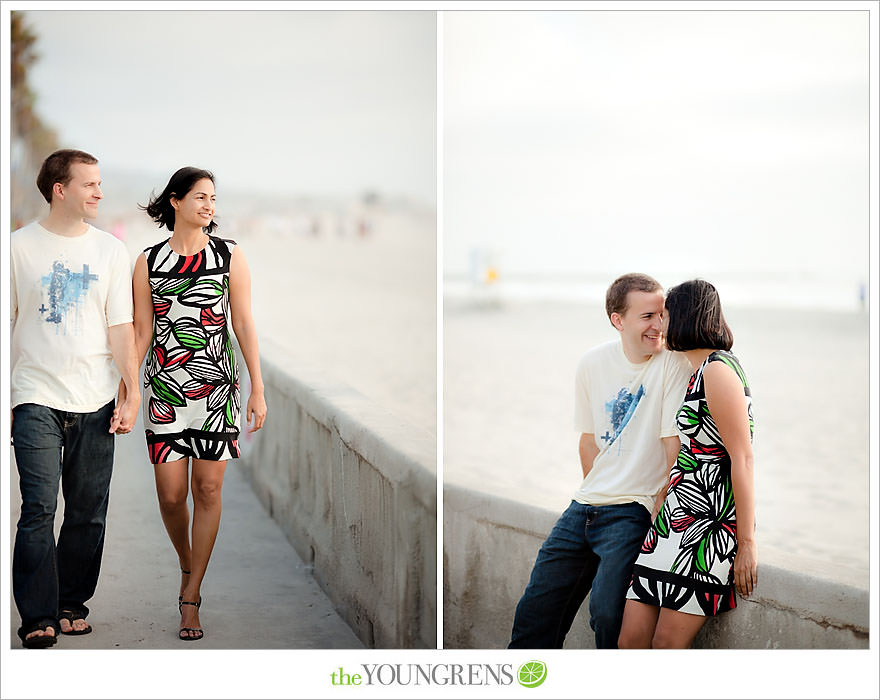 Beautiful blue San Diego skies. Perfect.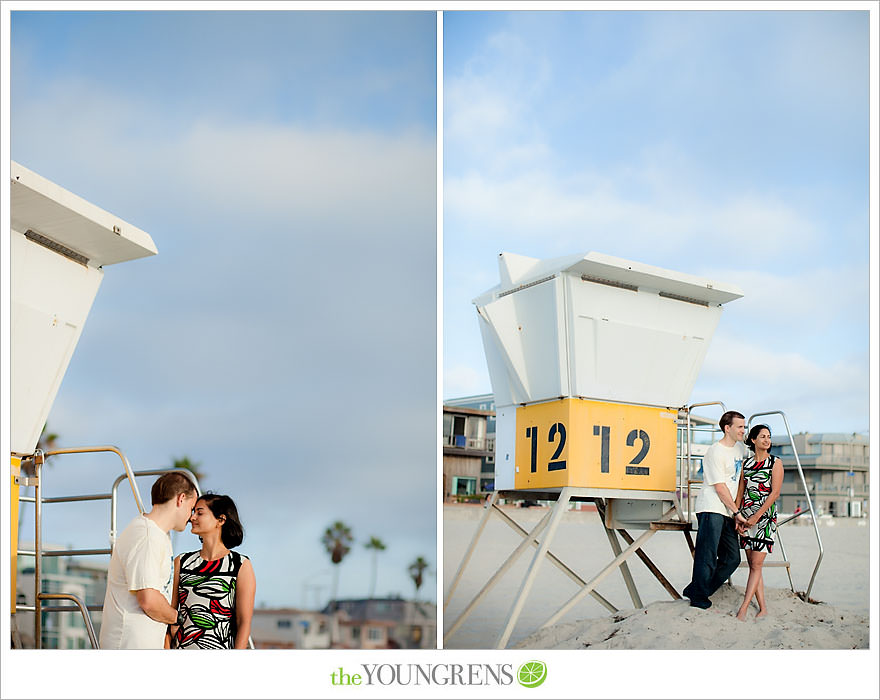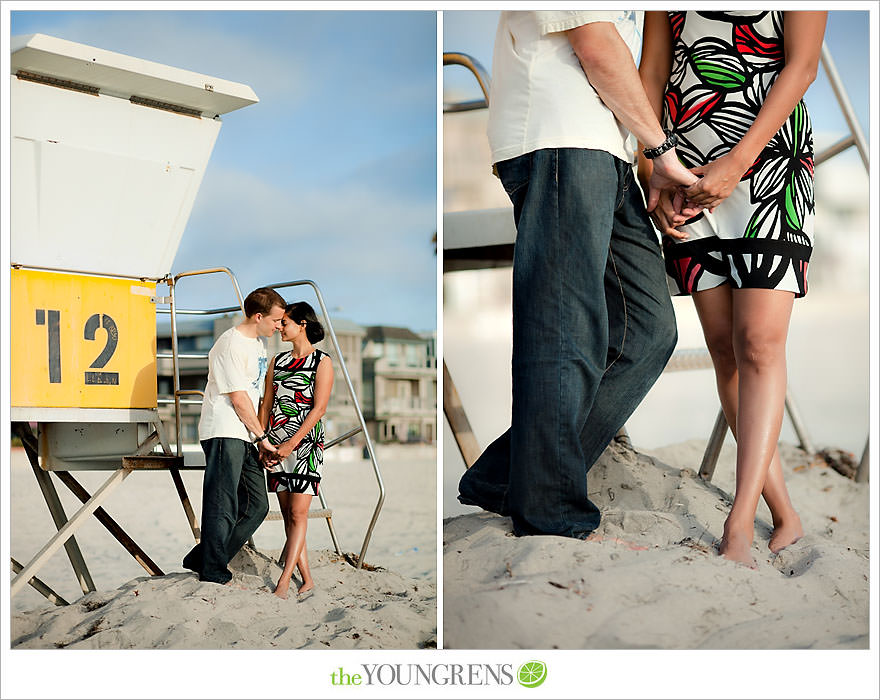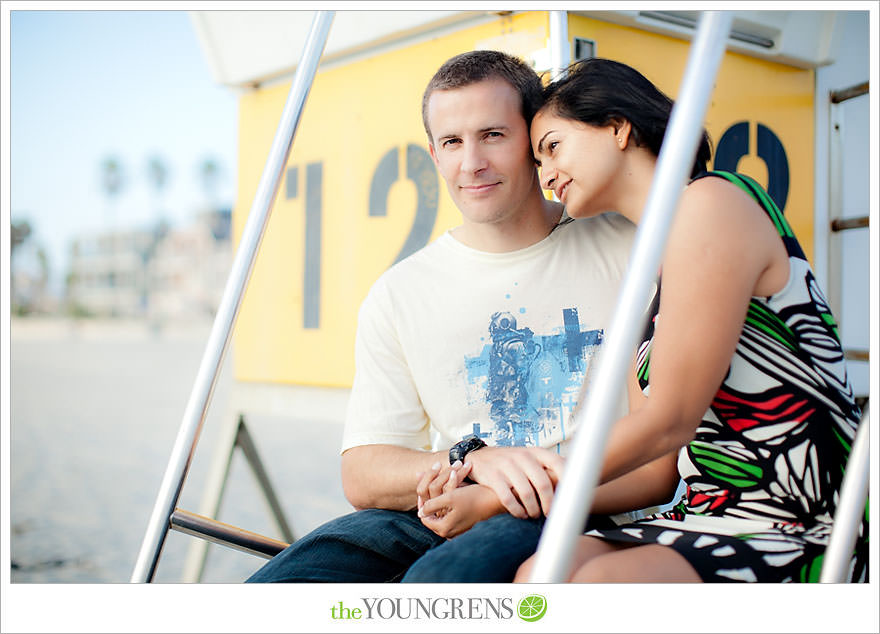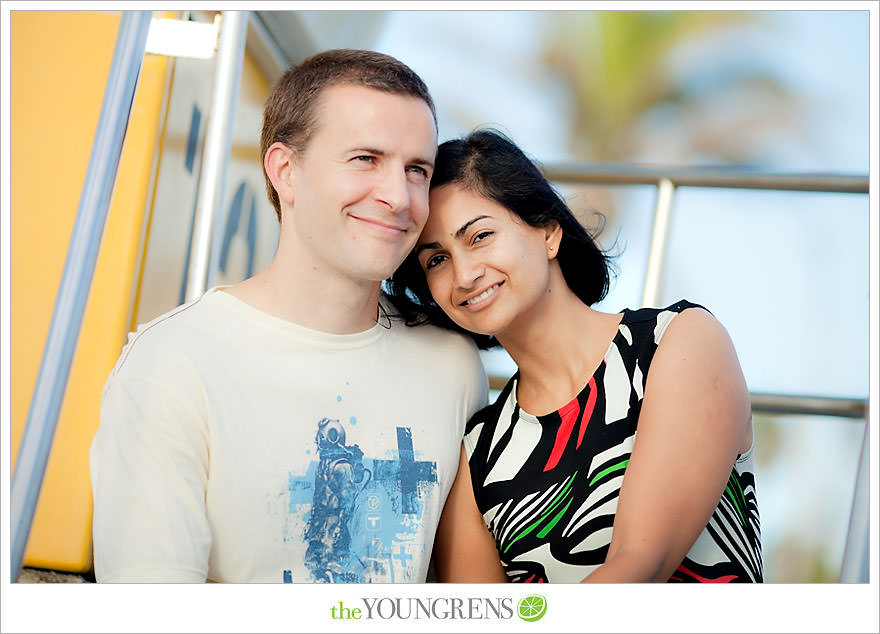 I adore this series, mostly shot at f/1.2.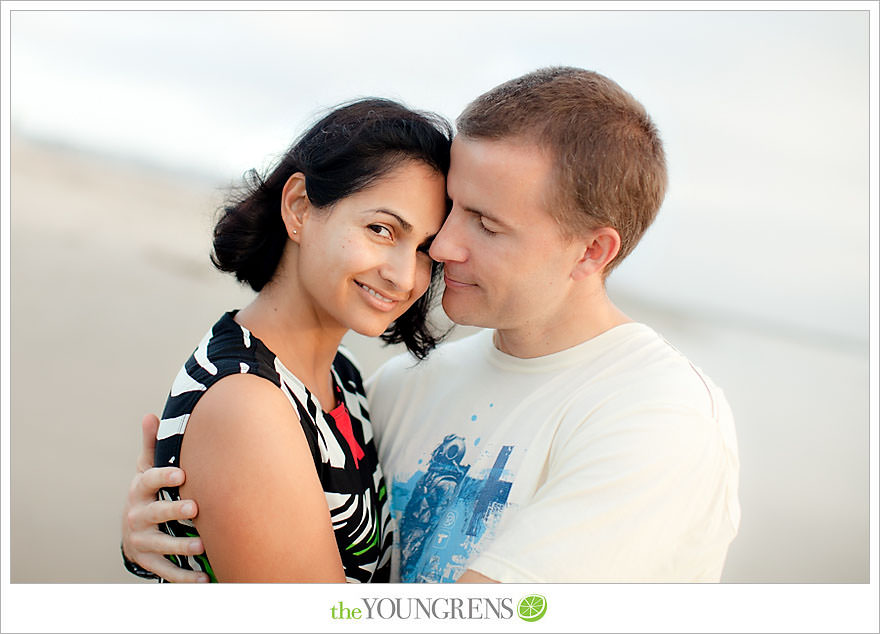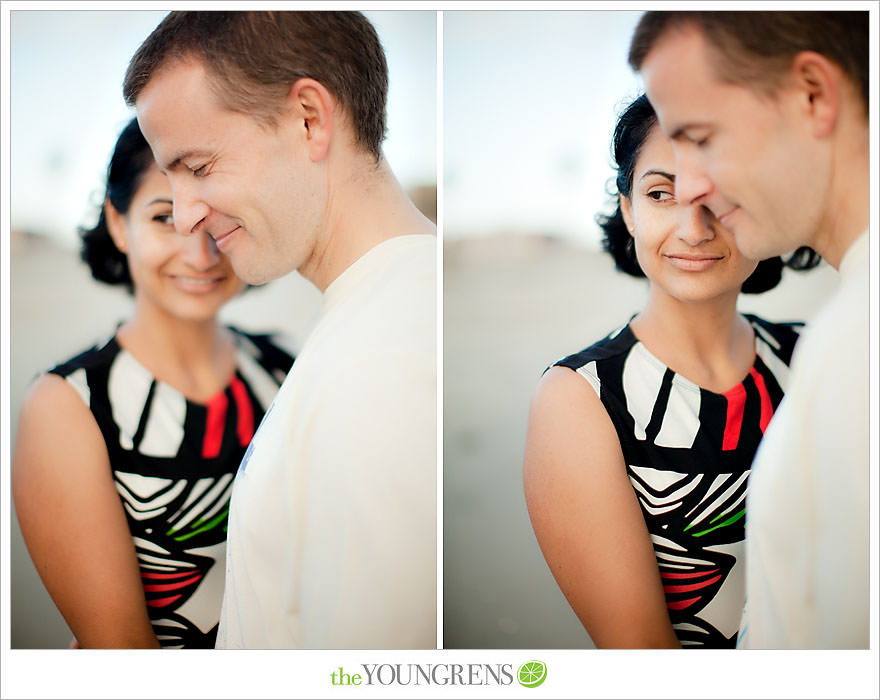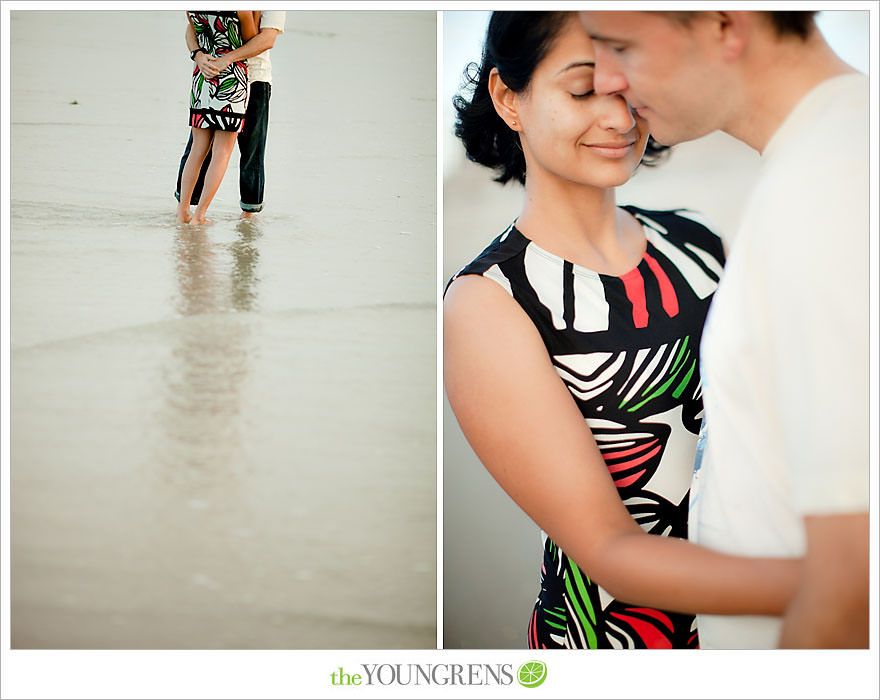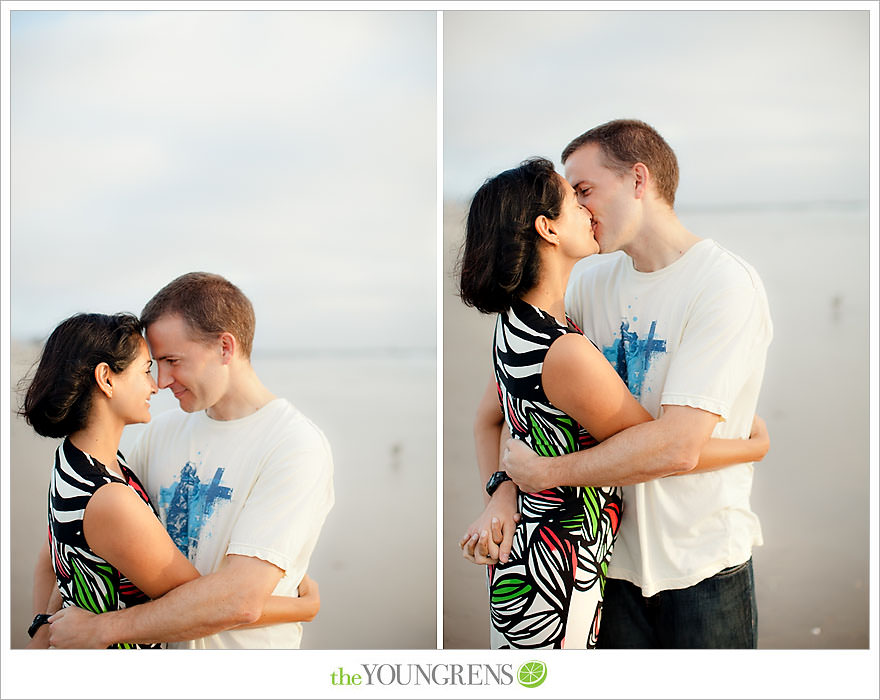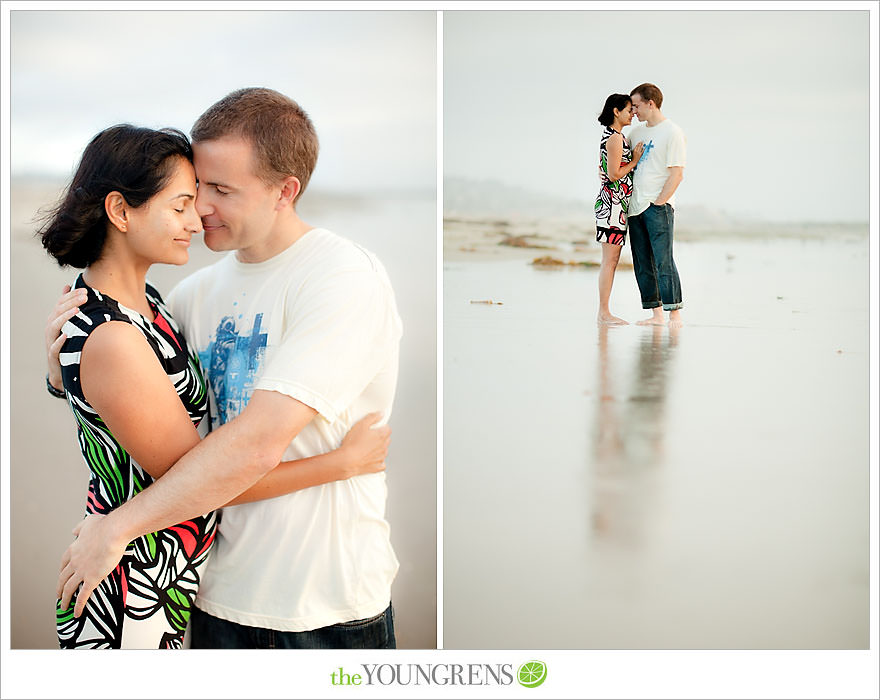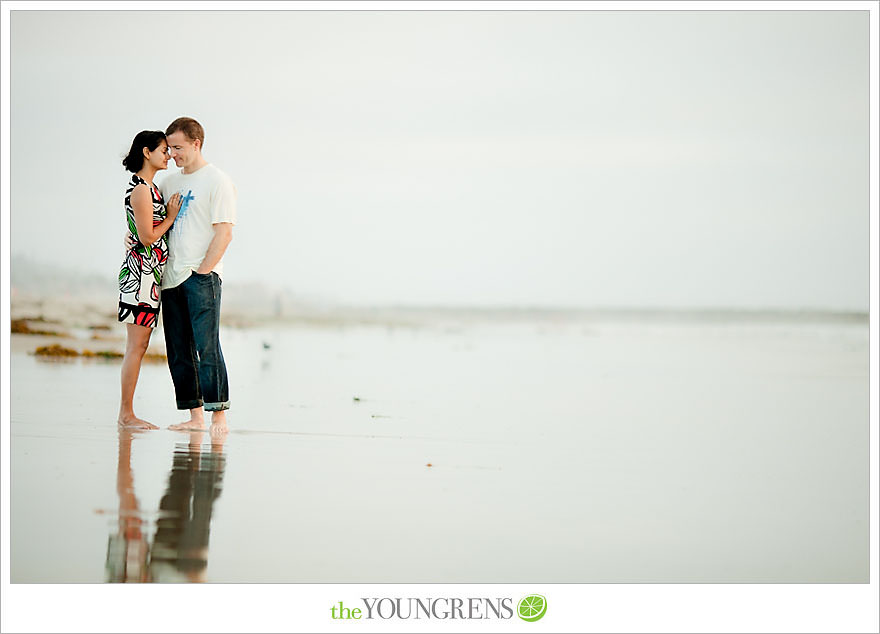 After shooting along the beach, we walked down to the jetty at South Mission, where Paul lead Siri all the way down to the end of the jetty to propose. I love, love, love how these turned out!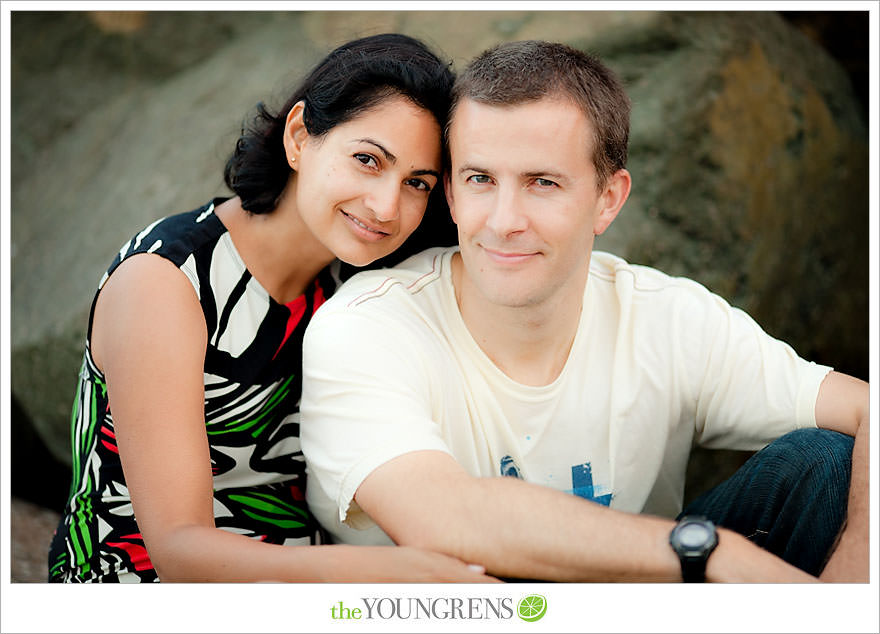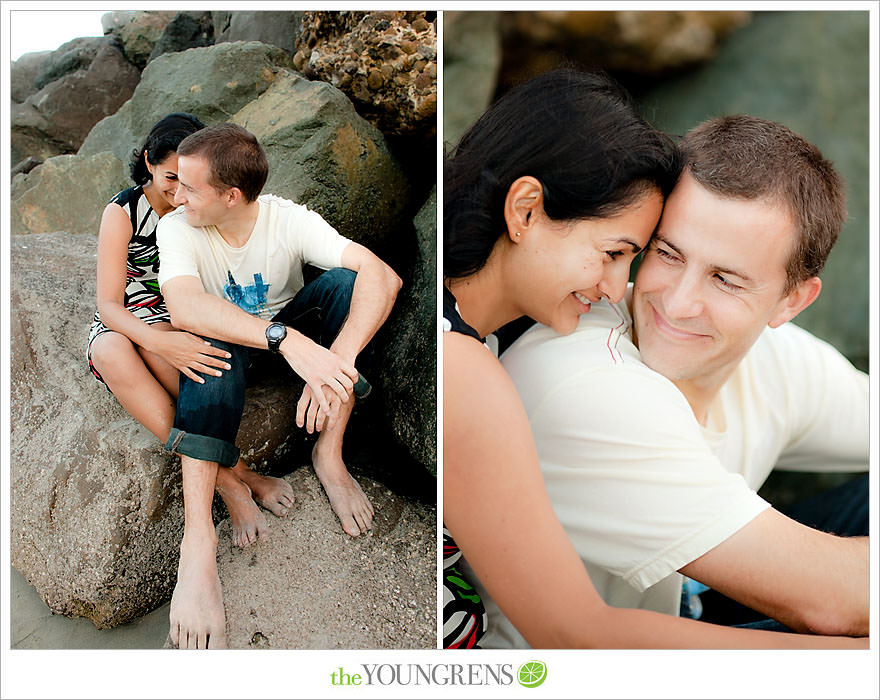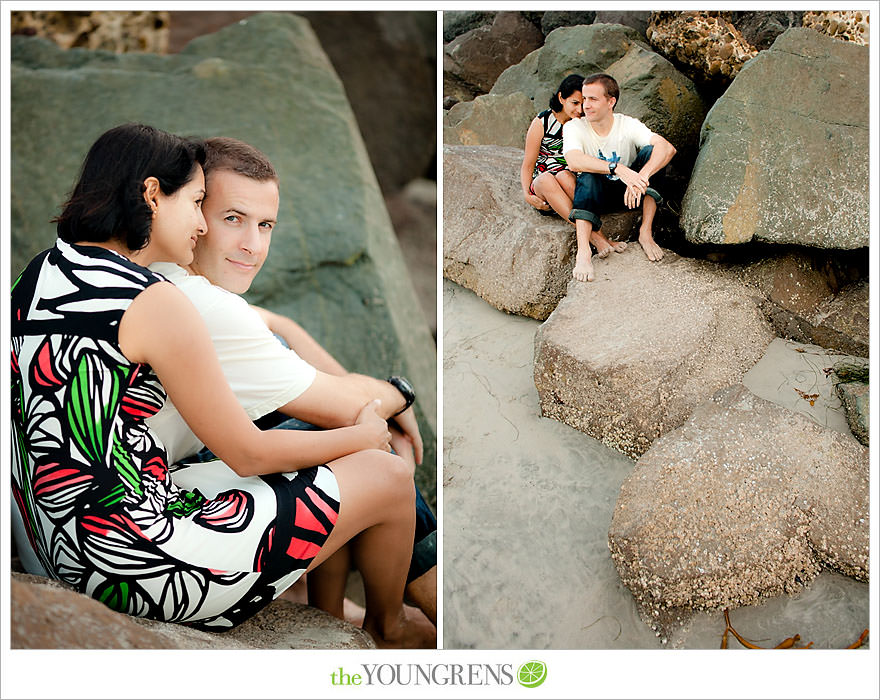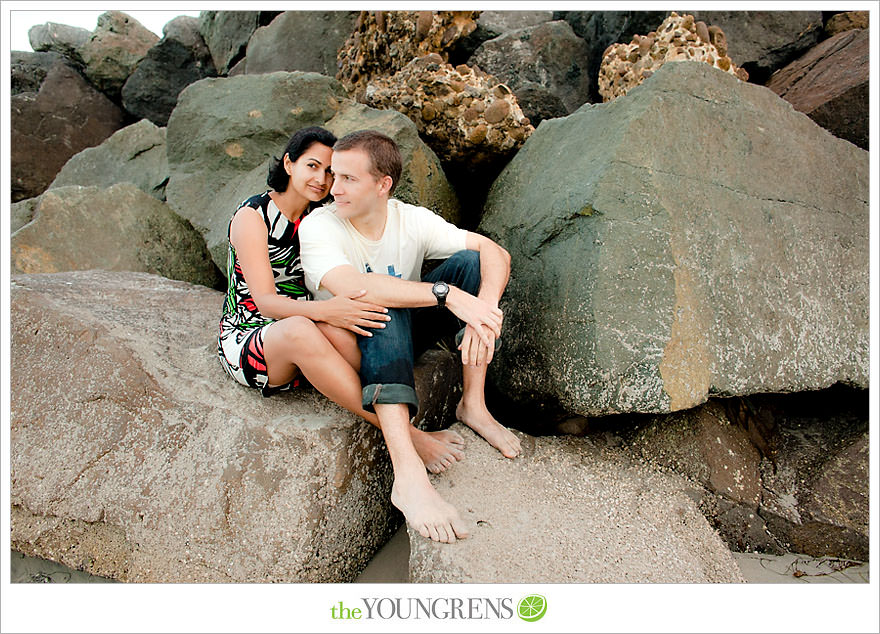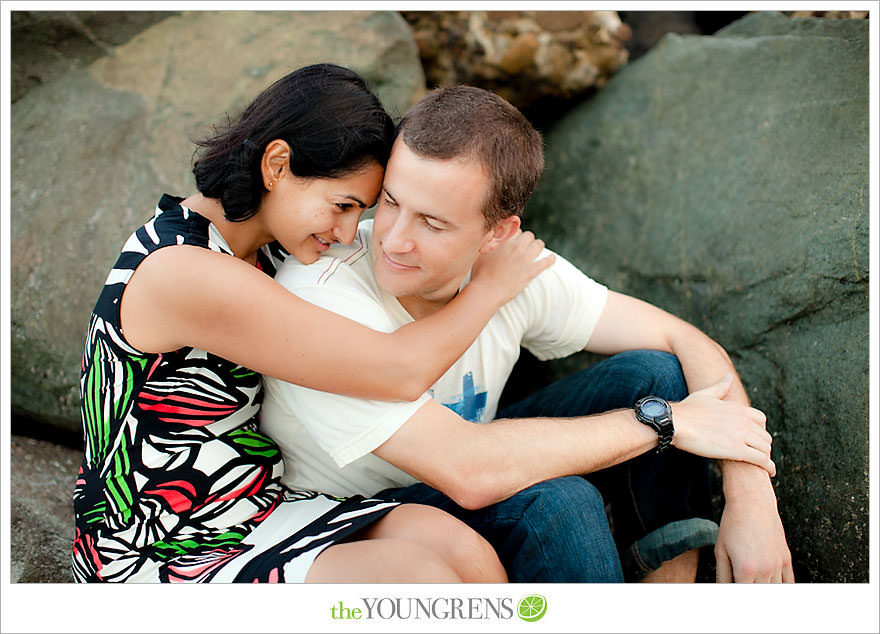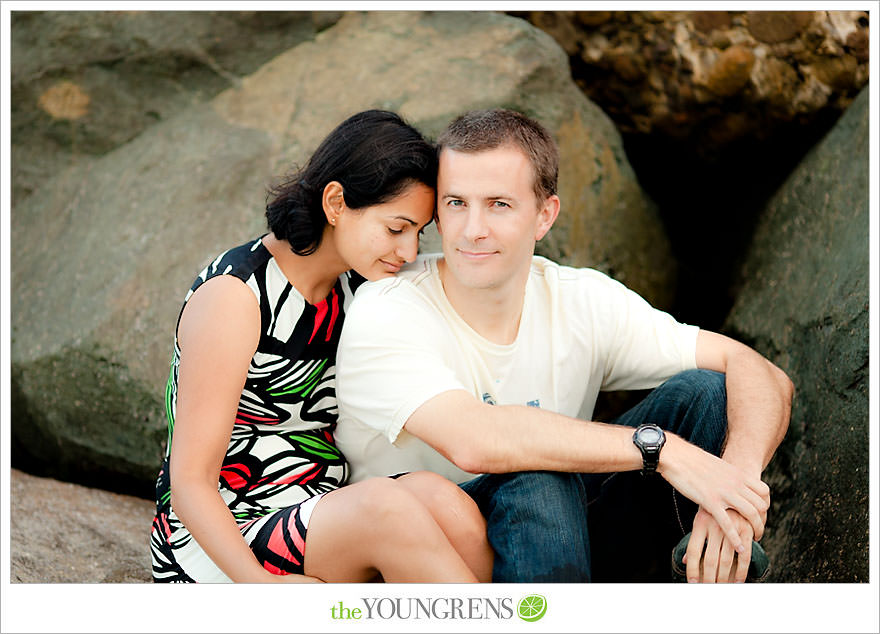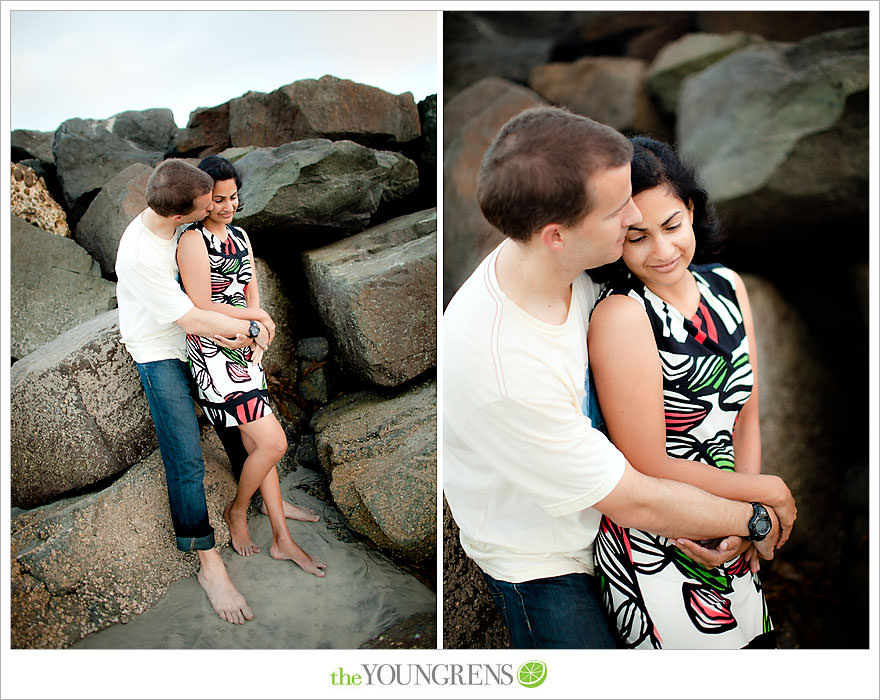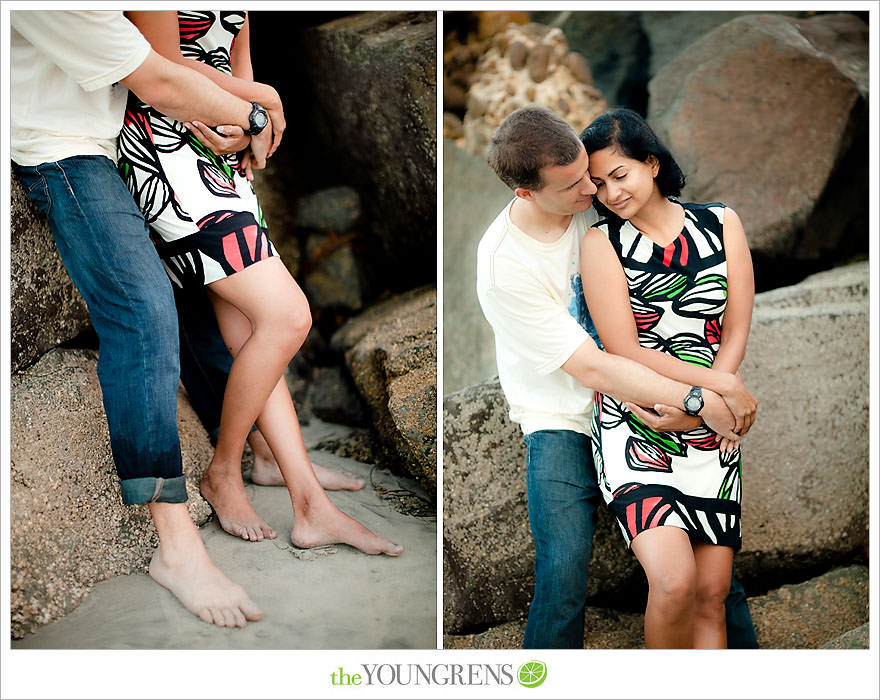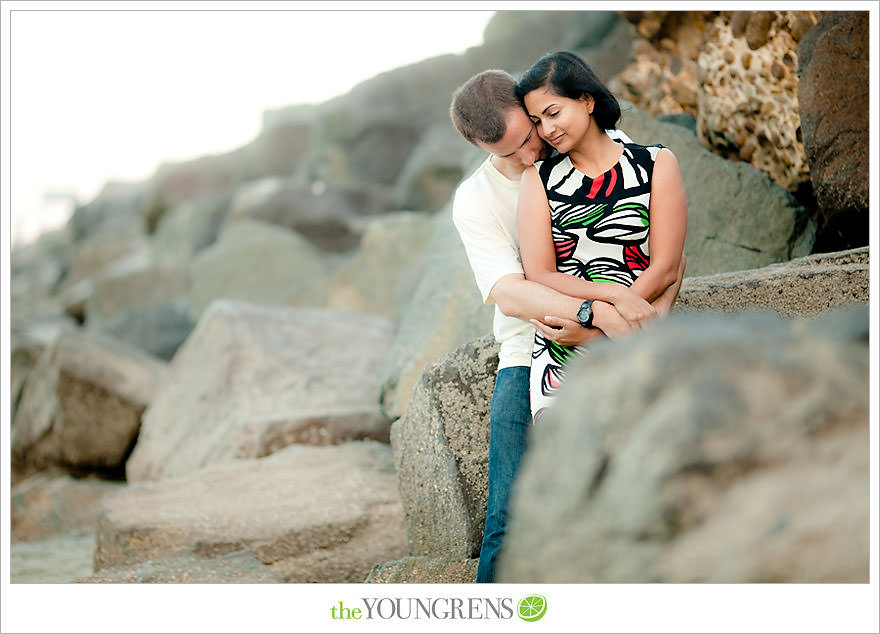 Paul & Siri: You guys are sweeter than syrup, and hanging out with you two made our week. You guys have an insane connection with each other that totally makes my heart melt. We can't wait until November! Love you guys!
Hugs,
Erin