It was one of those first dates that a girl dreams about. Brian had made Shanna a beautiful gourmet dinner, the conversation had flowed effortlessly, and her stomach muscles hurt from laughing. The night wasn't just a date, it was like a movie montage when the two main characters fall in love over a candlelit dinner. As she ate dessert and sipped on her wine, Brian started playing the piano. As in, this-guy-not-only-cooks-but-totally-plays-classical-music-in-his-free-time kind of thing. It was almost too romantic to be true. But it was real. And Shanna found herself quickly falling for this handsome, Italian piano-playing man that she had met at a meatball cookoff.
Brian and Shanna fit together like those toy shapes into those plastic holes. Everything about their kind, warm personalities seems to fall into place with each other – effortlessly. And that effortless connection is what made this session so stinkin' rad. Brian and Shanna are getting married at the luxurious Langham Huntington Hotel next spring, so we met up at the Pasadena City Hall in downtown Pasadena for their engagement photos.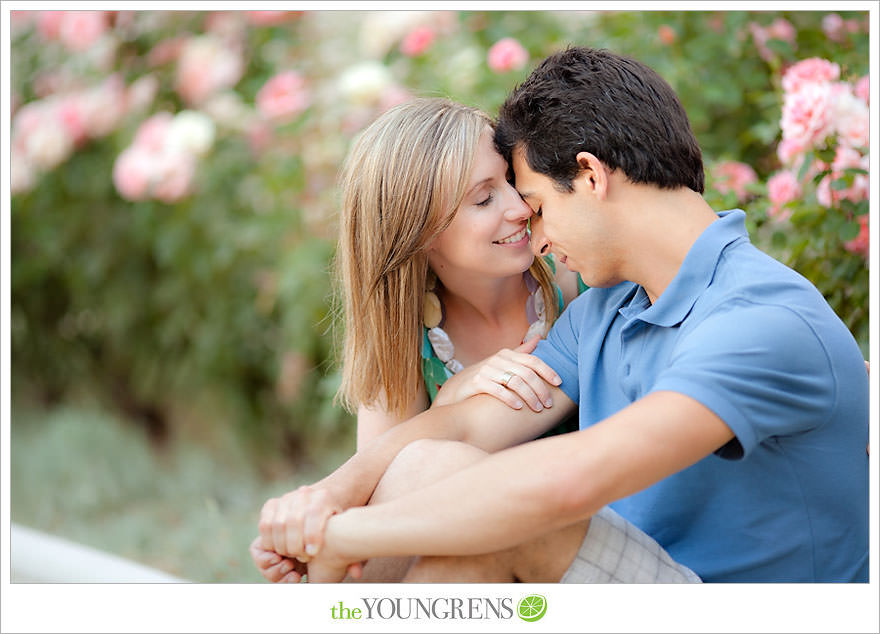 I absolutely fell in love with the Pasadena City Hall. The clean, adobe architecture mixed with the lovely French garden vibe in the center courtyard made a great dynamic for some dreamy photos.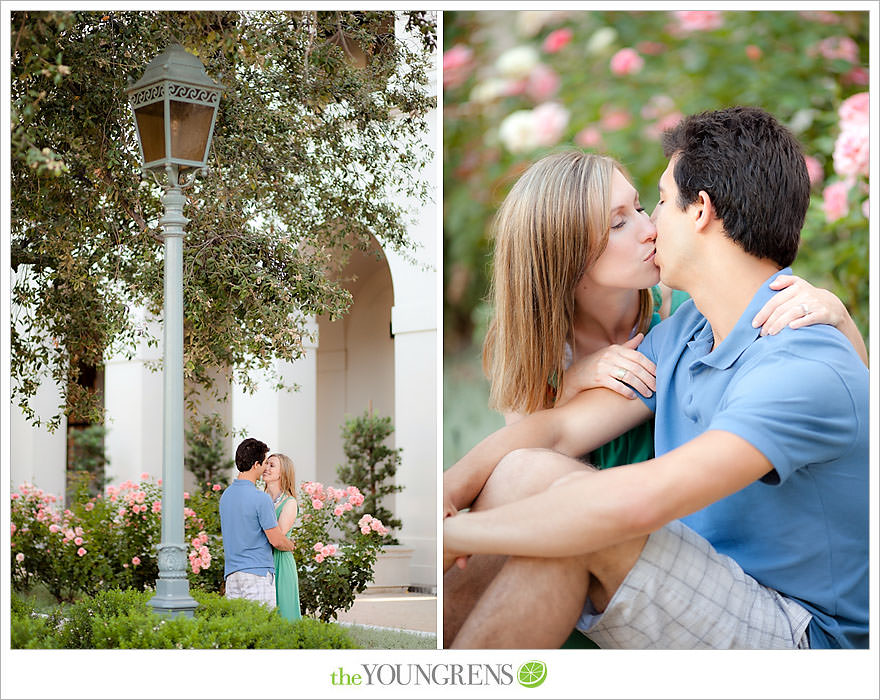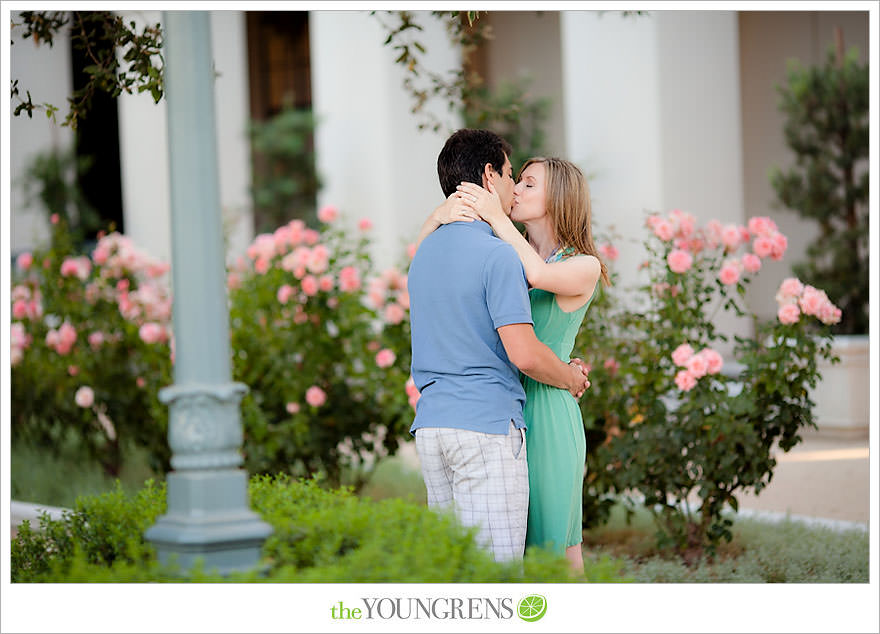 Shanna has the kind of smile that lights up the town.
I really adore this series of photos because Brian and Shanna were willing to be super connected in front of us. The best moments are the quiet, intimate ones where the world melts away.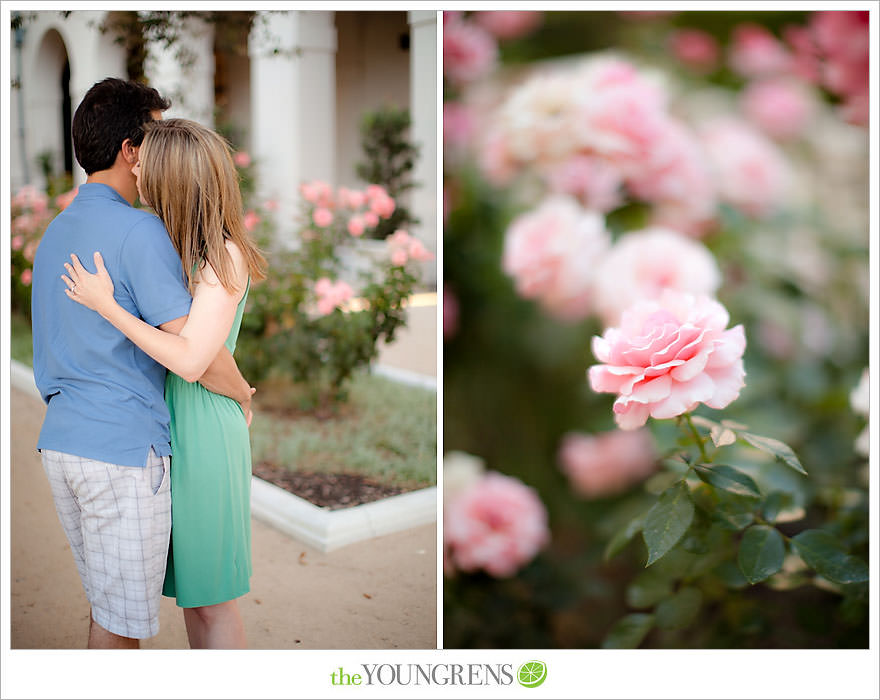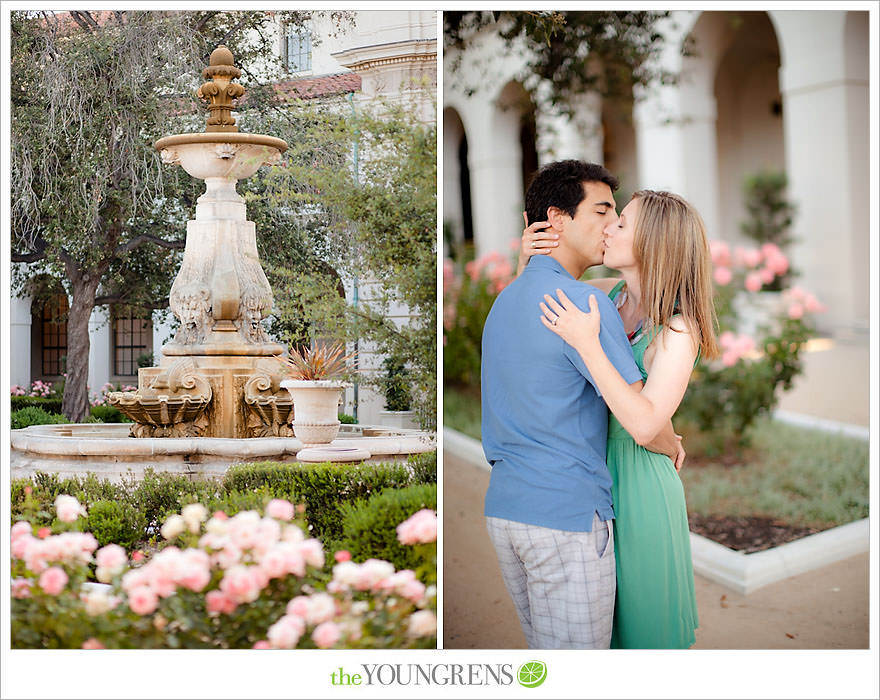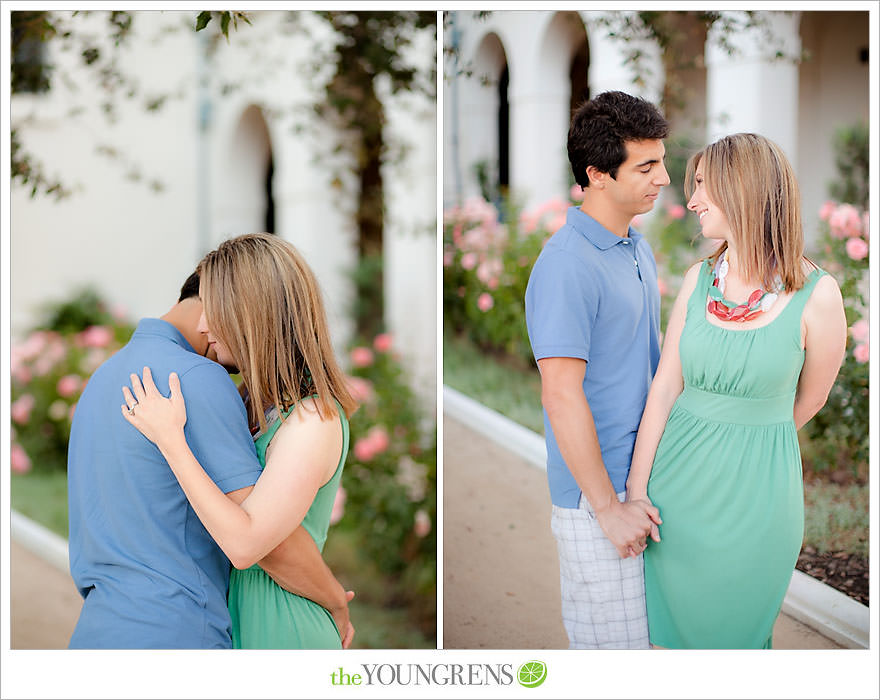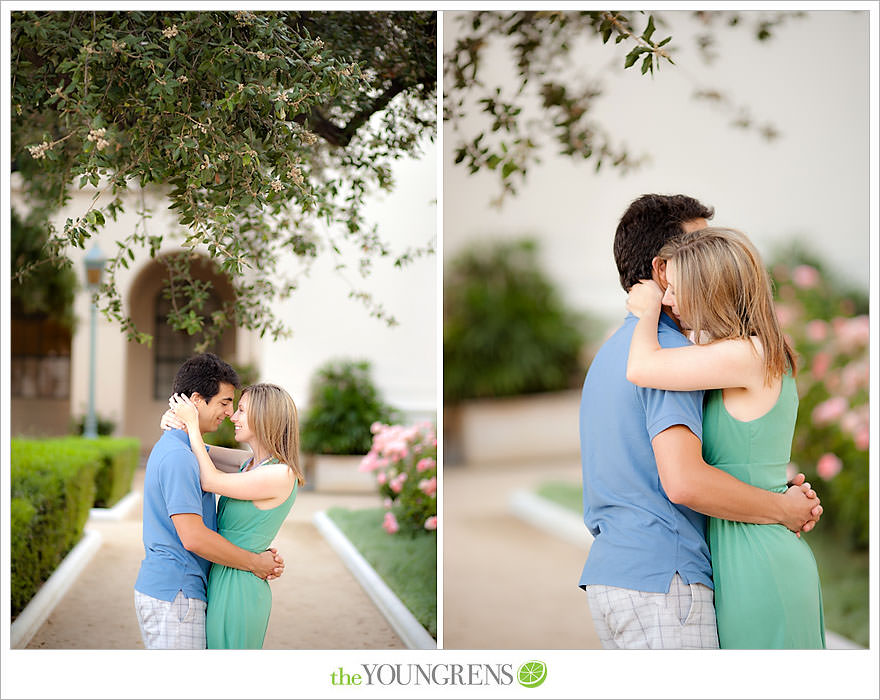 One of my favorites!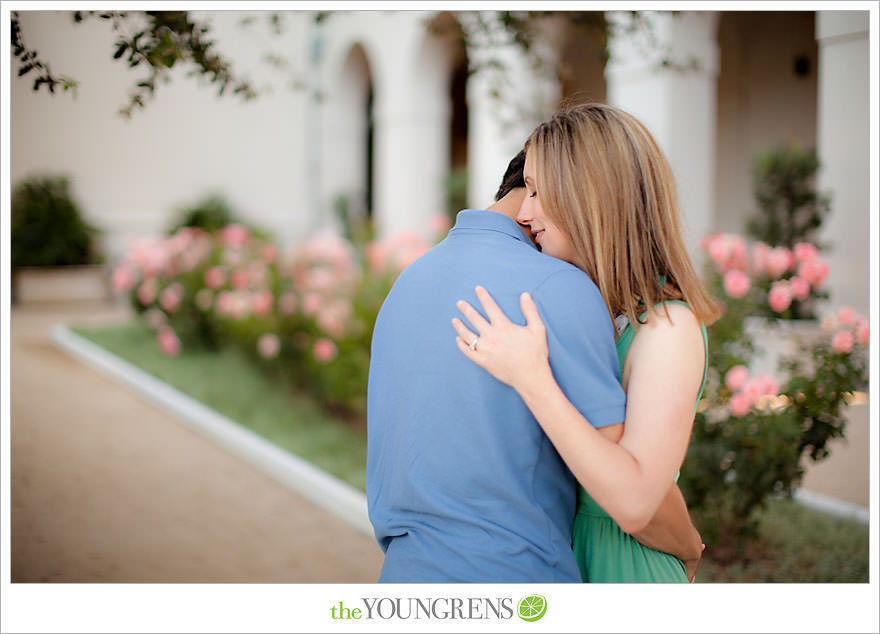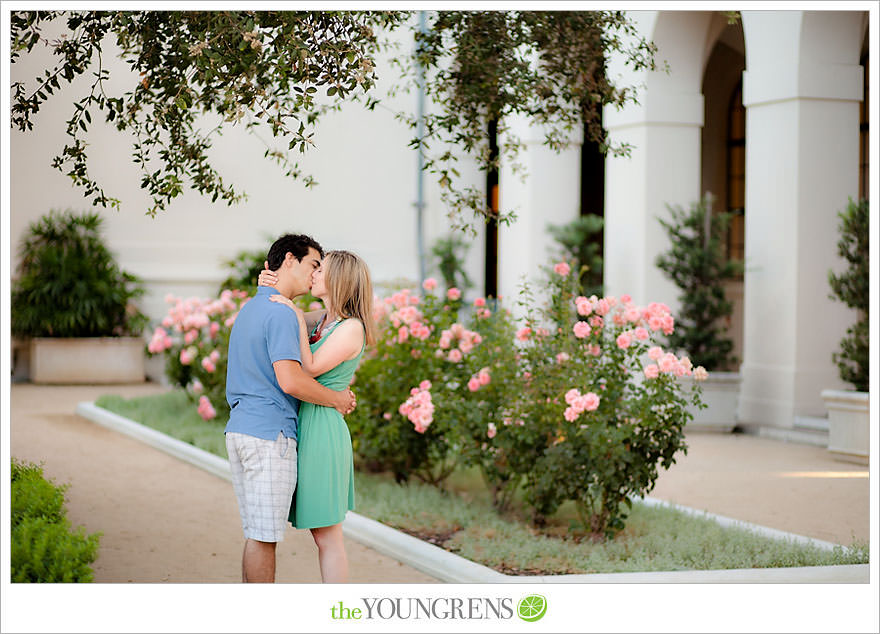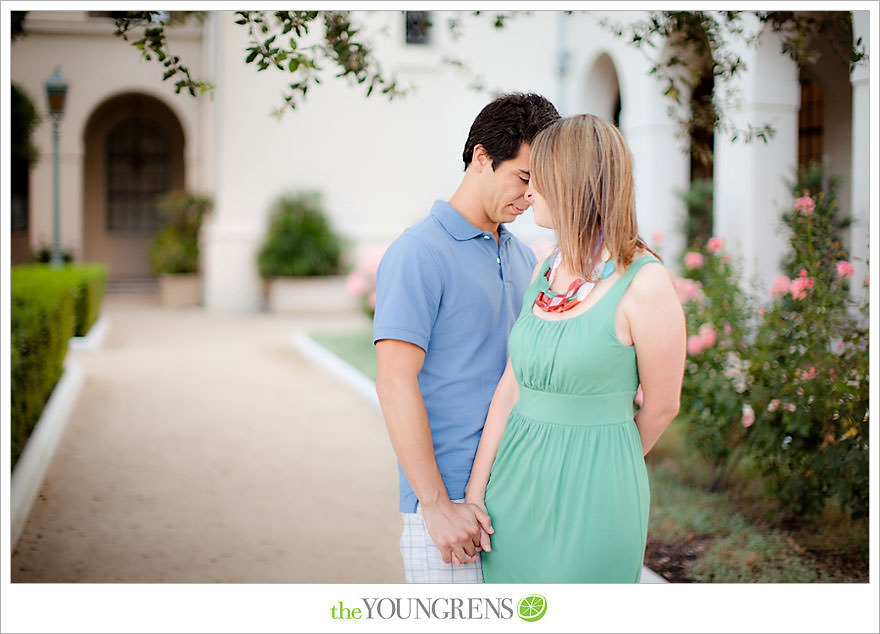 Shanna splurged on a necklace from Anthropologie which completed her outfit perfectly. The absolute best outfits for engagement sessions mix clean, flattering pieces (her dress) with interesting twists and colorful accessories (her sparkly shoes and dynamite necklace). Shanna's fresh look is stylish for today, but will still look fabulous when they look back at these photos ten years from now.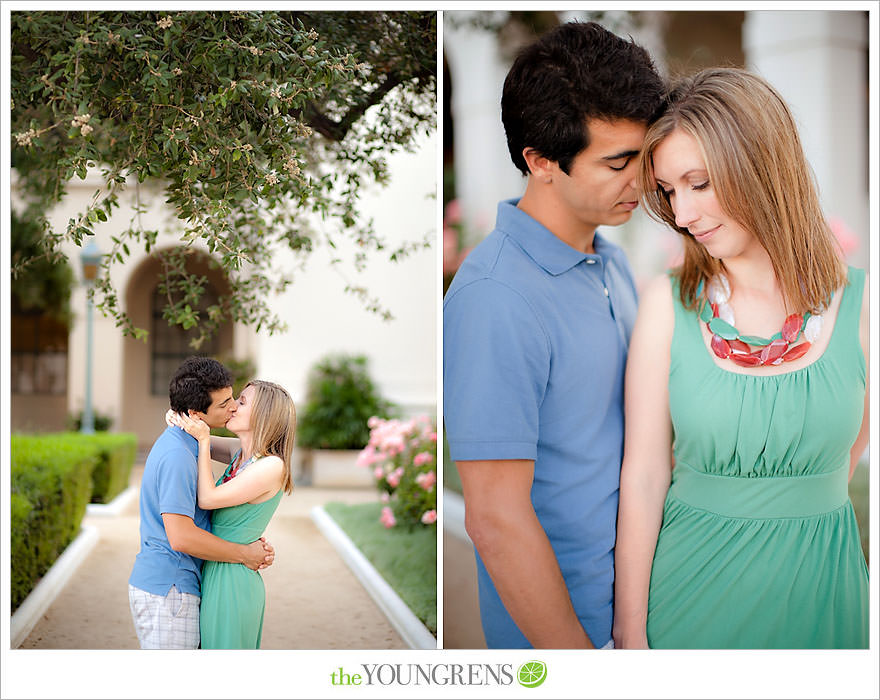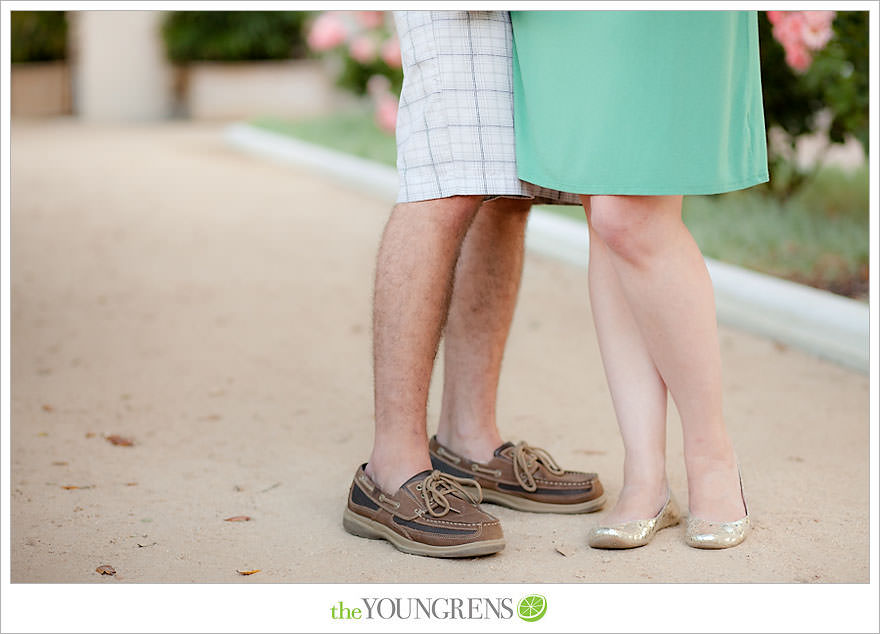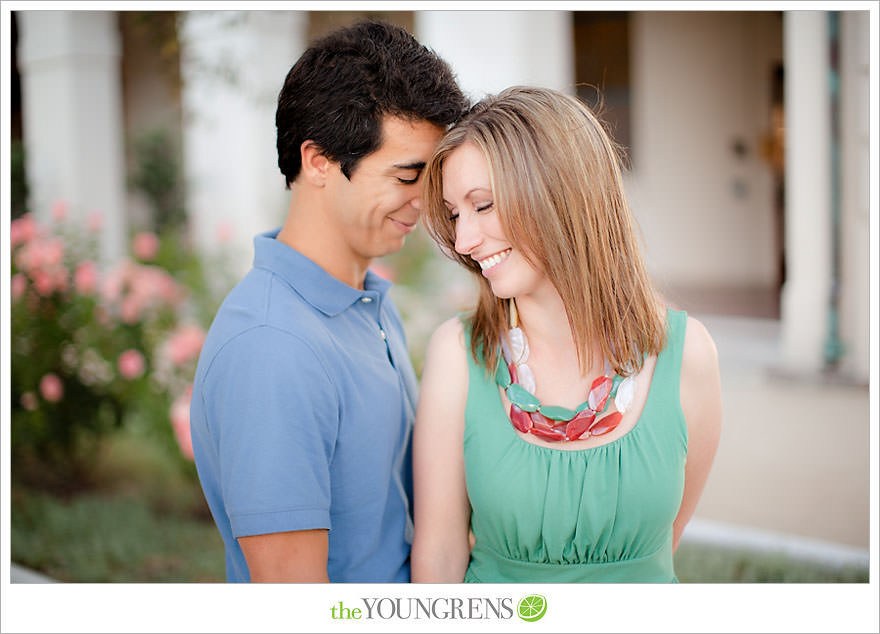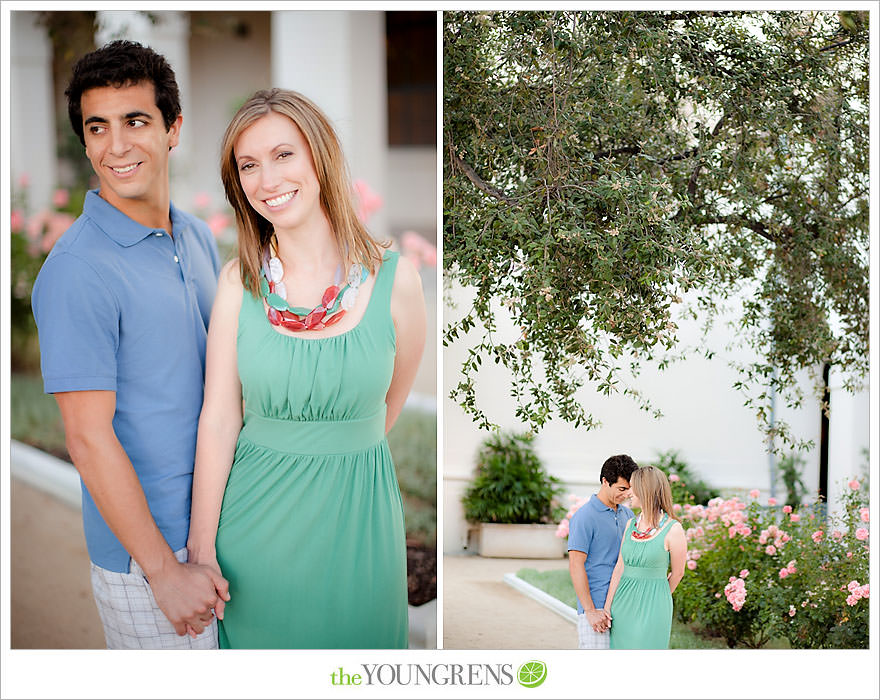 Pasadena City Hall has tons of hallways and gorgeous light. Pretty much a photographer's playground. Pretty much.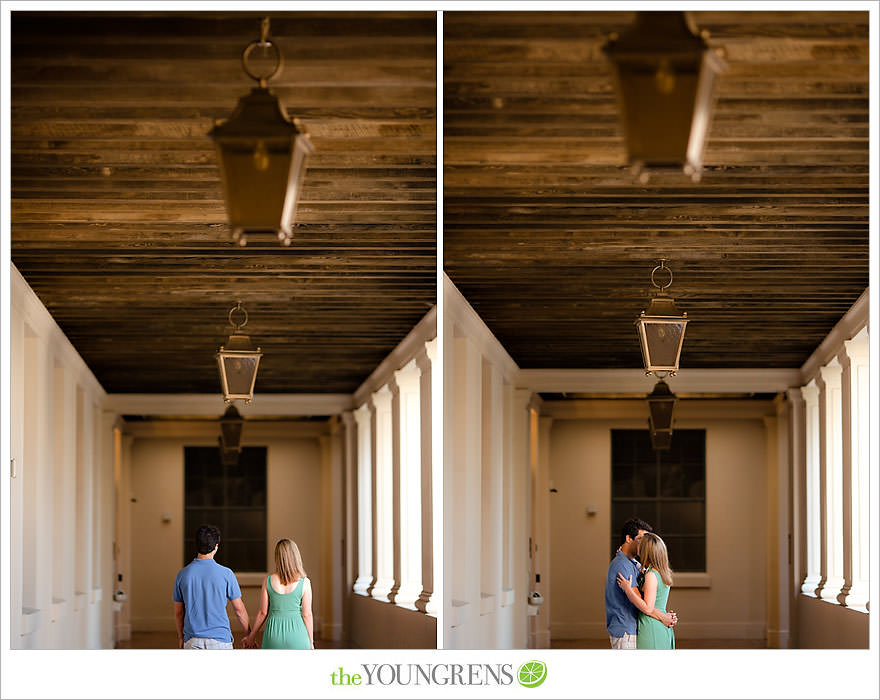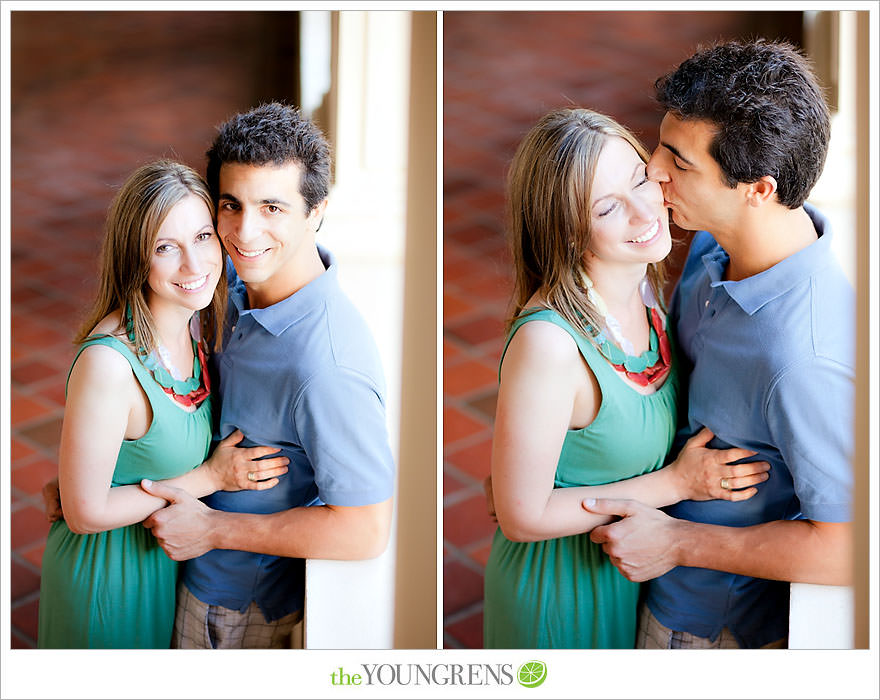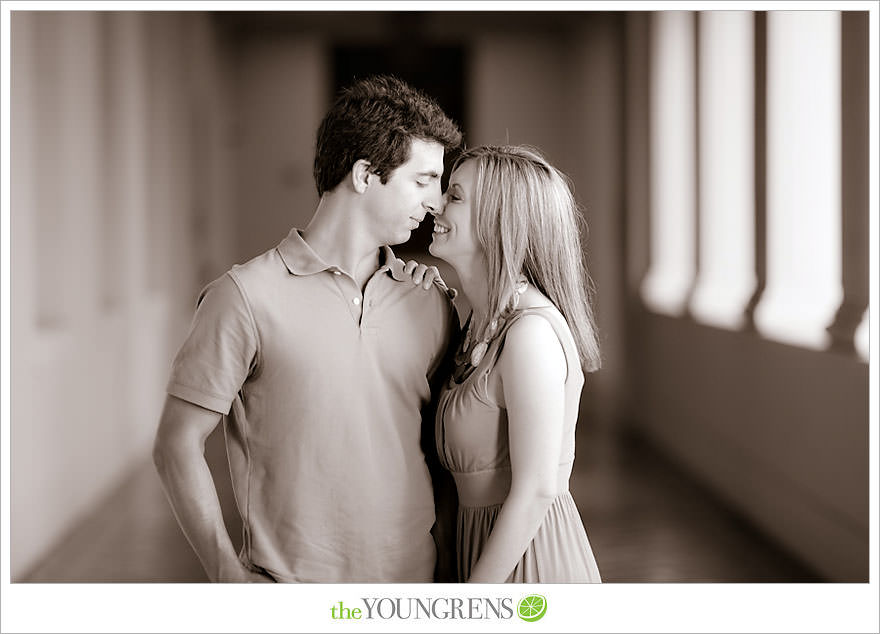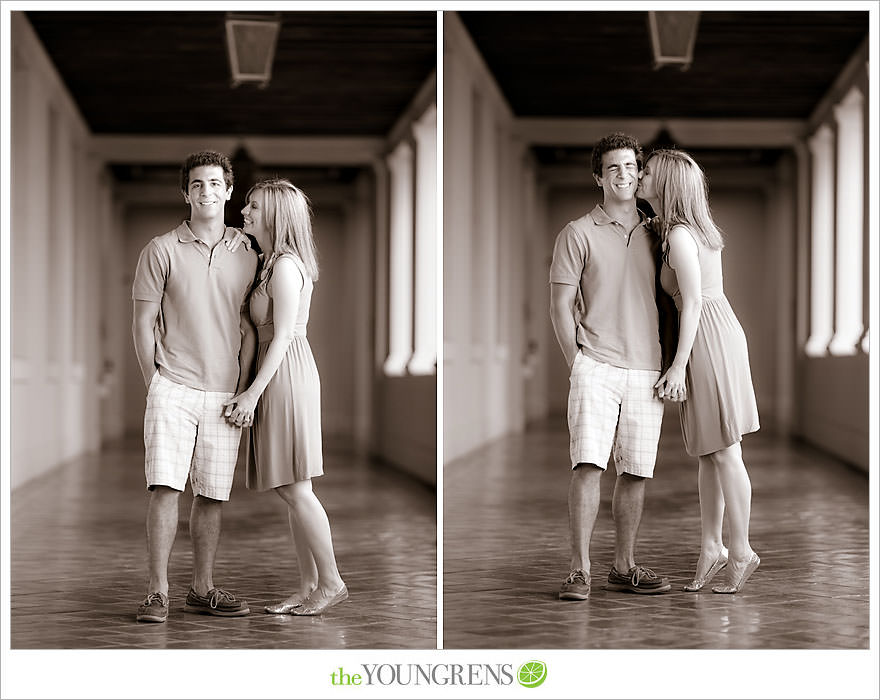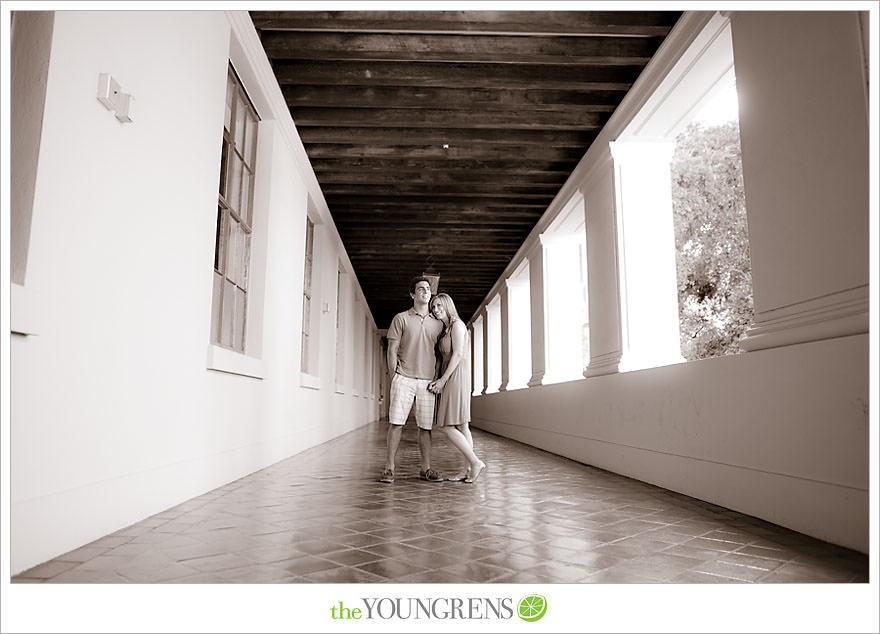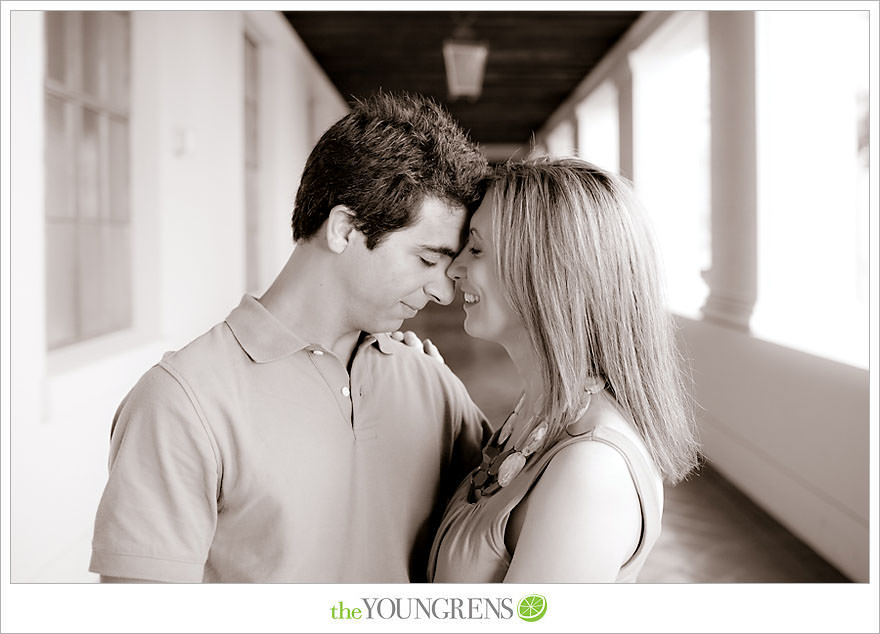 We're featuring the rest of Brian and Shanna's engagement session at Pasadena City Hall on our blog tomorrow, so we'll see you right back here in the morning!
Hugs,
Erin