Stefan loves airplanes, Sperry's, Mad Men, and her eyes. Morgan loves the gym, taco Tuesdays, and his sense of humor. That's the short story.
The long story is about a college boy working as a Public Safety officer with a longtime crush on a cute girl with adorable eyes. He wanted to ask her to his fraternity's formal, so he put a note in her mailbox that would lead her around campus on a mini-scavenger hunt. The note didn't have a name, but this cute girl with the adorable eyes was hoping in her heart of hearts that it was from Stefan.
But every story has a twist, and Stefan was pulled into (of all things) an HR training meeting just as Morgan was making her way around campus. Panicked, Stefan excused himself from the meeting and RAN around the campus hills to leave her the trail of clues, managing to stay just ahead of her at every stop. When she arrived at the final clue, Morgan found a sweaty, puffing Stefan sitting on a bench totally playing it cool. She was DELIGHTED, said yes to the dance, and Stefan bolted back to the meeting.
That's the best part of our jobs – the long story. The one that never goes as planned, that makes our hearts beat fast with it's endless twists and turns, but always ends with two coming together. Now a news anchor in Chicago and a grad student in Florida, Stefan and Morgan's long story took place during their years at Pepperdine University in Malibu. The place holds so much significance for these two that we had to capture their love story here for the engagement session, and when they showed up in their classic Mad Men style outfits, we just about DIED with excitement!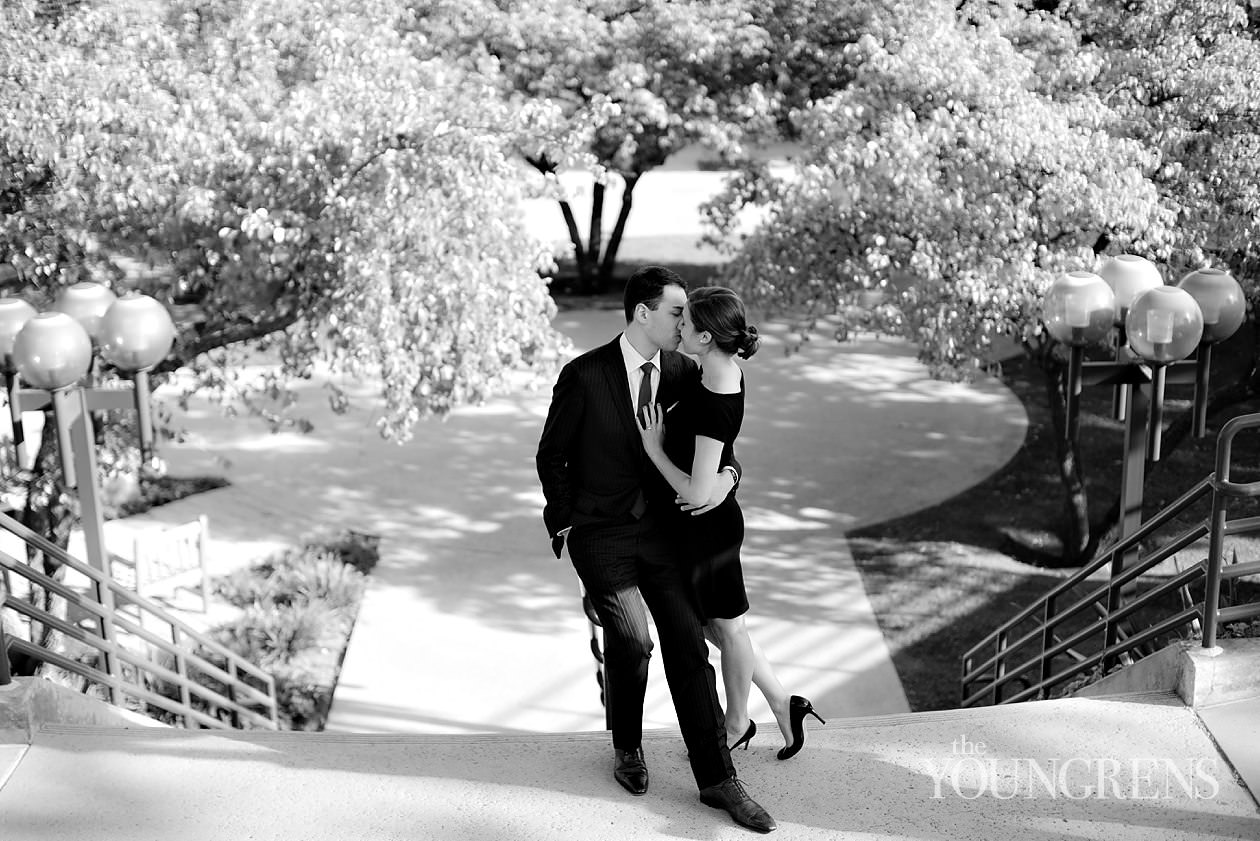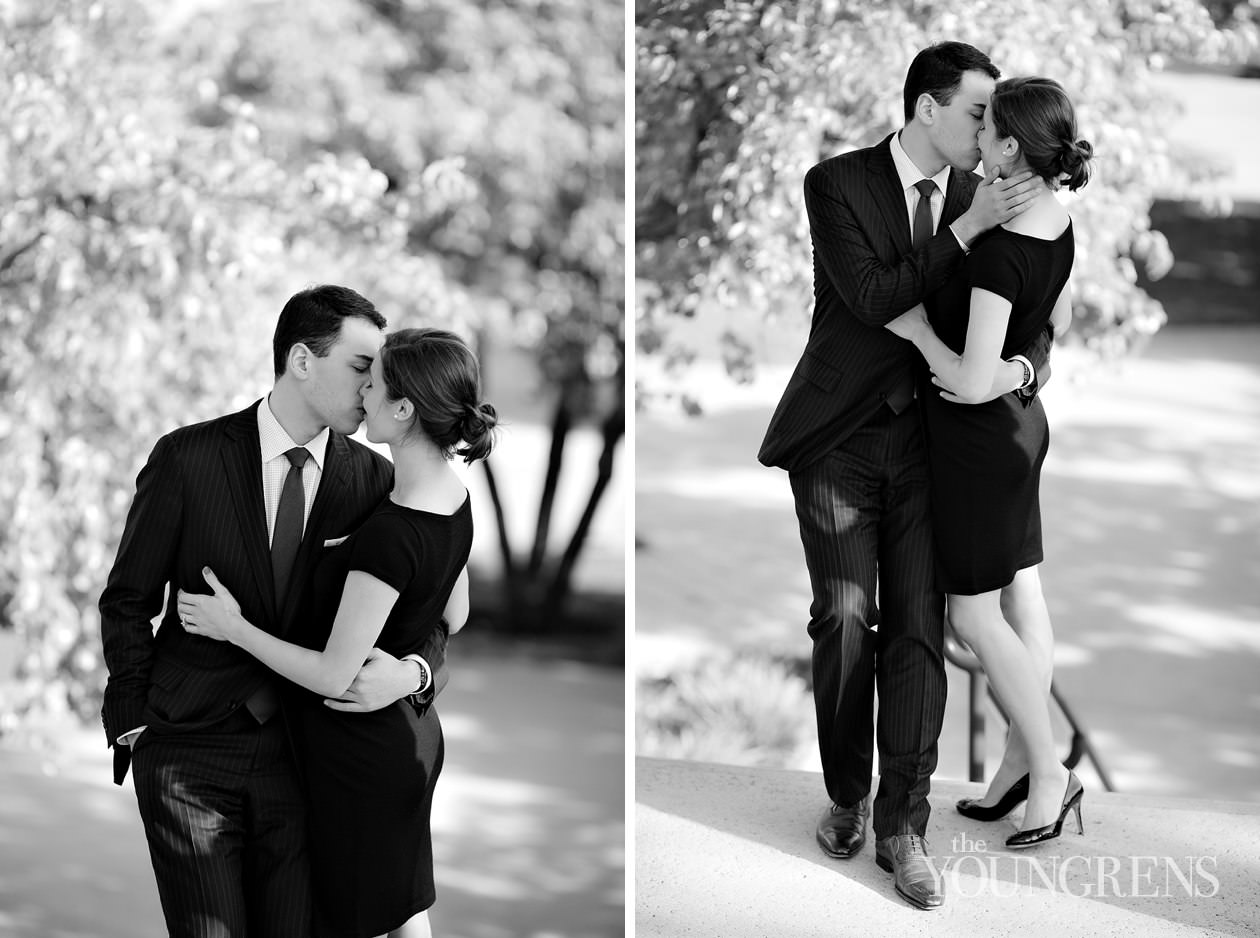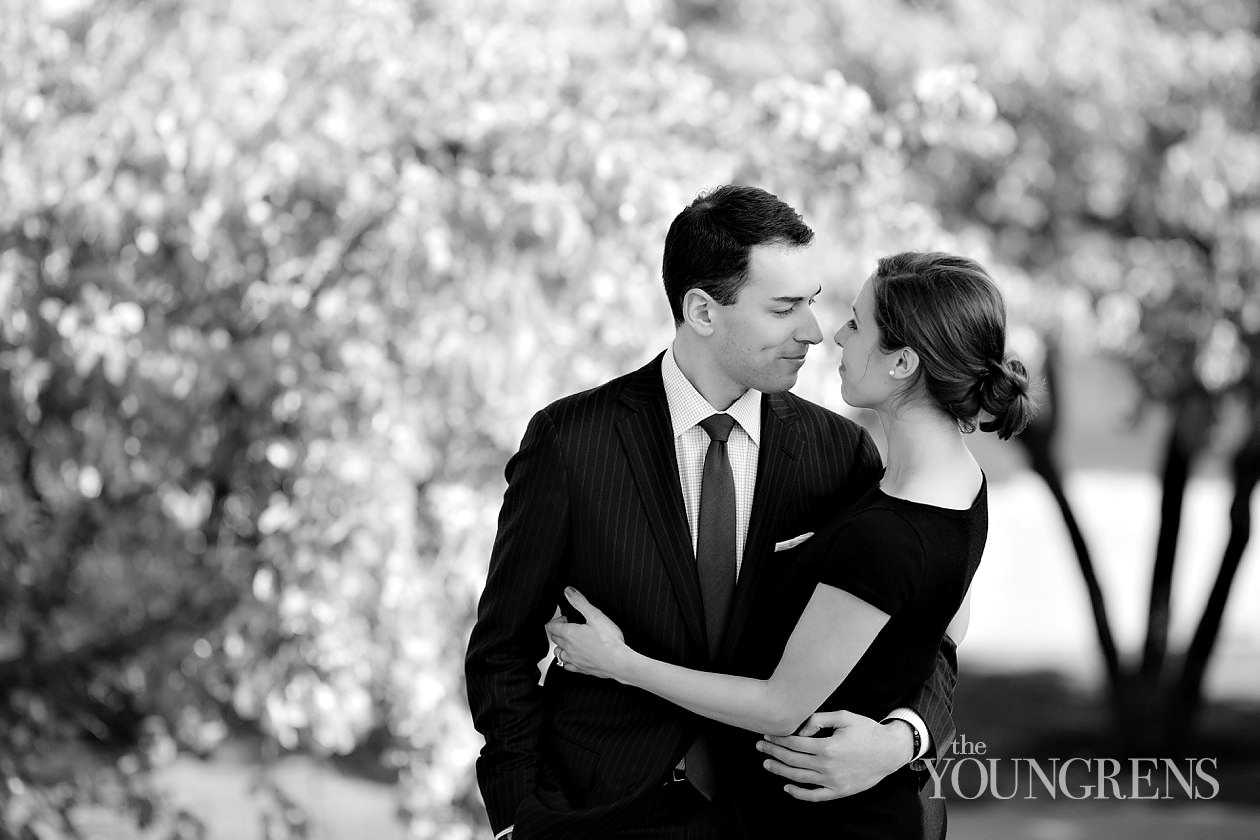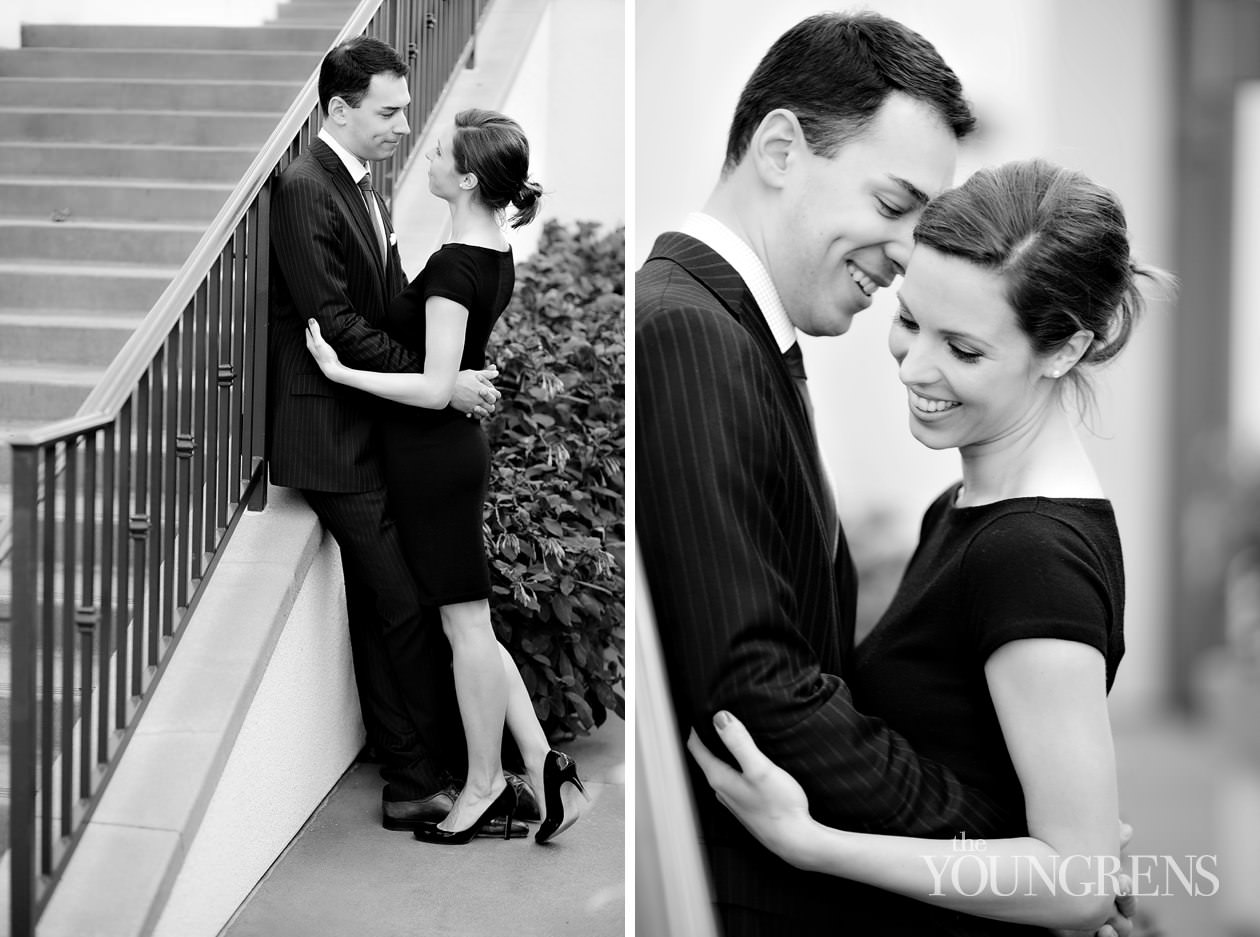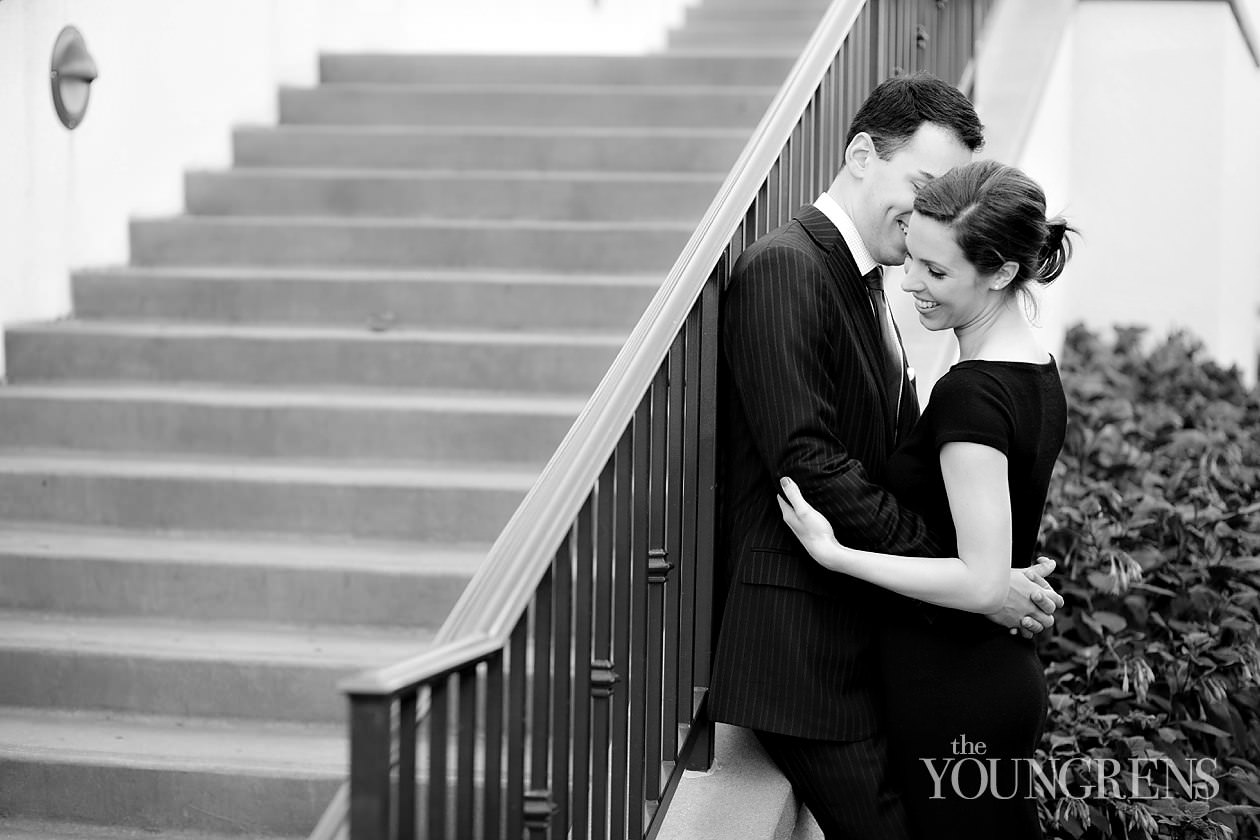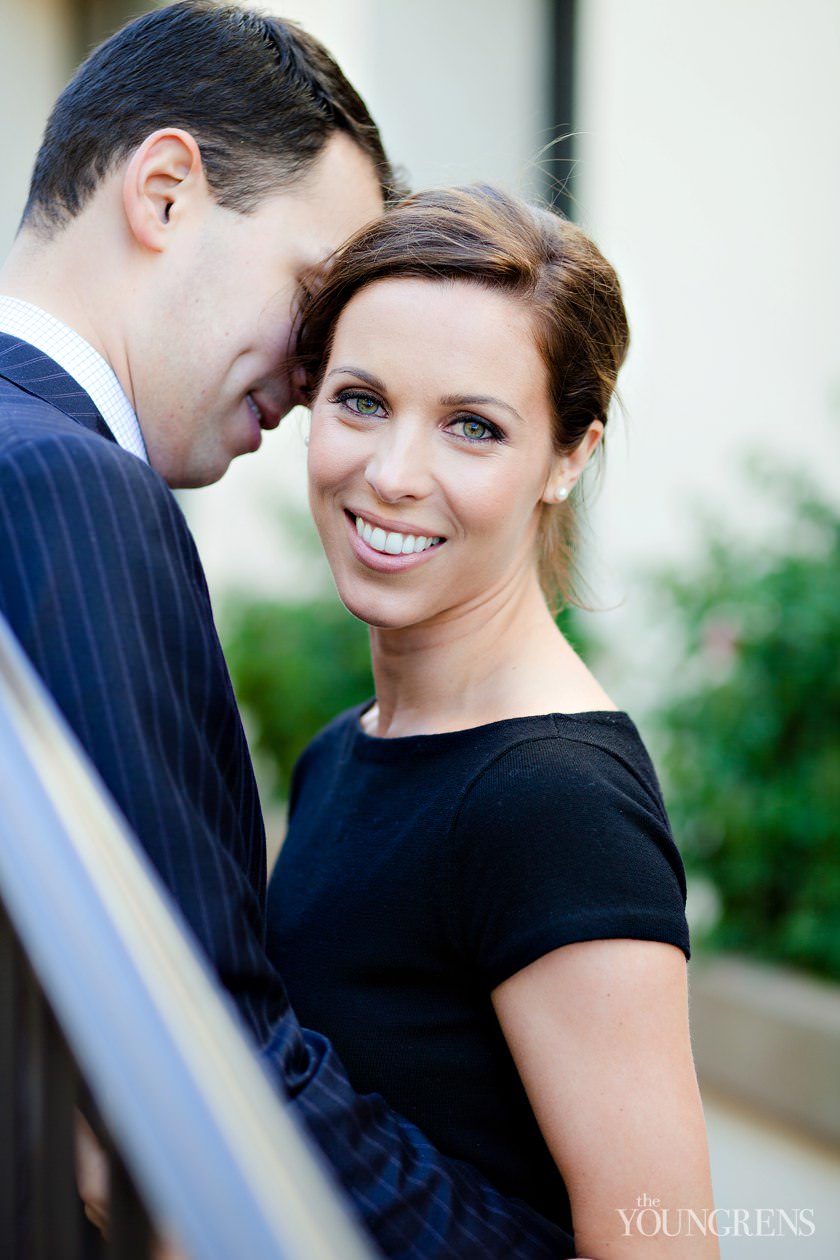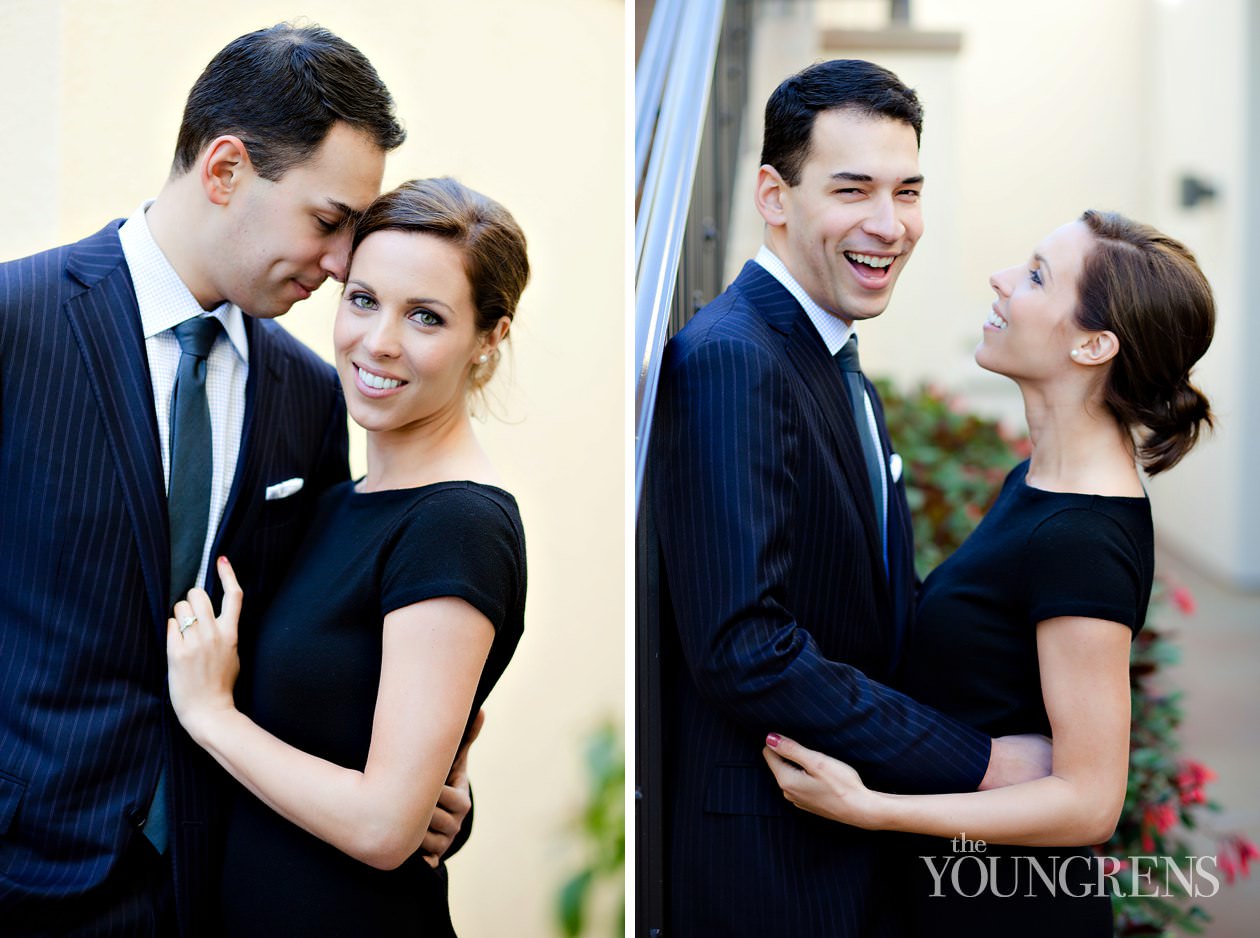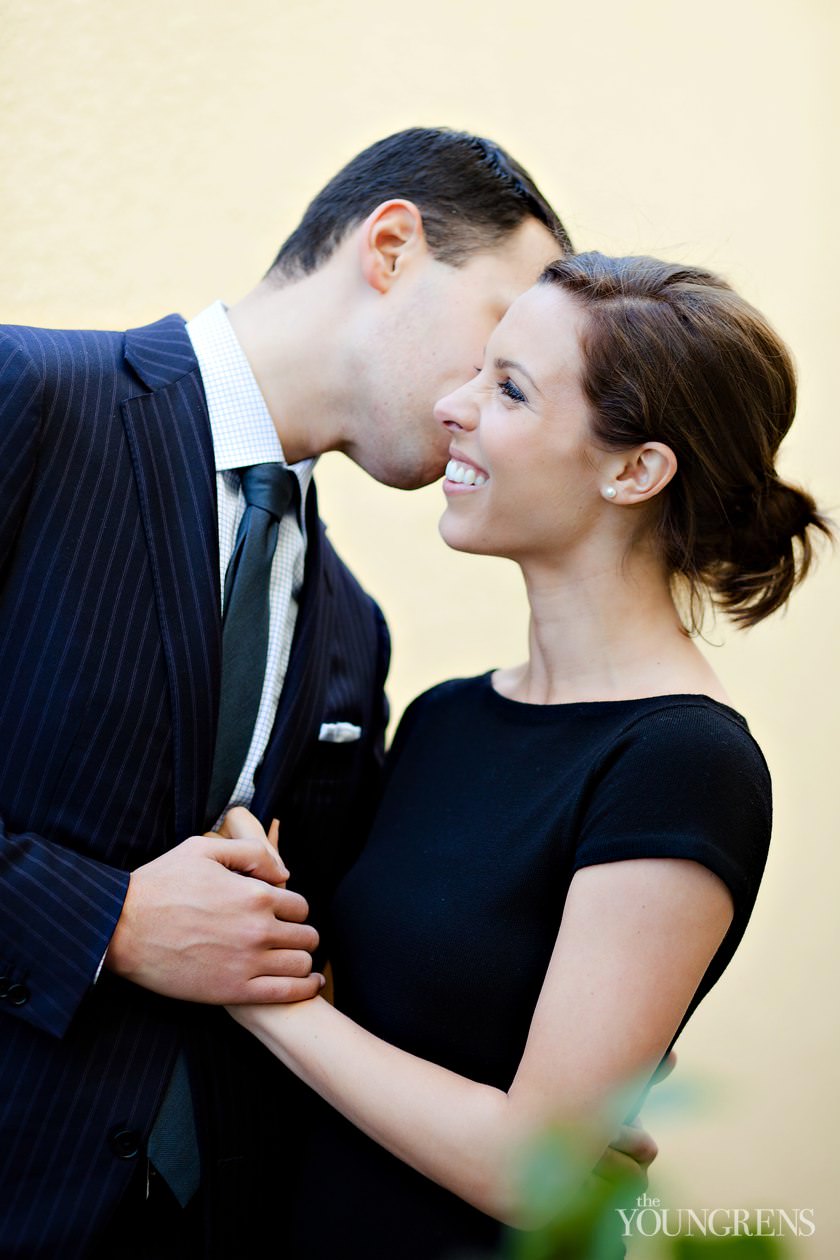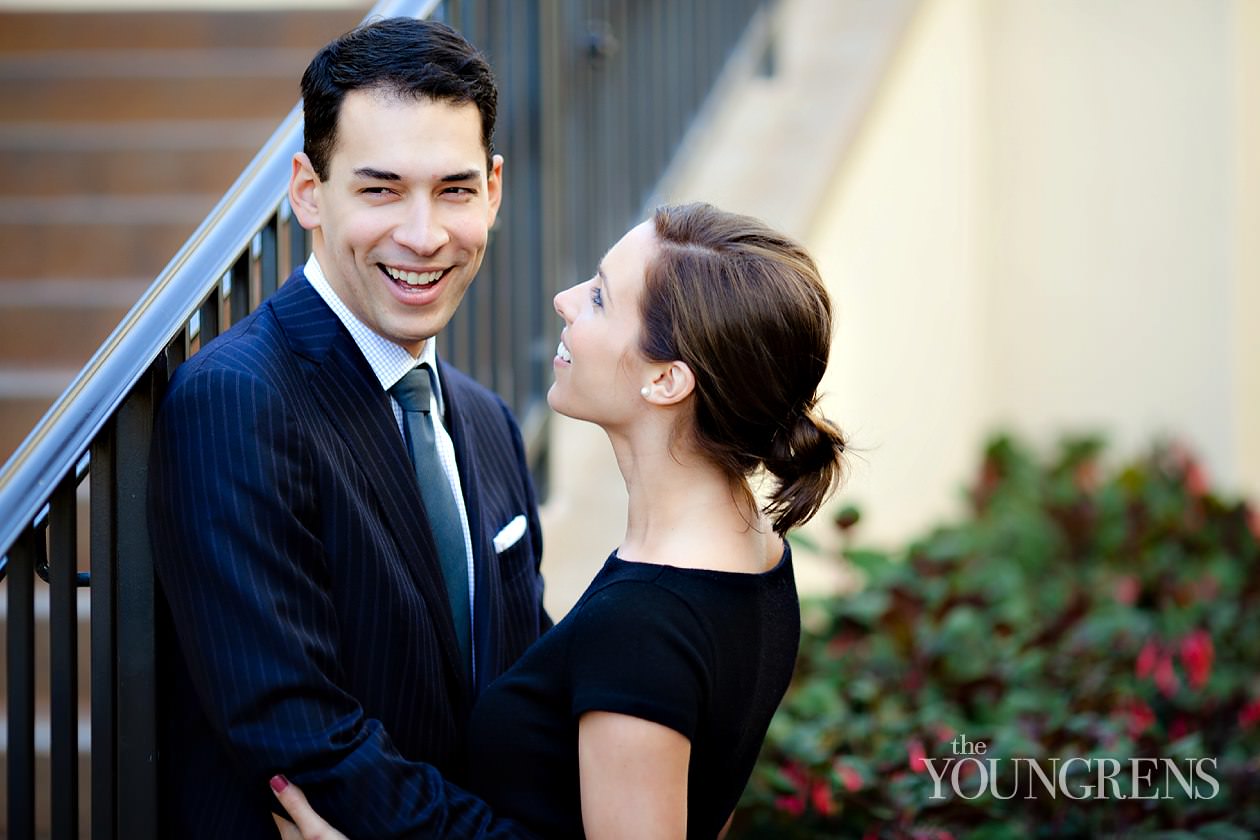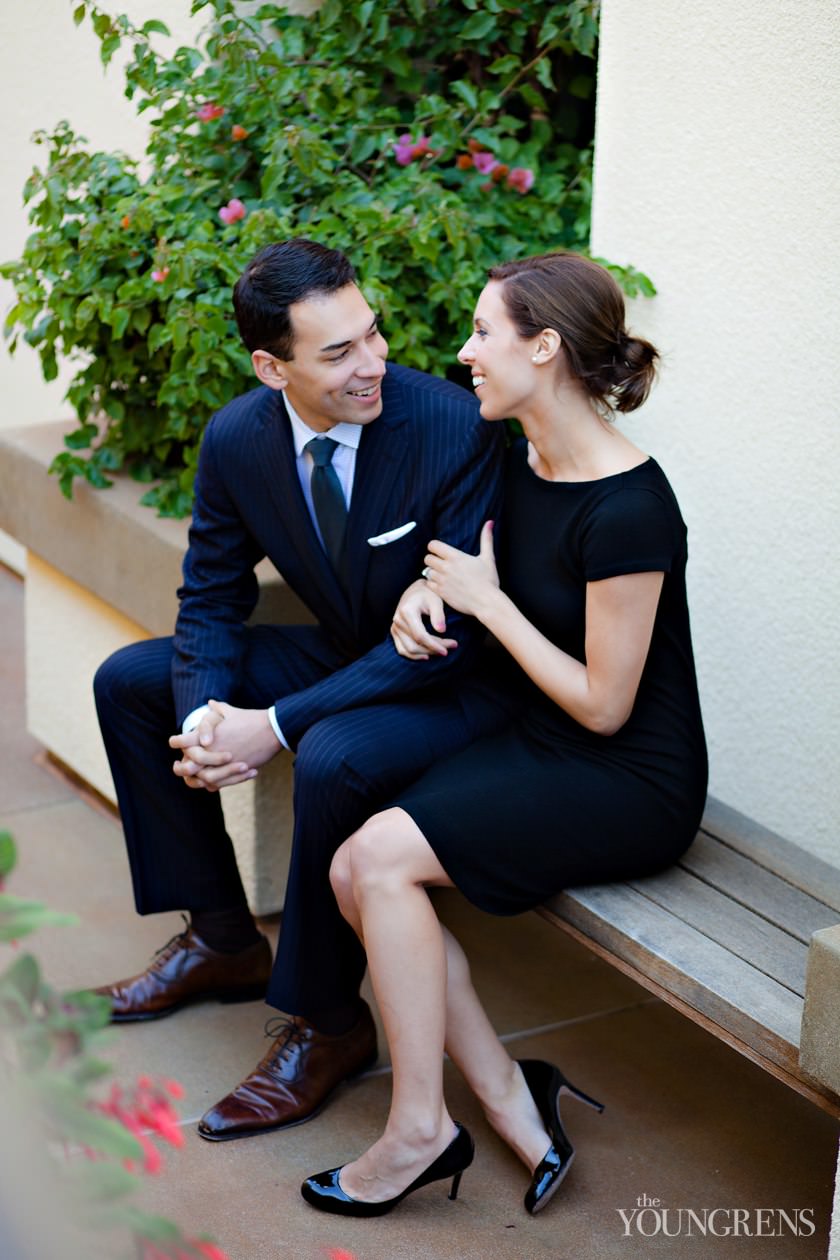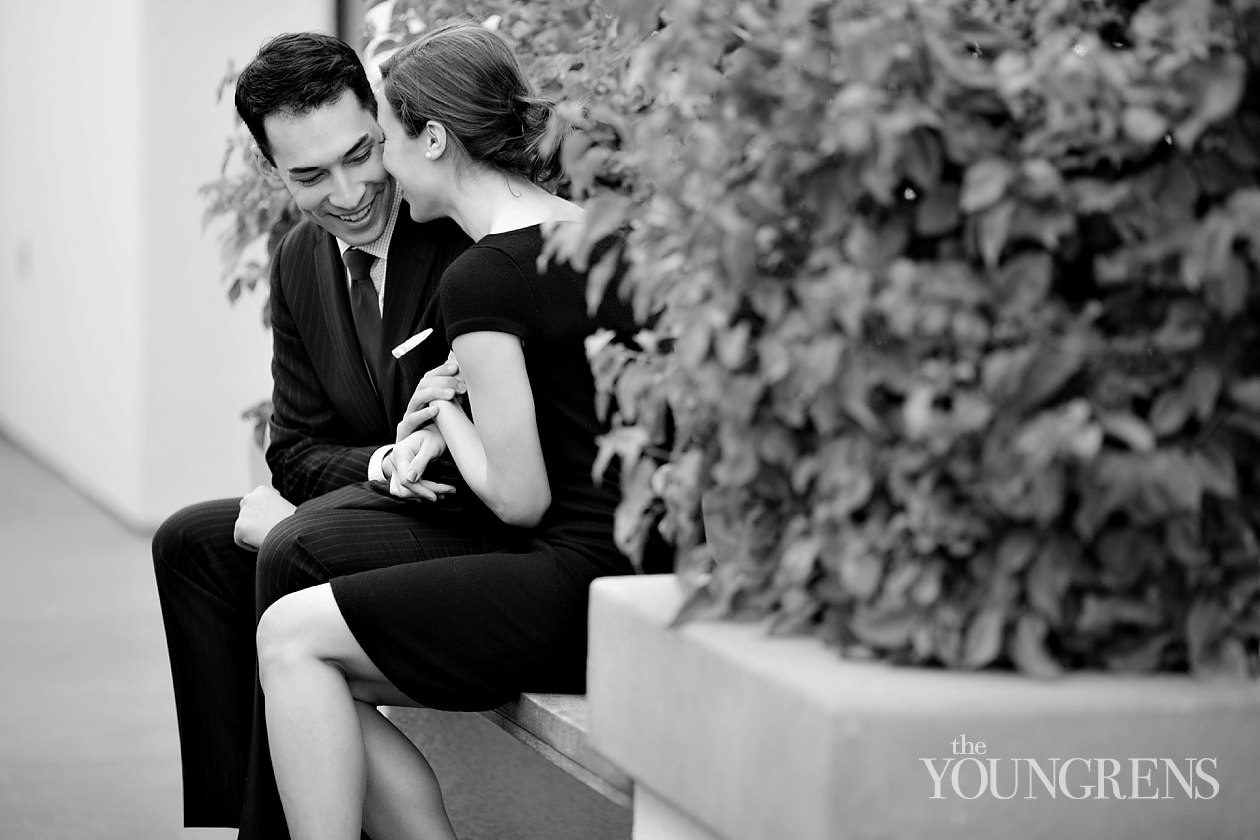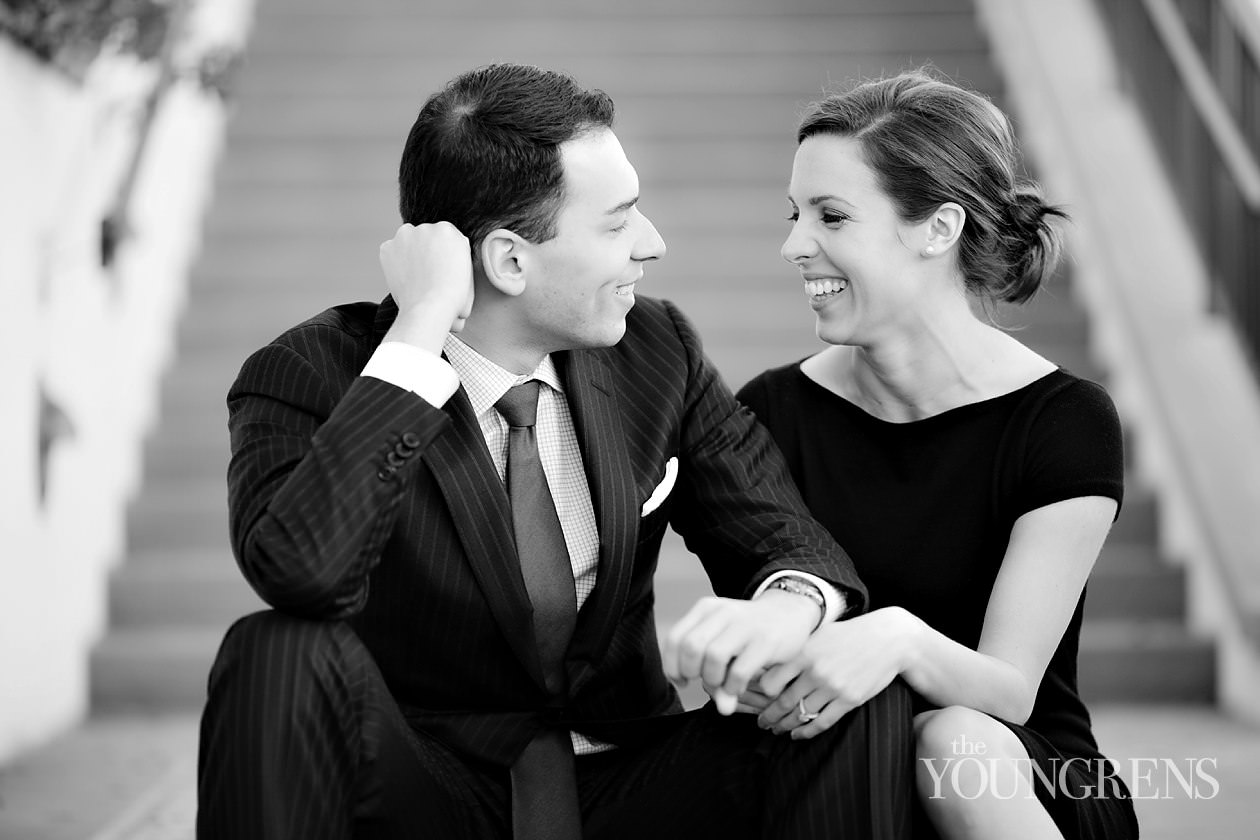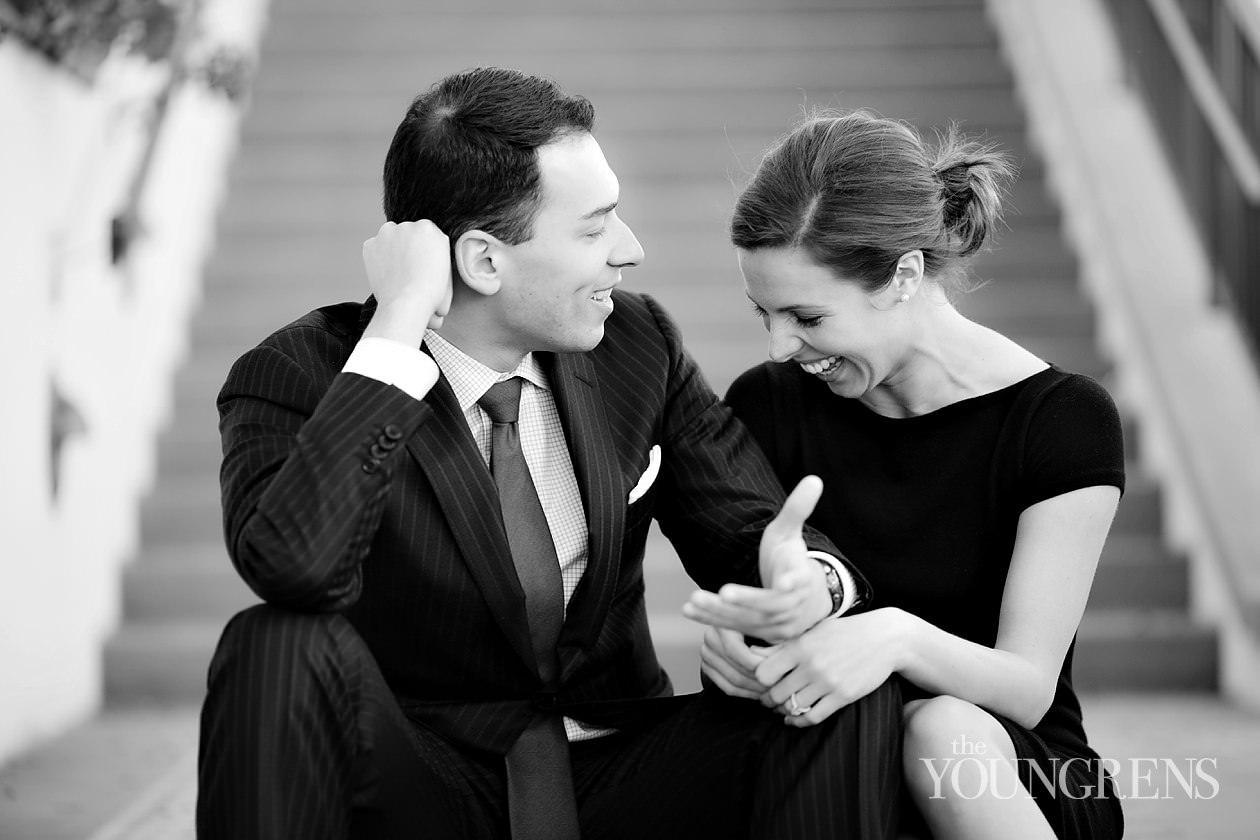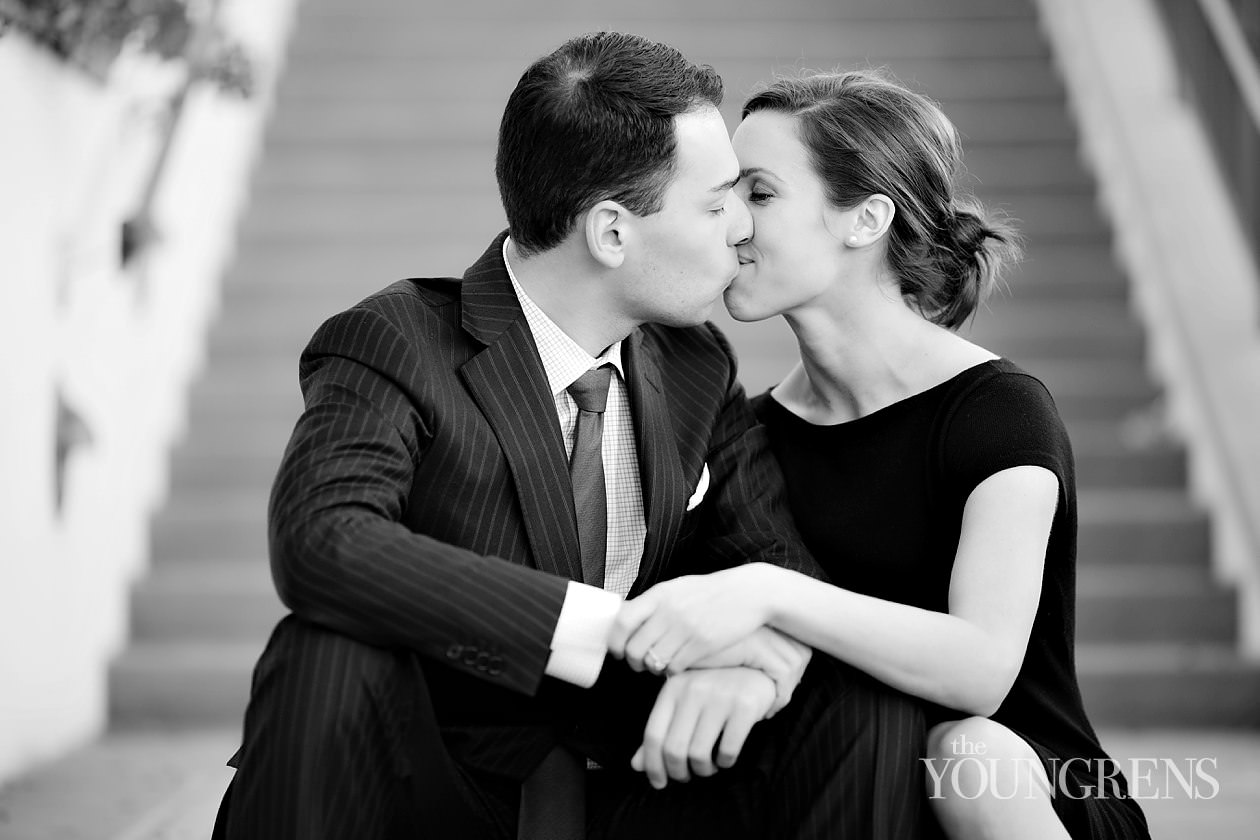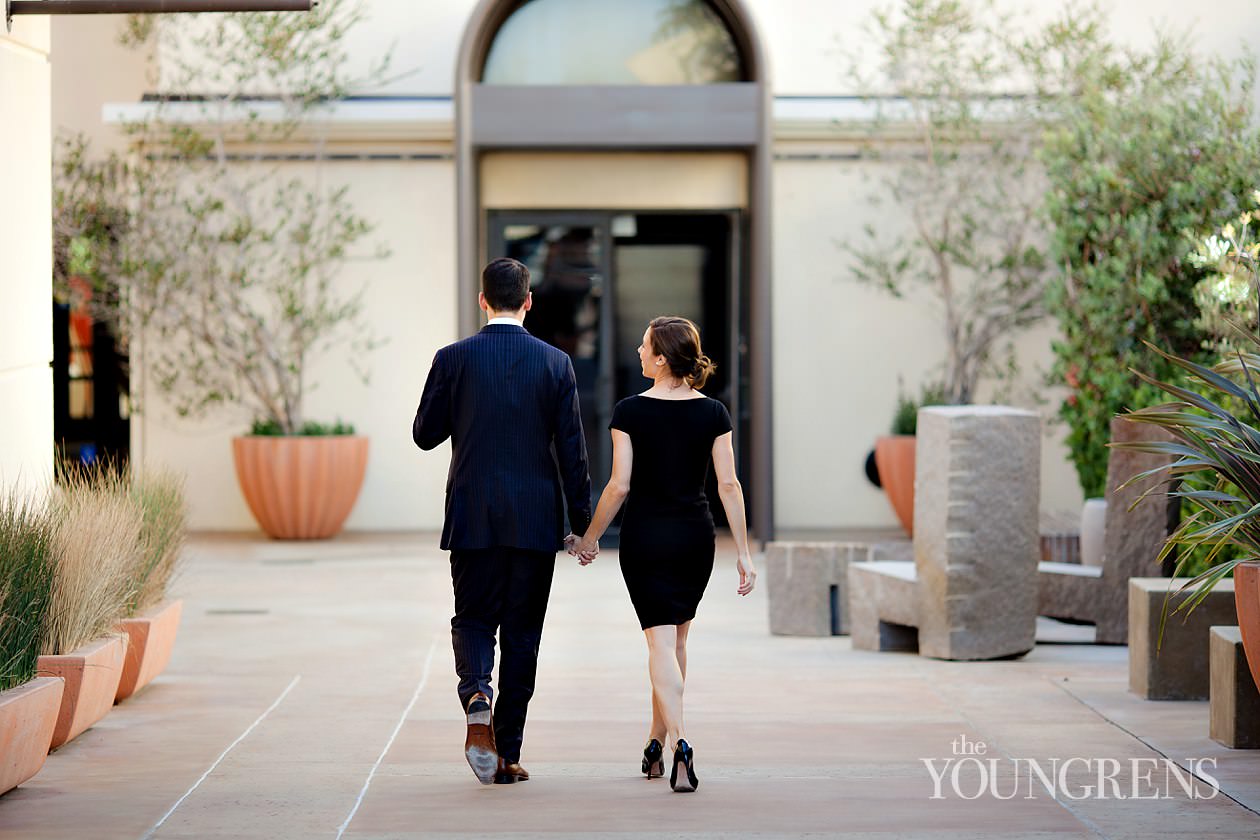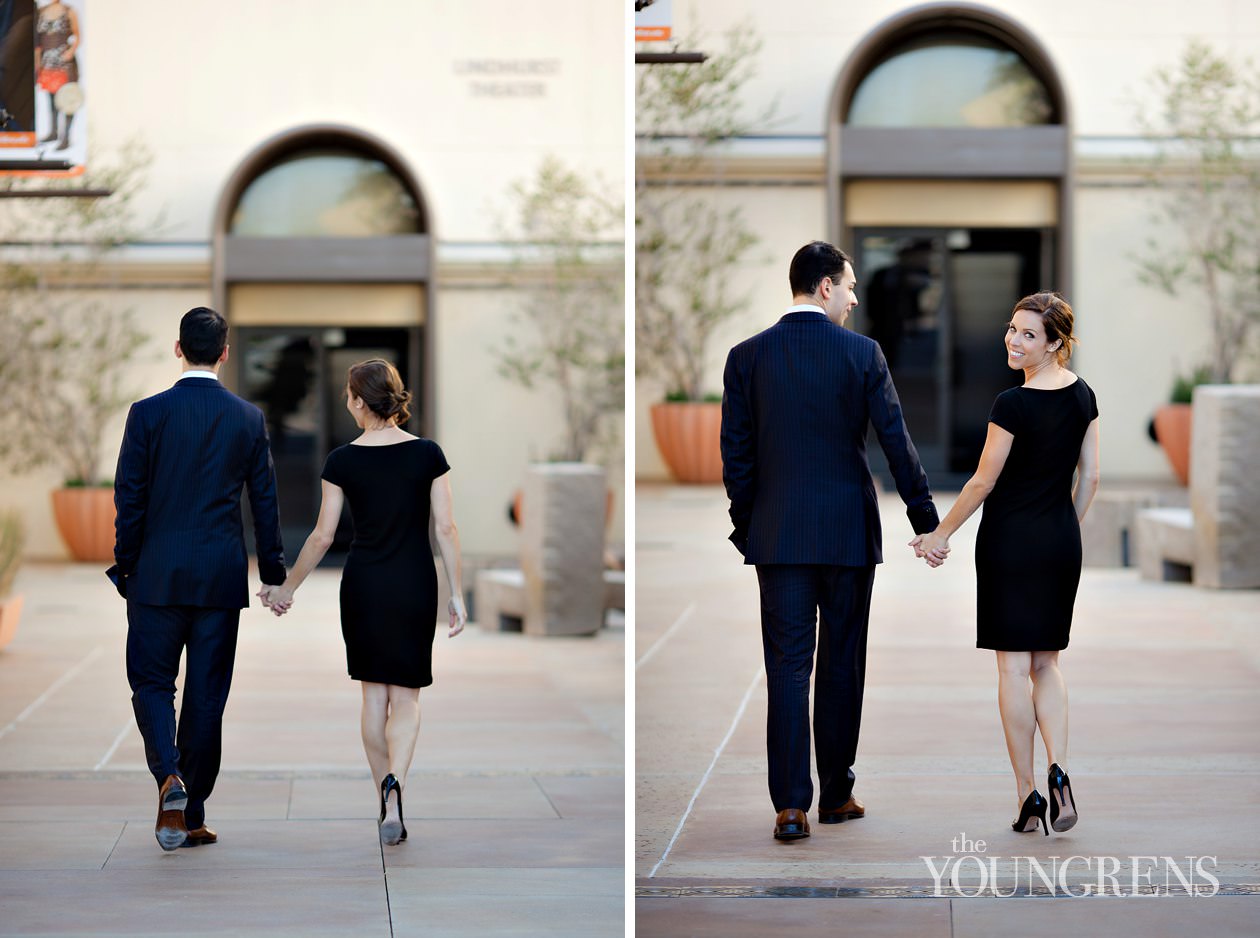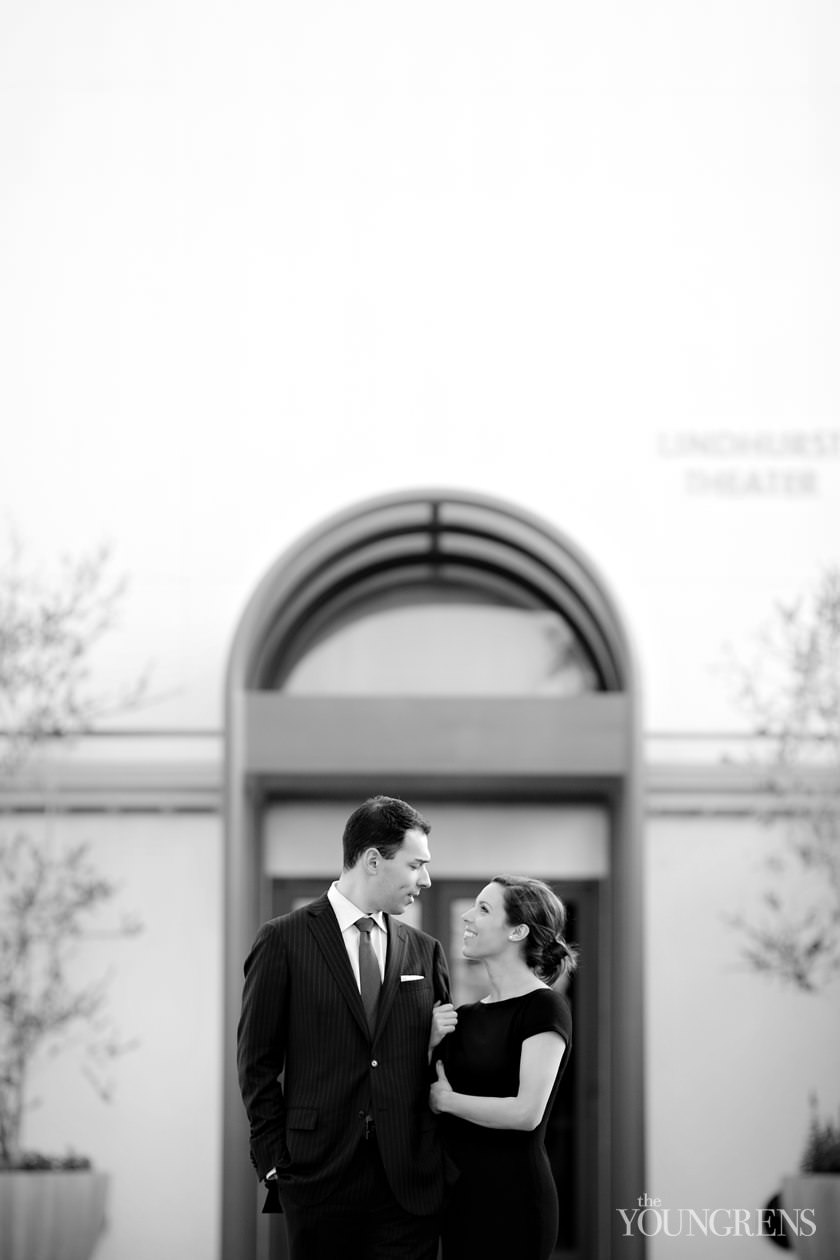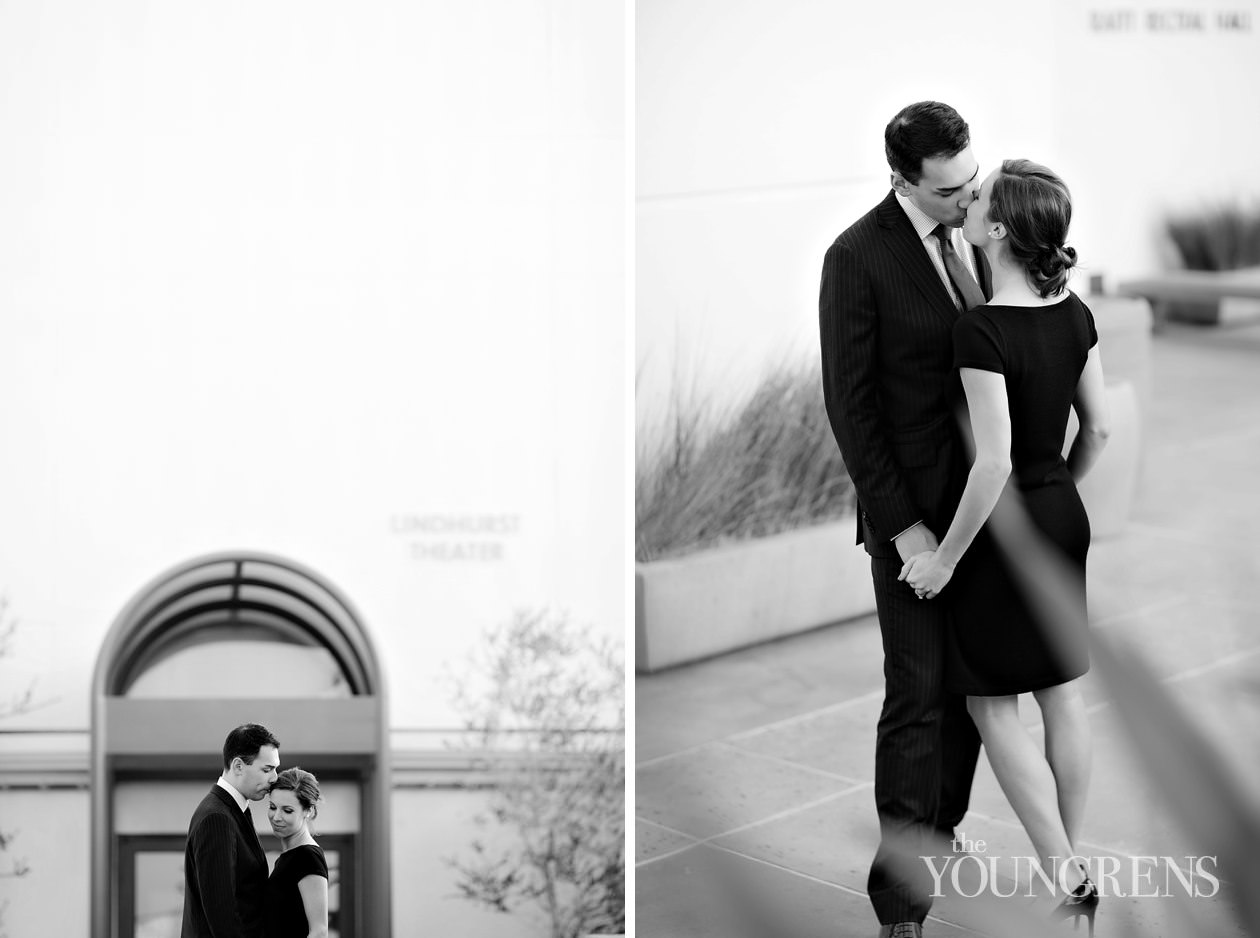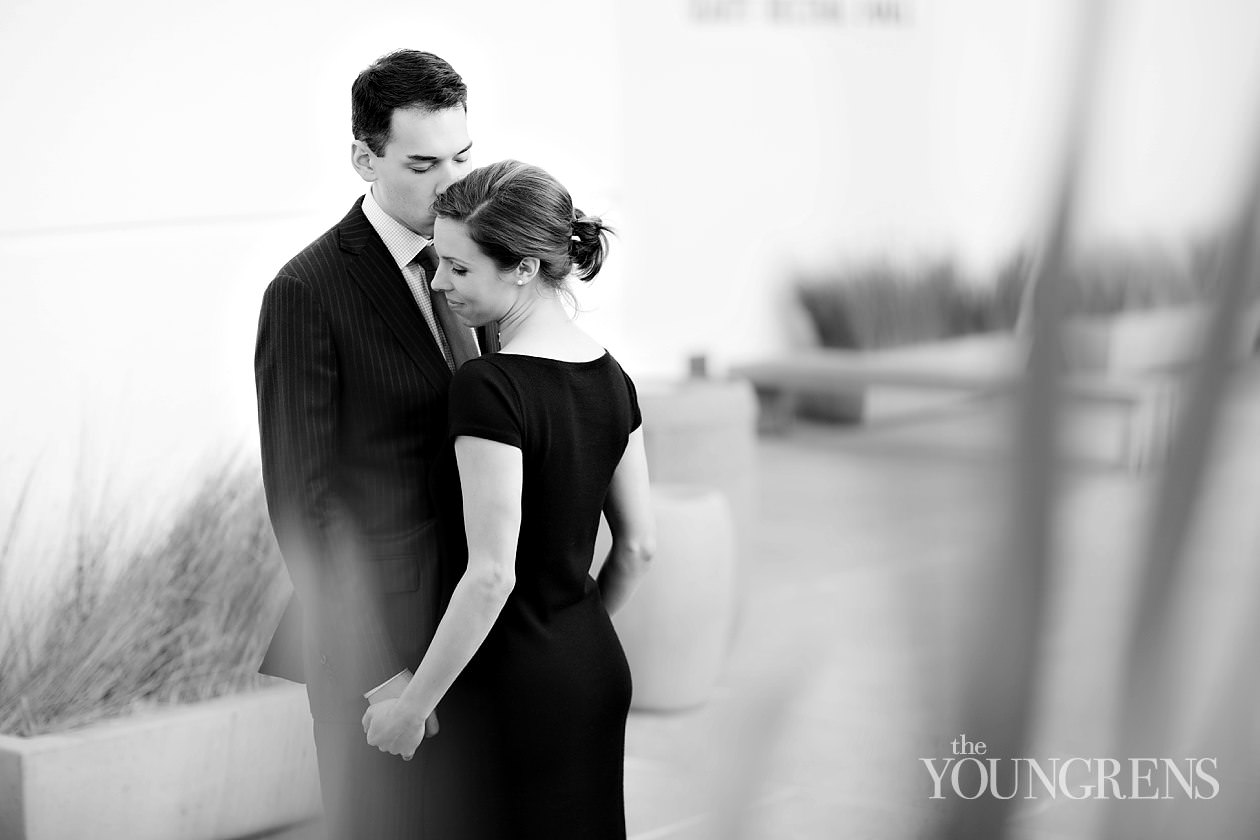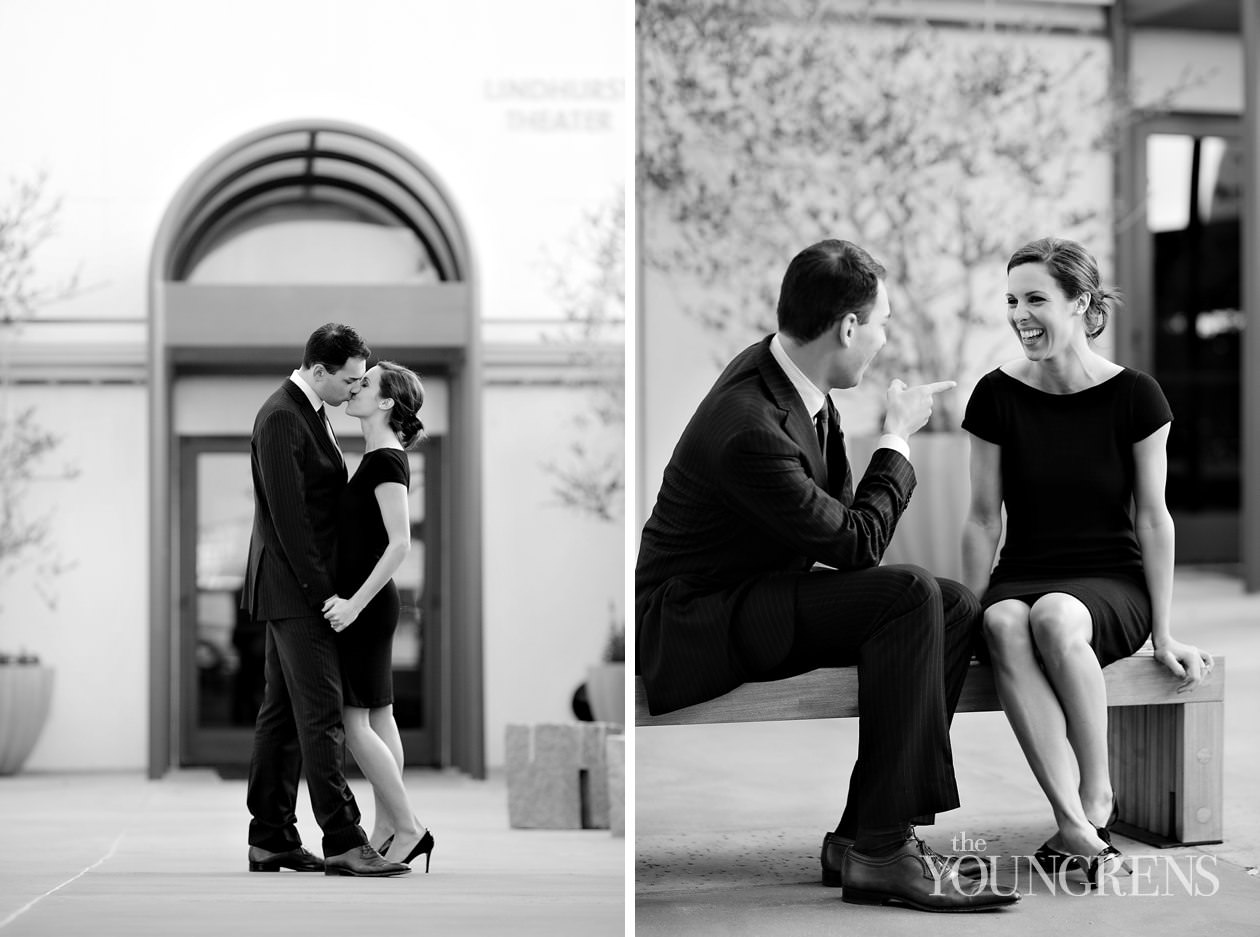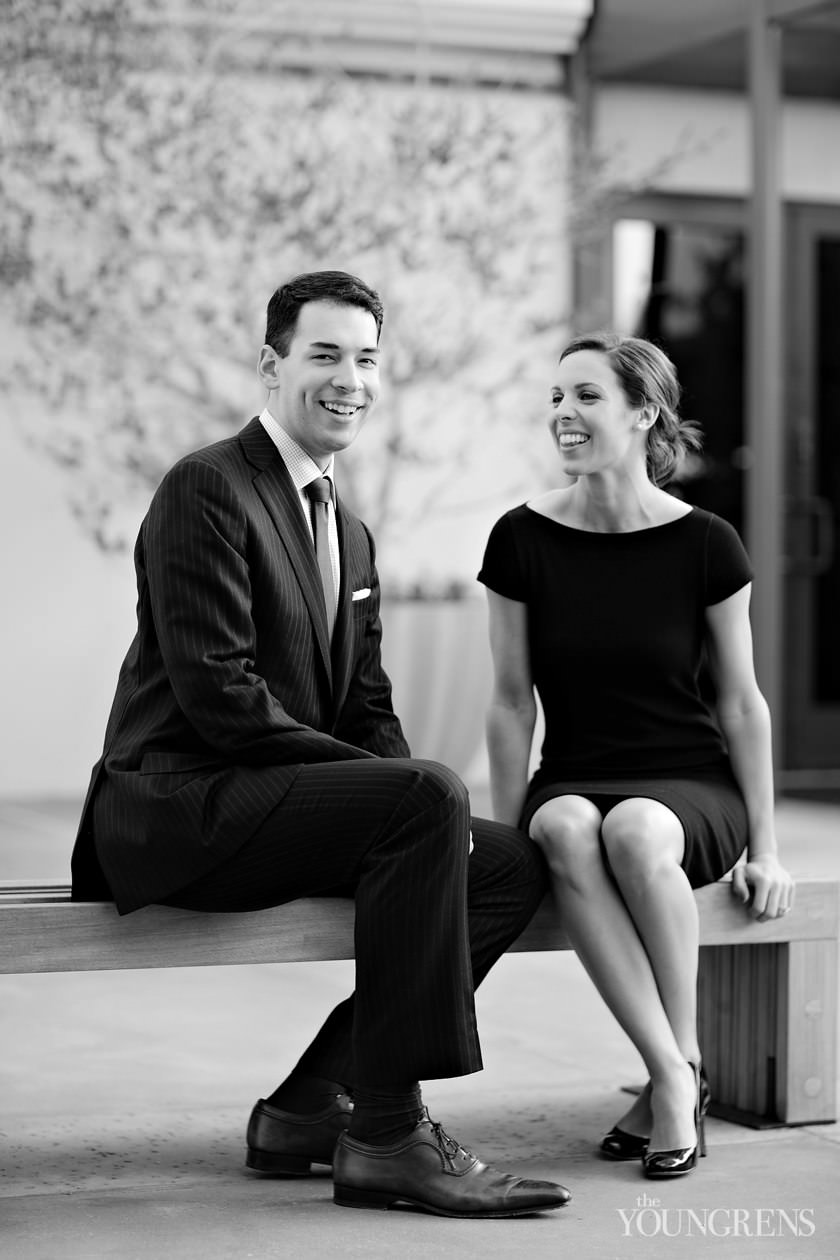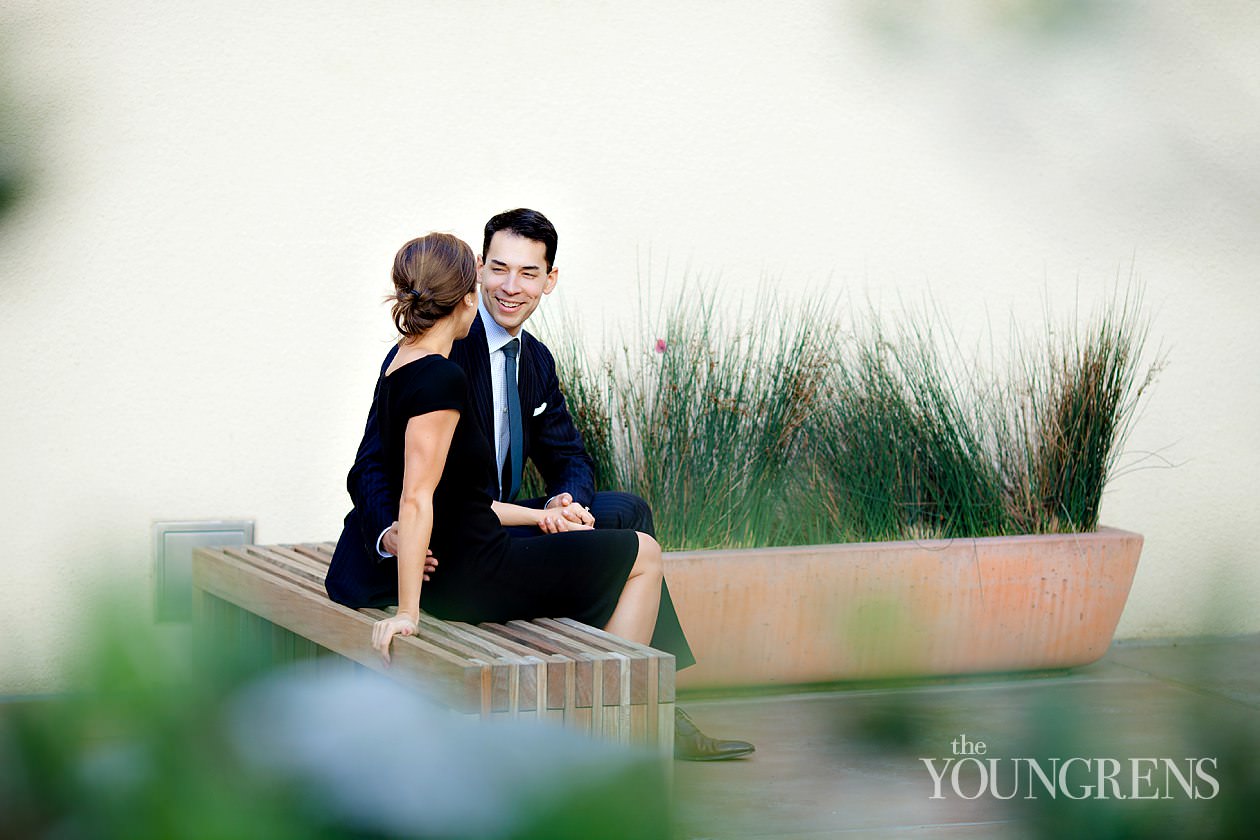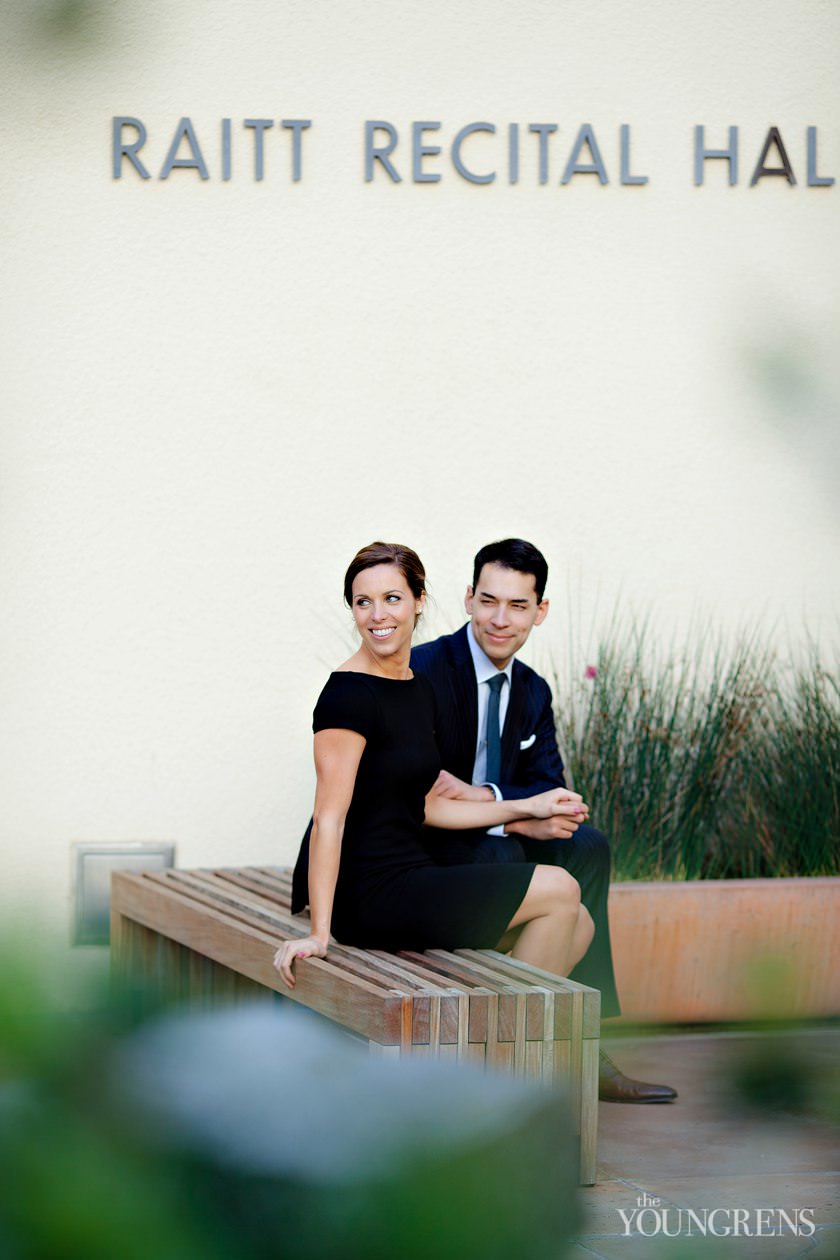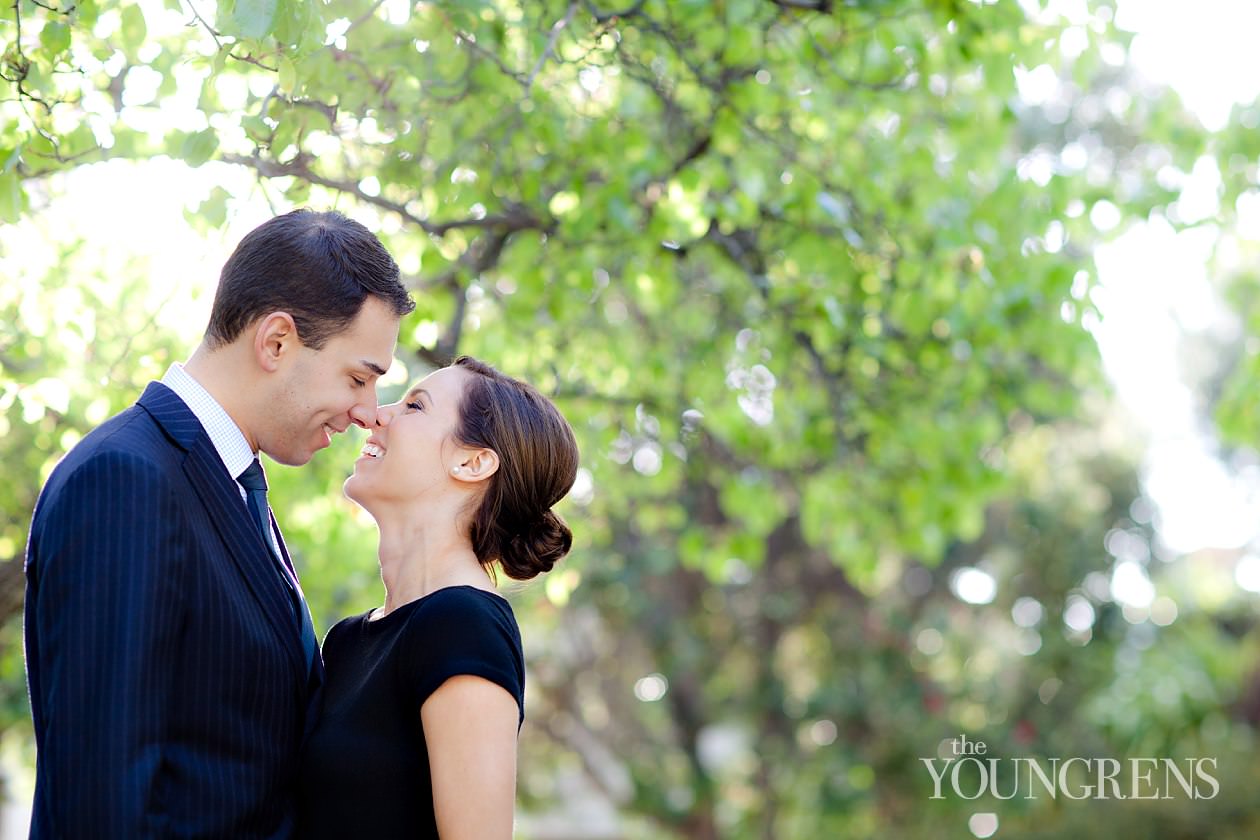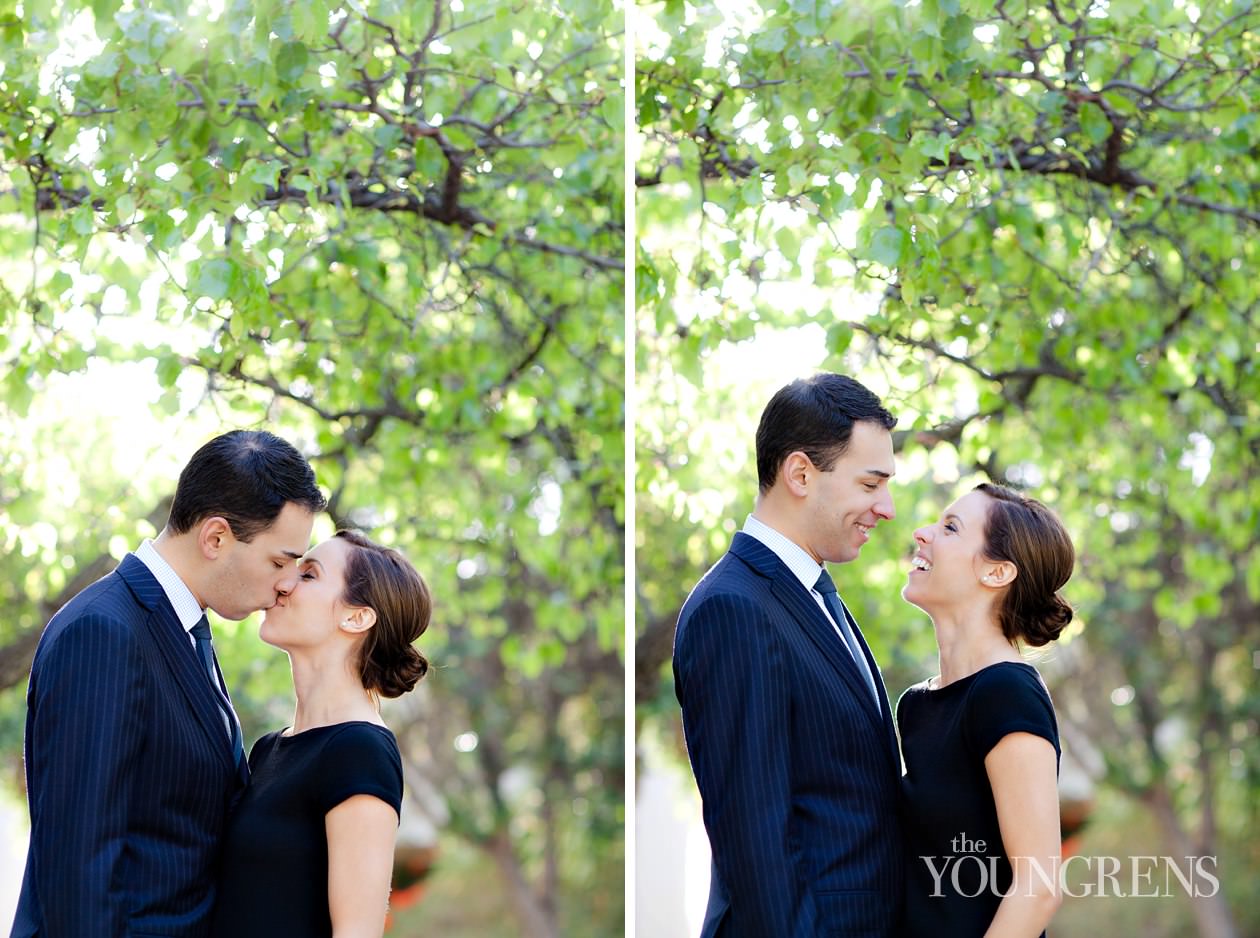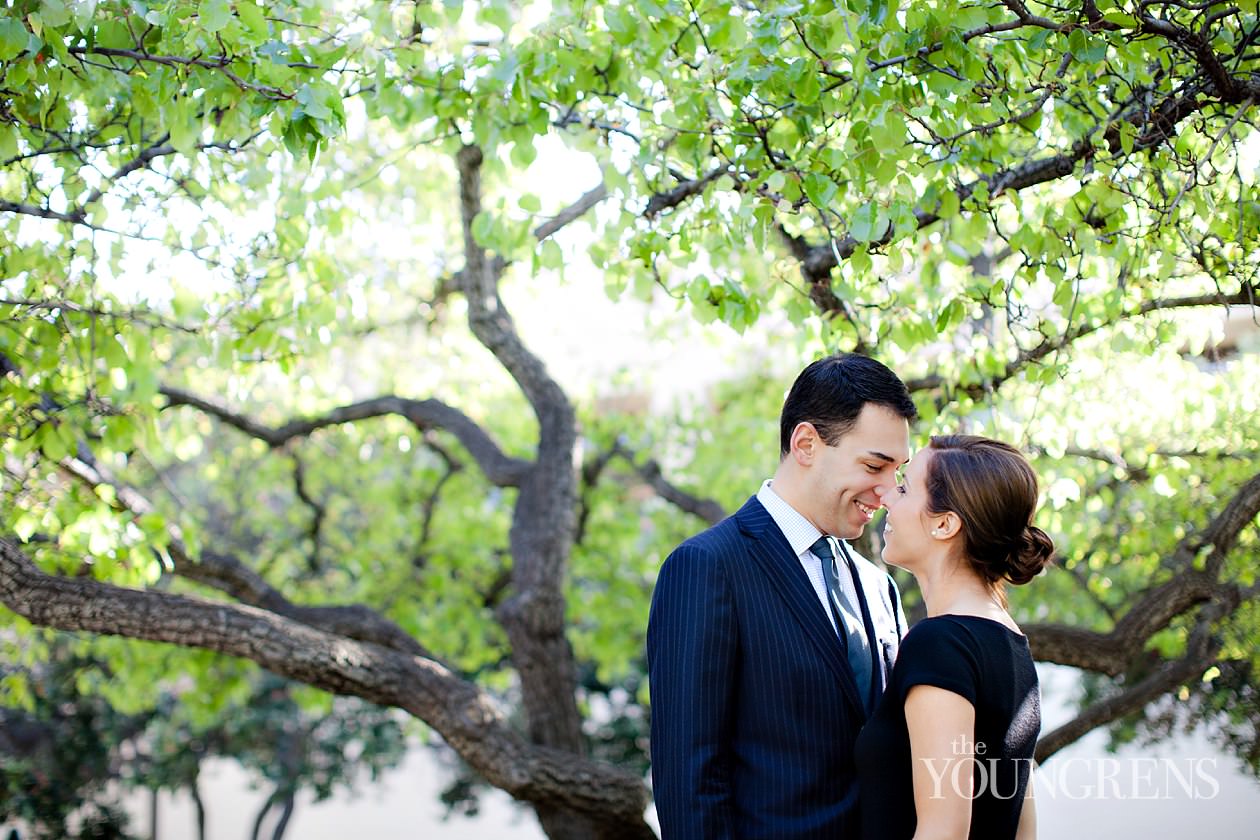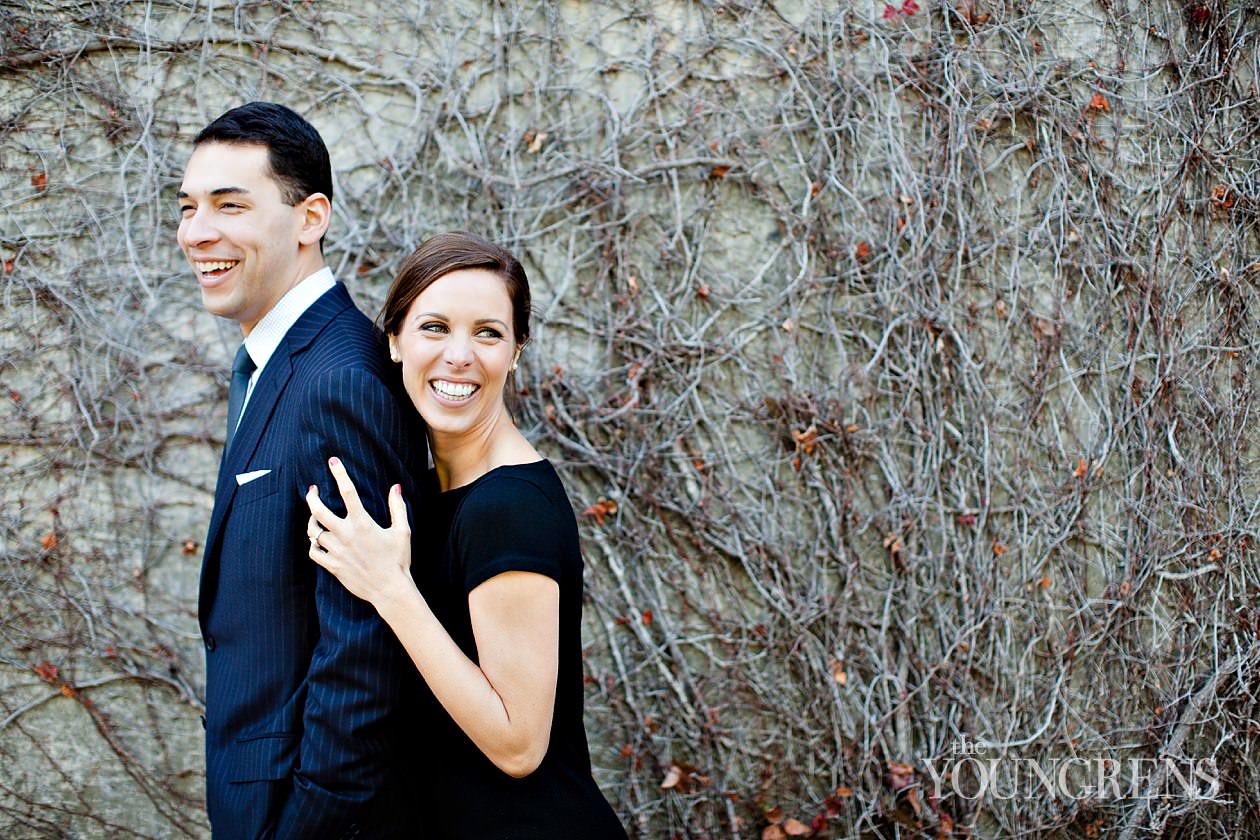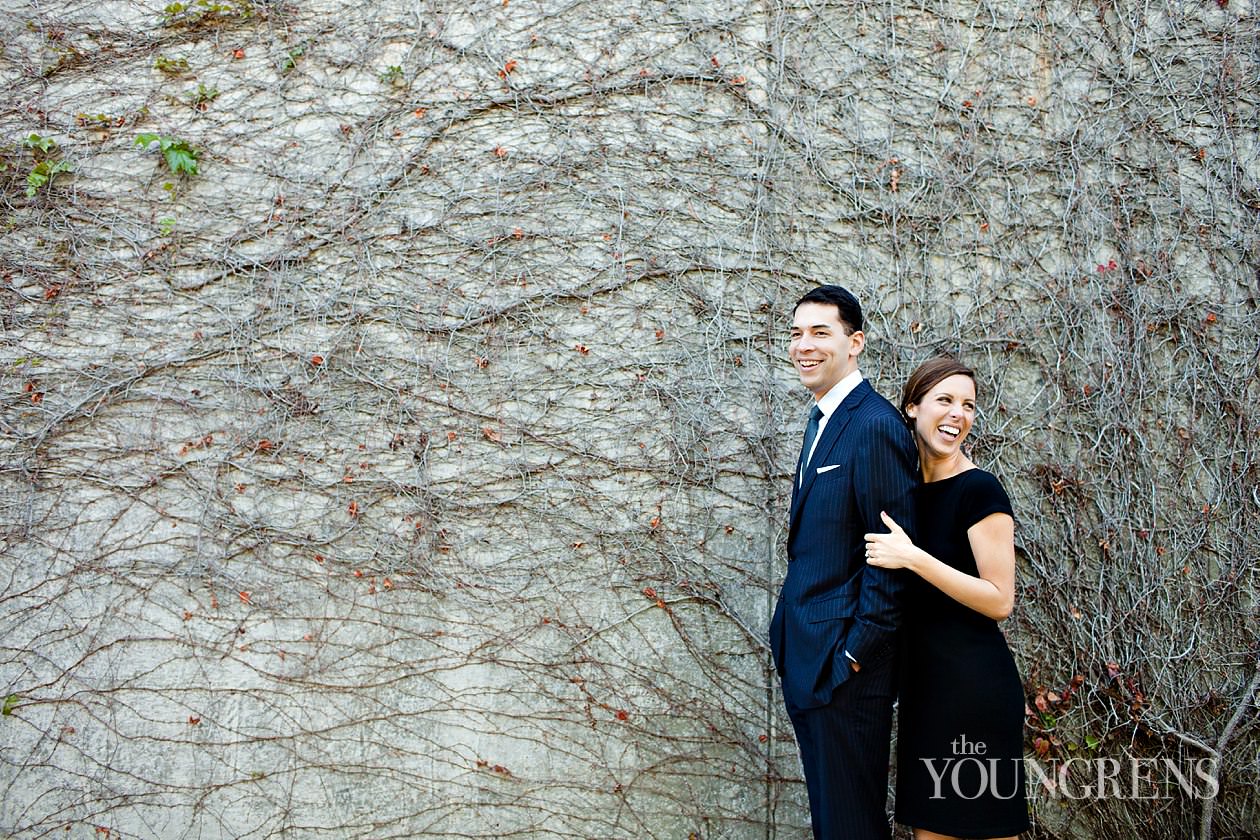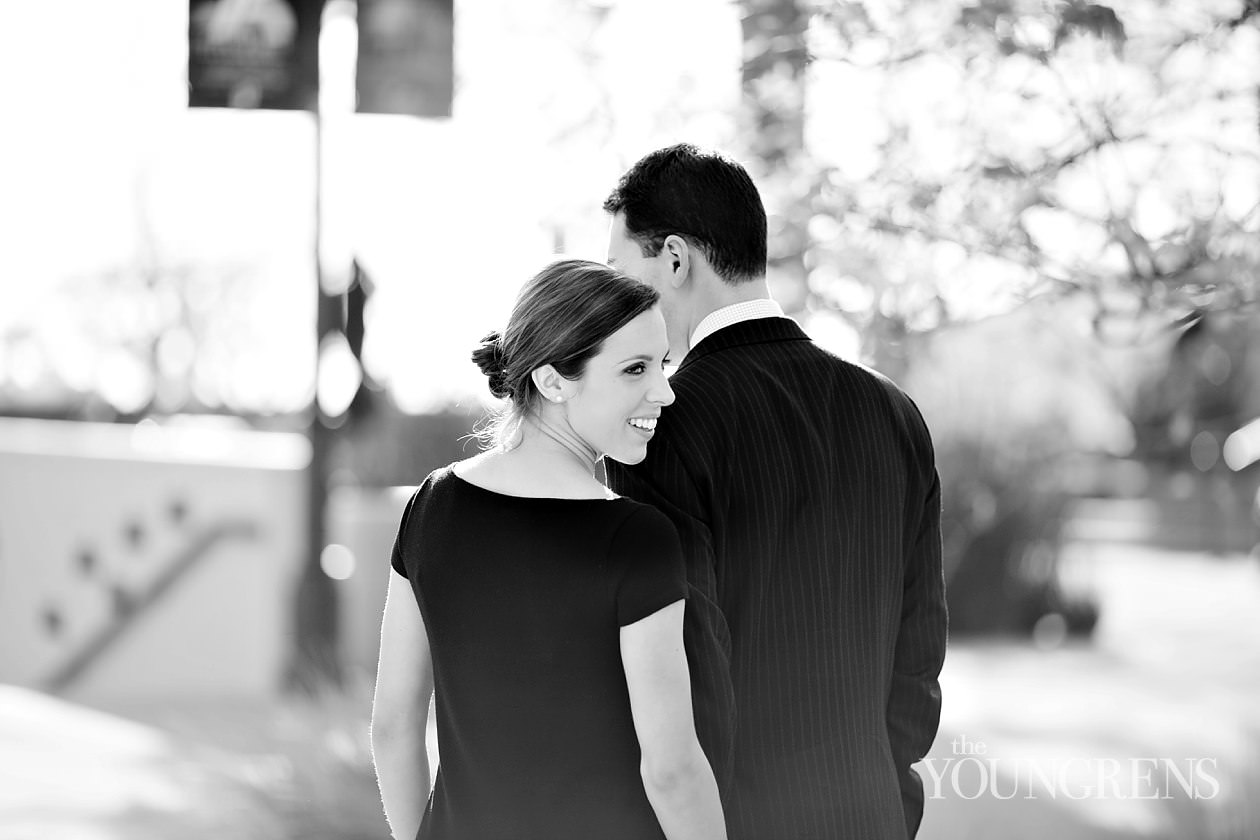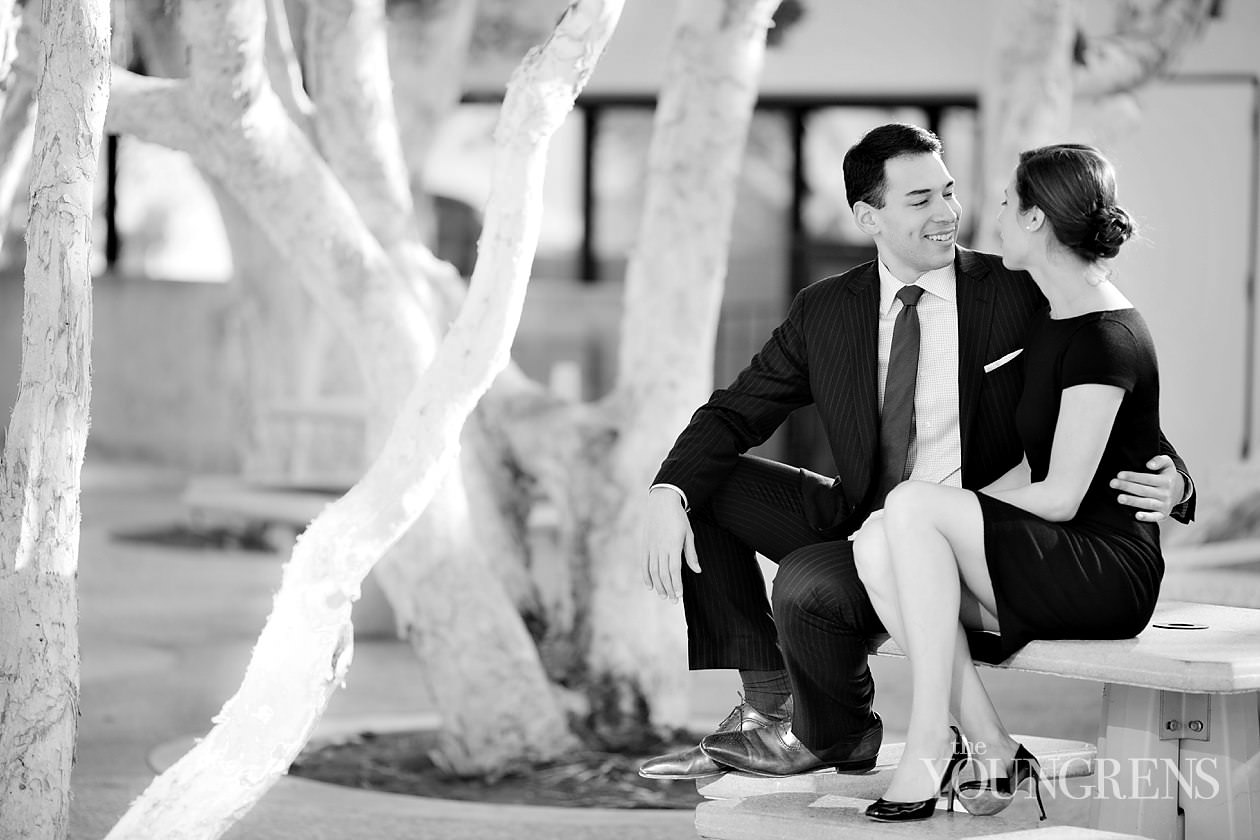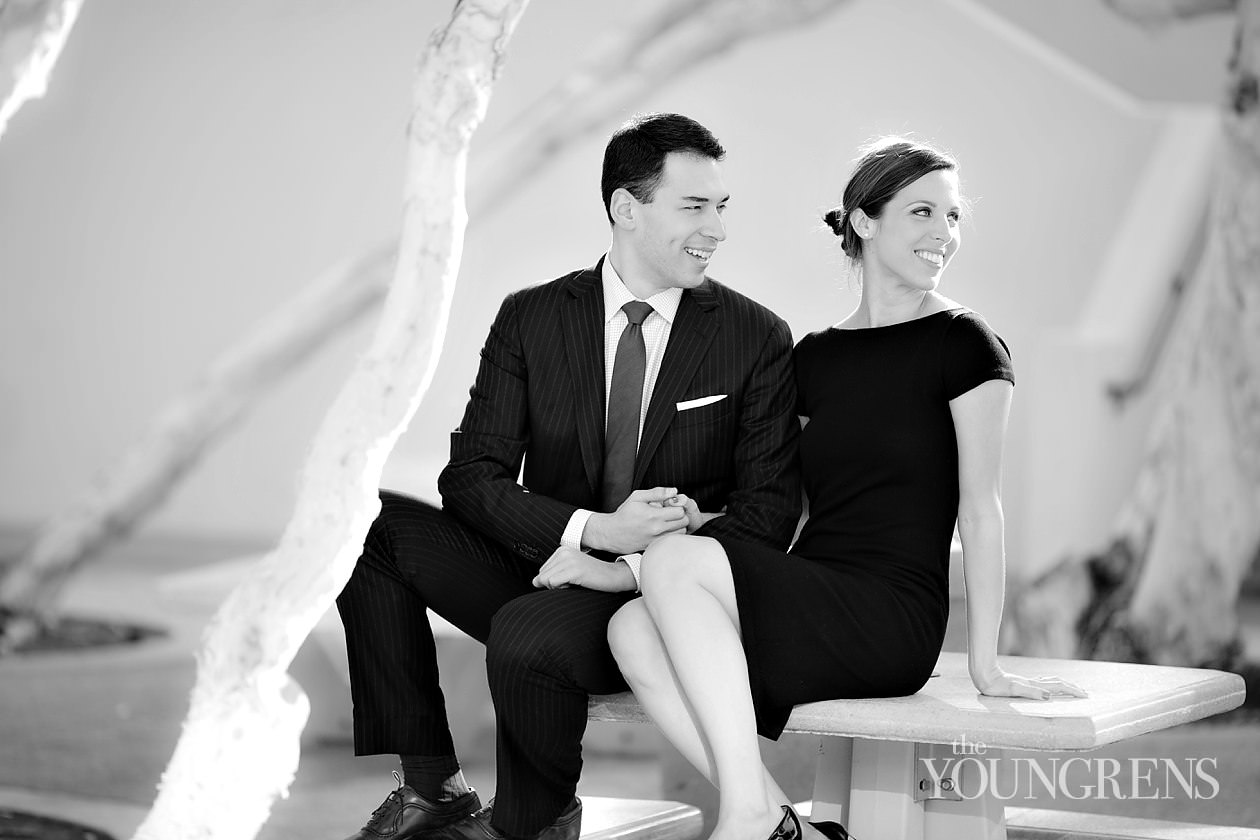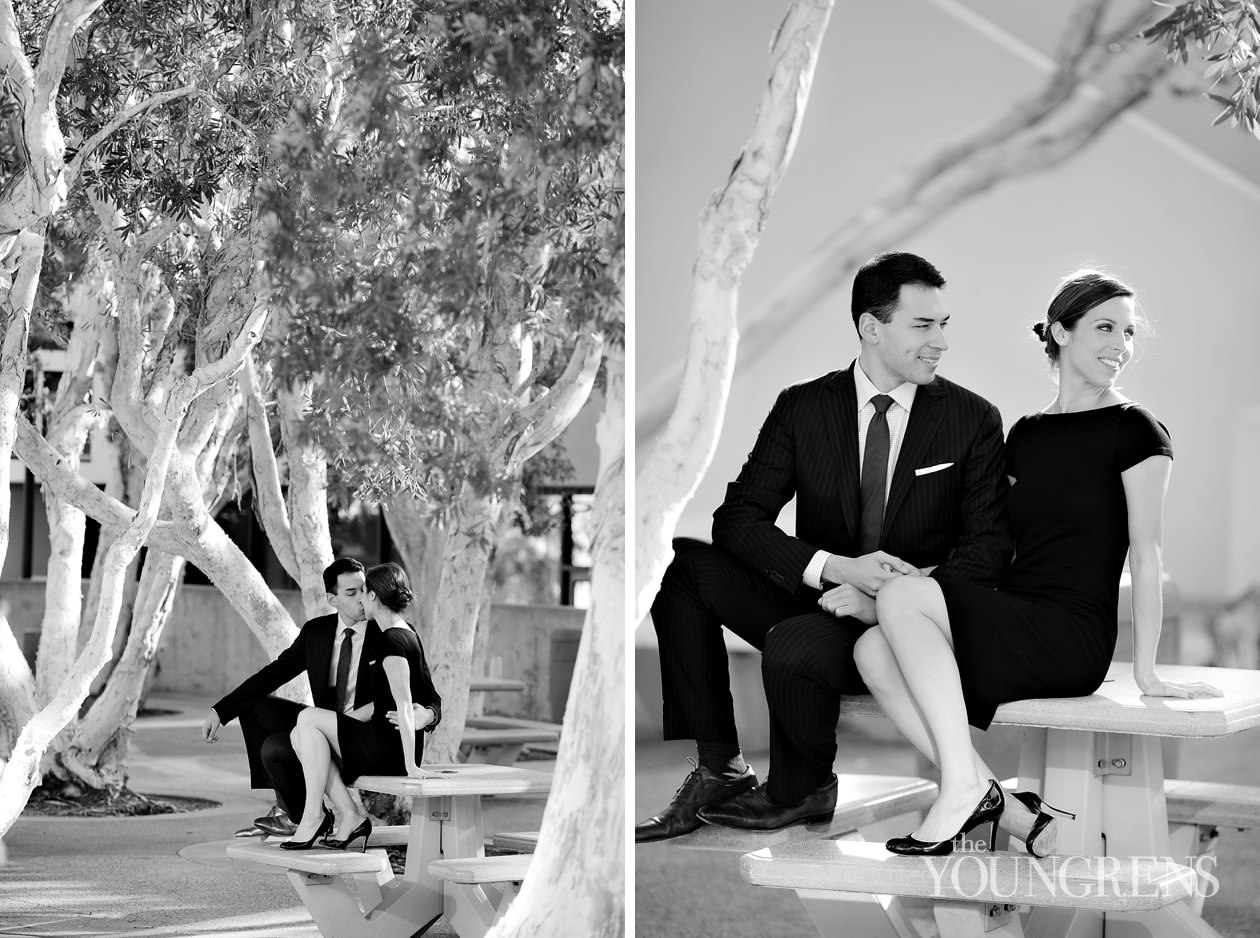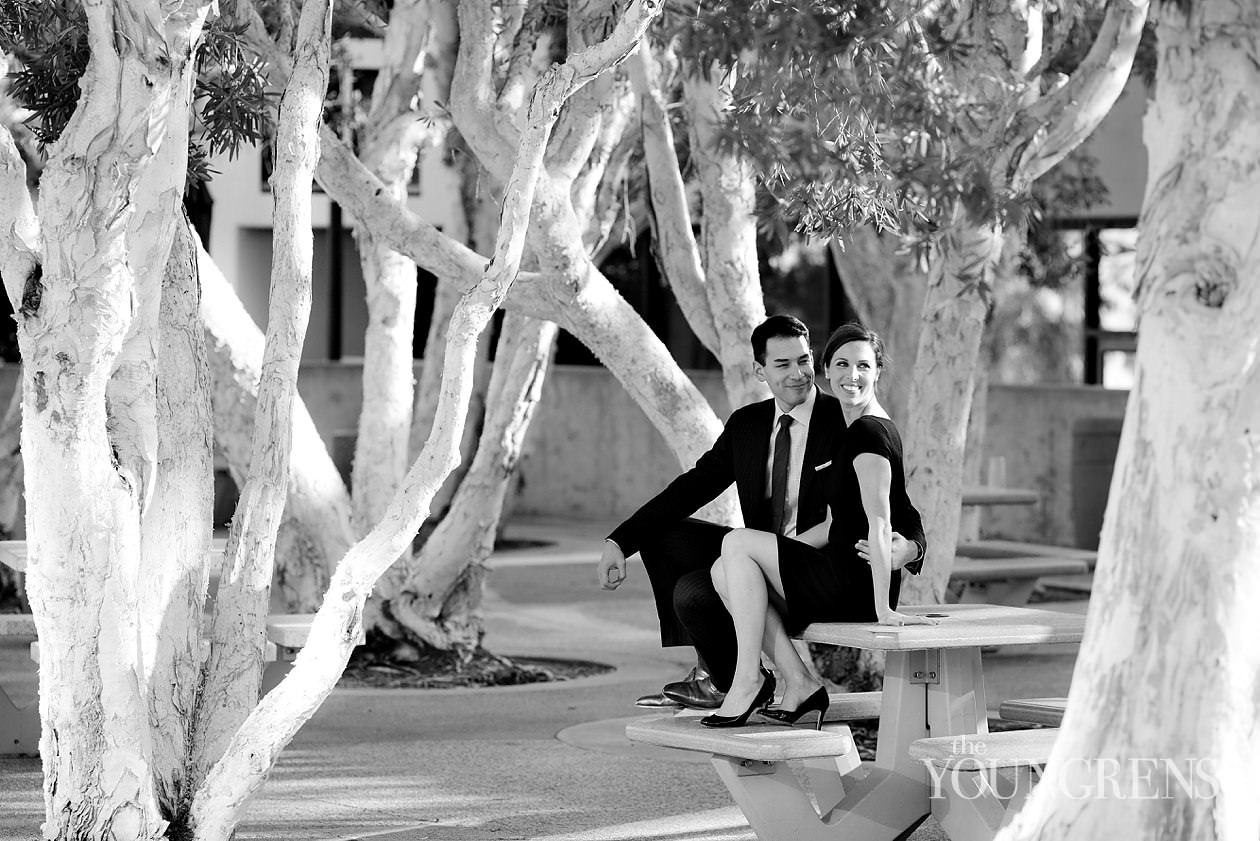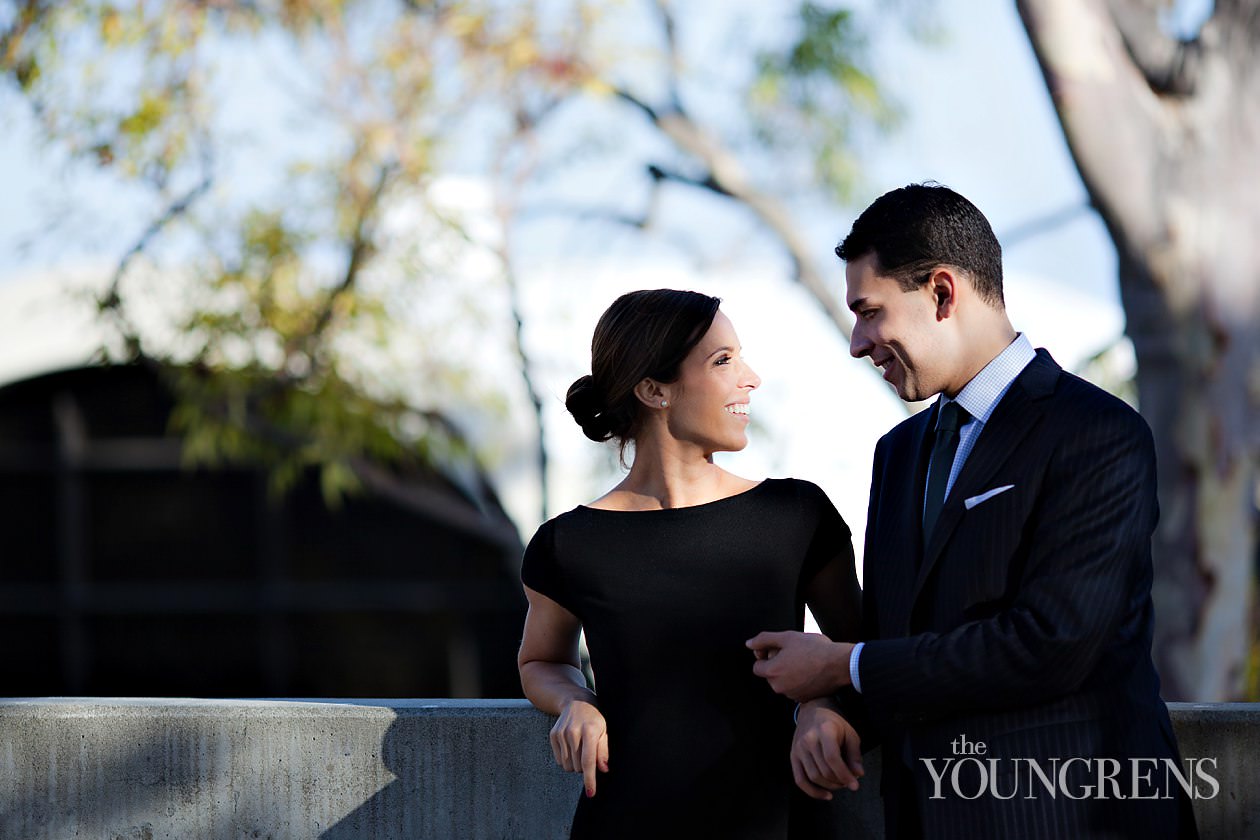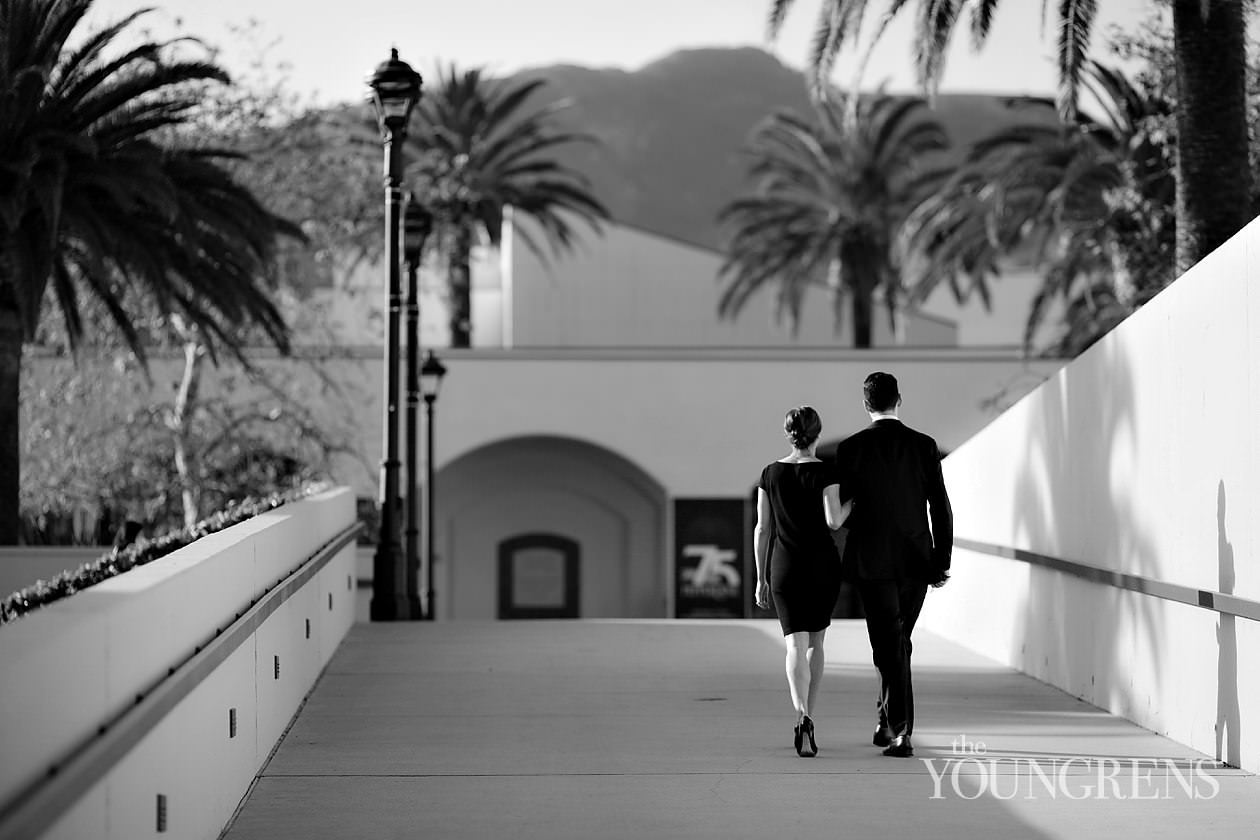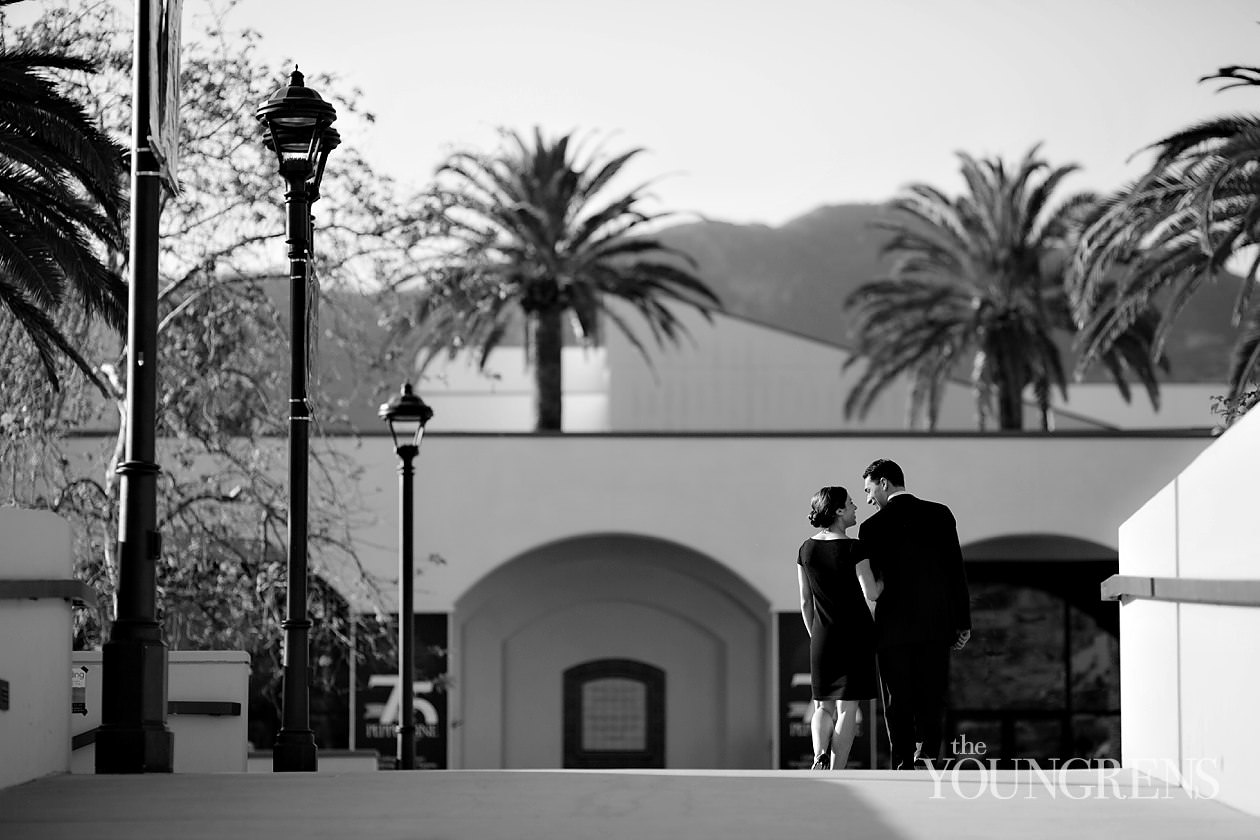 See you guys tomorrow for the second half of Stefan and Morgan's engagement session at Pepperdine University. And yes, the epic-ness continues!
Hugs,
Erin