They met in the most romantic of circumstances. He was the star musician of the music conservatory in France that they both studied at – the crazy talented eighteen-year-old violinist that all of the teen girls fawned over, vying for the quiet attention of this dashing older boy. Every girl wanted to be his girl. To hang on his arm as the counterpart to his brilliant mind.
Isabel was one of these girls that longed for the attention of Pepa, but she was the youngest girl at age 14 and too shy to ever approach him. So she studied his dark eyes and shy grin from afar, knowing that he was totally out of her league with his dazzling talent and older boy status.
But if you ask Pepa about the girls fawning over him, he just shyly grins and shakes his head in denial, his cheeks turning a bit red. To him he never noticed the girls. He only noticed Isabel because she was different – not only is she drop dead gorgeous, but she's full of quirks. He loves her dynamite smile and her wrinkled outfits; her brilliant mind and her slight clumsiness; her passion for learning and her chill outlook on life. For Pepa, it's the little imperfections that make her absolutely perfect to him.
OMG – this session was AMAZING. Jeff and I clicked instantly with Pepa and Isabel when we met up with them at the Philadelphia Museum of Art for their engagement session. Not only do they have the cutest story, but they are the cutest together. Pepa is this reserved and brilliant musician from Prague that plays violin around the world and Isabel is this stunning woman with a sharp mind and bright smile studying at UPenn. It's so stinkin' easy to fall in love with these two and their magnetic chemistry!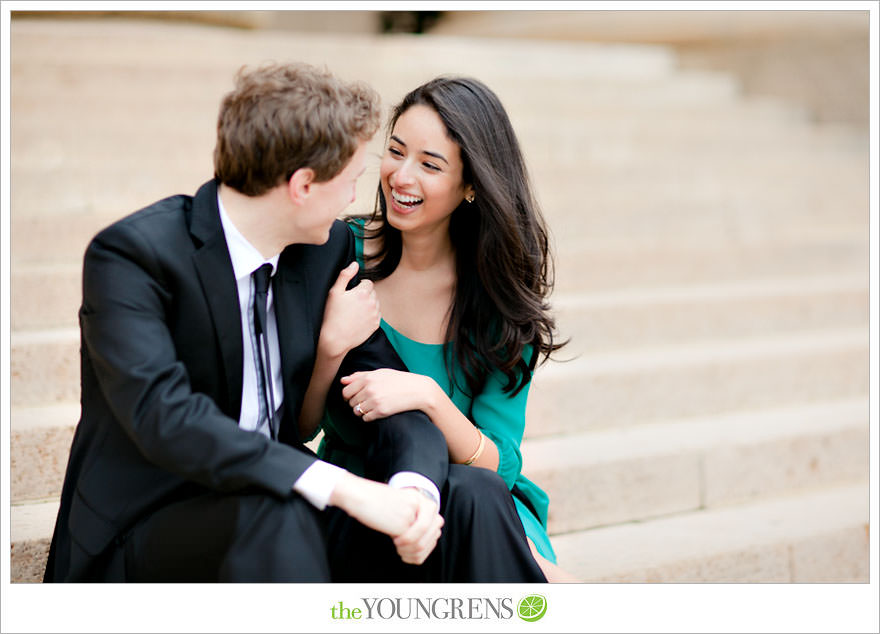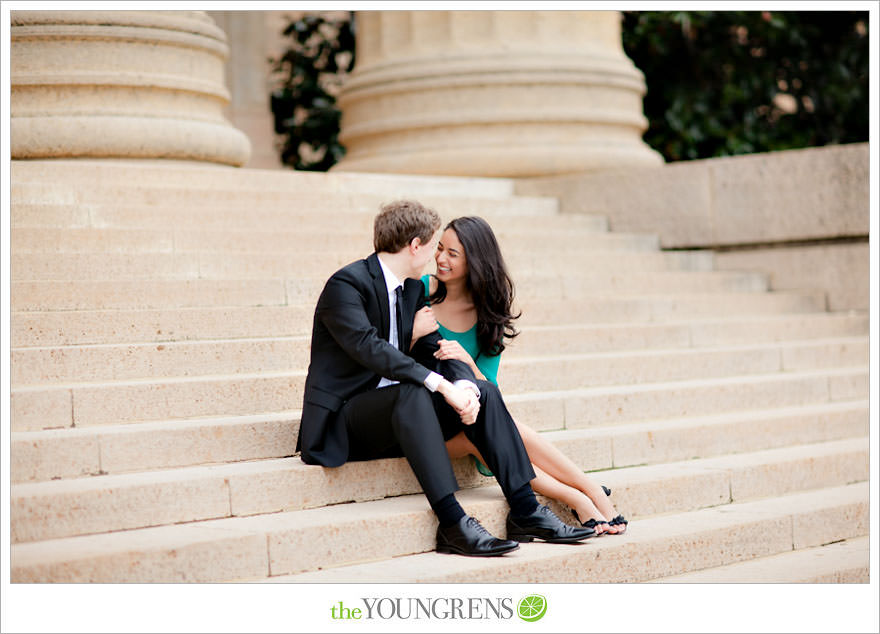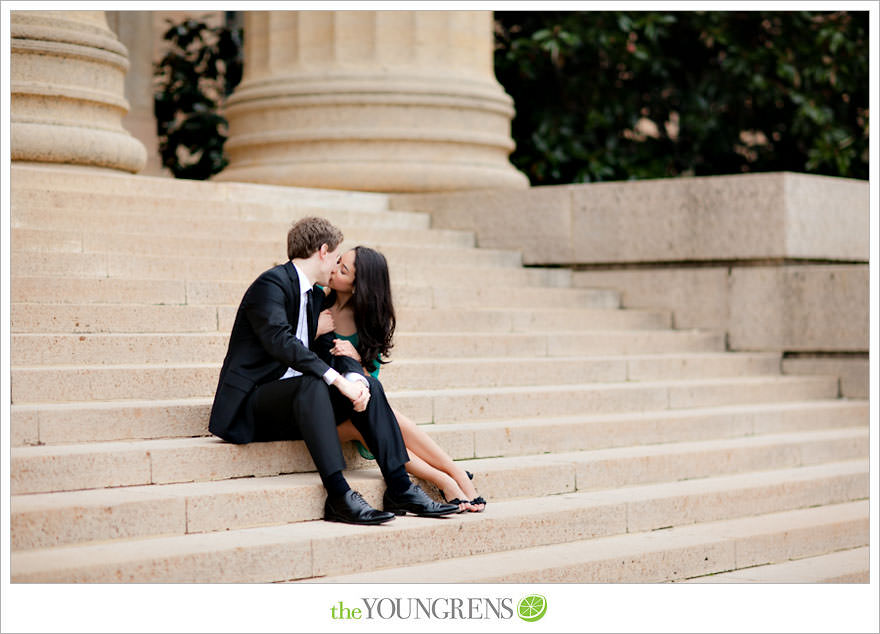 This was our first time shooting at the Philadelphia Museum of Art, and we fell in love with the warm stone and romantic architecture.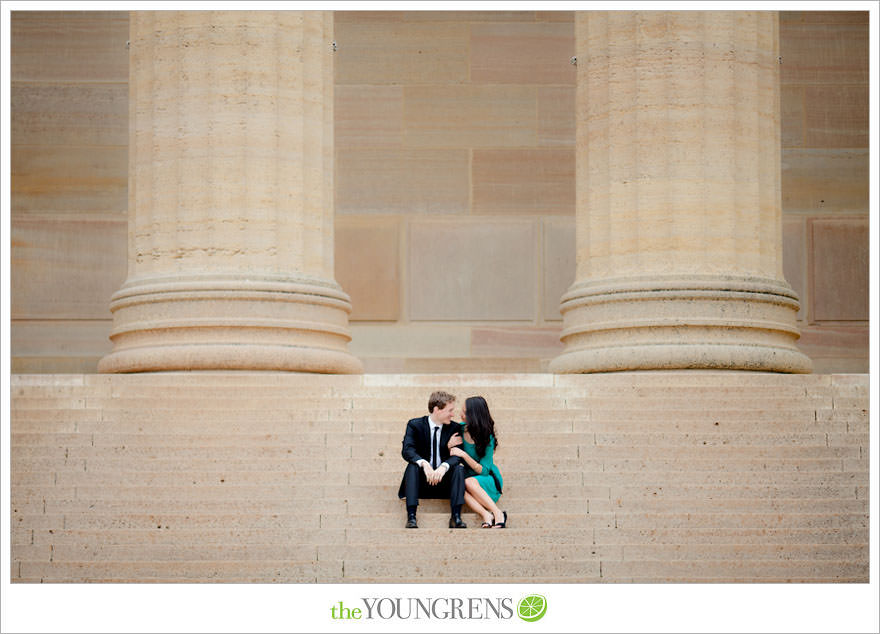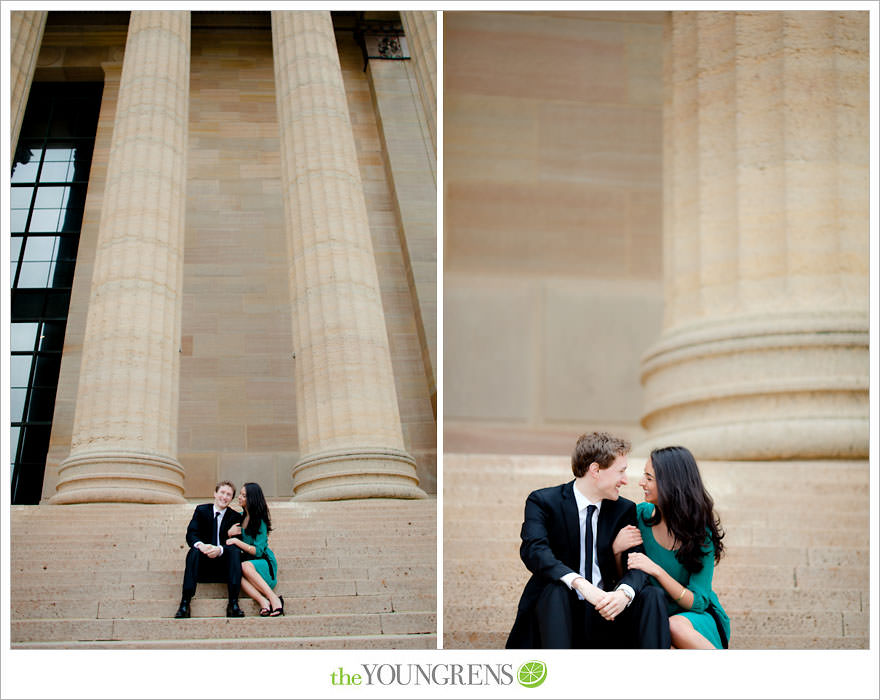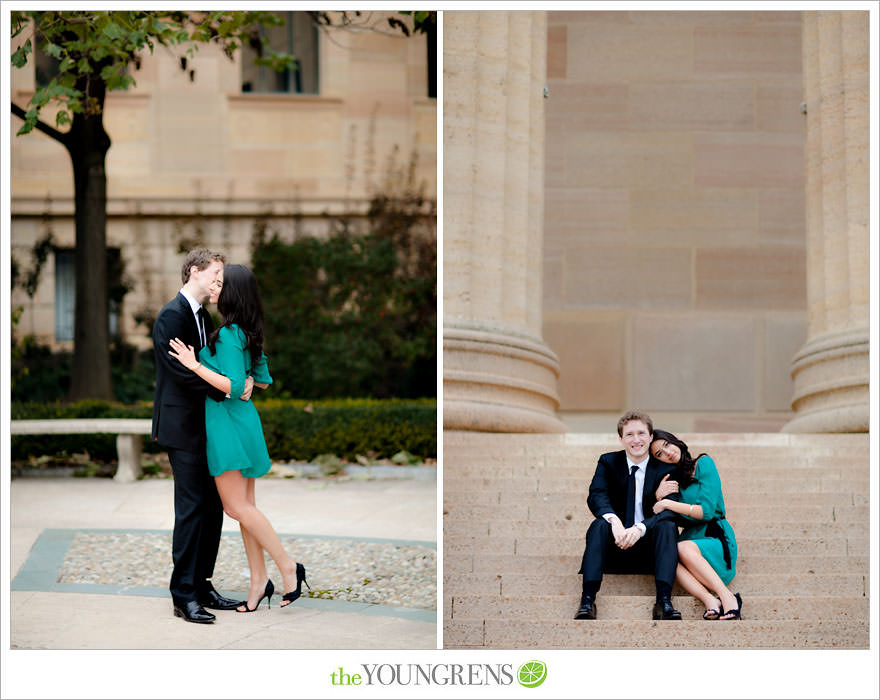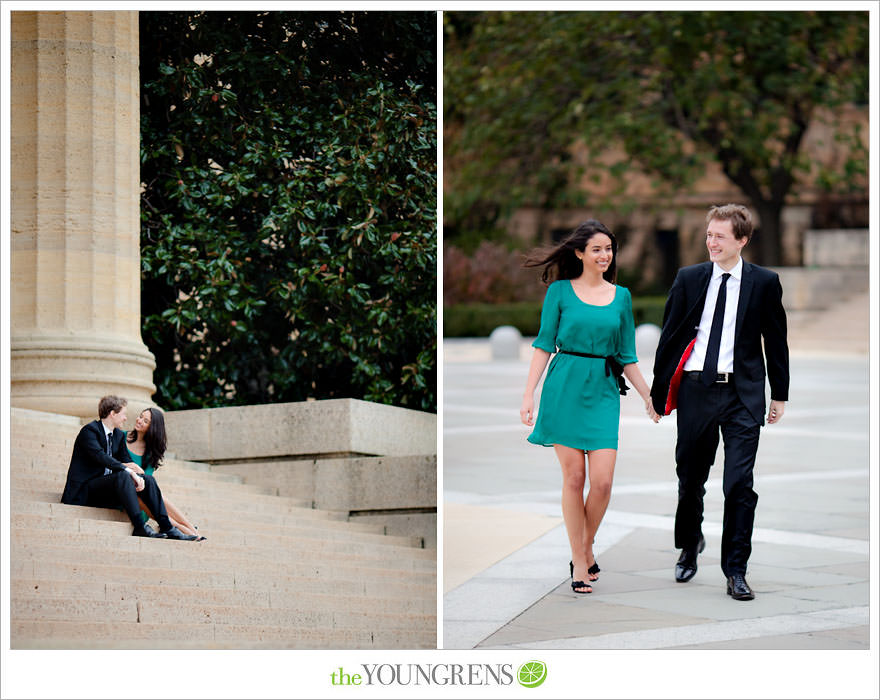 See? How can you not instantly fall head over heels for these two? This was them laughing just seconds into the shoot.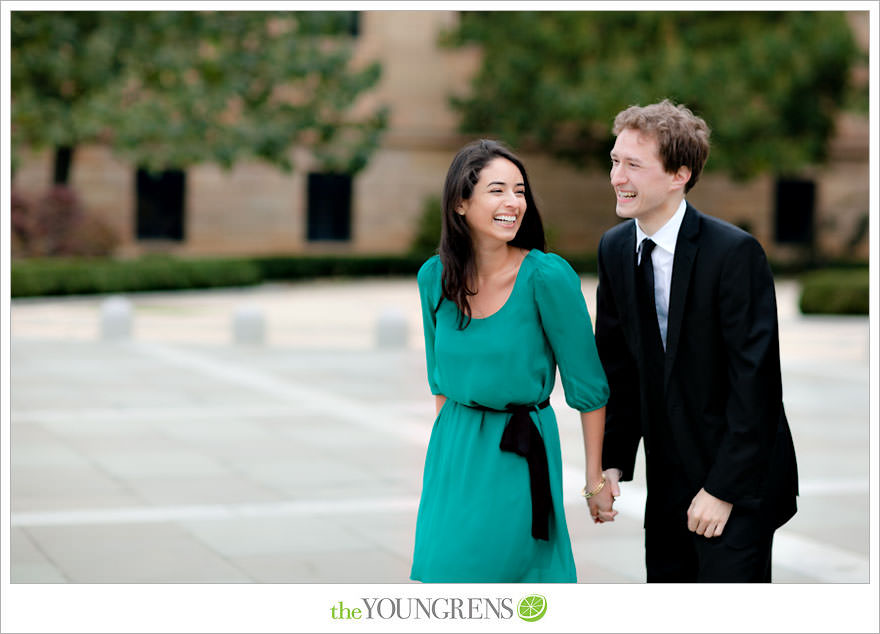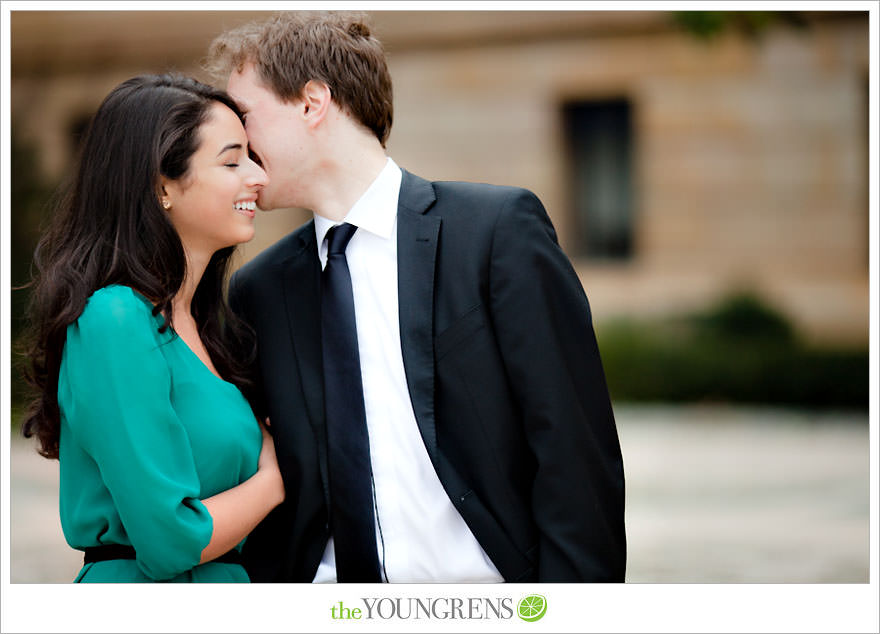 I loved Pepa's skinny tie. He did a perfect job of choosing his look for the session. It felt so stylish and yet soooo him.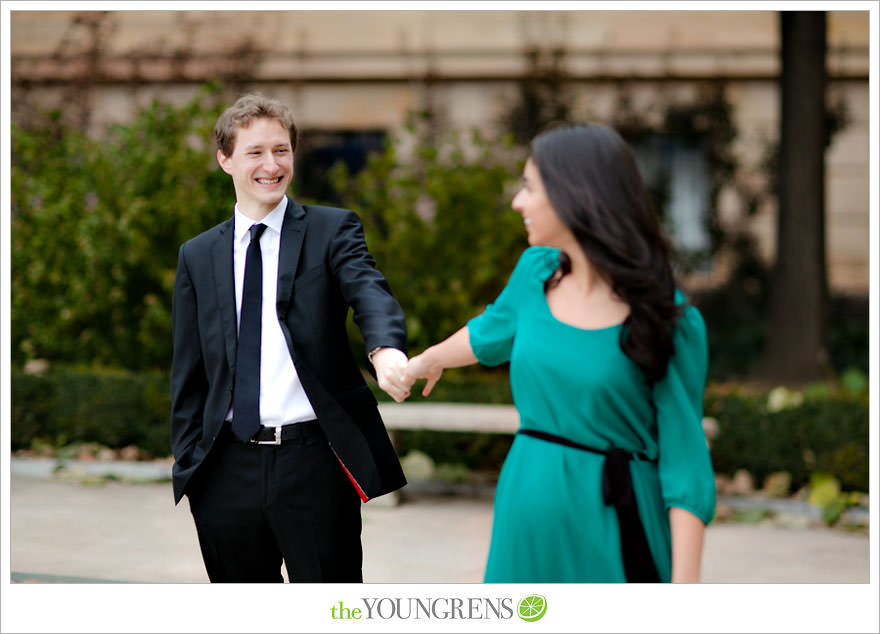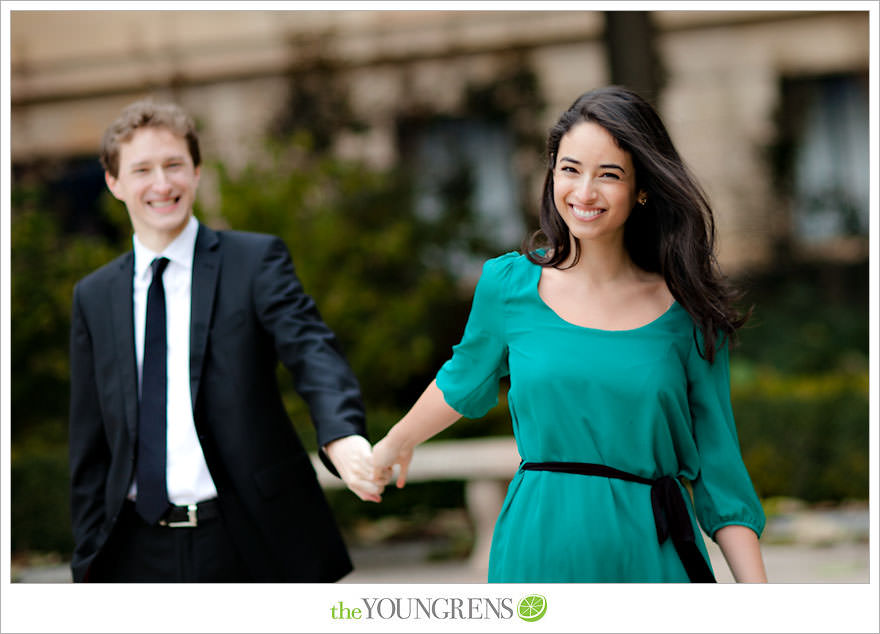 Seriously??? We could do no wrong with these two in front of our cameras. Their smiles are so stunning!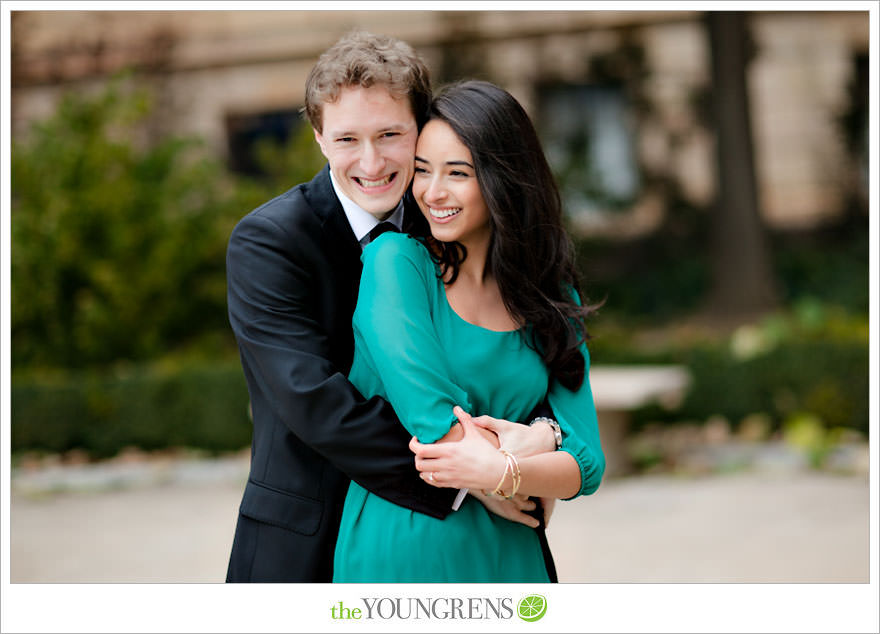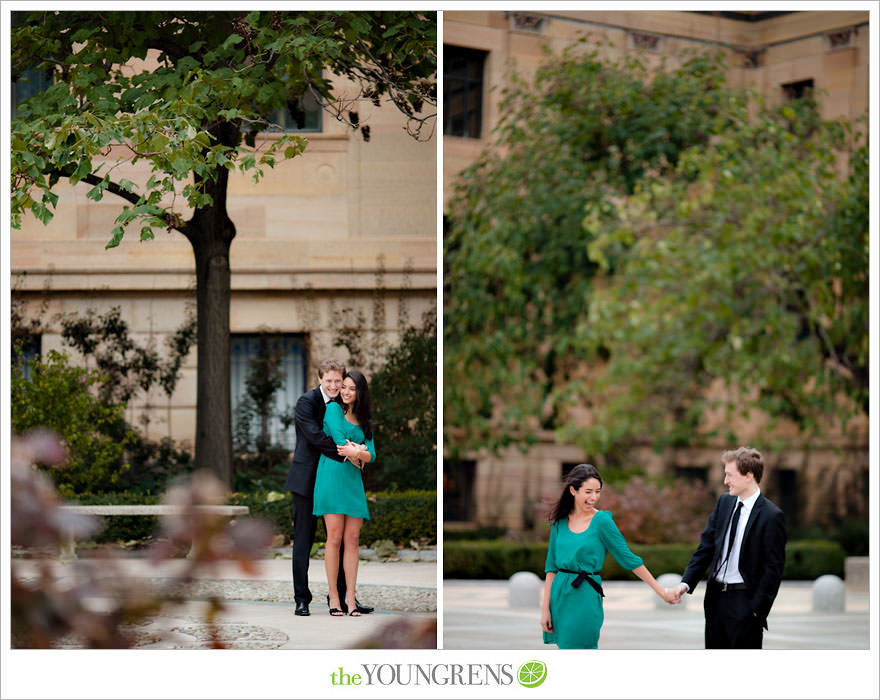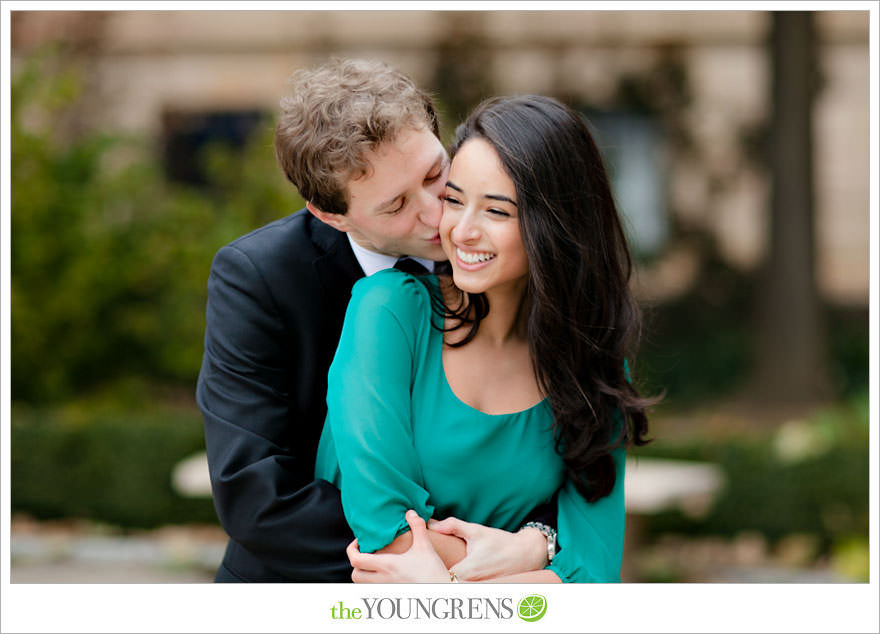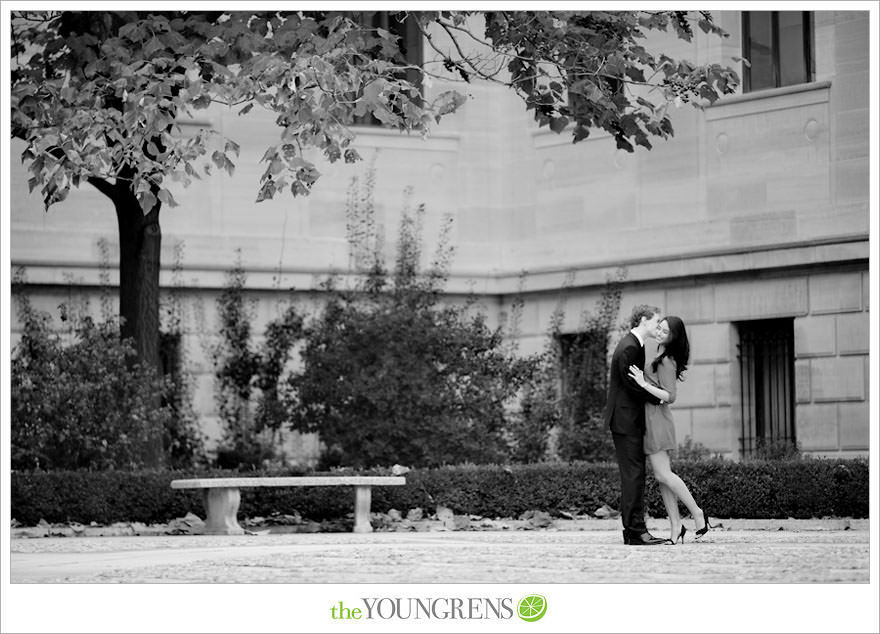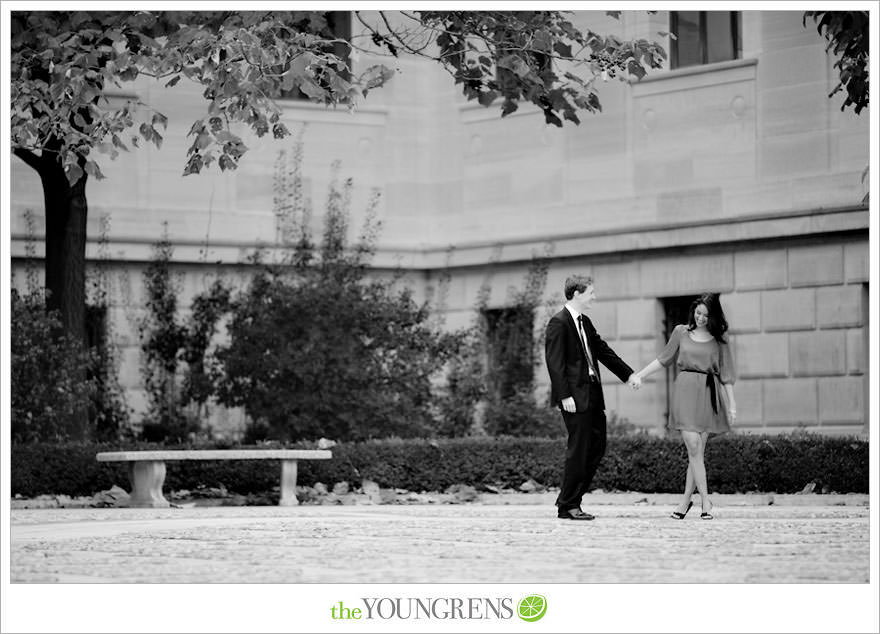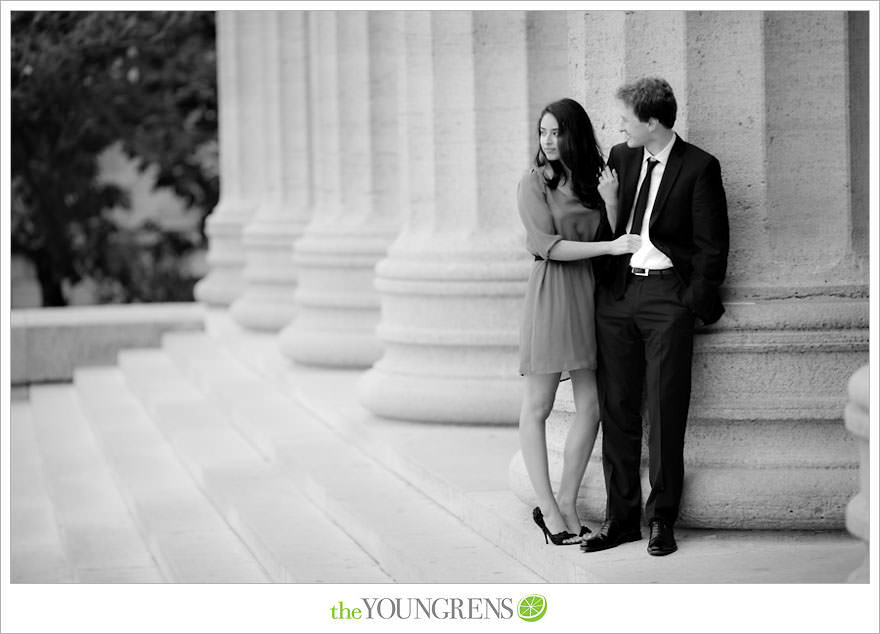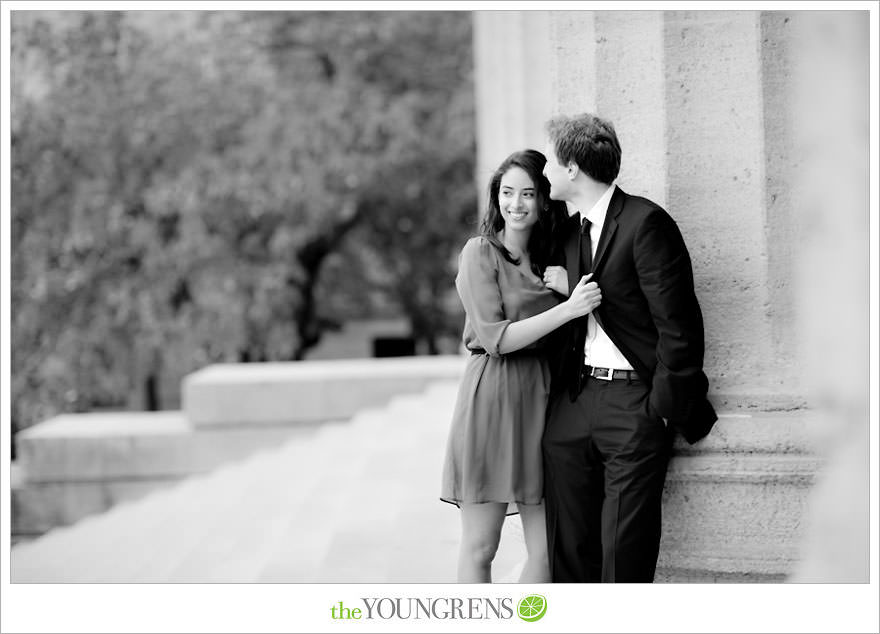 Some of my favorites! Isabel asked if she could pull on his tie… ummmm, YES.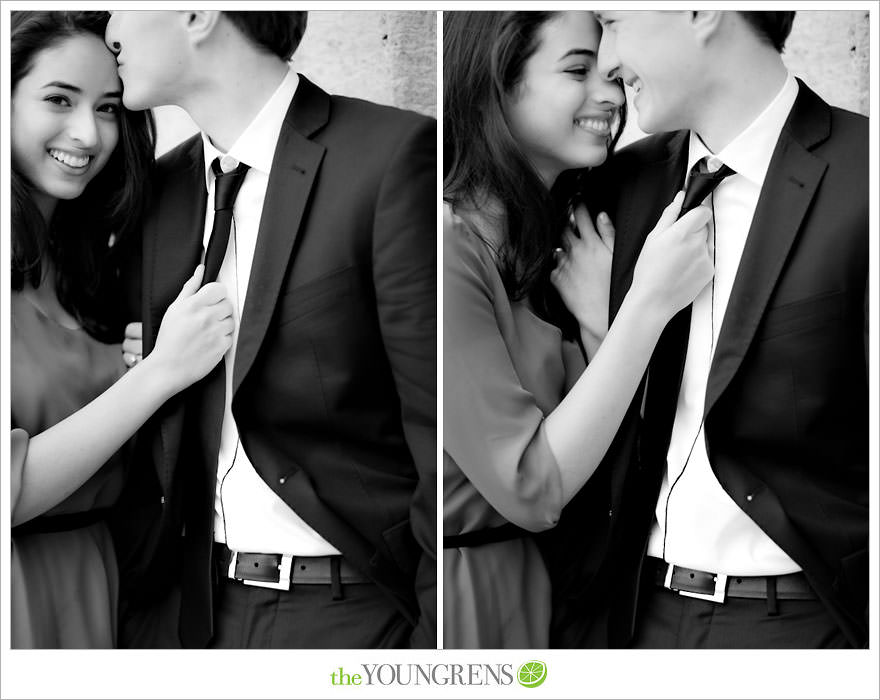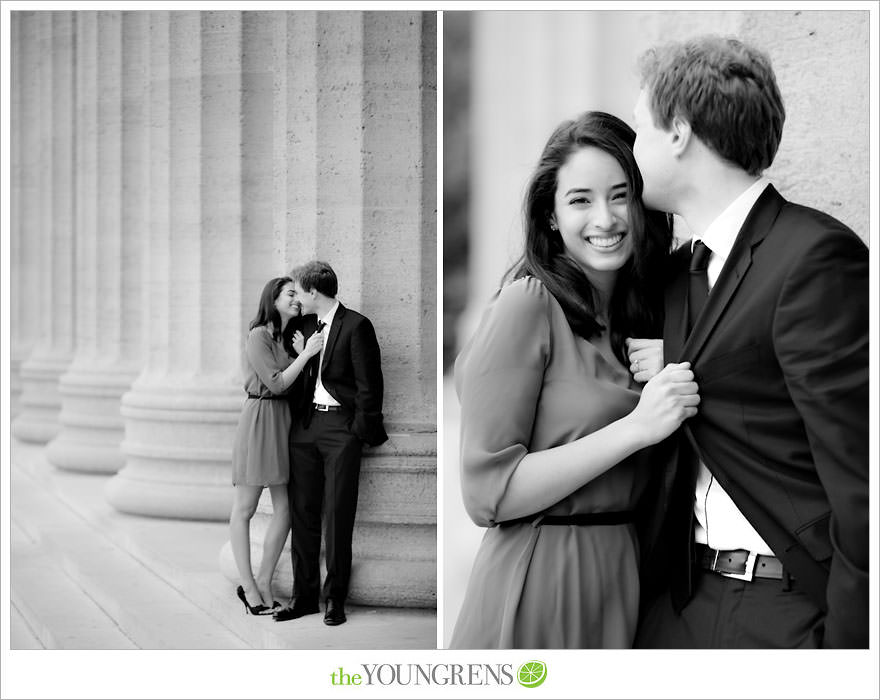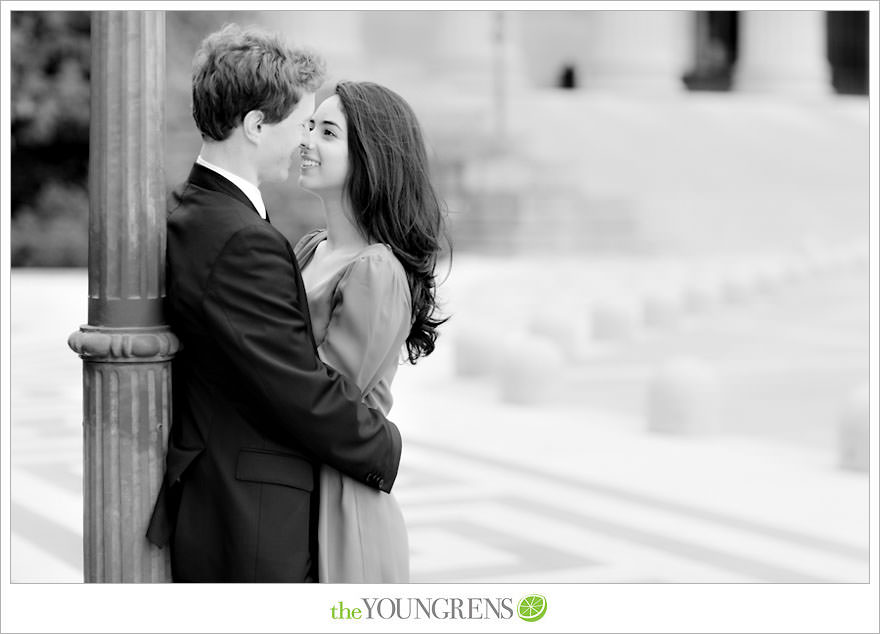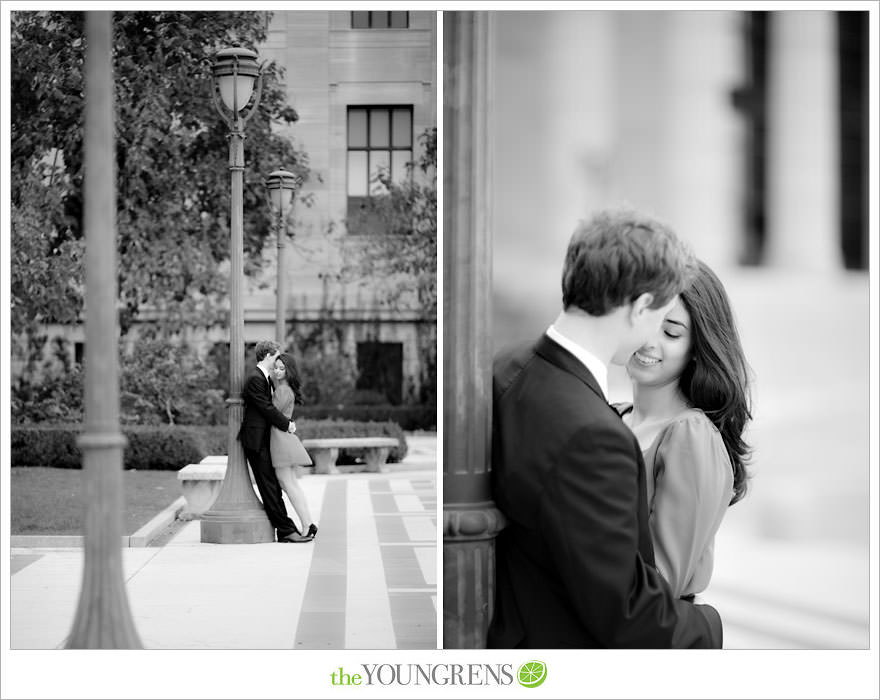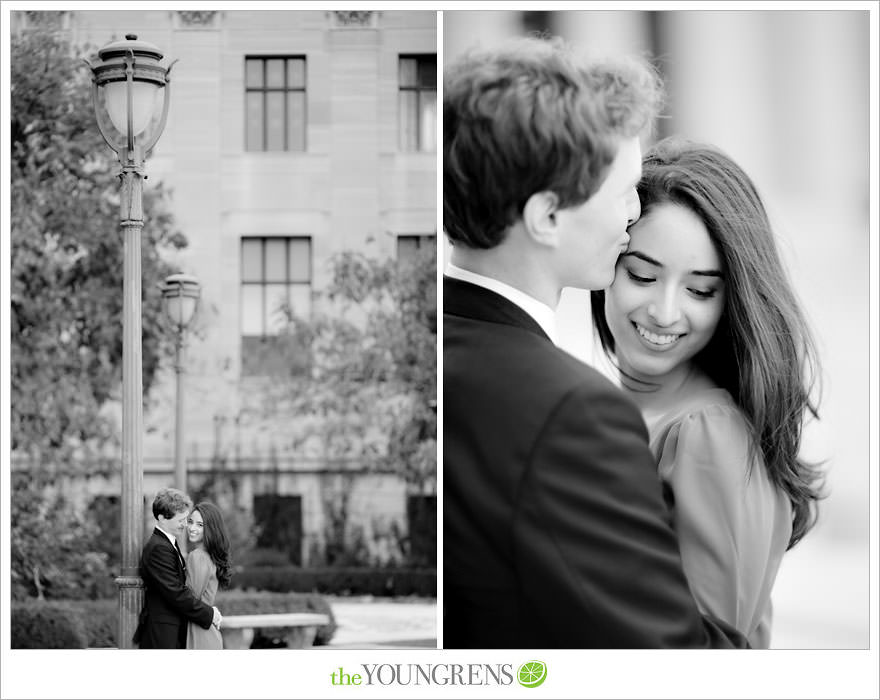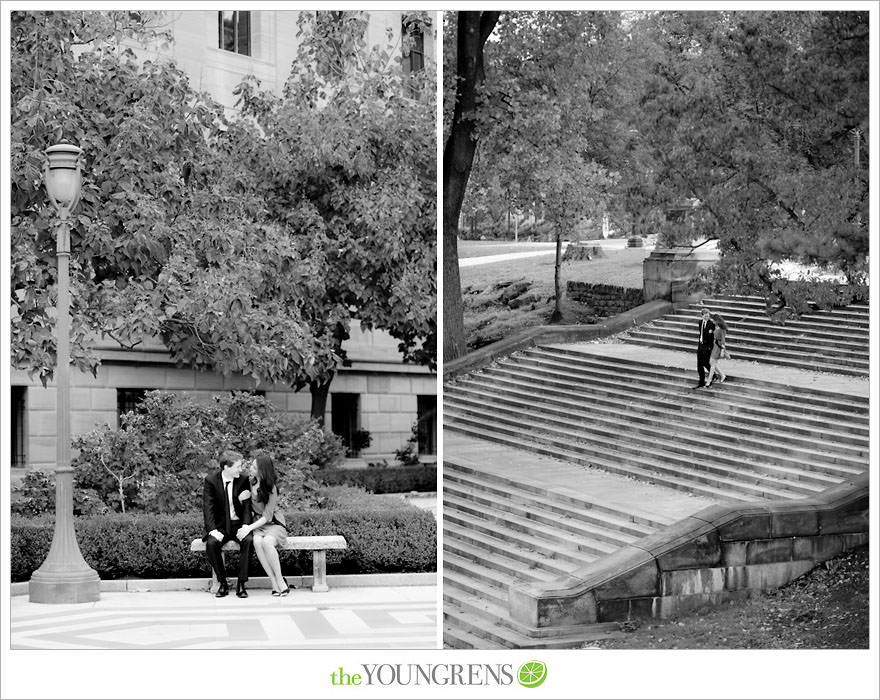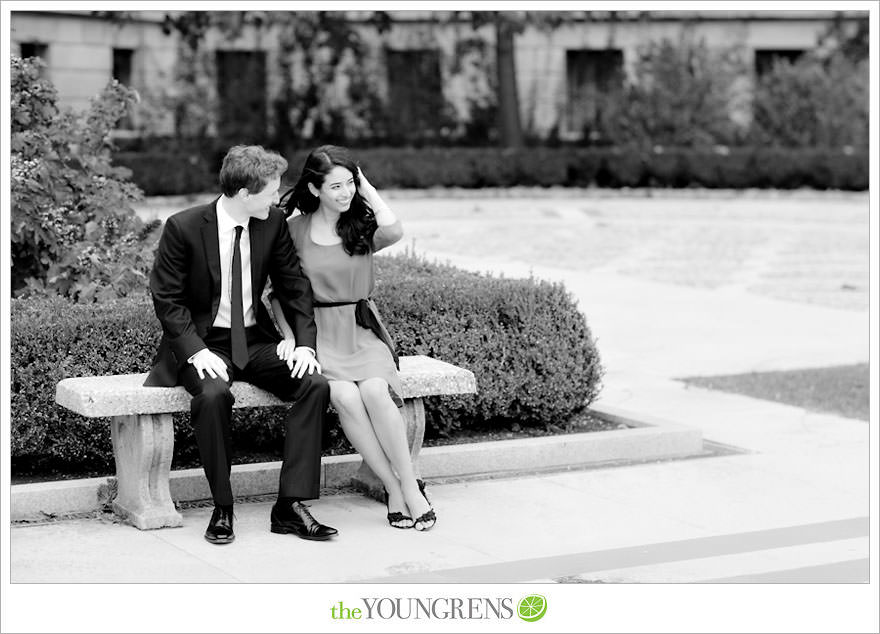 It was a foggy morning in Philly, which made the skyline so romantic.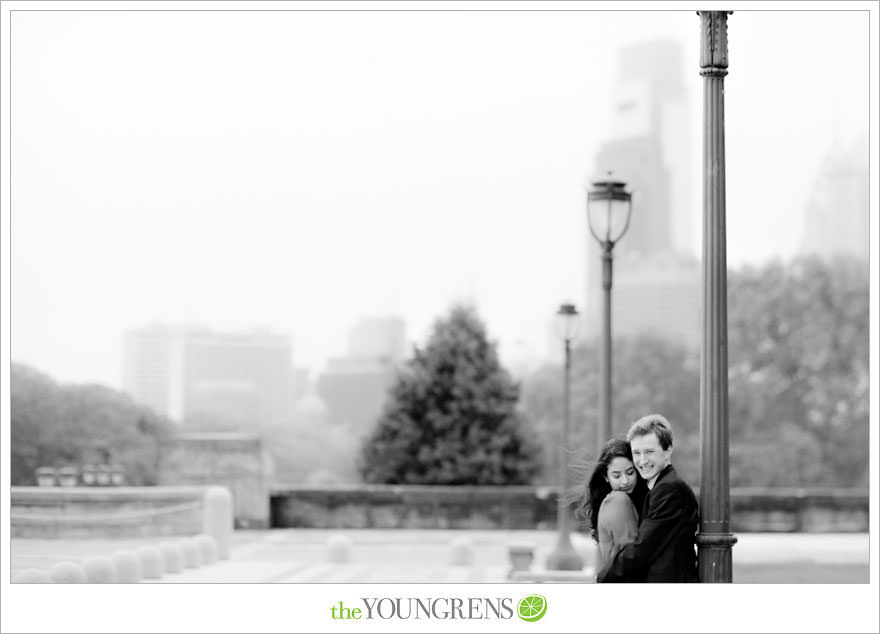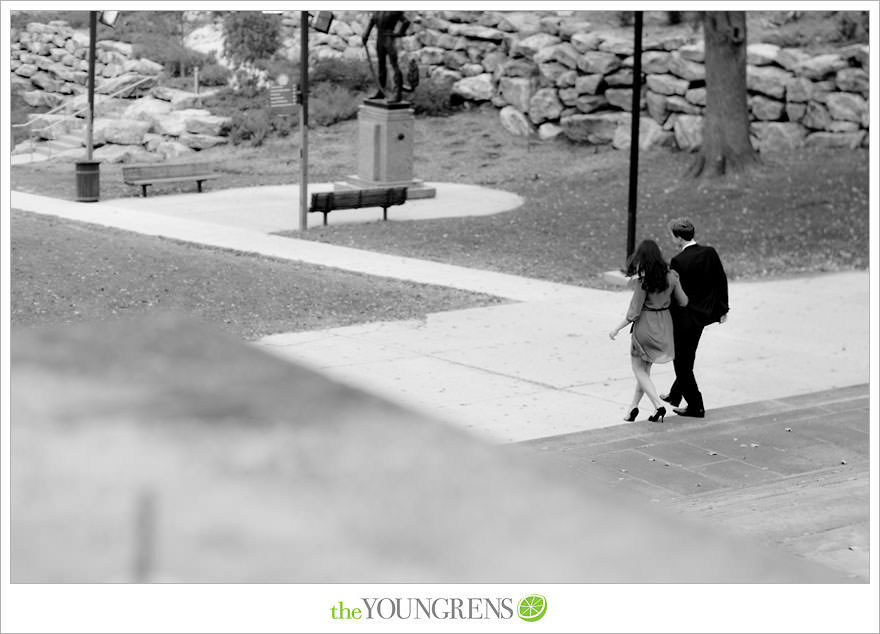 Part Two of Pepa and Isabel's engagement session at the Philadelphia Museum of Art is just as amazing as Part One – I'm so excited to share the rest with everybody tomorrow, including some rockin' heels that Isabel brought along! See you then!
Hugs,
Erin