Amy told Jon that if he proposed before college graduation, she would say no. She wanted to marry him, but for some reason she had this thought in her head that she didn't want to be engaged while still in college. She'll admit that it was just a silly thing of hers and she's not really sure why she felt so strongly about it.
A few weeks before graduation, Jon proposed anyways.
He'll admit that it was a silly thing of his, that he just couldn't wait until school ended to pop the question. But that's how strongly he felt about Amy. He couldn't wait any longer to choose her. To make sure she knew with every fiber of her being that he wanted to spend the rest of his days by her side.
And she said yes. A big, fat, wholehearted, who-cares-about-graduation yes. Because she chose him too.
Jon and Amy are this cute mix of opposites. Amy is a free-spirited, animated girl with a big smile that crinkles her eyes, while Jon is a quiet thinker with a soft expression and a warm look. But they're both intense world travelers with a lot of life and a lot of miles under their belts. And I don't just mean airline miles – we shot their engagement session while they were here in San Diego from Boston for Amy to run the Rock 'n Roll Marathon. They're both avid runners and they love taking long drives and road trips together so I really mean it when I say they've been through a LOT of miles together! In fact, they rented a convertible and we shot a 'long weekend drive' themed session which you'll see in Part Two tomorrow! But for today, we let these two work their magic in a perfect little meadow.
How cute is Amy's outfit?? If she weren't a gazillion sizes smaller than me, I would rip that skirt off of her teeny little body and hide it in my closet! Love!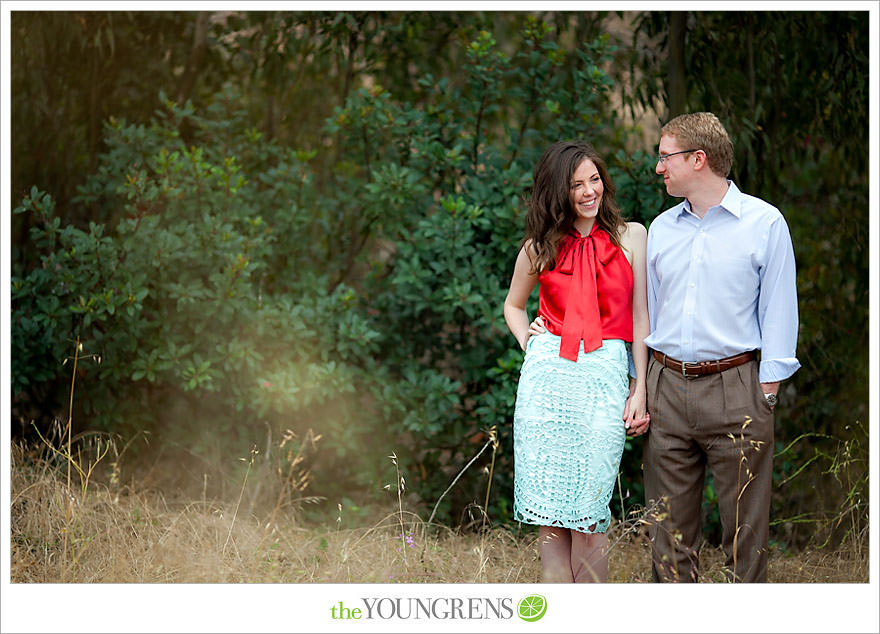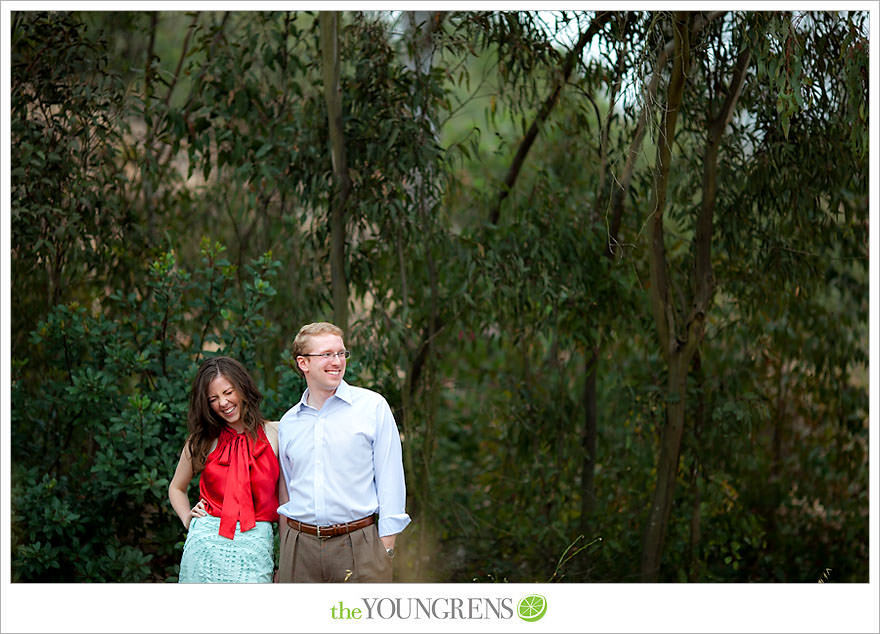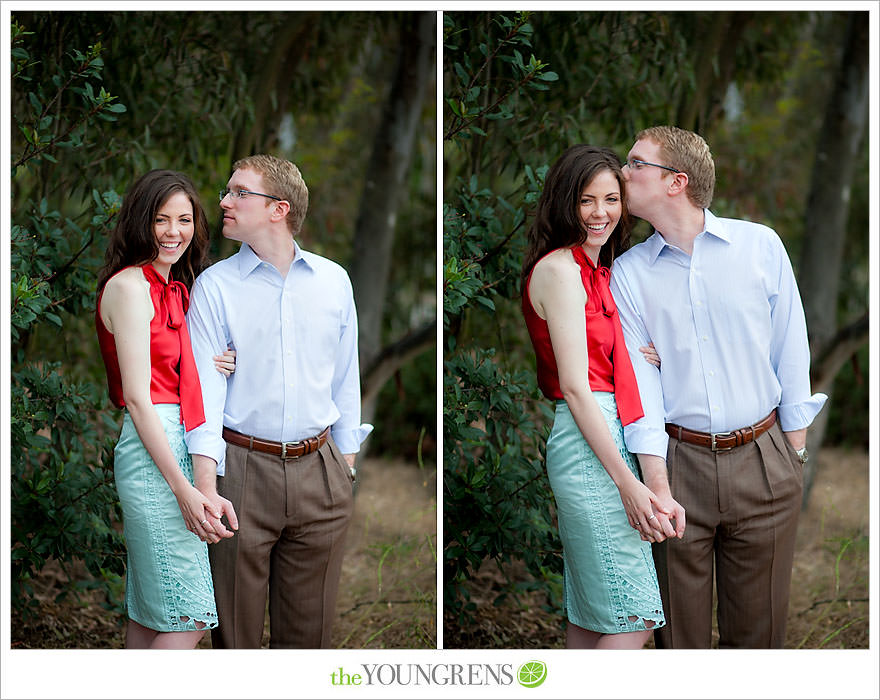 Awww – totally a favorite of mine from the session.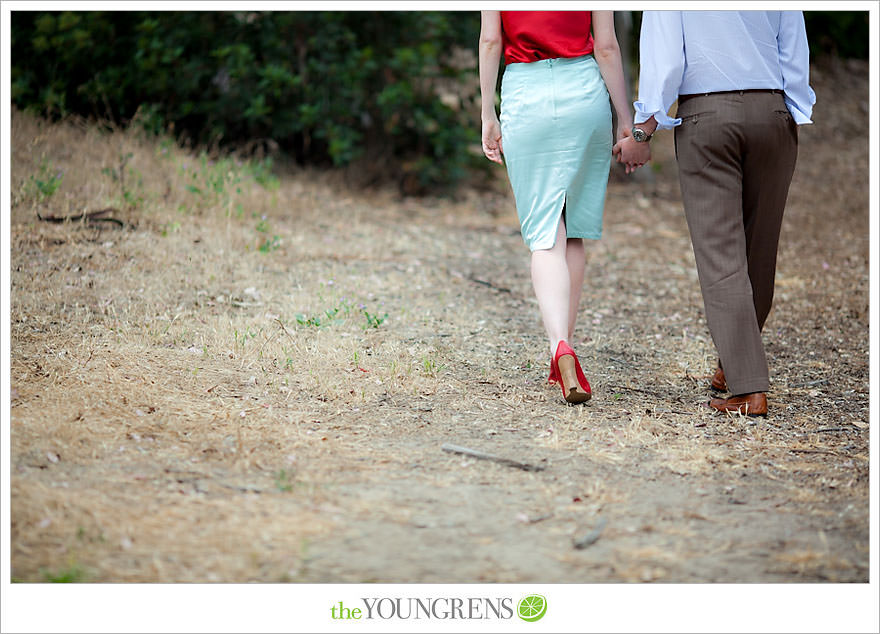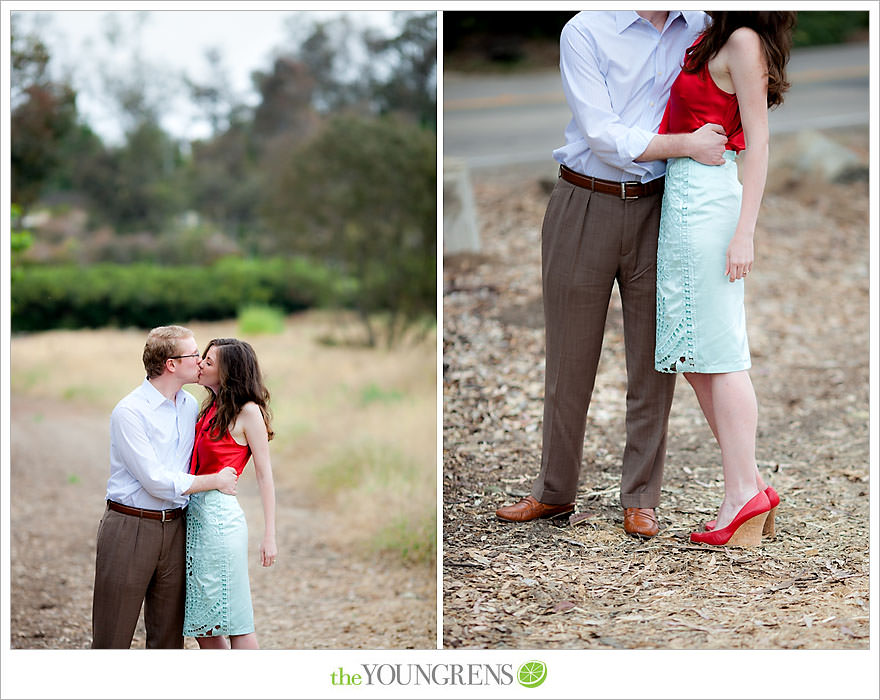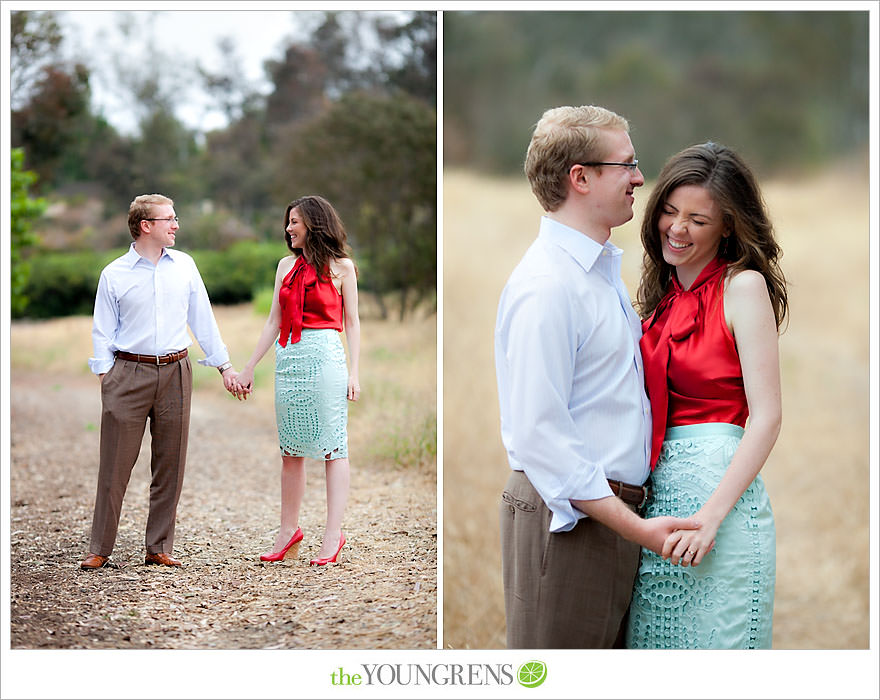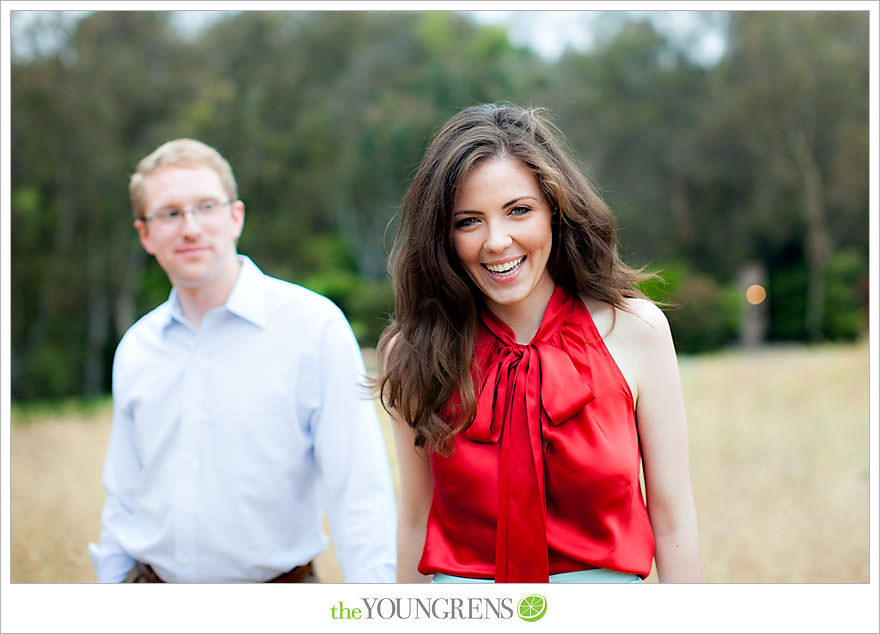 Two things I love about these guys – Amy's thick wonderful hair and Jon's adorable glasses framing his blue eyes.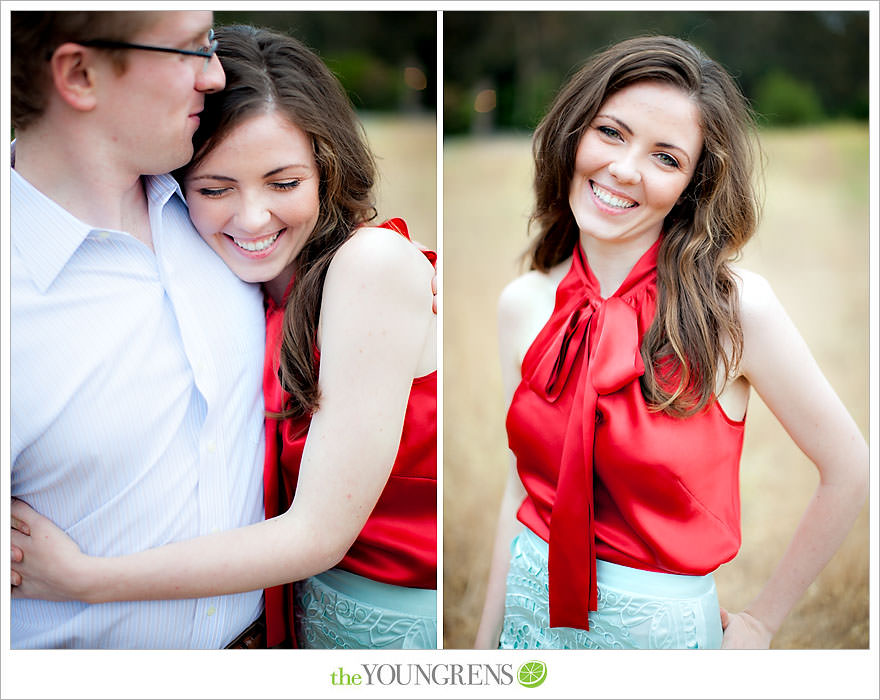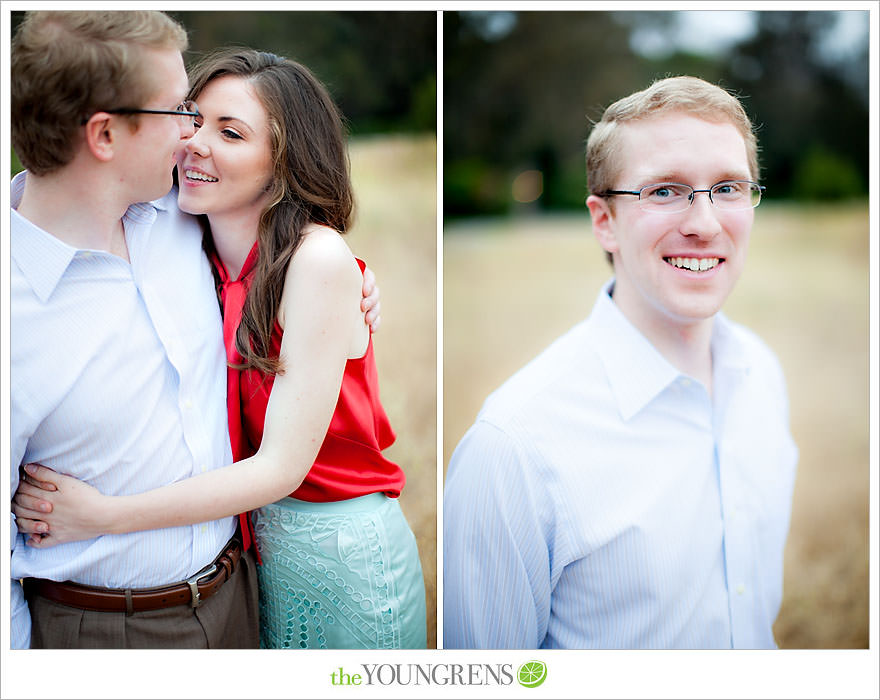 Oh, and Amy's big laugh too.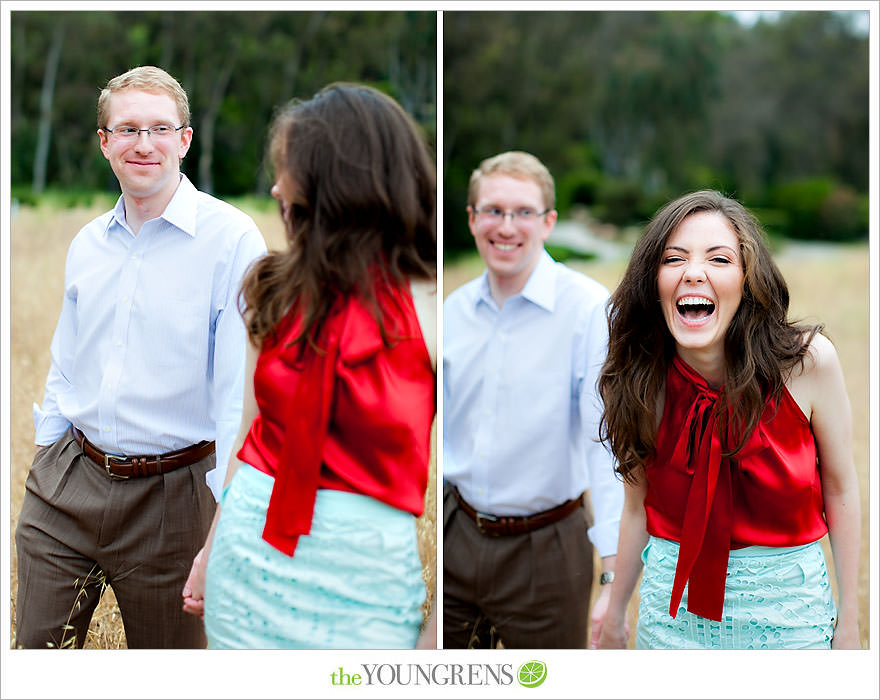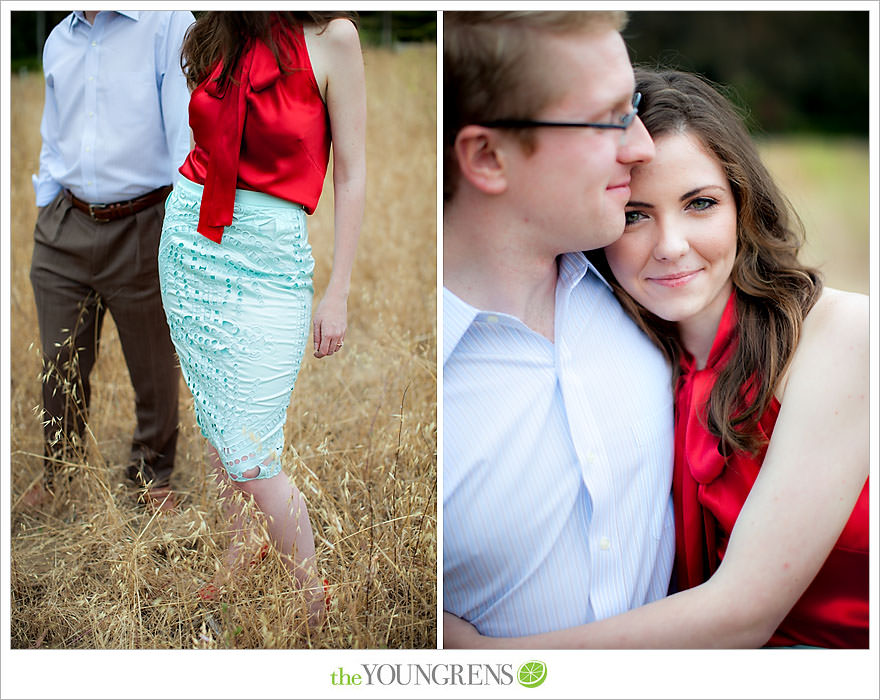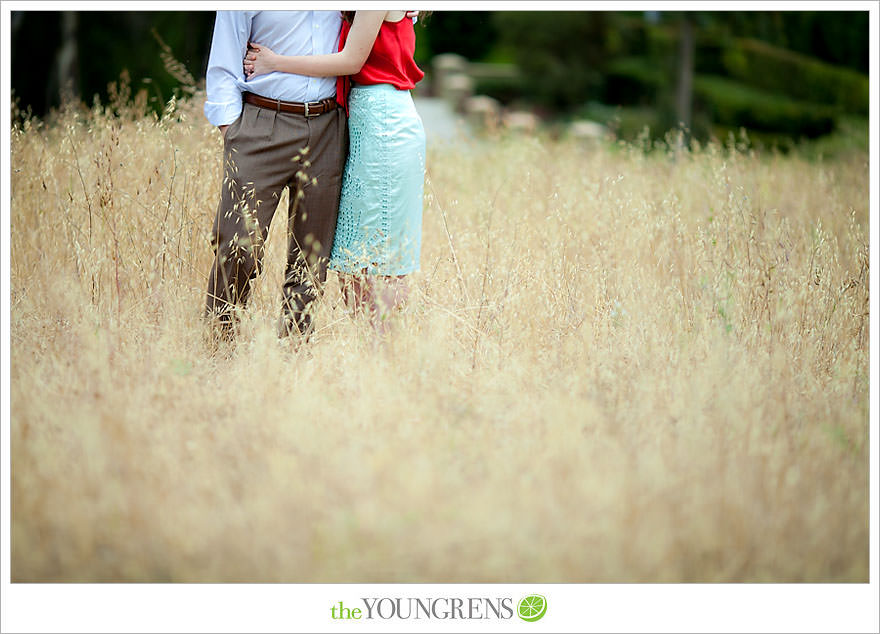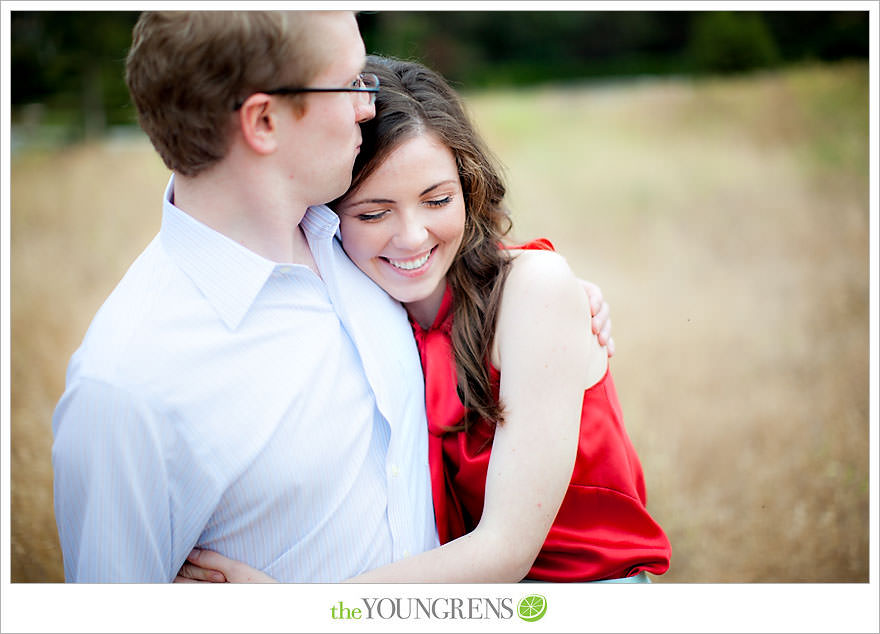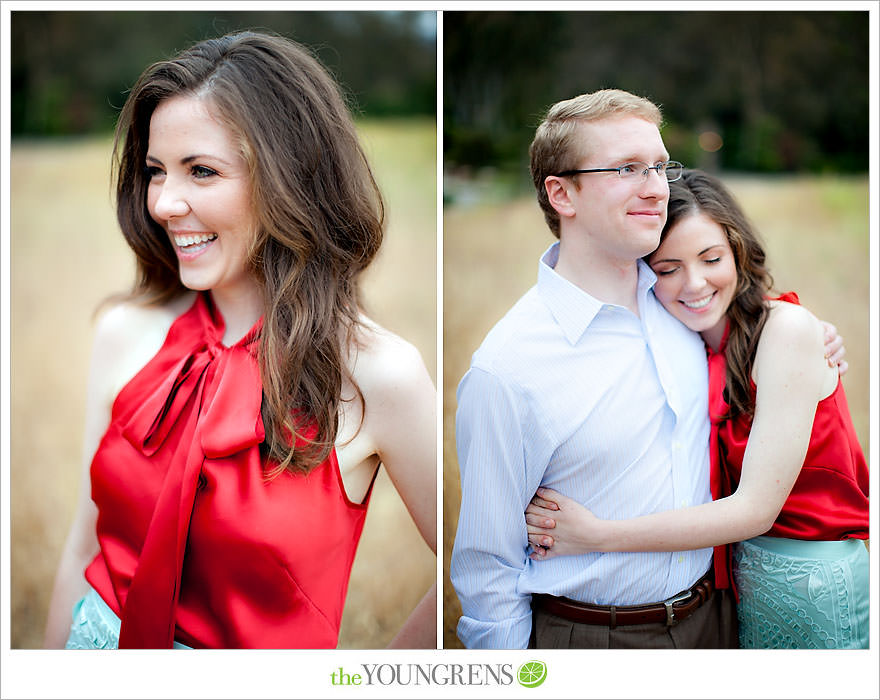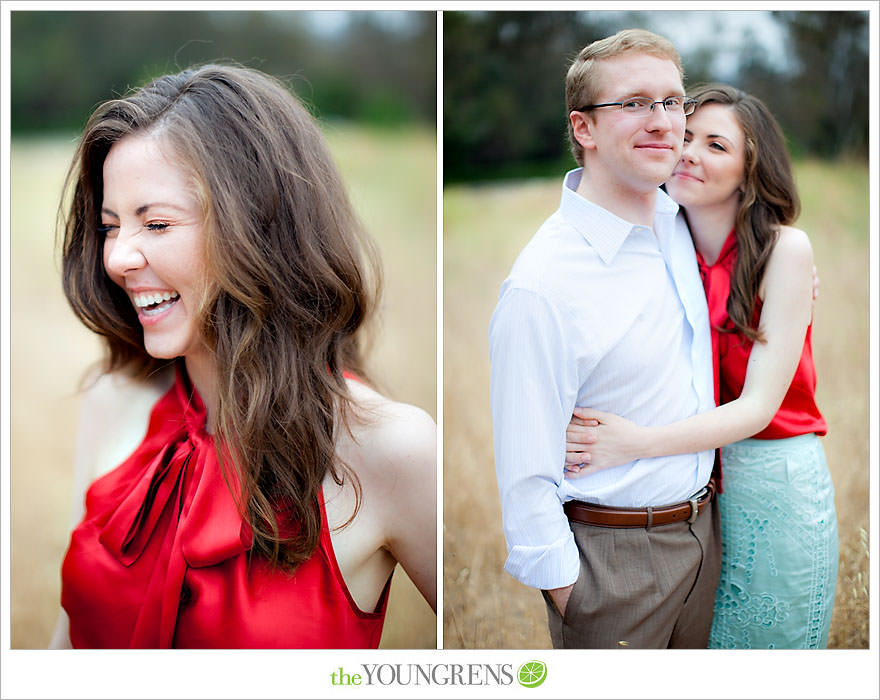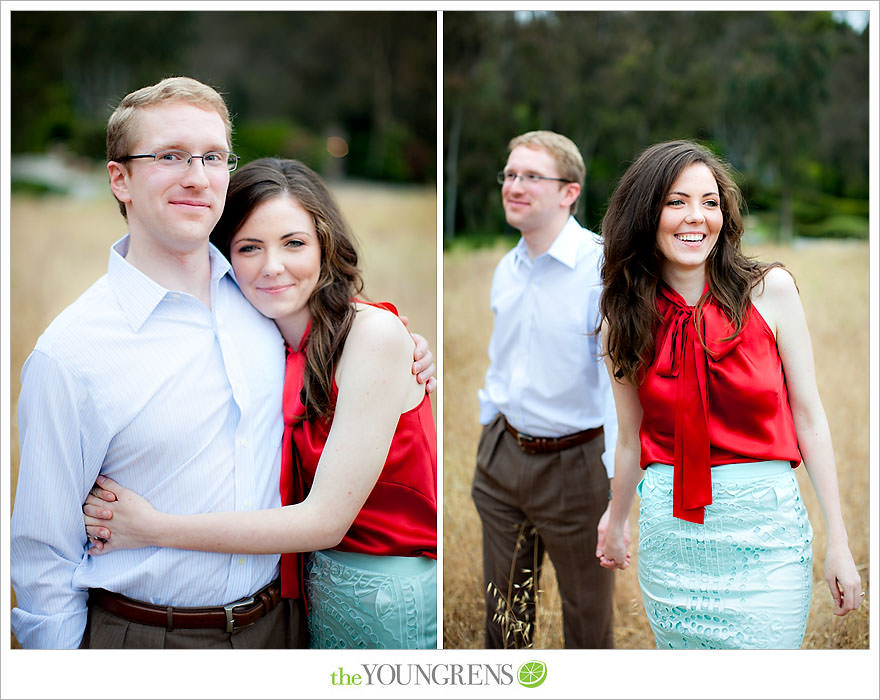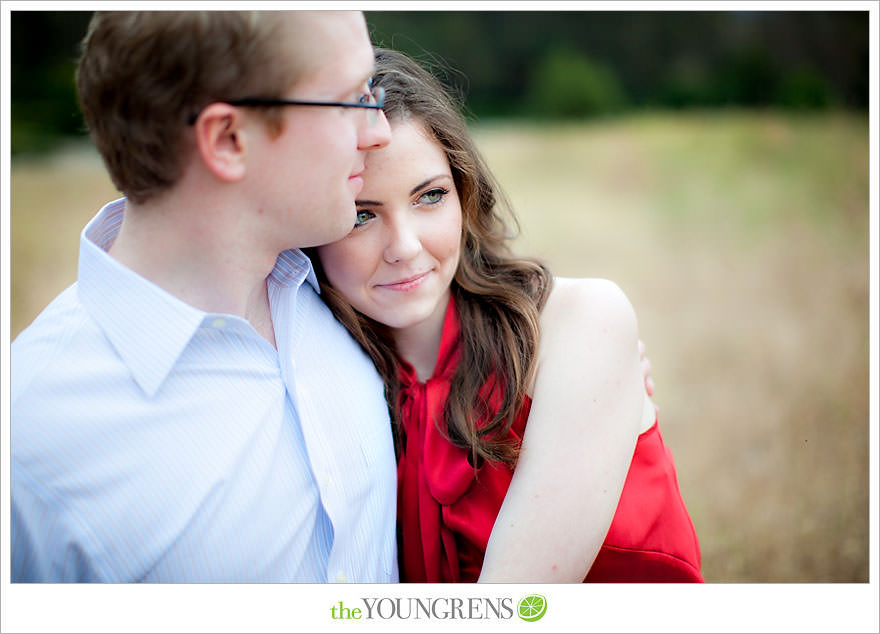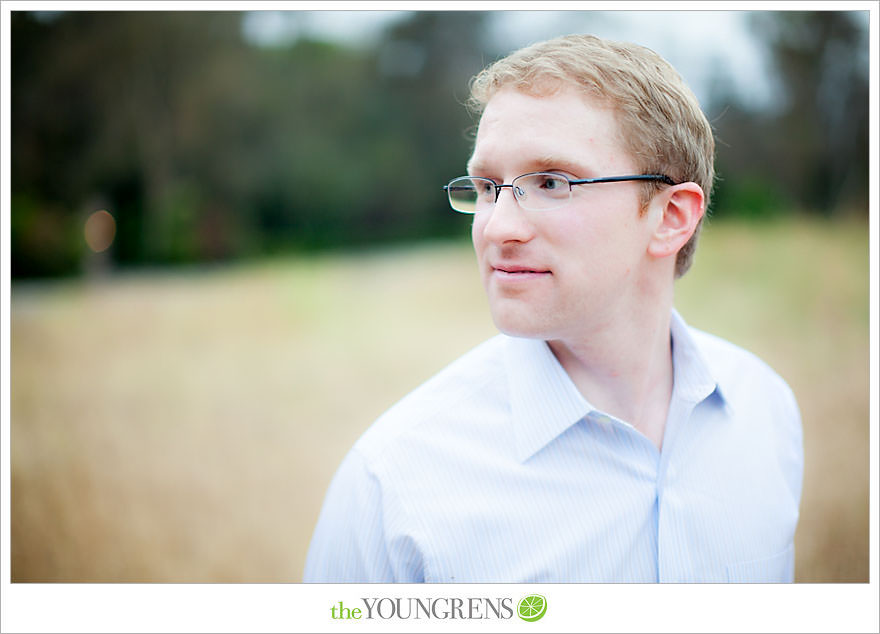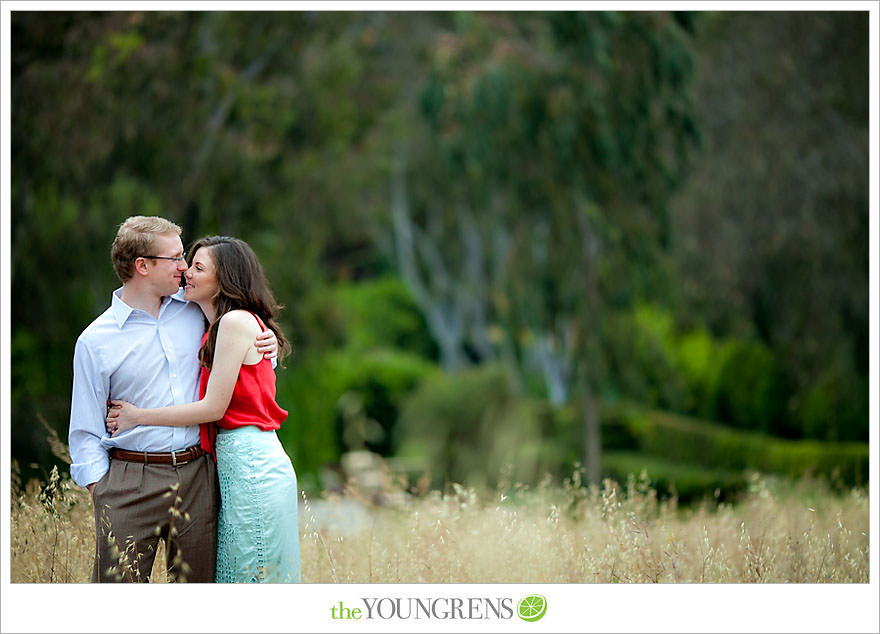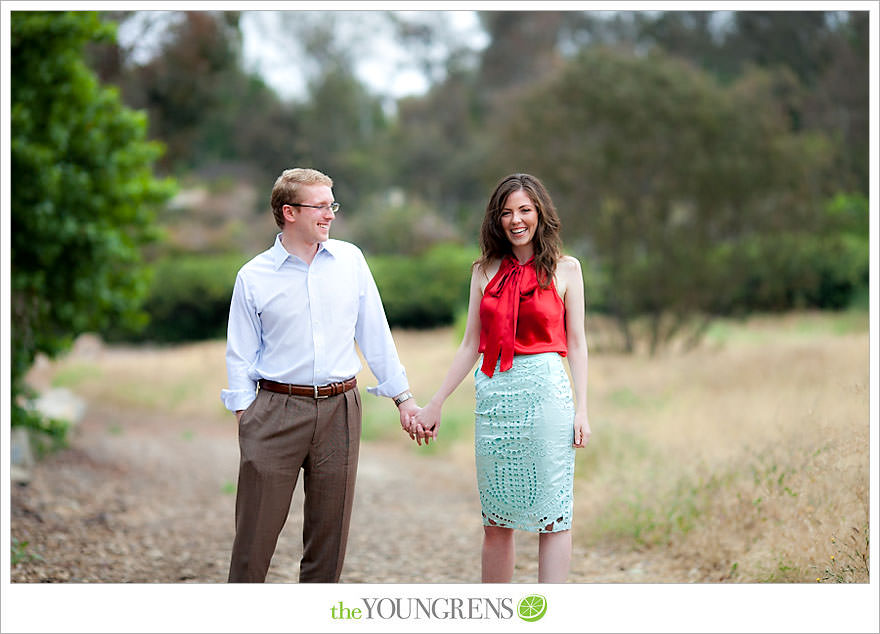 Experiencing cuteness overload yet? There's still more…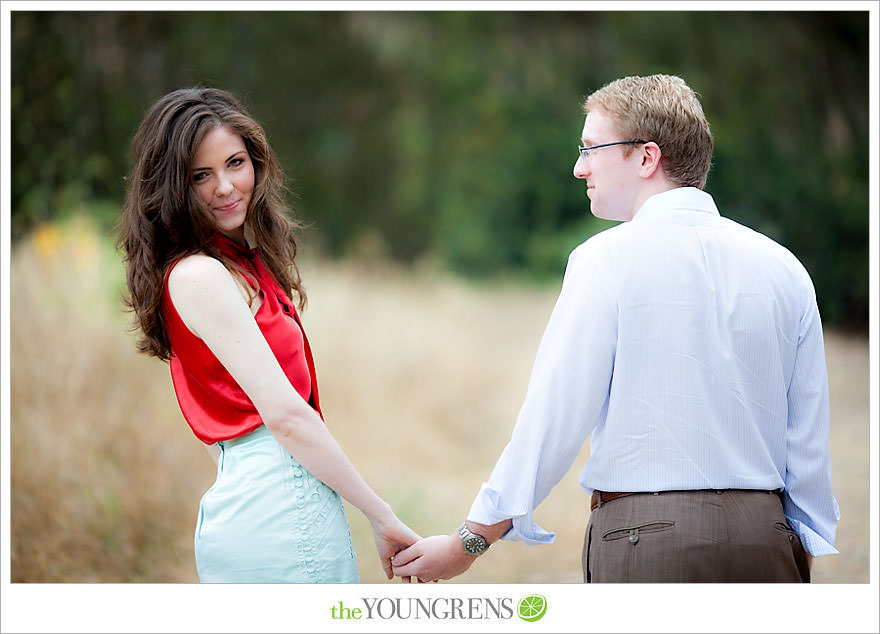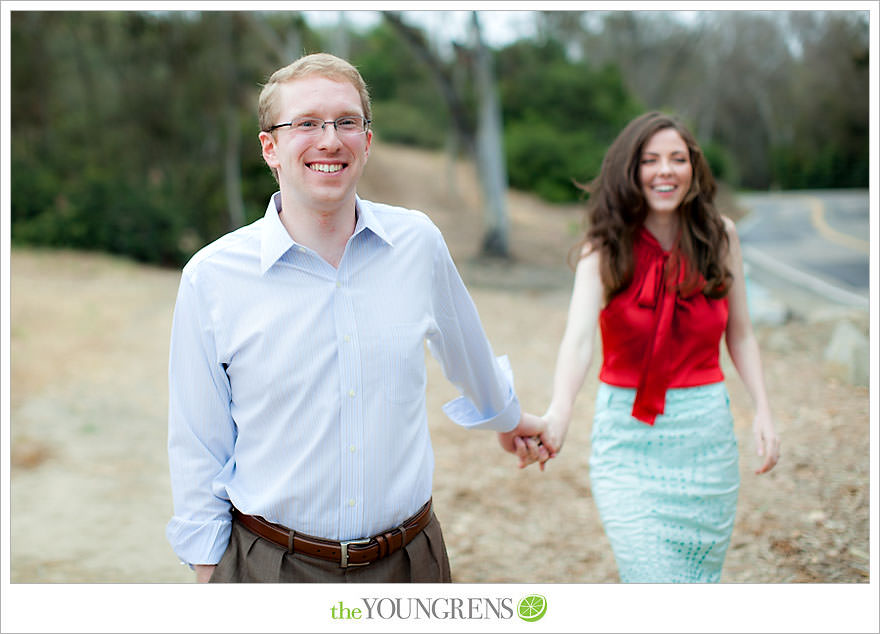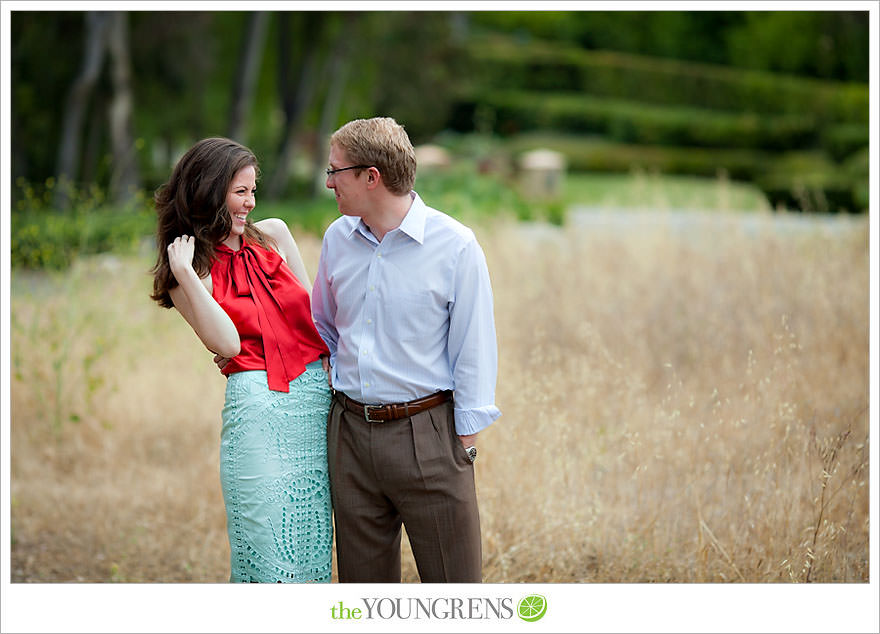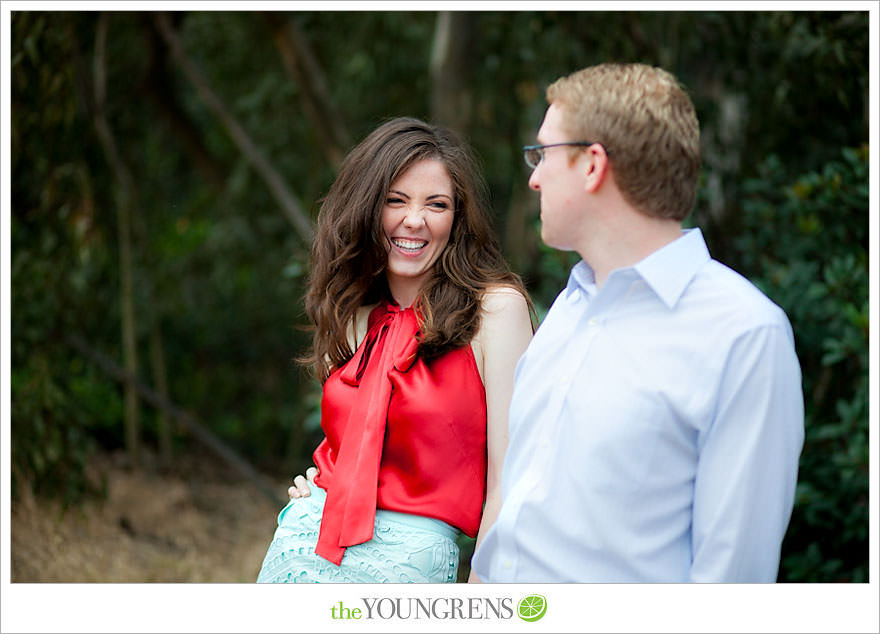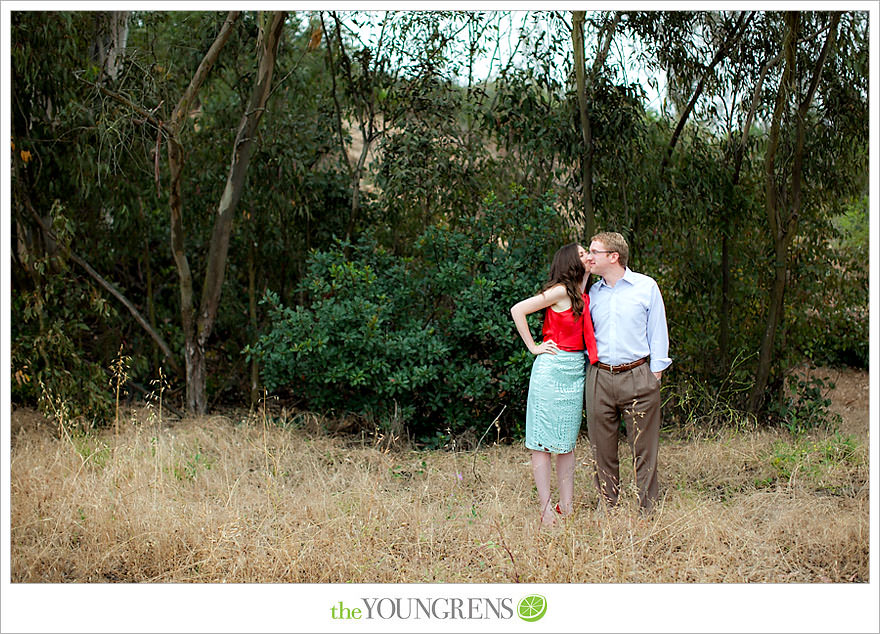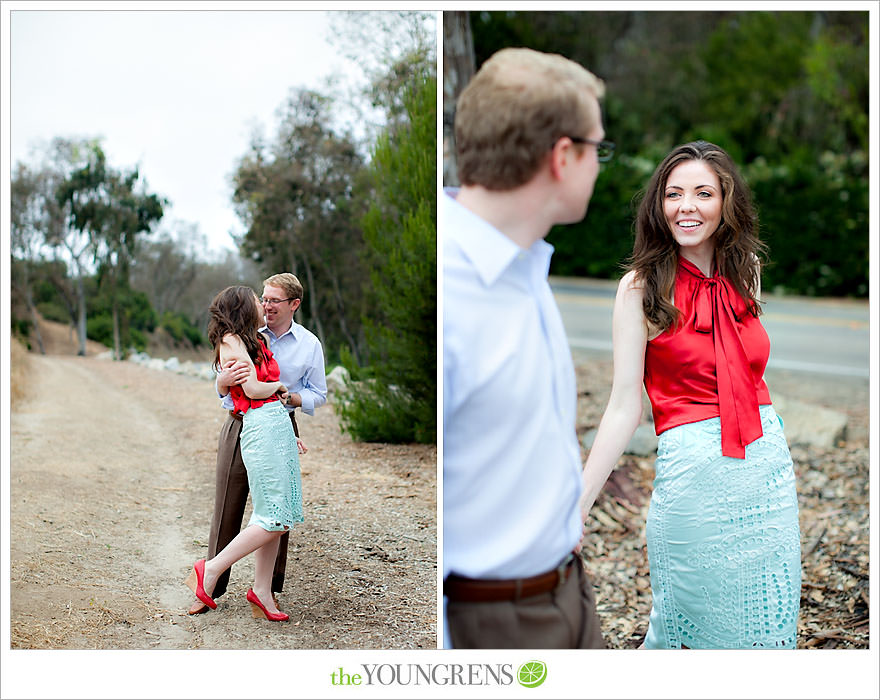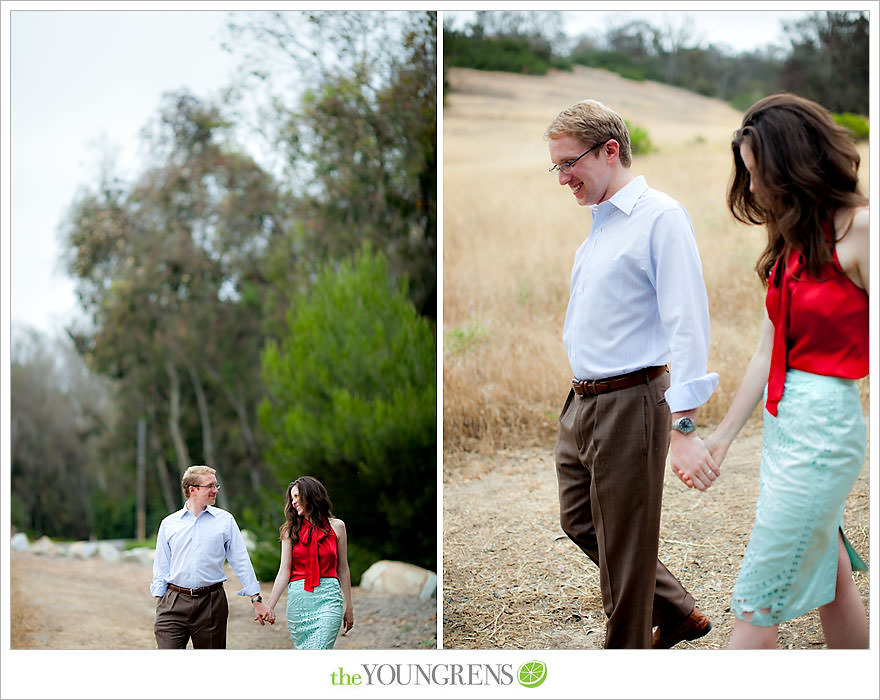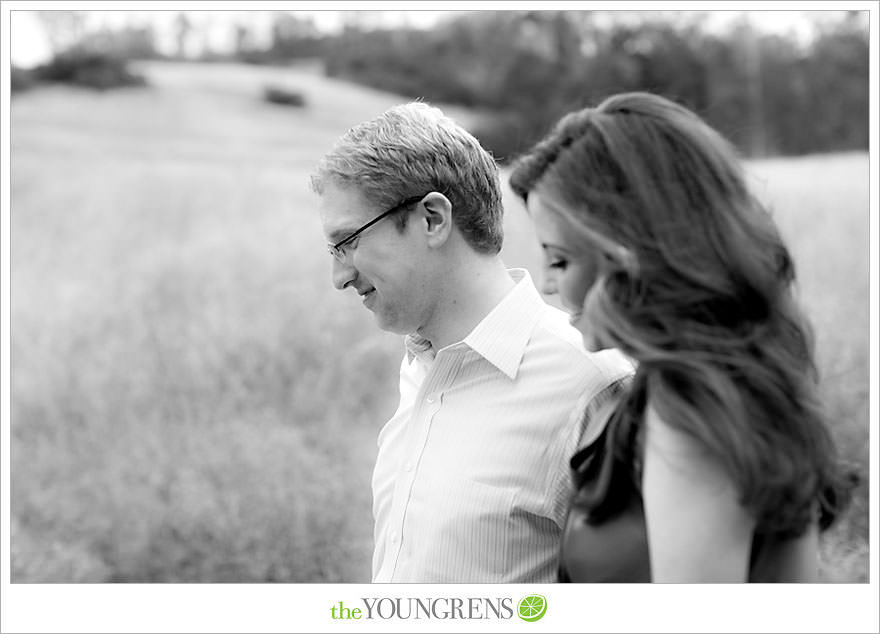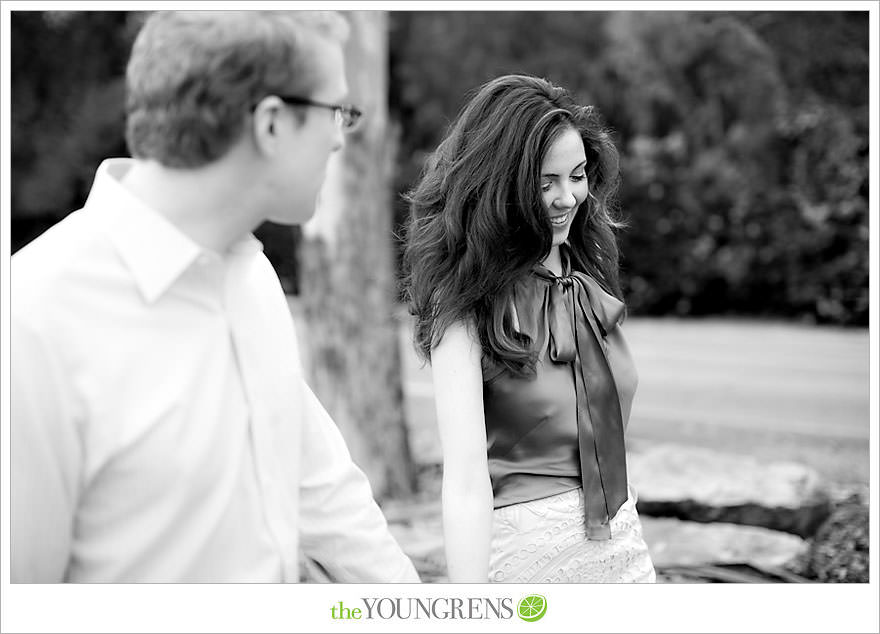 Like I mentioned, Jon and Amy rented a convertible for the session so we could reenact one of their favorite things to do – go on long beautiful drives and create new adventures together. Yeah, it's going to be off the hook adorable! We'll see you right back here tomorrow!
Hugs,
Erin