Jon and Amy love going on long windy road trips and creating new adventures together, so while these two were in San Diego from Boston for the weekend, they rented a convertible and we took them to our favorite road trippin' spots in the hills of Rancho Santa Fe. Fair warning: you just may find yourself wandering out the door for a long trip with your sweetie after watching these two adorable sweethearts!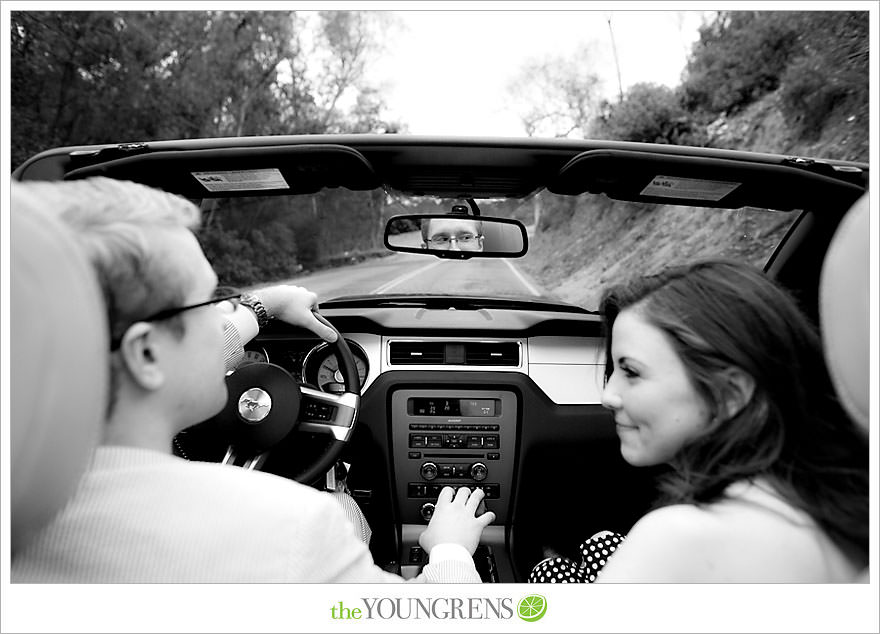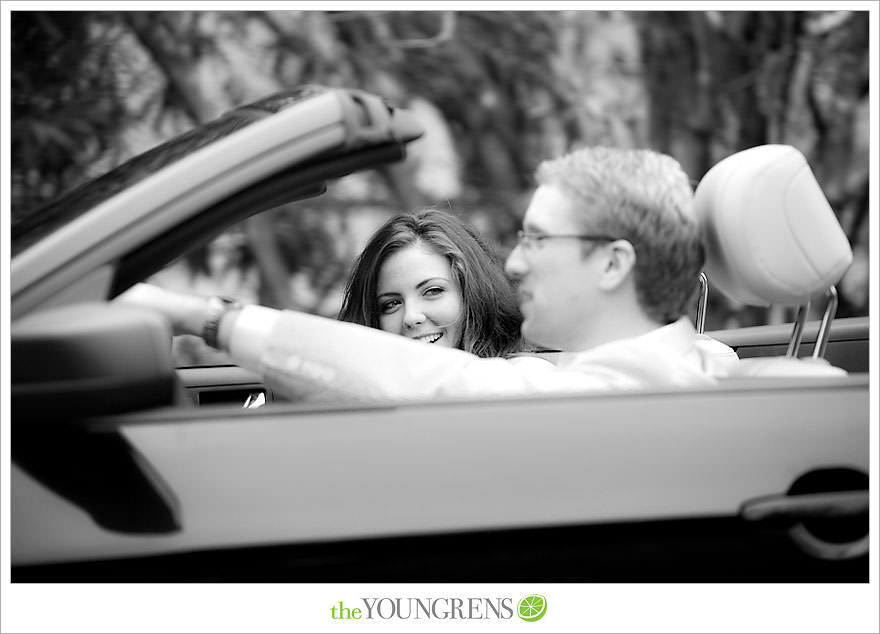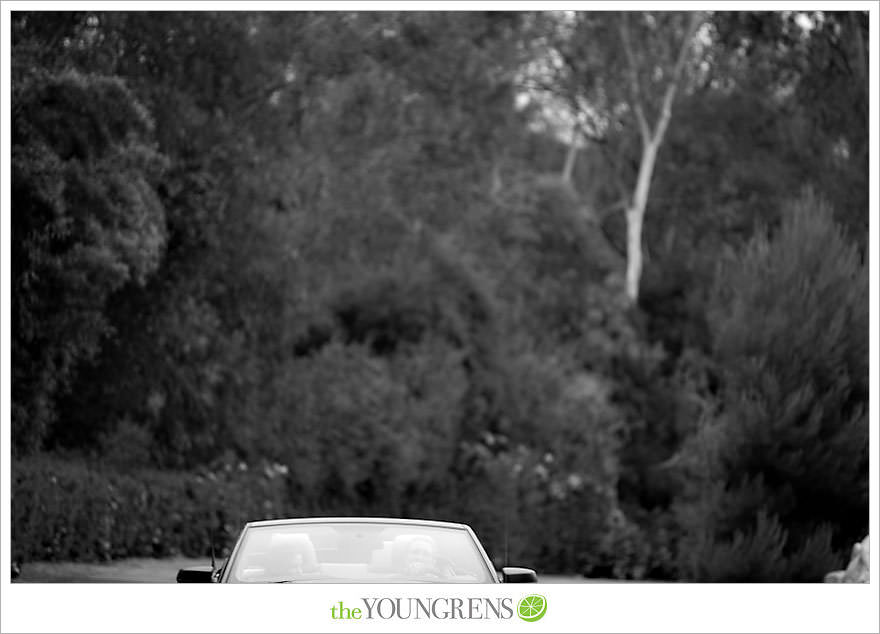 After winding through the hills, we found the perfect little spot off to the side of the road. How cute is her polka dot dress with his seersucker suit? Jon is a true New Englander!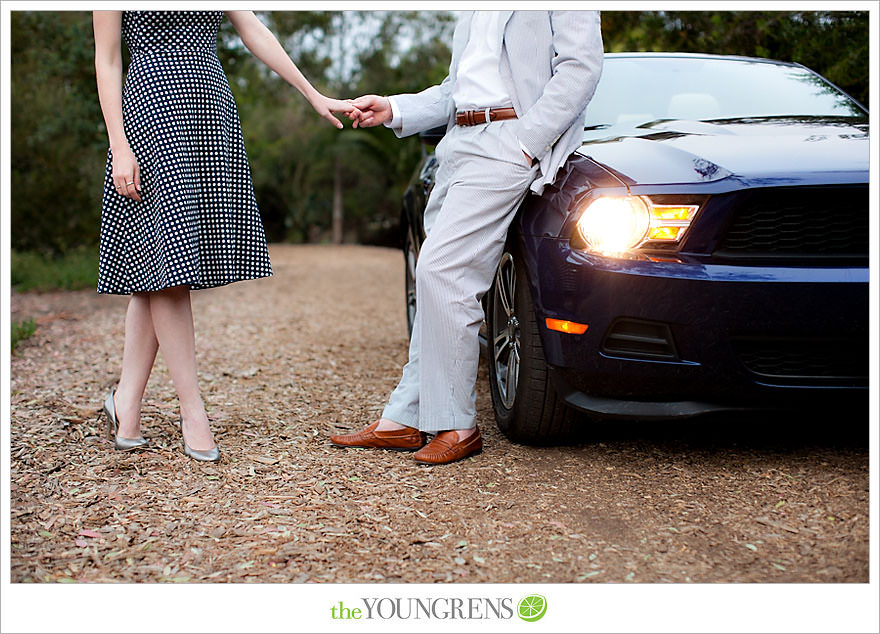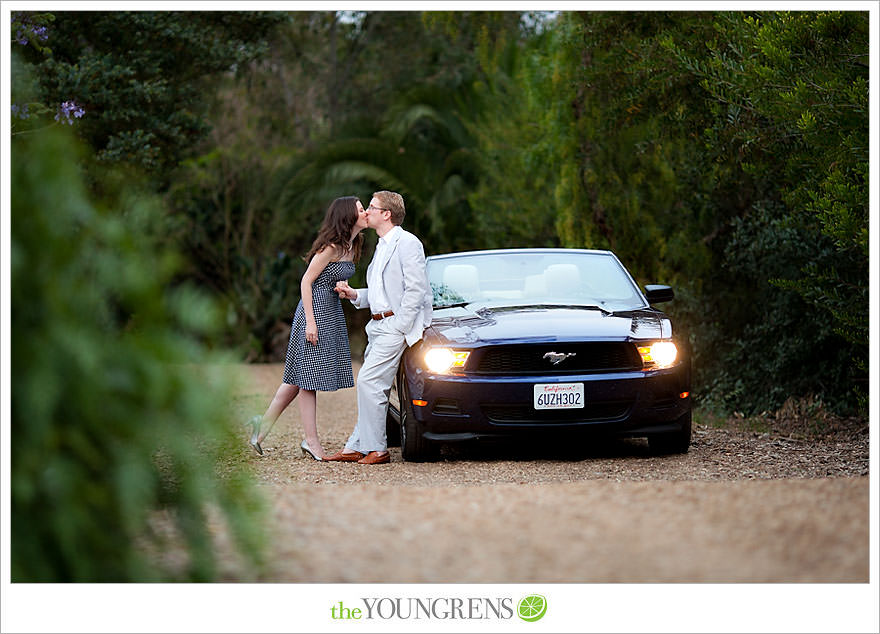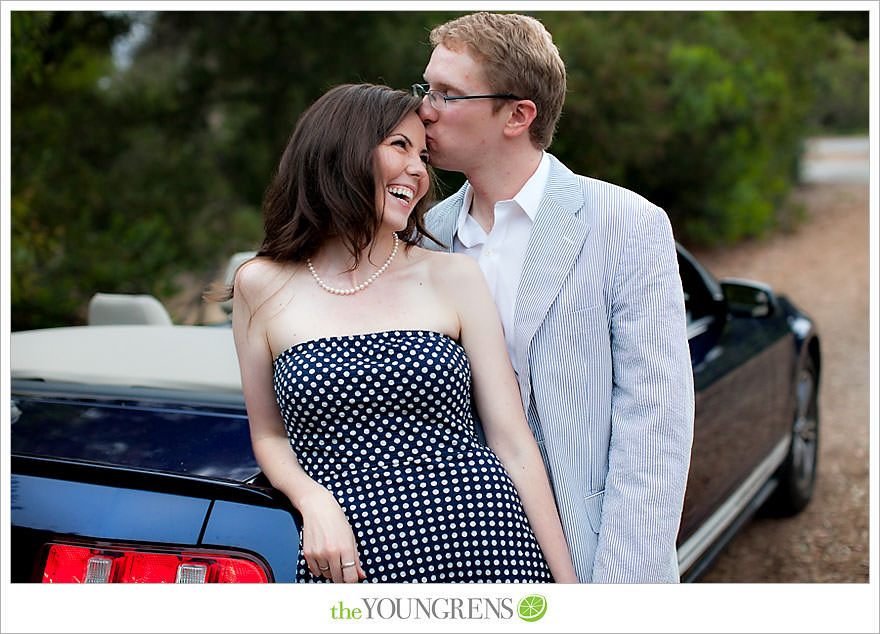 I just can't get enough of their smiles!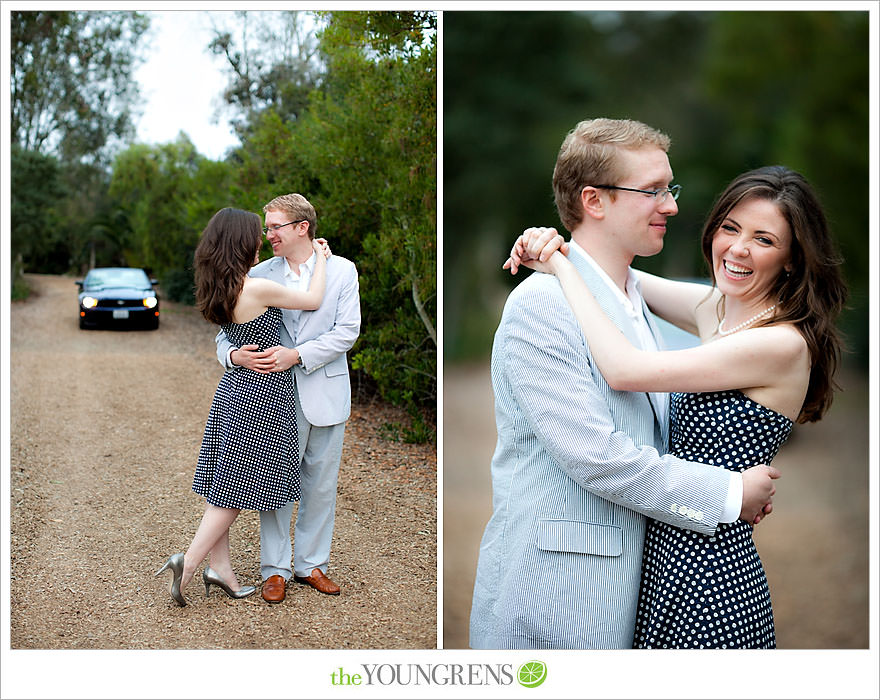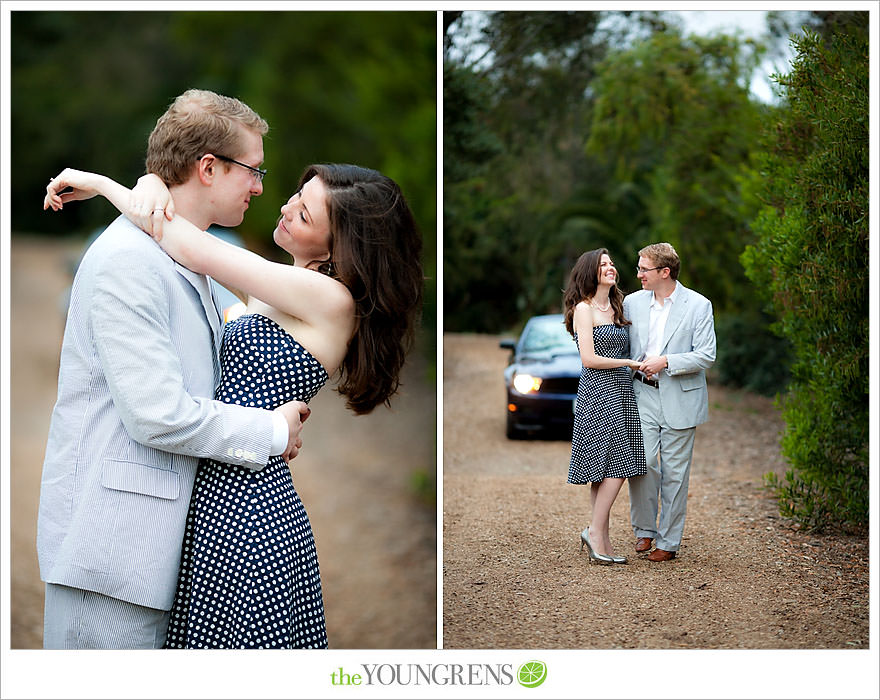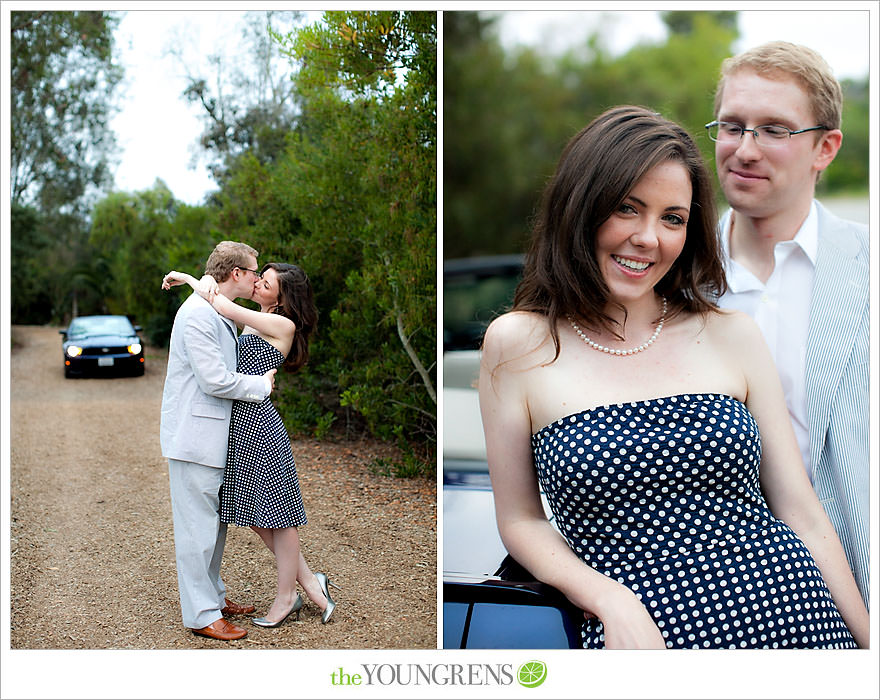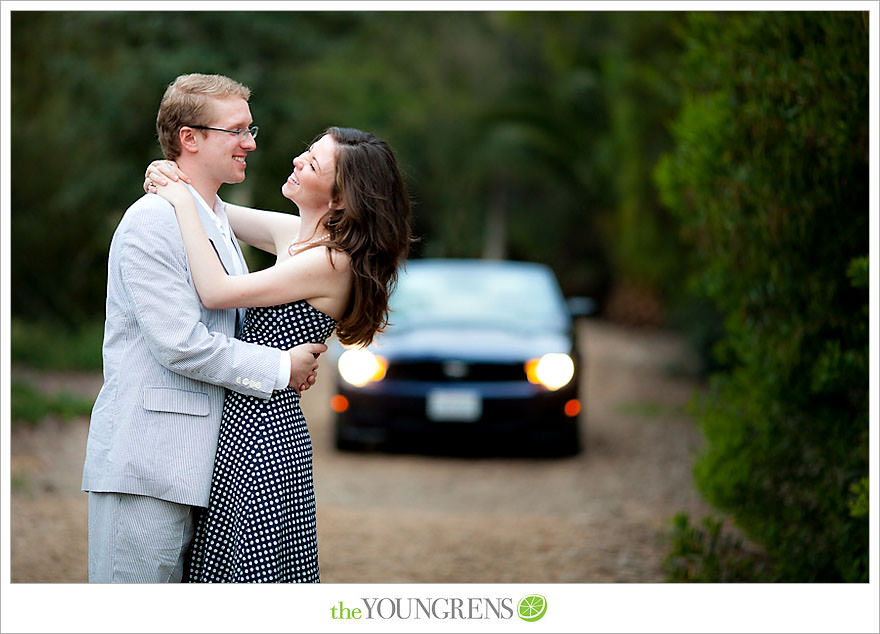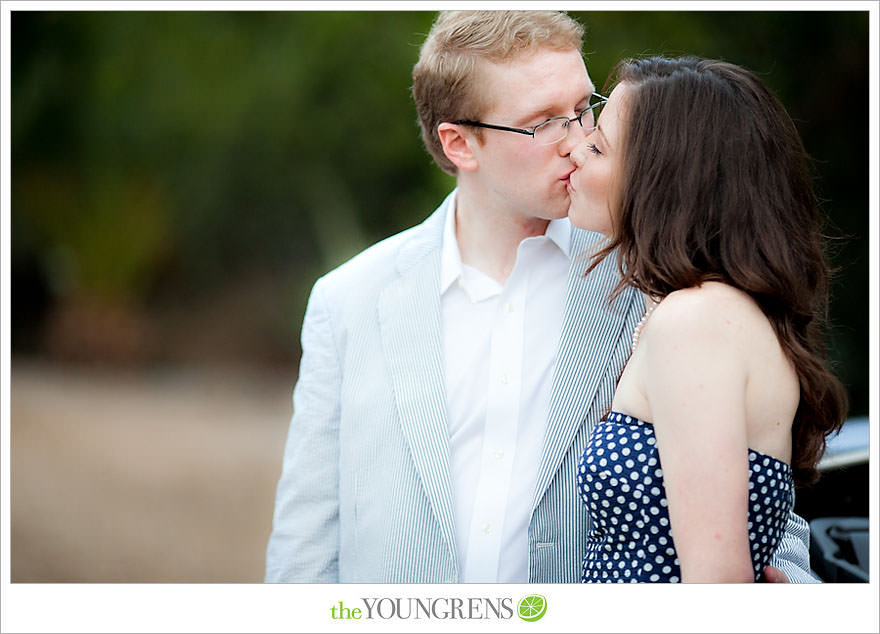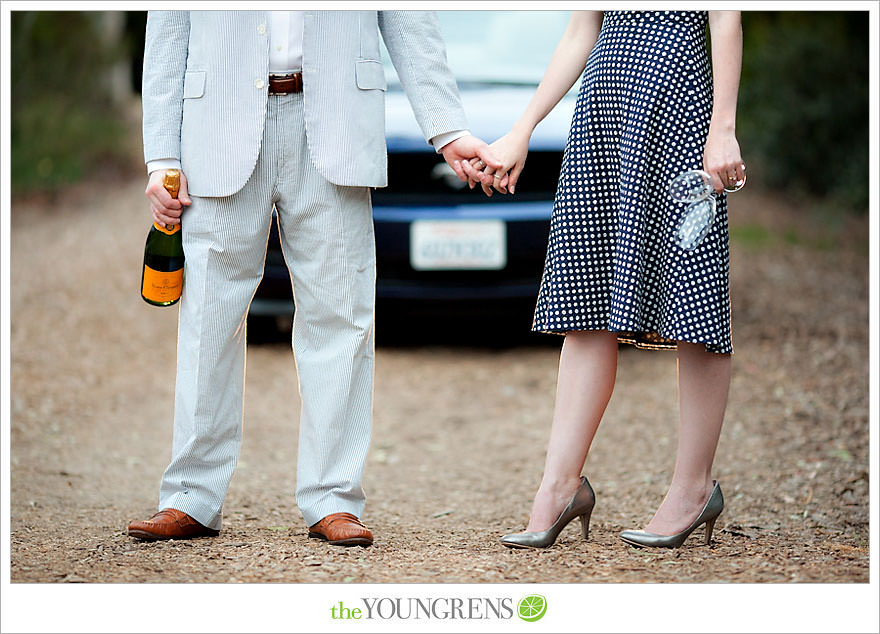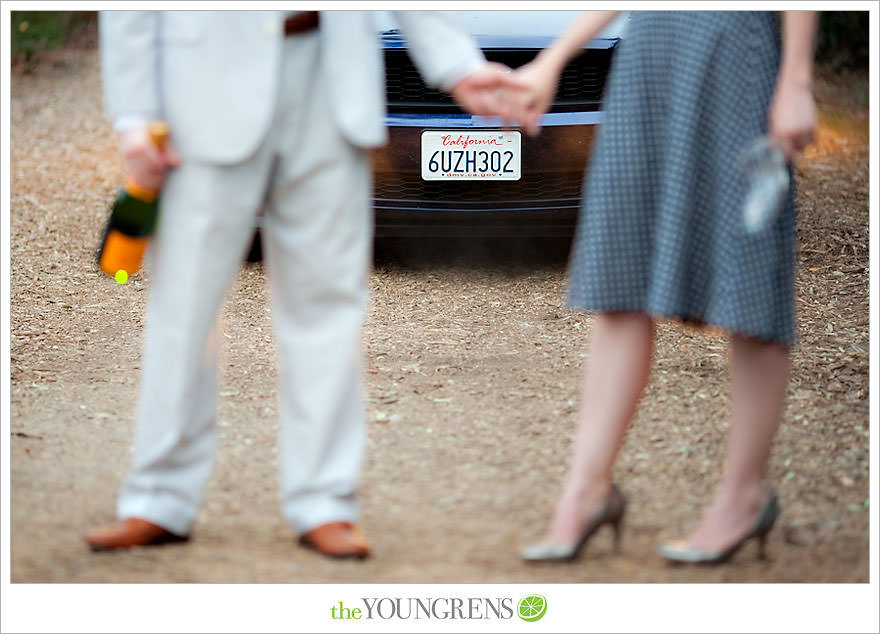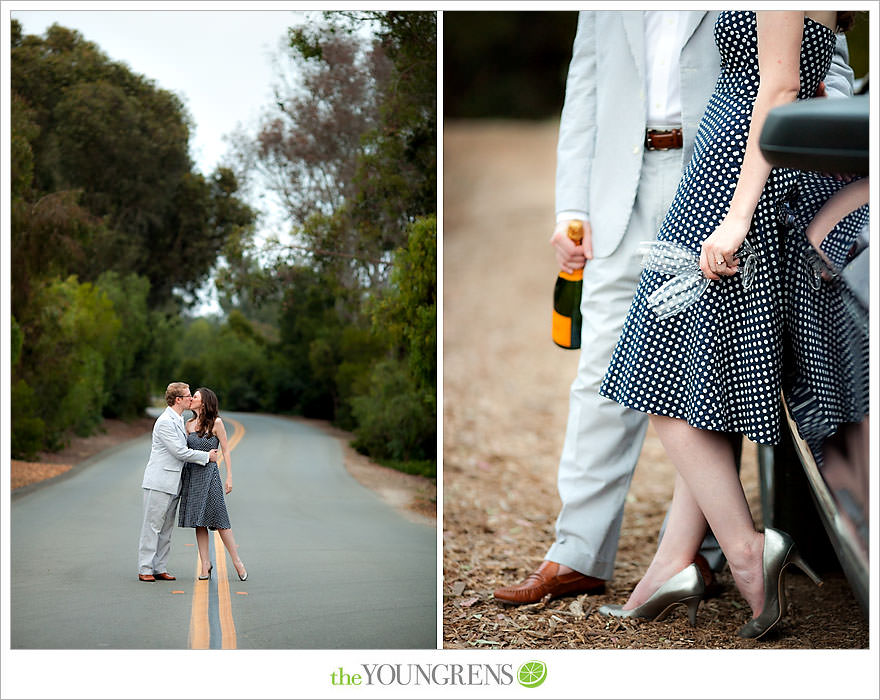 These are totally my favorite! Jon loves his girl all wrapped around him.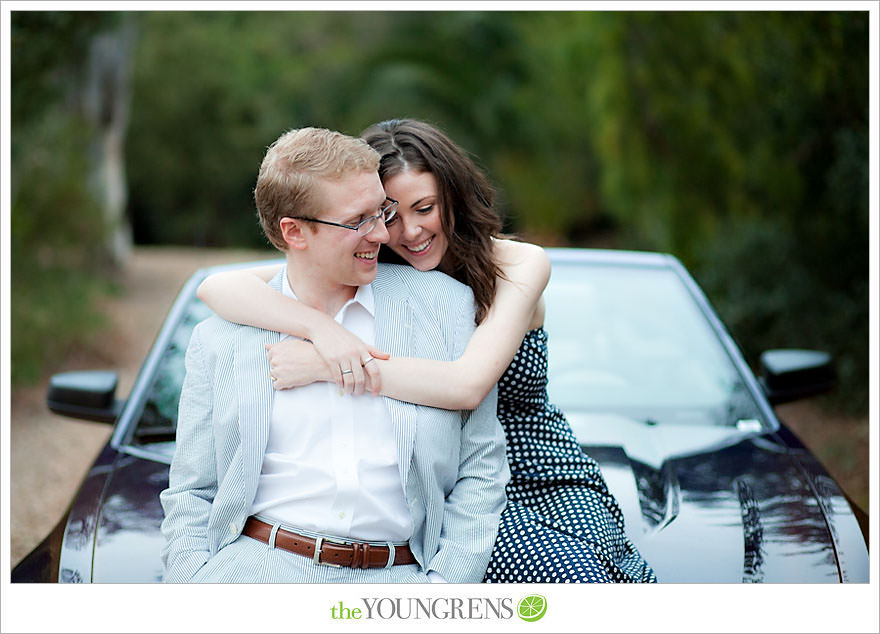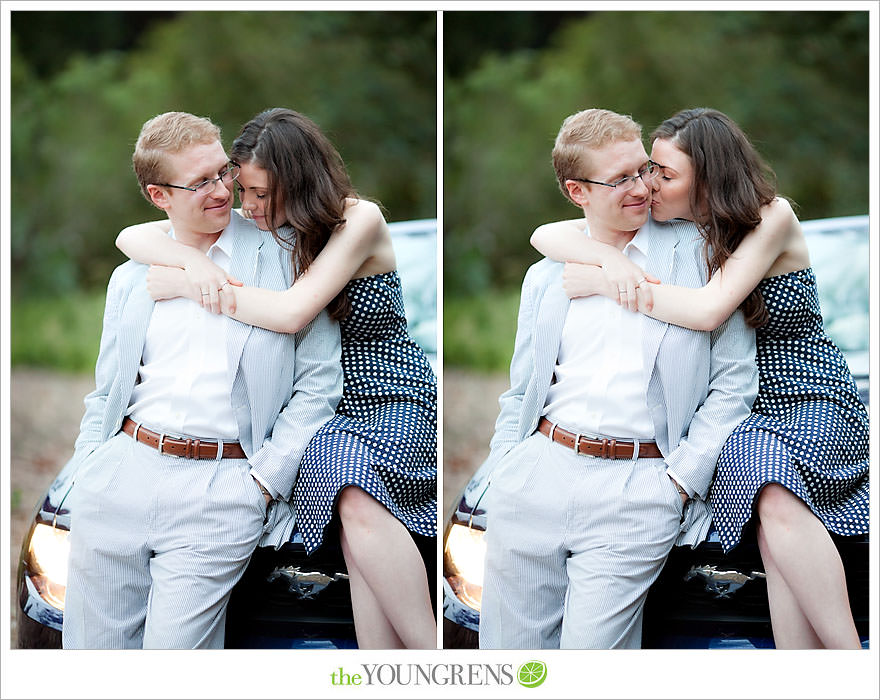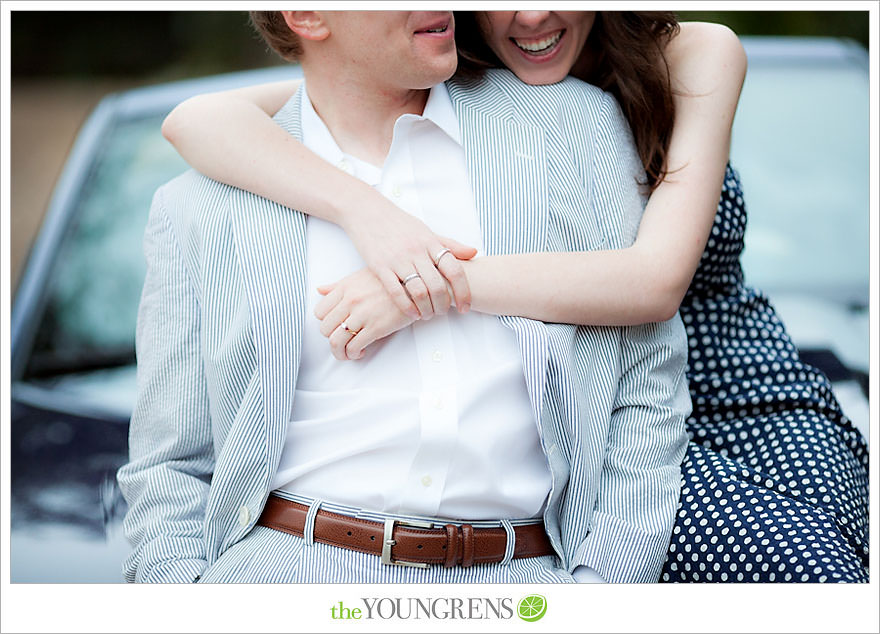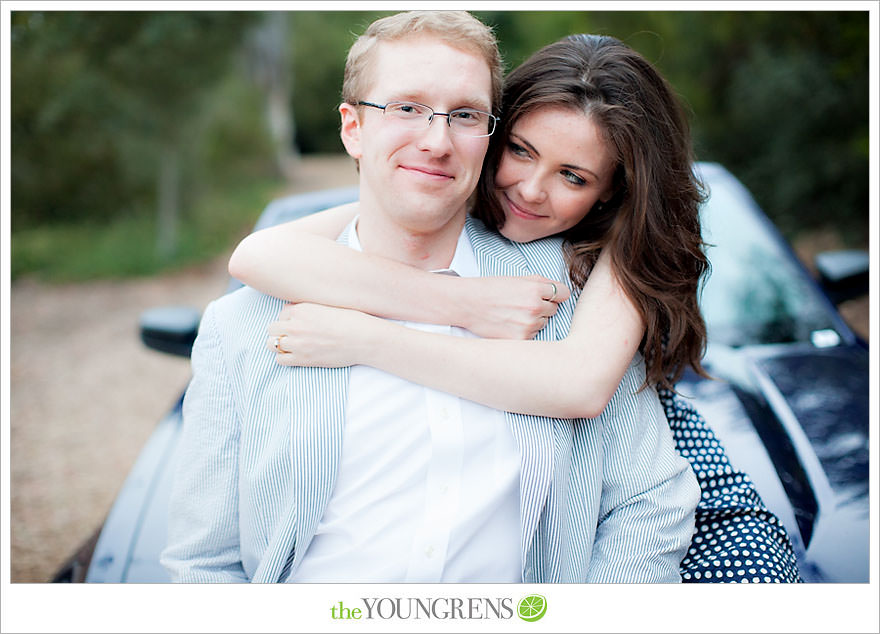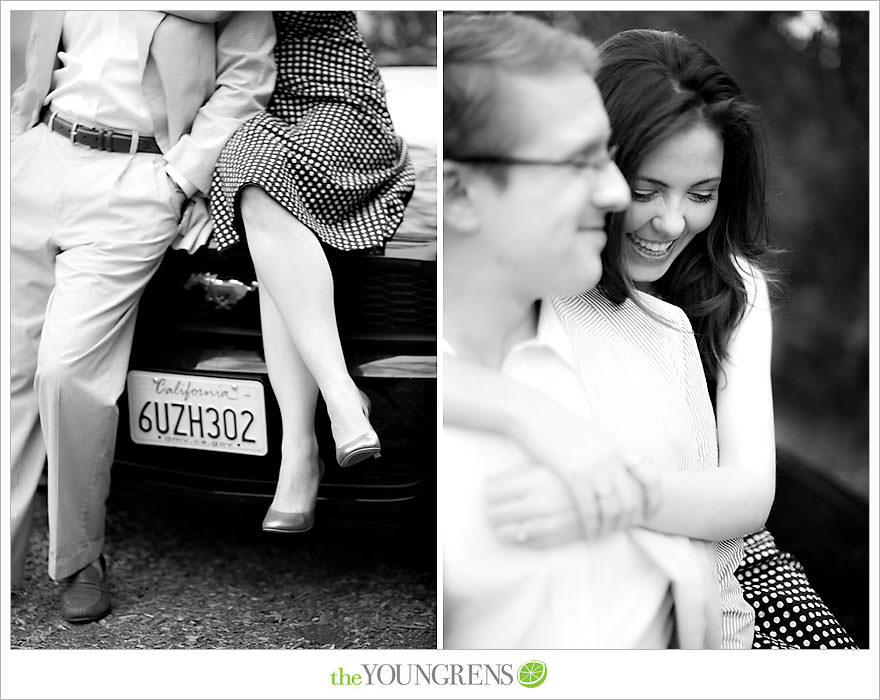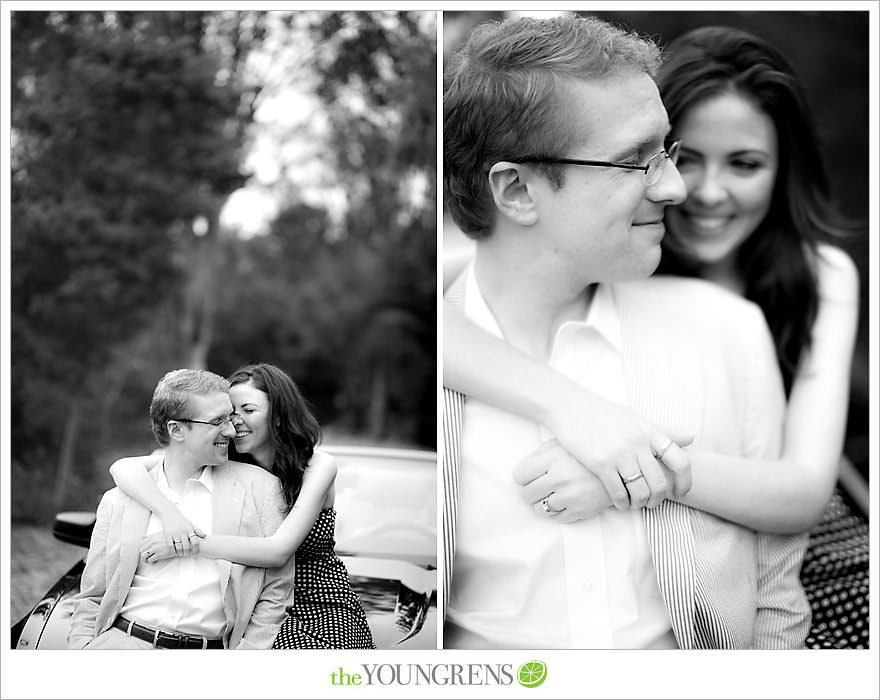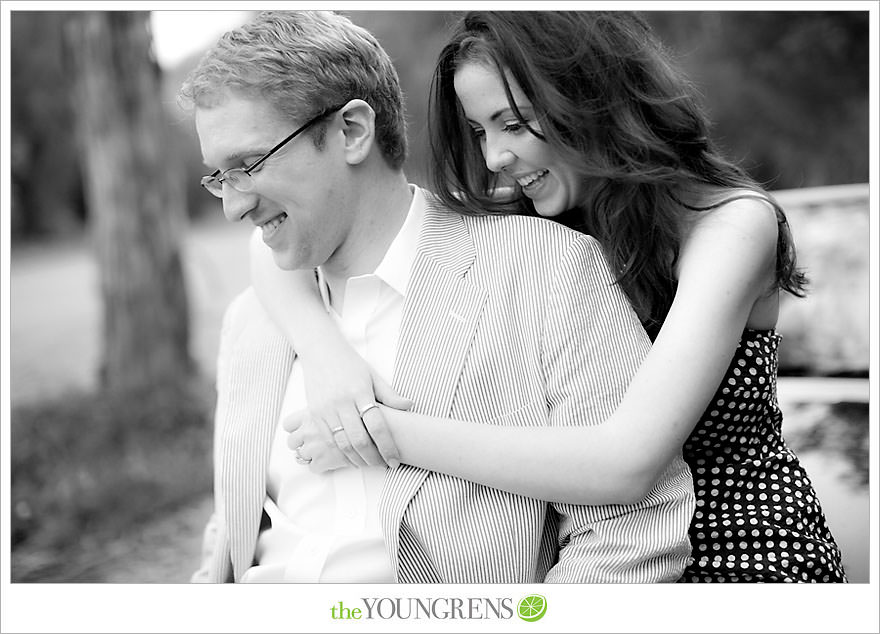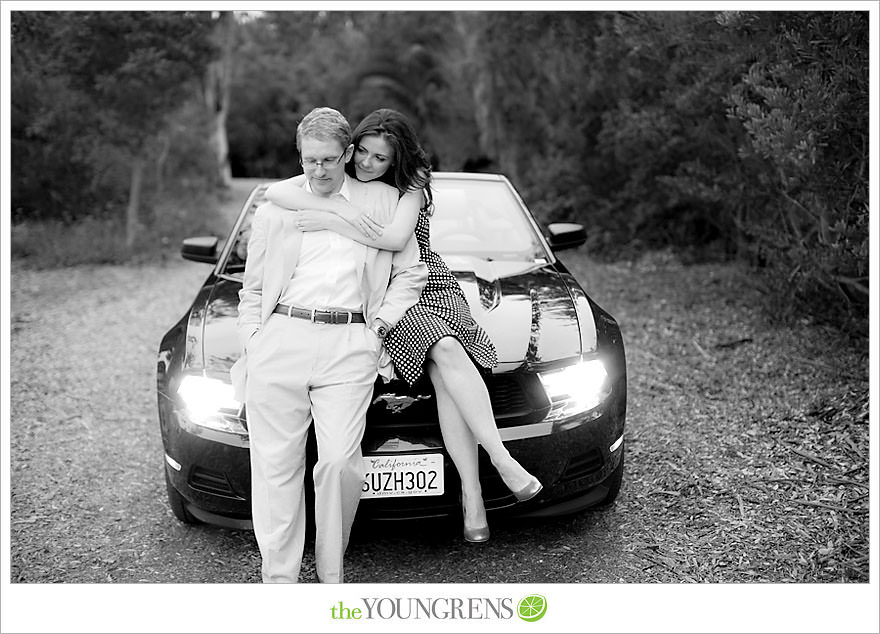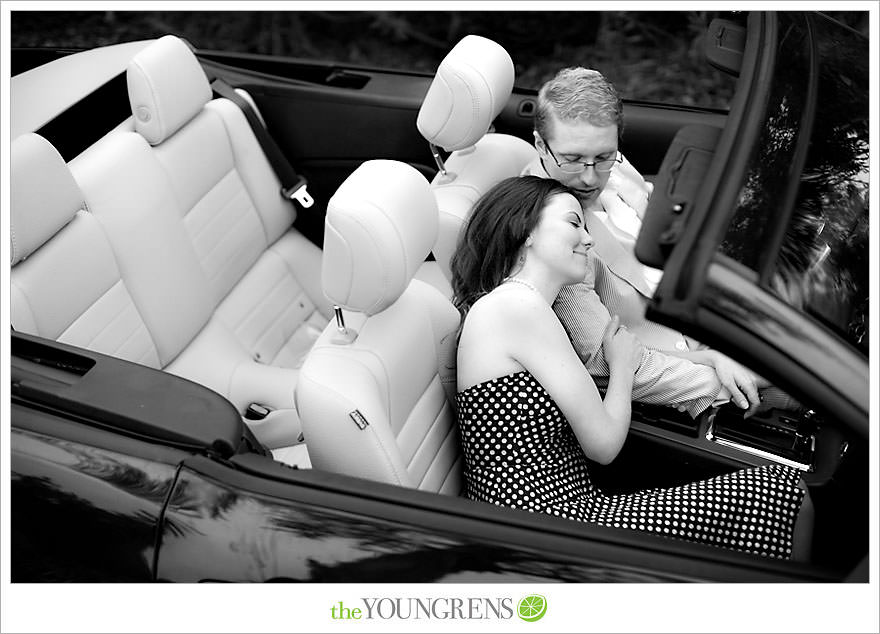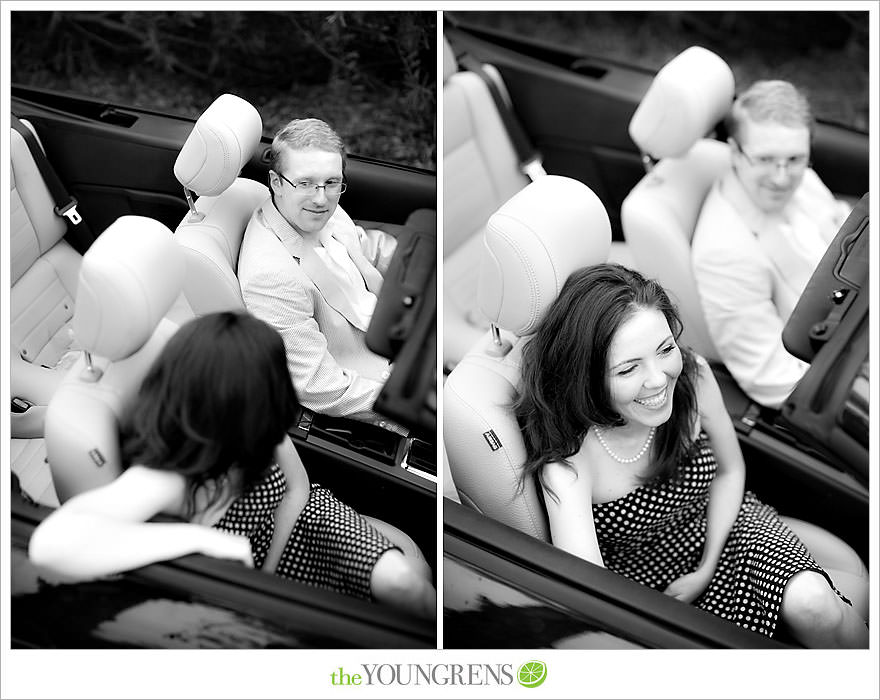 A trip back down the road to end the perfect afternoon. I road on the back of Jeff's scooter for these shots and Amy kept laughing at me – ha!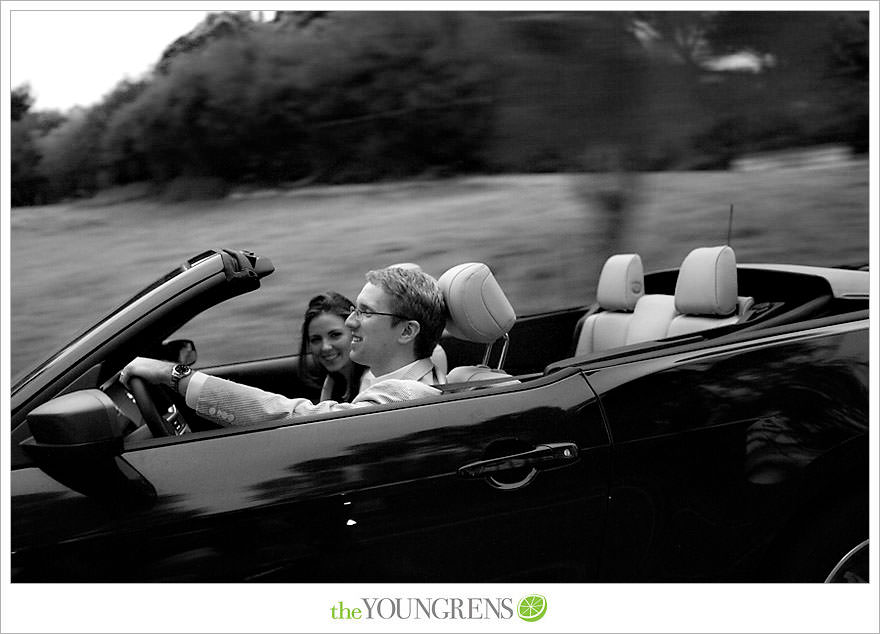 *love*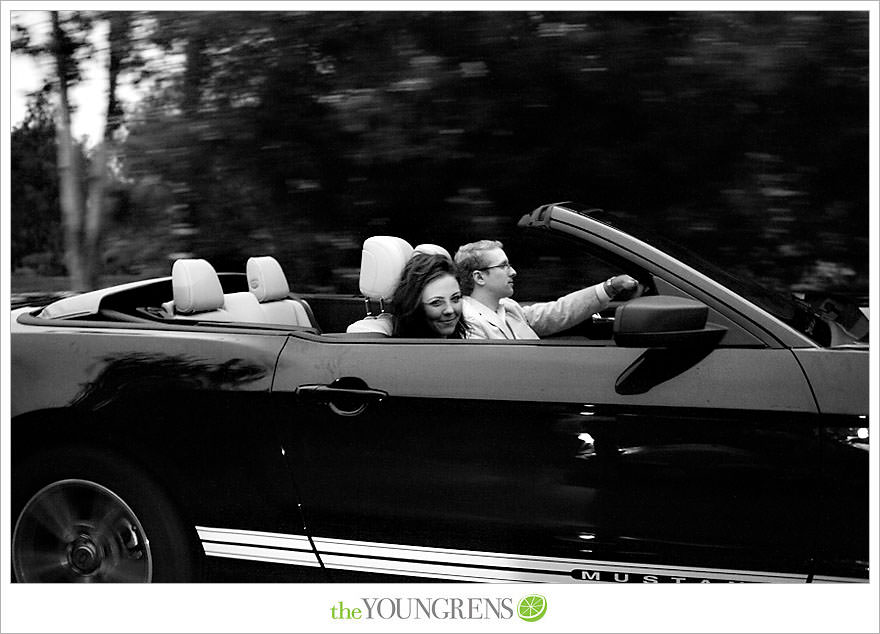 Jon and Amy: Thank you so much for being up for a new adventure with us and for trusting us to capture your sweet, honest love for each other. Your free spirits and simple hearts are totally our speed and the wedding in September is going to be EPIC. Can't wait!
Hugs,
Erin