She wasn't used to gentlemen or opened doors. She had never tasted caviar or sipped a great glass of wine. At first glance, she was a rebel urbanite that thrived on San Francisco nightlife, but on the inside she's always been a sweetie-pie that can't wait to raise a family with a Volvo in the suburbs. So when a town car showed up at her door and brought her to a french restaurant for her first date with Tim, she couldn't help but feel her inner soccer mom tug at her heart and wonder who in the world this guy was. Was he rich? Was he high society? But throughout the night, she didn't let the unfamiliar atmosphere throw her off and she held her own as this boy wined and dined her until the sun sank low.
But here's the thing about Tim. Just like Trish's streak of girl-next-door within her city rebel, he's one of those uber-stylish renaissance men that could easily fill the role of Most Interesting Man in the world, but his inner-nerd will win you over every time. While he can hang with the best, in his heart he's a simple guy too. He's just knows how to respect his mother, say 'please' and 'thank you', and treat a girl like a queen. And when it came to this girl of urban contradictions, he knew that he had to do anything in his power to lock her down.
We met Tim and Trish a few years ago during Kate and Josh's destination wedding in Cabo San Lucas when we kept running into each other at every happy hour at the resort. To say that we became instant friends would be a tragic understatement. It was like we were separated at friendship birth until the swim-up bars of Cabo brought us back together. Ever since that trip, we've been waiting on pins and needles for Tim to pop the question so we could officially photograph them and the day finally came! We decided to relive that crazy romantic first date for their San Francisco engagement session by shooting at the french restaurant at which they dined, Absinthe, and the pier to which Tim brought Trish for a walk under the stars. We began at the pier and I'm not kidding when I say that these two have some serious style!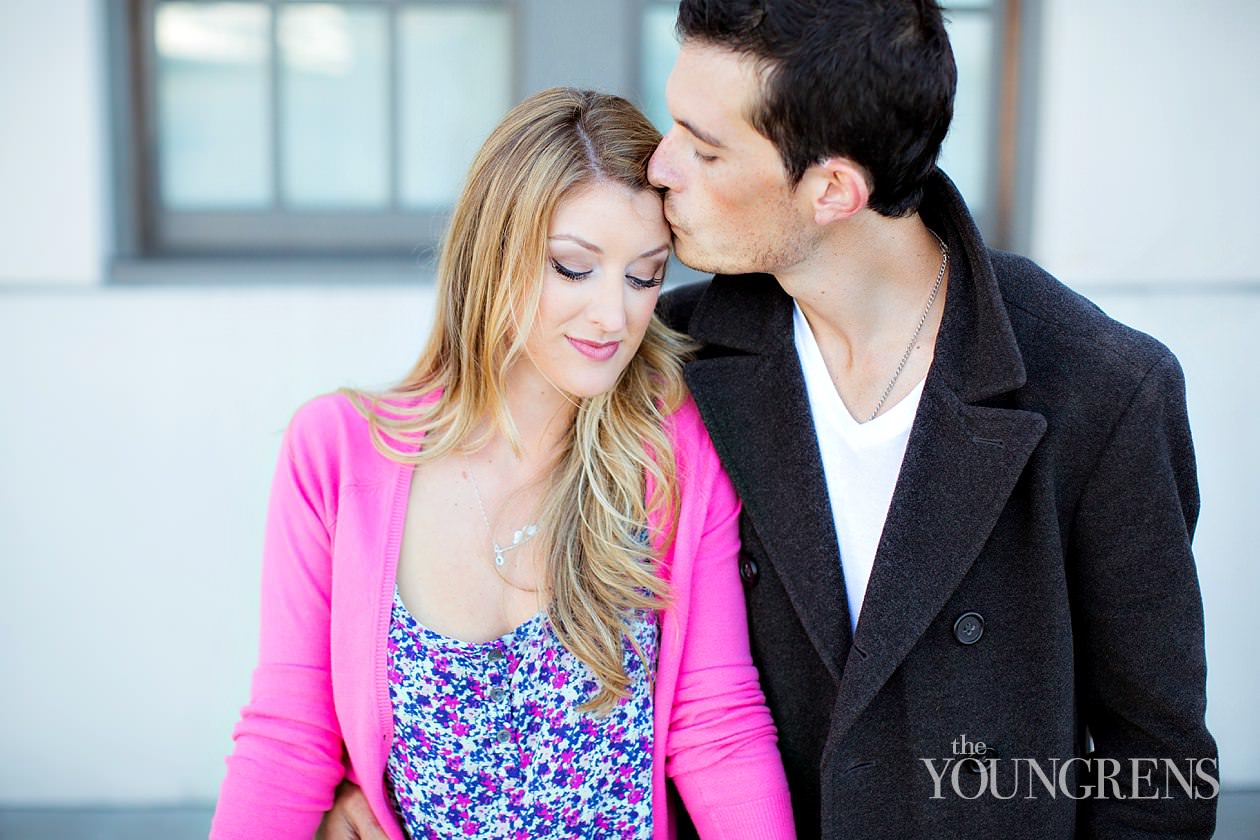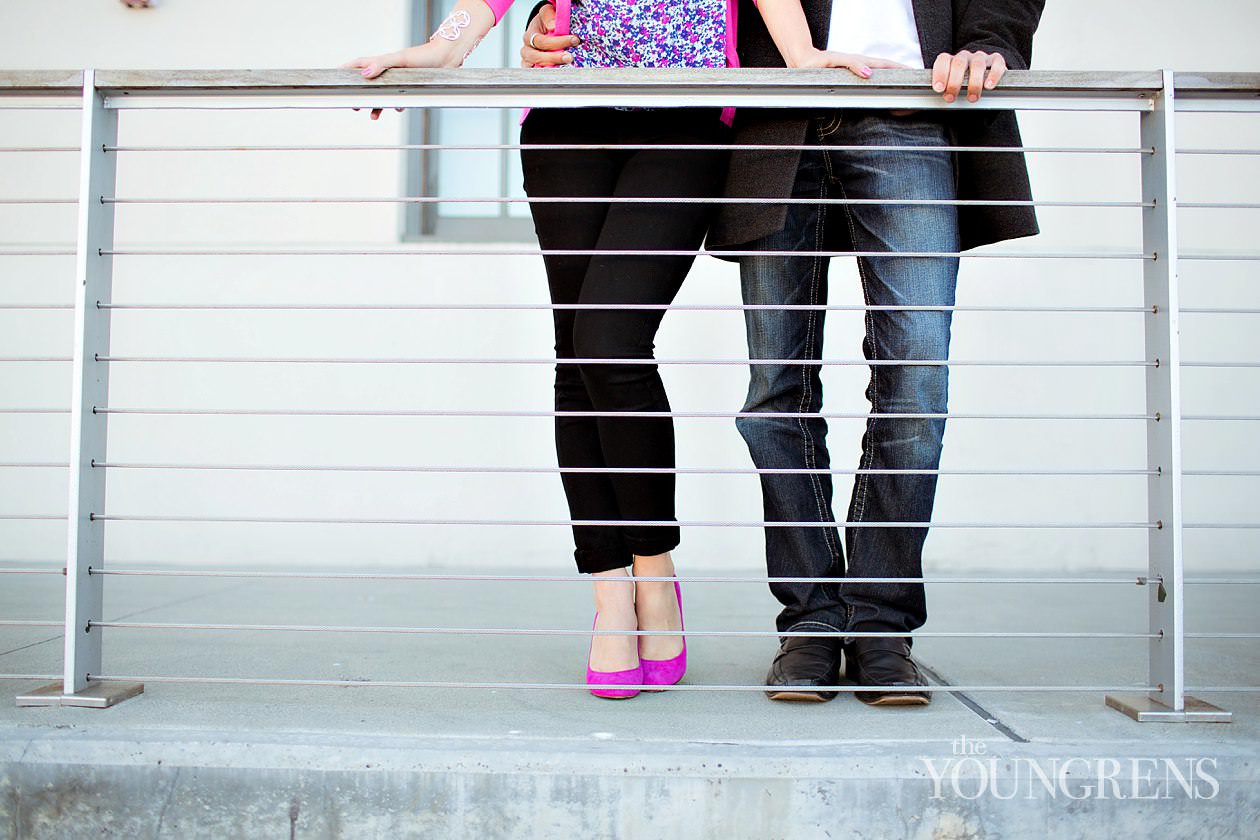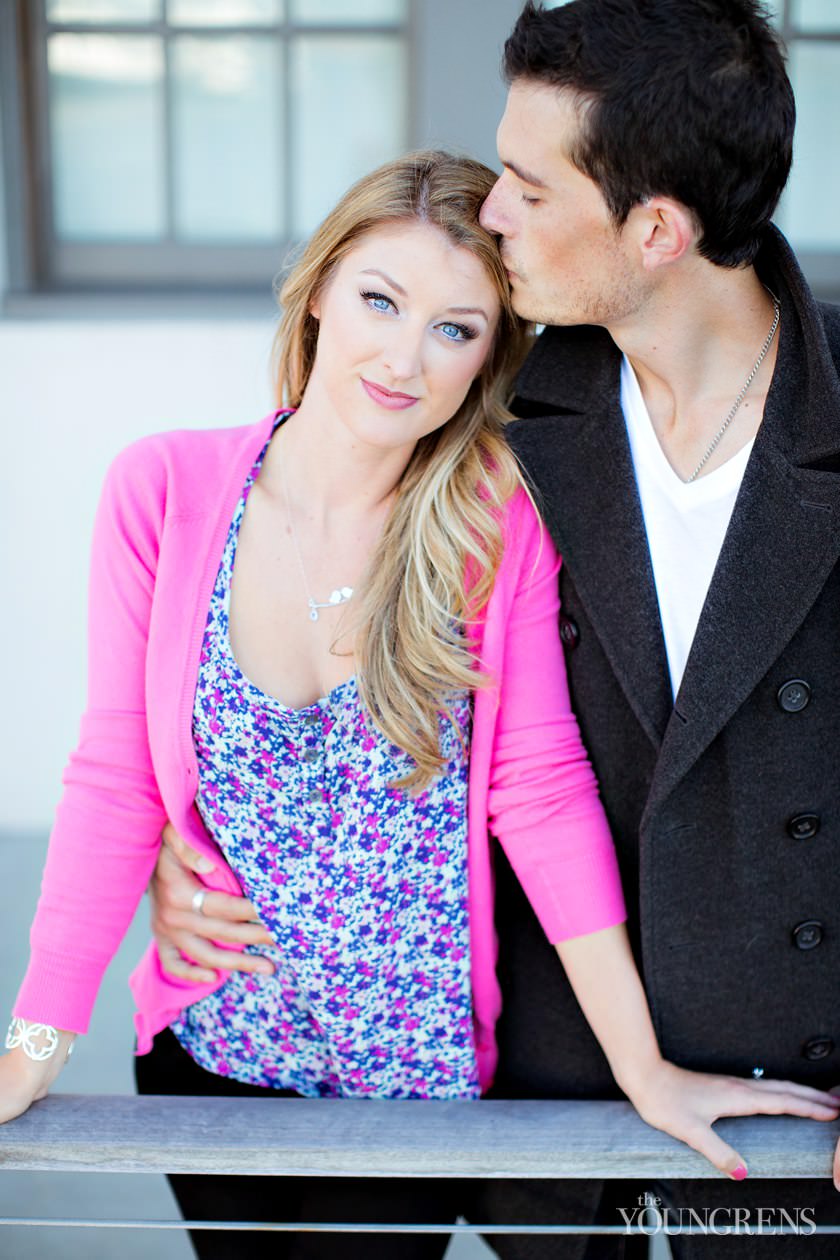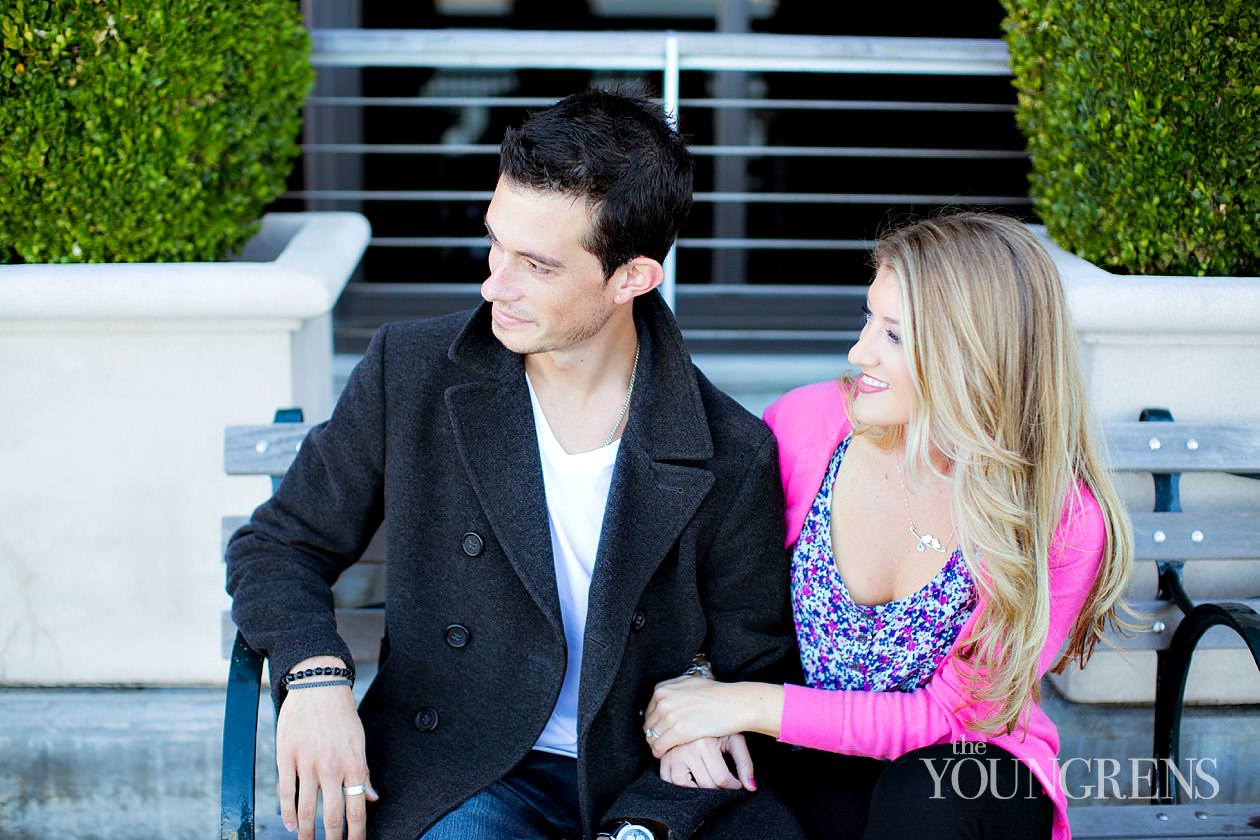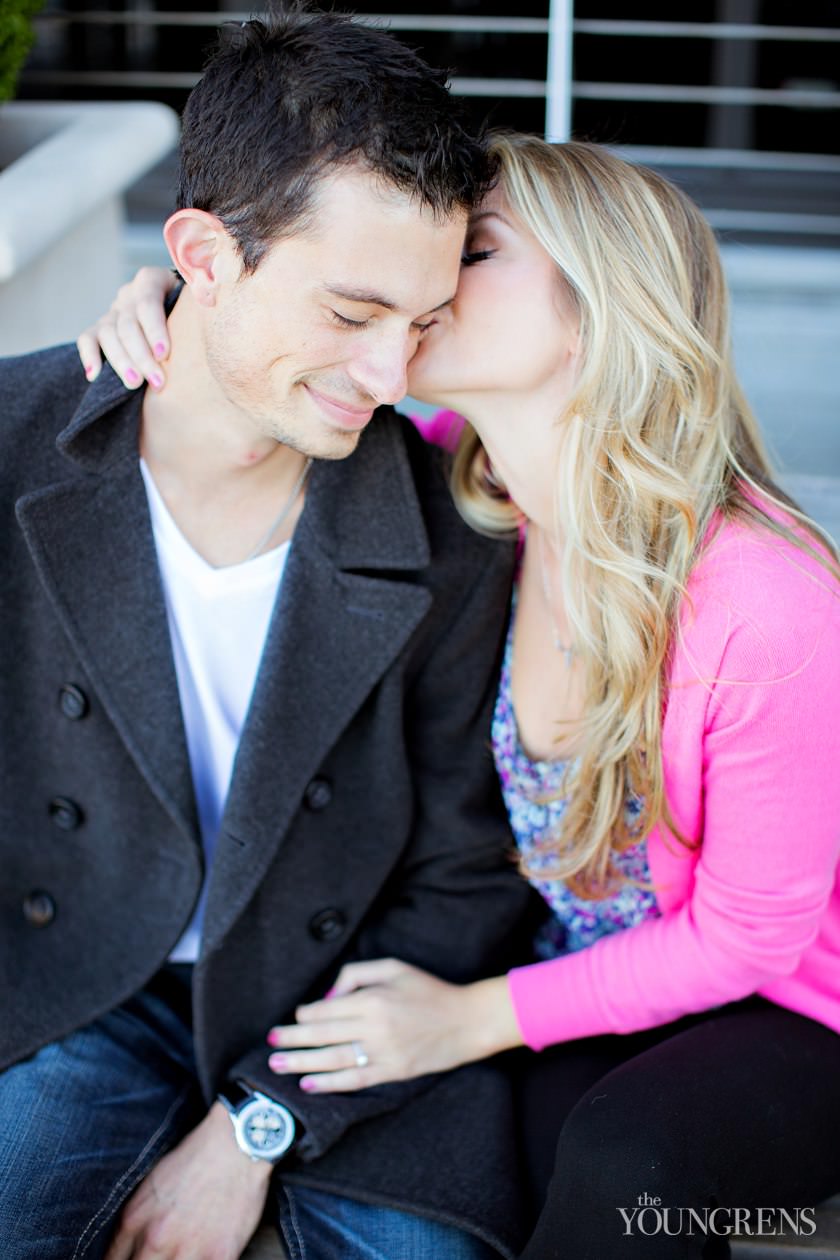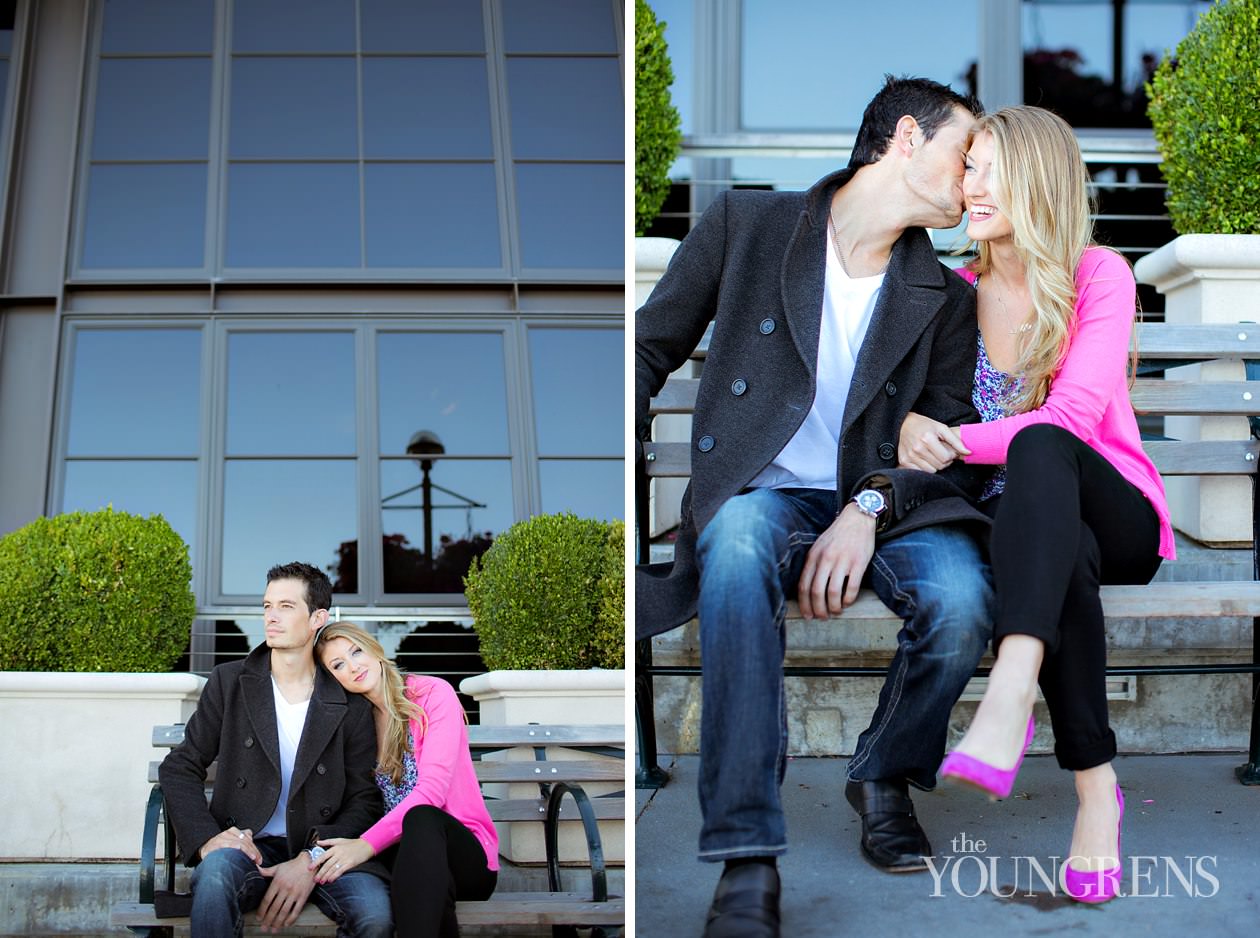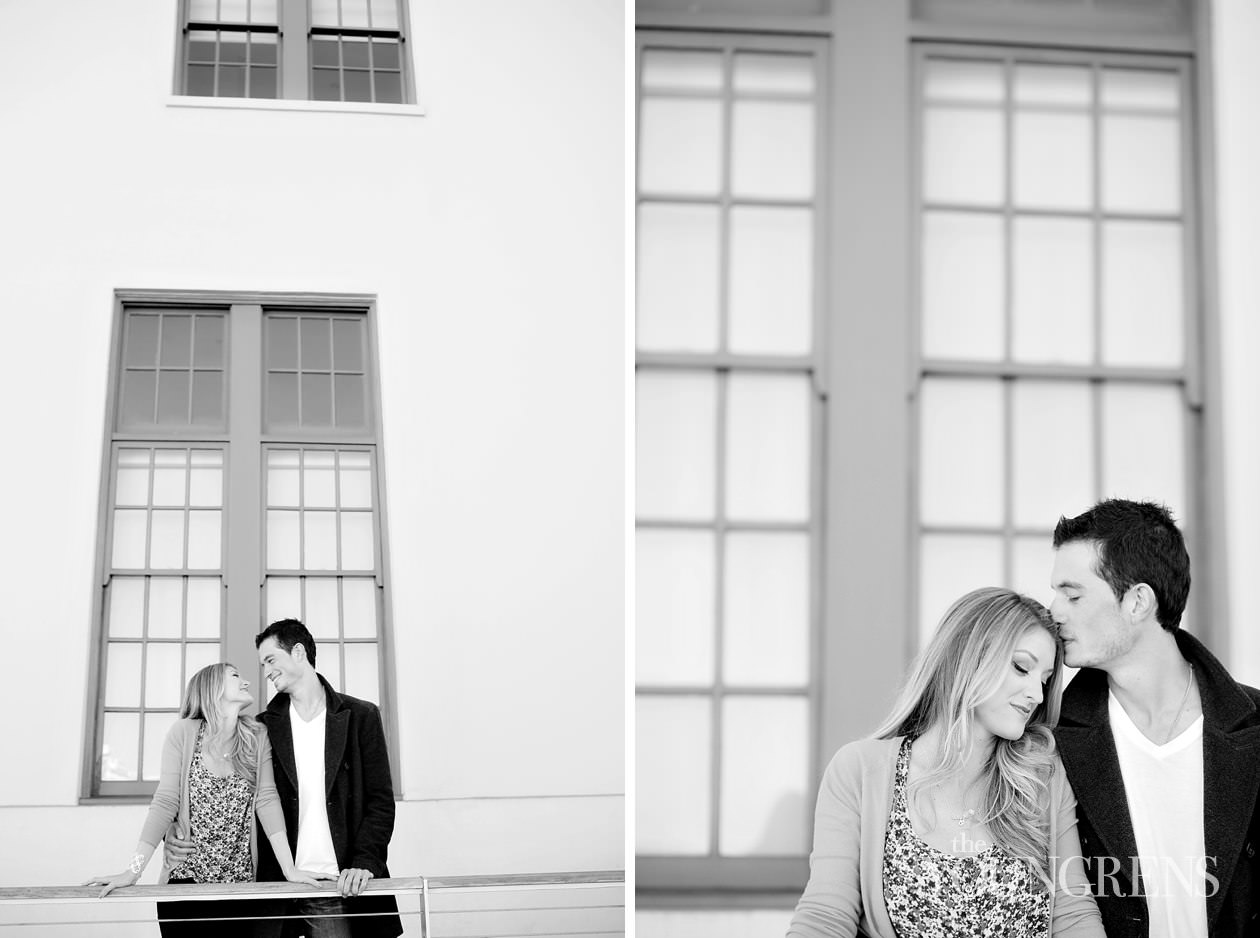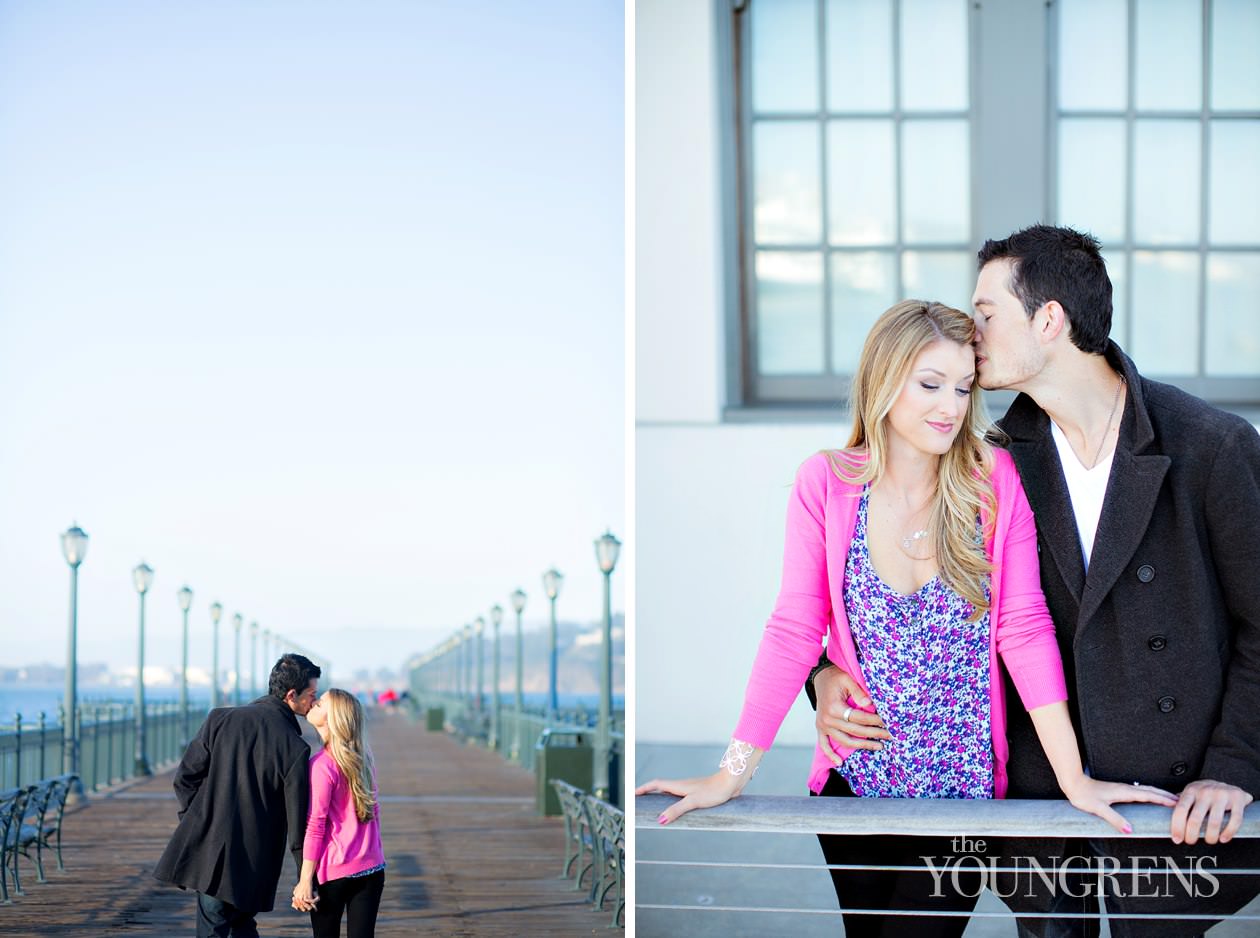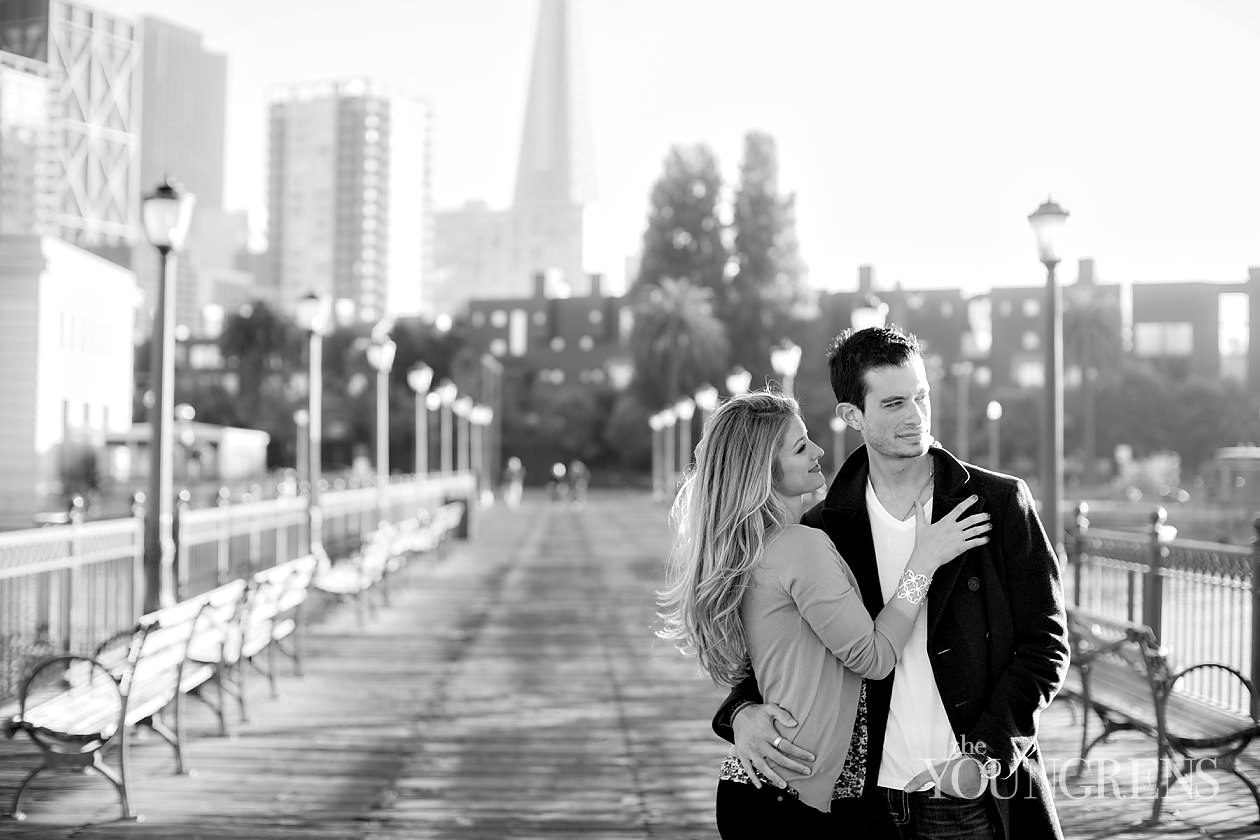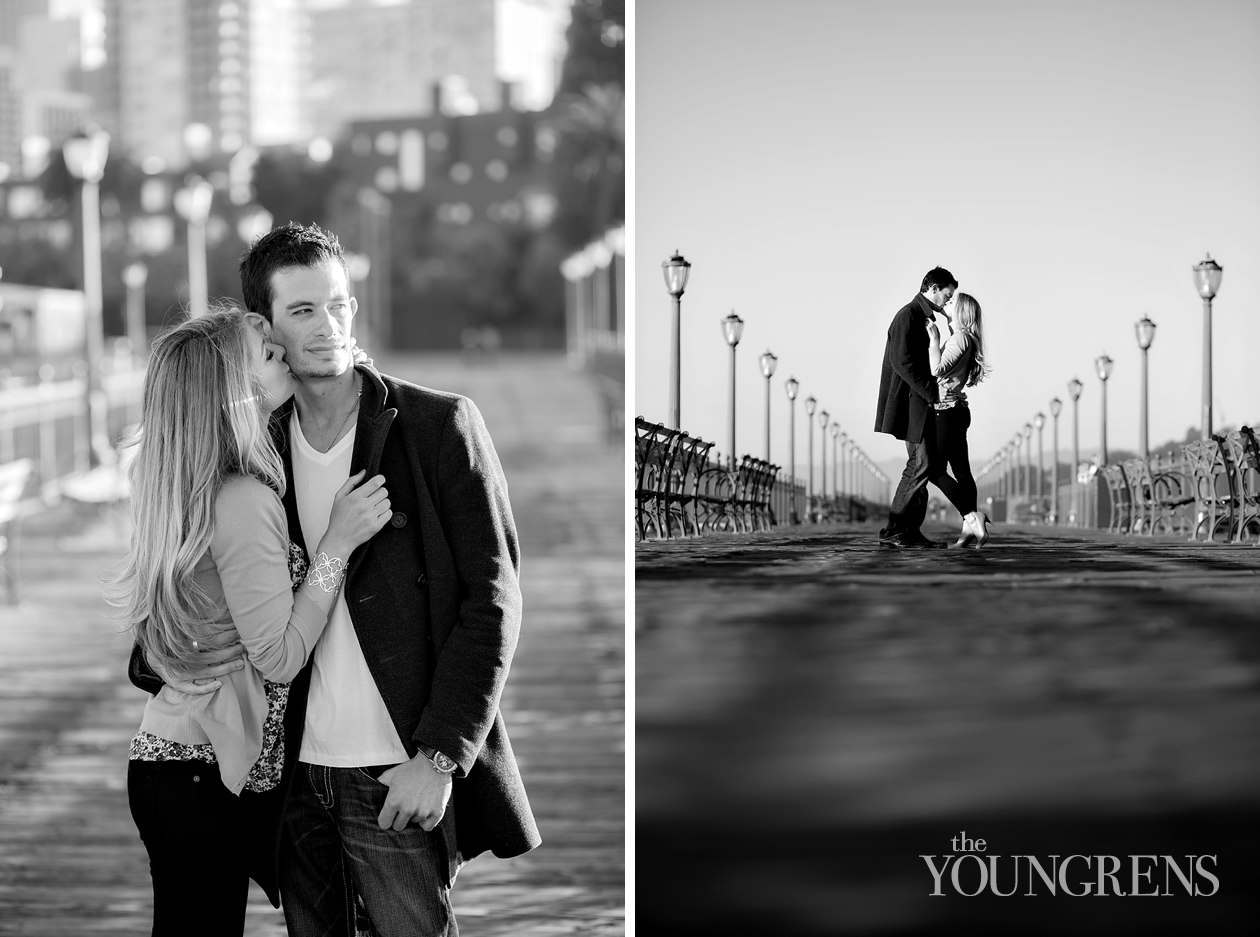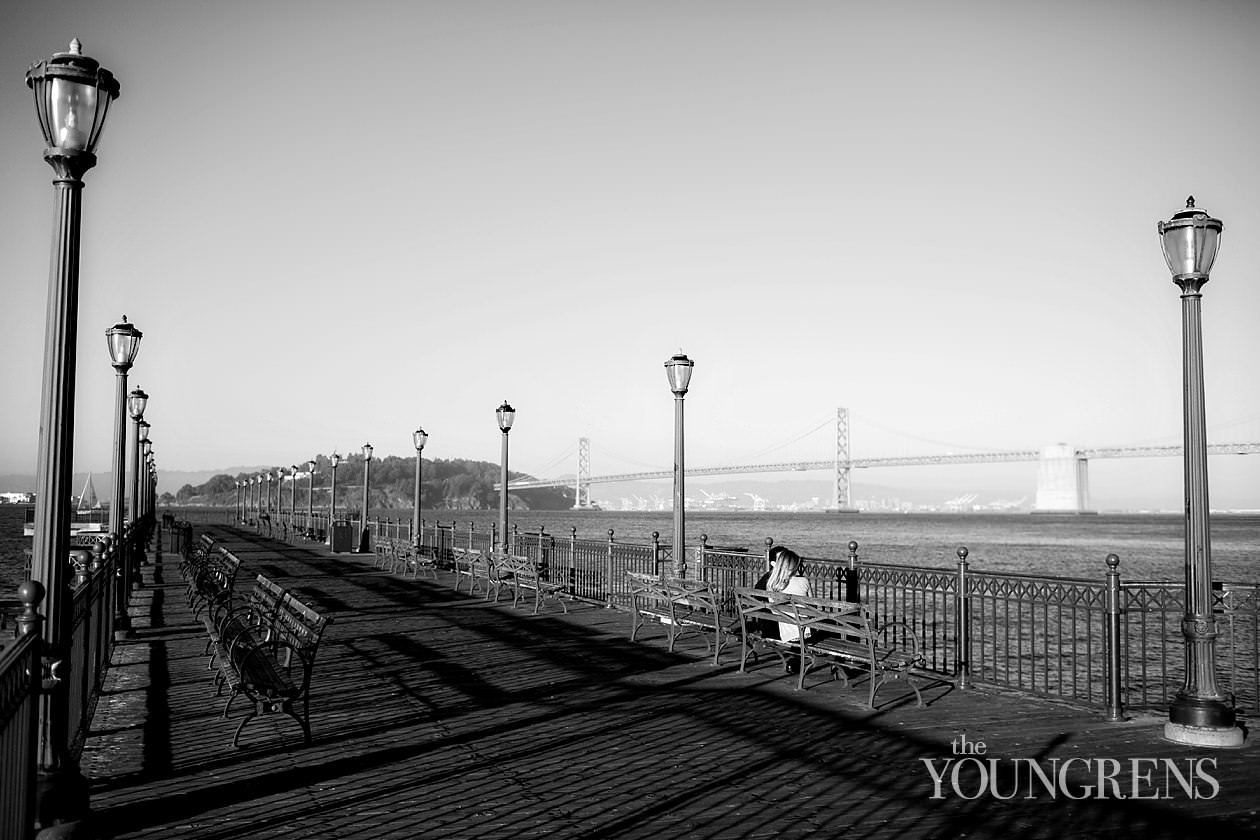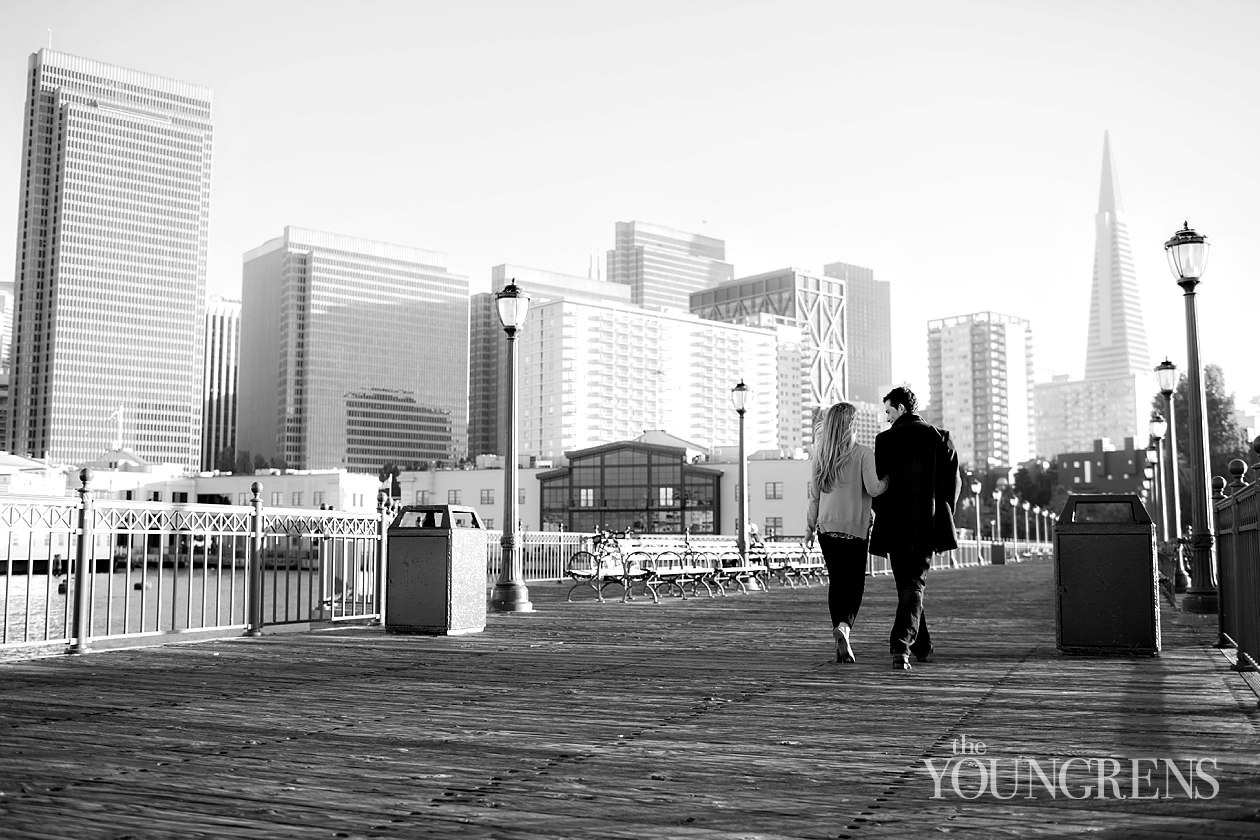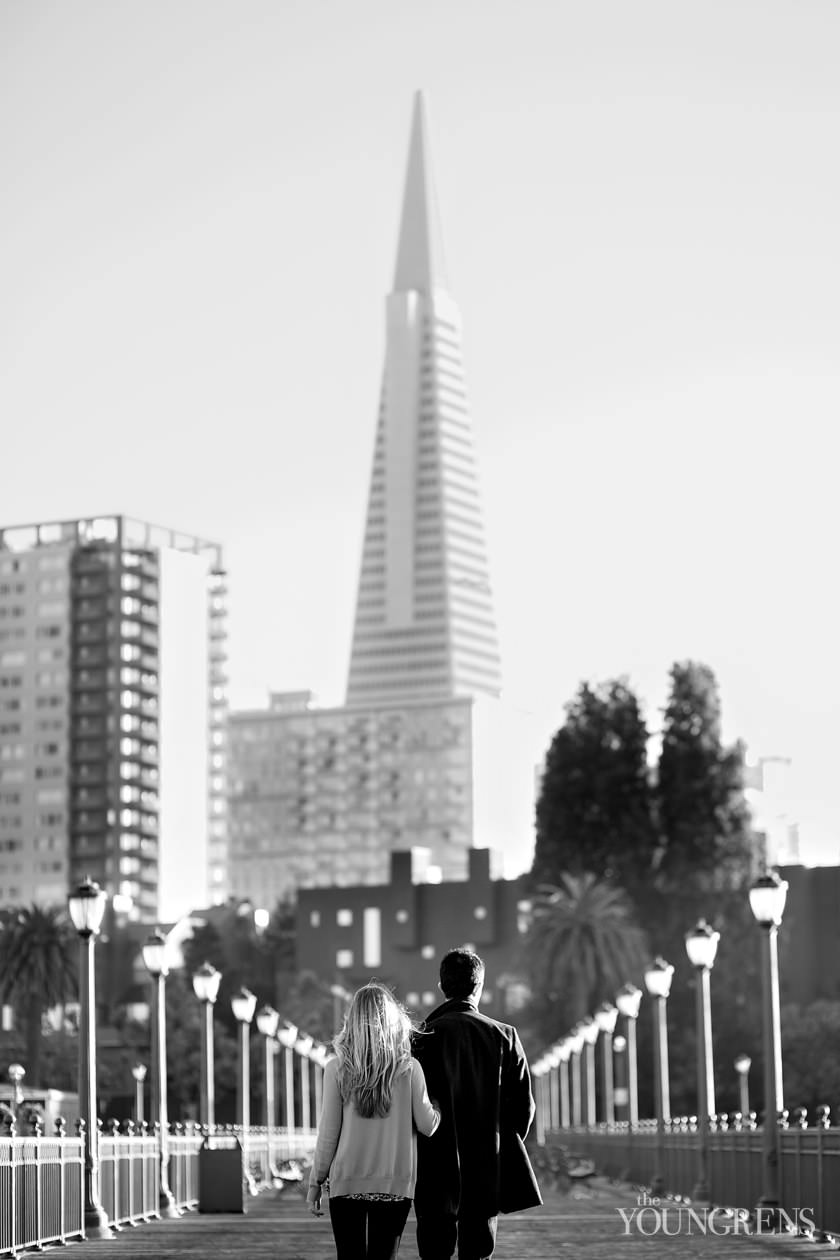 We've got so much more coming from the Tim and Trish, the uber romantic pier, and the restaurant of their first date, Absinthe. These guys totally got that city-urban-thang going and you're going to flip over the rest of their San Francisco engagement session!
Hugs,
Erin