Welcome back to Part Two of Jeff and Kelsey's engagement session at the University of Washington in Seattle. We're having major shoe envy with this session. Jeff has a HUGE collection of Vans so (my) Jeff was feeling super envious, Kelsey rocked out her hot pink Hunter boots for the first half of the session, and now she's working the exact pair of boots that I've been drooling over for months. What can I say – we're made for each other!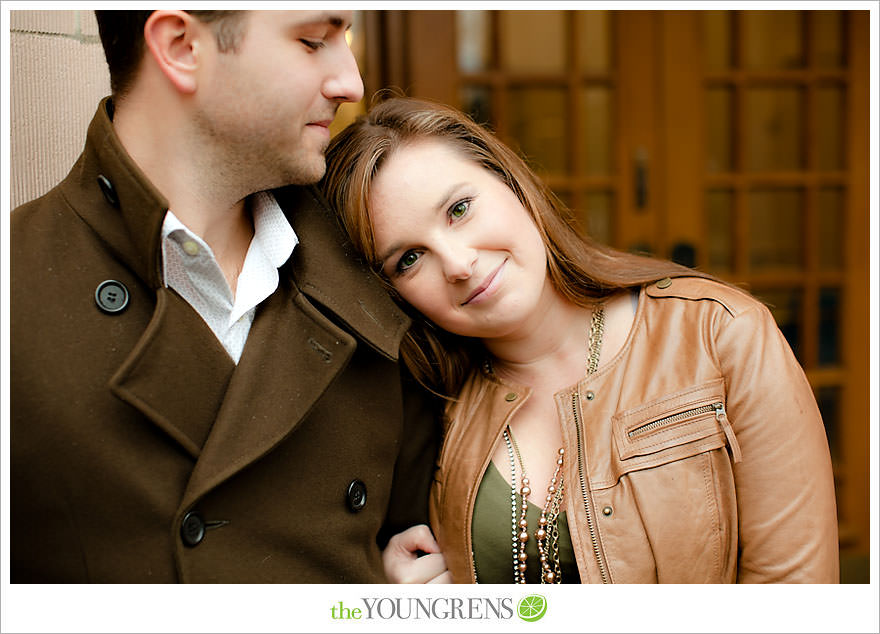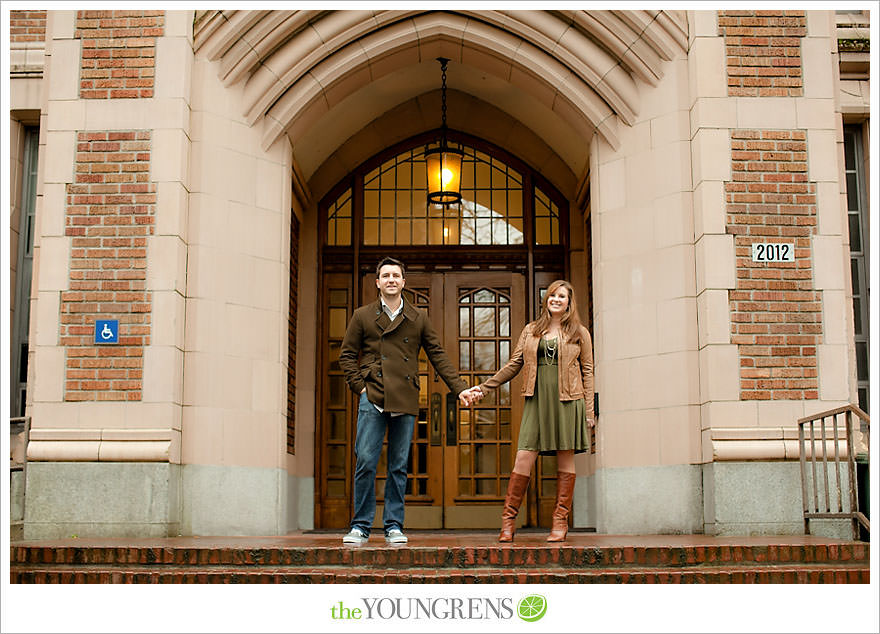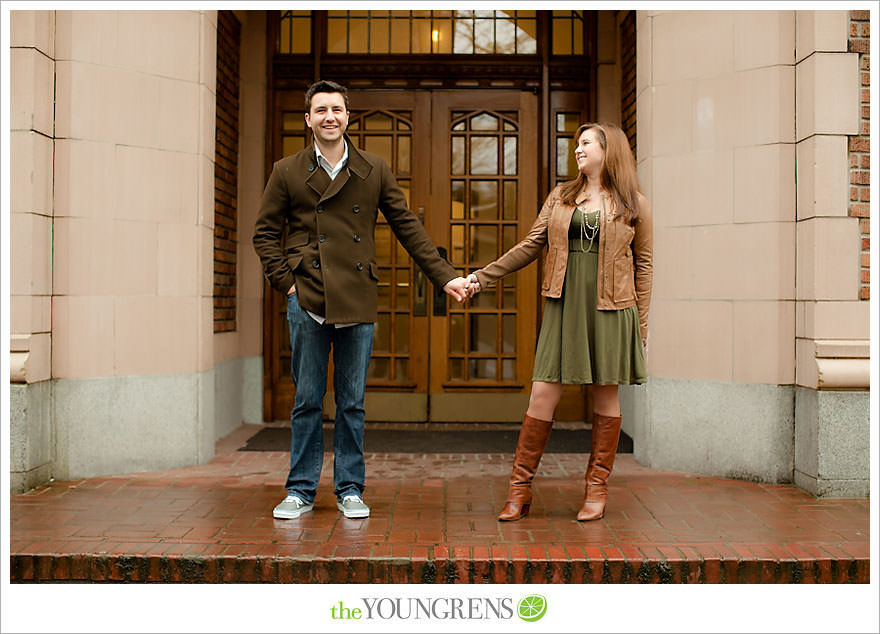 Jeff loved showing off his shoes.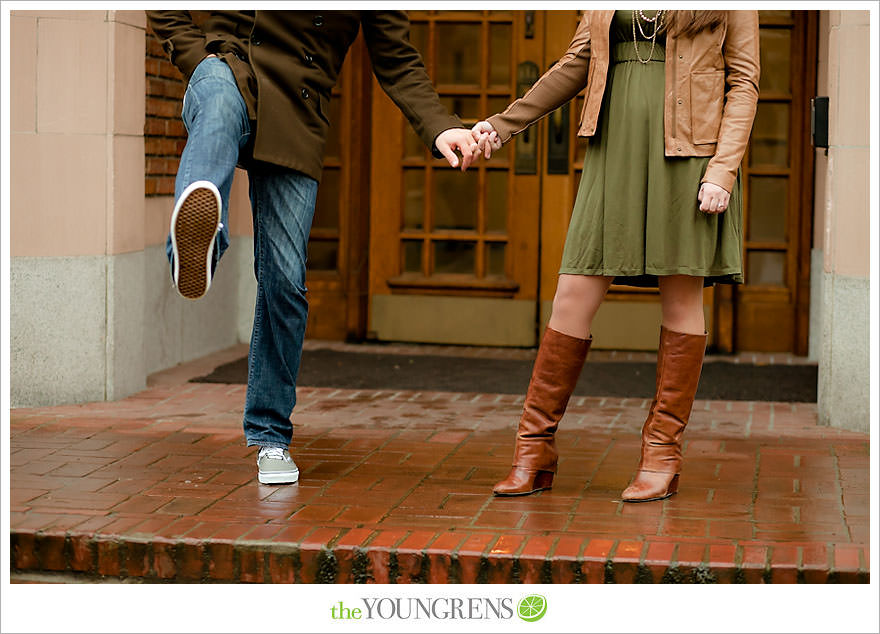 I loved how calm and sweet this part of the session was.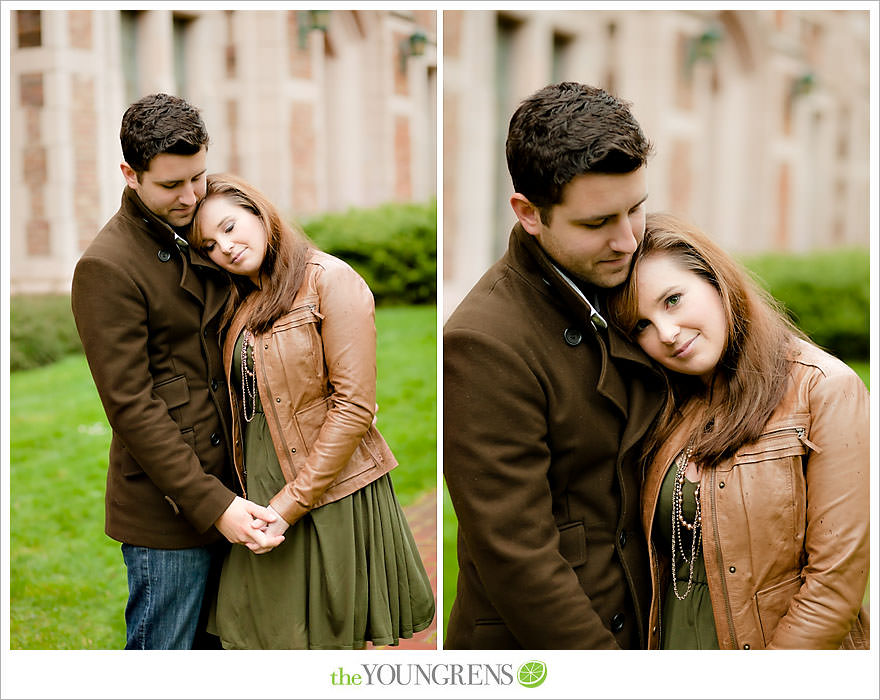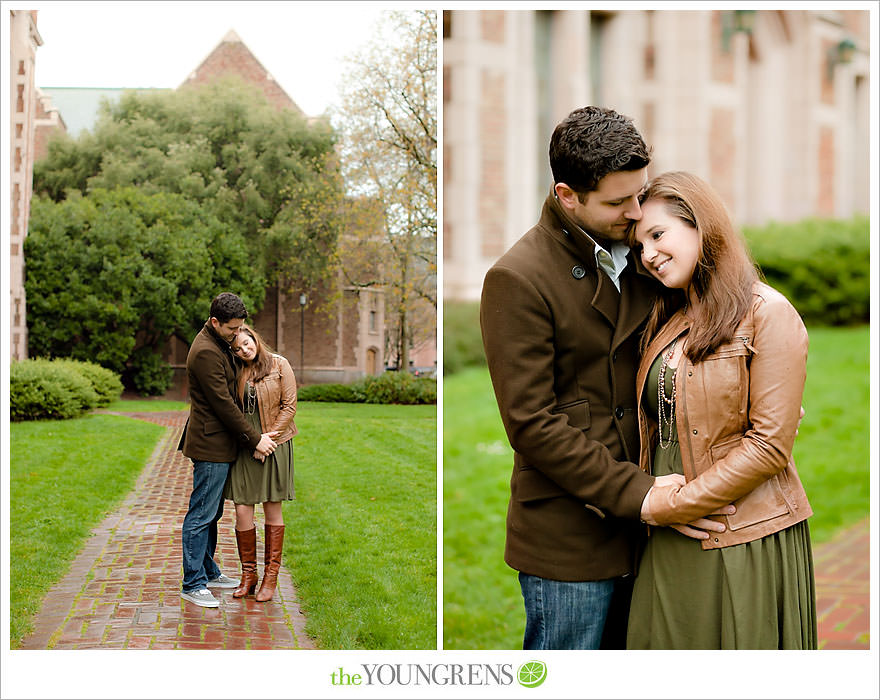 My favorites!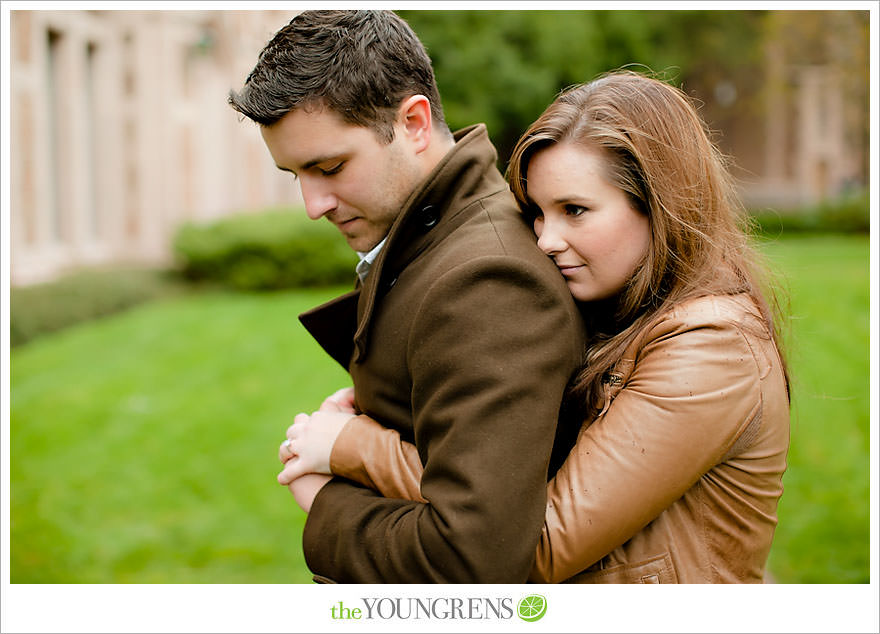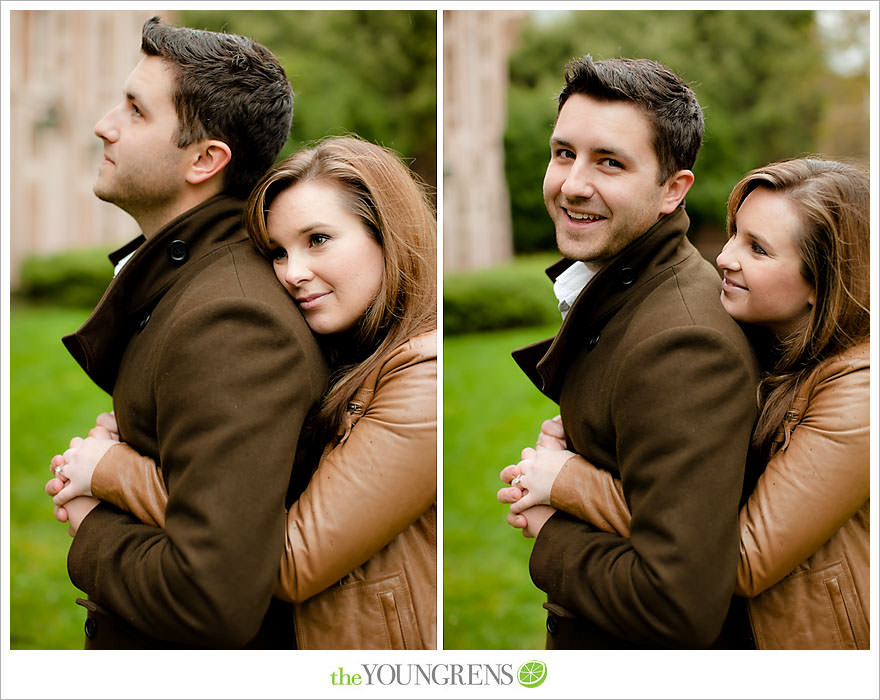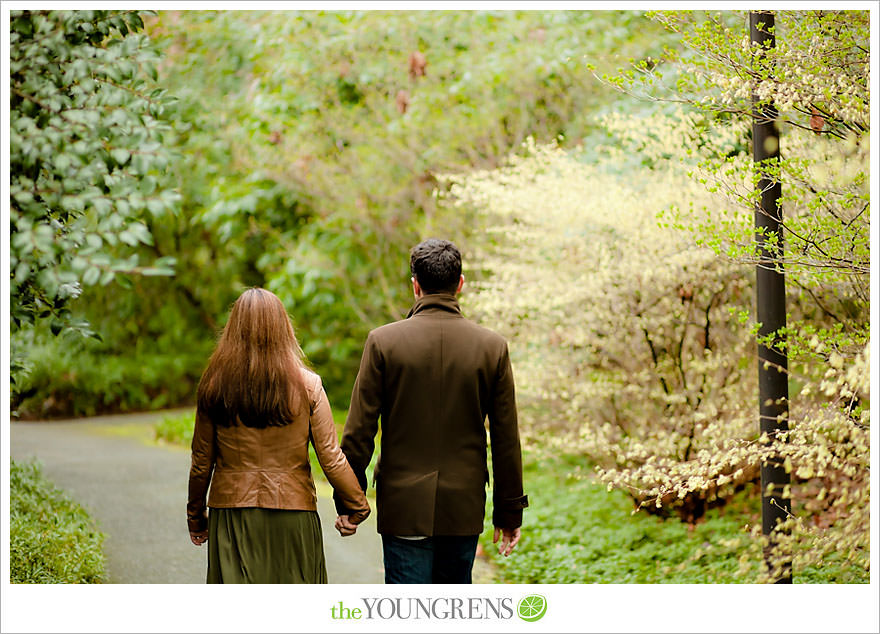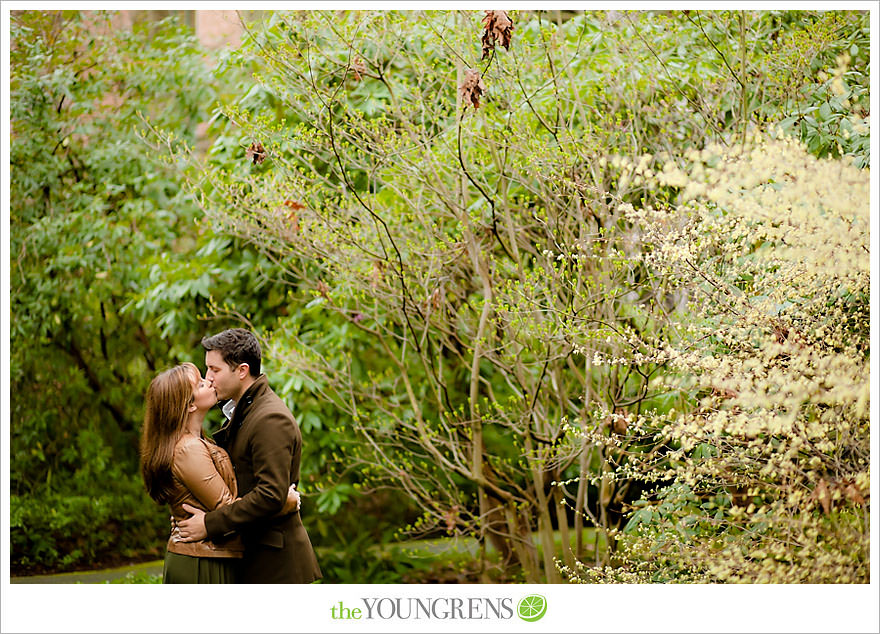 The campus is so romantic in the spring.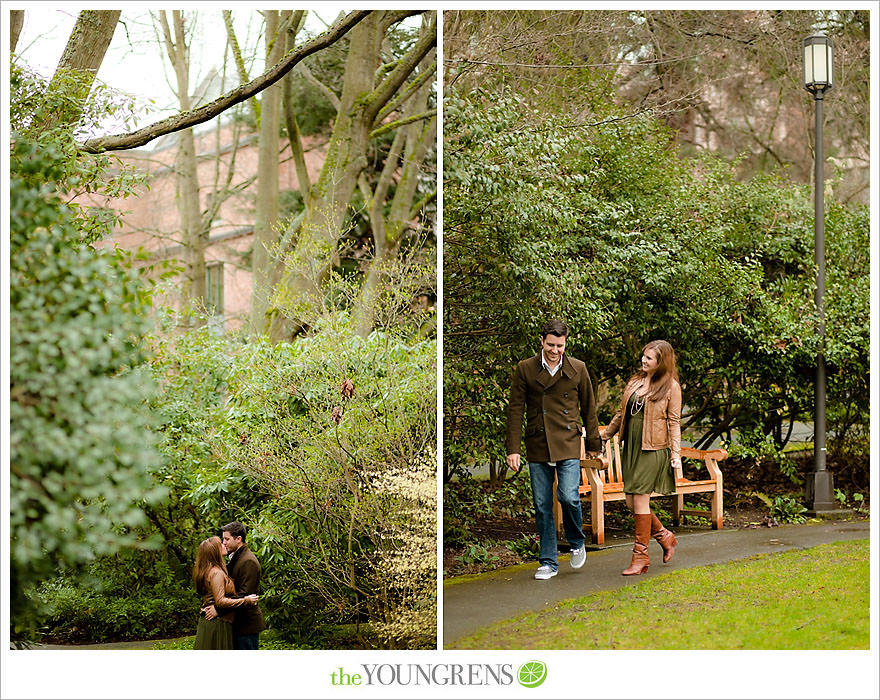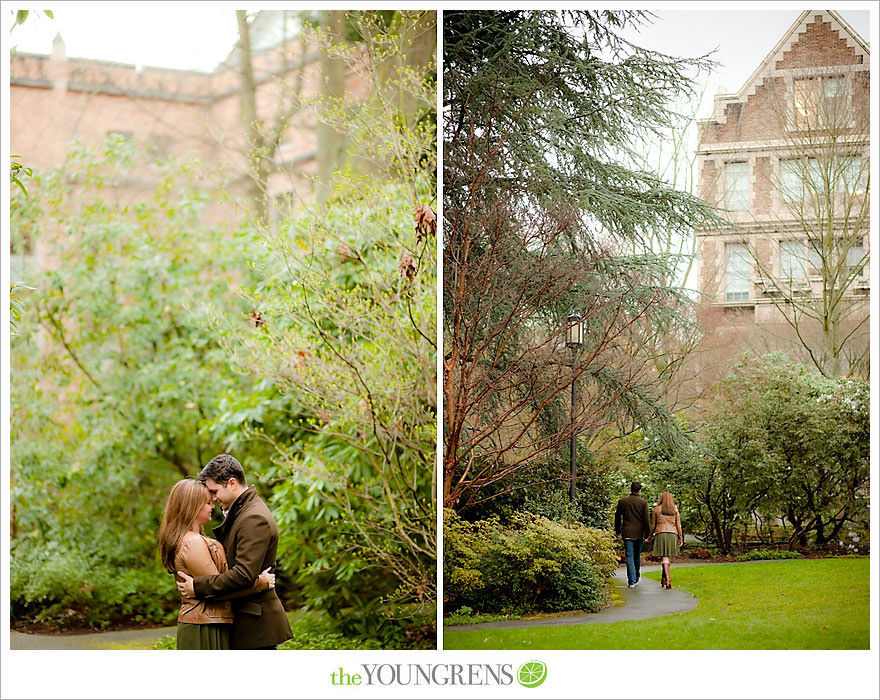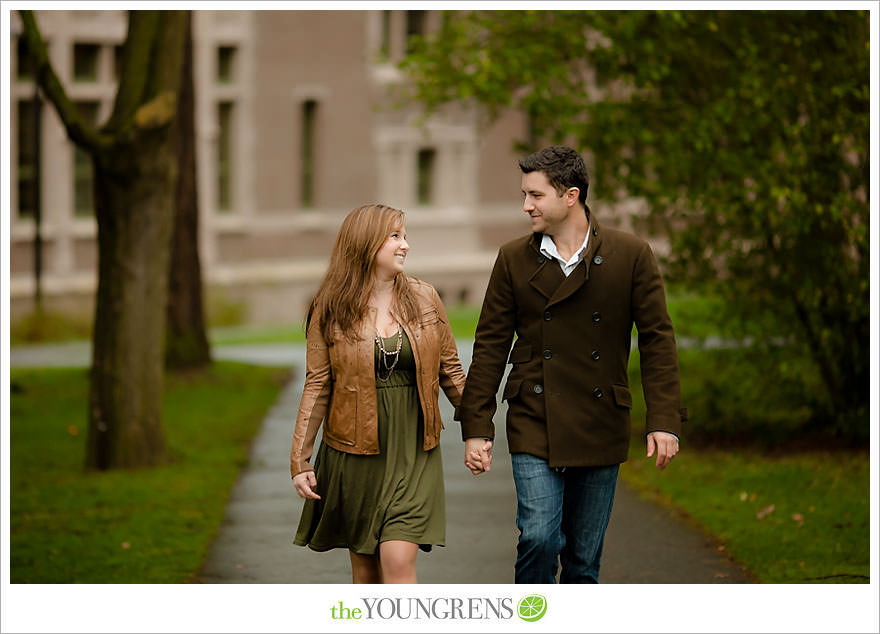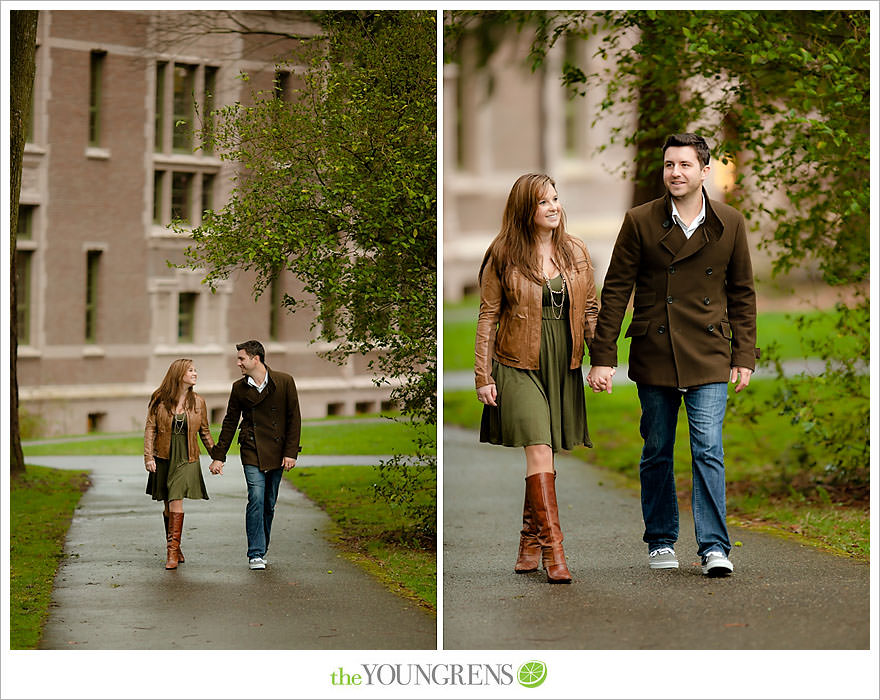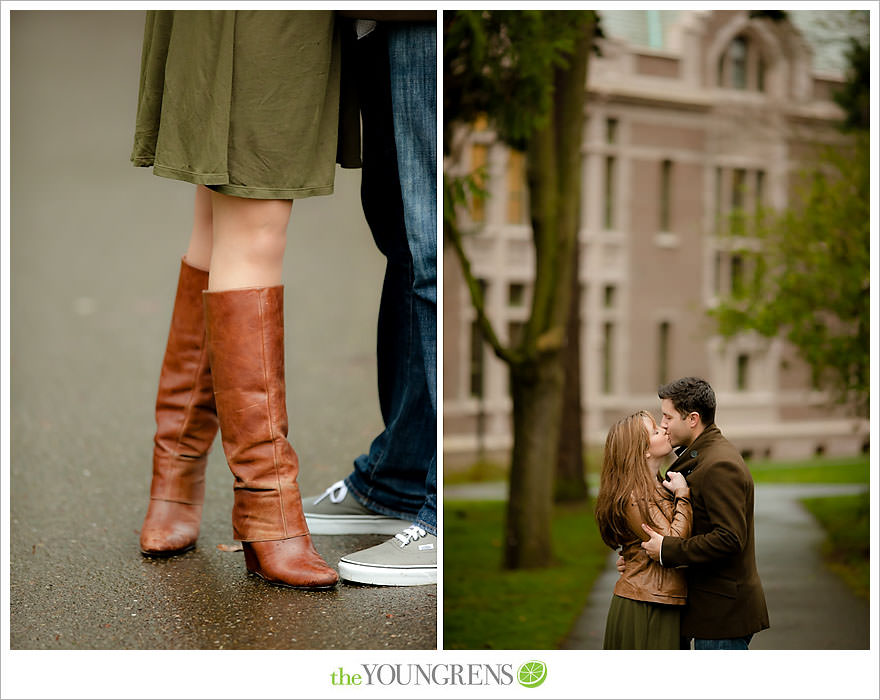 One last shot of the amazing cherry blossoms.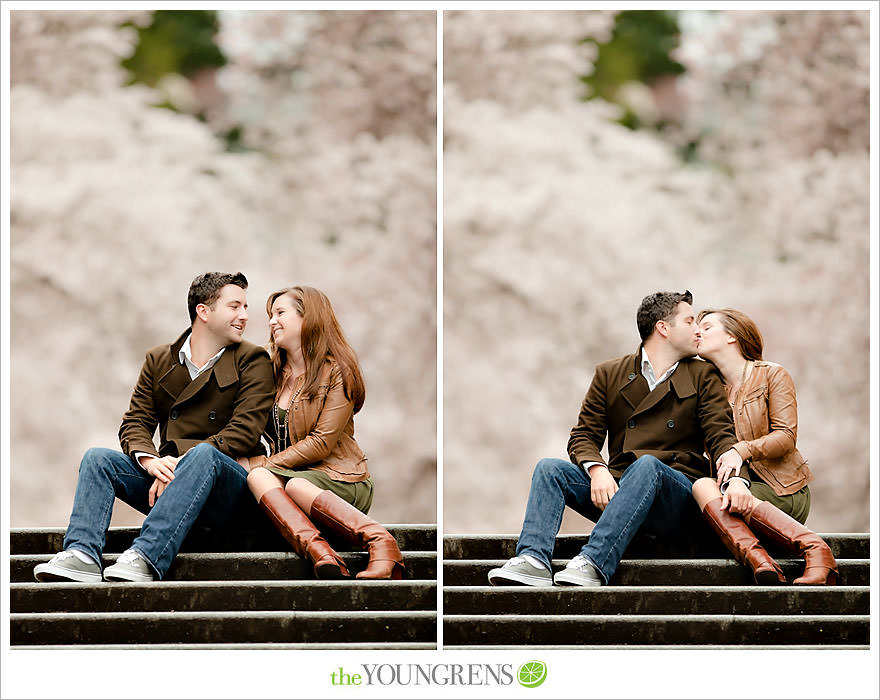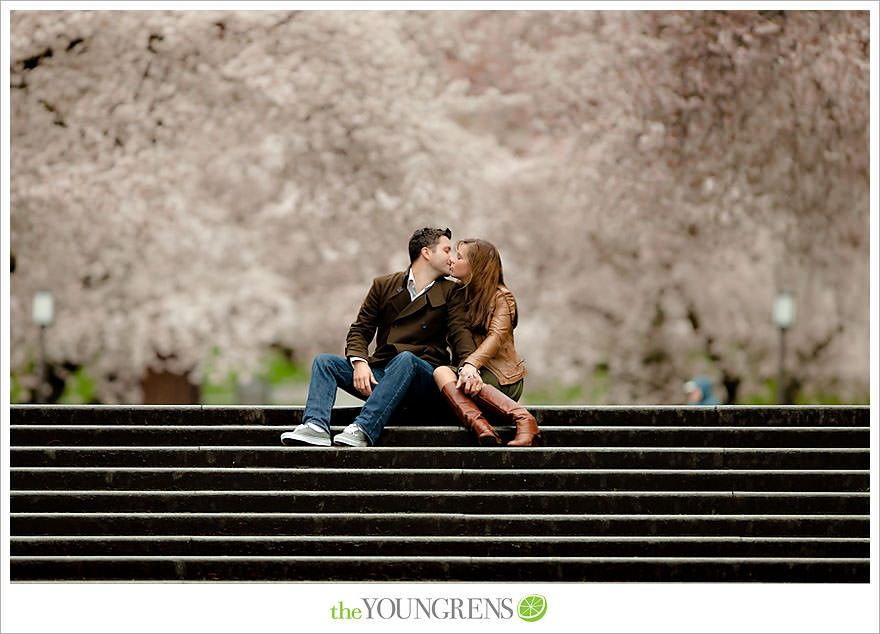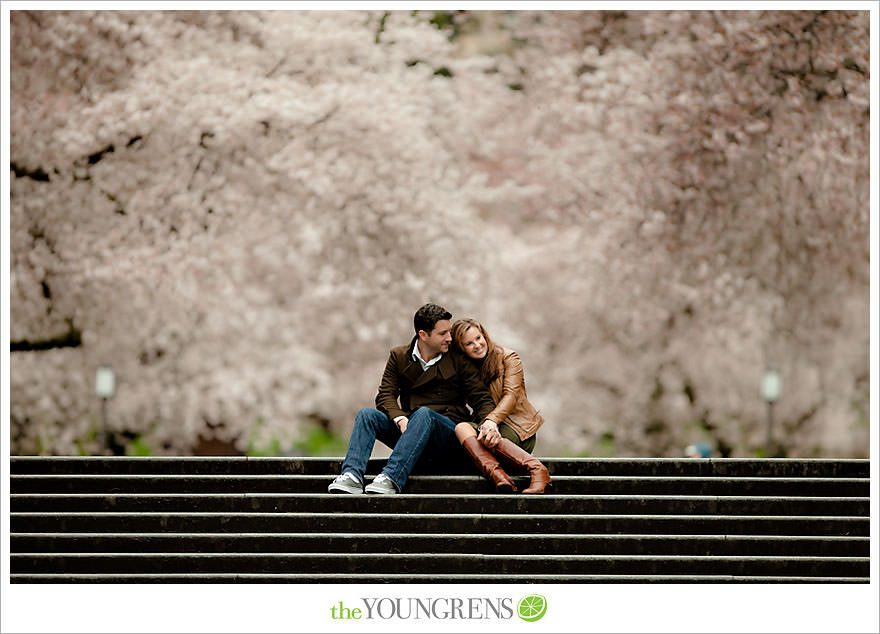 Jeff and Kelsey: If shoe soul mates exist, then we've totally found ours! Connecting with you two made our hearts twice as big, and Seattle will always hold a special place in our world because of our time together. September can't come fast enough, and we'll see you soon beneath the San Diego sunshine!
Hugs,
Erin