I'm just so completely in love with David and Caitlin's engagement session in Seattle because these two love with adorable abandon. They've got everything that we treasure in a couple – sweet souls, connected hearts, warm smiles, and real laughs.  One of their favorite places for a date night out or just a quick stop for produce is Pike Place Market, so we used that as our launching pad for an engagement session that would show off their romantic city. Not only was this the perfect fall day, but these two are the perfect Seattle couple! Love!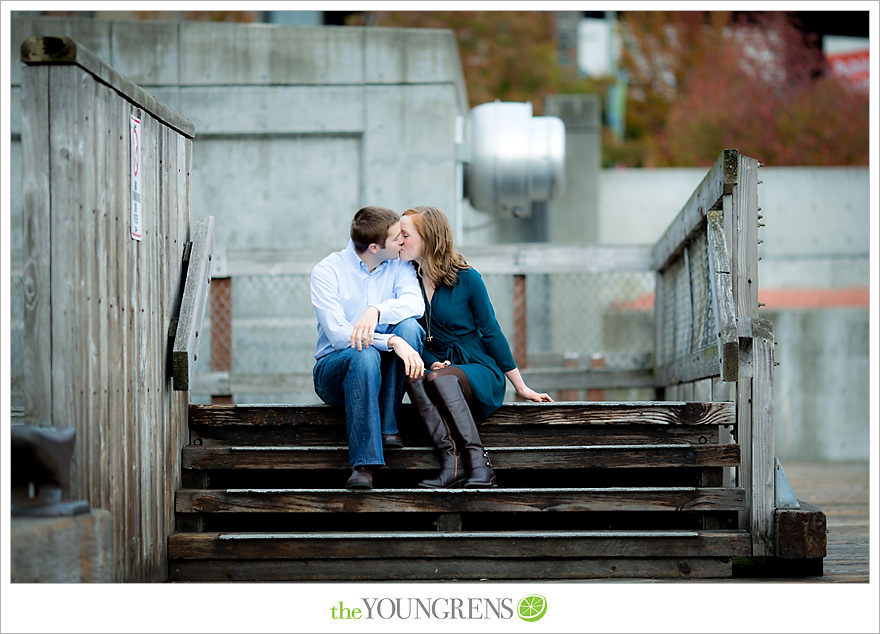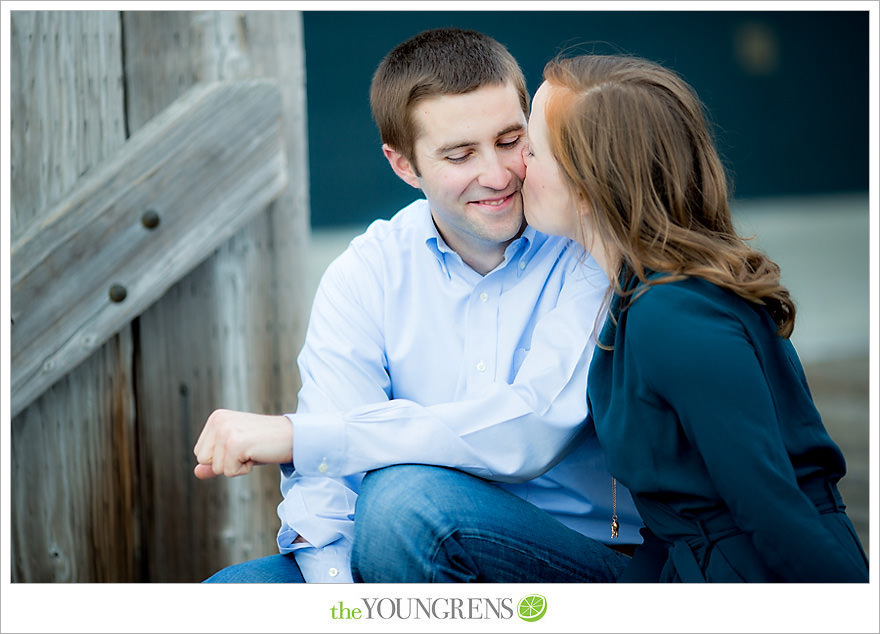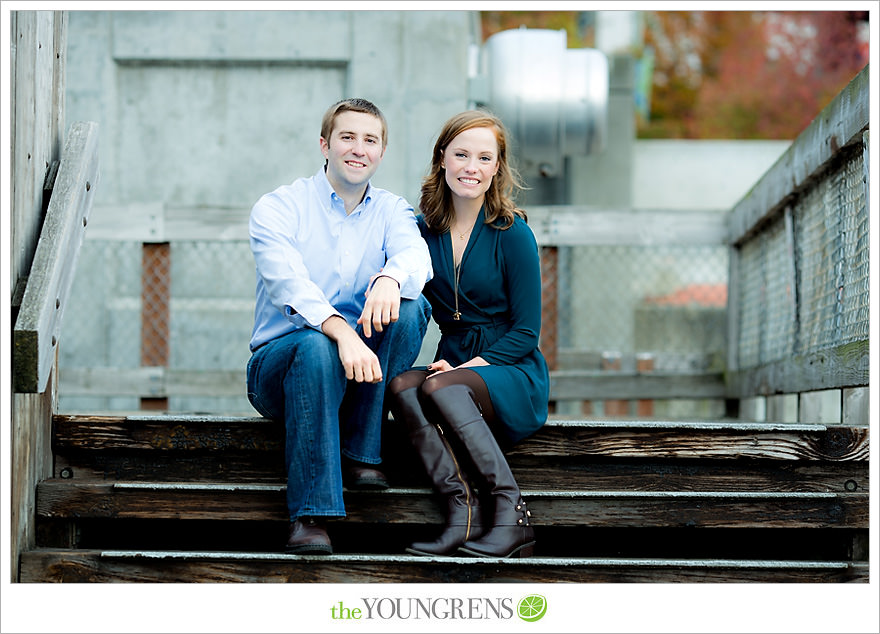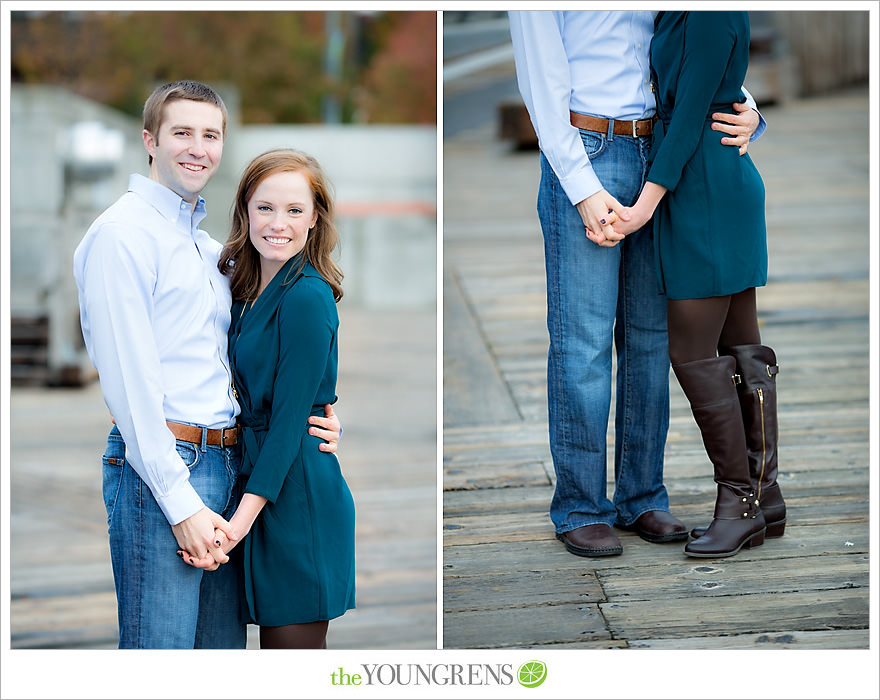 Yep – I'm officially in love with those boots. And Caitlin's outfit. And her lovely red hair. And David's smile. And pretty much everything about these two…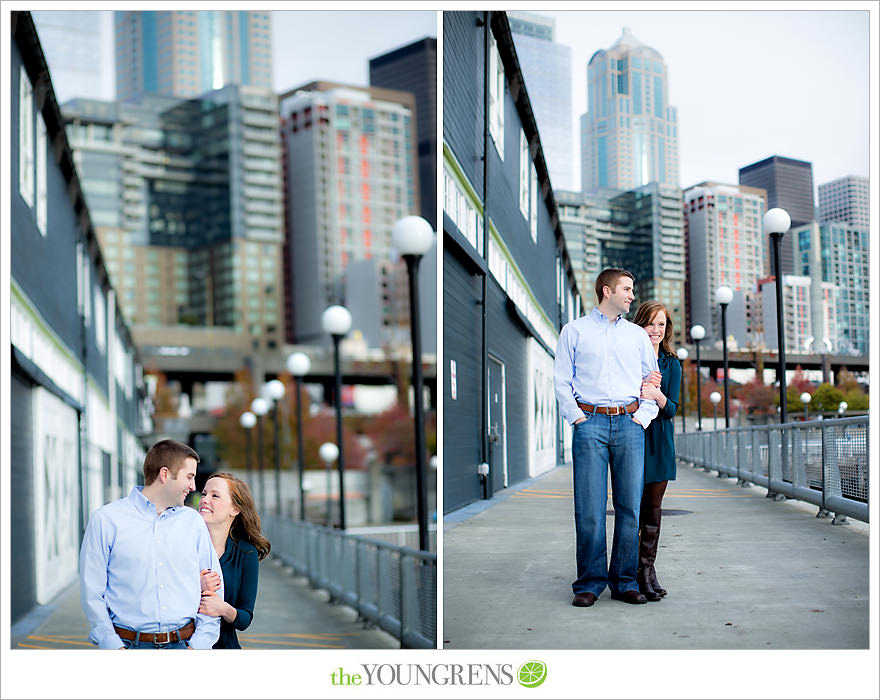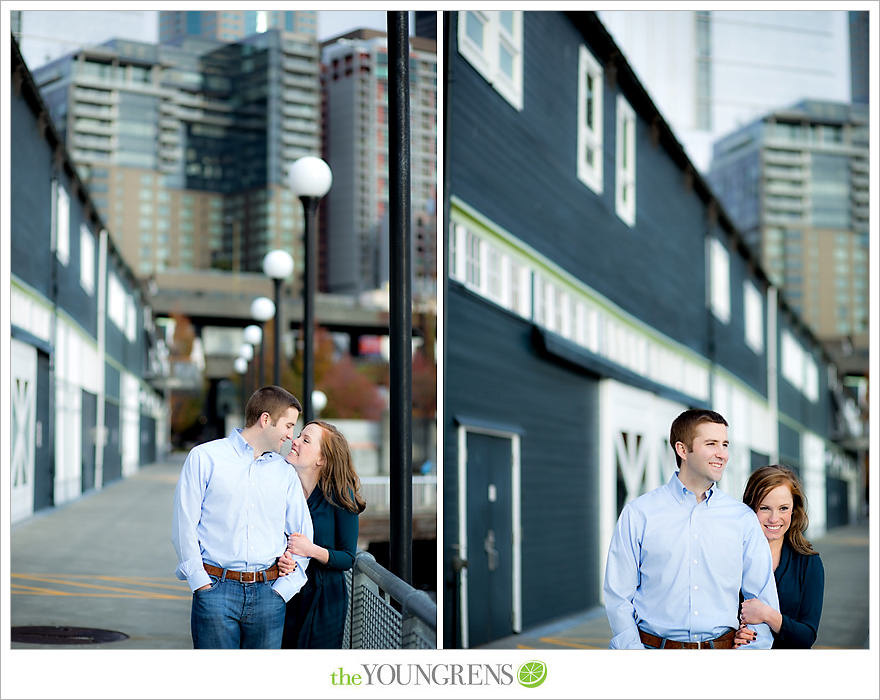 Good grief! That skyline just doesn't get any better!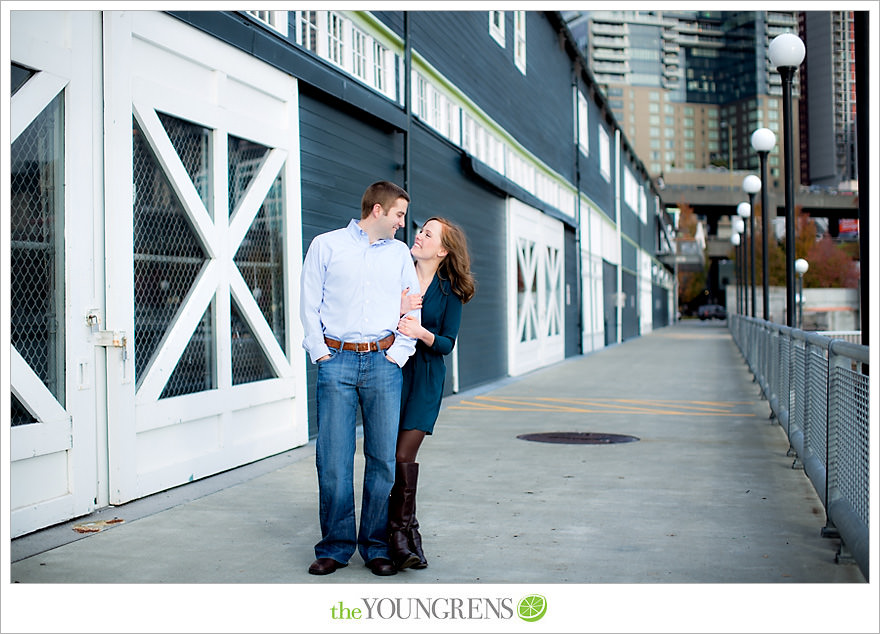 LOVE!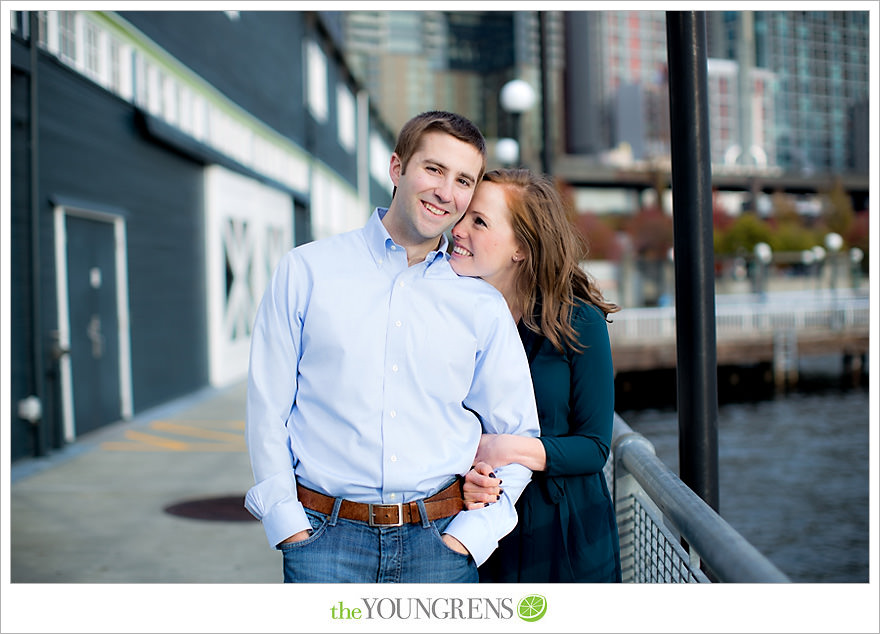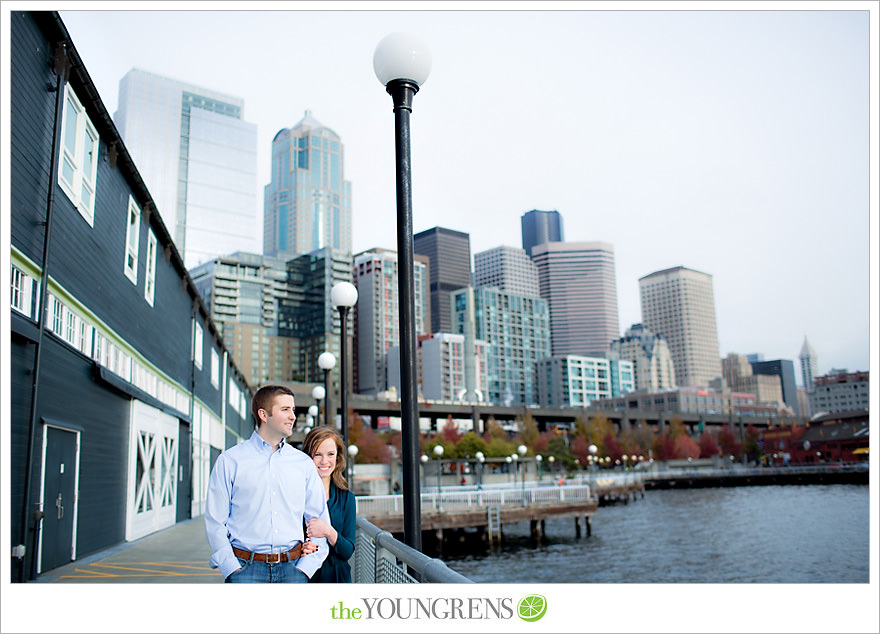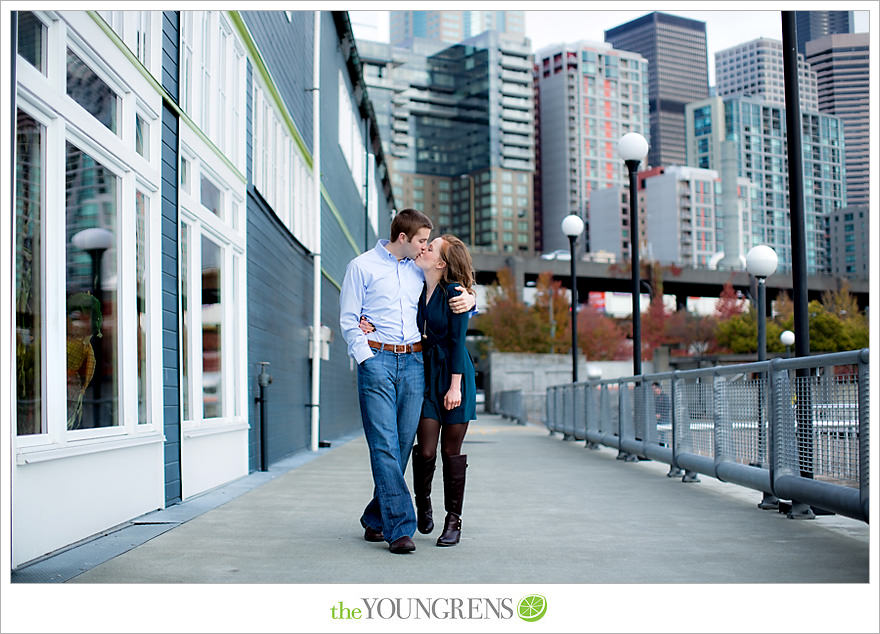 Our final stop was a walk through the market to their favorite vendors.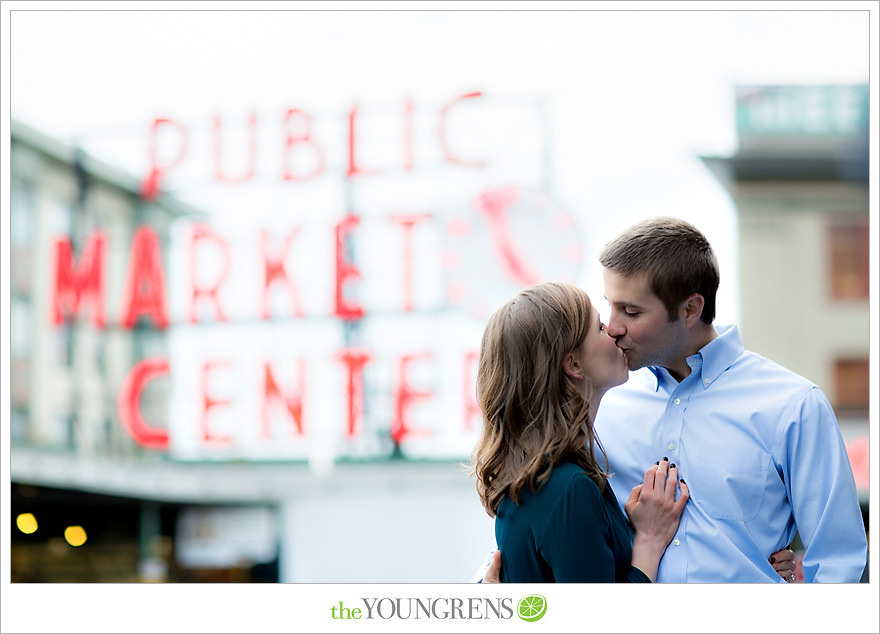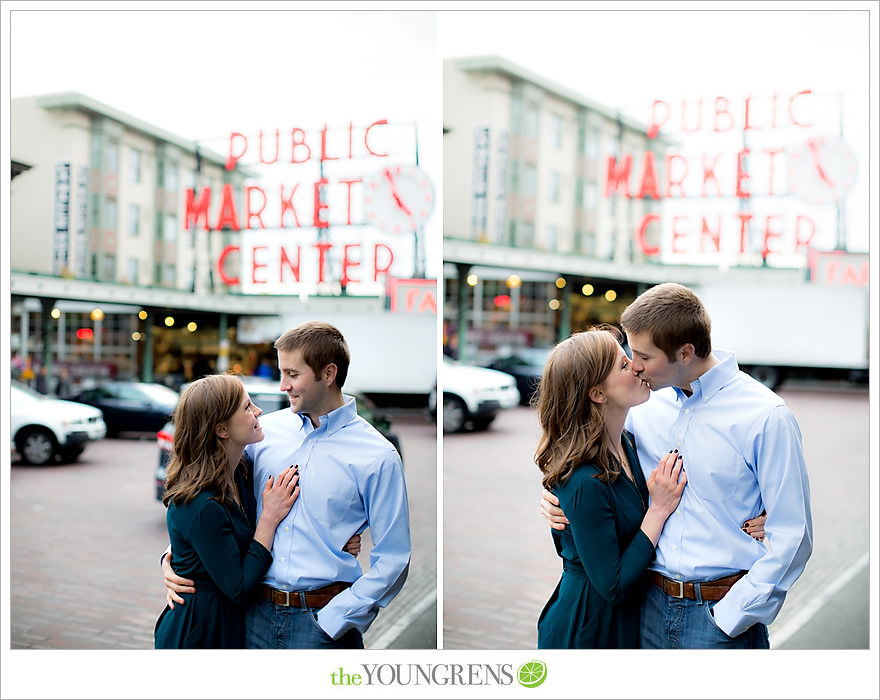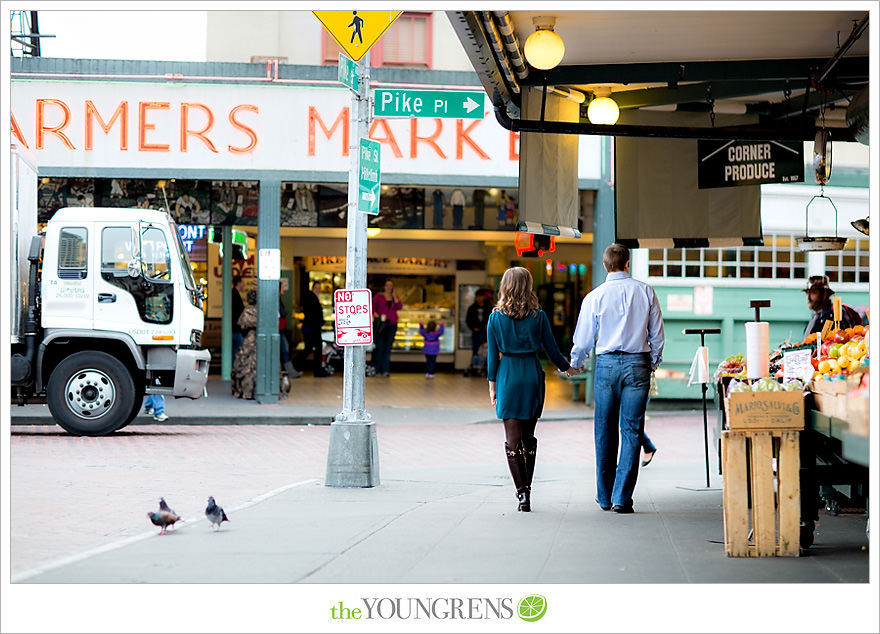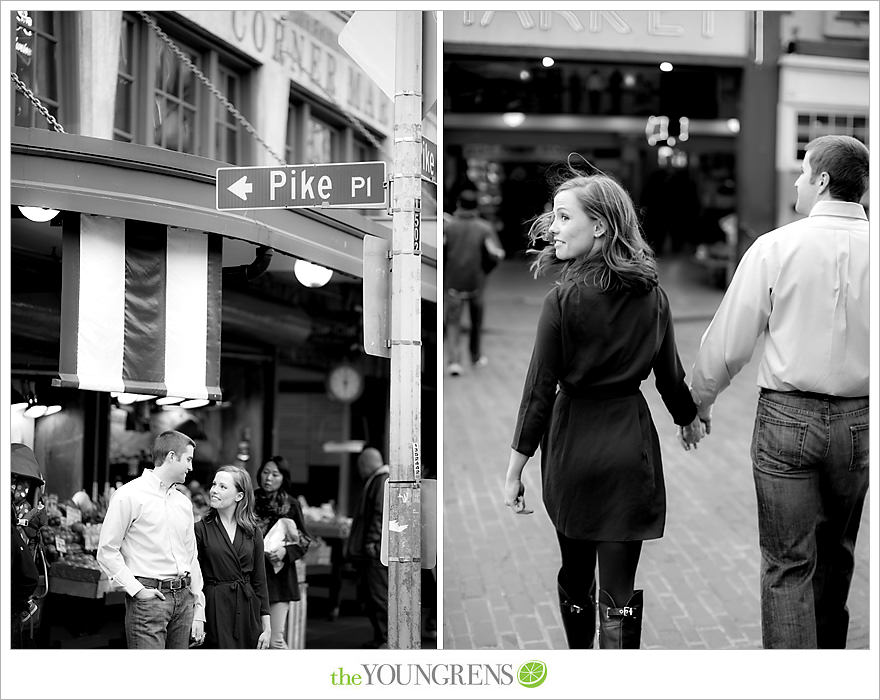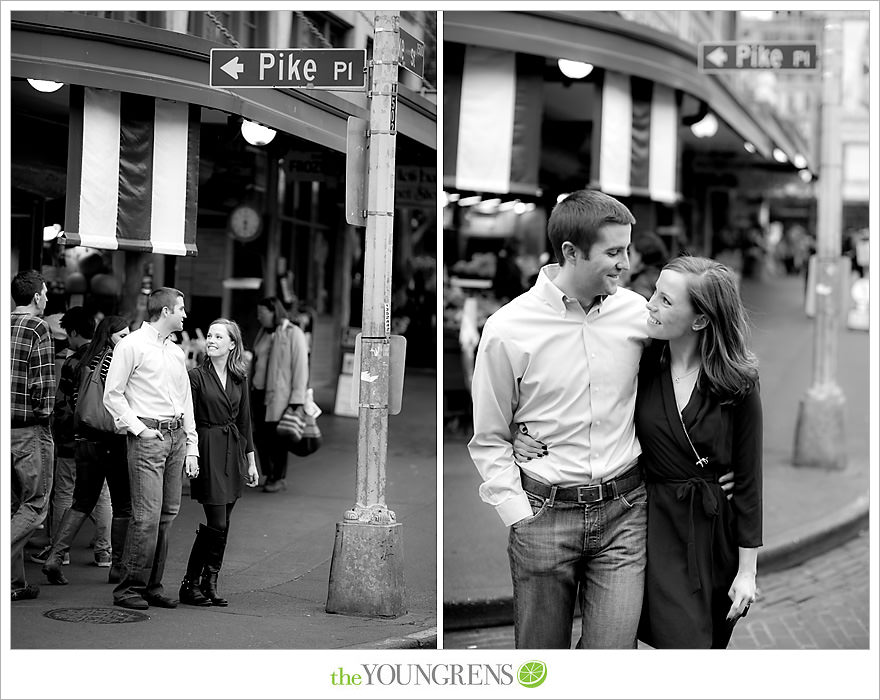 One of their favorite market stands is one with all kinds of flavored pastas. Market + romantic dinner = date night perfection.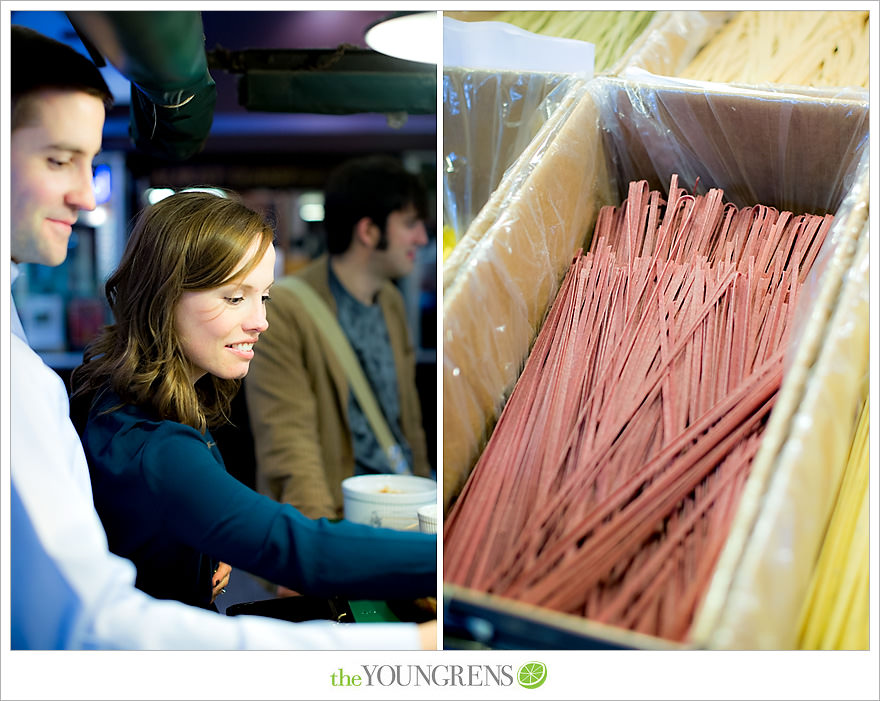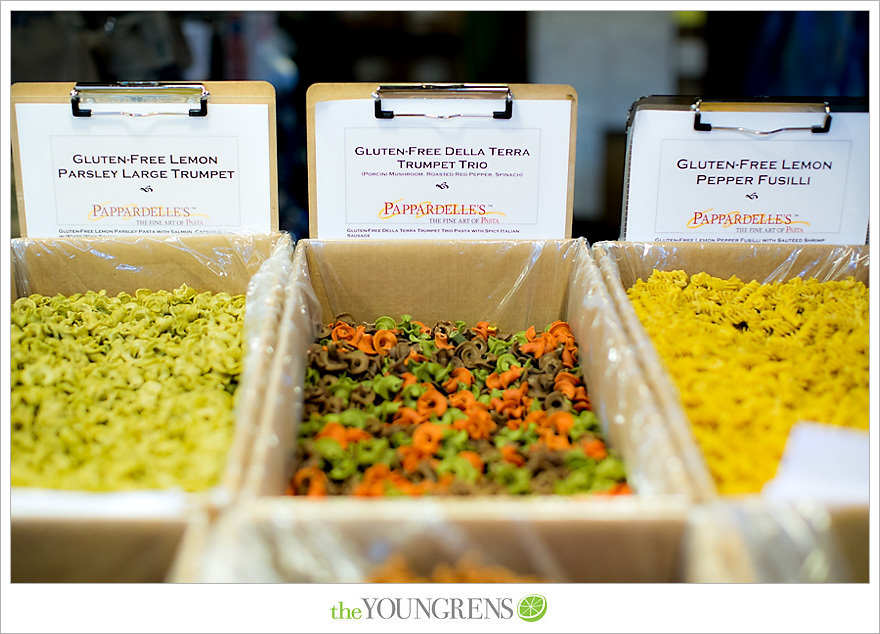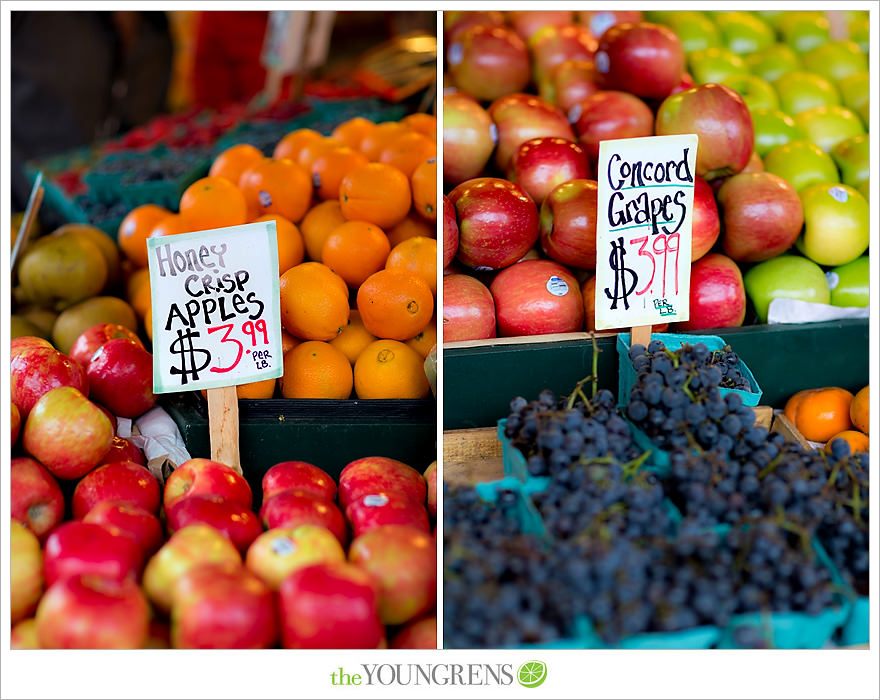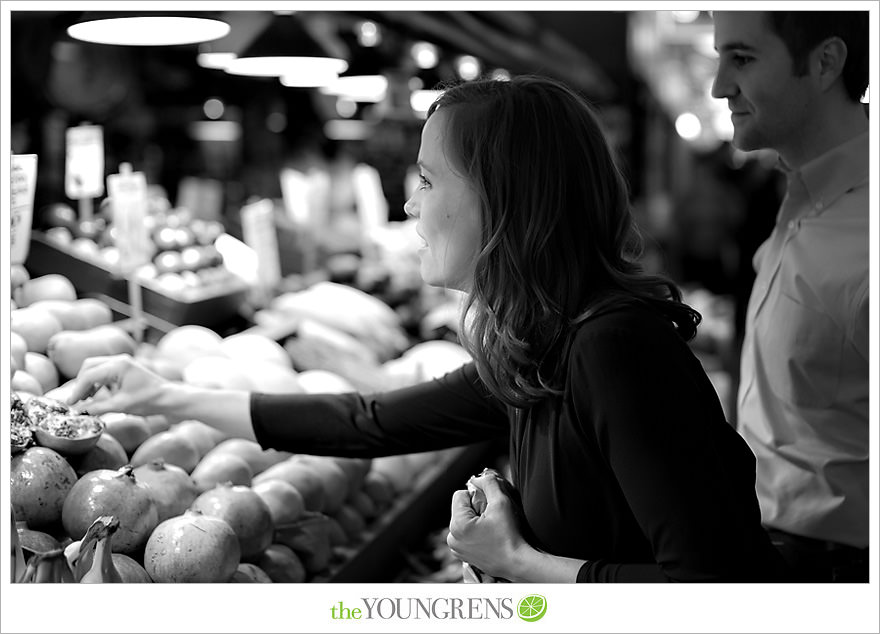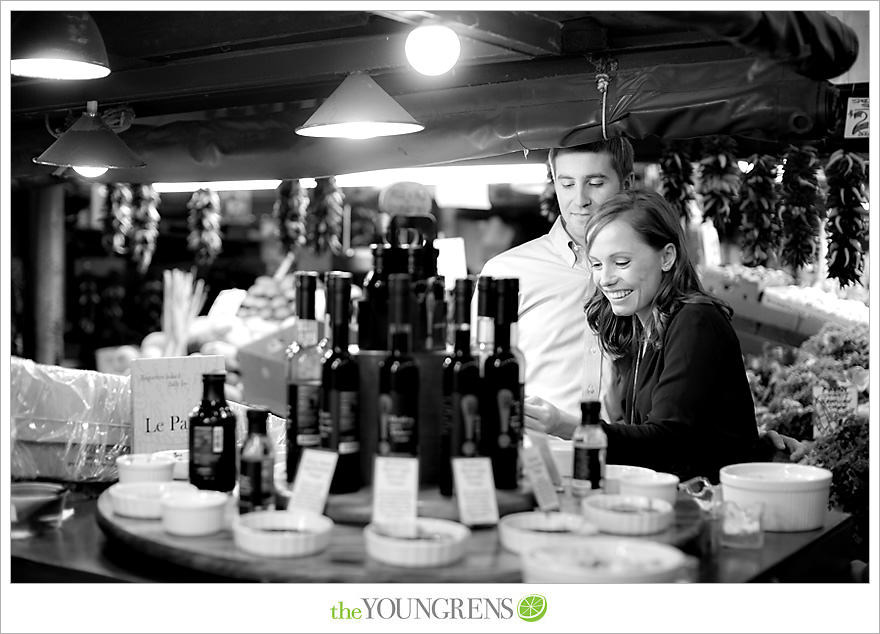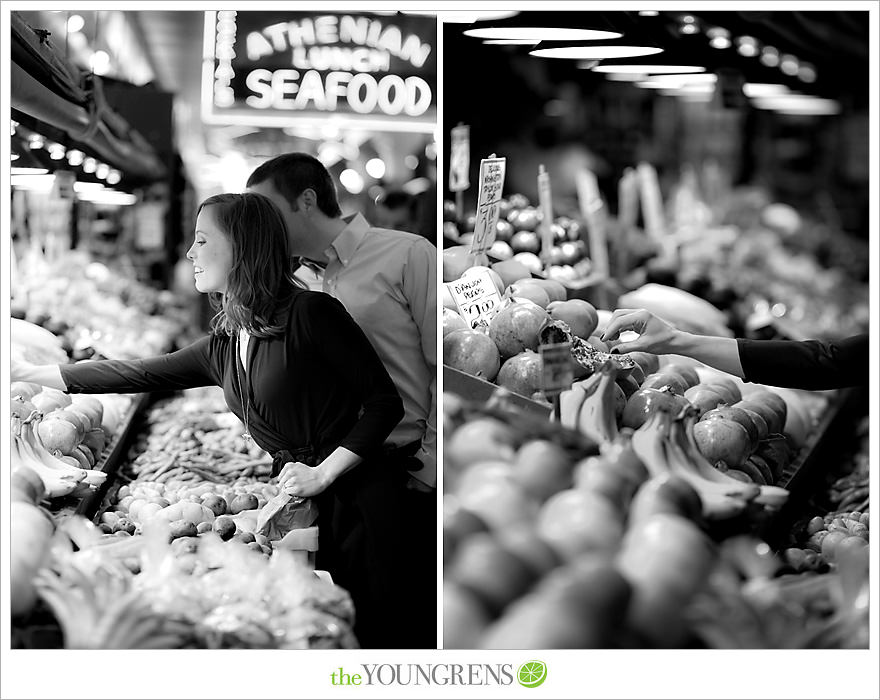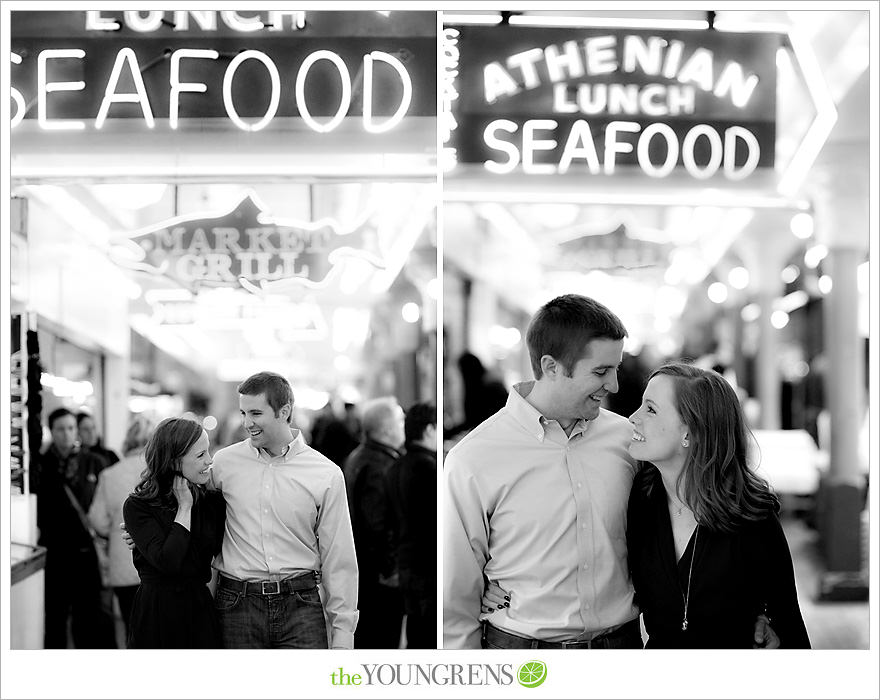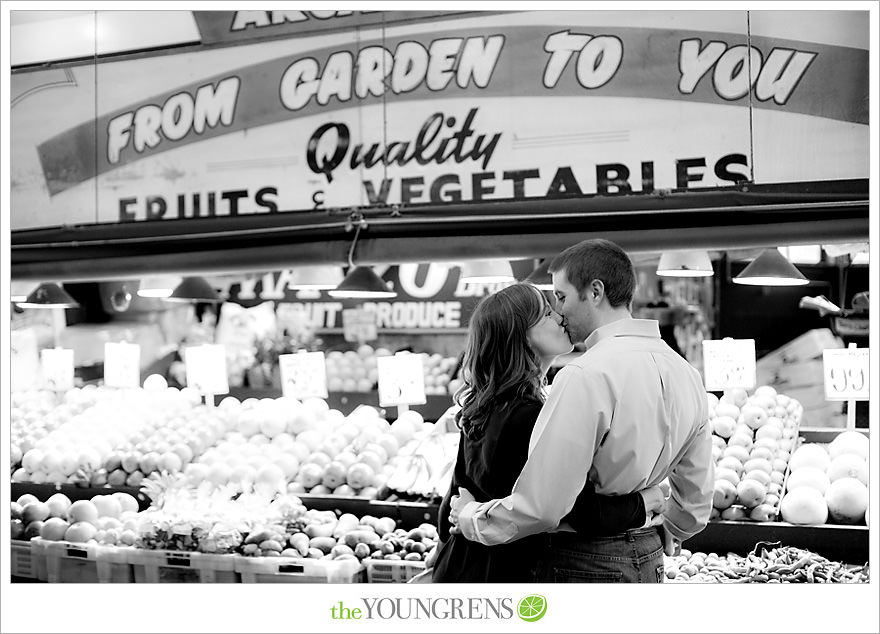 David and Caitlin: We are so thrilled that you came into our lives and that we get to capture your sweet story! Thank you for welcoming us into this journey and for opening your hearts to us. We already loved Seattle, but now we have so much more 'family' to come visit! Lots of love!
Hugs,
Erin