There is absolutely no better way to send you into the weekend than with this post right here. We featured the Seven Degrees wedding of bubbly and animated Jason and Kym last week on the bloggy-blog, and this week we get to continue the goodness with their engagement session – of sorts.
Jason and Kym are the kind of people that never do anything in the expected way. They're always taking things to the next creative level, so their wedding was nothing short of a romantic production! Both of them work in the entertainment industry, so to show off their impeccable movie-making skilz they created a short silent film that was played just before the wedding party's grand entrance into their wedding reception. So instead of shooting a typical engagement session with these two, they asked if we would be willing to join them on their mini-movie set and photograph the filming, behind-the-scenes style. The short film was a surprise for wedding guests, so we've waited to share the images until now so that we woundn't spoil the surprise! And yes, Jeff and I have a very special cameo in the film…
So here it is folks – Timeless, a short film by Jason and Kym. Make sure to watch the movie below first and then the images will be that much cuter!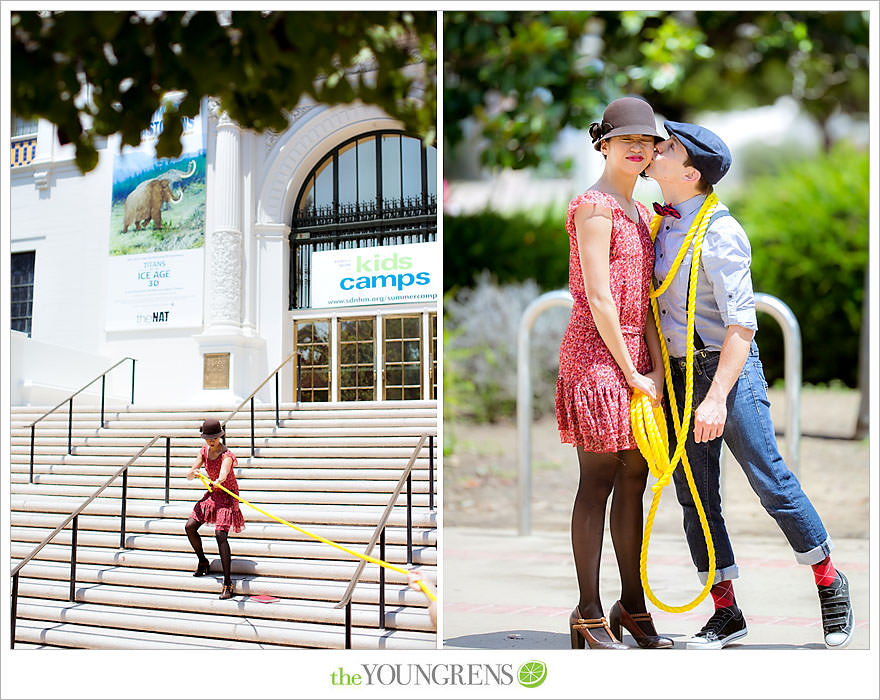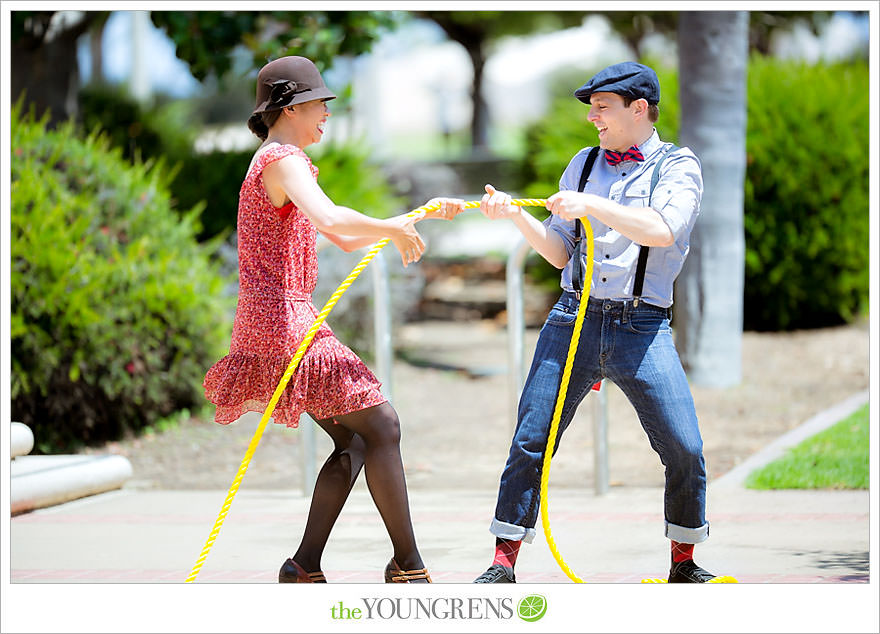 The rope in the film wasn't too long, so someone had to hold one end off-camera while Jason or Kym pulled along in the movie.
Jeff and I jumped in plenty of times and to play production assistants!
Practicing and blocking out the head bump. Such a cute moment in the film!
Oh my goodness – can these two get any cuter??!!
A big thanks goes out to Tyler Trautman for filming the movie!
Jeff's official cameo as the wandering love-struck priest! He even had a pair of sandals to round out the look! LOL
In between shots, we grabbed some super adorable portraits of the lovebirds.
These two always stay in character!
Jason and Kym: While the wedding journey has officially ended, our friendship has just begun! We were so delighted to jump into the process and be a part of the creative fun!
Hugs,
Erin