I really hope that Part One of Brandon and Katie's engagement session in Solana Beach yesterday prepared you guys enough for the adorable-ness you're about to experience today. Couldn't you just feel the connection between these two yesterday? I love the way they snuggle into each other – how she rests on him and he pulls her close. It's one of my favorite things they do! So why don't we start there with Part Two down on the beach at Fletcher Cove…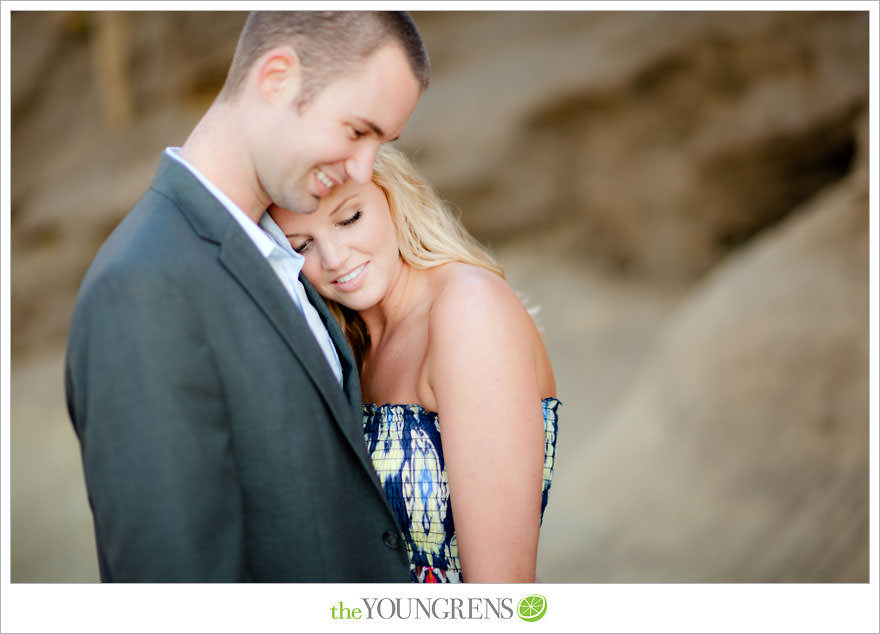 Oh.My.Goodness. Those eyes…. KILLER.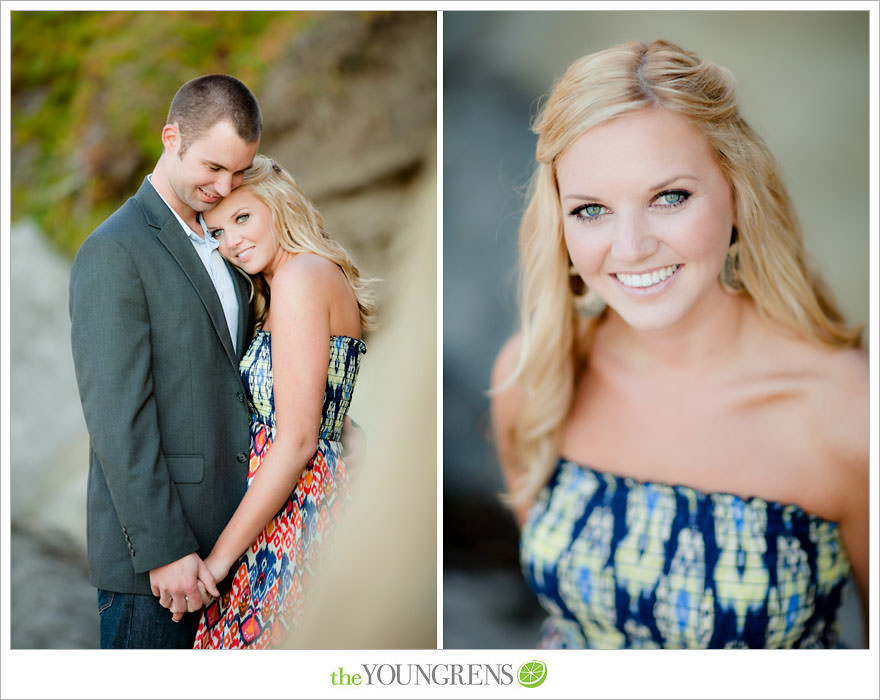 And Brandon again with that charming smile.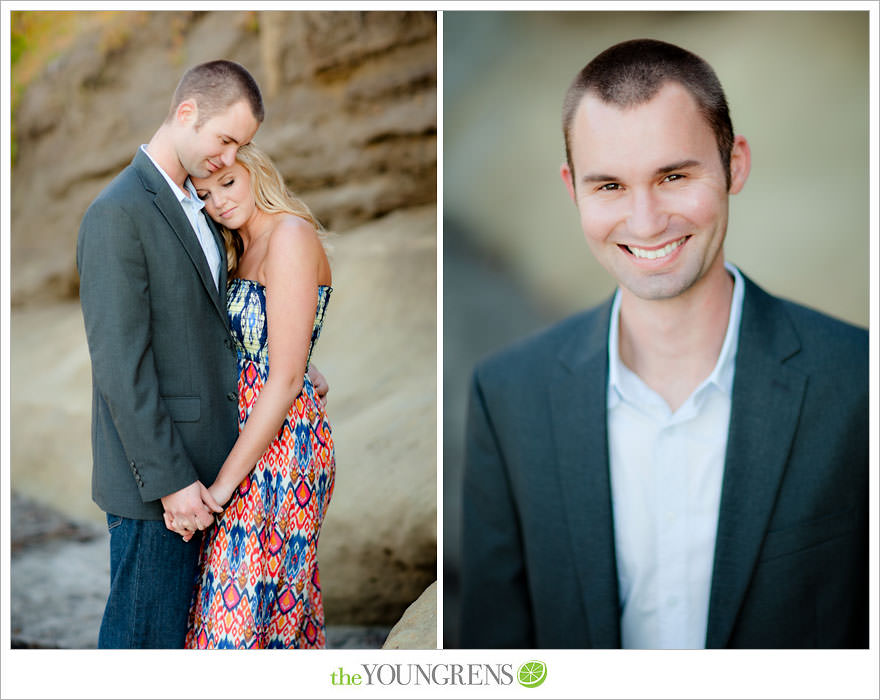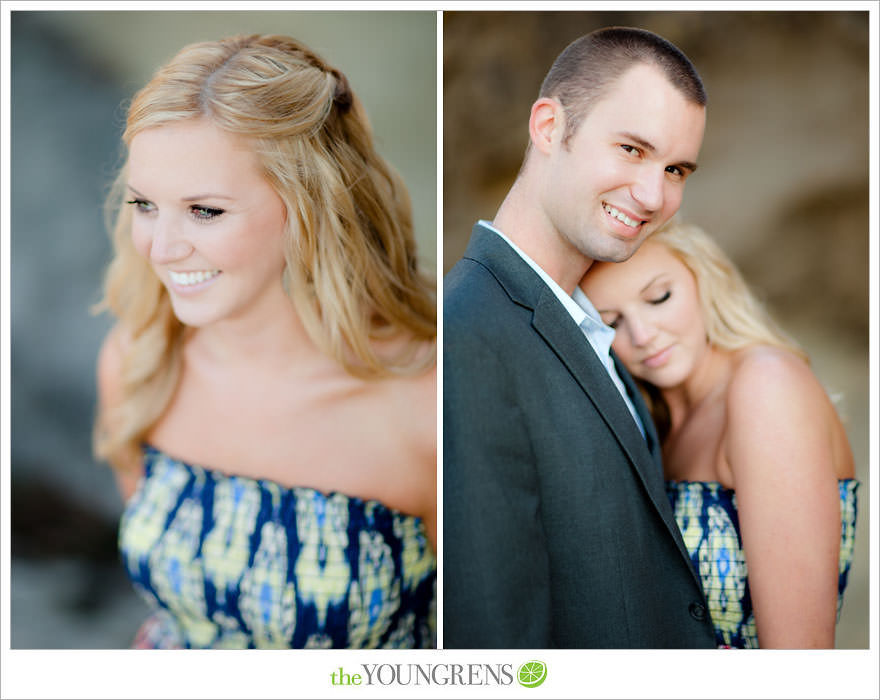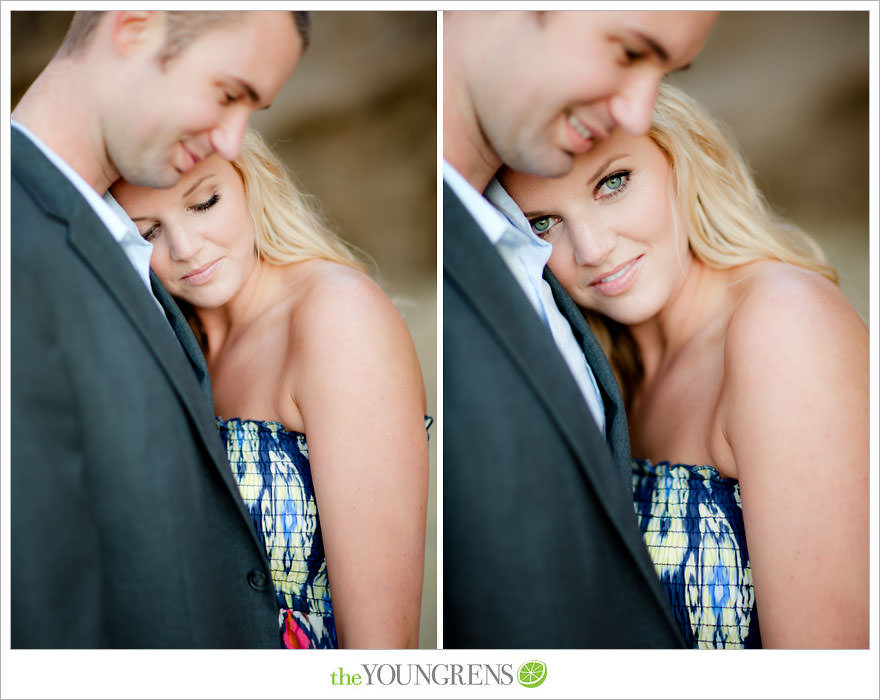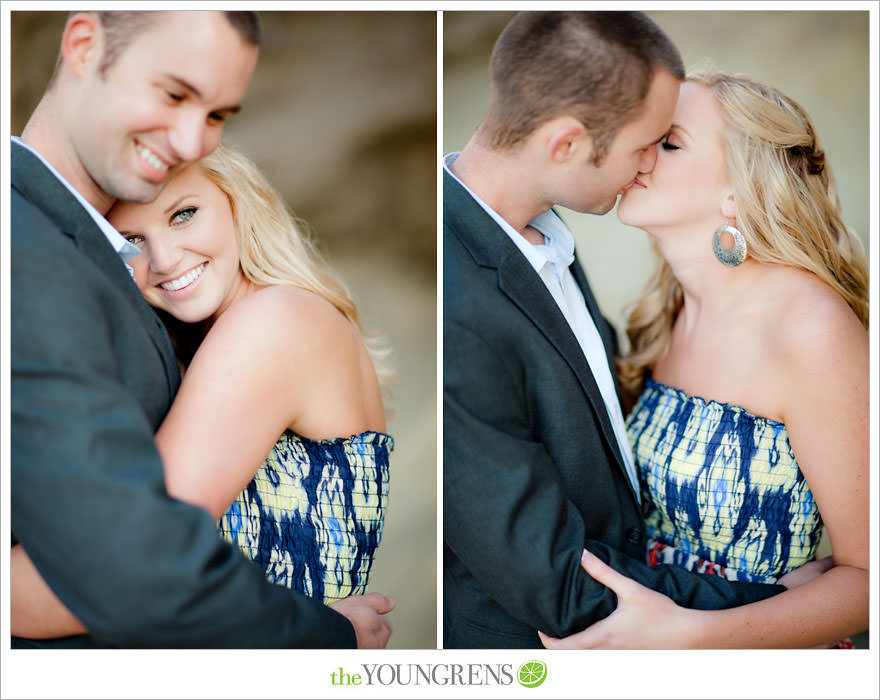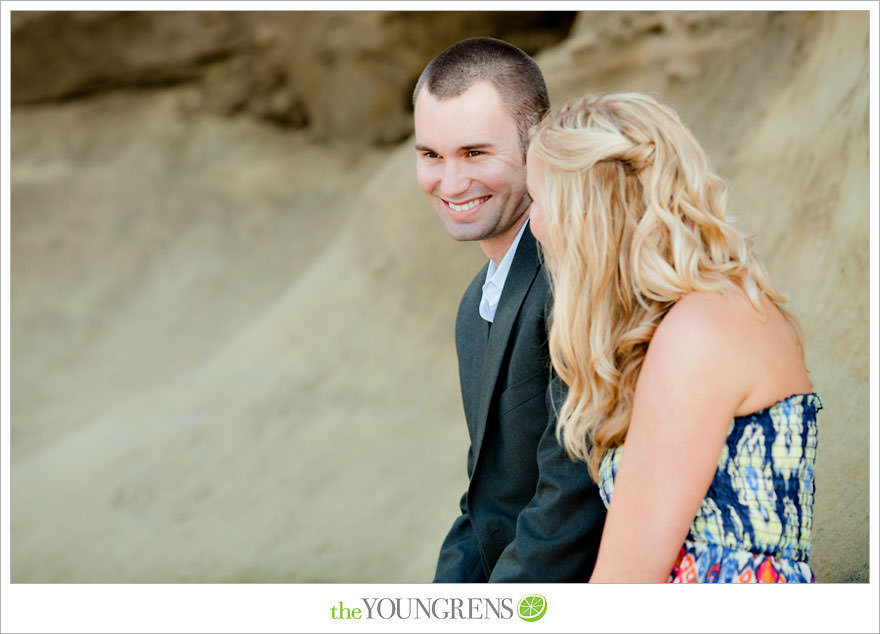 One of my favorites – I love how gorgeous and natural Katie looks.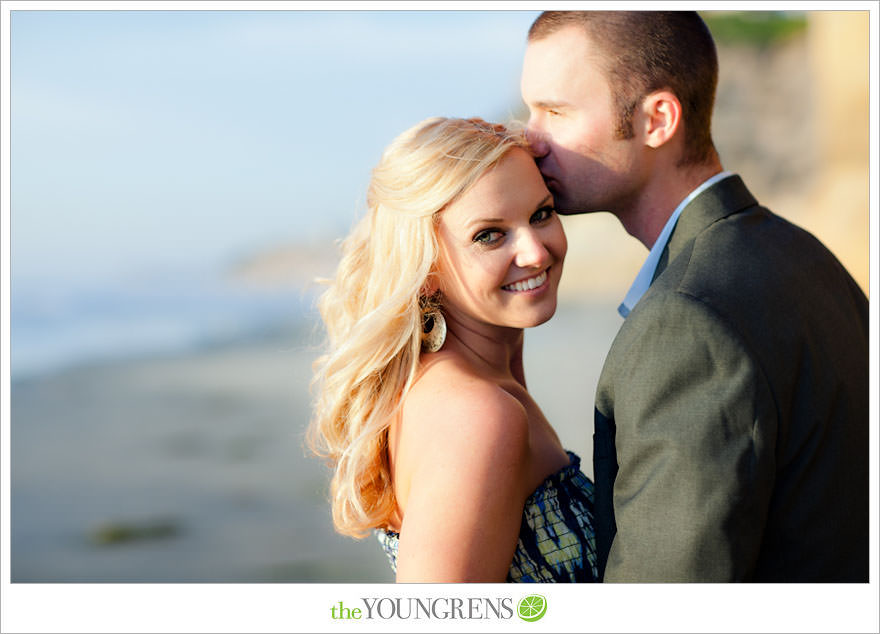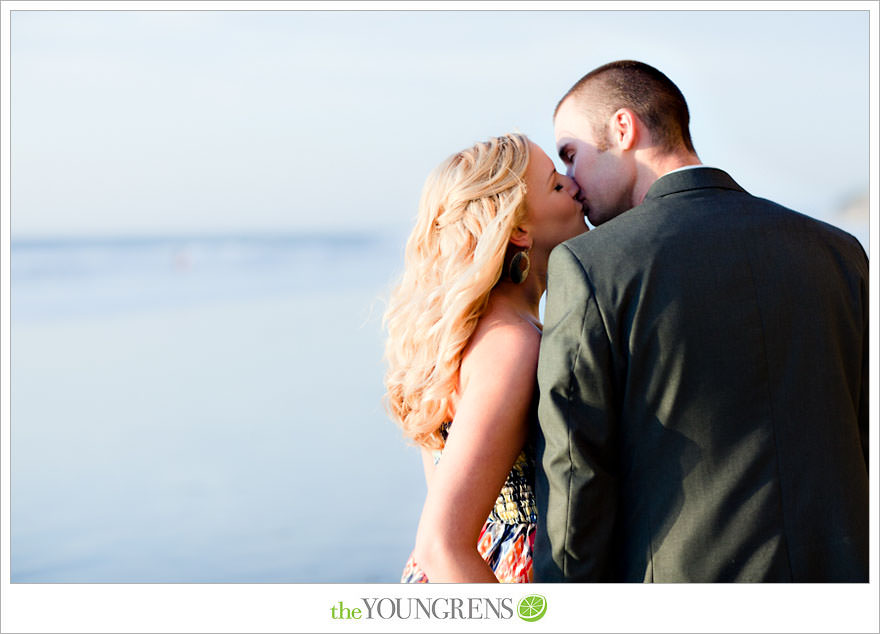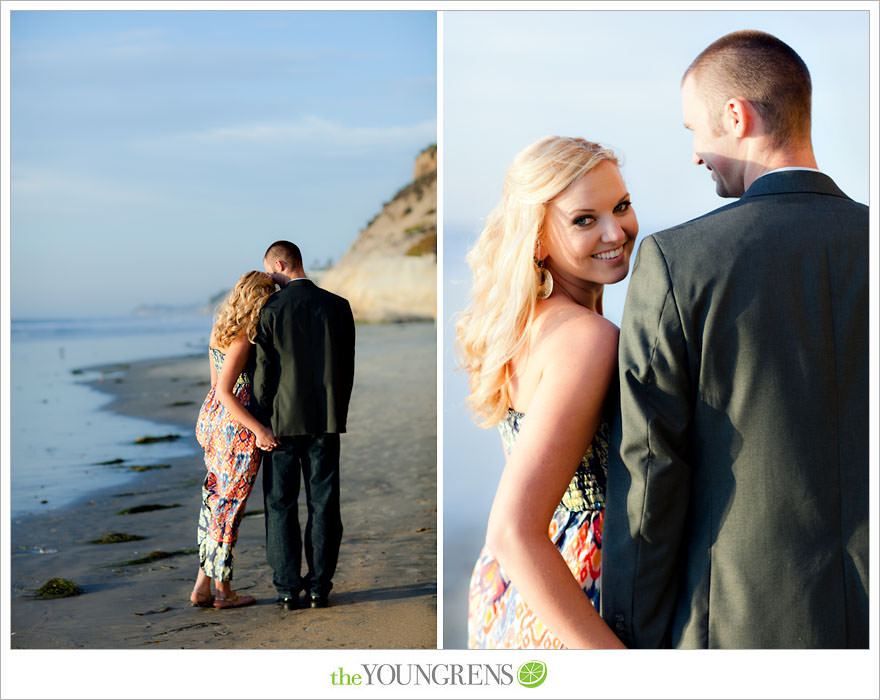 There's nothing like a flowy dress on a beautiful beach with your man.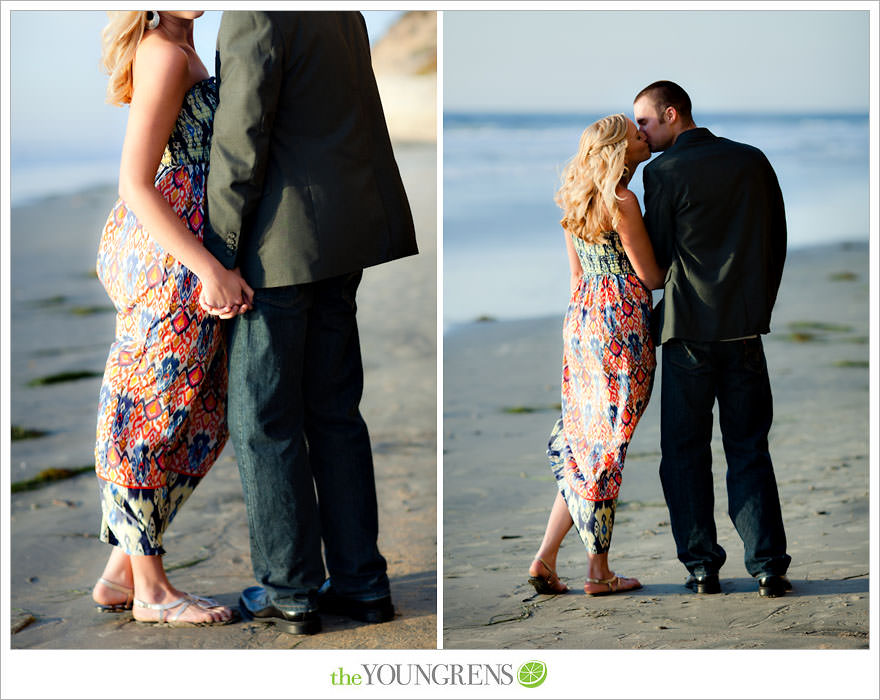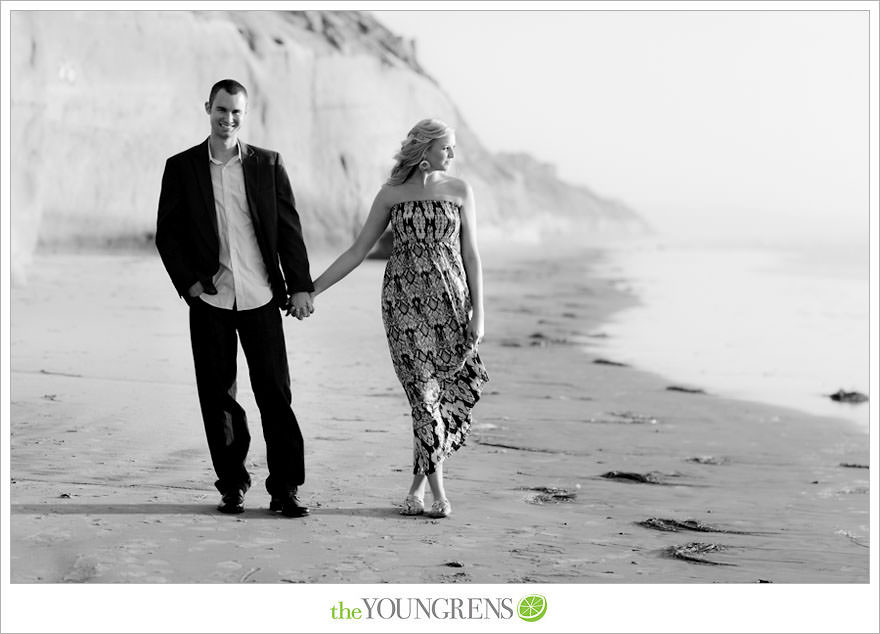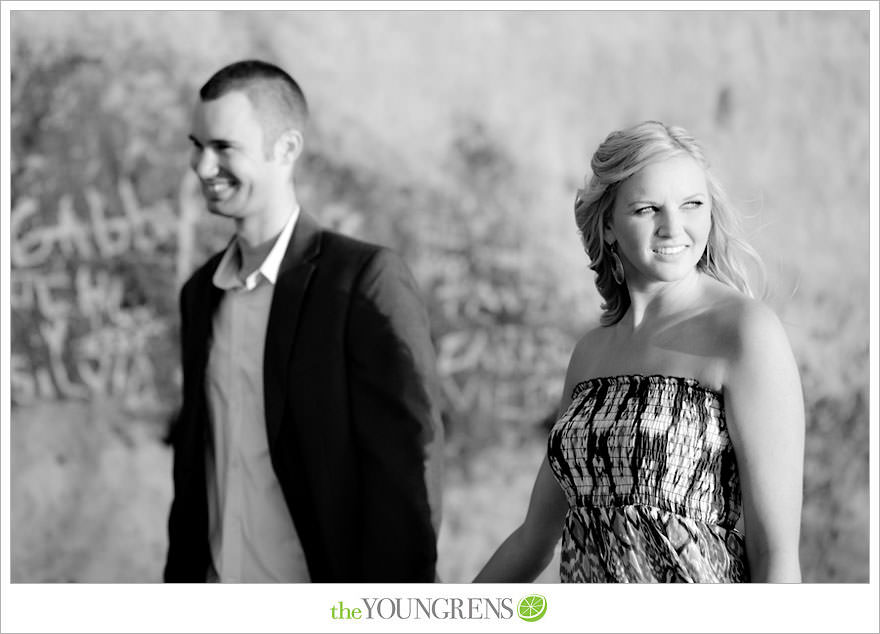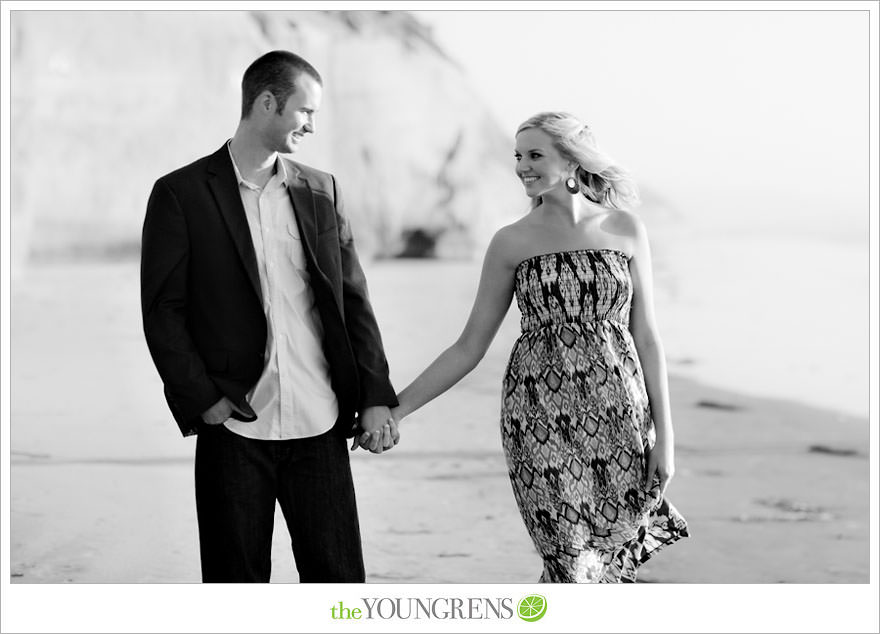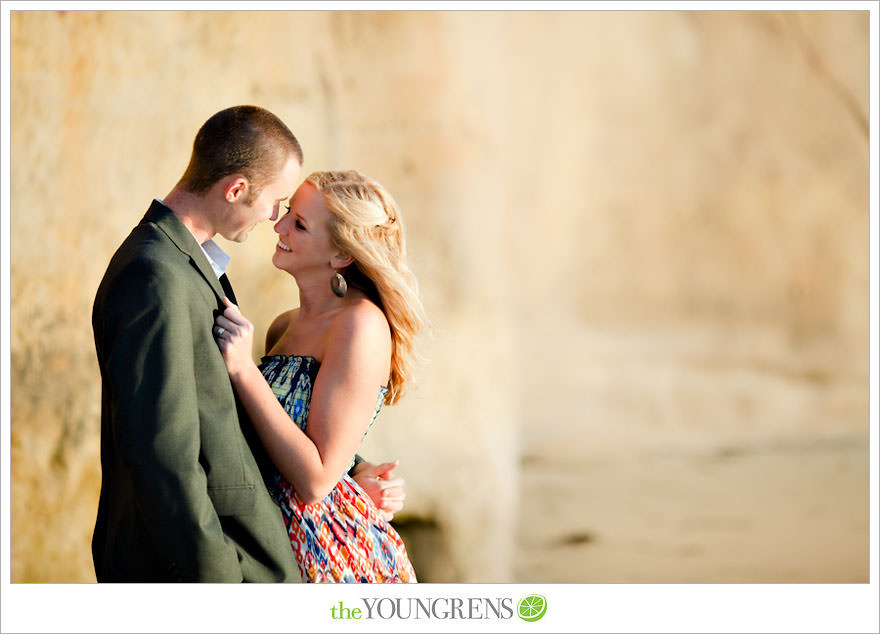 I could just drink that beautiful ocean.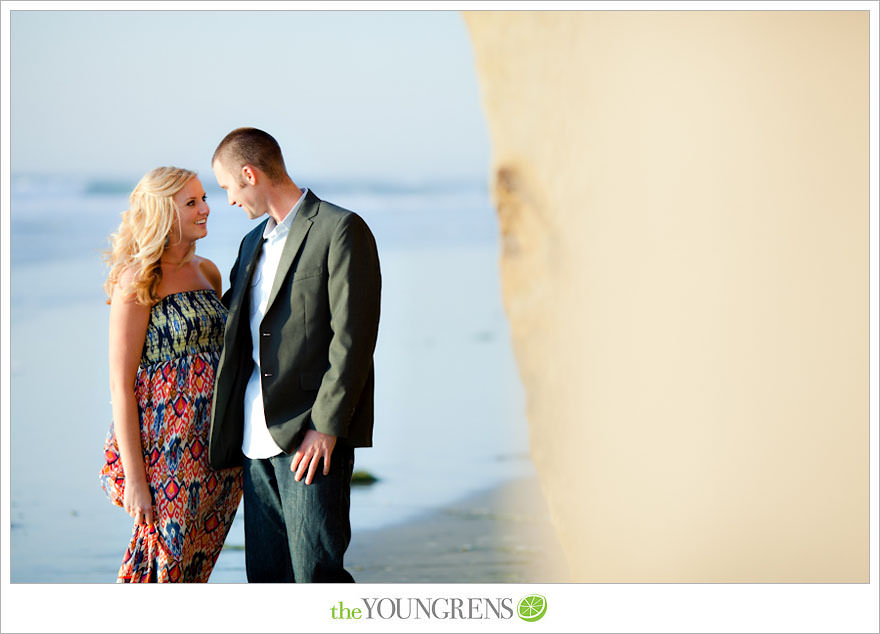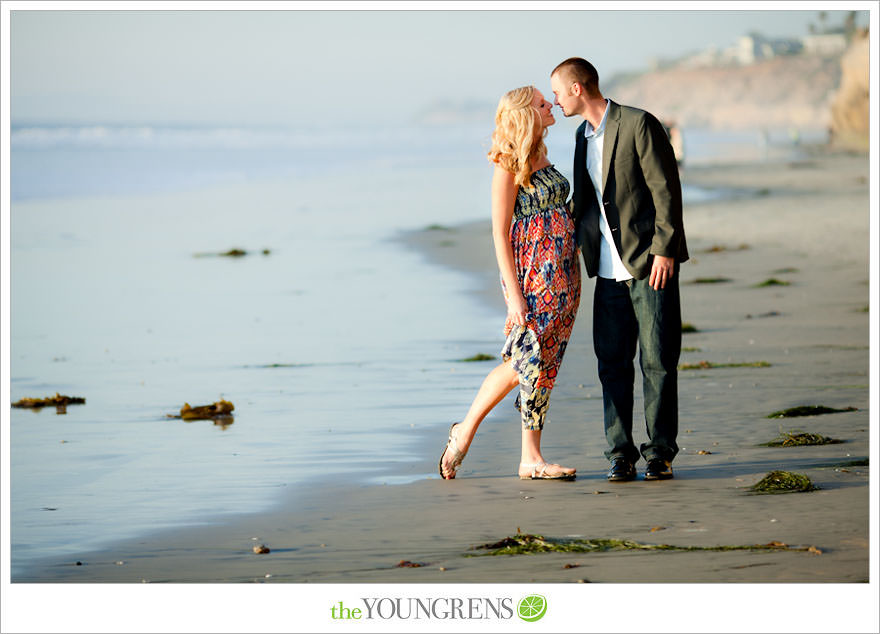 Katie kept her Queen of Props status going with a cute picnic setup and champagne.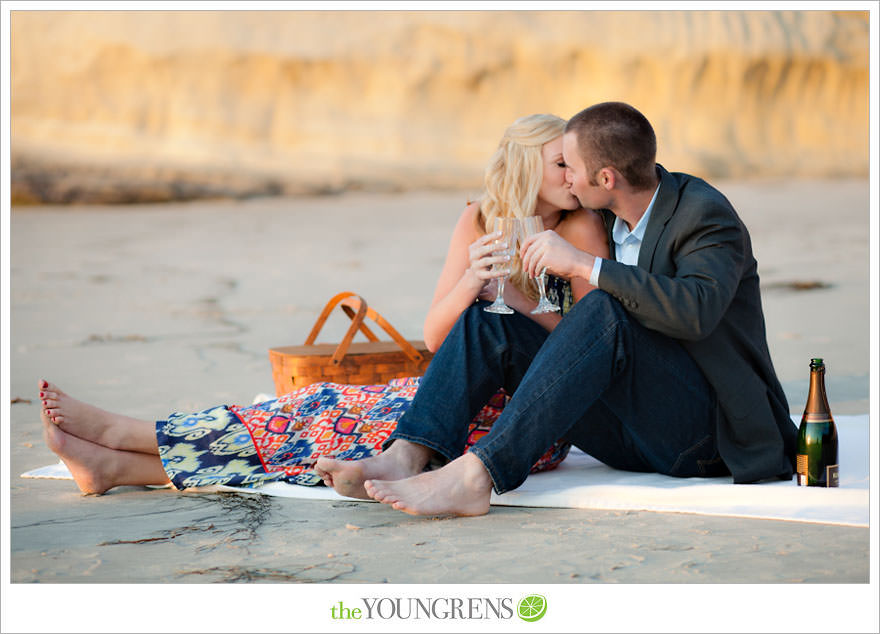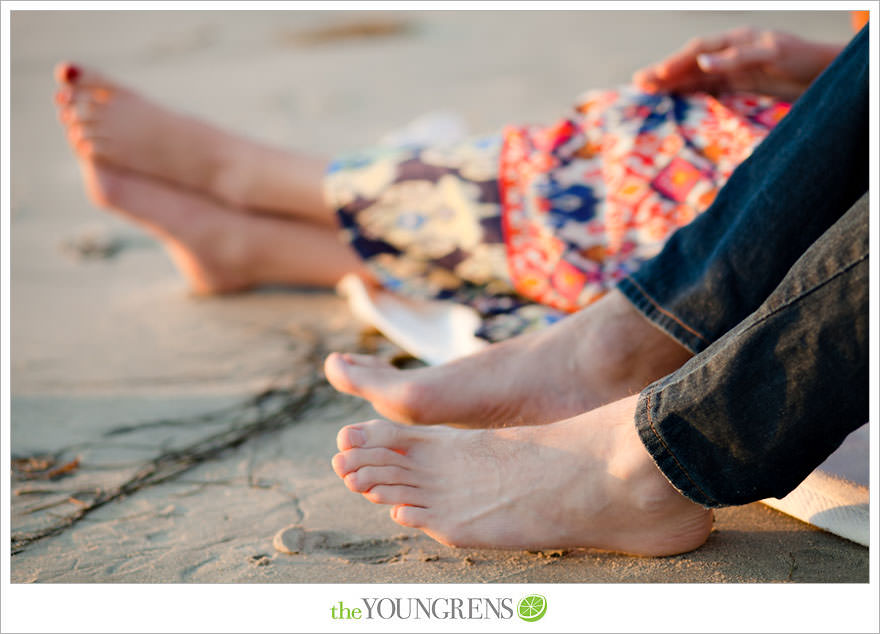 I love the birds and the calm ocean Jeff captured in this one.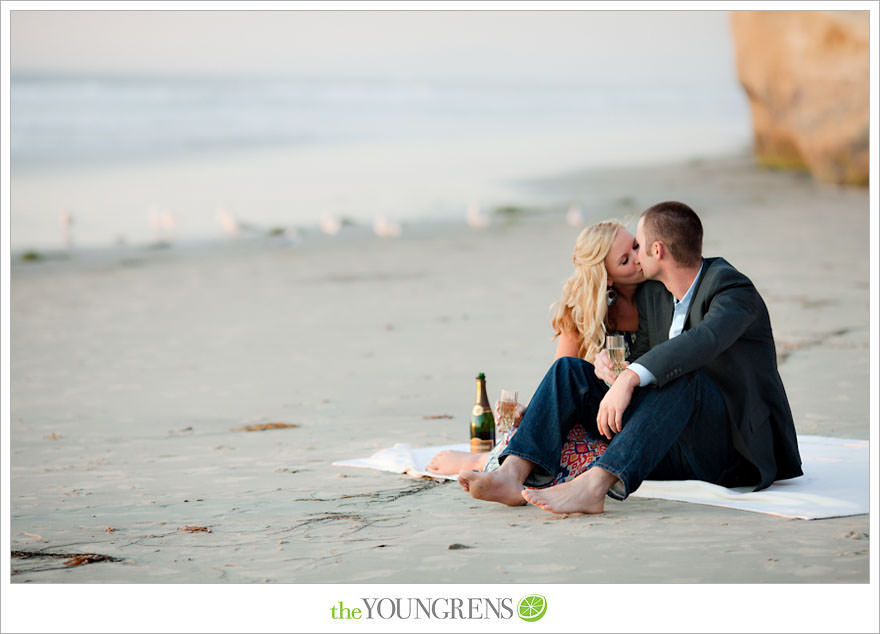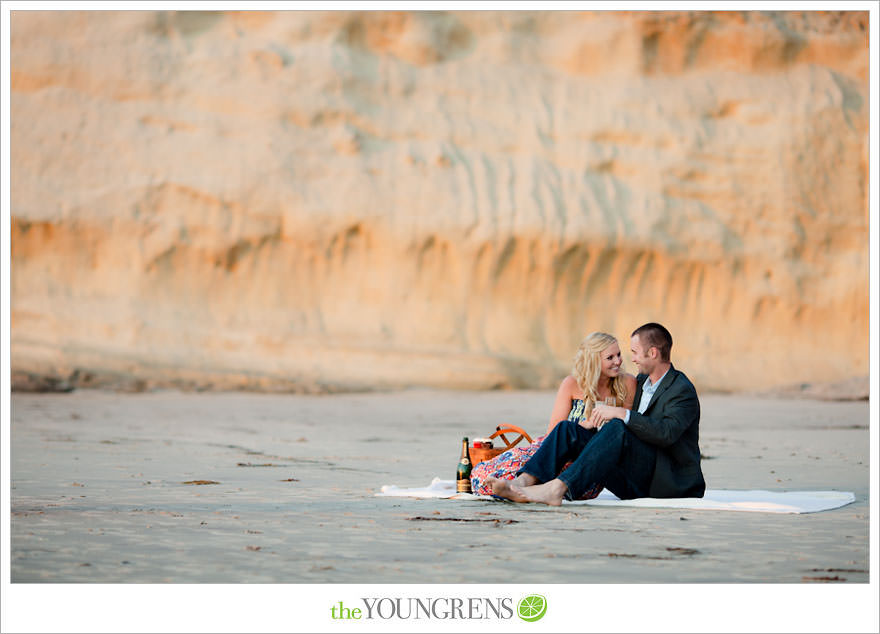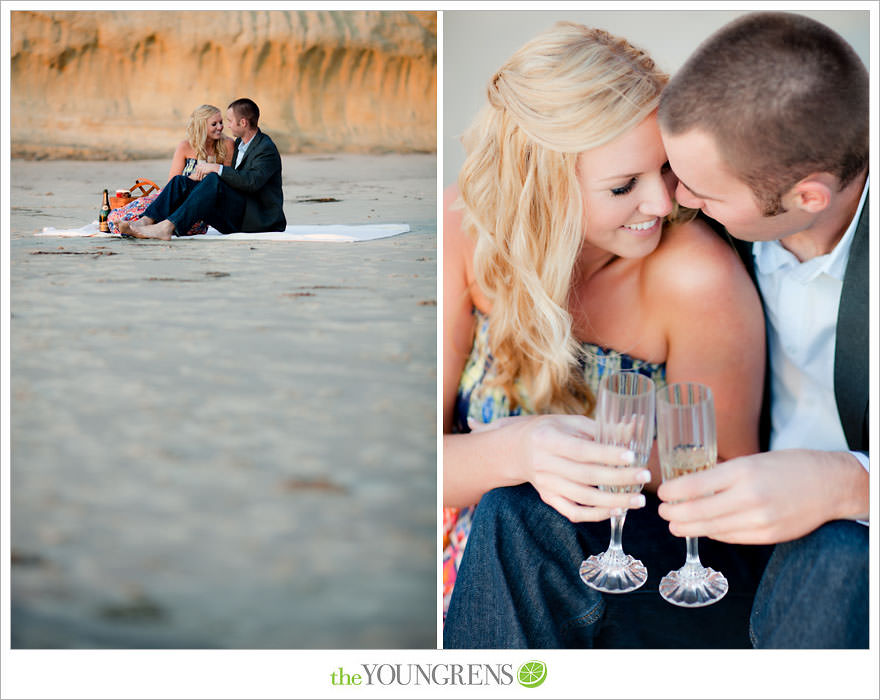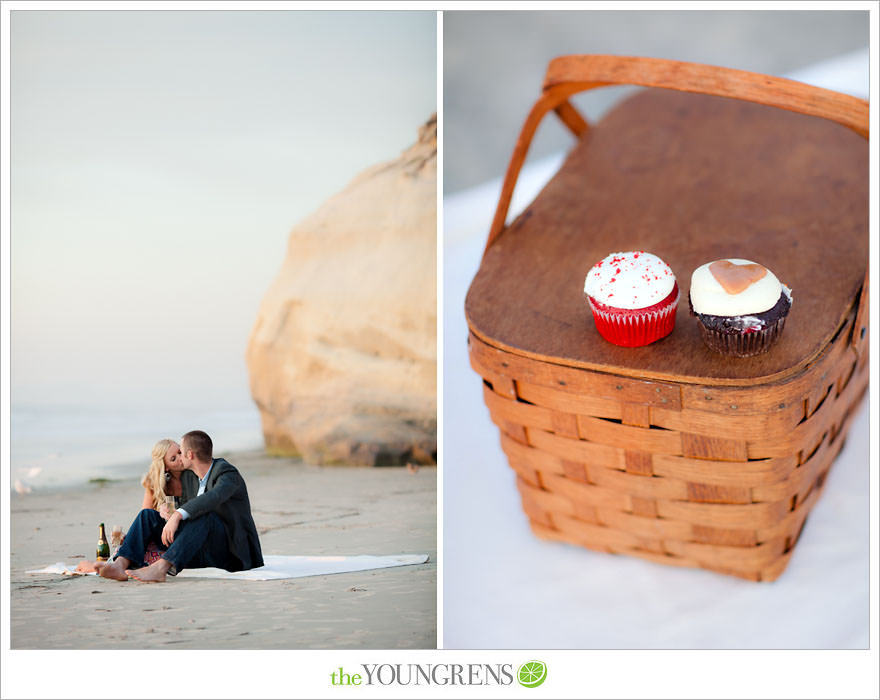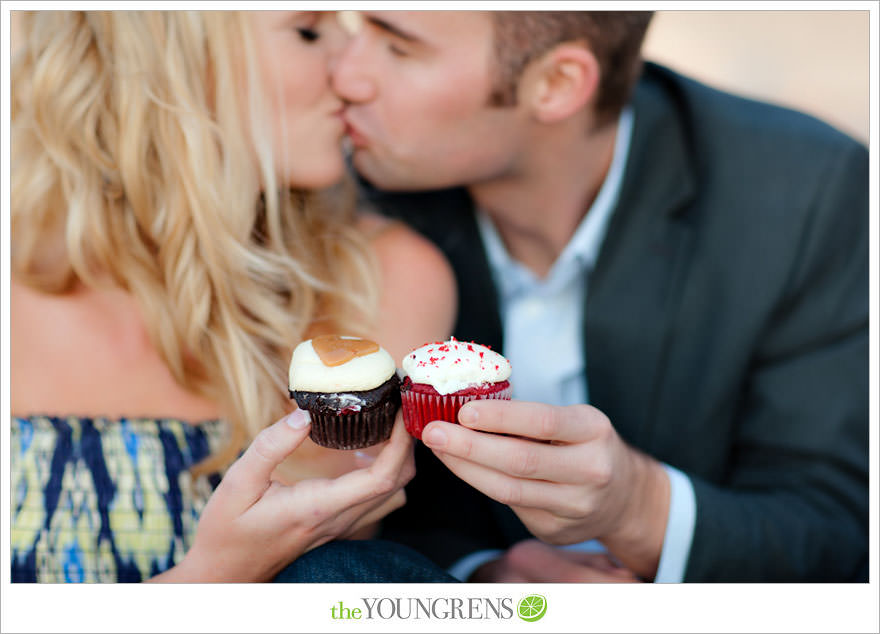 The day only got more beautiful – seriously, I couldn't believe it was December!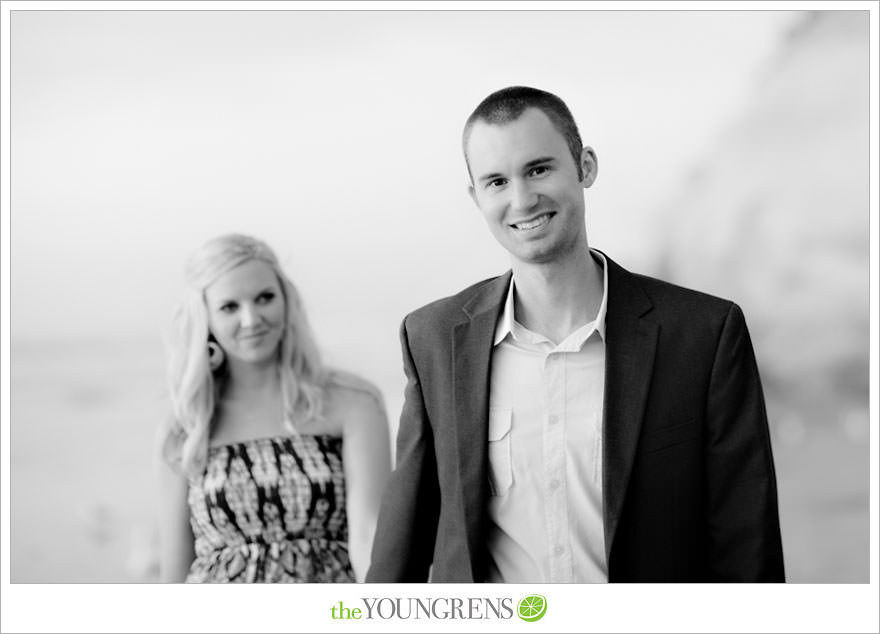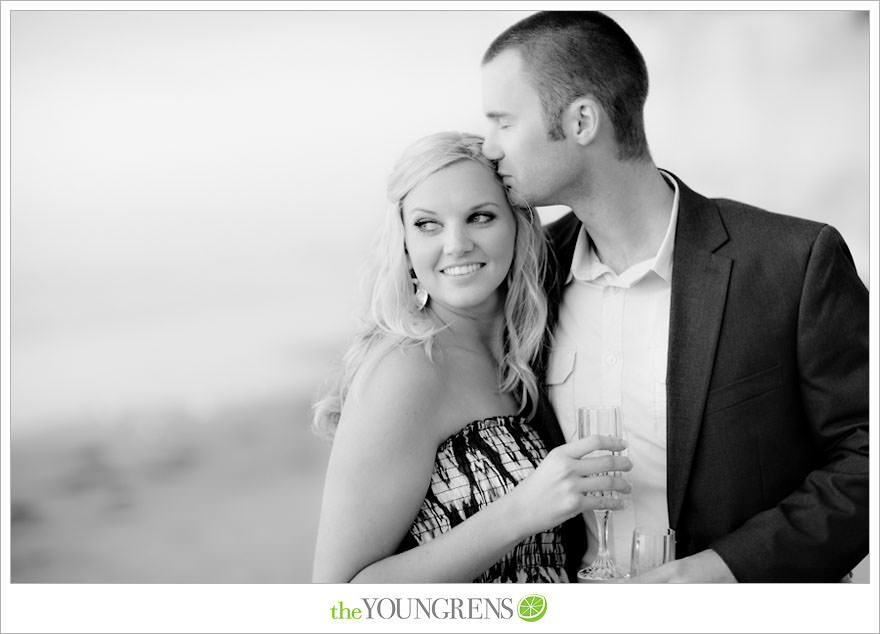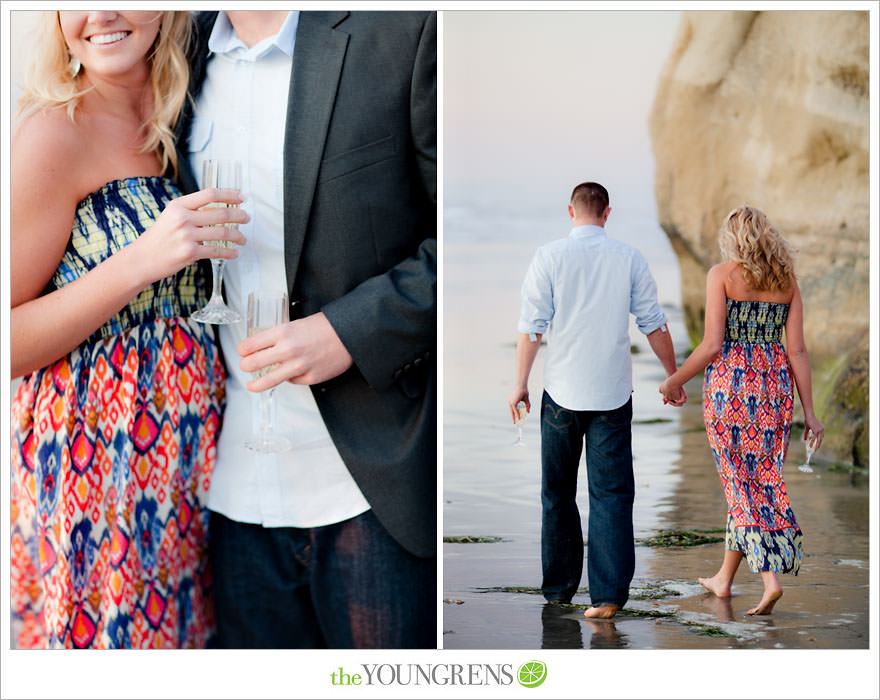 Amazing right???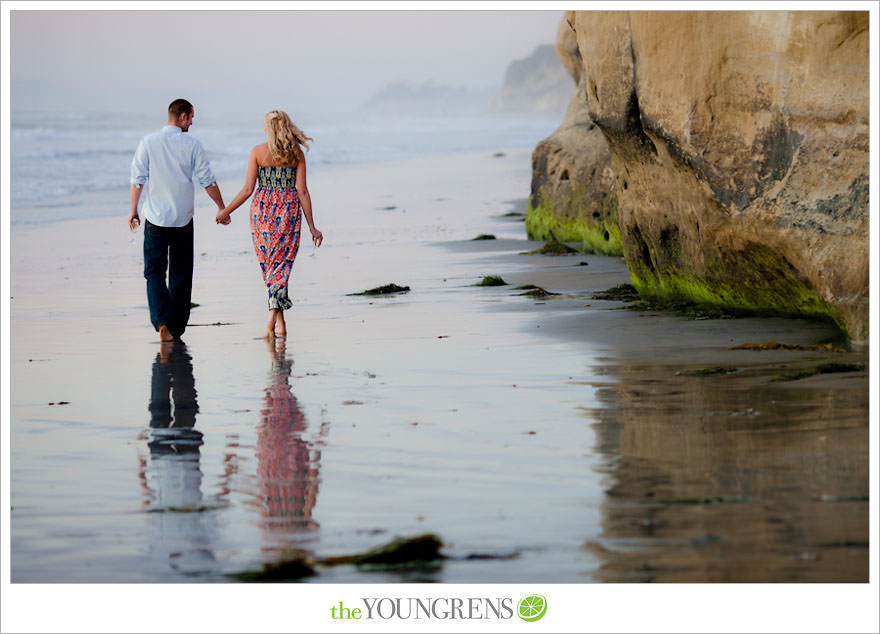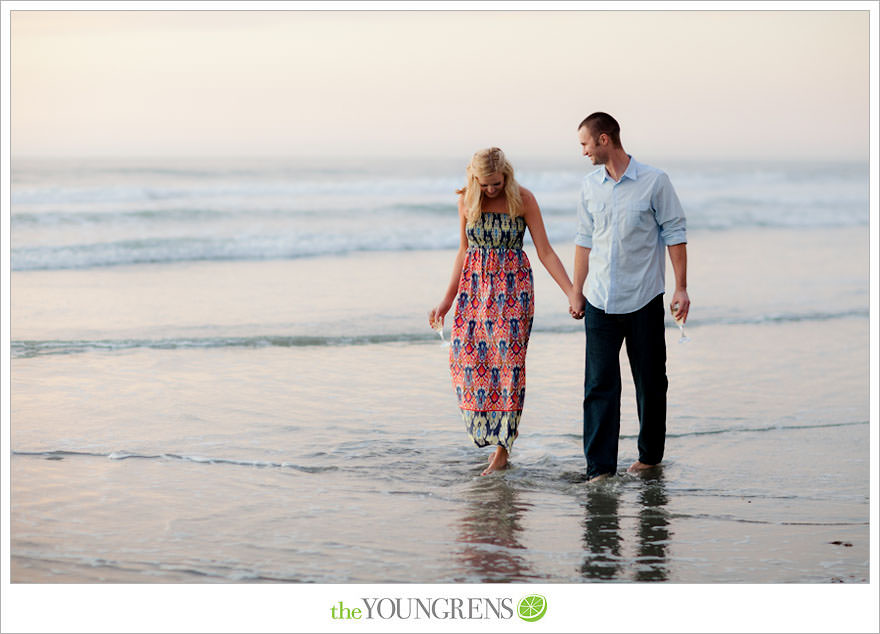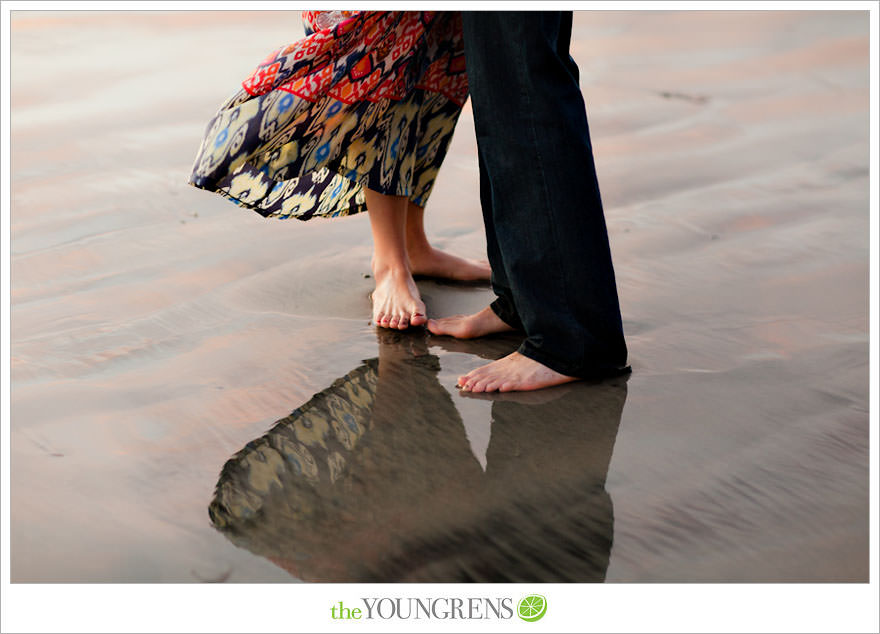 So cute and perfect – love these guys!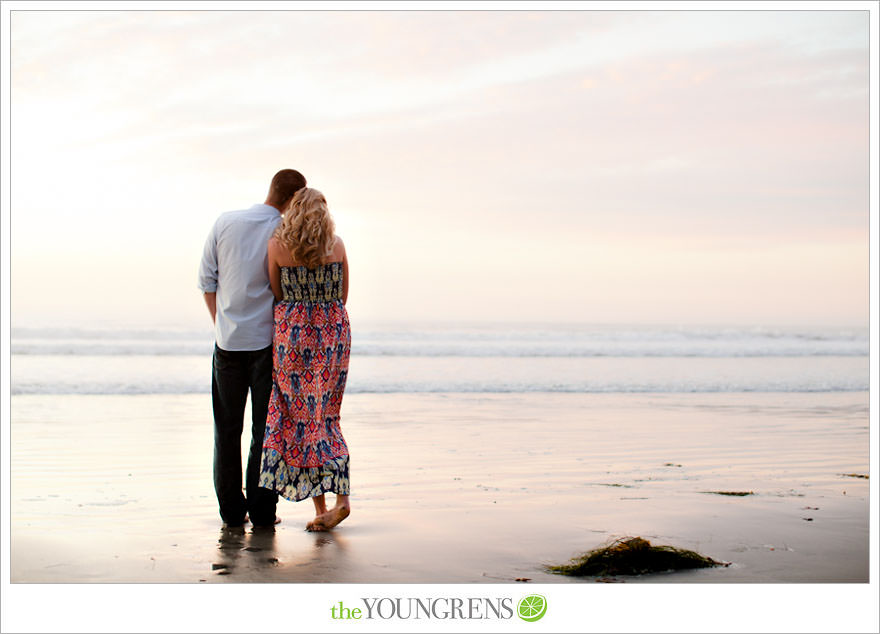 A favorite FOR SURE!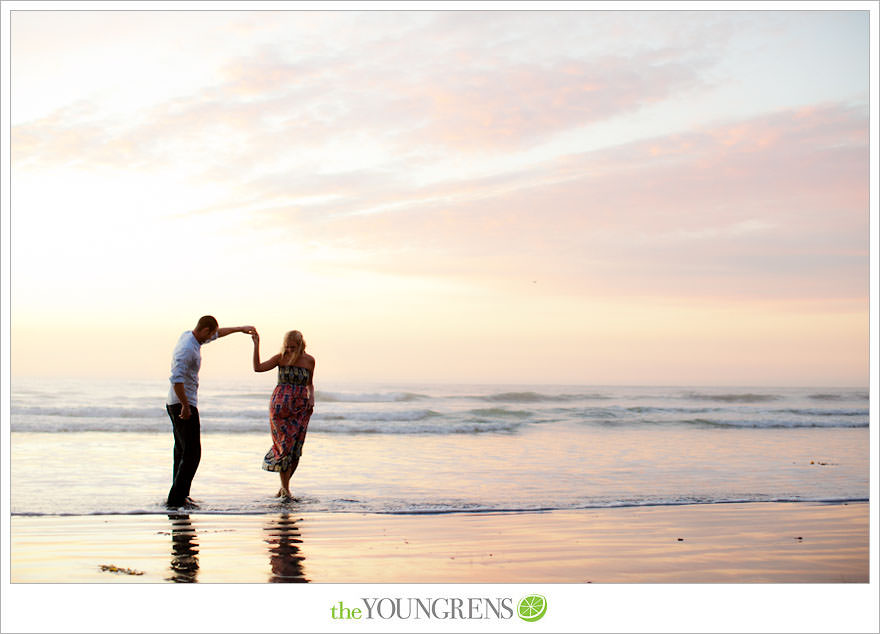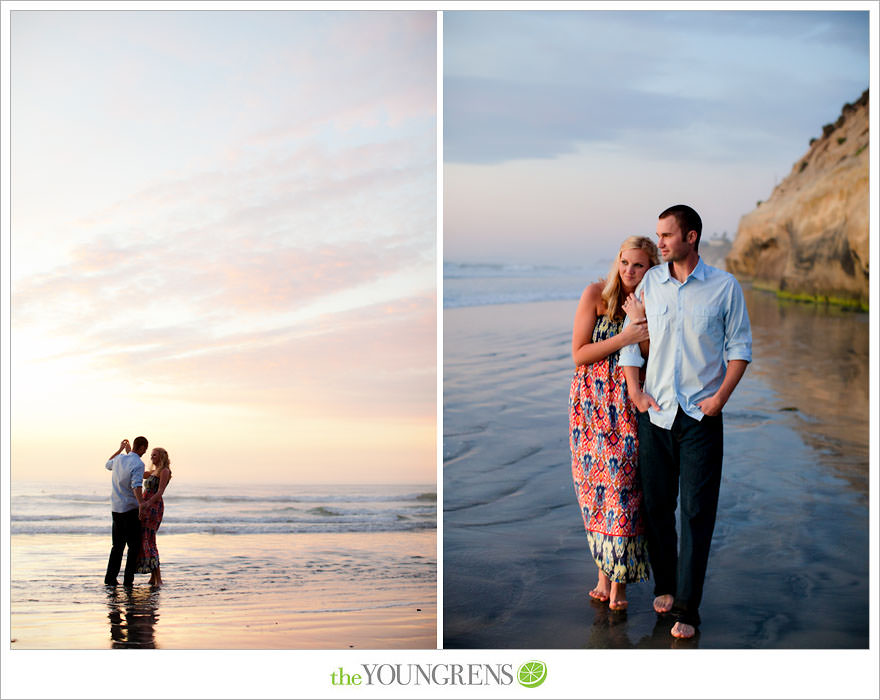 And one more favorite – I can't stop, I love them all!
Brandon and Katie: Thank you so much for your deep connection and for your willingness to be honest and open with us about it. We love that you have so many sides of your personalities and your relationship, but I love even more that you embrace all of them. If it's even possible, we are so much more excited about spending your wedding day right by your sides!
Hugs,
Erin