Part two of Mike and Sarah's engagement session at Villanova University in Philadelphia is even sweeter than the first. These two met and fell in love while at school at Villanova, and their love story is filled with long walks between classes, studying for exams, and cheering each other on at their lacrosse and ice hockey games. We just had to incorporate this school-themed love story in their photos, so Sarah brought along a few props to complete the pictures.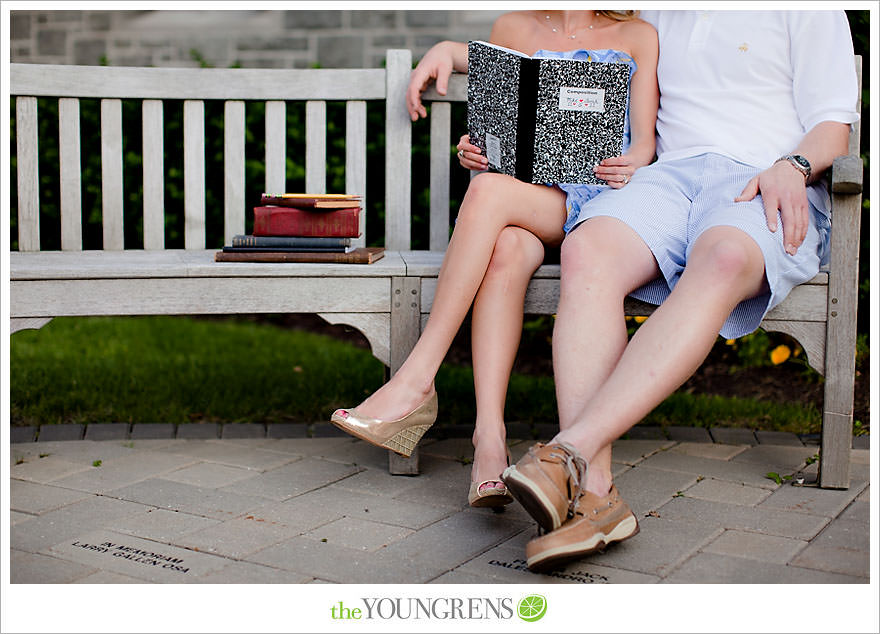 I thought this was the CUTEST idea. Remember the adventure book at the beginning of the movie Up? Sarah thought she would start their very own adventure book. Can they get any more adorable??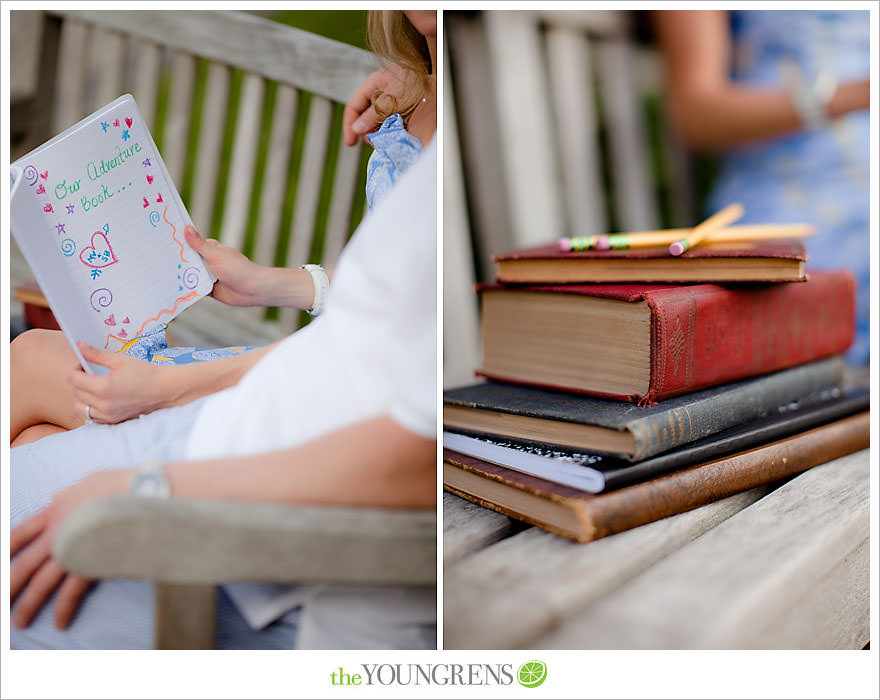 I love when our couples incorporate little props into their engagement sessions that help to tell the story of their relationship. It makes the time so much fun!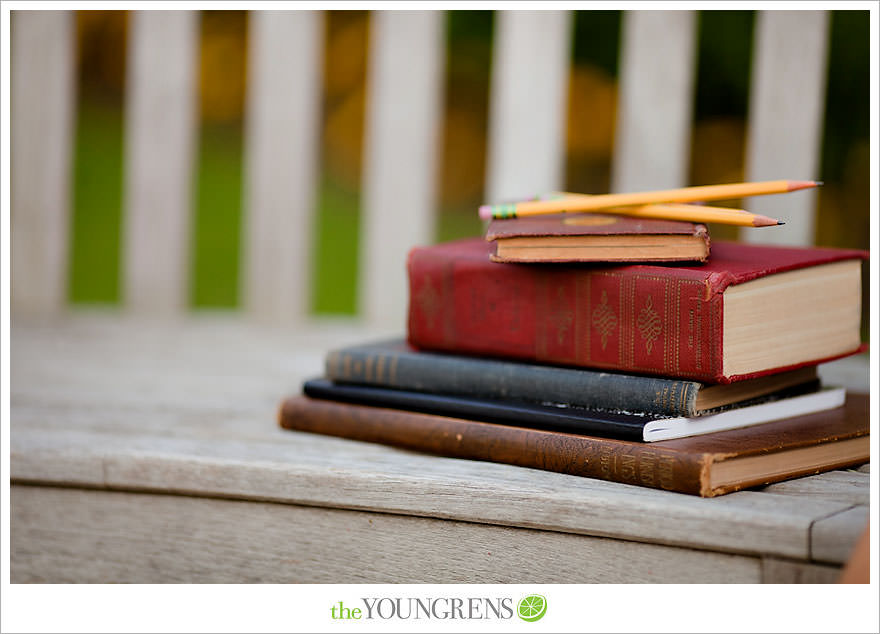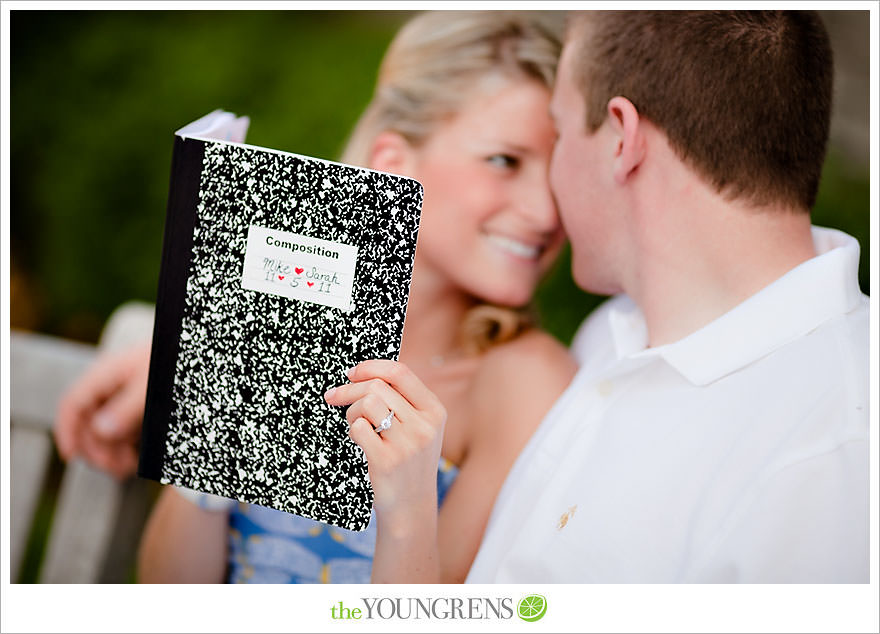 We took some long walks through the campus.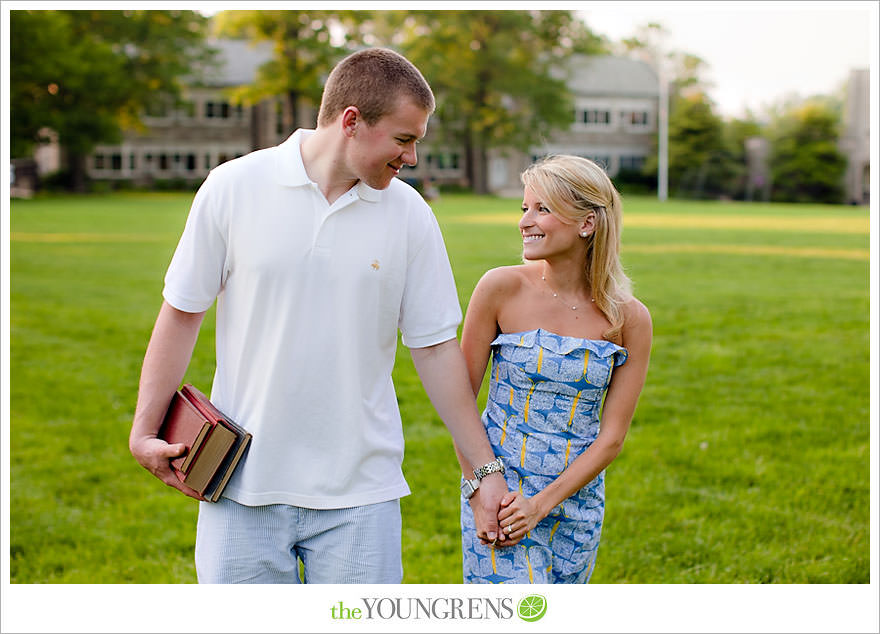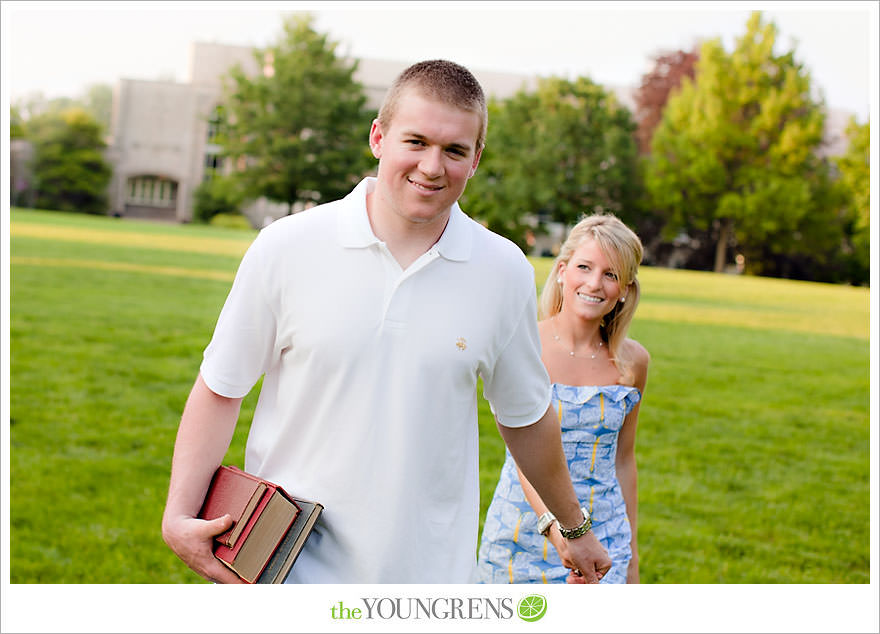 And stopped for a few snuggles.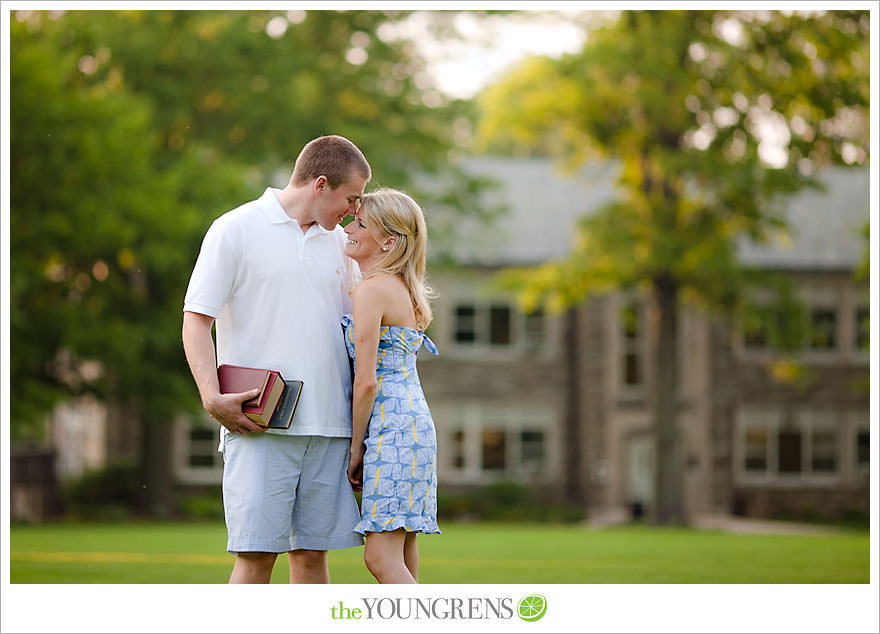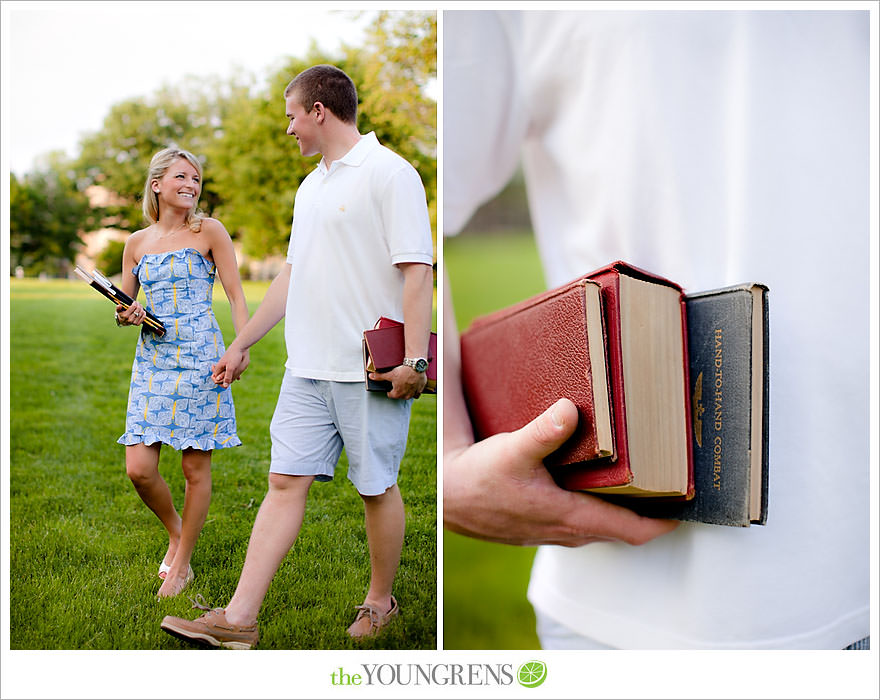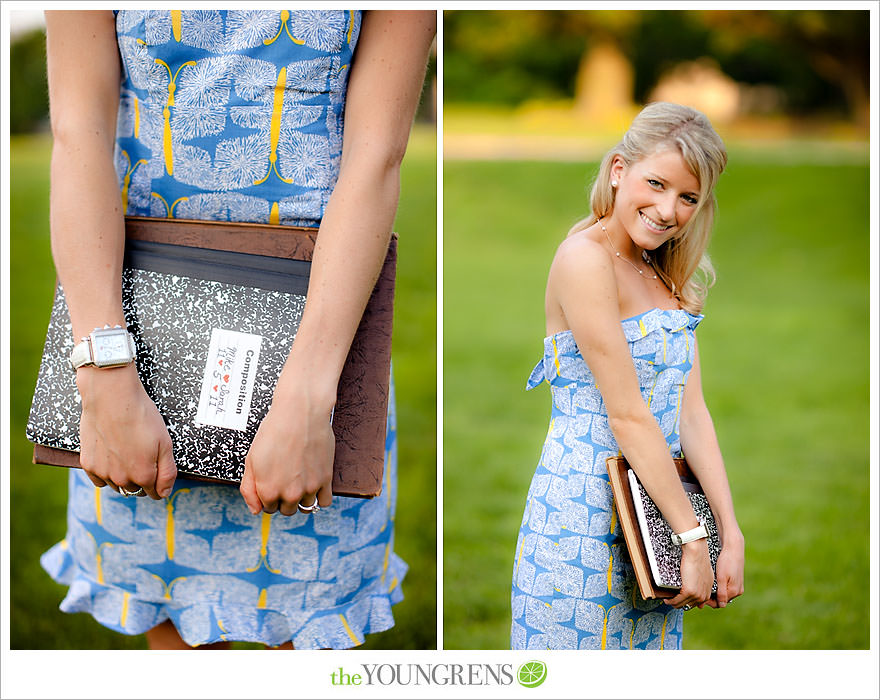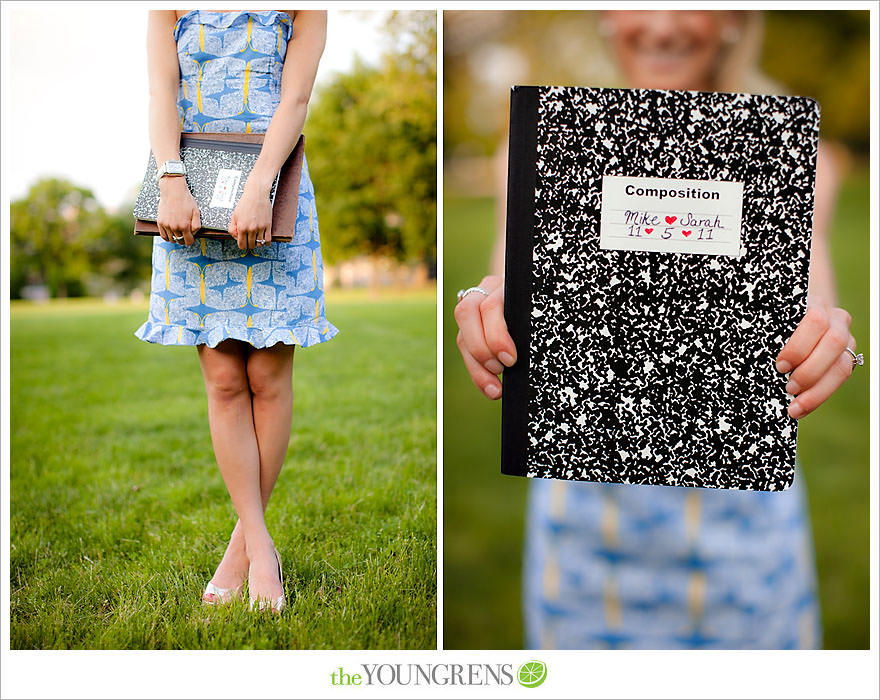 A handsome boy and a darling girl.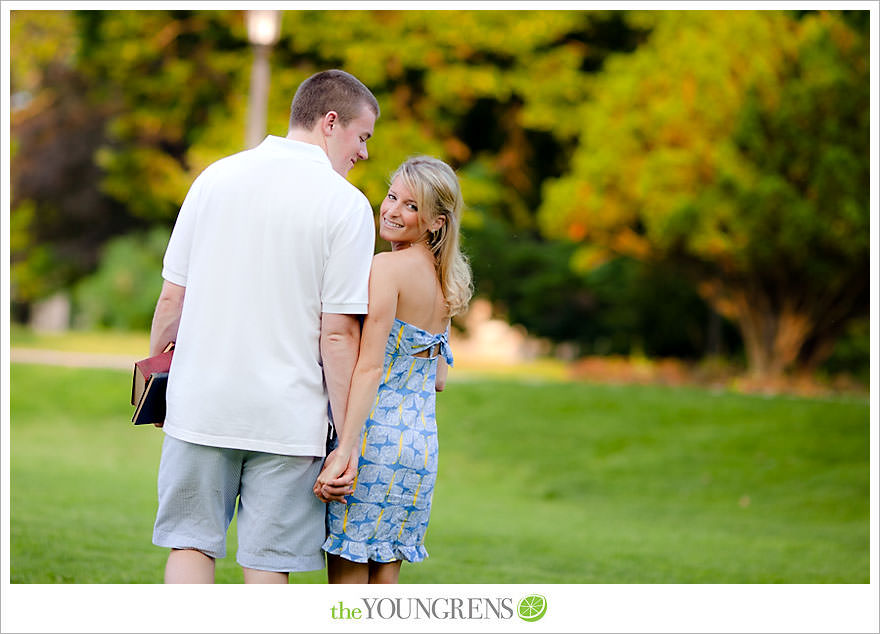 I just love these two!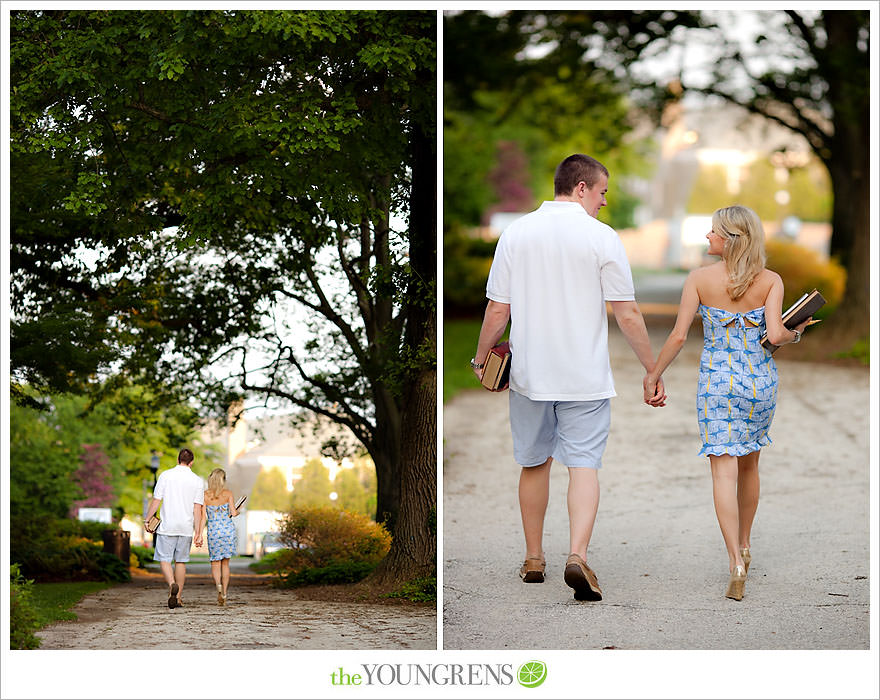 We just couldn't get enough of the old buildings, the warm afternoon, and Mike and Sarah's lovely smiles.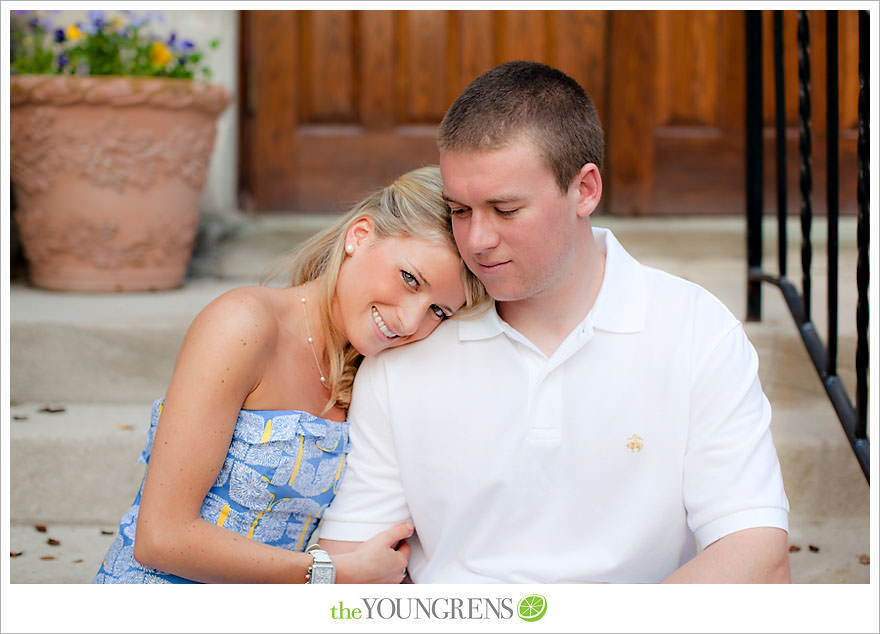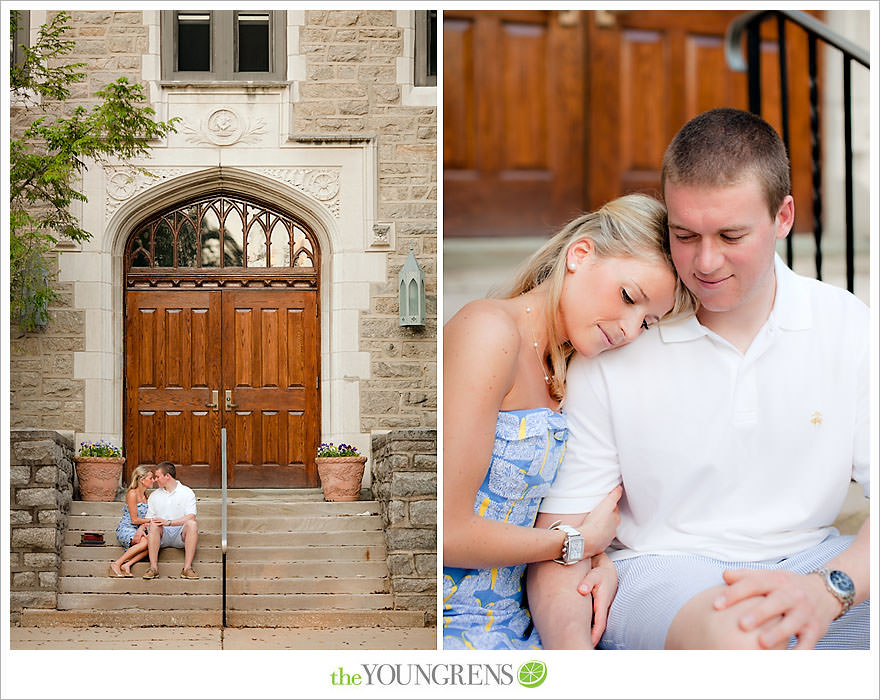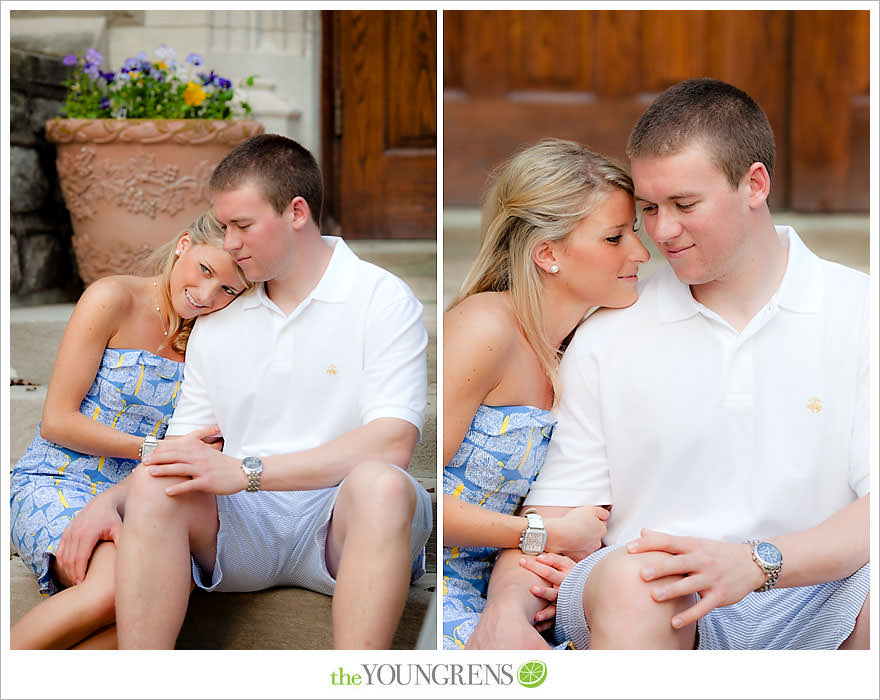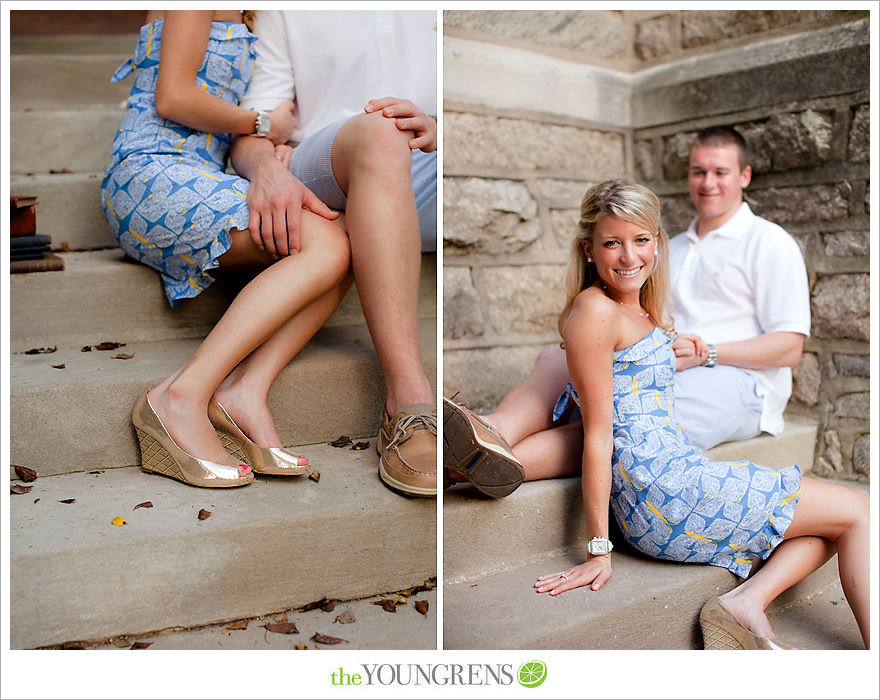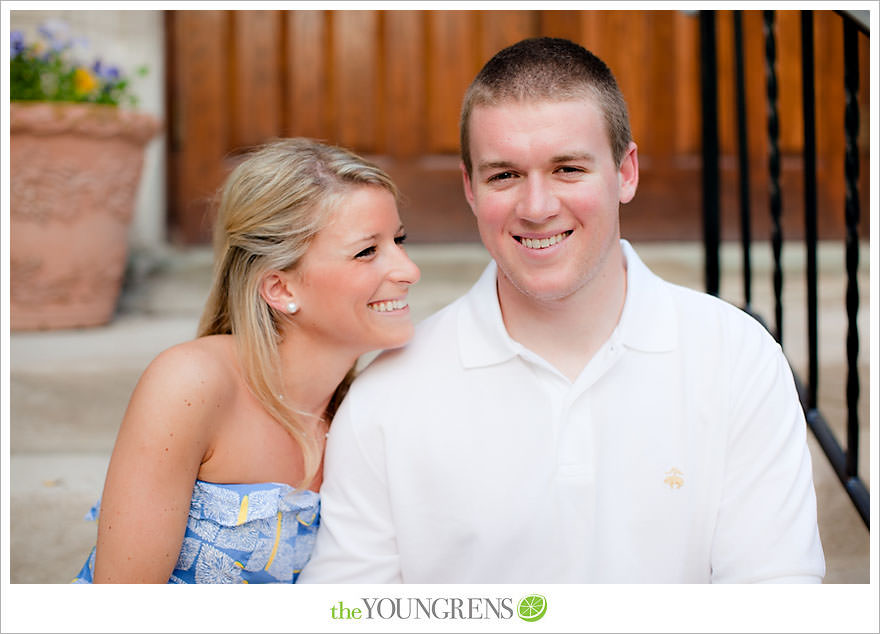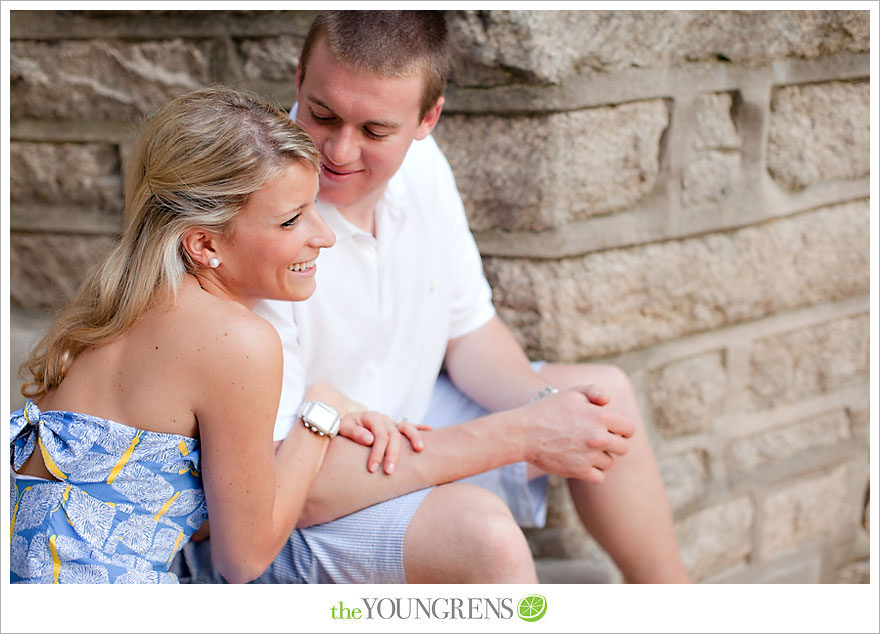 Love, love, love these ones that Jeff captured. My hubby is pretty awesome.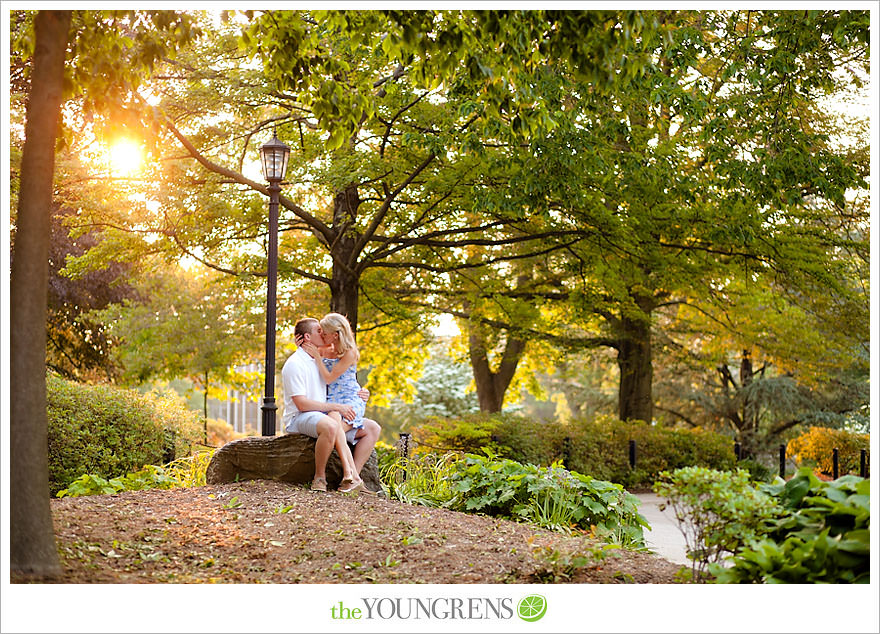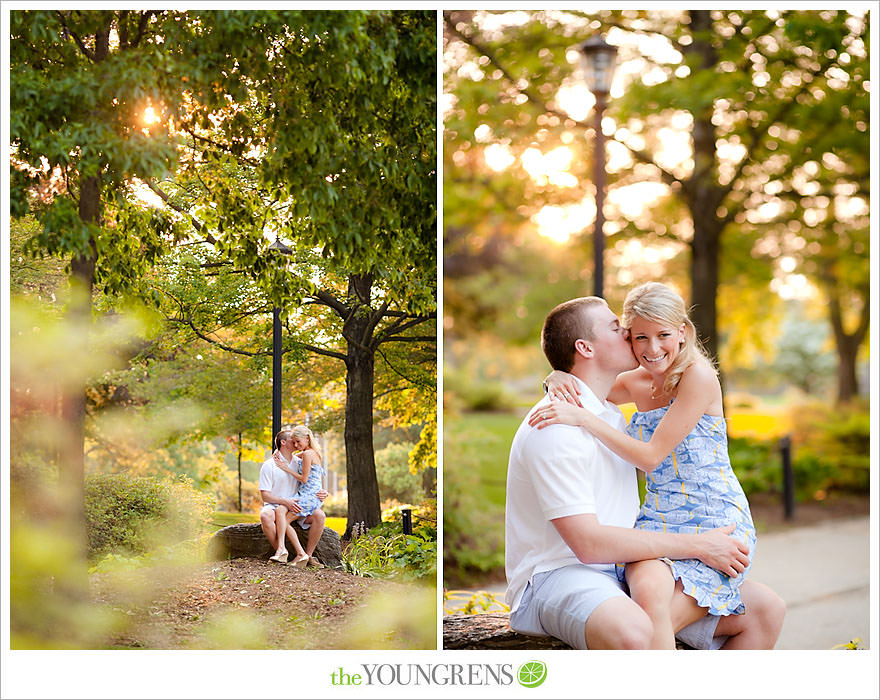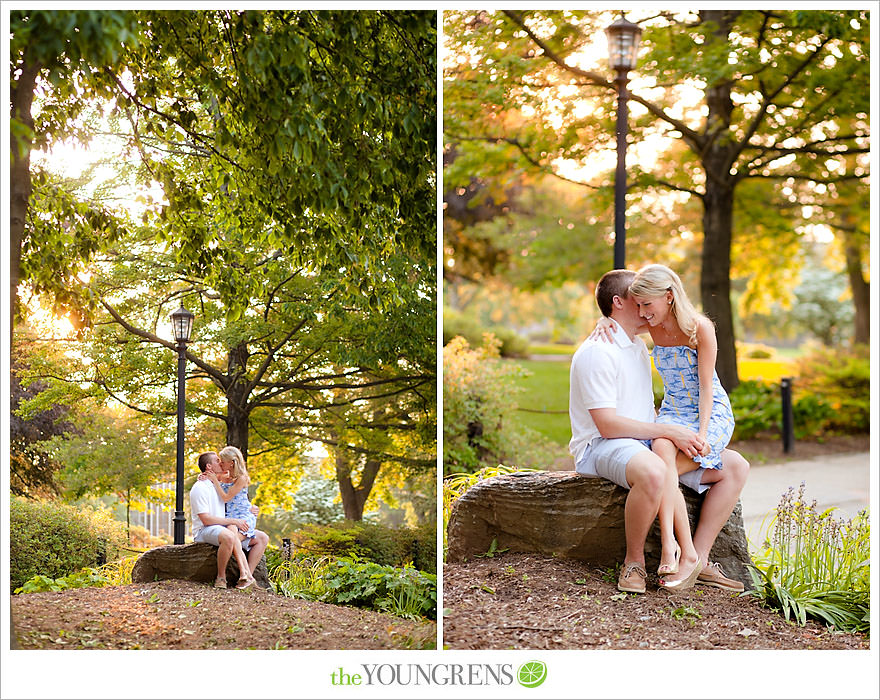 And then I had to get some adorable Sarah action.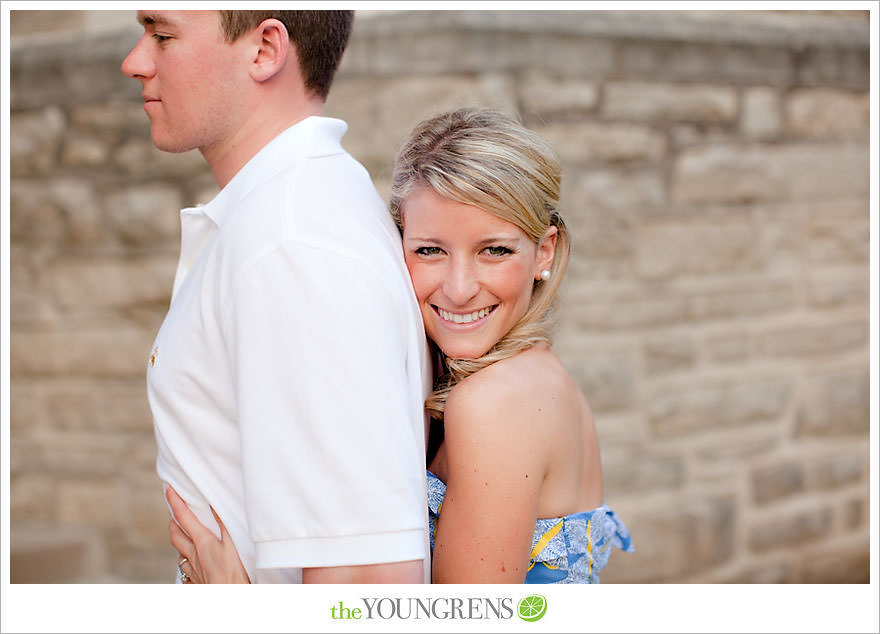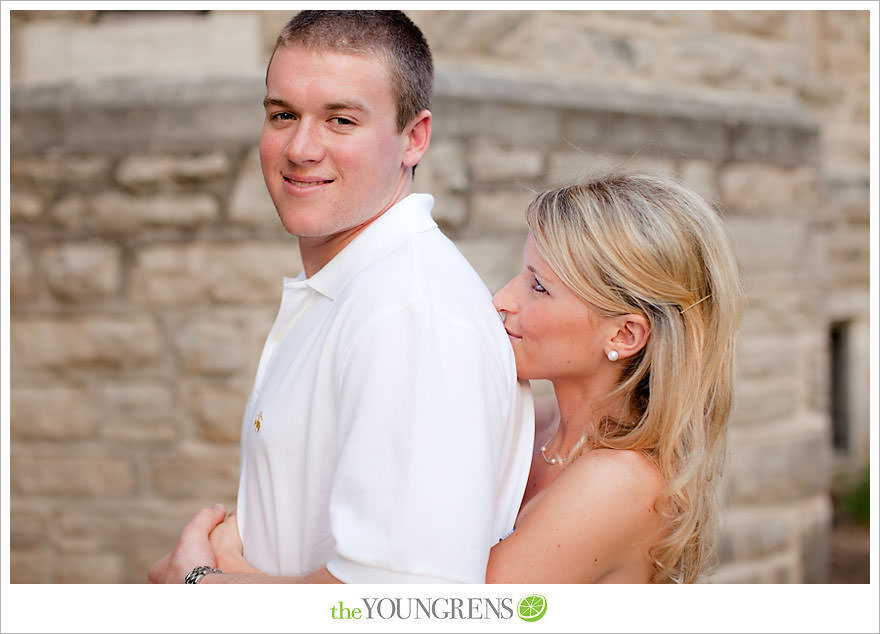 Before we finished, we hopped over to the field where these two spent many hours during college. Sarah played lacrosse and Mike played ice hockey, so they cheered each other on from the stands.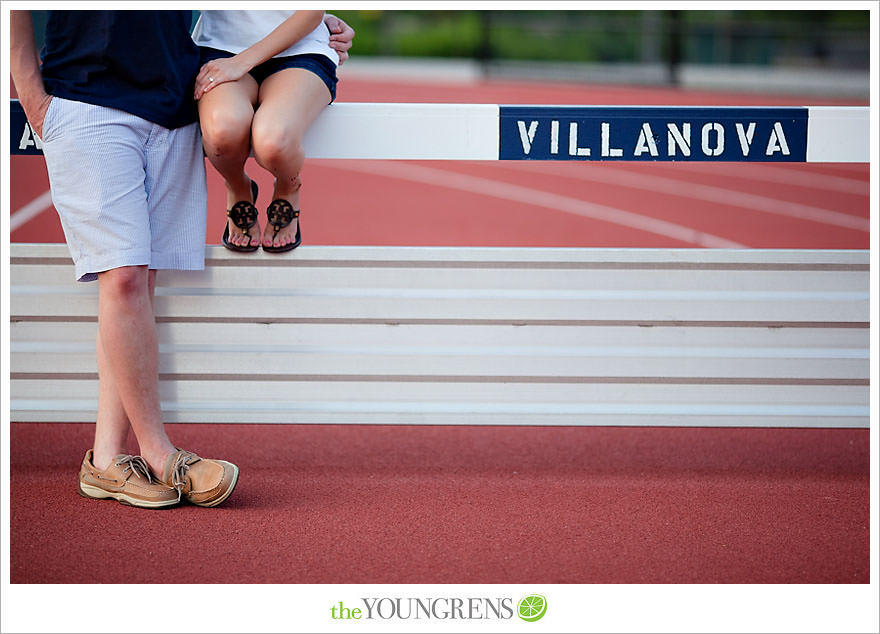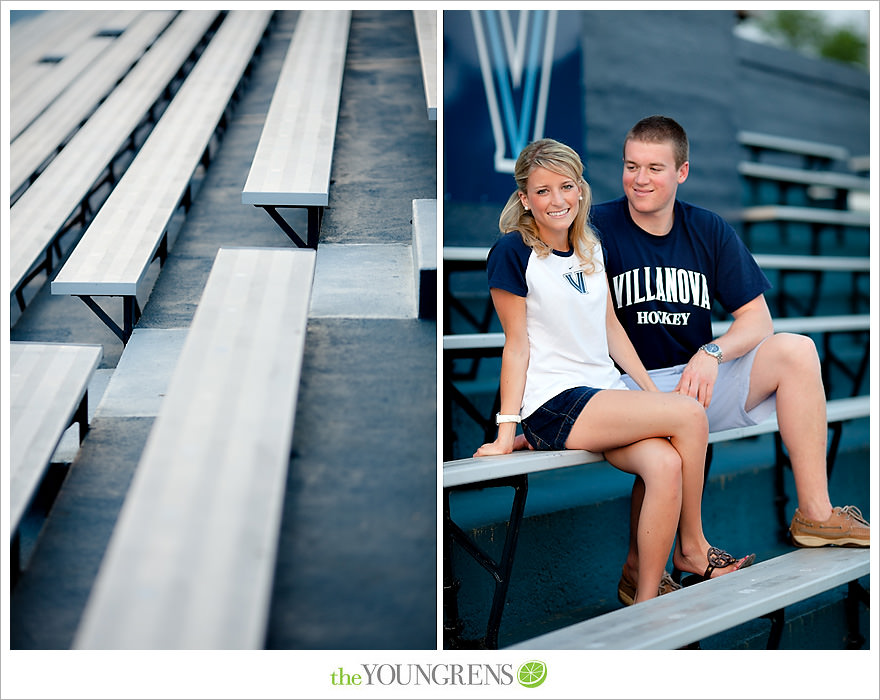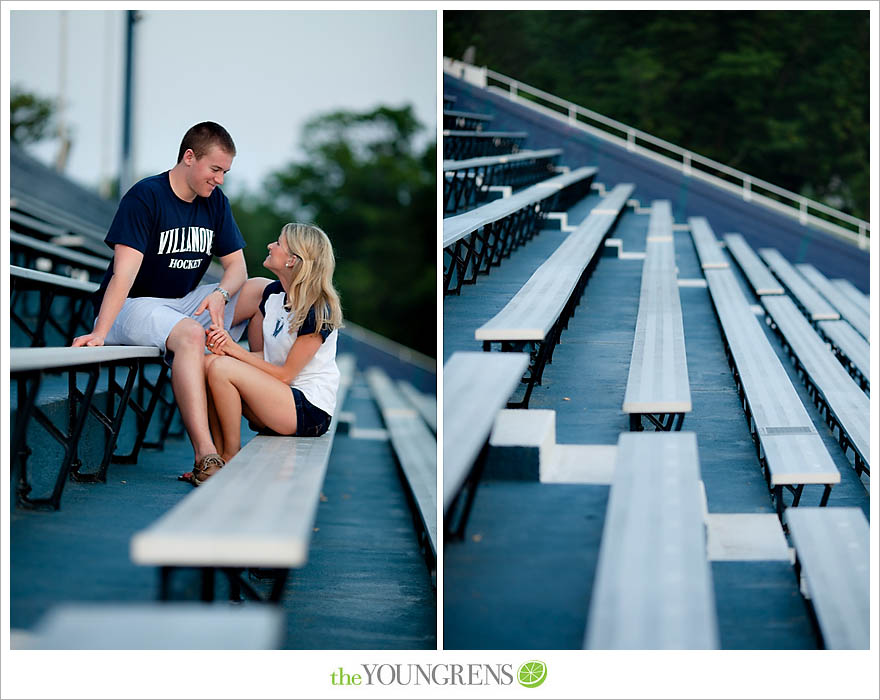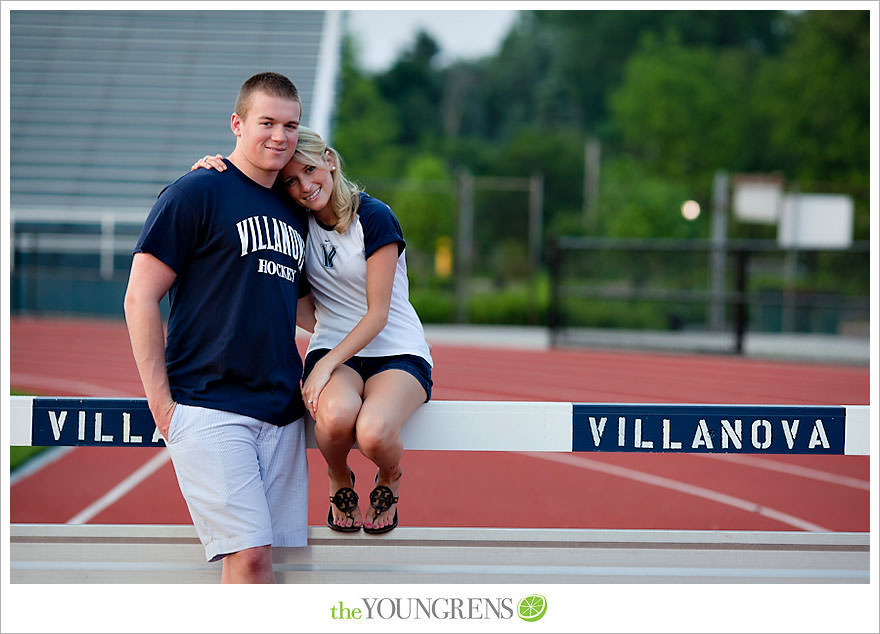 Mike and Sarah: You guys are sweet, sweet, sweet! It was such a pleasure hanging out with you where your love story began, and I mean it when I say that you two are perfect for each other in every single way. Your love for each other filled our hearts, and we were so blessed that we got to come into your world and capture everything that is Mike and Sarah. It's hard to believe, but we are even MORE excited for the wedding in November! Love you guys!
Hugs,
Erin