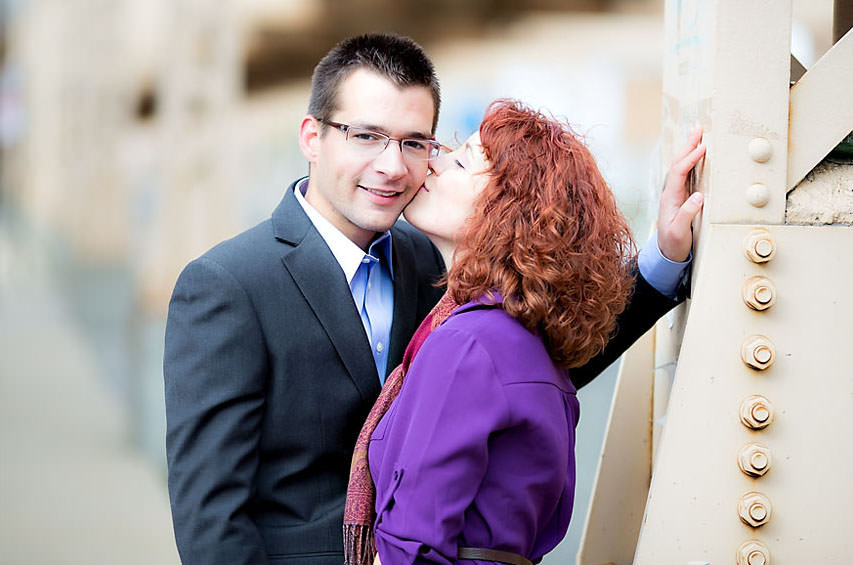 Chicago Portrait Session | Kevin and Rebecca
Rebecca didn't expect the night to turn into anything special. She was just grabbing a drink with her girlfriend when she met eyes with a cute boy across the room. Flirty glances ensued, followed by charming smiles and then a nervous hello. Then Rebecca remembered she had to quickly leave, and as she turned to hurry out the door, she realized that she could walk out on this cute boy forever or take a nervous chance.
She turned back to give him her number. She had decided to take a chance.
Kevin didn't expect that moving into the city would turn into anything special. He was simply working at a restaurant, trying out a different scene and a different life. Then one night, he met eyes with a beautiful red-headed girl with a smile that lit up the room. Their quick looks turned into sweet conversation, but it didn't mean much until she suddenly had to leave. It was then that his heart jumped bigger than he could ever imagine when he saw her turn back around to give him her number.
Jeff and I had such a blast hanging out with Kevin and Rebecca while we were in Chicago just a few weeks ago where we got to shoot their portrait session in Fulton Market. These two are definitely the bees knees – they've got big 'ol smiles, a penchant for cuddling, and enough dry humor to keep Jeff and I in stitches for weeks! Kevin also happens to know a thing or two about great beer and when he heard how much we love craft beer, he brought us a few bottles of his favorite brew the very next day. Yeah – he completely won us over!! Ha!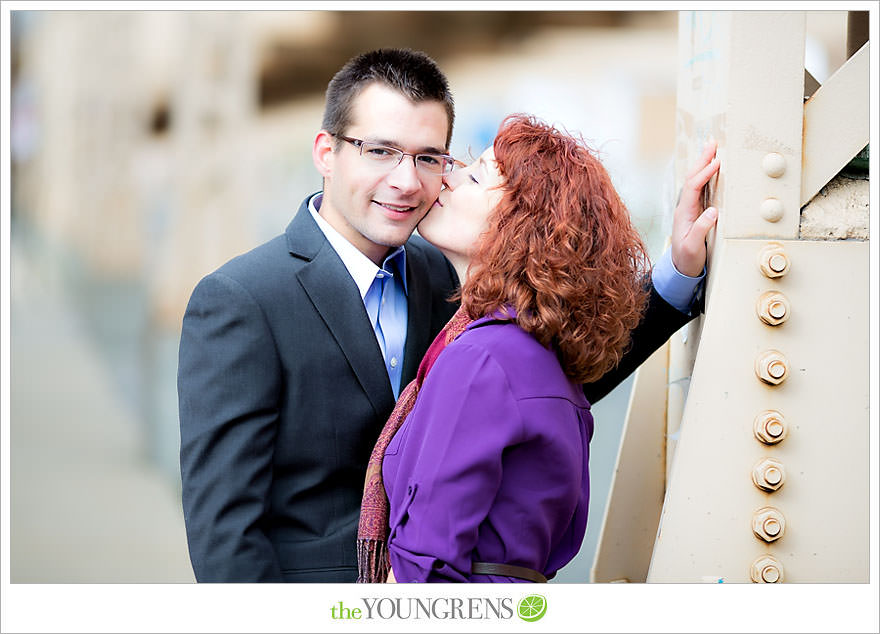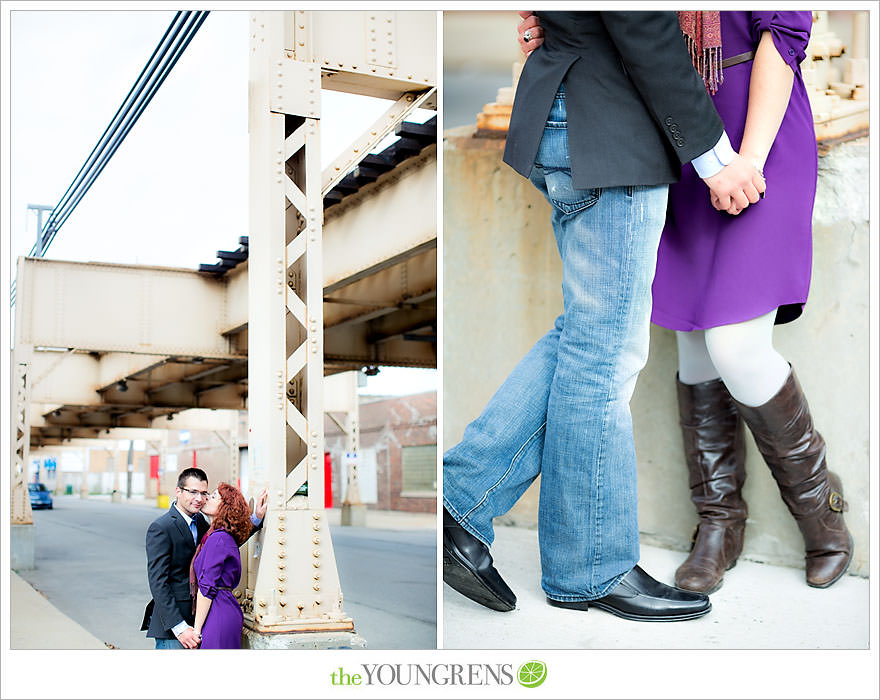 It's just not a Chicago shoot without the L tracks – and they always turn out to be my favorites!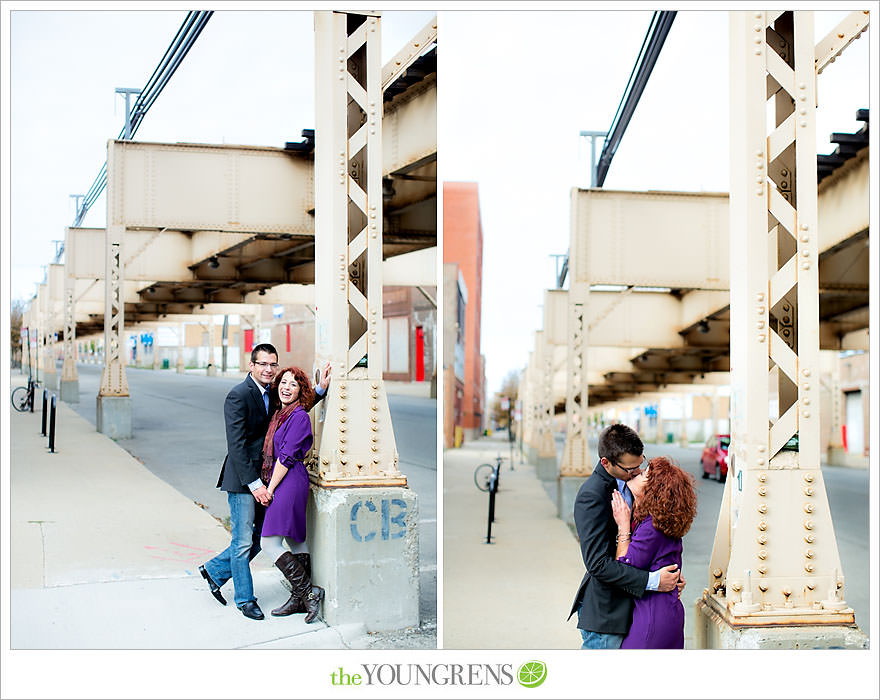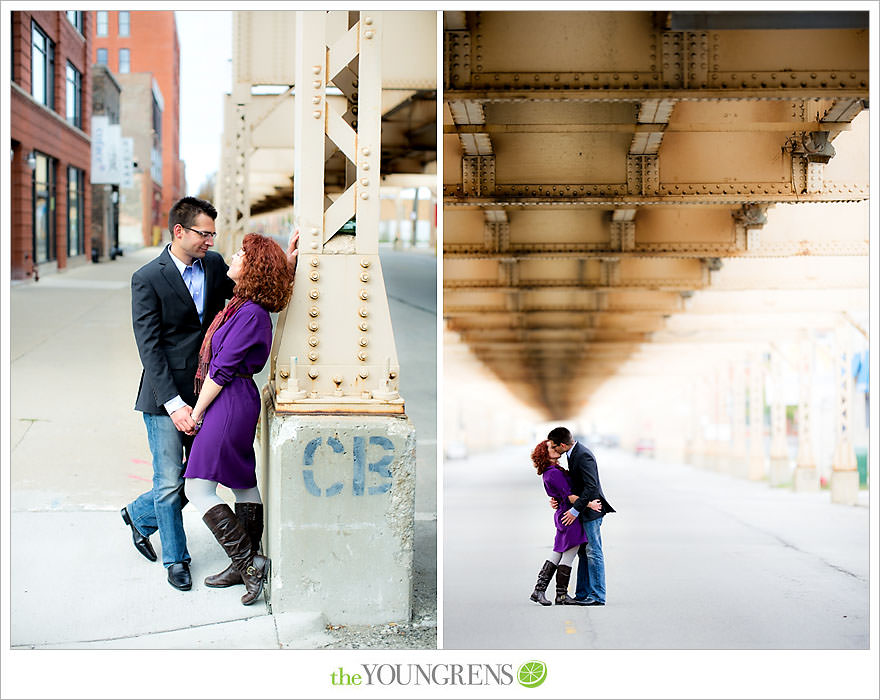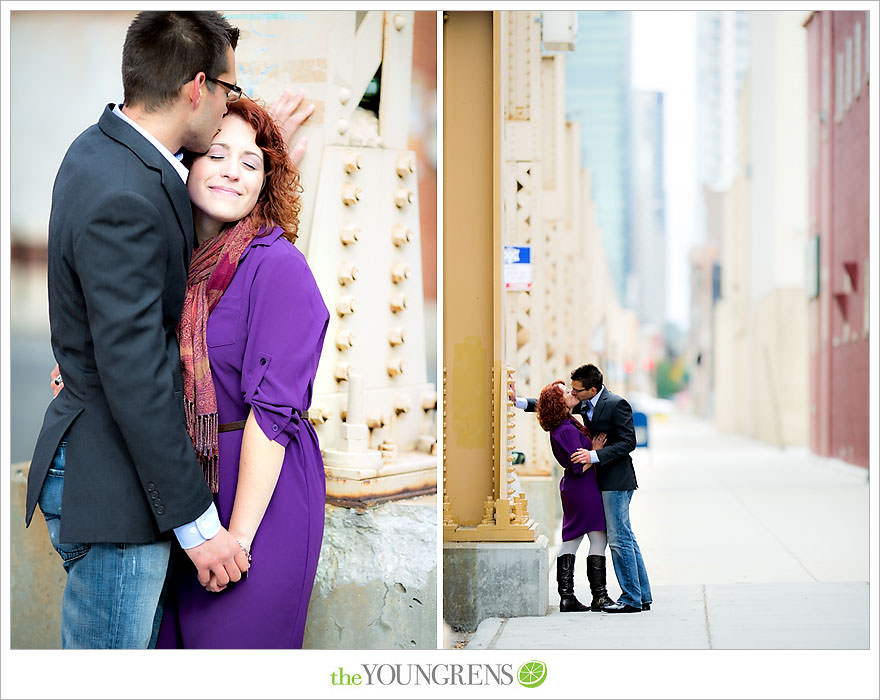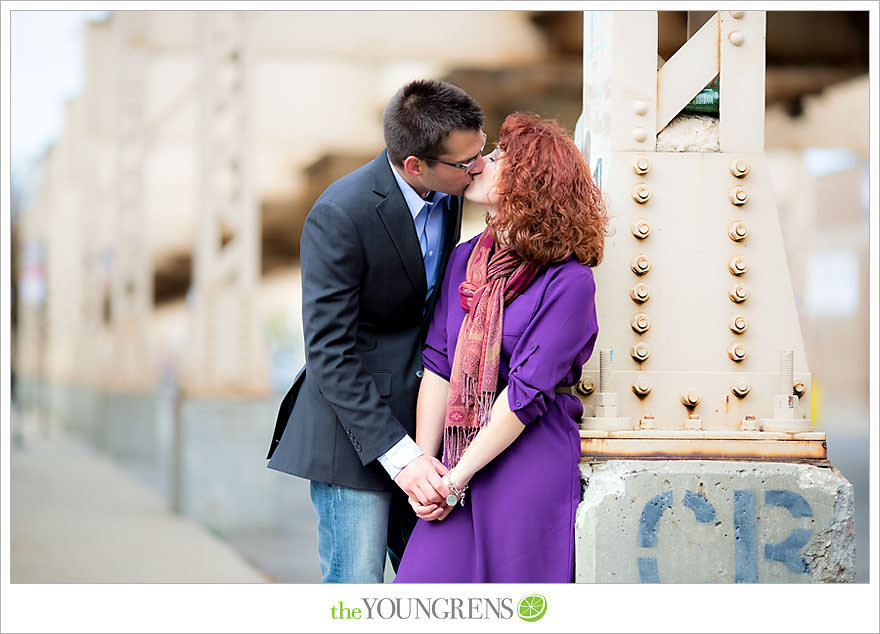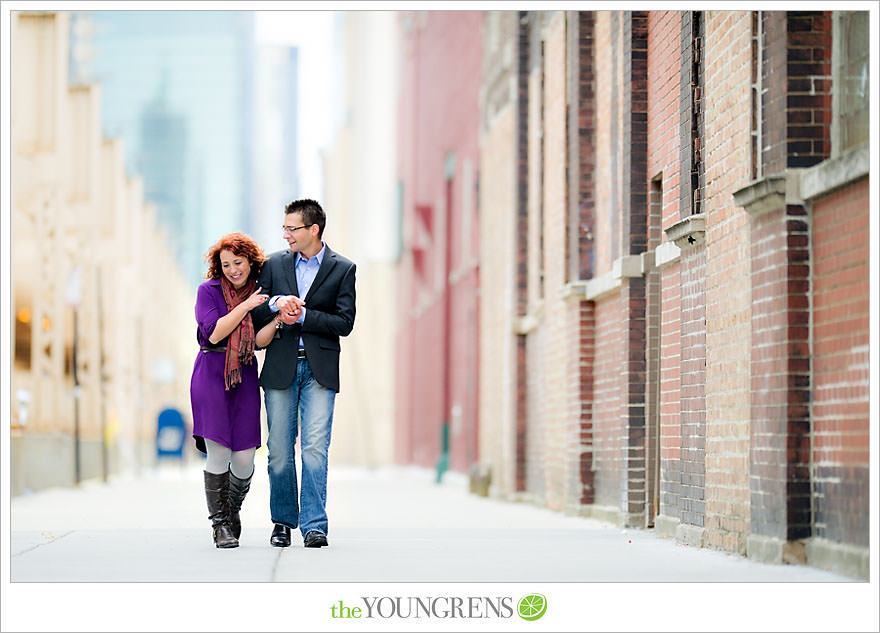 What I love about shooting in Chicago: 1) the brick buildings, 2) the cool tracks, and 3) that dynamite skyline!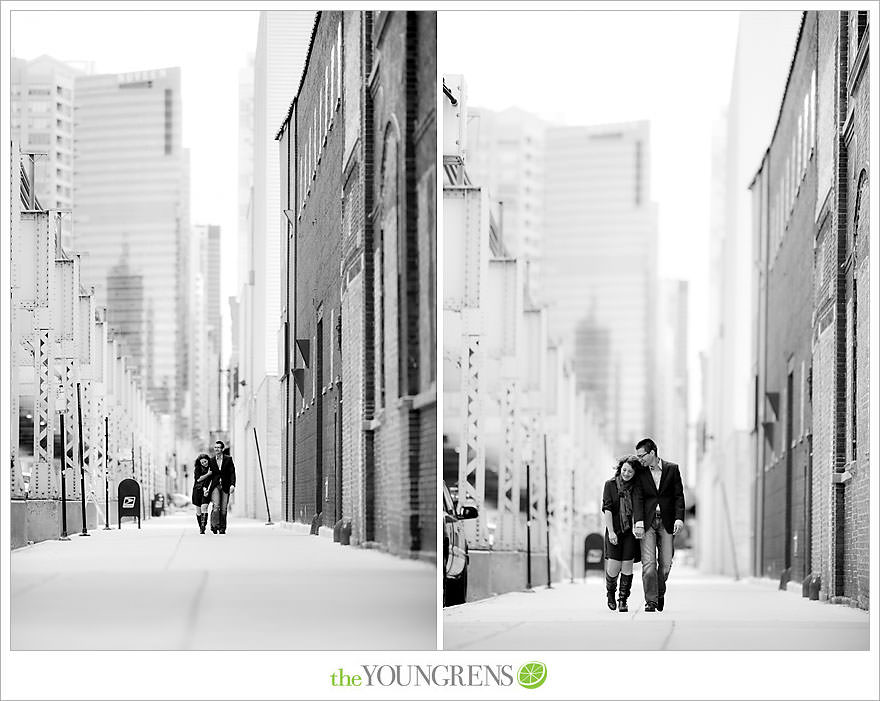 And the couples always turn out to be RAD.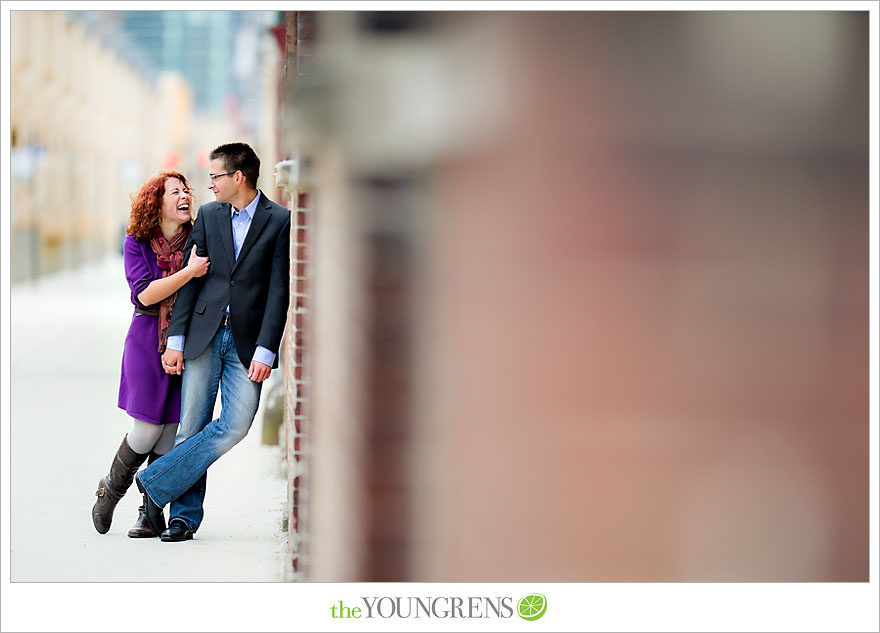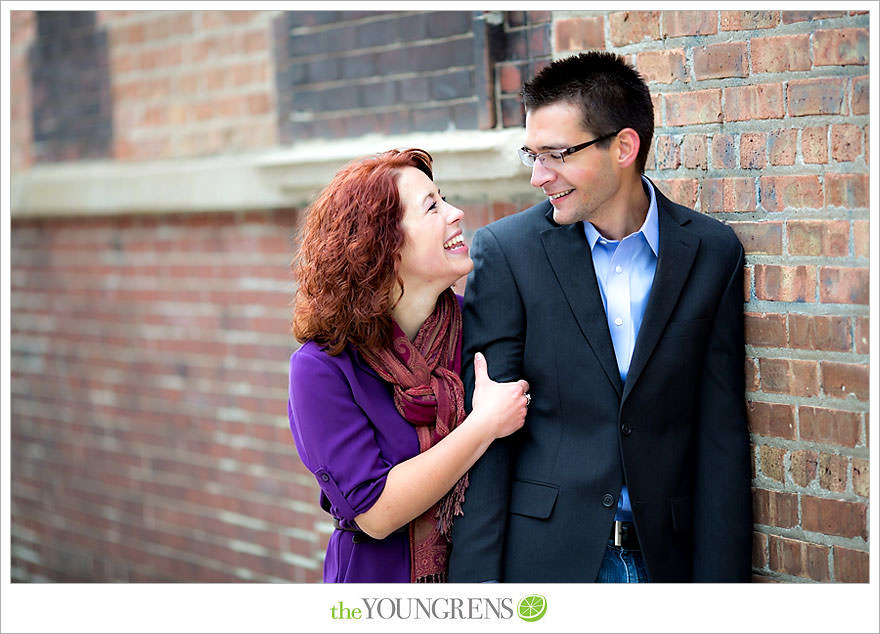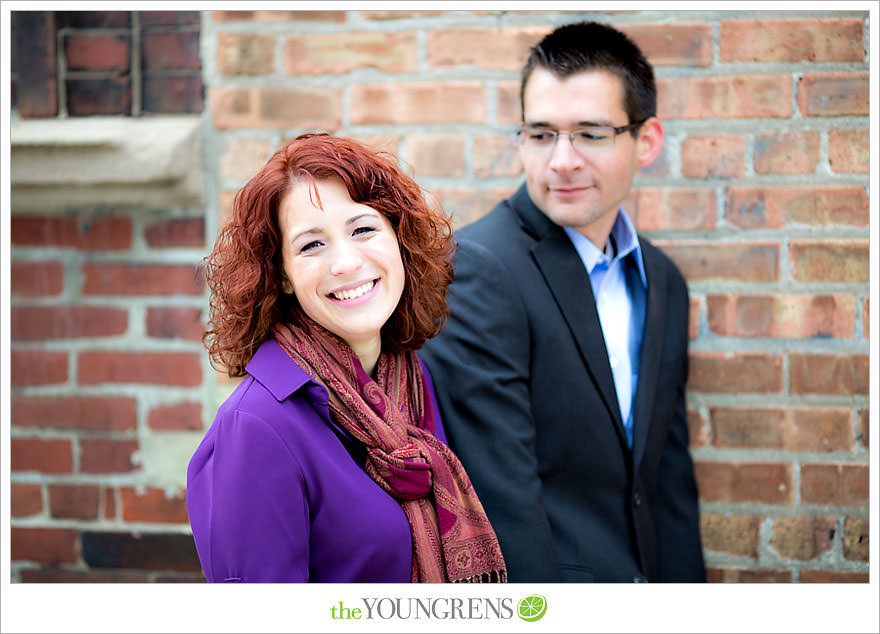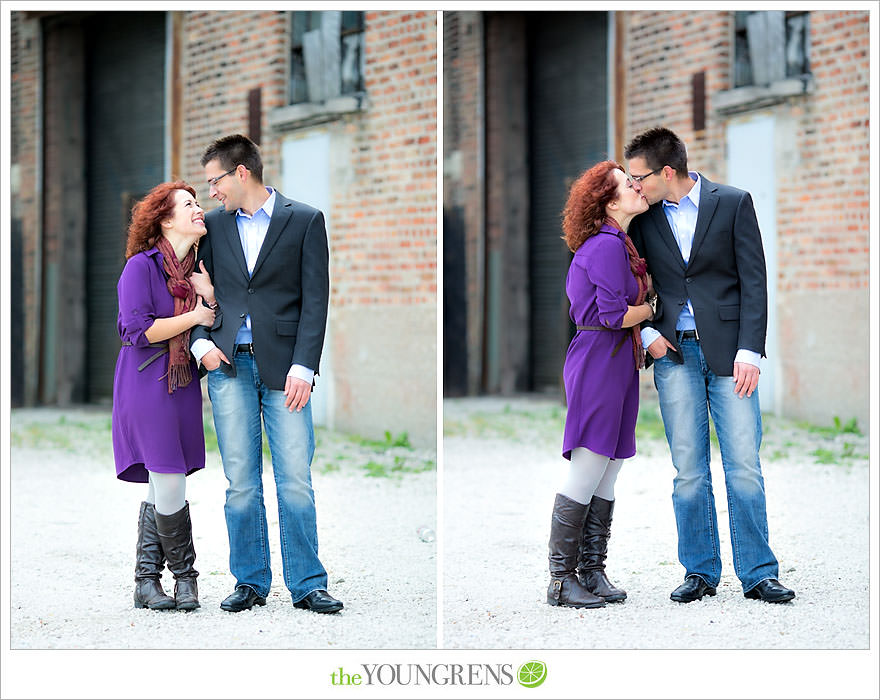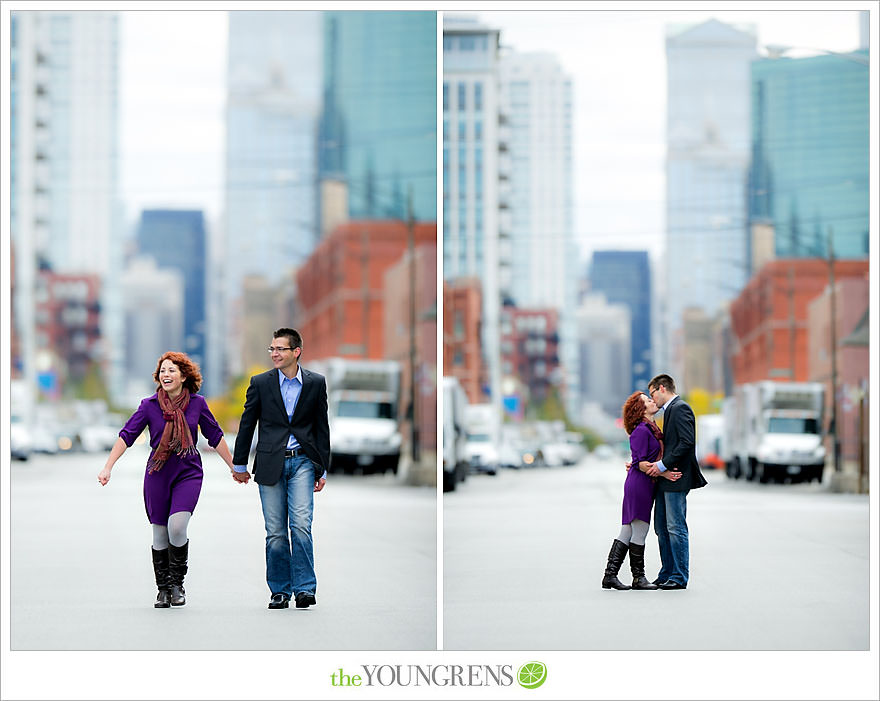 Yup – Kevin and Rebecca are pretty stinkin' DARLING.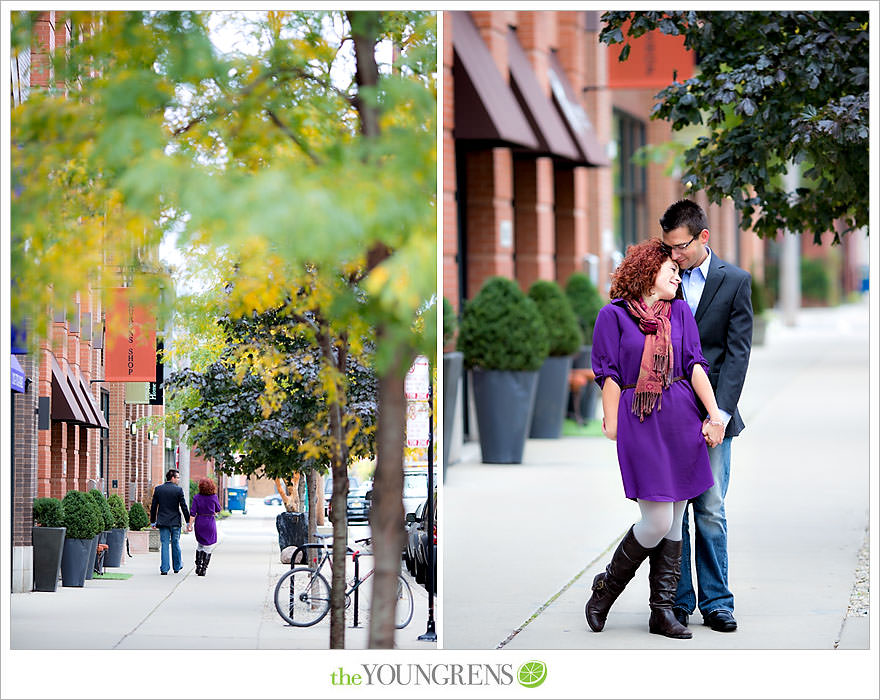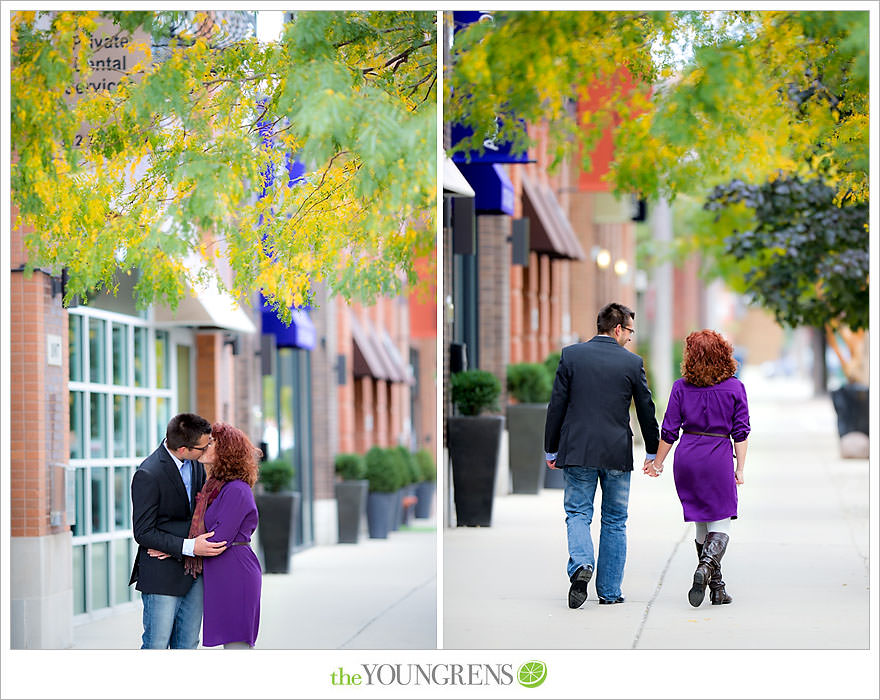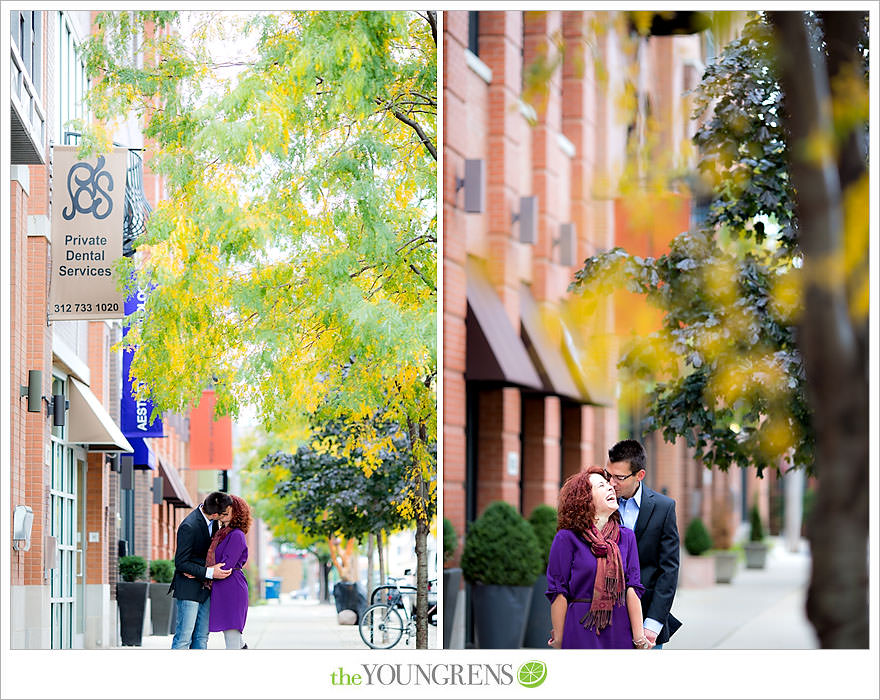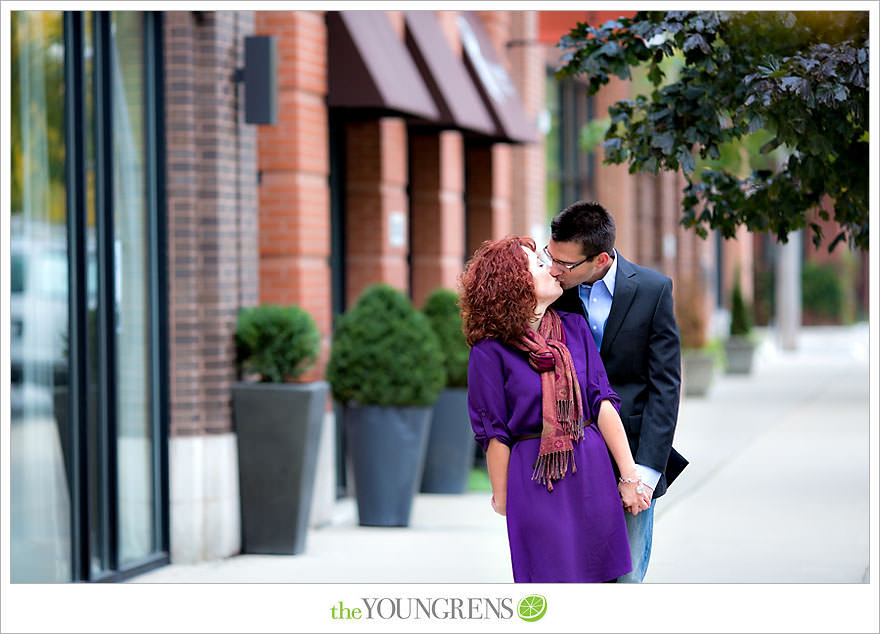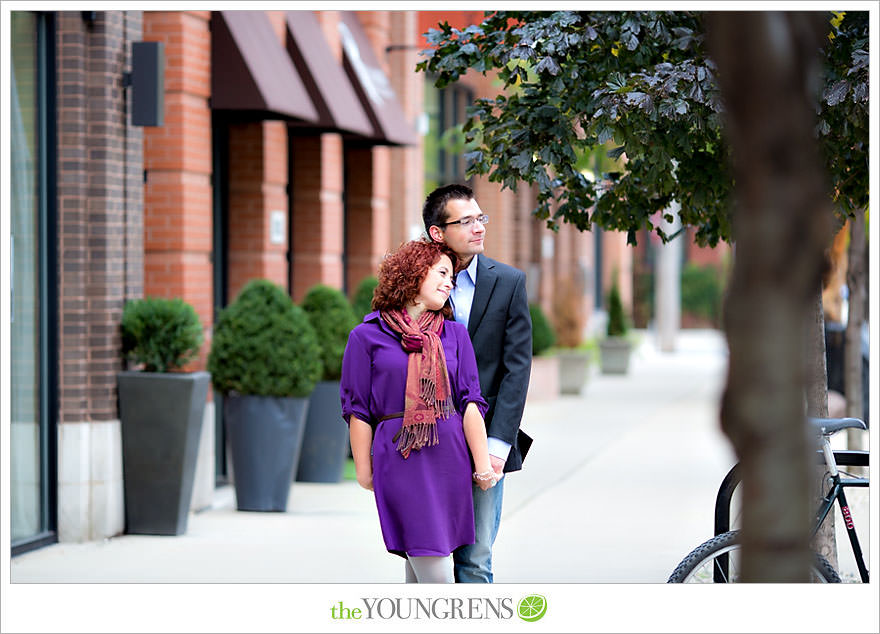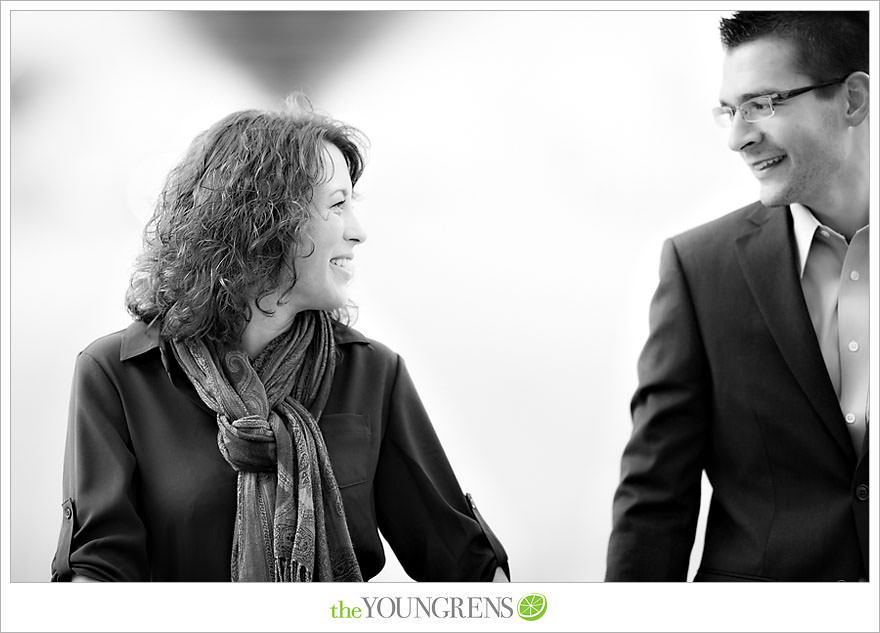 We're kind of obsessed with the skyline. To an unhealthy extent.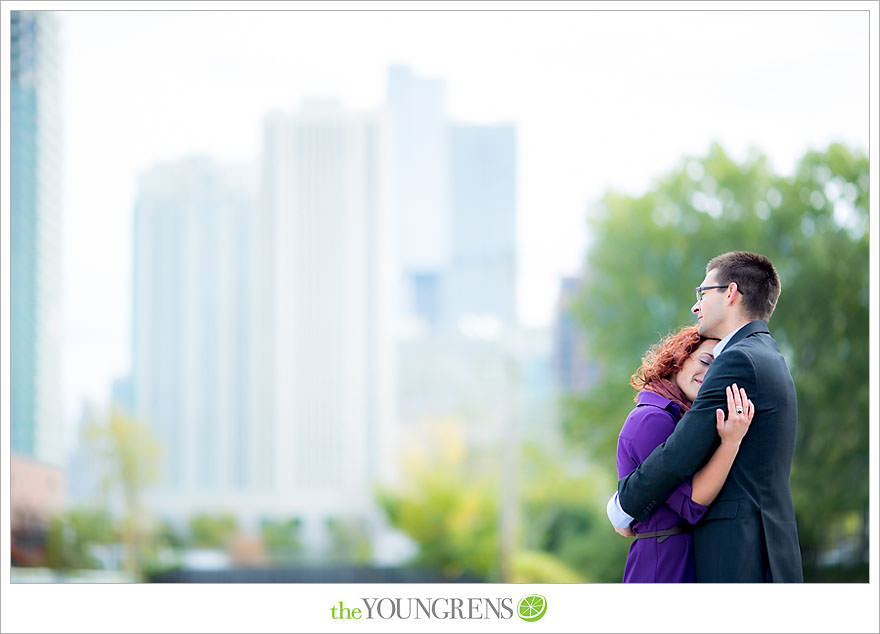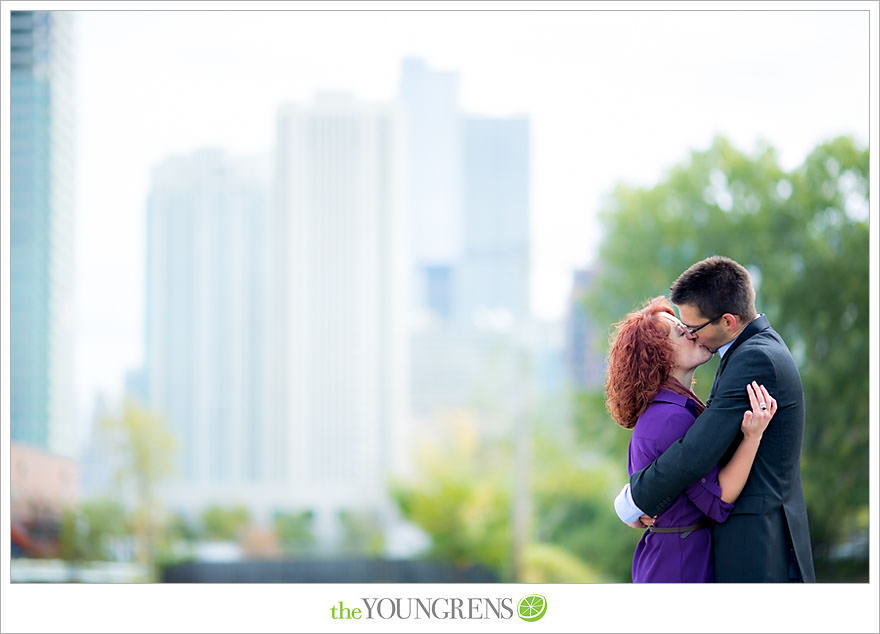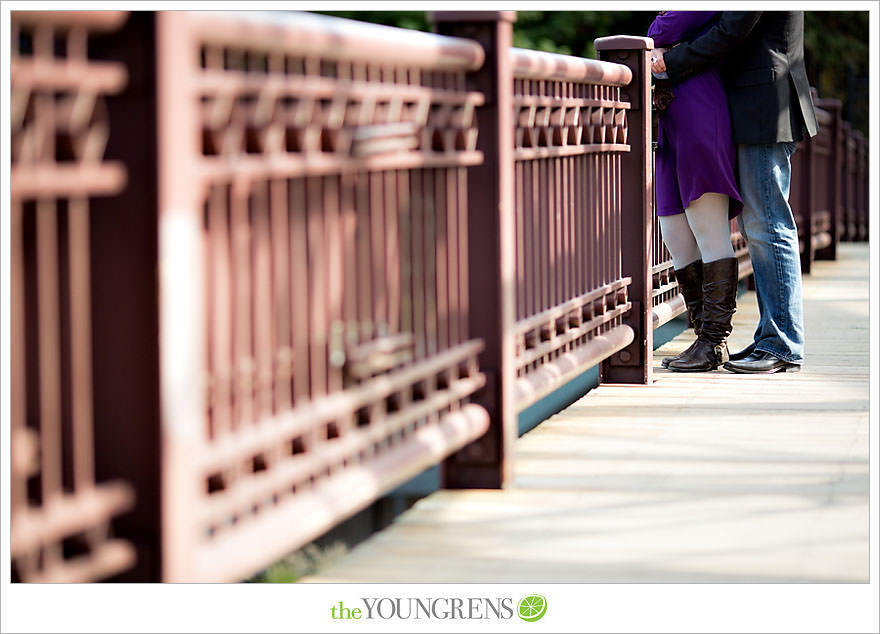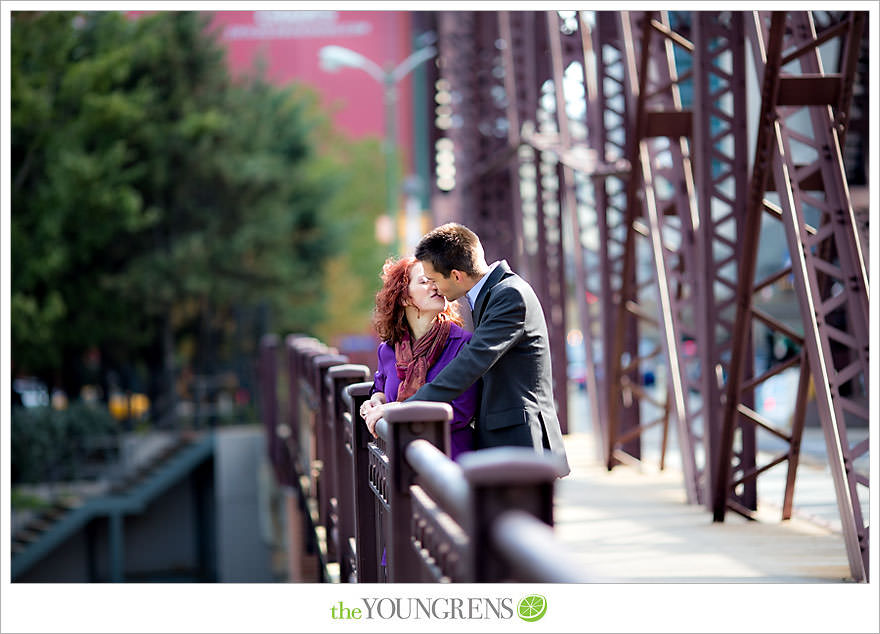 lovelovelovelovelovelovelove… LOVE.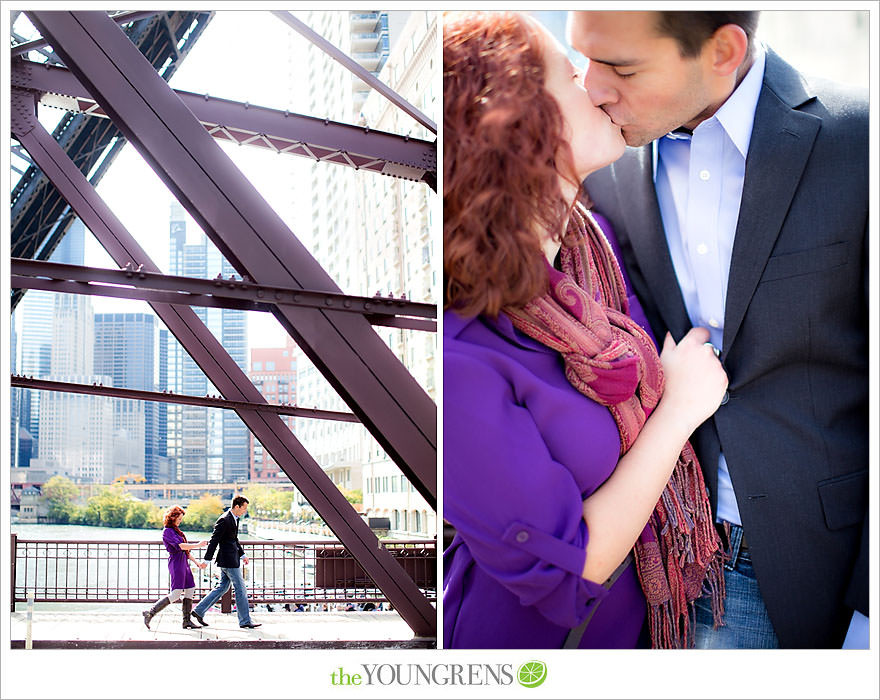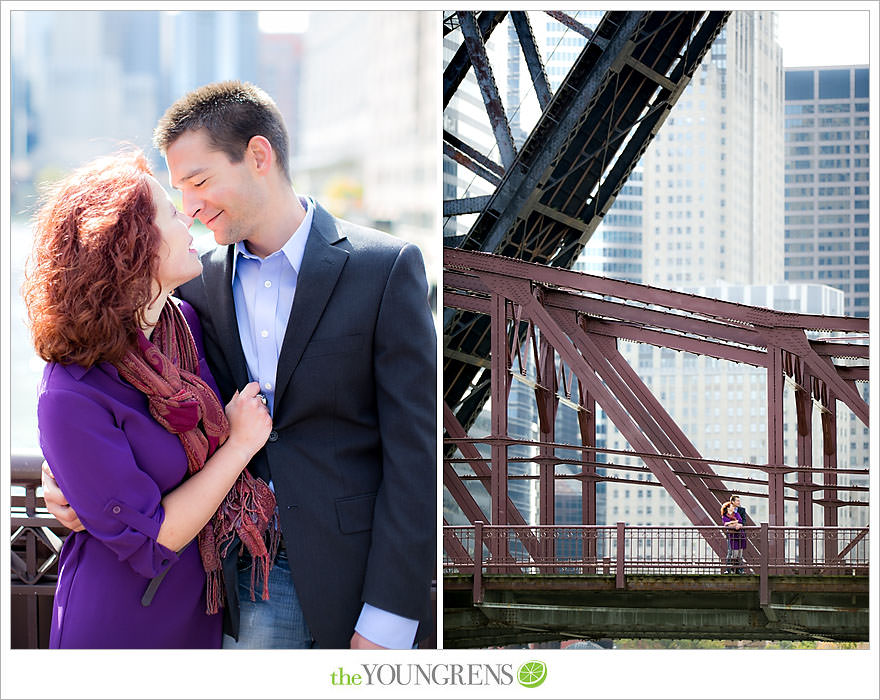 This is the "I-know-I-said-we're-finished-but-can-I-grab-just-one-more-pleeeeeeeeeaze??"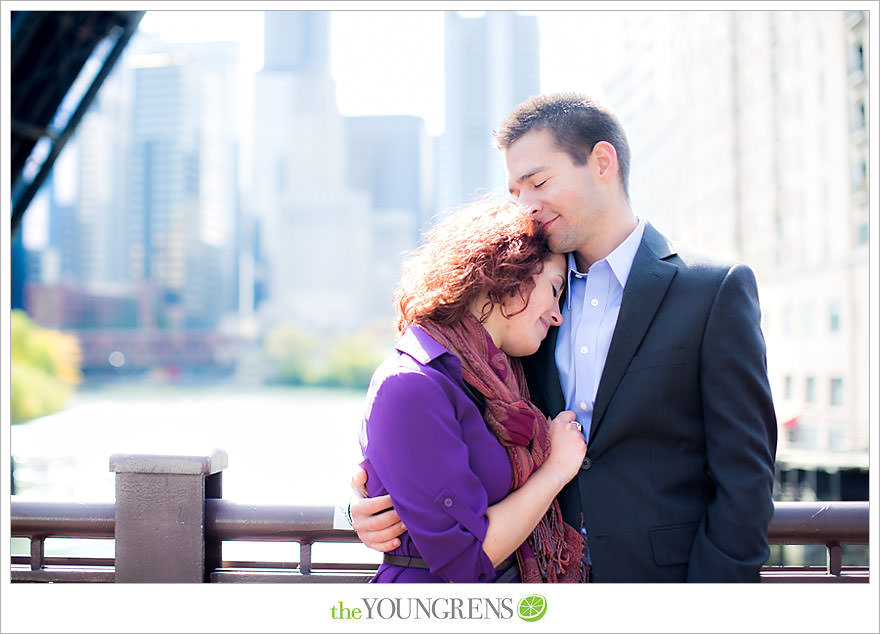 The last shots are always amazing! This is my favorite one of Kevin.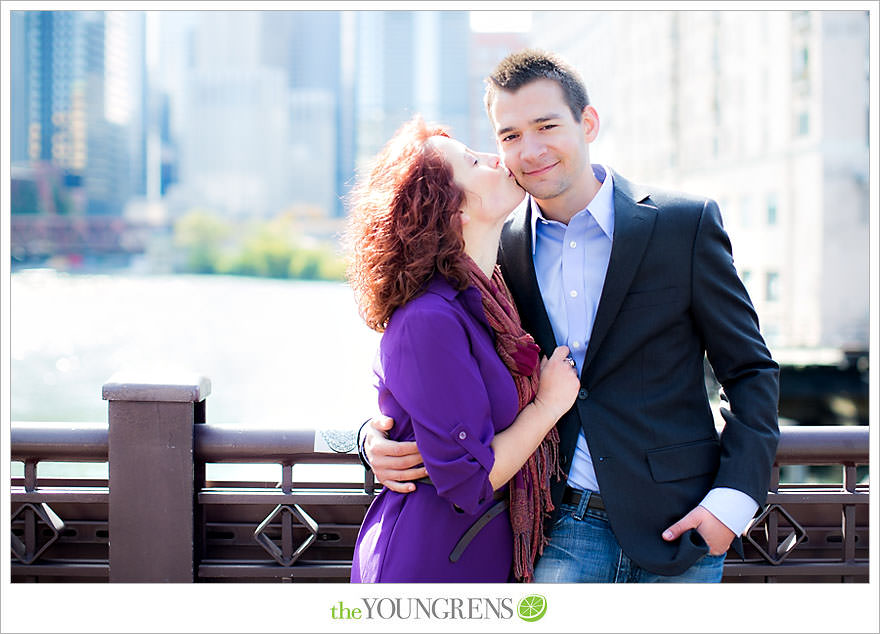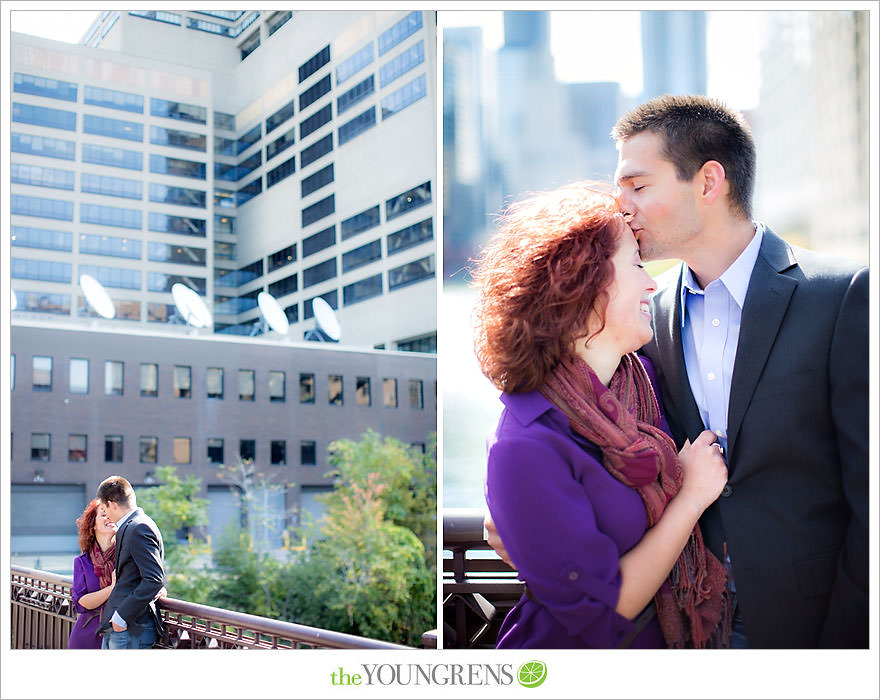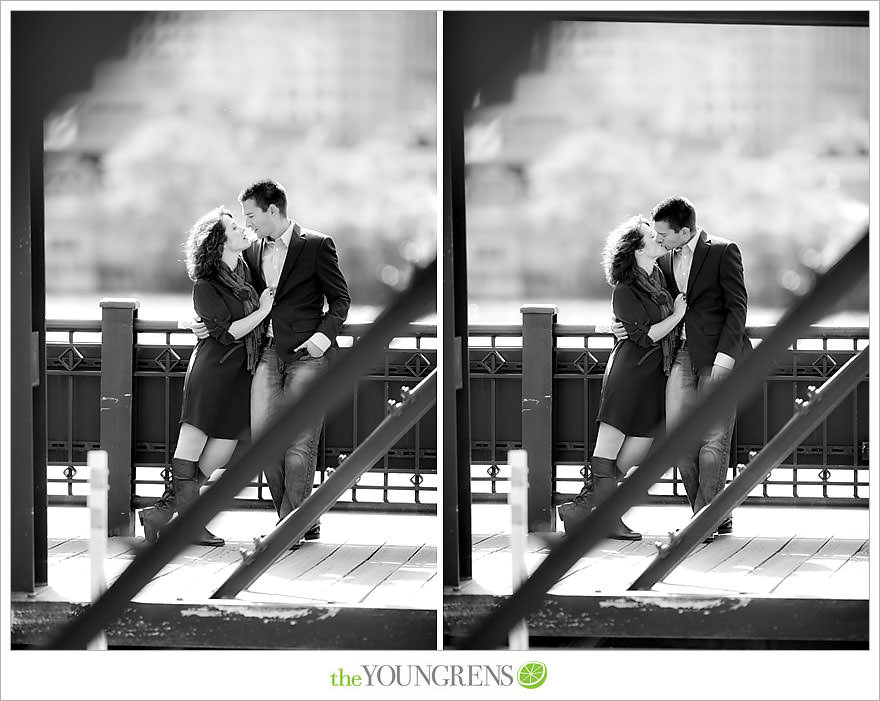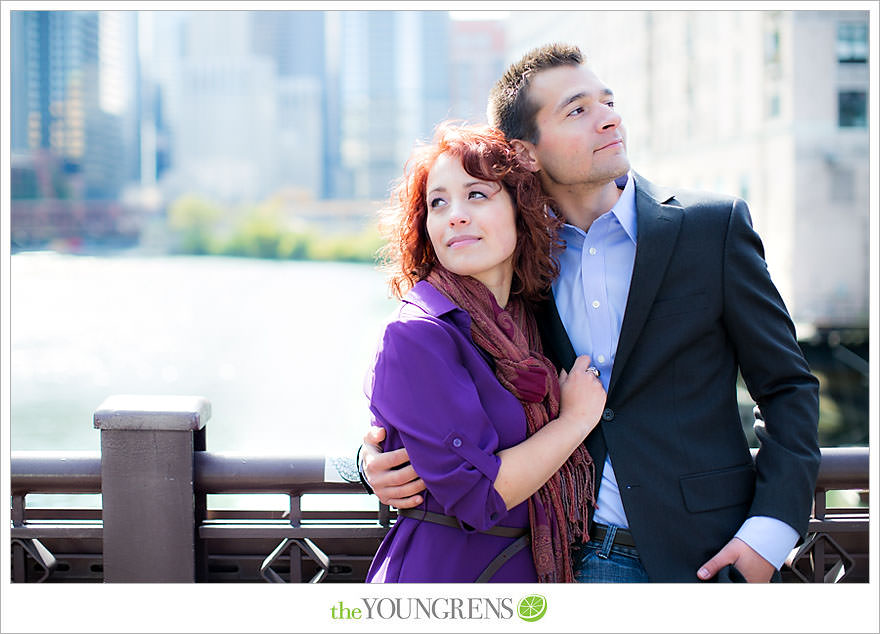 And my favorite of Rebecca. You two are HOT.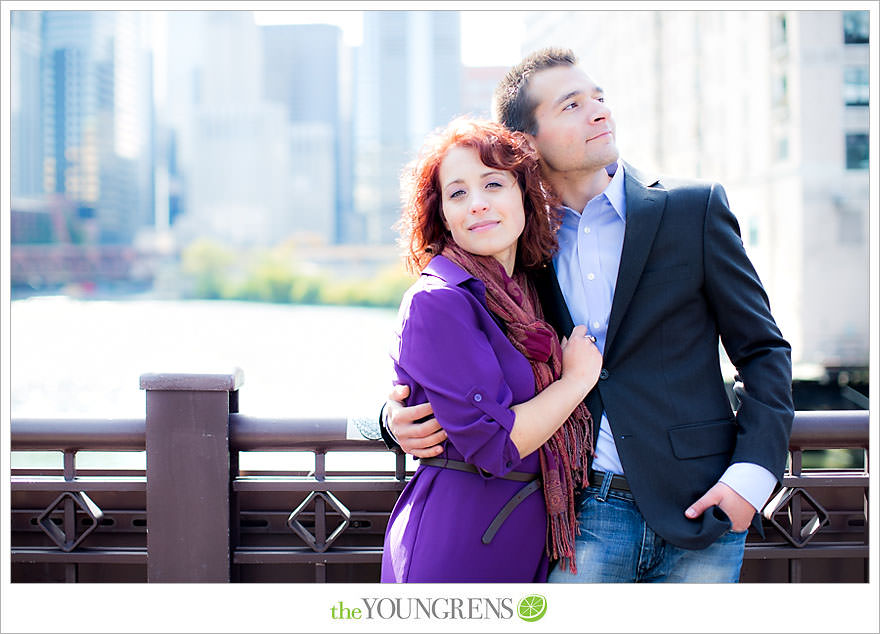 Kevin and Rebecca: Thank you so much for asking us to hang out and to capture your growing relationship. You guys are awesome together and I love how deep your connection has grown already. Thanks for the incredible beer and for welcoming us into your fab city – you both know the way directly to our hearts!
Hugs,
Erin
OUR FAVORITE WEDDINGS
the portfolio
Loving our work? Check out our favorite weddings we've ever photographed
VIEW HERE
OUR MOST HELPFUL WEDDING PLANNING TIPS, STRAIGHT FROM THE EXPERTS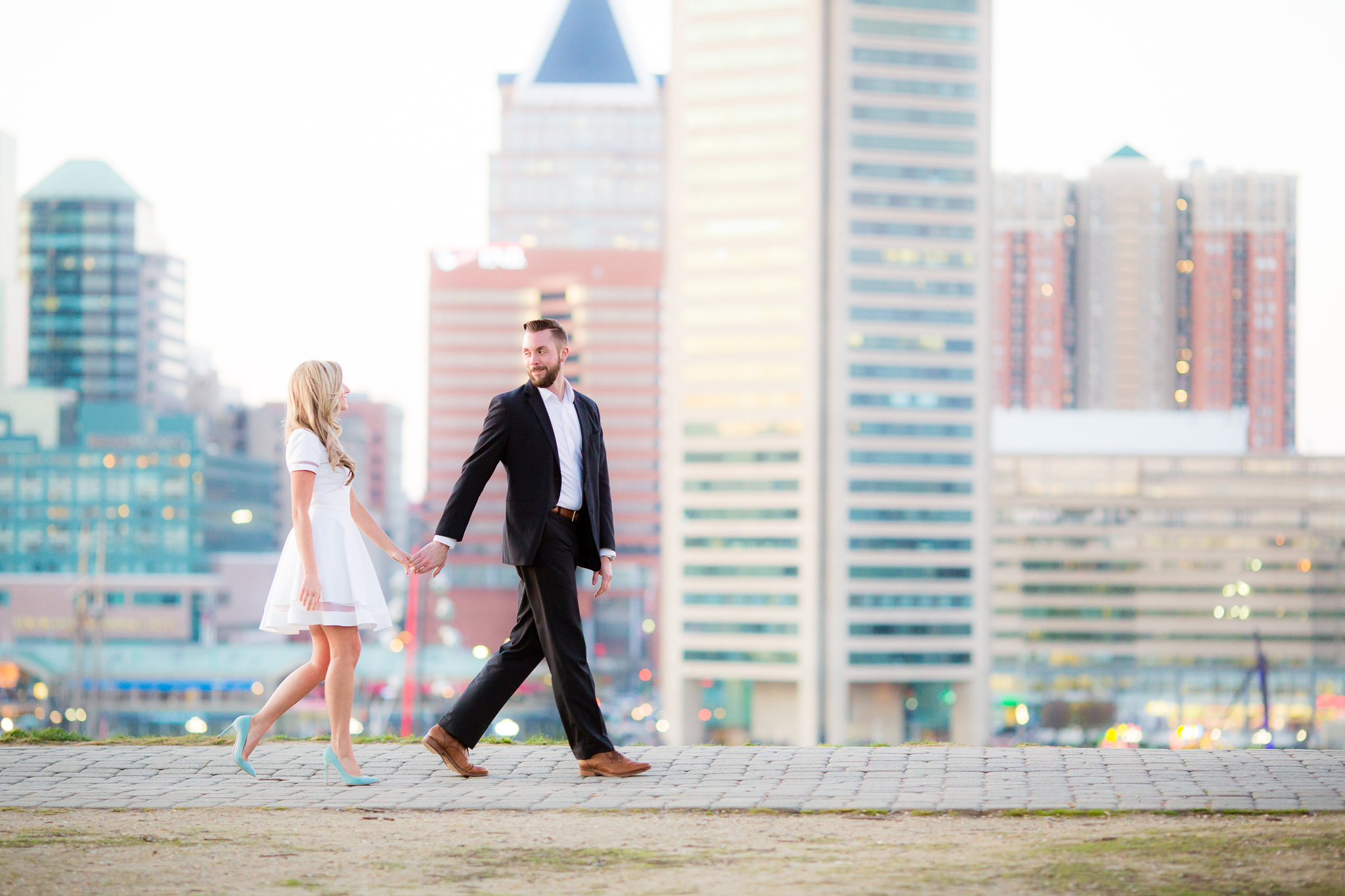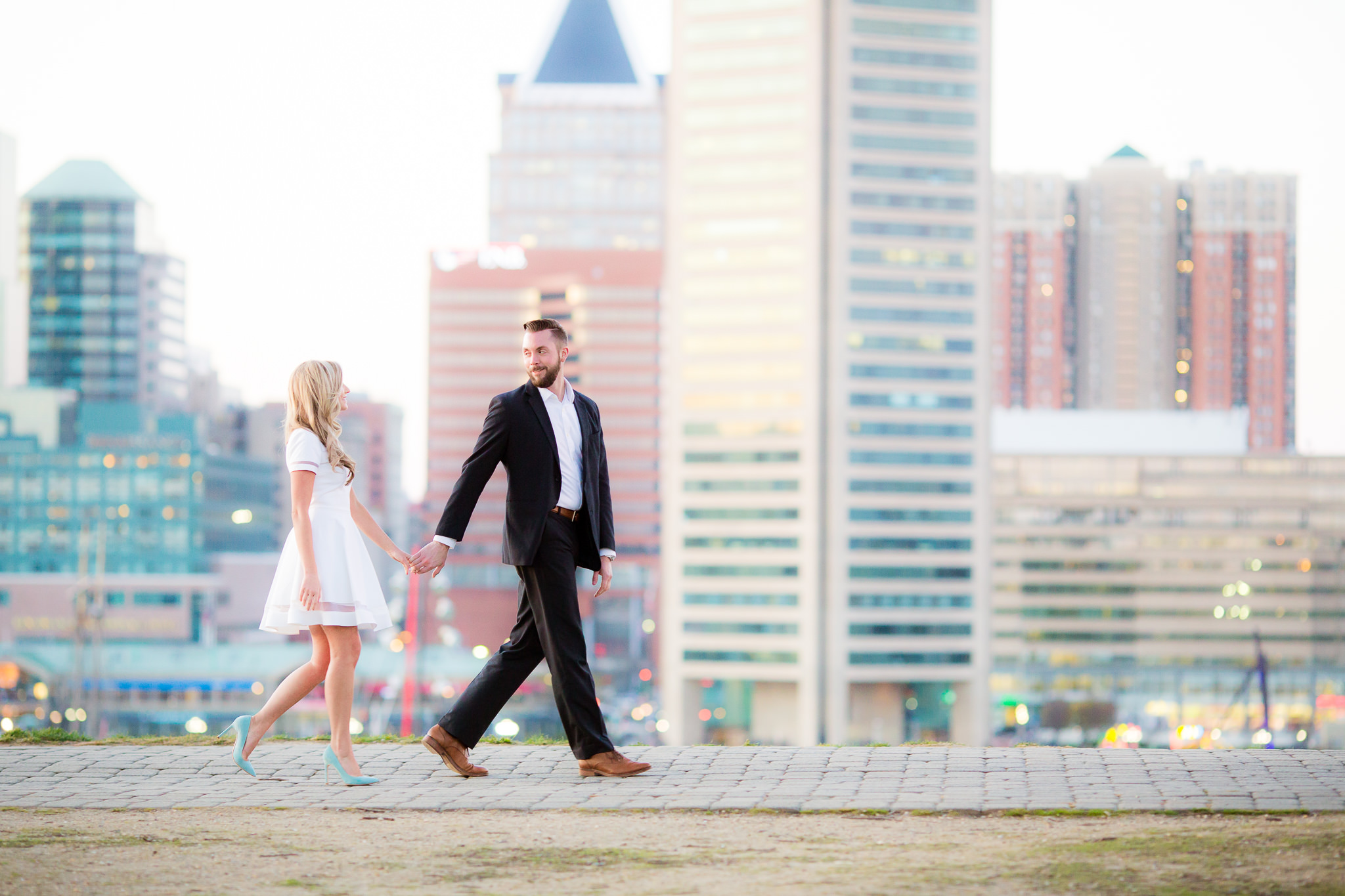 Our Formula for the Perfect Engagement Outfit
Picking the perfect outfit for a photo session can be one of the most difficult experiences BUT it doesn't have to be. I've seen enough outfits that work and don't work that I've cracked the ultimate code for our couples...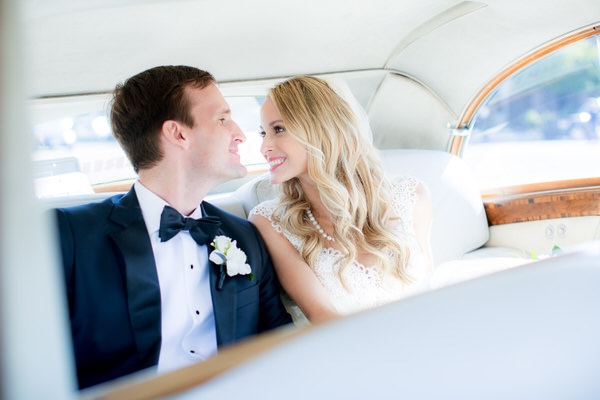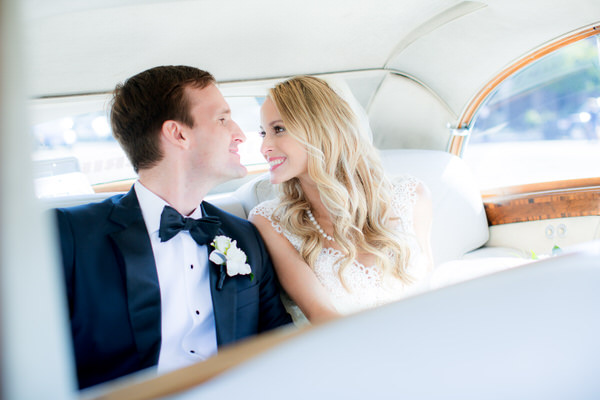 Our Stress-Free Wedding Day Timeline
There's nothing better than a stress-free wedding day when everything runs smoothly, your guests have the time of their lives, and you soak in the day with your sweetie. Though it sounds too good to be true, you can...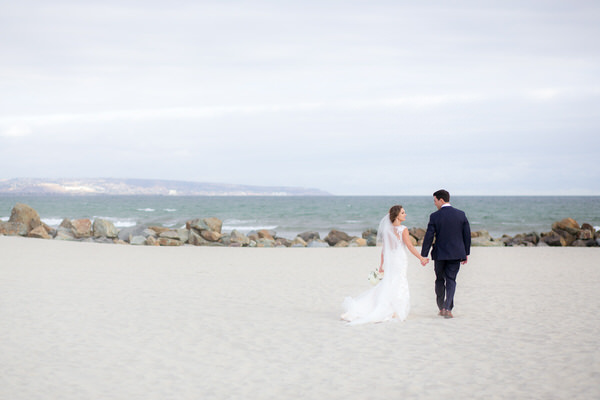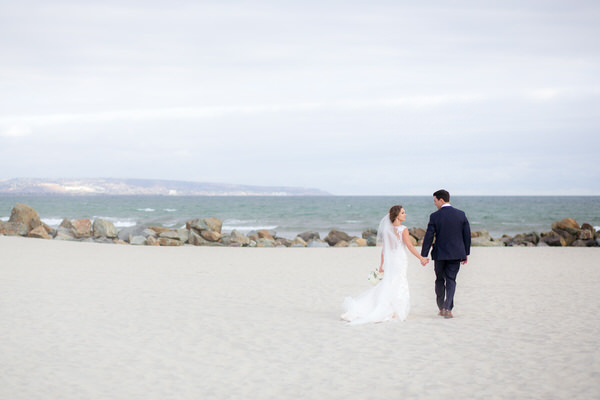 10 Foolproof Tips to Get Gorgeous Wedding Photos
It's the #1 question brides ask: What can I do to get the most amazing photos on my wedding day?
Having been through the in's and out's of countless weddings, I have loads of tips to share, so let's...
We're Jeff and Erin Youngren, a hubby and wifey team that photographs amazing couples and their incredible weddings. Hopeless romantics, BFF's, and mama + daddy to James, we're obsessed with traveling, podcasts, Oreos (Erin) and whiskey (Jeff).
This error message is only visible to WordPress admins
Error: There is no connected account for the user 187552546 Feed will not update.