John and Christie, Part Two | Venice, Italy
***This is the second installment of our Honeymoon Shoot in Venice, Italy, with the beautiful John and Christie. You can see the first installment here.***
After wandering the alleyways surrounding St. Mark's Square, we finally made our way to the majestic and picturesque Rialto Bridge that overlooks the Grand Canal in central Venice. Like St. Mark's Square, this bridge is normally a sea of tourists and shoppers, but we were fortunate to only have a few onlookers that were kind enough to stand behind us during our shoot. Everybody was so nice!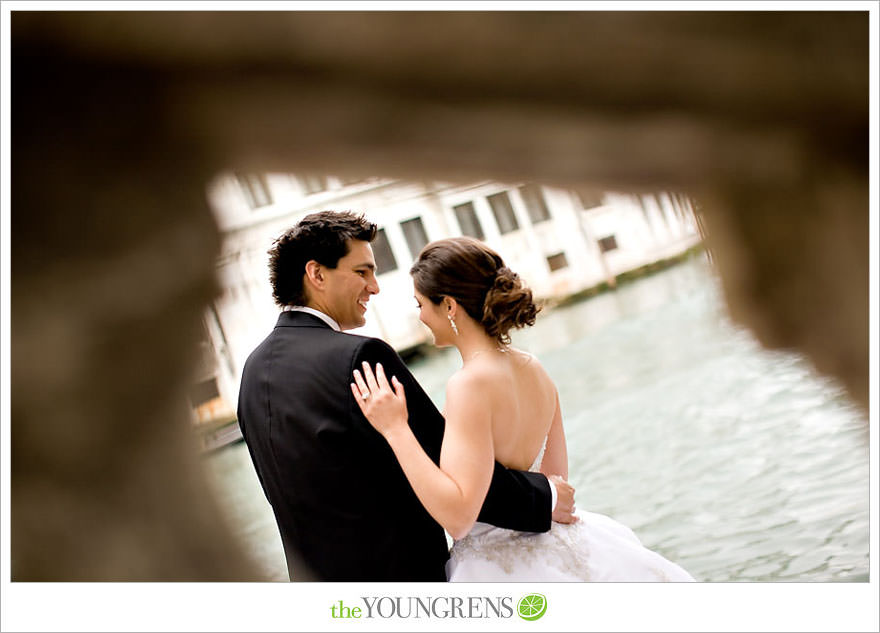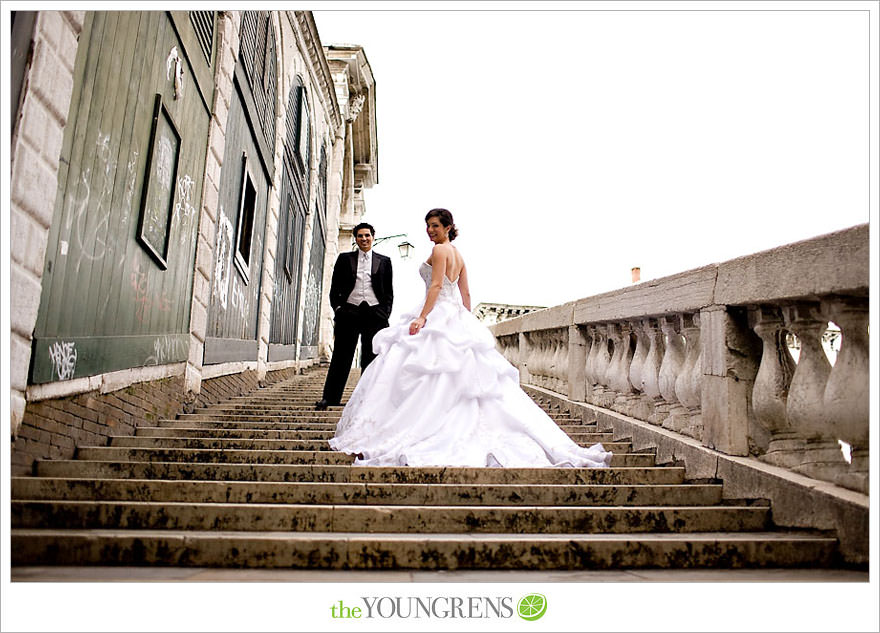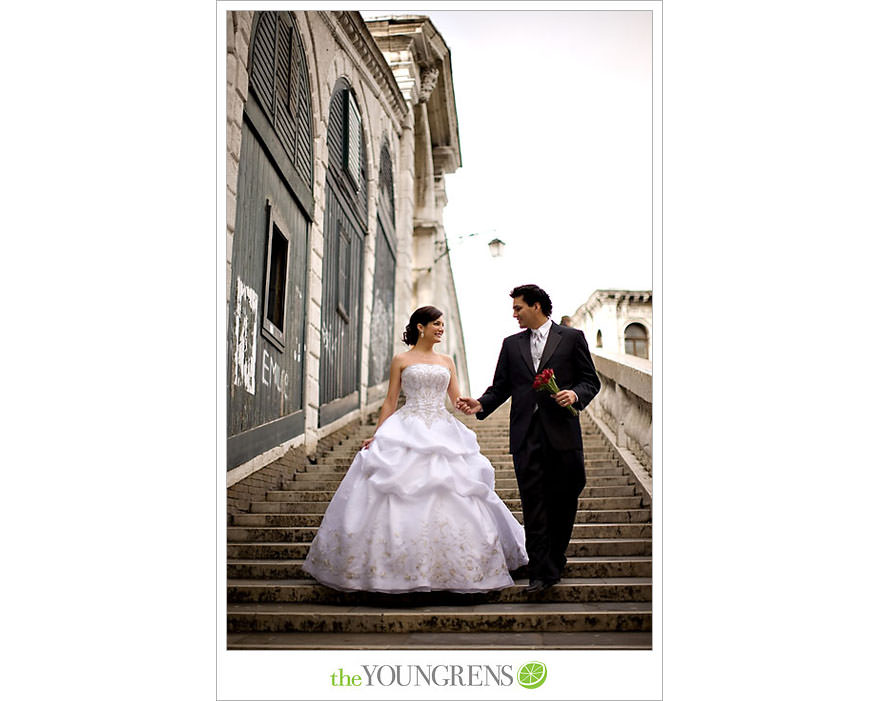 I think these are my favorite series from the day. Its actually about 2pm in these photos, and the winter sun was at the perfect angle at this time due to the northern latitude – especially since there was just enough cloud cover to create the ultimate softbox!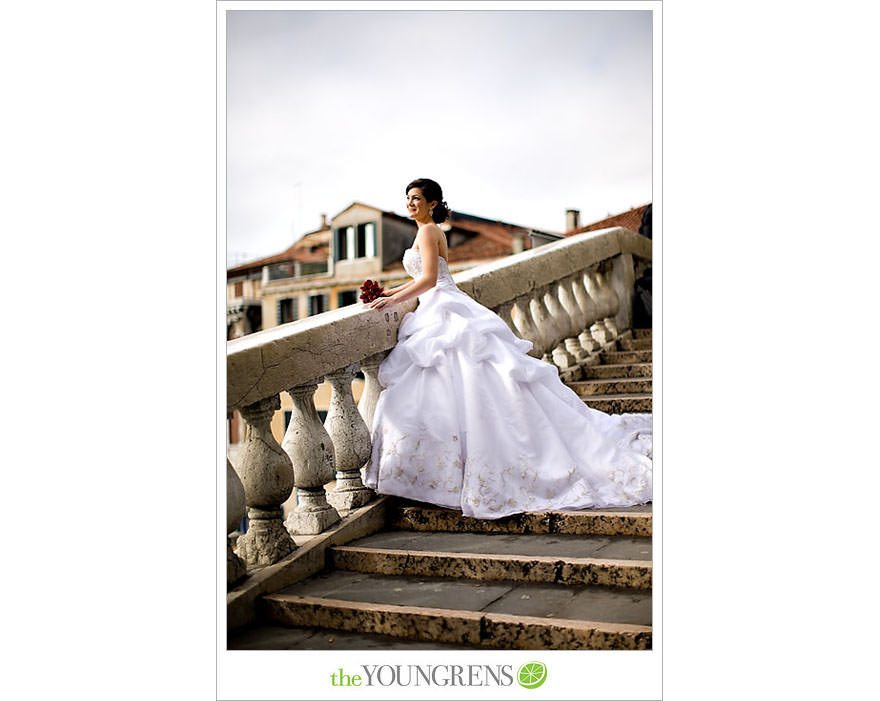 The view of the Grand Canal from the Rialto. But seriously, who's paying attention to the view?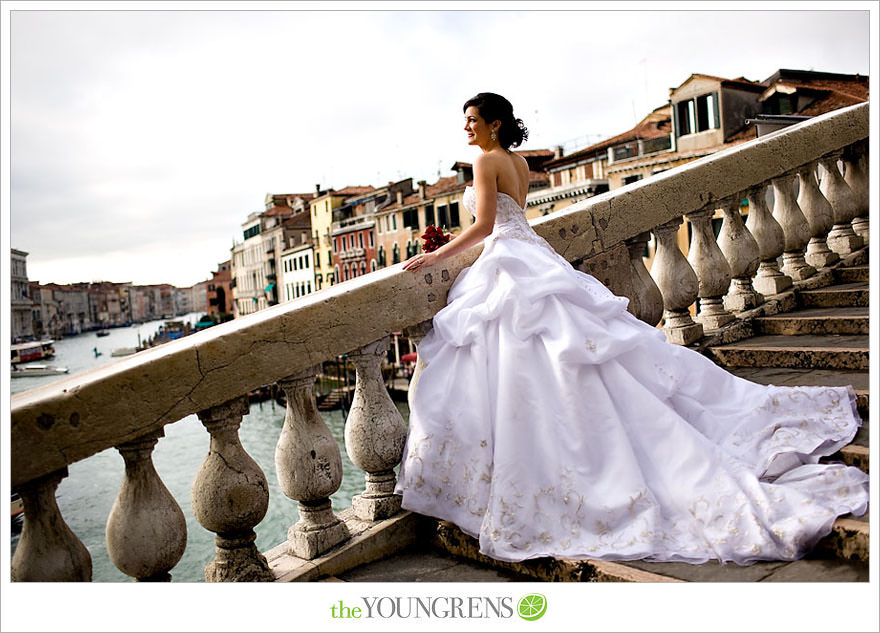 Perfect light and perfect girl. Amazing.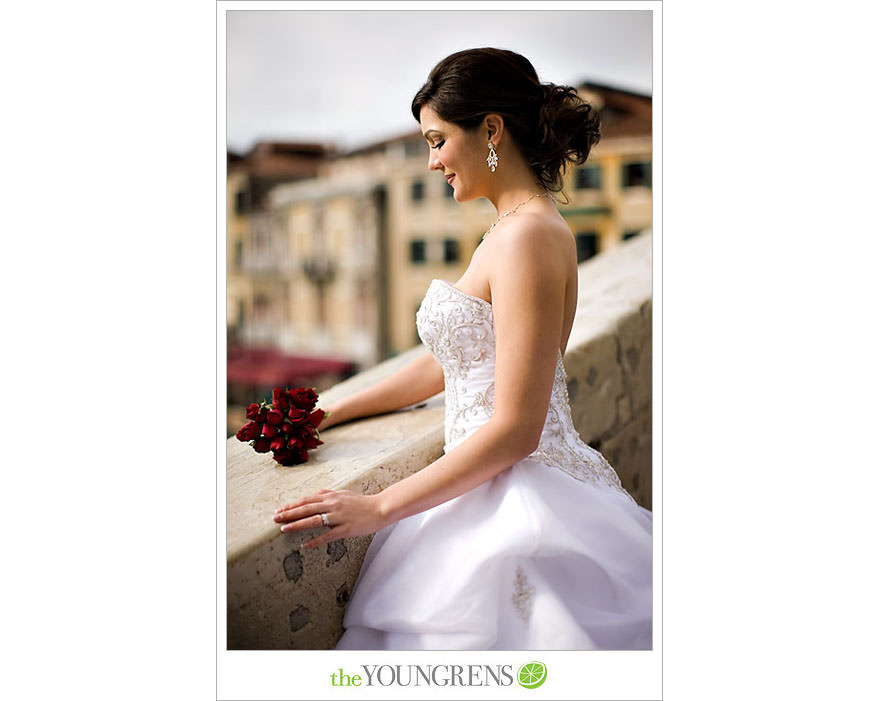 These two were so cute walking around everywhere. Christie was such a trooper and loved every second of playing in her dress!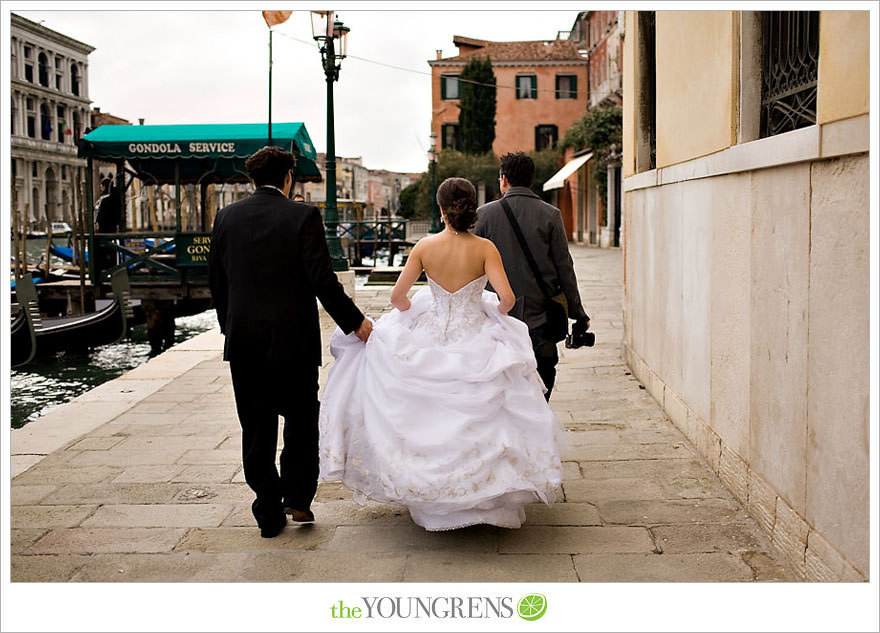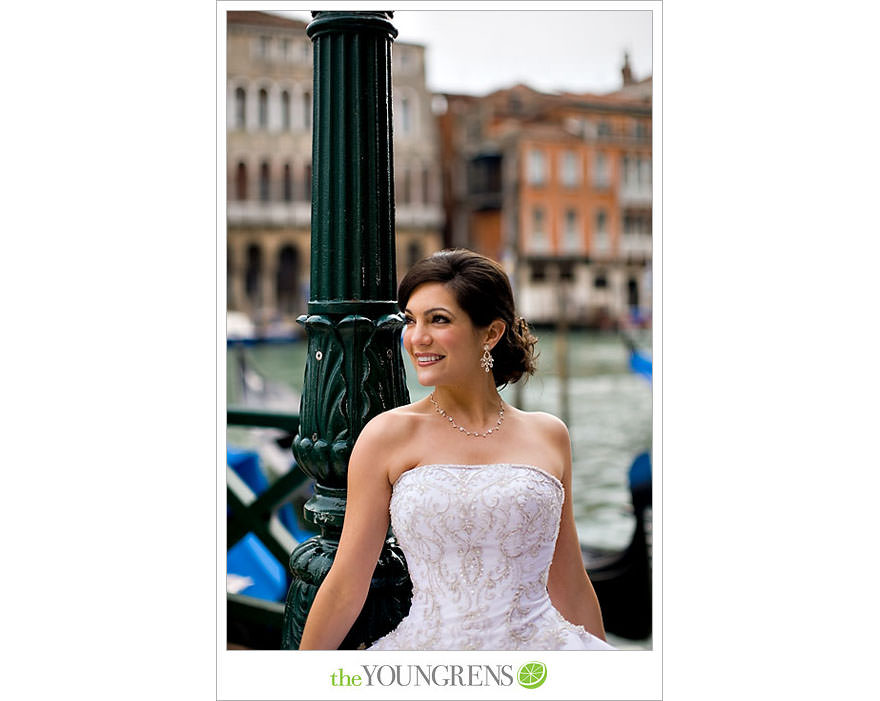 I had to throw in some more of John because he looks so good!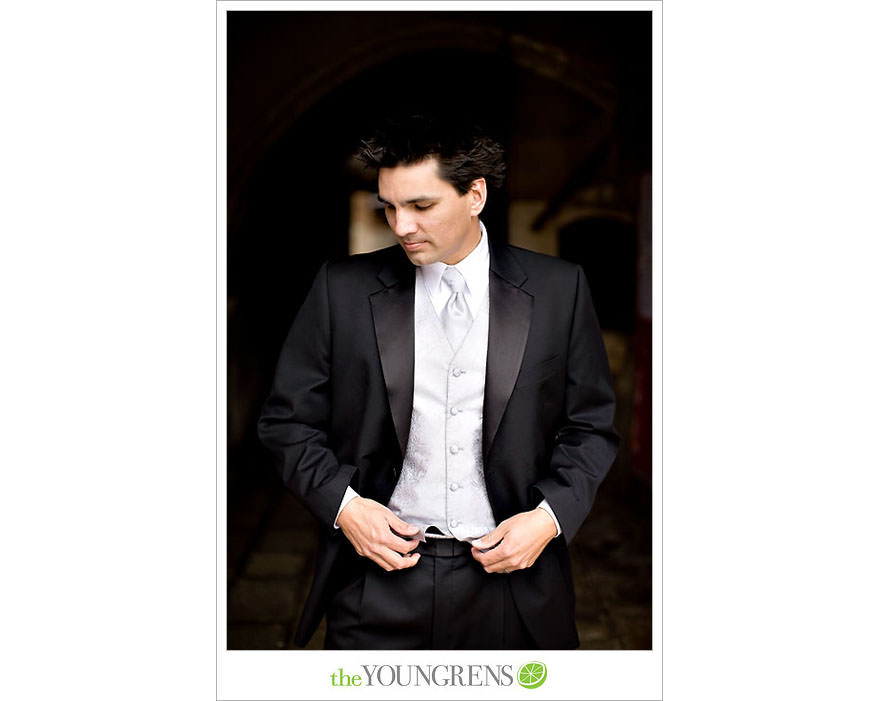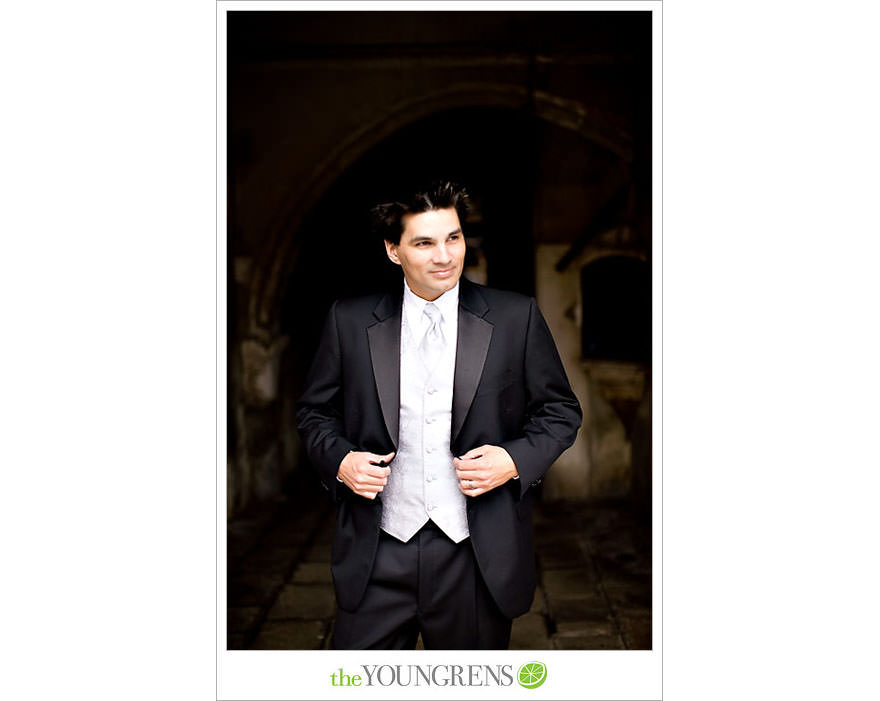 Christie and I were joking around about how much we LOVE Venice!!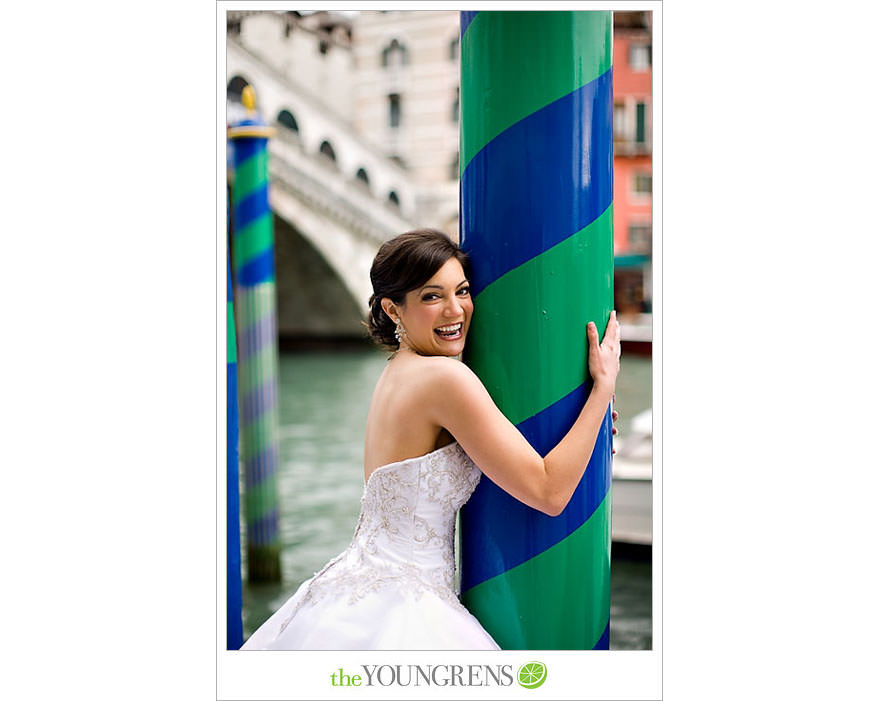 Jeff snuck in a couple of me while I was setting up. Our Shootsacs made it so easy to shoot in a location like Venice where bridges, cobblestones, and tiny alleys make a rolling camera bag difficult to use. We love them!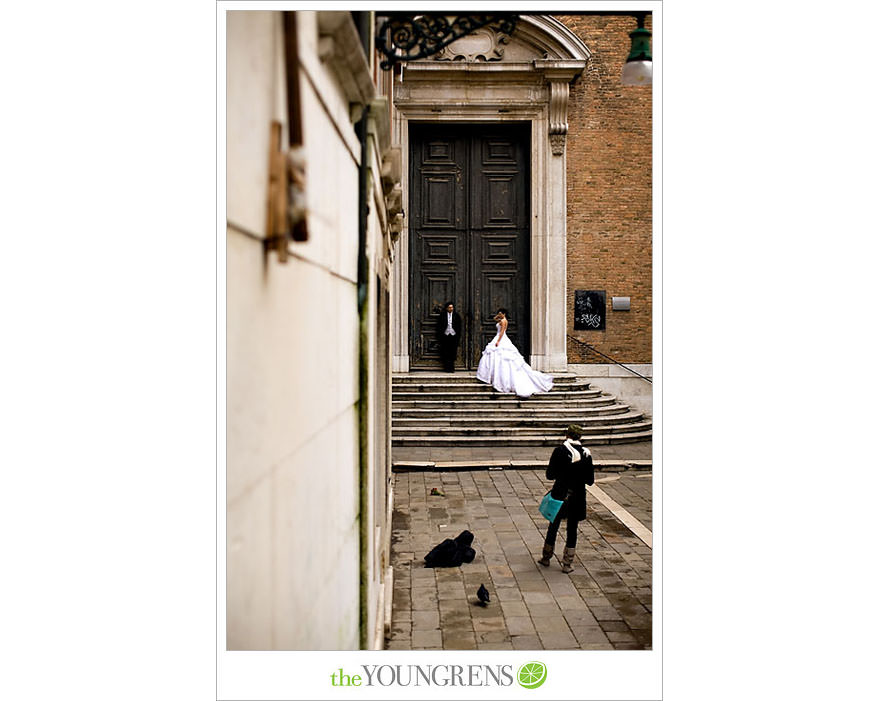 Gotta love the pigeons!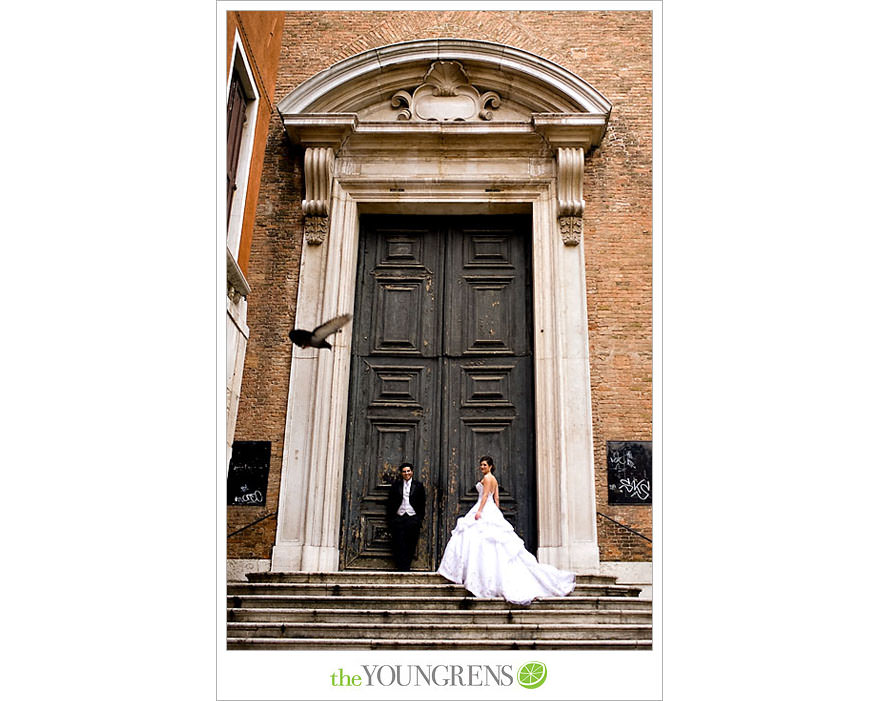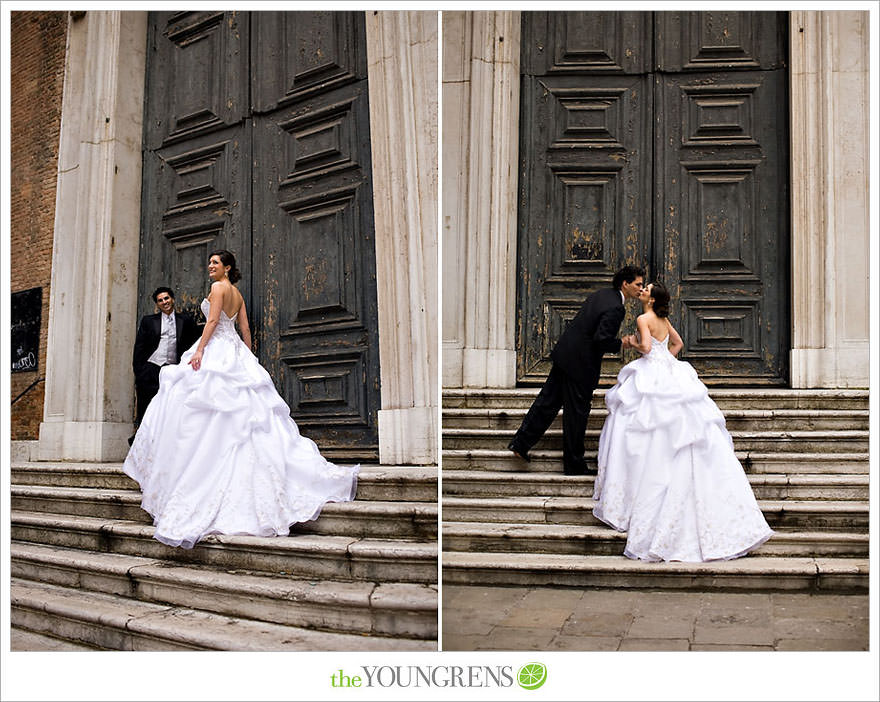 And now the best part – the gondola! As soon as we decided to go to Venice with John and Christie, all I wanted was to get Christie on a gondola in her dress. It was an amazing 45 minutes floating through the canals of the most romantic city on earth. Our gondolier was awesome  and let me hop out a few times to catch some overhead shots.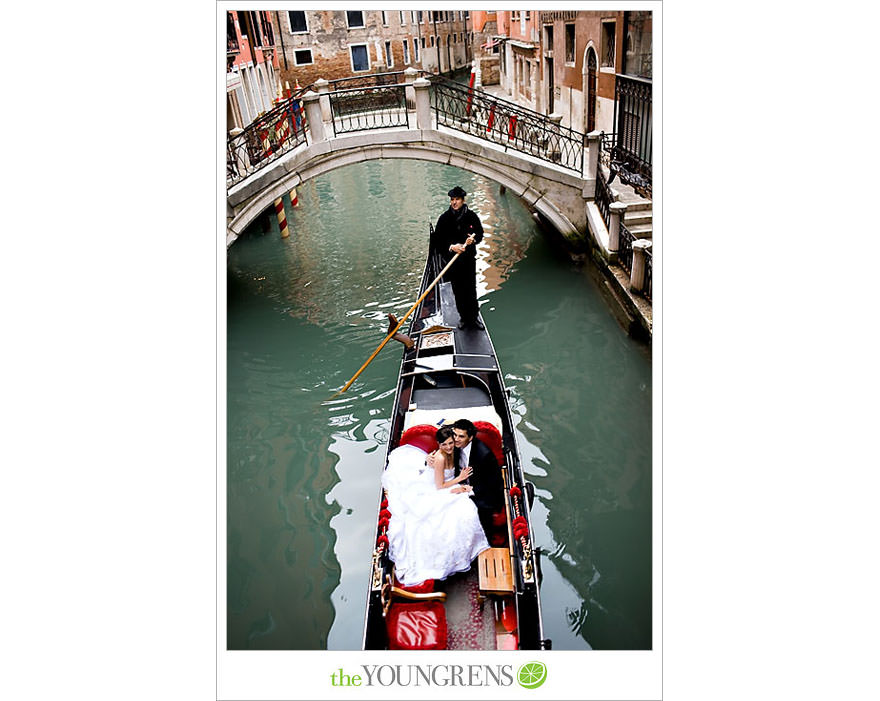 Jeff is such a stud! Although I was a little nervous because the gondolas, as stable as they are, tend to tip from side to side when you're standing up!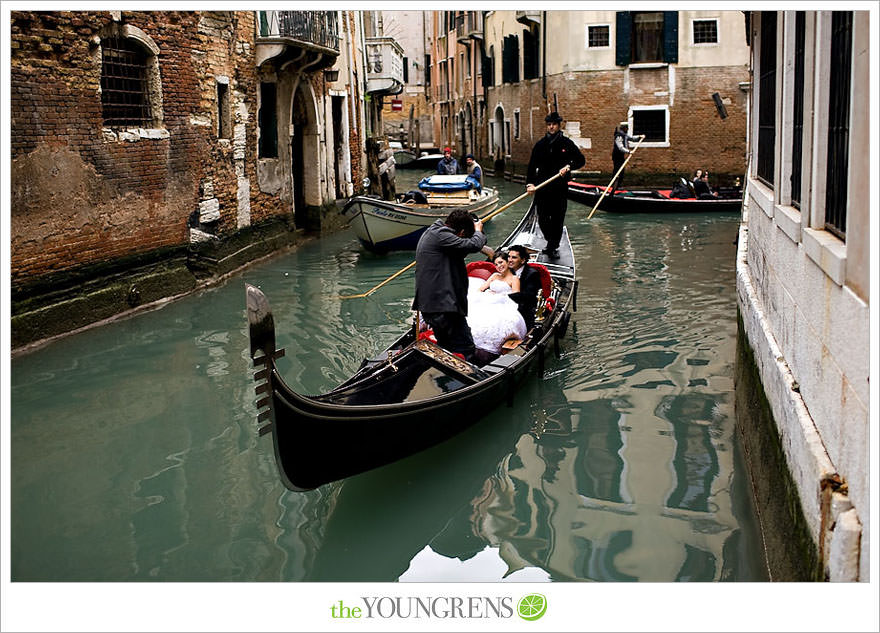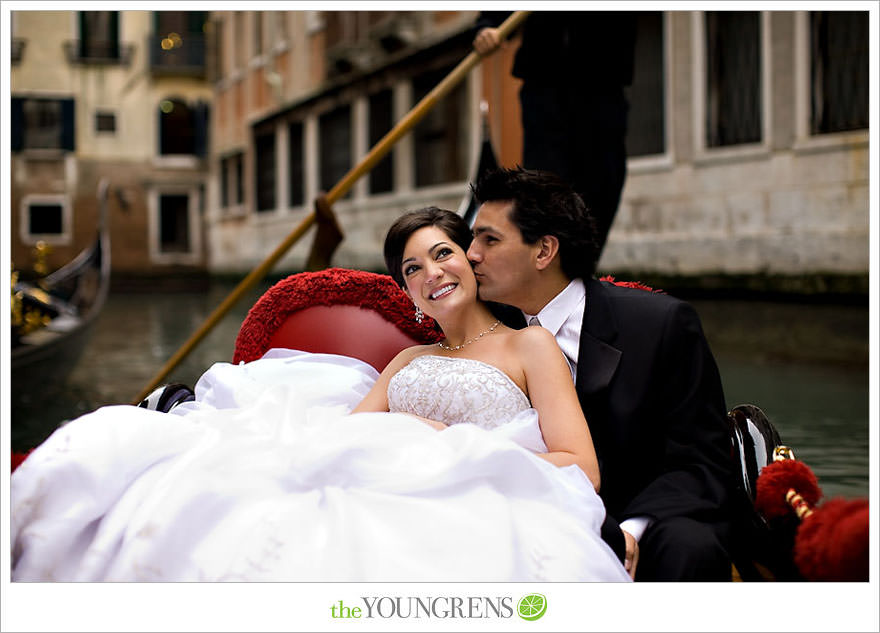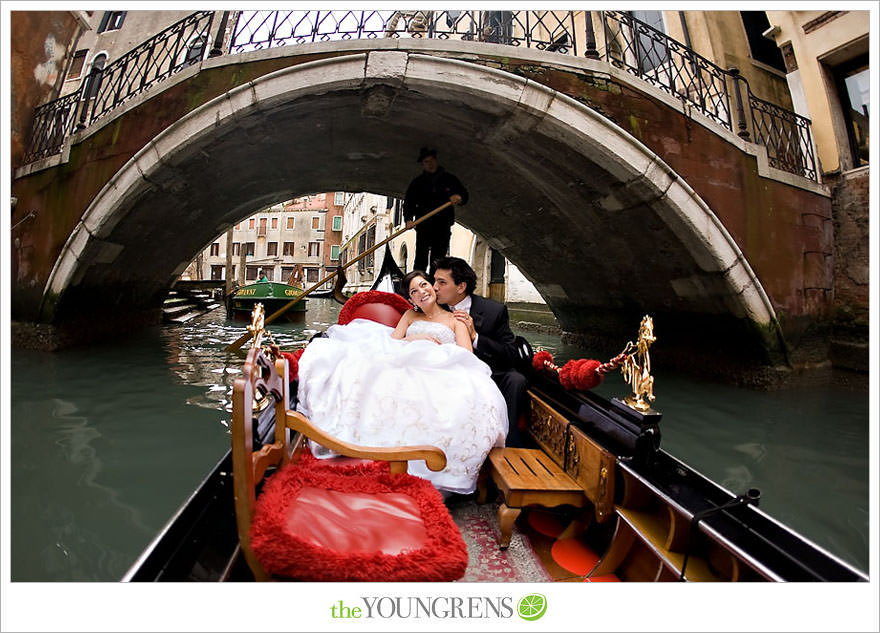 John had to get some romantic shots of us too!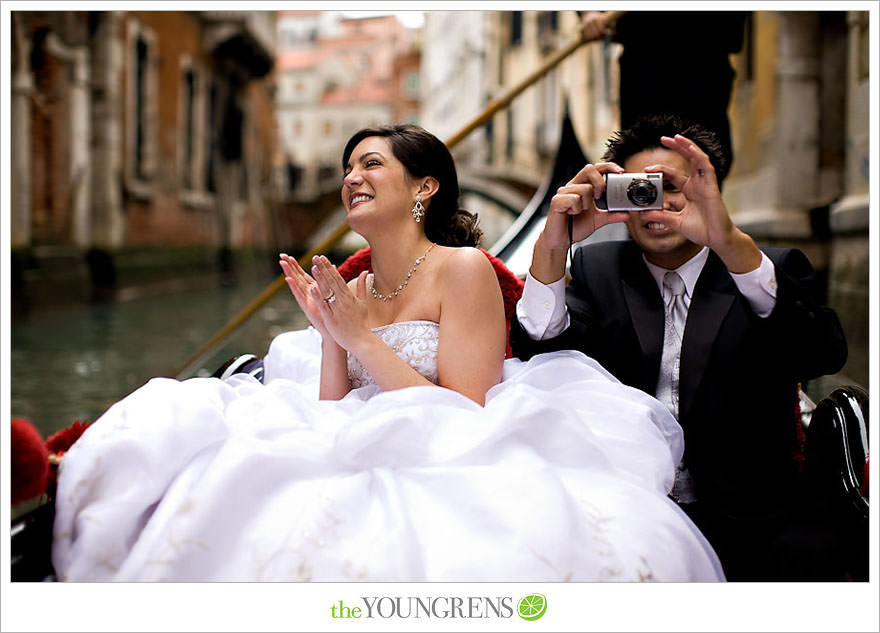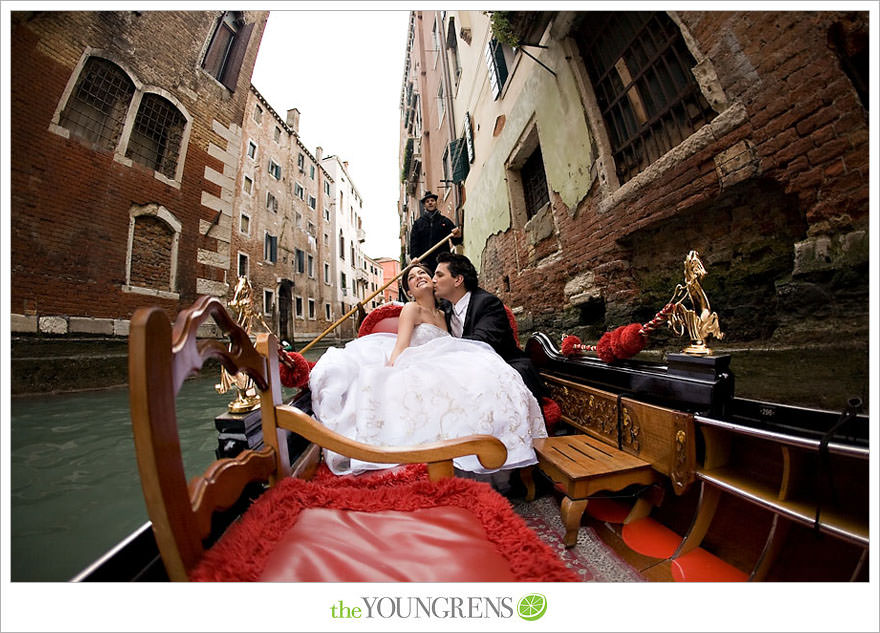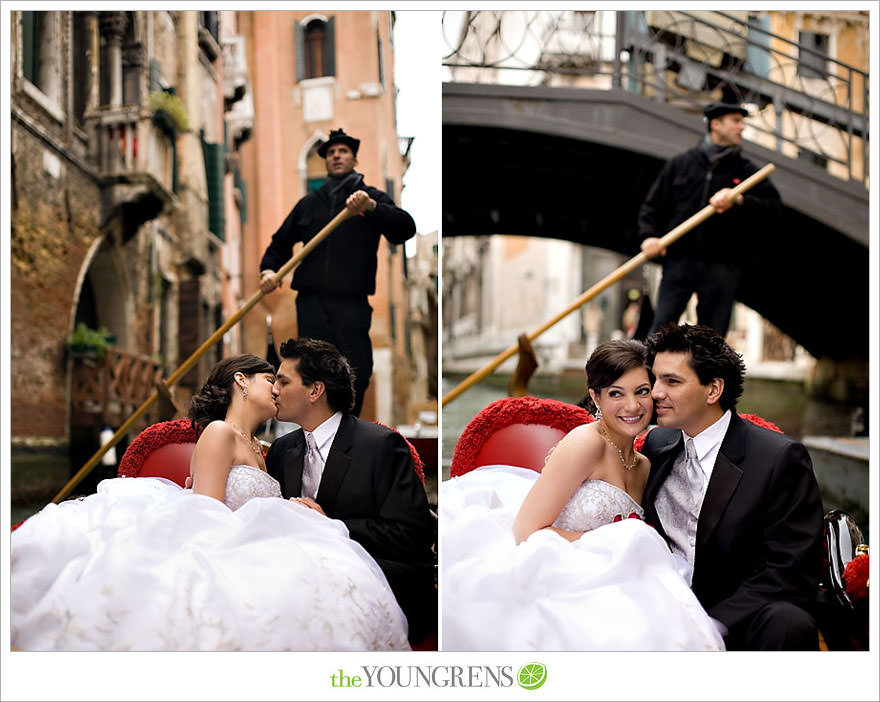 Gotta love the 15mm Fisheye with the Rialto bridge.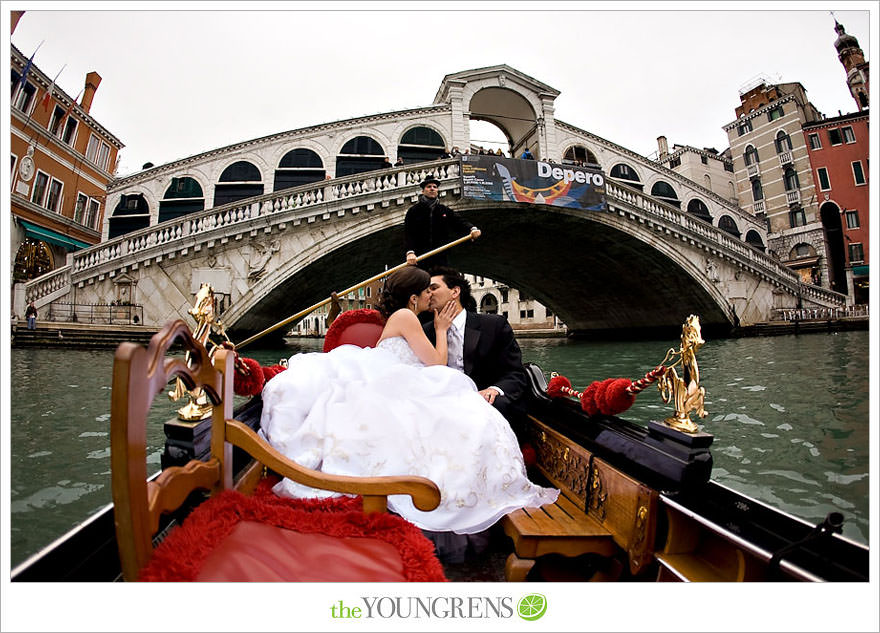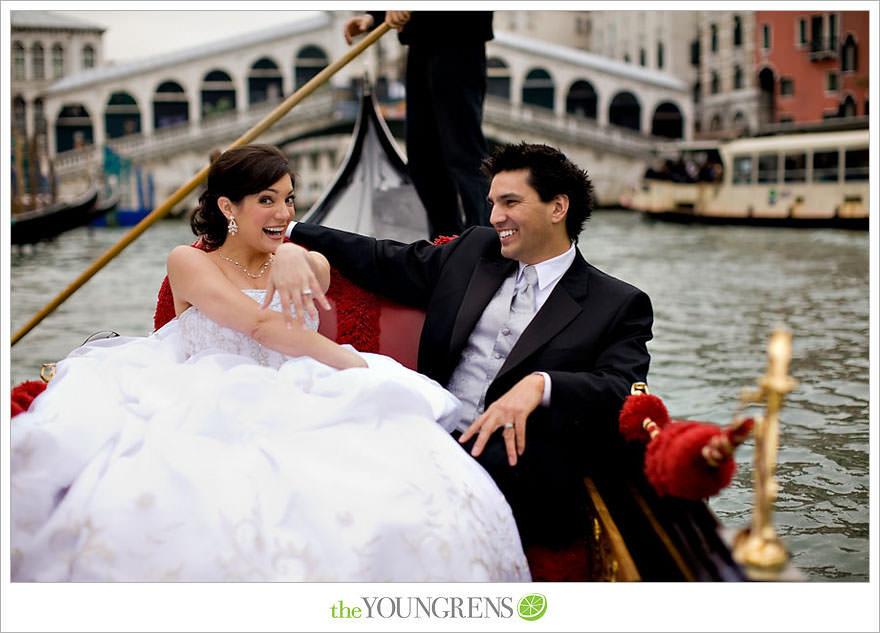 Awww…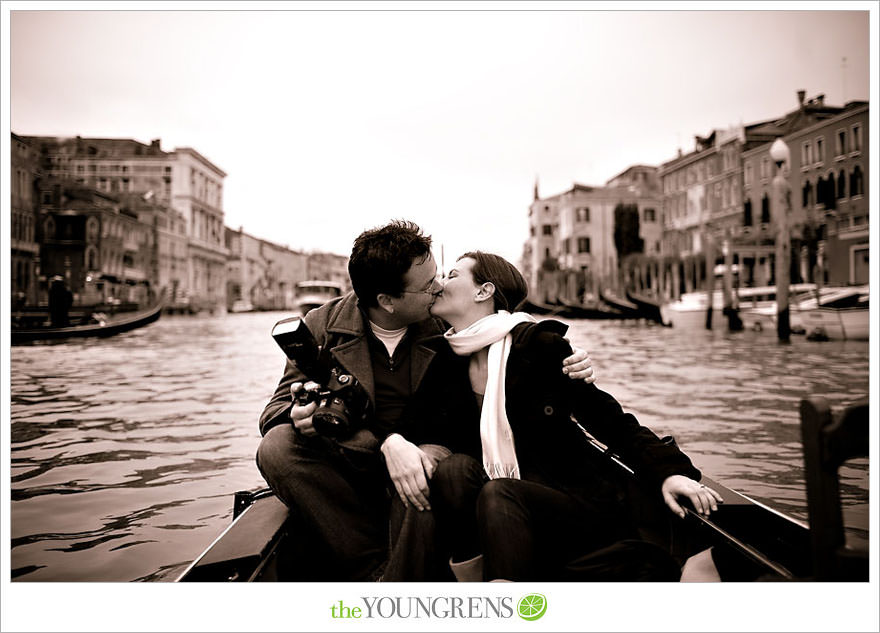 John had this super cheesy Venice picture on his iPhone counting down the days to the honeymoon, but when we tried to recreate the pose, it came out super cute!!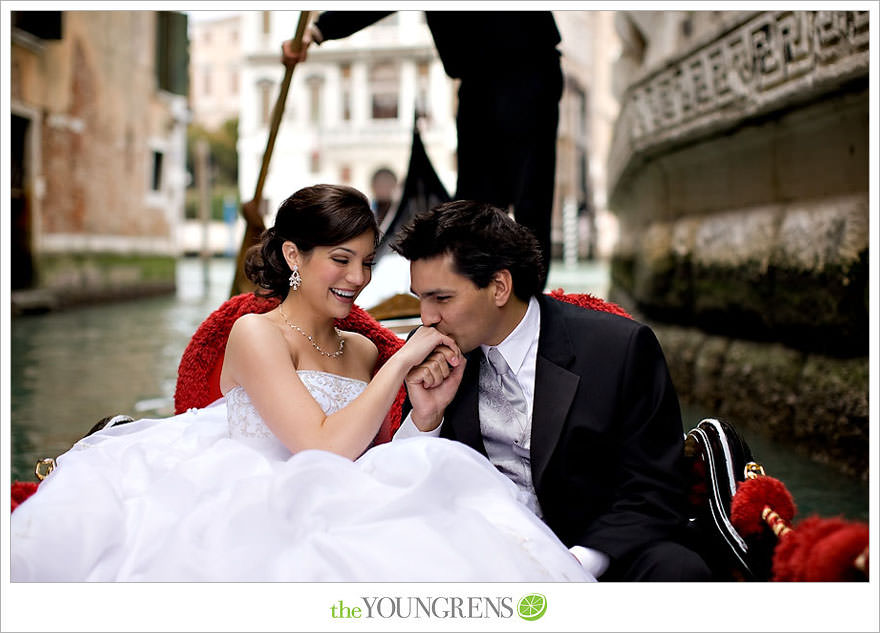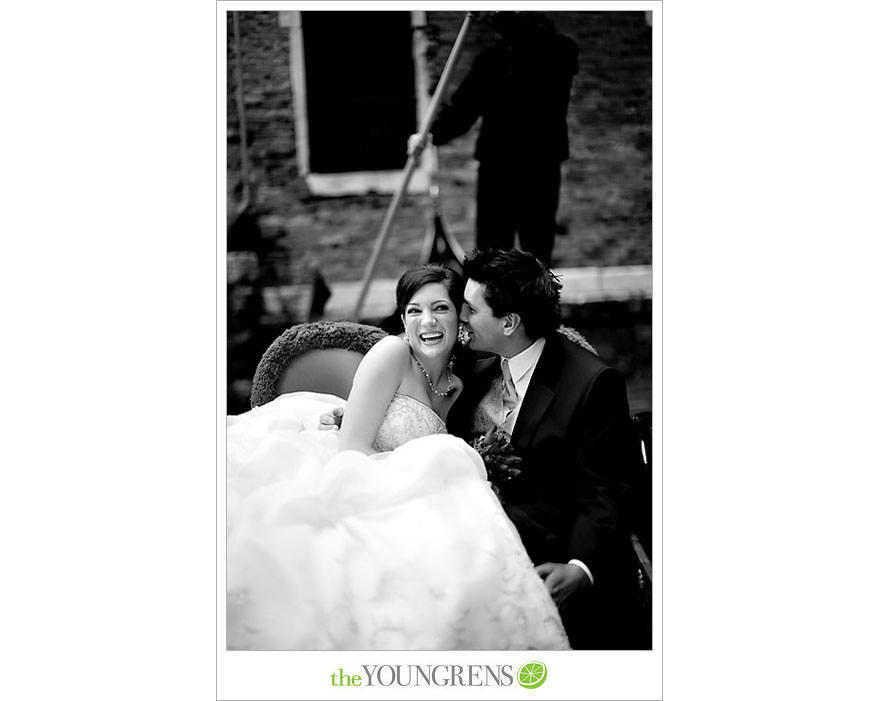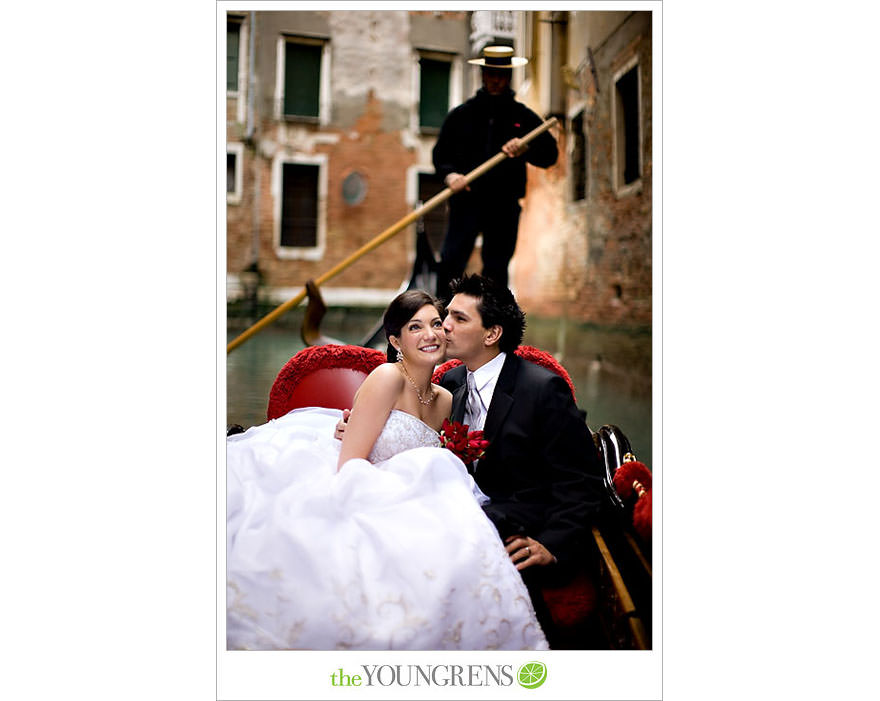 The last shots of the afternoon. She's so gorgeous!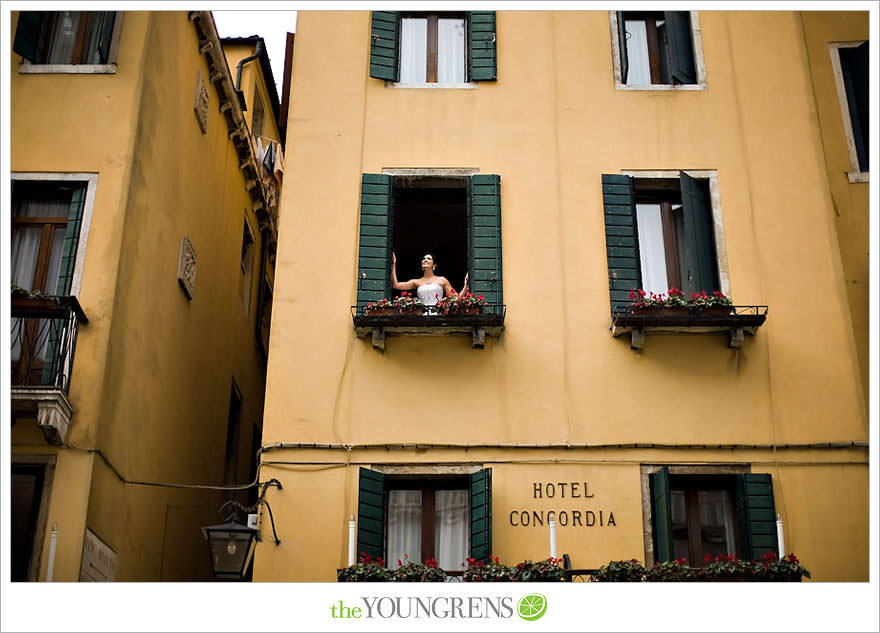 There are still plenty more pictures to come from our time in Venice, so stay tuned for more posts throughout this week and next. Yes, we definitely took them out to St. Mark's Square at twilight…
Hugs,
Erin
OUR FAVORITE WEDDINGS
the portfolio
Loving our work? Check out our favorite weddings we've ever photographed
VIEW HERE
OUR MOST HELPFUL WEDDING PLANNING TIPS, STRAIGHT FROM THE EXPERTS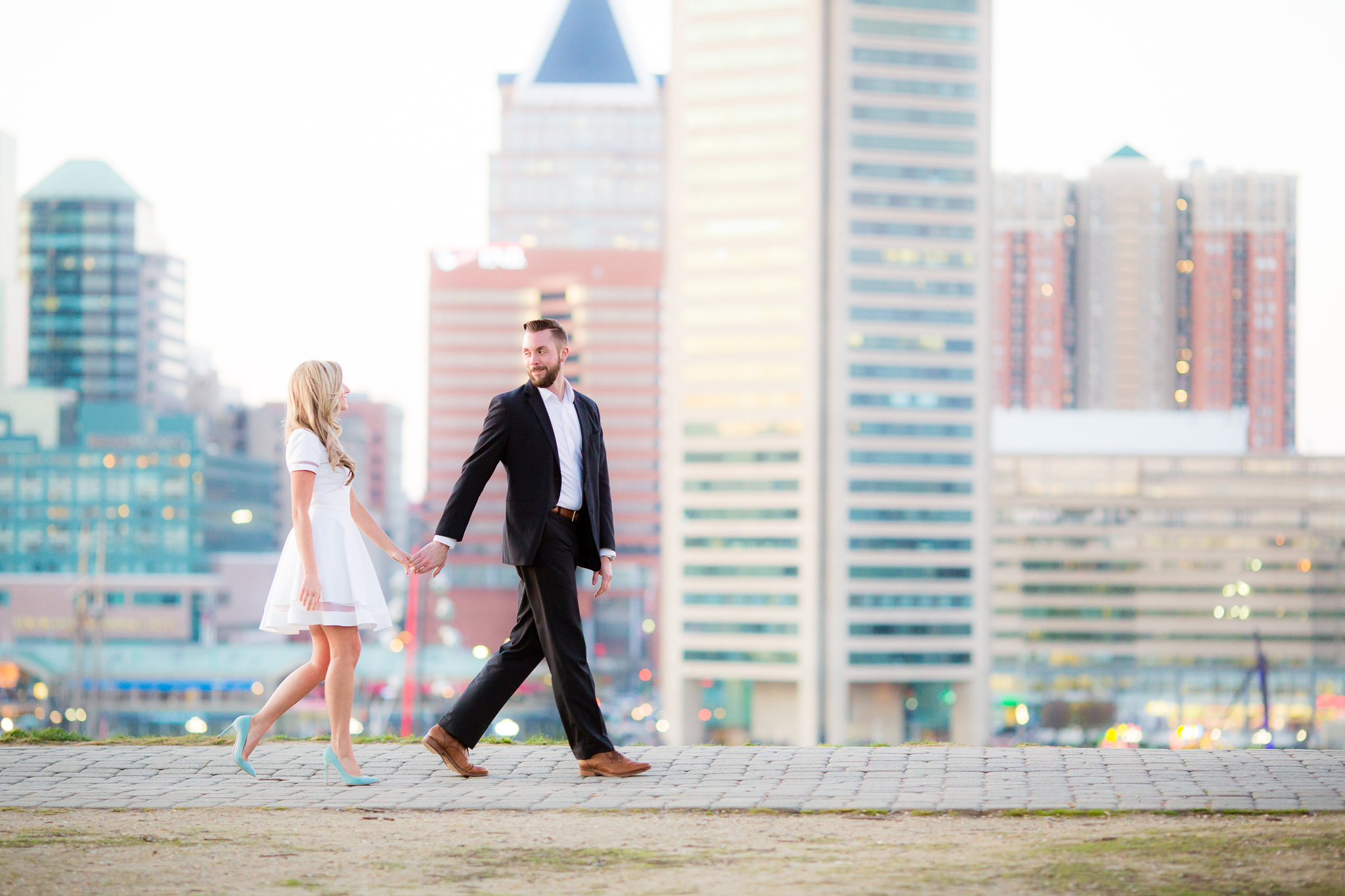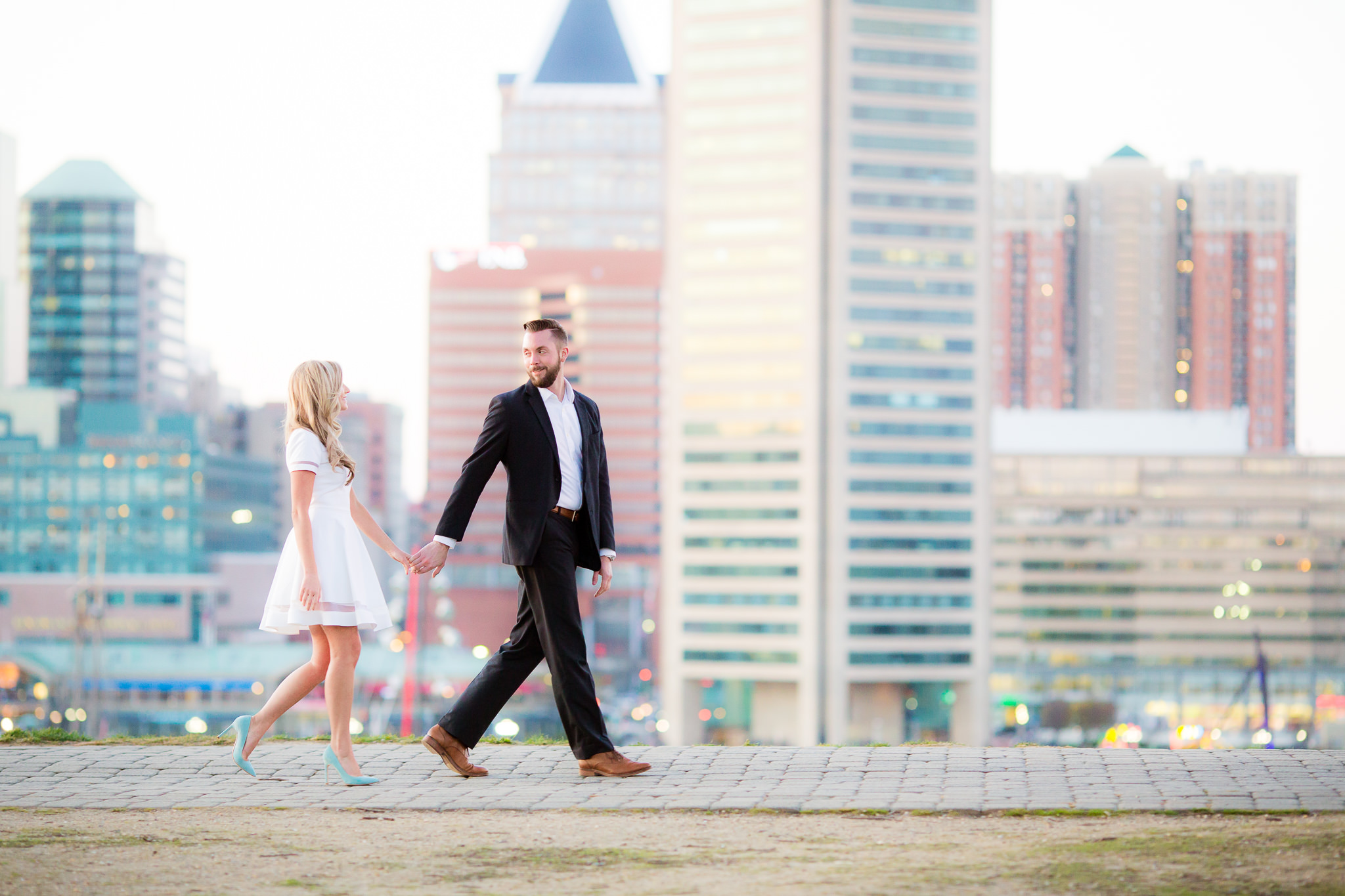 Our Formula for the Perfect Engagement Outfit
Picking the perfect outfit for a photo session can be one of the most difficult experiences BUT it doesn't have to be. I've seen enough outfits that work and don't work that I've cracked the ultimate code for our couples...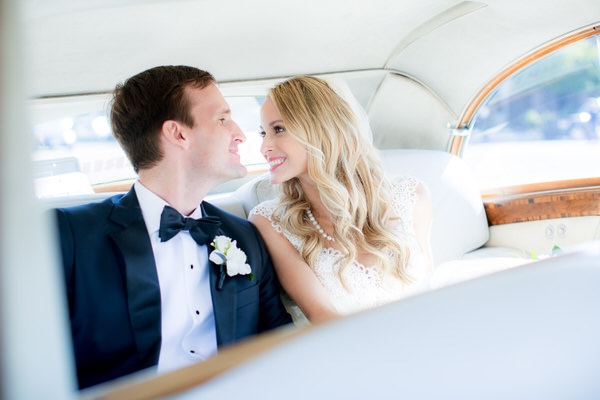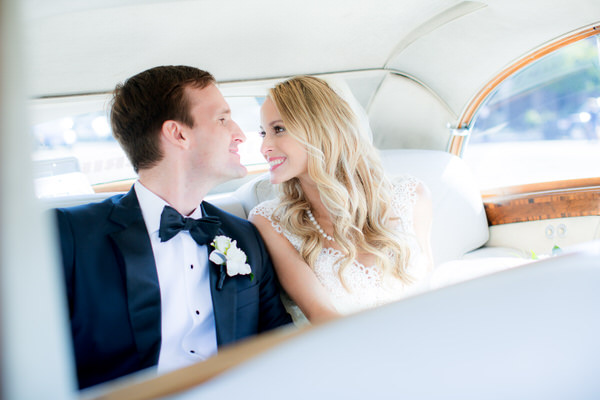 Our Stress-Free Wedding Day Timeline
There's nothing better than a stress-free wedding day when everything runs smoothly, your guests have the time of their lives, and you soak in the day with your sweetie. Though it sounds too good to be true, you can...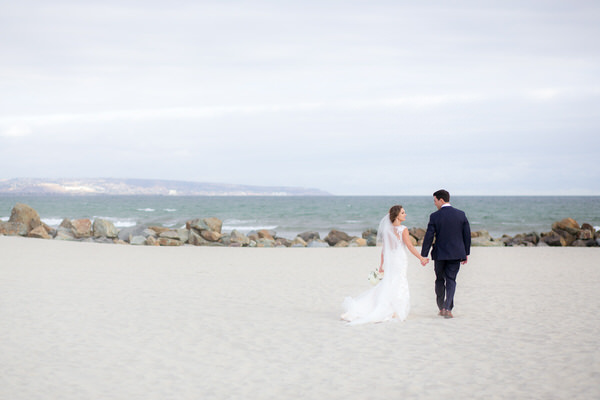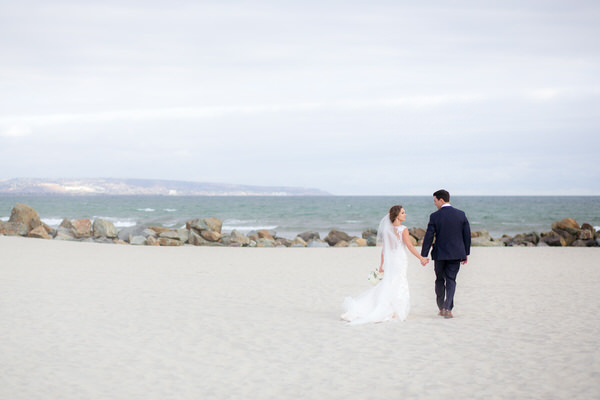 10 Foolproof Tips to Get Gorgeous Wedding Photos
It's the #1 question brides ask: What can I do to get the most amazing photos on my wedding day?
Having been through the in's and out's of countless weddings, I have loads of tips to share, so let's...
We're Jeff and Erin Youngren, a hubby and wifey team that photographs amazing couples and their incredible weddings. Hopeless romantics, BFF's, and mama + daddy to James, we're obsessed with traveling, podcasts, Oreos (Erin) and whiskey (Jeff).