***This is the third installment of our Honeymoon Shoot in Venice, Italy, with the beautiful John and Christie. You can see the first installment here, and the second installment here. Enjoy!***
After hours of fun in the Venetian streets during the afternoon, the four of us retreated to our hotels, danced with delight, took a quick siesta, and waited. Every evening, during the magical twenty minutes after sunset, God creates Twilight.  In those few moments after the sun disappears beyond the horizon, the sky reveals the depths of it color spectrum. Every minute reveals a different blue, purple, or indigo, but this progression is best seen on film as its difficult to grasp with the naked eye. So we took John and Christie back out to St. Mark's Square during the last light of day and waited for that magical moment.
We began in the hallways outside of Doge's Palace.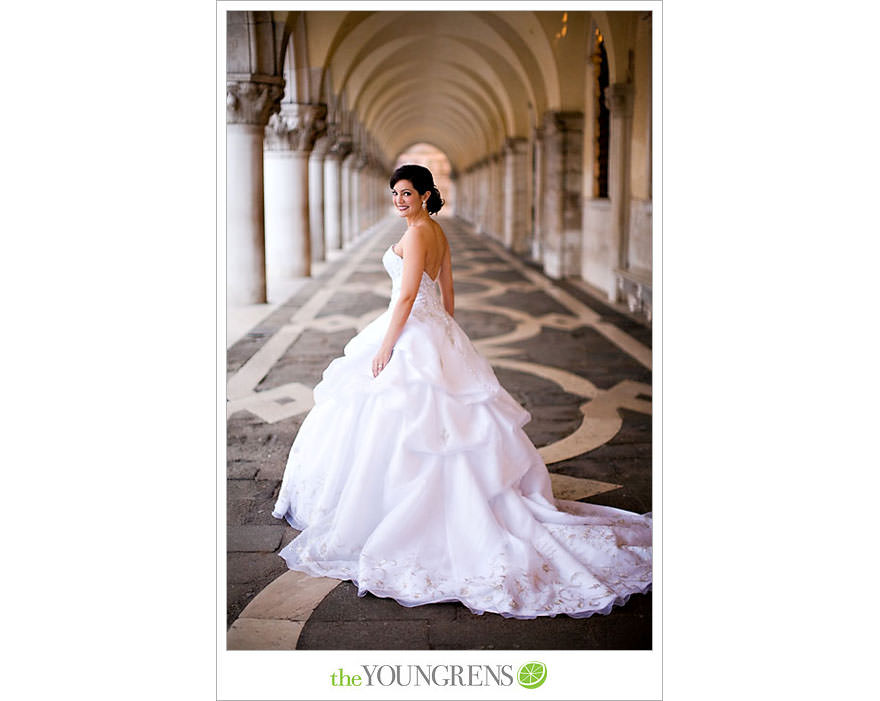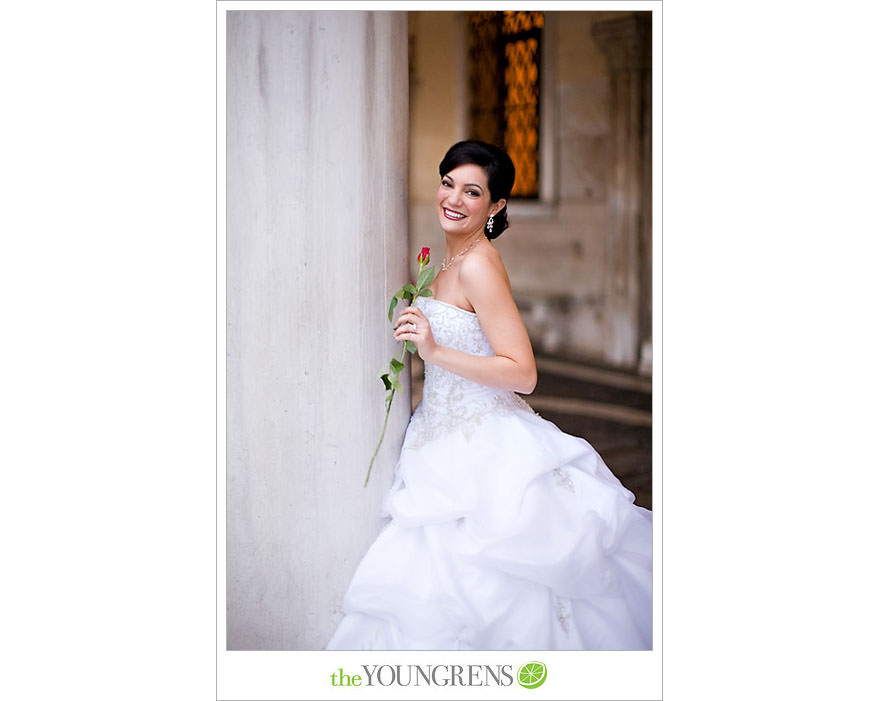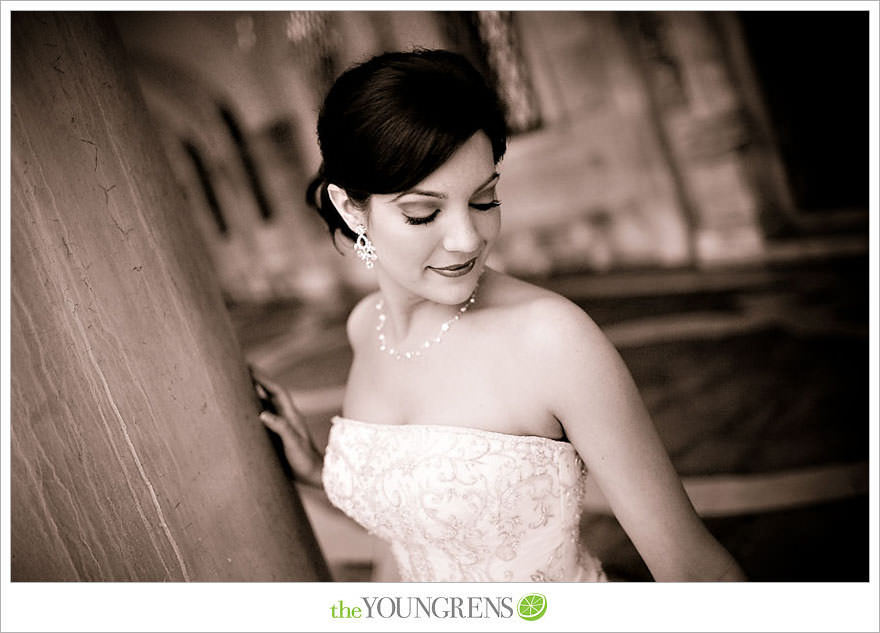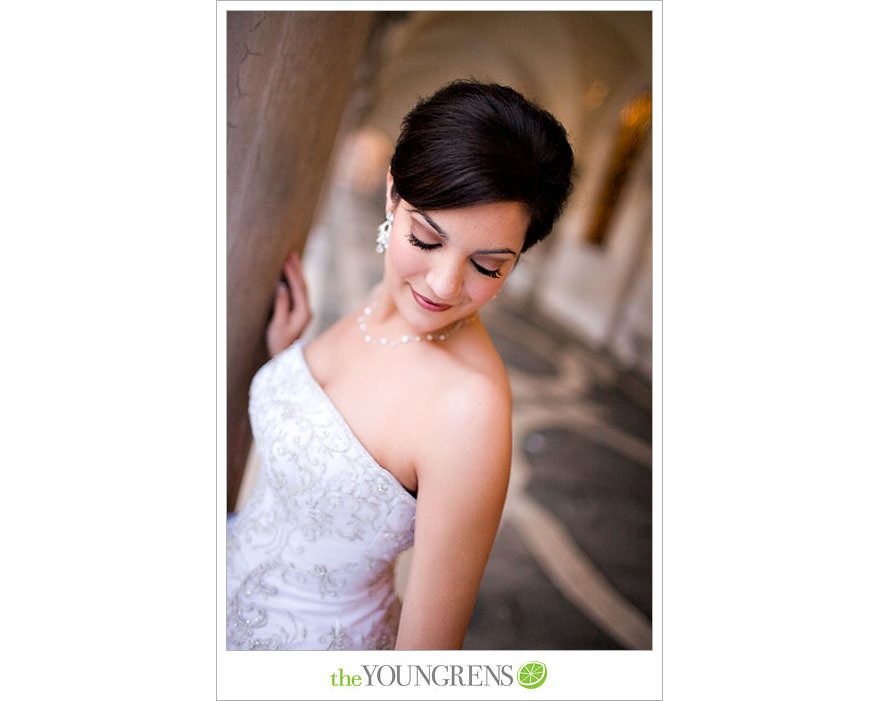 I love the classic feel to this image.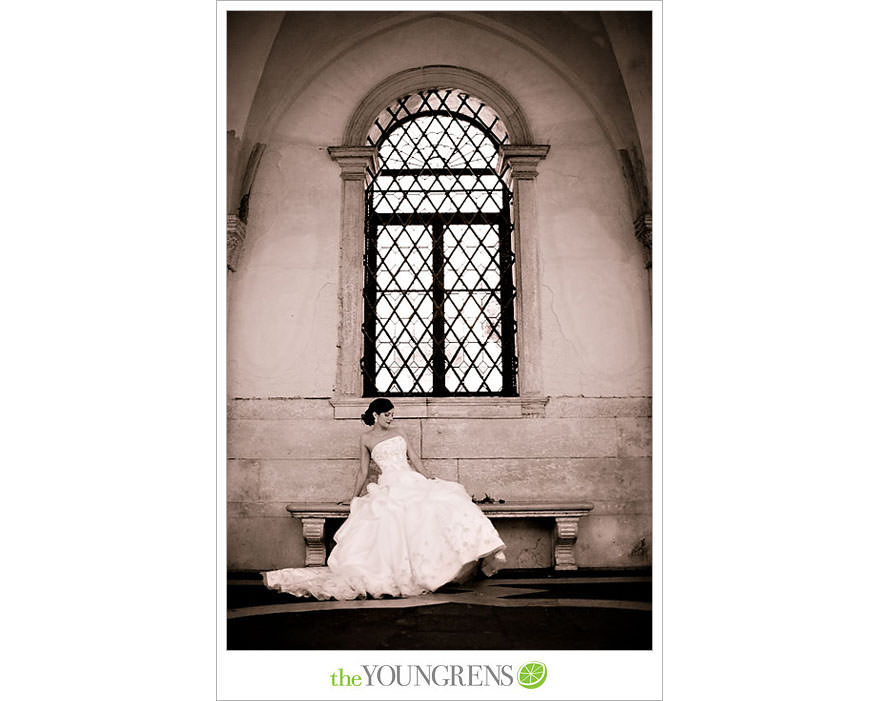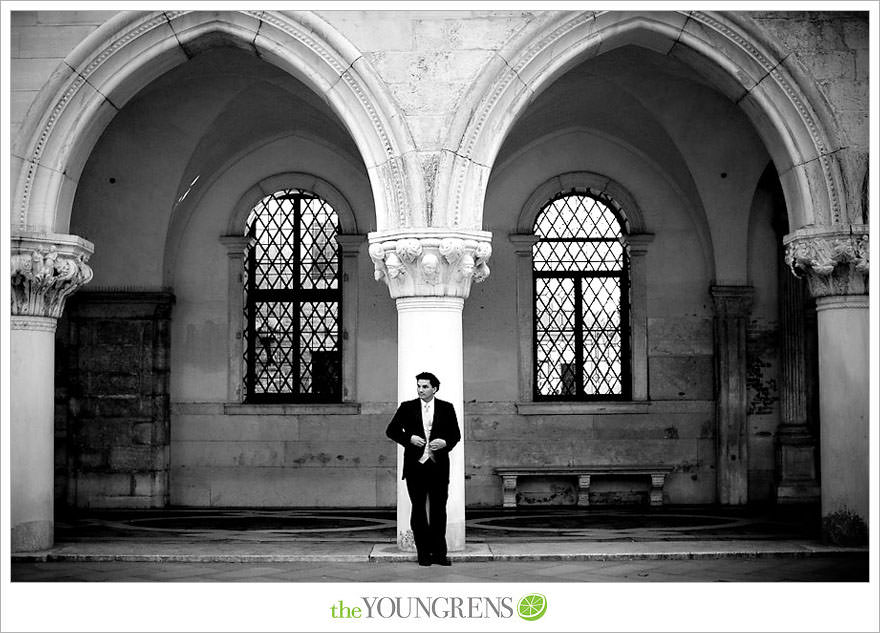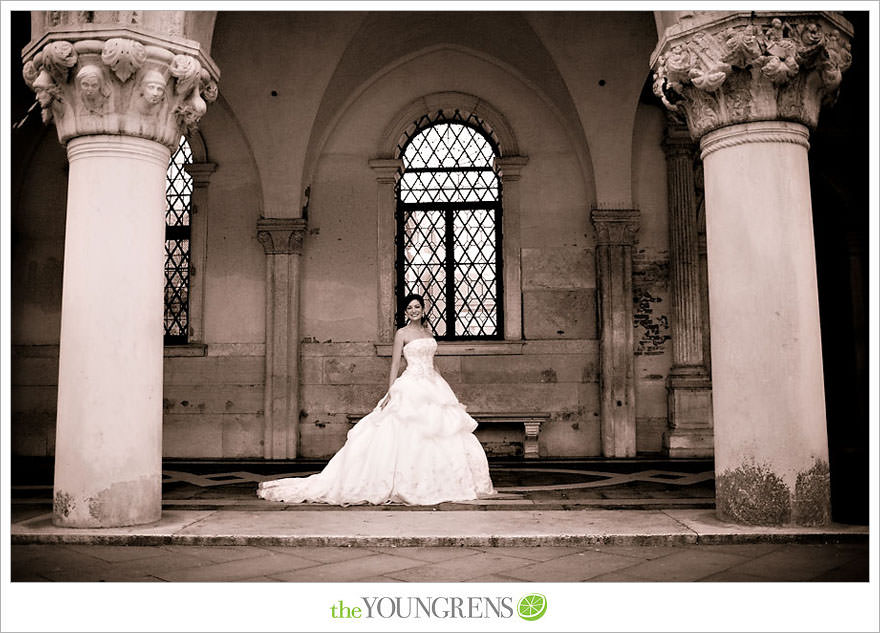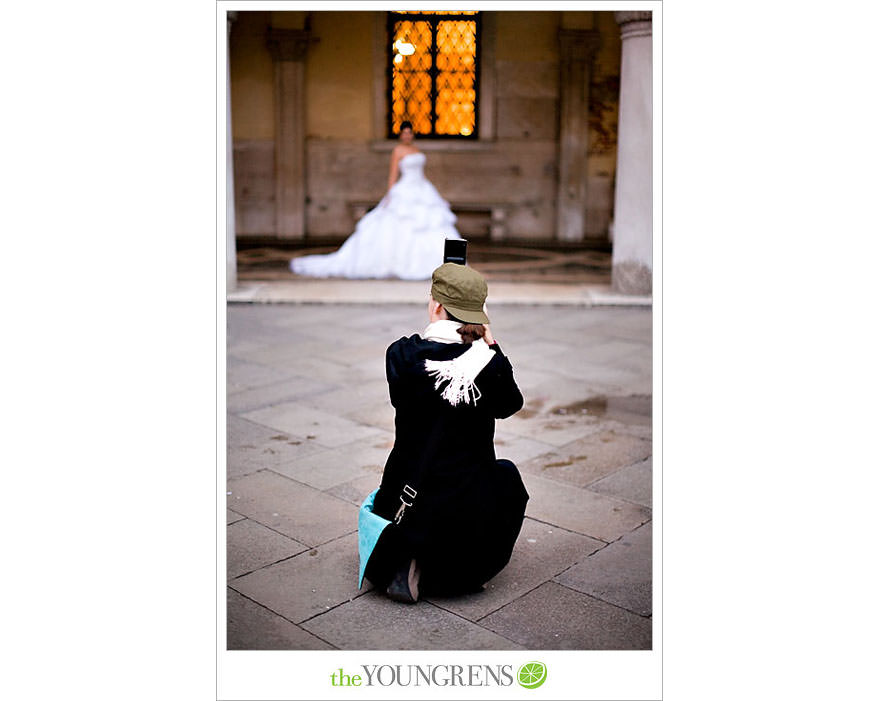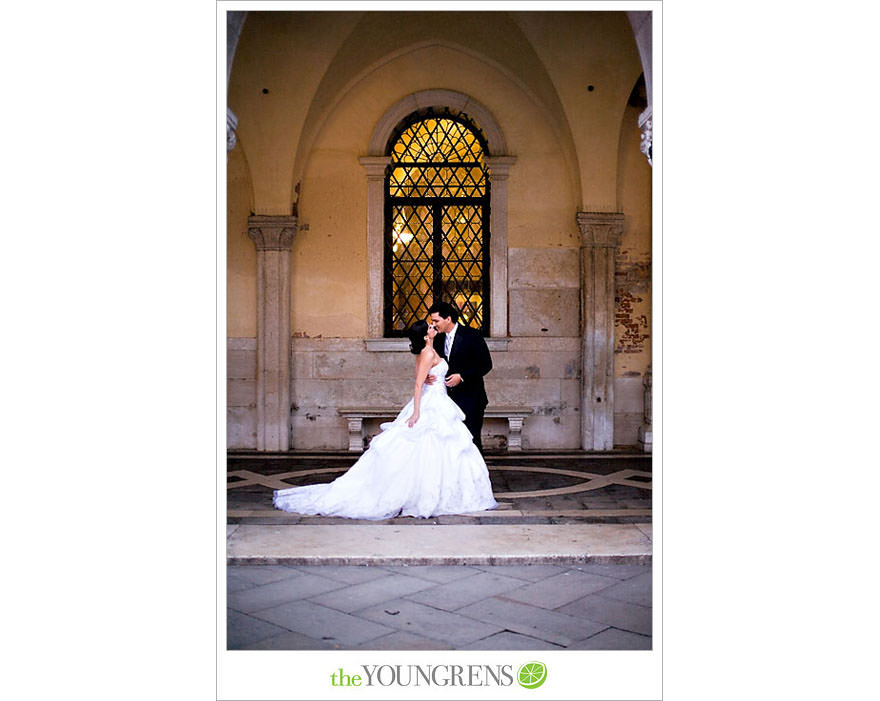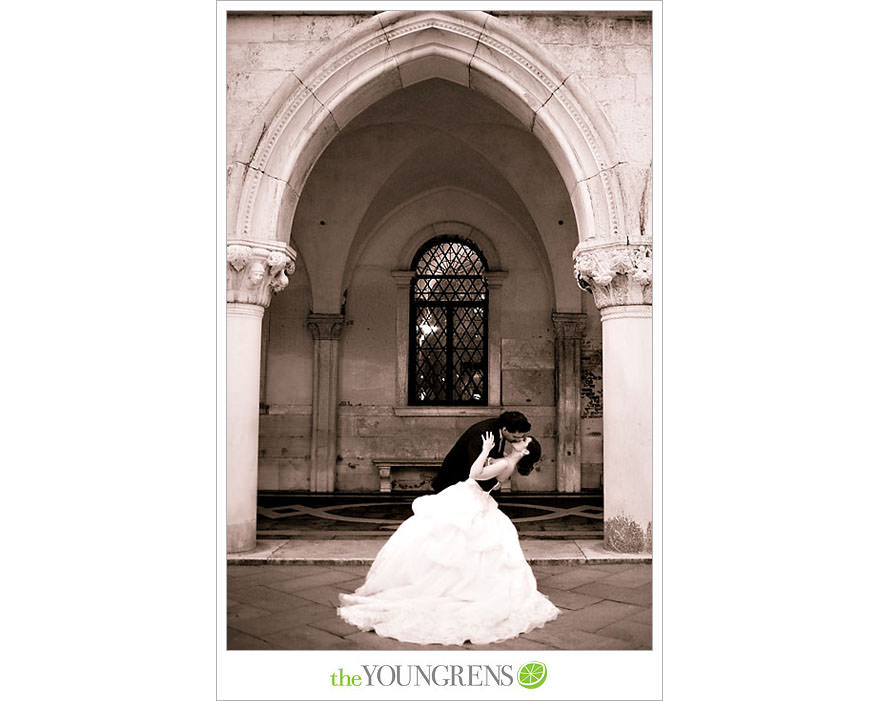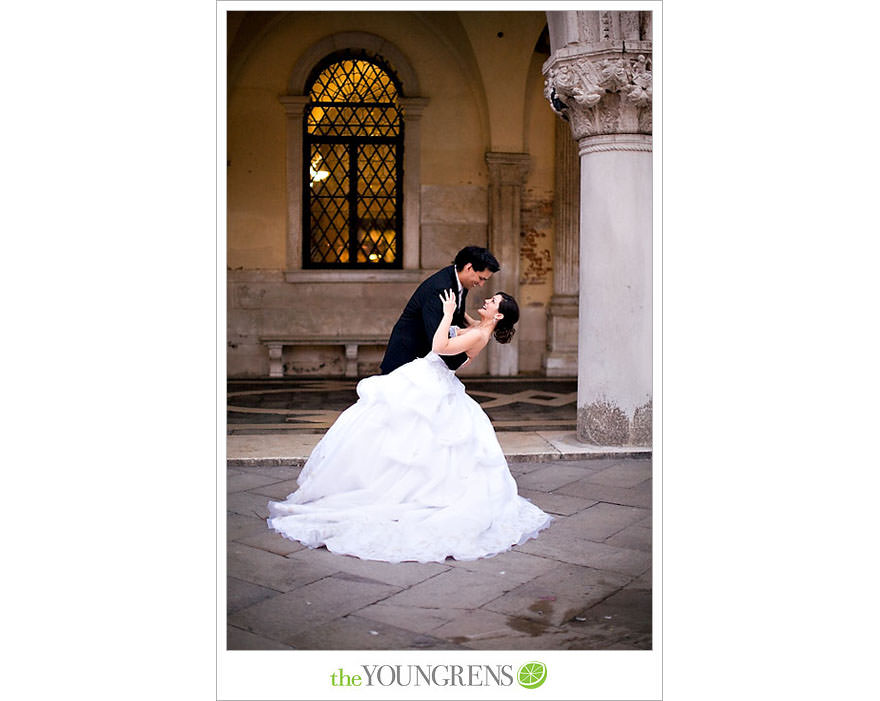 And just a few minutes later, the sky turned beautiful!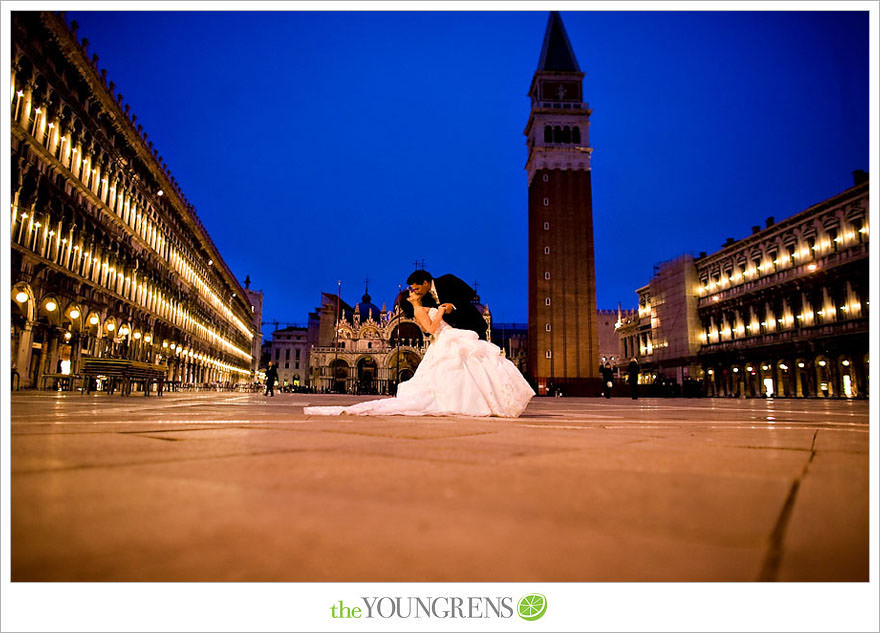 I love watching the progression of the sky as the light slowly fades.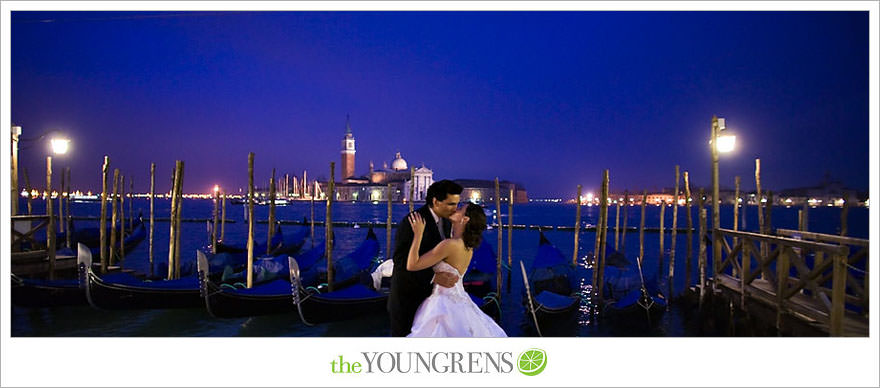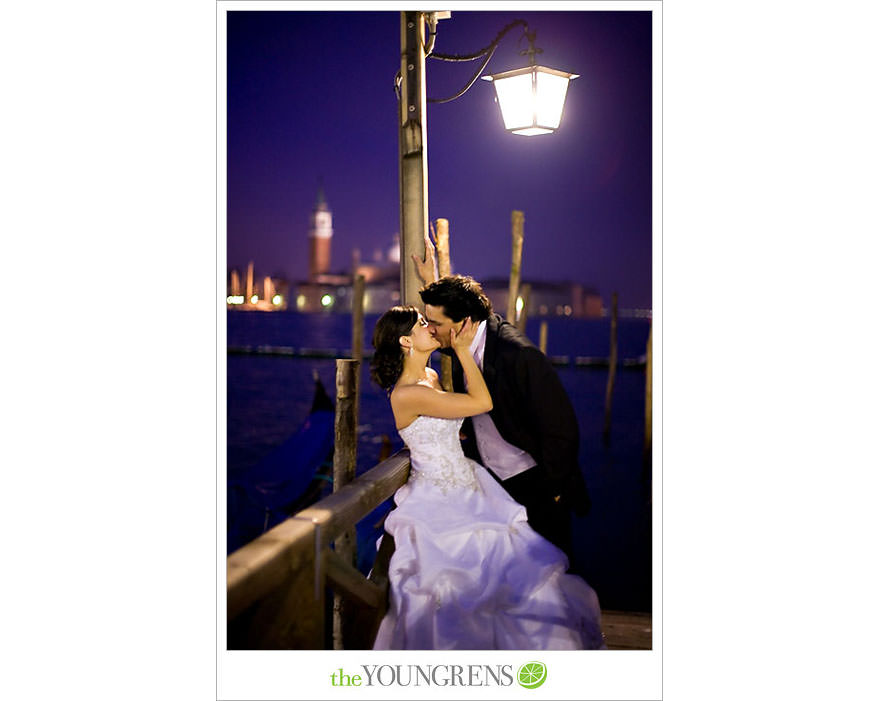 We have just one more post to share with everyone from our time in Venice, so thank you so much for sticking with us thus far. We'll also post some of our personal fine art photography from Tuscany and Rome, which I can't wait to share!