It's been such a whirlwind of traveling from coast to coast these past few months and the best part is that Jeff and I have found ourselves smack dab in the middle of FALL. As in, colors changin', boot wearin', scarf lovin' kind of weather. When we arrived in Minneapolis for our Two-Day Workshop at the beginning of October, we just so happened land at the peek of the changing fall colors. As we made our final prep for our two days of teaching and shooting, our workshop host pointed us to French Park out in Plymouth and when we arrived to scout our jaws hit the ground so hard that it was OBVIOUS we were from out of town.
Well, that and my high heel boots tromping through the woods kind of gave me away.
Our Two-Day Workshop for photographers was a complete success in Minneapolis and we totally lucked out with the best models ever for the shooting portion on day two. David and Brittney are as cute and comfy as you get, and put them in front of a camera and they will live it up. They're weren't afraid to work the lens and get uber cuddly – even with ten other photographers hanging out!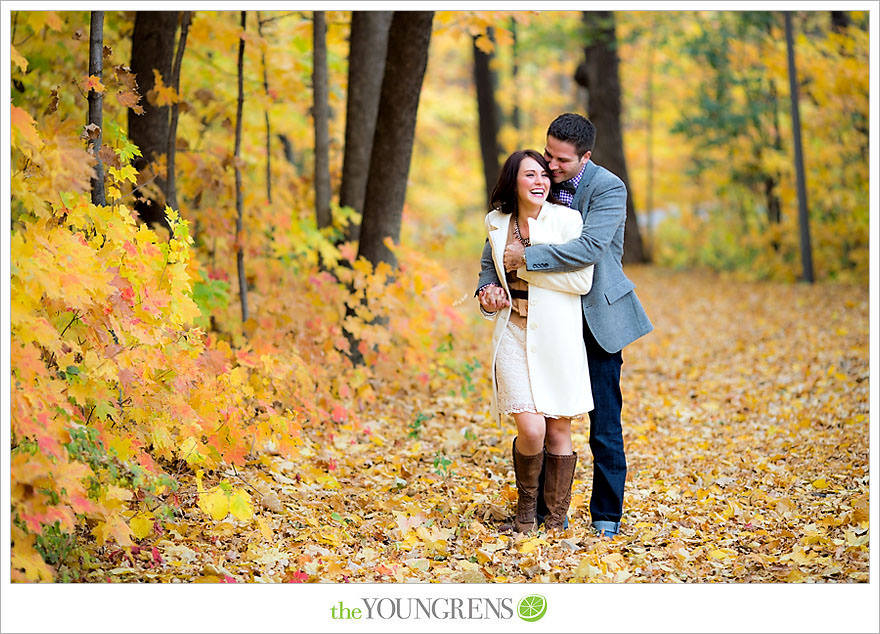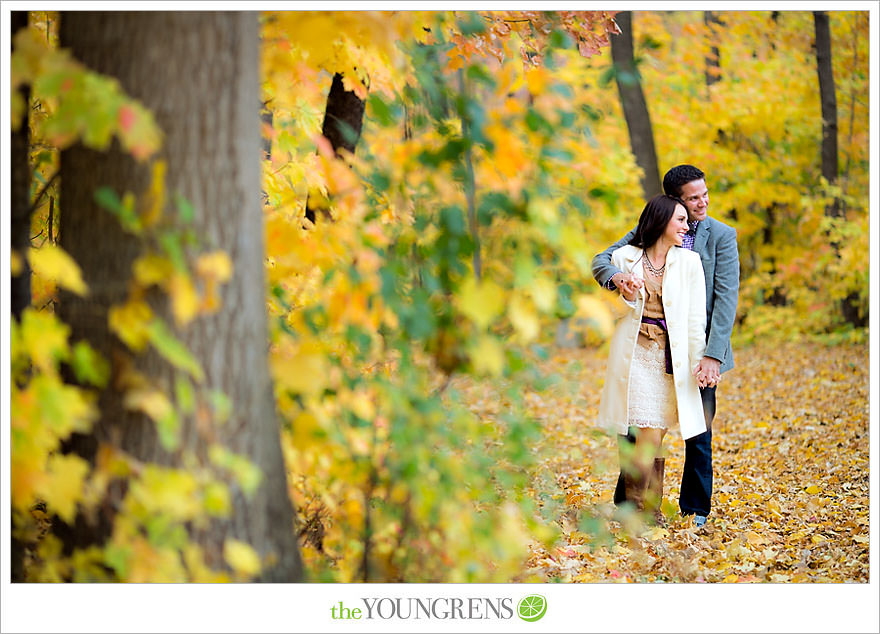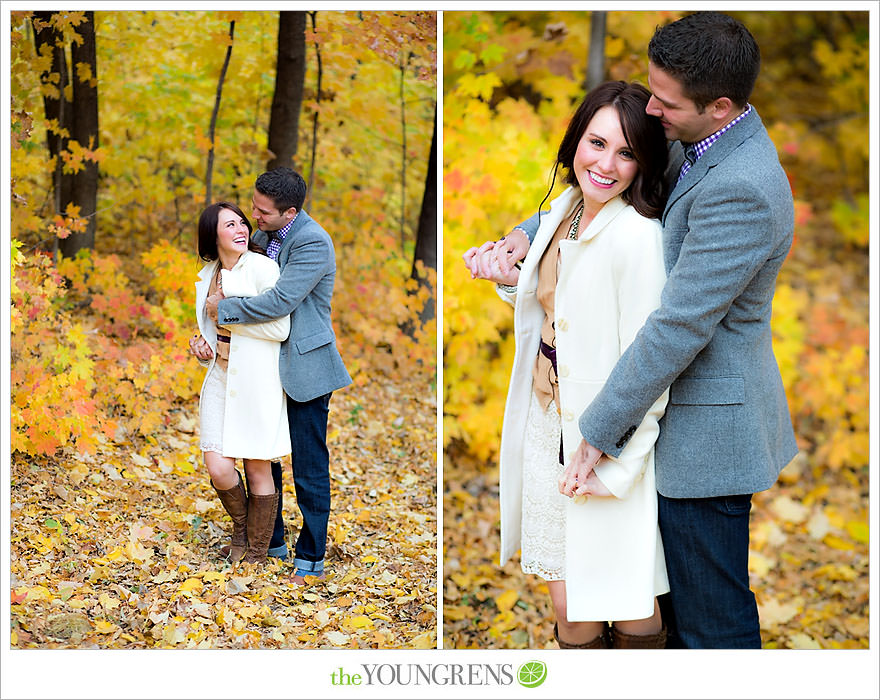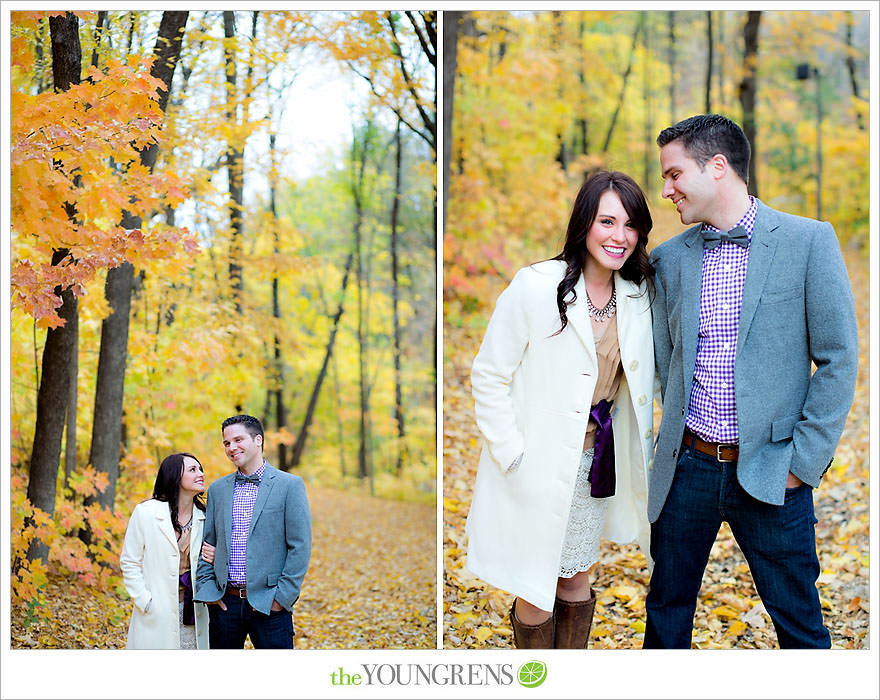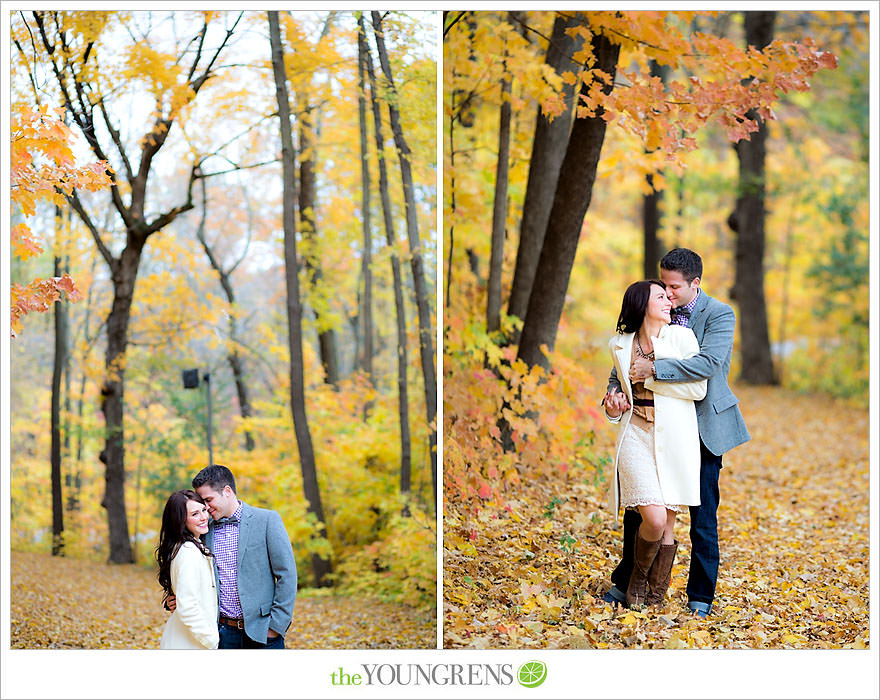 We loved David's tweed jacket and bow tie. This guy has got STYLE.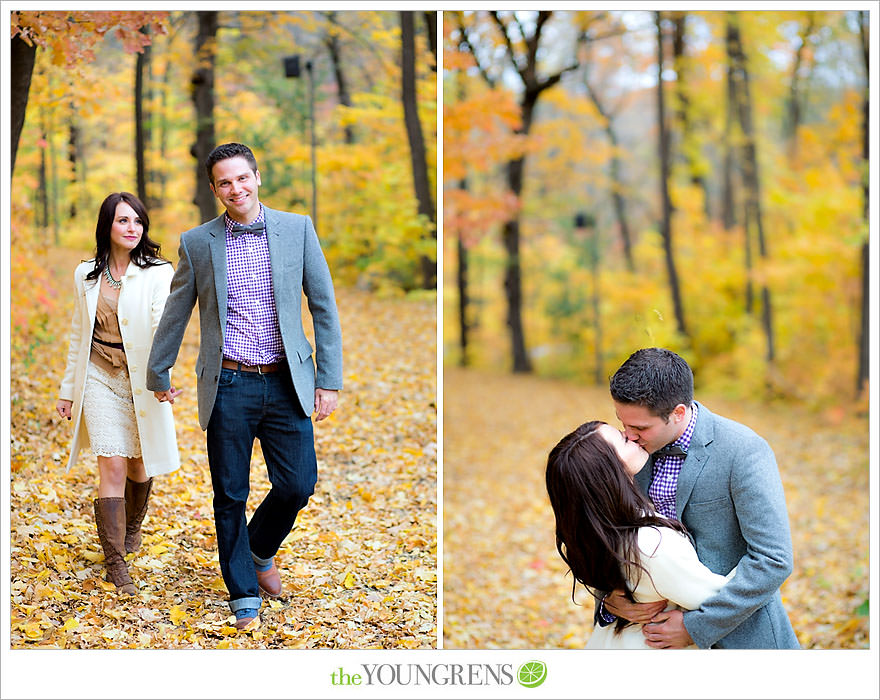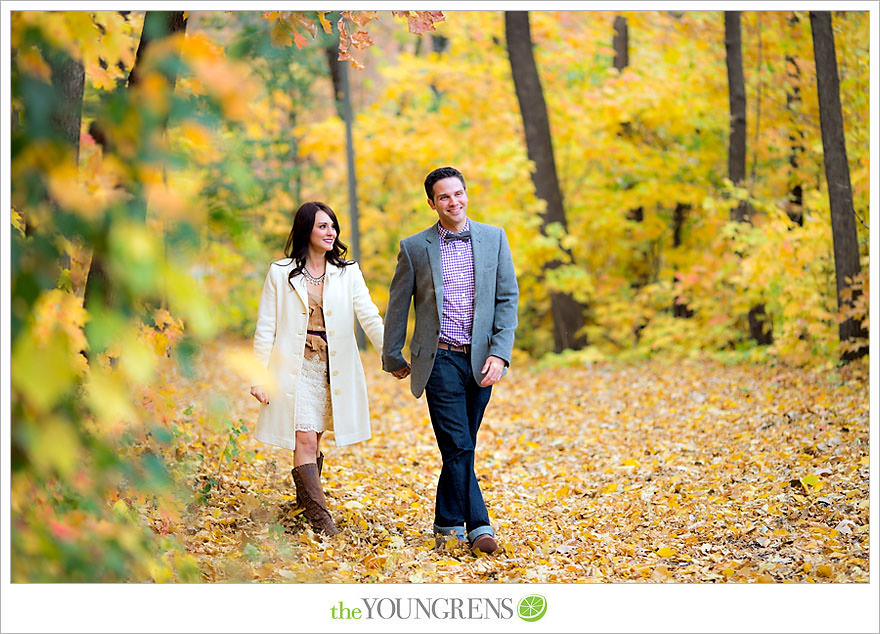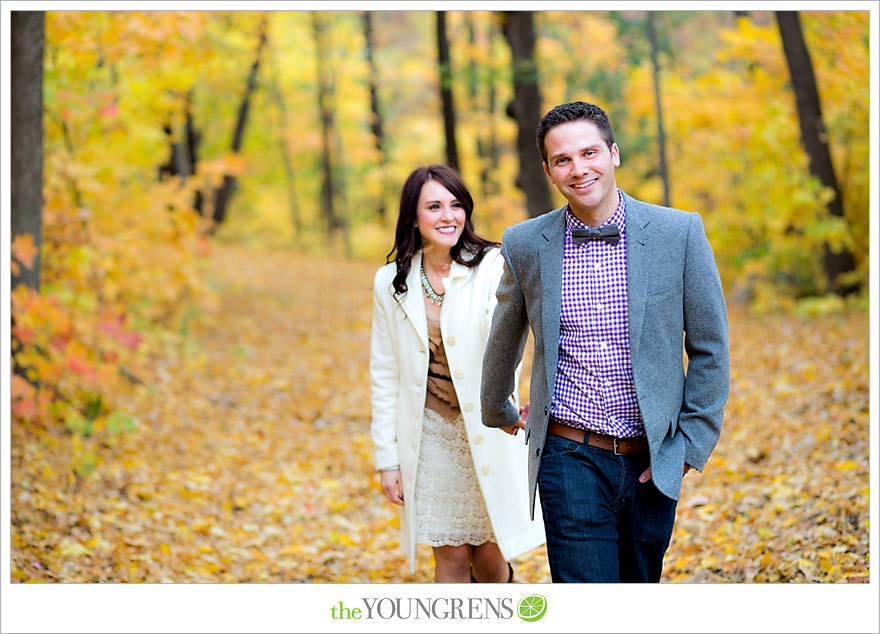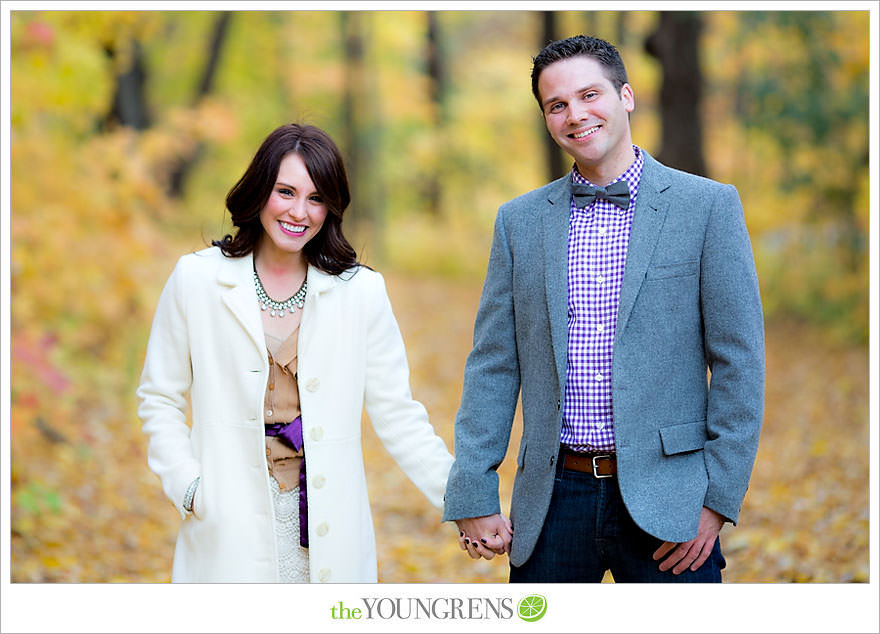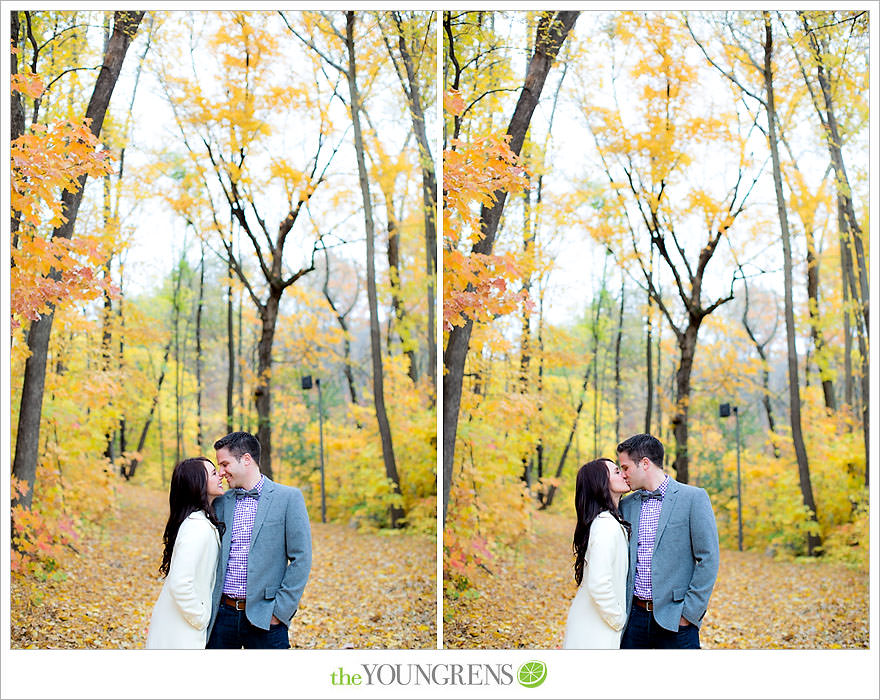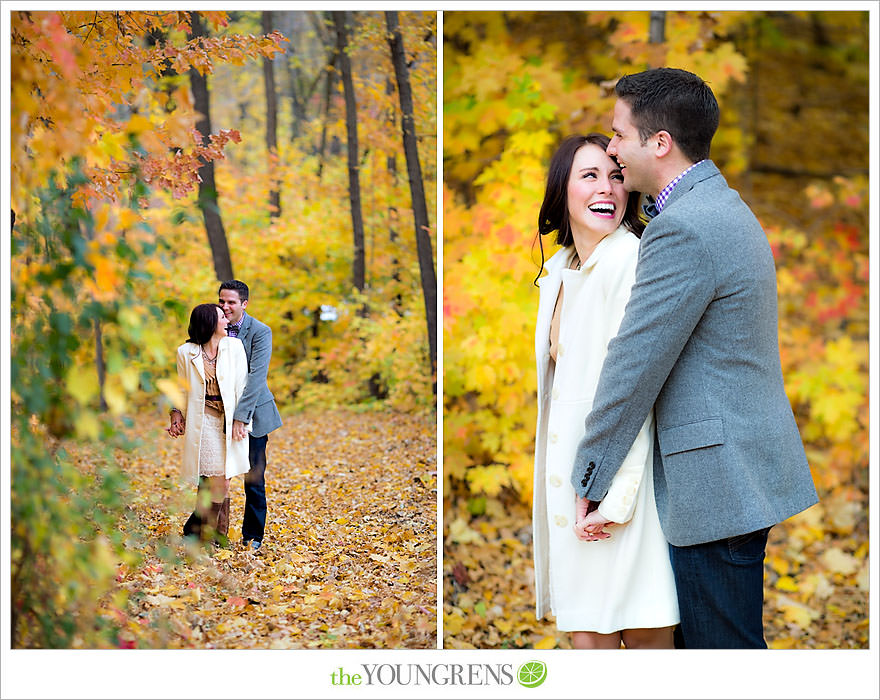 Holy moly. Those eyes could stop traffic!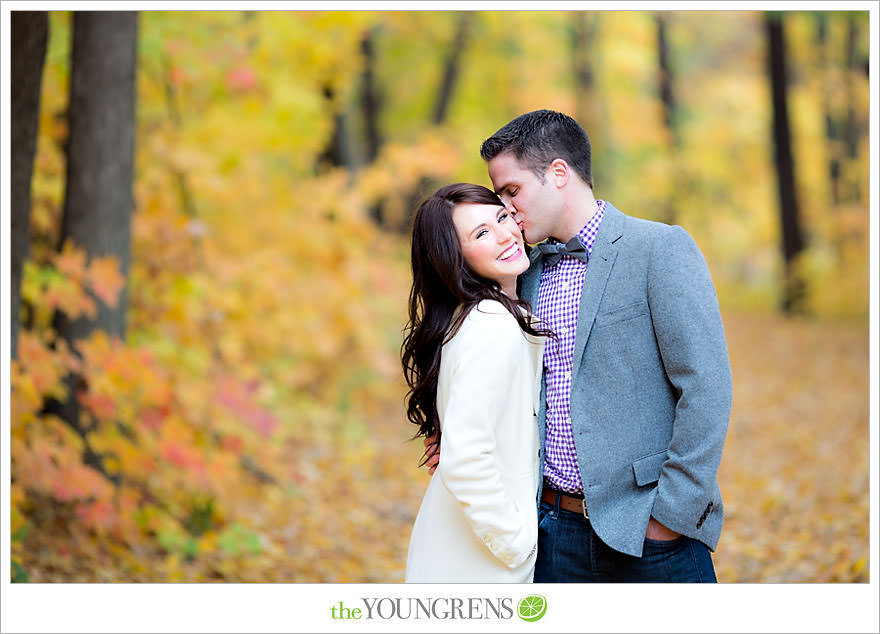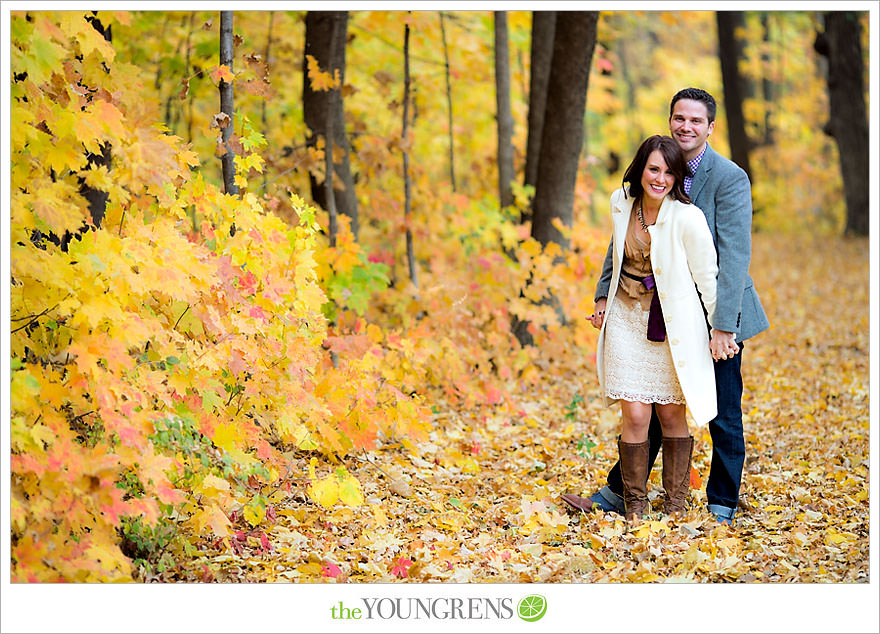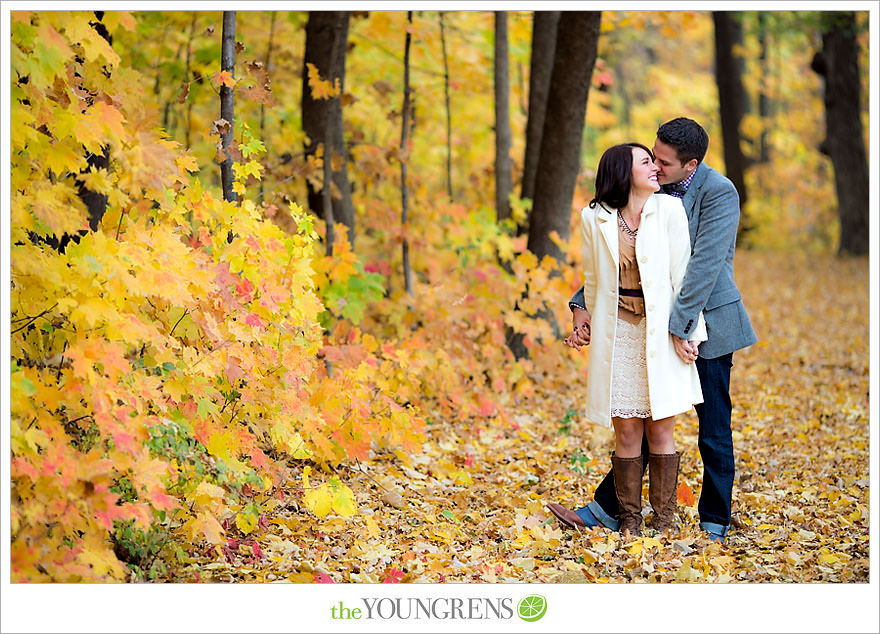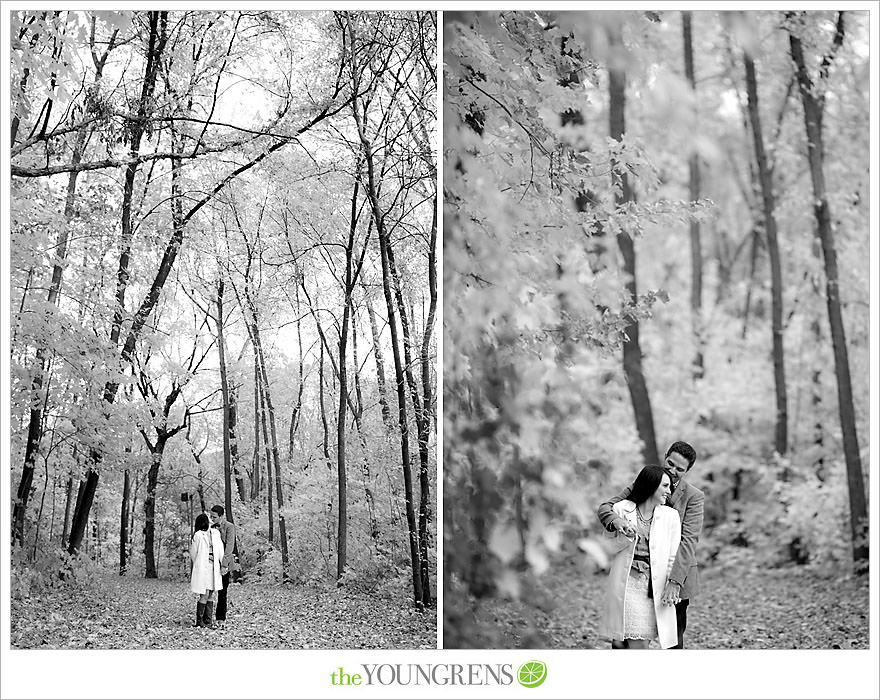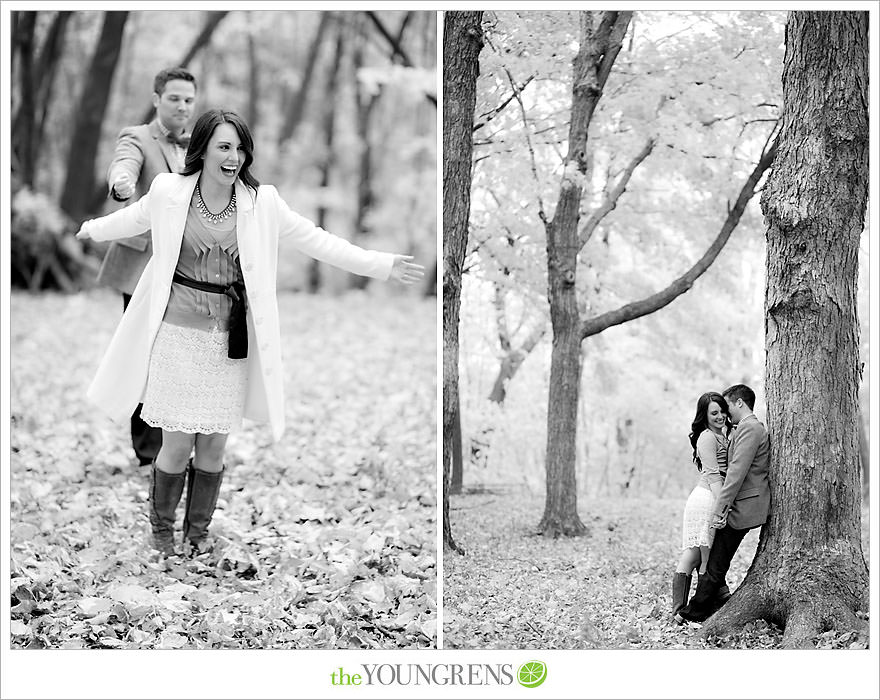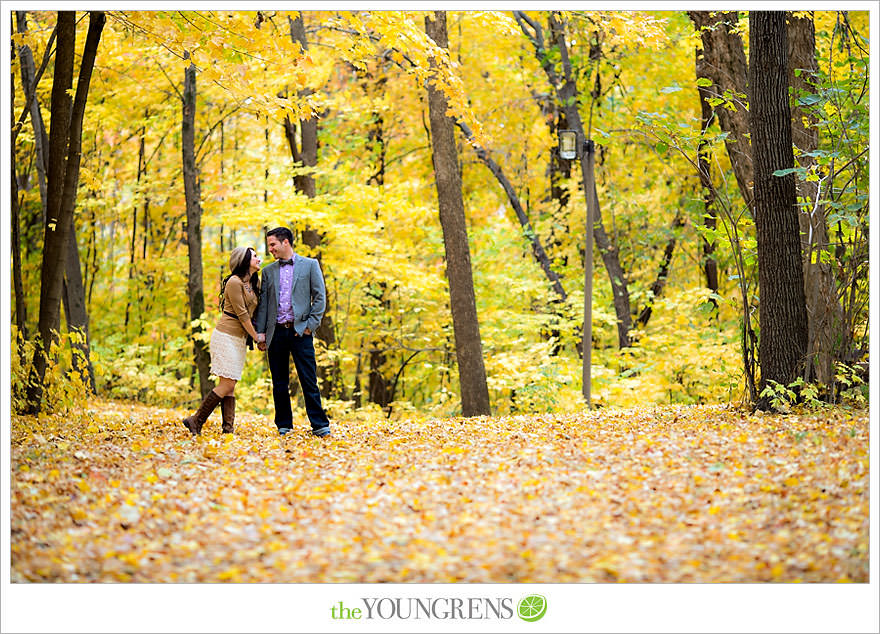 How cute it Brittney's outfit? I loved the lace/ribbon/leather combo.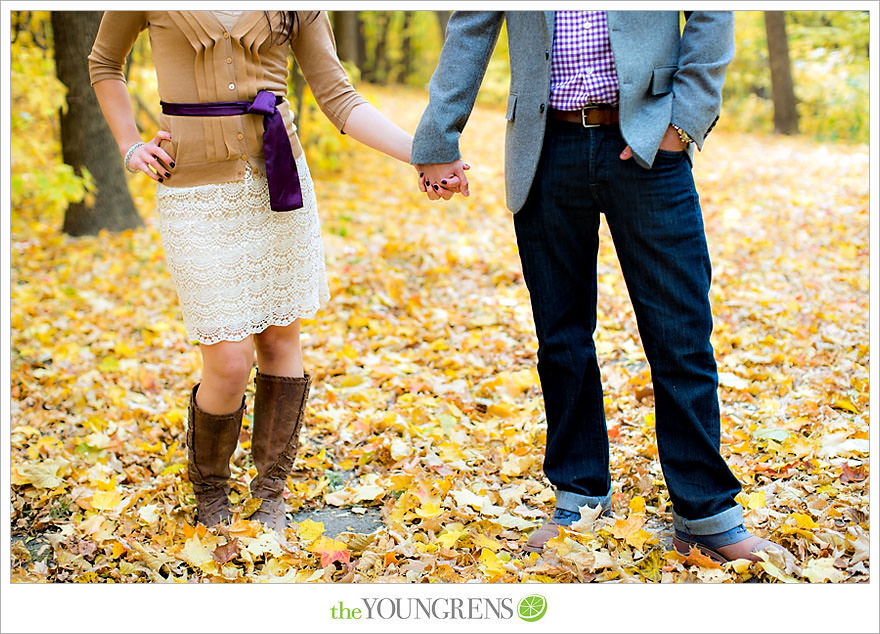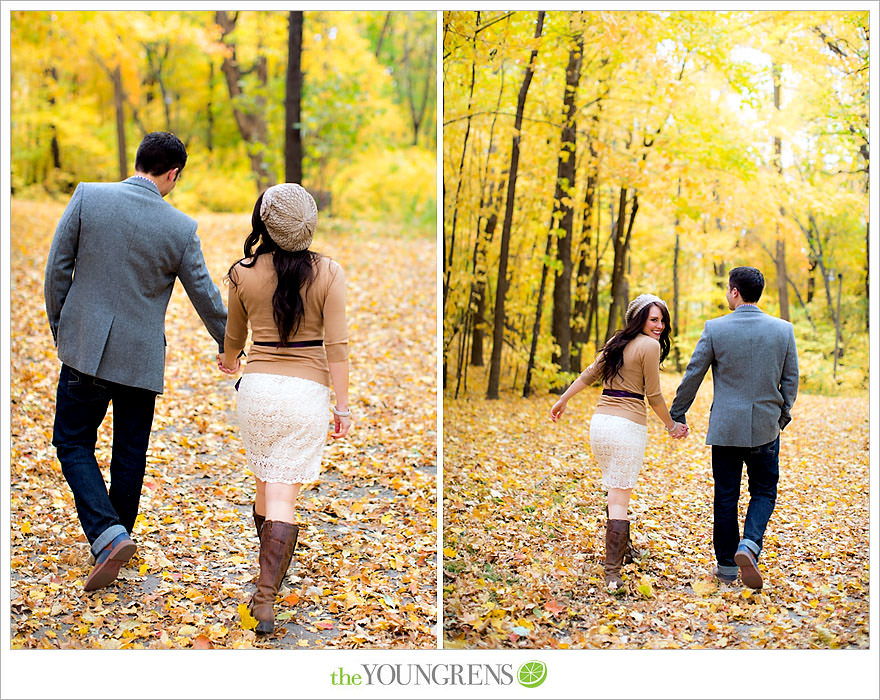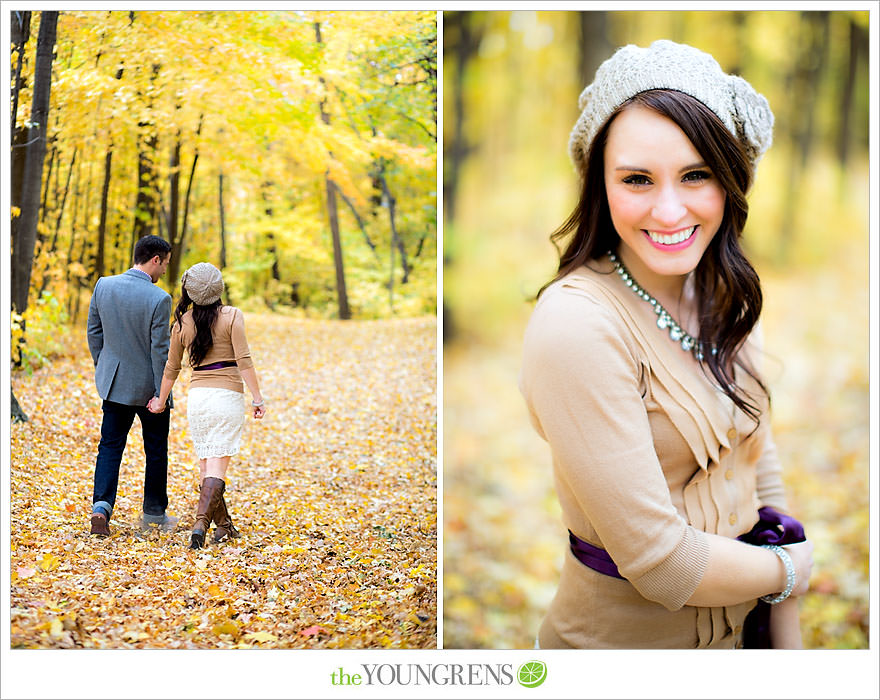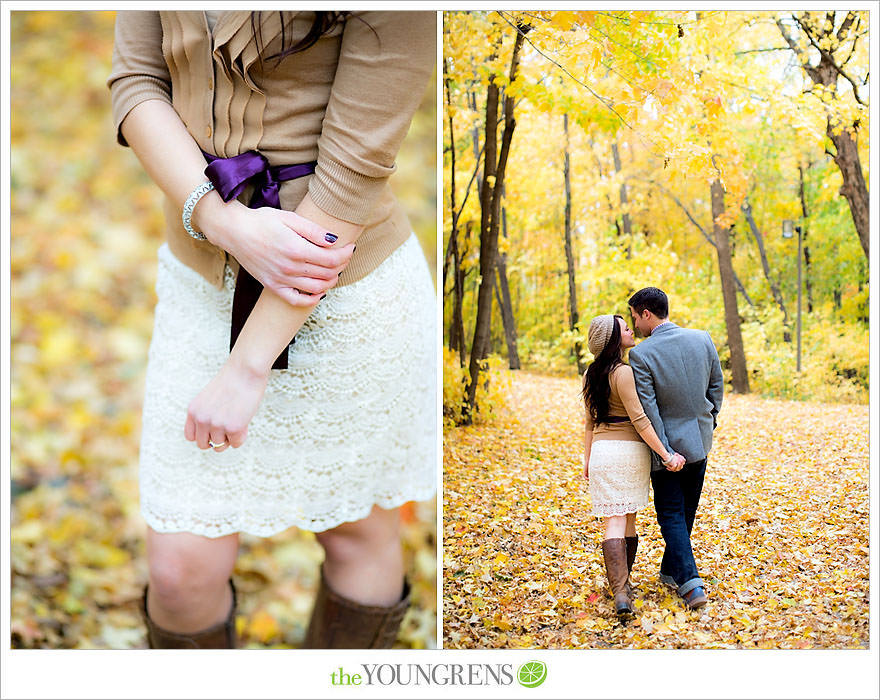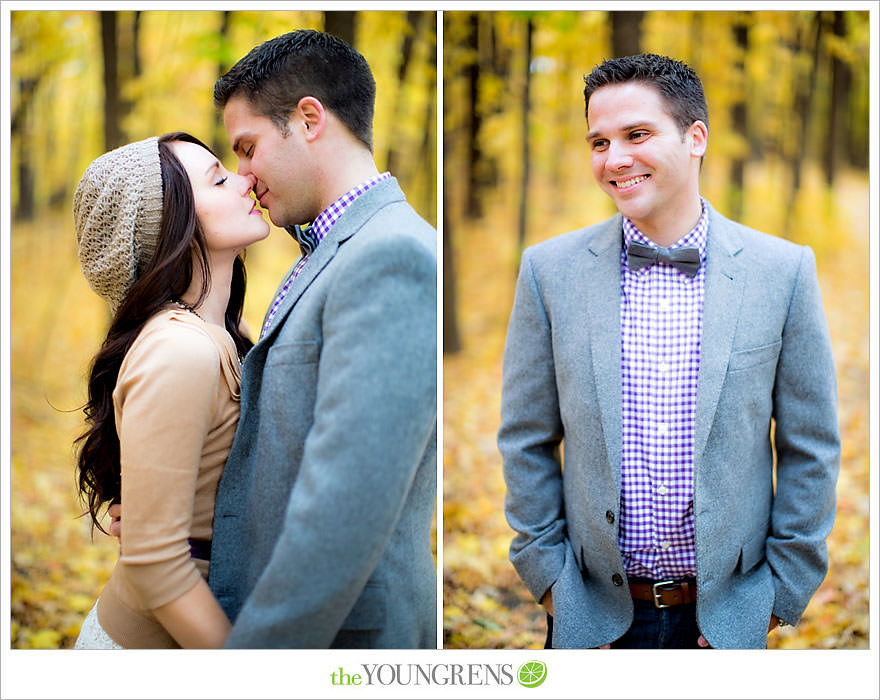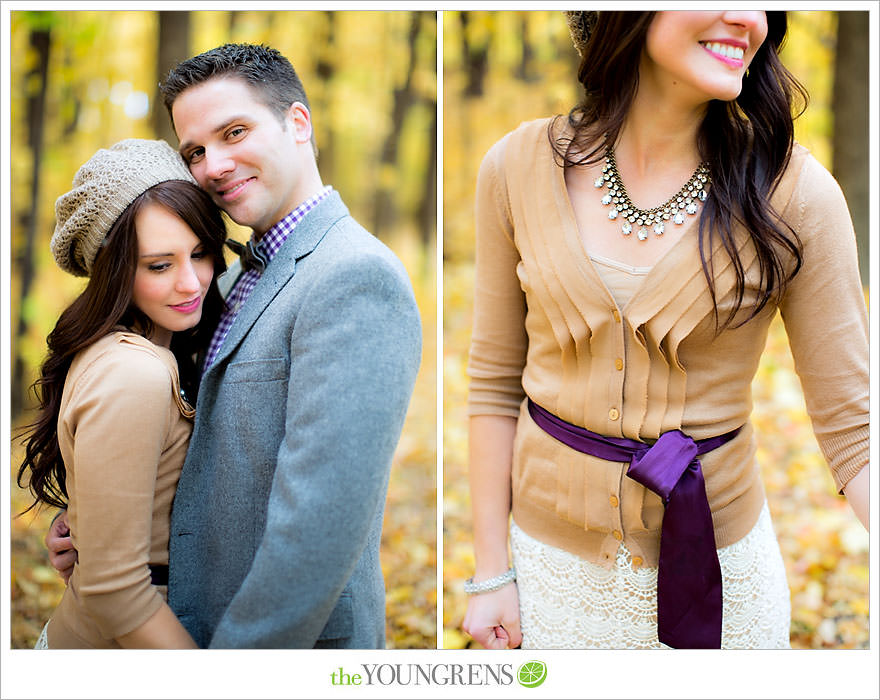 This one is totally a fave!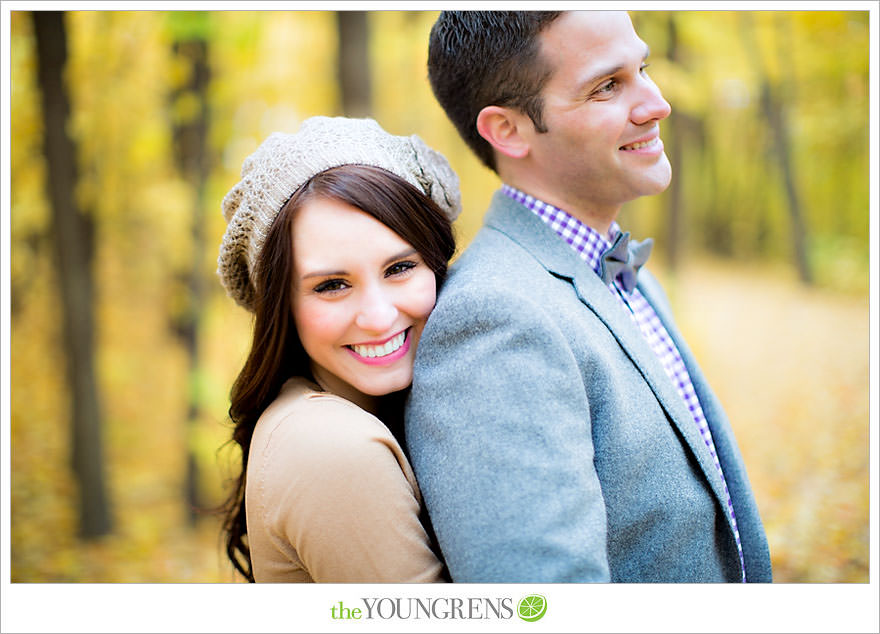 Ha! We couldn't help but throw some leaves into the mix!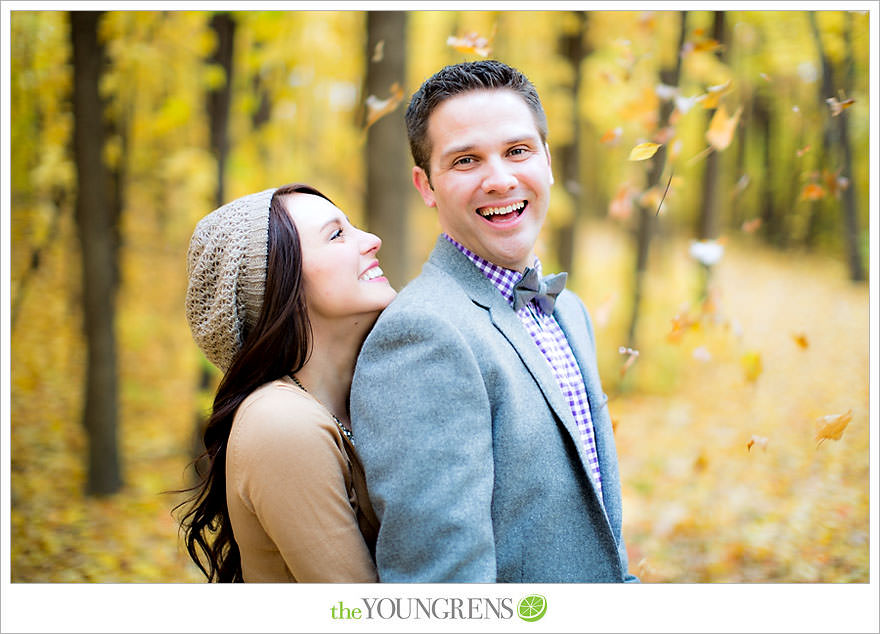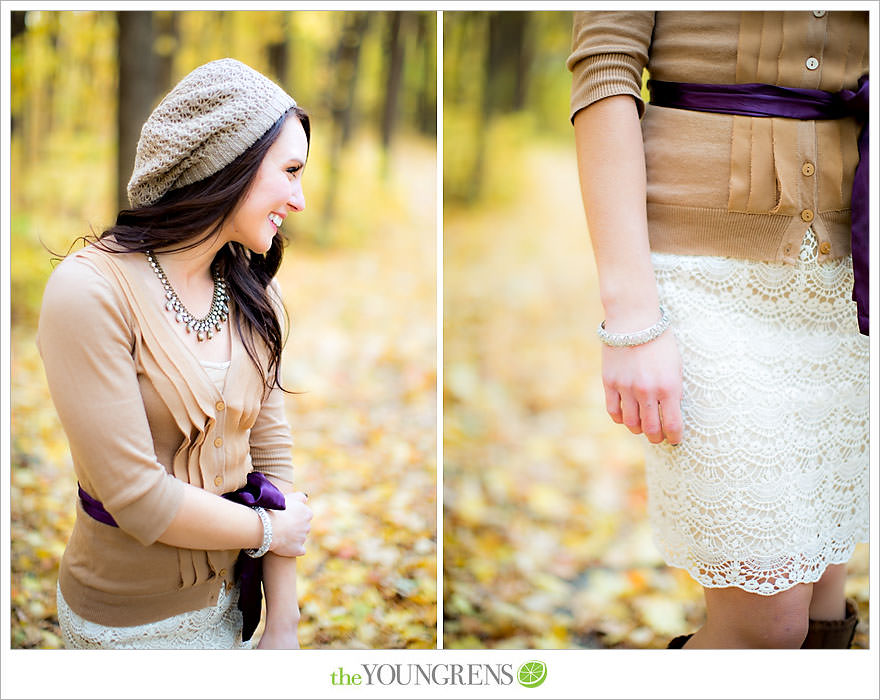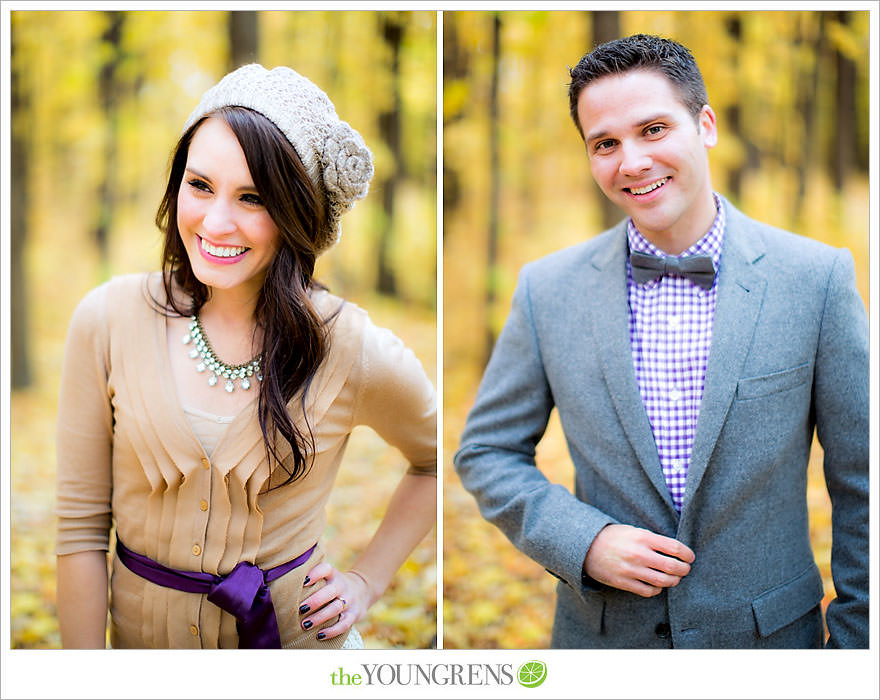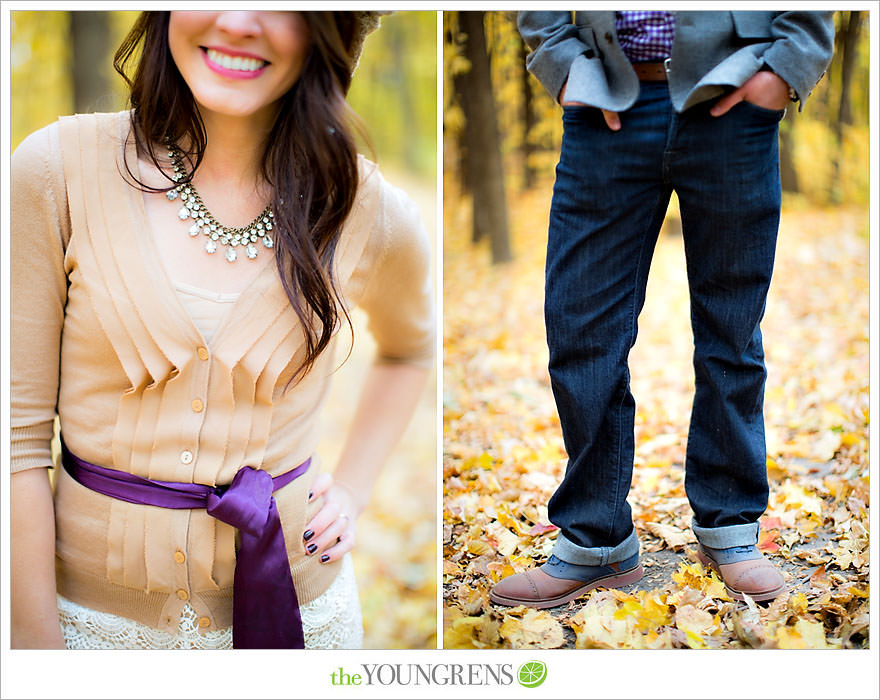 Must. Have. That. Hat.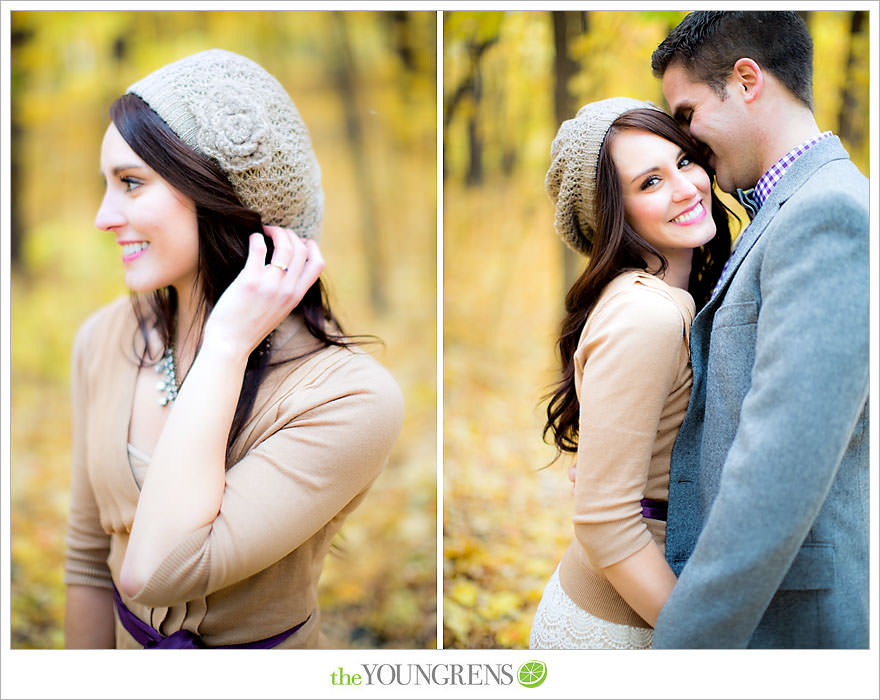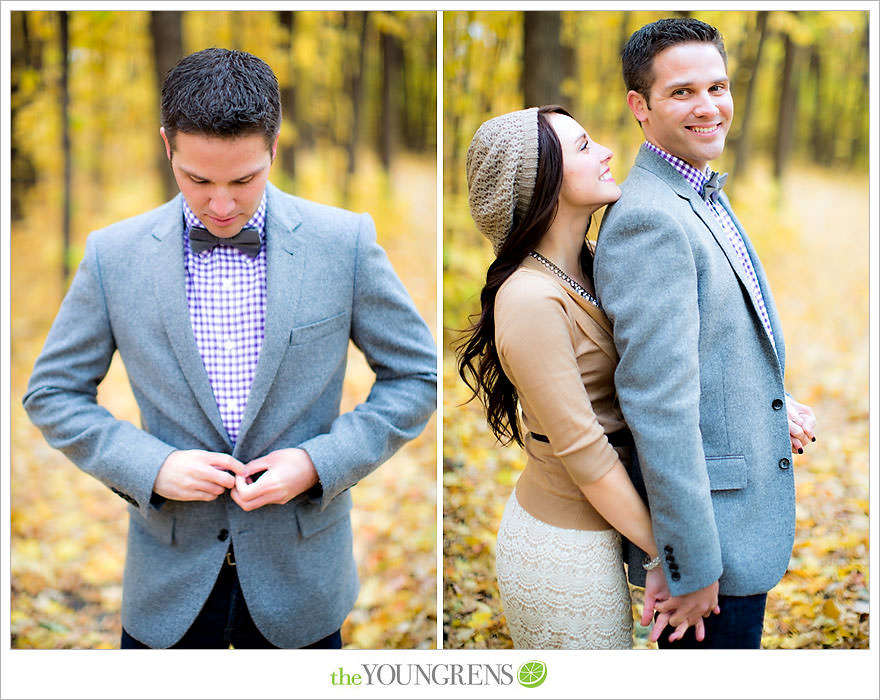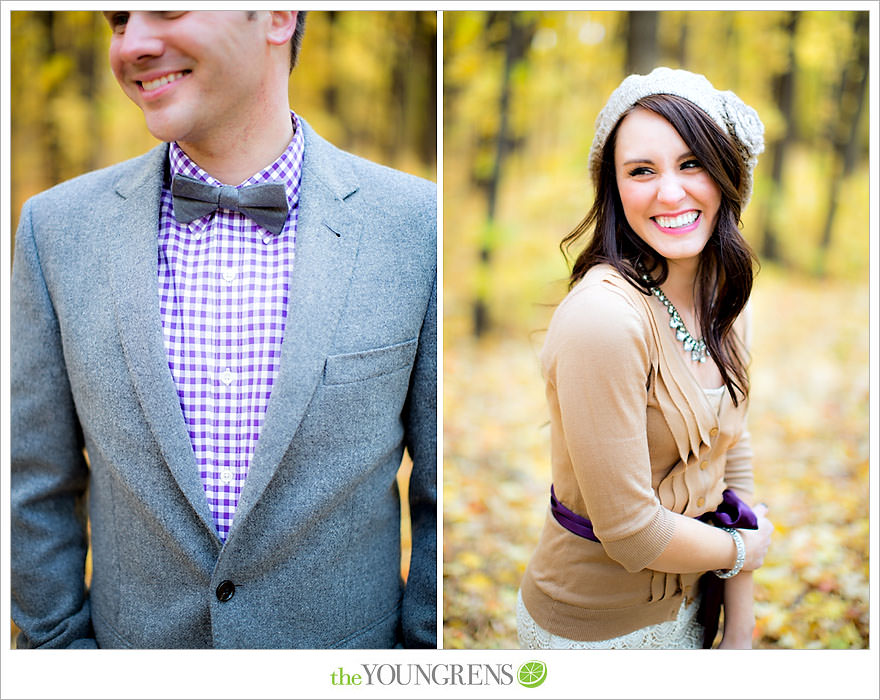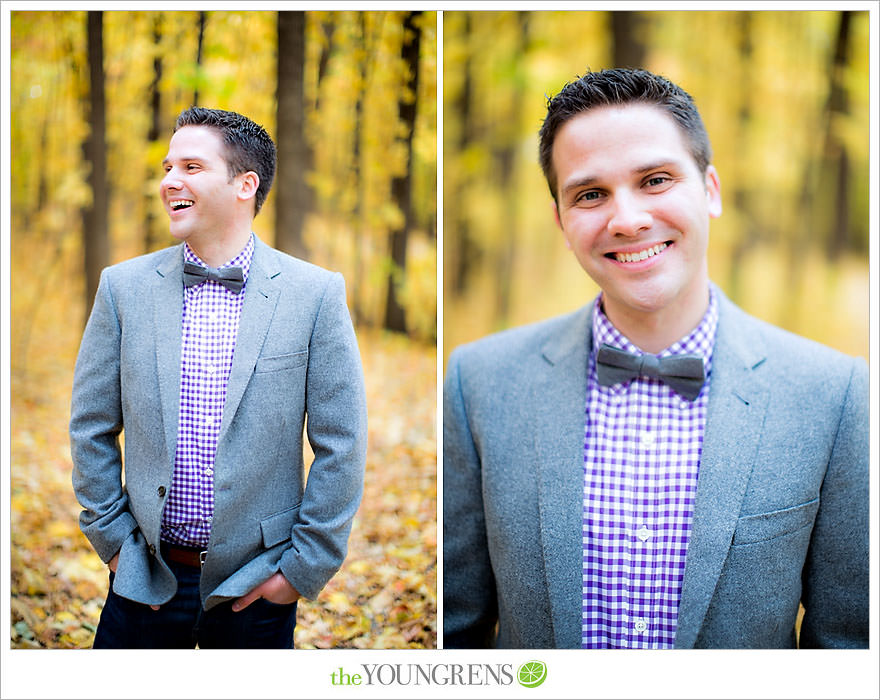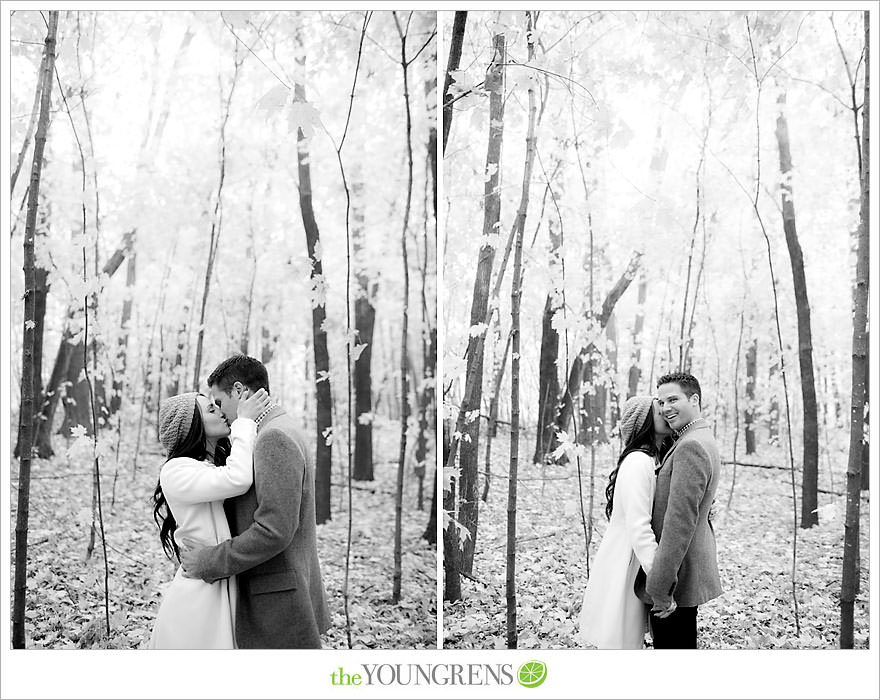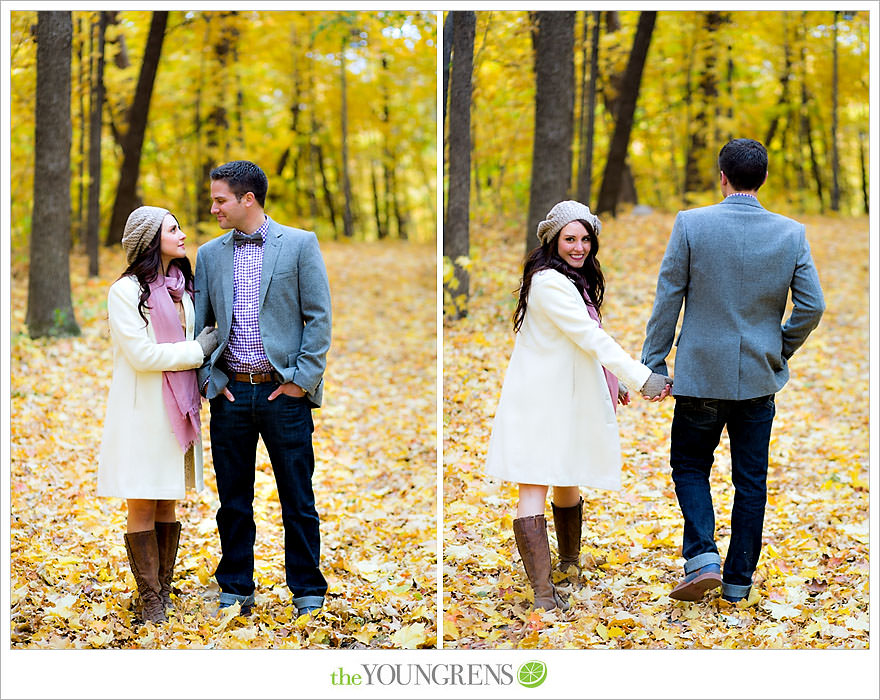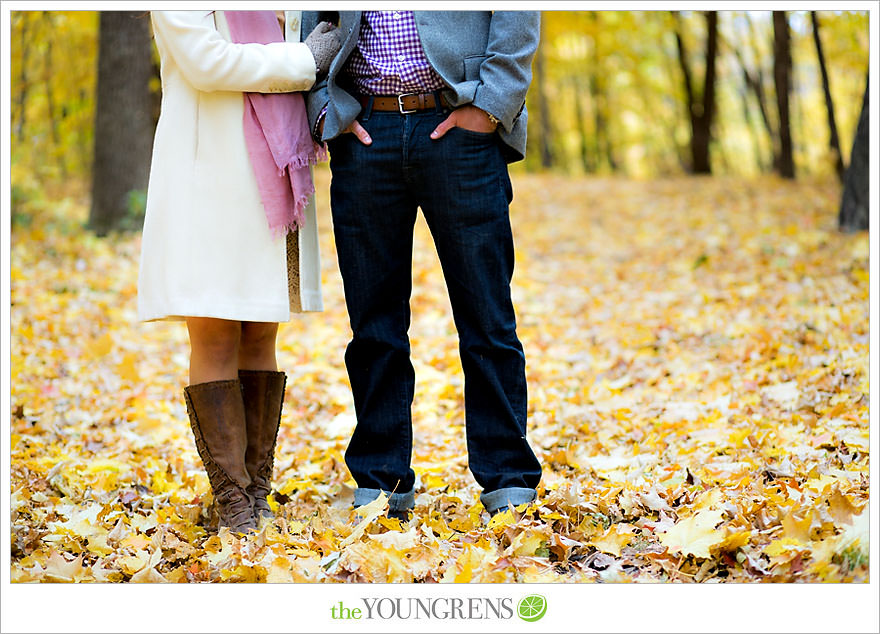 David and Brittney: Your adorable-couple rating is OFF THE CHARTS. Seriously – when you guys came together is what like a tropical storm of hotness and style hit the midwest. Thank you so much for hopping in front of our cameras and being our fabulous models for the morning. Your love and connection made our jobs seriously easy!
Hugs,
Erin