He's cute. He's adorable. Chicks love him. Bands play for him. Gucci wants him. His diapers even get excited to be a part of him.
My nephew is officially the cutest thing in the world. What I can say. Its in his genes.
Two years ago my sister told me she was pregnant. I was going to be an aunt. It felt exciting. It felt weird. It felt like the world was growing up a little too fast. I had never thought of my sister as a mom, simply because I myself was not ready to be a mom. She's only 20 months older than I am, so we always seemed to do things at the same time. Everything we did was only a year apart – birthdays, dance classes, graduation, college, marriage. But now that I watch my sister be a mother to little Noah, it fits more perfectly than I could ever have imagined.
Noah just turned one in December, and the last time I took pictures of him, he was only four days old. So while we were in Idaho, Jeff and I took Lynn, Jared, and Noah out to the mean (and cold) alleyways of my hometown and grabbed some portraits to line the walls of their brand new house. Since the winter temperature outside hung right around 14 degrees, we had about 15 minutes to take our pictures before all of us, quite literally, froze.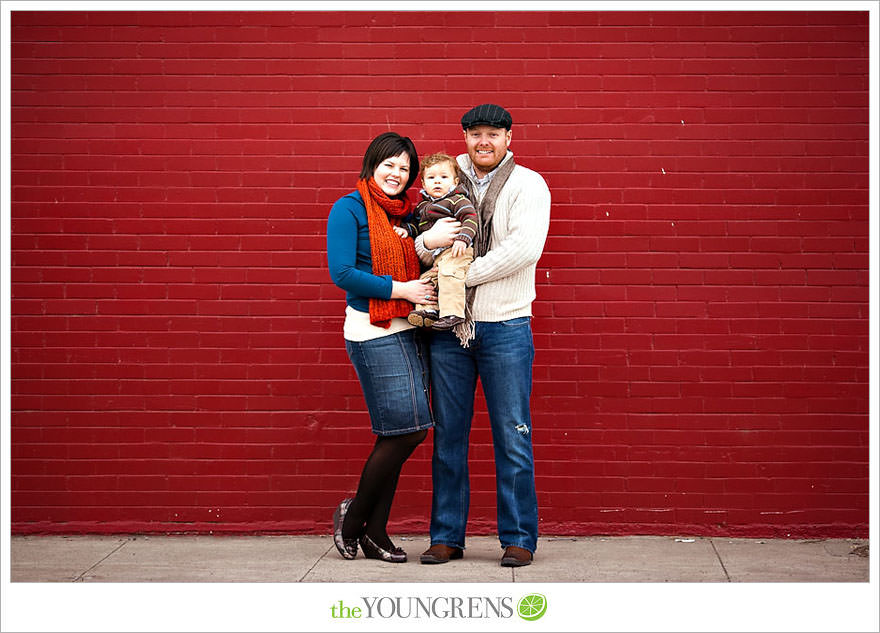 This series warms my heart. How cute are these three?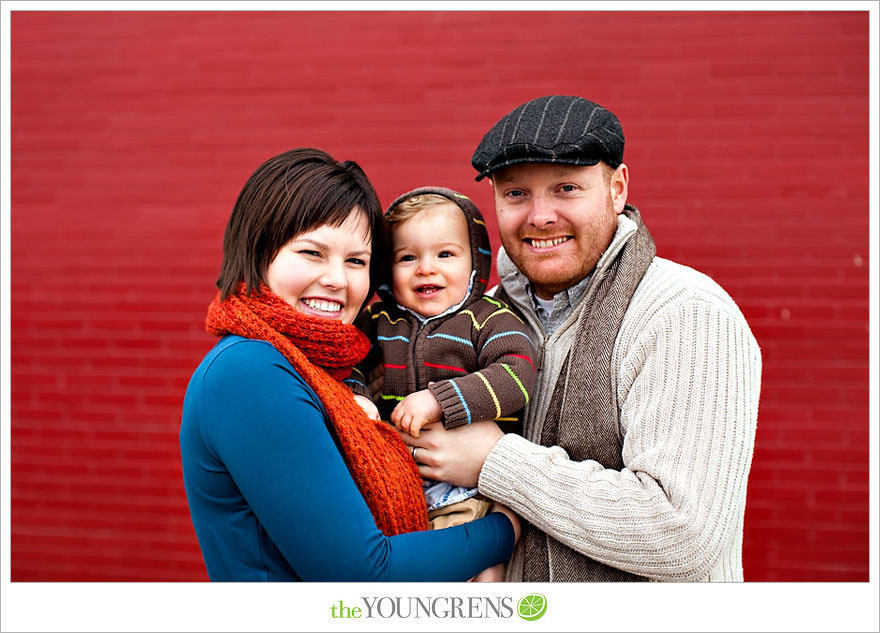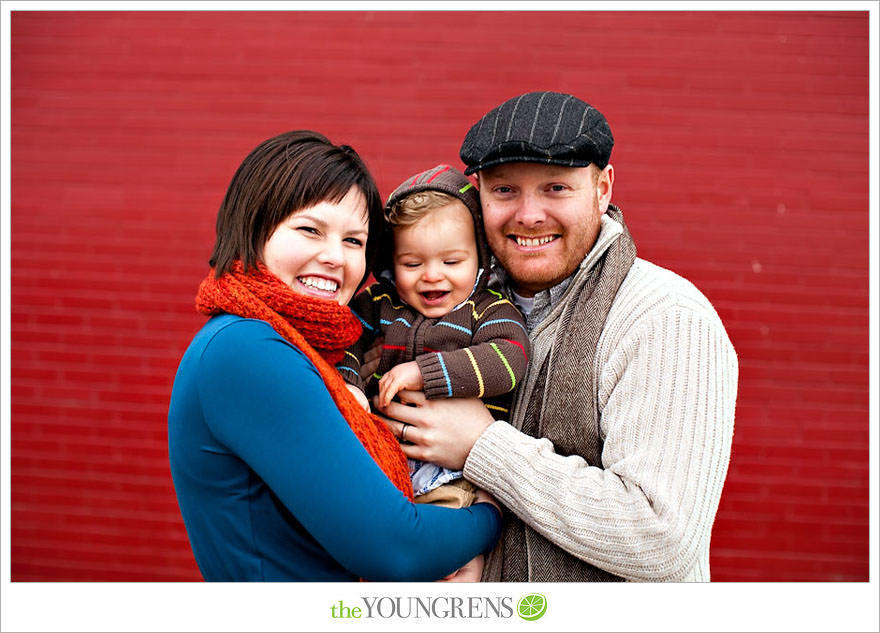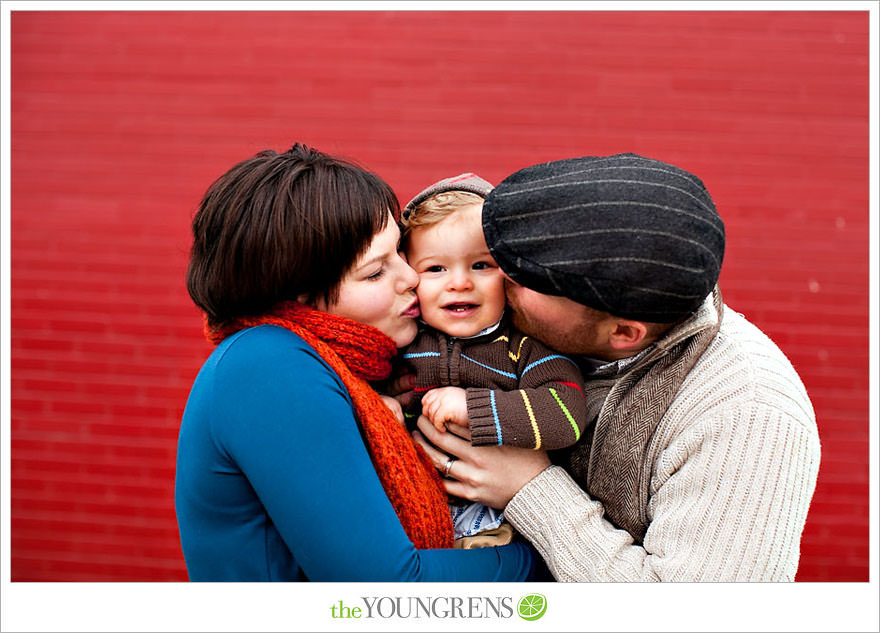 Lynn and Jared were brave enough to sit on the cold concrete ground, so major props goes out to my sis and bro-in-law. I LOVE how these turned out – even when Noah got a little squirmy!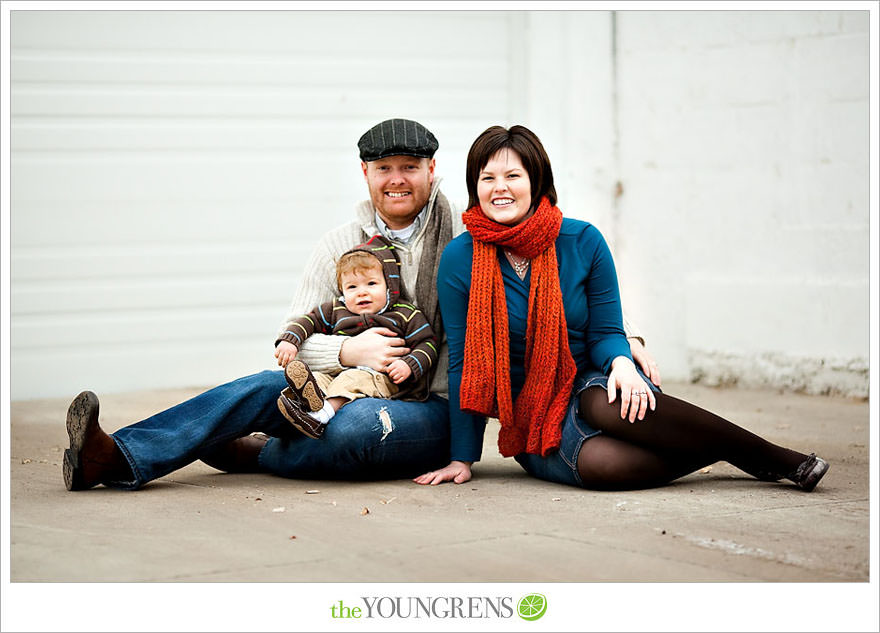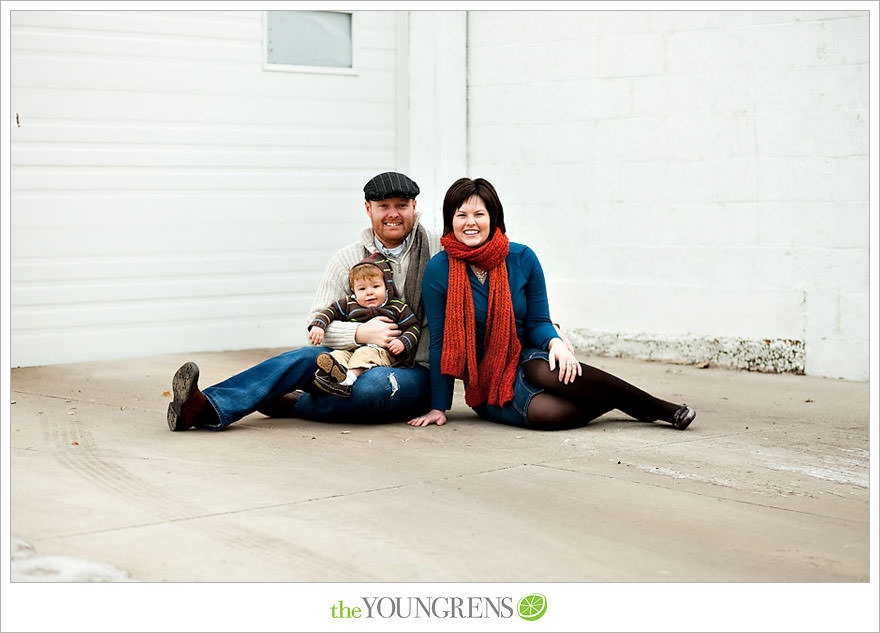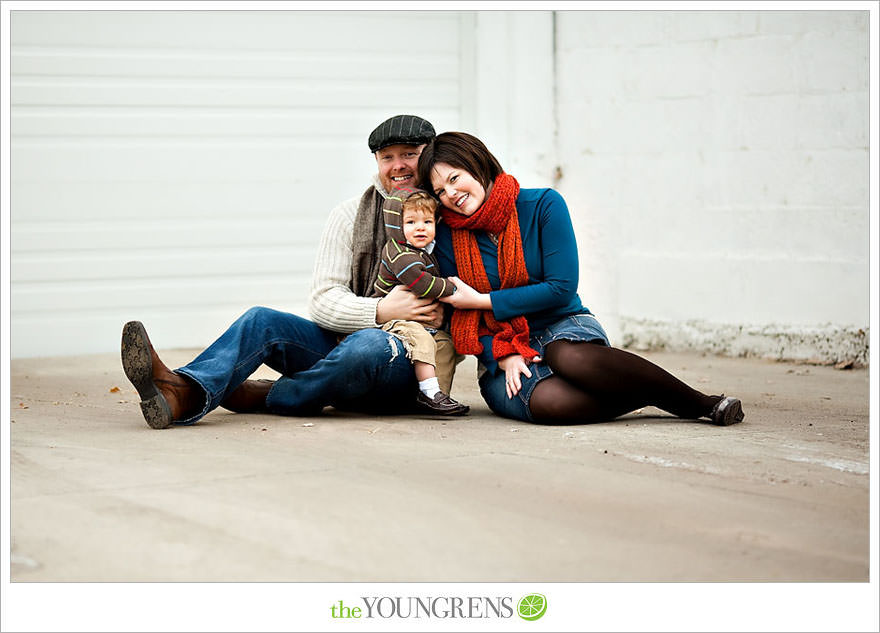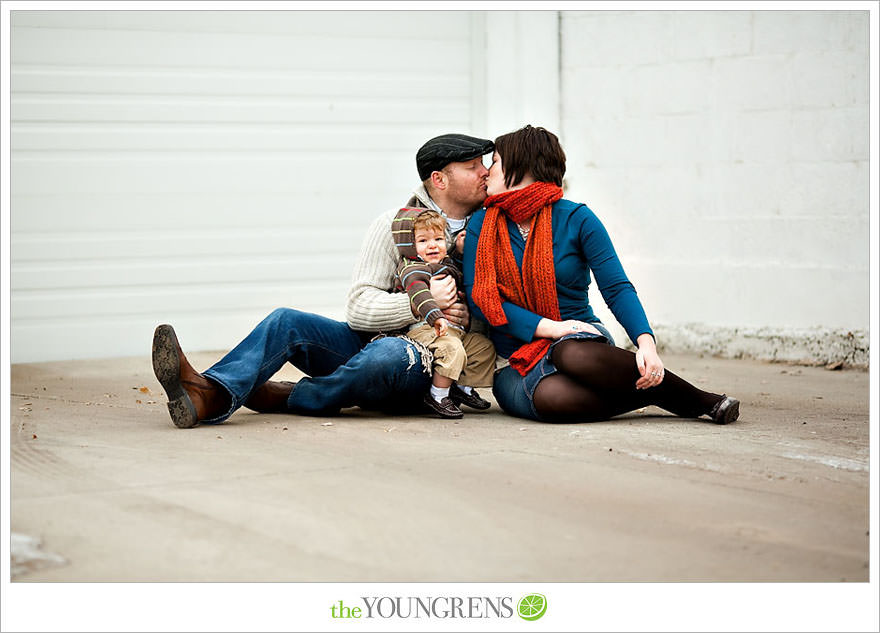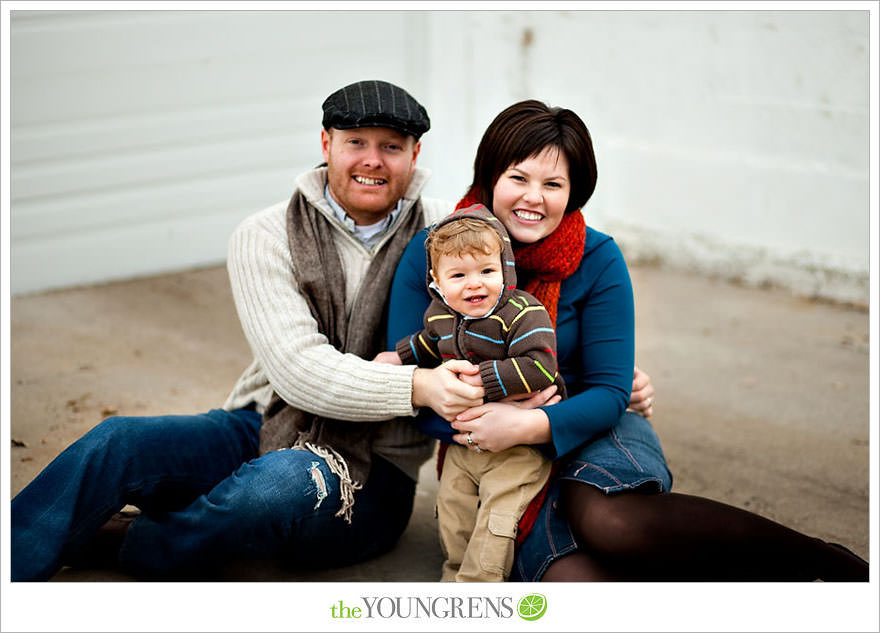 You can't keep a one-year-old still for long.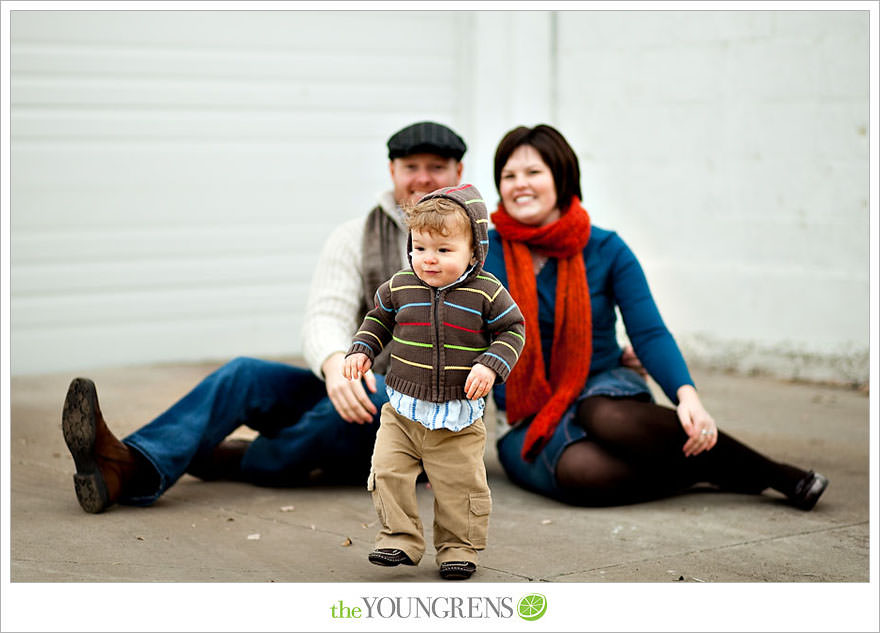 We moved to our last alley and by this point we'd been outside for about 12 minutes and we were COLD. Talk about some quick shooting!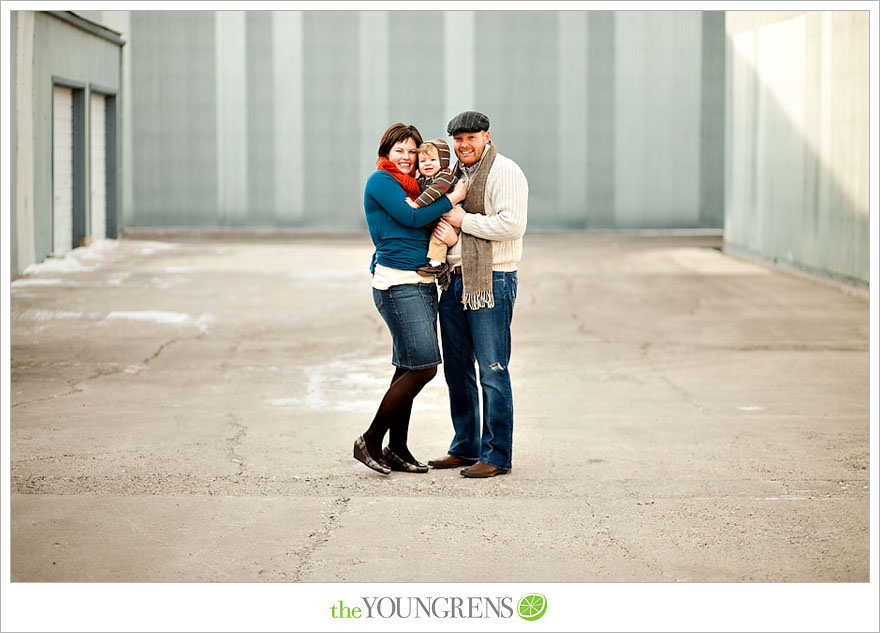 Noah got a little restless, so while Jeff kept him warm, I grabbed some darling photos of my two favorite people in the world.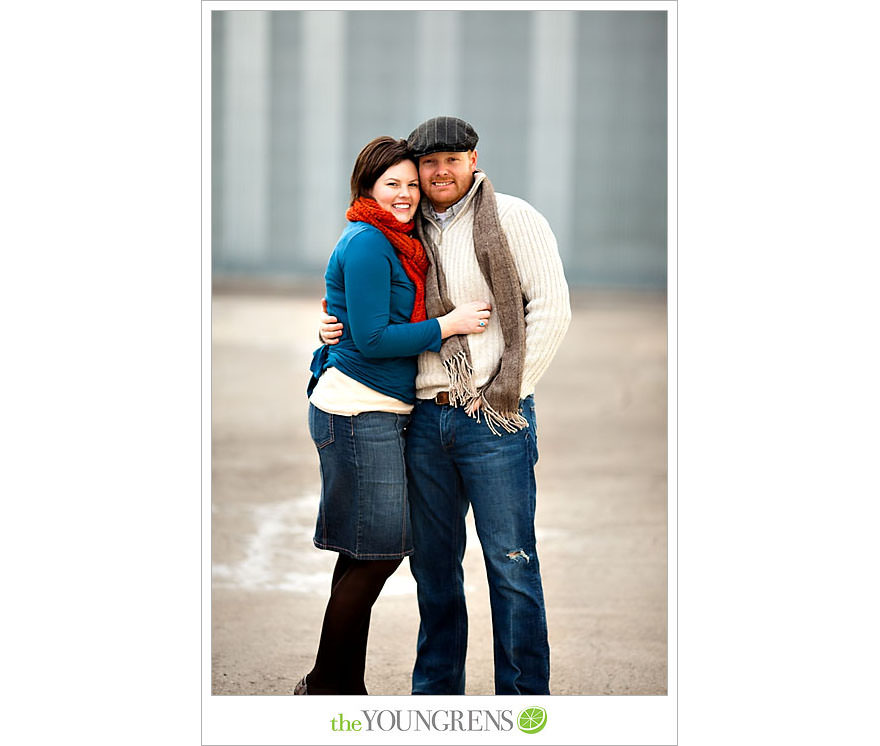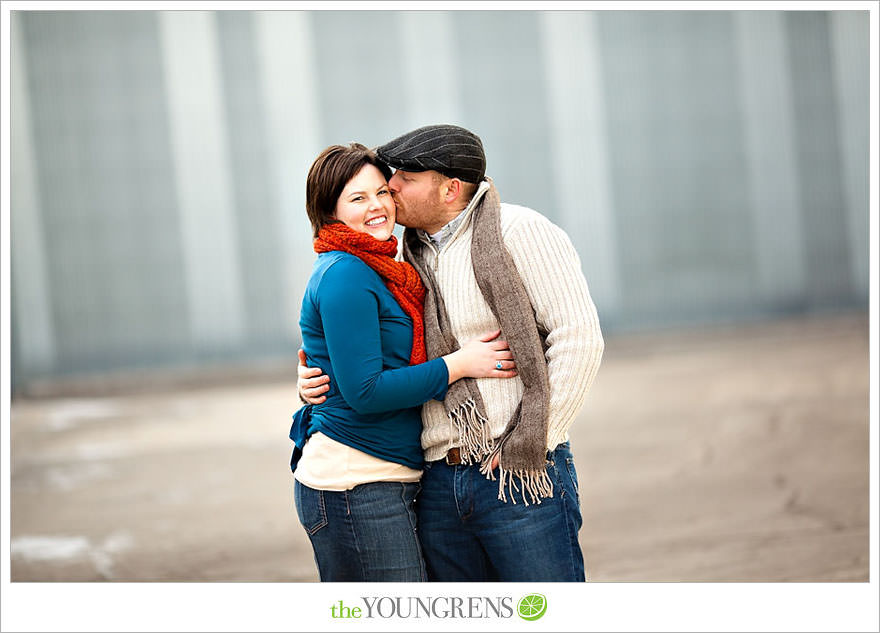 Jared works in advertising, so when our hands when numb outside we ran to some clients of his that own a business right across the street from where we were shooting. They were so gracious to not only let us warm up in their office, but they brought us some hot cocoa. Noah had a great time with his!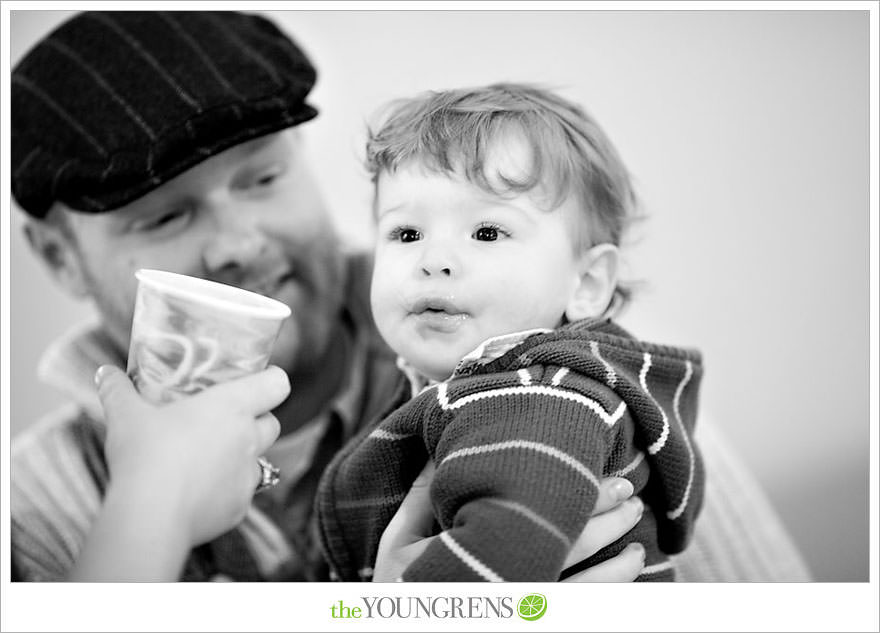 Here's some priceless moments while we all warmed our limbs and our souls.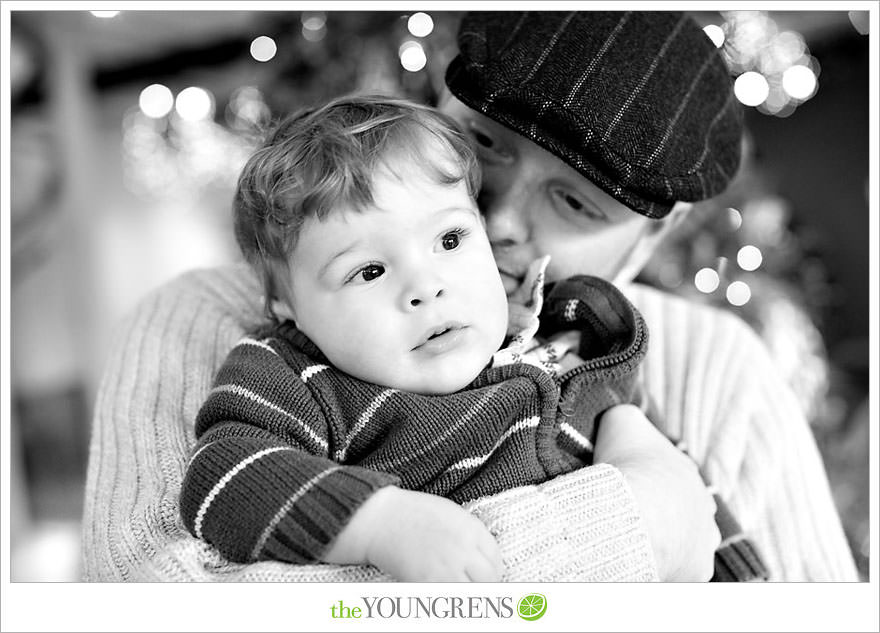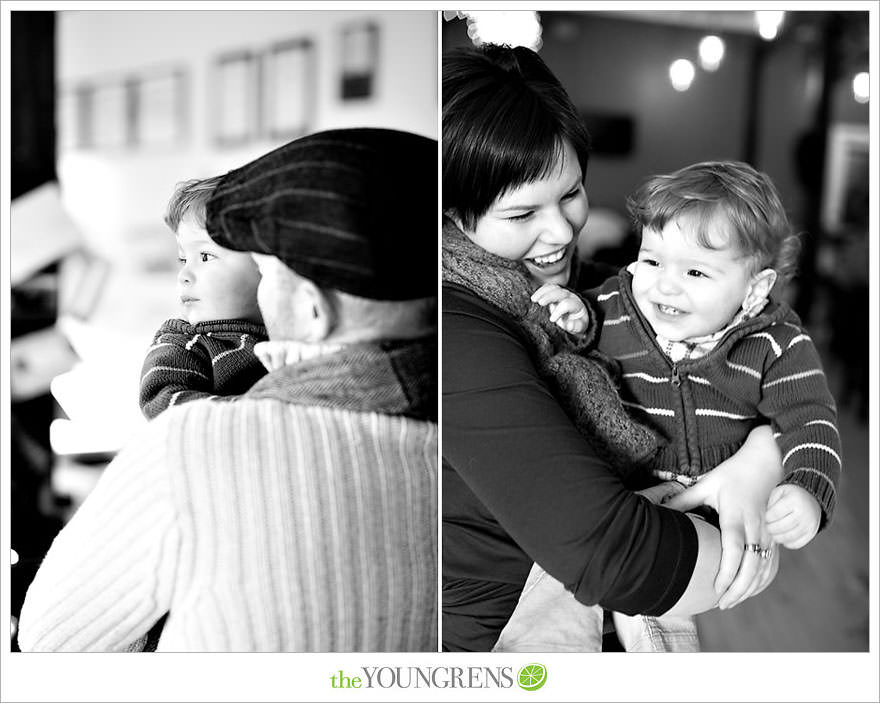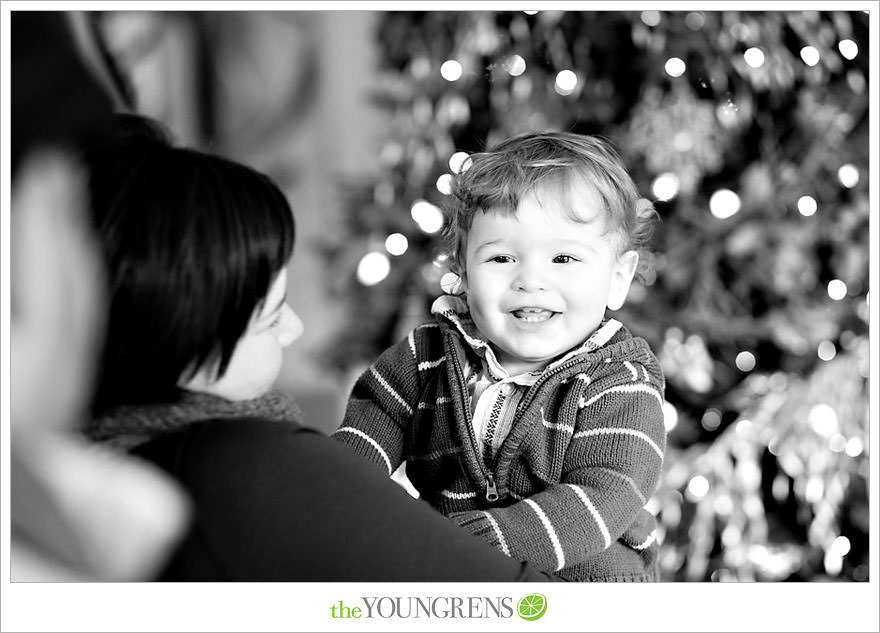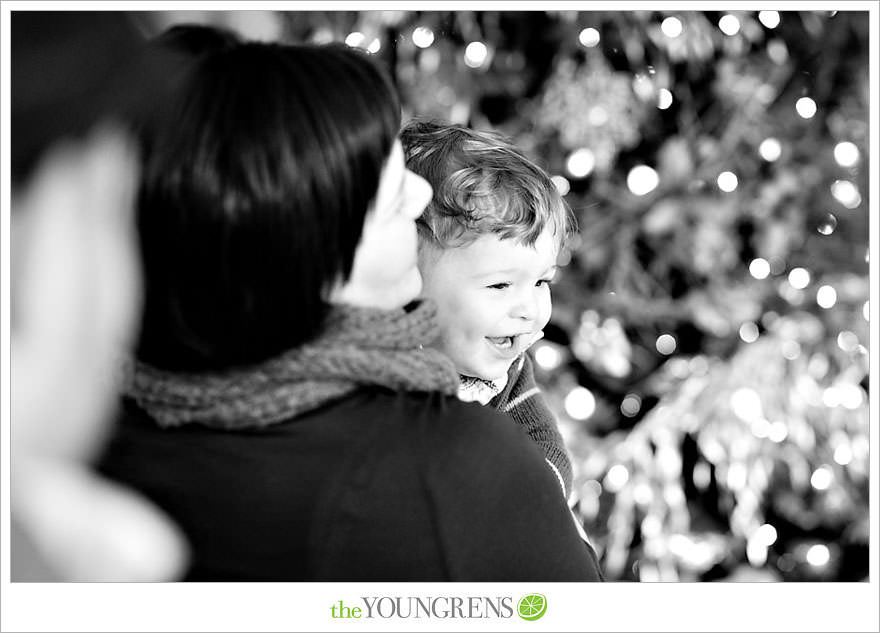 We wanted to take one more shot of the family, so Jeff braved the cold, ran to the cars, and grabbed Noah's furry hat and mittens to keep him warm. Things just kept getting cuter and cuter! Keep in mind that all of this was taken in about 5 minutes!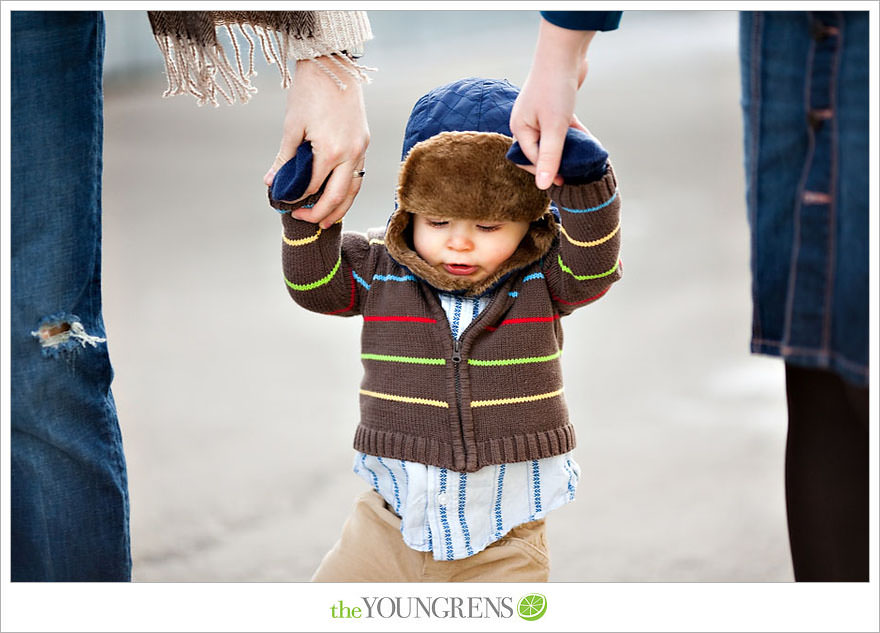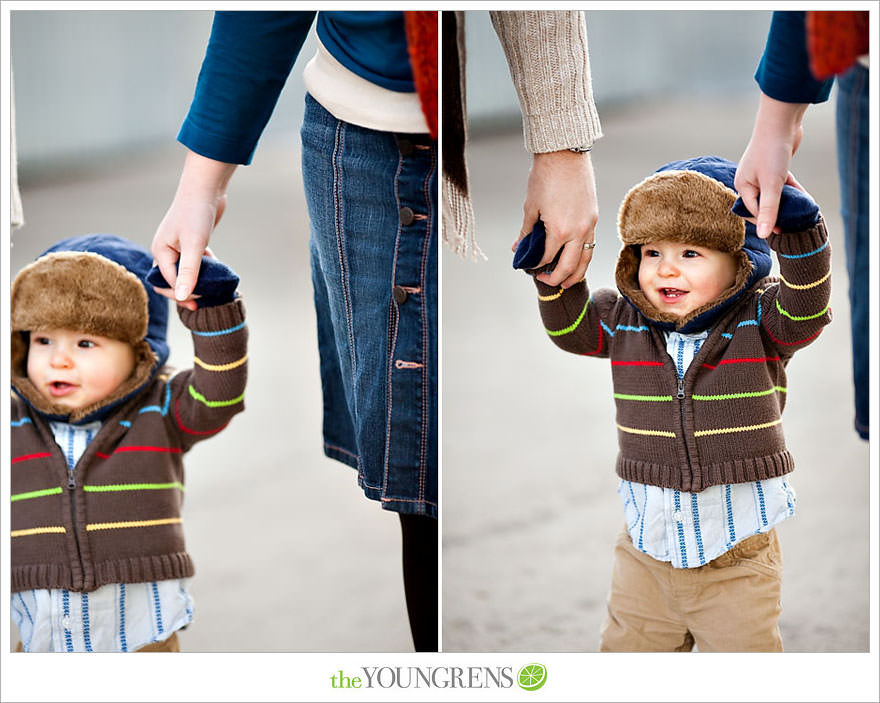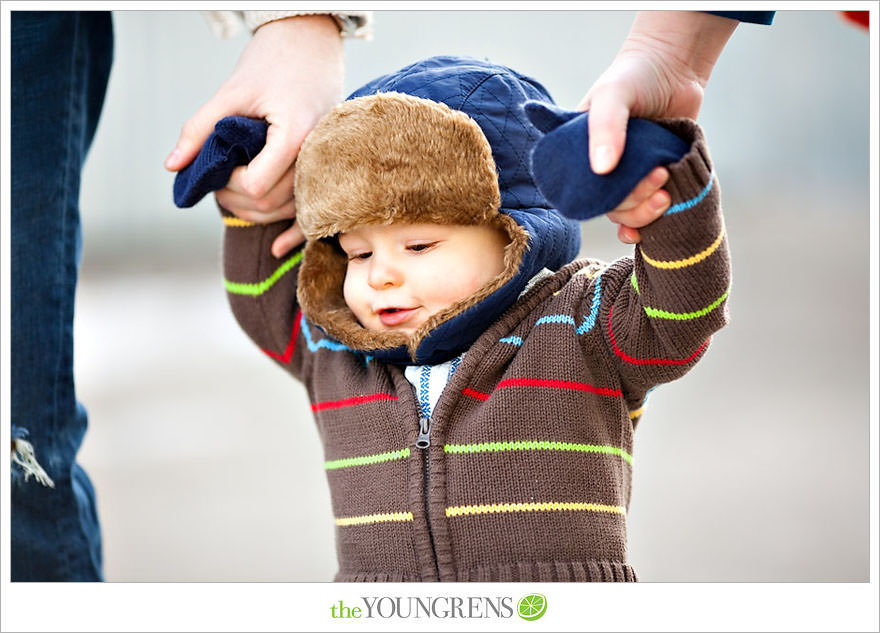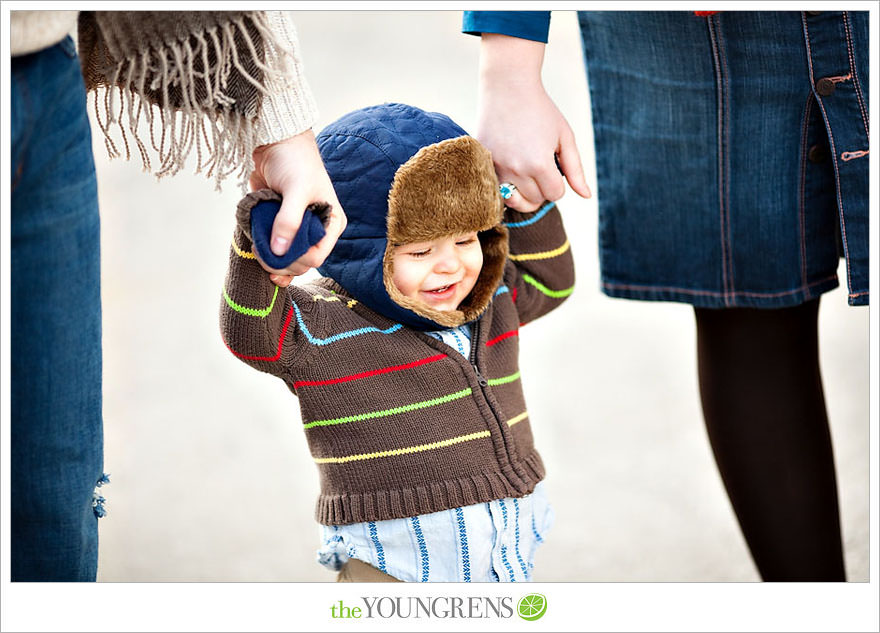 Getting warmed up by daddy after our last shot.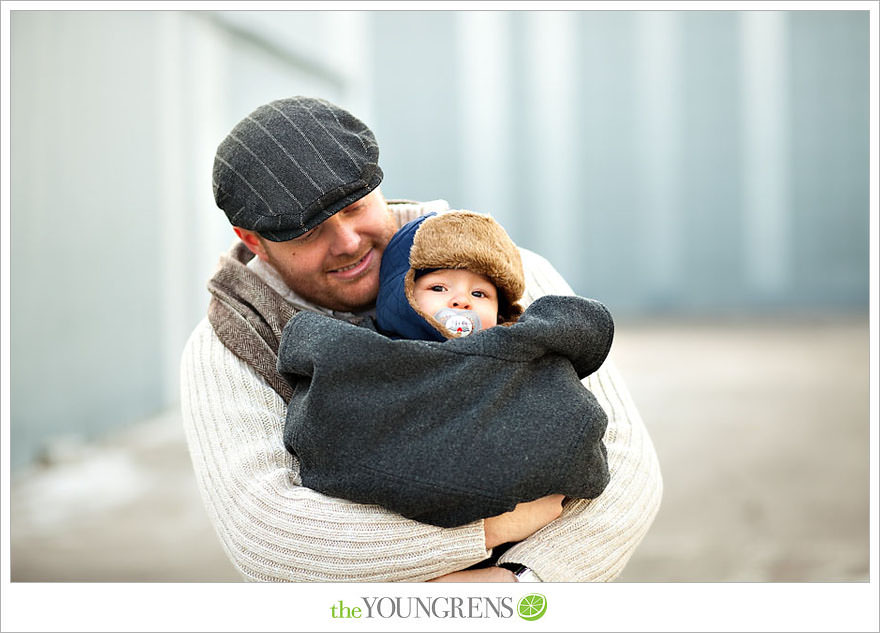 One of my favorites. I have to admit that I get little teary when I look at this image.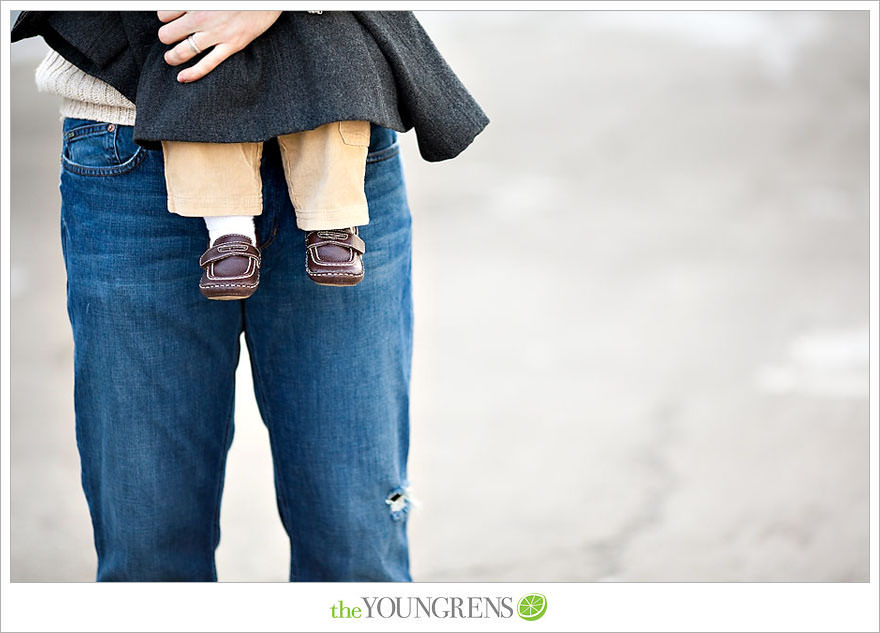 Jared, Lynn, and Noah: Thank you so much for braving the cold and letting us take pictures of your little family! We had so much fun and can't wait to come up in the summer for some real fun in the warmth! Happy New Year!