Hello my lovely readers! We have something fun to share with everyone – MODwedding is a delightful wedding inspiration blog that I've come to love because of it's sincere commitment to modern, elegant weddings (doesn't that sound right up our alley?), and it's put The Youngrens on it's list of Best Wedding Photographers in California. Woo(to the)hoo!
This is such a dear honor, and we couldn't be happier! Check out our profile on MODweddings as well as the weddings we've had featured recently – Cesar & Mel, Greer & Catherine, and Ryan & Jen just to name a few!
Thanks to MODwedding for the lovely honor!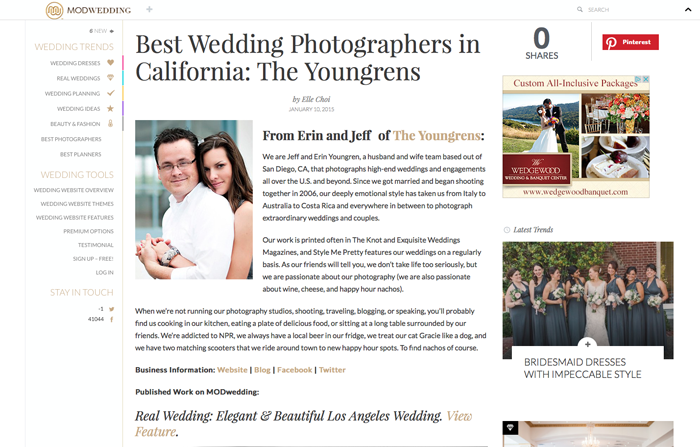 Hugs,
Erin