Ericka is one of those girls with eyes that go deeper than the Grand Canyon. Thoughtful, warm, beautiful, and intimate. Ryan is one of those guys that has a heart the size of Nebraska. Open, tender, devoted, and affectionate.
And the way these two lovebirds fit together is so stinkin' remarkable. I feel like Ericka's deep adoration, the way she leans her head on his shoulder and wraps her finger through his, winds through Ryan's heart with such grace that it leaves the kind of tender mark that is deeper and truer than any other mark.  And I have a feeling that Ryan's sweet smile, the way he pulls her close and constantly glances at her out of the corner of his eye just to make sure that she's really real – that he really did end up with the most beautiful girl in the world – gives Ericka the kind of strength to conquer the world. Or at least the Grand Canyon.
Ryan and Ericka's wedding day was one of those perfect city afternoons. They held their wedding at Cafe Pinot, a tiny cafe and outdoor patio tucked underneath the skyscrapers of downtown Los Angeles and surrounded by beautiful gardens, cypress trees, and the bustling atmosphere of LA. A huge thank you goes out to Chris Clark of Extraordinary Events for coordinating the day. Chris and his wife Robin are the dynamite team that also coordinated Lizzy and Ipp's Pasadena Wedding just a few weeks ago, so it was such a pleasure to hang out with these two again for two weddings in a row!
On to the lovely day – Ryan and Ericka got ready at the elegant Checkers Hotel, and I loved Ericka's ultra-glam ballet flats from Vera Wang Lavender.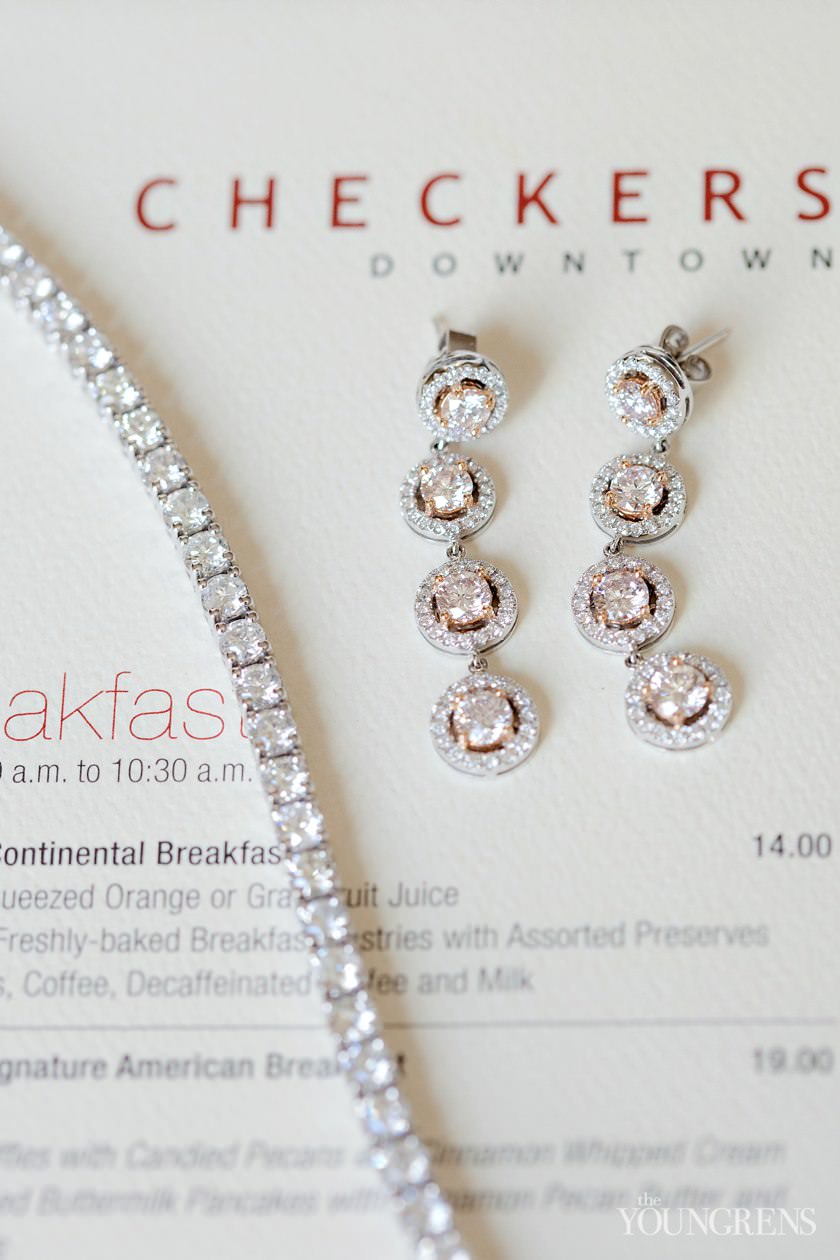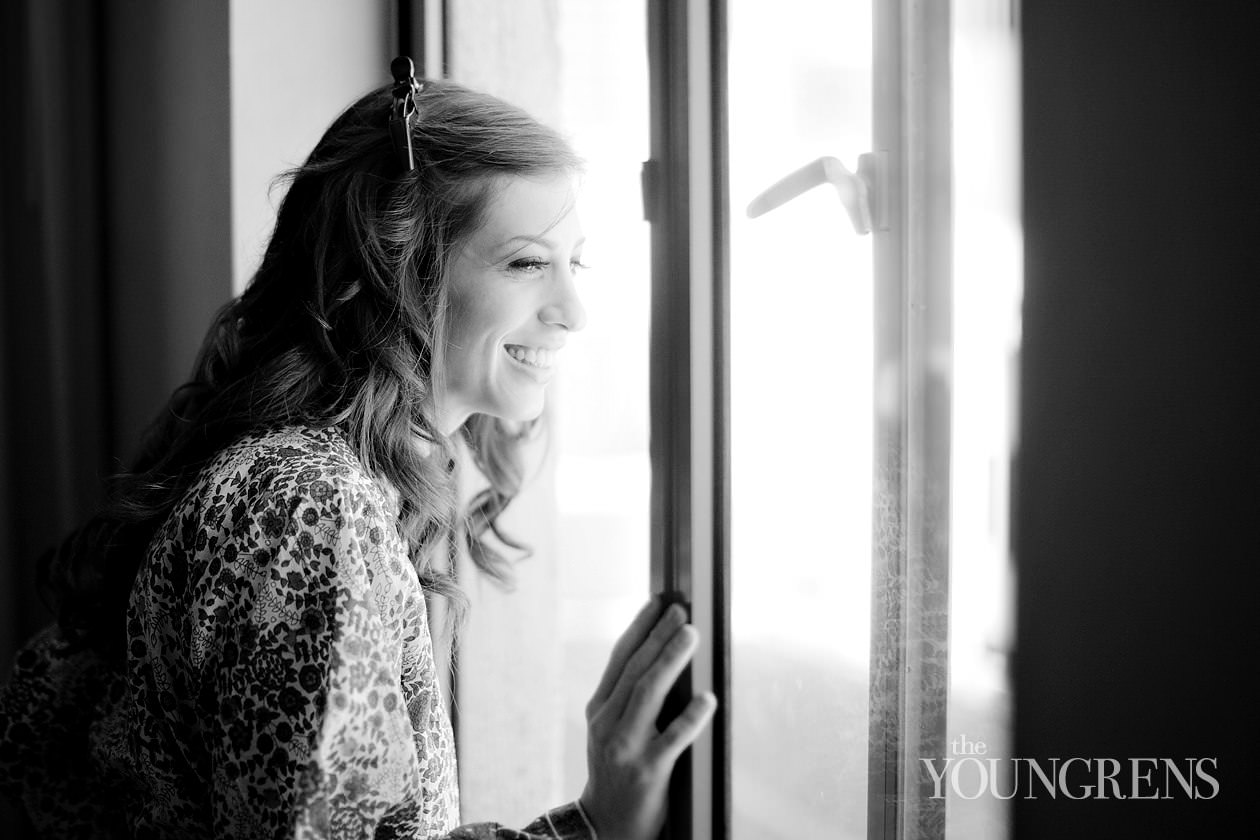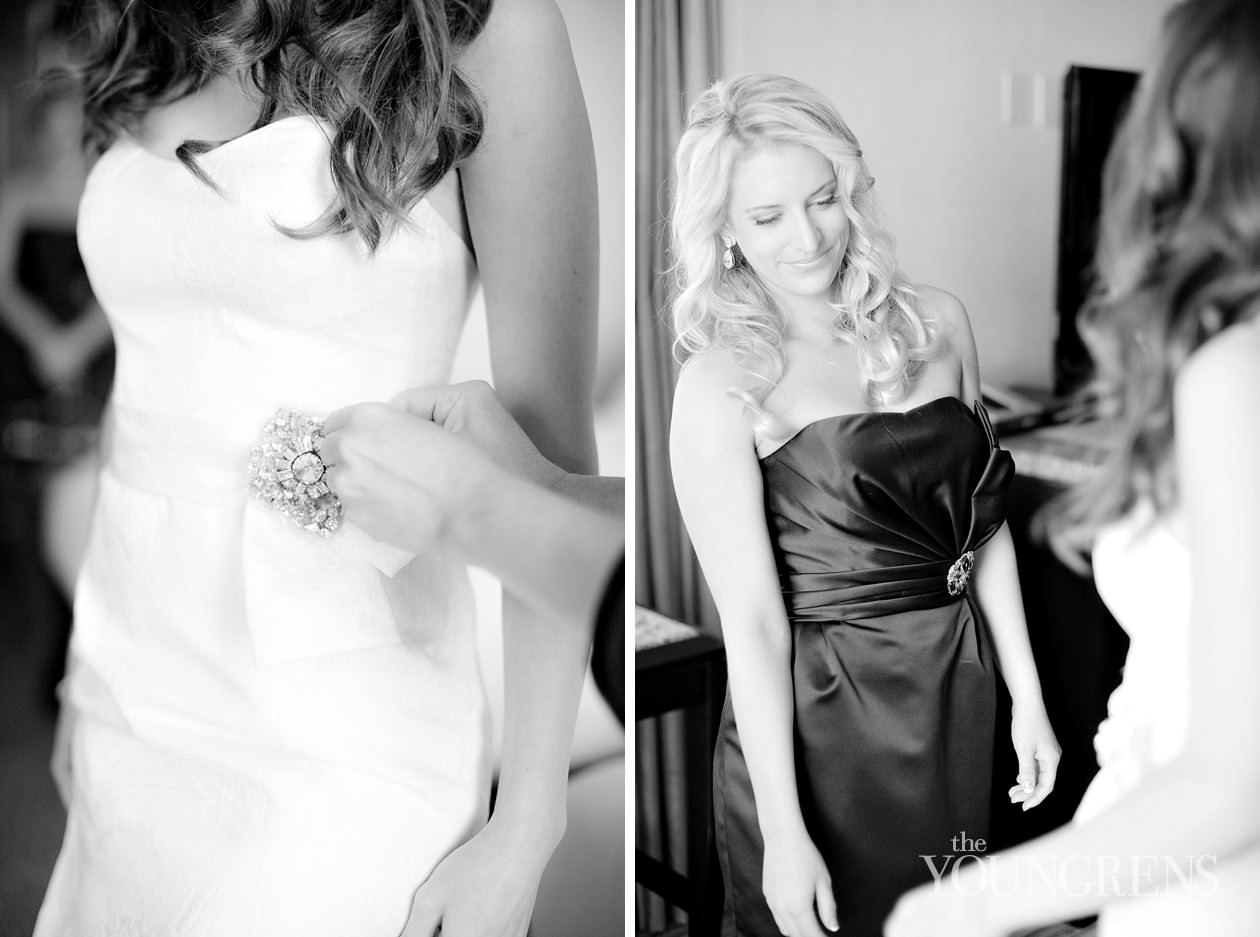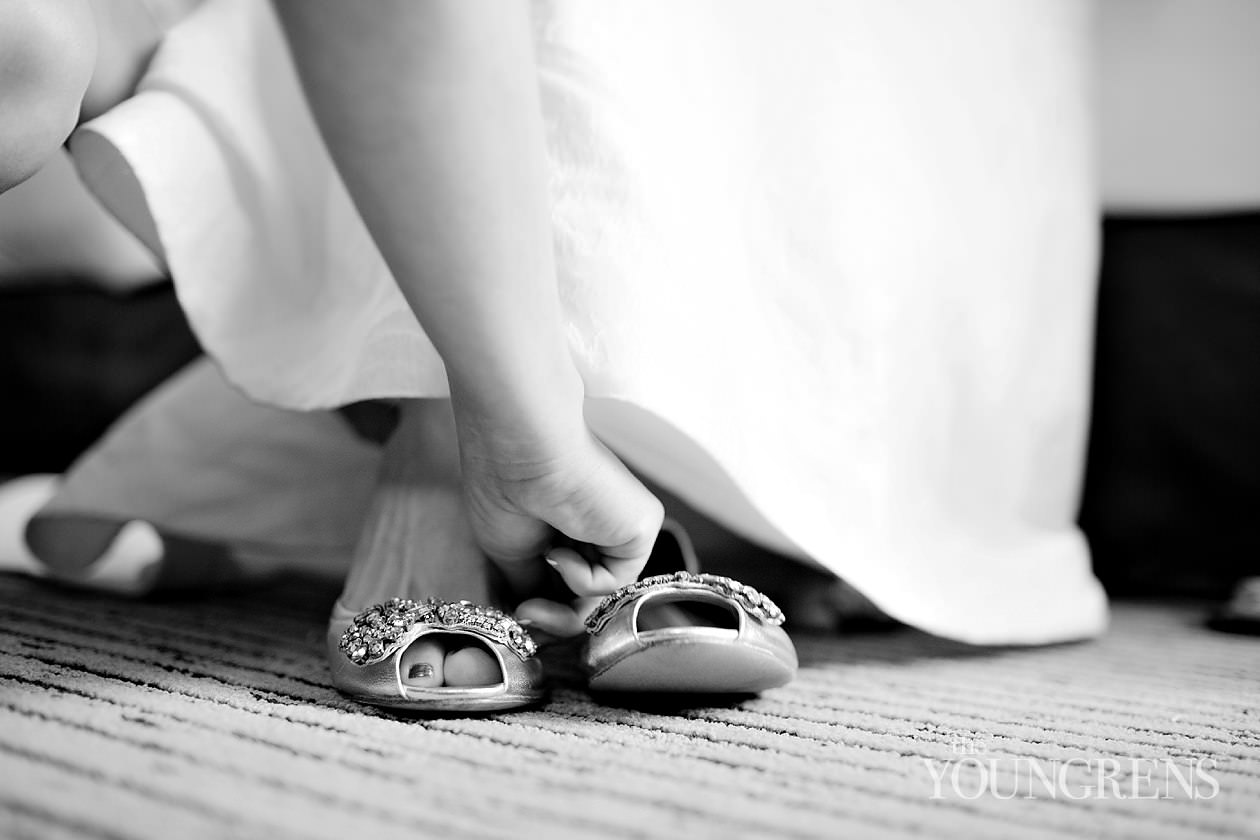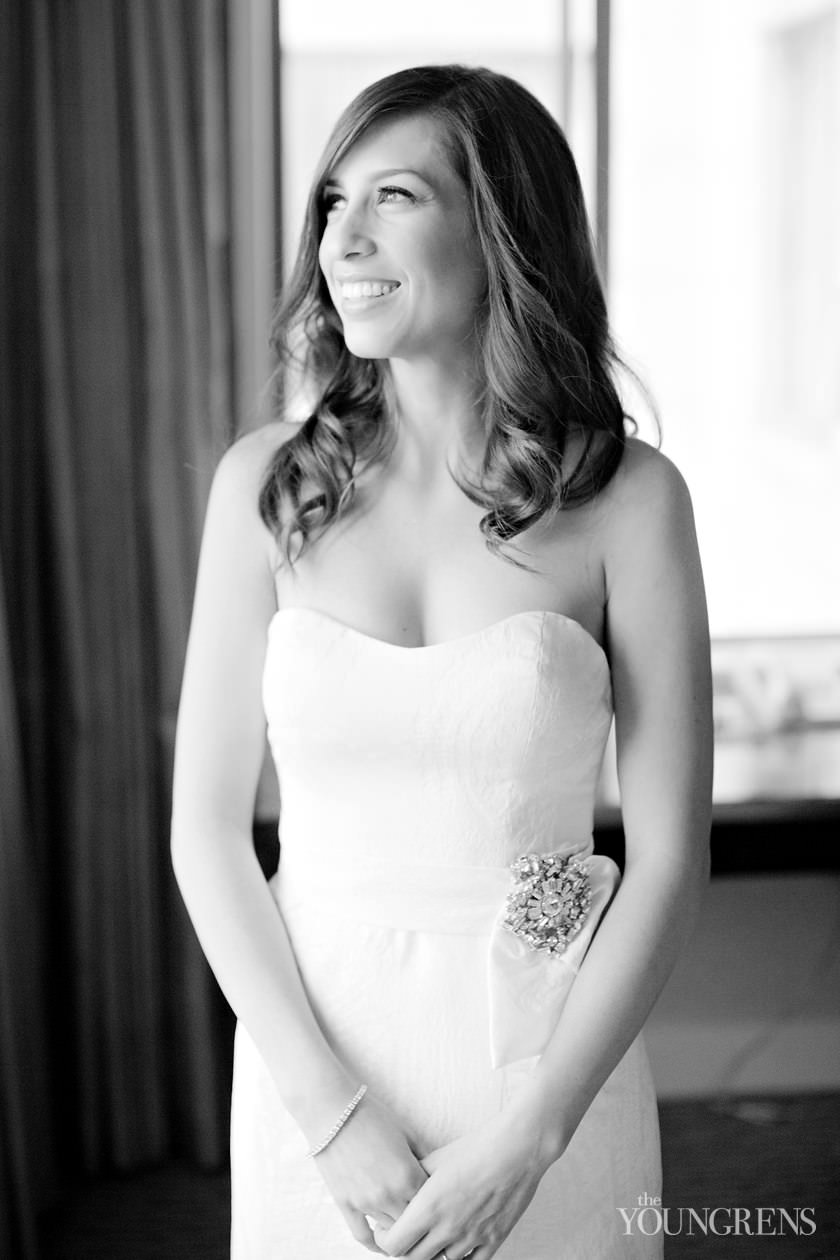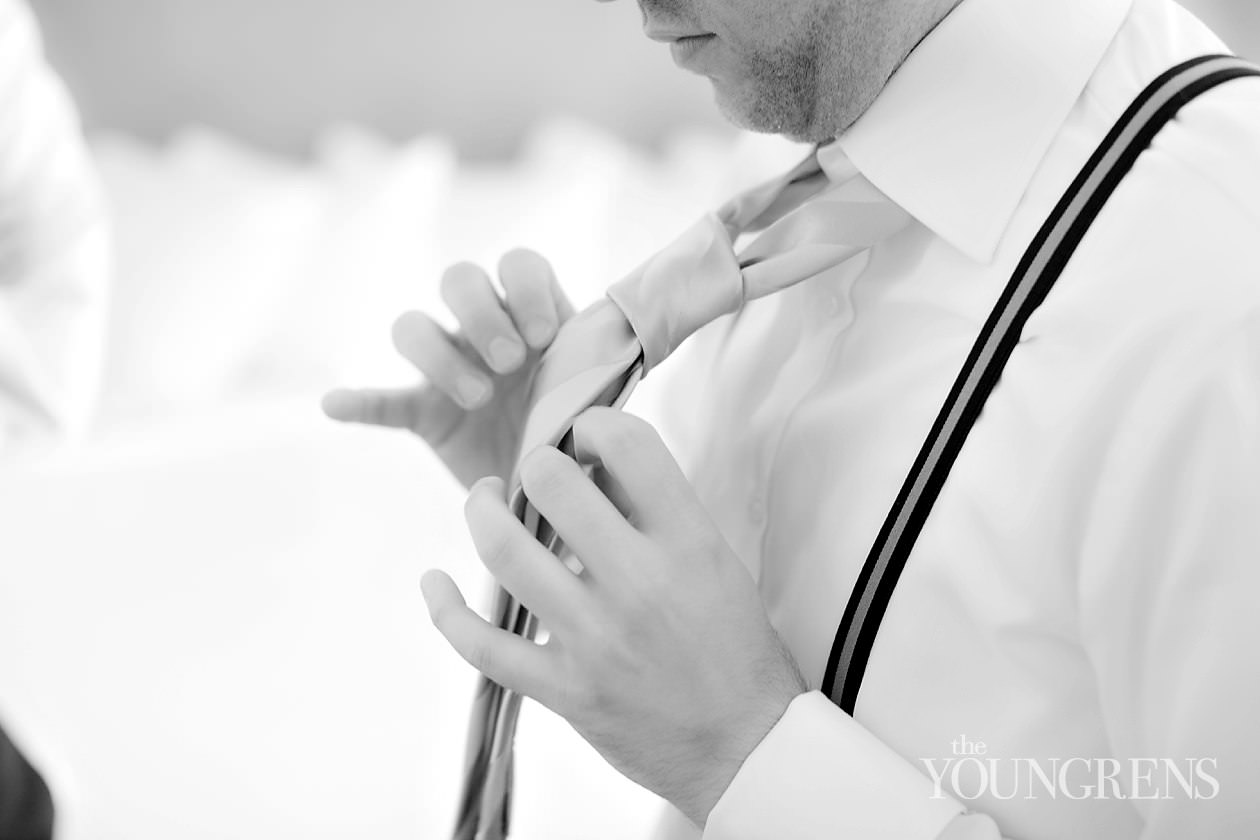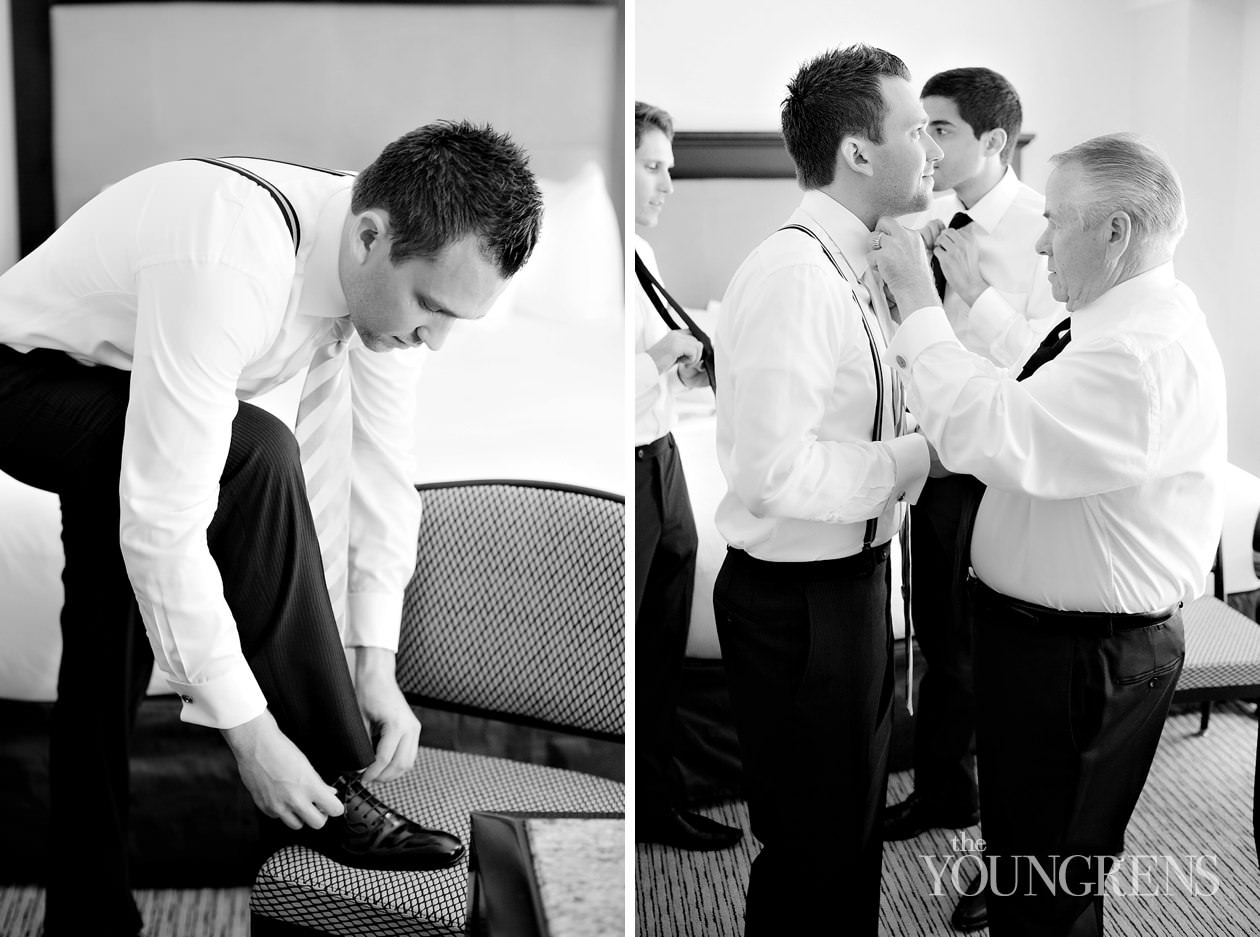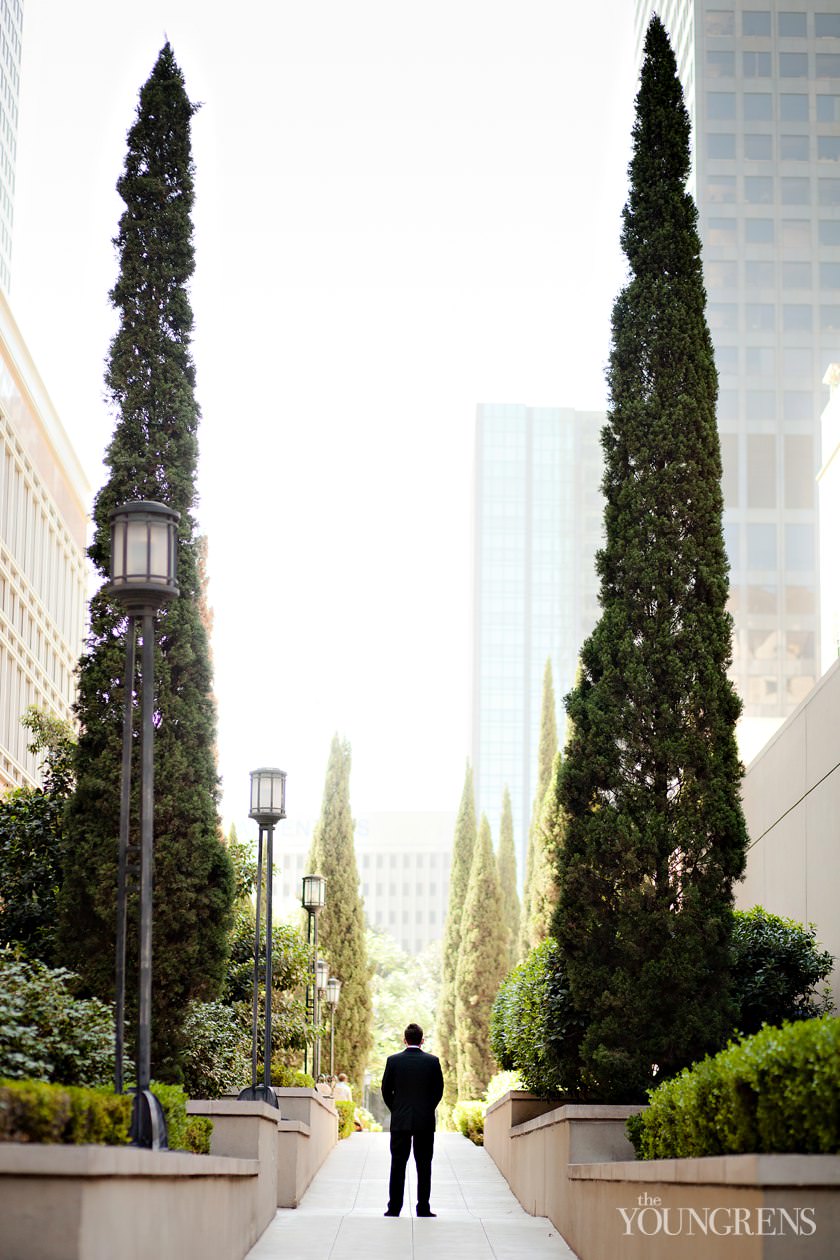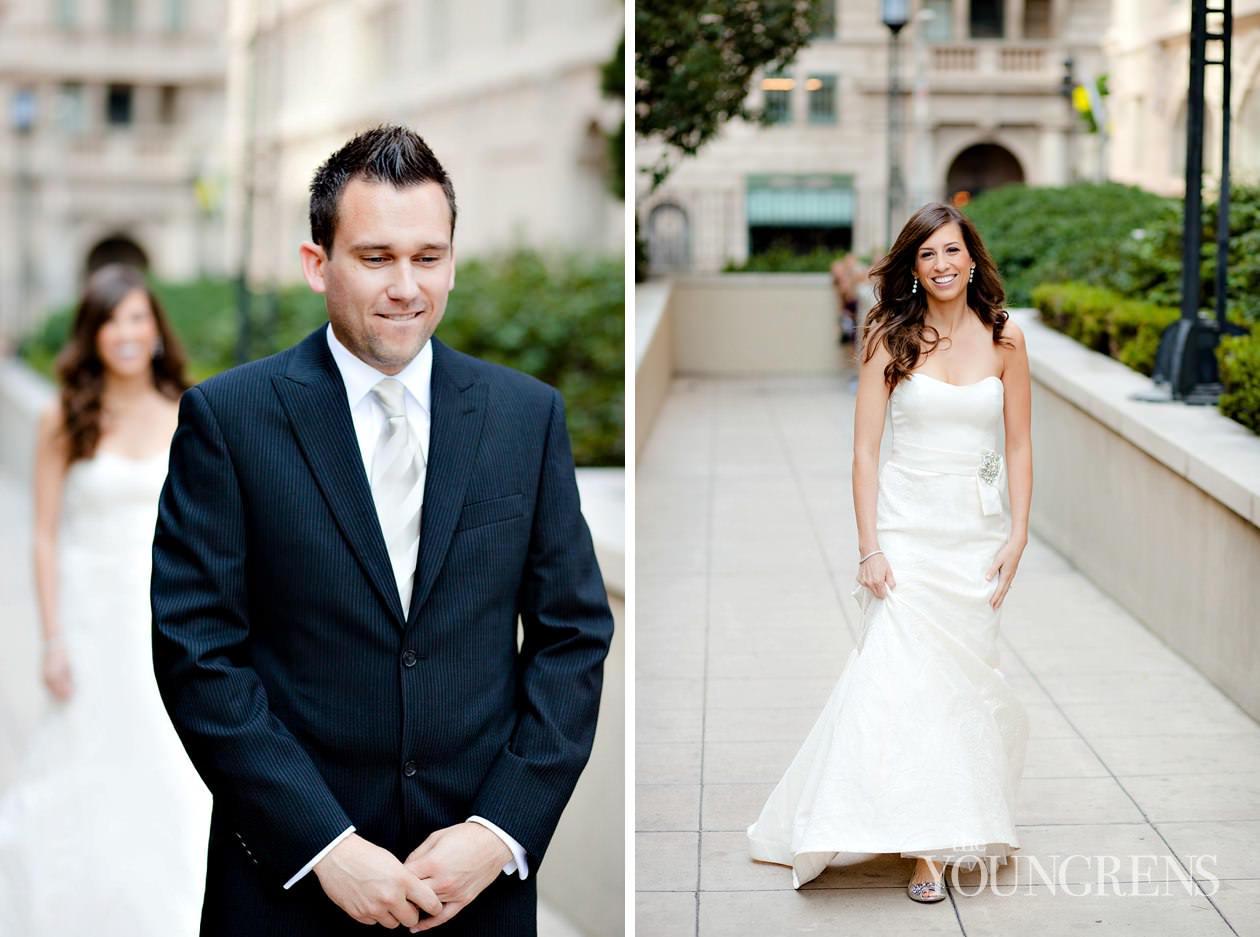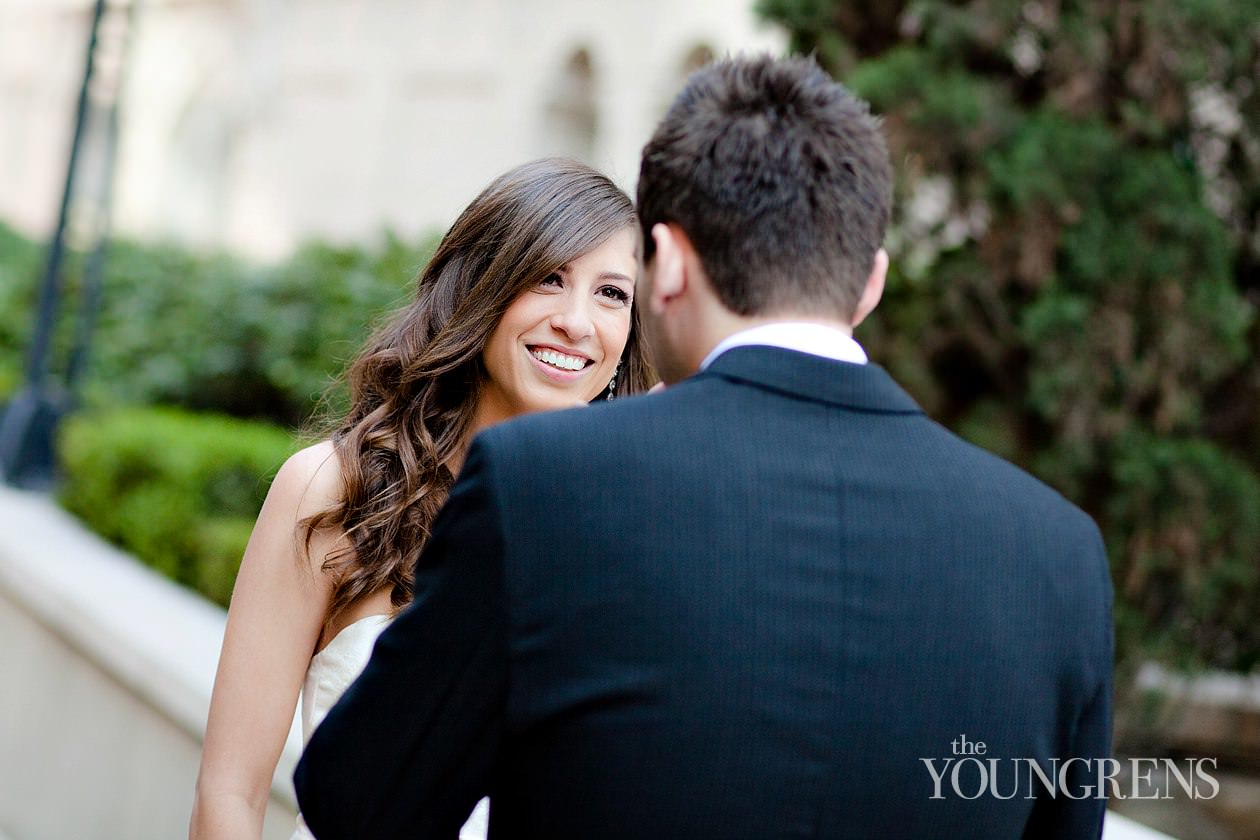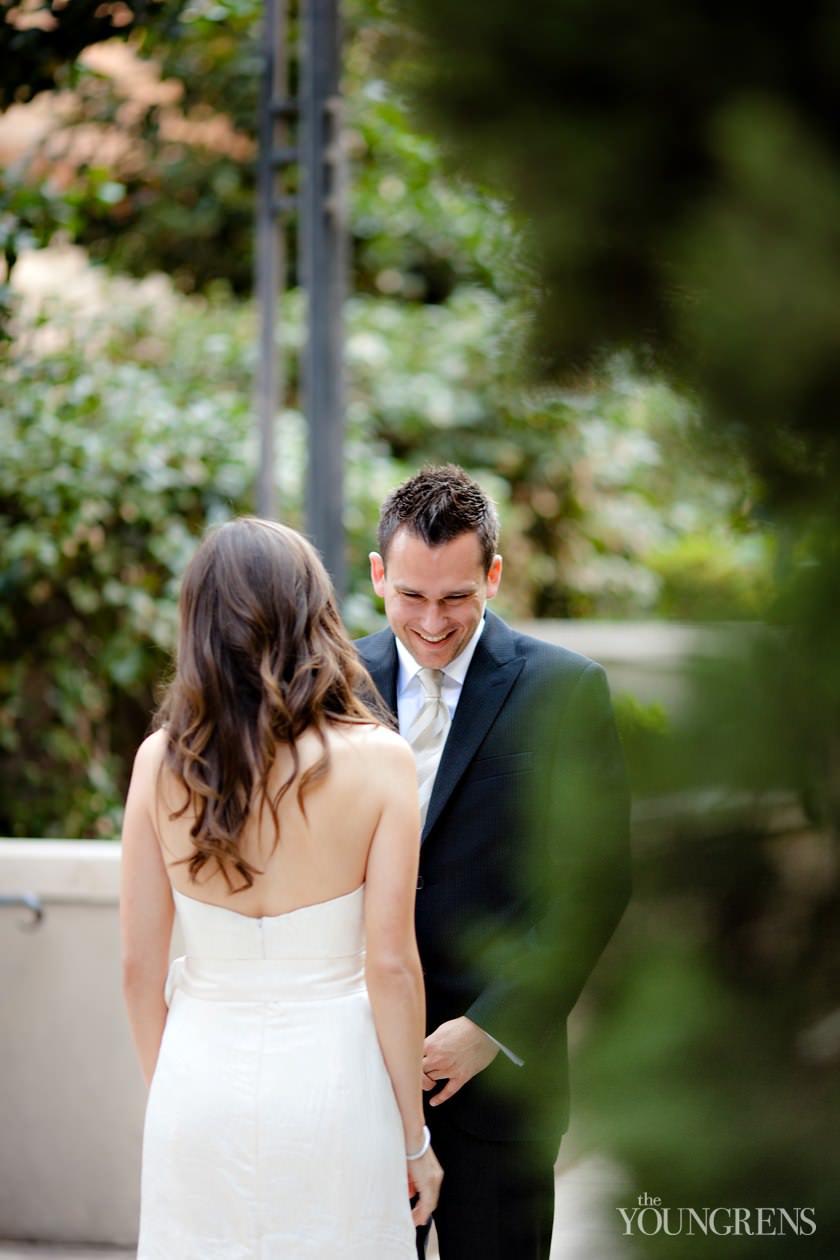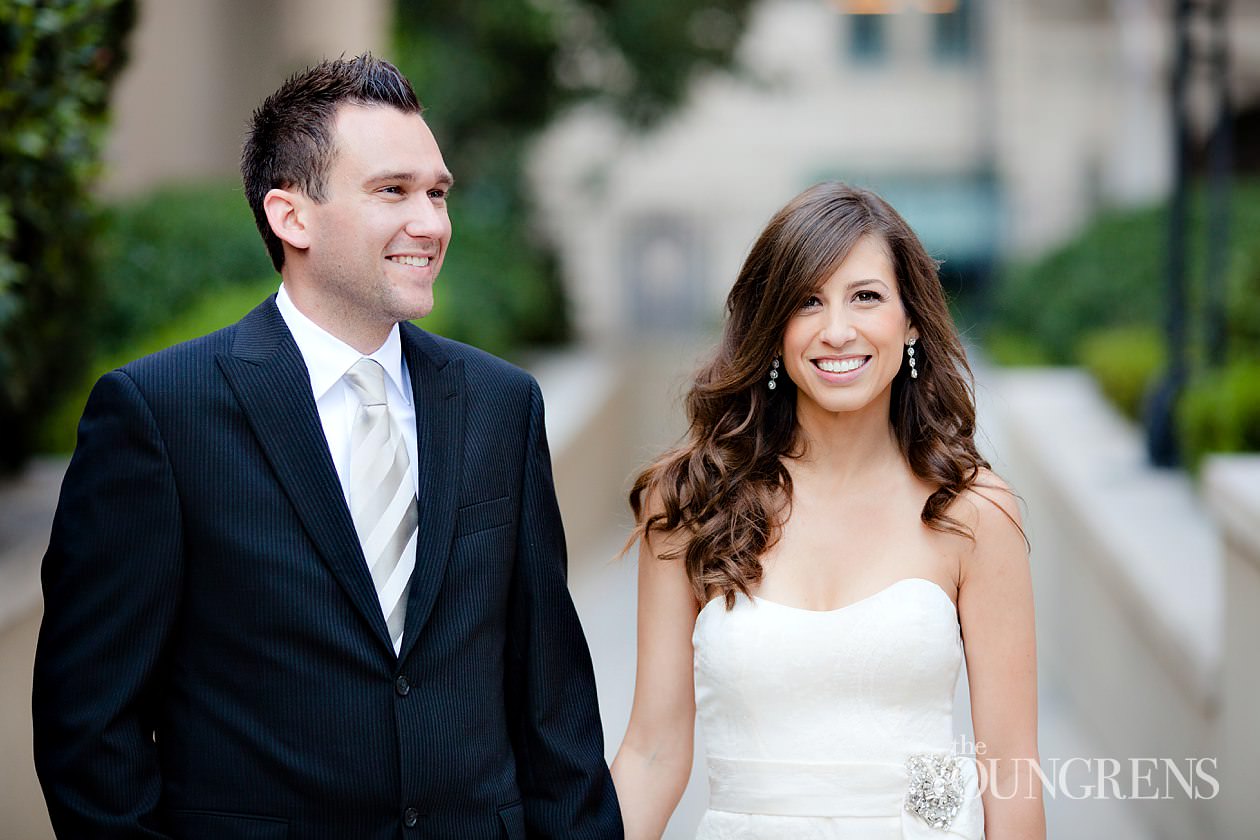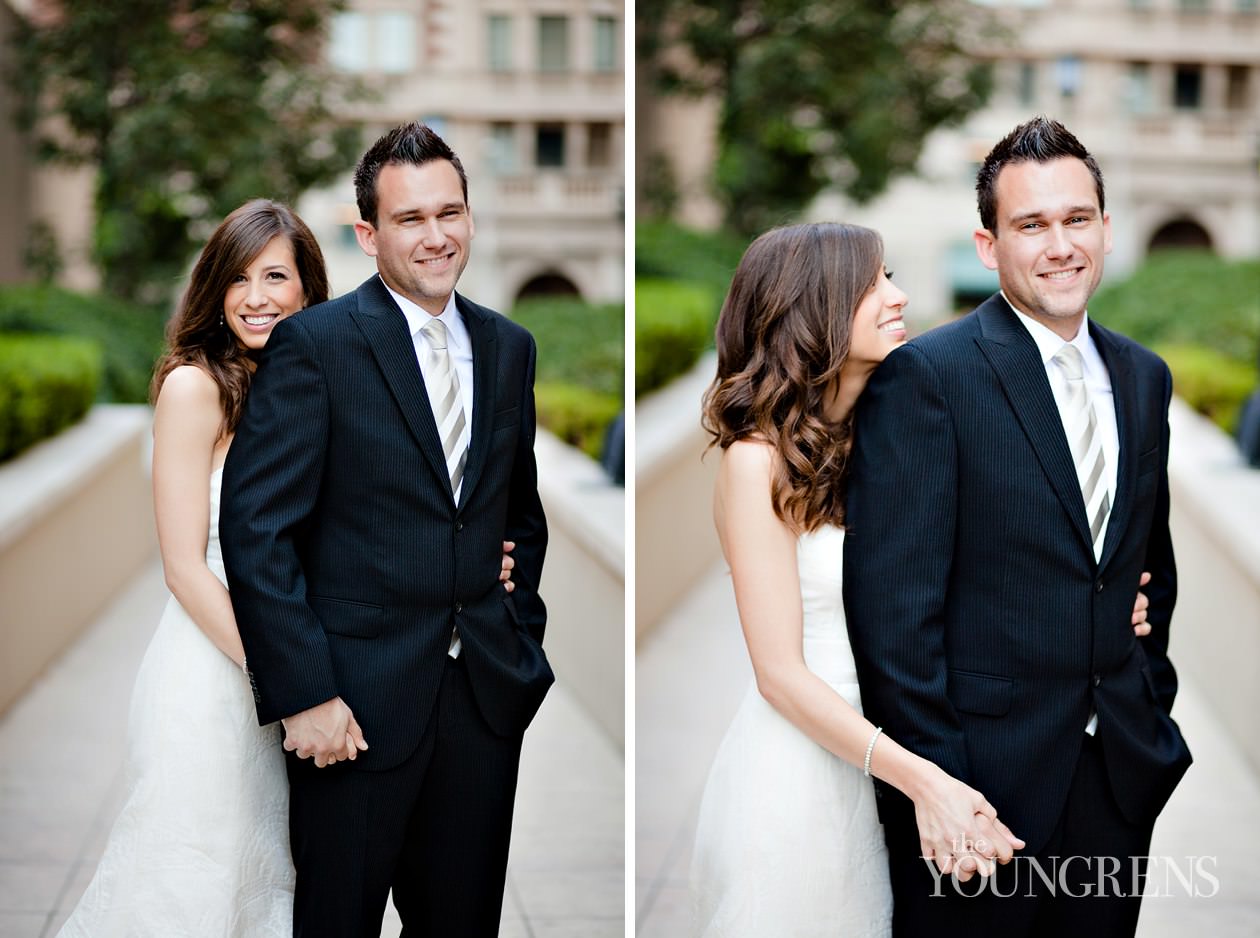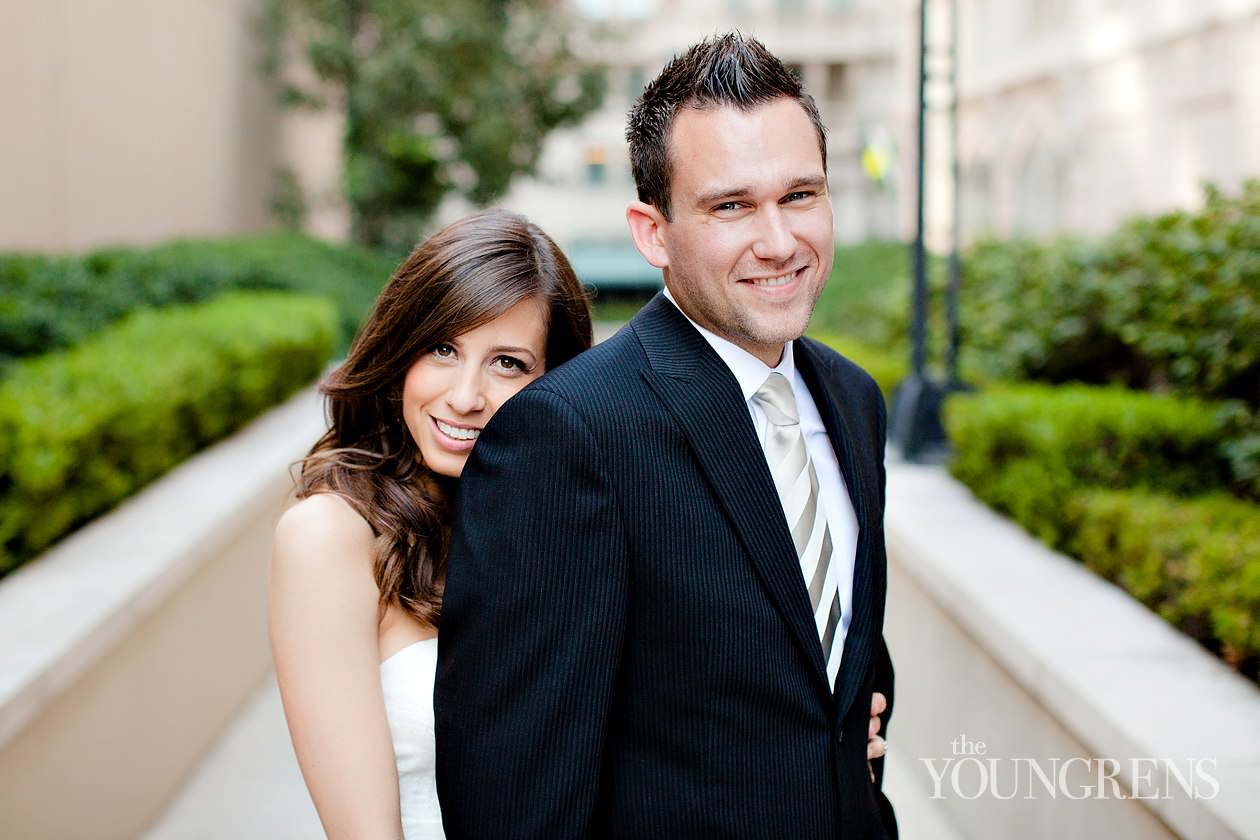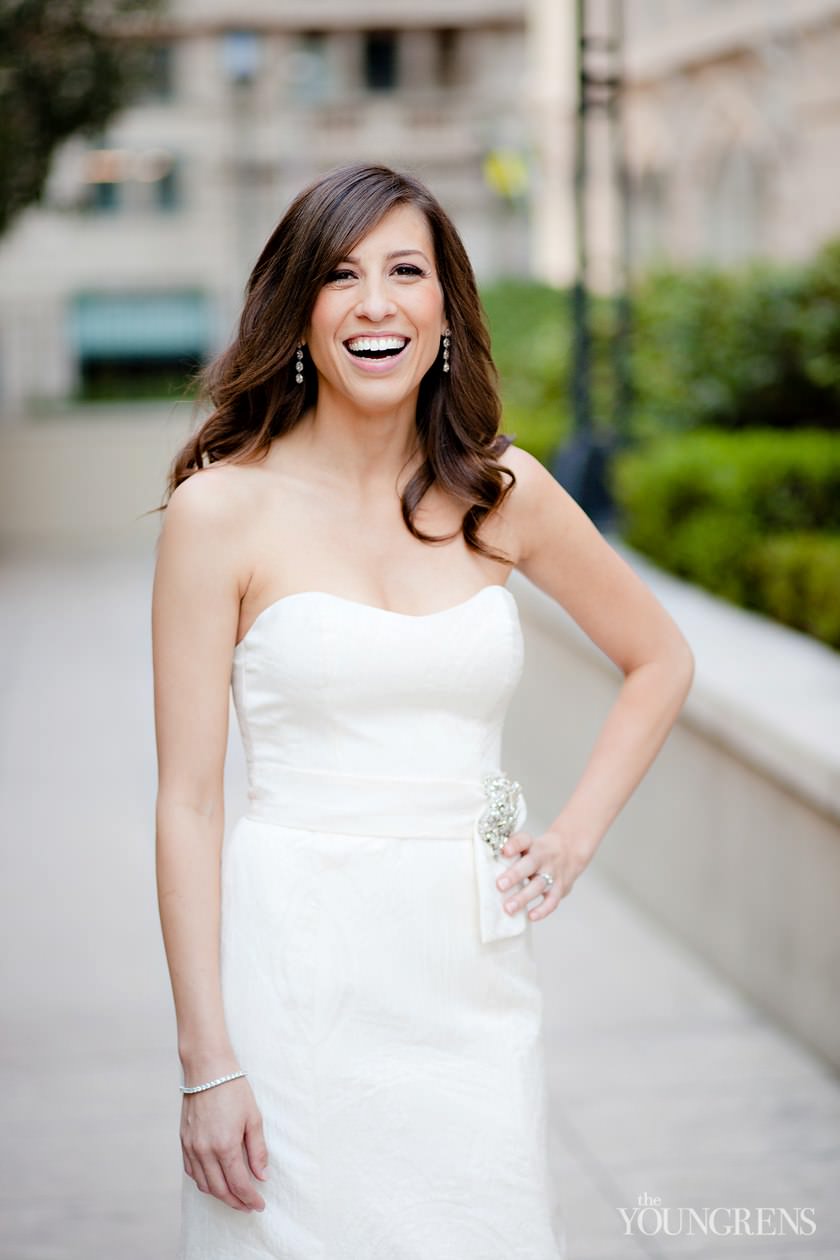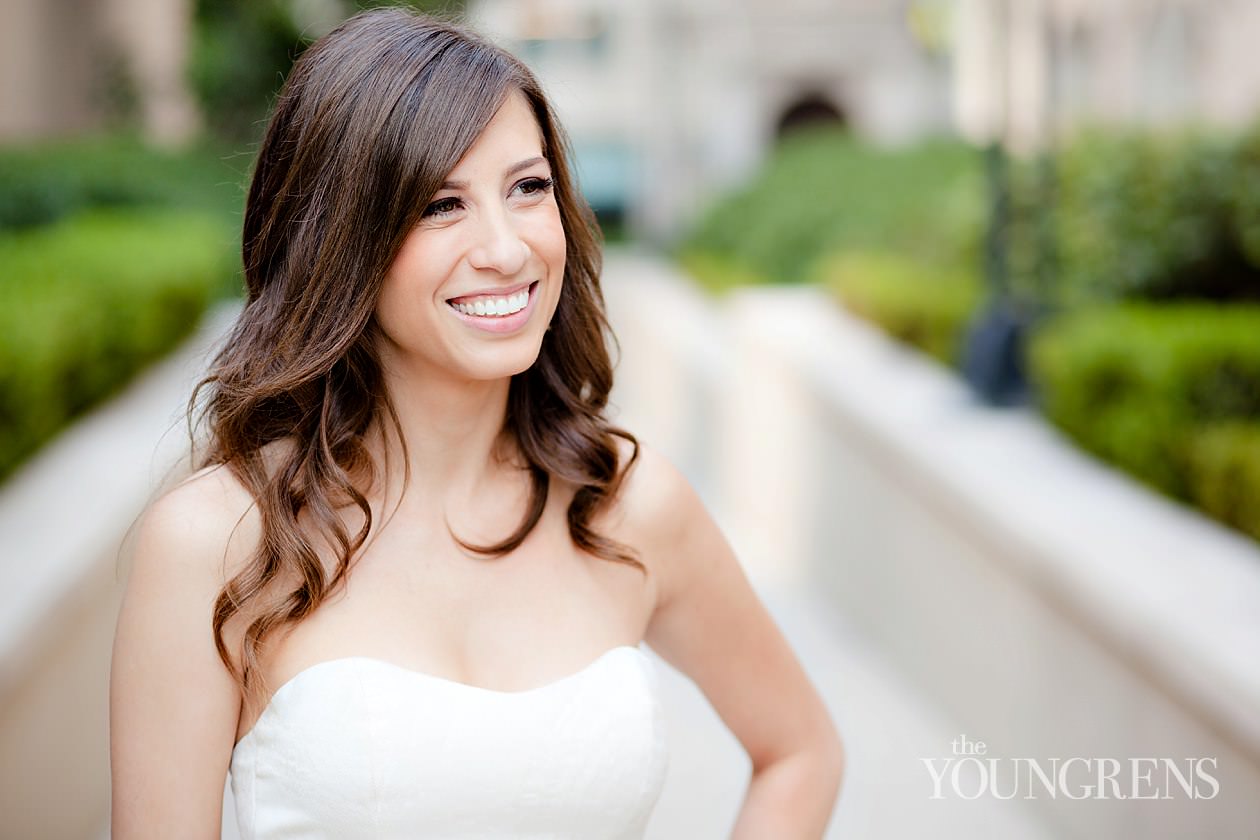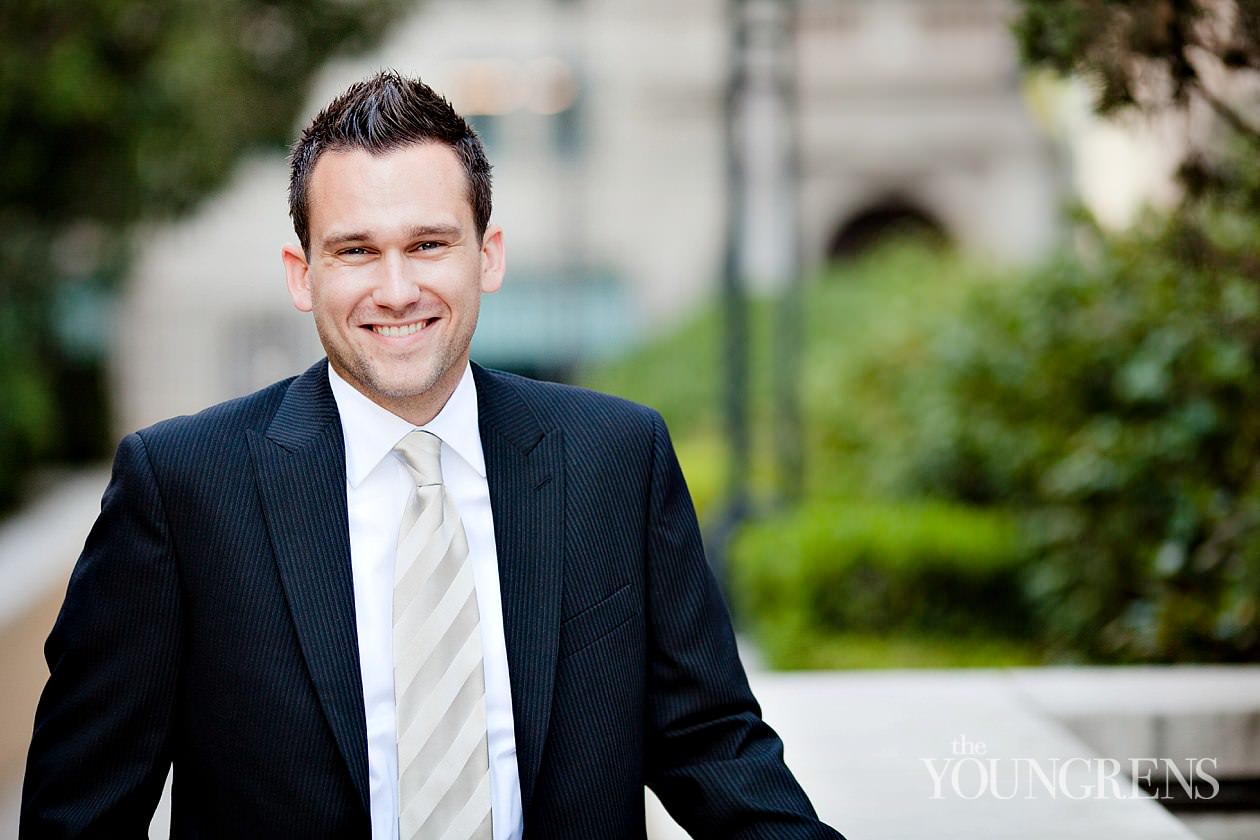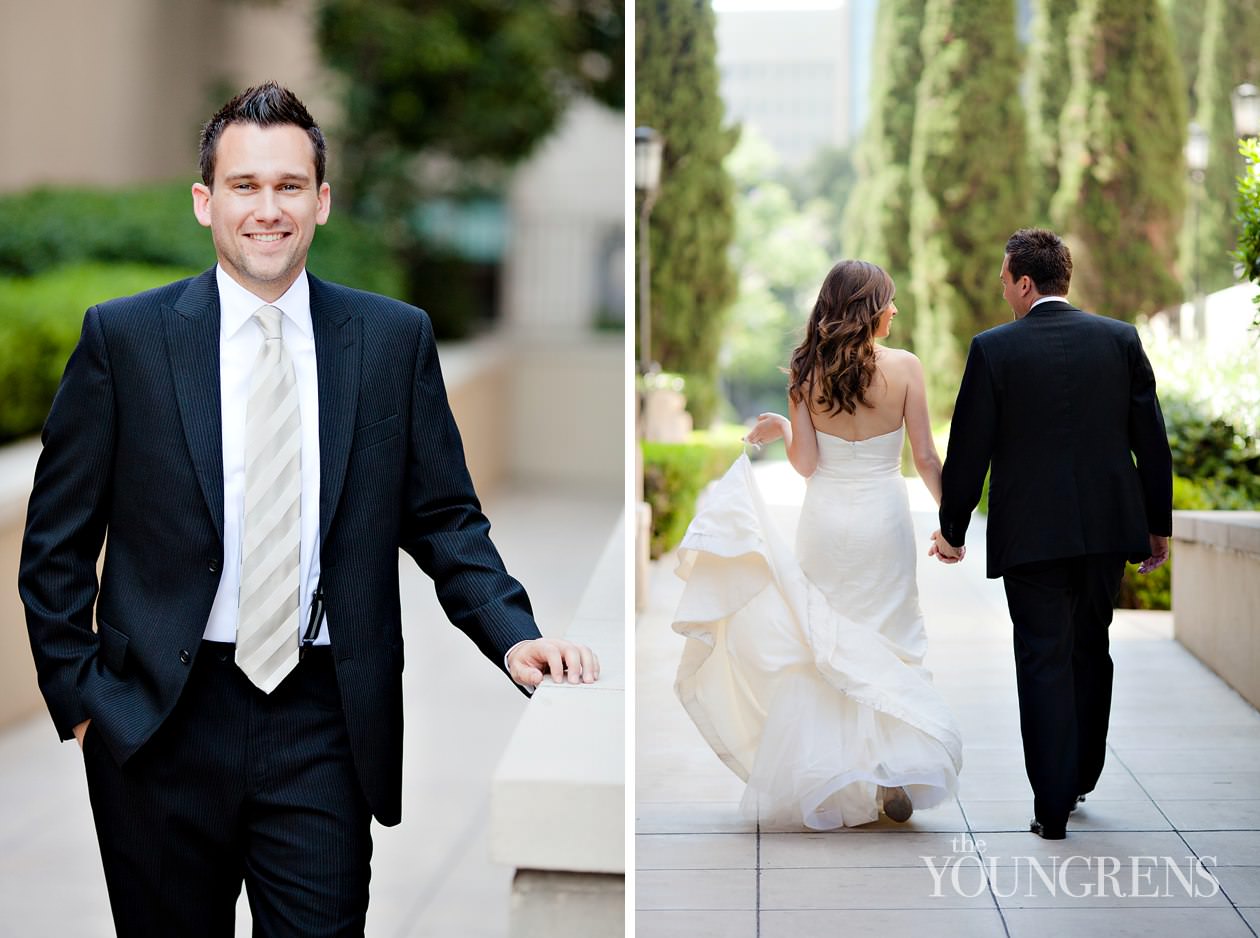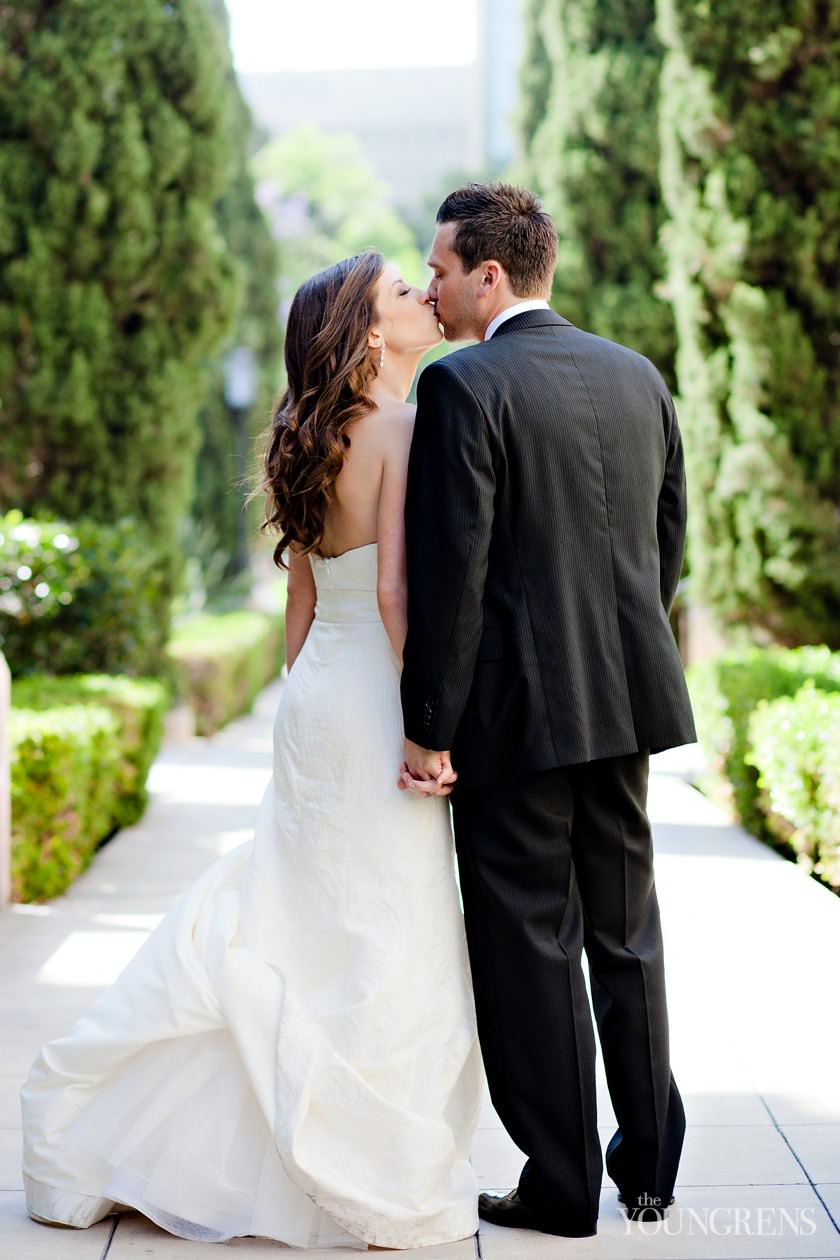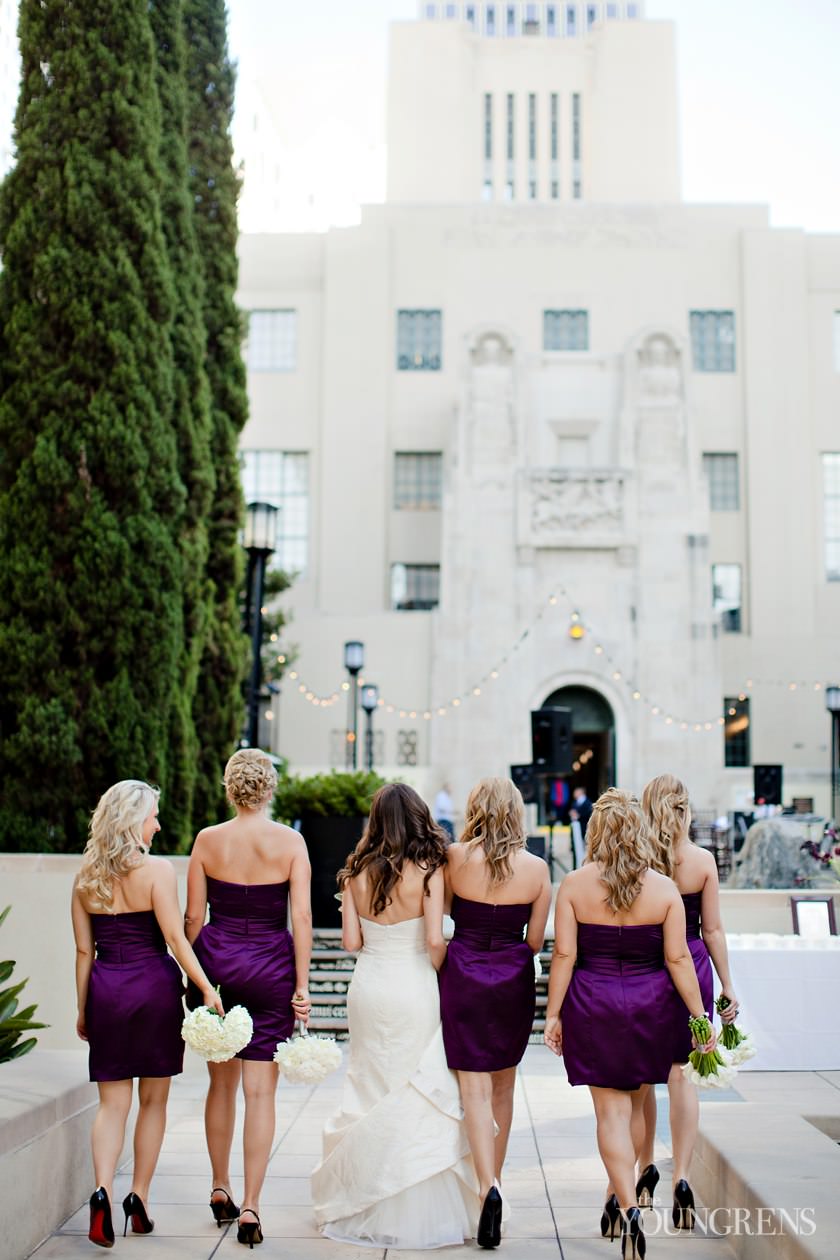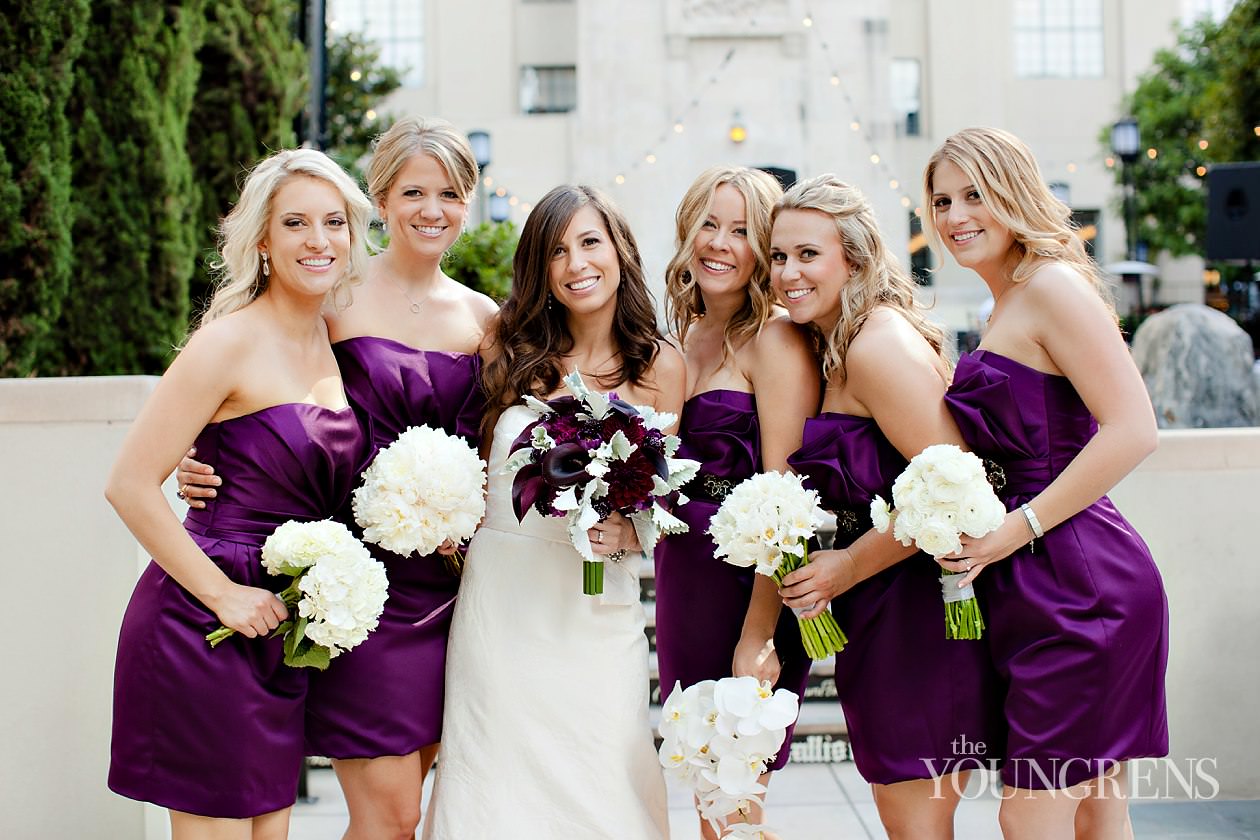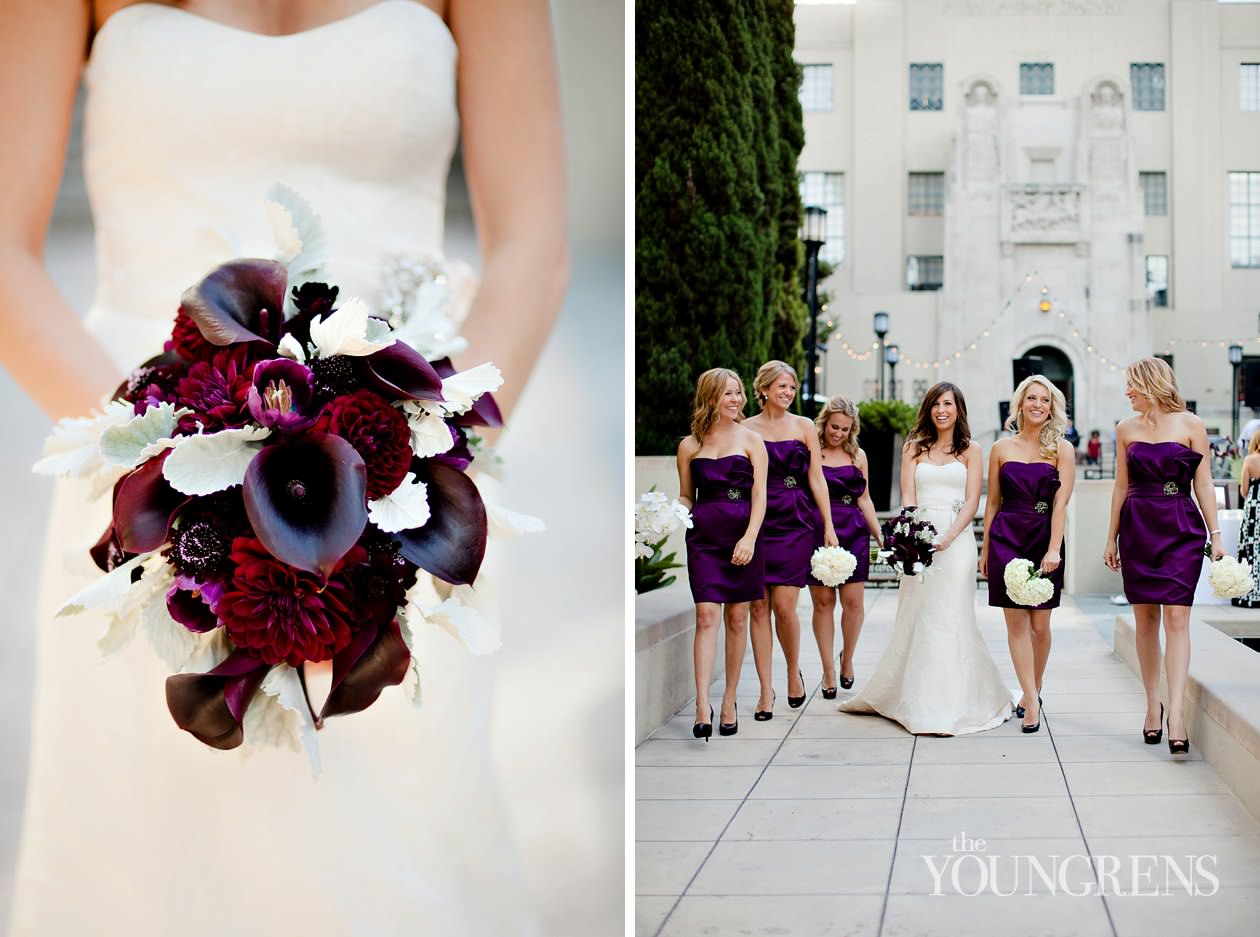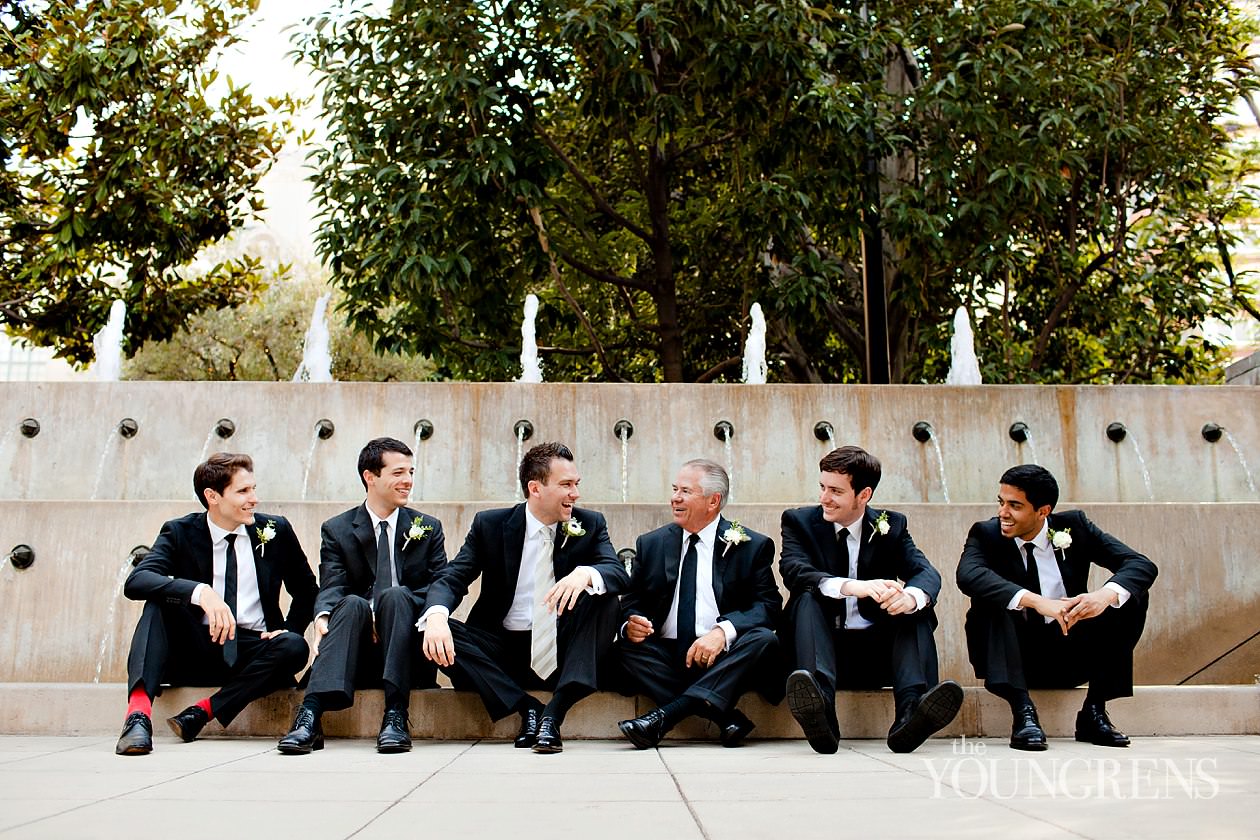 We've got so much more to come from this chic downtown Los Angeles wedding, including the ceremony and all of the reception details. Just think a bit of Tuscany mixed with a fabulous downtown affair beneath bistro lights and glimmering skyscrapers… Can't wait!
Hugs,
Erin