You want to know what I love so much about Calen and Kendall? It's their connectedness. From the moment the girls walked into the getting ready room with breakfast bars in hand until the boys were cheering the limo down the driveway at midnight, the bonds between Calen and Kendall and the rest of their friends and family felt stronger and truer than I've experienced in a long time. The morning blended peels of laughter with tears of joy; the afternoon brought inside jokes mixed with heartfelt hugs; and the evening filled the night with smiles and deep wishes for a lifetime of true fulfillment. These two felt so deeply connected to the people around them – Kendall's bridesmaids were not only girlfriends from childhood and college, but sisters that would walk next to her for the rest of her life. Calen's groomsmen were not just buddies, but pillars of strength that would wrap the two of them into the warmth and protection of community for as long as they needed. And their families – they're amazing, inspiring families – were a solid foundation of love and joy the entire day. And the bonds between all of them felt unbreakable.
That's what I love about Calen and Kendall. I love that they have connected themselves so deeply into the people around them, that it connects them together into a bond of deep, affectionate love that is just as unbreakable as everything else.
Friends and Family: To be notified when the rest of the images are online, please sign the guestbook here.
If you couldn't tell from their Farmers' Market themed engagement session, these two love to be unique, so they held their wedding at a family estate in Dana Point and filled it with adorable details and lots of personality. Everything about their wedding day felt sooooo Calen and Kendall – it was personal, soft, romantic, whimsical, and just plain cute! We began the day with some hang out time with the girls.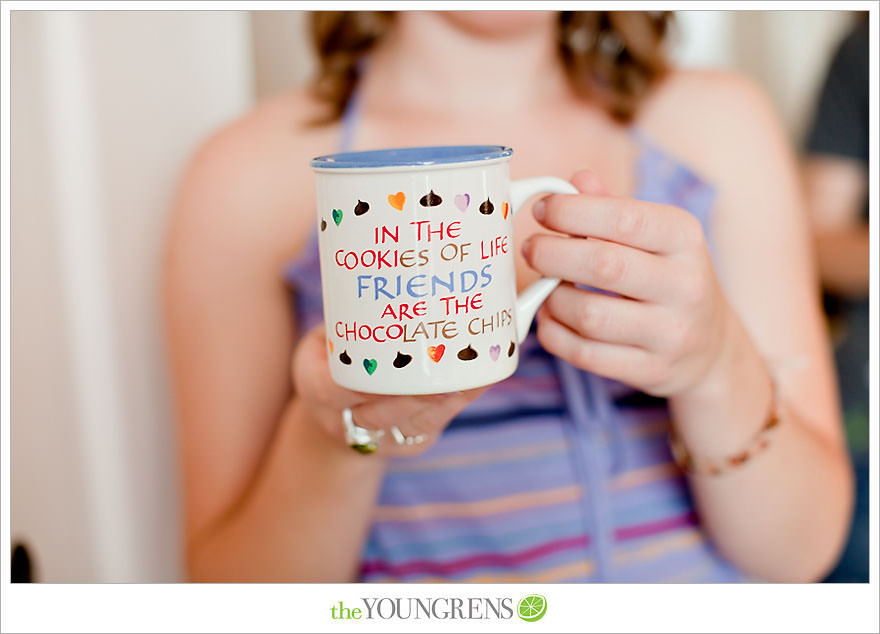 Gotta love a girl in pin curls.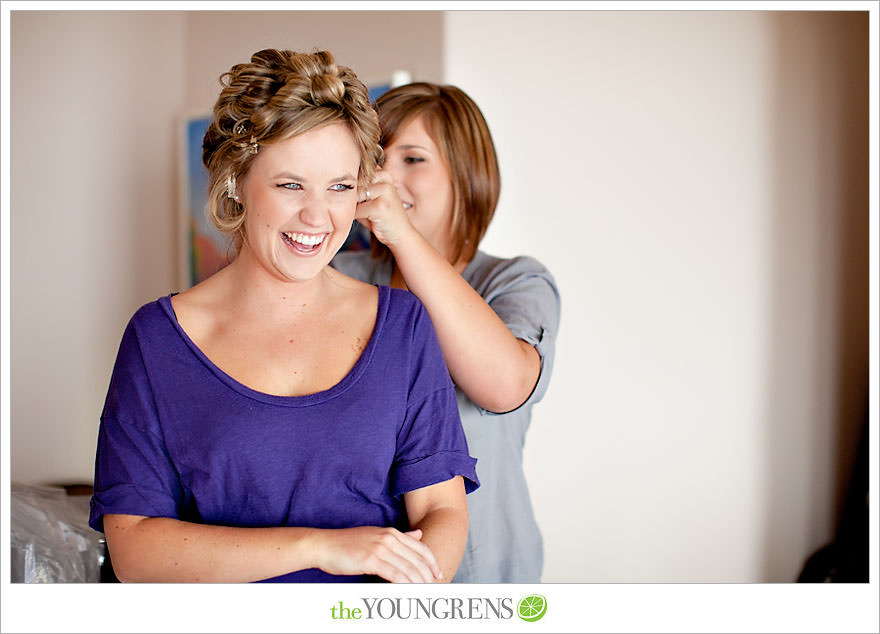 Especially a girl as cute as Kendall.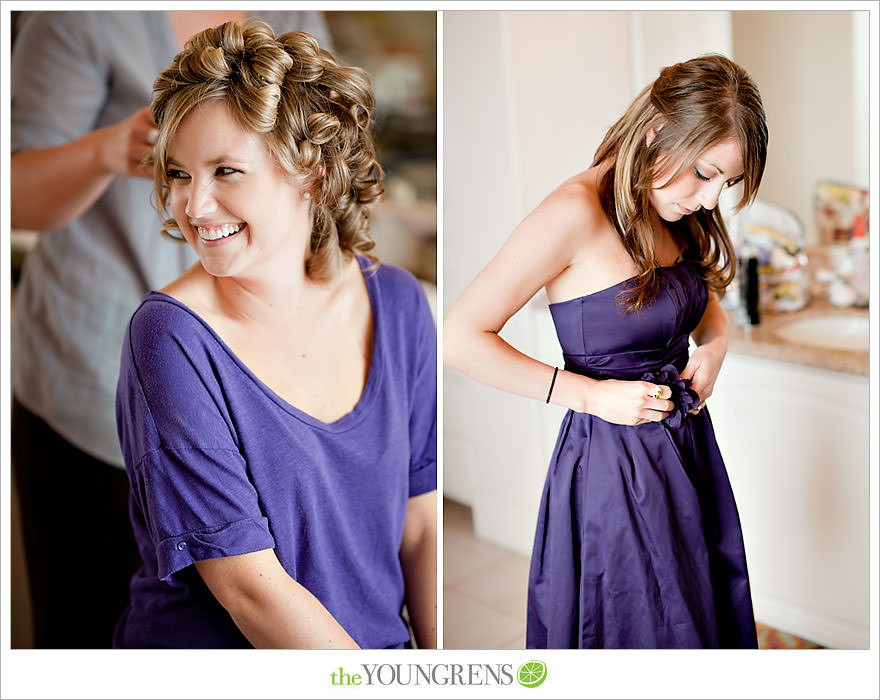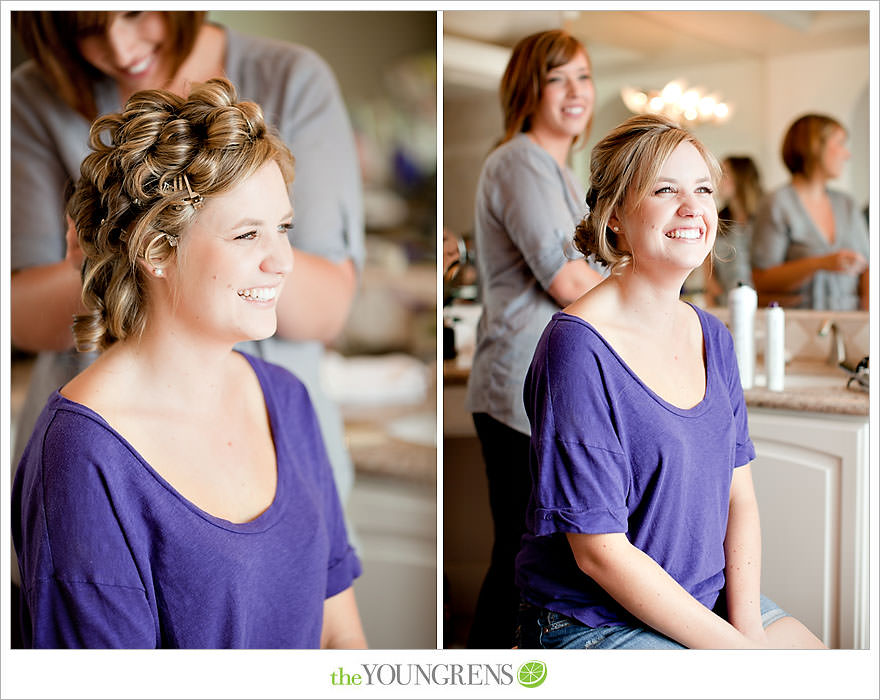 Kendall's girlfriends were keeping her relaxed and entertained with some show tunes and old stories – both of which were hilarious!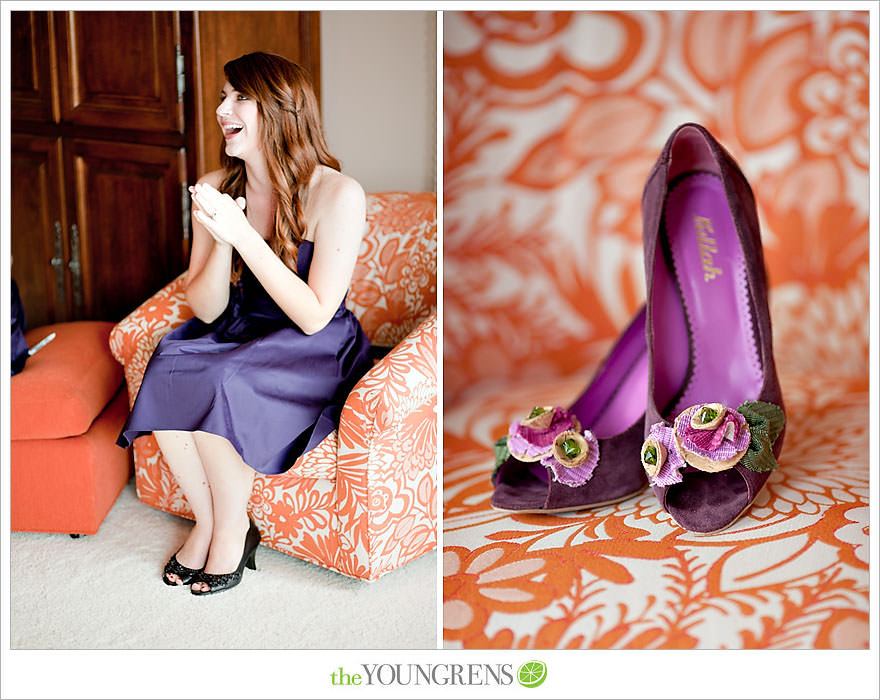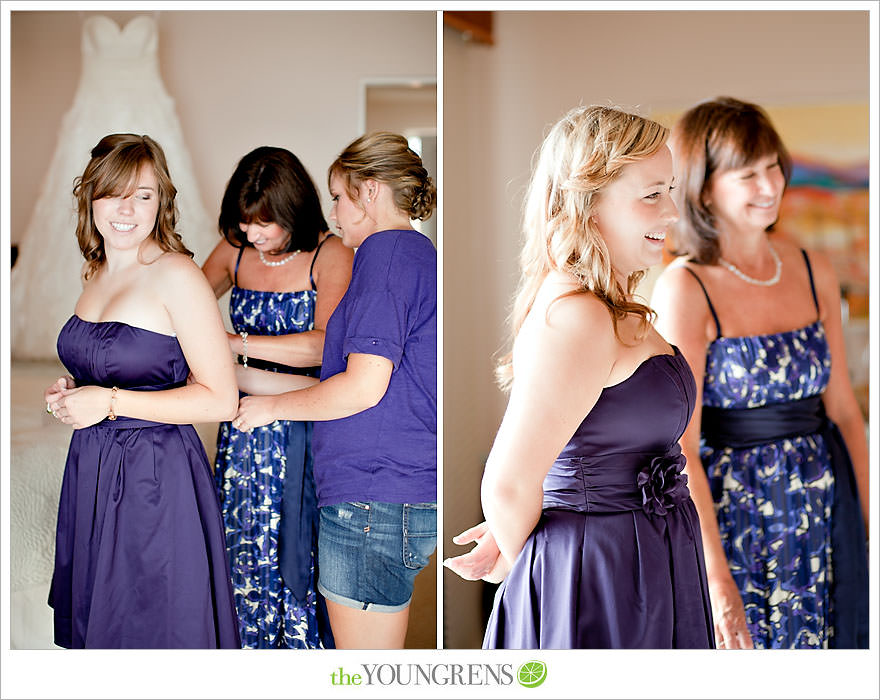 I'm all about efficiency, and nothing is more efficient that a dress train.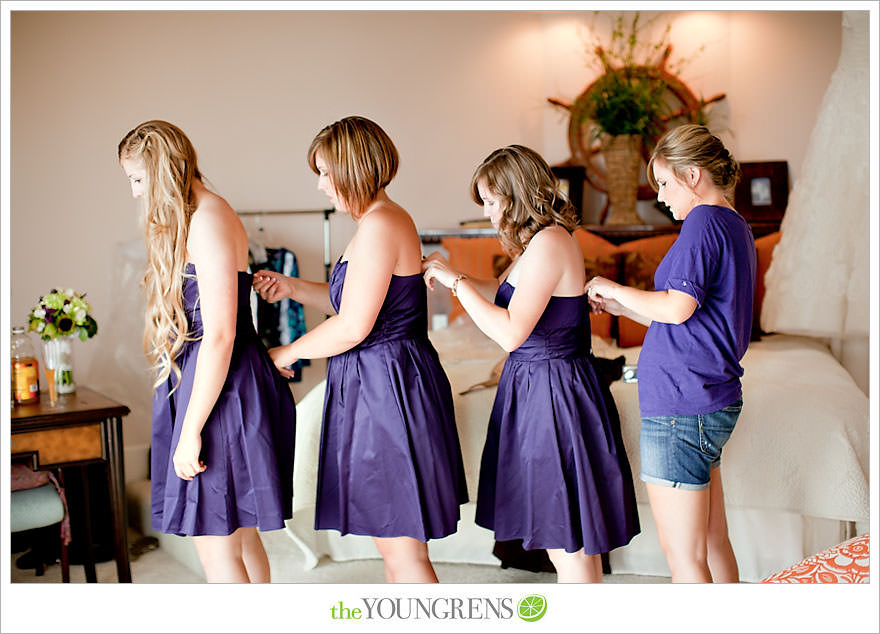 Seriously, you couldn't get any sweeter than the gorgeous Kendall and her amazing family.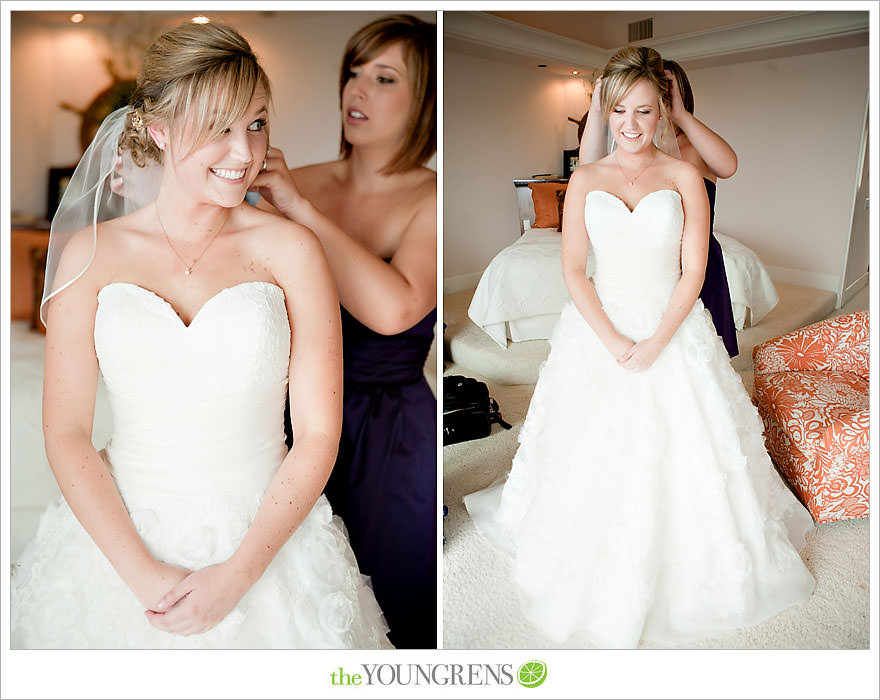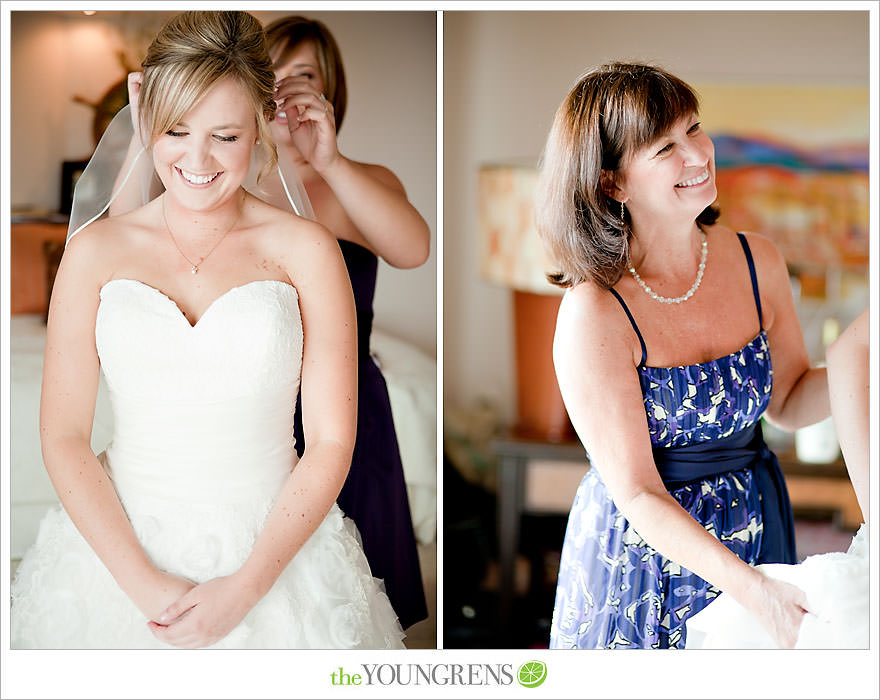 A little scent from Anthro to top it all off.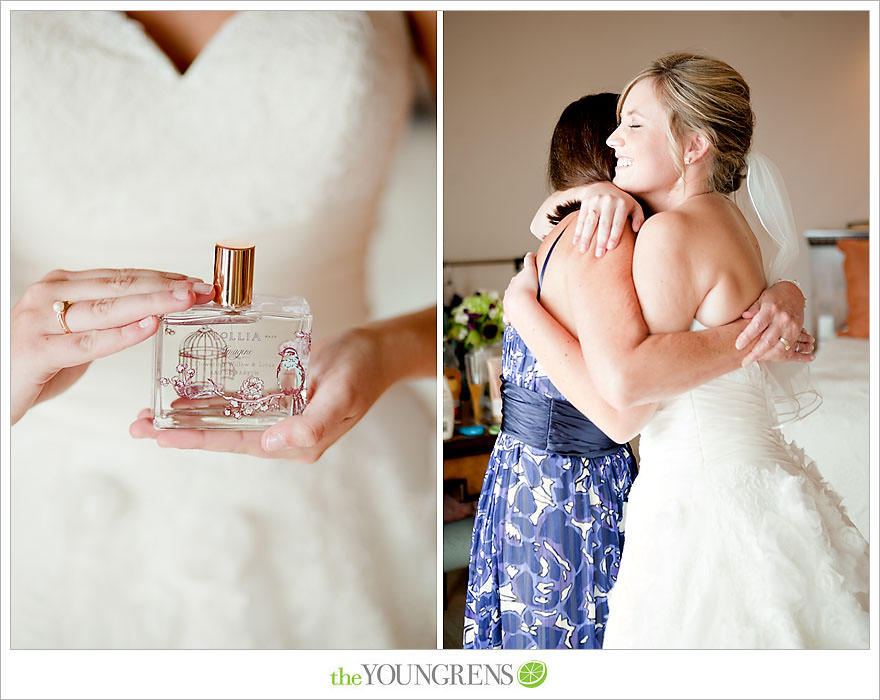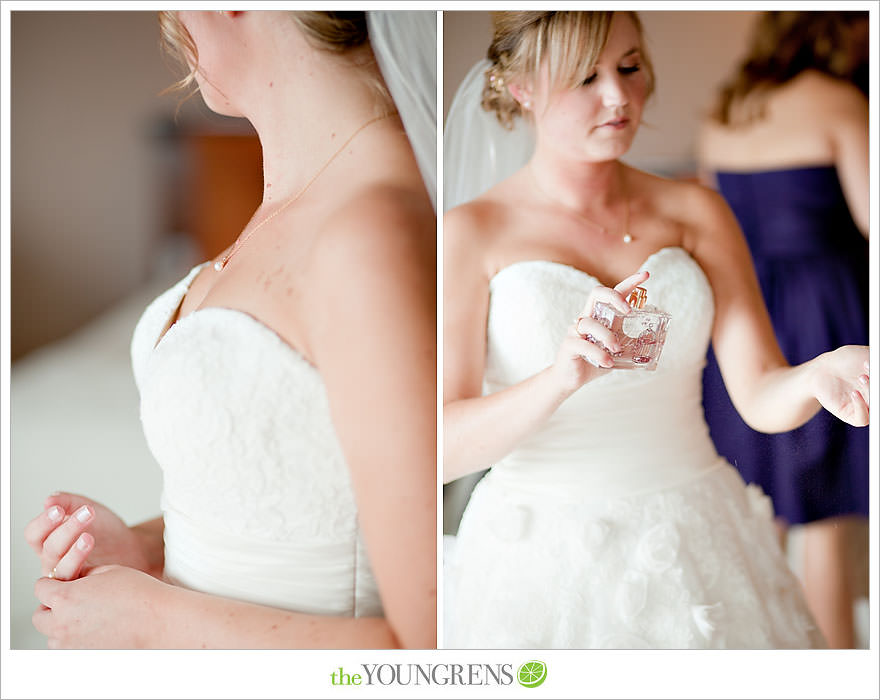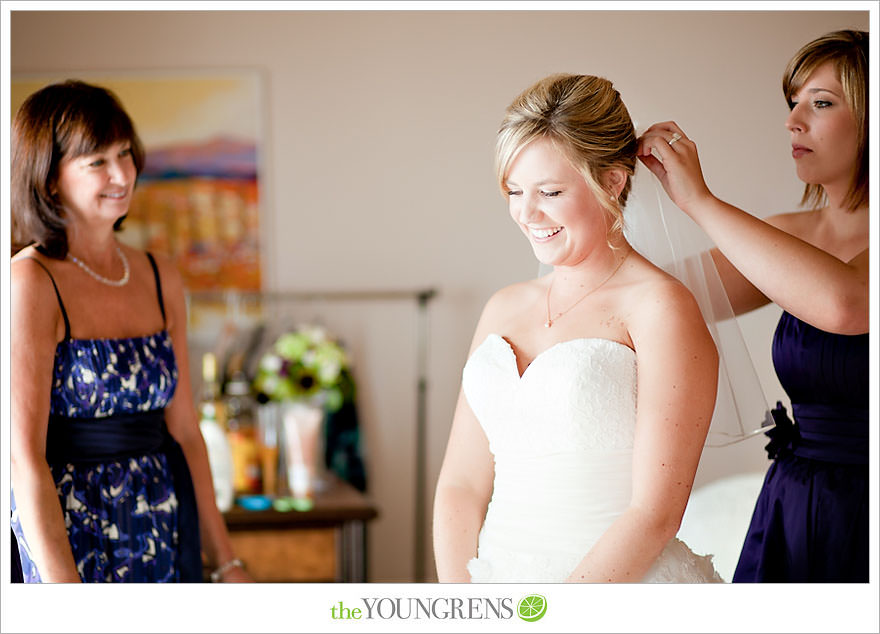 I LOVED Kendall's father who was blown away by his gorgeous daughter.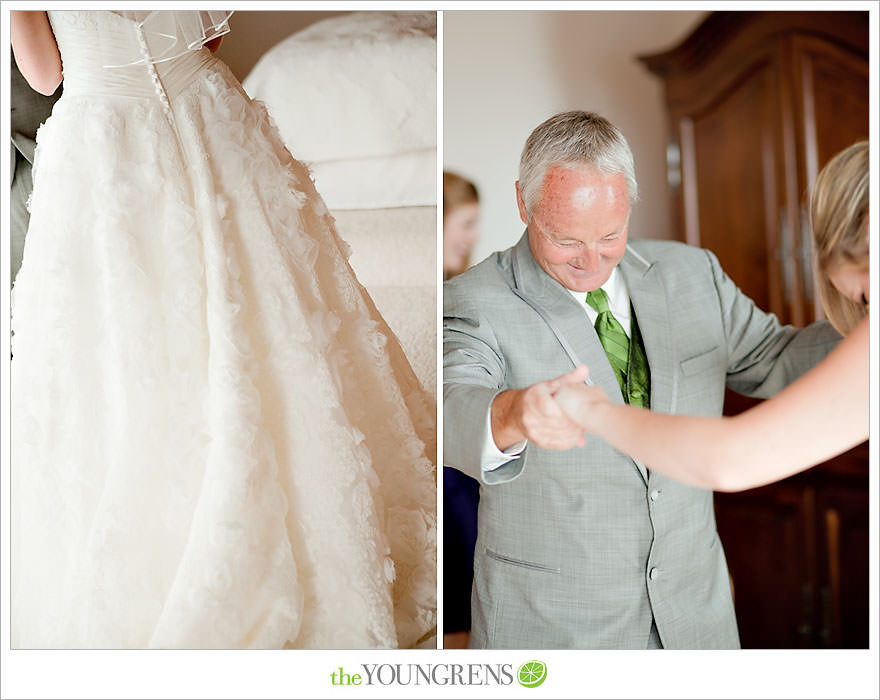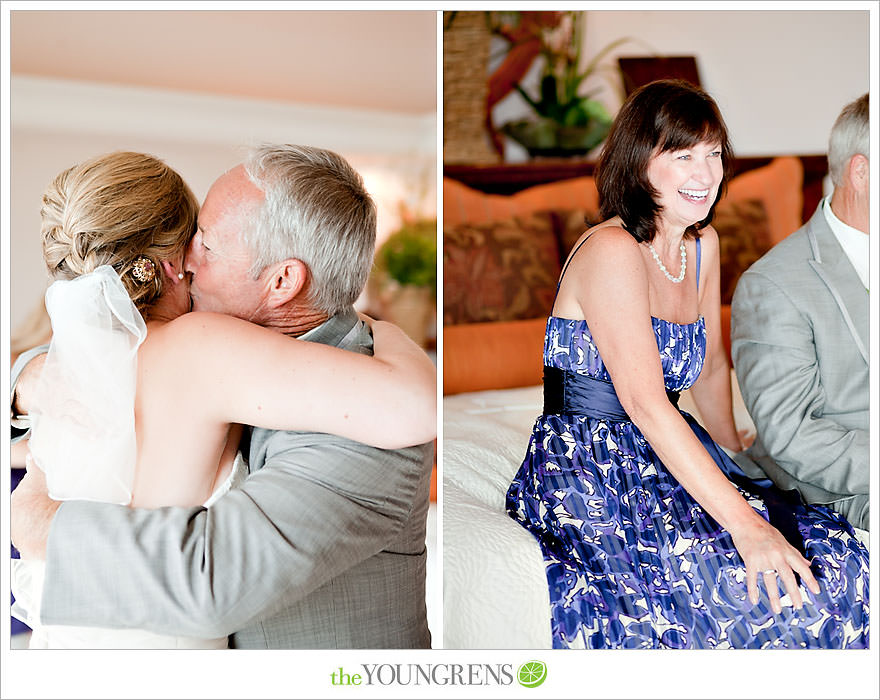 The best family portrait ever.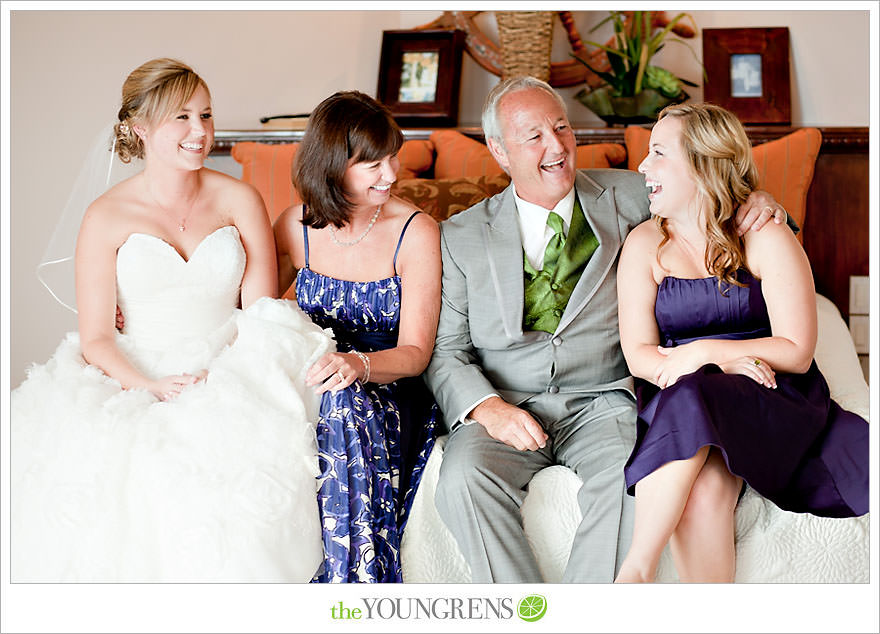 Meanwhile, Jeff hung out with the boys downstairs.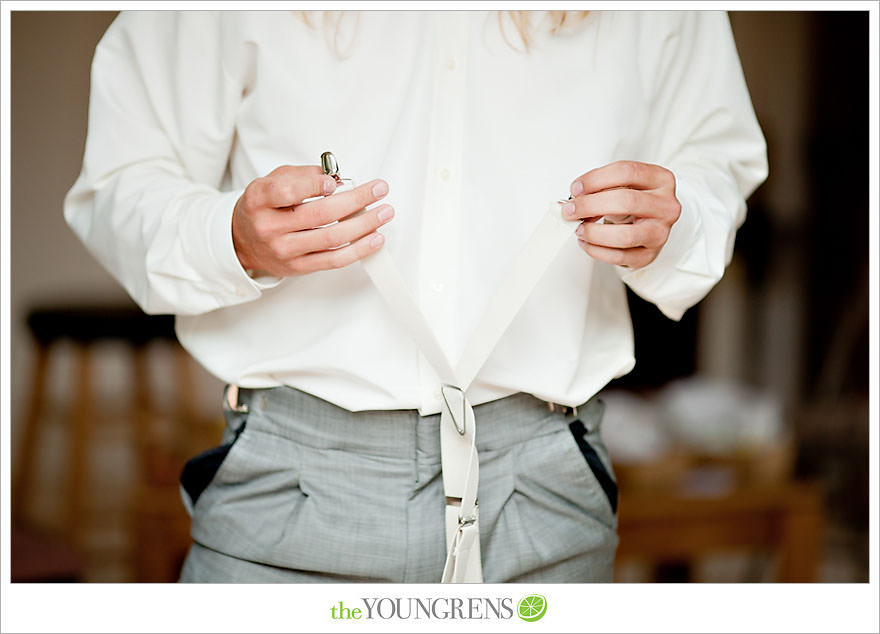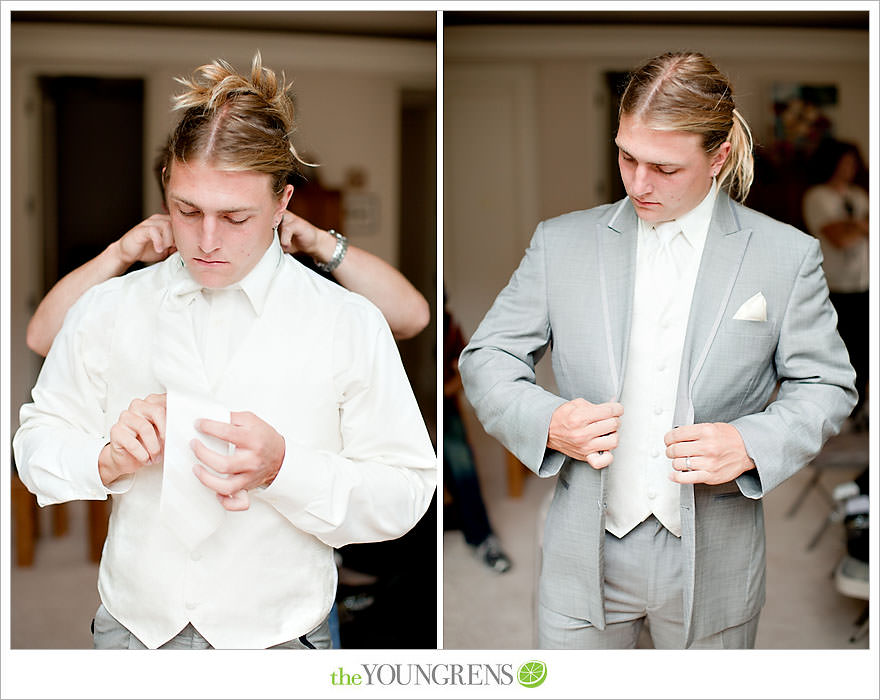 What a good looking suit.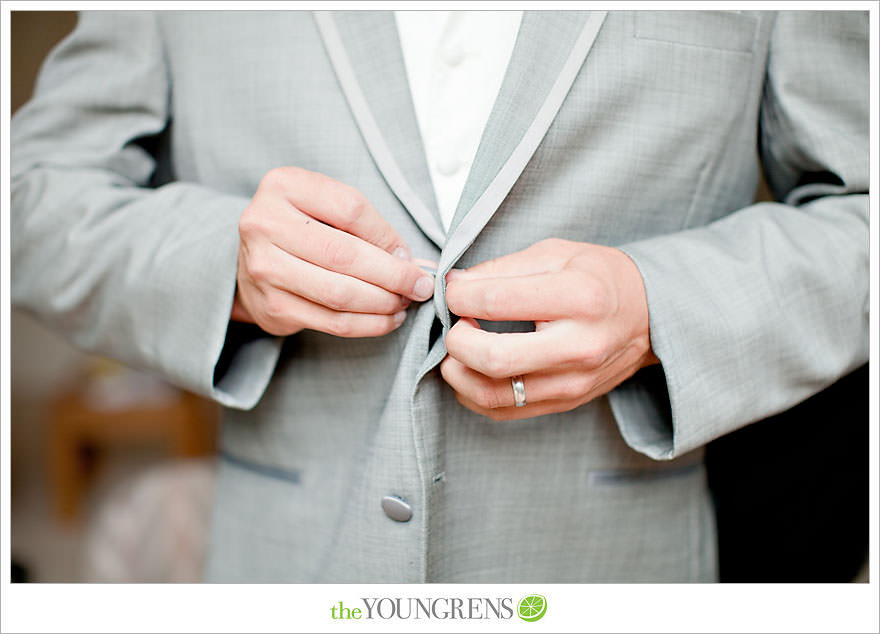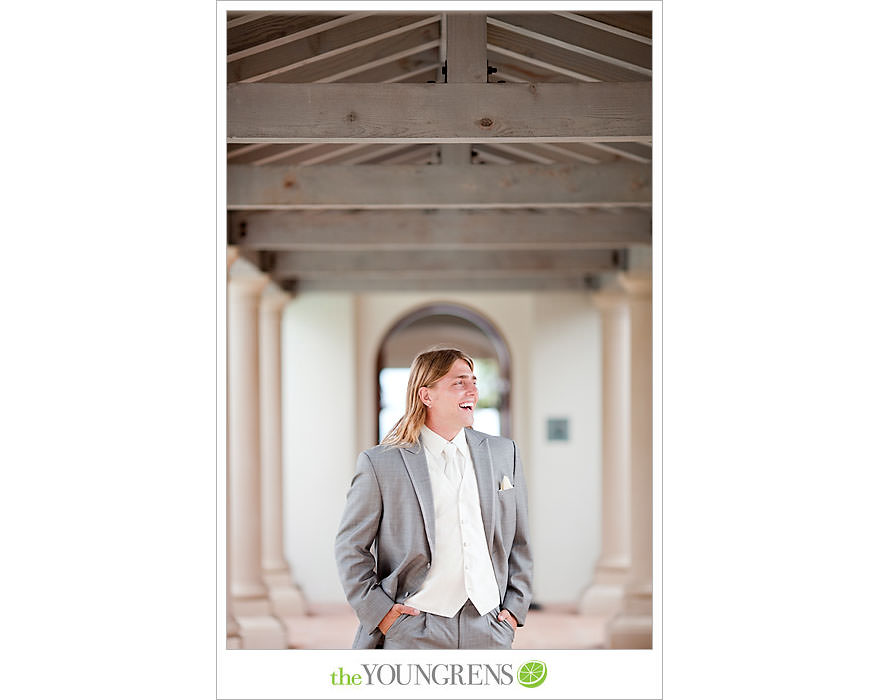 The First Look was so sweet and intimate!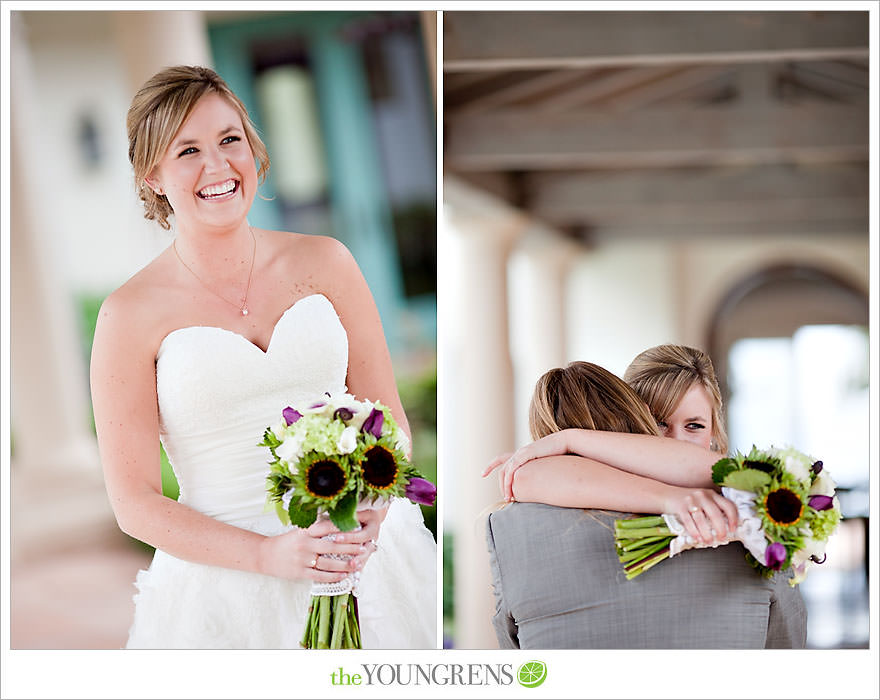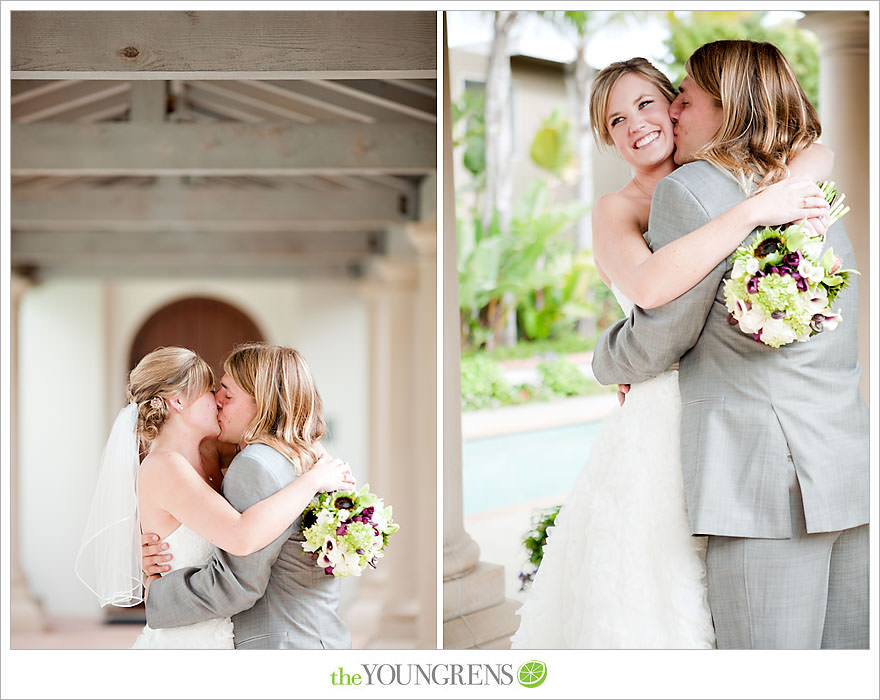 Calen gave all of the boys a pocket watch, but regretted not getting one for himself. So Kendall surprised him with one to complete his look.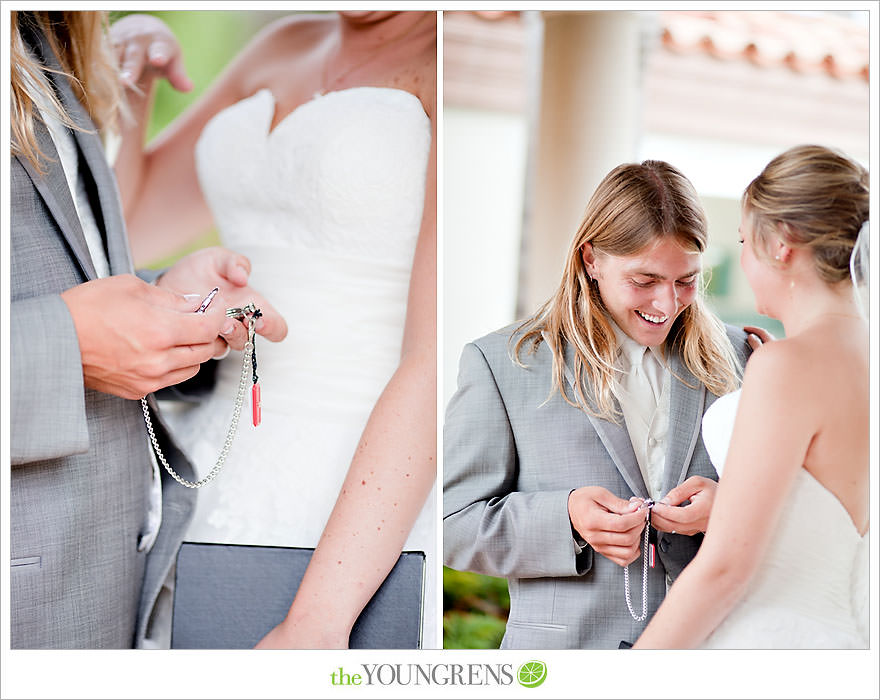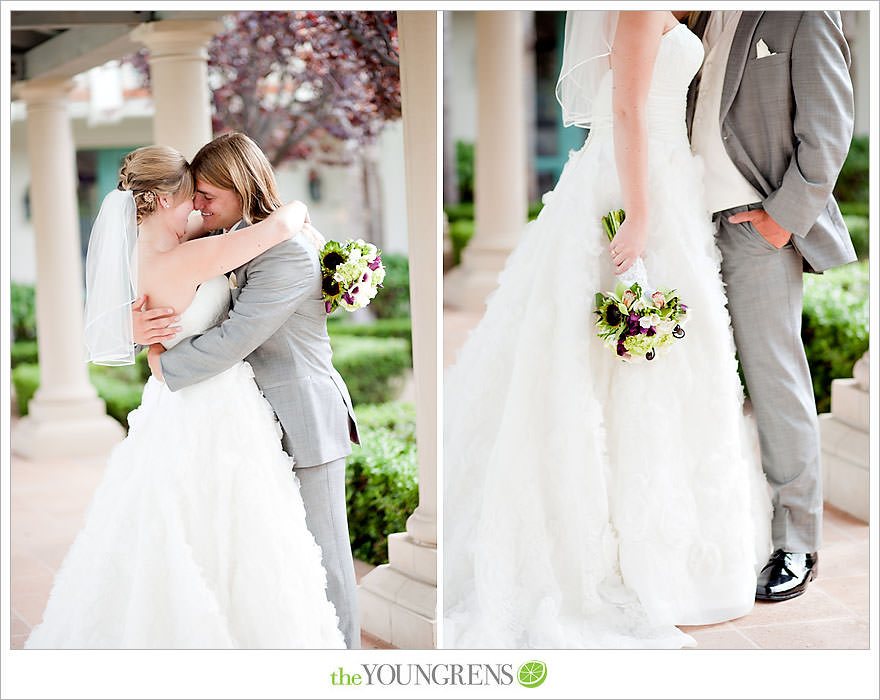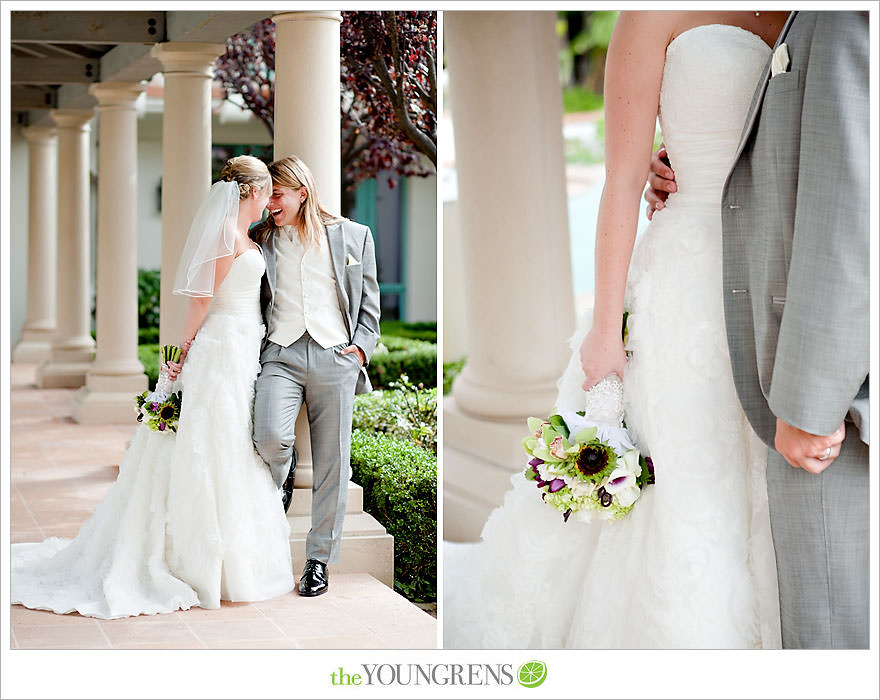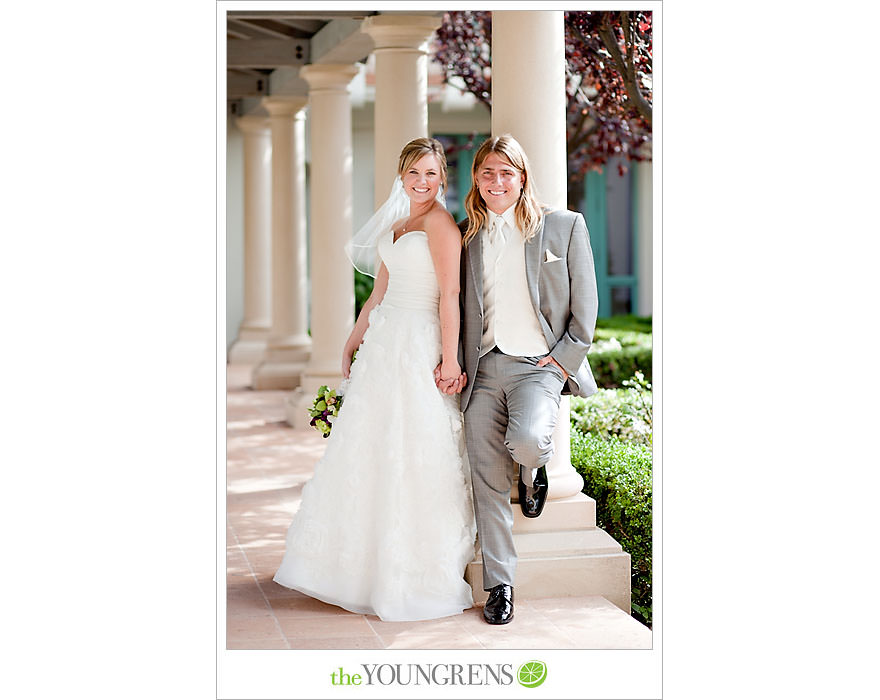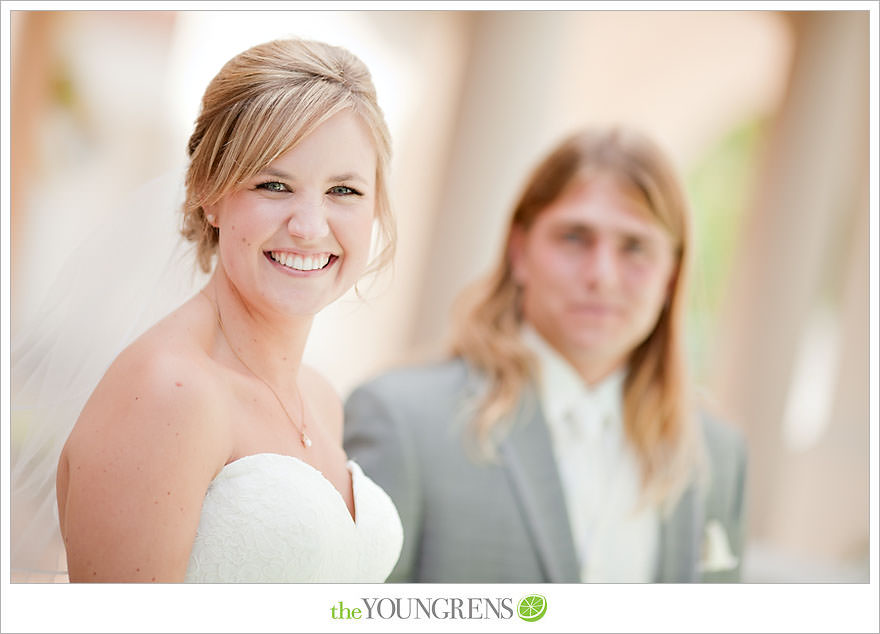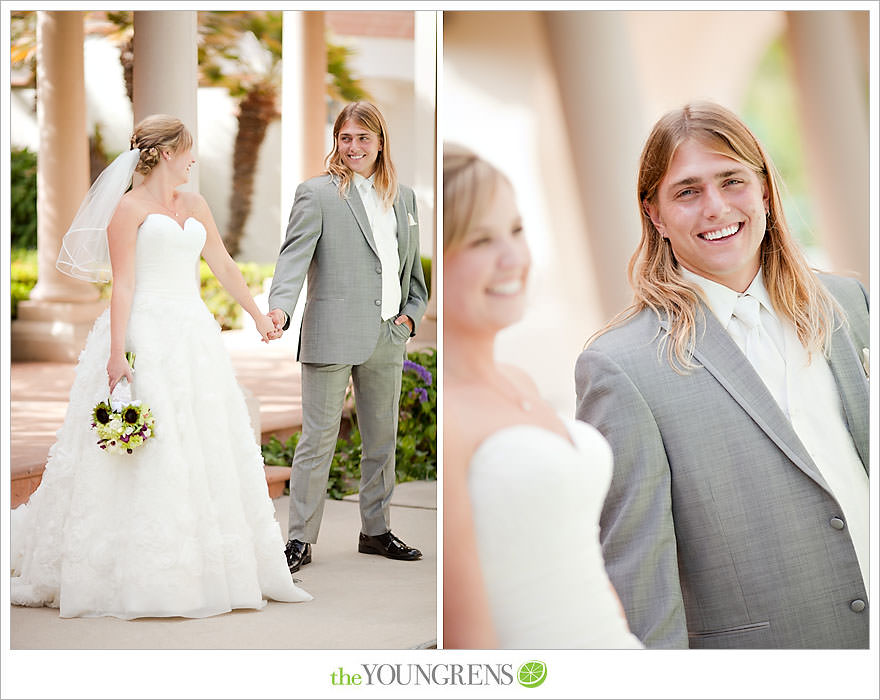 If these guys ever have kids, they're gonna pretty much be perfect!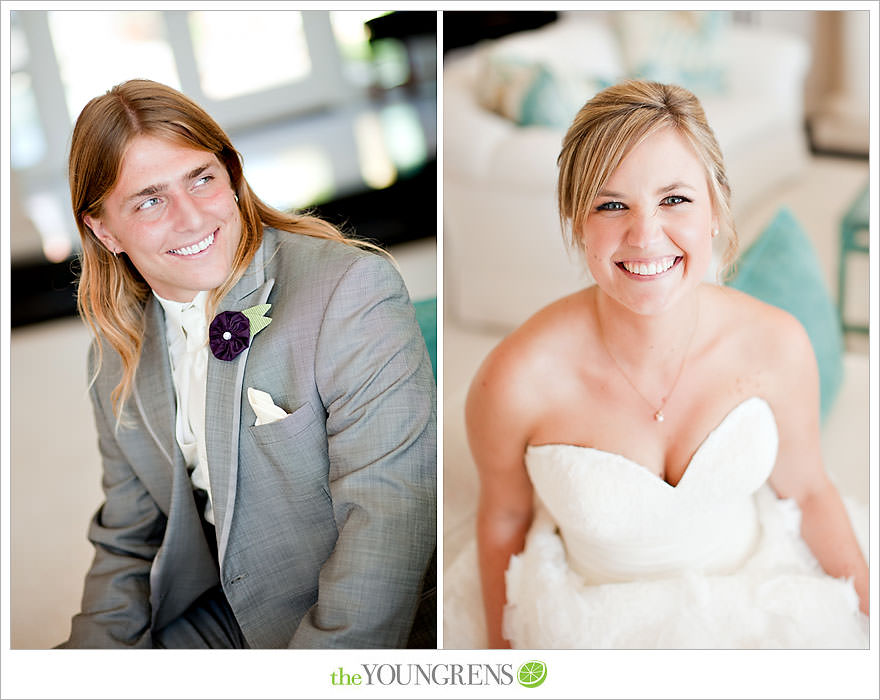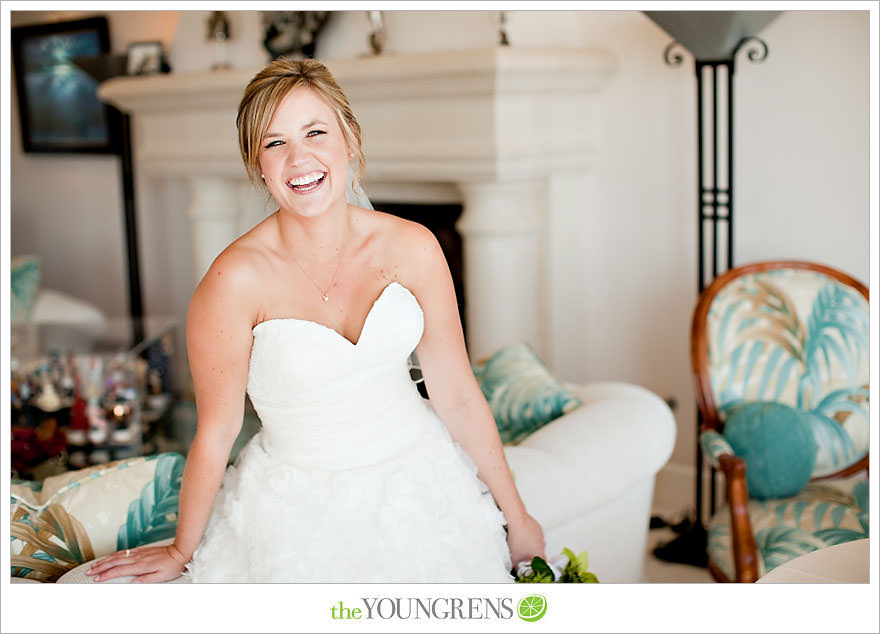 I love this series!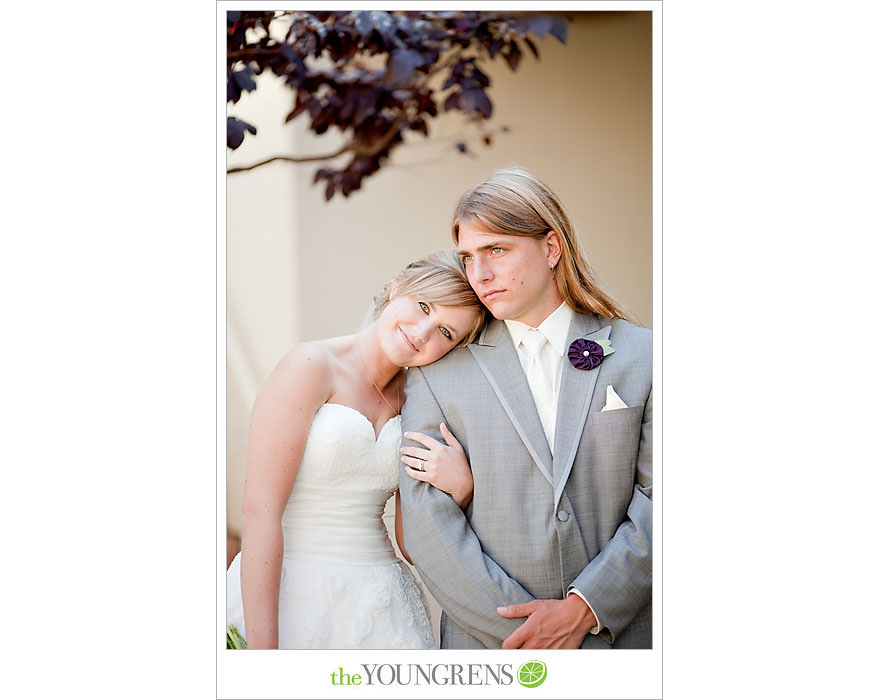 The fabric handmade boutonnieres were so adorable!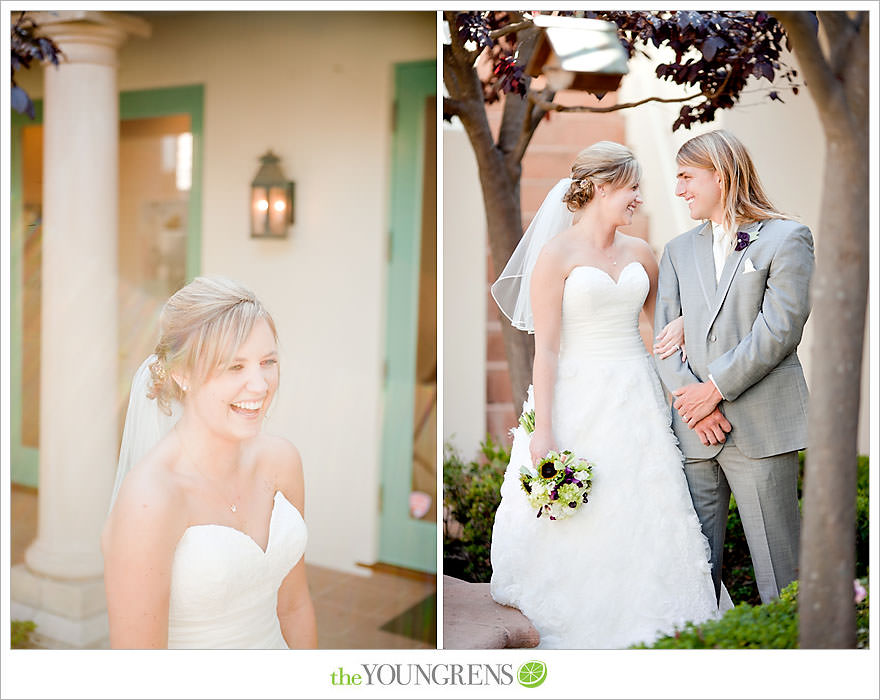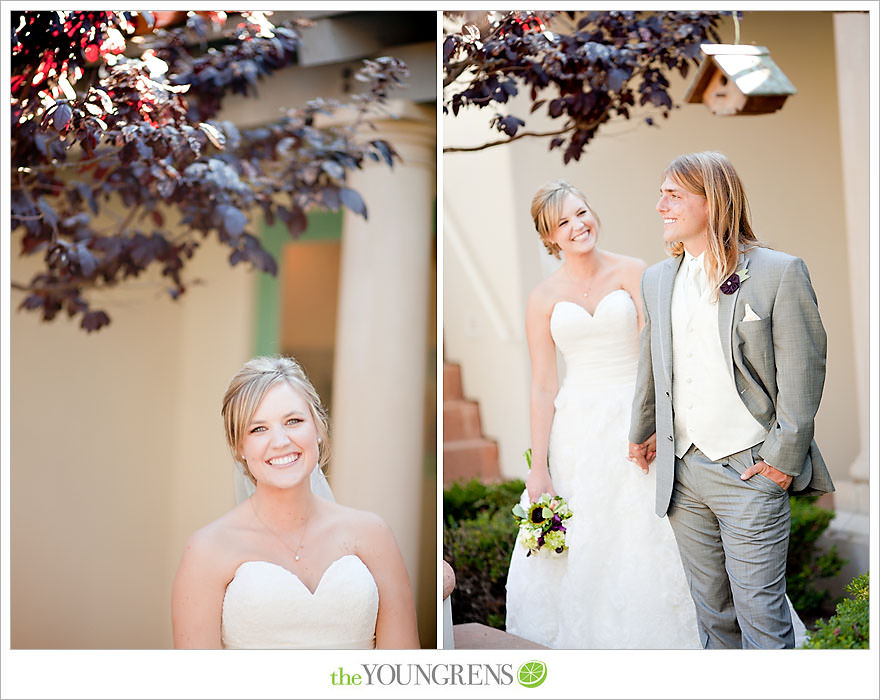 An enormous thanks goes out to Darrin Roberts for designing the florals and decor. This guy is crazy talented!

They slipped the sleeve of Kendall's mother's wedding dress onto the bouquet for a personal/vintage touch. I loved that idea!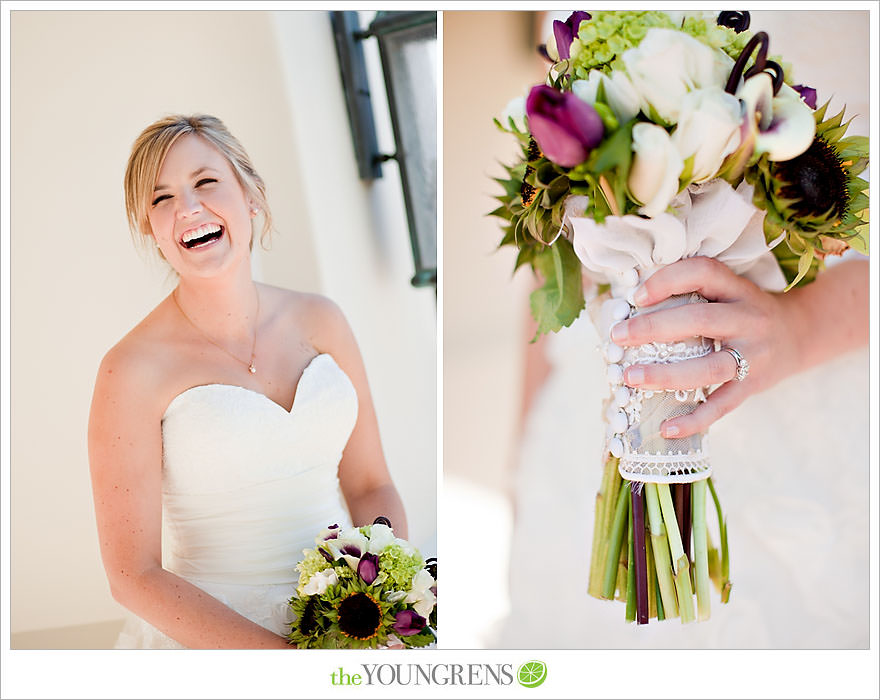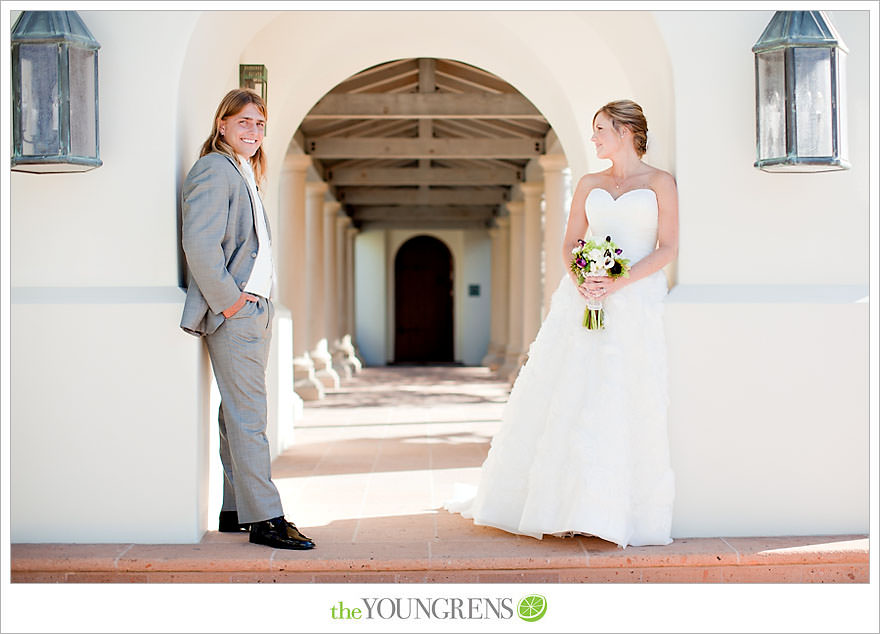 Stay tuned for much more of Calen and Kendall's estate wedding in Dana Point coming to the blog tomorrow – the details get even more adorable so we'll see you right back here in the morning! Can't wait!