When Craig and Melissa were visiting Paris together, they snapped a teeny padlock to the rail of a bridge and tossed two keys into the river below. They kept one small key for themselves. It was sign of their love for each other. A simple, sweet gesture that laced their hearts together. And as she laced her hand through his, it was a sign of her love for him. A simple, sweet gesture that made his knees melt with adoration for the spunky red-haired girl that had stolen his heart so wholly and rapidly.
Craig and Melissa have so many moments in their relationship that lace together in one incredible love story. And it was such an honor to witness that love story begin a whole new chapter on their delightfully intimate wedding day. All of the details were soft in color and texture. The friends were fiercely fabulous and fiercely loyal, and the evening was a passionate celebration of the joy that two people in love bring to a community.
In honor of their moment in Paris, Melissa attached the third key to her bouquet, and Craig surprised his bride with a teeny memento from Tiffany's. So sweet!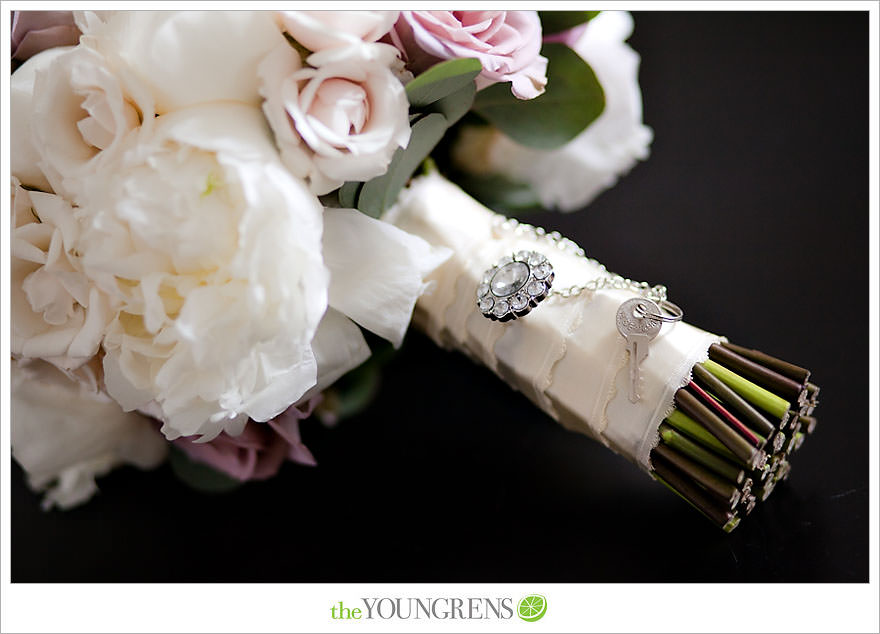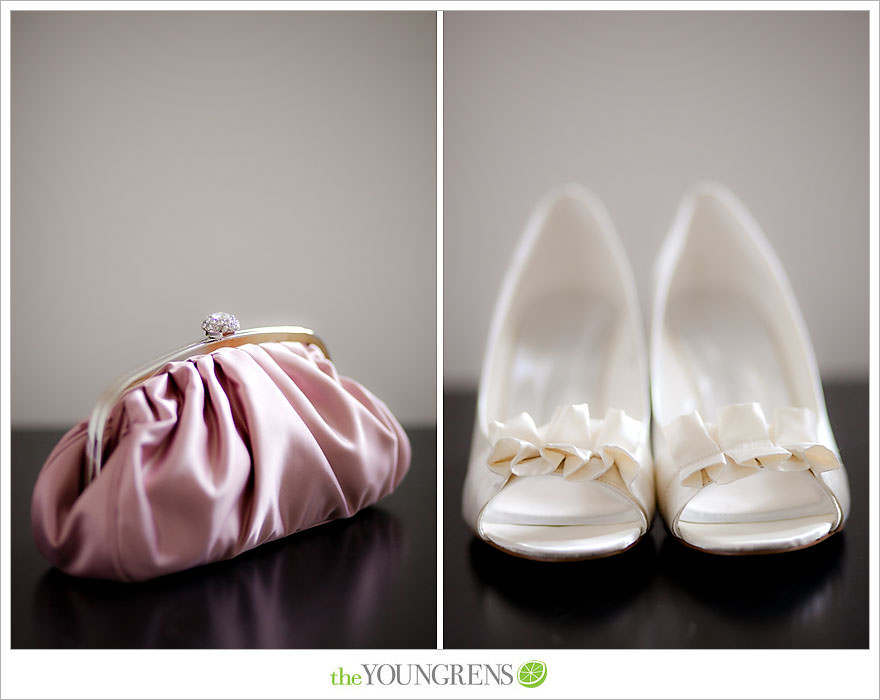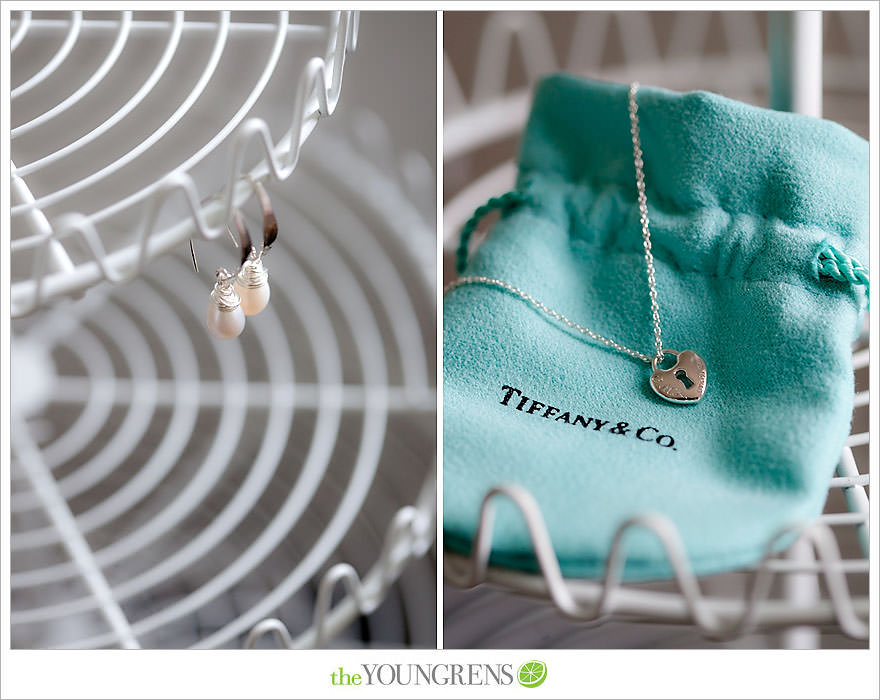 Grapevine Florals did a fantastic job on the bouquets and reception decor – they're always such a joy to work with!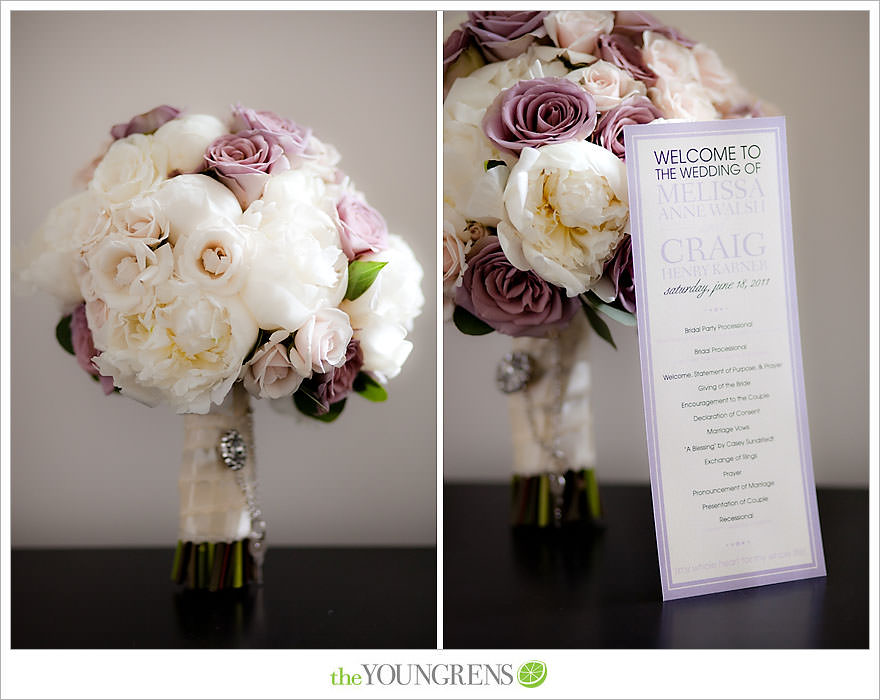 The lovely Melissa…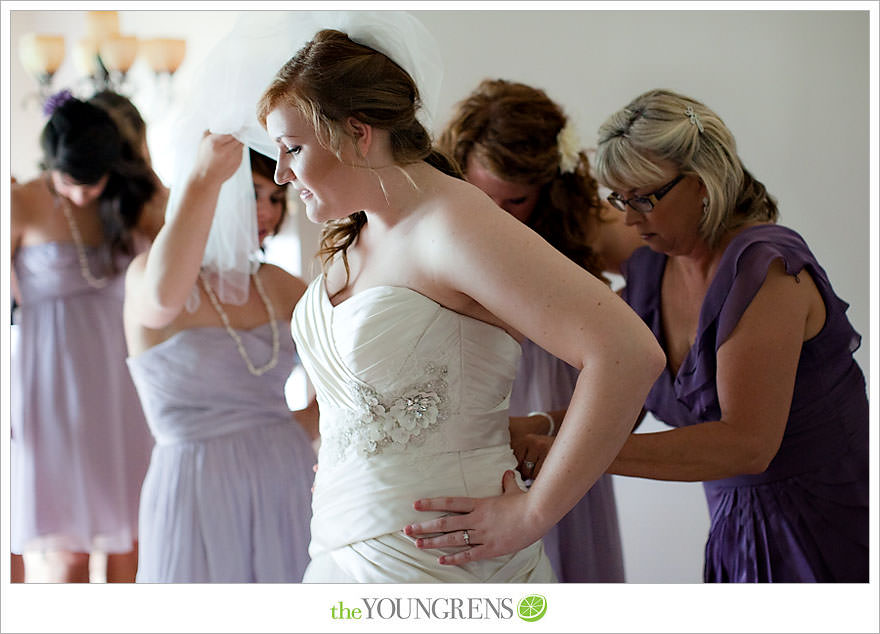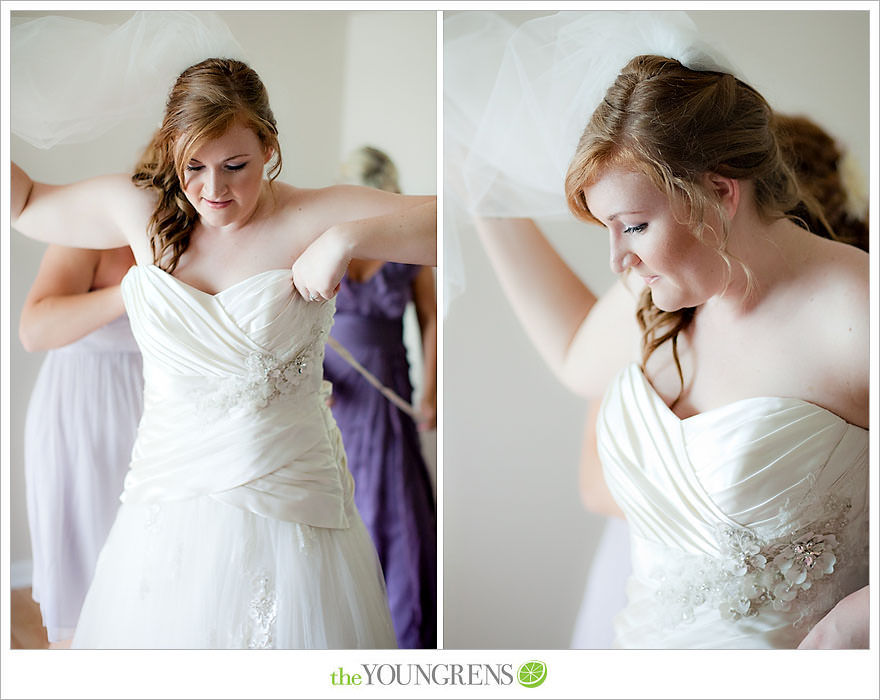 As you may recall from their travel-themed engagement session we did here in San Diego, Melissa has a killer smile!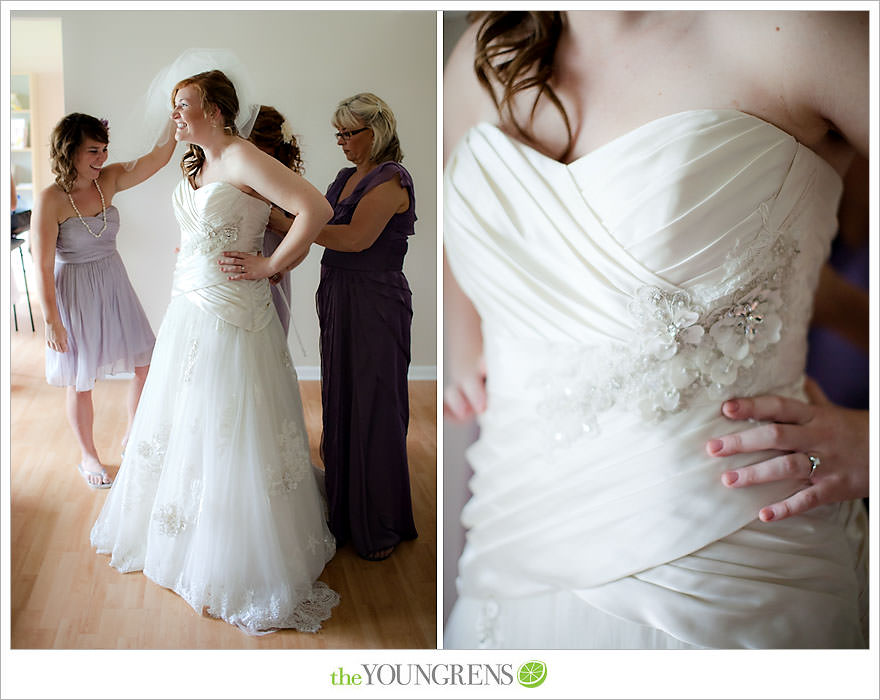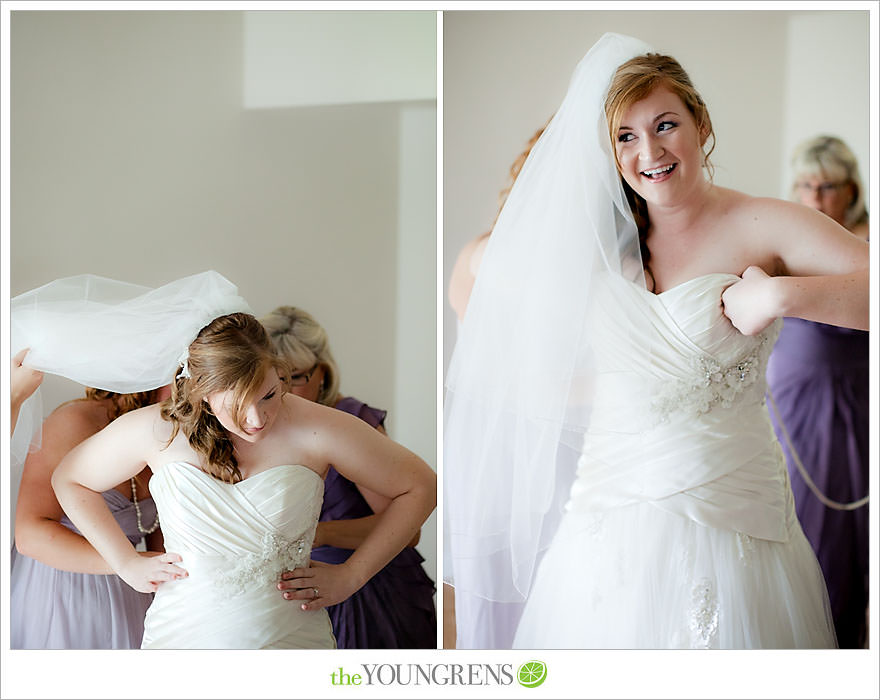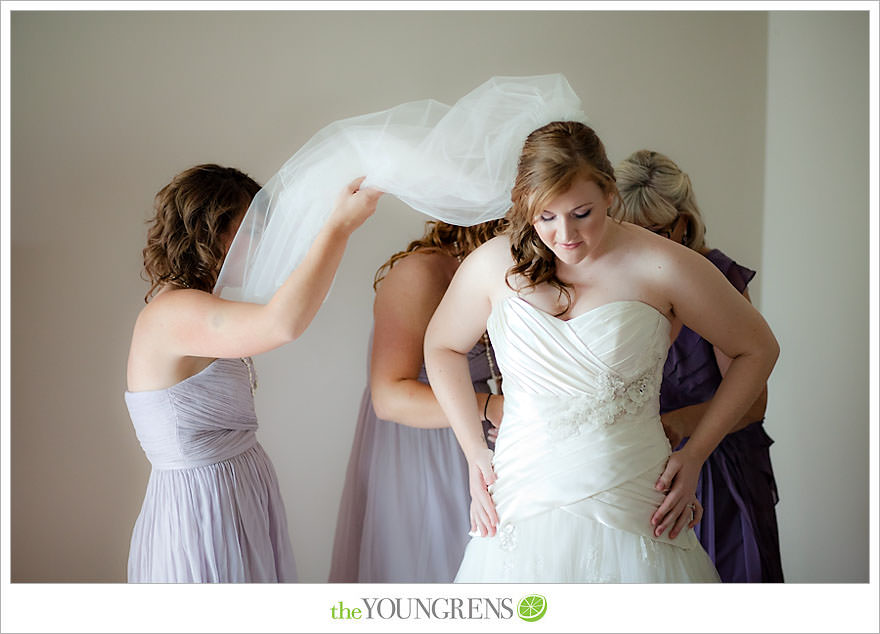 Everybody thought she was gorgeous!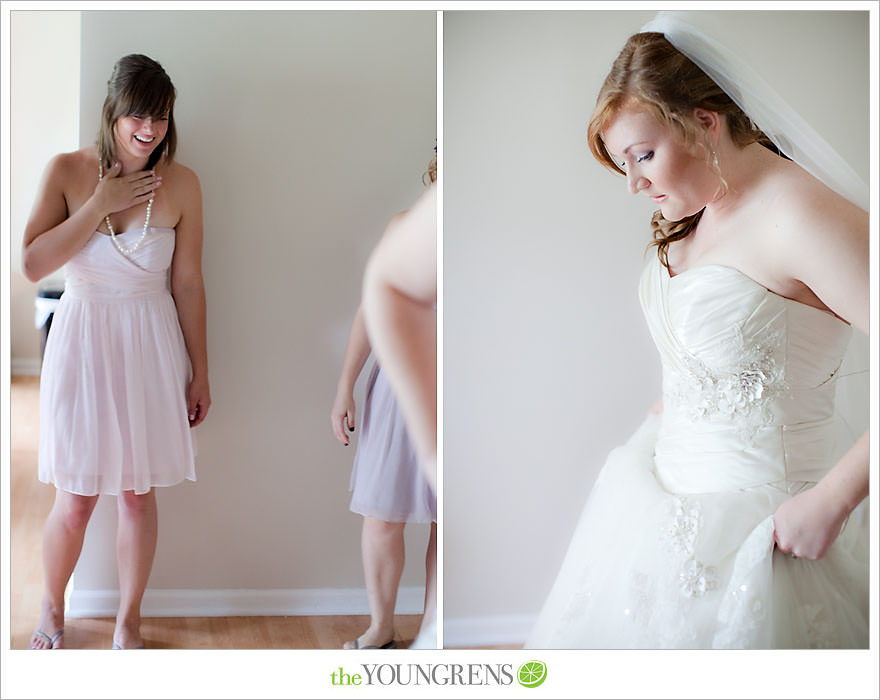 The final touches before heading out to see Craig.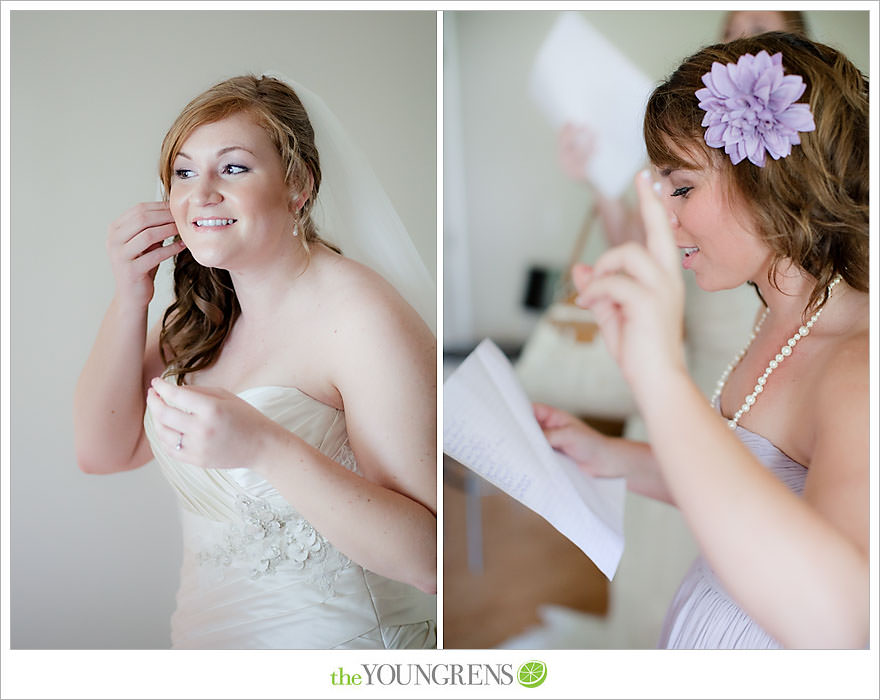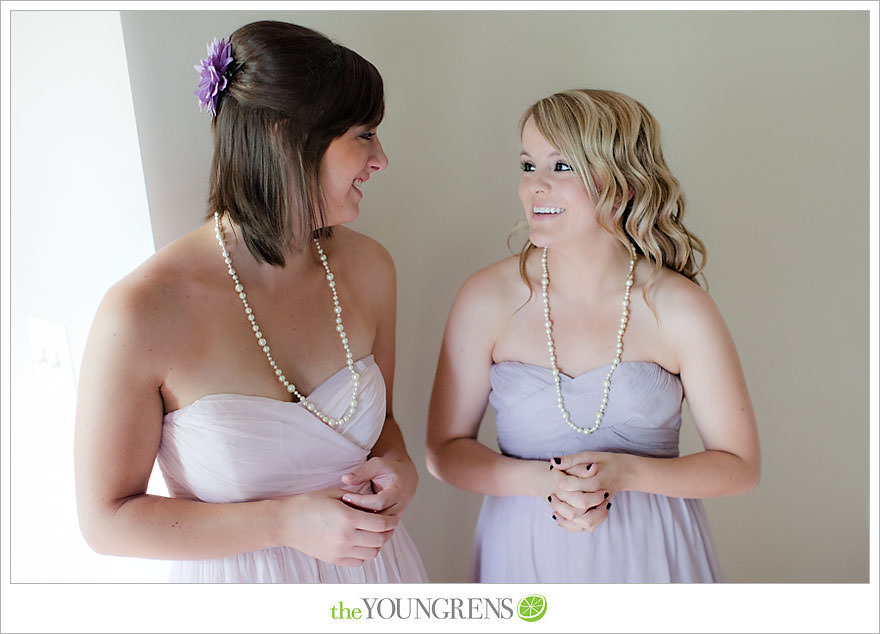 What did I tell you about Melissa's smile? DYN-O-MITE.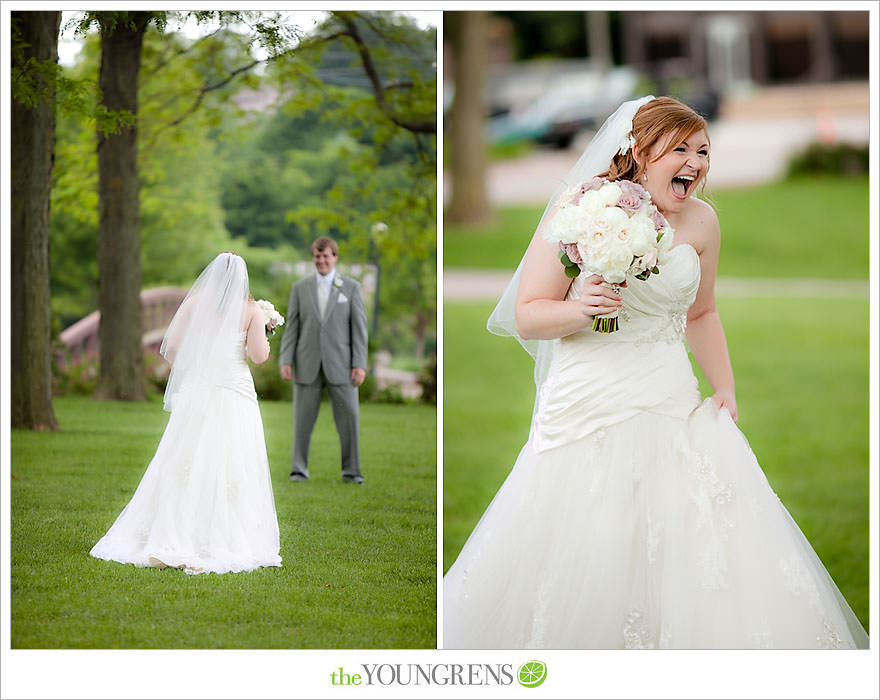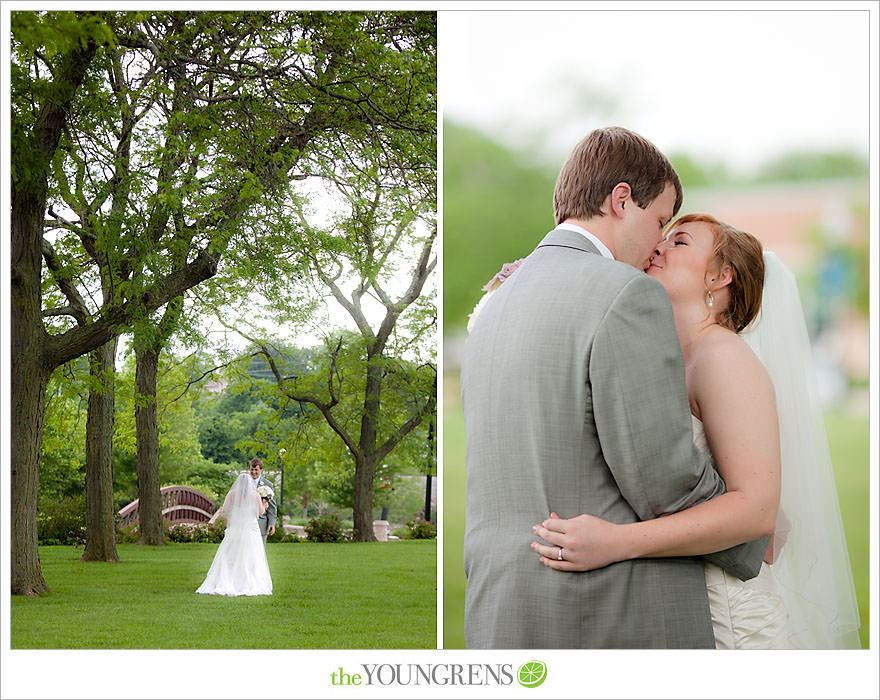 Oh my goodness, these two are SO sweet! Here's Melissa showing Craig the key – he was so excited!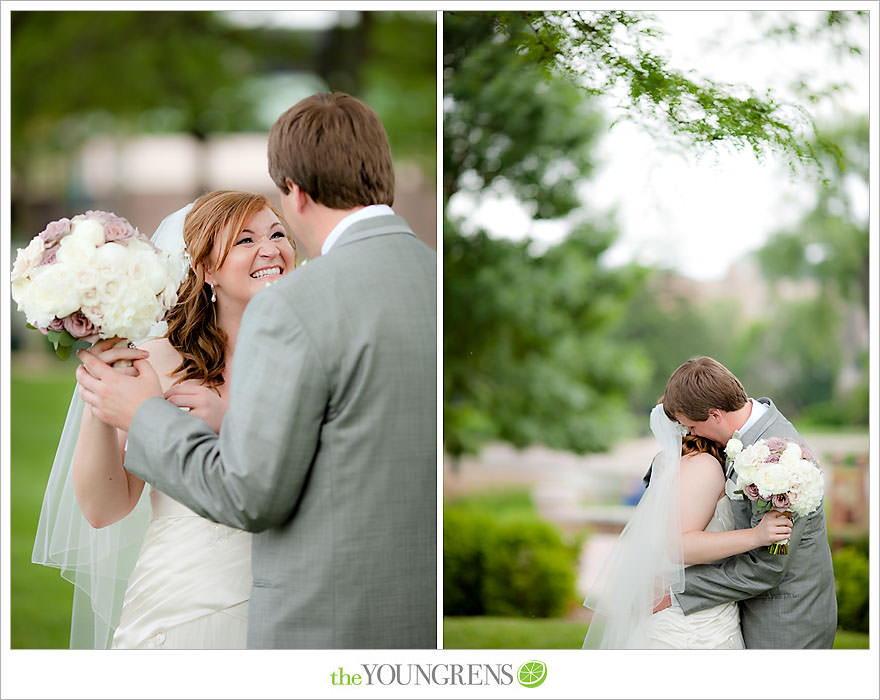 One of my favorites!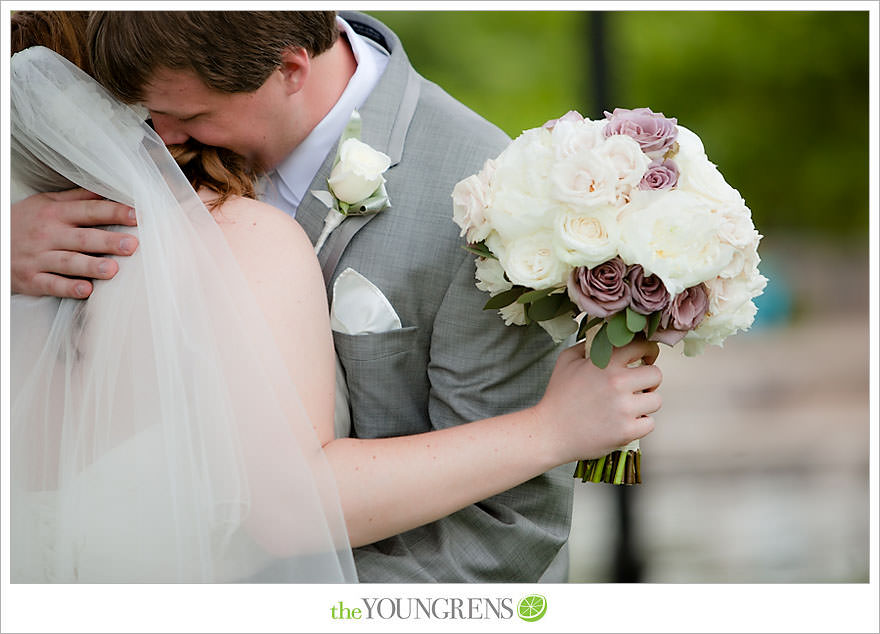 Melissa and Craig wrote their vows to each other and read them during their First Look so that they could take their time. I loved the idea! It made the vows so special!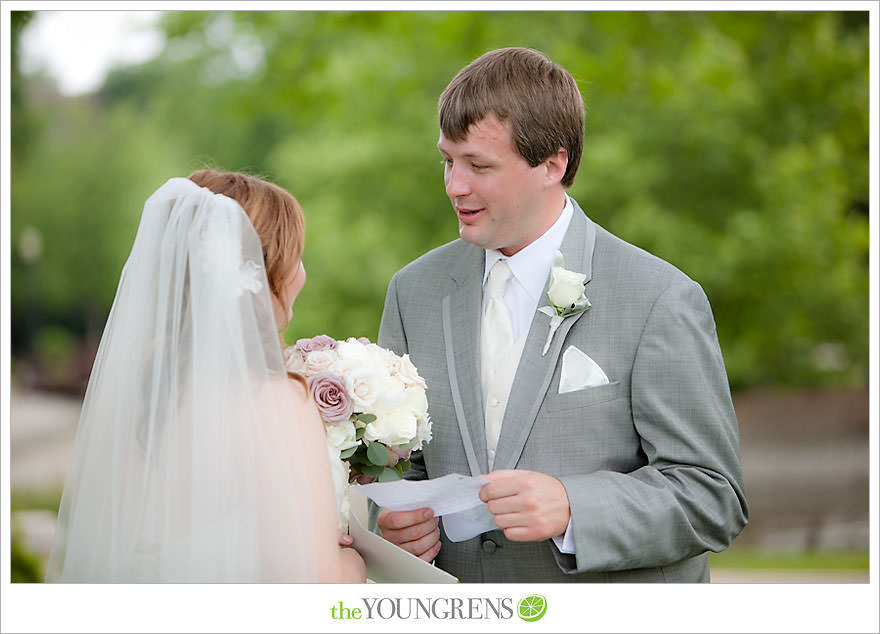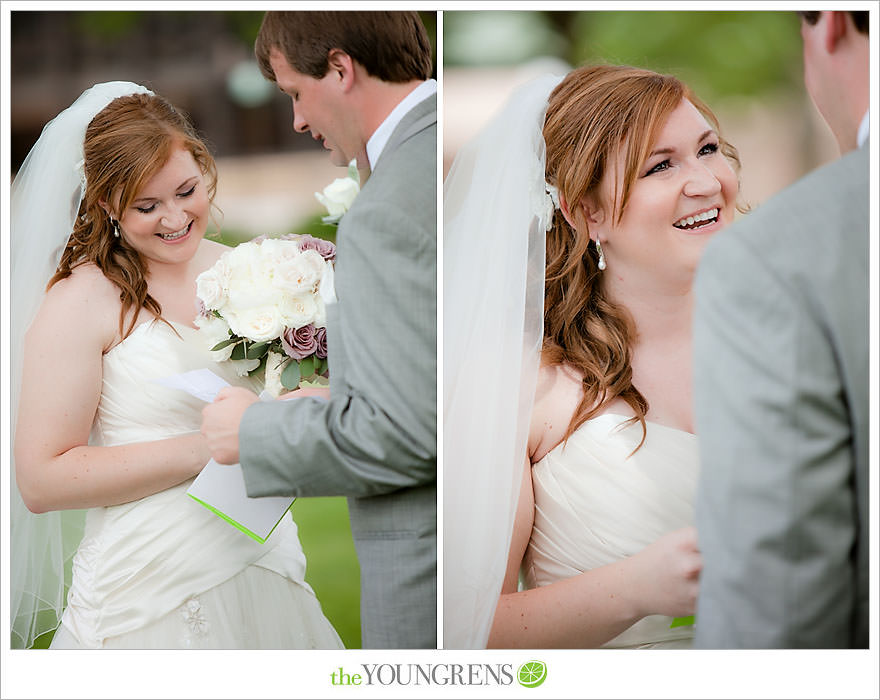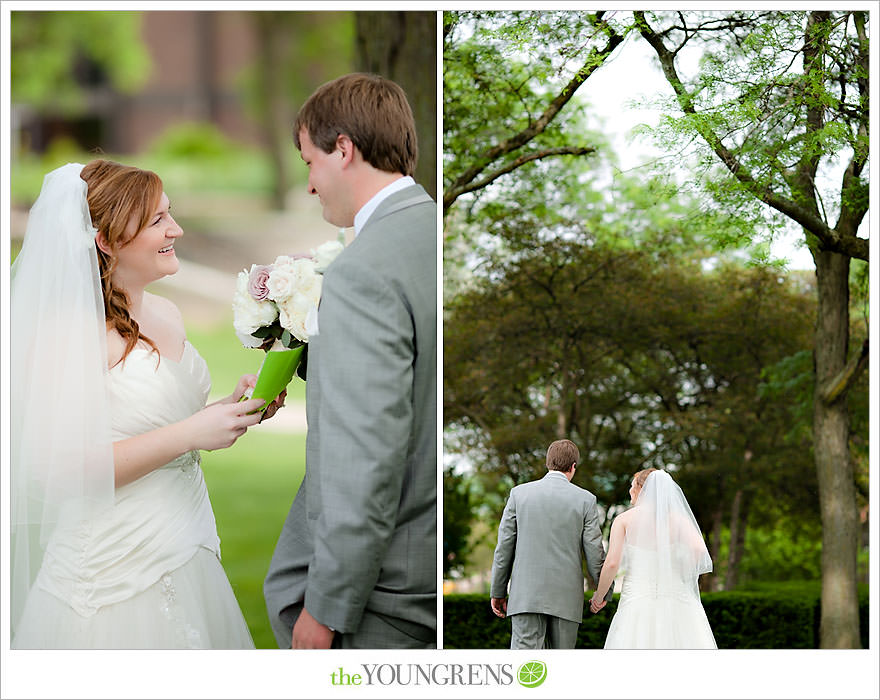 Melissa – you make the world so happy!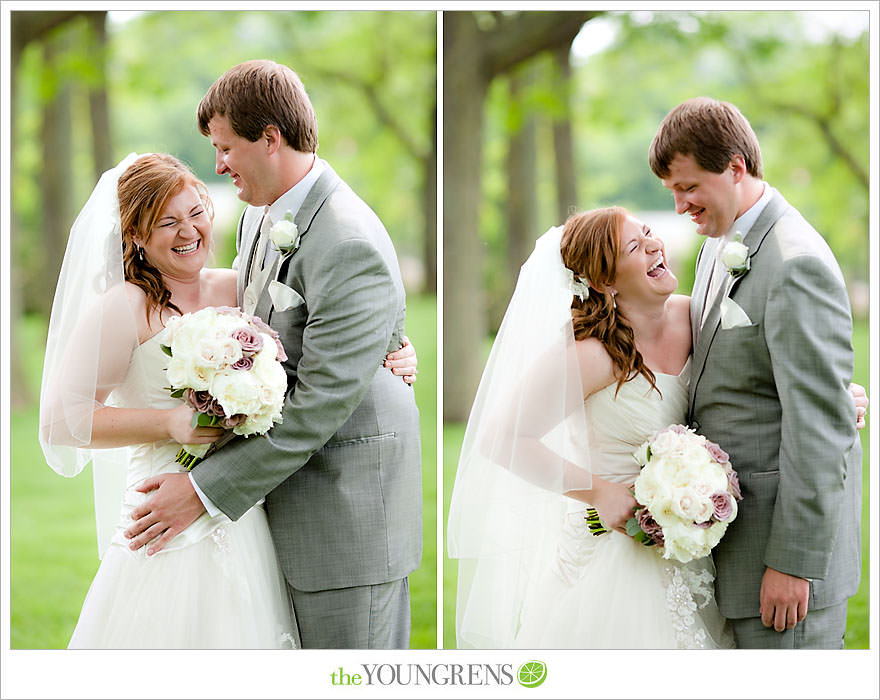 Craig was looking so good in his light grey suit!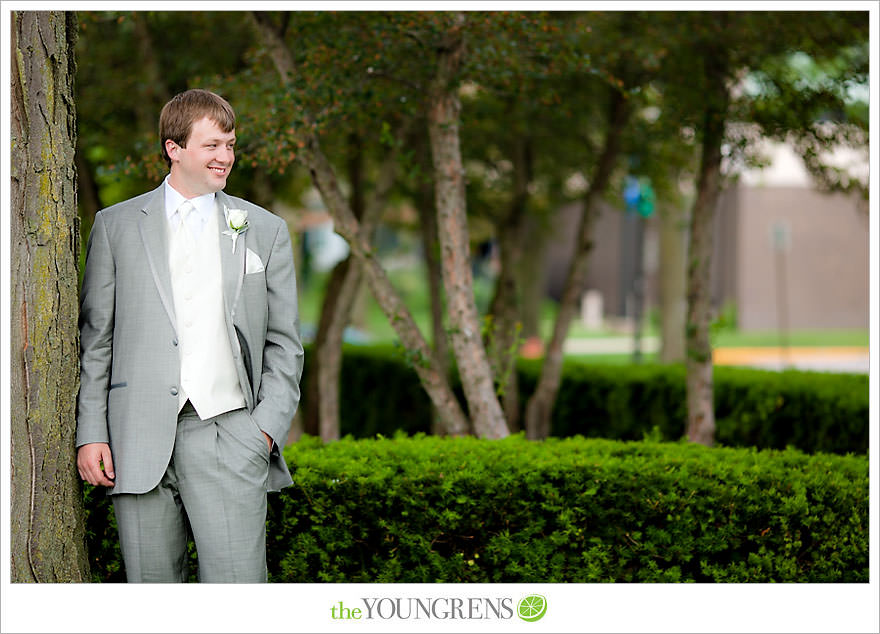 A couple of gorgeous people.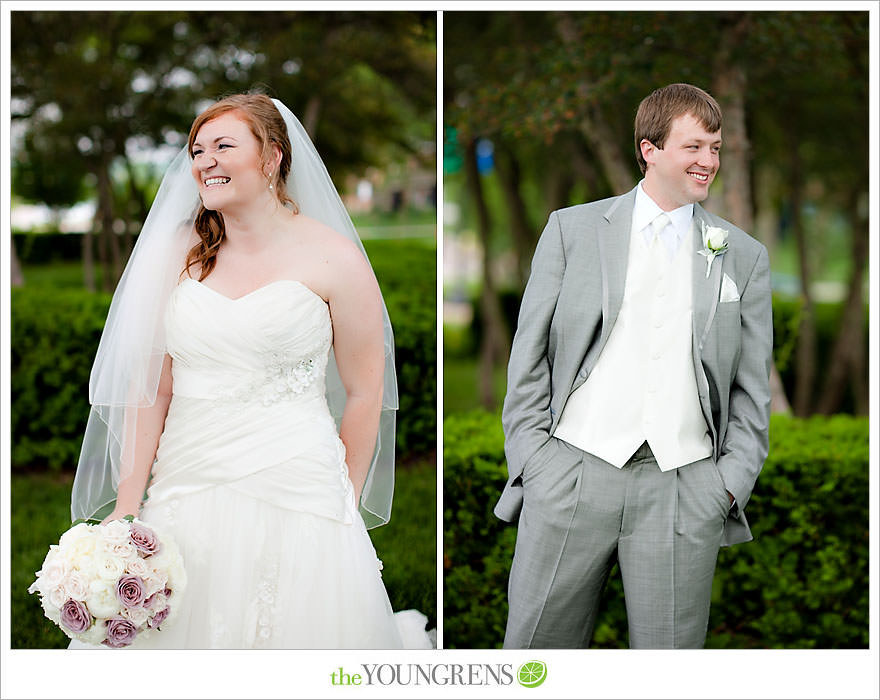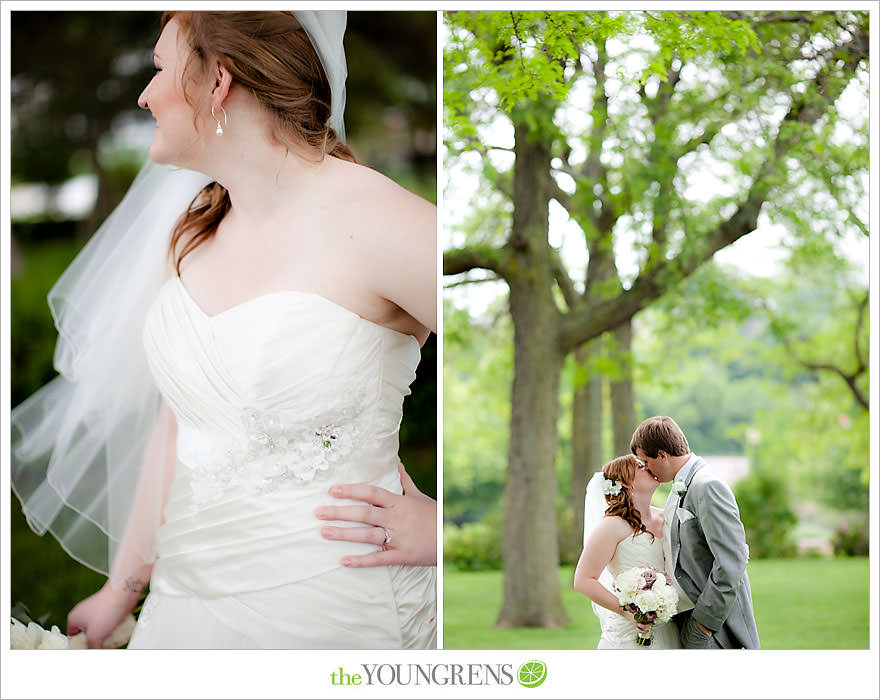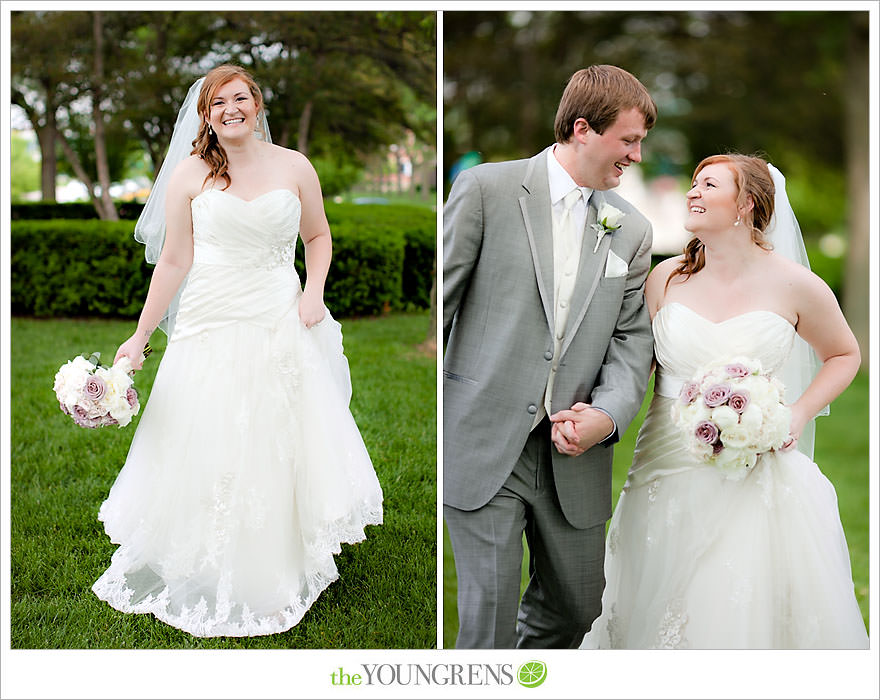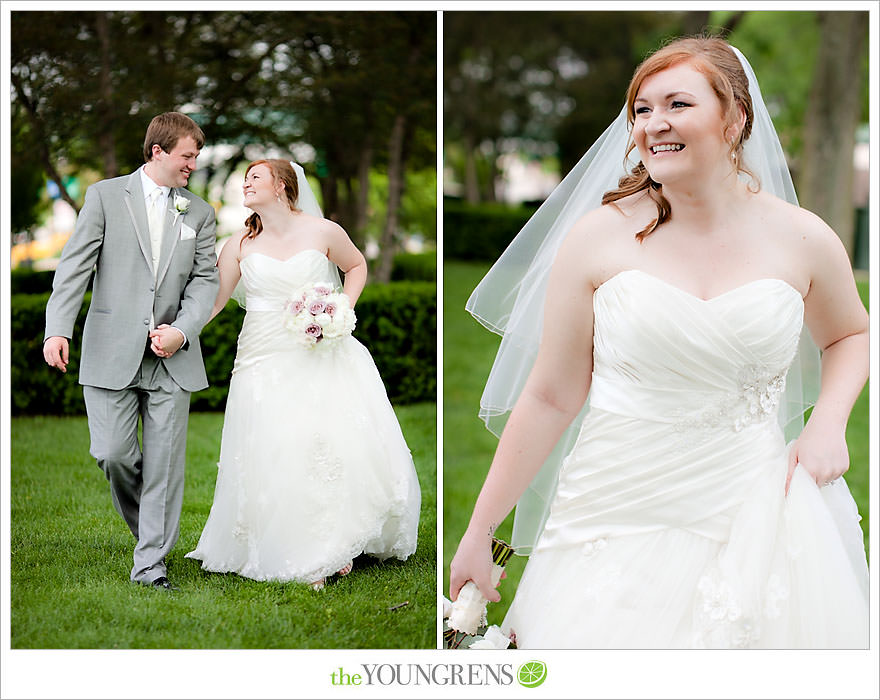 The boys and girls of the bridal party were pretty stinkin' awesome. It was such a blast!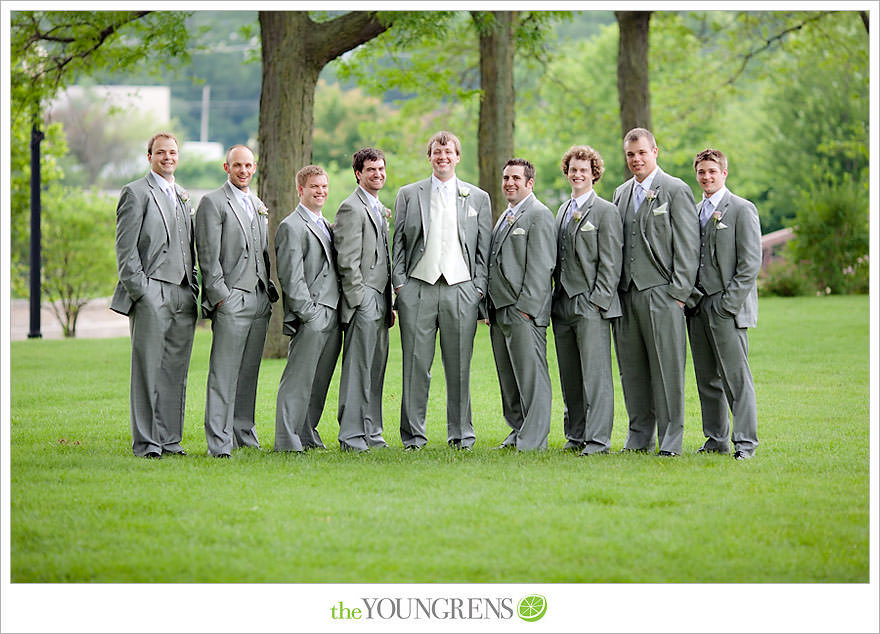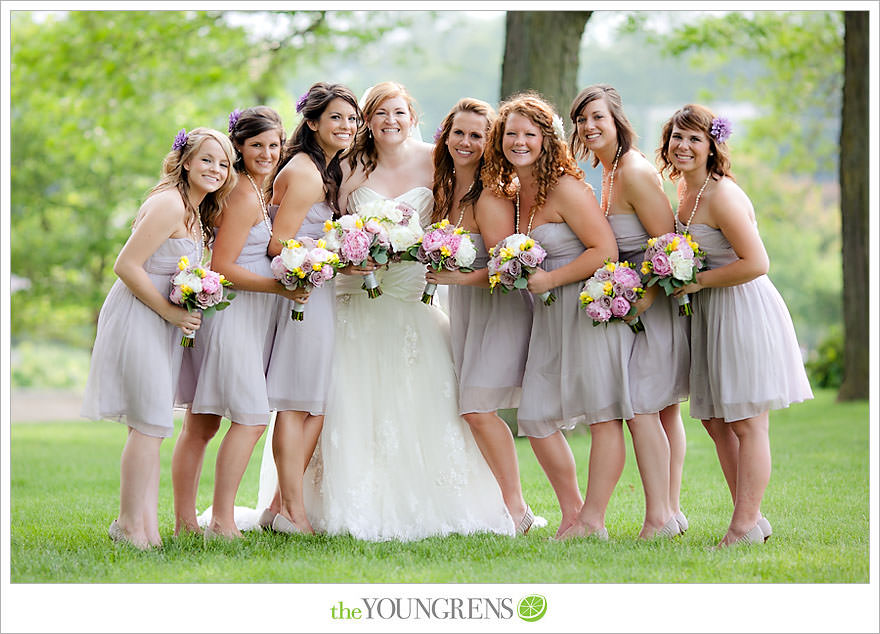 Can I rent these girls for other weddings?? They were SO ADORABLE!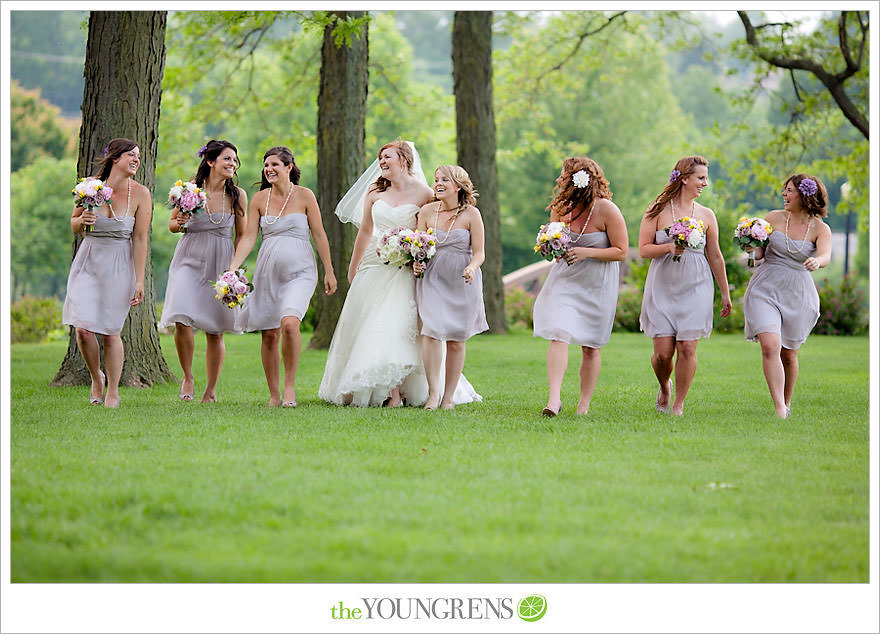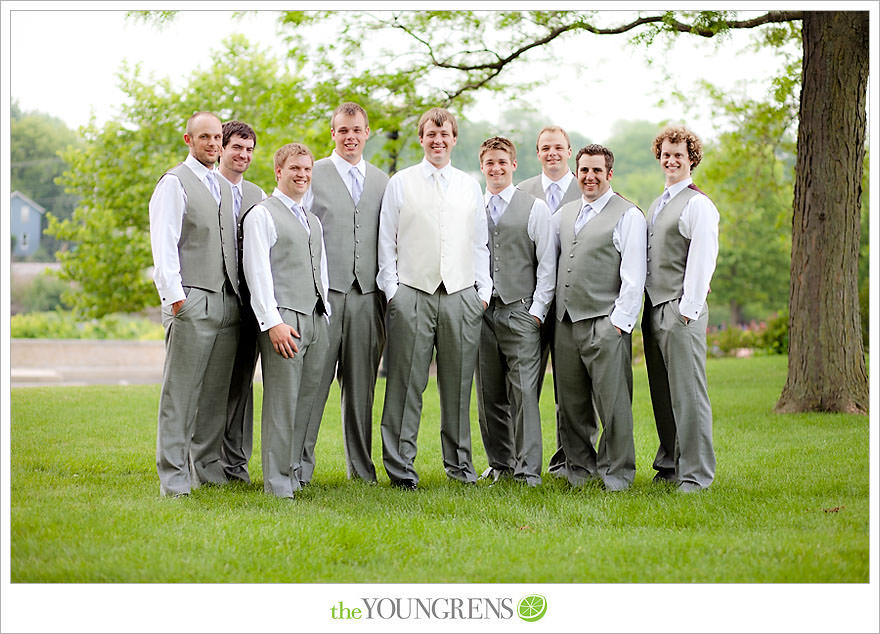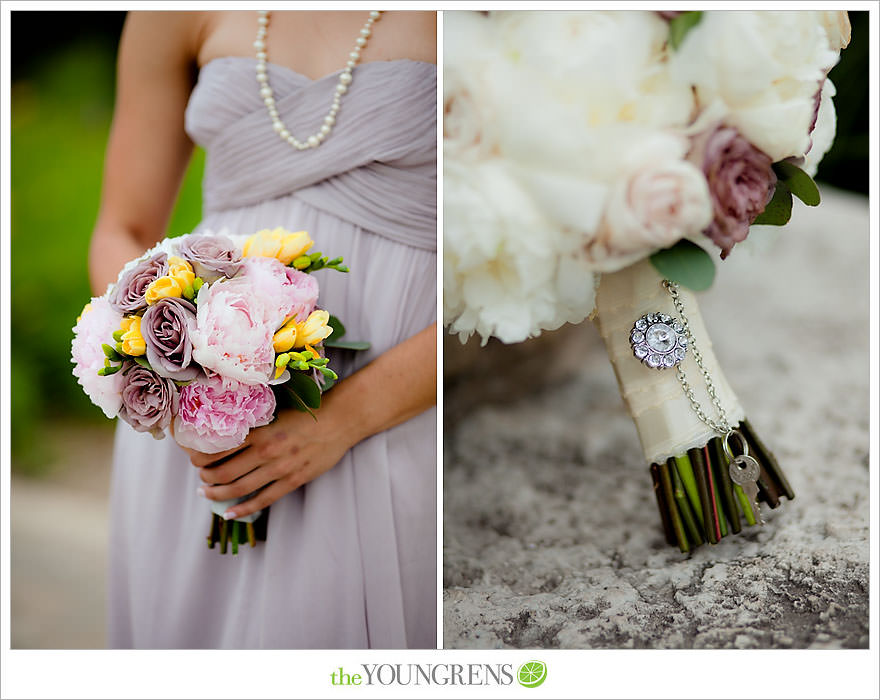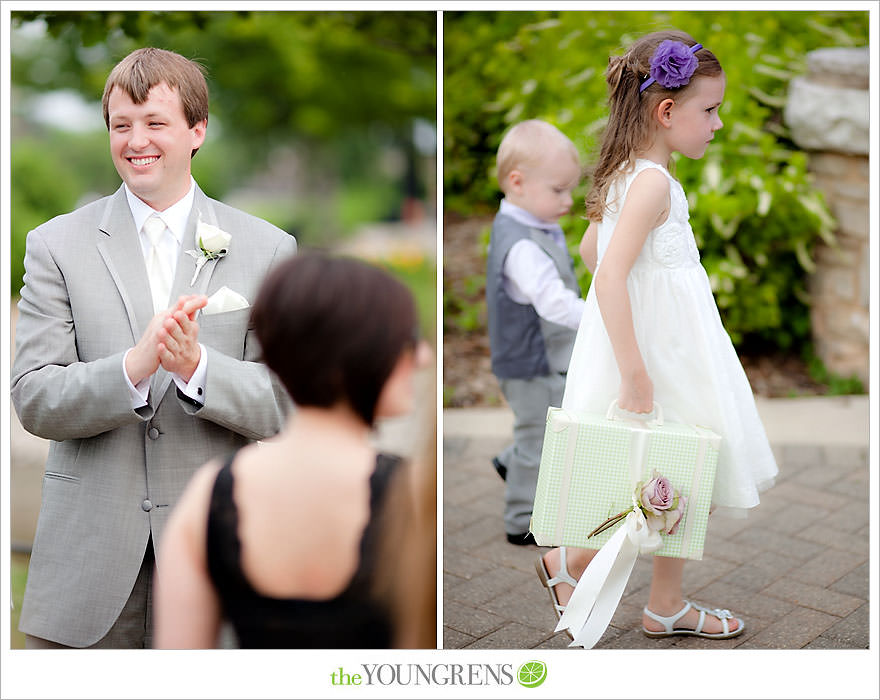 The ceremony was chock full of amazing moments. Melissa with her girls…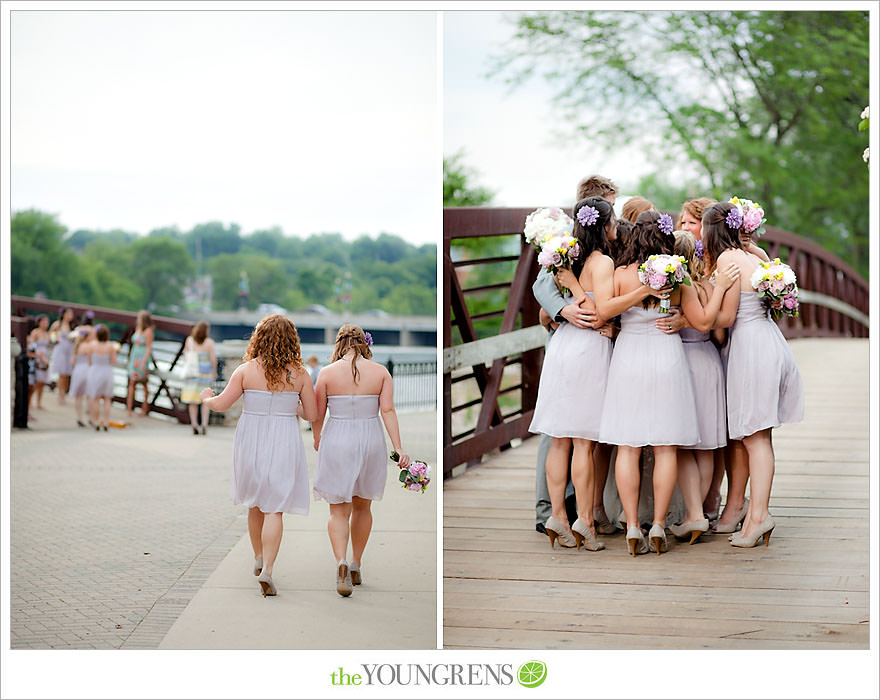 Melissa with her brother walking down the aisle (I think everyone was in tears!)…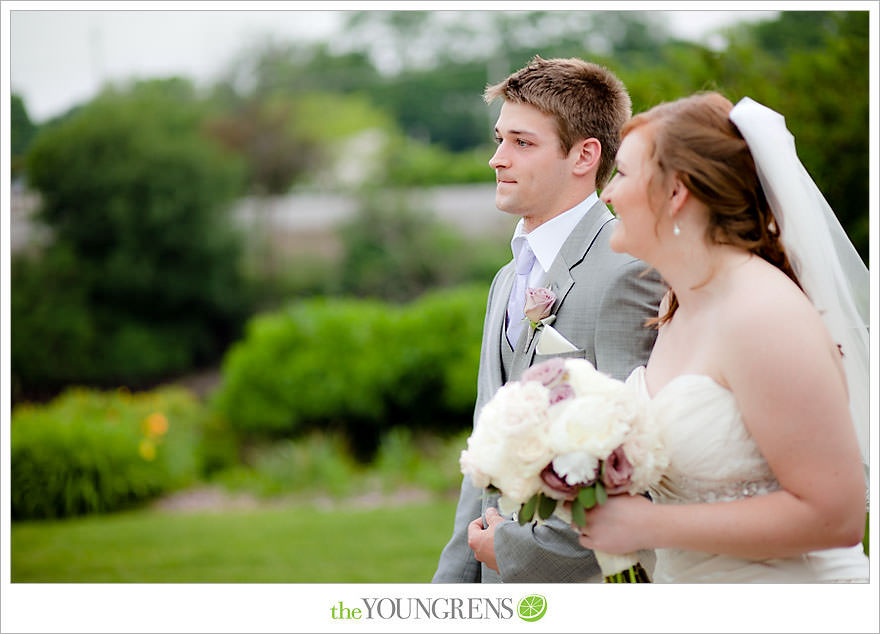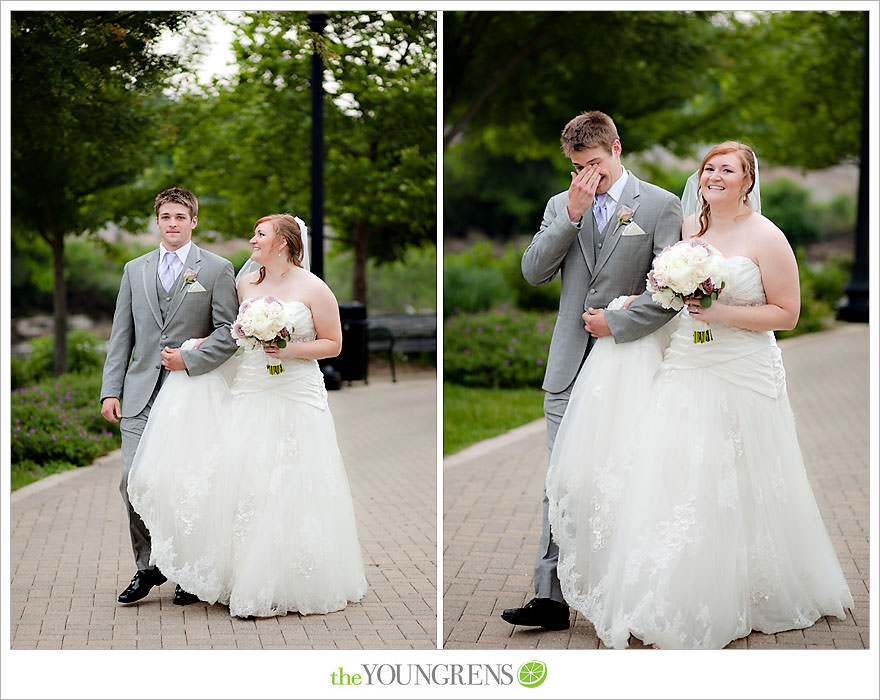 And finally, giving his sister away.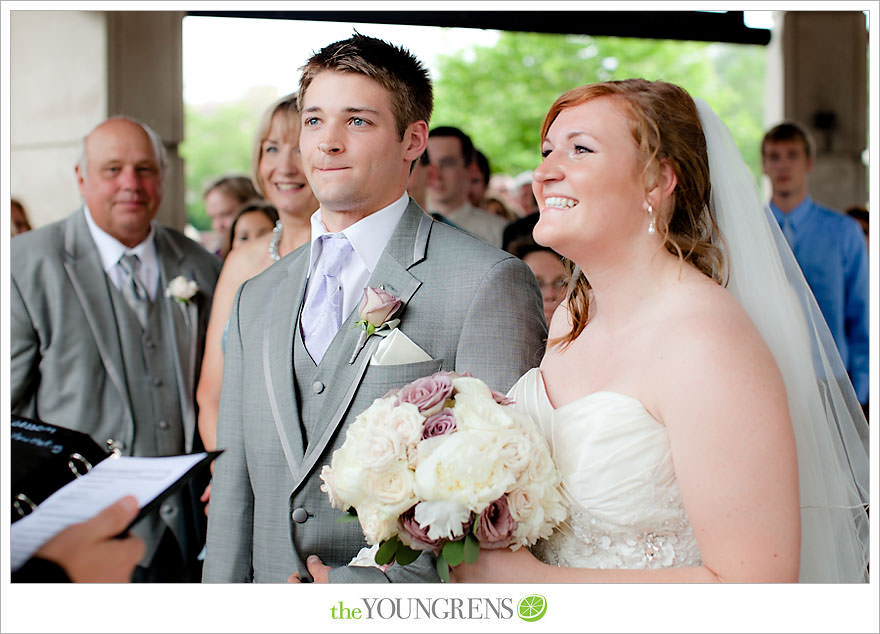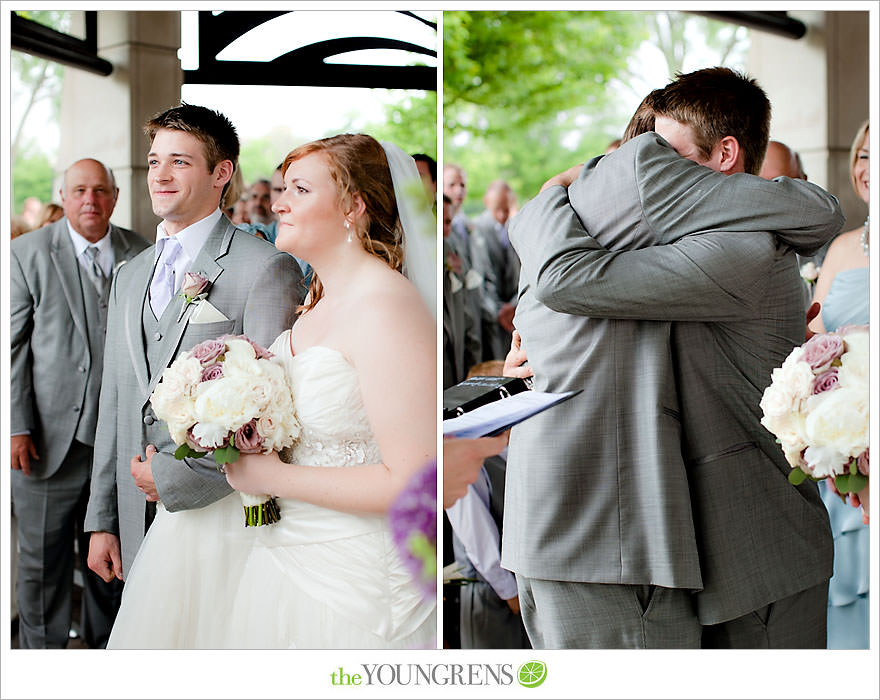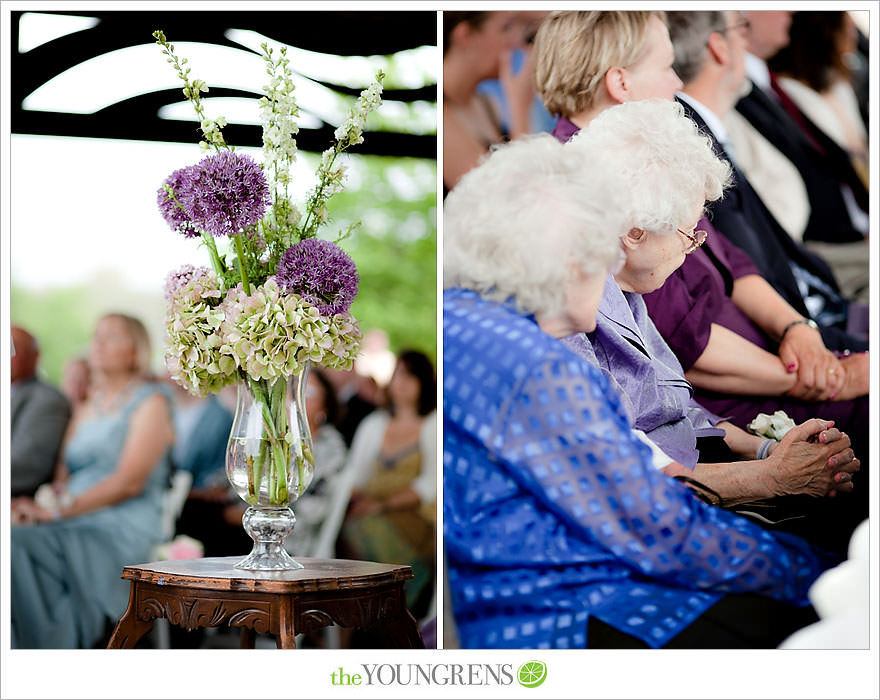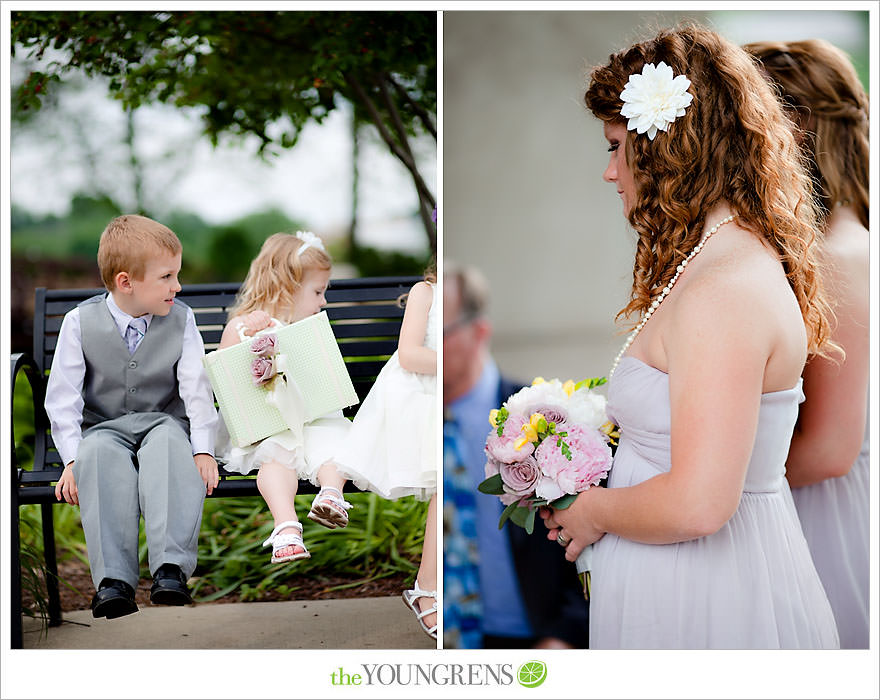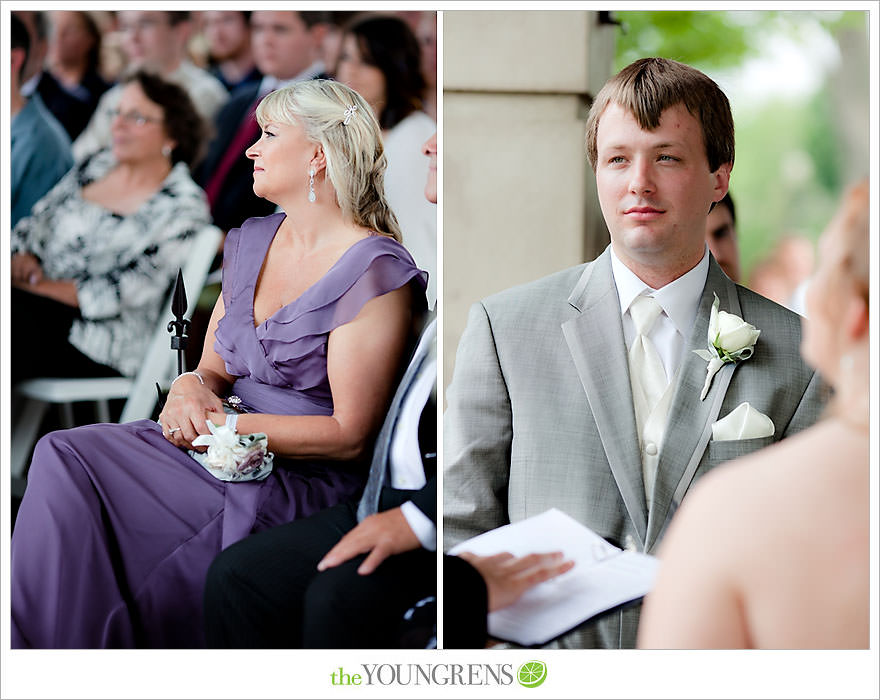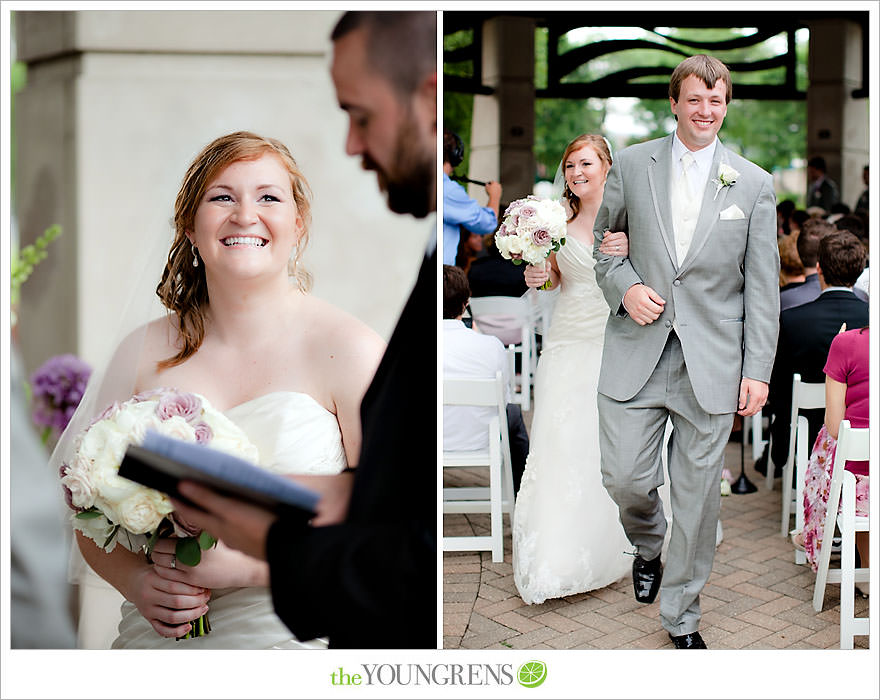 YOU'RE MARRIED!!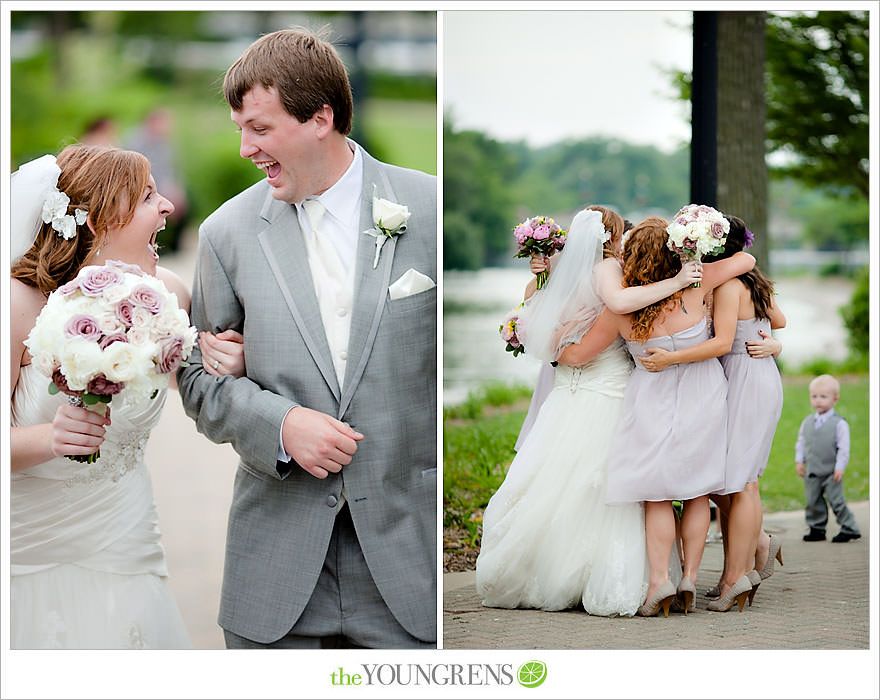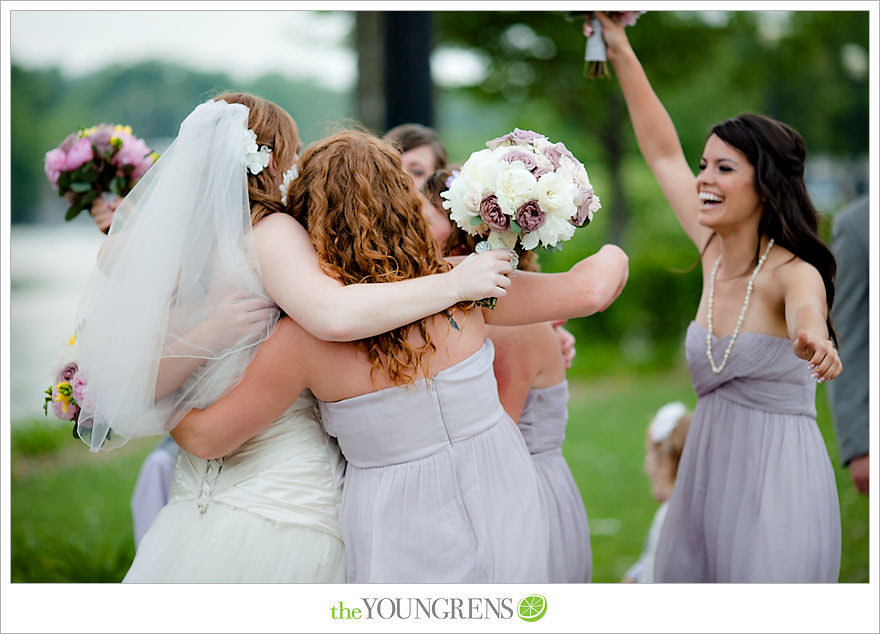 Stay tuned for the rest of Craig and Melissa's summer Chicago wedding coming to the bloggy-blog tomorrow! We've got plenty of cute details, moments, and dancing on the way!
Hugs,
Erin