It was a day of special touches. As friends and family buzzed around the ranch, unpacking this, setting up that, arranging the centerpieces, hanging the lanterns, and turning each glass and feather and flower until they sat straight and perfect at every place setting, Dena and her girls buzzed around inside with dresses and shoes and necklaces being zipped, buckled, and clasped. Every single detail about the day had been handmade by Dena, her mother, or a talented artist. From the peacock feathers at each place setting, to the clutches that the girls carried, to the gorgeous dress Dena wore all day, somebody had lovingly designed and created each aspect of their warm September wedding day. Because for Chris and Dena, the beauty of life is all in the details. It's in the laughter from her sisters and the hug from his best friend. It's in her grandmother's smile, and his mother's proud tears. Life is lived in the details, and that's what I love so much about Chris and Dena. They cherish creations that come out of the hearts of artists, and no detail is too small to go unnoticed and unloved.
Friends and Family: To be notified when the rest of the images are online, please sign the guestbook here.
Chris and Dena's wedding at the rustic and remote Ahmanson Ranch outside of Calabasas, CA, was nothing short of adorable. These two poured their hearts into creating a one-of-a-kind wedding day, so almost every detail was handmade by Dena and her mother, Carol, or made by talented artists around the country. I love, love, love all of the unique and cute ideas that these two came up with, especially their "Mugglies" stand – a table filled with those old, tacky mugs that fill the backs of our cupboards as gag gifts and vacation souvenirs. Each guest got to pick one out and use it for the night for their drinks and cocktails! So fun! The best part? They got to take that mug home as their favor! So cute!
You'll get to see the Mugglies in full action tommorow, but first, let's begin with Dena's lovely pair of Louboutins…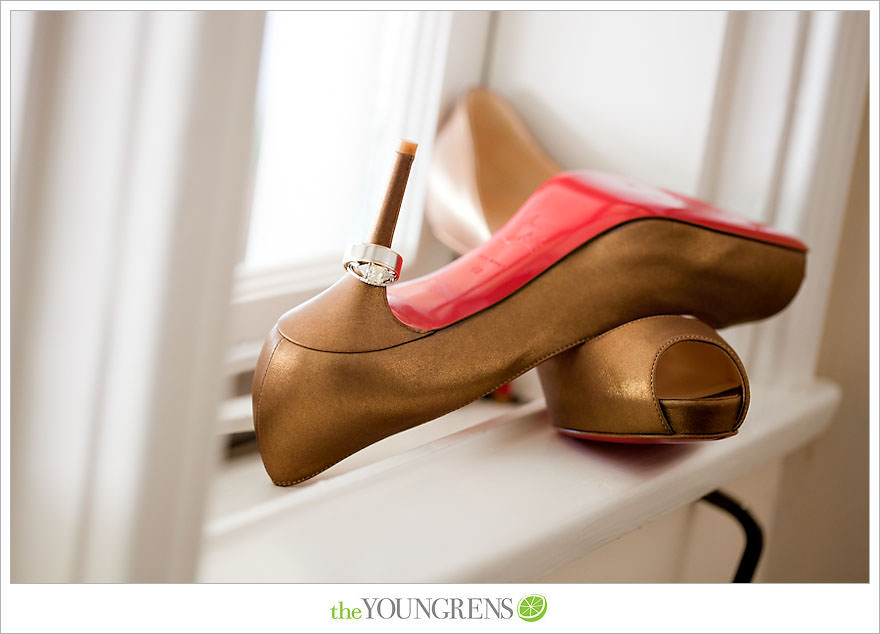 Dena's dress was custom designed by a designer friend in LA, so Dena brought in a few details to round out the designer theme. Love it!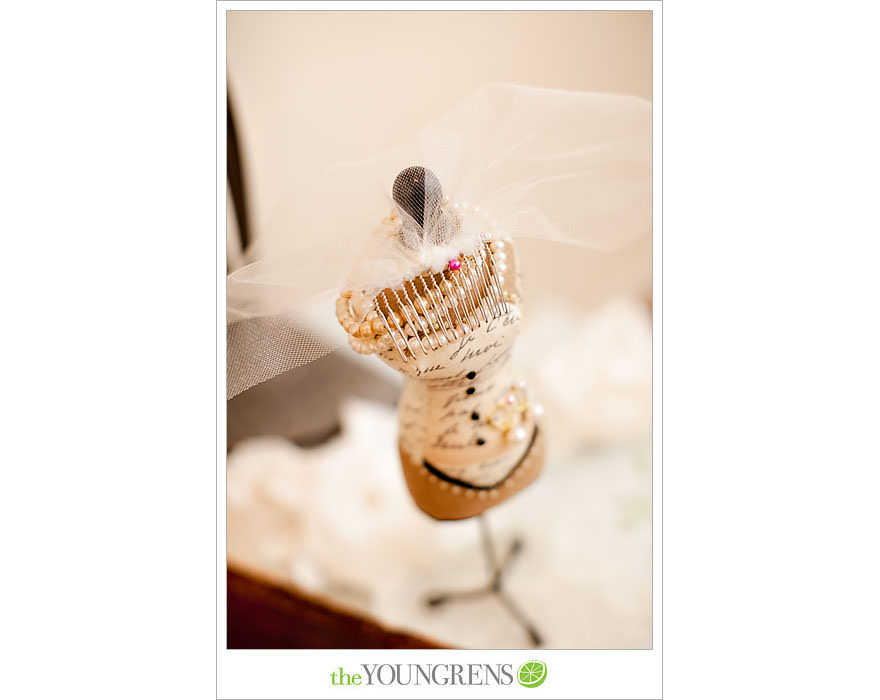 This was the first sketch of Dena's lovely corset dress, and Dena's mom brought in her grandfather's bible as a sweet memory for the day.

A few touch ups for the ladies…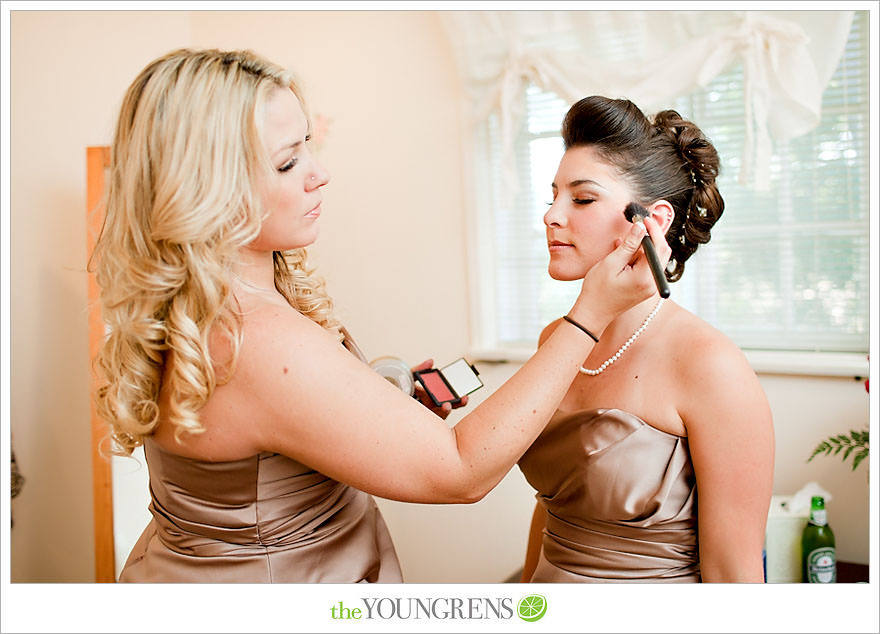 And it was time to slip on the dress!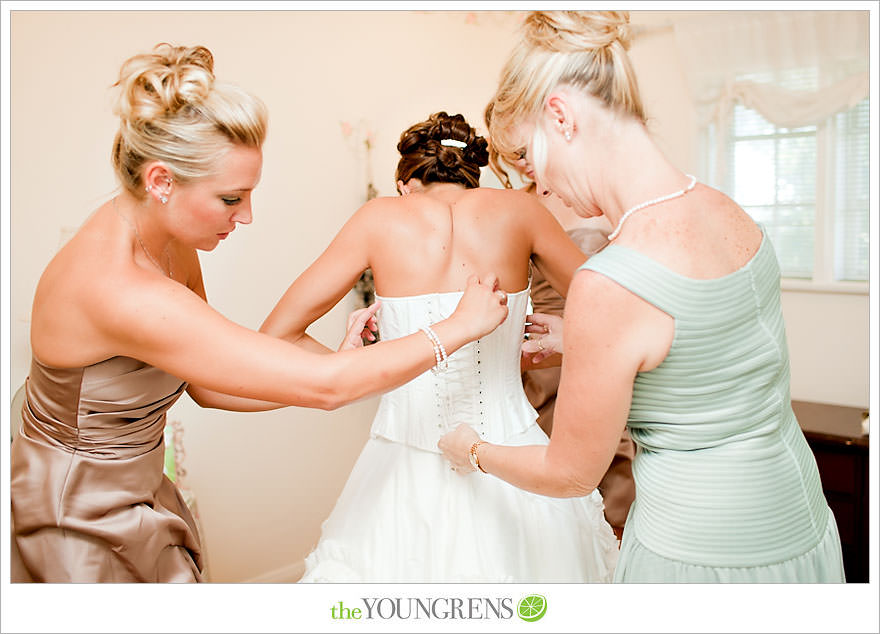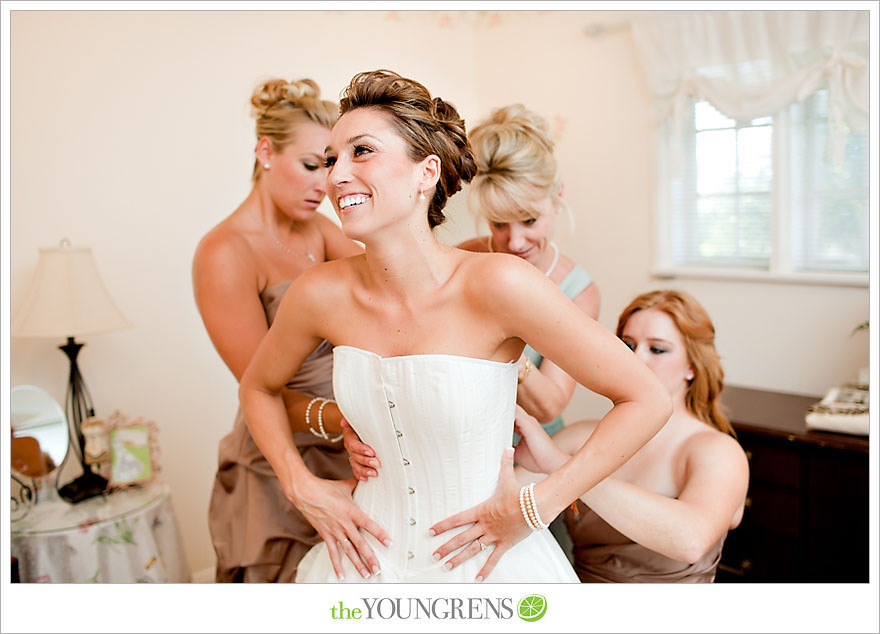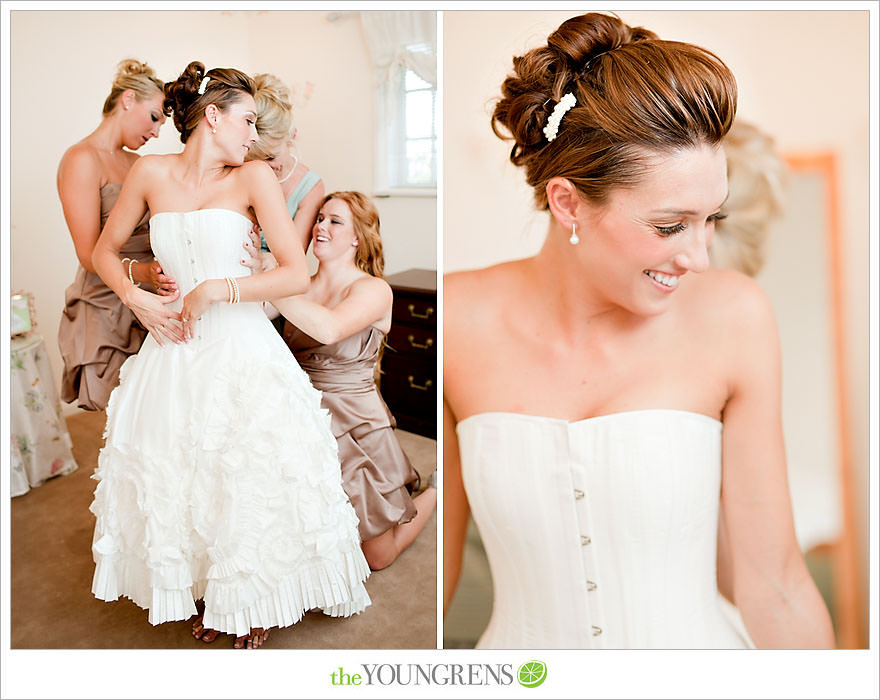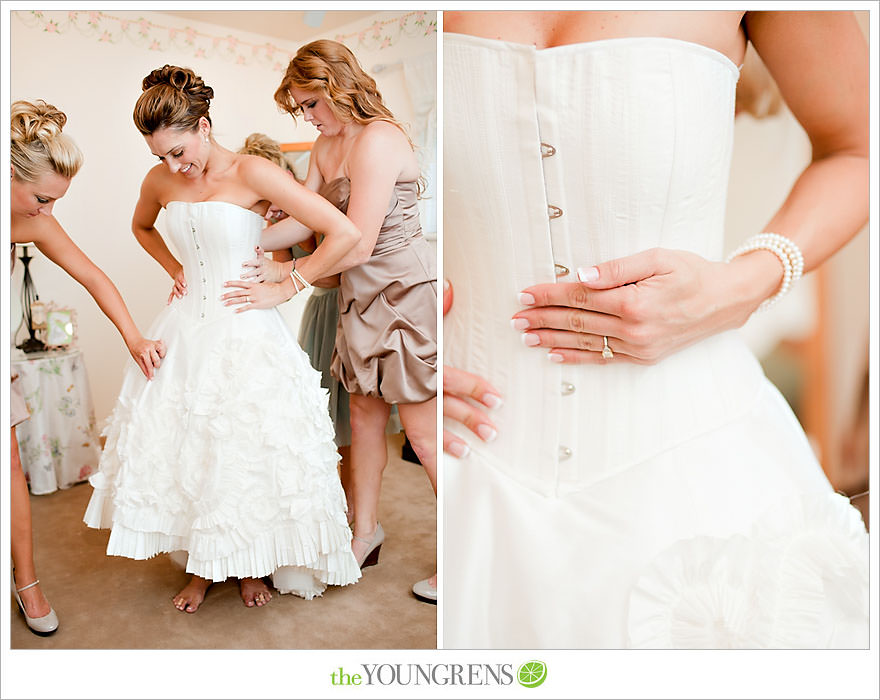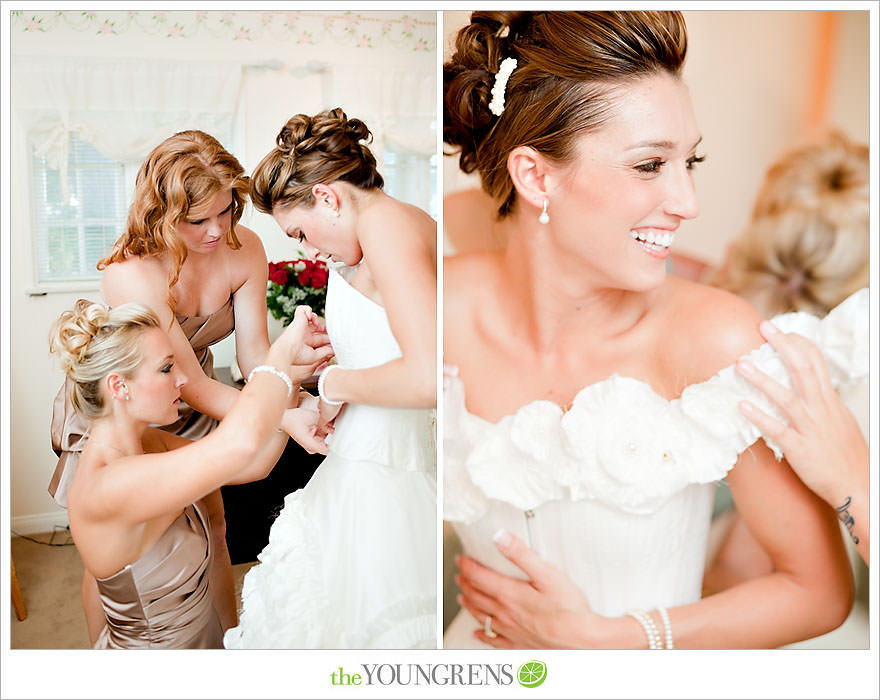 Absolutely gorgeous!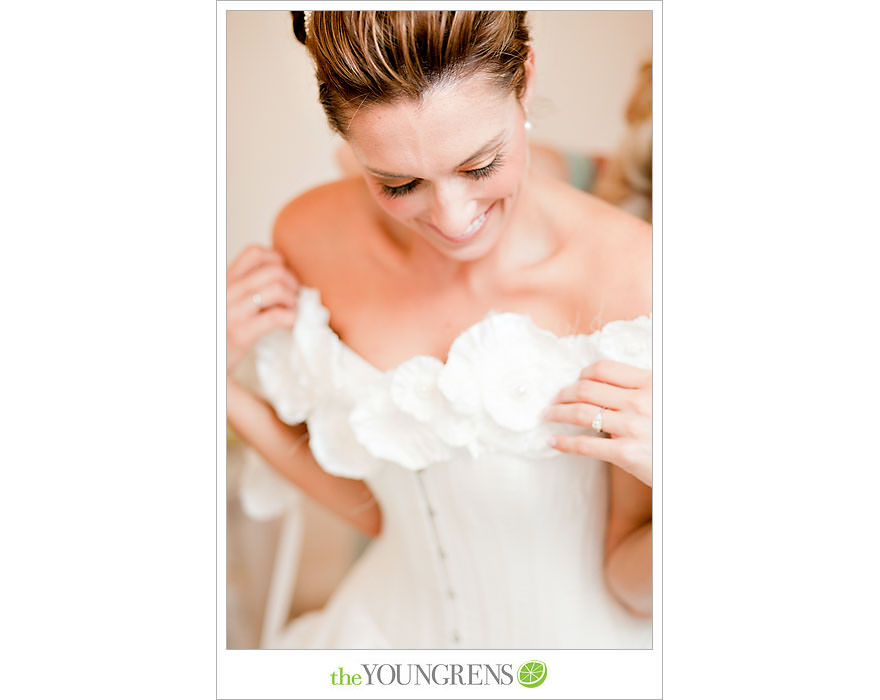 A sweet gift from mom…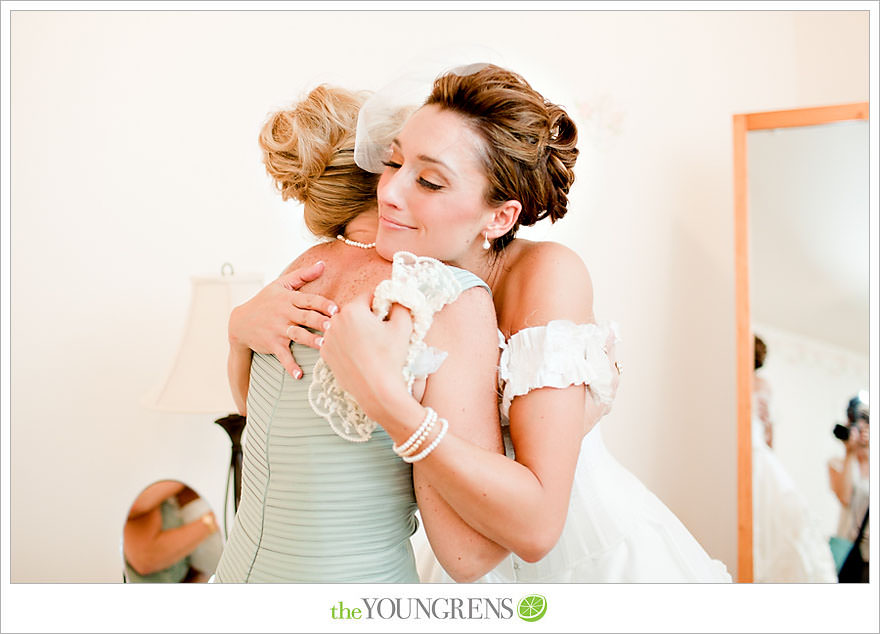 A few laughs and a veil…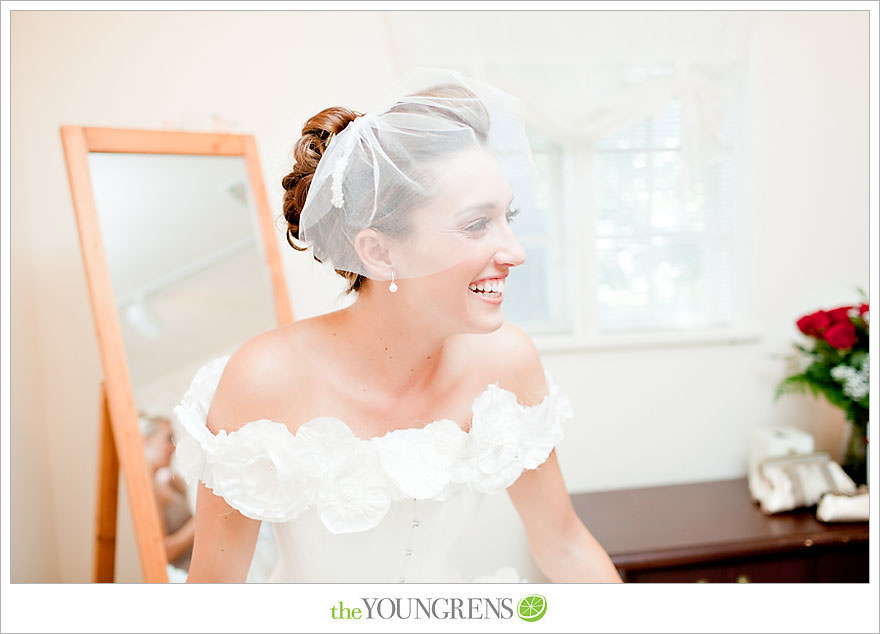 A handsome groom…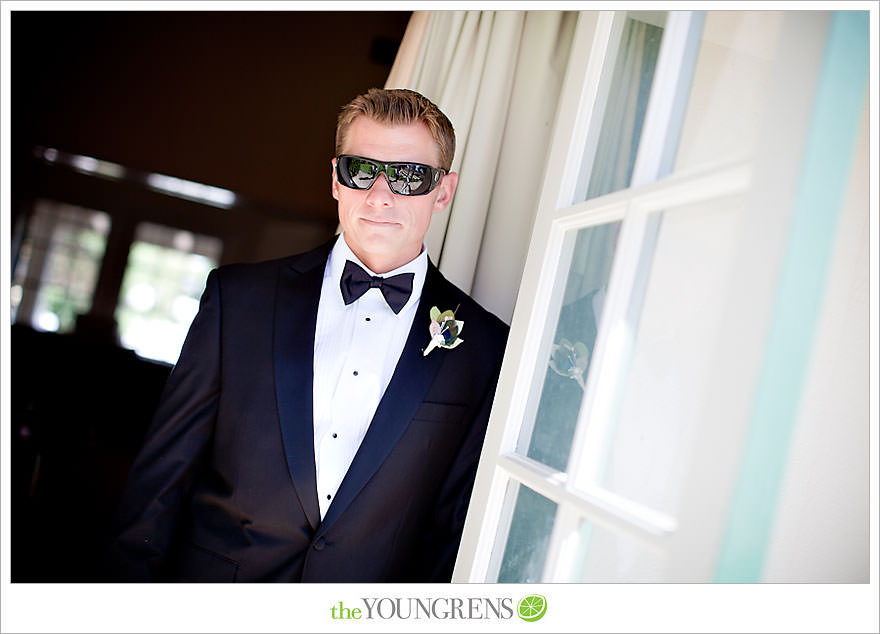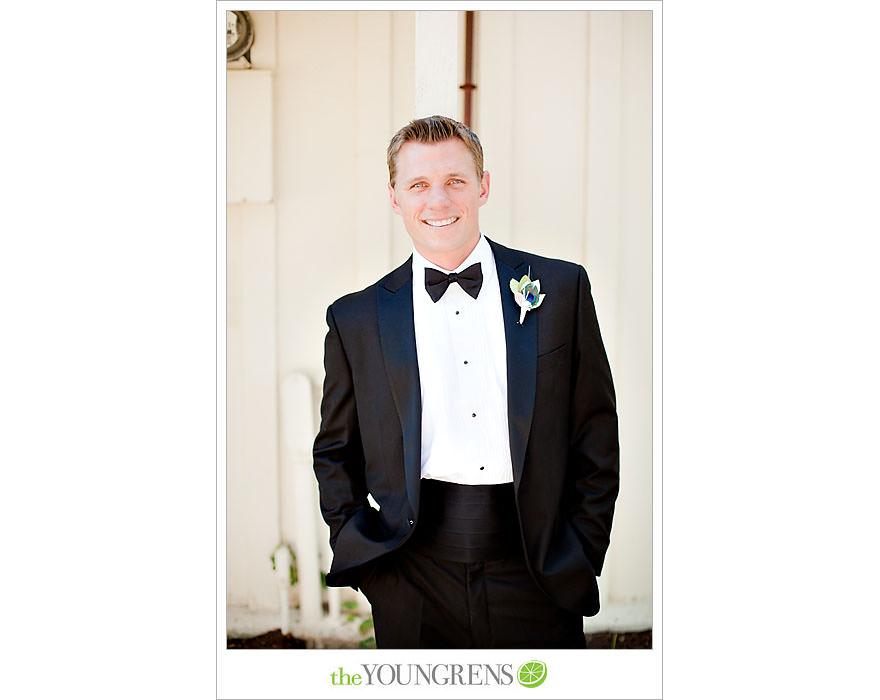 An emotional First Look…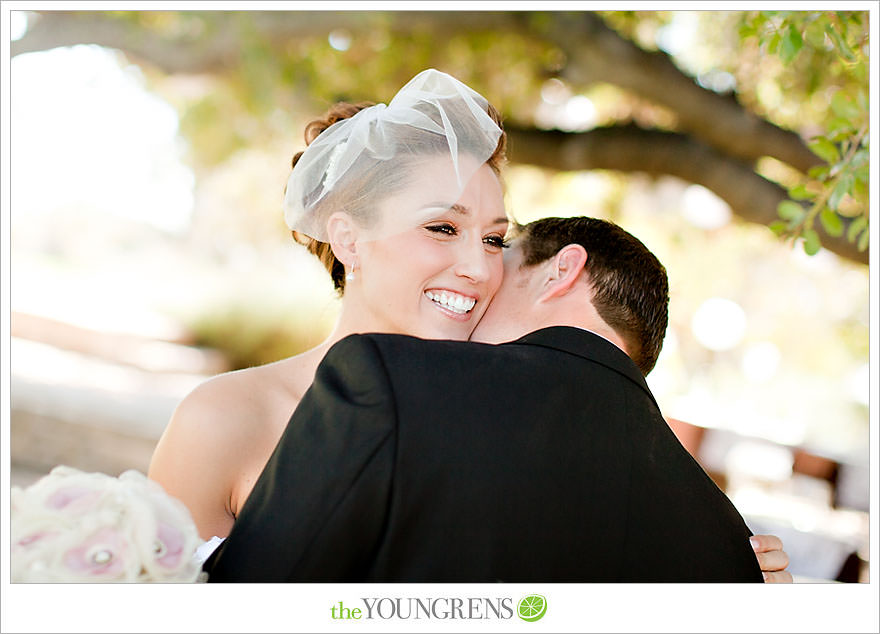 And we're ready to go!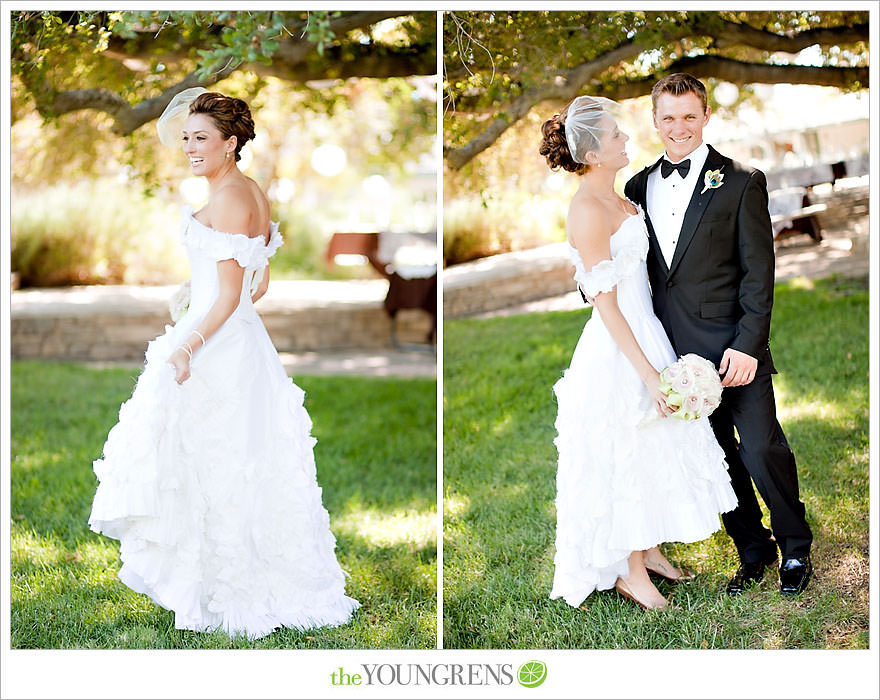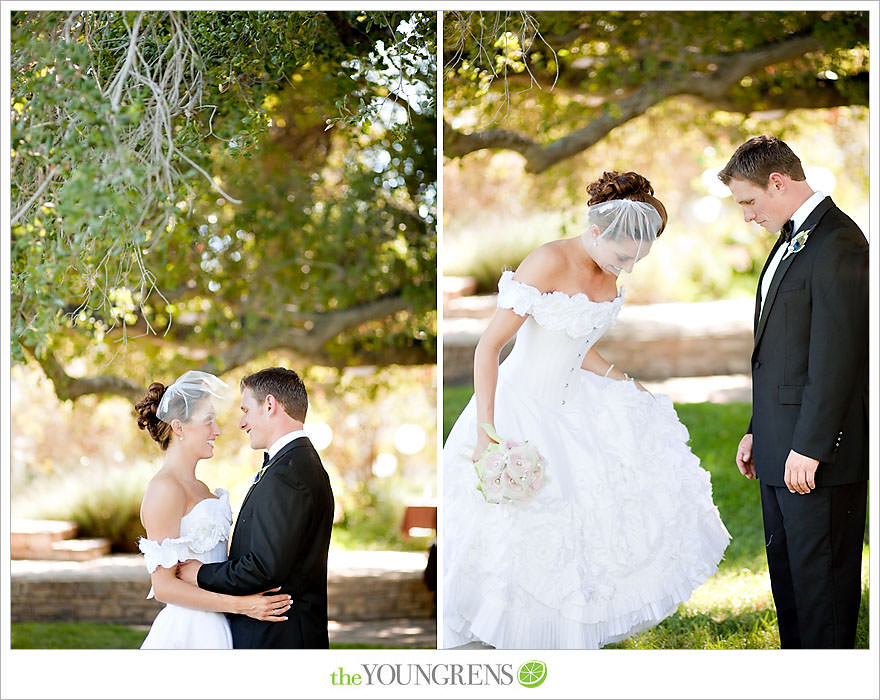 I loved the handmade boutonnieres with the feather details. Dena got a lot of the details from Paula Silarow on CuteandUnique.com which is a great resource for stylish and unique brides.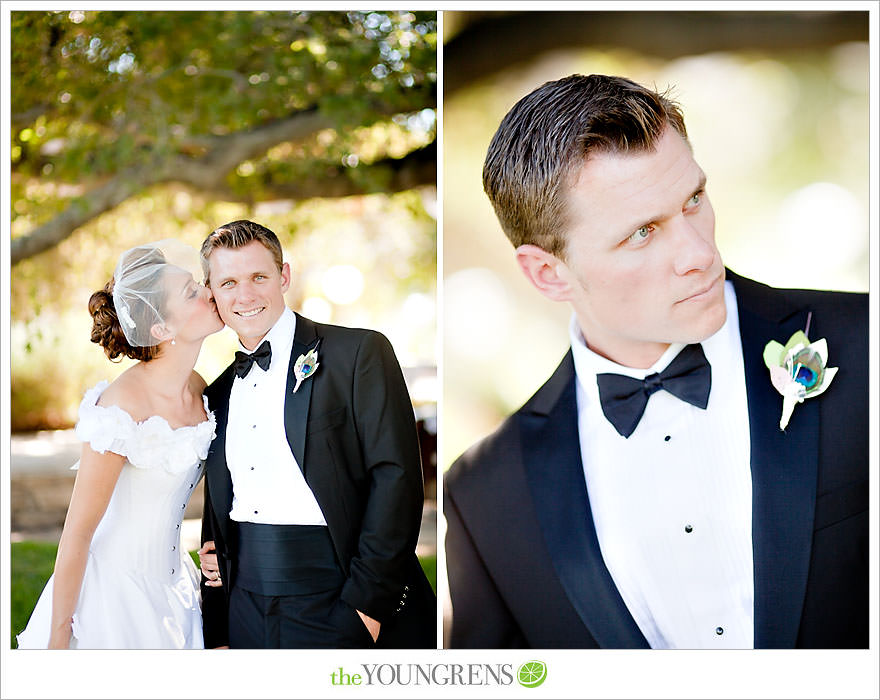 And, of course, I just love Dena's gorgeous smile and beautiful eyes.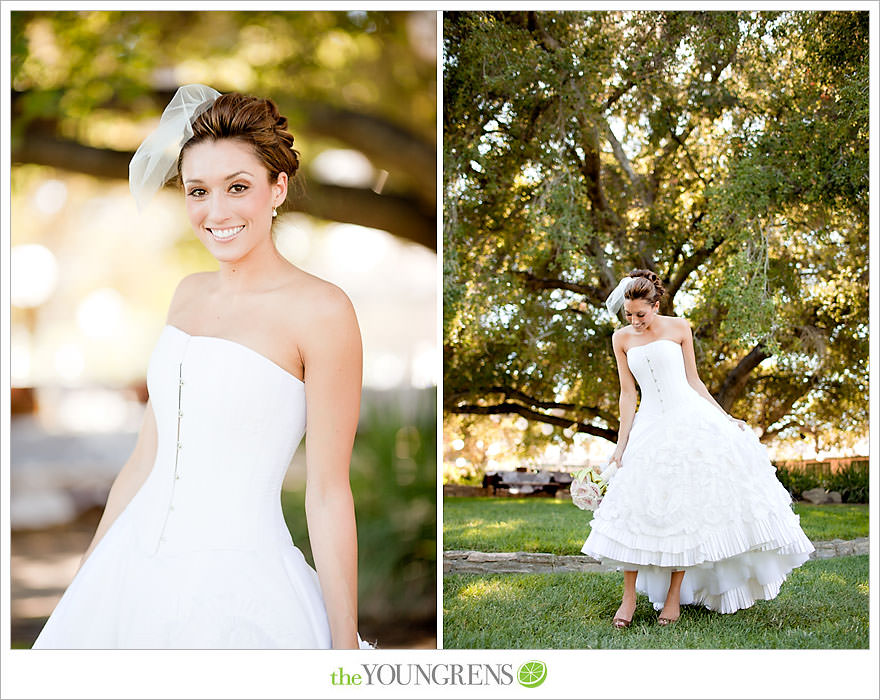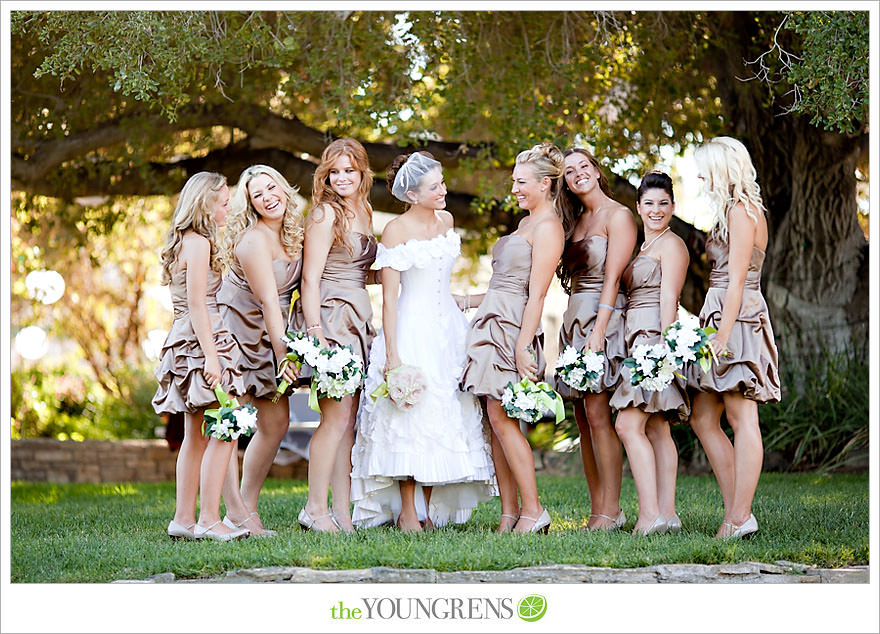 Dena got each girl a personalized clutch from CuteandUnique.com which I loved!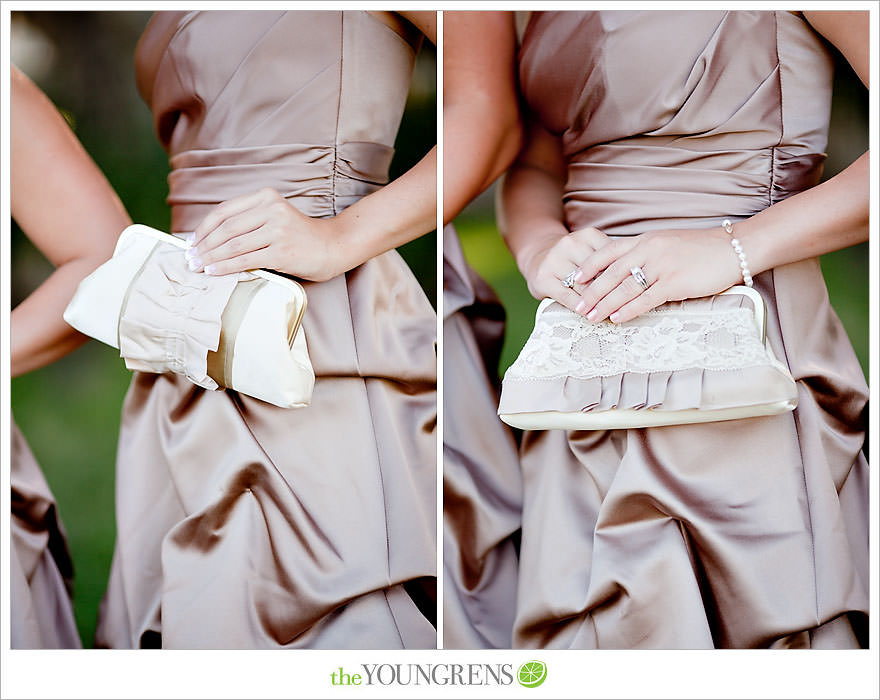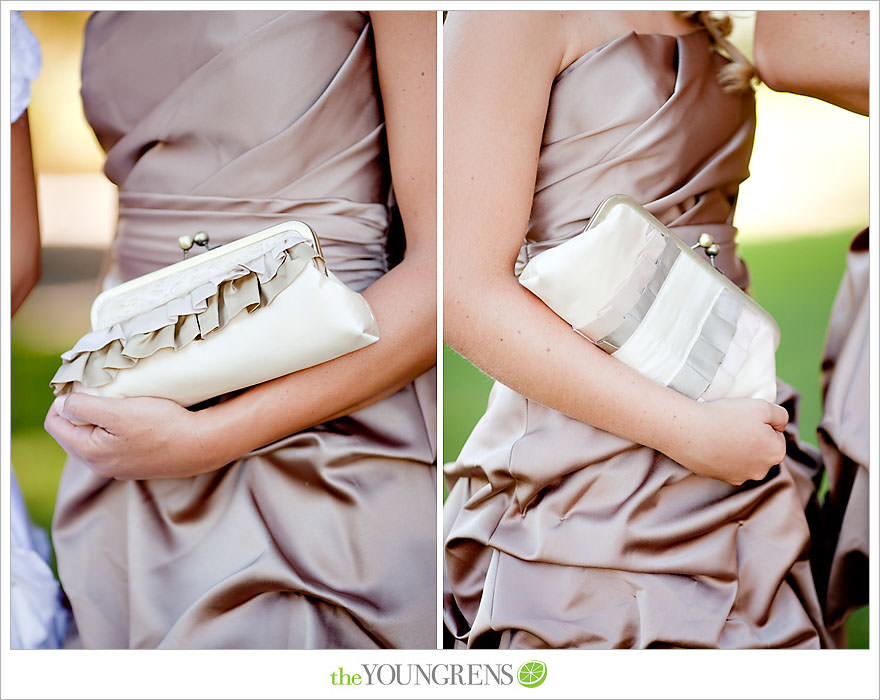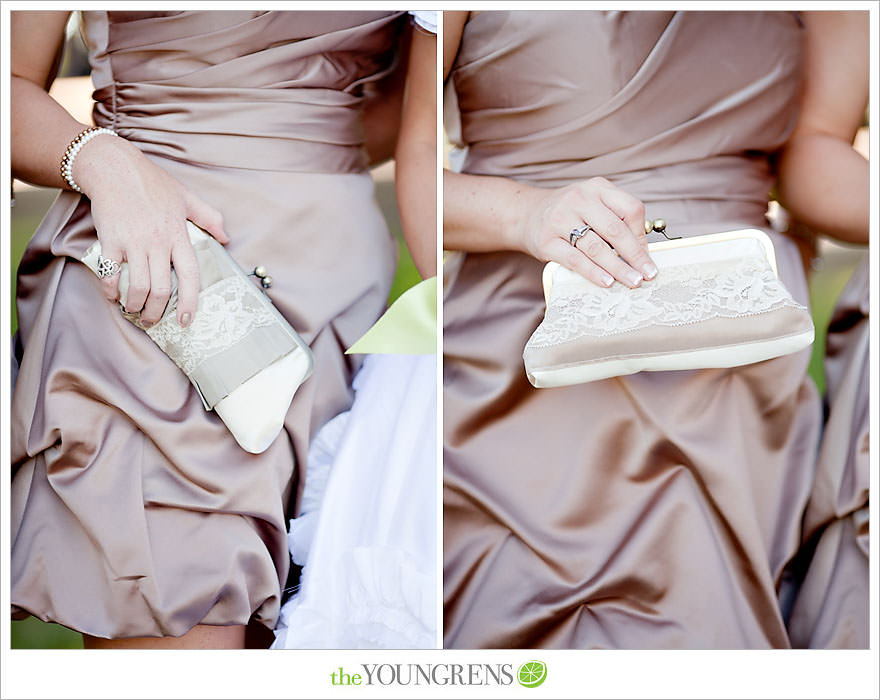 The handsome boys…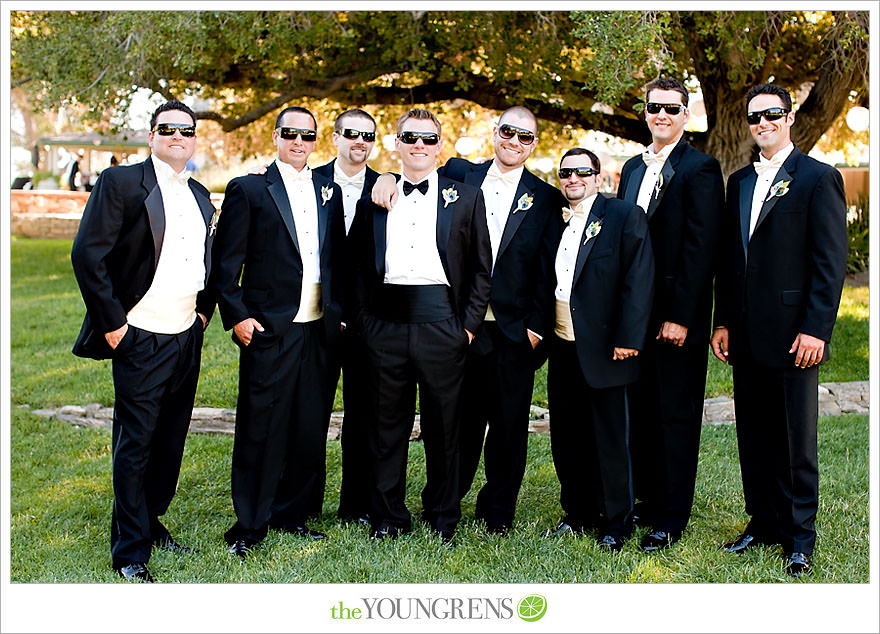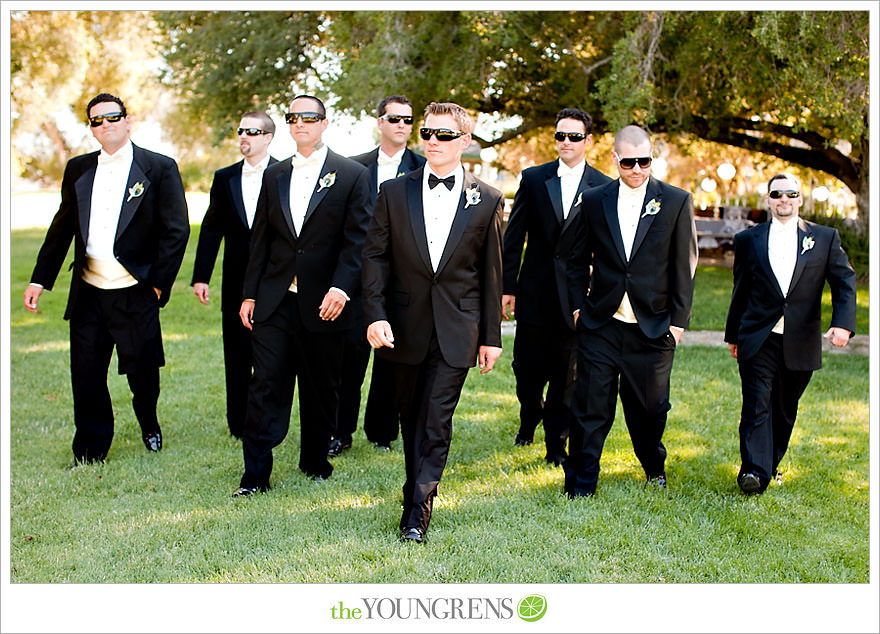 And a few amazing details. The customized umbrellas were such a great idea.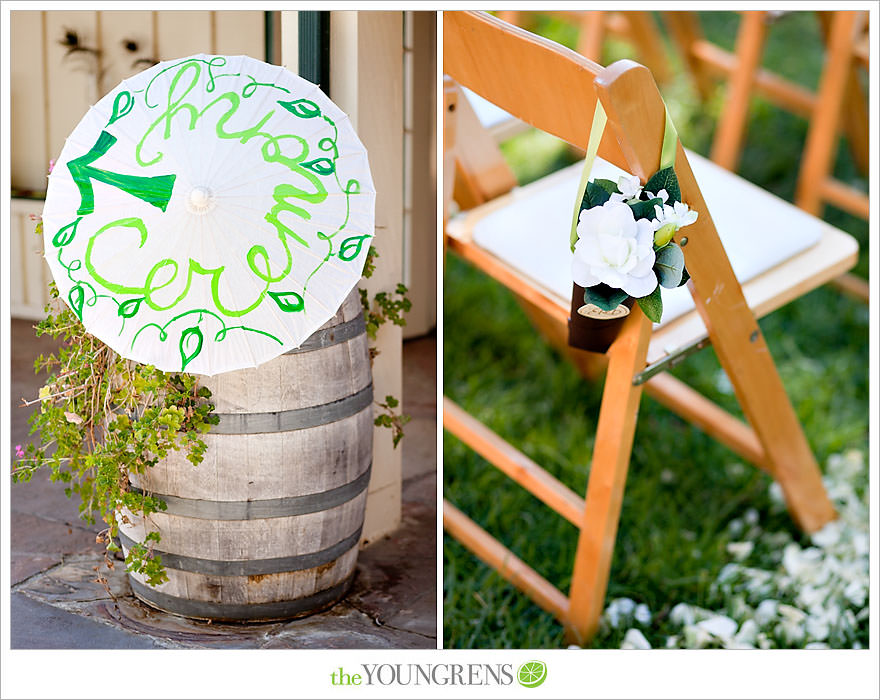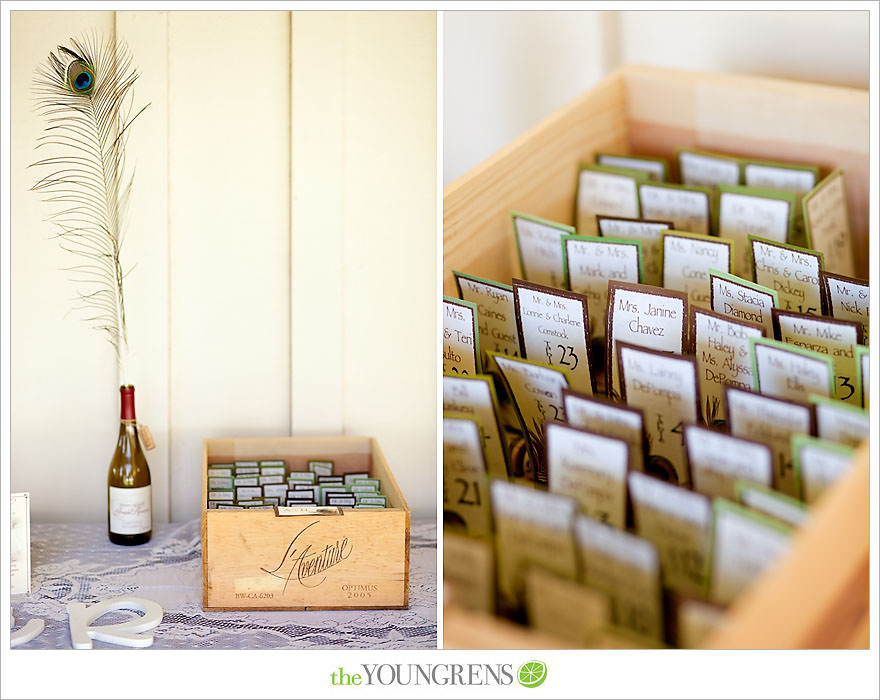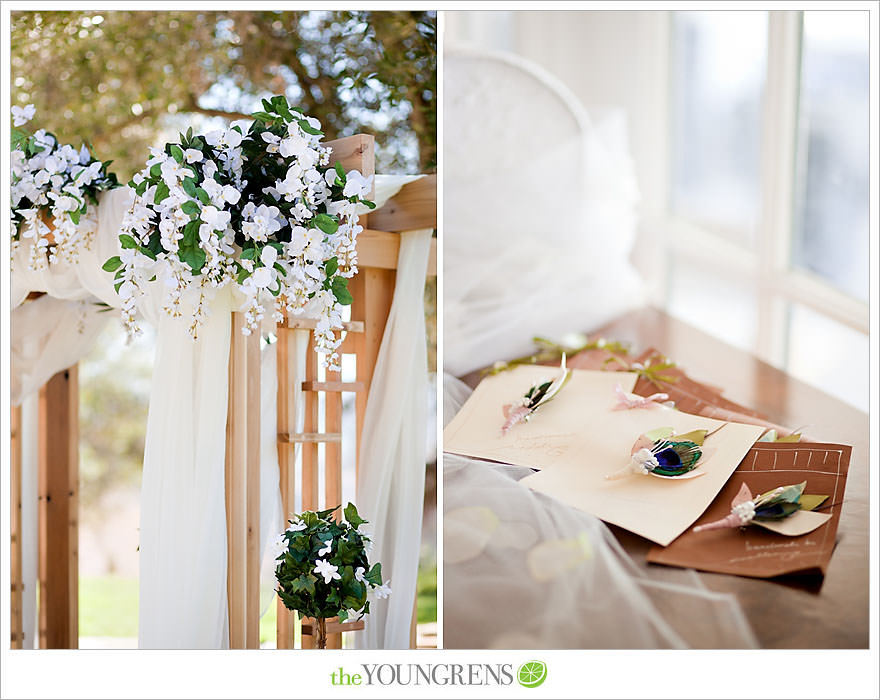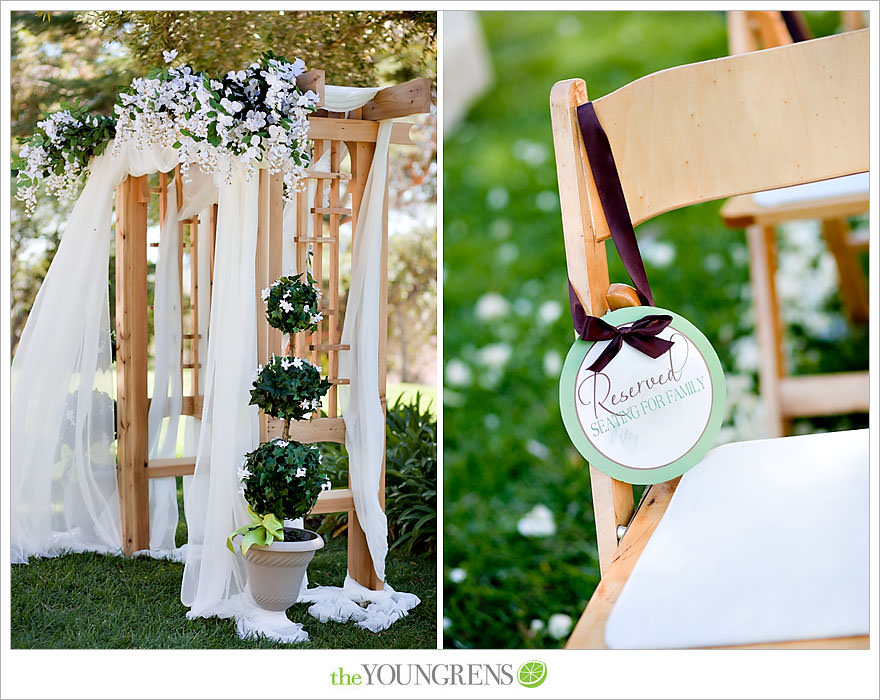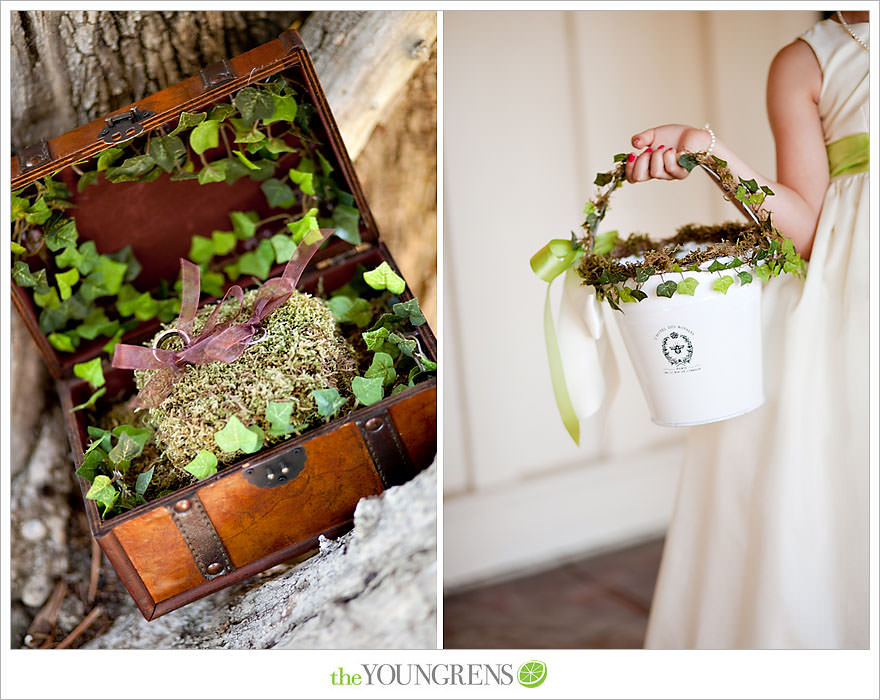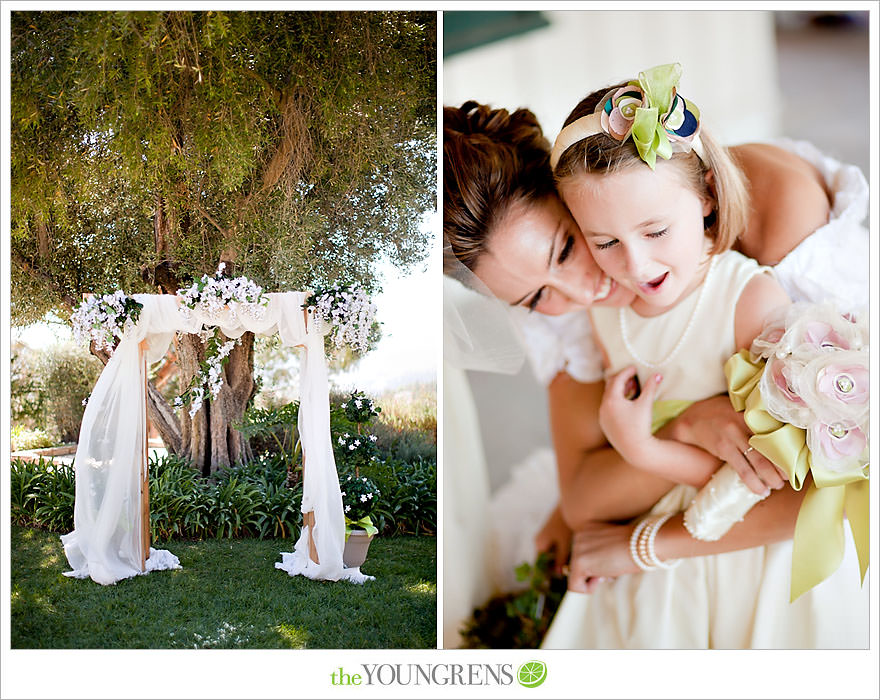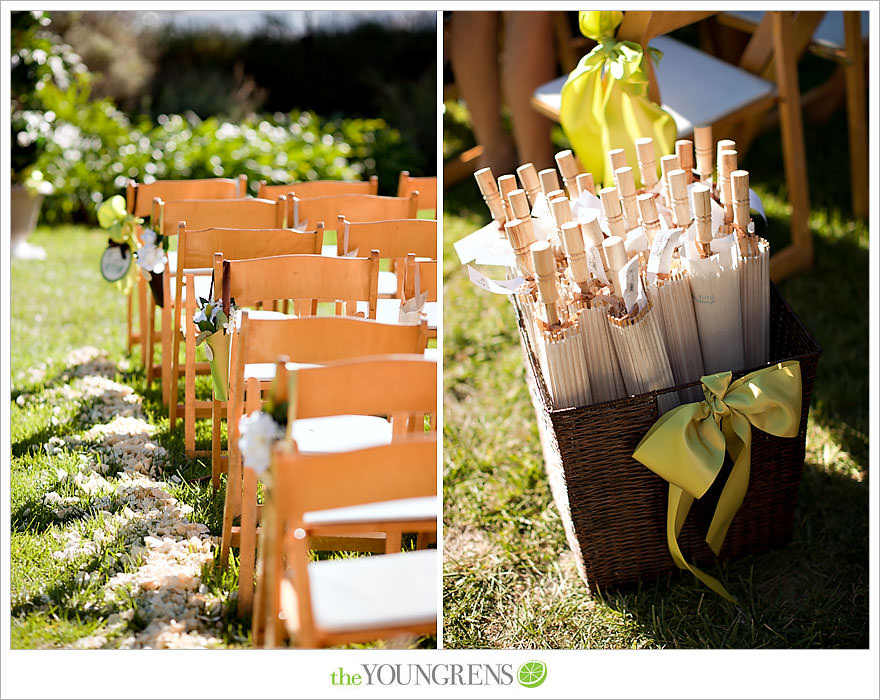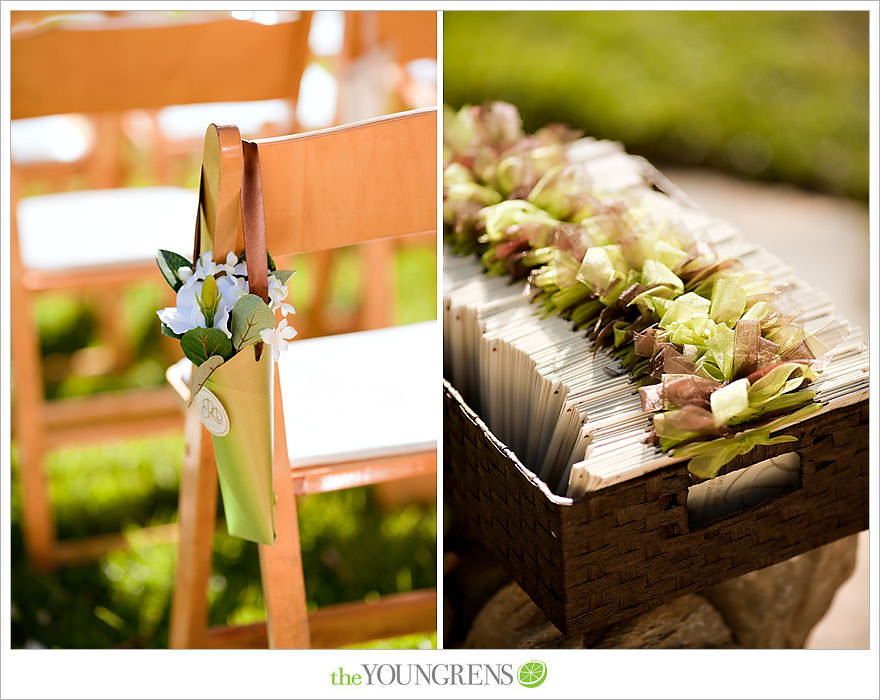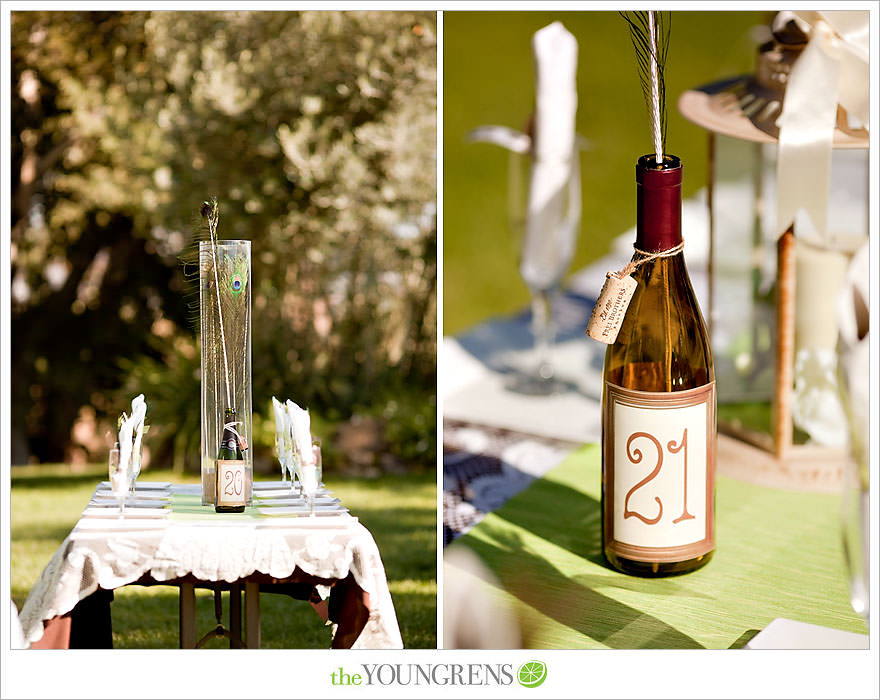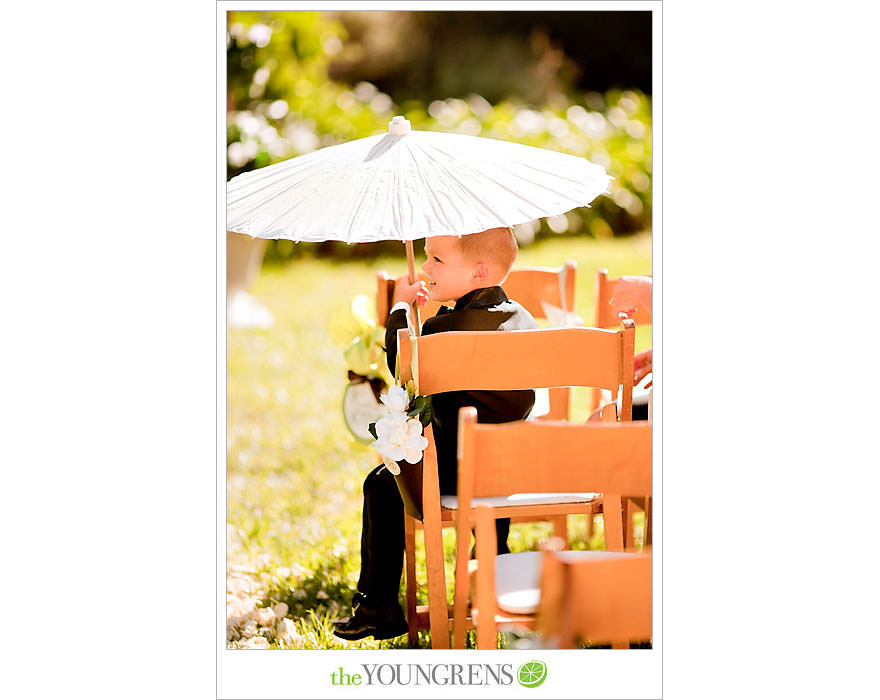 The ceremony was full of laughs and stories, which always makes them feel so personal and memorable.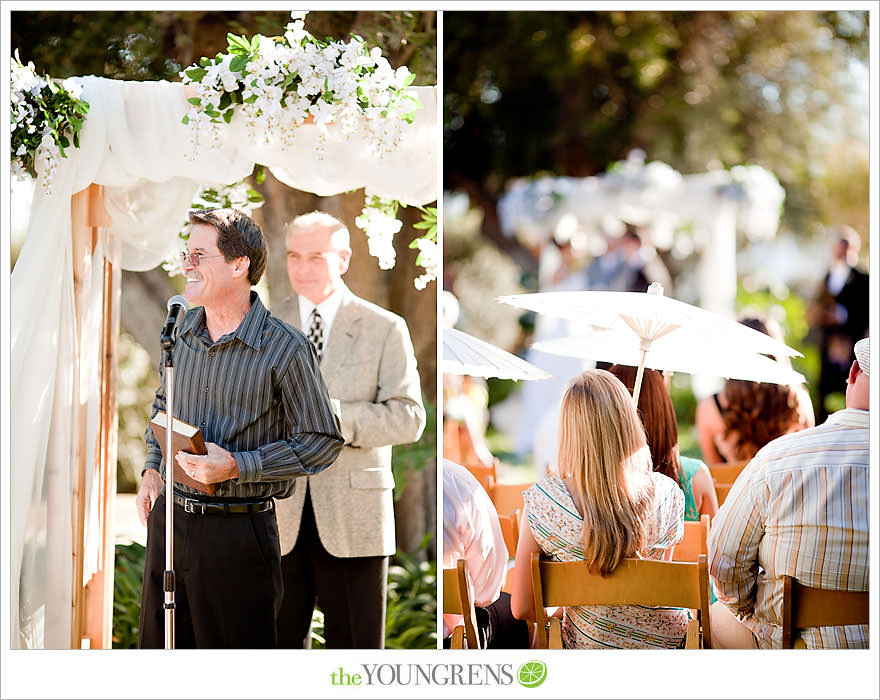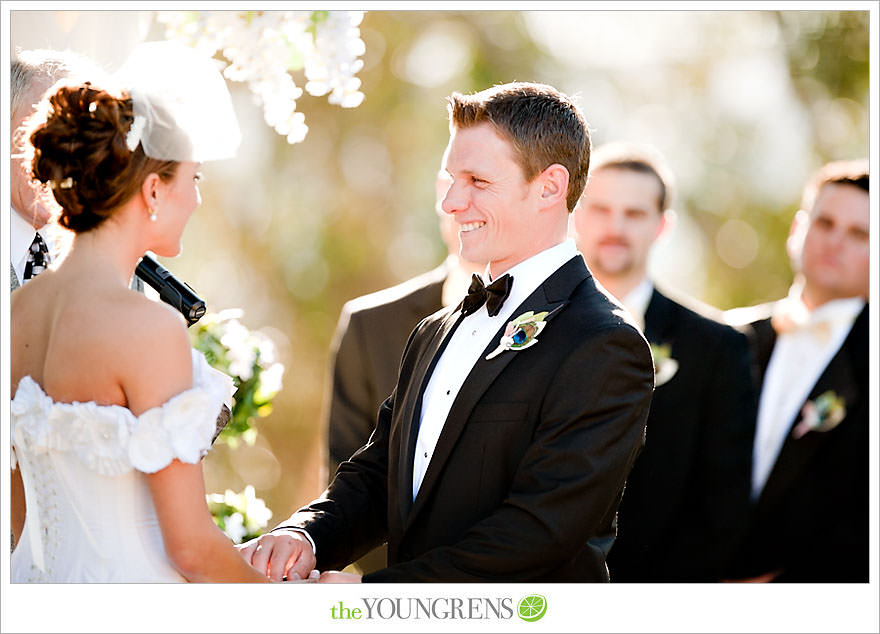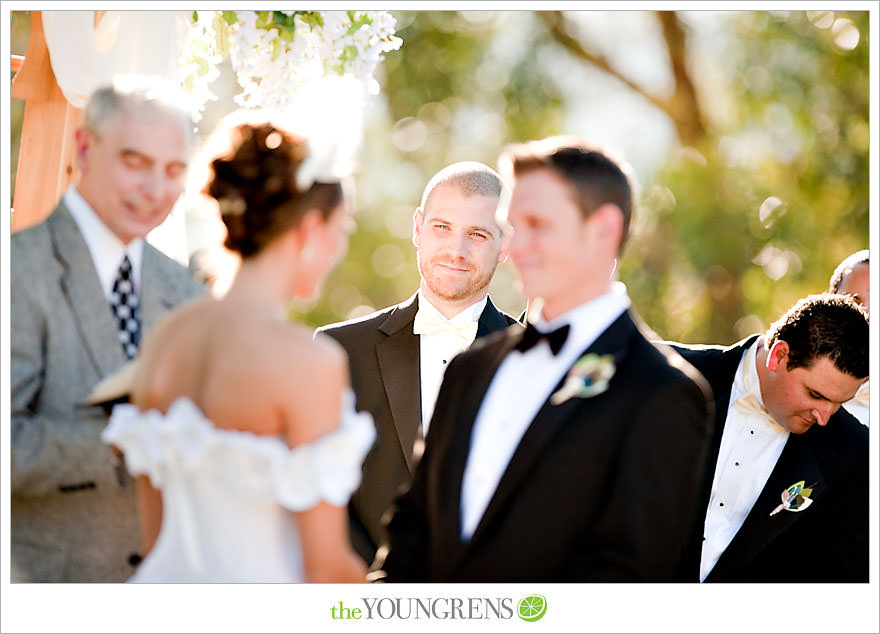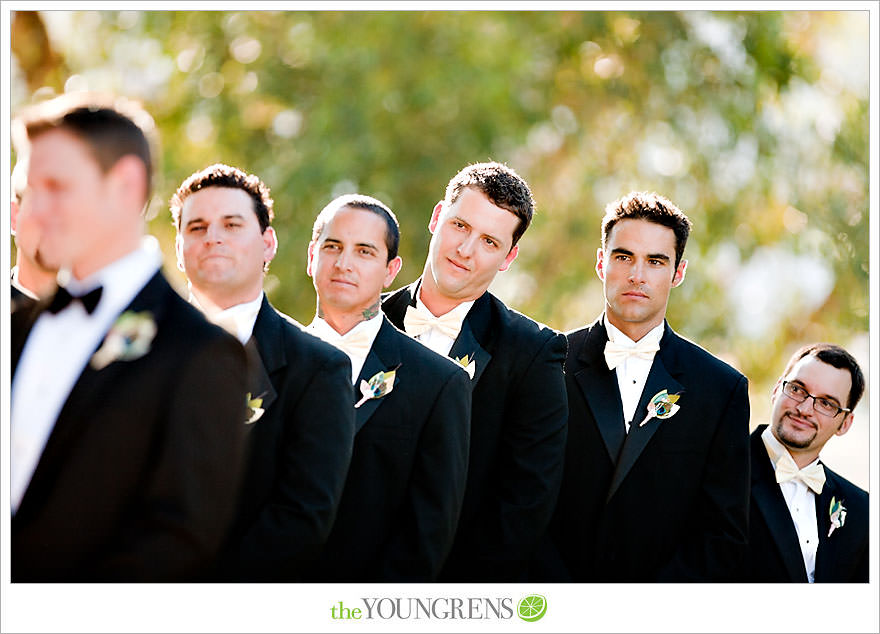 Married!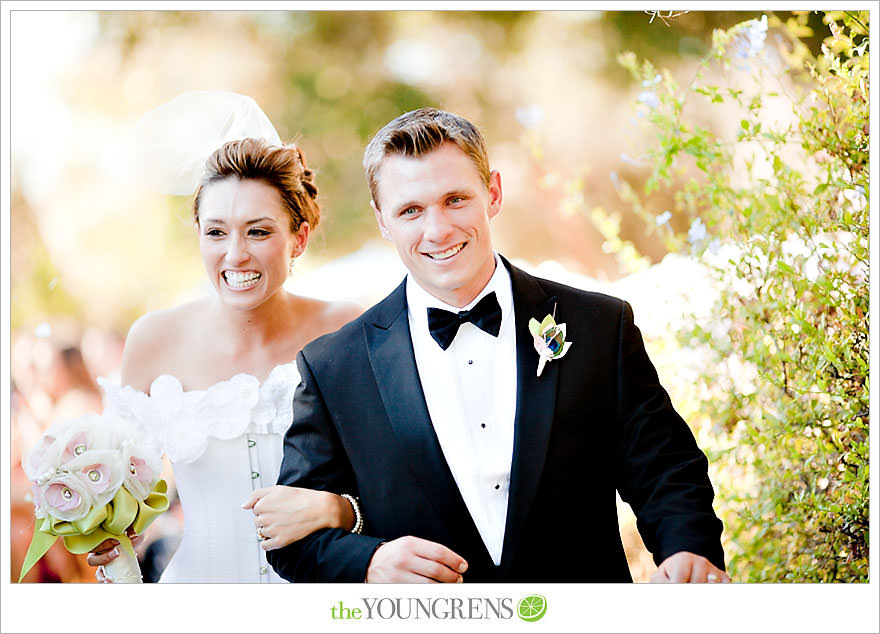 Tomorrow we'll have the rest of the amazing moments and details from Chris and Dena's Ahmanson Ranch wedding, and I can't wait to share the rest of the adorable and unique ideas that these two incorporated, including the best idea of all – the Mugglies!